How Calibre Menswear Became More "Authentic"
Australian menswear label Calibre shifts into 2020 with leaner, more sophisticated styles and relaxed offerings, along with collections of tailoring including non-wool suits and matching colour coordinates for making statements at occasions and parties.
To showcase the new collection, Calibre has launched the #storiesnotcampaign, taking a realist approach by working with men who are not models but who have authentic connections to the brand and a story to tell. The first stories of the campaign are now live. They feature interior designer Leo Terrando and DJ/restauranteur Grant Smillie.
Calibre Head of Content Mark Wiesmayr says he wanted to do something different as the brand moves into its 31st year.
"The men's fashion industry has seen many changes over that time," he said. "Right now, we are of the opinion that men are craving authentic collaborations over the contrived."
Key pieces from the Autumn/Winter 2020 collection include a Check Melton Coat, a Shearling Anorak and Lurex Stripe Tuxedo Jacket.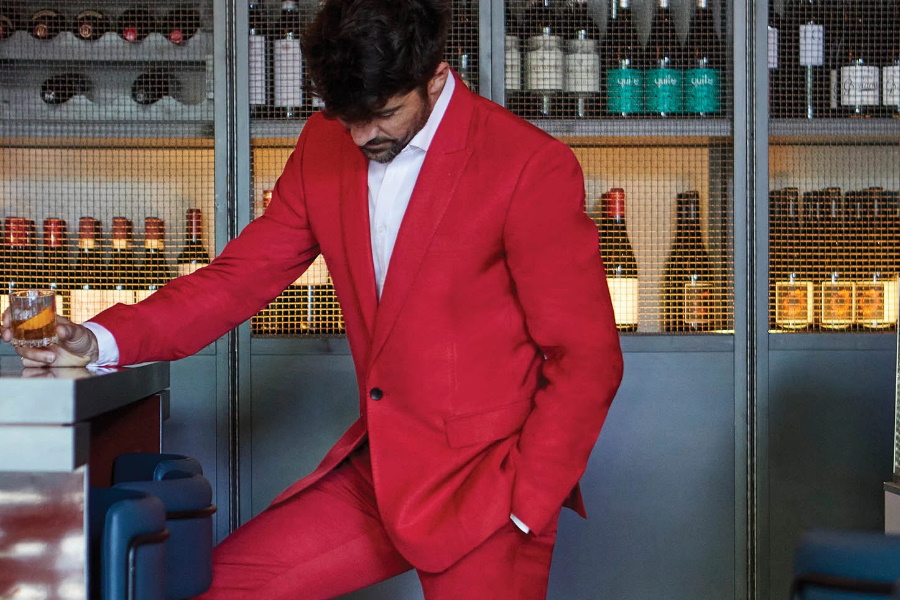 Last week, Calibre hosted an exclusive dinner to launch the new collection. Hosted by former Editor-in-Chief of Harper's Bazaar Kellie Hush, the dinner was held at Riley St Garage Private Dining room in Woolloomooloo for media and friends of the brand.
Hush held a Q&A with Calibre lead designers Phuong Vo and Ryan Park who spoke of the inspiration behind the Autumn/Winter 2020 collection.
"We're lucky to be able to create beautiful, significant clothing for Australian guys, that is carefully considered and uncompromising in quality," said Vo.
"It's a really great challenge, balancing creativity with commerce and also taking this amazing label into the future."
Guests at the exclusive dinner included former Olympic athlete Michael Klim and Aussie actor Vince Colosimo. Classic margaritas were served, and DJ Tom Derickx handled the beats while dressed in Calibre clothing.
The Calibre Autumn/Winter menswear collection is available now. You can find it along with Leo and Grant's stories via the link below.