CELINE Channels The New Romantics for 'TEEN KNIGHT POEM' FW21 Menswear Collection
A brooding chevalier gallops toward the Château de Chambord, raising a familiar flag in triumph. Following him, a legion of knights on white stallions, gallantly riding into the French fortress. No, this isn't an Alexandre Dumas novel, but the opening to TEEN KNIGHT POEM, a short film that introduces the world to CELINE HOMME's latest collection.
You'll also like:
Moncler's S/S 1952 Collection is More than Just Retro Revivals
Dior Men's Winter 2021 Collection is Art Masquerading as Fashion
Prada's Fall/Winter 2021 Menswear Collection Gives Us 'Possible Feelings'
Sparing no expense, TEEN KNIGHT POEM was shot on location at the 16th Century Loire Valley hunting lodge, a monument dripping in French Renaissance history. It's a fitting setting, truly. Visually spectacular, shrouded in vintage luxury and inspired by the fantastical elements of yesteryear, the film, which was directed by none other than Hedi Slimane himself, is a perfect embodiment of the latest CELINE collection. Tackling NOUVEAU ROMANTIQUE, the Fall/Winter 2021 menswear range blurs the line between 19th century Romanticism and Slimane's iconic contemporary fashion eye.
Picking up right where the previous collection left off, FW21 is a dazzling and moody approach to fine luxury. Set against the spectacular black-and-white architecture, the latest line-up is fraught with waifs dripping in silver jewellery, styled in frilled shirts and completed with Slimane's iconic skinny jeans. But as the film eludes, history can be toyed with, and in TEEN KNIGHT POEM we see Slimane occasionally toy with some more relaxed silhouettes.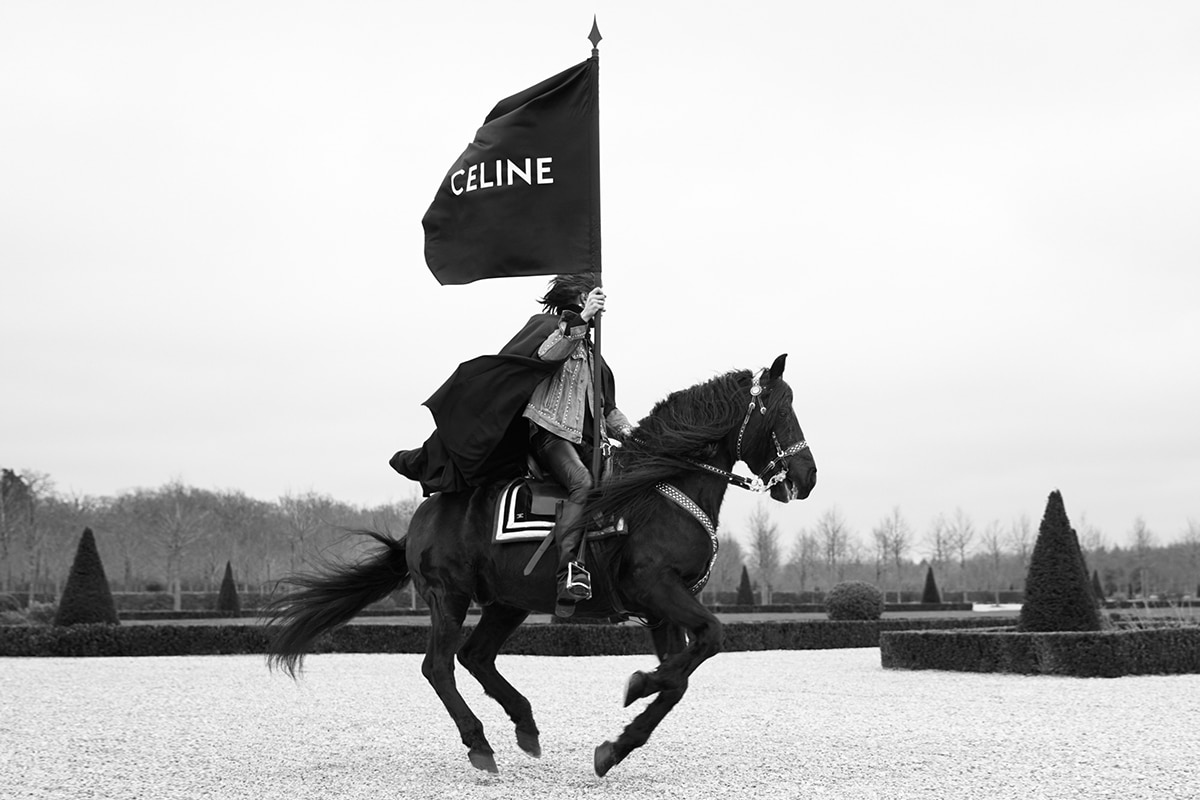 Set to a soundtrack entitled Time Slip written and produced by frequent Slimane collaborators George and Jack Barnett, TEEN KNIGHT POEM is a visual exploration of French luxury indulgence. Over the top, extravagant and wholly necessary for a luxury fashion house, this performance makes no apologies for praising high culture.
Inspired by portraits of the court of Francois I, Slimane has introduced broad-shouldered leather gilets, while playfully toying with studded knit helmet-beanies and metal-tipped Chelsea boots to break into more familiar CELINE territory. Speaking of, two bold prints make their presence felt. The first – the ever-present CELINE branding and 'A POEM', unceremoniously display across visors, headbands, denim jackets and patched sweaters alongside other text spots, like the patterned 'STRANGE'.
For CELINE, menswear has always been an evocation of conceptual ideas and contemporary style, but for FW21, French high-fashion takes centre stage. And with a stunningly embellished short film to kick things off, can you blame them?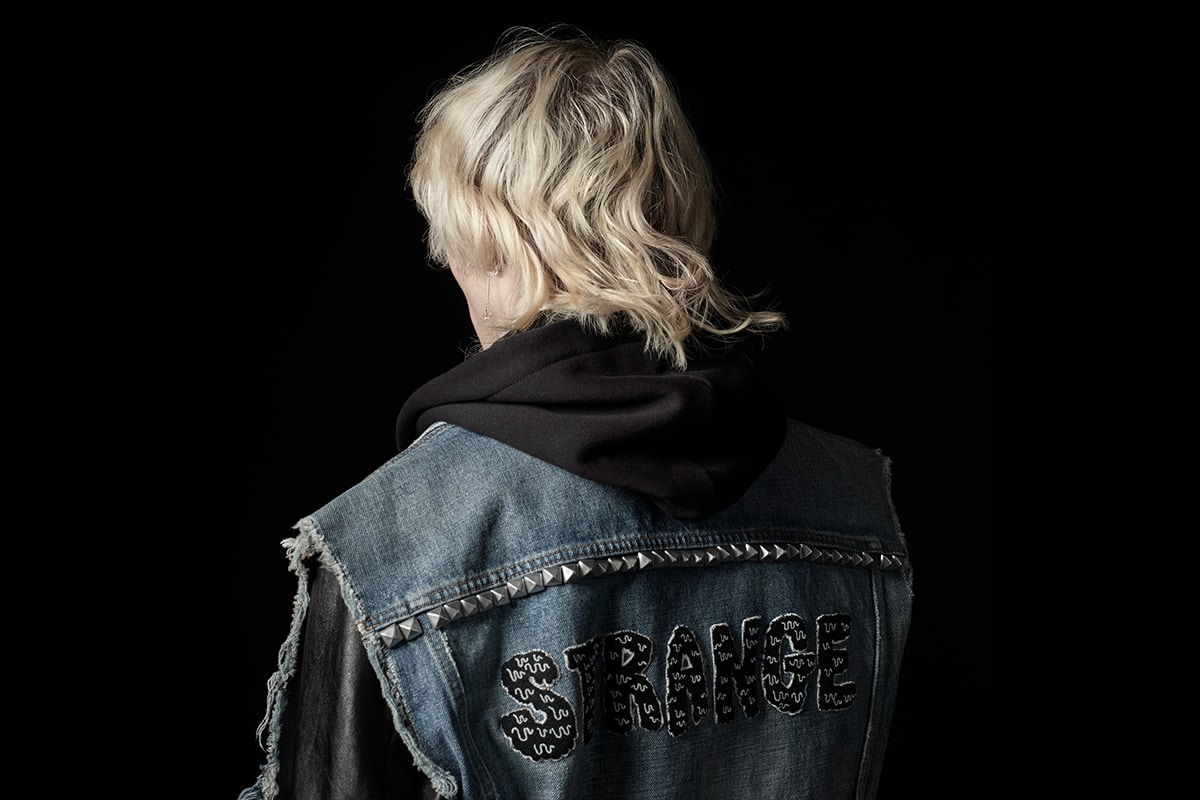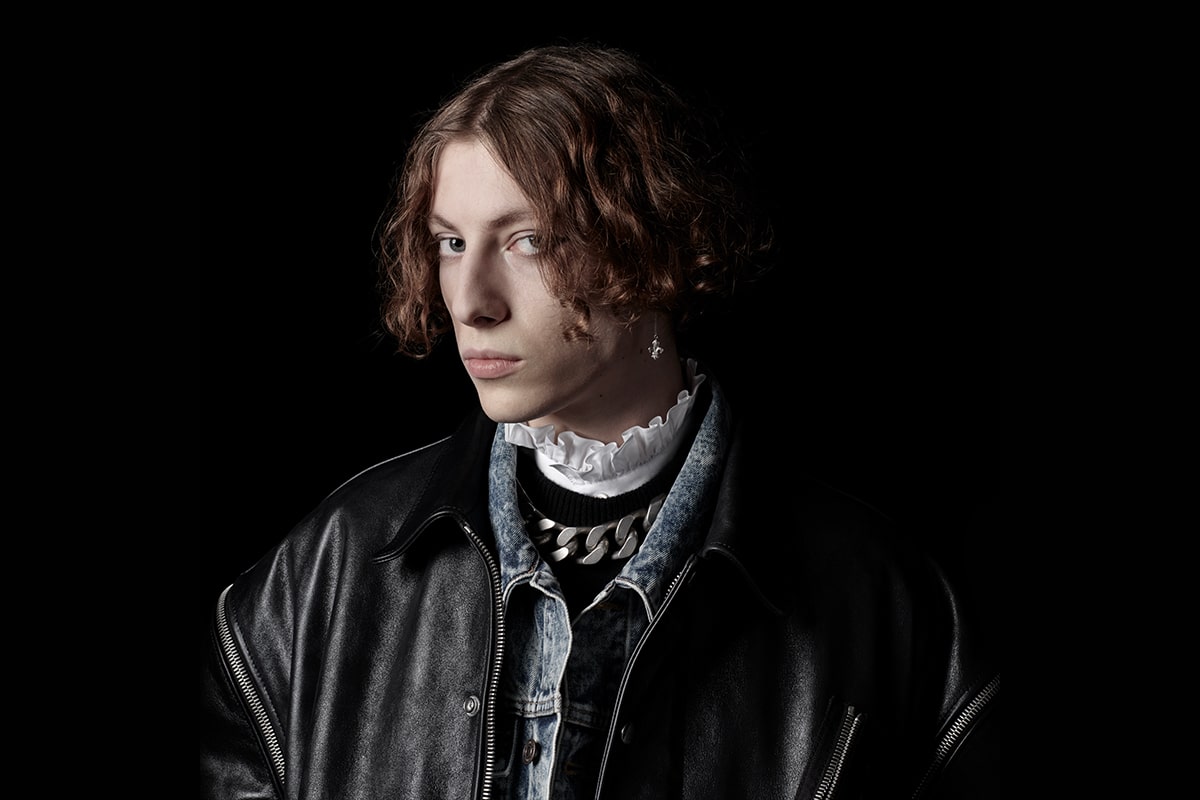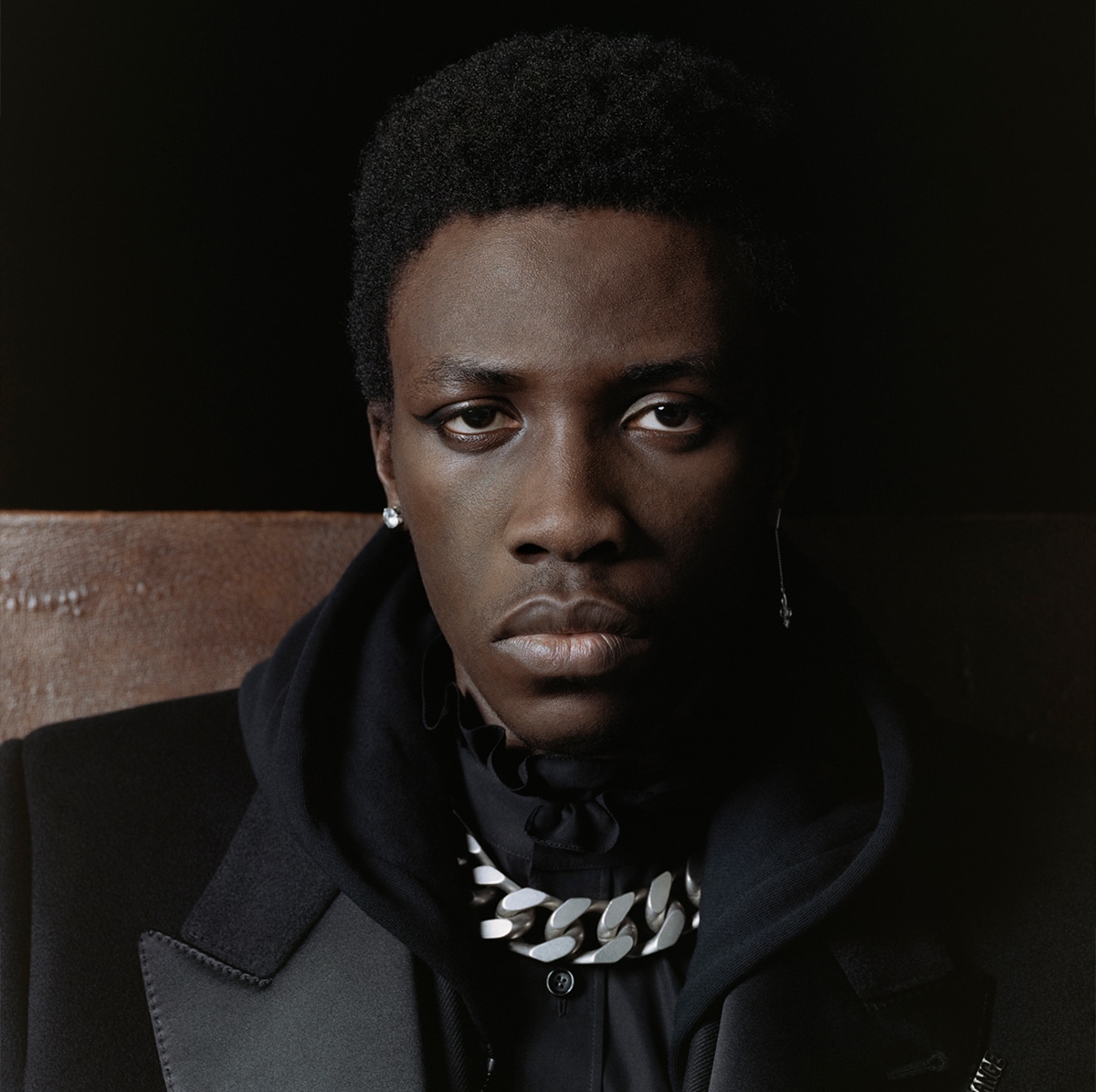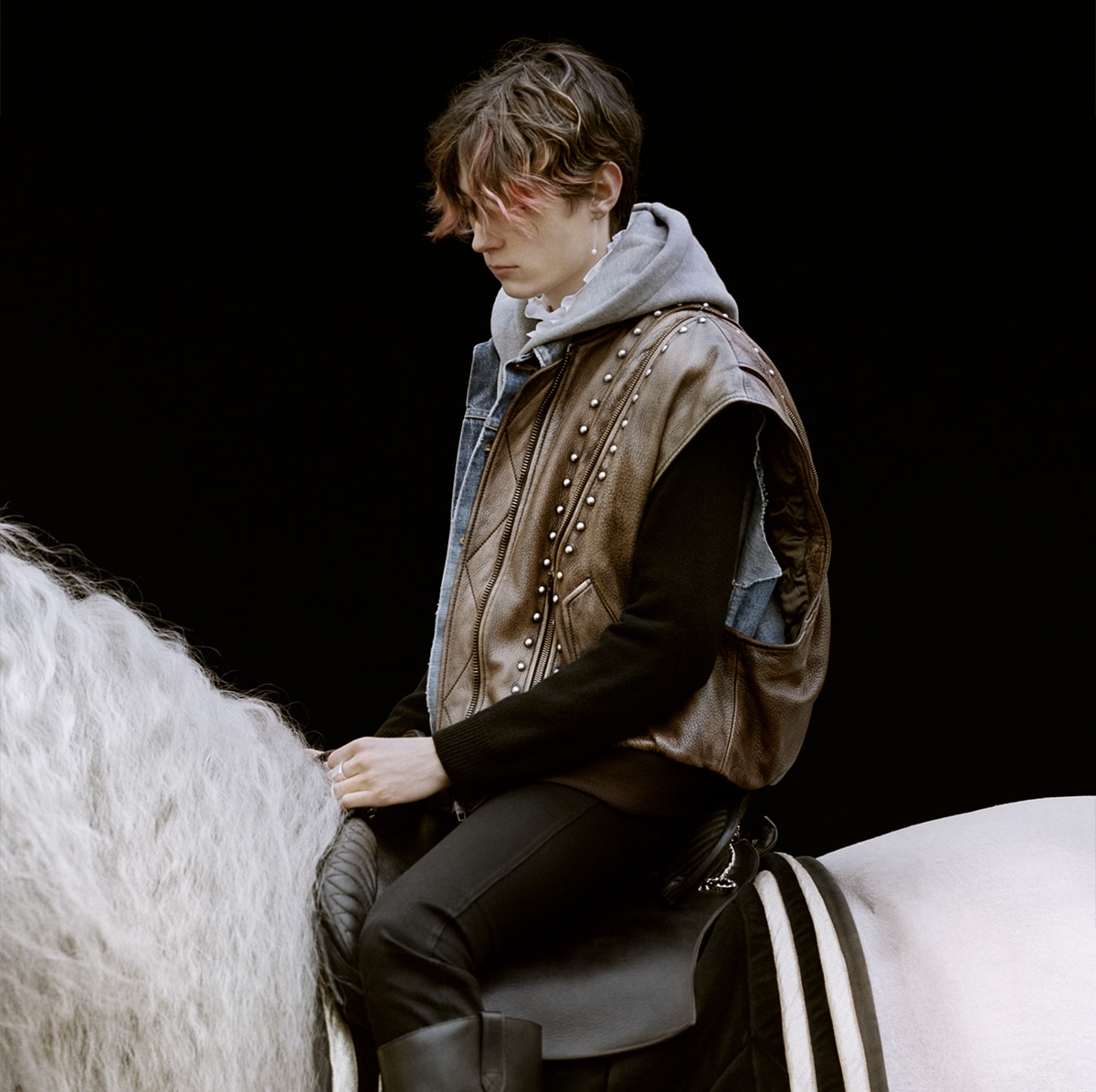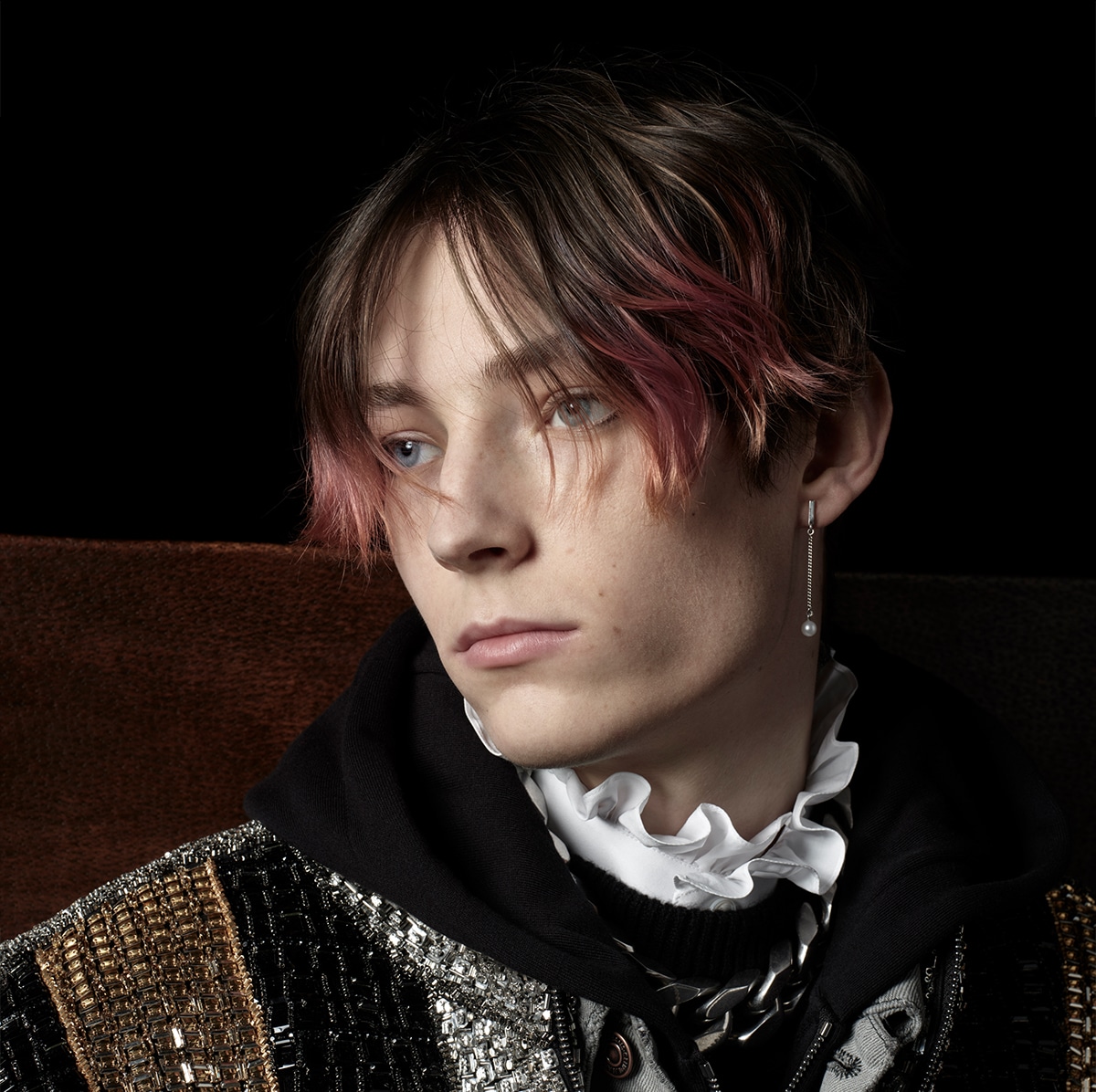 You'll also like:
Moncler's S/S 1952 Collection is More than Just Retro Revivals
Dior Men's Winter 2021 Collection is Art Masquerading as Fashion
Prada's Fall/Winter 2021 Menswear Collection Gives Us 'Possible Feelings'