NXP's Carlton Draught Collection is a Crafty Collab if Ever We've Seen One
Ah, the sweet symphony of a freshly poured mid, schooey, half or pint of Carlton Draught, the roar of footy fans, and the unmistakable vibe of Aussie culture. It's a trinity that is as Australian as a sunburnt Christmas. Enter Nena and Pasadena (NXP), the youth-fuelled brand synonymous with recklessness and creativity. Its latest collaboration with Carlton Draught is a masterstroke, blending heritage-inspired streetwear with a modern twist on cult classics.
Related: Sydney's Iconic Darling Harbour to Flourish with $2 Billion Mirvac Makeover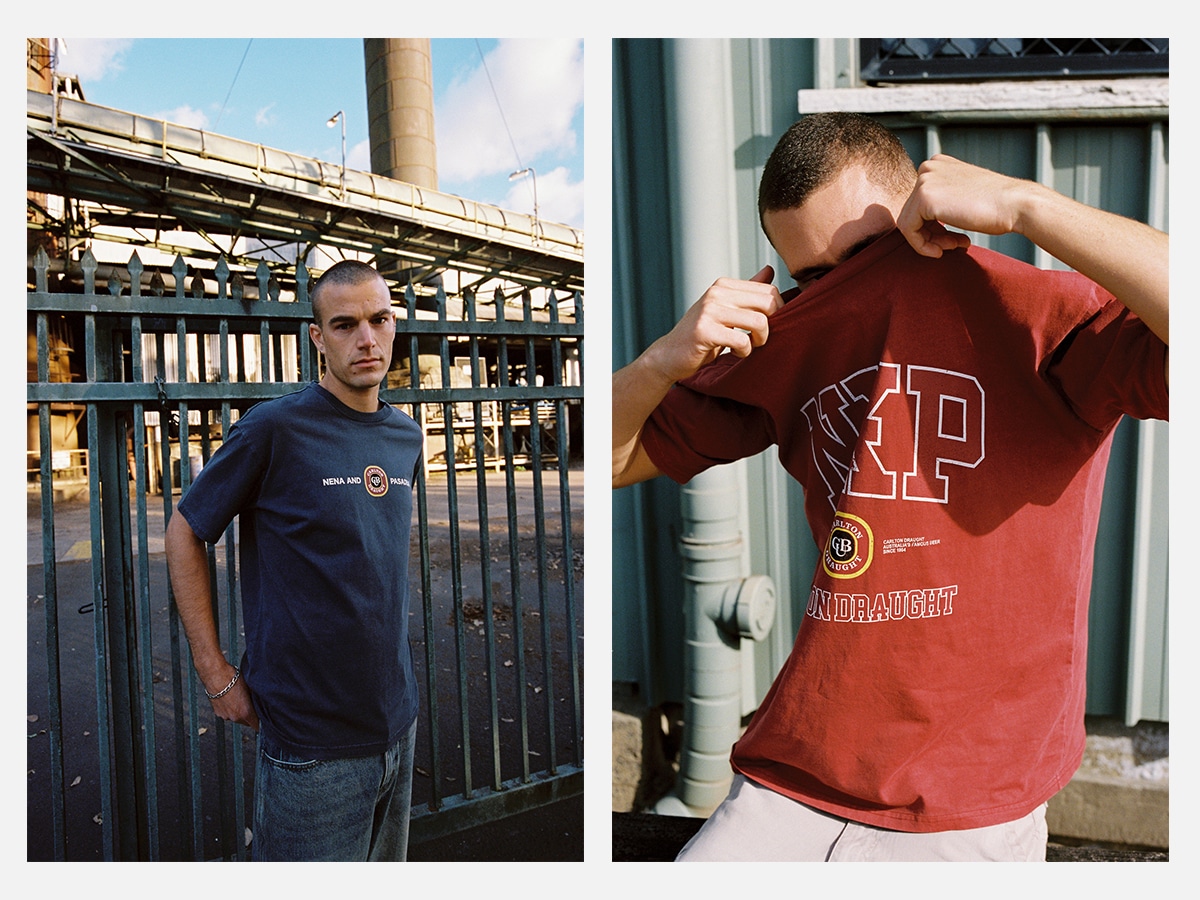 For this celebration, NXP has taken the iconic Carlton Draught "Beer Chase" and given it a fresh spin, evoking feelings of nostalgia in a light-hearted and humorous way. It's Aussie culture meets streetwear and the result? It's a collection that's as refreshing as a cold one on a hot day.
The range boasts vintage washes and earthy palettes, with collegiate logo treatments that scream timeless. Whether knocking back a couple of cold ones at the local or just out and about, this range ensures you do it in style.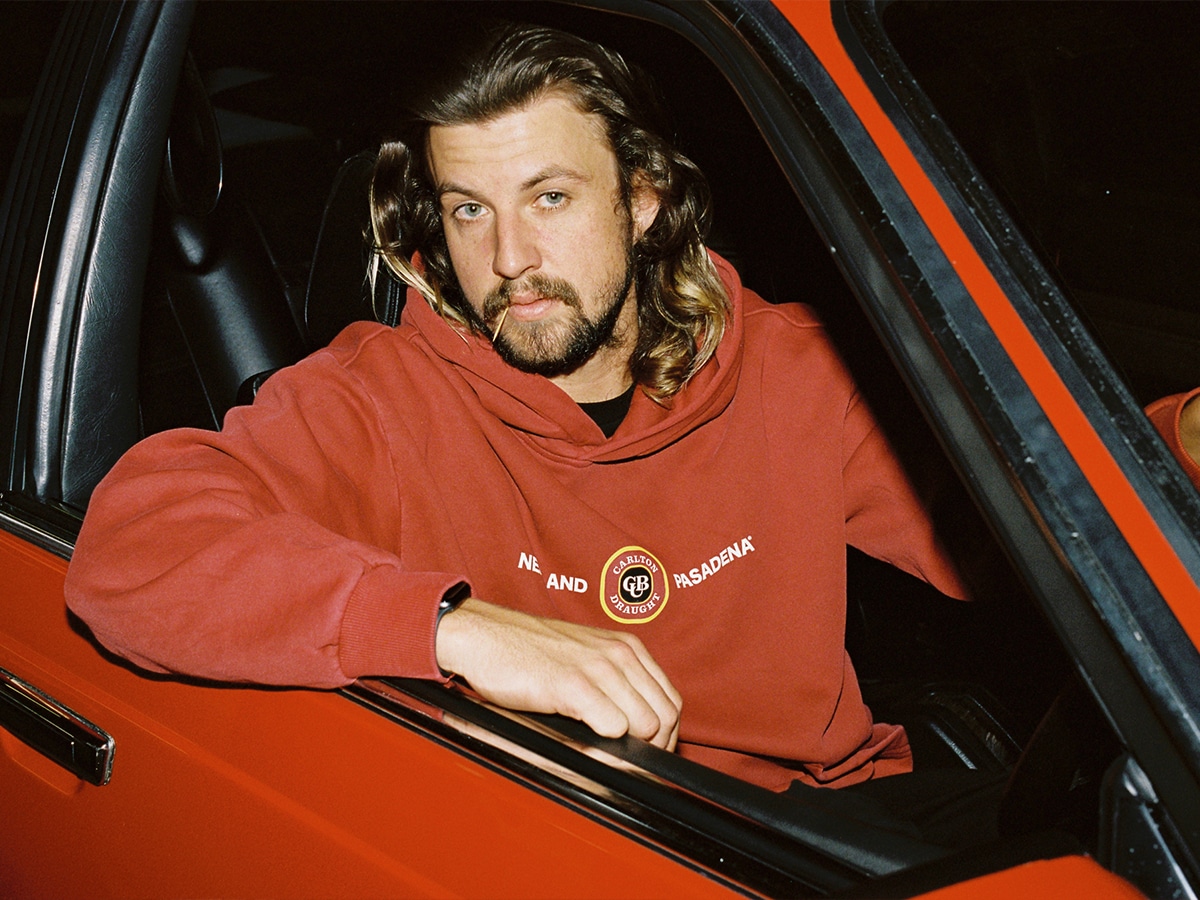 But who's behind NXP? Born in 2010, Nena and Pasadena is a self-described "youth-fuelled movement of recklessness and creativity." A brand all about enjoying the freedom to do what you love, remembering your roots, and constantly innovating. The label's designs have travelled globally, but its heart remains firmly in Australia.
NXP's designs might have caught your eye at prominent Myer outlets or on The Iconic, thanks to its official licensing agreement with the Australian Football League (AFL). Sealed in 2022, this two-year pact empowered NXP to craft a unique fan gear collection, seamlessly merging streetwear aesthetics with traditional supporter attire. Paul Edwards, the creative director of parent company CSD Brands, expressed enthusiasm about joining forces with the AFL.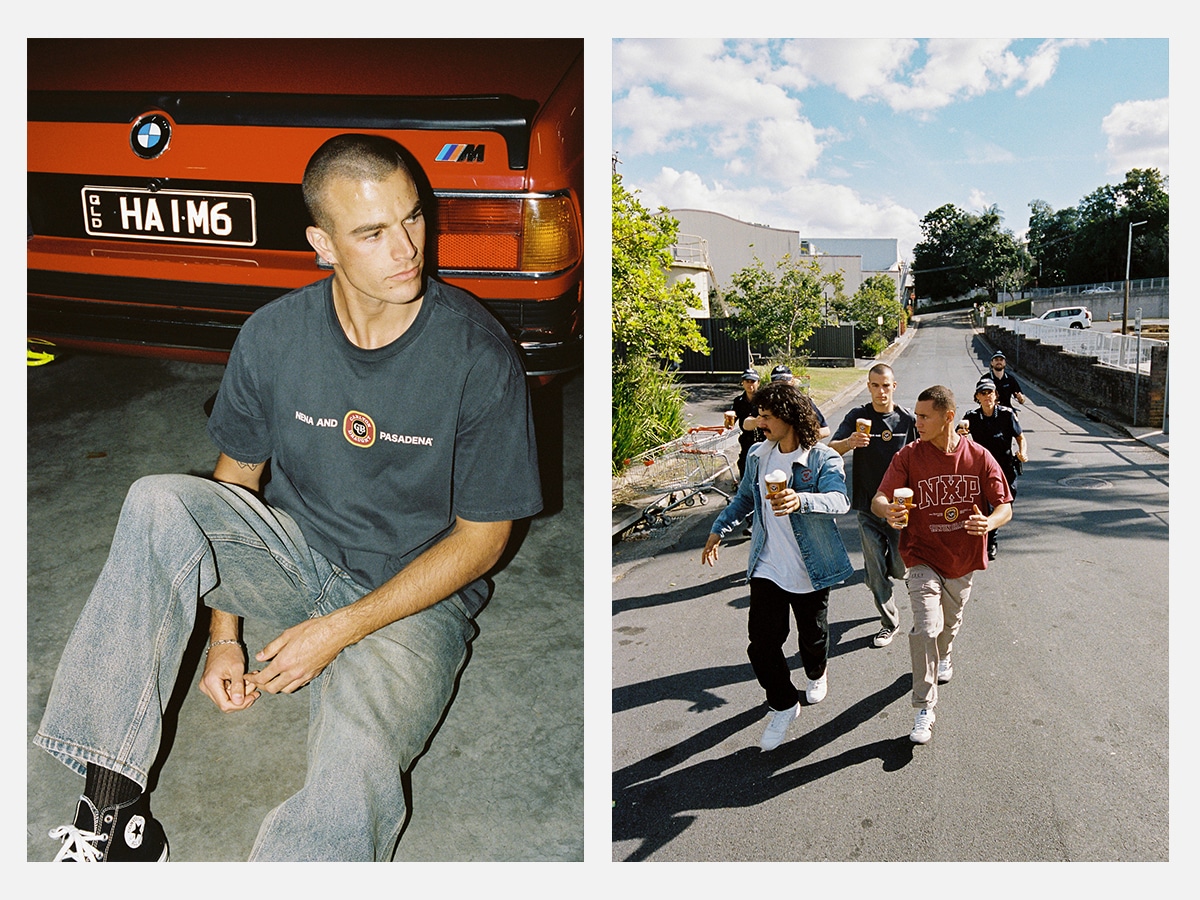 "As footy fans ourselves, we wanted to develop and design supporter apparel that we felt confident wearing to games and to the pub after a game," Edwards said at the time. "We know that our NXP customer base is made up of loyal AFL supporters, so we thought it was a natural next step when evolving the Nena and Pasadena brand. With AFL being the most popular sporting code in Australia, we couldn't be more excited to create supporter gear for a sport we're all passionate about."
Now onto a brand new collaboration, NXP pays homage to Carlton Draught, a beer renowned for its classic ad campaigns as its thirst-quenching lager. From t-shirts and shorts perfect for game days to hoodies for those cooler nights, this collection has something for everyone. And for those looking to make a statement? There's even a limited denim jacket in the mix.
This exclusive NXP and Carlton Draught collaboration celebrates iconic Aussie brands with a heritage aesthetic. It's effortless, refreshing, and original, much like the beer that inspired this collab. So, the next time you're holding a Carlton Draught on game day, why not do it wearing a piece from this limited edition range? After all, it's all about celebrating the Aussie way of life, one beer (and outfit) at a time. Cheers to that! Follow the 'Beer-chase' online to get your hands on your favourite Carlton Draught t-shirt, hoodie and cap.