14 Best Japanese Denim Brands
Thanks to superior materials and methods alike, the best Japanese denim is more popular than ever before. What was previously a somewhat niche industry continues to explode, as more and more people seek out quality over quantity. Naturally, one might wonder: why are Japanese denim jeans different than those from countries like America (i.e. the birthplace of this wardrobe essential)? Let's find out before we dive into our list of the best Japanese denim brands.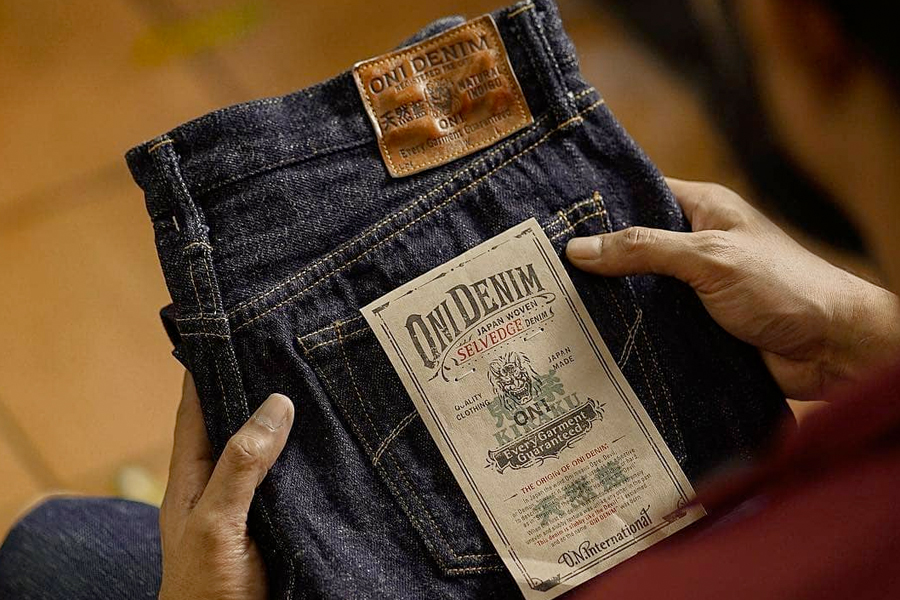 Why is Japanese Denim Considered the Best?
In the decades following WWII, nearly all the denim in Japan was sourced from America. However, a company named Kurabo Mills decided to craft its own denim fabric in the small town of Kojima (which is now known as a veritable Japanese denim hub within the broader Okayama prefecture). After some gruelling trial and error, Kurabo created KD-8 denim in 1972. KD was named for the mill in which the material was created and 8 made reference to the number of attempts it took to get it right.
As one might suspect, the Japanese denim from Kurabo Mills was starkly different than your average fare. Namely, it used natural dye and was made on old looms to produce selvedge fabric. Native brand Big John incorporated the denim into its "M" Series and a new industry was born. It's an industry that would change and evolve over subsequent decades, but also stay true to a number of its materials and methods.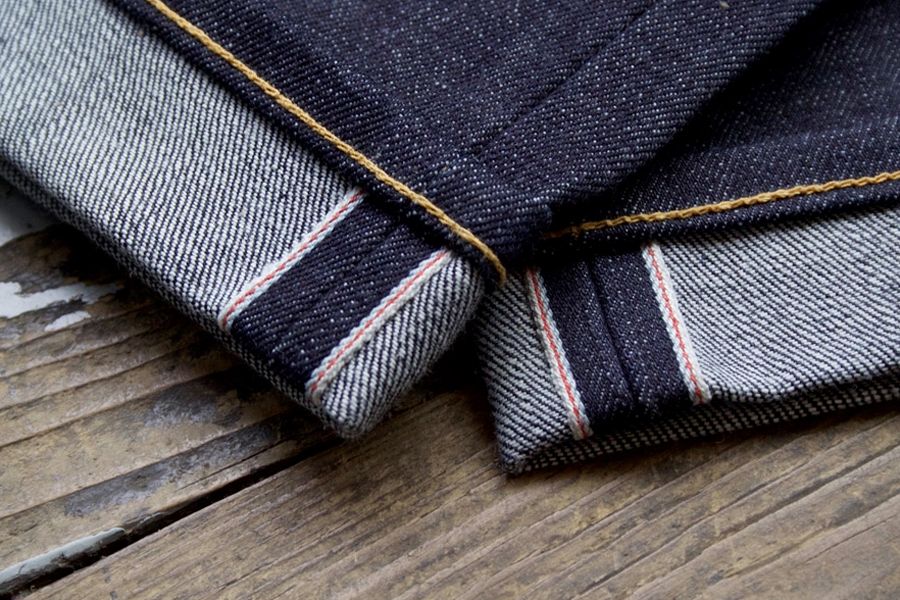 What is Japanese Selvedge Denim?
While Japanese denim jeans might differ from one pair to the next, the country's foremost brands are best known for two things: selvedge denim and raw denim. These terms are often used interchangeably, but they aren't quite the same thing. To elucidate, raw denim is denim that hasn't been pre-washed and selvedge denim—which comes from the phrase "self-edge"—refers to a tight and natural edge that can only be achieved via specific methods.
When selvedge (also known as selvage) denim is turned into a pair of jeans, it prevents unravelling and retains a clean look. It's more costly to produce than non-selvedge denim and thereby featured on expensive Japanese jeans. Selvedge denim can be used on both un-washed (i.e. raw) and pre-washed jeans alike. To learn more about both raw and selvedge denim, check out this article.
The Best Japanese Denim Brands
Jeans from the best Japanese raw denim brands will typically cost more and require some extra TLC, but they'll also deliver more character, colour, variability, style, comfort, and prestige. It's then only natural that you might want to score a pair. Here's our list of the best Japanese denim brands: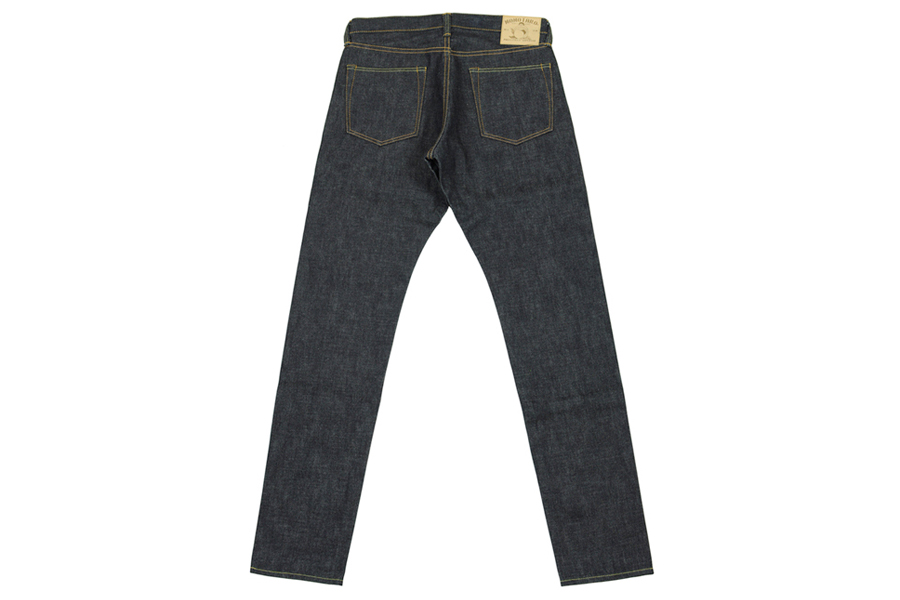 1. Momotaro
This top brand hails from Kojima, where the Japanese denim industry was born and where it continues to thrive. Handmade using rare materials like Zimbabwe cotton and a natural indigo dyeing process, Momotaro jeans don't just resist fading, they get a little darker with age.
Founded in: 2006
Located in: Kojima
Known for: Selvedge denim jeans that are handmade using Zimbabwe cotton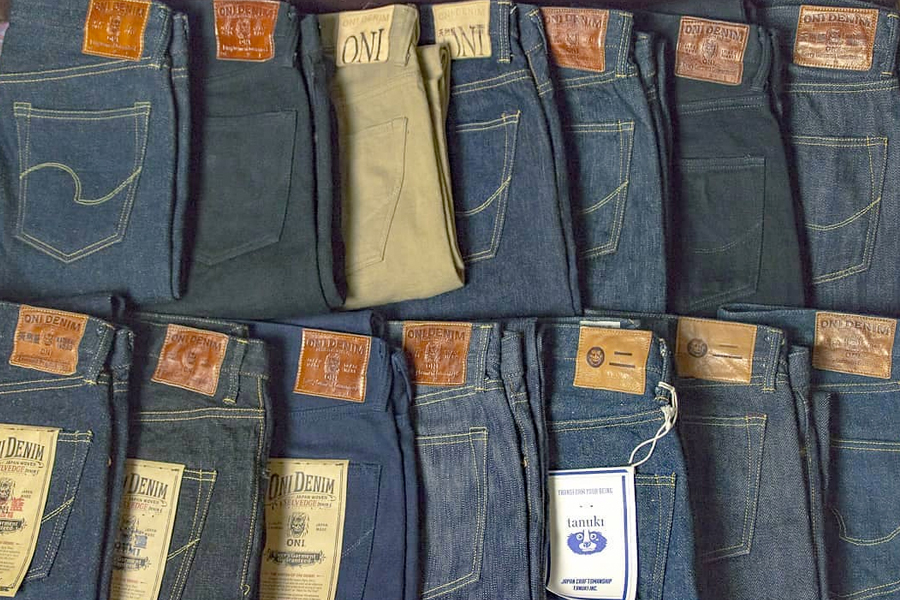 2. Oni Denim
If hard-to-find Japanese jeans went by any other name, that name might very well be Oni. Shrouded in secrecy, the brand keeps the exact details of its elusive weaving methods tightly under wraps. According to legend, each pair is handwoven on a vintage shuttle loom by an ancient master-weaver named Oishi-San. Whatever the methods, the resulting selvedge denim jeans are duly distinguished by their slim fits and unique textures. Good luck scoring a pair!
Located in: Okayama
Known for: Rare selvedge denim jeans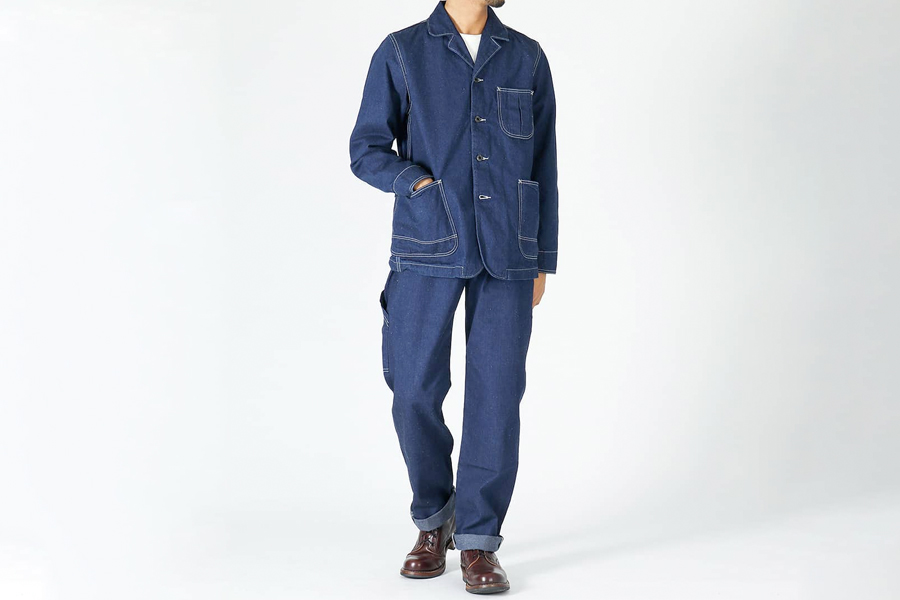 3. Japan Blue Jeans
Striking a balance between high-quality and relative affordability, Japan Blue delivers genuine raw selvedge denim for much less than most competing brands. True to form, the label's jeans are tight, modern, durable, and well-made. What more do you need?
Founded in: 2010
Located in: Kojima
Known for: Raw selvedge denim at a great price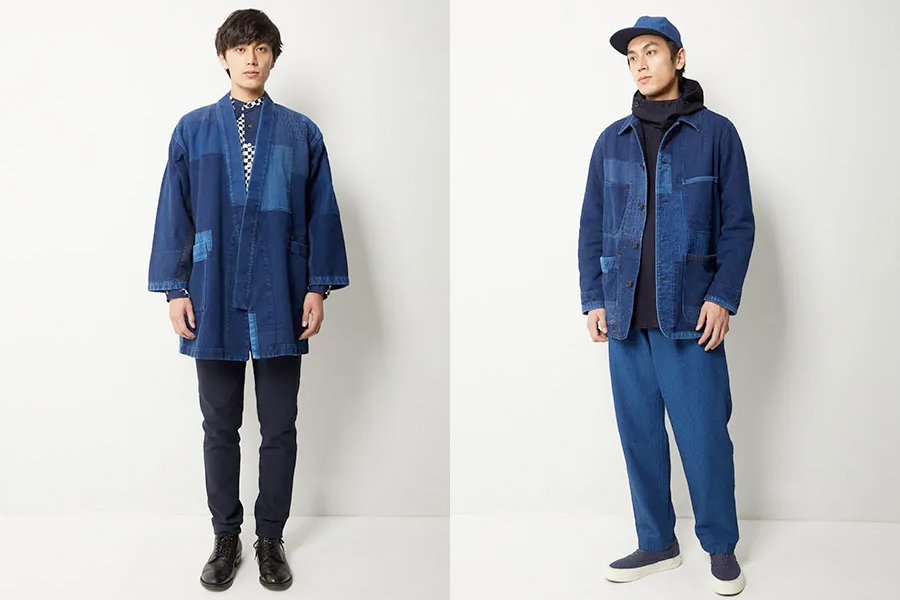 4. Blue Blue Japan
Not to be confused with Japan Blue Jeans, this seasoned brand employs traditional methods and a unique dye of natural indigo. Like fine leather, each pair of Blue Blue Jeans take on more character, colour, and distinction with age. This is quintessential Japanese style with a worldwide cult following to show for it.
Founded in: Early 1990s
Located in: Tokyo
Known for: Natural indigo dyeing process

5. Evisu
"These ain't Diesel, these is Evisu…" So goes a (slightly modified) line from the 2002 Jay-Z track "Show You How," which was just one among many rap songs to mention this legendary brand. Named for the Japanese folk god of money, it first launched in the early '90s and initially produced about 14 pairs of jeans per day. Each one featured a signature seagull that was hand-painted by founder Hidehiko Yamane himself. In the wake of a tax evasion scandal, Evisu relaunched in 2009 and continues to capitalise on its urban appeal.
Founded in: 1991
Located in: Osaka
Known for: Elevated urban aesthetic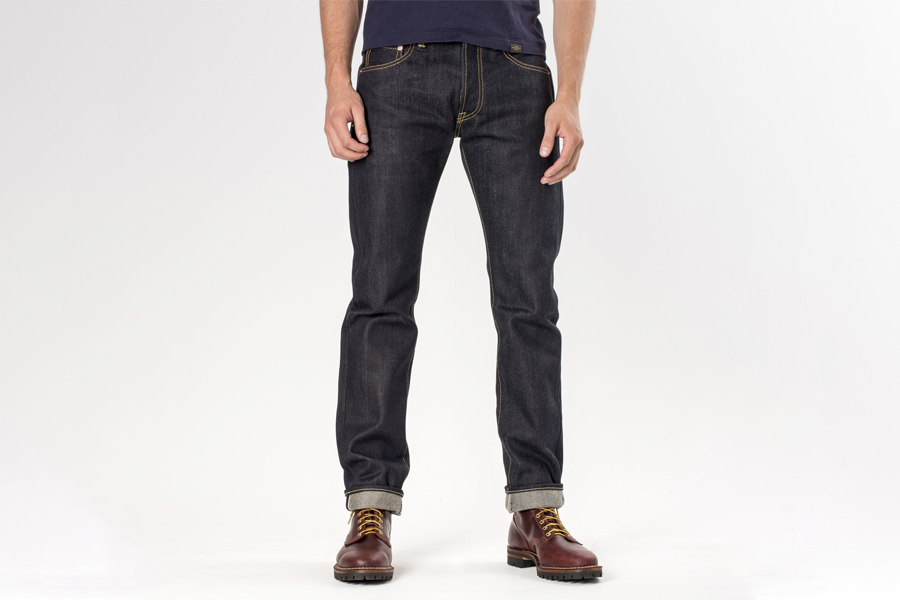 6. Iron Heart
If you're looking for exceptional range and quality construction, then you've just found your new favourite denim brand. Inspired by Japan's motorcycle community, Iron Heart specialises in heavyweight fabrics and high-contrast fades. As a result, it's cultivated a considerable following across the world stage, and grown rapidly in under two decade's time. By working with a number of top-tier Japanese mills, the label makes up for a lack of singularity by way of ample versatility. Currently headquartered in the UK, it's still a Japanese denim brand at heart.
Founded in: 2003
Located in: Portsmouth, England
Known for: Heavyweight construction and impressive range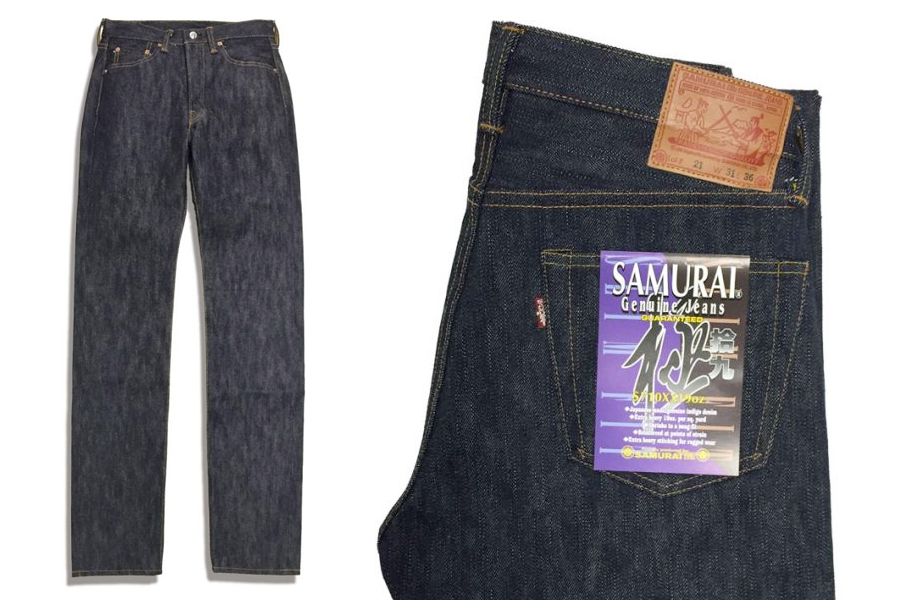 7. Samurai Jeans
Easily one of the best Japanese raw denim brands, Samurai Jeans has been exploring the power of the fade since the late 1990s. Taking direct cues from Levi's, founder Tohru Nogami infuses American-style trends with Japanese materials and flourishes to create something utterly unique. It's all in the details, as the saying goes, and that's where this brand truly thrives. Pick up a pair of the 19oz. raw denim jeans and look for the silver selvedge ID, which resembles a samurai sword.
Founded in: 1997
Located in: Osaka
Known for: Unique fades and signature details
8. Sugar Cane
Crafted in the vein of vintage American workwear, Sugar Cane & Co. has been churning out durable Japanese selvedge denim jeans since the 1970s. The brand often incorporates eco-friendly sugar fibre into the cotton fabric blend, achieving a purposefully uneven texture. Built to last and hard to find, these jeans commonly deliver a tight fit.
Founded in: 1970s
Known for: Workwear aesthetic and slubby texture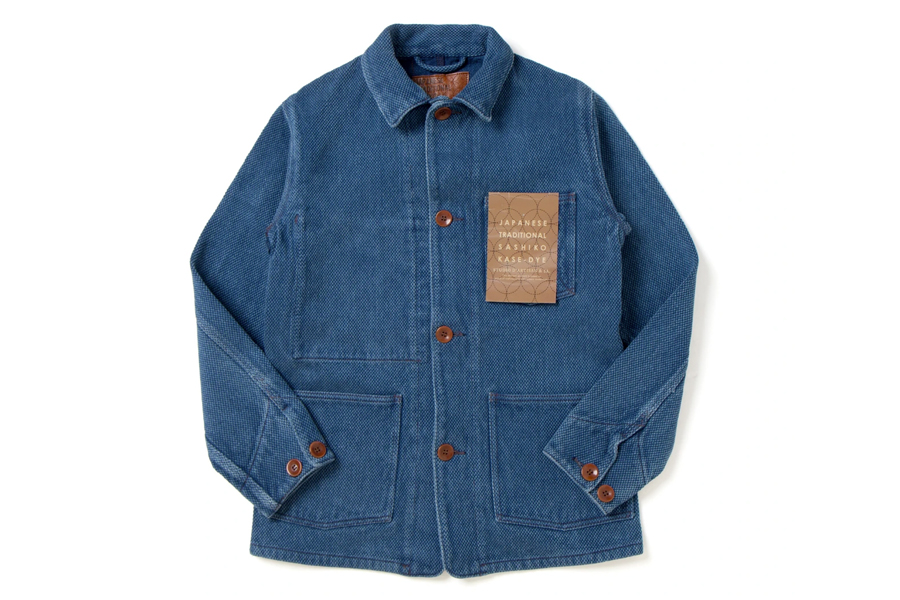 9. Studio D'Artisan
Part of the famous Osaka Five, this trailblazing brand was the first to make shuttle loom-woven hank-dyed jeans in Japan. When the Japanese raw selvedge denim boom kicked off in the late 1990s, Studio D'Artisan became all the more popular. To this day, it makes its own fabric and weaves its own range of inexpensive to fairly expensive Japanese jeans, which often appear in limited supply and sell out fast.
Founded in: 1979
Located in: Osaka
Known for: Artisanal jeans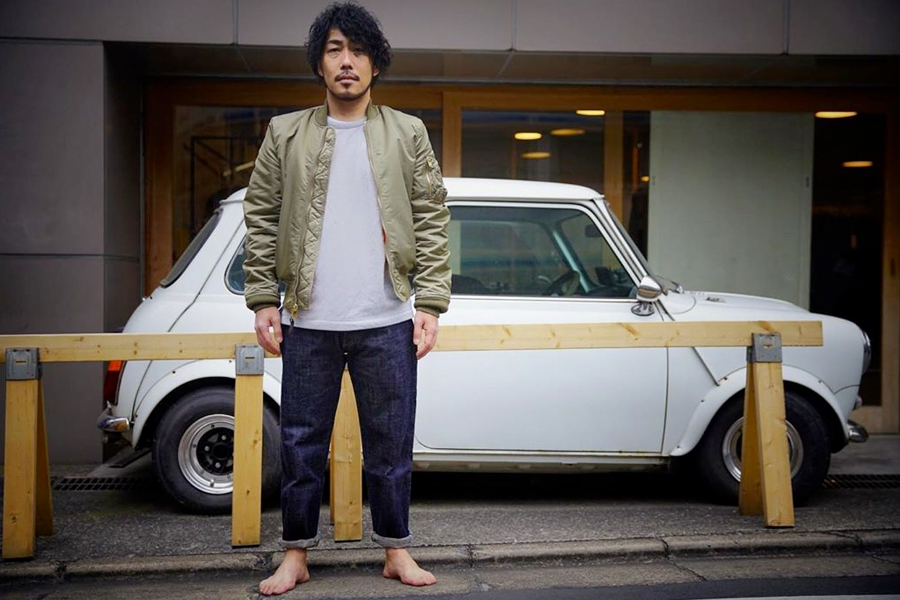 10. Tanuki
Passion meets experience at Tanuki, which was recently founded by a group of seasoned craftsmen. The Japanese brand excels at making unsanforized denim, meaning denim that hasn't been stretched, fixed, or pre-shrunk. You might say this is raw denim in its purest form, though it can lead to complications in terms of sizing. But we still say it's worth it!
Founded in: 2016
Located in: Okayama
Known for: Unsanforized denim and a brand mark stitched onto the back pocket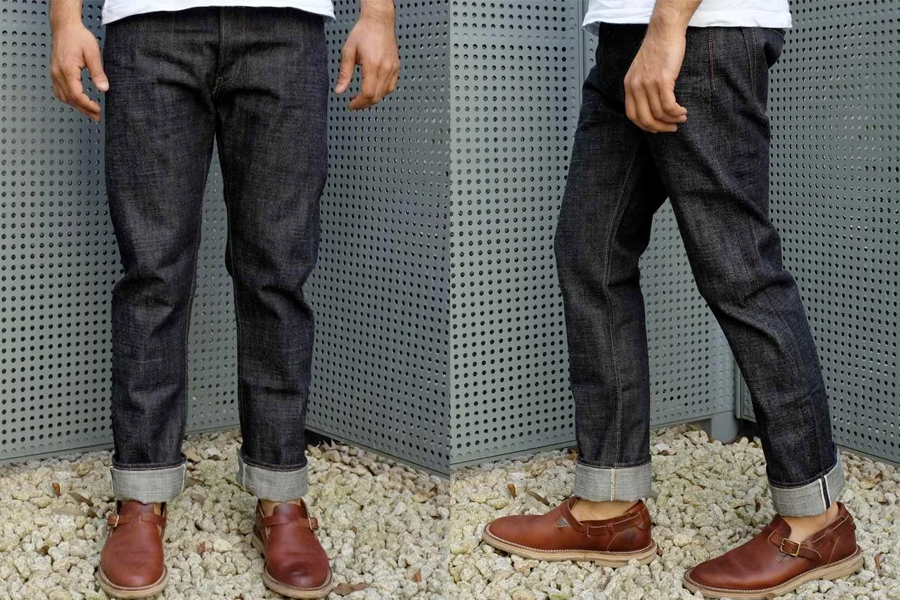 11. Full Count
Along with Japanese denim brands like Evisu and Studio D'Artisan, Full Count makes up part of the iconic Osaka Five (though it now operates out of Okayama). Since the early '90s, this popular label has employed luxurious fibres like Zimbabwean cotton to create vintage-style jeans that are equal parts tough and comfortable.
Founded in: Late 1980s
Located in: Okayama
Known for: Use of Zimbabwean cotton denim fabric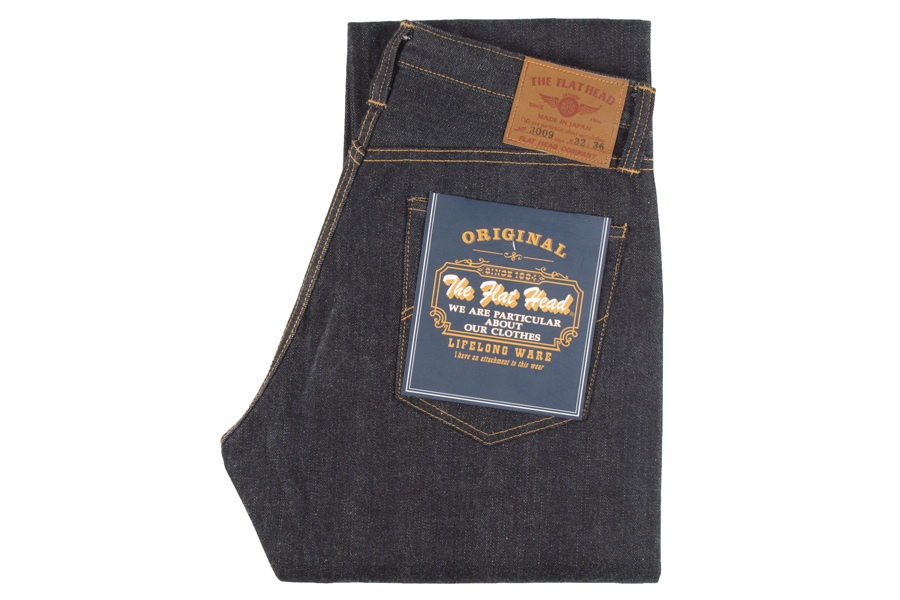 12. The Flat Head
Drawing inspiration from the California coastline, this Nagano-based brand remains best-known for its slim and mid-weight raw denim, which ages impeccably and lasts forever. More than the creator of expensive Japanese jeans, The Flat Head also offers jackets, wallets, and other clothing and accessories of considerable quality.
Founded in: 1996
Located in: Nagano
Known for: Unique fades and extreme durability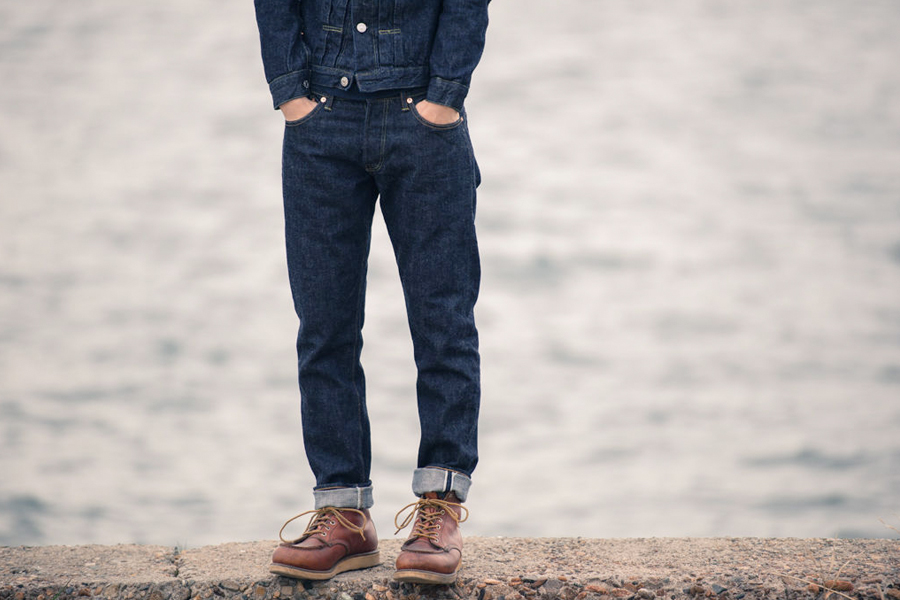 13. TCB
Founded by a former denim apprentice in 2008, TCB stands for both "Taking Care of Business" and "Two Cats Brand." It reproduces vintage American designs from various eras by way of Japanese methods. The range is famously small and broken down according to the decade that inspired it ('20s, '50s, etc). Meanwhile, the prices are relatively low, the quality is high, and the style is classic.
Founded in: 2008
Located in: Kojima
Known for: Retro American-style designs combined with Japanese craftsmanship
14. Big John
Let's give it up for the first brand to produce 100% Japanese denim jeans! Sure, that makes Big John something of an old-school titan, but it also makes them the godfather of Japanese selvedge denim, among other things. Plus, the label keeps pace with the latest and greatest trends. Put it all together and you get one of the best Japanese denim brands, period.
Founded in: 1940s 
Located in: Okayama
Known for: Kickstarting the Japanese denim industry
General FAQ
Why is Japanese denim considered the best?
High-quality Japanese denim is considered the best because it's woven on old shuttle looms and made using premium fabrics and natural indigo dyes. The result is often raw selvedge denim, which delivers unique colour, texture, and appearance.
What is Japanese selvedge denim?
Formerly known as self-edge, Japanese selvedge denim occurs by way of unique production techniques. A selvedge end is tightly woven on both sides of the fabric and it prevents the denim from unravelling.
You may also like:
7 Best Japanese Watch Brands
A Complete Guide to Selvedge Denim
Style Guide: How to Dress Like Donald Glover