In an open and airy Sydney cafe, replete with the kind of lush leather accoutrement that would make an interior designer blush, different worlds are clashing. To me, it looks like the kind of place you'd expect to hear a chorus of clinking cups rising leisurely from the cackles of conversation, but now, unusually devoid of the weekend crowd, the symphony falls oddly silent. It's a strange setting for an epiphany, but here, in this nondescript cafe with the very nice furniture, an important conversation is taking place, between Dacre Montgomery and…Dacre Montgomery.
Of course, the scene in question is merely the setting for the Aussie actor's latest role fronting menswear label Politix. The continuation of a partnership signed earlier in the year, the new Spring/Summer campaign sees the Stranger Things star come face to face with two opposing versions of himself on his quest to uncover the real Dacre.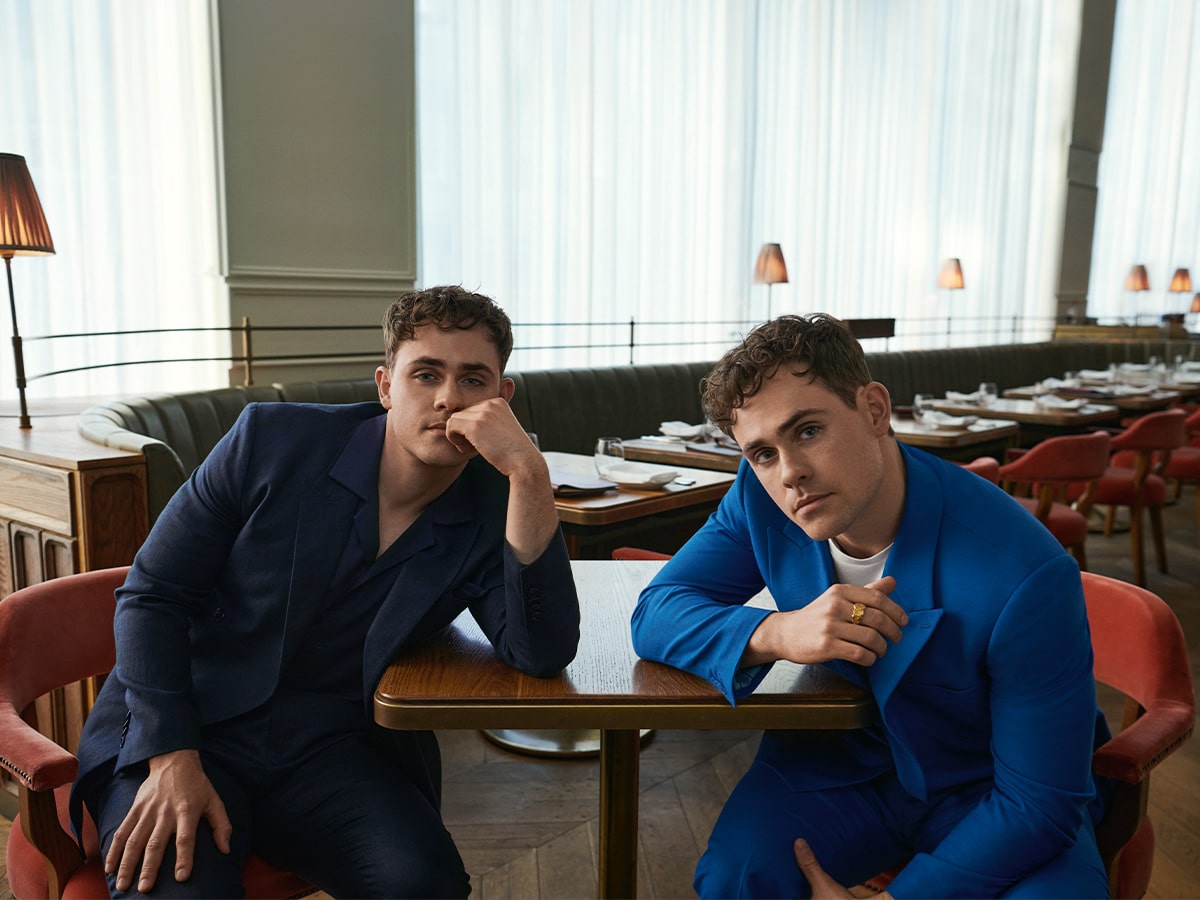 Admittedly, three Dacre Montgomerys and a cafe with no line sounds strangely like a dream my wife once described to me (in rich, vivid detail, no less), but the ambitious short film project speaks to a deep sense of humility. Each iteration explores a different element of the actor's personality, revealing the surprising inner workings of the A-lister's psyche.
"That was the most daunting component because you have conversations with yourself in your head or on paper. You don't sit in a room and talk to yourself," he tells me. "This multiverse of Dacres was really exciting to shoot as an actor, to sort of play multiple different versions of myself. It's all about inspiring confidence in young men. That's the evolution of the campaign earlier in the year and it's about showing more of the man you are."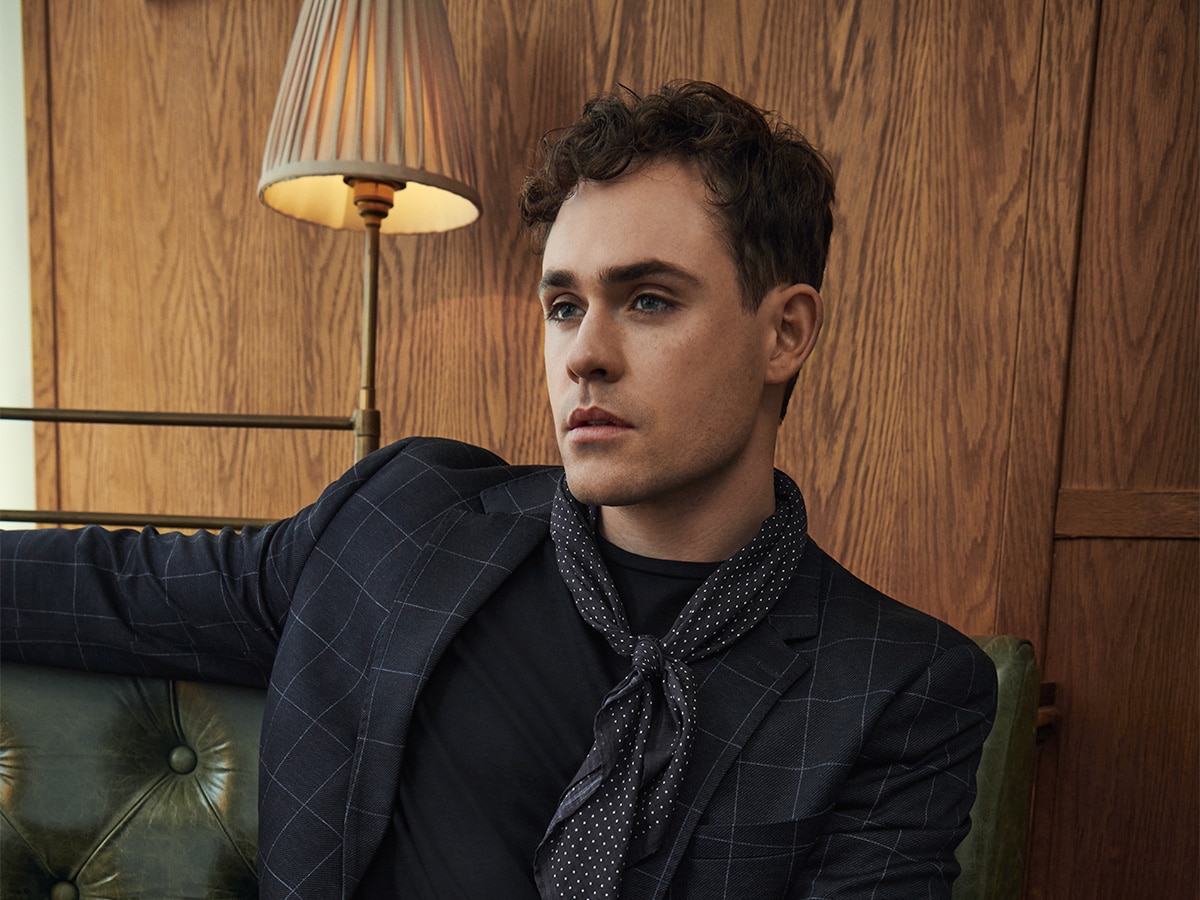 The Australian actor's remarkable rise to fame has come so steadily and with such force, it's hard to believe he's still just 28 years old. A string of hits on the big and small screen have cemented him as one of our greatest cultural exports, but despite being one of the most recognisable faces in Australian cinema, Dacre Montgomery remains somewhat of a mystery. Just who is the man behind each role? Well as he explains, until recently, the answer had eluded even him.
"I haven't always had the easiest journey – in school, I was bullied, so I have just rested my laurels as an adult on confidence being my guiding star. Owning who I am has really allowed me to be happy as a man. For me, it's about owning who is Dacre? What is Dacre? How does Dacre want to dress? How does Dacre want to show himself to the world? "
"I try to instil myself with confidence when I have none whatsoever and I'm completely self-conscious. It's that constant balance. You have to keep checking in with yourself in order to have growth, so I'm very good about checking in with myself every day in order to try and be that best version of myself."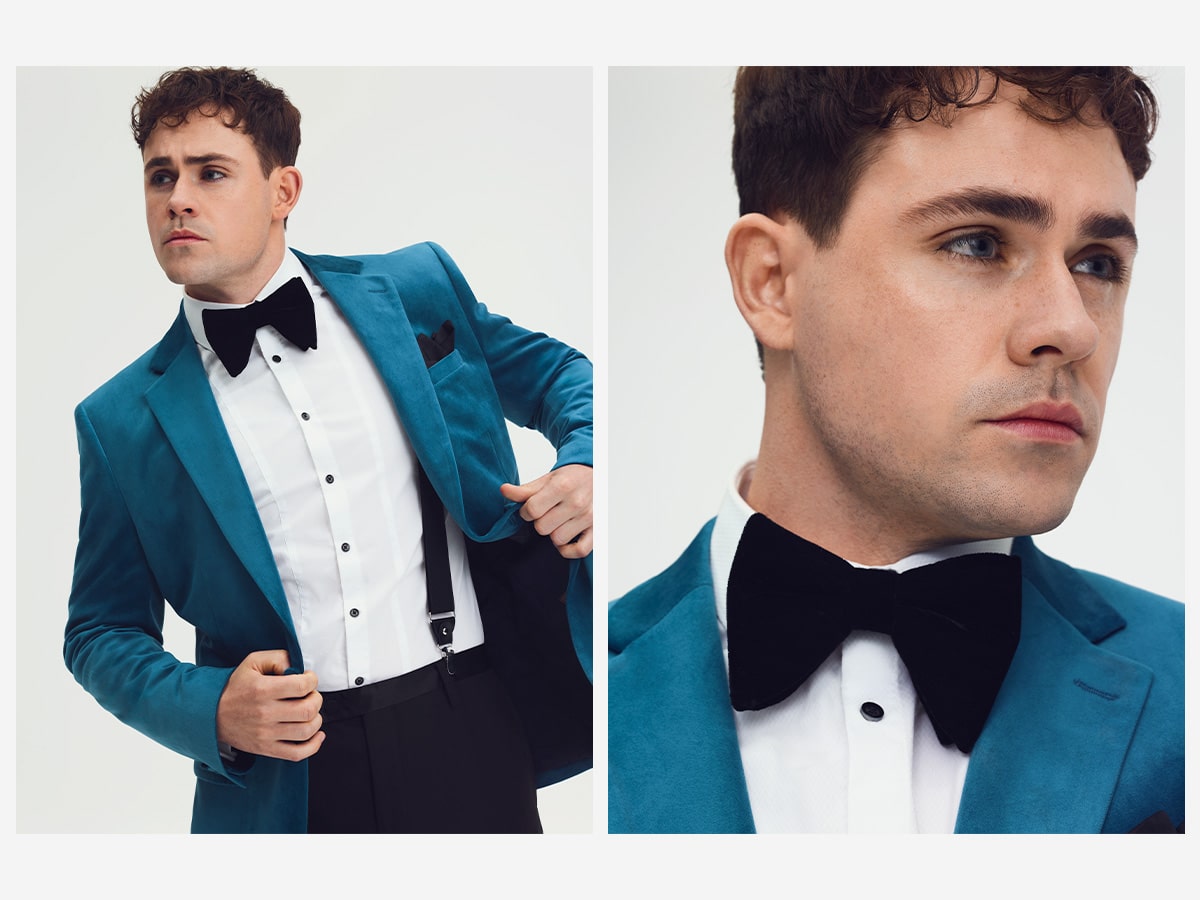 In speaking with the Aussie star, who is perhaps best known for playing the brooding embodiment of toxic masculinity, Billy Hargrove on the hit Netflix series Stranger Things, it's altogether remarkable and surprising to hear him so openly discuss his vulnerabilities. According to Montgomery, embracing the confidence to be yourself was precisely what he wanted to explore with Politix.
---
Featured Video from Man of Many
---
"Modern masculinity and fashion is something that's ever-evolving. I don't think I am by any means a definitive representation of that, especially here in Australia," he says. "The conversation about masculinity bleeds into that, but the universal thing that we're really exploring is confidence – confidence in femininity, in masculinity, in the human experience of who we are. I want to inspire other young men and women to be confident about who they are."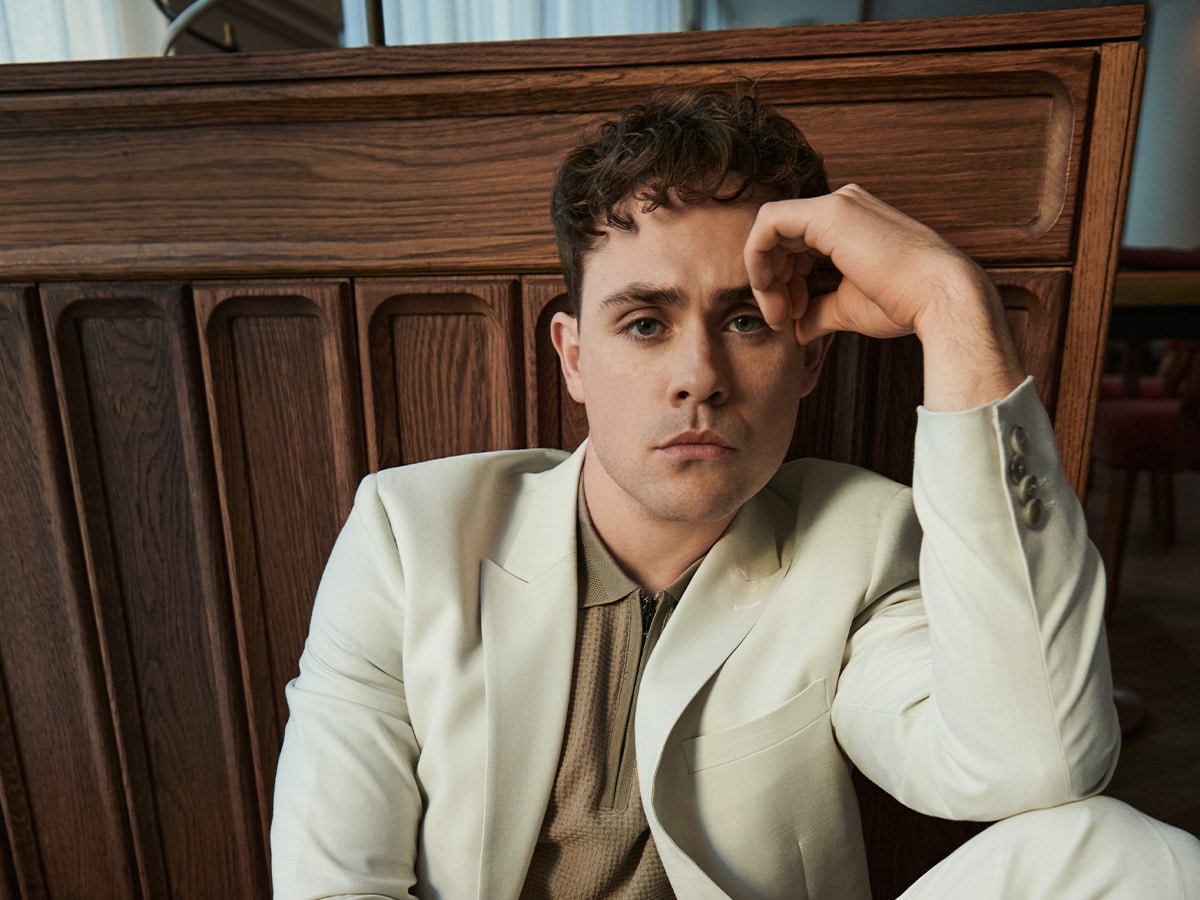 As an artist, Montgomery certainly practises what he preaches. Dressed in a cobalt blue suit, you can scarcely argue that the Aussie actor doesn't stand out, and perhaps that's the point. At this stage in his career, the Elvis star is learning to live dangerously, stepping outside of his comfort zone and firmly into the unknown. As he puts it, his partnership with Politix has allowed him to explore that very notion from the outside in.
"Some of the spring eventing pieces, like the cobalt blue suit, were new to me, but a lot of the linen suits are very much Dacre," he explains of the new Politix Spring/Summer collection. "From a fashion standpoint, it's evolved; the fabrics, the materials, the builds of the suits and the clothes, even since I worked with Politix in January. The brand's going through this beautiful period of elevating the materials and the components of the suits and it's nice to be a part of that."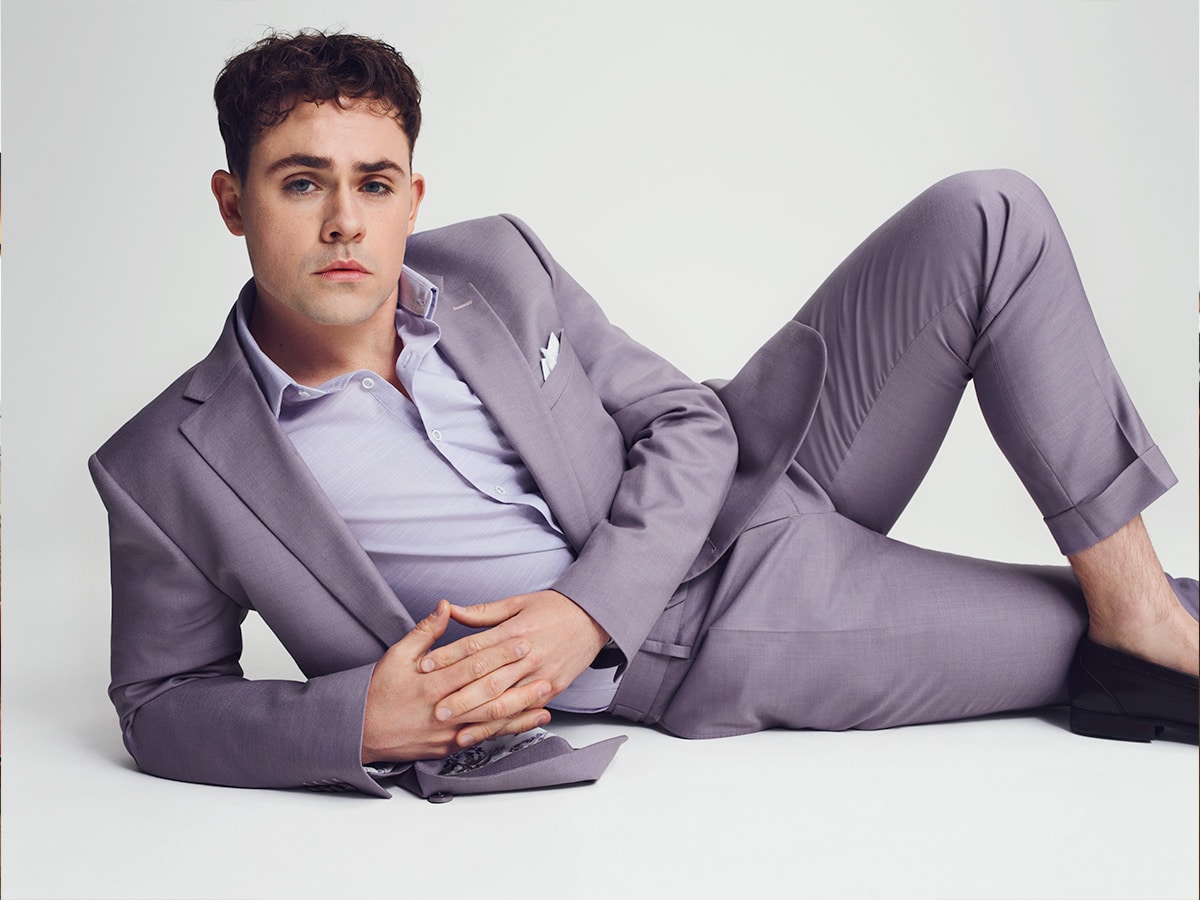 It's a unique period for the actor himself, as well. With the current strike grinding many major global productions to halt, including the fifth season of Stranger Things, Montgomery finds himself with an unusual amount of spare time on his hands. As he explains, it's provided a lot of valuable time for reflection, which has allowed the actor to more stringently focus on the important things.
"I think I'm forever growing and changing, learning through making mistakes," he says. "I am not the perfect human being. I'm not the perfect person in my friends and my family's lives, but I try to be the best version of myself, and I continue to practise growth and change all of the time. That's all you can hope for as a human."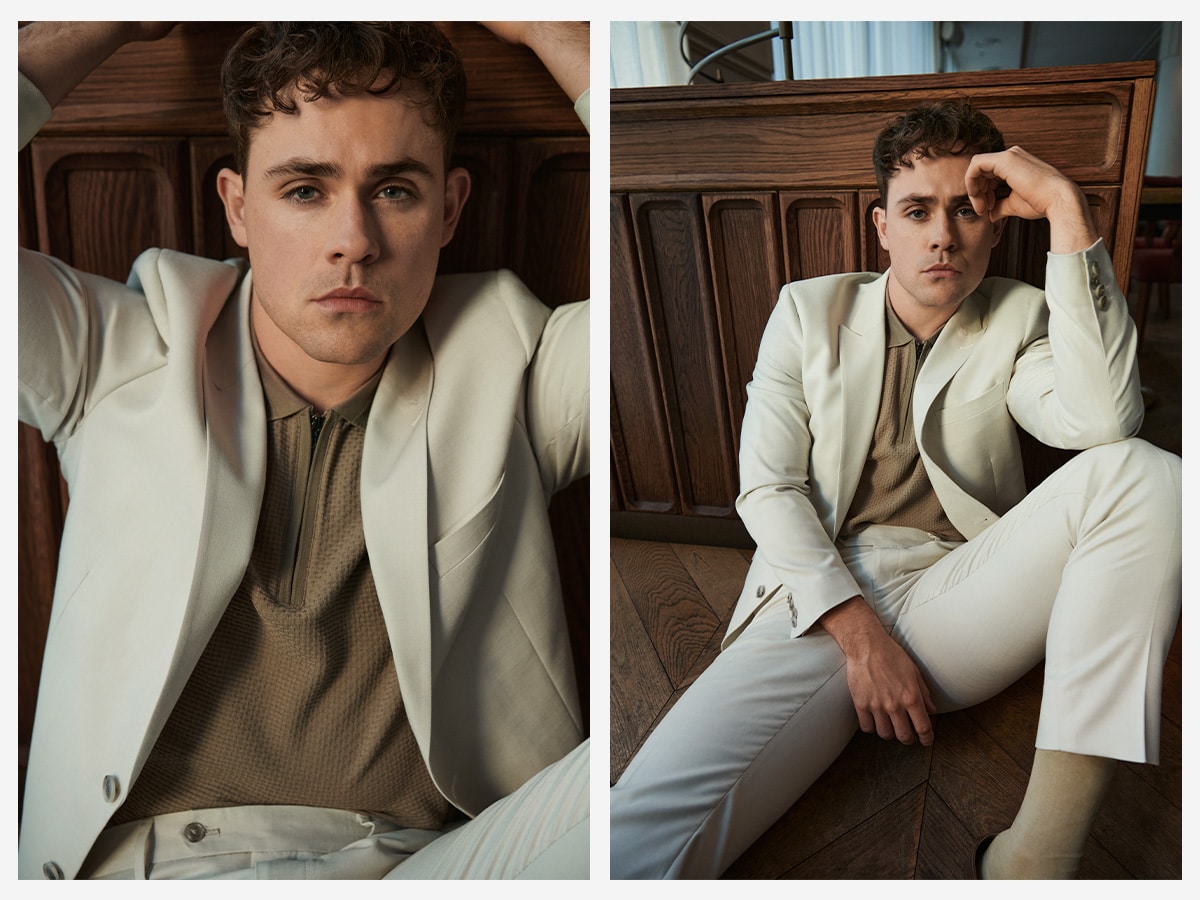 If there is one thing to be said about Dacre Montgomery, it is that he remains an anomaly. In an industry dictated by trends, where studio executives search for the next blank canvas to splash today's motto across, Montgomery is continuing to do things his own way. A statement as bold and defined as the very cobalt blue colour palette that first caught my eye, the Aussie actor's authentic approach to life makes him somewhat of an outcast, but it's a role he has grown to love.
What's more, he's encouraging the whole world to live bravely and do the same. Perhaps the real Dacre Montgomery doesn't need to stand up at all, he already is.
---
Featured Video from Man of Many