At an intimate dinner at Sydney's Gowings Bar and Grill last night, Australia's top men's influencers mingled with Man of Many readers as the convivial group gathered to celebrate a very special new collection.
Specsavers are no strangers when it comes to making high-end fashion accessible to everyone and the latest range from iconic German house, HUGO continues to deliver on this commitment.
As guests were treated to delicious food and tasty drinks, Man of Many founders Scott Purcell and Frank Arthur alongside Yvy Nguyen from the Specsavers' product team introduced the small gathering to the 14-piece collection, which comprises eleven optical frames and three pairs of sunglasses.
Demonstrating the new collection, Yvy drew guests' eyes to the unique details across the frames from quality acetate to flex hinges and even showcased reverse HUGO branding featured on the temples of select styles, ensuring the glasses are in fact selfie proof!
Designed with the modern man and woman in mind, the range espouses the HUGO design principles of self-expression, allowing the wearer to draw a connection with their accessories, no matter how practical and functional in nature. The bold looks which feature sharp metal and angular acetate construction toe an appropriate balance between form and function, perfect for young professionals who can go between the boardroom and the beach.
HUGO is designed for a younger, globally engaged wearer who embodies curiosity, and is fashion-conscious and authentically expressive.
Notable guests in attendance included Saint Luke, Charles Oliver, Citizens of The World Dominic and Megan Loneragan, Jeff Lack and Beard Season's Jimmy Niggles. Between courses, diners interacted with frames from the new collection, with something to suit every style, displaying the general consensus that this is a collection that can suit any sartorial palate.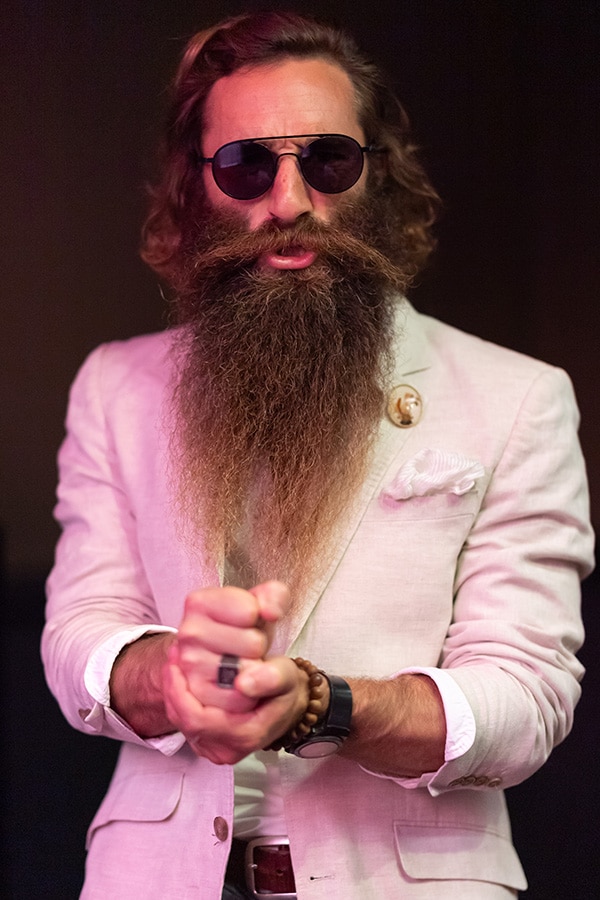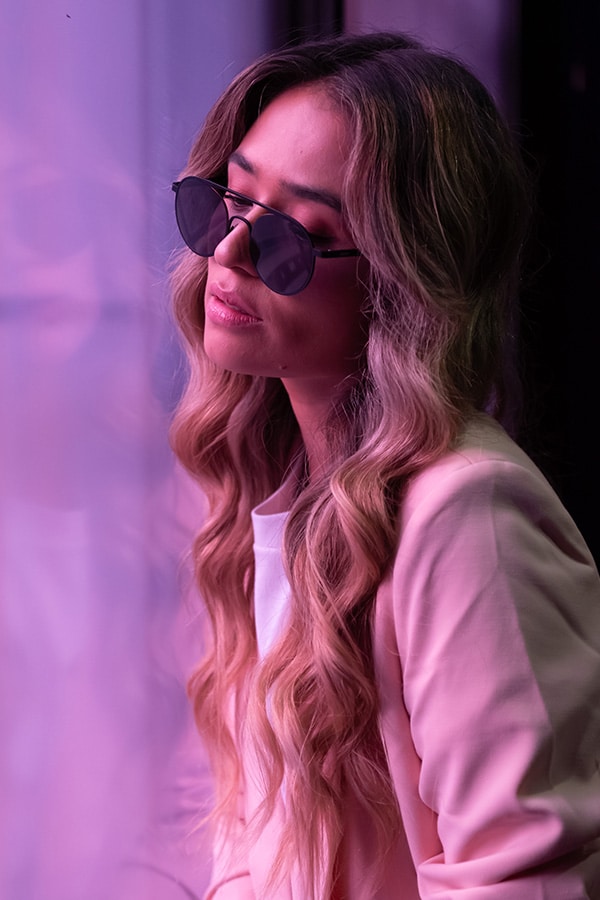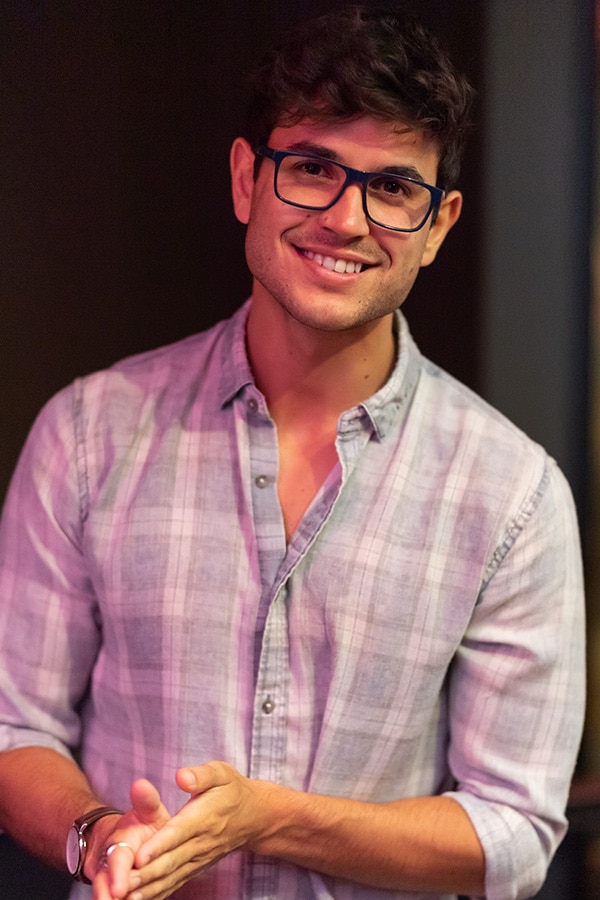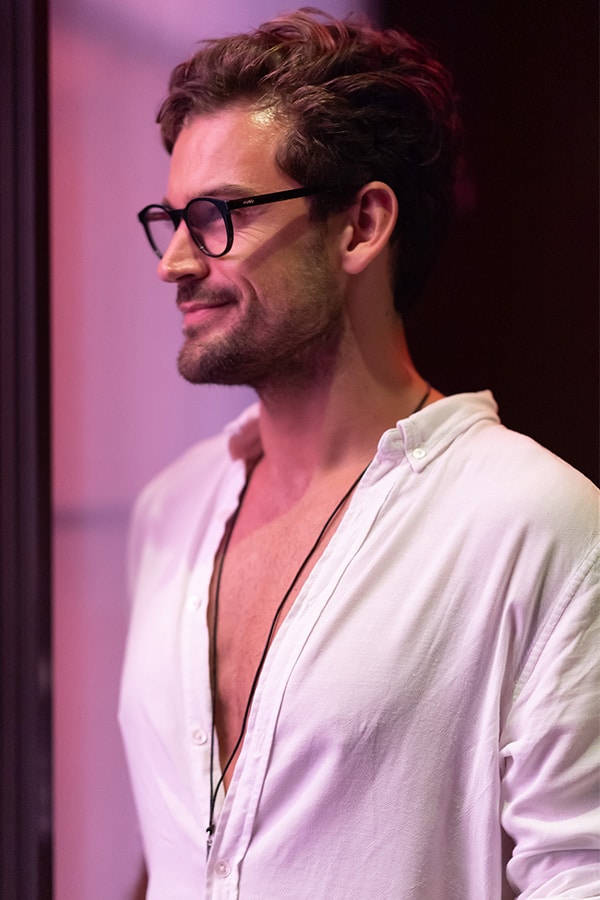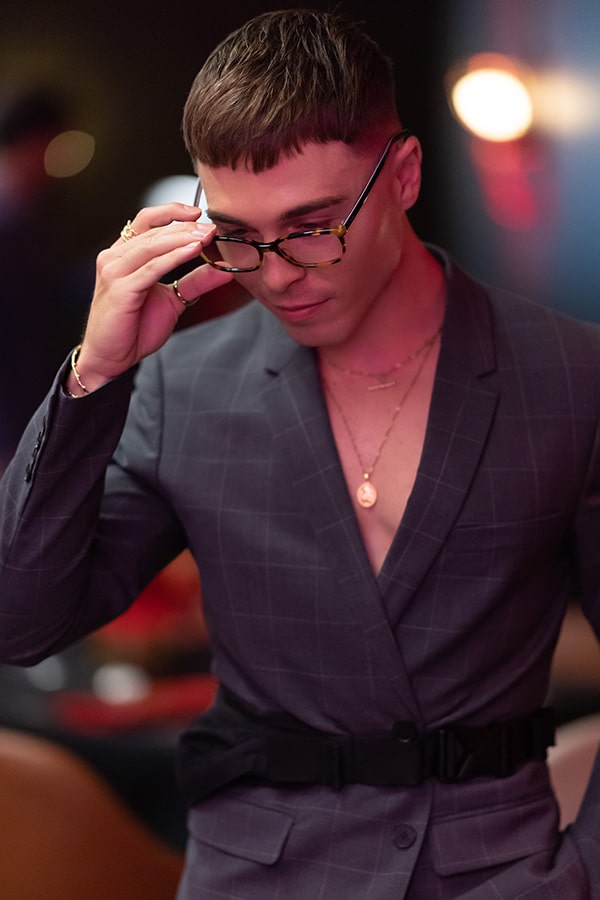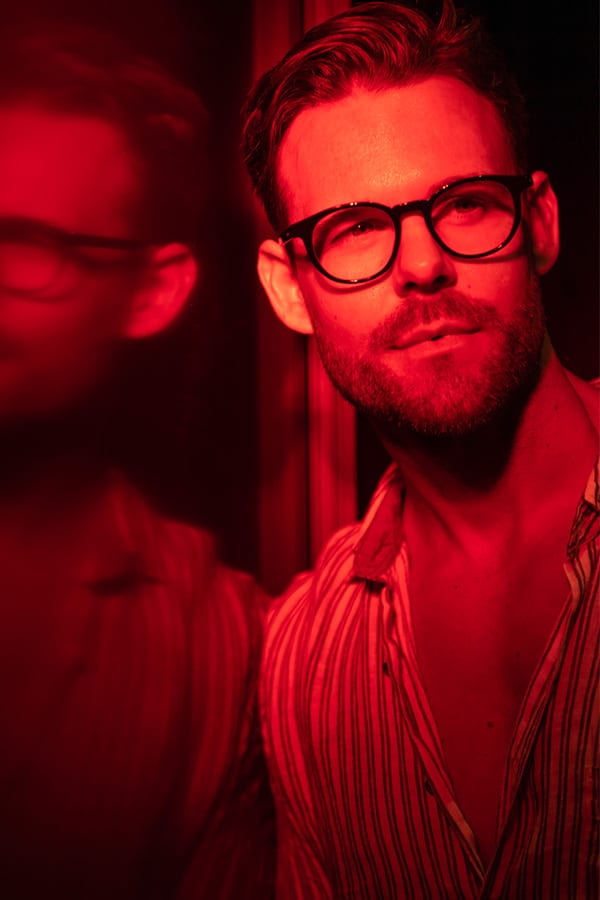 All guests left the salubrious evening well satiated and with new a pair of sunnies, plus frames from their nearest Specsavers from the new HUGO collection.
The new HUGO collection is available nationwide at Specsavers and sits alongside the brand's existing high-end designer portfolio. Starting at AUD $199, the HUGO frames are included in Specsavers' two-for-one offer.
Man of Many's Top Picks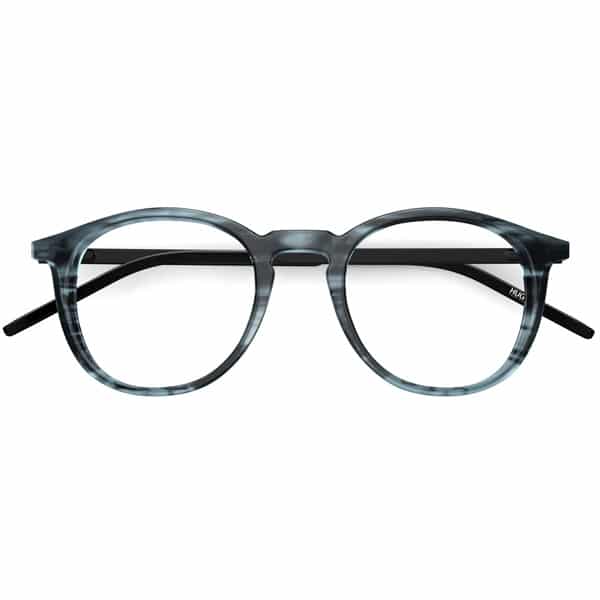 HG 09
The cool blue colour pairs perfectly with the matte finish of these acetate frames, and the
elegant shape is just bold enough to make a statement while remaining professional, succinct
and smart.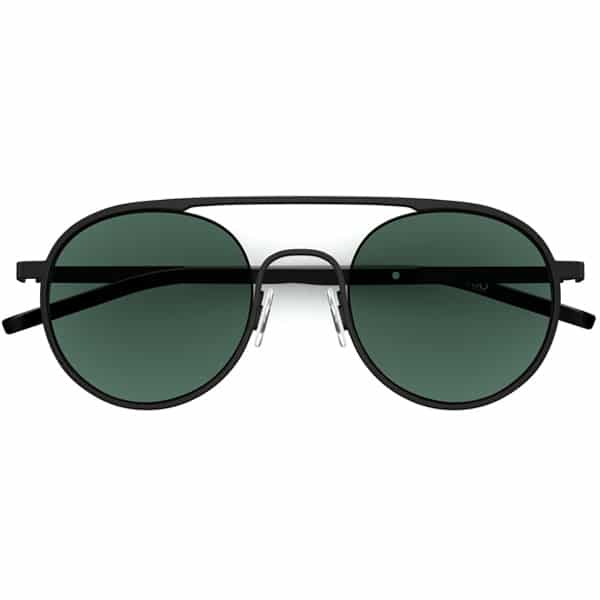 HG SUN RX 02
Sharp and edgy, these sunnies look like they belong either on the face of somebody who
works behind the wheel on a racetrack or lives on a yacht. Or both. Round frames are back in a
big way and these glasses are the proof. With reversed HUGO branding, they're also fitting for selfies.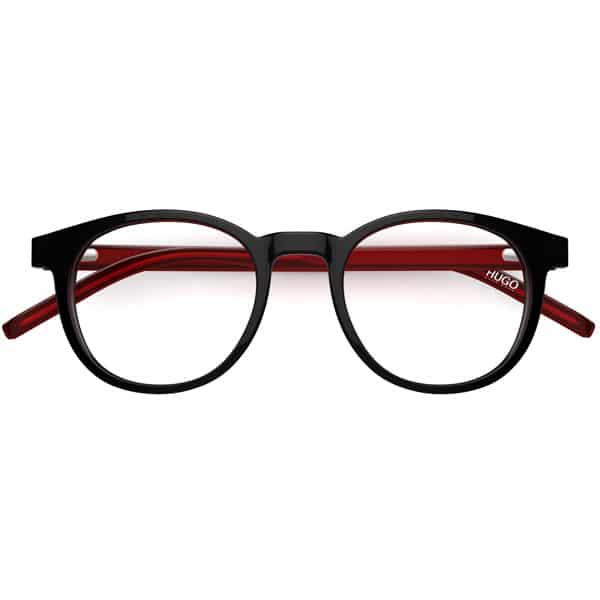 HG 06
These frames are about as classic as it gets, with subtle modern detailing to enhance the
simplicity of their shape. With flashes of corporate '90s styling in their aesthetic, the hidden
lick of lipstick red on the inside is the optical version of wearing fancy undies.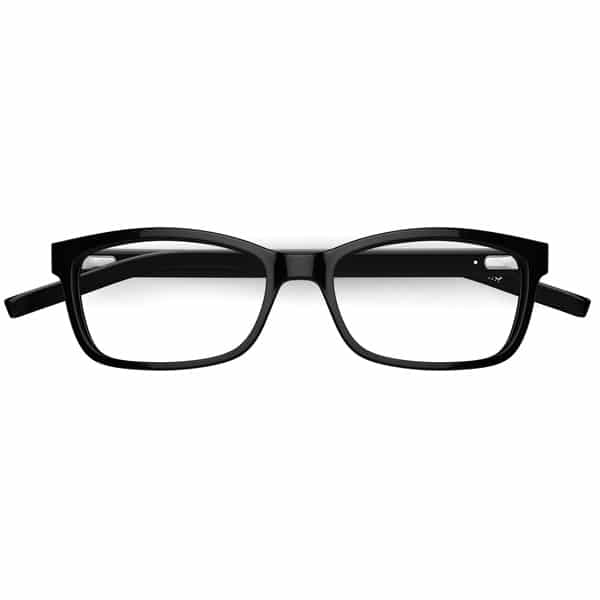 HG 08
Taking universally ubiquitous black rectangular frames, HUGO has softened
the angles and created a unisex frame that would look good with literally anything. Perfect for
professionals who need versatility.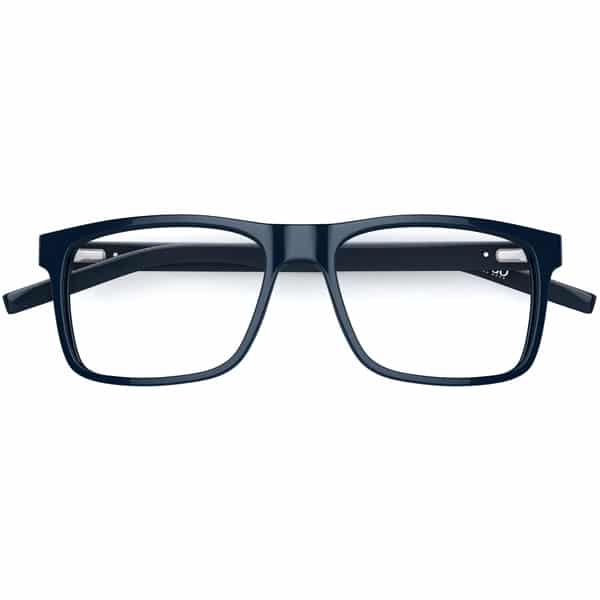 HG 03
These frames are midnight blue exemplified, with a large rectangular profile espousing a bold
and masculine aesthetic which would match any dark suit & tie combination.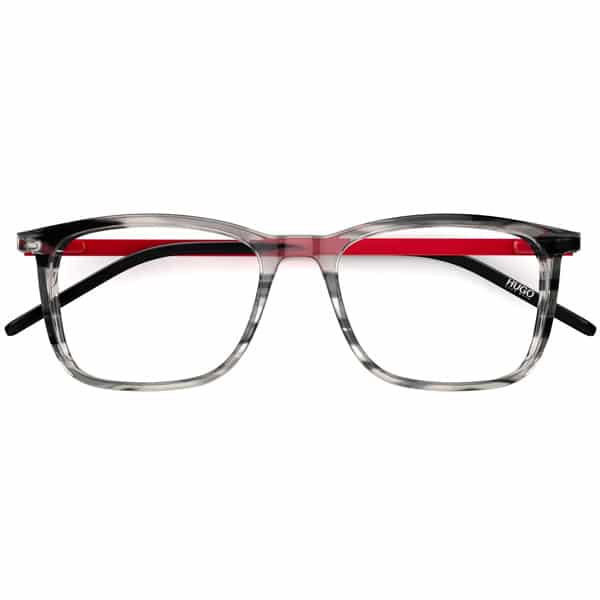 HG 07
Subtle and understated in terms of shape and frame thickness, these frames find their flair in
the use of patterned grey acetate and red inner-detailing to make the design pop, making for a
more outgoing style.