INTERVIEW: NYC Fashion Icon Jeff Staple on the 'Natural Evolution' of Streetwear
When it comes to New York City streetwear, there are few names bigger than Jeff Staple. Since 1997, the Staple Design founder has worked to revolutionise the cultural vernacular, releasing a string of pieces that have helped to shape a new era in streetwear. Part and parcel with that movement is collaboration. Back in 2005, Staple created a special commemorative NYC-inspired sneaker for Nike, the Staple Pigeon Dunk SB, and now the iconic designer is teaming up with Australian leather goods company Bellroy for a unique take on the brand's signature Sling Bag.
You'll also like:
Bellroy's Apex Collection is Premium Carry 10 Years in the Making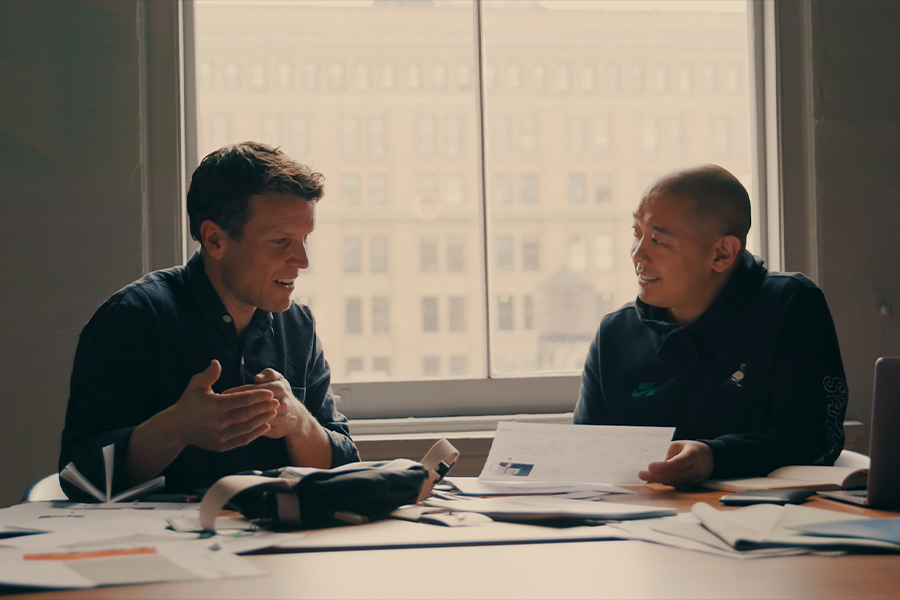 "I've always been a fan of the brand," Staple tells Man of Many. "Their attention to detail on product design is bar none. I also did not realise they are the creators of Carryology which is one of my favourite Instagram accounts to follow!"
The partnership comes by way of the Miller Design Lab, a unique platform that encourages global participation and collaboration from some of the most innovative brands on the planet. With Staple on hand as the project's global curator, the Miller Design Lab has been able to transcend fashion borders, despite the current travel restrictions. "I think the creators we work with are always creating. They're innately inspiring," he says. "What the Miller Design Lab does is connect them together, connect them with me, and then give them a platform to explore more with. I think that in turn energises them to want to do more."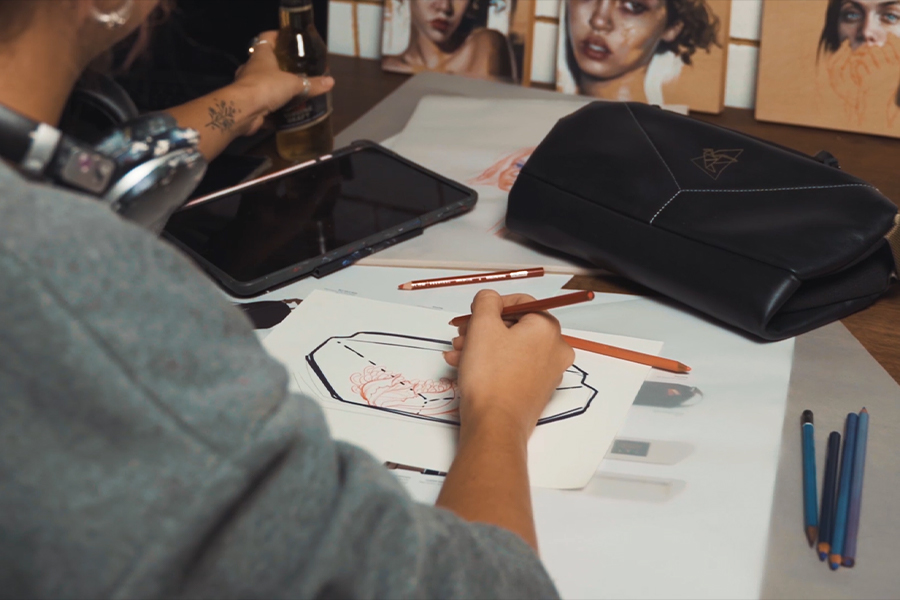 For Aussie brand Bellroy, that meant a complete redesign of its trademark Sling Bag. "Users can expect the same effortless versatility of the original design, but with the personality and detail dialled up to new levels," Andy Fallshaw, Bellroy co-founder and CEO says. "Jeff balances two rarely combined traits – being both really warm and really professional. It meant the design side of this project felt incredibly smooth, while also being great fun."
The result is something truly unique. Staple and Bellory have reimagined the Sling Bag as a fully customisable piece, allowing for freedom of expression and style. The blank canvas can incorporate various design elements to suit the wearer's needs, from extra zippers to paints and host of other after-market inclusions. "Every human tries to balance a desire to fit in, with a desire to stand out. We pushed the materials and functionality as far as we could, while leaving enough of a canvas for that individual expression to be woven (or painted) onto it," Fallshaw says. "When you're trying to create something that will resonate with such vibrant audiences, you have to make room for each individual to put something of themselves into it."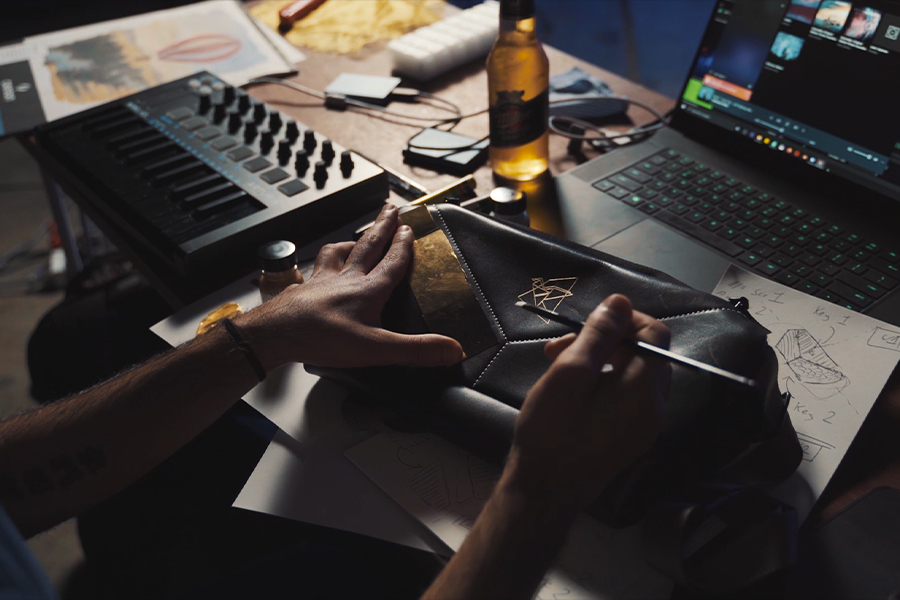 It's precisely that internal conflict that has led to global demand for customisation. Staple says the movement is one that will not only gather steam but define the future of streetwear. "People want something made just for them," the designer says. "It's a natural evolution to where street culture is coming from. From making millions of things…to hundreds of things…to dozens of things…to just one individual customised thing. That's how you can truly express yourself uniquely."
The move towards individuality in streetwear isn't new, Staple explains, but more a throwback to the early 80s, where we saw denim and customisation take hold. Here in 2020, the challenges are different, but the opportunities are broader. "Now we have technology and social media at our disposal. That allows two things to happen. One is Speed: The ability to make things faster—even 3D objects. And Exposure: Back in the 80s, if you get a denim jacket custom made, you can share it with your friends on the block. Now, you can share it with the entire planet."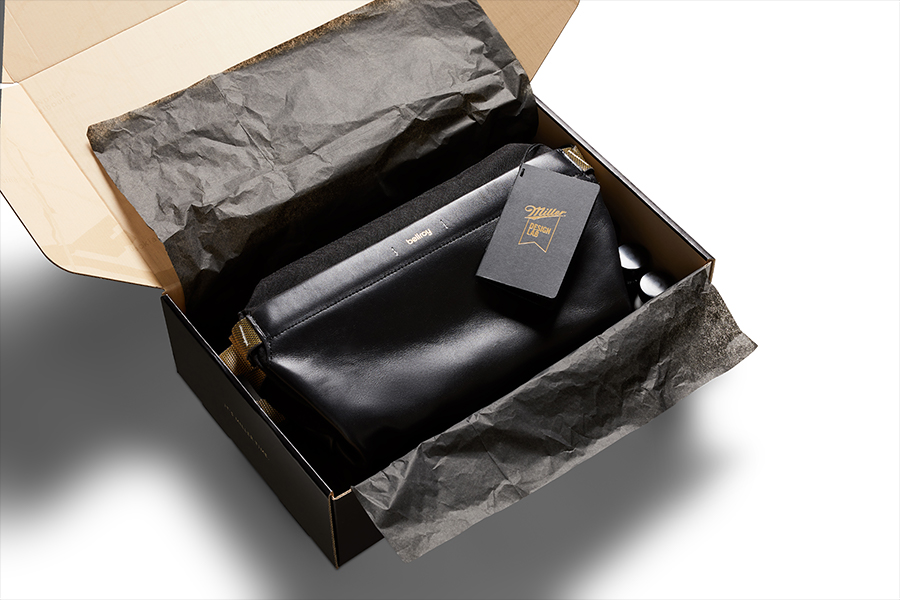 Staple and Bellroy's latest collaboration comes at a pivotal time for the streetwear movement. With isolation restrictions slowly lifting and freedom of expression dominating the headlines at present, the ability to voice support, strength and creativity through fashion is more important than ever. "Right now, it is very easy for creatives to stay at home and become mentally stagnant," Staple says. "It's also easy to get caught on a downward slide. So collaborating, creating, and just keeping the brain busy is very important in these crazy times. Initiatives like Miller Design Lab, and our work with Bellroy, help celebrate this cultural and personal individuality through customisation. It's an exciting partnership to be involved with."
A limited number of Miller Design Lab sling bags are available now. Check out the link below for more information on the new collaboration and design work.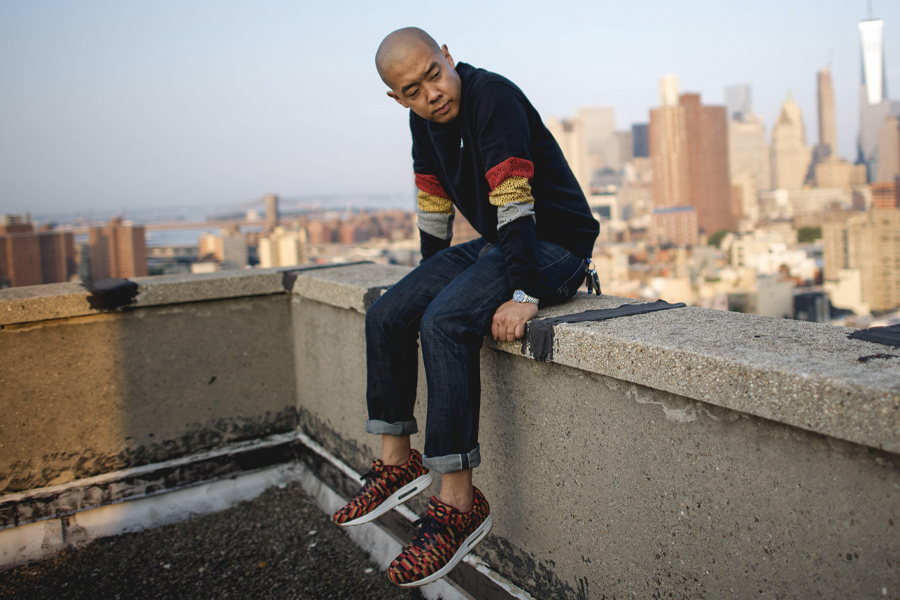 You'll also like:
Bellroy's Apex Collection is Premium Carry 10 Years in the Making