Moncler 1017 ALYX 9SM Merges Craftsmanship and Technology
There is a new high-fashion collaboration for you to get your hands on, just in time for Winter. Moncler and 1017 Alyx 9SM are two of the biggest names in performance outerwear. These fashion labels have made waves by cutting two distinct paths on their way to fashion industry domination. 1017 ALYX 9SM made a name through industry-defining cuts, taped tailoring, laser-cut details, seamless sonic bonding and concise colour palettes that define the brand's statement outerwear.
On the other hand, Moncler has remained an industry staple for its commitment to performing outerwear, with the technical use of innovative materials and fabrics. When you blend two distinct styles and keep brand identities faithful, you're left with a distinctively organic feel to garments that drive a third path in the world of performing outerwear.
You'll also like:
Moncler's 1952 Collection is Actually '70s LA Style Redefined
2020 Christmas Gift Guide – The Stylish Man
Style Guide: How to Dress Like Timothée Chalamet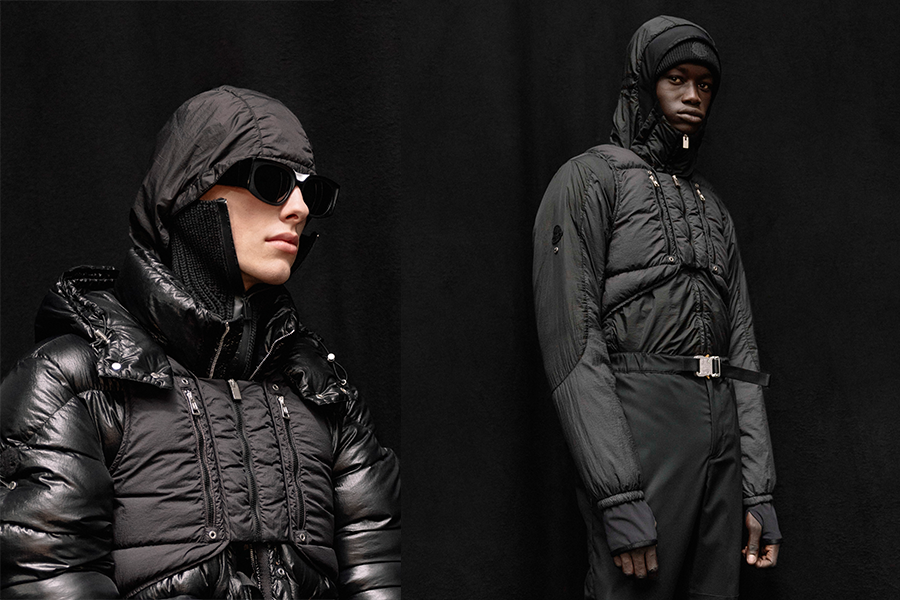 Matthew William of 1017 ALYX 9SM is the mastermind director behind this collection. The Chicago native has worked with top talents from the worlds of art, music, and fashion throughout his decade-long career. With his attention to detail and propensity to research and develop methods of garment construction, he has shaped street culture and performance outwear at the helm of 1017 ALYX 9SM.
For this collaboration, he builds a line-up of padded and non-padded outerwear that plays with matte and shiny materials. This includes parkas, cropped blousons, zip-up trench coats, sleek trousers, and articulated legging's that round out the collections metropolitan aesthetic.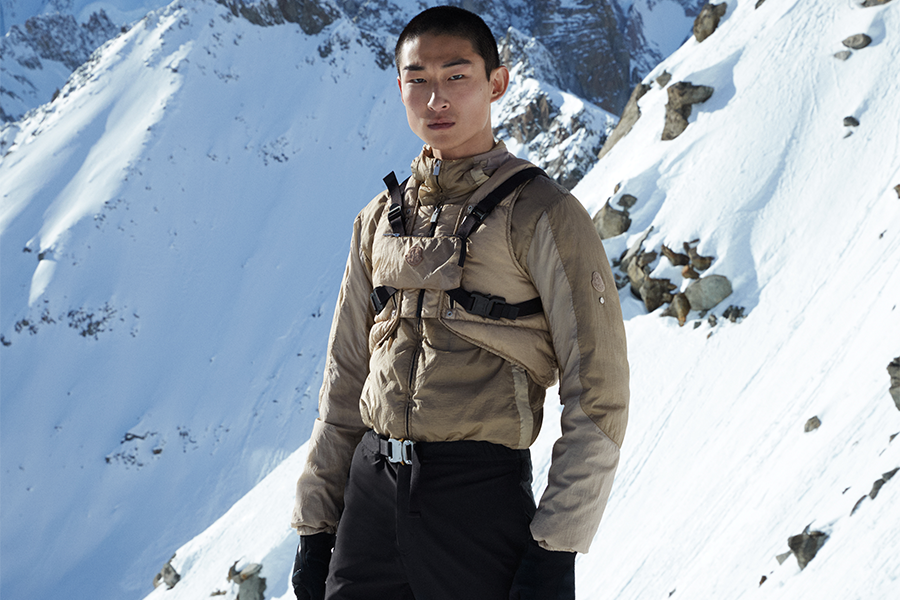 Sustainability is a focal point in Williams' design and lifestyle. The collection utilises organic fabrics that are treated to become technical. Williams' implements cutting edge sustainable materials that are rarely seen in the high-fashion space. The materials include recycled nylon laqué and manipulation techniques, going as far as dust coating garments with Swarovski crystals on the statement puffer jacket.
Tights and tops are made from Econyl, regenerated nylon derived from the ocean and land-based waste. Signature hardware and hi-impact accessories, such as the rubber boots, polish off the state-of-the-art collection. The collection works with a muddy palette of neutrals and blacks, perfect for pairing with your favourite duck boots for winter. The collection is available now in Moncler boutiques, moncler.com and in selective wholesale networks worldwide.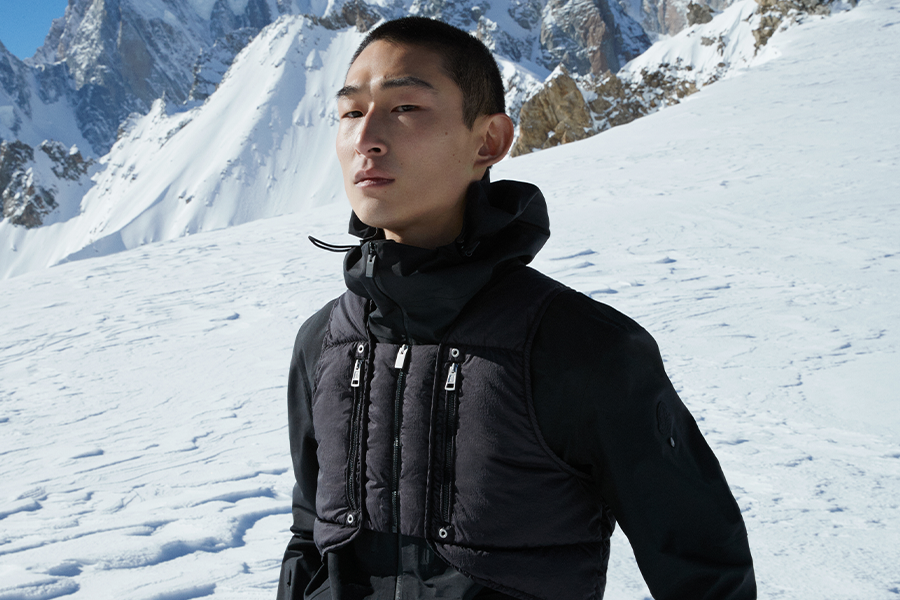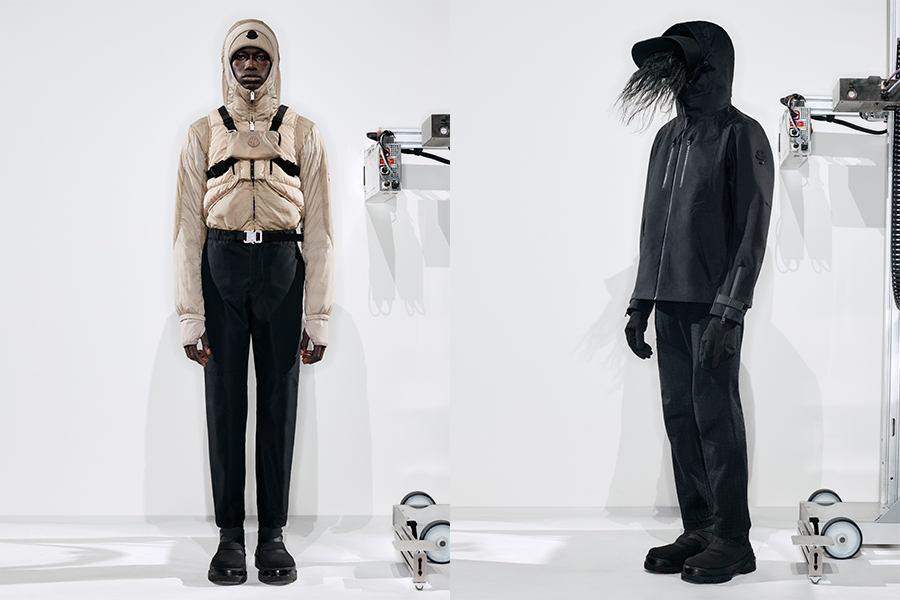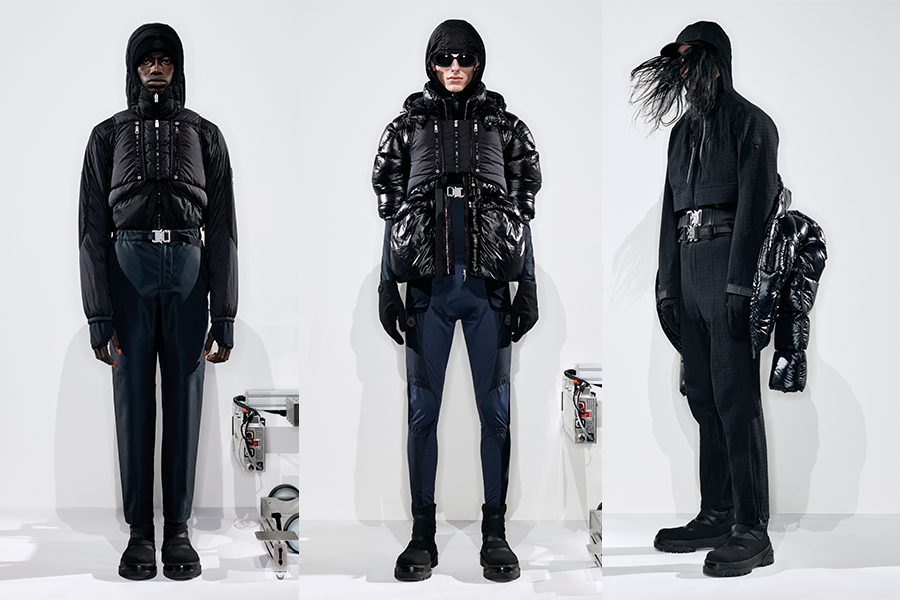 You'll also like:
Moncler's 1952 Collection is Actually '70s LA Style Redefined
2020 Christmas Gift Guide – The Stylish Man
Style Guide: How to Dress Like Timothée Chalamet