MR PORTER Introduces Japanese Menswear Collections
Leading online destination for fashion MR PORTER announced a series of exclusive collections from some of Japan's most influential voices in menswear.
Launching May 6, The Japan Edit features 15 brands with 122 pieces of clothing, shoes and accessories from Ambush, Auralee, Beams Plus, Blackmeans, Blue Blue Japan, Flagstuff, Hender Scheme, Human Made, Kapital, Mizuno, Needles, Neighborhood, Remi Relief, TakahiroMiyashita TheSoloist. and Wacko Maria x Fragment Design.
Each brand has created a unique collection of contemporary and luxury casualwear for MR PORTER, interpreting Japanese style and culture in unique ways. The Japan Edit campaign draws inspiration from four distinct Japanese tableaus – vibrant Tokyo nightlife, classic Tokyo architecture, traditional Japanese watering holes and the modern tea room.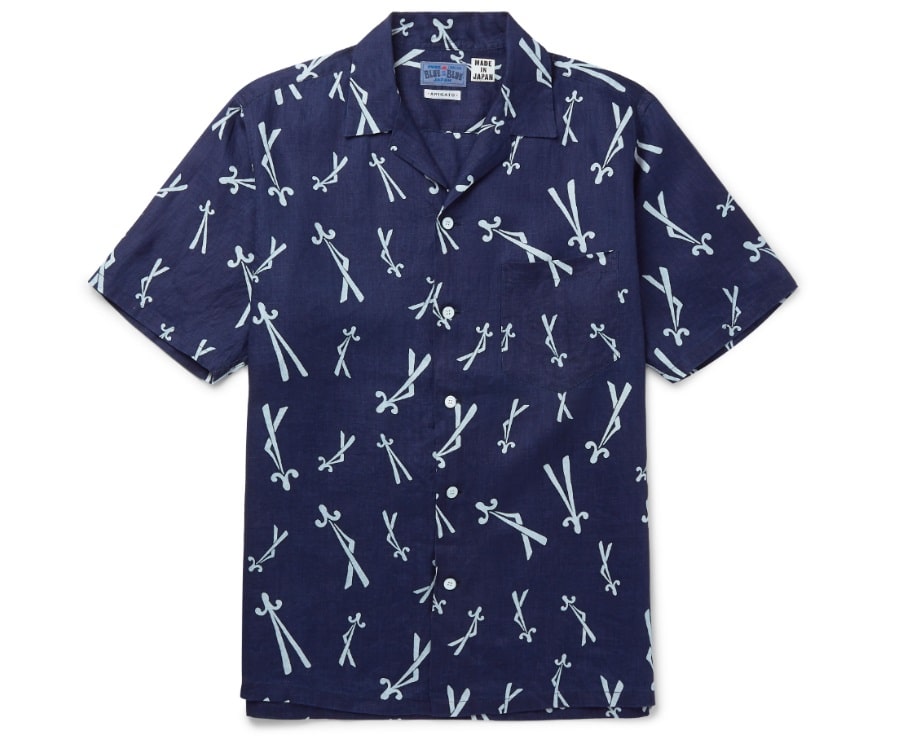 When explaining MR PORTER's decision to stock Japanese fashion, brand Buyer Daniel Todd said: "It's a country we travel to seasonally and one that we are consistently inspired and refreshed by when exploring new voices and fresh approaches to menswear."
"Bringing together this calibre of designers under one capsule represents a remarkable opportunity to spotlight such talent to our global customer."
Below is a list of what MR PORTER describes as the standout pieces from each of the brands.
• Ambush's signature multi-string logo hoodie
• Auralee's one-button belted trench coat
• Beams Plus x Kaptain Sunshine seersucker Harrington jacket
• Blackmeans' studded leather biker jacket
• Blue Blue Japan's indigo lily patterned short-sleeve shirt
• Flagstuff's lantern print camp-collar shirt
• Hender Scheme's black leather card case with contrast white stitch
• Human Made's Ramen noodle printed T-shirt
• Kapital's patchwork bandana trucker jacket
• Mizuno's wave creation running sneakers
• Needles' pink sweatpants with glitter side stripe
• Neighborhood's skull-embroidered distressed denim jacket
• Remi Relief's paper-cotton utility shirt
• TakahiroMiyashita TheSoloist.'s vintage American Flag patchwork bomber jacket
• Wacko Maria x Fragment Design's zebra-print camp-collar shirt
You can find lookbook images of select items below.