Shinola Tech Portfolio Carries Like a Gentleman
The Shinola Tech Portfolio is a gentleman's carrying case. The case is large enough to hold a tablet or 13 inch laptop and has four pockets for tech devices, a passport, or a cell phone as well as four interior pockets for pens, pencils, a stylus and cards. Made from navigator leather, an American leather with an oil pull up that slowly distresses with use, the portfolio looks smart whether you're dressed in suit and tie or t-shirt and jeans.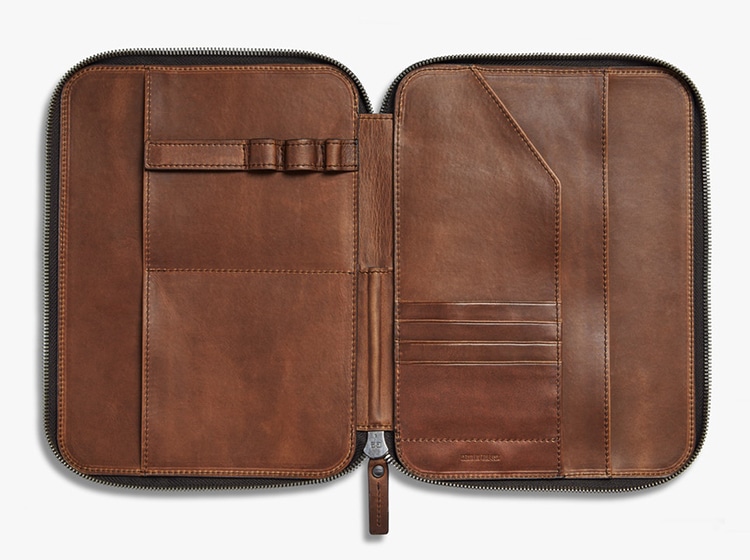 You don't carry a purse to hold onto all the things you need, and you may not be ready for the fashion-forward "murse" (or manbag) just yet, but that doesn't mean you can't have a classy, distinguished way to carry around everything you need in the course of a day. The Shinola Tech Portfolio is up to the job, and it will do it without making you look nerdy. You'll look and feel impressive—just like a true gentleman should.