Speedo Launches Tokyo 2020 Olympics Smart Swimwear
Speedo has launched its smartest ever Fastskin range to give Aussies an advantage in the pool at the 2020 Tokyo Olympic Games. Although you don't need to be a world-class athlete to benefit from the swimwear, as Speedo's new Fastskins are available for everyone.
The two styles – Fastskin LZR Pure Intent and Fastskin LZR Pure Valor combine innovative new technologies and new fabrics to make the perfect suit for every type of competitive swimmer. The LZR Pure Intent is the first swimsuit to use a smart fusion of three fabrics, allowing for additional compression in targeted areas to streamline, increase power and reduce drag.
Almost 20 years of pioneering performance is invested in Speedo's new Fastskins. Developed in Speedo's global R&D facility, the Aqualab team covered 563,000 kilometres (350,000 miles) throughout a three-year testing and development program.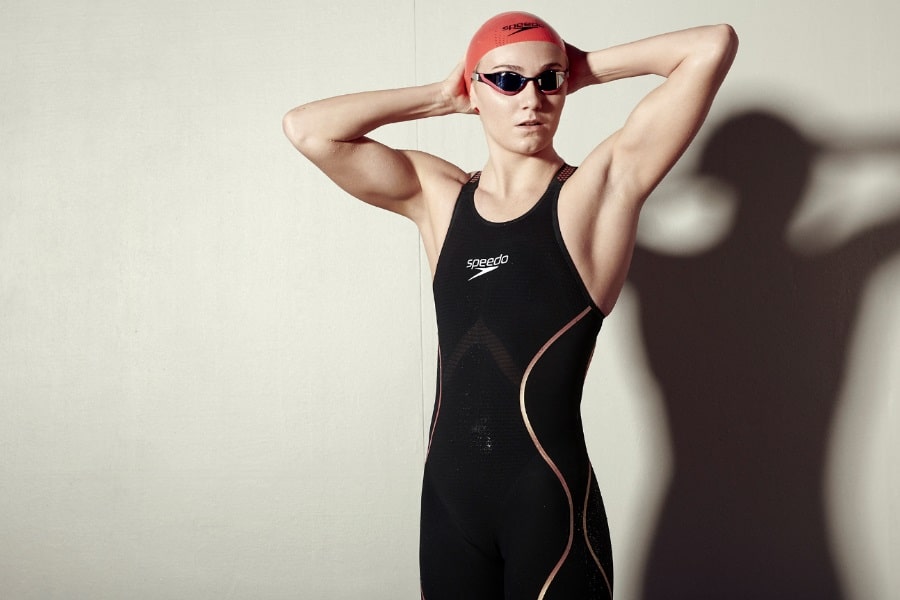 To absolutely nail the swimsuit design, Speedo also consulted with 330 swimmers, including Emma McKeon (AUS), Caeleb Dressel (USA), Ryan Murphy (USA), and Siobhan-Marie O'Connor (GBR), as well as club swimmers, masters swimmers and ten world-leading coaches.
Both swimsuits are available in black and psycho red colourways after research revealed some athletes prefer bright colours to feel empowered and energised, while others prefer the power and strength-like focus of black.
Speedo's Fastskin LZR Pure Intent and Fastskin LZR Pure Valor are available now for both professional and aspiring swimmers.