Supreme SS21 Collection Slaps the Logo on Everything, Including a Jetski
You're not seeing things, streetwear and hype machine Supreme is at it again. The SS21 season's accessories collection makes a statement with a range of accessories bearing the brand's trademark box logo, including a Sea-Doo Jetski. Improving upon last seasons collection was going to be no easy task, but the brand has strategically incorporated a number of unexpected collaborations to catch fans eyes. Leading the pack is a Sea-Doo Jetski, followed by a SMEG Fridge, AKAI MPC Live II, and Vitra Panton chair. Perfect for the hypebeast that needs all possible appliances to bear the trademark logo. Check out our favourite Supreme SS21 accessories down below.
You'll also like:
Supreme Has Been Acquired By The North Face Owner For $2.9 Billion
Supreme's Mortal Kombat Arcade Cabinet is Ready For a Fight
Supreme x AF1 Nike Low Will Restock Throughout the Year
Supreme SS21 Accessories Collection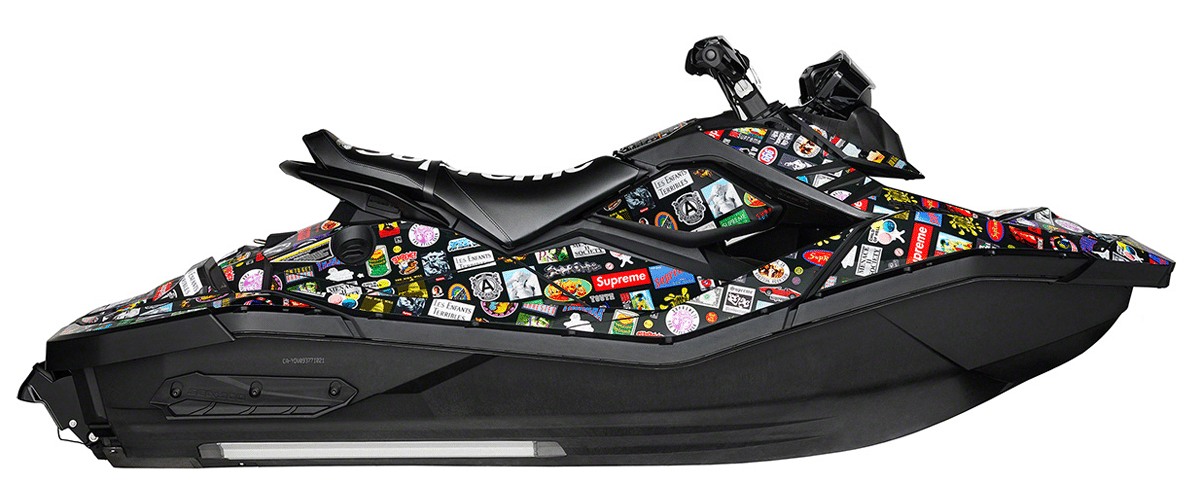 Sea-Doo Spark TRIXX
Leading the pack is a collaboration with Canadian brand Sea-Doo where the brands have taken the maximalist approach by adorning the Spark TRIXX model with 100's of Supreme's logo stickers. The seat features traditional branding that can also be found on the handlebars and the wind deflector. A Rotax 90hp moto powers the Ski, featuring intelligent throttle response and an integrated brake and reverse system.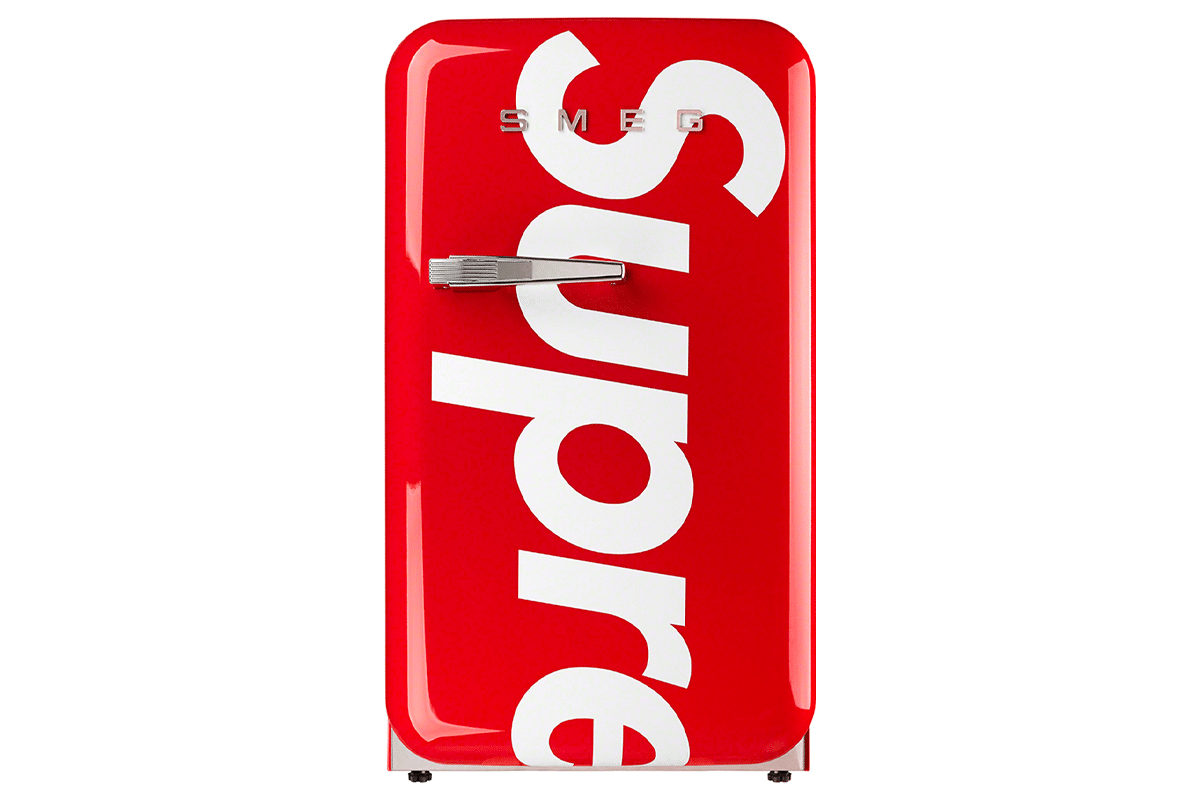 SMEG Mini Refridgerator
This plastic mini-fridge from SMEG is a quality appliance, perfect for the hypebeast that needs a Supreme fridge to store all their Travis Scott seltzers in. A stainless steel handle and interior LED light is included for convenience.
Size: 19.69″x 15.88″ x 29.13″"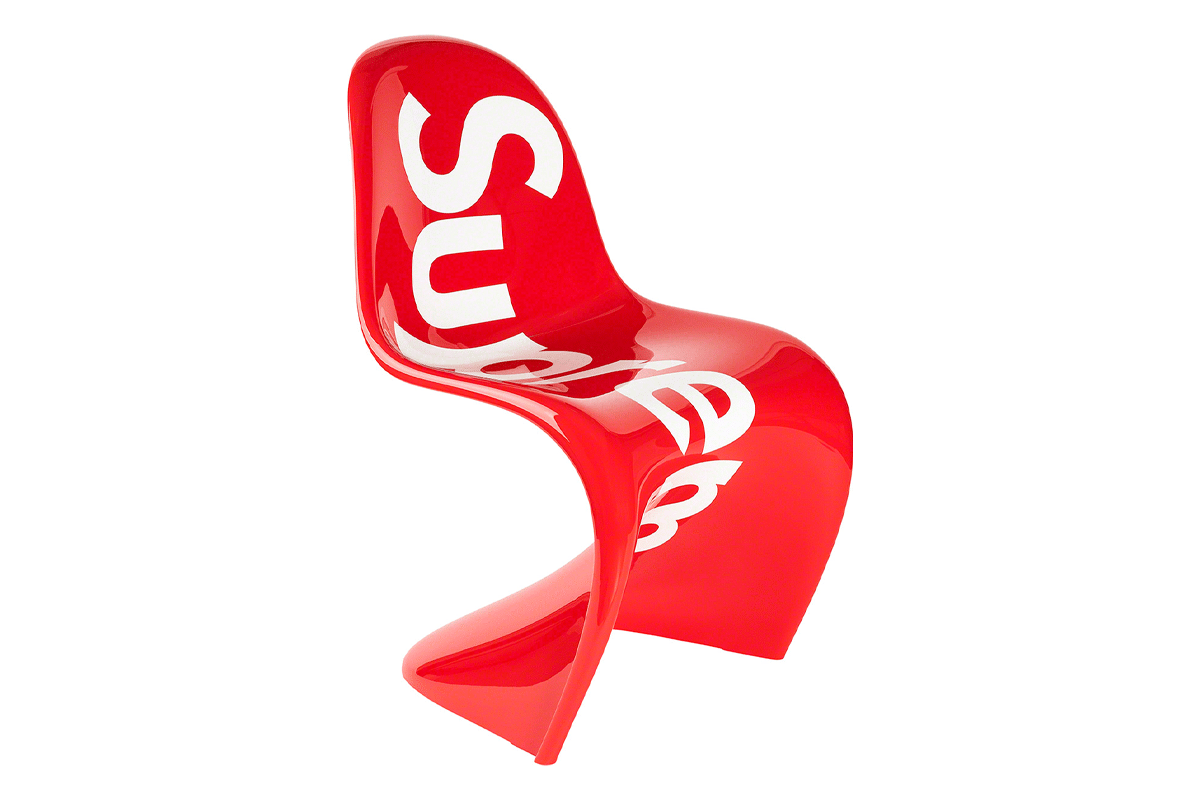 Vitra Panton Chair
Now, this is a Supreme accessory we can get behind. Vitra chairs are well known for their contemporary design and vintage allure. Here we have a maximalist piece with hand-applied glossy lacquer finish and signature logo. Fun fact, the original design was perceived in 1959 by Verner Panton, one of Denmark's most influential 20th-century furniture and interior designers.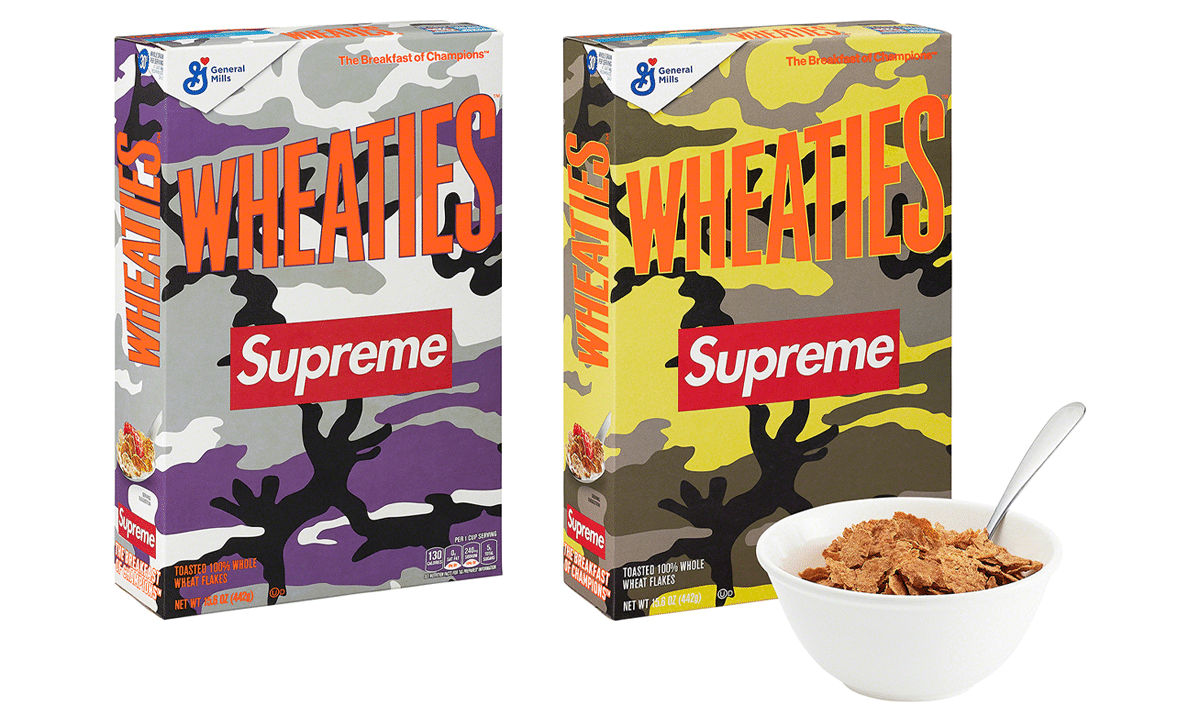 Wheaties Cereal Box
Following in the footsteps of Michael Jordan and Travis Scott, Supreme obviously needs its own Wheaties box. But please do us one favour, don't eat this cereal out of your Supreme Air Force 1's, please.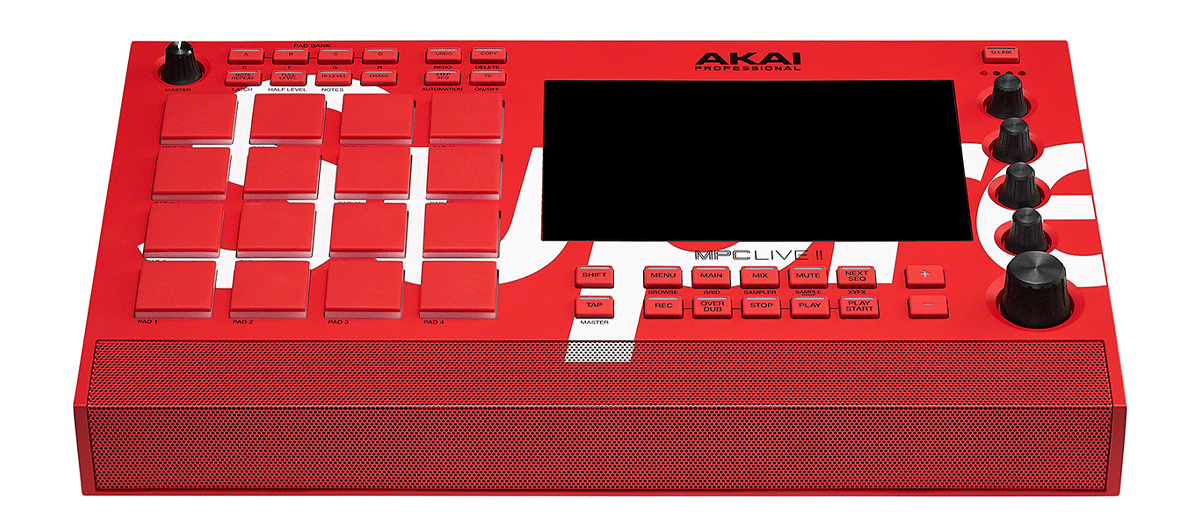 Akai MPC Live II
This is a standalone MPC, sampler,  drum machine, and MIDI controller. What we love about this piece is that you can actually use this accessory. Although, we doubt anyone actually will. This model features built-in speaker, 16 velocity-sensitive RGB drum pads, multi-touch display and trademark Supreme colours and logo.
Montana Cans Mini Can Set
You can get your inner Stash on with these 1.4 oz spray cans from Supreme. Sold as a set of six.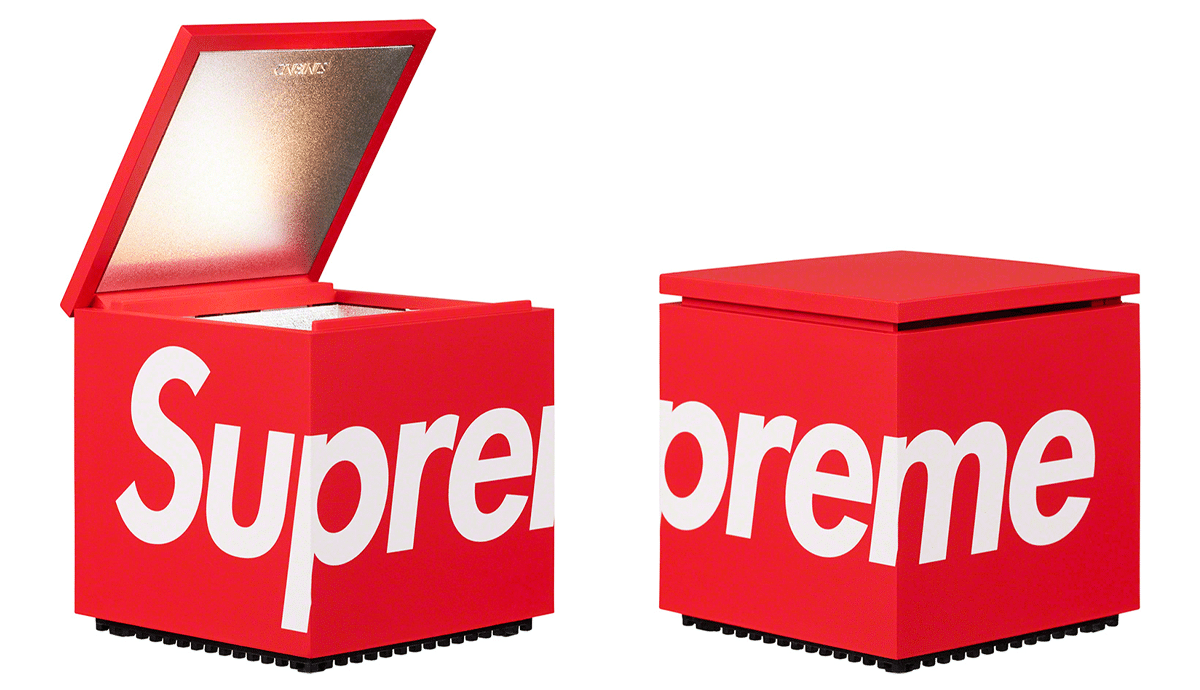 Cini & Nils Cuboluce Table Lamp
This mini table lamp from Cini and Nils is made from Technopolymer and boasts about 260lumens of light.
Size: 3.9″x 3.9″x 4.3″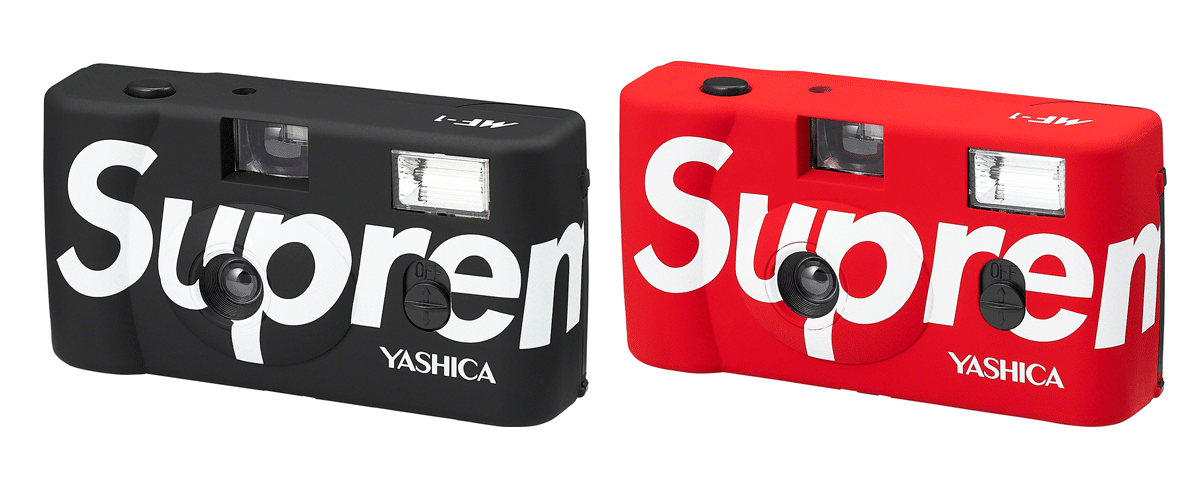 Yashica MF-1 Camera
There's definitely something cool about the old school feel a re-useable film camera portrays. In reality, your mobile phone takes far better pictures, but it's not Supreme now is it. This camera features 35mm film and a fixed 31mm lens with built-in flash.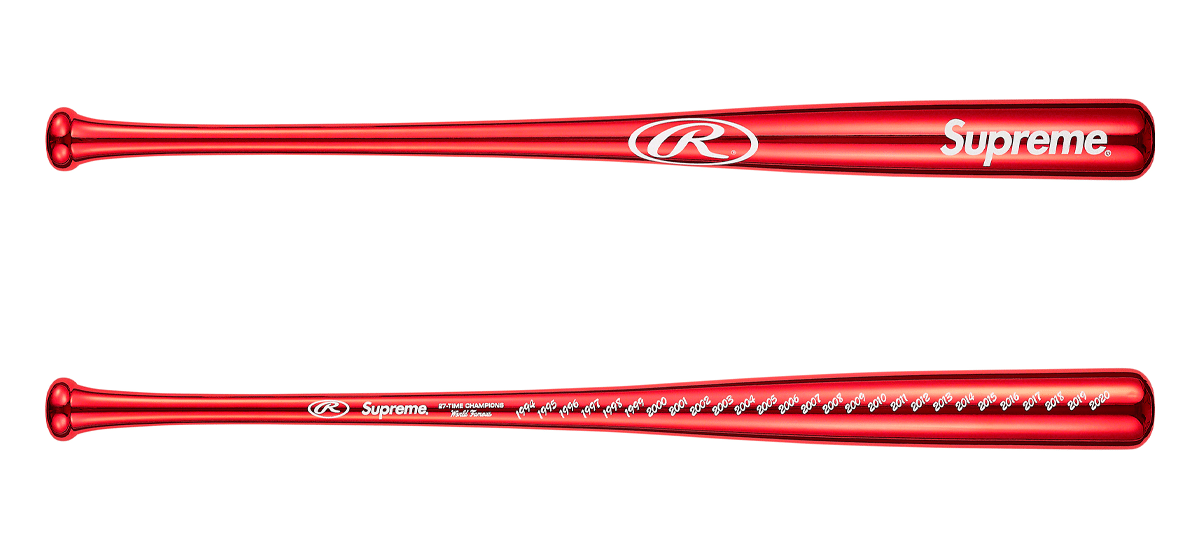 Rawlings Chrome Maple Wood Baseball Bat
What's more disrespectful than knocking an intruder over the head with a Supreme baseball bat? This 34″ long Rawlings Bat is made of maple and features custom laser engraving with filled logos. Knock some sense and history into that intruder, since 94′ b!tch!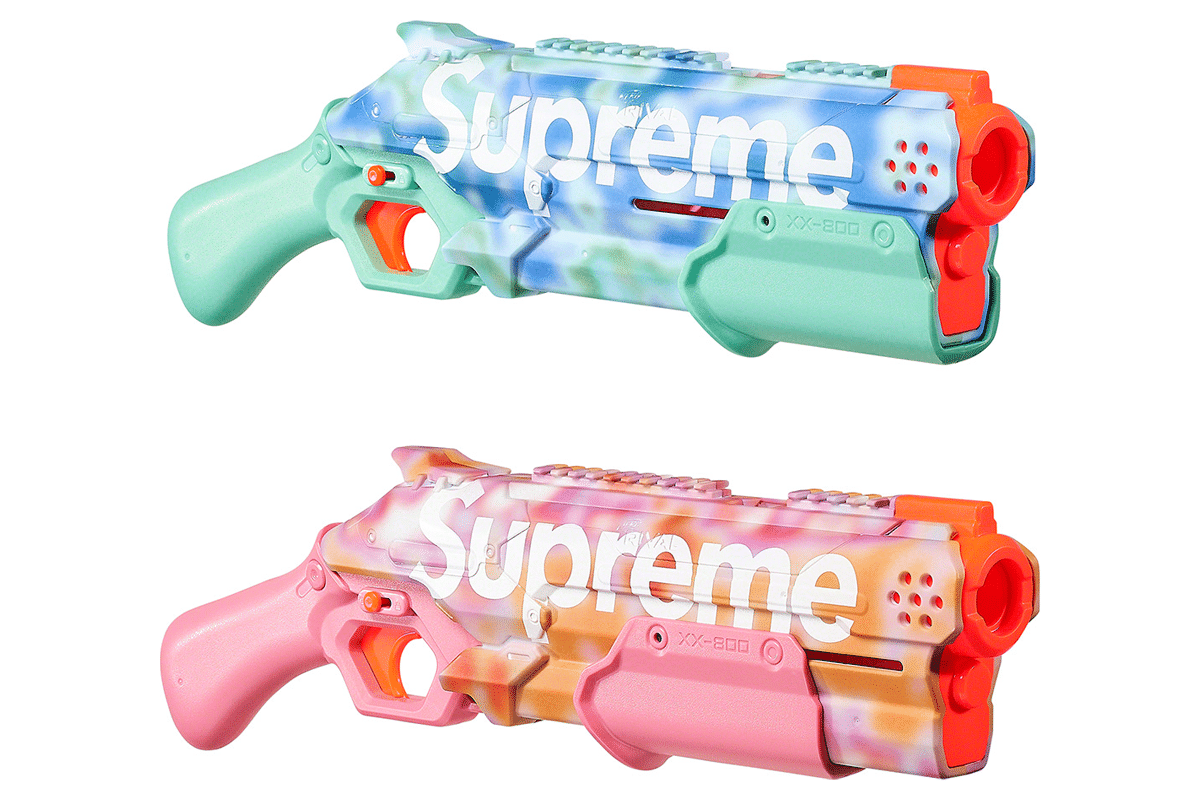 Nerf Rival Takedown Blaster
This pump-action bad boy might be the closest thing we ever get to the real thing. Big 'preme branding along the side of the Nerf Blaster lets everyone know you're packing some serious heat. With eight rounds to play with and 90ft/ second speed shells, don't go outside brandishing this slugger unless you're looking for a battle.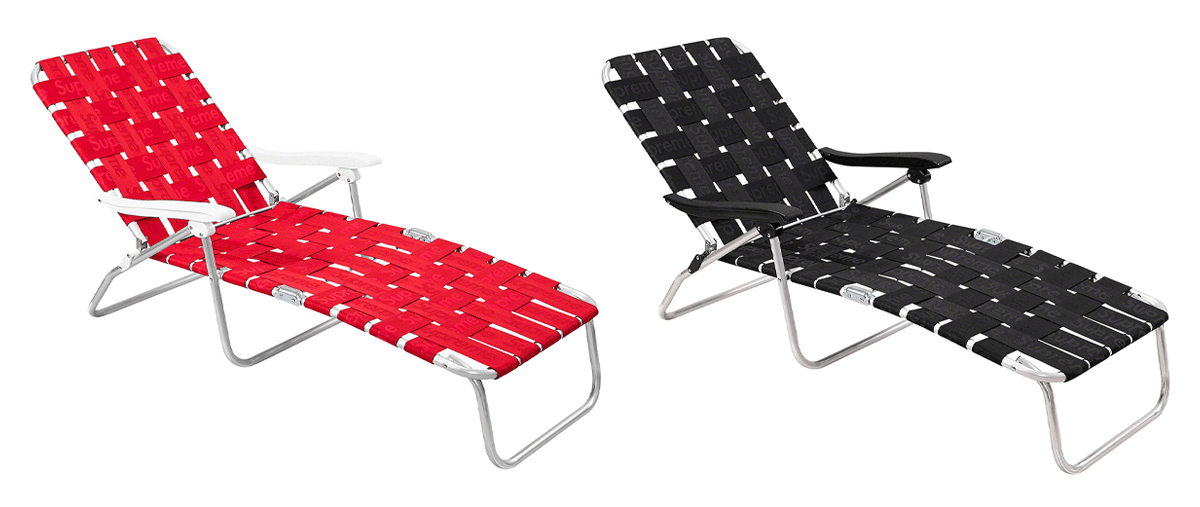 Woven Chaise Lounge
Camp out at the Supreme line in style with this woven chaise lounge chair. Definitely one of the more useless accessories, that is unless you want to show up the fam at the cookout.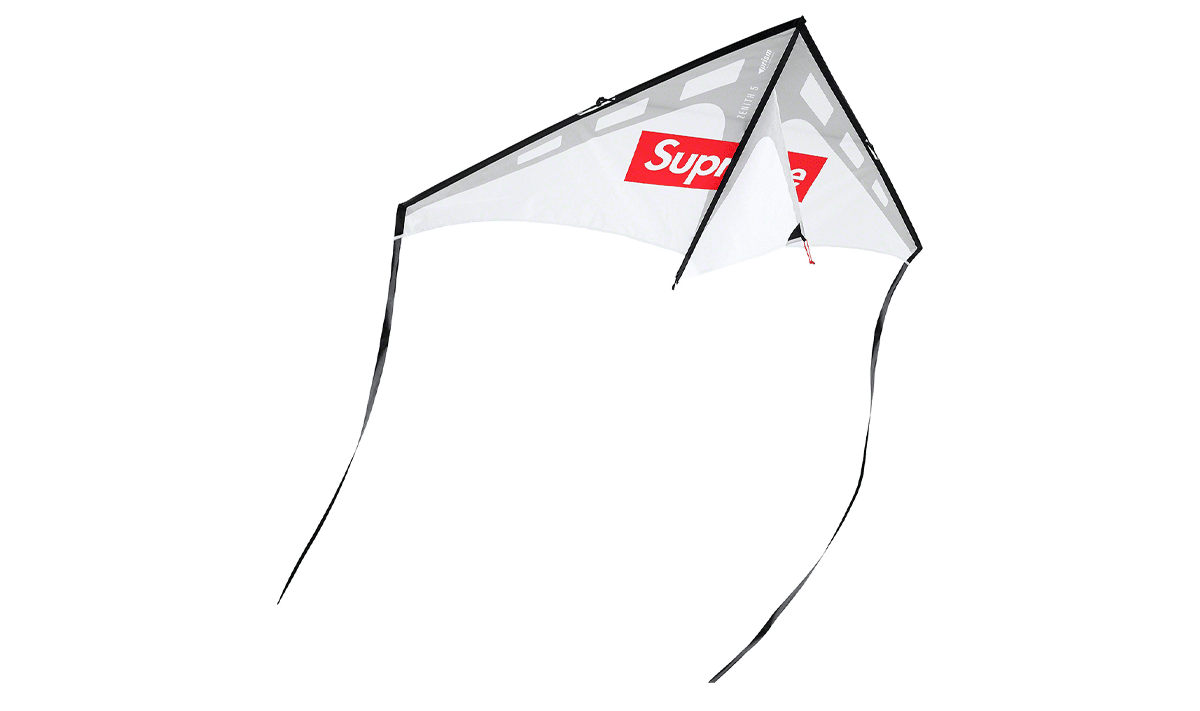 Prism Zenith 5 Kite
Louis Vuitton made one, so why not Supreme? This is a message to all hypebeast fathers, get off the sneaker release calendar and take your kids to the park and show them a thing or to about aeronautics. Just don't wear your good shoes.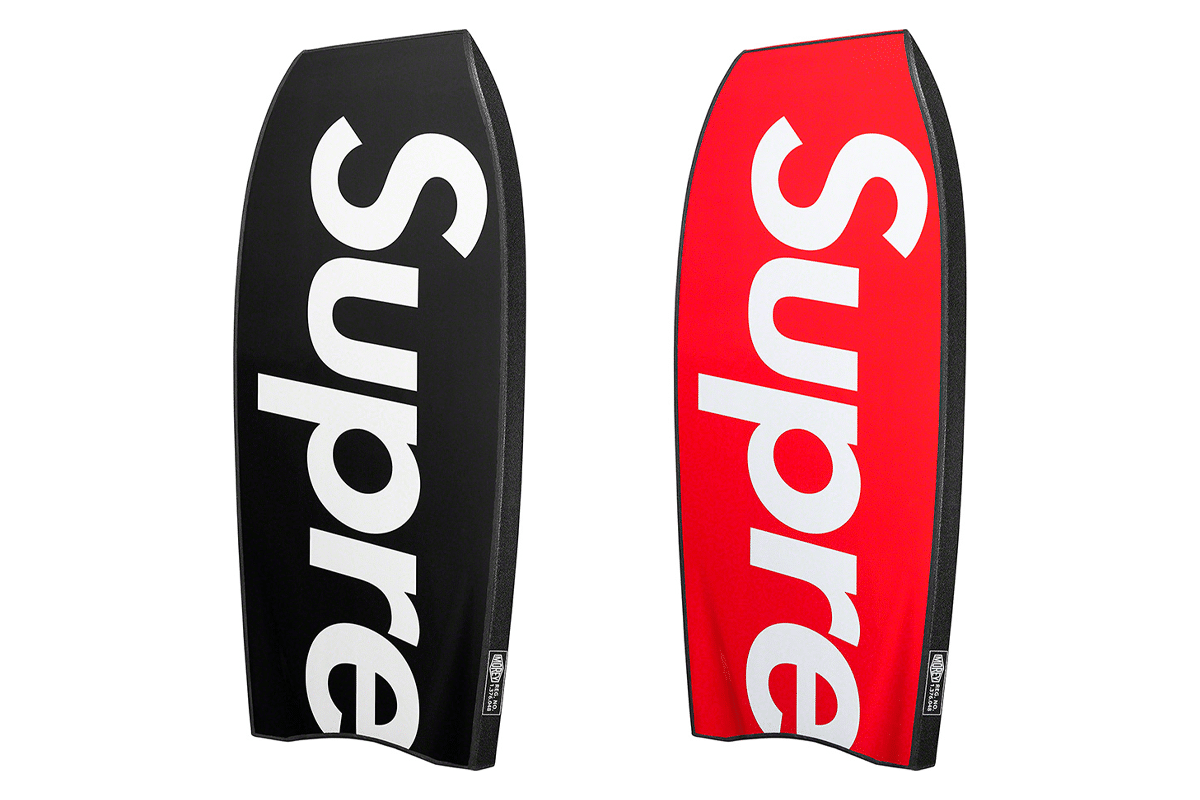 Morey Mach 7 Bodyboard
Made of high-density polyethylene, and featuring a slick bottom and crescent tail. Action Bronson certainly approves this message.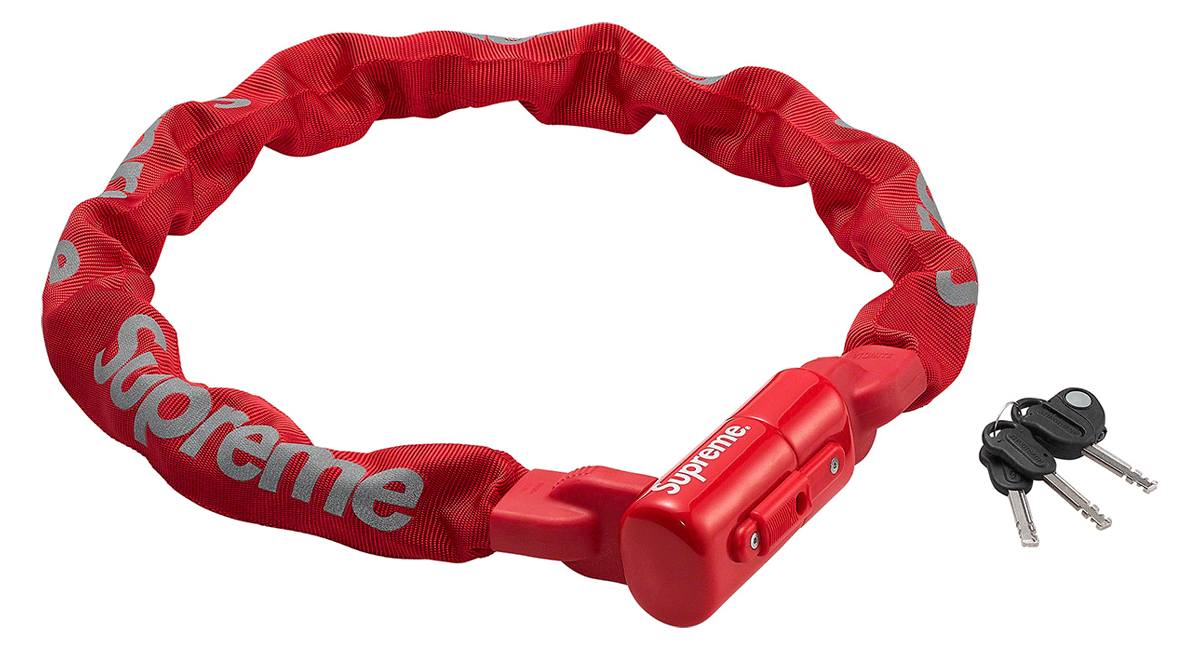 Kryptonite Integrated Chain Lock
You can make sure your priorities are safe with this chain lock from Supreme. This lock comes with added protection, not only is it pick and drill resistant, but the Supreme logo is a natural deterrent against anyone or anything with good taste. If you're feeling really baller, chuck it around your neck and wear it as a sweet chain. You'll look so sick! Honestly.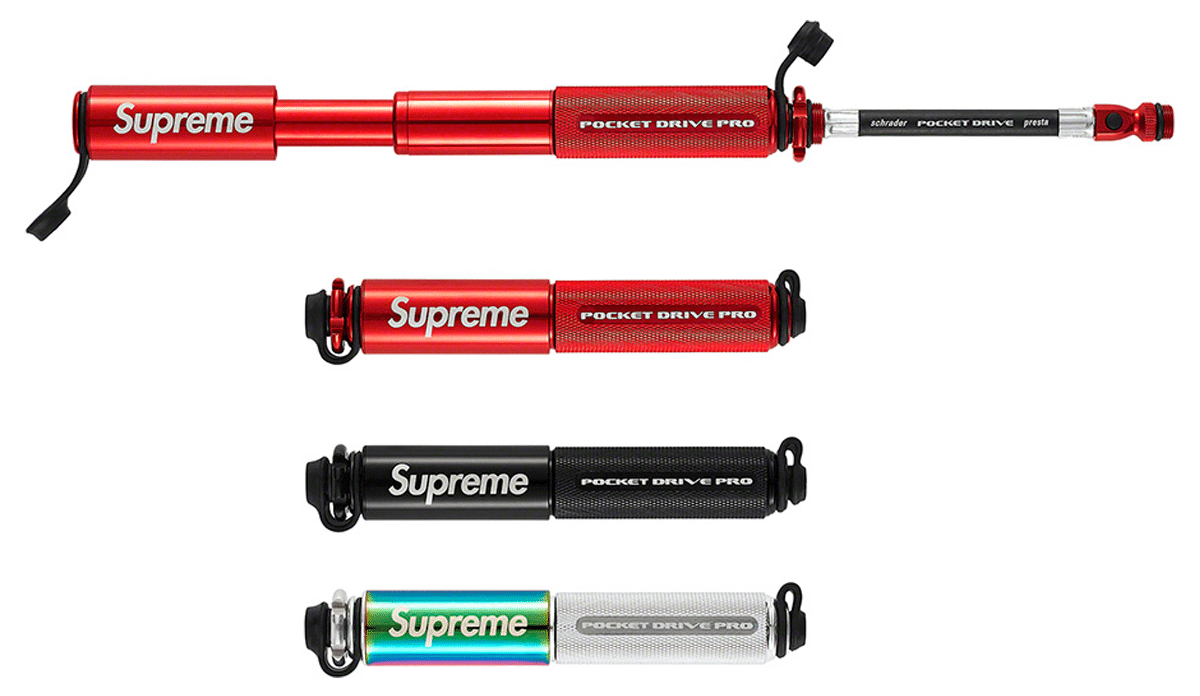 Lezyne Pocket Drive Pro Bike Pump
This lightweight aluminium batten also works as a bike pump. It has a slip-resistant barrel and it's only 5.5inches long so you can hide it literally anywhere.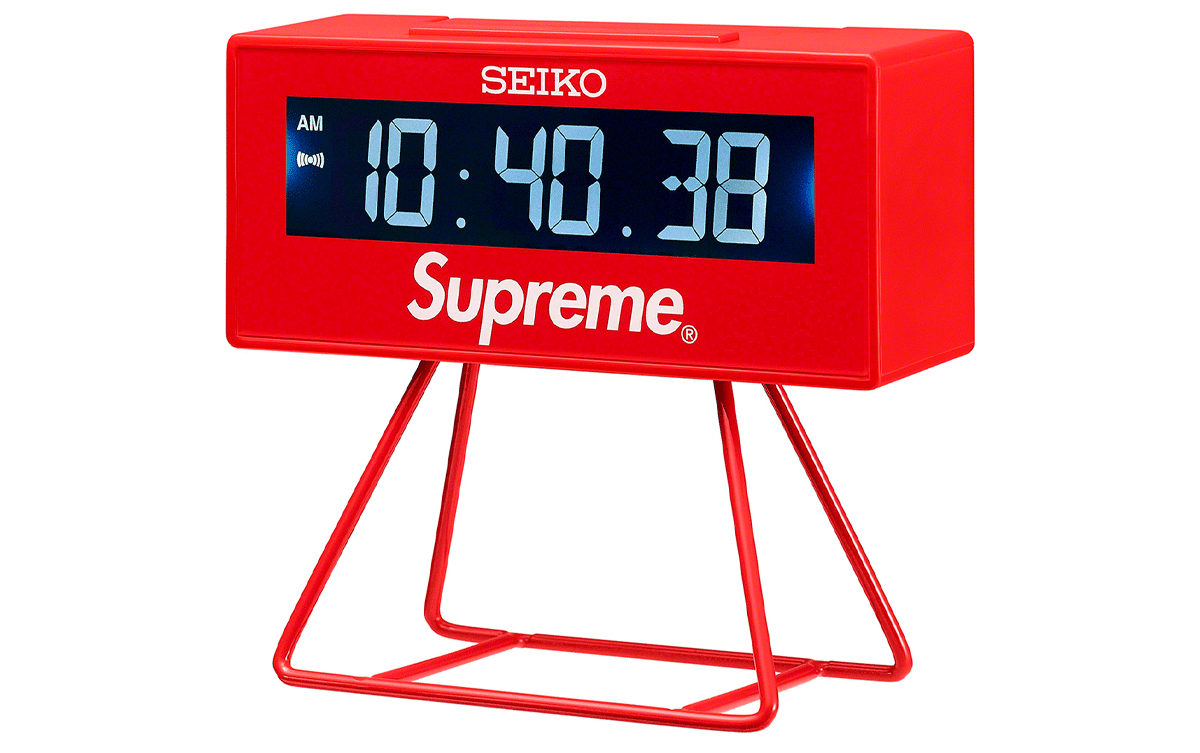 Seiko Marathon Clock
One of our personal favourites from the collection, this Seiko clock is useful, well made, and peak Supreme. The plastic clock is printed with a trademark Supreme logo, LCD display and detachable stand. Soon to be seen across the offices of all your favourite hype publishers, including ours!
Size: 1.77″ x 0.24″ x 4.09″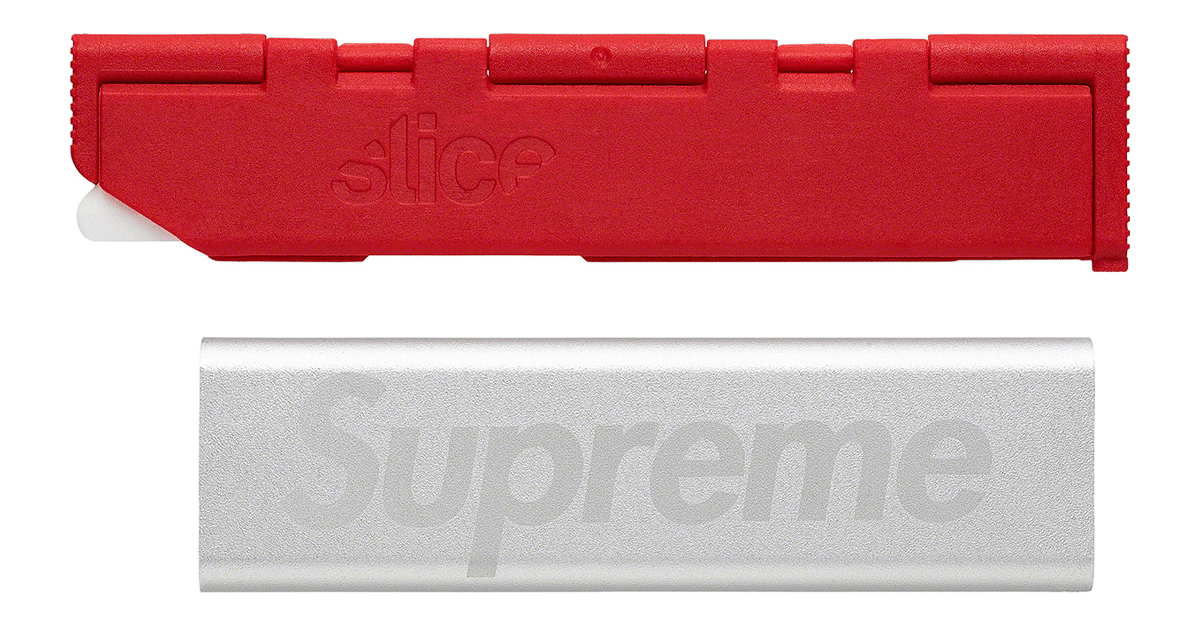 Manual Carton Cutter
Cut your packages open in style with this nylon handle and acetone-resistant metal sheath.
Size: 3.6″
You'll also like:
Supreme Has Been Acquired By The North Face Owner For $2.9 Billion
Supreme's Mortal Kombat Arcade Cabinet is Ready For a Fight
Supreme x AF1 Nike Low Will Restock Throughout the Year