The Jeff Banks JB SUN RX 07 Sunglasses are Sleek and Sporty
Featuring a wraparound black acetate, chequered pattern, and rubber skull temple grips, the Jeff Banks JB SUN RX 07 Sunglasses, available exclusively at Specsavers, emanate sporty style. Each pair comes with standard single vision lenses, scratch-resistant treatment, case, and cloth. The frames are also compatible with a variety of additional lens styles, including ultraclear, superclean, polarising, reactions, ultradrive tint, and more.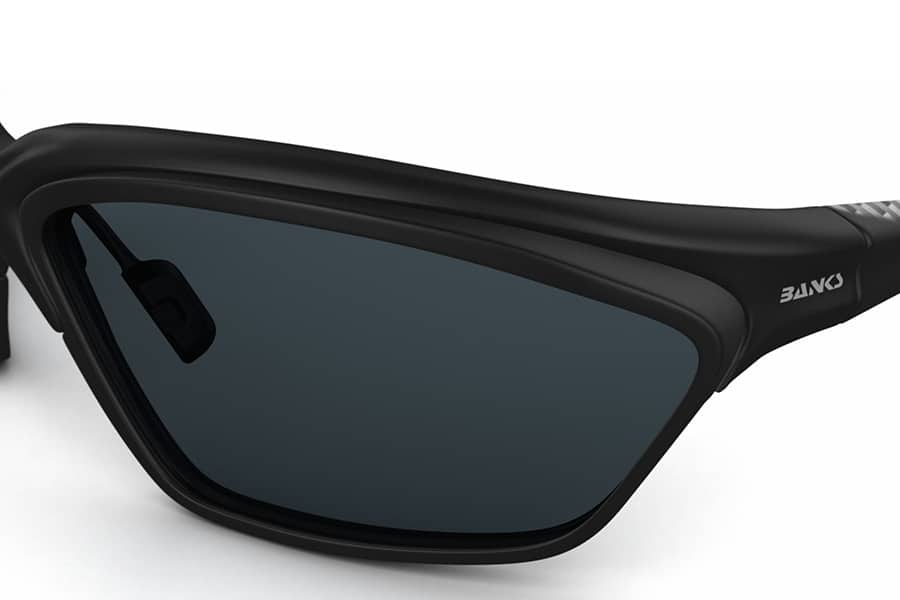 For decades, Welsh designer Jeff Banks has delivered distinct fashion for the modern male, and the JB SUN RX 07 Sunglasses certainly abide by his legacy. With a passion for cycling and the outdoors, Banks' has created these frames for those who enjoy an active lifestyle. Awash with choice details and a sporty aesthetic, they represent a sleek and sophisticated take on athletic design. Whether you're cruising through the outback or hitting the slopes, these shades will have you doing so in maximum style. They're also supremely high performing and easy to clean. Plus, no one argues with black.