Are Titan Socks the Toughest in the World?
Are Titan Socks the toughest socks in the world? I have no idea. I have not compared any socks or put them through rigorous testing. Nor do I claim to be an expert in textiles. However, I have watched a GIF of a muscle-bound tattooed guy try to rip Titan Socks apart, and he couldn't do it.
William Painter is the brand behind what is possibly the best no-show sock ever. Titan Socks offer the perfect fit, are antimicrobial, and made with thread 15X stronger than steel. It's the same thread used in military body armour, cargo nets and military-grade tents. It's so strong that you could lift a 20lb(9kg) dumbbell with a single strand of the material.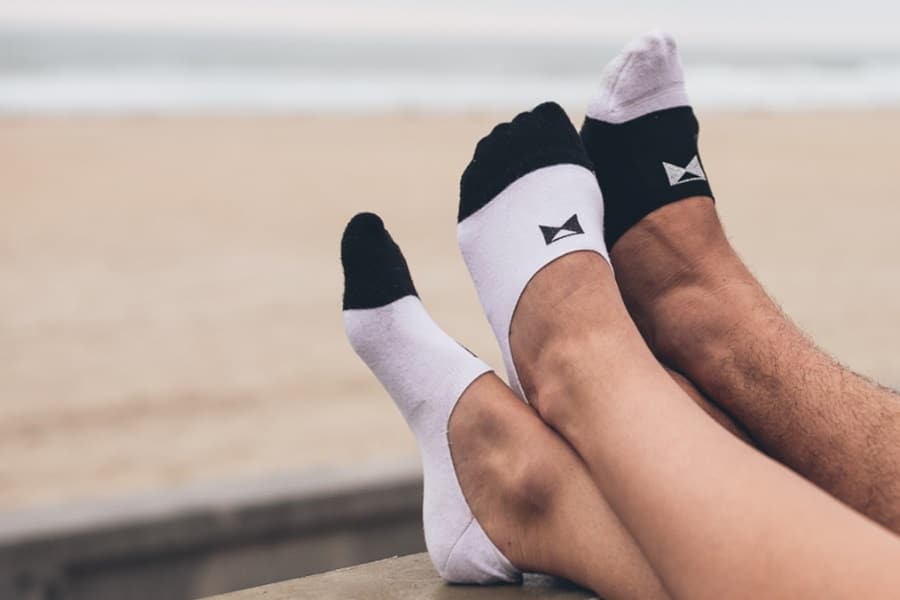 Apart from its strength, Titan Socks are deceptively light and soft. The Silicone Heel Webbing is designed to cradle your foot and keep your sock firmly anchored to your heel. There are no slipping socks here. The Silver Ionized Antimicrobial Thread even blocks 99.95% of odours so feel free to walk around with your shoes off. Backed by a lifetime guarantee, you will never have to worry about your feet during your adventures.
William Painter is funding the Titan Sock through Kickstarter where you can lock-in a 3-pack of socks for the early bird price of $33. That's $15 off the retail price. Titan Socks are expected to ship April 2019.