Tom Ford Just Sold His Fashion Empire for $4.15 Billion
After months of speculation, the rumour mill has been proven correct, with fashion mogul Tom Ford officially confirming he has sold his namesake company to Estée Lauder Companies for a whopping USD$2.8 billion (AUD$4.15 billion). The move will see Ermenegildo Zegna Group and Marcolin S.p.A. enter long-term license agreements for TOM FORD fashion and TOM FORD eyewear, respectively. After dominating the fashion industry since taking over the reins of Gucci way back in 1990, Ford, now 61, is set to join the billionaire club.
RELATED: Crypto Billionaire Sam Bankman-Fried Has Nearly Lost His Entire Fortune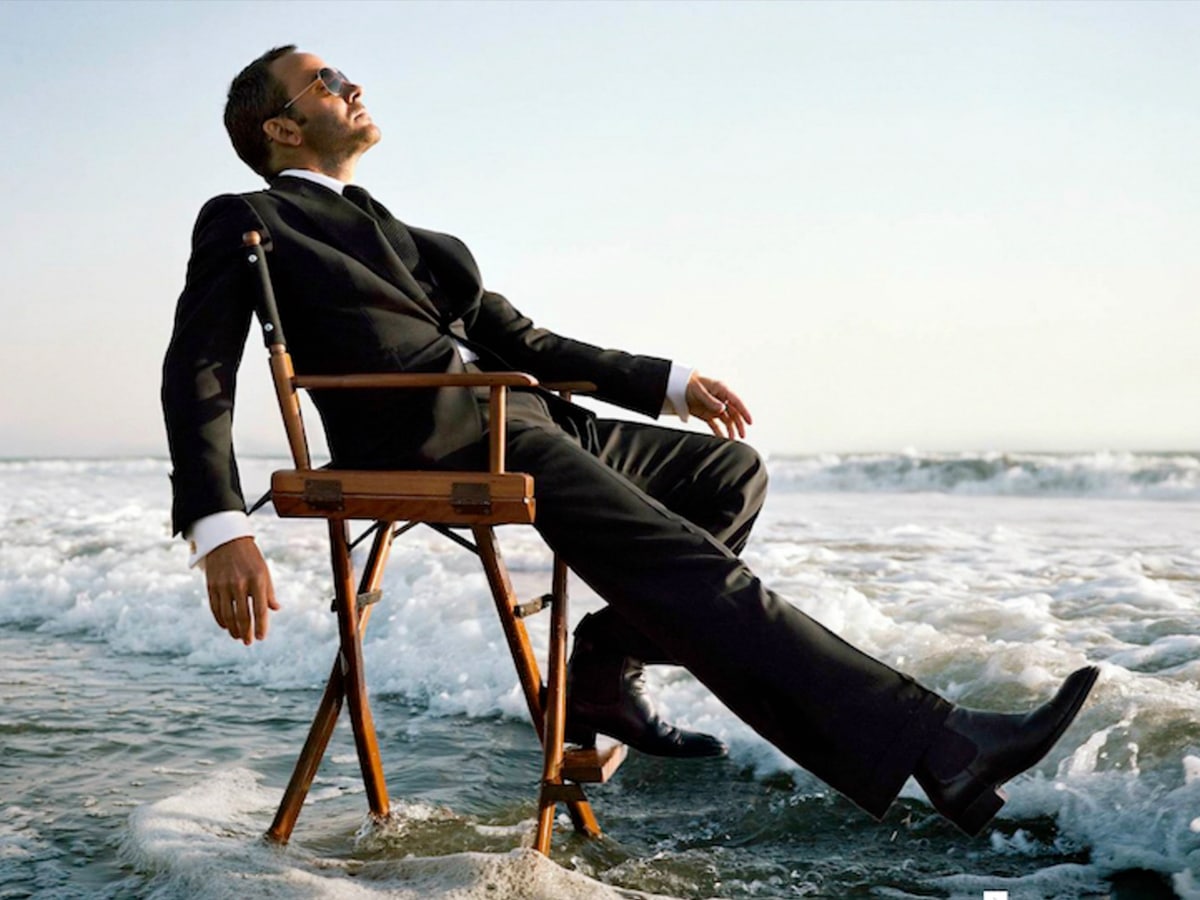 Fashion's worst-kept secret, it's no surprise that Ford has managed to nab a buyer for his eponymous luxury brand. Four months ago, the industry icon enlisted Goldman Sachs to ready the company for a potential sale, with Gucci owner Kering Sa in the box seat to take up the offer. Flash-forward to Tuesday and New York Stock Exchange-listed entity Estée Lauder Companies (NYSE: EL) emerged as the successful buyer.
Importantly, the new deal values the total enterprise at USD$2.8 billion. According to Estée Lauder Companies, the amount to be paid is approximately USD$2.3 billion, which will be made up through a combination of cash, debt and USD$300 million in deferred payments to the sellers that become due beginning in July 2025. The brand already sells TOM FORD beauty products and fragrances, meaning the acquisition is more of a move towards completion rather than an out-of-the-blue decision.
"We are incredibly proud of the success TOM FORD BEAUTY has achieved in luxury fragrance and makeup and its dedication to creating desirable, high-quality products for discerning consumers around the world," Fabrizio Freda, president and chief executive officer of The Estée Lauder Companies said. "As an owned brand, this strategic acquisition will unlock new opportunities and fortify our growth plans for TOM FORD BEAUTY. It will also further help to propel our momentum in the promising category of luxury beauty for the long-term, while reaffirming our commitment to being the leading pure player in global prestige beauty."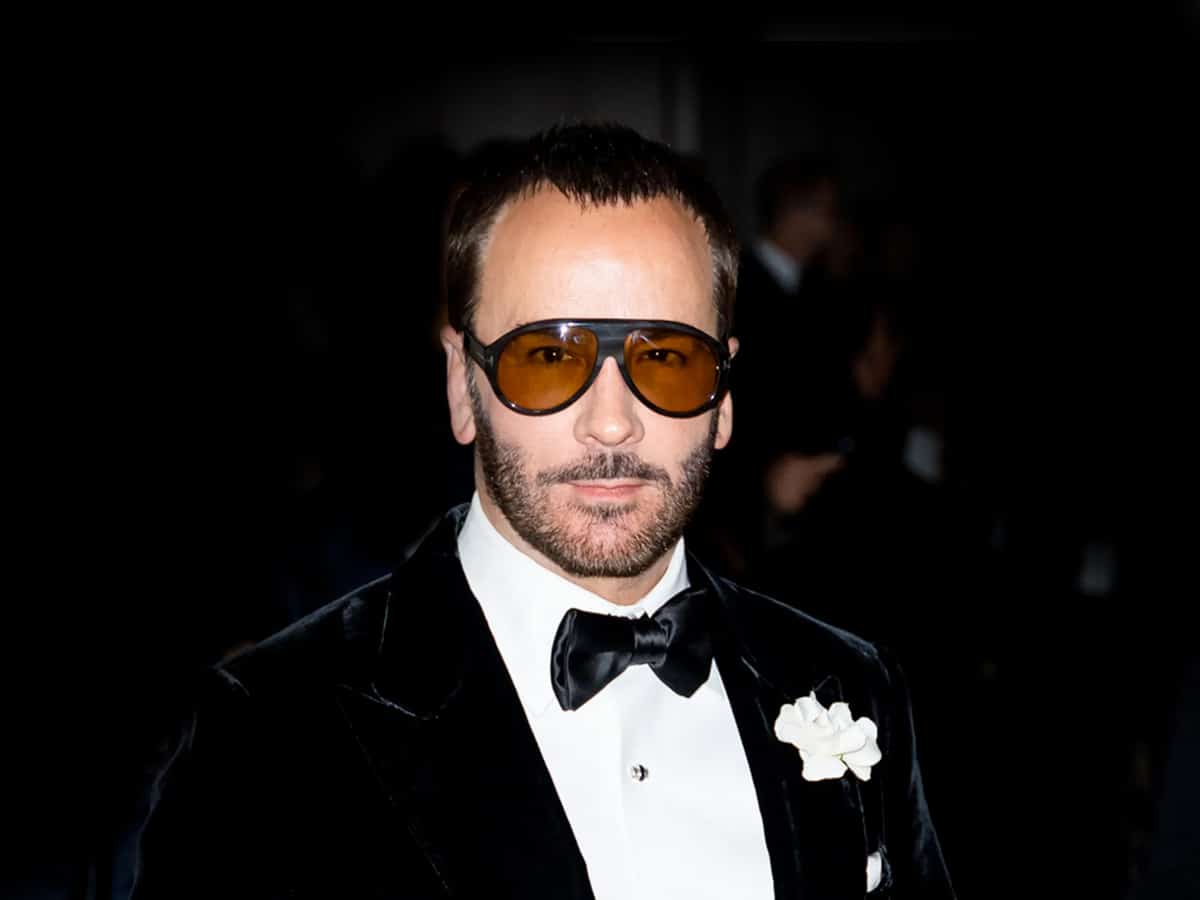 According to Estée Lauder Companies, the deal was secured after a steady run of successful financial returns. Specifically, TOM FORD BEAUTY's "double-digit net sales on a compound annual basis from fiscal years 2012 through 2022" has seen analytic predict the label will outperform industry growth over the coming years. The acquisition marks the latest in a series of acquisitions, including Ordinary skincare brand owner Deciem last year for about USD$1 billion.
---
Featured Video from Man of Many
---
For Tom Ford, the man, the sale of his brand is not the end of the book, but merely a new chapter. According to the official statement, the chief executive officer will stay on as the brand's "creative visionary", the only difference being a stellar bottom line. With an extra USD$2.3 billion burning a hole in his perfectly-tailored pants pocket, the fashion legend is free to embark on whatever endeavour he sees fit.
Since starting the brand in 2004, Ford has transformed the luxury label into one of the world's most revered companies. Starting with a unique cosmetics line before diversifying into eyewear through a partnership with Marcolin Group, the former Gucci and YSL head launched an all-out assault on the industry. Clearly, it's paid off. Ford has now cashed in on his 63.75% major shareholder in Tom Ford International, ushering in a new era for the luxury fashion and beauty house, albeit alongside a familiar face.
"I could not be happier with this acquisition as The Estée Lauder Companies is the ideal home for the brand," Tom Ford said. "They have been an extraordinary partner from the first day of my creation of the company and I am thrilled to see them become the luxury stewards in this next chapter of the TOM FORD brand. Ermenegildo Zegna and Marcolin have been spectacular long-standing partners as well and I am happy to see the preservation of the great relationship that we have built over the past 16 years. With their full commitment, I trust they will continue the brand's future as a luxury company that strives to produce only the highest quality fashion and eyewear."
---
Featured Video from Man of Many