Why The Fendi Baguette Utilitarian Bag is Worth Celebrating
Gone are the days where handbags are considered a female-only accessory. In fact, a functional, well-designed, quality bag can be a great addition to your accessory wardrobe. So much so that this year, we celebrated National Handbag Day to honour not only this versatile accessory but also one of the greatest bag designers known to man, Fendi.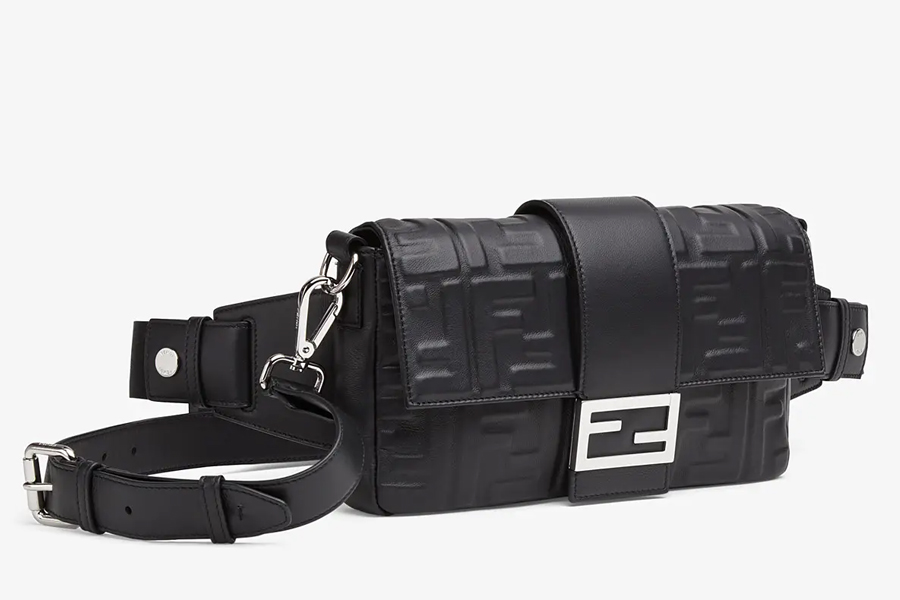 First, things first. A brief overview of National Handbag Day:
Still relatively new, National Handbag Day was first created in 2012 and is celebrated every year on the 10th of October. The idea behind it is to recognize the great versatility of the utilitarian bag that goes back thousands of years. Today, they are available in a vast array of shapes and sizes, and are known by many names including a satchel, messenger bag, pocketbook, clutch, reticule, case or pouch, or in plain and simple Fendi lingo, a Baguette or Peekaboo.
Although many men don't typically carry bags around with them everywhere they go, the earliest bag designs were created by men for men as a means of survival to carry their gear, tools etc. It would also, later on, be used to carry around all their coins. While the use of handbags for men has phased out, the trend has been revived by European designers in the 70's and is continuing to gain momentum today among men from all walks of life. Whether a backpack, messenger bag or satchel is your vibe, this dynamic accessory truly deserves to be honoured.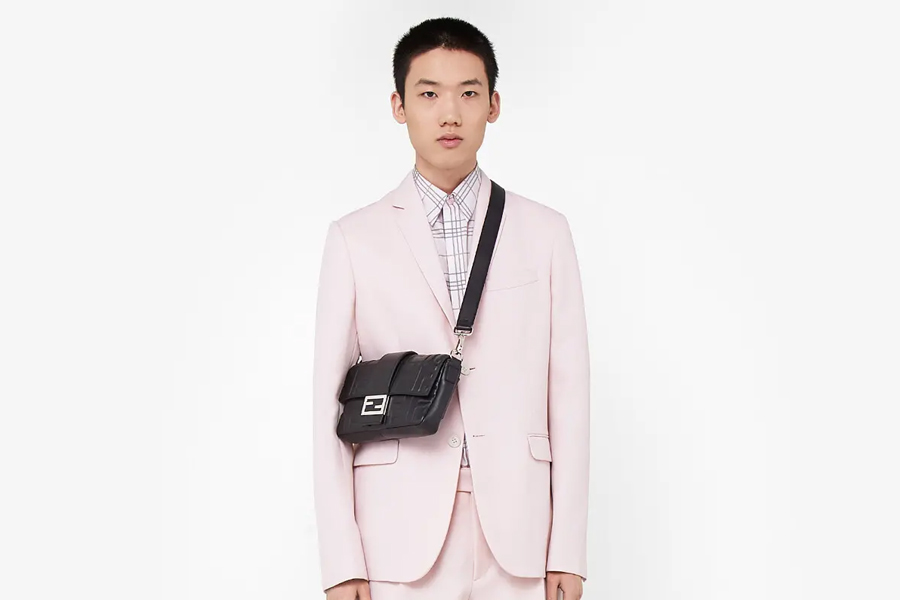 The Iconic Fendi Baguette Bag
You'd be hard-pressed trying to find a more iconic bag than Fendi's Baguette. An understated utilitarian bag that will add a touch of modern charm to just about any menswear staple. So excuse us for getting excited about National Handbag Day this year.
You might wonder, why Fendi's Baguette is so iconic. Well, wonder no more. Fendi started off as a leather goods company in 1925 so one might say that this is the backbone of the luxury fashion house. It was only in the 1990s though, that they were truly cemented in the luxury market place. This was largely due to the success of their accessories line and in particular, the Baguette handbag which was introduced by Silvia Venturini Fendi (one of the Fendi founders' granddaughters). And the rest, as they say, is history.
Fendi Baguette Black Nappa Leather Men's Bag
Speaking from experience, this covetable bag is the epitome of classic luxury. An investment piece that will last decades to come.
From the moment you first open the signature yellow Fendi logo box, you know that this is something truly special. After removing the carefully wrapped delicate tissue paper, and the logo black drawstring bag, you'll discover your new Baguette. Our first thoughts were that it's even better in real life than in the photos.  Featuring the signature embossed FF motif on the front, this versatile all-black accessory can be worn either as a belt bag or as a cross-body bag by simply manoeuvring the detachable shoulder straps. Personally, our favourite way to wear the Baguette is as a belt bag.  It's fuss-free, out of the way and you barely notice it's there.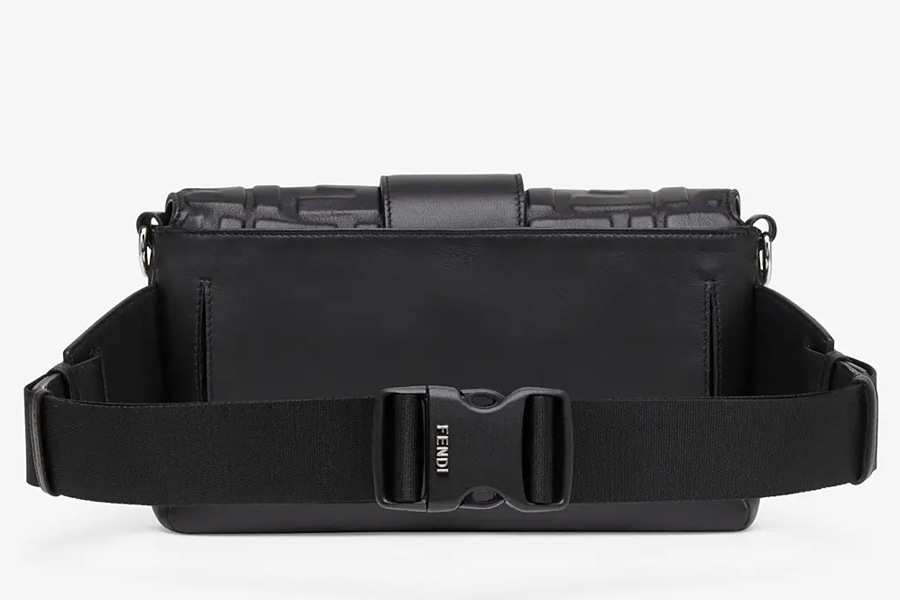 It's crafted in Italy from the softest premium black nappa leather and finished off with an elegant FF magnetic clasp on the flap. The inner lining also features a zip pocket perfect for things like your phone or keys. There's another easy access magnetic pocket on the outside of the bag making a strong case for this being the everyday carry item that's been missing from your life. We can think of so many scenarios where the Fendi Baguette men's bag will come in handy. On your travels, at a festival and a day out on the town to name a few.
By celebrating this versatile accessory and a great bag designer, there has never been a better time to refresh your style and treat yourself to a new utilitarian bag. One that is functional, timeless and that will last you a lifetime. One like the utterly luxurious Fendi Baguette black nappa leather men's bag. A classic silhouette that will never go out of style.