15+ Best Hair Loss Treatments for Men to Beat the Bald Spot
In the simplest sense of the concept, effective hair loss Live Life How You Want To in 2021 for men slows down the process of thinning or balding hair. And for those of you who are currently thinning or balding, consider it an unfortunate but inevitable fact of life. That's because male pattern baldness is widely viewed as a genetic trait and who are you (or we) to argue with genetics?
Meanwhile, science always seems to be one step away from a veritable 25 Simple Ways to Make Extra Money. As such, there's a chance that men will experience voluminous hair regrowth at some point in the near future. Until then, the words "hair growth treatment" and "hair loss treatment" are somewhat interchangeable, especially for the sake of this article.
Related: Check out our complete guide to the best haircuts and hairstyles for men.
Thankfully, there's a robust range of quality hair loss treatments for men. From scientific formulas to natural remedies to medical procedures to lifestyle changes, men are taking various approaches and yielding tangible results. That said, some men will respond to certain hair loss treatments better than others. It's all about playing the field and finding the approach that works best for you.
As you partake in this journey, remember that the sooner you pursue a hair loss treatment, the slower your actual hair loss will be. Also, persistence is key and patience is a virtue, meaning a few months (or even a full year) could pass before you start seeing results. Here's everything you need to know.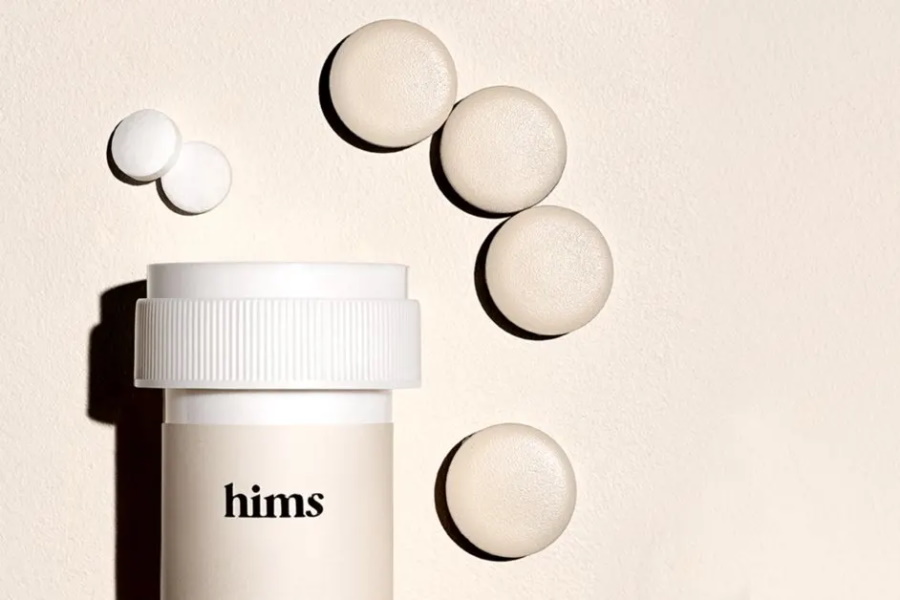 9 Main Hair Loss Treatments for Men
As you're probably aware, the men's hair loss treatment industry is vast in scope. Bring the promise of instant hair regrowth into the equation and the industry becomes that much larger, if not a little a dubious. Before you potentially fall victim to the latest scam, consider the following hair loss treatments for men. They might not be all that glamorous, but they're mostly backed by science and research and that's what counts. Should you move forward on any medications or medical procedures, please consult with a doctor.
1. Medications
Odds are you've heard of Rogaine, which is a brand name for Minoxidil. While it offers the promise of hair regrowth for men, Minoxidil is also used as a preventive measure. It's FDA-approved and available over the counter as either a liquid or foam. Apply twice a day and don't stop the routine once you've started.
---
Featured Video from Man of Many
---
There's also a pill called Finasteride, which is used to treat enlarged prostates and male pattern baldness alike. It most commonly goes by brand names such as Propecia and Proscar and can only be obtained through a doctor's prescription. Take one pill daily and read up on potential side effects before you do.
Both Minoxidil and Finasteride can take up to a year to show results. Should you take this route, prepare to be in for the long haul.
2. Hair Transplants
While not technically a hair growth treatment (since it doesn't actually grow hair), transplants will nevertheless patch up those follicular bald spots. Just remember that this is a surgical procedure and a costly one at that, which might require a few visits. Consult with a medical professional regarding potential risks before you proceed.
The two most popular methods are as follows:
Follicular unit transplantation – Skin is removed from the back of your scalp (where there tends to be more hair) and the follicles are removed from the skin, then surgically instaled in the balding areas.
Follicular unit extraction – Eschewing skin removal, this procedure takes hair from one part of the scalp and transplants it in the balding areas.
3. Laser Treatment
This hair loss treatment reduces the type of follicle inflammation that inhibits regrowth. It's relatively new and not backed by copious amounts of research, so proceed with caution.
4. Proper Hair Care
Hair loss can occasionally result from improper hair care. For that reason, you should avoid the type of activity that's likely to damage your follicles. That can include braiding your hair, straightening your hair, using harmful chemicals, getting hot oil treatments, and more.
5. Lifestyle Changes
In the same way that abusing your hair can lead to hair loss, so too can abusing your body. Smoking, stress, and a poor diet have all been linked to hair loss. Maybe it's time to put down the Doritos and cigarettes and pick up a Fitbit.
6. Look for Underlying Conditions
Various underlying ailments can lead to hair loss, as can certain medications. Diabetes, thyroid conditions, iron deficiency, eating disorders, and scalp psoriasis are just a few conditions that have been associated with hair loss. Visit your doctor for a check-up to see if you suffer from any underlying conditions.
7. Re-examine Your Medications
If you're on any medications, find out if hair loss is one of the potential side effects. Talk to your doctor to see if there's an alternative (and safe) medication you can take. Do not stop taking the medication you're on until you've consulted with a doctor.
8. Get Scalp Massages
In one small study, healthy men who received a daily scalp massage did (potentially) experience thicker hair as a result. The method reportedly stimulates follicles to prevent hair loss. Plus, it feels great. Is it a truly effective hair growth treatment? We'll leave that up to you and your massage therapist.
9. All-Natural Remedies
Allow us to veer into subjective territory once again, whereas natural or holistic remedies are rarely supported by hard data. Nevertheless, the following all-natural products have been used or consumed to prevent hair loss:
Oils – Peppermint oil is occasionally touted as a hair growth treatment, as is rosemary oil and rosemary leaf extract. Coconut oil, castor oil, and olive oil have also been loosely associated with the prevention of hair loss.
Saw palmetto – When used as a topical formula, saw palmetto can reportedly inhibit hair loss.
Biotin – This healthy vitamin has been advertised as a potential hair loss treatment, though mostly for women. It's found in foods such as nuts, eggs, onions, and sweet potatoes. You can also take it orally as a supplement.
Onion juice – Ask the right old wise man and he'll tell you that a little onion juice on the scalp cures hair loss. Is he right? Who knows.
Bhringraj (aka false daisies) – Studies on mice have shown that the extract of this herb can function as a hair growth treatment. In fact, it did a better job than Rogaine! Of course, further testing is required.
Green tea – Is there anything that drinking green tea can't do?
Hibiscus – In places like China and India, Hibiscus rosa-sinensis is sometimes used as a hair growth treatment, but further research is needed to determine if it actually works.
11 Best Hair Loss Products Proven By Doctors
We said it before and we'll say it again: treating men's hair loss is big business. As such, there are more products on the market than ever before. Here are some that just might actually work!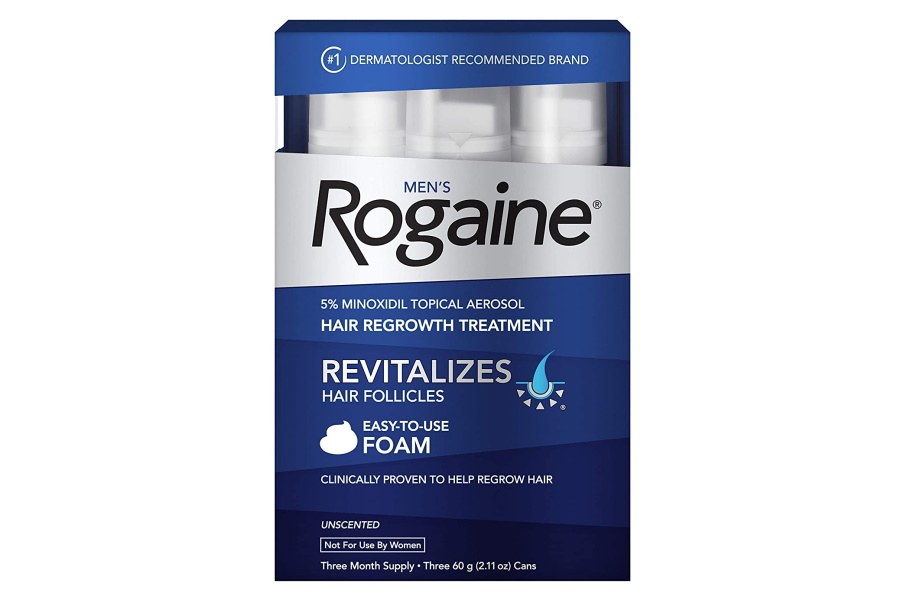 1. Men's Rogaine
To this day, doctors don't quite fully understand how Minoxidil (i.e. the medication at the heart of Rogaine) works. The current theory is that it increases the flow of blood and nutrients to the follicles. What ultimately matters is that Rogaine does work as a hair loss treatment for men, with clinical studies and countless testimonies to show for it.
Application: use twice daily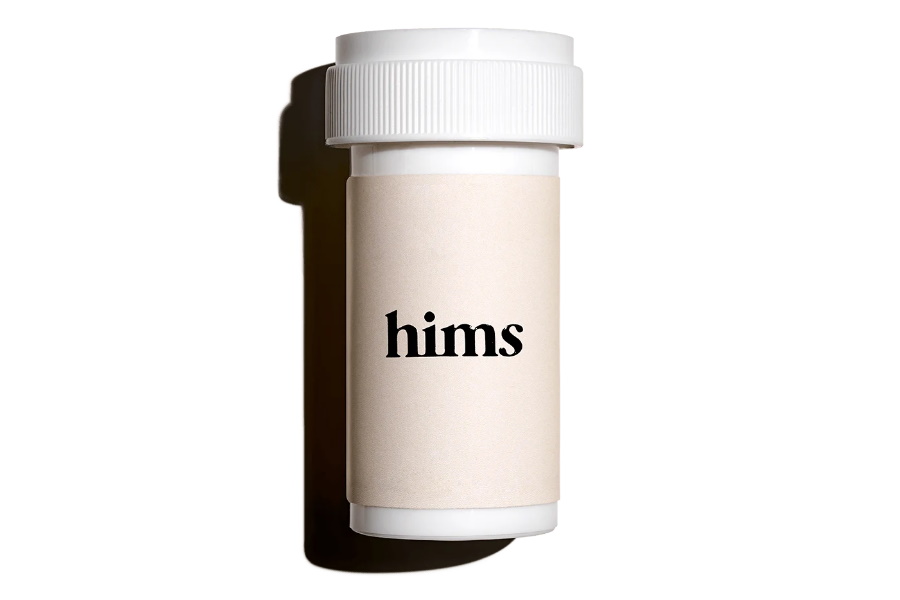 2. Finasteride
Unlike Rogaine, Finasteride works by suppressing the hormone (androgen DHT) that attacks hair follicles. It's a prescription medication with potential side effects, so talk to your doctor to see if it's the right hair loss treatment for you.
Application: one pill a day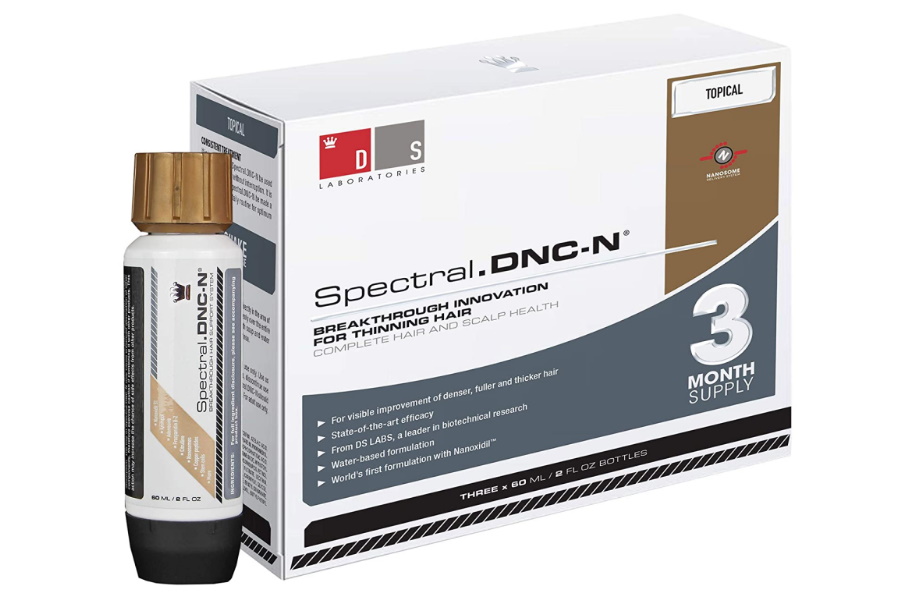 3. DS Laboratories Spectral.DNC-N Hair Support System
Spectral.DNC-N is the first formulation to employ Nanoxidil, a Minoxidil alternative that's high in efficiency and low in molecular weight. In an effort to cover all its bases, this hair loss treatment for men additionally features a wide range of ingredients. Plus, it comes in a handy travel-size spray bottle.
Application: six sprays twice per day in affected areas
The Mental Health Checklist Every Australian Needs to Read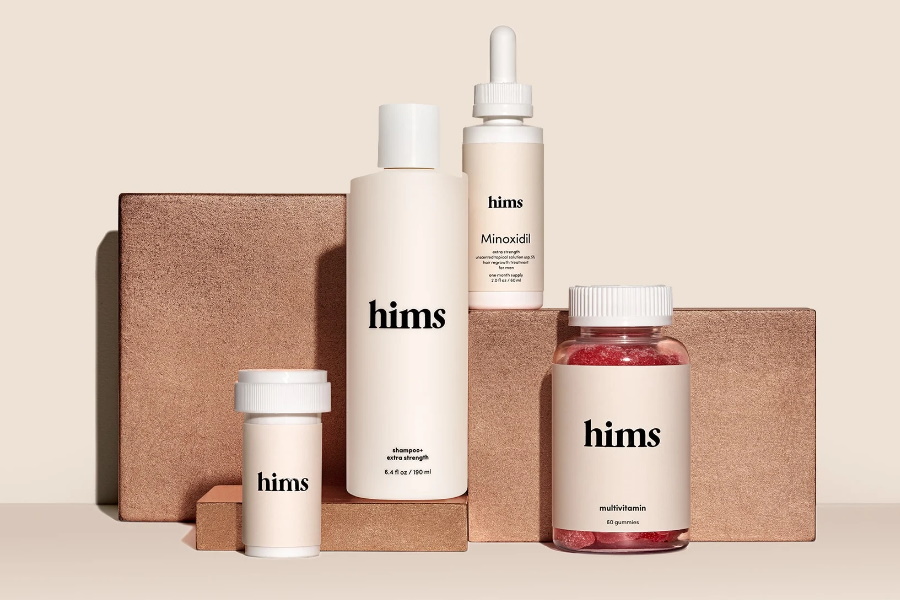 4. Hair Power Pack
Crank the dial up a notch by combining Finasteride with an additional hair growth treatment such as biotin gummy vitamins or Minoxidil drops.
Application: one pill of Finasteride plus the recommended amount of the additional product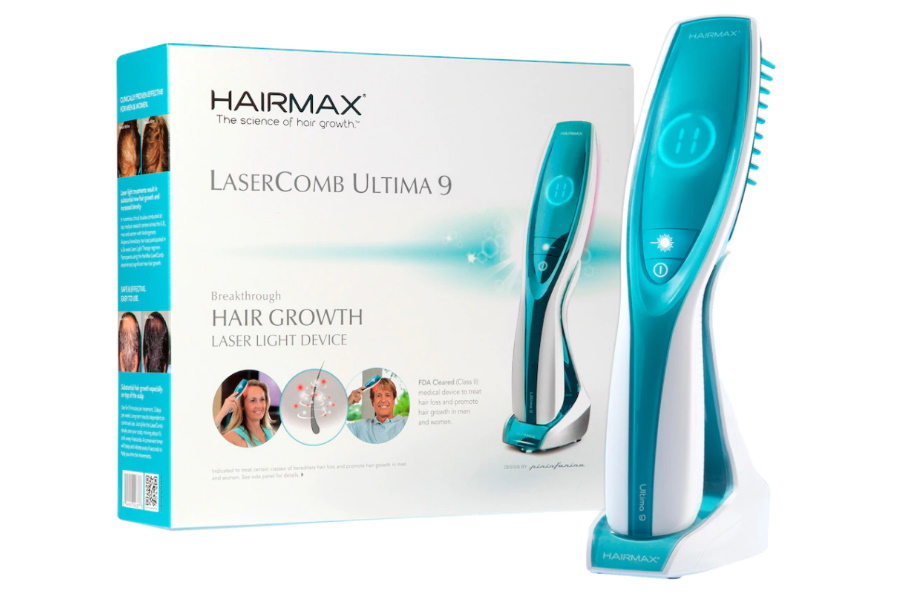 5. HairMax Ultima 9 Classic LaserComb
FDA-cleared and backed by various studies, this device offers laser hair growth treatment in the comfort and convenience of your own home. It's portable, lightweight, easy to use, and cutting edge.
Application: use every other day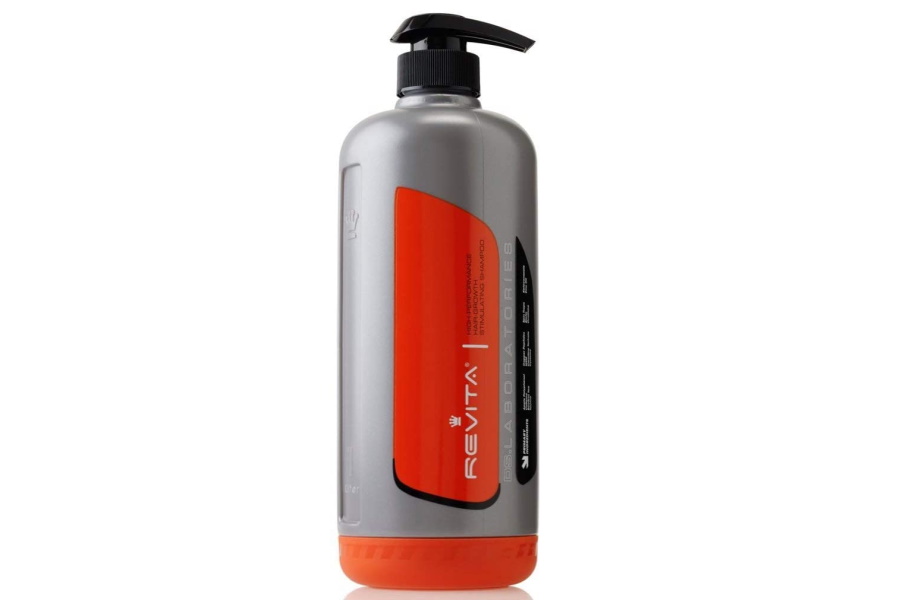 6. Ds Laboratories Revita Hair Growth Stimulating Shampoo
Kill two birds with one stone by cleaning your hair and treating it at the very same time. In lieu of low-grade chemicals, Revita employs tried and true ingredients with the pure intent of hydrating and nourishing the hair and scalp to support texture and restoration. Expect denser and thicker hair as a result.
Application: five times a week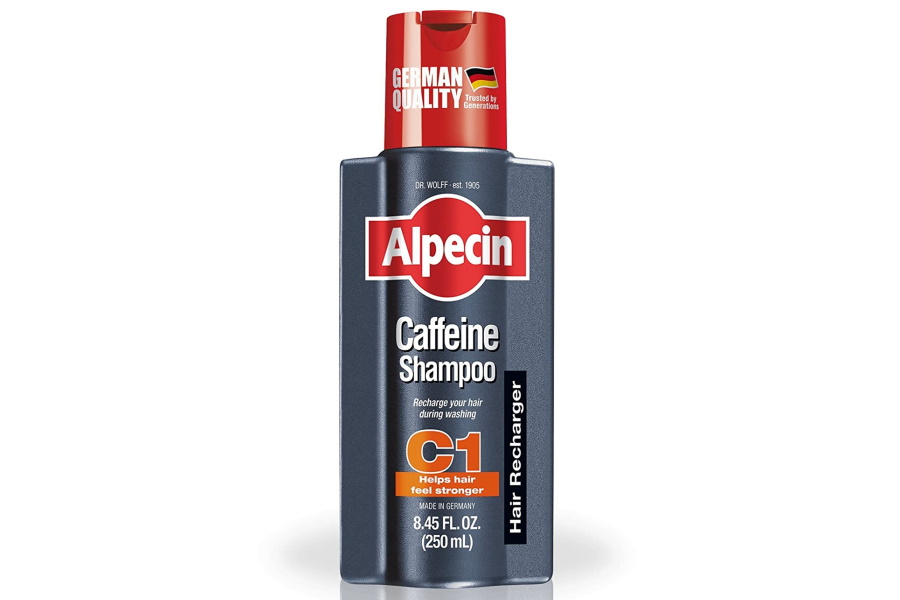 7. Alpecin C1 Caffeine Shampoo
Like other entries on this list, Alpecin thinks outside of the Minoxidil box when it comes to men's hair loss treatment. Numerous clinical studies have determined that caffeine works by protecting the follicle at the root against increased levels of DHT. It's also known to give the hair and scalp a proper boost of energy, something every coffee-drinker can relate to.
Application: apply daily and leave in for two minutes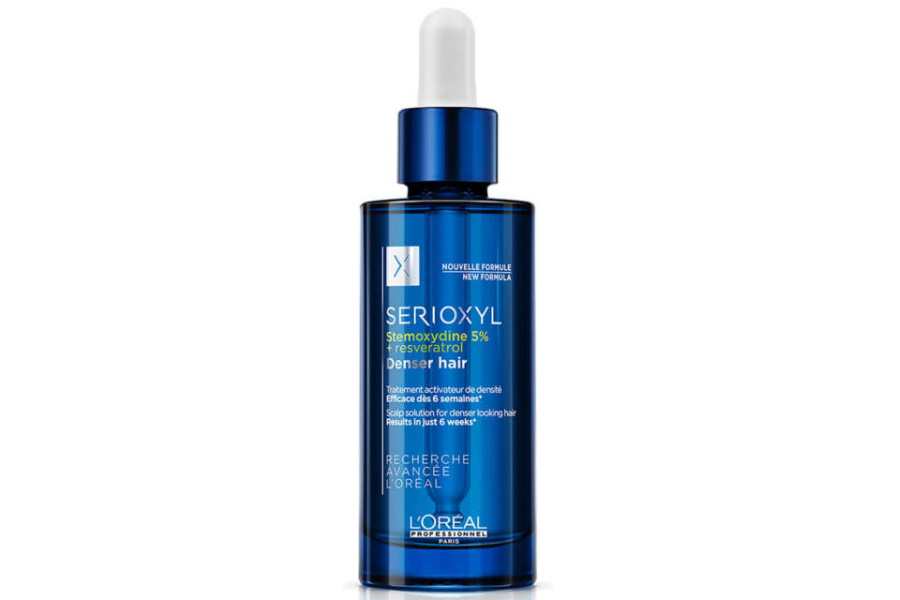 8. L'Oreal Professional Serioxyl Denser Hair Treatment
If you're simply looking to give the appearance of denser hair, L'Oreal's Serioxyl Denser Hair Treatment might be just what you need. It comes enriched with patented Stemoxydine, which can reportedly promote hair regrowth for men and develop fuller hair, in general.
Application: apply directly to scalp every day for three months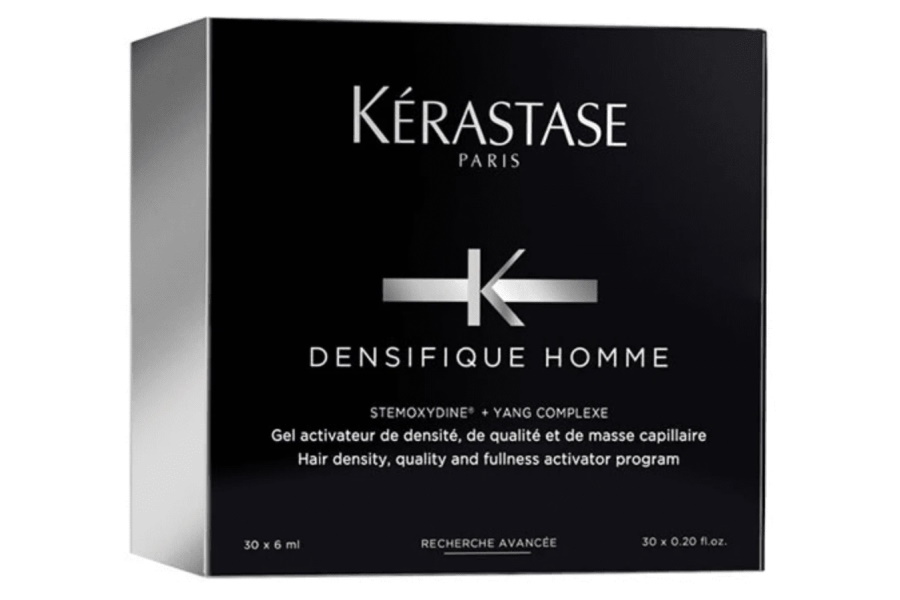 9. Kerastase Densifique Homme
This leave-in scalp treatment promises to deliver volume and texture to thinning hair in approximately three months. Like L'Oreal's Serioxyl Denser Hair Treatment, it contains patented Stemoxydine.
Application: apply directly to scalp every day for three months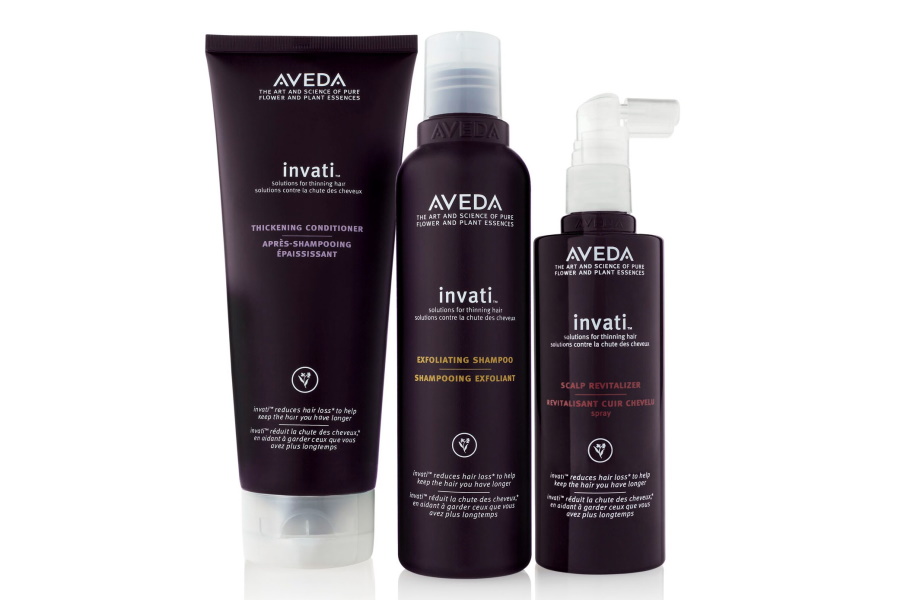 10. Aveda Invati Exfoliating Shampoo & Thickening Conditioner
To generate proper hair growth, you first need to cultivate a healthy scalp. Aveda's exfoliating shampoo cleans and renews the skin before the thickening conditioner comes in to do its thing. Think of it as a perfect pairing at a premium price.
Application: use daily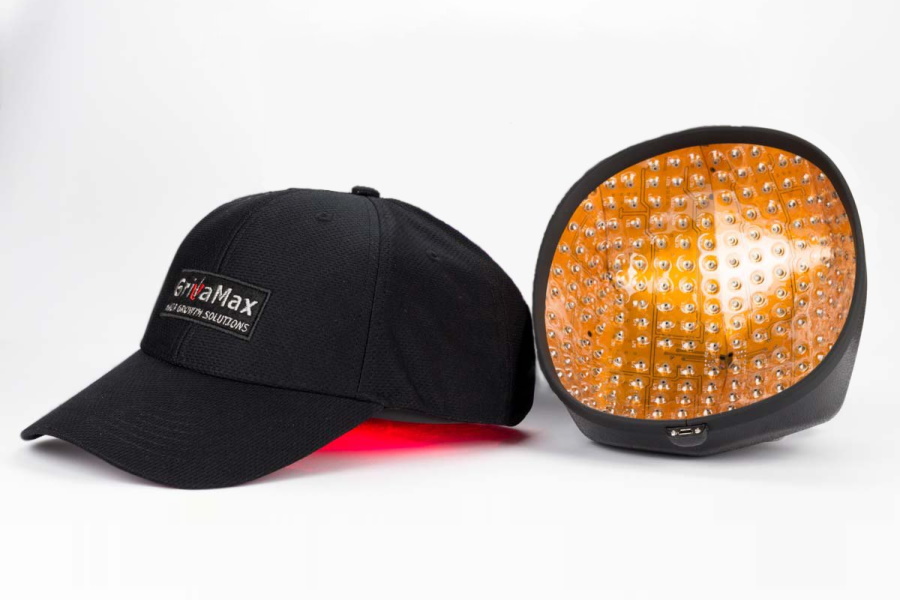 11. GrivaMax Laser Cap
You haven't seen every hair growth product until you've seen the Laser Cap from GrivaMax. FDA-cleared, clinically proven, and fairly expensive, it delivers low-level laser therapy straight to your scalp. For the best results, combine it with other treatments such as Minoxidil and DHT-blockers. Then throw it on and go about your day. No one has to know…
Application: wear daily
10 Best Hair Loss Subscriptions for Men
When it comes to hair loss treatment, consistency and patience are equally fundamental. In other words, expect to stay the course for several months (possibly longer) before you see results.
That's exactly where the best hair loss subscriptions come in. Not only do they keep you fully stocked with your treatment essentials, but they deliver each one straight to your door. Here are the best of the best.
US-Based Hair Loss Subscriptions for Men
1. hims
Putting every step and product in one convenient place, hims remains at the forefront of modern hair care. Not only does it offer medications such as Finasteride, but it will even provide the doctor who prescribes it. Meanwhile, Finasteride is but one amongst a slew of available hair growth and hair loss treatments from this legendary hub.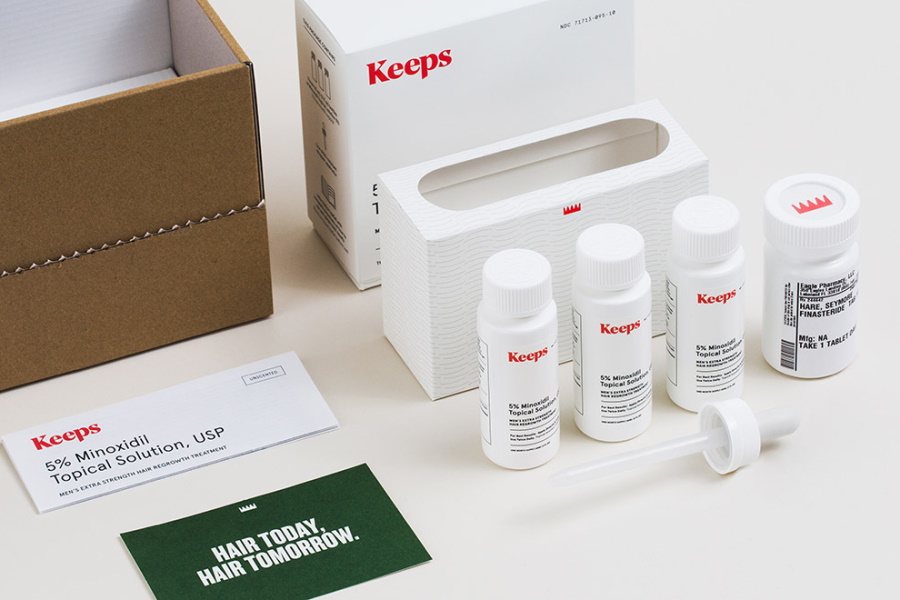 2. Keeps
Like hims, Keeps does all the heavy lifting on your behalf. In these parts, you can get an FDA-approved, doctor-recommended plan without so much as leaving the couch. Subscriptions for Finasteride and Minoxidil are both available and your progress is tracked on a quarterly basis. If you're showing positive results, you can renew your prescription and subscription alike.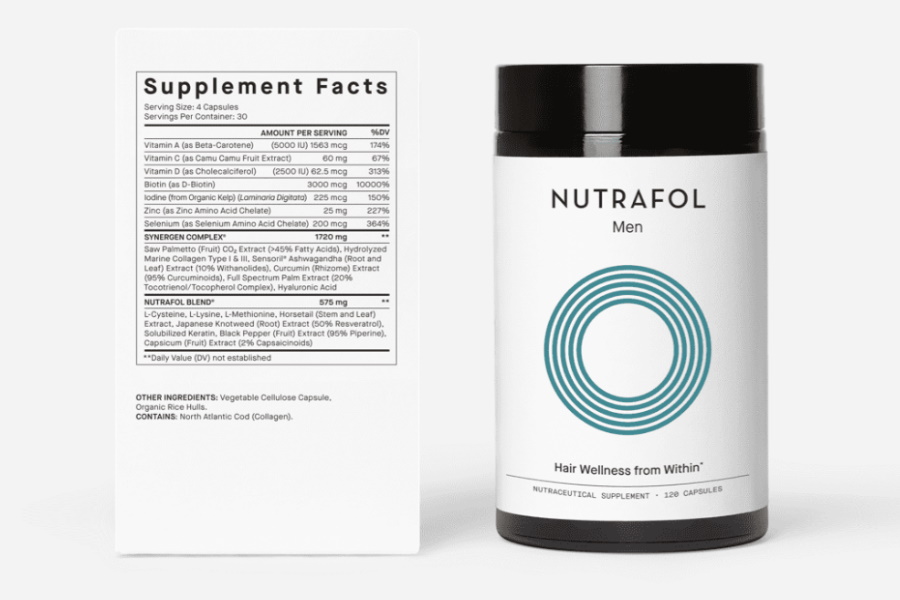 3. Nutrafol Men
Nutrafol's flagship supplement is natural, 100% drug-free, and packed full of follicle-boosting ingredients. Take the subscription route and you won't just save money, but also gain access to private consultations with the brand's own doctors.
What You Can Do to Take a Stand Against Injustice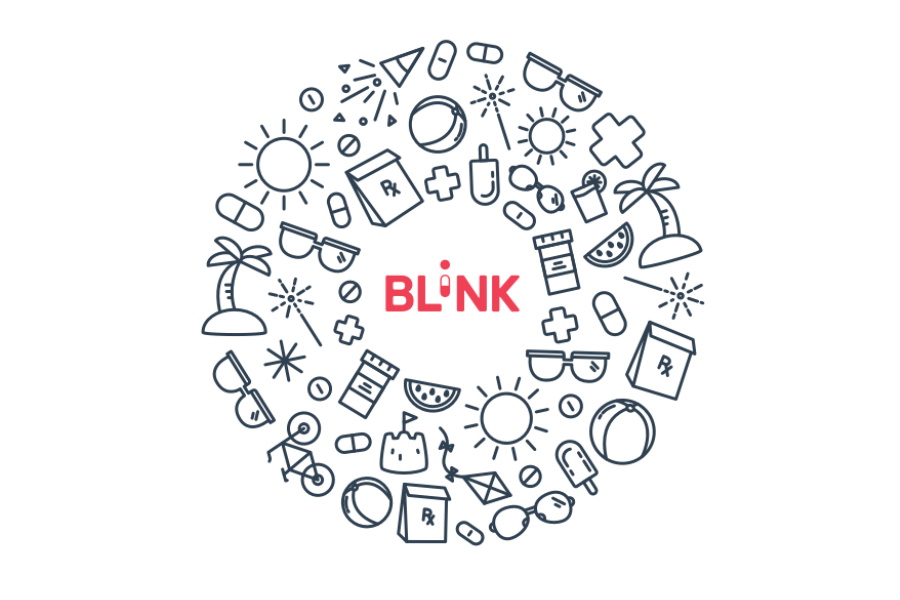 4. Blink Health
Thanks to various partnerships across America, Blink Health is your gateway to affordable drugs and medications. That includes generic versions of hair loss treatment pills such as Finasteride, which are priced at just US$8.95 for a month's supply. Get a prescription from your doctor and let this online pharmacy portal take care of the rest.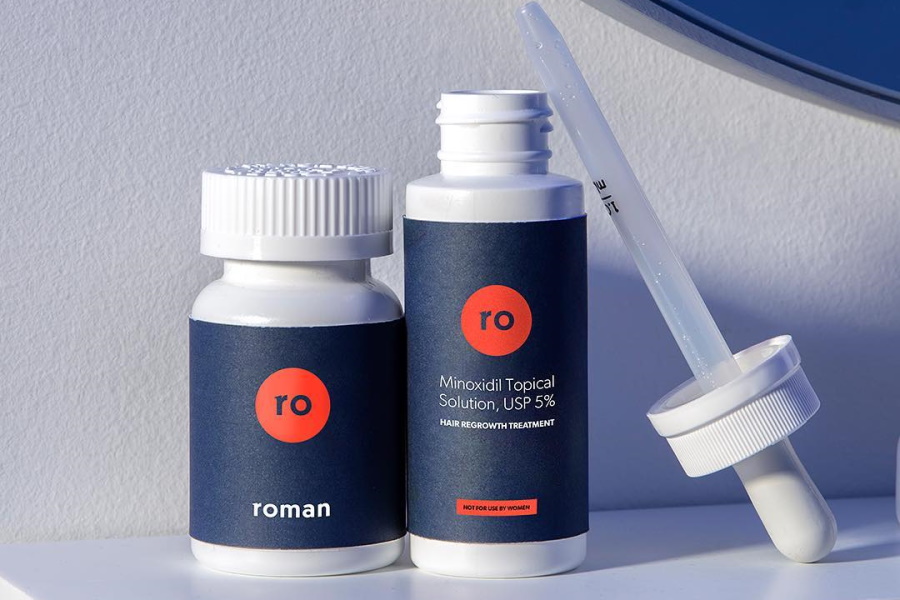 5. Roman
Roman is basically your one-stop resource for all things men's health. In addition to hair loss treatments such as Finasteride and Minoxidil, it offers consultations and medications for a full host of other conditions. That includes allergies, erectile dysfunction, and pretty much everything in between.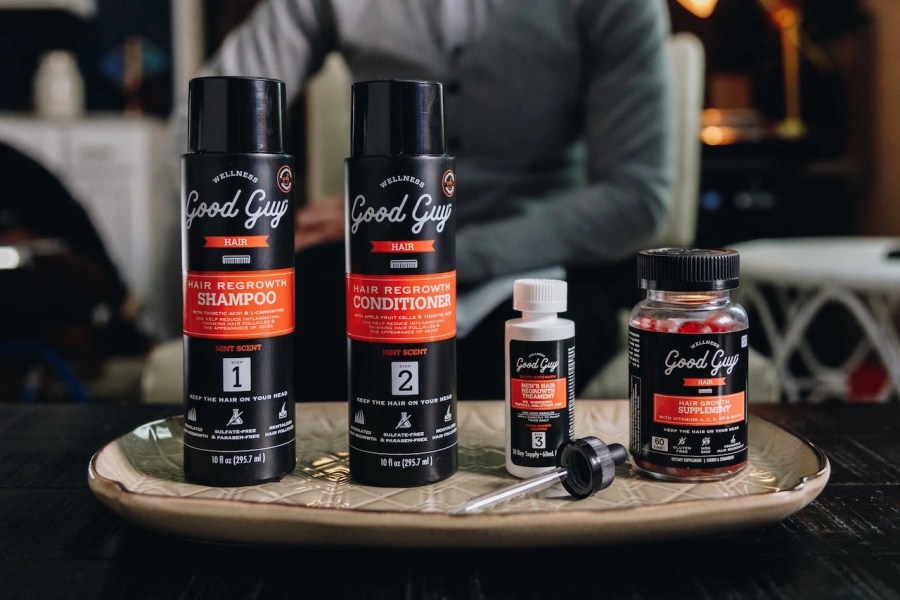 6. Good Guy
On Good Guy, you'll discover a core collection of hair regrowth products for men. Buy each one individually or get them all for the best results. Those who subscribe gain access to special offers, choice deals, and the occasional giveaway.
Australian-Based Hair Loss Subscriptions for Men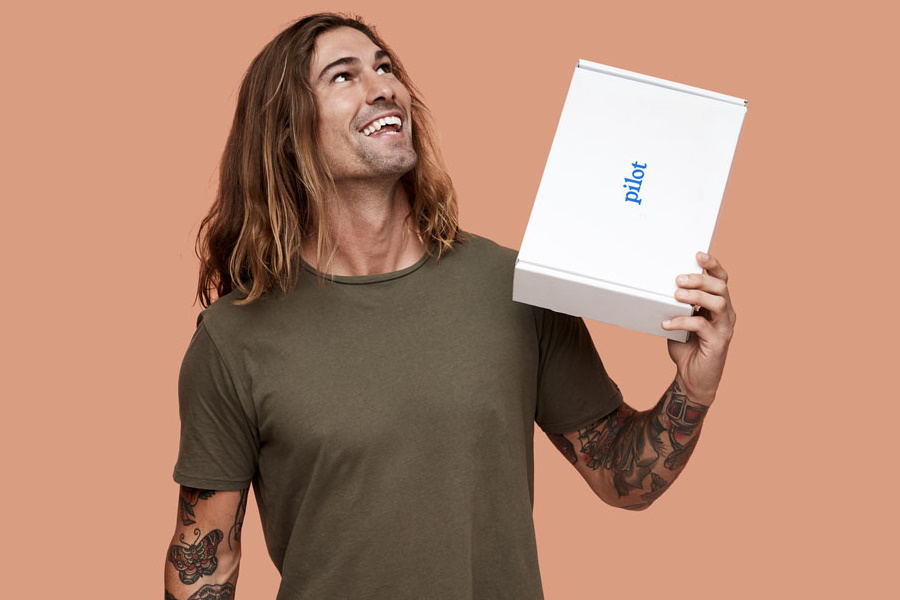 1. Pilot
Preventing hair loss doesn't get any easier than it does when you sign up for Pilot. Take an online assessment, consult with a doctor or pharmacist (that the site provides), and start receiving your treatment in the mail on a regular basis. Oh, and delivery is free.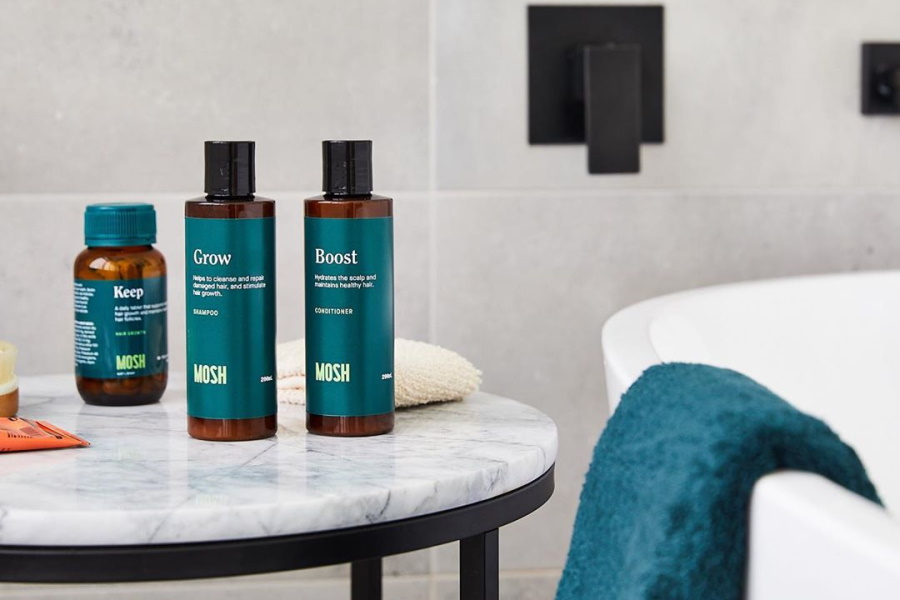 2. Mosh
If you suffer from male pattern baldness and live in Australia, it's time to get Mosh. And what is Mosh? Just the most streamlined hair loss treatment platform the nation can muster. Like Pilot, it walks you through each step of the online process, from assessment to prescription to free and discreet delivery. It also goes the extra mile in terms of personalisation, with plans starting for as little as $1 a day.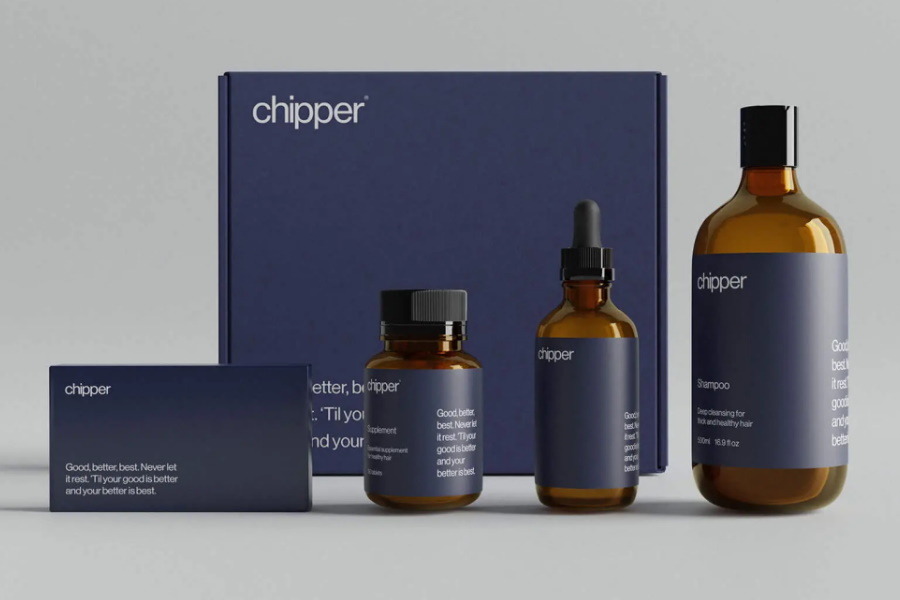 3. Chipper
With great hair comes a more positive disposition. That's the main theme over at Chipper and we're not about to argue it. You pretty much know the drill by this point: take an assessment, consult with a doctor (via teleconference), and get hair loss treatment shipped straight to your door. Plans will vary depending on your personal needs and you'll receive two months' worth of product per shipment. It's easy and breezy because that's just the Aussie way of doing things.
4. joebloe
If you live in Australia, hit up joebloe to discover a range of essential products along with educational pointers. The site comes from three guys who put their thinning hairlines together to create simple, effective hair growth treatments. This is another brand that does Australia proud by way of its no-frills approach and top-notch formulas. Interest-free payment plans are available on non-subscription products, though taking the subscription route is your best bet overall. Sign up to receive a bundle of daily topical and powerful tablets every 1, 3, or 6 months. The key to avoiding hair loss is to get in front of it so don't wait!
For additional help on the subject of hair loss we have more you can delve into on the following pages and also links to beard and moustache tips for anyone interested:
Hair Loss
Beard and Moustache Tips
General FAQ
What causes your hair to fall out?
While male pattern baldness is believed to be an inherited trait, additional factors can lead to hair loss in men. That includes underlying medical conditions, certain types of medical treatments, poor diet, stress, and a lack of proper hair care.
How can I stop my hair loss?
There are numerous potential ways to prevent hair loss and encourage growth. That includes medications such as Finasteride and Minoxidil, laser treatment, lifestyle changes, and natural remedies. Should all those methods fail, one might consider getting a hair transplant.
What is the best vitamin for hair loss?
According to some sources, a B-vitamin known as biotin has been associated with hair growth. However, further studies are still needed before one can draw any conclusions.
What should I eat to get thick hair?
Some foods that have been associated with healthy hair are eggs, nuts, avocado, spinach, berries, sweet potatoes, and fish. Generally speaking, one should eat foods that are rich in protein or in vitamins such as biotin.
---
Featured Video from Man of Many