There was a time when the fight against hair loss was an uphill battle, and men would surrender to balding. But before you reach for the razor or hide your head under a hat, it's worth considering the options. Below are three real-life stories of Aussie blokes about their journeys and how they were able to beat the baldness.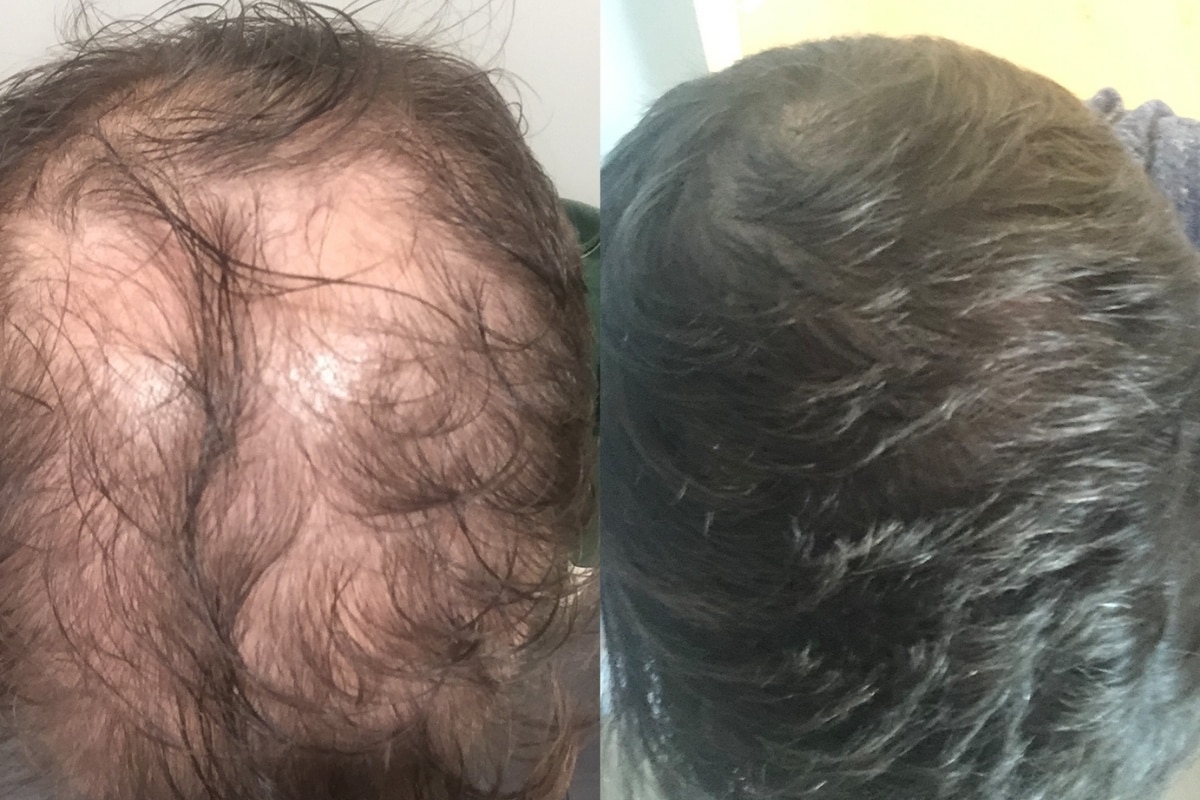 Michael, 39-Years Old
"I've always had thin wispy hair, however back in 2018, I really started to notice bald patches forming on the top and near the crown," 39-year-old Michael says. "Not wanting to embrace baldness just yet, I came across a well-known over-the-counter brand and gave it a go. I was hopeful, and although my existing hair appeared thicker, it didn't give me the results I wanted."
Michael's story is as old as time. An Aussie bloke notices his hair packing its bags, so attempts to self-diagnose via Dr. Google, only to have unsatisfactory results. However, after coming across Mosh and speaking with actual doctors online, he says he "finally felt informed about his decision." And the results speak for themselves. "A couple of years down the line my hair has grown back, I would say thicker than it's ever been," Michael says. As we know, men can be affected by hair loss at younger ages too.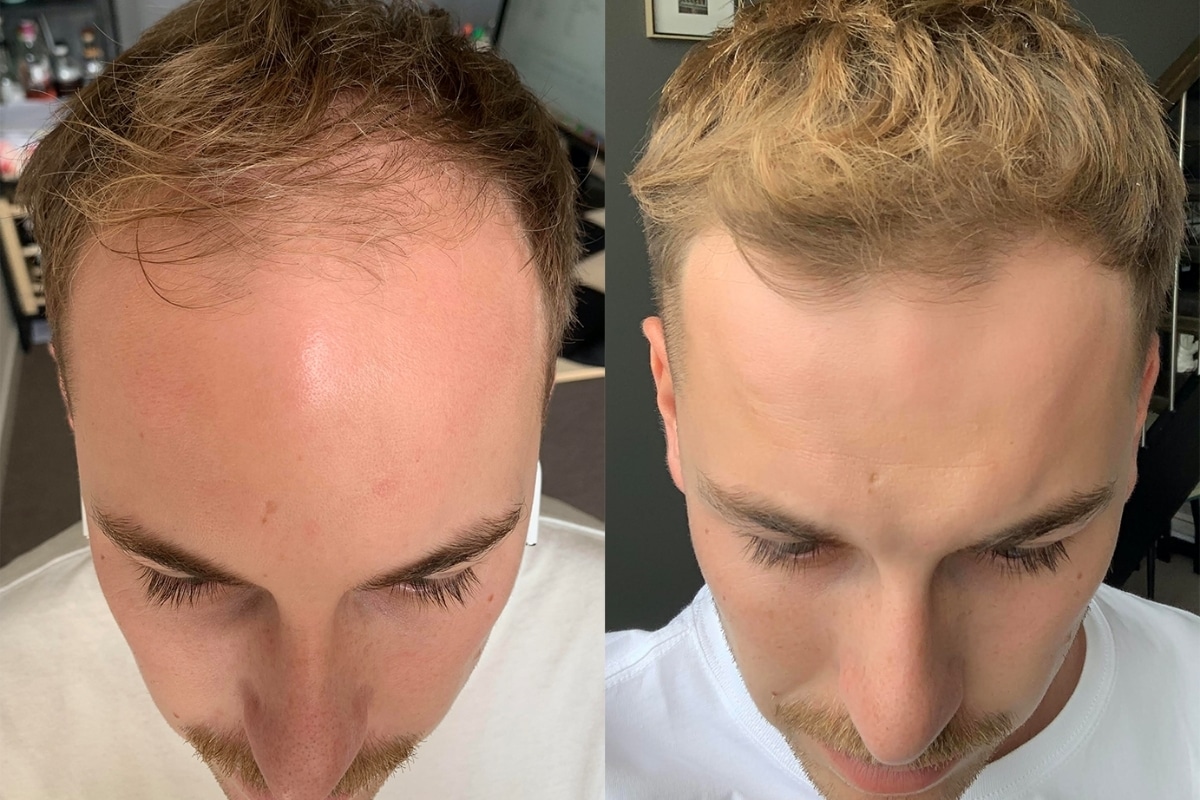 Matt, 28-Years Old
Last year during the Melbourne lockdown, 28-year-old Matt was suffering from a receding hairline and thinning hair. As if the lockout wasn't tough enough, his confidence was damaged, and now he wondered what hair would be left after restrictions were eased. Luckily, Matt found Mosh.
After being advised online by a doctor, he was set up on a personalised plan, and with unlimited free consultations, could regularly check in to monitor his progress. Well, fast-forward to the end of the lockdown, and Matt's friends were amazed at what they saw; an incredible difference in how much hair he had. In addition, Matt acquired a new level of confidence and later described his hair growth journey as the silver lining from lockdown.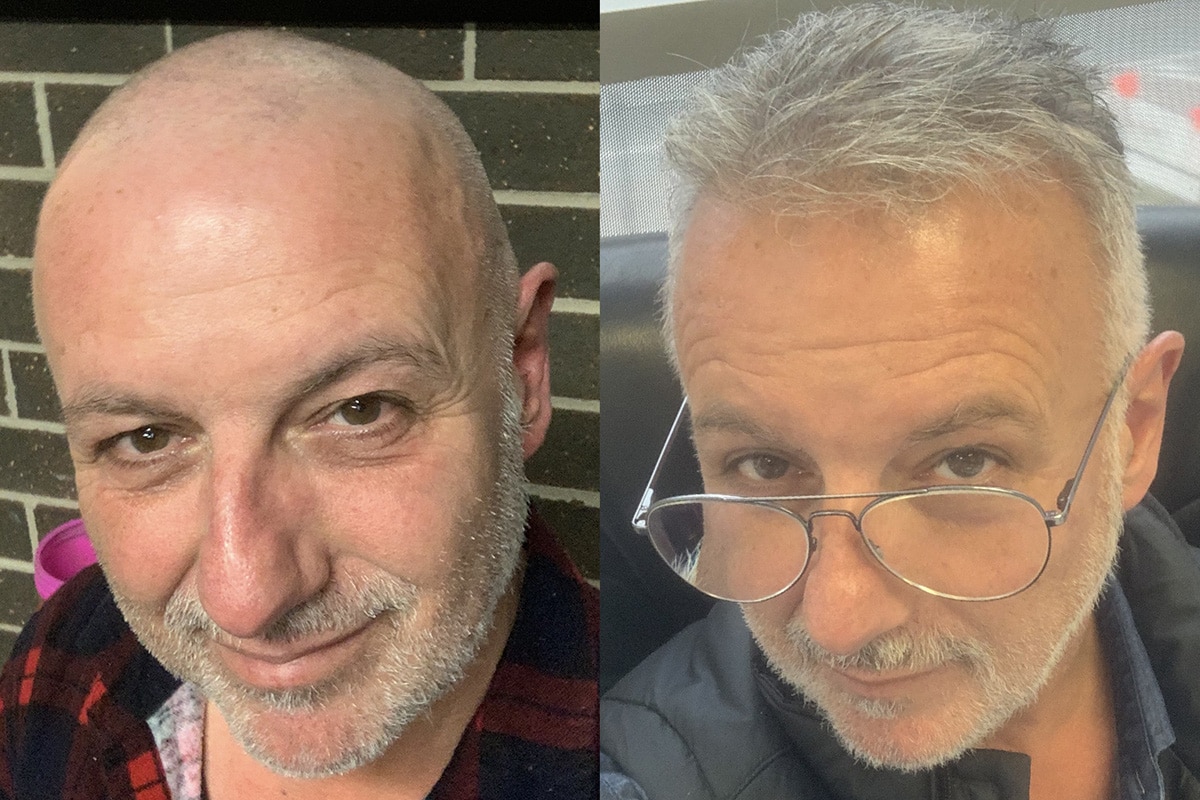 Tony, 55-Years Old
Even if you've traditionally clipped all your hair off, it's never too late for a comeback. Suffering from a receding hairline, Tony would shave his head completely bald to hide his thinning hair and hairline. After exhausting many options without effect, including laser therapy and traditional brick-and-mortar hair care clinics, he believed he was destined for permanent baldness.
Following an online consultation with an Aussie doctor from Mosh, he was put on a personalised plan. With a tailored strategy, he was able to see the results he was searching for. Since becoming a customer in April 2020, he has received welcomed jokes from friends and family, saying: "Oh, we forgot you had hair!" After years of struggling with his confidence, combatting his hair loss helped restore Tony's self-esteem.
After hearing the real-life stories of Michael, Matt, and Tony, it's clear that Mosh works no matter what stage of life you're in. What's great about starting the process is that it's entirely automated, you don't have to go through a bunch of sales staff to get the advice you need. Additionally, all the doctors are Australian-qualified and will set you up with a personalised treatment plan that is appropriate for you.
---
Featured Video from Man of Many
---

Related:
How Wayne Carey Regrew a Full Head of Hair with Mosh

---
Featured Video from Man of Many