13 Best Shoemakers & Brands in the World
There comes a time in every man's life when off the rack just won't do. Enter: bespoke footwear. Also known as 'custom' or 'made-to-order', the world of bespoke footwear can be a tricky one to navigate. The true bespoke process involves a custom shoemaker getting to know you and your style, and having an in-depth discussion about exactly what kind of shoes to make, customisable right down to the toe shape. This truly bespoke experience can leave you waiting months or even years for your shoes.
Of late, the bespoke title has also been given to companies who offer pre-designed styles, and make them to order based on your measurements. These can be produced in a shorter time frame and typically cost a fraction of their truly bespoke counterparts.
Whether you favour the traditional approach of the English, the sleek, distinctly European silhouettes of the Italian, or the emerging Spanish and Australian markets, we've got something for everyone. To help you put your best foot forward, here is a list of the 13 best shoemakers in the world.
RELATED: Our guide on the best sneakers for men will help you find your favourite style.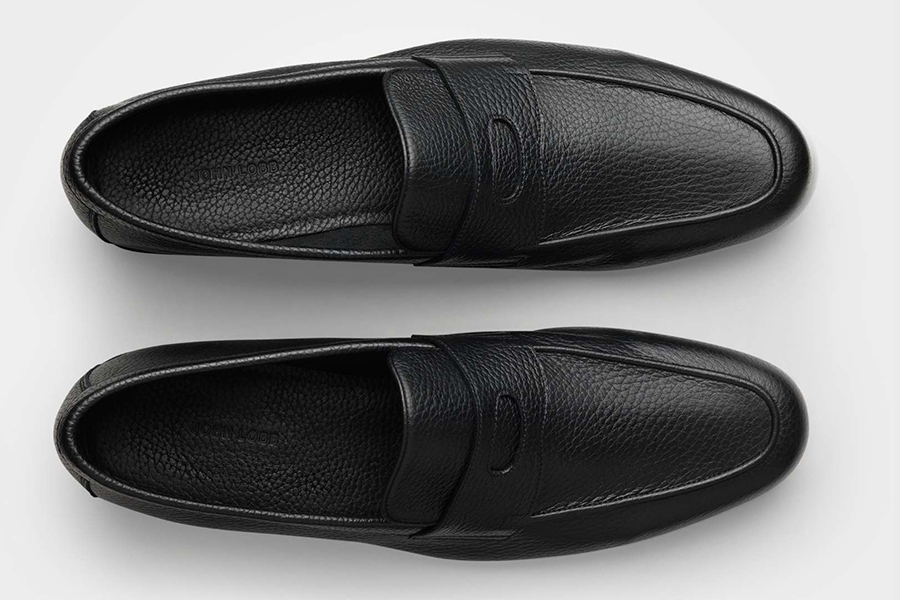 1. John Lobb
Likely the most infamous shoemaker on this list, John Lobb founded his eponymous bespoke footwear company in 1866, having been in the business since 1849. John Lobb operates independently in England and as part of the Hermès group in Paris. Known for their traditional English shoemaking style, John Lobb shoemakers handcraft each pair from premium leather and feature a Goodyear welt (allowing for resoling). Perhaps most well known for being the preferred shoemaker of Charles, Prince of Wales (who still sports a pair of John Lobb oxfords from the 70s), a pair of bespoke John Lobb shoes is a timeless investment piece.
Headquarters: London, United Kingdom
Founder: John Lobb
Founded: 1849, Basingstoke, United Kingdom
Parent organisation: Hermès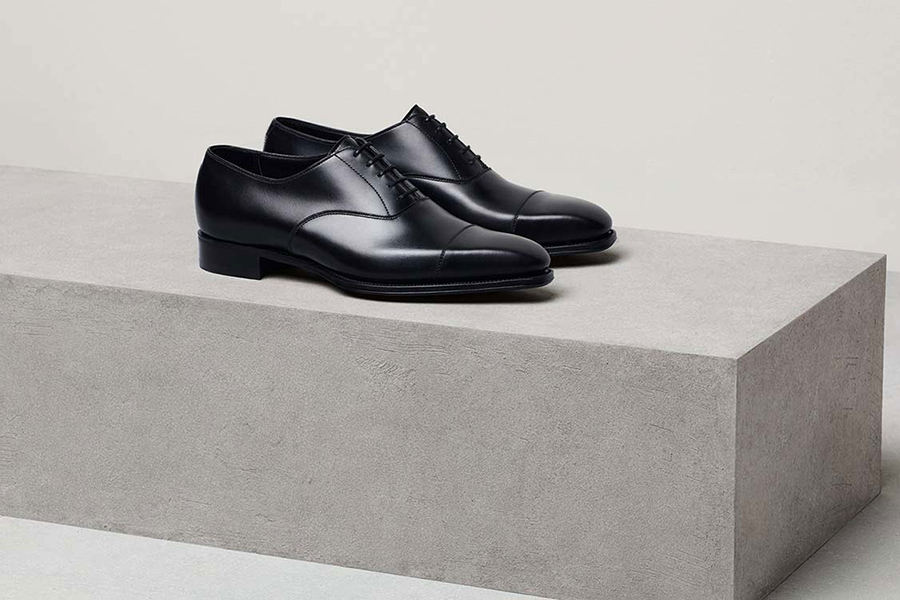 2. George Cleverley
A tale of three Georges; George Cleverley is currently headed by George Glasgow Snr and George Glasgow Jnr, who inherited the company from the eponymous creator himself. With workshops across England, George Cleaverley's clientele range from David Beckham to Winston Churchill. The illustrious shoemaker uses resoleable Goodyear welting and offers all classic footwear options, as well as more contemporary styles like monk strap brogues.
---
Featured Video from Man of Many
---
Headquarters: London, United Kingdom
Founder: George Cleverley
Founded: 1958, Mayfair, United Kingdom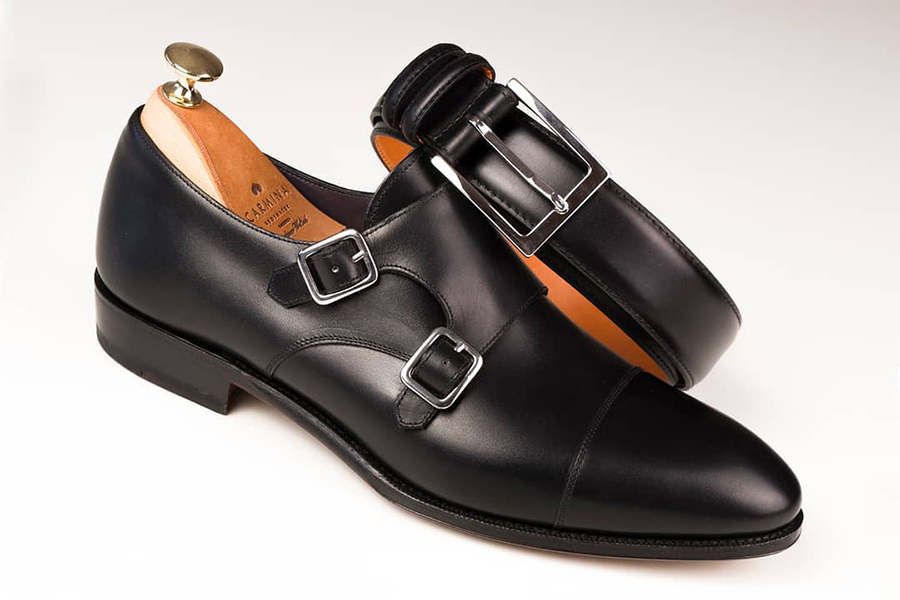 3. Carmina
Founded in Spain in 1866, Carmina have steadily expanded across the world whilst retaining their fastidious production style. With fifteen lasts designed to accommodate various foot shapes and differing aesthetics, and Goodyear welt stitching allowing for resoles every few years, Carmina is an ideal entry level bespoke footwear option.
Headquarters: Mallorca, Spain
Founder: Matías Pujadas
Founded: 1866, Mallorca, Spain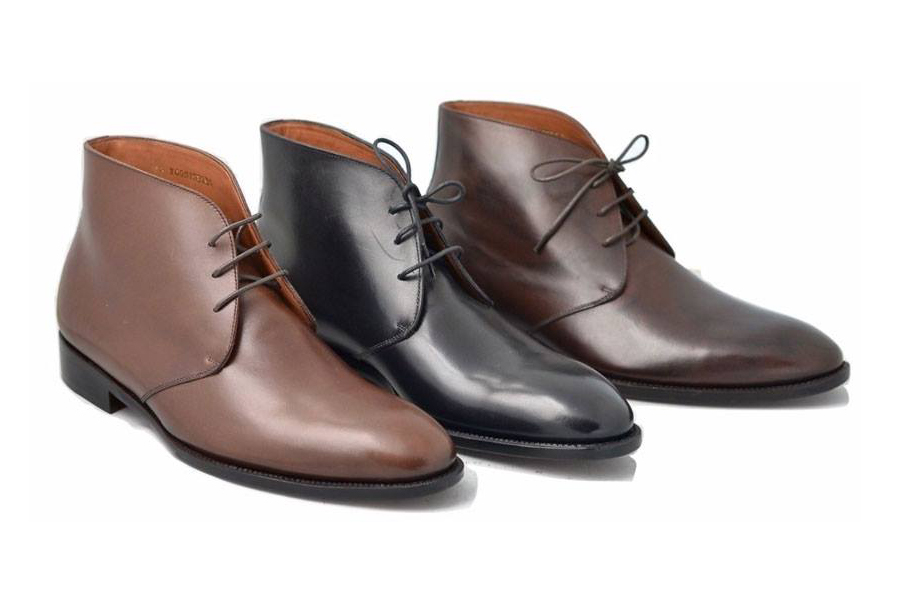 4. Andrew McDonald
Australia doesn't have much of a market for bespoke shoes, however Andrew McDonald didn't let that stop him from bringing them to our shores anyway. Formerly of John Lobb in London and Hermès in Paris, McDonald imbues traditional European shoemaking with a uniquely Australian sensibility, making quality bespoke footwear wearable down under.
Founded: 1999
Founder: Andrew McDonald
Located in: Sydney, Australia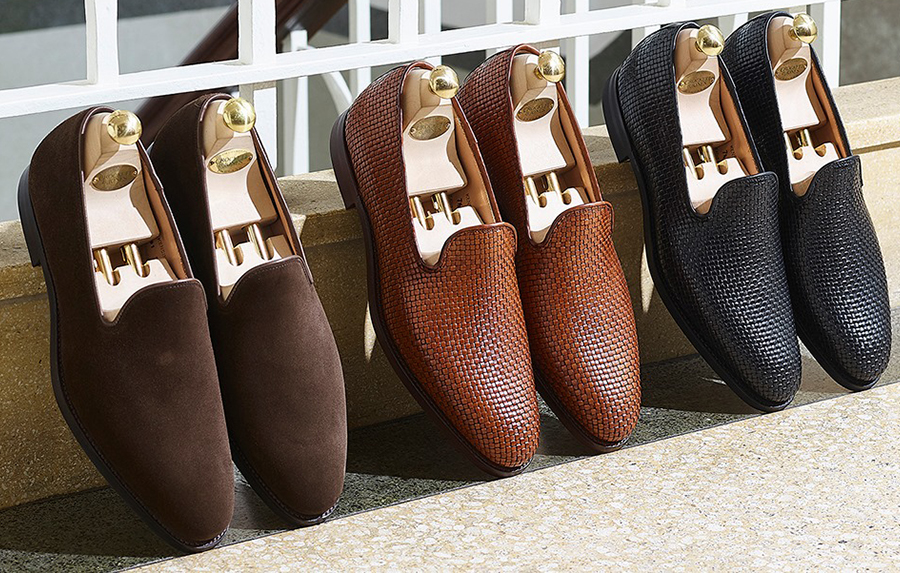 5. Crockett & Jones
Founded in England in the 19th century by Charles Jones and Sir James Crockett, Crockett & Jones remains owned and operated by the fourth generation of the original founding families. Utilising Goodyear welting and an eight stage construction process, Crockett & Jones shoes are made to last. Though their offerings are traditional, they've managed to retain their appeal, with Daniel Craig's James Bond wearing them in Skyfall and Spectre.
Headquarters: Northampton, United Kingdom
Founded: 1879
Founders: Sir James Crockett, Charles Jones, James Crockett
Subsidiary: Crockett And Jones Usa, Inc.

6. Edward Green
The eponymous label was established in Northampton, England, in 1890 by a former shoemaker's apprentice. To maintain their high quality, Edward Green produce just 250 pairs of shoes a week, utilising the hallmarks of traditional English shoemaking; Goodyear welts, full grain leather, and hand-cut patterns.
Headquarters location: Troy, New York, United States
Founder: Edward Green
Founded: 1890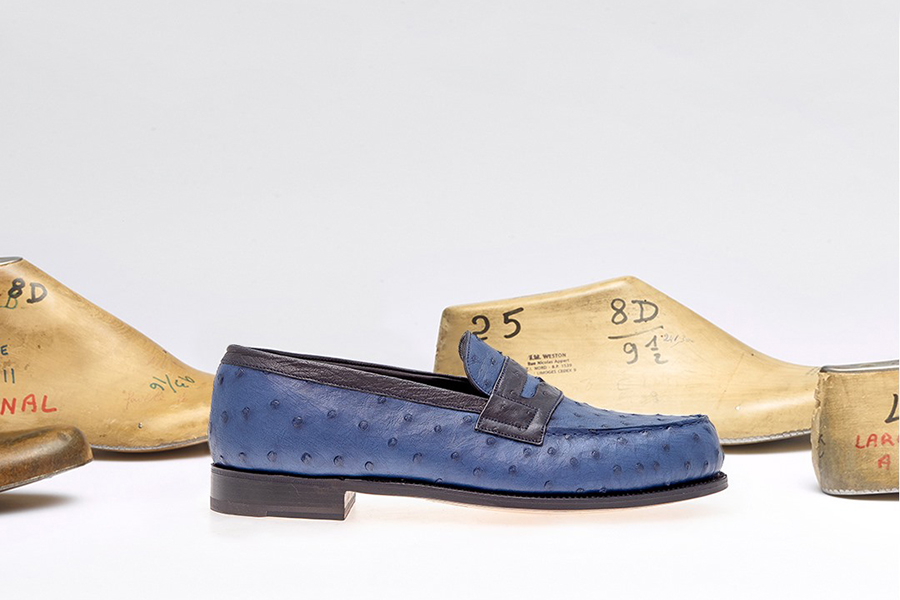 7. J.M. Weston
French label J.M. Weston was founded in 1891 by Édouard Blanchard, with their production remaining centered in their workshop in Limoges to this date. J.M. Weston own their own tannery, allowing them to retain control of almost the whole production process. Like many of the shoemakers on this list, they use Goodyear welt construction, allowing for their footwear to last decades with resoling. The French label imbue traditional English shoemaking with a Gallic approach; the resultant footwear being less traditional and more contemporary.
Founder: Édouard Blanchard
Founded: 1891
Headquarters: Limoges, France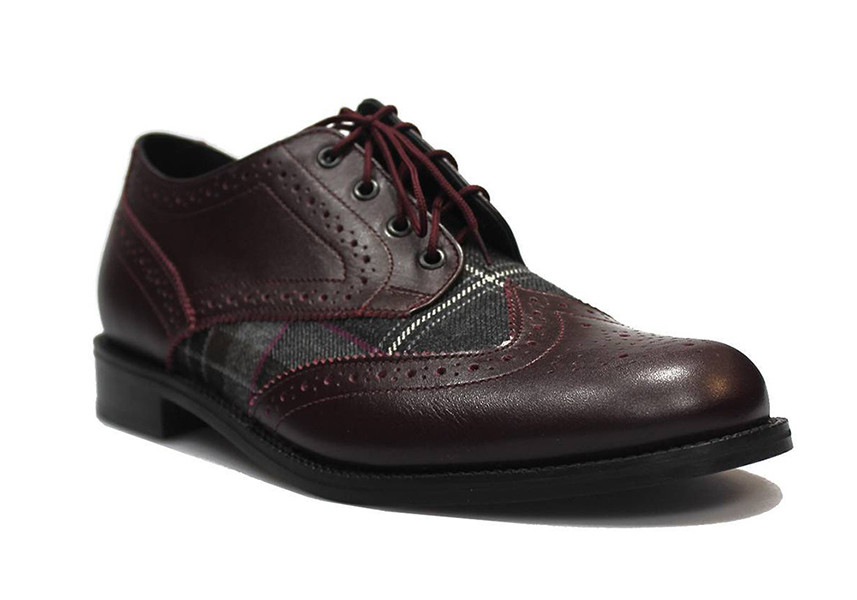 8. Buchanan Bespoke
Based in Glasgow, the Scottish brand has been making quality footwear since 1925. Buchanan Bespoke infuses its footwear with Scottish charm, with their bespoke shoes allowing for an individualised selection of leather and tartan.
Founded: 1925
Headquarters: Glasgow, Scotland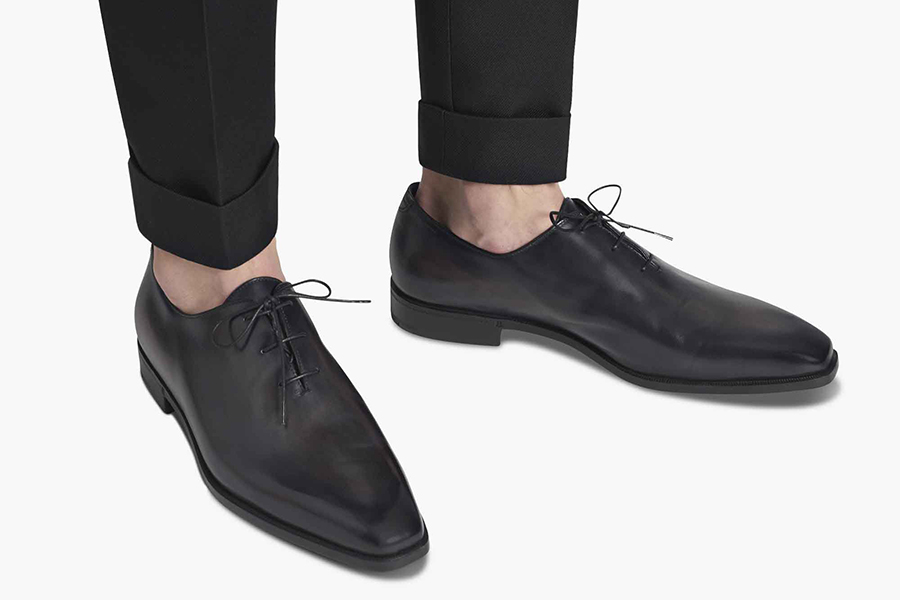 9. Berluti
The French fashion house was founded in Paris in 1895 by Italian Alessandro Berluti as a maker of bespoke footwear, and has since expanded to accessories and read-to-wear from 2005 onwards. However, Berluti's bespoke shoes remain the essence of the house; entirely handmade and customisable, Berluti footwear is still produced in their Parisian workshops. Renowned for their unique lace up shoes made from a single piece of leather with no visible stitching, Berluti shoes are loved by many, with their esteemed clientele including Andy Warhol and Jean Cocteau.
Headquarters location: Paris, France
Founder: Alessandro Berluti
Founded: 1895
Subsidiaries: Societe Nouvelle de Chemiserie Arnys, Anthony Delos
Parent organisation: LVMH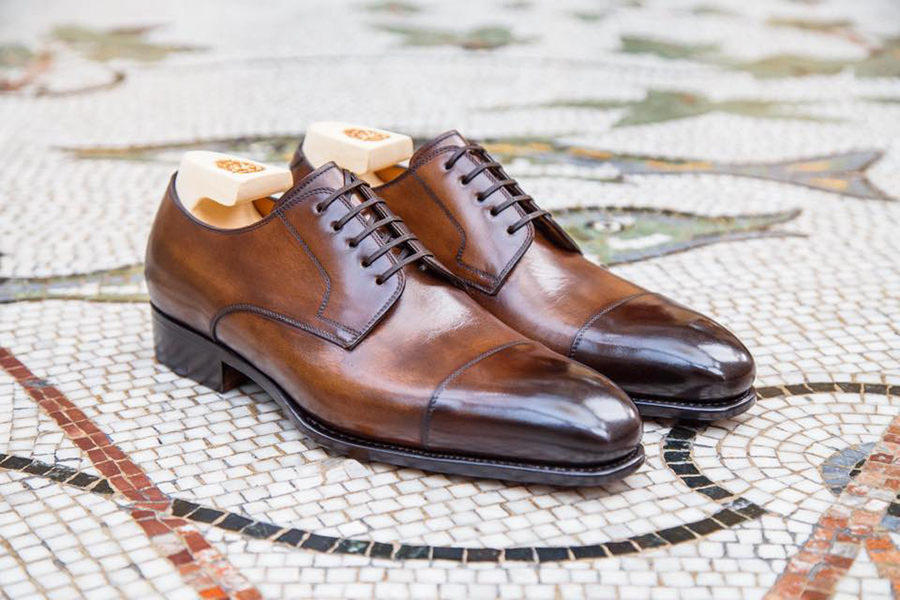 10. Paolo Scafora
Paolo Scarfora established his eponymous brand in Naples, Italy, in 1956, with the company currently being run by his grandson. Originally producing ready-to-wear footwear, Paolo Scafora has been offering bespoke shoes for the past decade. The handmade shoes utilise plastic lasts rather than wood, allowing them to be produced relatively quickly; in just four to six weeks.
Headquarters location: Naples, iItaly
Founder: Gennaro Scafora
Founded: 1956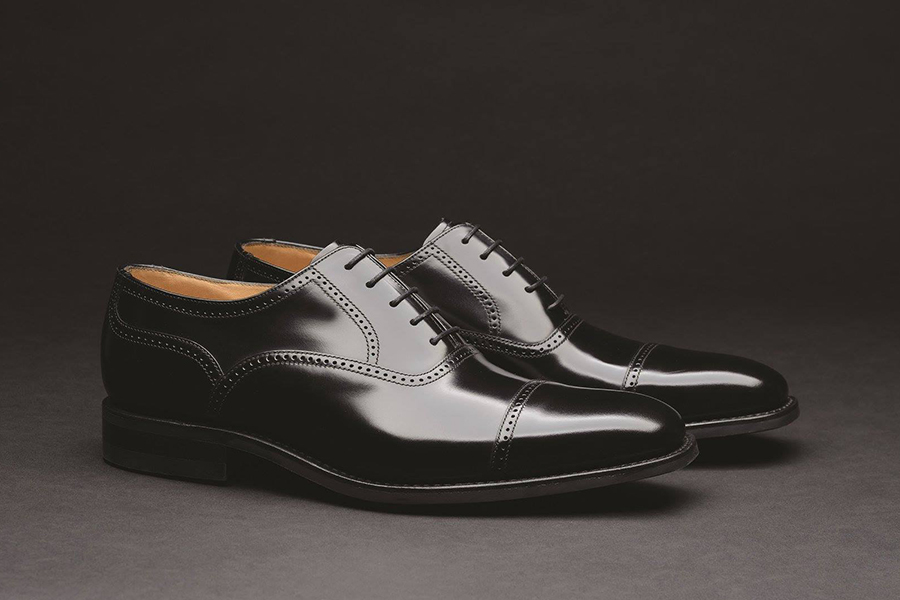 11. Loake
Founded in Northamptonshire, England, in 1880 by three brothers, Loake has stood the test of time; incorporating contemporary options into their classic range. Though not bespoke, Loake are a high-quality, affordable introduction into the world of custom shoes. Whilst factory made, Loake shoes still incorporate some handcrafted elements and utilise a Goodyear welt, allowing them to be resoled.
Headquarters location: Northamptonshire, United Kingdom
Founders: Thomas Loake, William Loake, John Loake
Founded: 1880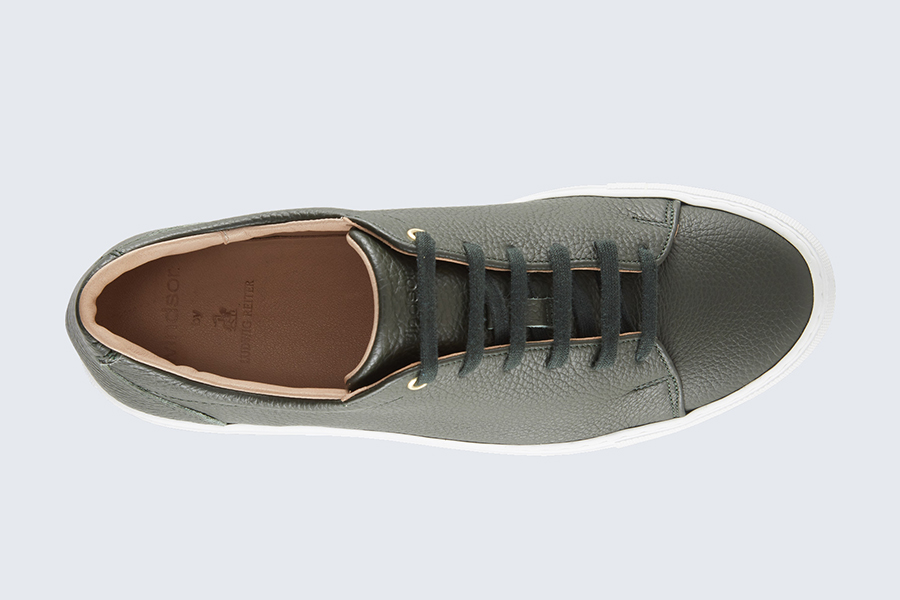 12. Ludwig Reiter
Viennese heritage shoemaker Ludwig Retier has been producing bespoke shoes since 1885, adopting the Goodyear welting technique in the early 1900s. Ludwig Reiter creates high-quality footwear in the Viennese style, with elements of traditional English shoemaking. In recent years, they've expanded into modern ready-to-wear styles like sneakers, and have collaborated with designers like Helmut Lang.
Headquarters location: Vienna, Austria
Founders: Ludwig Reiter I, Anna Reiter
Founded: 1885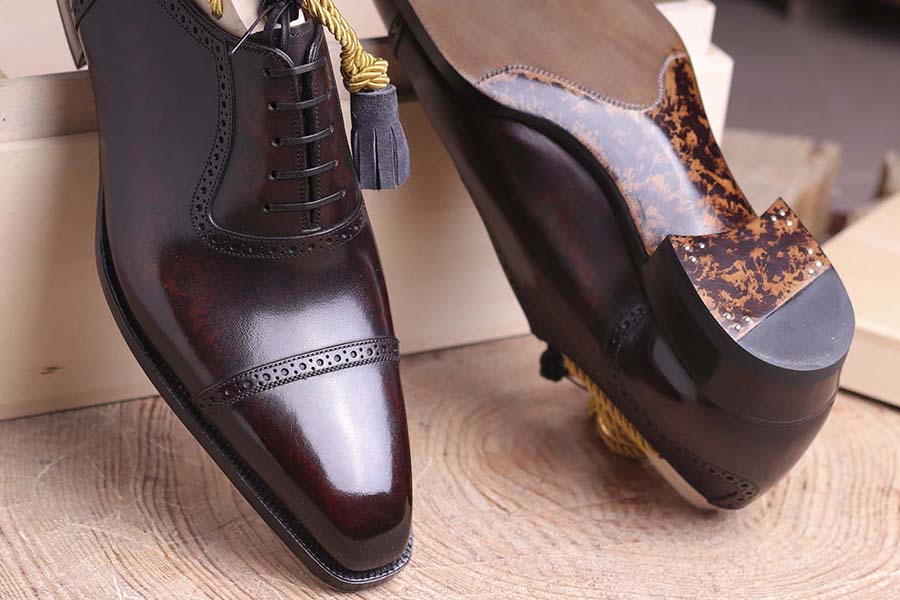 13. Antonio Meccariello
One of the few newer shoemakers on this list, eponymous Italian brand Antonio Meccariello has been producing bespoke shoes since 2012. With a family history in shoemaking and a prior collaboration with Mariano Rubinacci, Meccariello personally consults and fits his clients in his showroom just outside Naples, Italy. In addition to a bespoke service, Antonio Meccariello has a read-to-wear range which makes for a good starting point for the budget shoe lover.
Headquarters location: Napoli, Italy
Founder: Antonio Meccariello
Interested in more footwear related stories? Here are a few stories to get you started:
Alternatives to the Best Shoemakers and Brands in the World
Best Shoe Repair Stores in Melbourne & Sydney
Best Australian Boots, Shoes, and Sandals for Men
Best Shoe Stores in Melbourne and Sydney
You'll also like:
General FAQ
Still have questions? We've got you covered.
Who are the best bespoke shoemakers in the world?
Some of the best bespoke shoemakers include John Lobb, George Cleverley, Paolo Scafora, Edward Green, and Crockett & Jones.
What is the oldest shoe brand in the world?
Ed Meier is the oldest shoemaking company. Founded in Munich in 1596, the German company started with customised shoes, expanding into RTW in the 20th century.
Which is the best shoes brand in world?
English company John Lobb make some of the best bespoke shoes in the world.
What are the top 10 shoe brands?
The top 10 shoe brands in the world are Nike, Adidas, Jordan, Reebok, Vans, Converse, Under Armour, Puma, New Balance, and Sketchers.
---
Featured Video from Man of Many