Customise Your Own Nike Dunk Low on Nike By You
We're moving into the new year but the Nike Dunk train is continuing full steam ahead. With the resurgence of the Nike Dunk in 2020 through collaboration heavy models such as the Ben and Jerry's Dunk and the college inspired two-tone colourways, you might've thought your Dunk fix was satisfied. Wrong. Nike is kicking off the New Year with a bang, announcing that the widely famous Dunk Low silhouette will be coming to Nike By You. Hypebeast's rejoice, you can finally create a one-off pair of your own.
You'll also like:
15 Best Sneakers of 2020
Sneaker News #20 – Nike Teams with AMBUSH and adidas Collides with NASA
Cop These Air Force 1 '07 Leather Sneakers From MR PORTER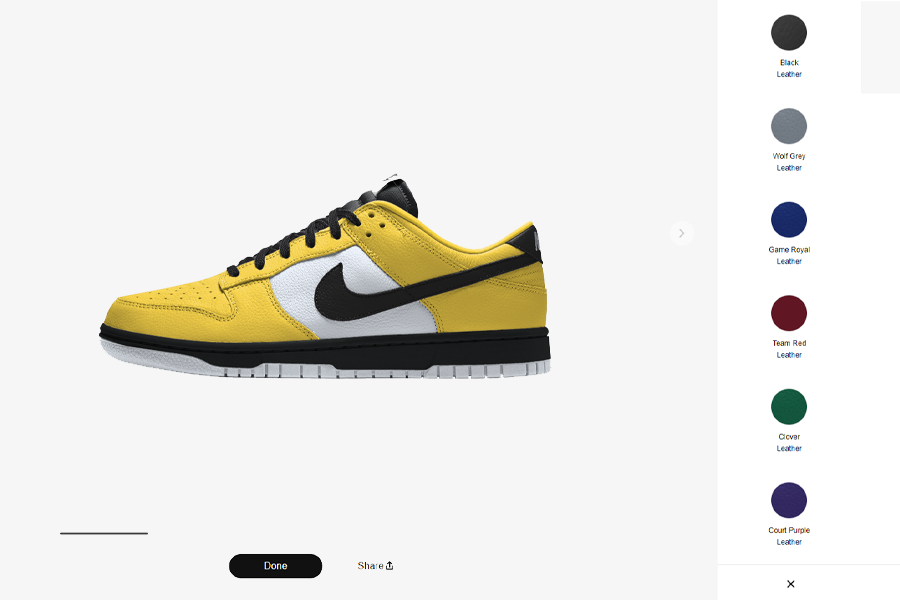 Last year was all about the Nike Dunk and 2021 is set to continue to push the silhouette even further. Sneakerheads of yesteryear will remember the NikeID days where you could take some of Nikes most popular casual and basketball sneakers and customise them to match your outfit or team to perfection. Nike By You will appear very familiar, you will have the option to customise the basketball-turned-lifestyle model into a model that satisfies your every desire. You will have the choice of suede, smooth, and pebbled leather uppers, and a variety of colours including the staple gum outsole.
Don't get too ahead of the game though, there's a sly catch to help out the sneaker collectors and resellers. You can't simply recreate last year's two-toned "Be True To Your School" college colourways. So unless you want to take the sneaker to a shoe surgeon and have that toebox corrected in white there won't be any "Syracuse" dunks for you. Sneaker OG's will remember the days of NikeID where this was simply part and parcel of the design process.
Nike Dunk Low By You (US Only)
7 Custom 'Nike By You' Dunk Low's
Just because Nike is keeping the reigns on its most popular colourways doesn't mean you have to resort to creating an all-black or white sneaker with a coloured swoosh. There's still a multitude of colours and materials to choose from. So why not let those creative juices flow and make something truly you. If you can't make your mind up we've got some Nike Dunk Low samples for you down below, so check it out for inspiration, or completely copy us, the choice is yours.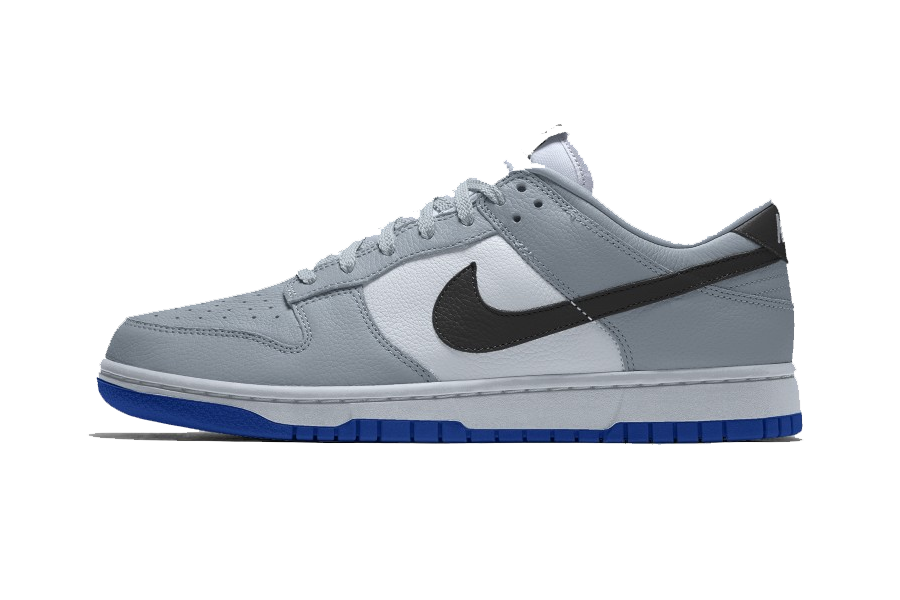 1. 'Dior' Dunk Low
Inspired by one of the most talked-about sneakers of 2020, the Dior x Air Jordan 1. This colourway is sure to be the most popular Nike By You Dunk Low.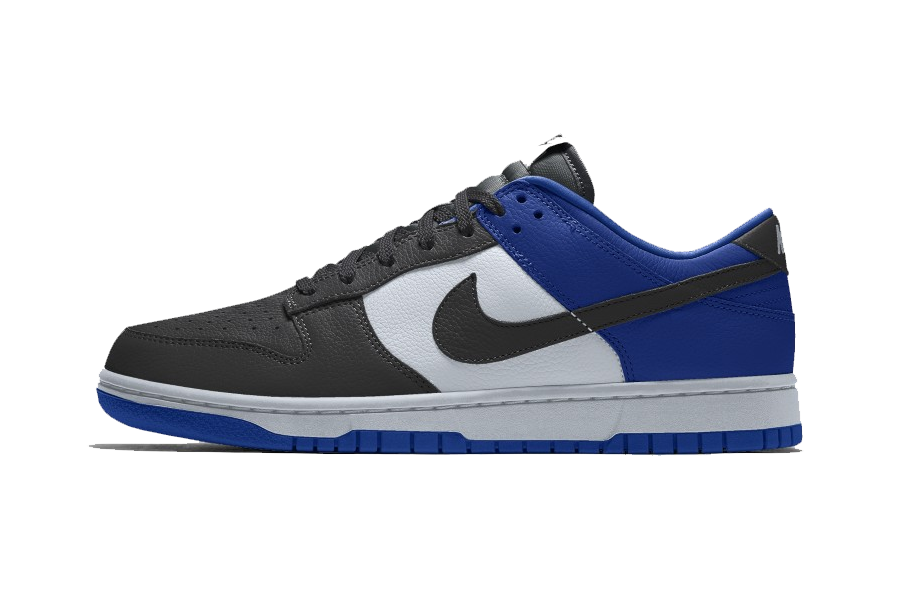 2. 'Fragment' Dunk Low
This Dunk is inspired by the Fragment x Jordan 1. When it comes to Jordan 1's the Fragment is up there with the best of them, so why not transform the colourway into a dunk.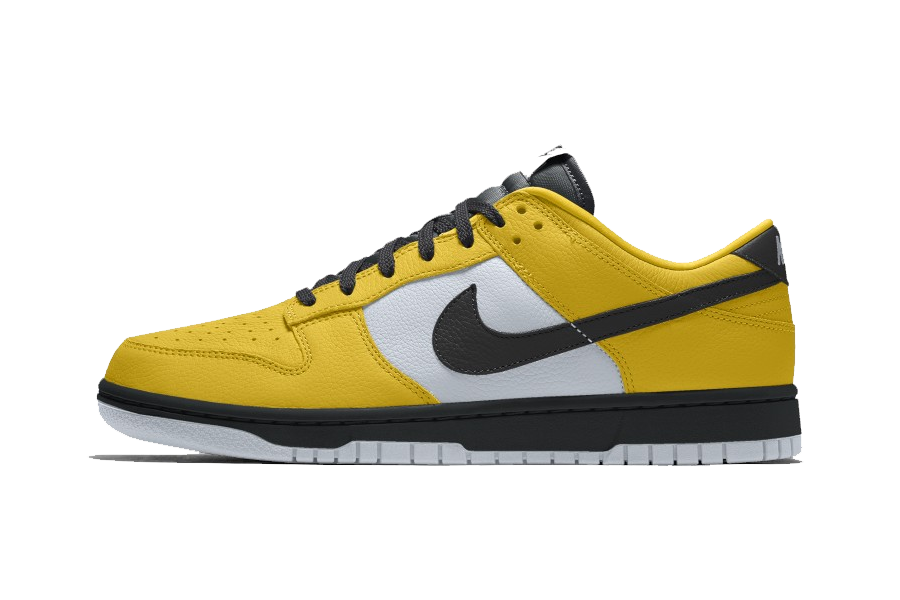 3. 'Kill Bill' Dunk Low
Affectionately named for its yellow and black colourway the 'Kill Bill' or 'Pittsburgh' dunk low is a standout sneaker.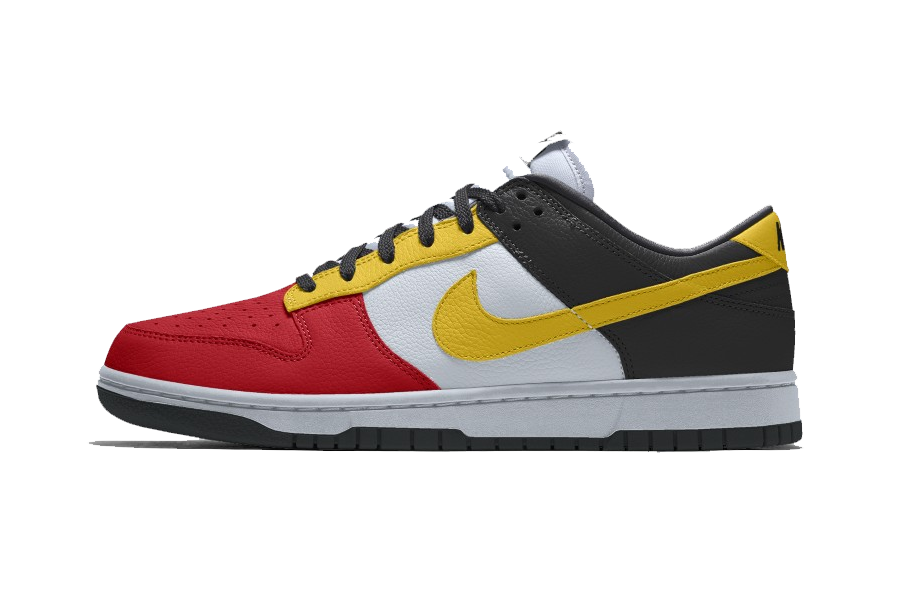 4. 'Indigenous Australia' Dunk Low
Showcasing the colours of the aboriginal flag, this Nike Dunk low showcases Australia's indigenous heritage.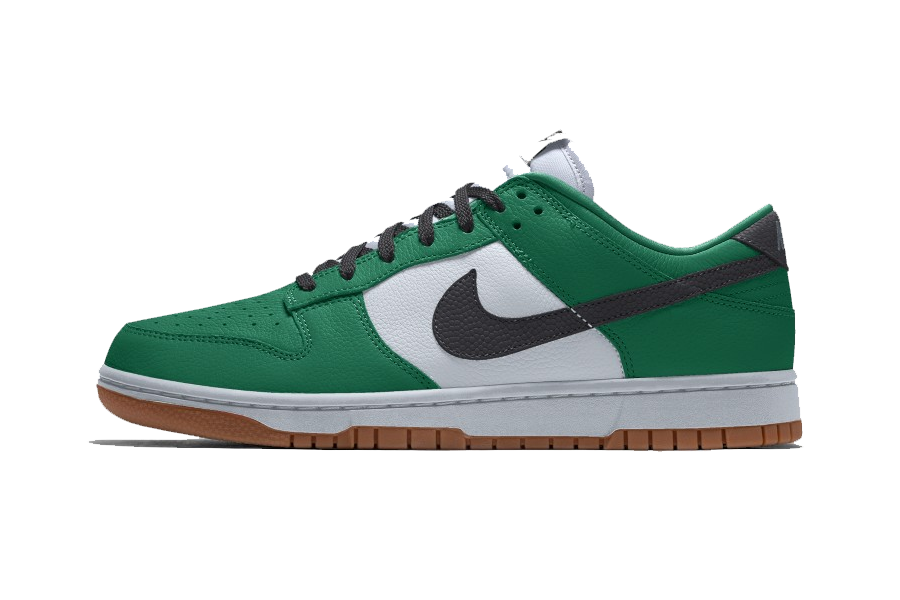 5. 'Milo' Dunk Low
This colourway puts an Aussie twist on famous sneaker collector Mayor's 'Strawberry Quik' coloured bespoke Airforce One.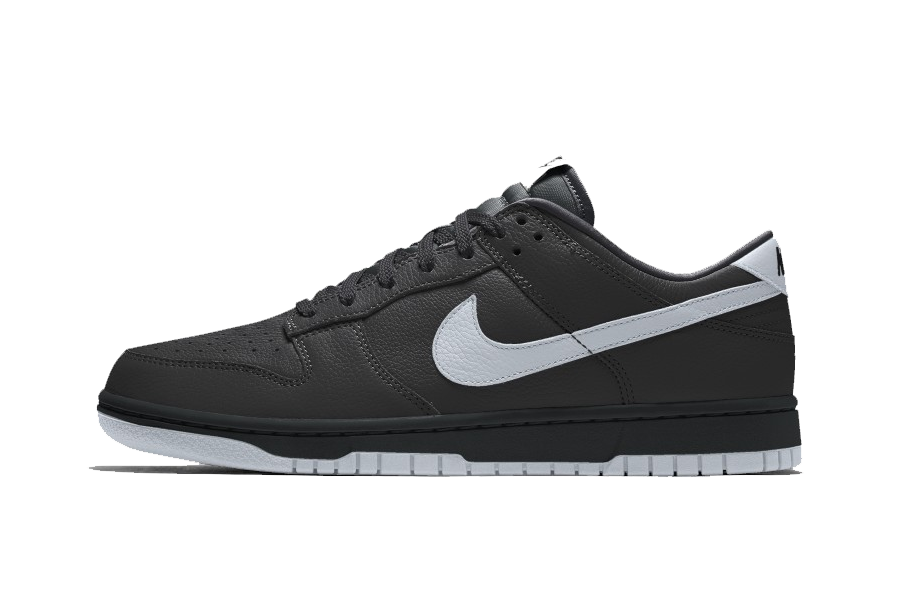 6. 'The Black Album' Dunk Low
Taking inspiration from one of the most sought after Nike Airforce 1 models, the Black Album Dunk low is as good as the rhymes from Jay-Z himself.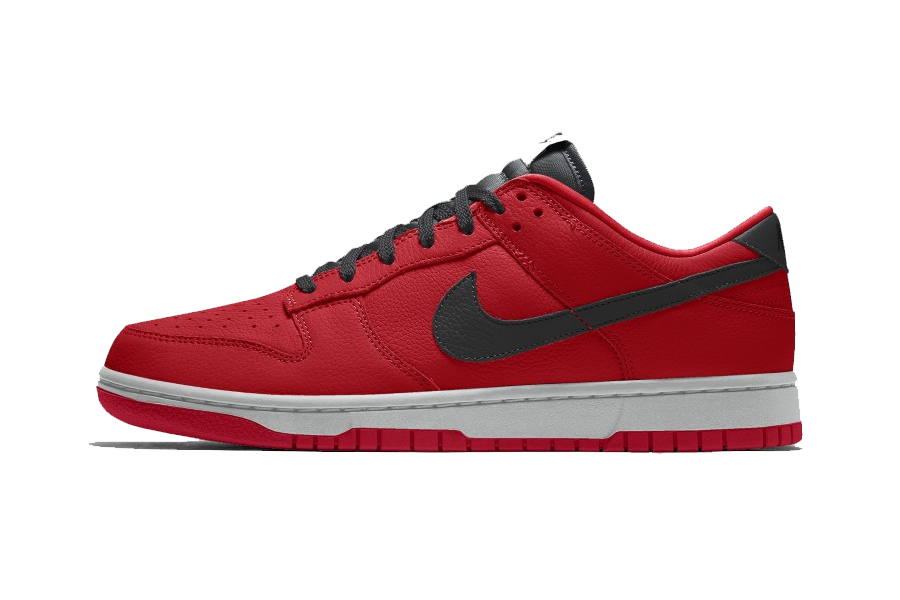 7. 'Clot' Dunk Low
Take the most expensive Nike Airforce 1 on StockX and you have the Clot Nike Dunk Low. At least these won't set you back over $30k.
You'll also like:
15 Best Sneakers of 2020
Sneaker News #20 – Nike Teams with AMBUSH and adidas Collides with NASA
Cop These Air Force 1 '07 Leather Sneakers From MR PORTER
General FAQ
What happened to Nike Dunk by you?
Nike added Dunks to its 'By You' program on January 4th allowing customers to customize their dunks, three days later the site crashed.
Where can I buy Nike Dunk Low?
Nike Dunk Lows can be purchased on the official Nike website.