The Nike Air Max 90 'Cork' Slide Has Already Sold Out
The latest Nike Air Max 90 'Cork' Slide has officially been unveiled and while it's far from the prettiest footwear that the streetwear staple has released, it might just be the comfiest. Taking inspiration from the 'Working From Home' wardrobe, Nike has revamped its iconic lounging lineup, introducing a new variation to its Air Max 90 Slide range. The latest edition puts things in an entirely persepctive, with different materials and colourways designed to get the most out of your wear.
You'll also like:
adidas Cuts the Heel for Slip-On Stan Smiths
Kim Jones x Converse Chuck Taylor 70 Stays Close to its Roots
Kanye West's $1 Million Original Yeezys are Going to Auction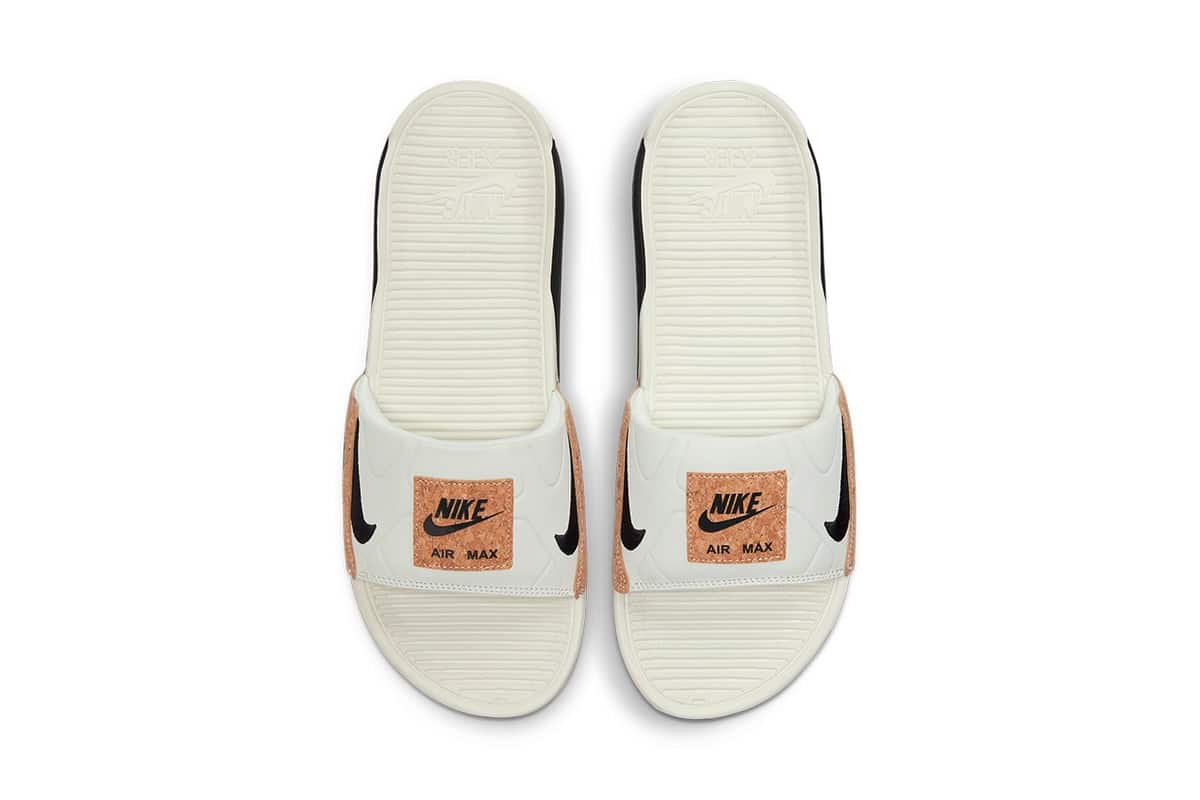 The new edition features a familiar silhouette that begins with a padded off-white strap. The slides are highlighted by solid black Swooshes on the lateral and medial sides, giving a slightly more earthy tone than we're used to seeing. Industrial by nature, the shoes also cop cork-infused overlays on the sides and a square shaped patch located in the dead centre of the design.
From a design perspective, the revamped slides take things in a new direction material-wise, but they don't stray far from the core aesthetic. In a nod to the old Air Max 90s of old, you can find the iconic Air Max 90 windows on the strap as well as the moulds that house the Air units. These elements, found towards the back of the midsoles are also treated with a faded black tone. In terms of  footbeds, the  Nike Air Max 90 'Cork' Slide is lined with horizontal grooves that run from top to tail and feature an off-white paint job to match up with its base layer strap.
While they aren't exactly for everyone, the new Nike Air Max 90 'Cork' Slide is causing a stir online, and as sneaker fans know, that means resale value. According to Hypebeast, the new footwear has already sold out via Nike Japan, with plans for the shoe to drop online in other markets expected to come soon. For now, it's worth scouring the net for these steezy, slip-ons if you're keen to up your WFH-wardrobe.
You'll also like:
adidas Cuts the Heel for Slip-On Stan Smiths
Kim Jones x Converse Chuck Taylor 70 Stays Close to its Roots
Kanye West's $1 Million Original Yeezys are Going to Auction
---
Featured Video from Man of Many