How Nike is Paving the Way to a Zero Carbon & Zero Waste Future
This year marks the 50th anniversary of Nike, aka the undisputed king of modern footwear and athletic apparel. Self-improvement and innovation lie at the very heart of the brand's ongoing success and we're not just talking about the latest collections. Now more than ever, The Swoosh is making all kinds of positive strides in its effort to foster a diverse and multi-generational global community whilst building toward a zero-carbon and zero-waste business model. And if you think they're merely hopping aboard some sort of corporate bandwagon, then you don't know your history. Here are all the ways that the brand has implemented eco-friendly policies over the last few decades as they look toward the future and pave the way for a better and cleaner planet.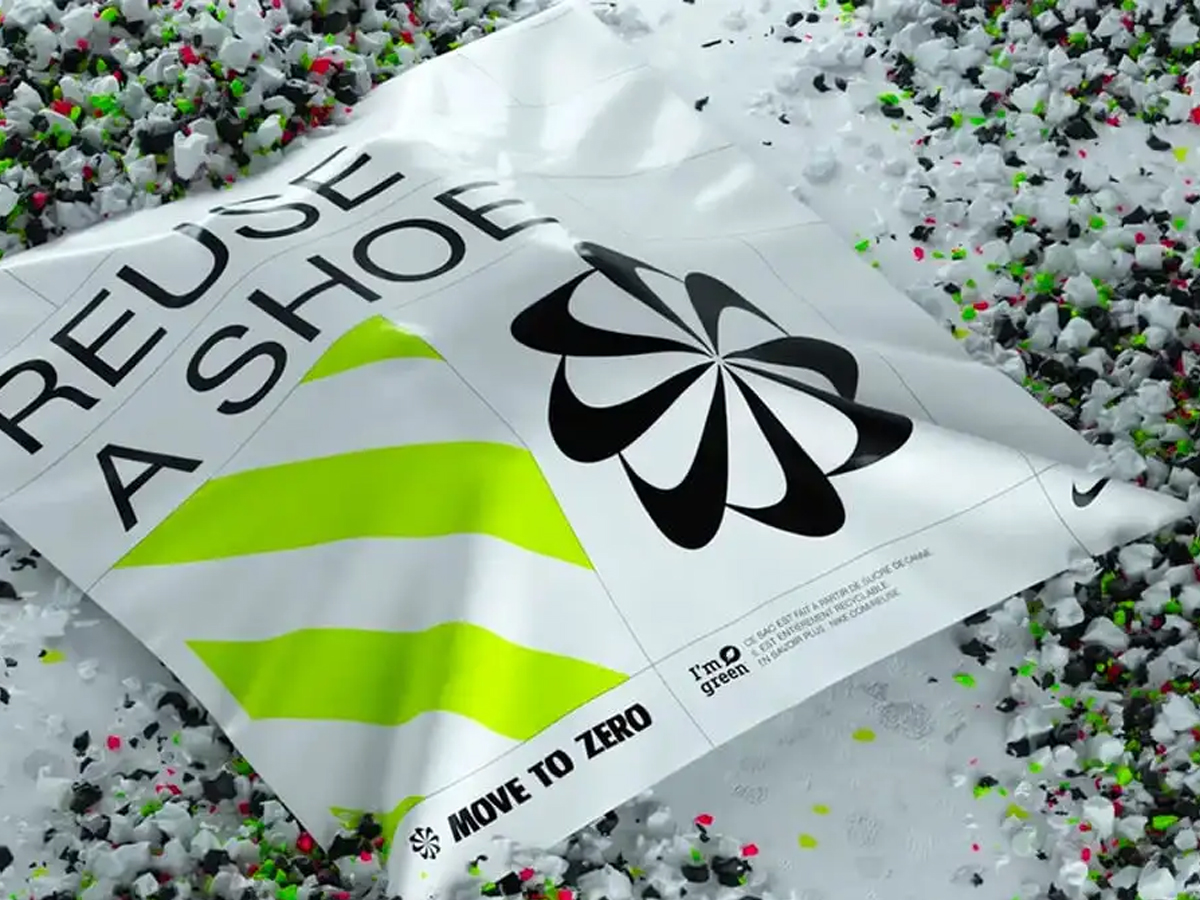 1993: Re-Use a Shoe
We have former Nike employee Steve Potter to thank for this forward-thinking program, which kicked off in the early 1990s and carries on to this day. It takes used footwear that was destined for the dump and shreds it down into 'Nike Grind,' a reusable material that's upcycled and repurposed to a wide variety of ends, including turf, apparel, and new sneaker silhouettes.
1998: Nike Formally Adopts a Corporate Sustainability Policy
Long before climate change was grabbing headlines on a daily basis, Nike formally committed to building an eco-friendly business model over time, with the goal of securing an intergenerational quality of life for customers, business partners, and shareholders alike. In 2001, they issued their first "Nike Impact Report," which set social and environmental targets and tracked annual progress moving forward.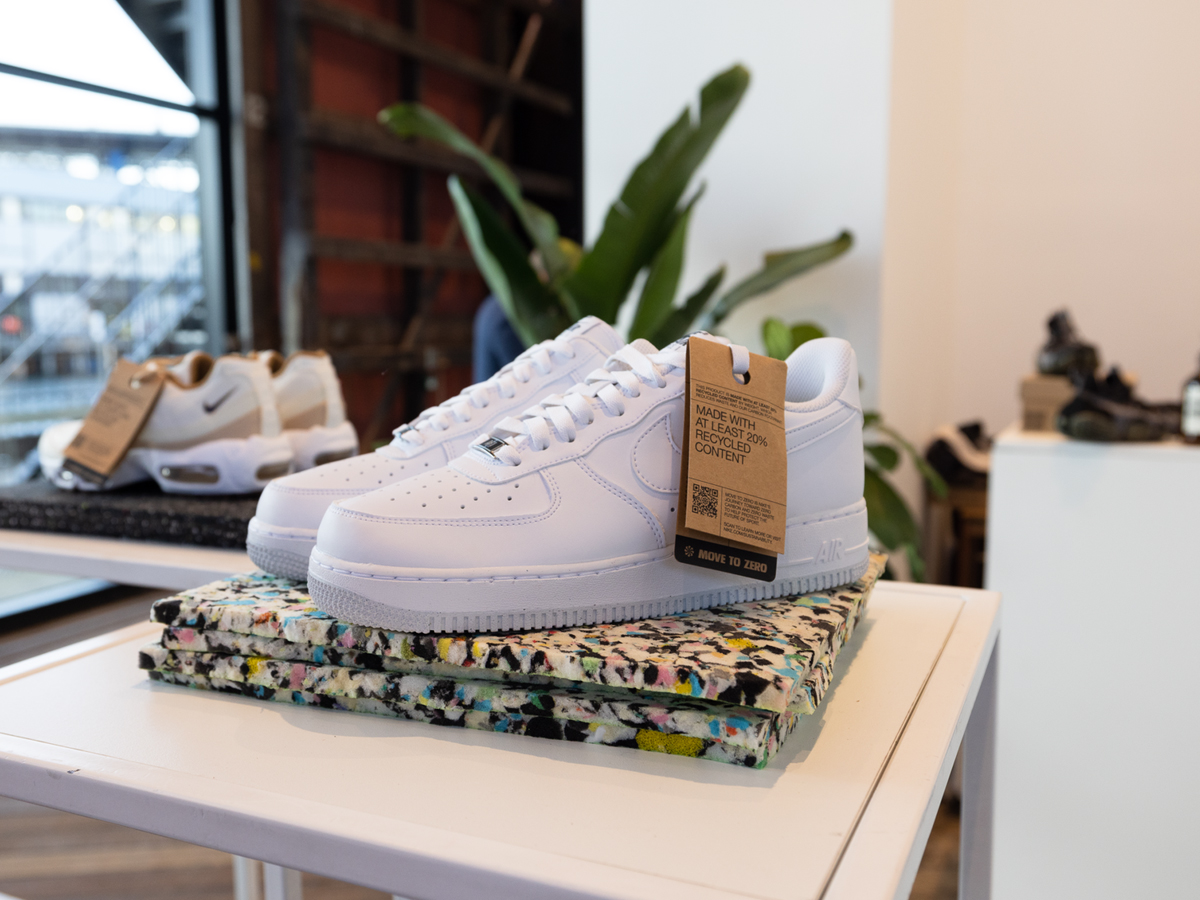 2006: Nike Starts Phasing Out the Use of SF6
A greenhouse gas called SF6 once put the "Air" in Nike Air sneakers and contributed to climate change in the process. Without any regulatory interference, the company took it upon itself to phase out the harmful gas as they built toward a sustainable future. Since 2020, they've reused more than 90% of the scrap waste from materials used for former Air soles to create new, lightweight cushioning systems.
2008-9: A Time of Great Progress
In the late aughties, Nike enacted some major moves in terms of improving sustainability. For starters, this was the first time that all nine of their national football teams—including those from Australia, Brazil, and the U.S.—wore athletic jerseys made entirely from recycled plastic water bottles. It's a trend that continues to this day and extends beyond jerseys, with approximately 75 per cent of all Nike football apparel being crafted from 100 per cent recycled polyester.
Around the same time, Nike helped form the Business for Innovative Climate and Energy Policy (BICEP), a new coalition of consumer-based companies that pushes for U.S. climate and energy legislation. The brand was also instrumental in the creation of the Sustainable Apparel Coalition (SAC), which aims to both standardise and stabilise the supply chain through synergistic practices.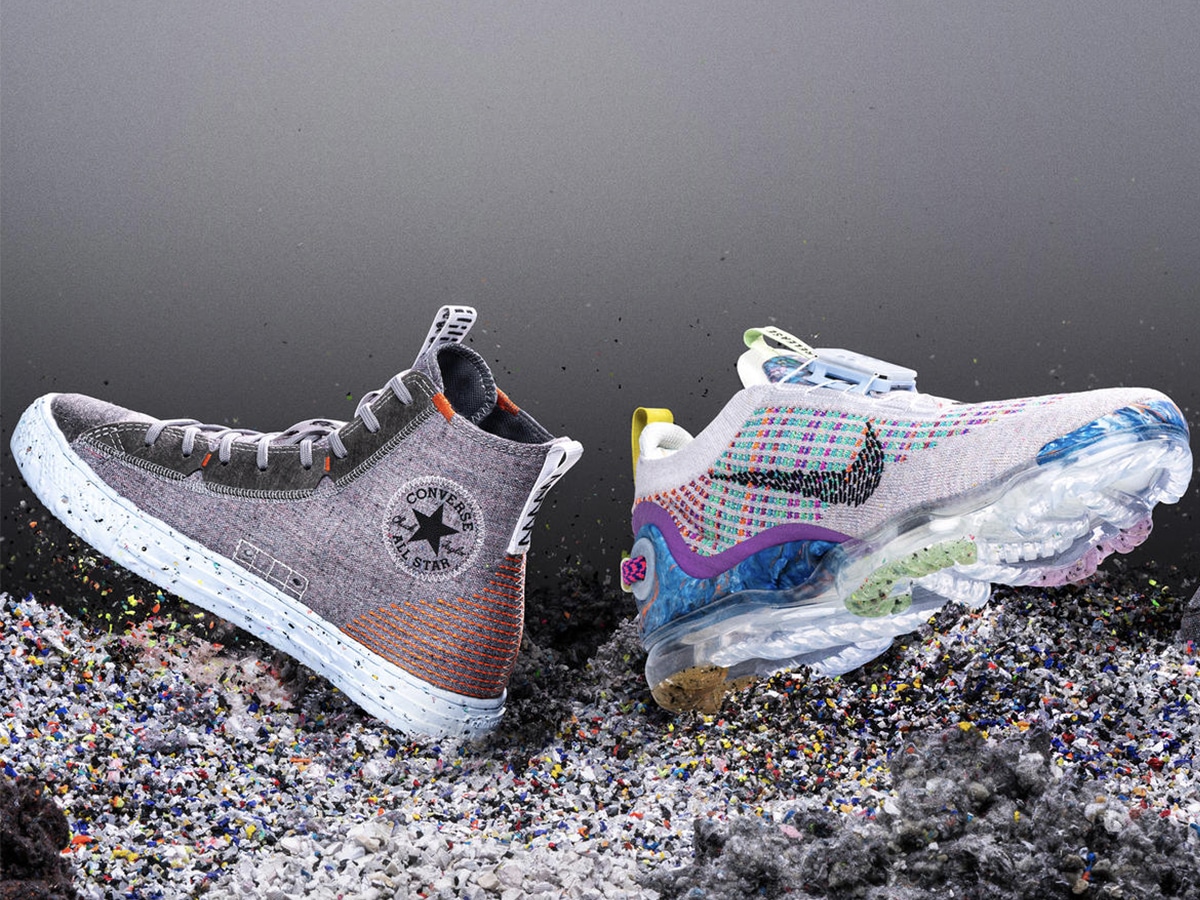 2012: Introduction of Flyknit
After 10 years of research and development, Nike finally unveiled revolutionary Flyknit technology in 2012. Equal parts optimal and influential, the knitting-based material reduces manufacturing waste by 60% on average when compared to traditional footwear uppers. It also uses recycled polyester and thereby helps prevent literal tons of plastic from reaching landfills.
2015: Nike ColorDry Technology Debuts in Pro Tennis
Announced in 2012, ColorDry Technology became the first commercially viable textile dyeing machine to use recycled CO2 in lieu of water. It made a grand public entrance into the world of pro tennis when Australia's own Nick Kyrgios rocked a Nike Tennis ColorDry Polo during a 2015 tournament in Indian Wells.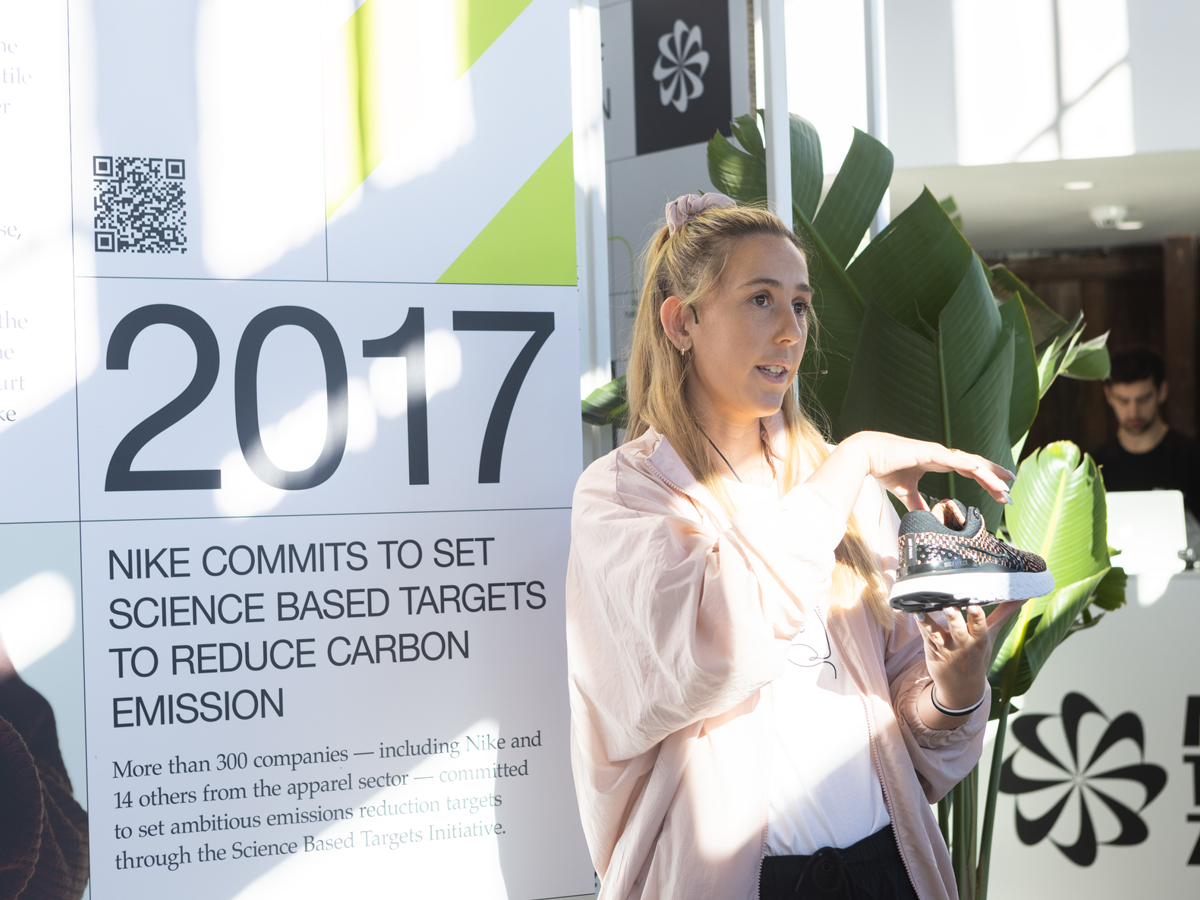 2017: Nike Sets Science-Based Carbon Reduction Goals
Another big year for Nike, 2017 saw them joining over 300 companies in a commitment to set emissions reduction targets as part of the Science-Based Targets Initiative. This was also the year that the brand introduced their signature Flyleather, which delivers the properties of natural leather but employs a (minimum 50%) blend of recycled leather fibres and synthetic fibres, reducing waste as a result.
2019: Nike Establishes a Circular Design Guide
In the vein of Global Fashion Agenda, Nike launched 'Circularity: Guiding the Future of Design,' a comprehensive guide that doubles as a universal call to action. Rooted in both hard science and the brand's existing sustainability protocols, it uses 10 principles of circular design as the gateway to a zero-waste business model.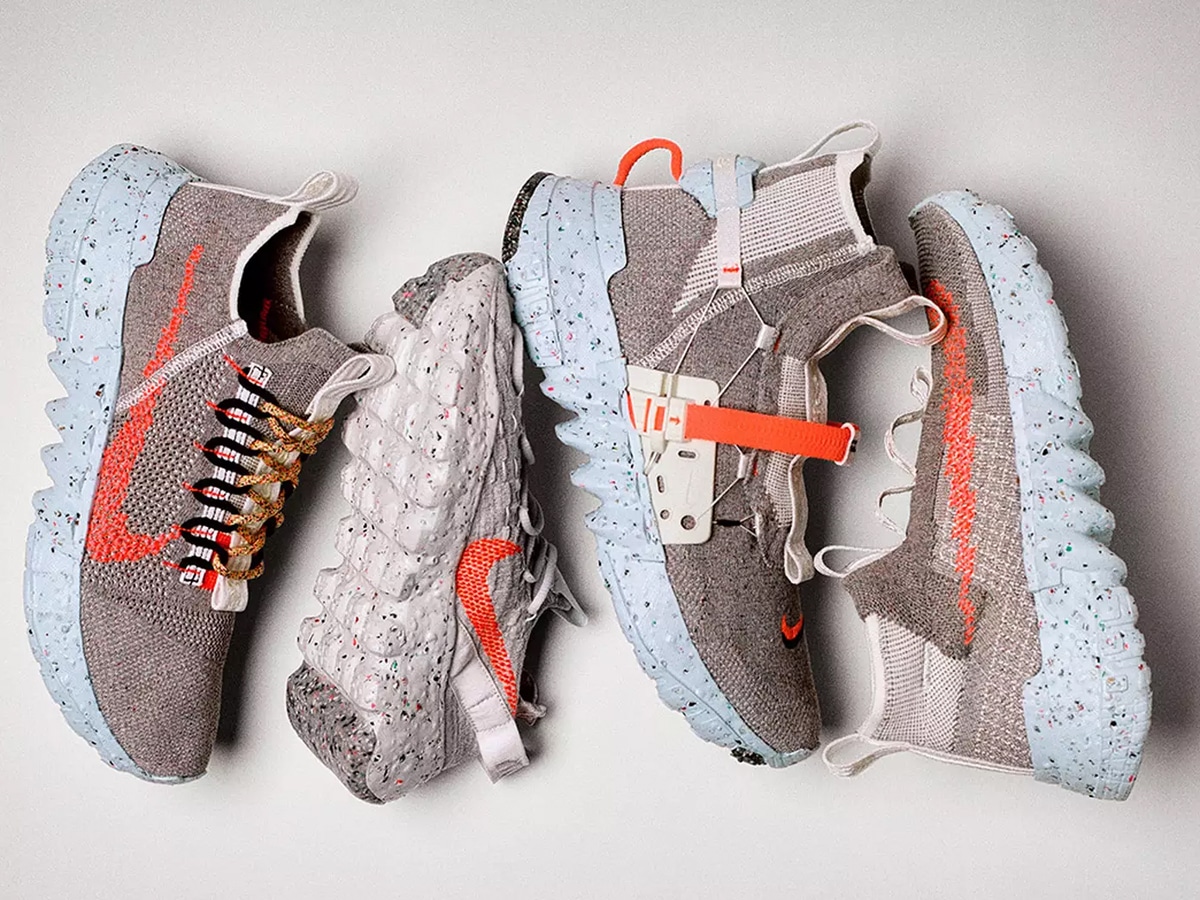 2020: Nike Unveils the Space Hippie Footwear Collection
An experimental work in progress, the Space Hippie footwear range is partially constructed using Nike's own "space junk," meaning scrap material from factory floors. Each silhouette is made from at least 25-50% recycled materials by weight and every aspect of production—from manufacturing to distribution—pays close attention to environmental impact. The circular design vision is already coming to life.
2021: Launch of Nike Refurbished
Here we have another notch in Nike's circular design belt, better known as Nike Refurbished. One of the brand's most recent consumer offerings, it takes gently worn or slightly imperfect sneakers, refurbishes them by hand, and then sells them to customers through select retail locations.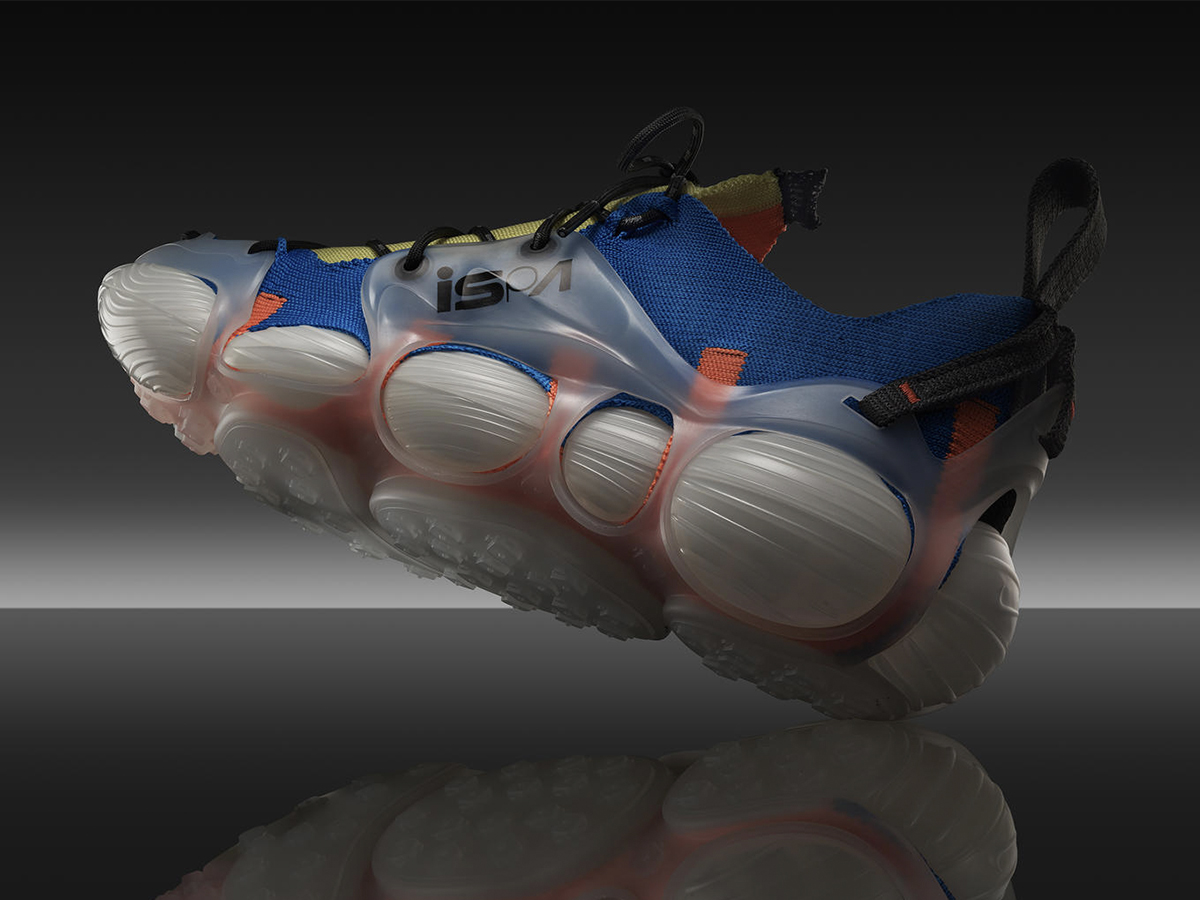 2023: Meet the Nike Ispa Link Axis
Nike teamed up with wizards from the respective realms of engineering and digital product creation to generate one of their latest releases. It goes by the name of Ispa Link Axis and reimagines the possibilities of both aesthetics and manufacturing. The 100% recycled polyester uppers on every pair are engineered so as to fit over the outsoles, whilst the 100% recycled TPU (Thermoplastic Polyurethane) tooling makes use of scrap airbag material. Yet again, we see the brand honouring circular design principles such as material choice, waste avoidance, and refurbishment.
Moving Forward: A Zero-Waste Future
Nike will only improve upon its sustainable practices moving forward, with the goal of drastically reducing their carbon footprint by 2025. As a signatory of the Fashion Pact Commitment, they're pursuing a target of 30% GHG emission reduction by 2030 and hoping to achieve carbon neutrality by 2050. In Europe, meanwhile, they've been powering numerous owned and operated facilities using 100% renewable energy since 2020.
In their FY20 Impact Report, Nike laid out their targets as they pertain to the company's "purpose pillars" of People, Planet, and Play. By 2025, they aim to have 50% representation of women in their global workforce and $125 million invested in racial equity. That's in addition to planetary goals such as a tenfold increase in the production of refurbished, recycled, or donated goods and 100% waste diversion from landfills.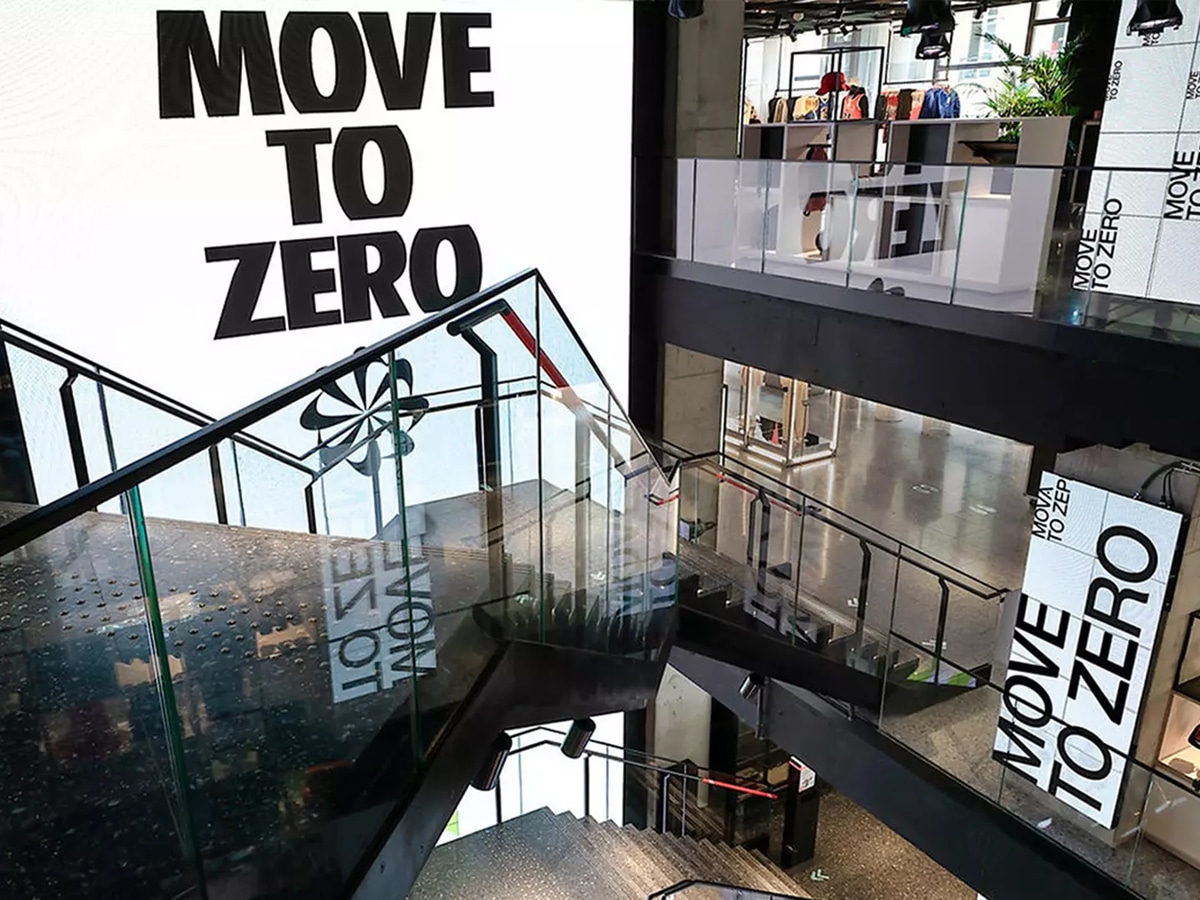 50 Years of Progress
Never a company to rest on their laurels, Nike reflects on 50 years of progress by looking firmly toward the future. Customers can expect the same tier of quality, design, and performance but with an ever-evolving focus on environmentally-friendly practices and a more inclusive workforce. To quote co-founder Phil Knight directly, "If we've learned anything from the past, it's that we're in for one hell of a future."
Happy 50th anniversary, Nike. Here's to 50 more years of game-changing progress.