Oliver Cabell Scuffs the Sole with its Latest Collection
Luxury footwear label Oliver Cabell is changing lanes with its latest collection. Inspired by the distressed-sneaker trend championed by GGDB, the new collection features a range of pre-scuffed kicks that are embellished with that love-worn look straight out of the box. Renowned for their expert craftsmanship, luxury materials and minimalist aesthetic, the distressed collection is a conscious move by the Australian fashion house to move towards high fashion.
You'll also like:
Oliver Cabell x Remy Carriat Court Sneakers Take a Stitch Out of Hermes' Book
KAAP x Oliver Cabell Sneakers are Hand-Painted by Hermés' Tannery
Reach Out and Touch Oliver Cabell's Merton Sneaker
The new distressed collection is available in a plethora of colourways in both the Court and their favourite Low 1 silhouettes. They've also included a new line called the Demi which blends the two best selling profiles and adds a wraparound sole.
For now, only a few are available for immediate dispatch but the more unique and intricate styles are available for pre-order at a discounted rate. Starting at $198, this represents a significant discount to usual and an arm and a leg less than it's Golden Goose muse.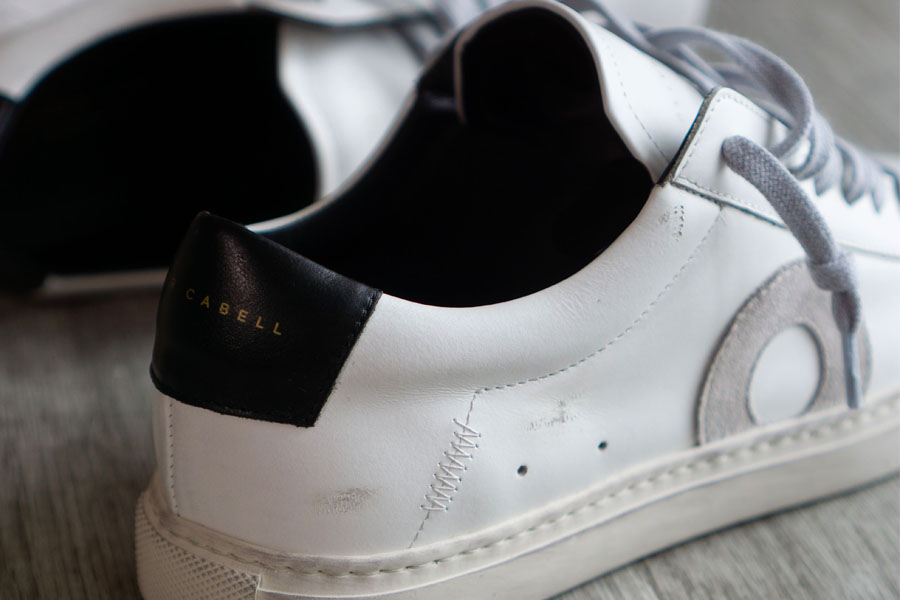 Oliver Cabell guarantees a no-two-pairs-the-same distressing which will make your purchase truly unique. Boasting the Italian calfskin leather the brand's famous for, you'll find it becomes naturally softer with the selective aging that goes on in the distressing process. So the new range is more stylish, comfier and, if you're quick, at a discounted rate right now… If that doesn't get you in the mood for some new kicks then I don't know what will.
You'll also like:
Oliver Cabell x Remy Carriat Court Sneakers Take a Stitch Out of Hermes' Book
KAAP x Oliver Cabell Sneakers are Hand-Painted by Hermés' Tannery
Reach Out and Touch Oliver Cabell's Merton Sneaker