This Ralph Lauren Polo Face Mask is COVID-Couture
Get ready people; designer face-masks from prolific clothing brand Ralph Lauren are coming right at you. Featuring two versions of the high-end fashion masks "for all the ways you work and play," 50% of the proceeds from each purchase will be donated to the COVID-19 Solidarity Response Fund for the World Health Organisation, powered by the United Nations Foundation.
You'll also like:
These $98K "Birkinstocks" are Made from Real Hermès Bags
Louis Vuitton Just Released a $3,600 Set of Designer Dumbbells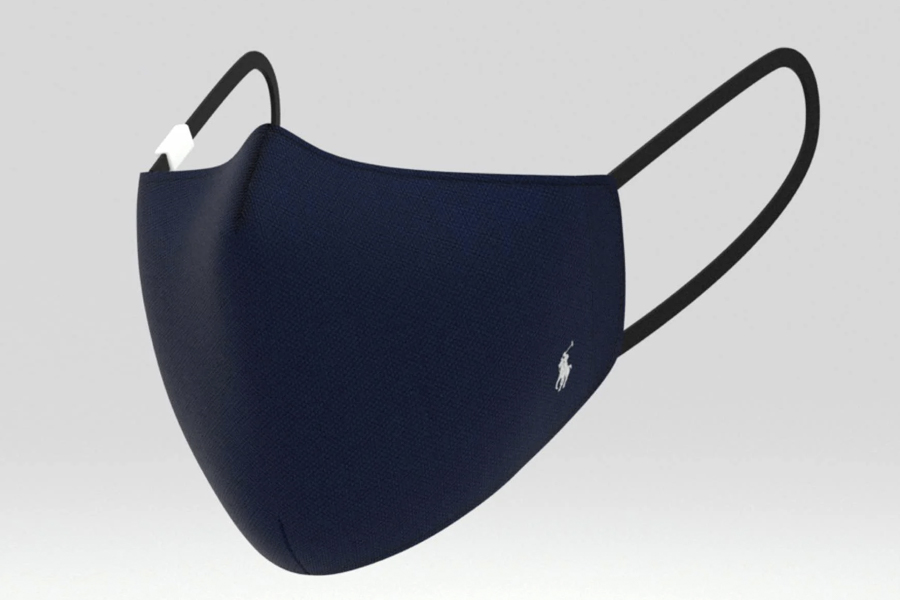 Set to launch in Autumn 2020, both the POLO cloth mask and the Polo high-filtration mask represent a first in high-end face masks, especially considering the current Coronavirus pandemic.
Designed using 12 of RL's signature shirting fabric, the Polo cloth mask features 80% particle filtration with two internal layers of nonwoven fabric for particle filtration, a breathable cotton inner lining, and a moldable nose bridge.
The 95% high-filtration mask – RL's most advance option – will feature an antimicrobial-treated shell and inner lining to preserve the freshness of the fabric. Each mask will feature a customisable fit, in addition to compatibility with disposable filters for a higher level of breathability. Available in either minimalist black or collegiate navy, both colours will feature the signature embroidered Polo Pony.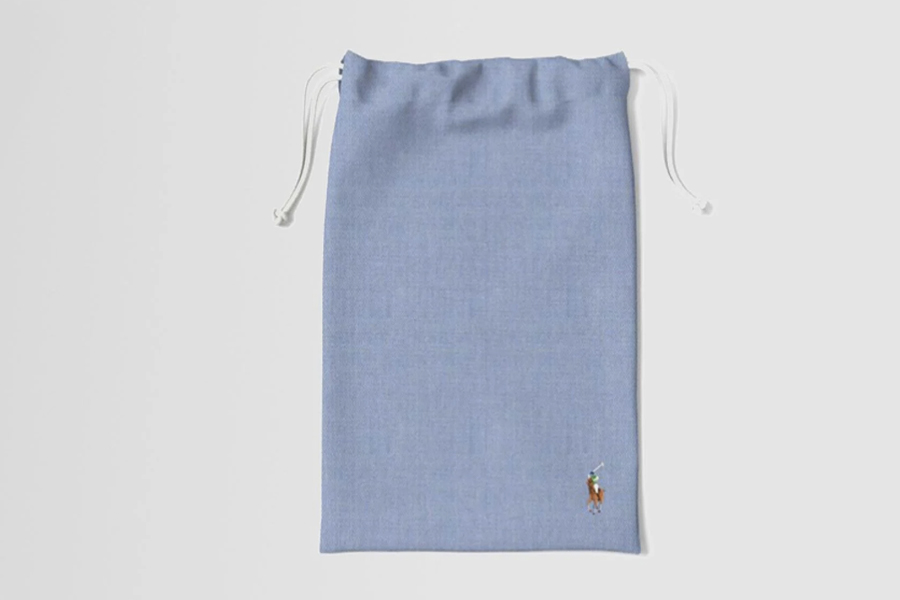 In comes after local Illinois artist Michelle Smith won the company's Polo Project: Design For Good Competition with her shirt design titled "Just Let Me Breathe". Symbolising hope for the healing of the world from COVID-19, 100% of the proceeds from the 2500 printed shirts went to the COVID solidarity Response.
With several big names sporting their own high-end face coverings, like Lady Gaga, Billie Eilish and even President Donald Trump, perhaps a bit of fashion is what is needed to get people wearing a damn mask.
According to Dr Ricarda Bigolin, associate dean of RMIT's fashion and textiles school, fashion design is about to experience a "monumental" shift. "The popular notion of fashion is not utilitarian," she says, claiming that "fashion is being forced to reexamine what is necessary and what is needed in clothing."
While it may ruffle some Karens, Dr Bigolin ultimately thinks "generating public consciousness around the use of masks is a good thing." However, Professor Bruce Thompson, dean of health sciences at Swinburne University, warns that if big fashion brands like Louis Vuitton (or Ralph Lauren for that matter) want "to do something groovy" then "it still has to do its job."
Dr Bigolin believes COVID-19 will forever change our relationship with masks. Now synonymous with the pandemic, "the impact needs to be on a global scale for it to become an everyday item".
If you'd like to become one of the first out there to rock a Polo Ralph Lauren cloth mask, or the heavy-duty Polo high-filtration mask, then head on over to their website to join their mailing list.
You'll also like:
9 Best Fall Colognes for Men
Louis Vuitton Just Released a $3,600 Set of Designer Dumbbells