50 Best Australian Fashion & Clothing Brands
Thanks to the best Australian fashion and clothing brands, our beloved continent has been making all kinds of waves on the international stage. Long gone are the times when the mere word "Australia" prompted snarky comments about beer, surf dogs, and crocodiles. Nowadays, we're a veritable hub for contemporary style, with a fashion scene that continues to grow both in the real world and the virtual one alike. Over on Instagram, for instance, some Aussie clothing brands are racking up hundreds of thousands of followers.
Vicariously, top Australian clothing brands set trends both here and abroad while holding their own against a slew of global competitors. If it's happening in fashion, then a slew of Australian fashion labels are all over it, if not ahead of it. Perhaps that's why so many Aussies are shopping locally now, as opposed to waiting for some new movement to arrive from overseas. In fact, we're the ones exporting fashion statements these days. That's what the best Australian clothing brands are all about. Here's a list of the 50 Best Australian Fashion & Clothing Brands.
You'll also like:
9 Best Australian Men's Fashion & Lifestyle Sites and Blogs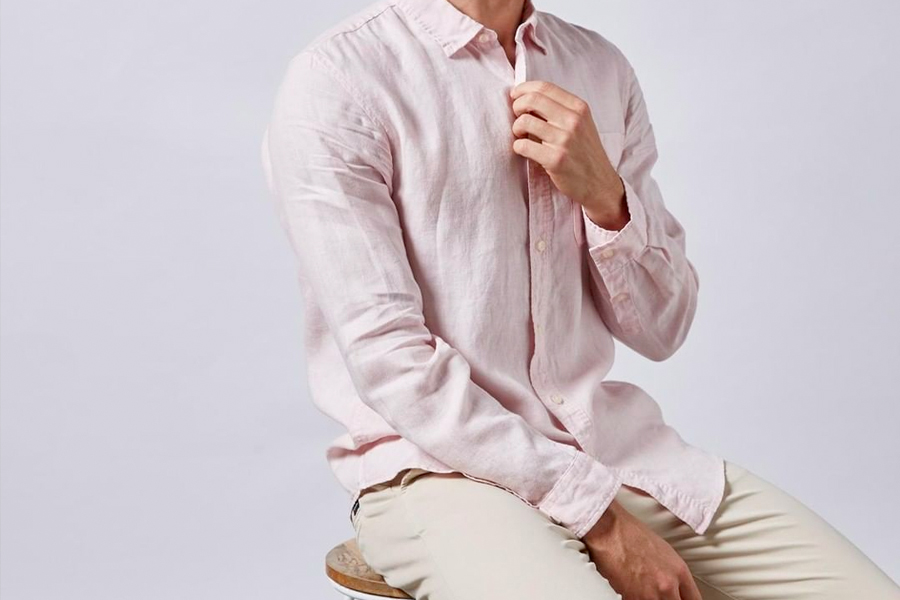 1. Academy Brand
Former advertising creative Anthony Pitt put his marketing skills to use when he launched this Australian fashion label back in 2008. Here we are over ten years later and Academy Brand is going stronger than ever before. Pop into one of its impeccable stores or check it out online. No matter where you find it, expect clean colours and premium designs.
Founded: 2007
Founder: Anthony Pitt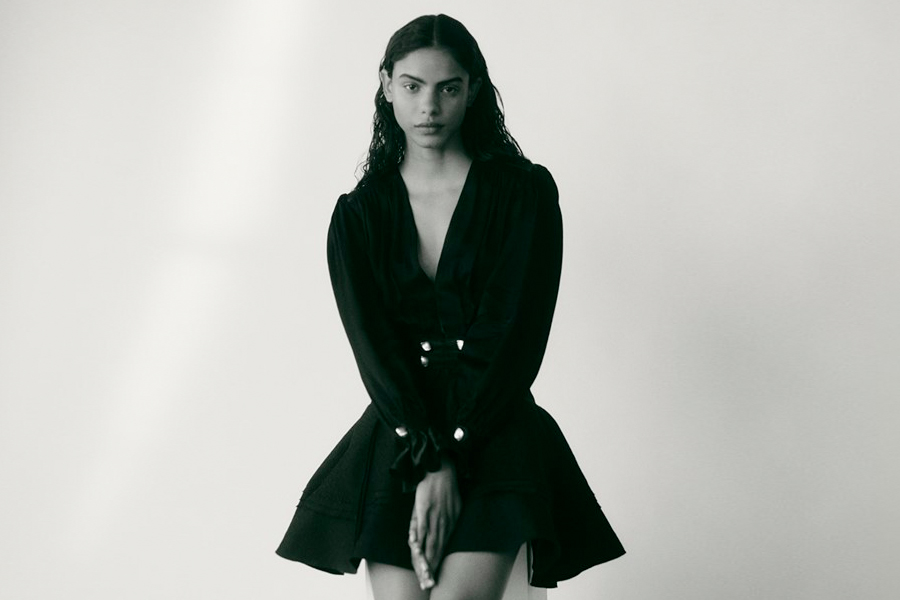 ---
Featured Video from Man of Many
---
2. Aje
Founded in 2008 by Edwina Robinson and Adrian Norris, Aje remains synonymous with uncompromising coolness and effortless feminine allure. It's then no wonder that this Australian clothing brand has over 291k followers on Instagram. If you're looking to impress your girlfriend or wife, buy her a gift card from this quintessential label and watch her jaw drop.
Founded: 2007
Founder: Edwina Robinson, Adrian Norris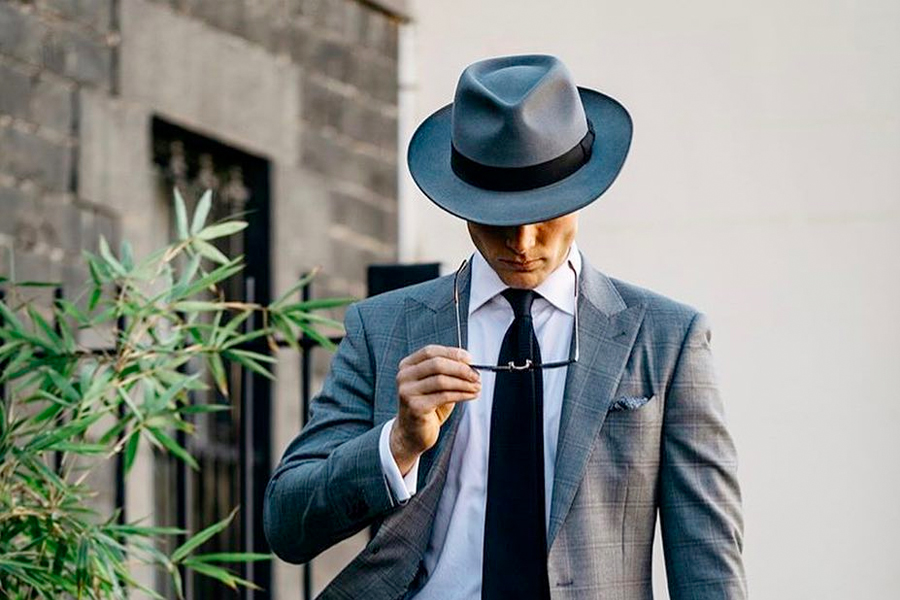 3. Akubra
It's no secret that we Aussies love ourselves some hats, and Akubra is one of the continent's foremost hat brands. While best-sellers like the Cattleman clearly aim for the rural demographic, this historic label is certainly no stranger to the urban crowd. Bridging the two worlds is the Melbourne Cup, where Akubras are more or less ubiquitous. Classic is the operative word here.
Founded: 1874
Founder: Benjamin Dunkerley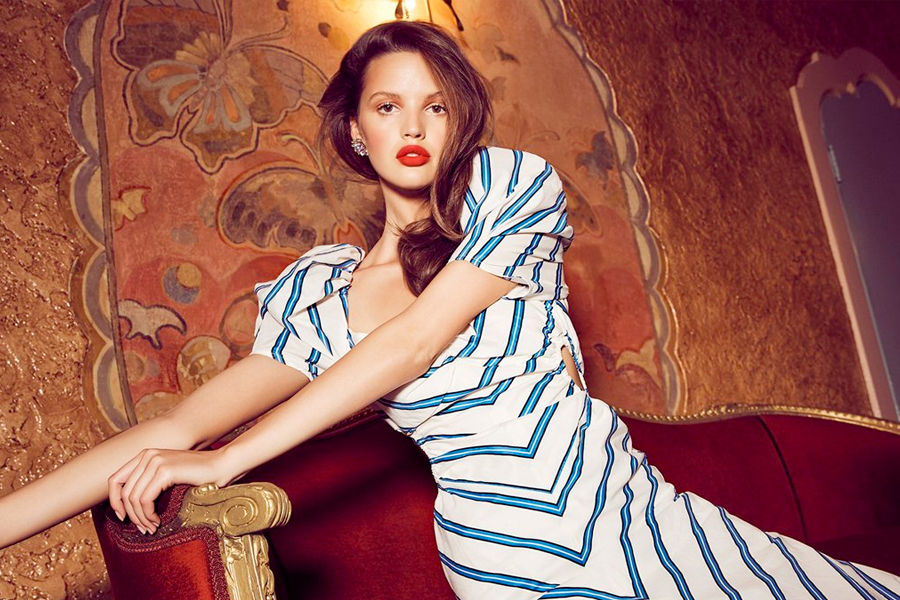 4. alice McCALL
Alice McCall cut her teeth in the London fashion scene before migrating to Australia to launch her namesake brand. In the time since, McCall's eye for detail and instinct for design has kept her on the cutting edge of feminine style. 484k Instagram followers can't be wrong, nor can all the female celebrities who rock this top Australian clothing brand.
Founded: 2004
Founder: Alice McCall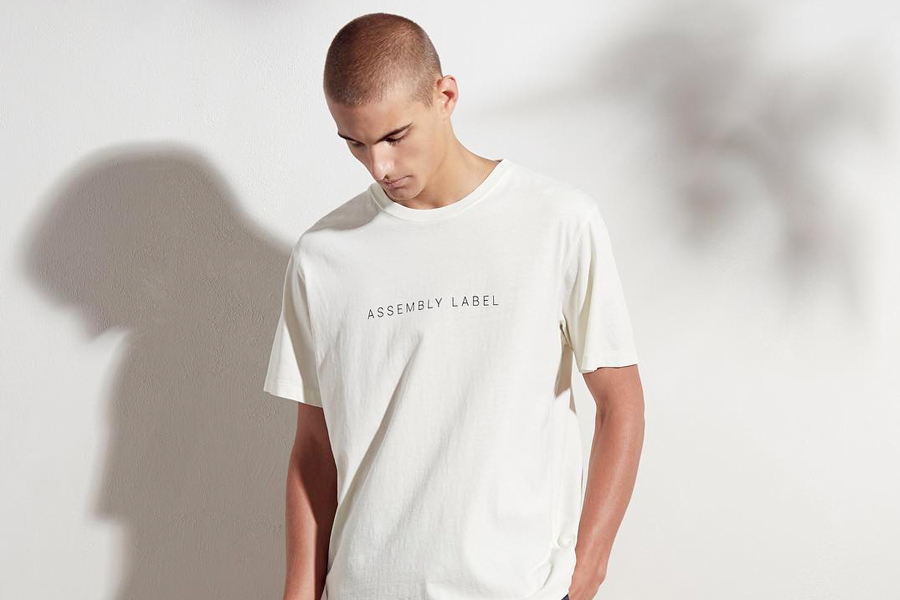 5. Assembly Label
Established in 2011 by Australian fashion designers Damien Horan and Daniel Oliver, Assembly Label delivers everything a young Aussie might look for in a modern fashion brand. Think high-quality materials, minimalist designs, and affordable prices and you're heading in the right direction. Underpinning each release from this Australian clothing company is an aesthetic lifted straight out of the nation's coastal lifestyle.
Founded: 2011
Founder: Damien Horan, Daniel Oliver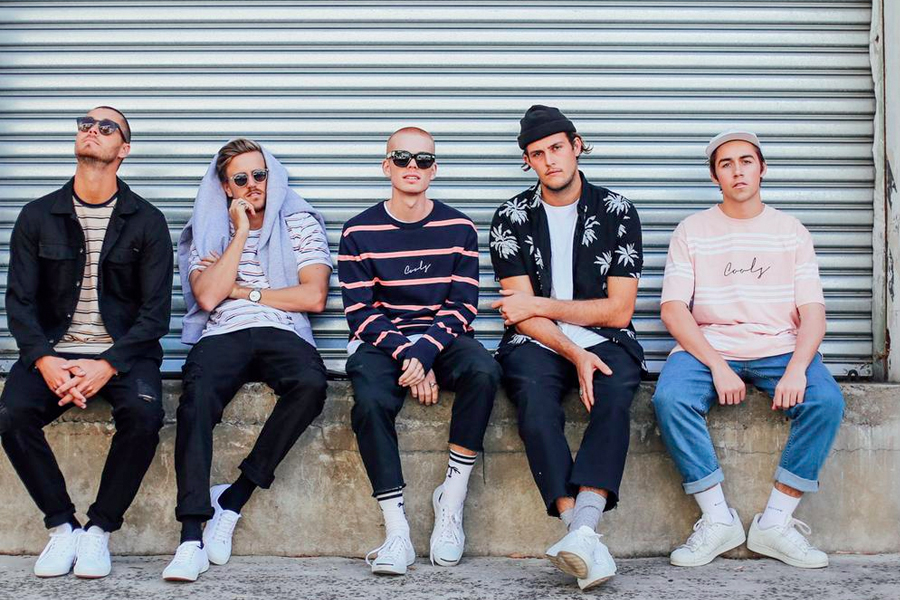 6. Barney Cools
Hailing from our beloved Sydney, Barney Cools continues to spread its care-free spirit around the world. At the heart of the operation is a steadfast commitment to freedom and rebellion, manifested by way of crisp colour and a casual vibe. Pair a Barney Cools tee with some Pac Suns and head to the beach, Aussie style.
Founded: June 13, 2013
Founder: Nat Taubman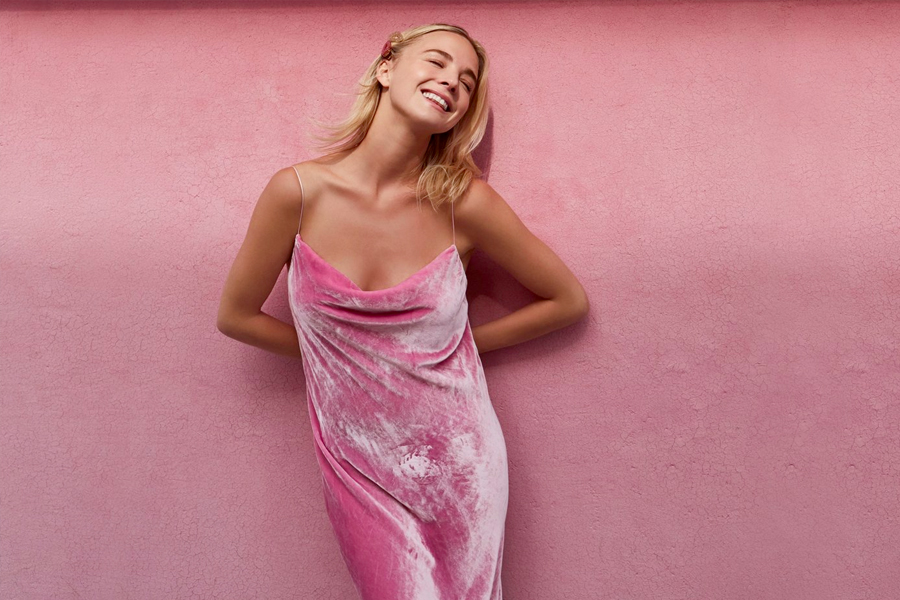 7. Bec + Bridge
Becky Cooper and Bridget Yorston met in design school and then kicked off this Australian fashion label in 2003. Straddling the line between innovation and sophistication, Bec + Bridge exudes modernity at every stitch and seam. The colours are fresh and the details stunning, with 557k Instagram followers to show for it.
Founded: 2003
Founder: Becky Cooper, Bridget Yorston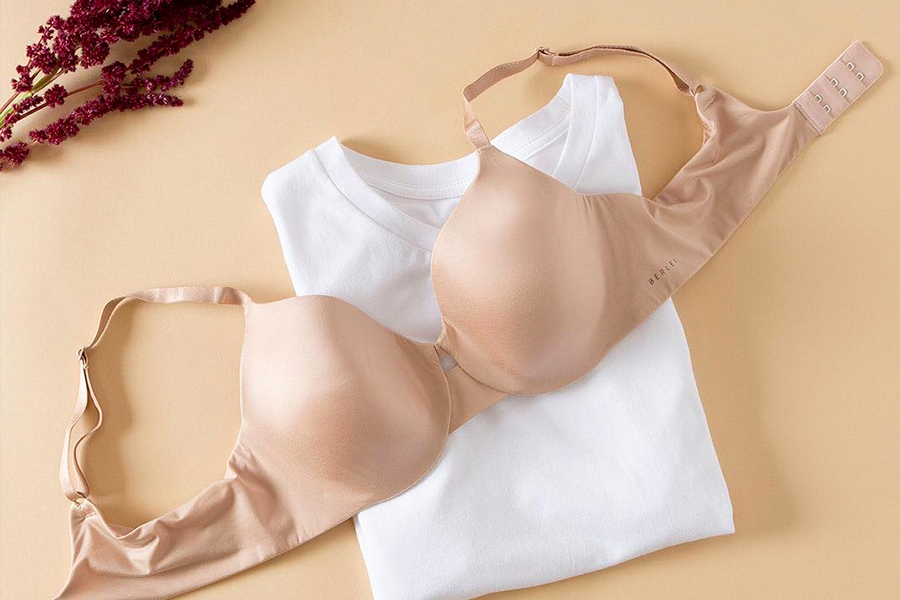 8. Berlei
This iconic women's undergarment brand has a history going all the way back to the early 1900s, but don't take that to mean it doesn't keep up with the times. On the contrary, Berlei's bras always stay ahead of the curve (no pun intended) by delivering style and comfort in equal measure.
Founded: 1910
Founder: Frederick and Arthur Burley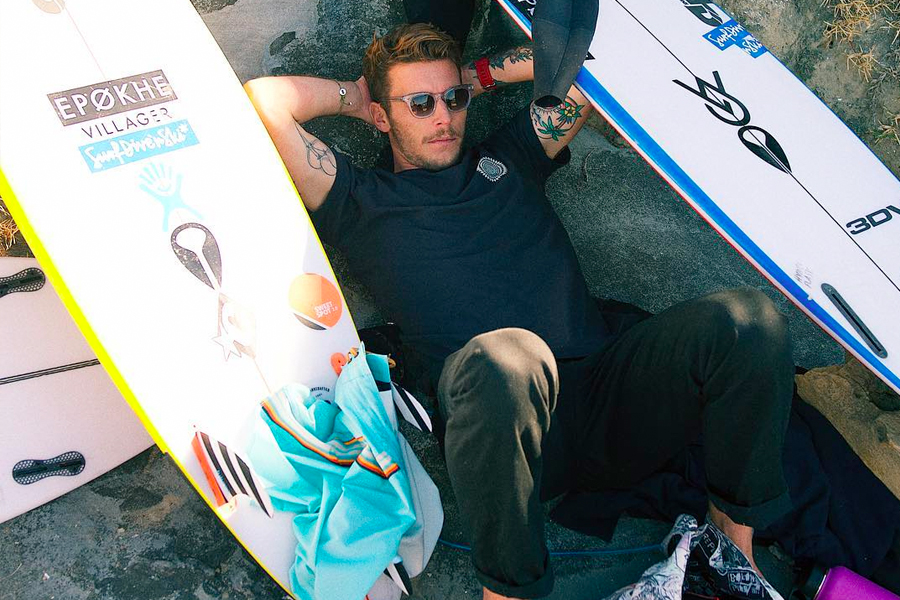 9. Billabong
A label that needs no introduction, Billabong once brought Australian surf and skate culture to the world at large, changing the landscape in the process. The company has undergone some ups and downs in the time since, but it still manages to churn out products and collections that are both optimal and inspired. Plus, 1.8 million Instagram followers is certainly nothing to scoff at. Whether you live for the skate park or the pipeline, you can do no wrong with this popular Australian brand.
Founded: 1973
Founder: Gordon and Rena Merchant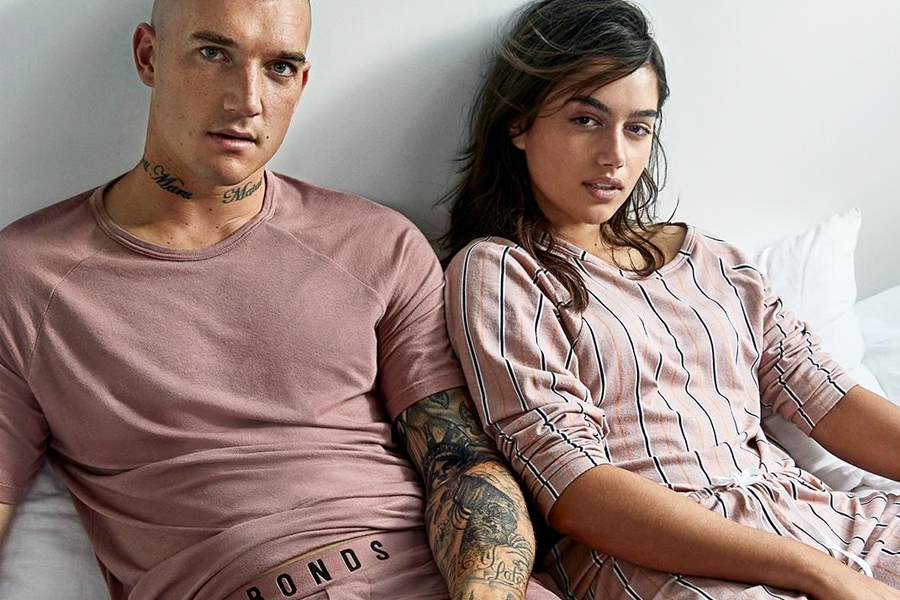 10. Bonds
This Australian underwear brand has been keeping us safe where it counts for just over a century. Even if it's not the same titan it once was, Bonds remains a veritable source for quality undergarments and clothing, all at an affordable price. Need undies? This Australian clothing brand is for you.
Founded: 1915
Founder: George Allan Bond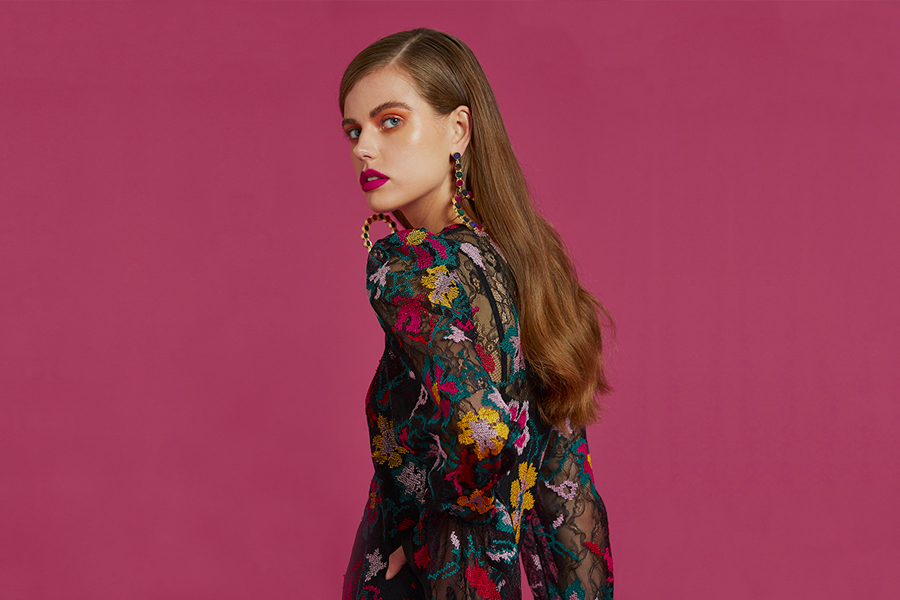 11. By Johnny
Striking a deft balance between traditional and progressive style, Johnny Schembri's dynamic womenswear makes for guaranteed head-turning. And we mean that quite literally, as this iconic brand can frequently be seen on the runway during Australian Fashion Week. Alternately sporty, simple, stunning, and evocative, By Johnny is modern garb for the modern woman.
Founded: 2009
Founder: Johnny Schembri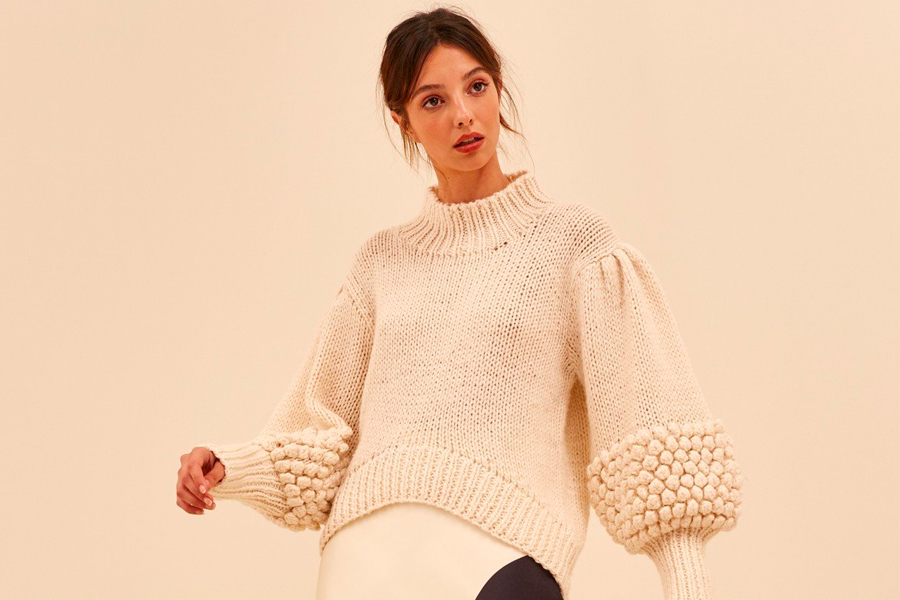 12. C/MEO Collective
By embracing a somewhat experimental sensibility, C/MEO Collective manages to distinguish itself from the other womenswear labels. Heck, you could even go as far as to say that this Australian designer brand distinguishes itself from…well…itself. Specifically, each and every annual collection comes anchored by a central theme, resulting in a truly singular aesthetic, year after year. Join their 363k Instagram followers to see what all the fuss is about.
Founded: 2010
Founder: Dean and Melanie Flintoft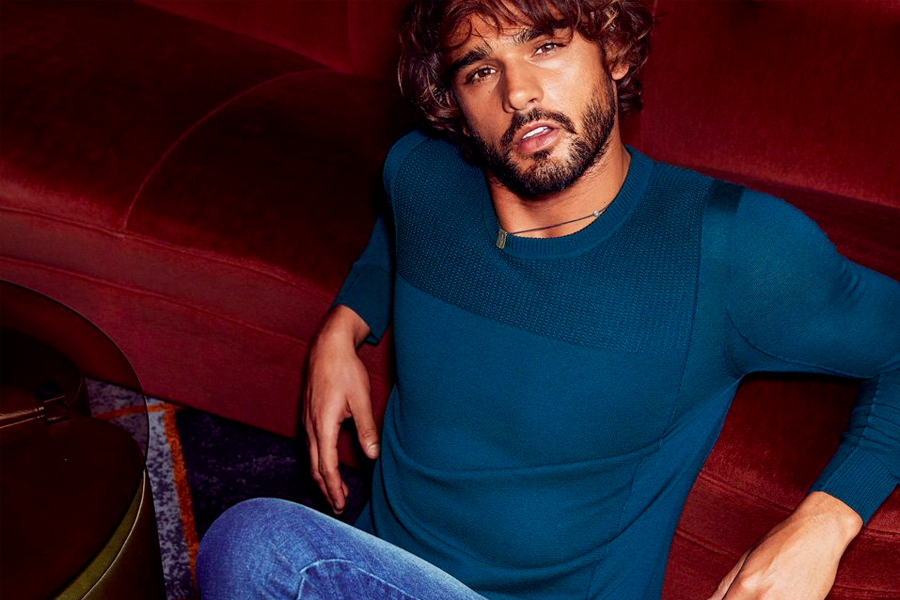 13. Calibre
Over 25 years ago, Calibre emerged as Australia's first up-market men's boutique. While there's certainly more competition these days, the brand remains a cherished and award-winning institution, with locations scattered throughout our most populous cities. To enter this domain is to discover undeniable fashion and the tailored suit experience, two things no stylish Aussie argues with.
Founded: 1989
Founder: Gary Zecevic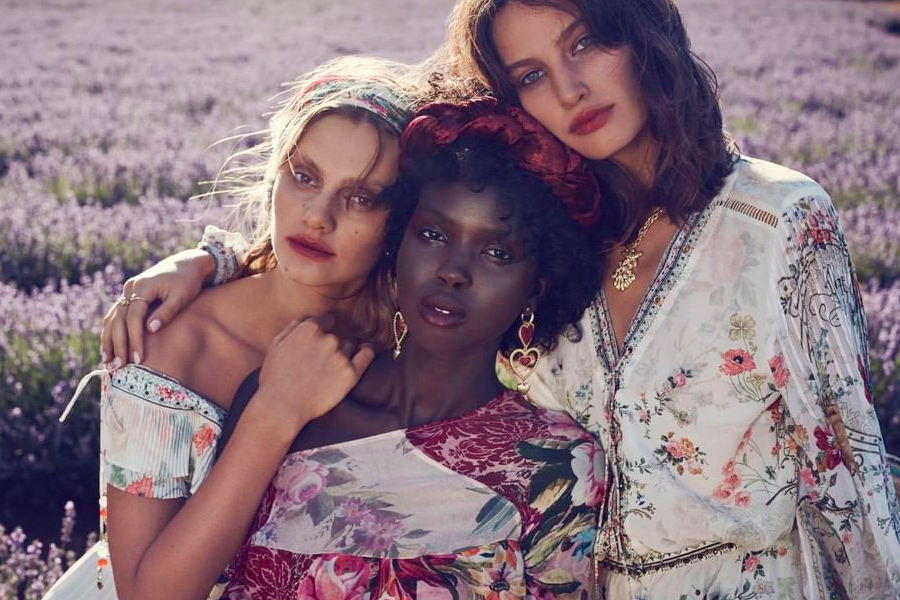 14. Camilla
Taking inspiration from her respective loves of colour, travel, and beauty, Sydney's own Camilla Franks launched this bespoke label over 15 years ago. Bursting with creativity, Camilla encapsulates the bohemian lifestyle to extraordinary effect. More than one of the best Australian fashion brands, this is art in clothing form.
Founded: 2004
Founder: Camilla Franks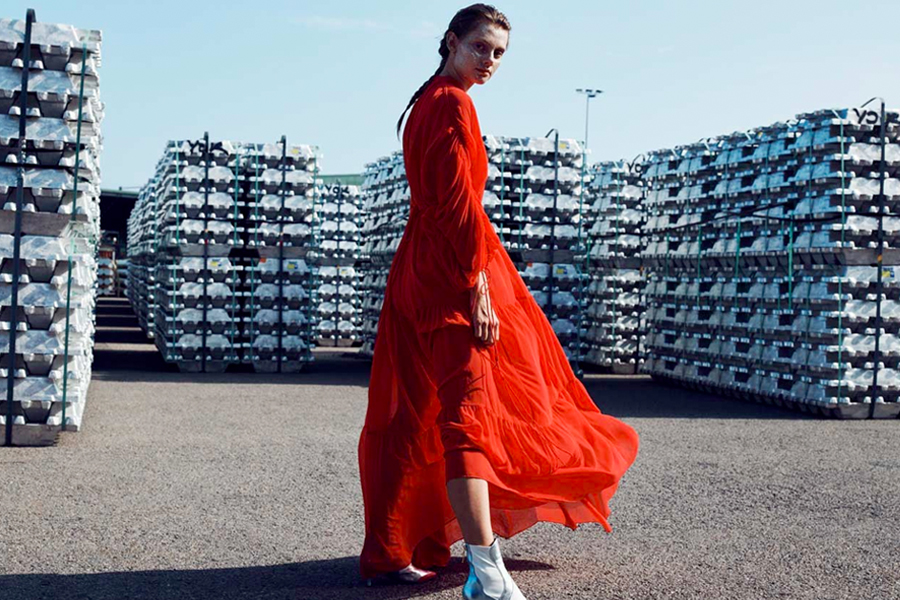 15. Camilla and Marc
The brother-and-sister team of Australian fashion designers Camilla and Marc Freeman have women's fashion on lock, which helps explain the perennial popularity of their iconic label. Since 2003, Camilla and Marc has been firing on all cylinders, dropping tailored dresses, trend-setting coats, and striking patterns to wild acclaim. If it's good enough for Kendall Jenner, it's definitely good enough for your girlfriend or wife.
Founded: 2003
Founder: Camilla Freeman-Topper, Marc Freeman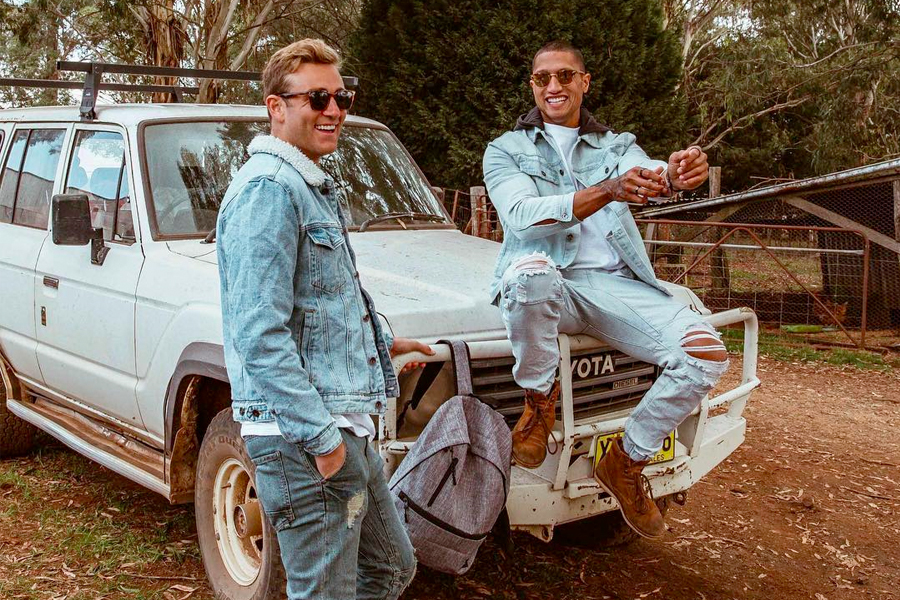 16. Cotton On
Australia might be overflowing with killer bespoke labels and trendy boutique stores, but that doesn't mean we can't give it up for one of the big chains. That big chain is Cotton On, and it's been dressing millions of Aussies for nearly three decades. What was originally a women's only retailer has since expanded in every conceivable way, to include menswear, kidswear, and tons of peripheral merchandise. Visit one of their 1000 stores (worldwide) and enter a realm of limitless possibility.
Founded: 1991
Founder: Nigel Austin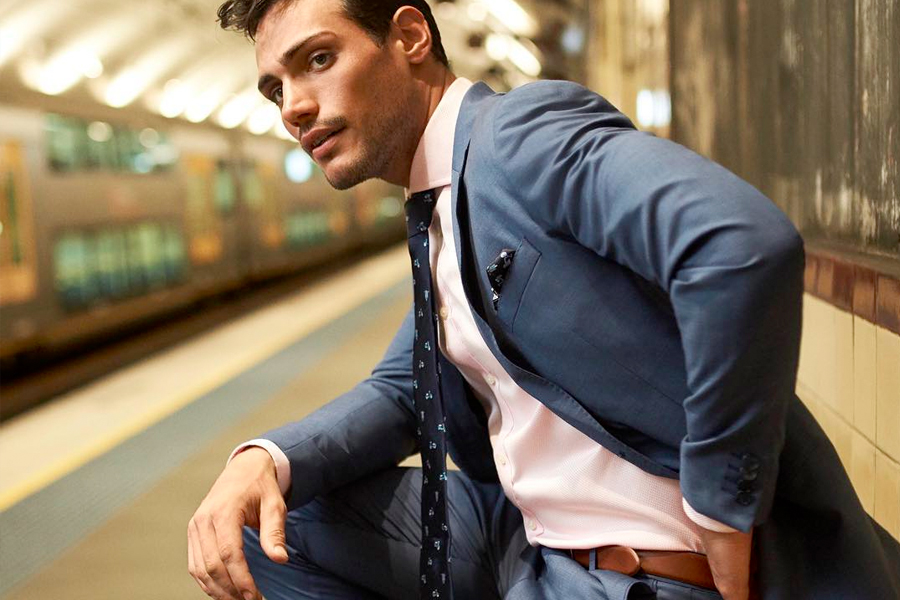 17. Country Road
Speaking of the big guys, Country Road is a middle market retailer of epic proportion. The company started in the mid-1970s as Australia's first lifestyle brand and has since become something of a behemoth, offering a little bit of everything. Of course, it still churns out plenty of classic apparel, both under its own label and through a range of subsidiary brands, including Trenery. Country Road is one of the most iconic Australian brands clothing folk since 1974.
Founded: 1974
Founder: Stephen Bennett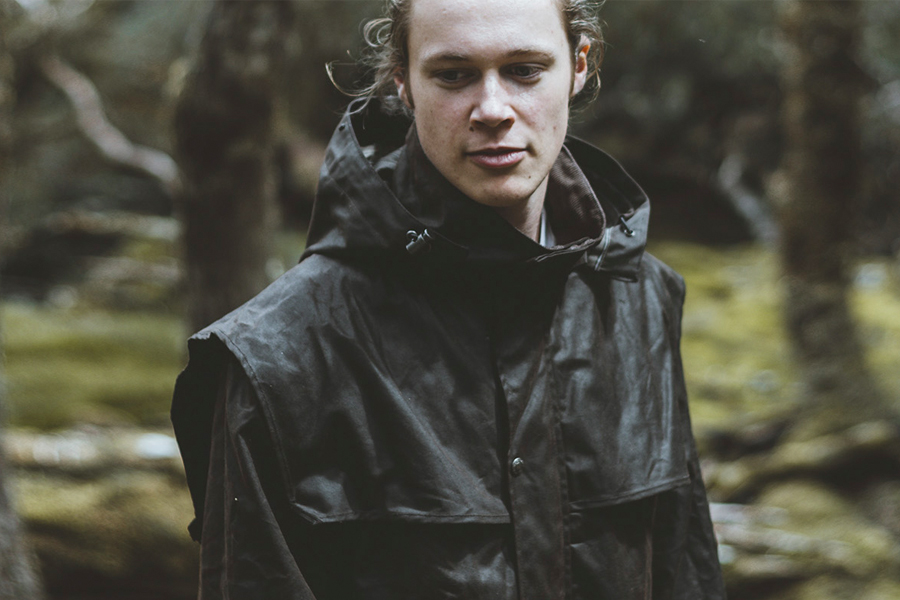 18. Driza-Bone
True to its name, Driza-Bone (aka "dry as a bone") has been famously crafting waterproof coats and outerwear for over a century. While the Driza-Bone coat still functions as a great way to ward off the rain, it's also become a national symbol, appearing in various performances and during the 2000 Summer Olympics in Sydney.
Founded: 1898
Founder: Emilius Le Roy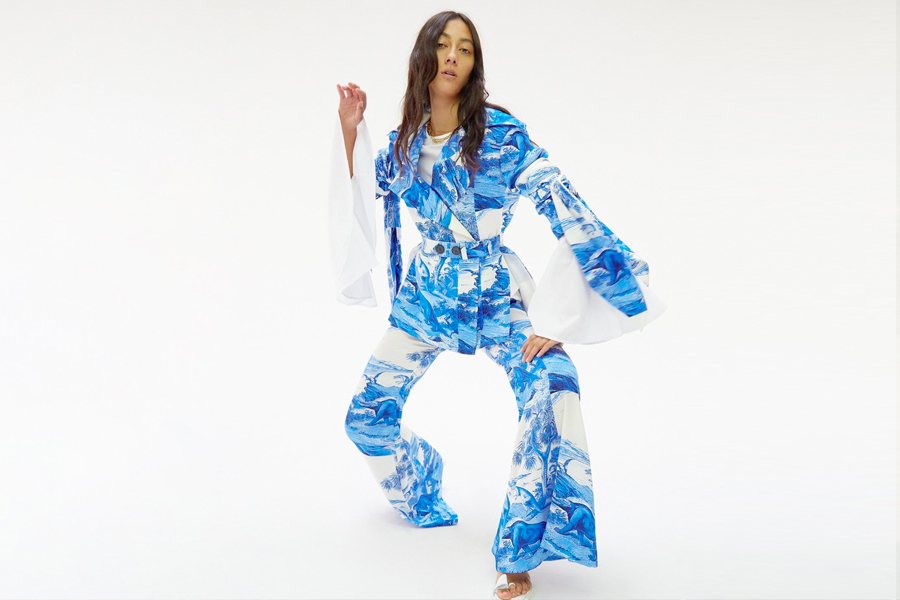 19. Ellery
Kym Ellery was already one of the most in-demand Australian designers by the time she launched her namesake label as a side project in 2007. Nowadays, that label holds centre stage, with frequent appearances at Paris Fashion Week (and recently, Paris Couture Week) to show for it. That's not to mention the celebrity clientele or 292k Instagram followers. Is Ellery one of the best Australian designer brands for women? You bet it is.
Founded: 2007
Founder: Kym Ellery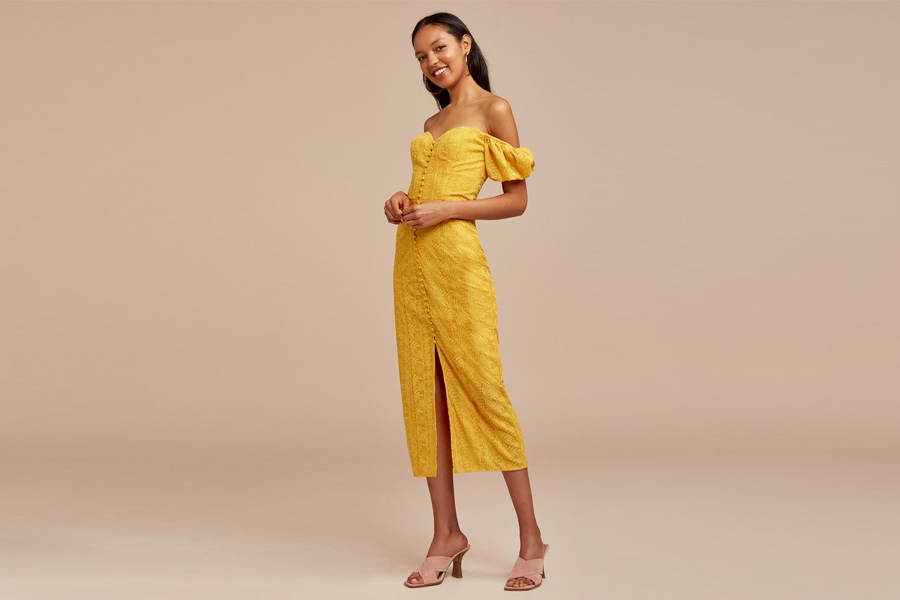 20. Finders Keepers
Infusing serious silhouettes with playful undertones, Finders Keepers retains a flirtatious edge as it straddles the full spectrum of women's fashion. Hailing from Adelaide, the label's utterly wearable output often walks the line between sexiness and earthiness. Expect natural fabrics, eye-catching prints, and a somewhat breezy style, among other things.
Founded: 2007
Founder: Melanie Flintoft and husband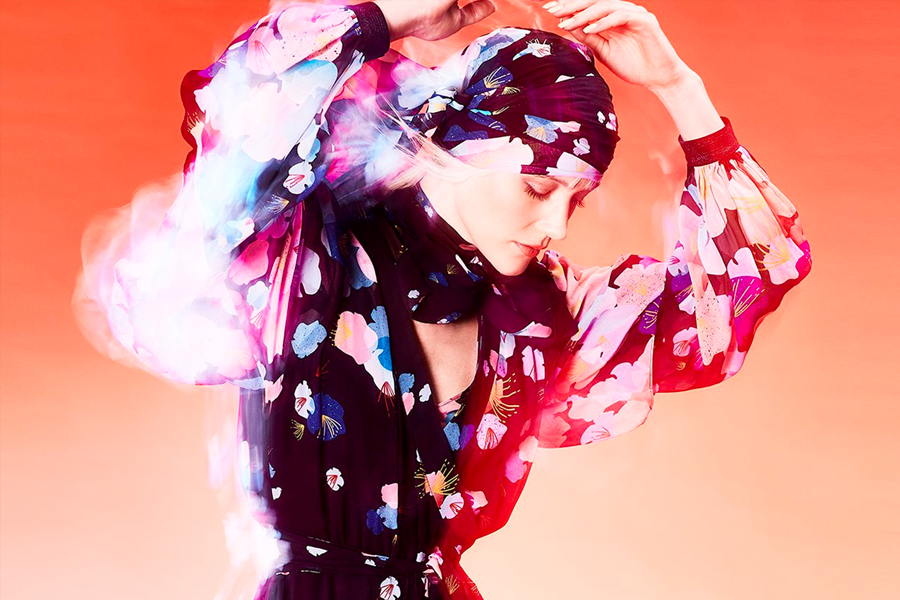 21. Ginger & Smart
Made for confident women who embrace their individuality, Ginger & Smart delivers luxurious designs and a touch of whimsy. Each season, this Australian fashion label seems to reinvent itself by way of new colours and prints, all without straying too far from its aesthetic foundations.
Founded: 2002
Founder: Alexandra and Genevieve Smart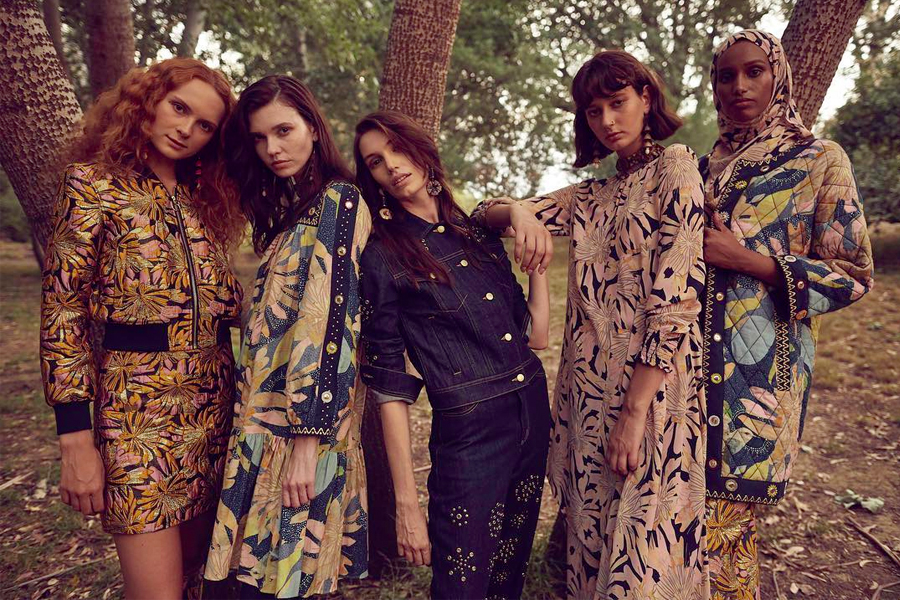 22. Gorman
Australian designer Lisa Gorman is the mastermind behind her eponymous label, which began as a limited eight-piece collection back in 1999. As the requests continued to roll in, Gorman's business continued to grow. Eventually, it blossomed into an all-encompassing lifestyle brand, complete with footwear, clothing, homewares, and accessories.
Founded: 1999
Founder: Lisa Gorman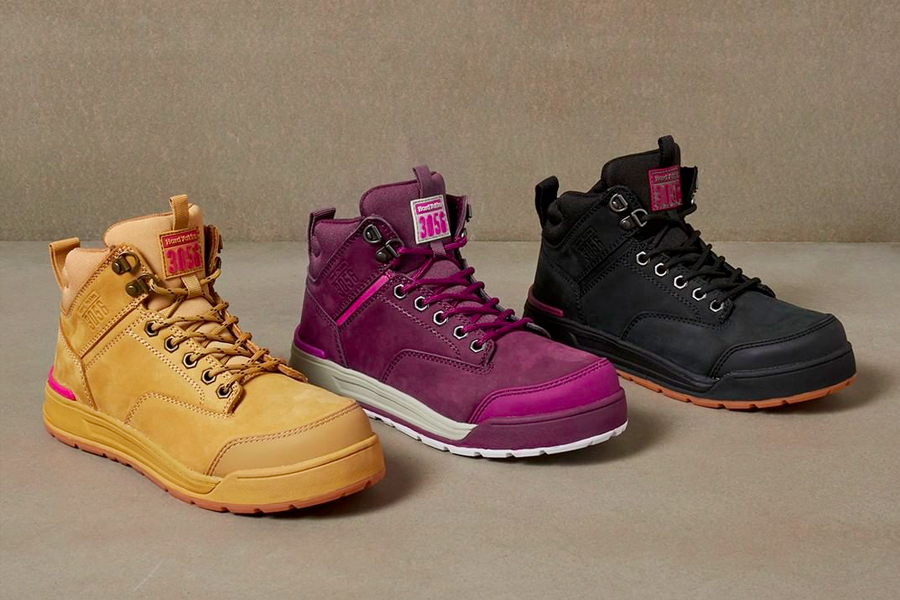 23. Hard Yakka
Here's a brand so iconic that the word "Yakka" (which reportedly derives from the Aboriginal term for "work") made its way into the Australian vocabulary. If you work a job that requires physical labour and safety gear, odds are you're rocking Yakka work boots. The brand also makes shorts, jeans, and other workplace apparel.
Founded: 1935
Founder: David K. Laidlaw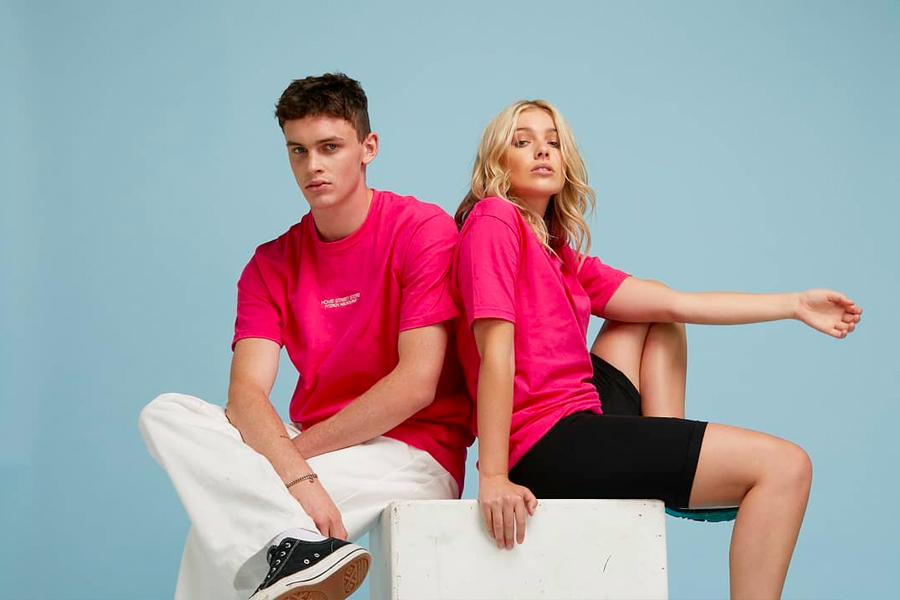 24. HoMie
If you want to help a great cause and look good while doing it, start shopping with HoMie. To peer beyond the brand's popular streetwear is to discover a full-blown social enterprise, which donates 100% of its profits to provide clothing and job opportunities for homeless people. This isn't just street style, it's style that helps people get off the streets.
Founded: 2015
Founder: Nick Pearce, Marcus Crook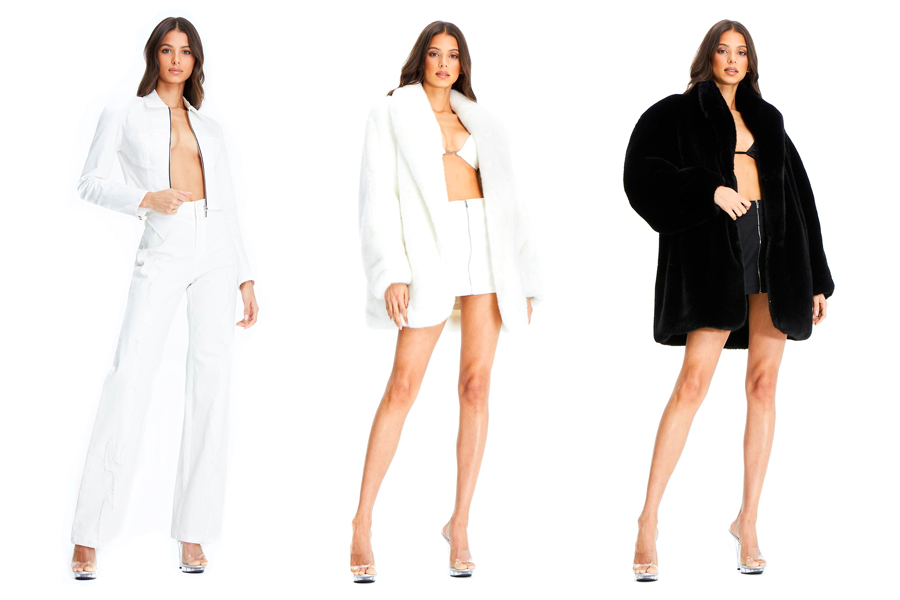 25. I.Am.Gia
The name I.Am.Gia (inspired by 80s supermodel Gia Carangi) exudes absolute boldness and the label's designs follow suit. Sleek and unique, these wardrobe essentials ooze with modernity. The brand has over 767k followers on Instagram, in part due to an extra push from models like Emily Ratajkowski and Bella Hadid.
Founded: 2017
Founder: Alana Pallister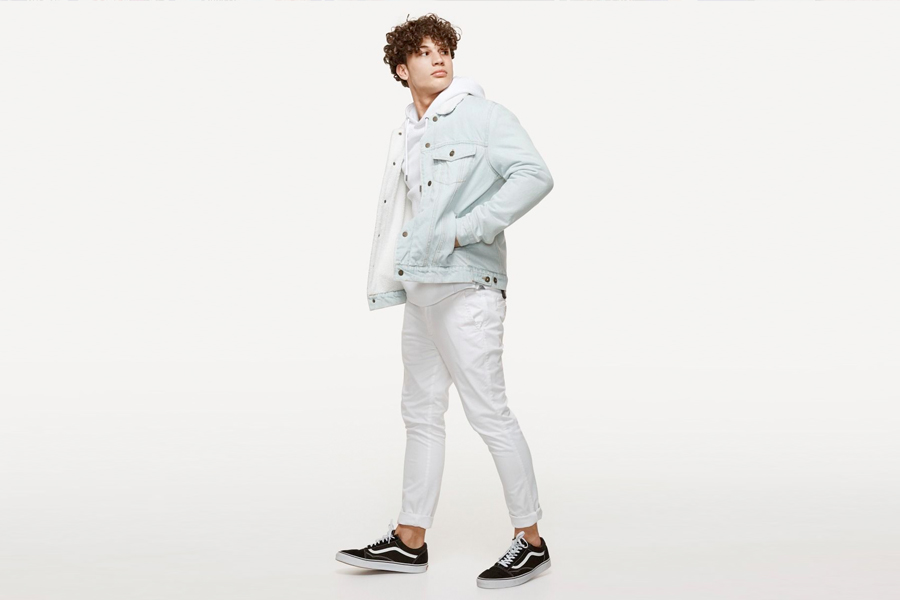 26. Industrie
One of the biggest and most affordable Australian clothing brands, Industrie has modern masculinity down to a science. That is to say, the label delivers practical, affordable, functional, and versatile apparel. If you don't want to overthink the whole clothes shopping process, then head to one of Industrie's numerous retail stores and leave with an entire wardrobe.
Founded: 1999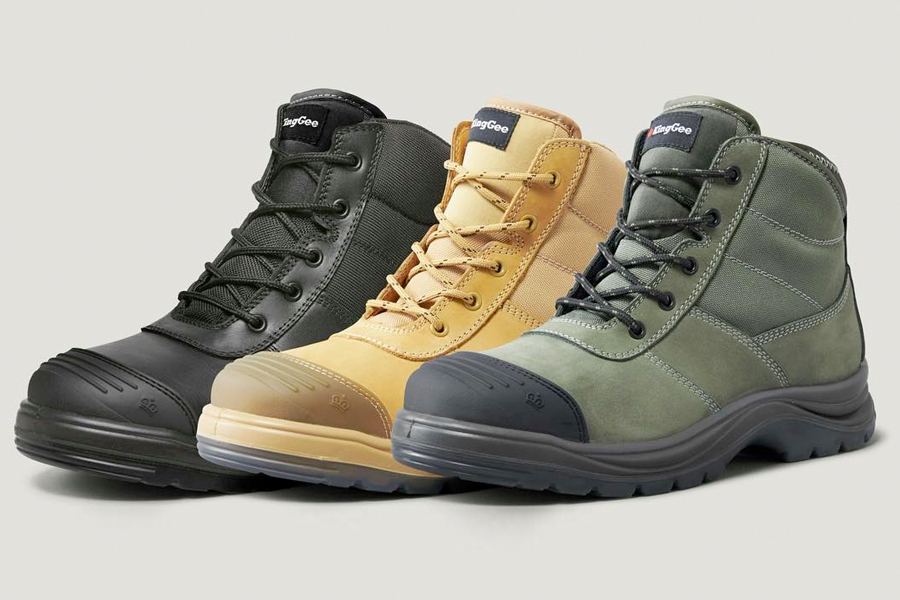 27. KingGee
Robert Adcock founded KingGee as a Sydney-based overalls company back in 1926, but it's since grown into so much more. By continually keeping pace with the latest and greatest innovations, the brand ranks among the leading names in modern-day workwear. Included in its portfolio are tees, shorts, footwear, and accessories.
Founded: 1926
Founder: Robert Adcock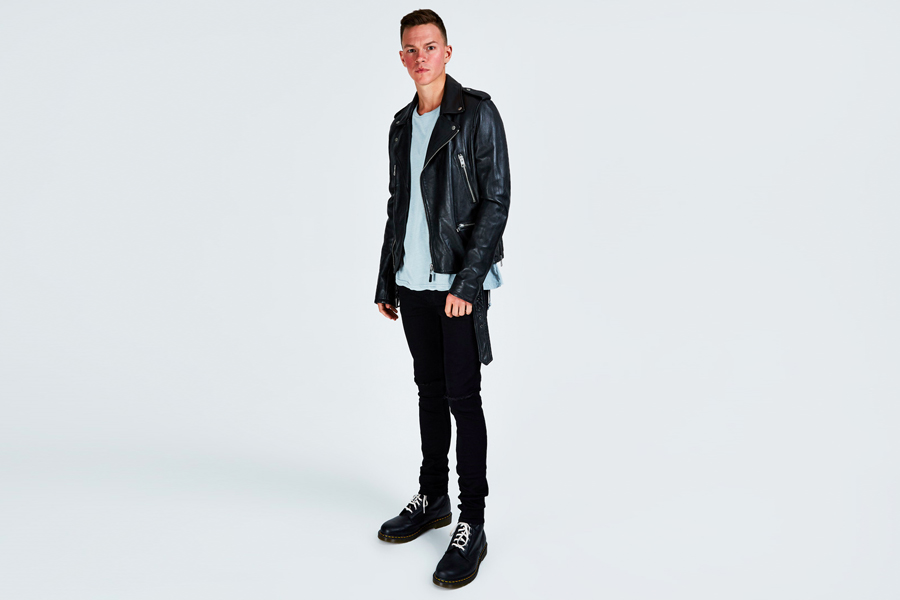 28. Ksubi
Quality denim reigns supreme at Ksubi, where the normal rules of fashion need not apply. Touting progressive patterns and raw accents, the brand's signature aesthetic is as easy to identify as it is hard to ignore. Celebrities like ASAP Rocky and Kylie Jenner swear by this Australian designer label and you should too.
Founded: 1999
Founder: Gareth Moody, Dan Single, Paul Wilson, George Gorrow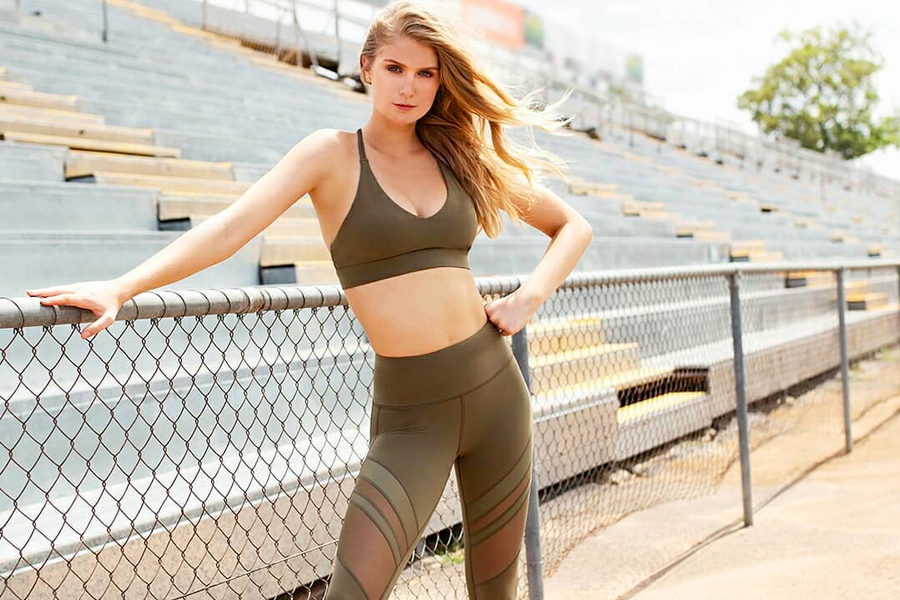 29. Lorna Jane
Dismayed by the poor quality of women's workout apparel, part-time aerobics instructor Lorna Jane Clarkson took things into her own hands. That was back in the 1980s. Jump ahead a few decades and Lorna Jane is a multi-million dollar empire and one of the best Australian clothing brands, which offers a range of products and operates 146 stores in our nation alone. For the top tier of feminine athletic performance and style, why go anywhere else?
Founded: 1990
Founder: Lorna Jane Clarkson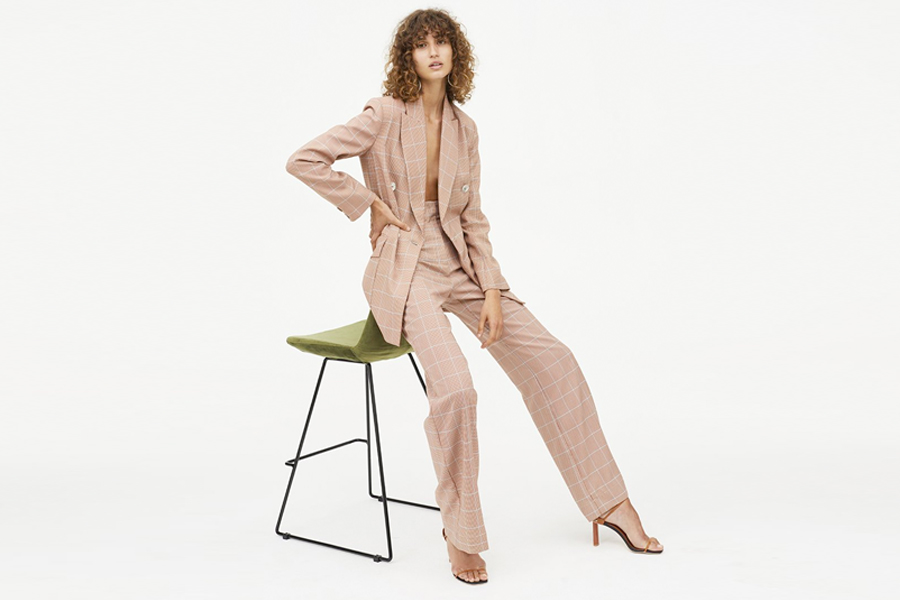 30. Manning Cartell
Three sisters joined forces to create Manning Cartell, bringing their vision of femininity, strength, and beauty to life. Committed to innovation, sophistication, and sustainability, the brand is accredited by Ethical Clothing Australia and known for its luxurious fabrics and exquisite ready-to-wear outfits alike.
Founded: 2005
Founder: Cheryl, Vanessa and Gabrielle Manning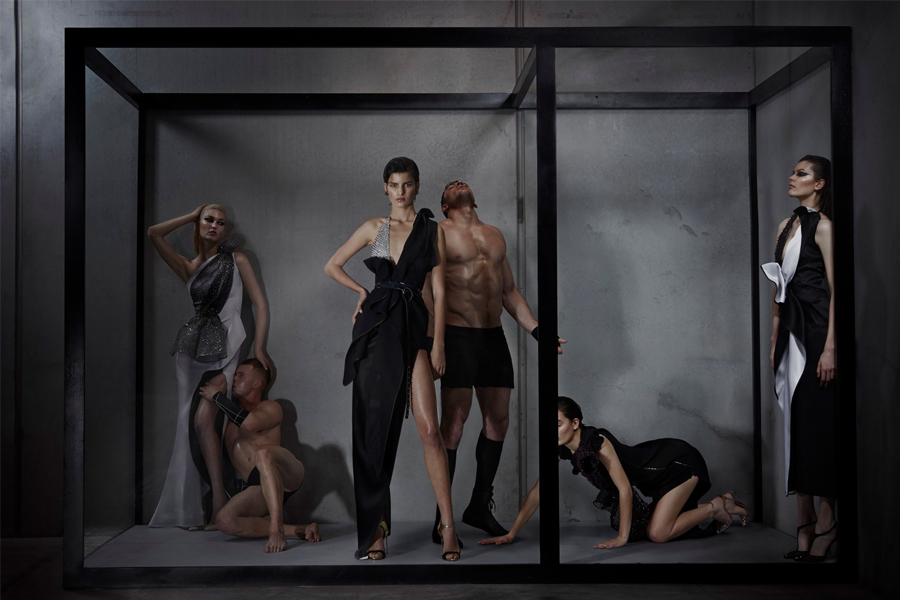 31. Maticevski
Since 1999, designer Toni Maticevski's masterful dresses, gowns, and structured blazers have remained the stuff of legend. One look at Maticevski's Instagram feed (which has 345k followers) is all it takes to see that this Melbourne-based label treats clothing as art, and accepts nothing less than perfection. Despite the modern vibe, a timeless aura persists.
Founded: 1999
Founder: Toni Maticevski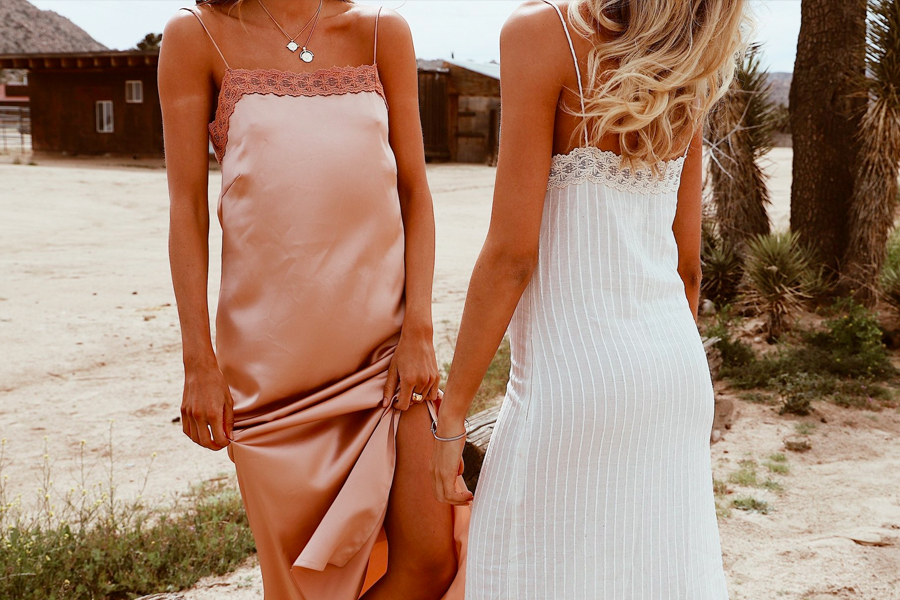 32. Maurie & Eve
As 380k Instagram followers can attest, Australian fashion brand Maurie & Eve cultivates a clean and contemporary aesthetic. This is the kind of womenswear that will make her want to spend more time outdoors, either basking in the sun or chilling on the lounge patio during a warm night.
Founded: 2004
Founder: Kelly Davies, Maya Clemmensen, Scott Davies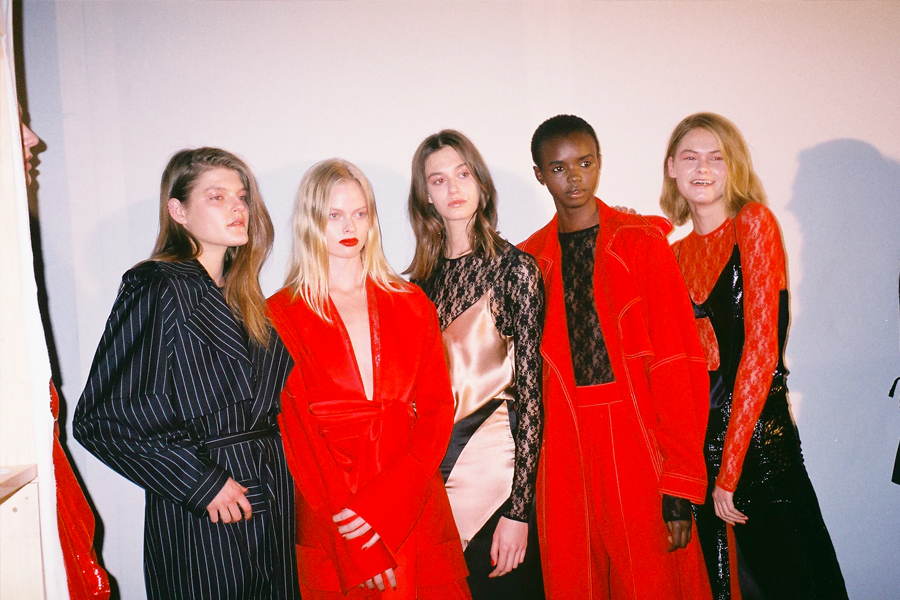 33. Michael Lo Sordo
Women's evening wear gets an eye-popping upgrade from Australian designer Michael Lo Sordo, who demonstrates a brilliant knack for both colour and cut. Beauty need not be in the eye of the beholder when it's this transparent.
Founded: 2004
Founder: Michael Lo Sordo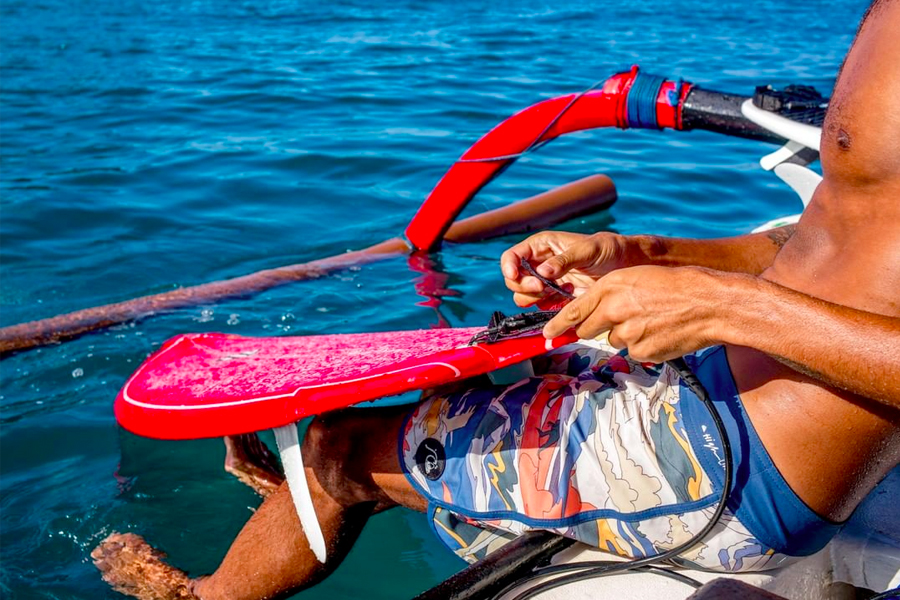 34. Quiksilver
Like Billabong, Quiksilver didn't just spread surf and skate culture around the world, it practically defined it. Born in Torquay, Victoria, and available just about everywhere, the affordable Australian clothing brand delivers performance, quality, and style in equal measure. Just as impressive is off-shoot brand Roxy, which targets the female demographic.
Founded: 1969
Founder: Alan Green, John Law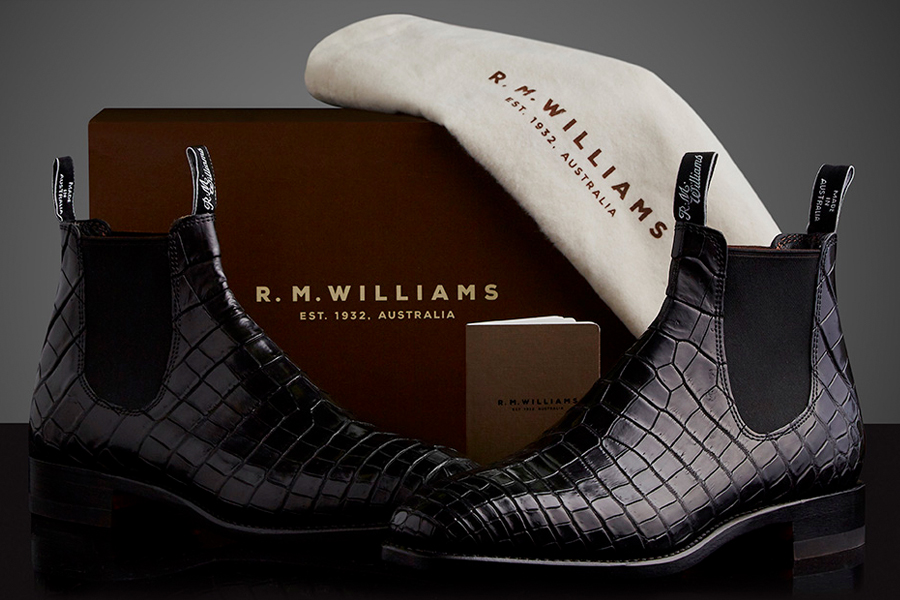 35. R.M. Williams
Take it from spokesman Hugh Jackman: the handcrafted boots from this Aussie brand are rife with quality and character. Drawing upon over 70 years of experience, R.M. Williams still makes those iconic boots from a single piece of leather. The widespread label is just as well known for its clothing and accessories, among other things. Welcome to the outback, gentlemen.
Founded: 1932
Founder: Reginald Murray Williams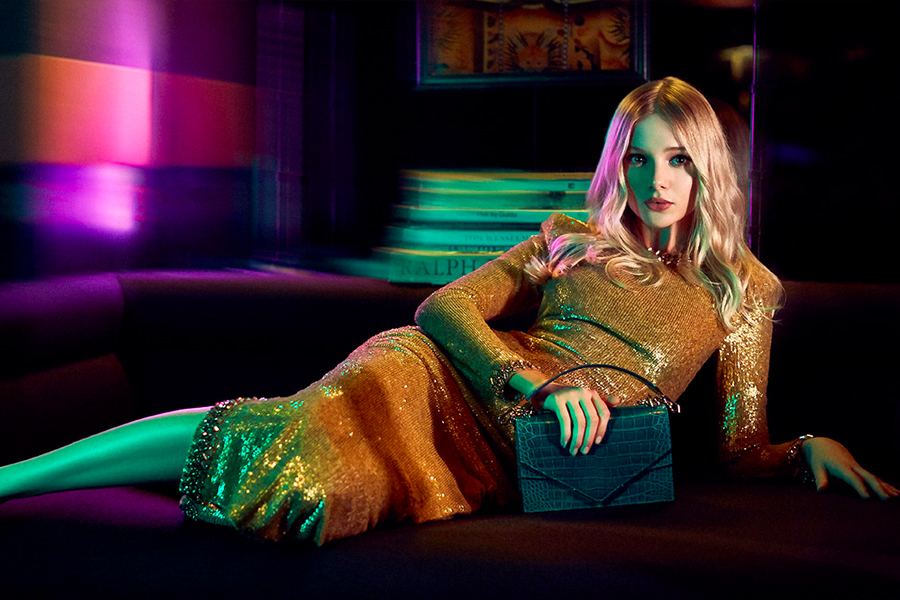 36. Ralph & Russo
While Ralph & Russo is technically a London-based brand, the designer couple behind it hails from Australia and does our continent proud. Thanks to famous clients like Meghan Markle and Angelina Jolie, this haute couture label currently has over 2.1 million followers on Instagram. High fashion doesn't get much higher.
Founded: 2007
Founder: Tamara Ralph, Michael Russo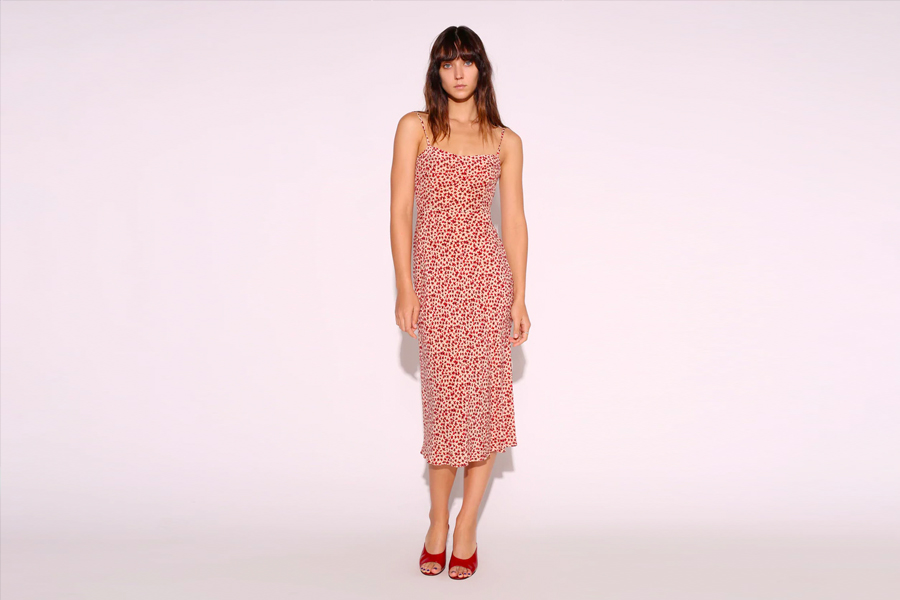 37. Réalisation Par
Designers Alexandra Spencer and Teale Talbot launched Réalisation Par in Melbourne in 2015 to see it take off across the world. Known for its wrap dresses and popular prints, the label gives modern style a subtle vintage infusion. If the female in your life has an eye for fashion and a social media presence, then she's likely one of the 483k people already following this popular Australian brand on Instagram.
Founded: 2015
Founder: Alexandra Spencer, Teale Talbot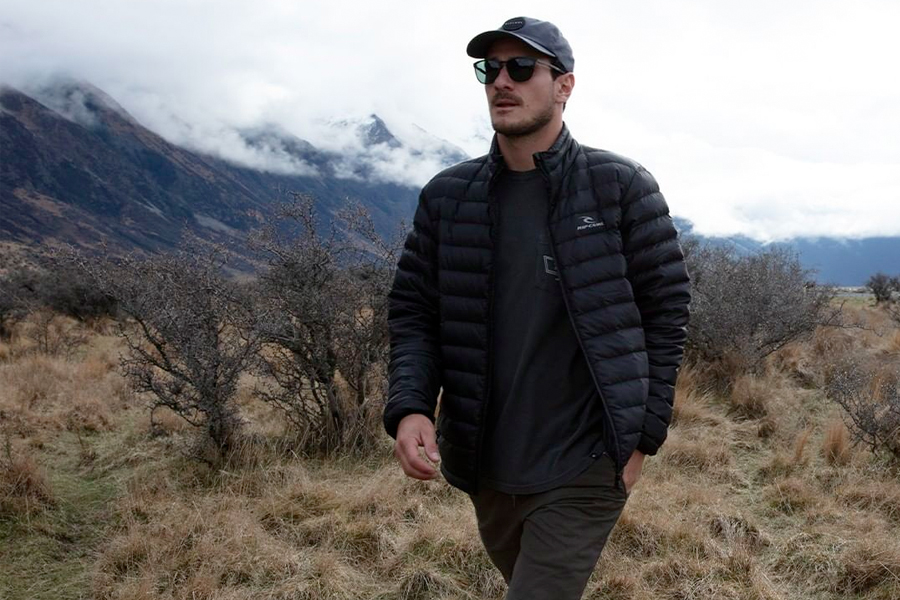 38. Rip Curl
In 1968, surfer Doug Warbrick wrote the words "Rip Curl Hot Dog" on his vee-bottom board. One year later, Rip Curl was founded by Warbick and fellow Aussie Brian Singer. The brand's innovative and award-winning wetsuits, bathing suits, and surf accessories remain second to none, hence the massive global success.
Founded: 1969
Founder: Doug Warbrick, Brian Singer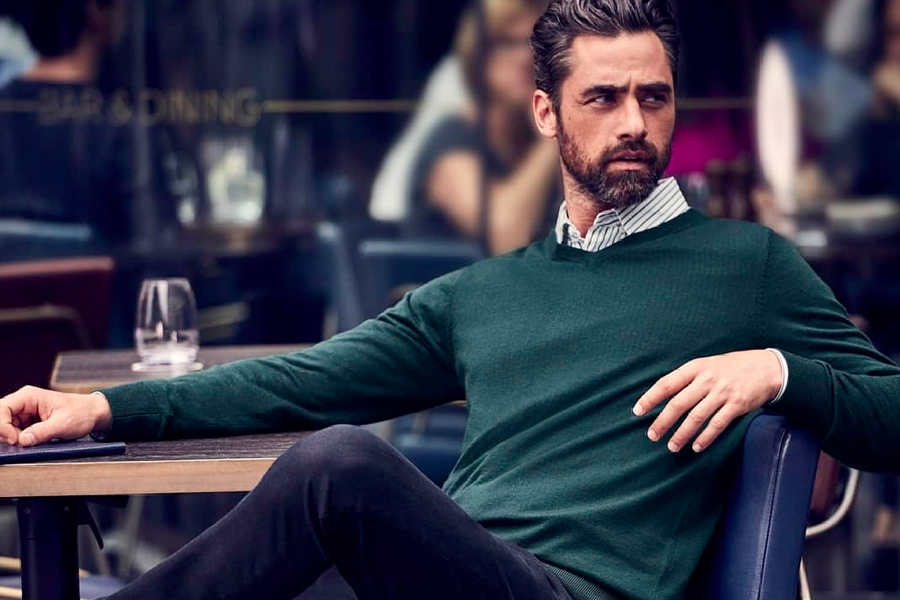 39. SABA
Everyone knows and loves SABA here in Australia, where the popular chain has 30 stand-alone stores and terrific online presence. Finding great fashion at a great price doesn't get much easier.
Founded: 1965
Founder: Joseph Saba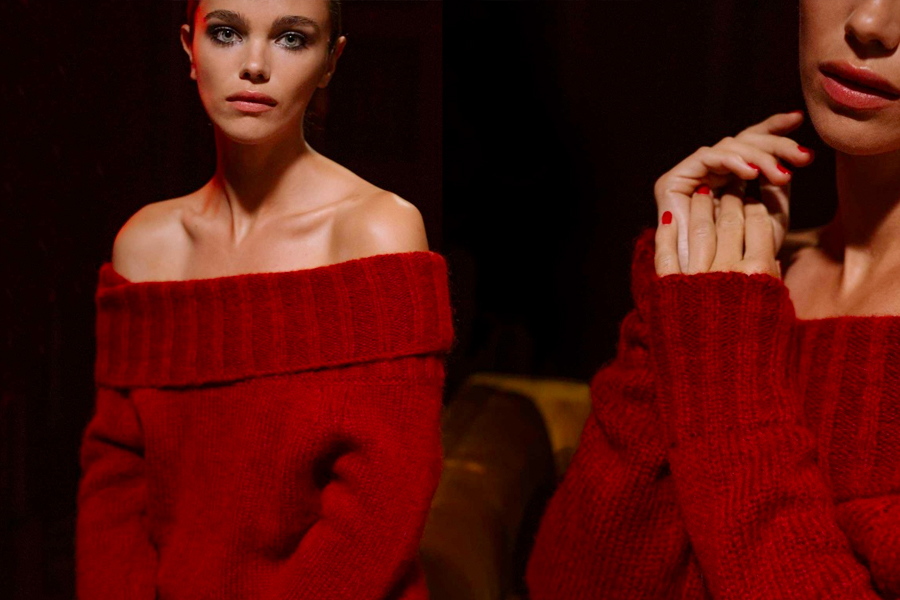 40. sass & bide
Beyoncé, Sarah Jessica Parker, Madonna, and Rihanna are just a few of the big names to be seen wearing sass & bide, a beloved Australian label since the early 1990s. Despite the overtly stylish aesthetic, the brand's output remains extremely versatile in terms of wearability. No trend-setter's wardrobe is complete without it.
Founded: 1985
Founder: Heidi Middleton, Sarah-Jane Clarke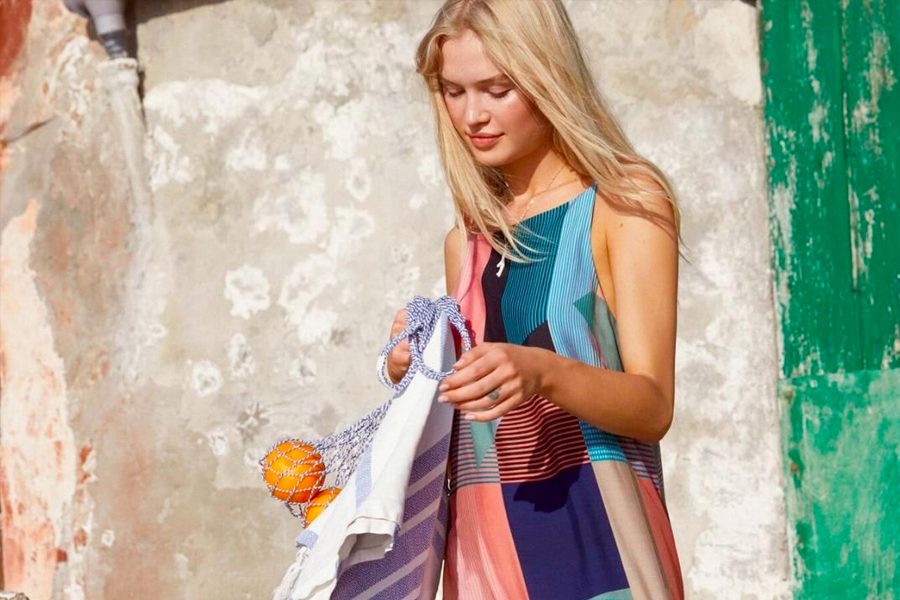 41. Seafolly
Welcome to Australia's largest women's swimwear brand, which is stocked at over 2700 locations worldwide. When you're at the beach and taking in all those glorious bikinis, you have Seafolly to thank.
Founded: 1975
Founder: Peter Halas, Yvonne Halas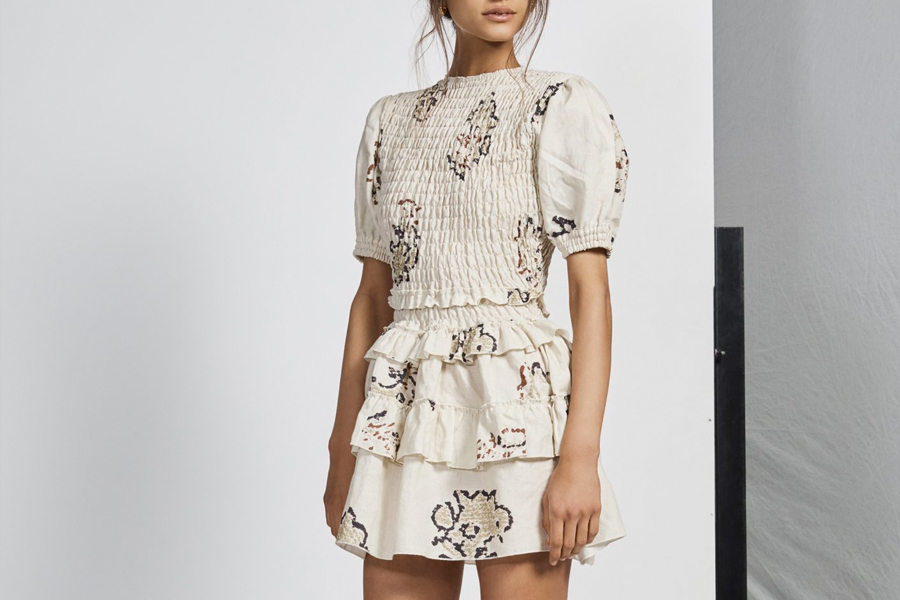 42. SIR the Label
SIR the Label is a rising star in the Australian fashion scene, which has made a name for itself by way of minimalistic, feminine silhouettes. It's all ready to wear and ready for action.
Founded: 2014
Founder: Nikki Campbell, Sophie Coote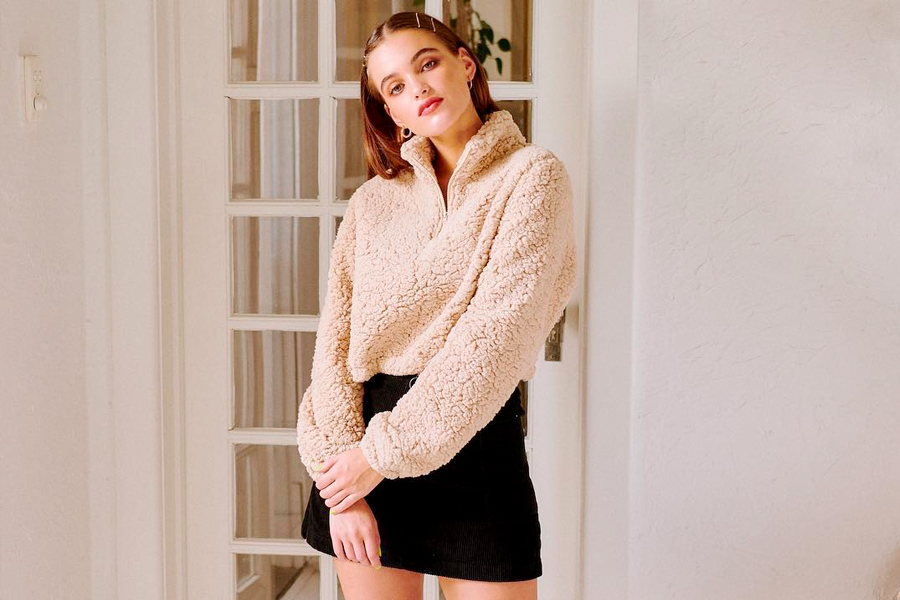 43. Supré
Young women who like their fashion fast and at a great price shop at Supré, an absolute haven of stylish basics. Get it while it's hot! Supré is the perfect Australian clothing brand to buy a gift for your sister or girlfriend.
Founded: 1984
Founder: Hans and Helen van der Meulen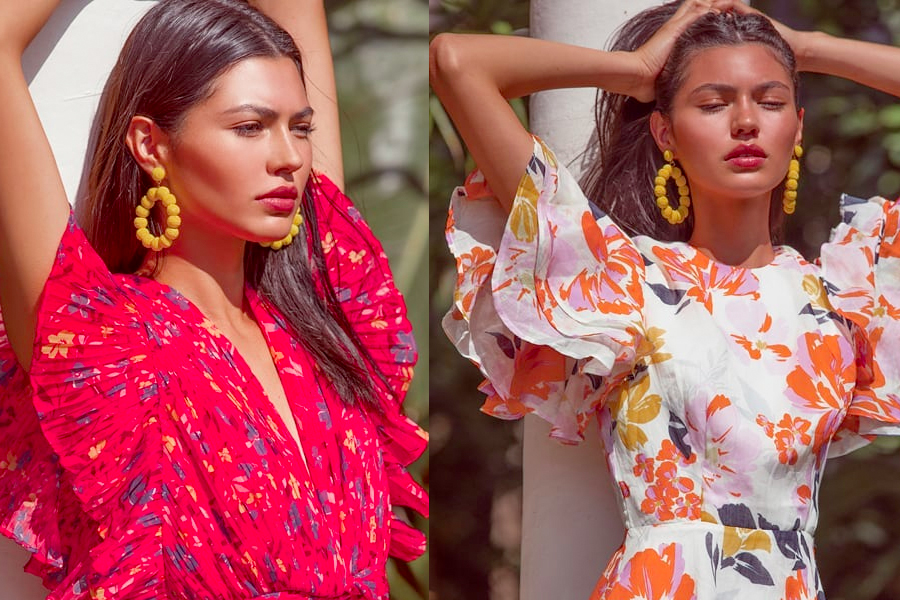 44. Talulah
Fashion and fantasy intertwine at Talulah, where boho-luxe is both an aesthetic and a way of life. Bold, sexy, and beautiful are three words that come to mind.
Founded: 2003
Founder: Kelli Wharton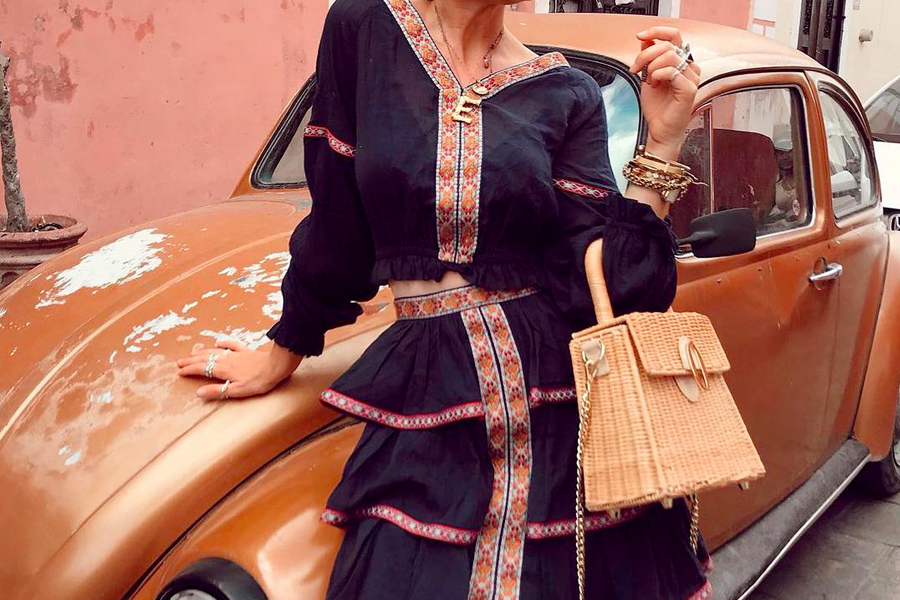 45. Tigerlily
Before you and your girlfriend embark on your next exotic getaway, make a stop at Tigerlily. Founded in Sydney, the distinctive swimwear brand will have you drifting to the furthest beach or resort in sustainable style.
Founded: 2000
Founder: Jodhi Meares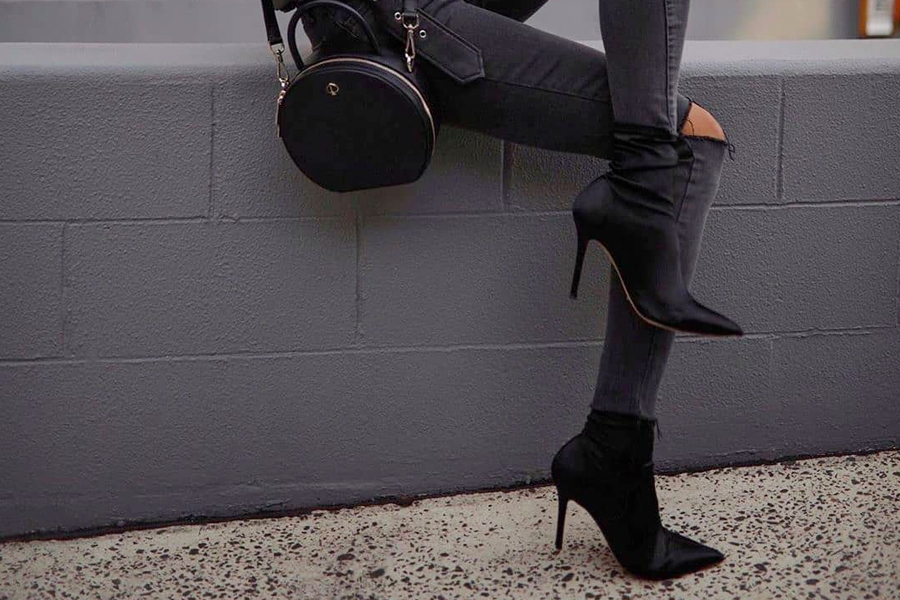 46. Tony Bianco
100% Australian owned and family run, this leading women's footwear label has been in the game since 1972. Offering retro style to striking modernity to everything in between, For Him & Her: A Closer Look at the Longines Master Collection Moonphase Watches is nothing short of shoe heaven. Just ask its 487k followers on Instagram.
Founded: 1997
Founder: Tony Bianco
How Calibre Menswear Became More "Authentic"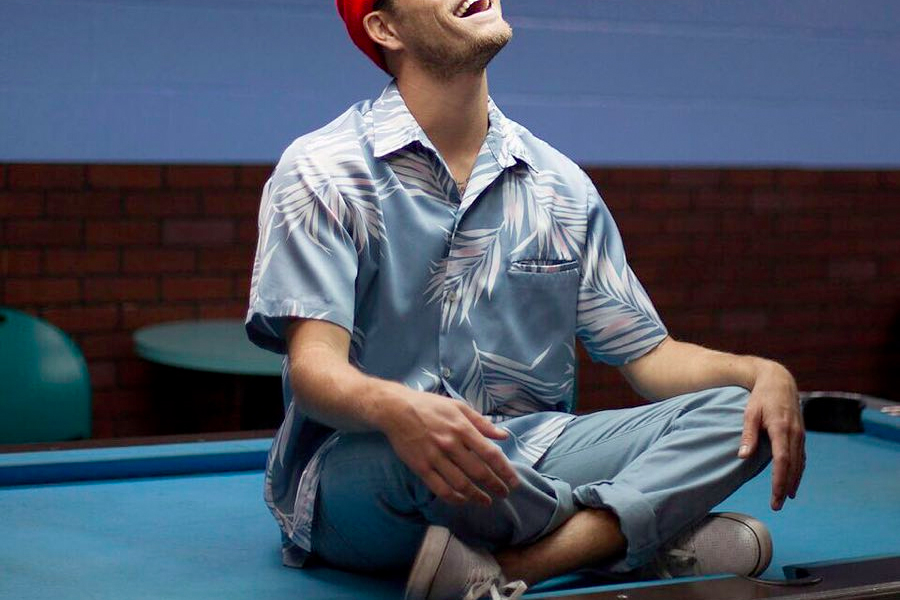 47. Von Zipper
Owned by Boardriders Inc (the same parent company that owns Quiksilver), Von Zipper is the place to go for outdoor eyewear and goggles of impeccable quality and design. Whether you surf, skate, ski, or snowboard, this Australian label will keep those eyes safe and stylish.
Founded: 2000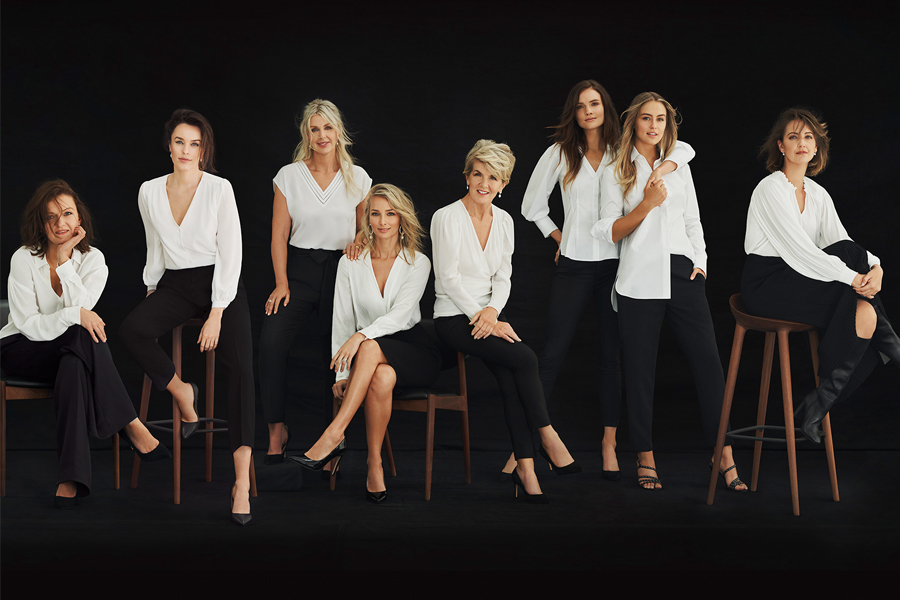 48. Witchery
When Country Road bought this Aussie label back in 2012, it paved the way for one of the nation's biggest specialty retailers. To date, Witchery continues to make elevated fashion statements for the modern woman, leaving no trend or wardrobe essential behind. The brand also provides tons of support for Ovarian Cancer Australia.
Founded: 1970
Founder: Robert Matthews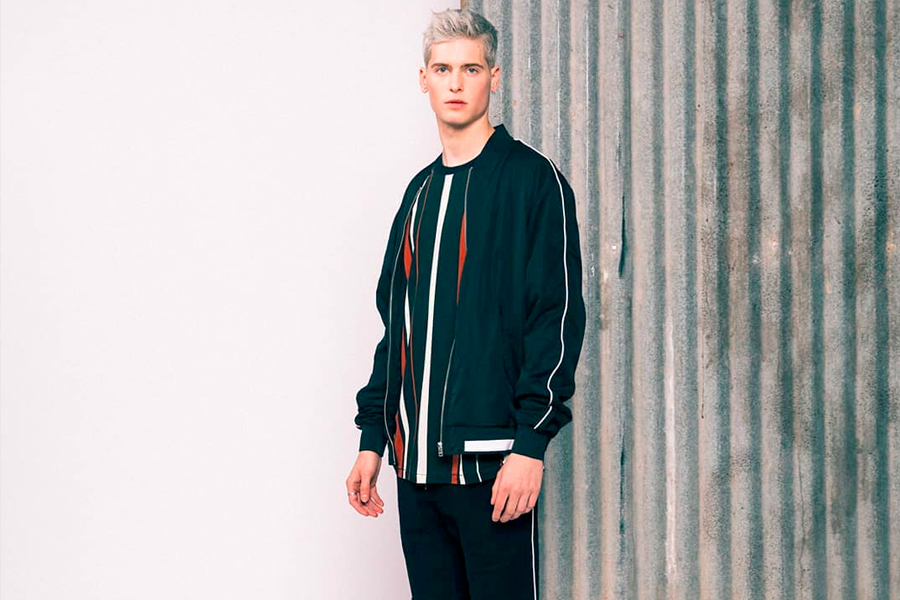 49. Zanerobe
Progressive streetwear and men's fashion thrive at Zanerobe, a label that designs clothes it's founders actually want to wear. As a result, shopping with this Australian fashion brand is like joining a huge family, albeit one that gives you plenty of room to express yourself as an individual. Zanerobe is one of the most globally recognised Australian clothing brands.
Founded: 2002
Founder: Leith Testoni, Jonathon Yeo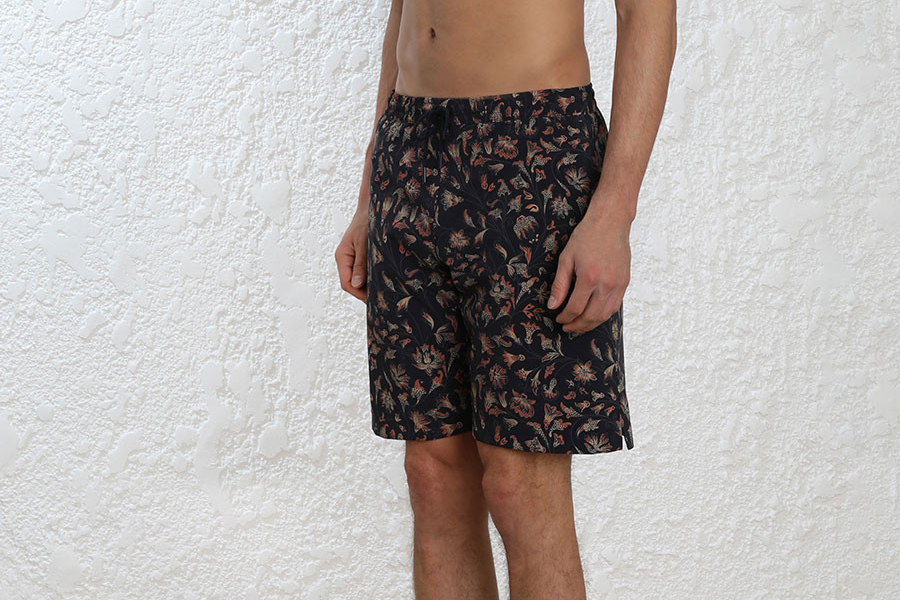 50. Zimmermann
Made by women, for women, Zimmermann is about as iconic as Aussie style gets. The label's versatile sundresses, distinguished prints, and celebrity followings have generated 1.5 million Instagram followers and counting. The world is talking about Australian fashion, and this brand is one huge reason why.
Founded: 1991
Founder: Nicky and Simone Zimmermann
You'll also like:
9 Best Australian Men's Fashion & Lifestyle Sites and Blogs
20 Best Men's Fashion YouTubers
21 Best Men's Street Style Blogs
General FAQ
What brands are popular in Australia?
Some of the most popular fashion and clothing brands in Australia are Billabong, Camilla and Marc, HoMie, SABA, and Bunnings.
What is the fashion in Australia?
Australia is known for its warm weather and the fashion follows suit. Expect to see a lot of short-sleeve shirts, shorts, bathing suits, flip-flops, hats, and activewear, along with materials such as linen and cotton. In the outback, boots are ubiquitous.
Are clothes cheap in Australia?
As with any industry, Australia's clothing industry features a full spectrum of price points. Because every part of the production chain tends to cost a little more in Australia than in other parts of the world, clothing tends to be a little more expensive, in general.
---
Featured Video from Man of Many