Sub-$200 Q Timex 1979 Reissue Finally Comes in All Black
One of the most popular watches in the Timex lineup is finally getting a revamp. The Q Timex 1979 Reissue has copped three new colourways for spring, including an all-black stainless steel model for the very first time. And with a price tag that still sits below $200, you can bet this will be a popular release.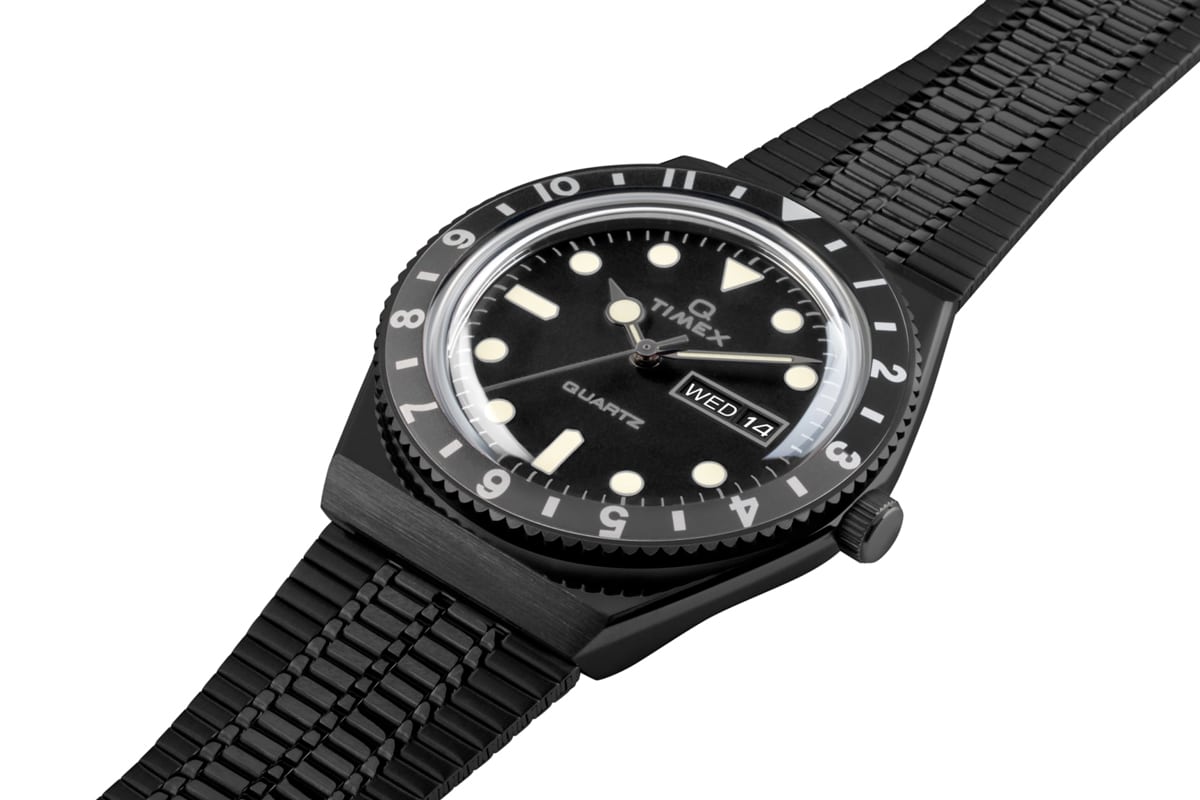 Available now online, the Q Timex Reissue 38mm takes the iconic 1979 watch and reinvigorates it for the modern age. A natural evolution of the model, Timex has added several colourways to the mix over the years, however, this latest announcement is worth taking note of. The watchmaker has now unveiled a black on black stainless steel model, a gold-tone bracelet with iconic black and blue rotating bezel model, alongside a stainless steel with black bezel and dial model.
All three new colourways are inherently different aesthetically, however, play into the same heritage of affordable construction and durable as their predecessors. The new Q Timex 1979 Reissue releases feature day/date functionality, a 38mm stainless steel case and a stainless steel bracelet.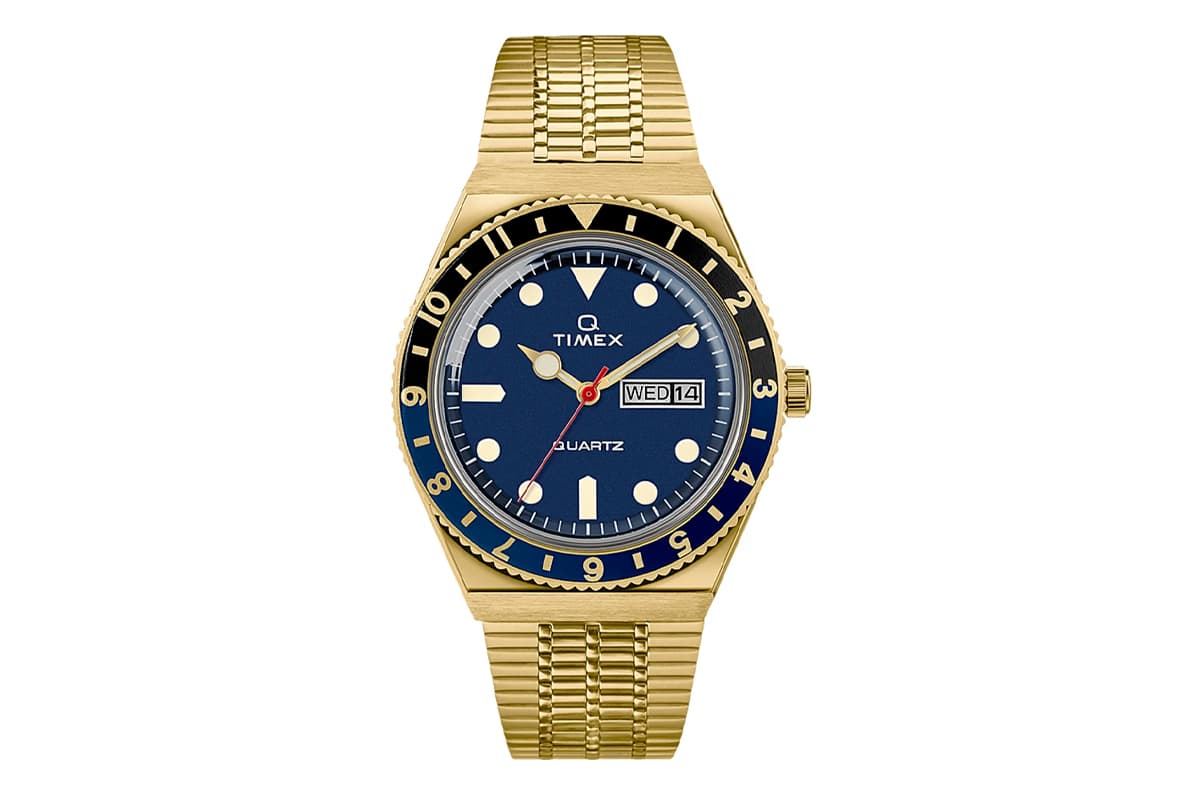 Further, the timepiece is complete with an aluminium 12-hour bezel that displays a second timezone for travel, domed acrylic crystal and an easy to access battery hatch that quickly opens with a coin when your watch battery needs to be replaced or updated.
Best of all, the new Q Timex 1979 Reissue models don't just take cues from older models on design, but also price. The three new models are priced between USD$179 – USD$189, making not only one of the more stylish pieces to come out of the Quartz Crisis but also one of the most affordable.