The Wind Up – Watch News #40
Welcome to the 40th instalment of our regular series covering everything watch related, The Wind Up. In this instalment we'll be covering a couple of new pieces from Ulysse Nardin, a super limited edition piece from Ressence celebrating their successful partnership with powerhouse Hodinkee, as well as something classical from Jaeger-LeCoultre. So as always, sit back, relax and enjoy!
You'll also like:
The Wind Up – Watch News #39

IWC Da Vinci Automatic
New from IWC, the Da Vinci Automatic is a sleek little modern iteration of a classical look that has long since been forgotten. The 40mm stainless steel case looks refined and restrained: very vintage-esque. The articulating lugs look odd and do take some getting used to, but in terms of wearability and comfort these things reign supreme. The subtle crown at 3 o'clock brings home the notion of refinement and elegance. Everything about the Da Vinci is abstained, and that's partly the reason why I rate it so highly. The dial is clean, simple and to the point. With gold hour numerals and the blued seconds hand, the colour contrasting is gorgeous. The added date window at 6 o'clock is a nifty little touch too. Powered by a modified Sellita base movement (renamed the IWC 35111), the Da Vinci Automatic will tick on for about 2 days. Overall it's a simple and elegant little package that I'm sure will appeal to the vintage crowed.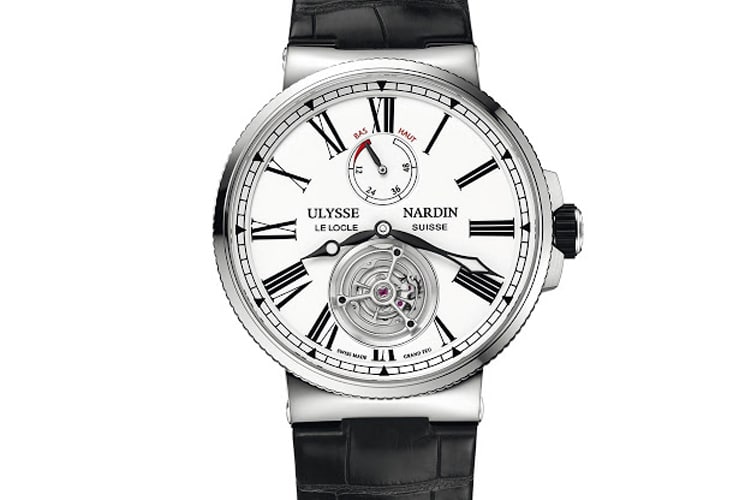 Ulysse Nardin Marine Tourbillon
Functional, enduring and supremely beautiful, the Ulysse Nardin Marine Tourbillon is a stunning timepiece that demands attention and admiration. From the enormous tourbillon set at 6 o'clock to the equally as large Roman hour numerals, this piece is all about presence. The Marine Tourbillon's uniquely shaped hour and minute hands look fantastic, and the power reserve indicator at 12 o'clock is subtle enough to not deride from the watch's overall feel. The Grand Feu white enamel dial is a milky white and looks exquisite as the backdrop. Powered by the UN-128 automatic movement with 60-hours of power reserve and a flying tourbillon, the Ulysse Nardin Marine Tourbillon is an ode to high watchmaking from one of the most underrated ateliers in the industry.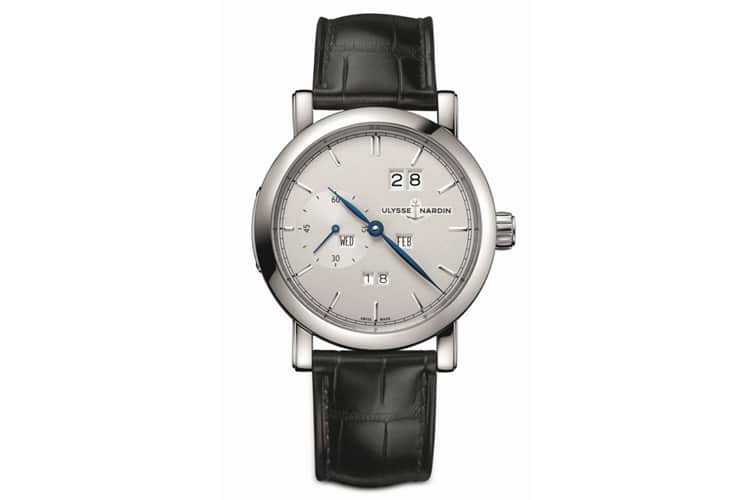 Ulysse Nardin Classic Perpetual Ludwig
This piece exudes finesse. Too many times do I see watches having far too much happening on the dial. From an overabundance of information and writing, to ill-fitting sub-dials, date windows and hands. I've seen many watches completely ruined by even the smallest of issues. And I'm sure you have too. The Ulysse Nardin Classic Perpetual Ludwig is resolutely the complete opposite of that. It is a delicate, discrete yet tantalizing piece that commands your respect. Everything about this piece impresses me. From the asymmetrical layout of the dial, to the subtle blue-coloured accents, it's less ostentatious and more sophistication. As far as perpetual calendars go, this could very well be the cleanest looking one (maybe apart from the super minimalist H. Moser & Cie perpetual calendars). The Classic Perpetual Ludwig is an ingenious timepiece who's styling should resonate throughout the entire watchmaking industry: less is more!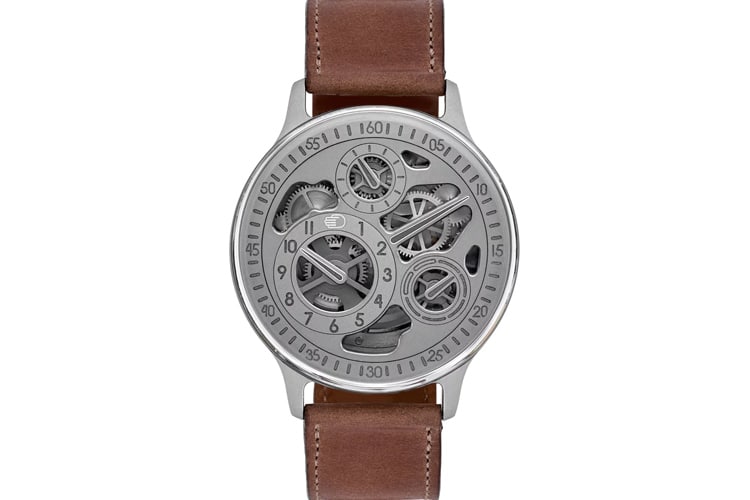 Ressence Type 1H Limited Edition for Hodinkee
Long since sold out, the latest collaboration coming out of Hodinkee is with indie brand Ressence in the shape of the highly polarising Type 1H Limited Edition. If you're a watch fan, then I'm sure you know who Hodinkee is. If not, here is a link to their website. And if you're a watch fan, then I'm also sure you are well aware of the backlash Hodinkee copped for the 1H. Now I'm not going to get into the nitty gritty of what happened, but basically a lot of people had a very public agenda to show about brands collaborating with "blogs". Be that as it may, I think it's a very fruitful partnership and I'm extremely excited every time Hodinkee announces another collaboration. But I'm not here to take sides of lay claim to anything really. I'm here to talk about the watch. And I like it. It's a some what skeletonised timepiece but it isn't. It's an odd thing to try and describe. Your have partitions in that gorgeous grey dial showing the gears underneath, and its pattern-less cut-outs make for a dramatic display of artistry and insanity. I kind of think that those two words sum up the 1H completely: artistry and insanity. And maybe that's where I'll leave it. Like it or hate it (I love it!), you have to commend Hodinkee's prowess and drive in doing things no one has ever done before.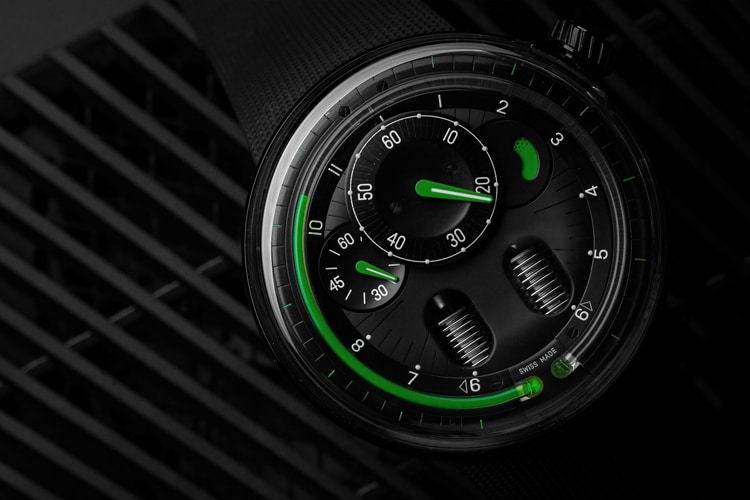 HYT H0
From a brand whose reality I've actually really come to enjoy and admire, the H0 is a continuation of HYT's lunacy. Their approach to watchmaking is absurd, unjust, prolific and unlike anything I've ever seen before. The use of fluids in a watch to discriminate between passing hours, minutes and seconds has, admittedly, taken me some time to understand and appreciate. But since I have, I'm yet to find a timepiece from any other manufacture that instils in me more intrigue than HYT. Their brand obviously speaks to the higher-earning population, but that doesn't mean me, as the common and average man can't value their timepieces. In fact, as far as imagination goes, HYT is at the forefront. Doing away with the conventional high complications such as tourbillons, minute repeaters and perpetual calendars, HYT speaks to the alter ego's of the watch industry. The H0 looks less like a watch and more like the engine bay of some futuristic car. I can only imagine how insane this would look in real life, and given the opportunity (say winning the lotto, or coming across an oil refinery beneath my house), I'd have little hesitation in pulling the trigger to acquire it. This is less of a watch-specific critique and more of a confession. Keep doing you, HTY.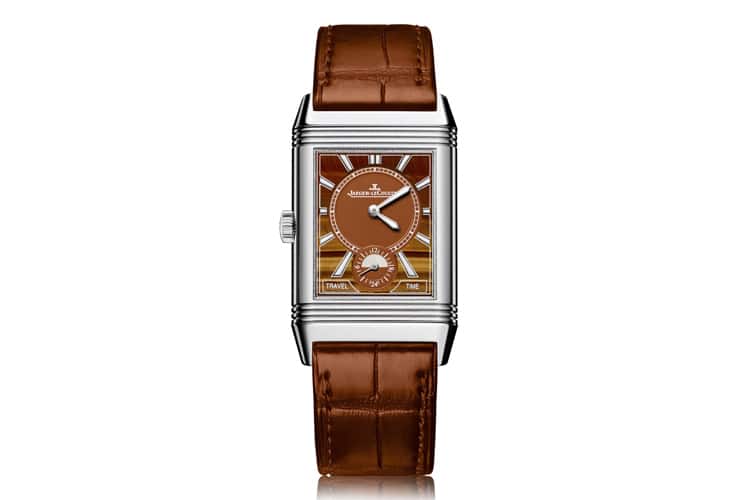 Jaeger-LeCoultre Reverso Classic Large Duo Small Second
Jaeger have introduced three brand new colour schemes for their Reverso Classic Large Duo Small Second line, and they've added depth, individuality and creativity to an otherwise highly conservative timepiece. Available in either Electric Blue, Military Marble or Tiger's Eye (as featured here), the new colours are unique and vivid. I love Jaeger's ability to continuously expand their existing collections and all the while surprise us with their modifications. As subtle as a colour change is, it adds vibrancy and life into a line that would otherwise have remained stagnant. The Tiger's Eye colour configuration (which is my favourite of the three) is dramatic enough to catch my attention, but still carries with it the intricate subtlety and finesse that we're used to from the Reverso. Simple characteristic changes some times is all that is needed to reinvigorate a collection, and rather than just adding solid colours, Jaeger have decided to take the bull by its horns and create colour palettes that are distinctive and beautiful. Well done Jaeger!
If you enjoyed The Wind Up and would like to continue reading about watches, you can head on over to my blog, Haulogerie, where I delve a bit deeper into the wonderful world of watches.
You'll also like:
The Wind Up – Watch News #39
The Wind Up – Watch News #38
The Wind Up – Watch News #37