13 of the Best Men's Combs for Your Hair and Beard
Combs are kind of like lip balm and sunglasses: if you're too cheap when you buy one it ends up doing more harm than good. Sure, at first glance your average dollar store comb looks like it will get the job done, but in reality that comb is made from injection moulded plastic and features tiny little ridges that are just as likely to damage your hair through breakage and split ends as they are to style it.
Thankfully, when it comes to combs you don't have to spend an arm and a leg just to get to that next tier of quality. For typically under $20 you can find some the best men's combs on the market, many of them handmade from cellulose acetate or animal horn to ensure a smooth process and sharp finish. Plus, these slightly more expensive combs look way better than the flimsy plastic one sitting on your sink counter covered in dandruff caused by its nasty teeth. Seriously–throw that thing away already will you?
Please allow us to present some of the best men's combs for your consideration.
---
You'll also like:
16 Daring Digital Watches
10 Common Grooming Mistakes
The Ultimate Grooming Routine
---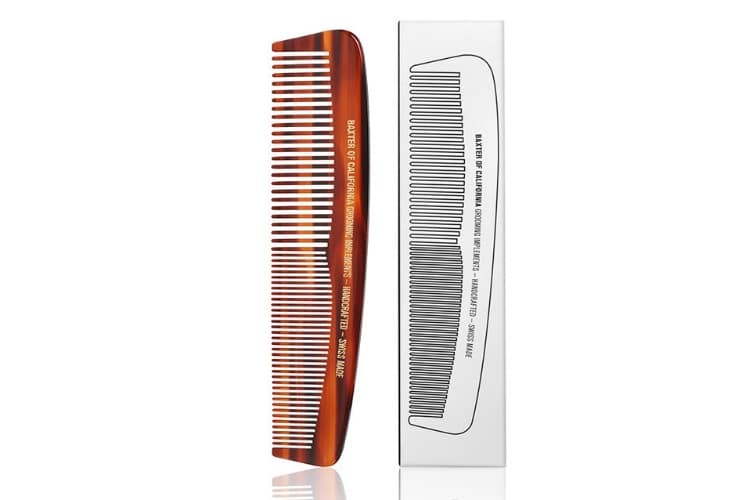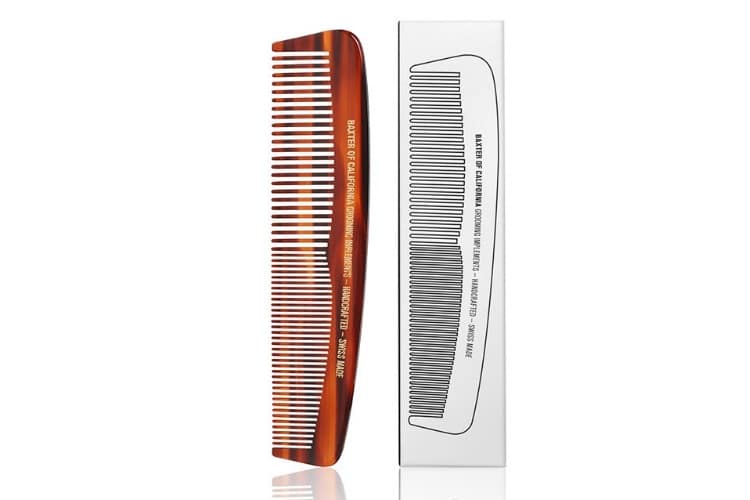 Baxter Men's Pocket Comb
As watch collectors know, the Swiss put tons of care and precision into manufacturing so it's a promising sign that the Baxter Pocket Comb is handcrafted in Switzerland using premium cellulose acetate. Tapered teeth with rounded tips ensure a smooth product that won't leave your skull looking like a tic-tac-toe board.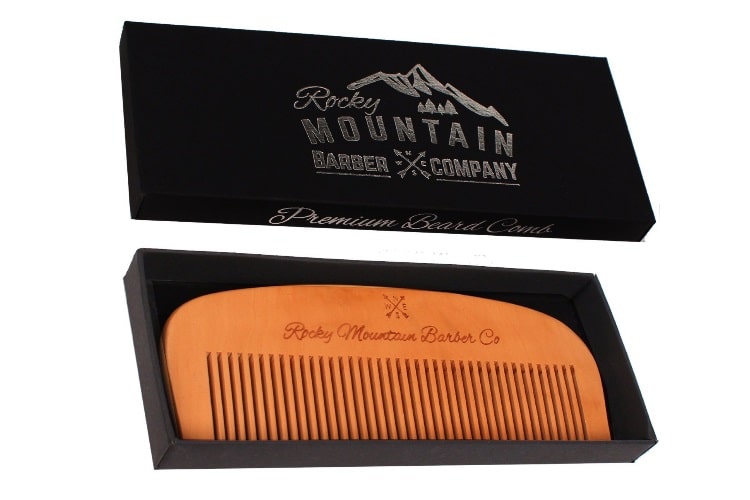 Rocky Mountain Barber Company Hair Comb
If you prefer one of the best men's combs that truly foregoes plastic or animal parts, the Rocky Mountain Barber Company's Hair Comb is right up your alley. Made from solid wood, this sturdy anti-static comb is simply perfect for all your grooming needs (hair, moustache, beard) and designed not to get snagged in knots.
Cyril R Salter Metal Double-Tooth Barber Comb
Presenting another affordable alternative to plastic, acetate and animal horn, the Cyril R Salter provides a metal finish to virtually guarantee a strong, consistent performance in the face of even the most unkempt of hairstyles.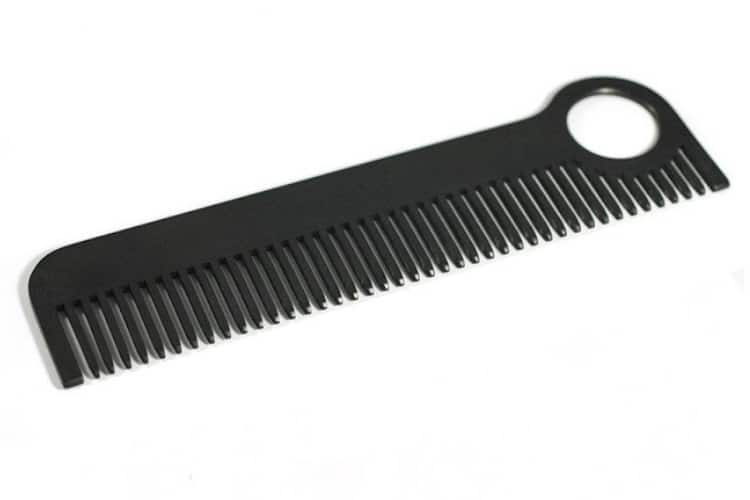 Chicago Comb Company No 1
What's that you say? Metal and wood don't float your boat either? Then by all means consider the Chicago Comb Company No 1, which uses laser-cut, hand-finished stainless steel and a black matte finish to deliver premium results and one of the best men's combs you're likely to find anywhere. Full disclosure: the upgrade is going to cost you, but your hair will thank you for it.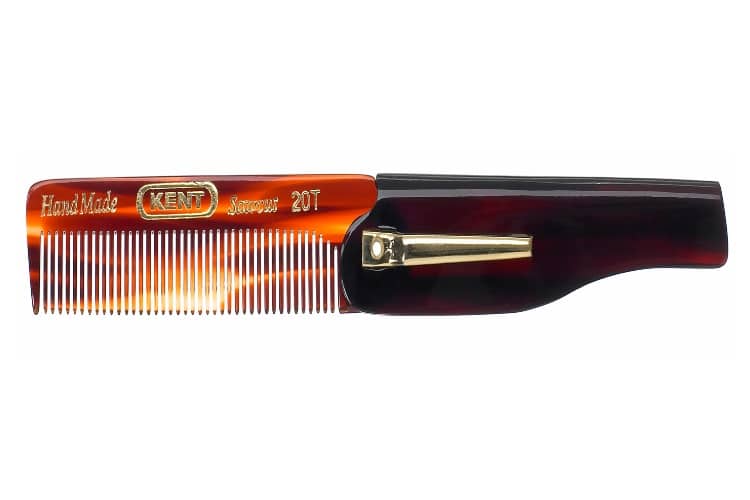 Kent Folding Pocket Comb with Clip
The Kent Folding Pocket Comb includes a premium comb made of cellulose acetate as well as a handy clip so you can possibly whip this thing out 50s gangster style when necessary. If you find yourself in a gang fight, however, make sure you remember that your switchblade is in your other pocket–otherwise things could get really awkward.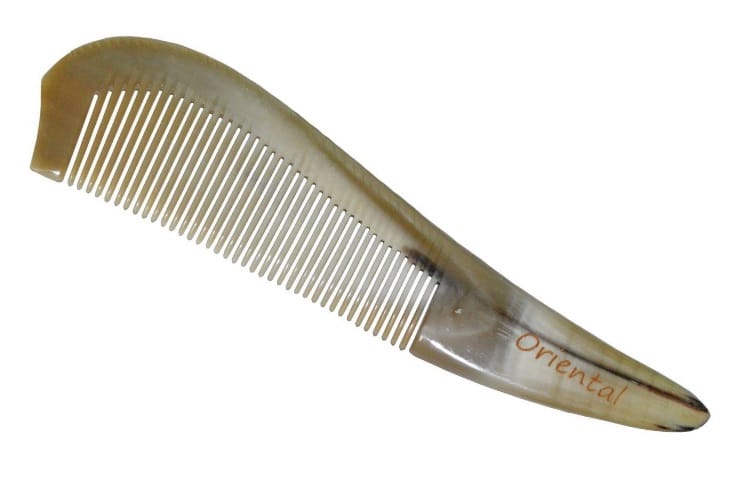 Oriental Natural Ox Horn Comb
When nothing but top-shelf buffalo horn will suffice, the Natural Ox Horn Comb is your go-to grooming accessory of choice and easily one of the best men's combs available. Each one of these smooth babies is made by hand and features a unique pattern for that extra touch of exclusivity.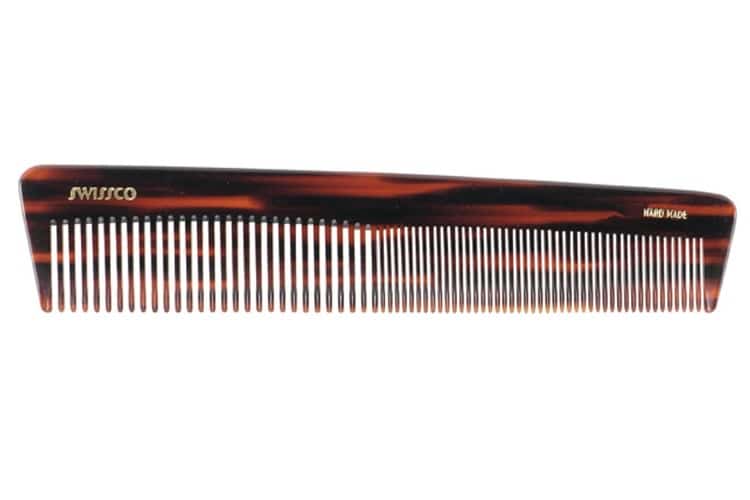 Swissco Tortoise Dressing Comb
The Swissco Tortoise Dressing Comb is a reliable, no-frills comb that undergoes rigorous quality control to ensure a satisfying performance. This is a great, affordable solution for those fed up with the weak output from cheap plastic combs. Sometimes the best men's combs are the ones that simply get the job done and don't scrap your scalp in the process.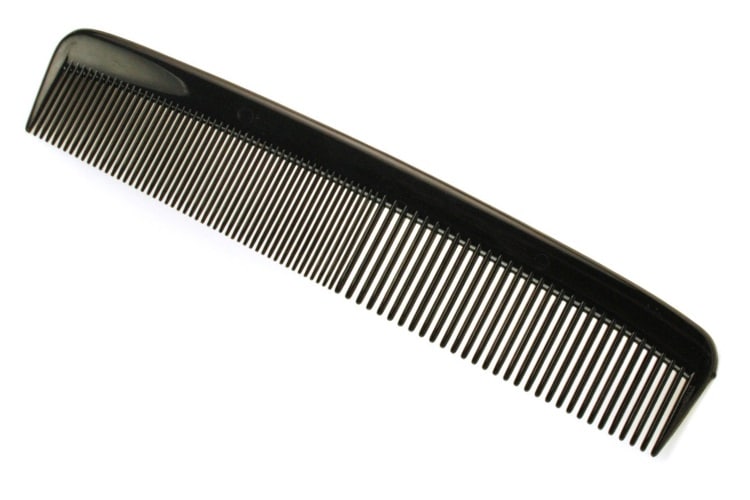 The Big Comb
It's big. It's long. It's light. It's affordable. Enough said.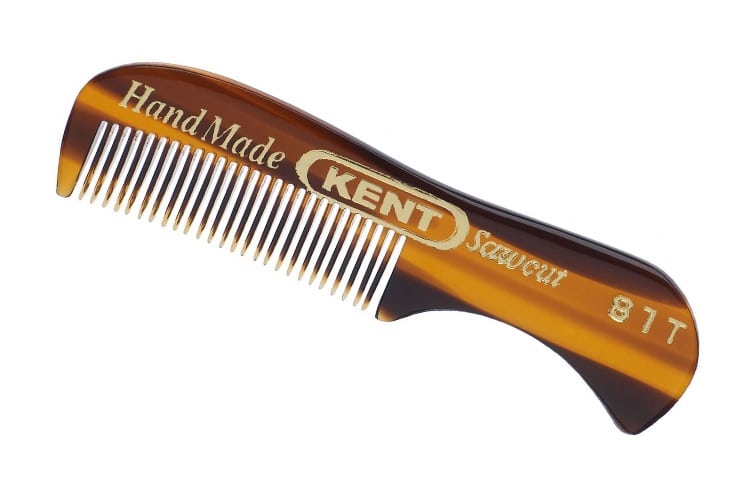 Kent 73mm Fine Toothed Moustache and Beard Comb Model 81T
We live in an era of big, stylish moustaches and beards and should you partake you'll want to keep those facial hairs tame and sculptured. Kent is a handmade comb ideal for grooming–use it to ensure you look like a hipster and not a homeless person.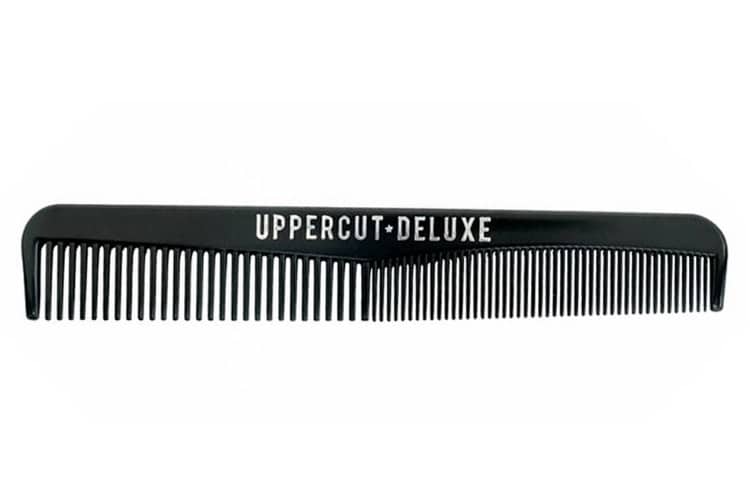 Uppercut Deluxe Pocket Comb
If you think it's silly spending more than $5 for a comb and insist on going the plastic route, you could do much worse than the Uppercut Deluxe. With tapered teeth that are wide on one side and narrow on the other, this is the perfect casual comb to keep in your pocket and use for those off-the-cusp moments when your hair can use some quick adjustments.
Grooming Lounge Beard and Moustache Comb
Another entry made in Switzerland using natural cellulose acetate, the Grooming Lounge Beard and Moustache Comb can handle the most unruly of facial hairs to a deliver superior and consistent performance.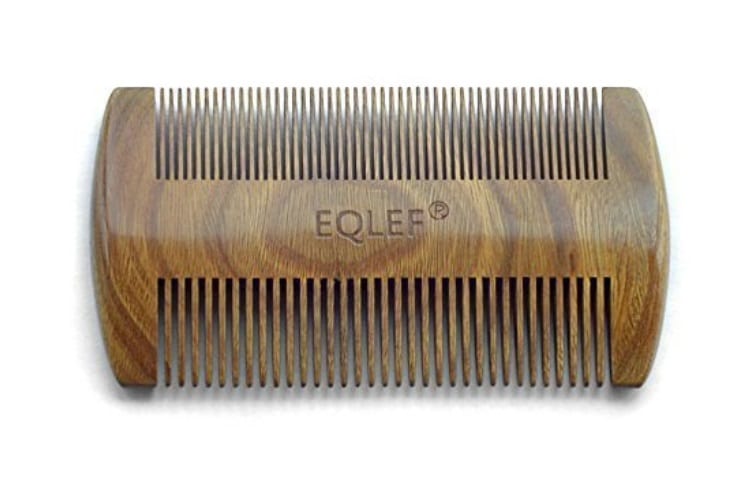 EQLEF Green Sandalwood No Static Handmade Comb
The EQLEF is functionally divided between standard and fine teeth and resistant to static thanks to being made of 100% green sandalwood, which will apparently change colour when exposed to the sun. Very cool.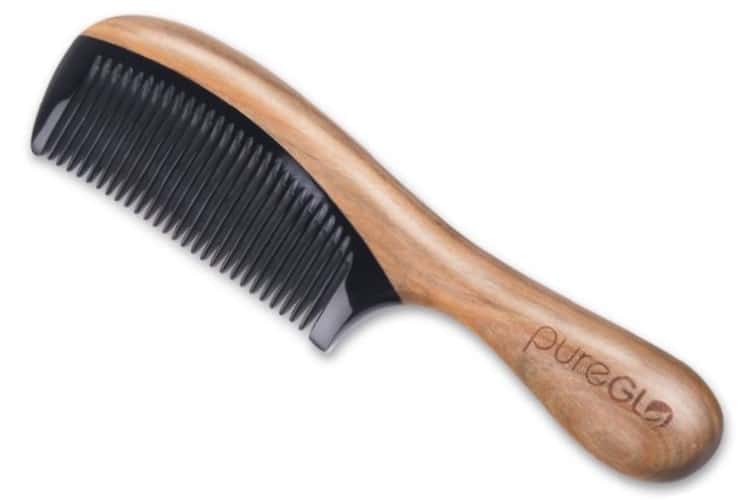 pureGLO Green Sandalwood Hair Comb
If the EQLEF is a little too compact and simple, check out the pureGLO, which uses green sandalwood for the handle and buffalo horn for the teeth to offer some extra doses of luxury and finesse for just a few extra bucks.
Have you subscribed to Man of Many? You can also follow us on Facebook, Twitter, and Instagram.
---
You'll also like:
16 Daring Digital Watches
10 Common Grooming Mistakes
The Ultimate Grooming Routine
---