20 Best Australian Craft Breweries
Australian craft breweries have taken not just the world of beer, but the world of booze as a whole by storm, since their popularity began to soar over a decade ago. Whether it was Little Creatures bringing an American style of Pale Ale to the masses many moons ago, or Chuck Hahn's efforts in reinvigorating the Malt Shovel Brewery to produce beers under the name of James Squire, Australia's first brewer, we as a country have gone nuts for beers that are fresh, new and exciting.
You may also like:
The Ultimate Guide to Beer Types & Styles
17 Best Australian Beer Blogs
The Ultimate Guide to Types of Beer Glasses
Some of the Australian craft breweries on this list are tiny operations who've gained their reputation by picking up awards at beer shows. Others are now owned by multinationals, but still continue to produce some of the best craft beer in the country. Either way, this is the créme de la créme of craft beer in Australia, here to bring you some inspiration for the next coldie you crack. Cheers!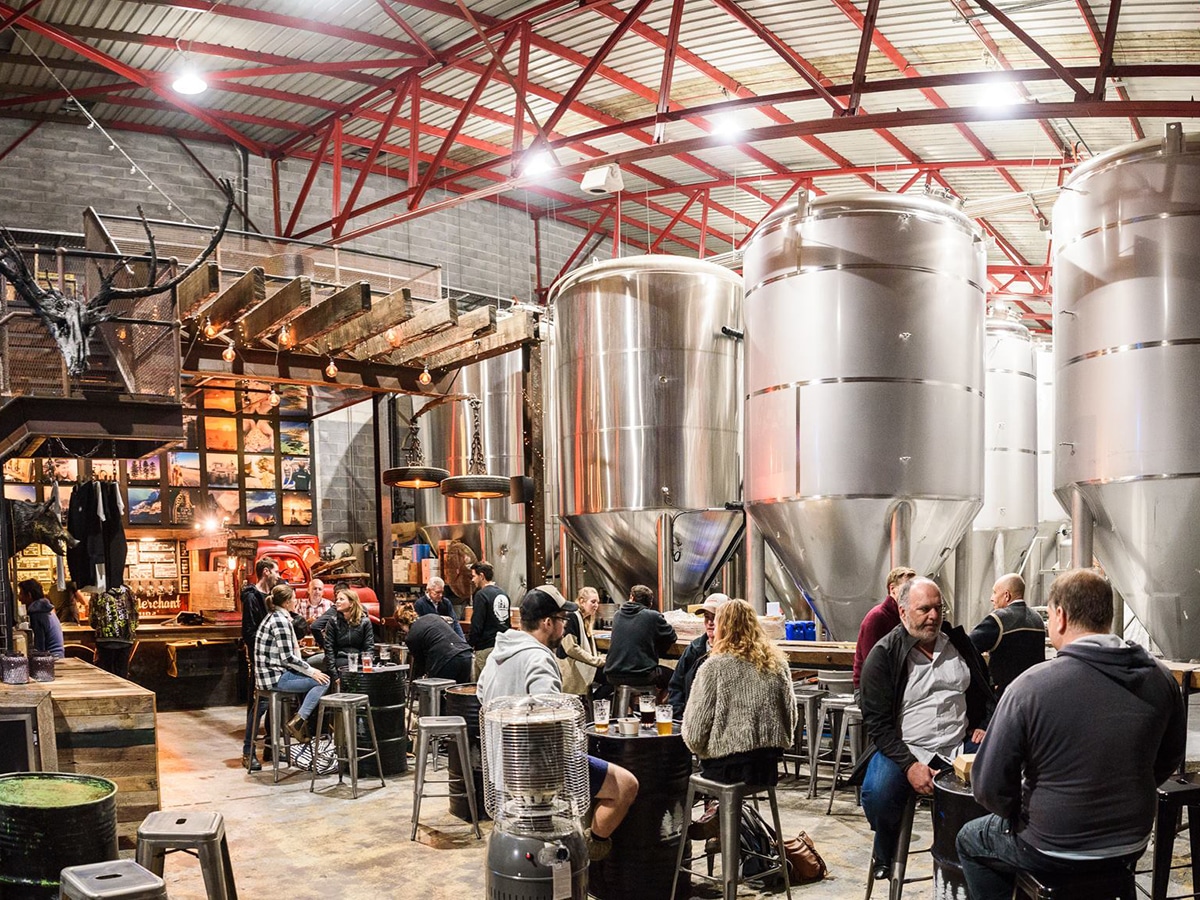 1. 4 Pines Brewing Company
Hailing from Sydney's iconic Manly beach, 4 Pines began as a microbrewery initiated by a father and son who realised their love for beer was equal to their love of surfing. Now one of the country's most loved, their brew pub is still on its original site (near the ferry wharf), and their beer is as tasty as ever.
Address: 4 Pines Brewing Co HQ/Head Office, 4F / 9-13 Winbourne Rd, Brookvale, NSW 2100
Phone: (02) 9099 2720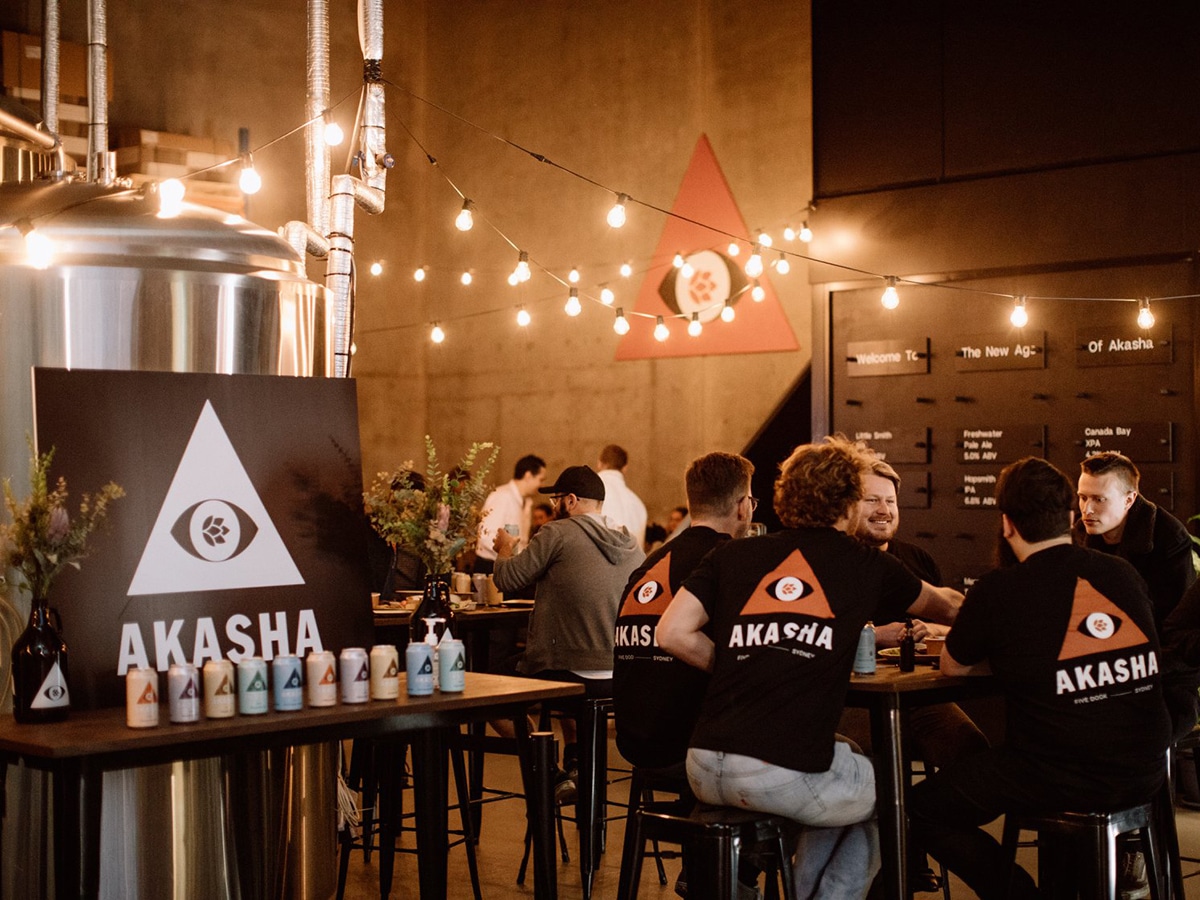 2. Akasha Brewing
"Akasha" is the Sanskrit word for the mysterious fifth element; that which ties together earth, fire, air and water. Seeing as how beer is also made from four ingredients, Sydney boys Dave Padden and Wesley White saw fit to name their highly-celebrated Five Dock brewery after this peculiar force. Akasha have been winning awards since they poured their first drop in early 2015, and continue to be a favourite on the festival and competition trail.
Address: 10A Spencer Street Five Dock, NSW, Australia 2046
Phone: +61 2 9715 7156
Hours: Wed-Thu 4pm-8pm, Fri 2pm-8pm, Sat 12pm-8pm, Sun 12pm-7pm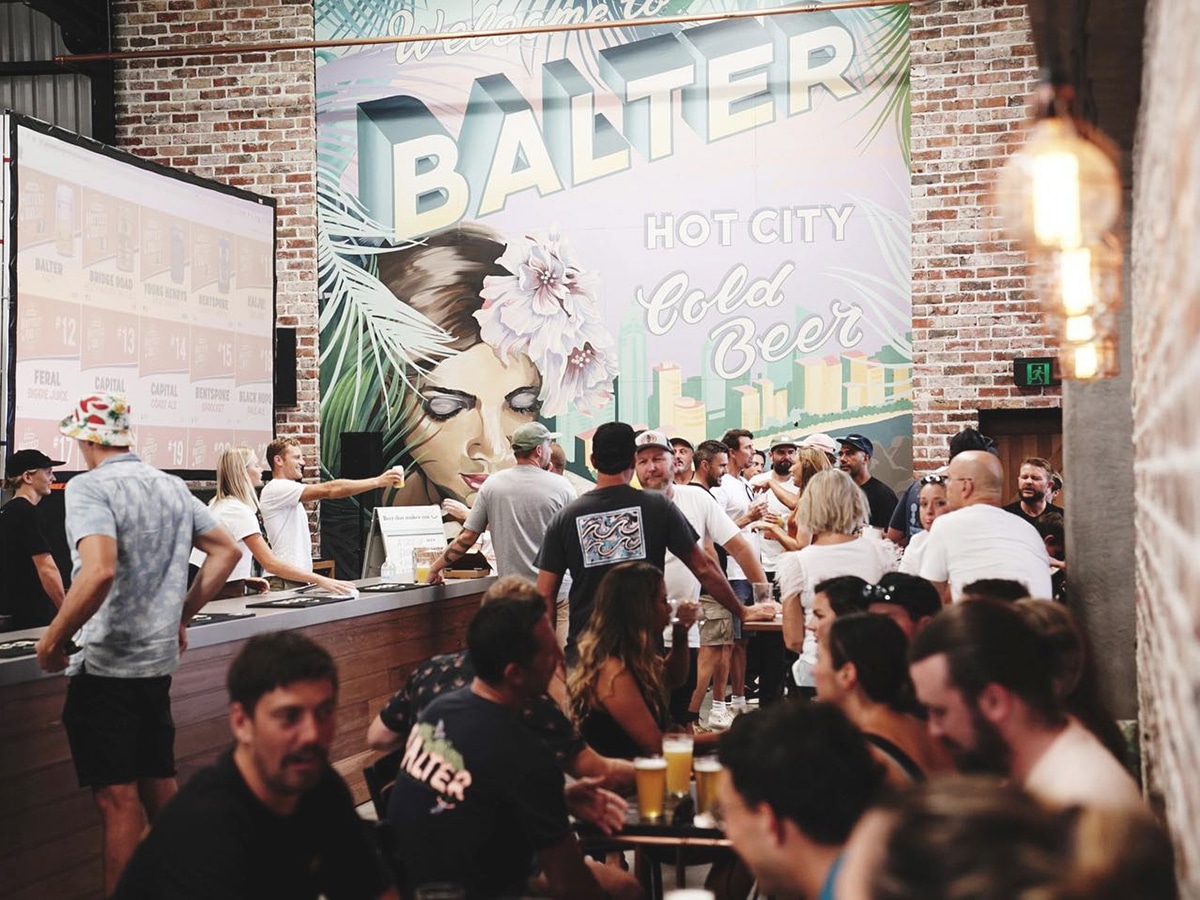 3. Balter Brewing
Balter Brewing is forged on the notion that you don't necessarily have to be good at what you're doing, as long as you're enjoying it. A noble sentiment, sure, but when you're making beer, it doesn't hurt to be half decent at it either. Head brewer Scott Hargrave brews some of the yummiest frothies around – tasty, balanced brews that are both interesting and refreshing, and instantly put them on the map as one of Australia's best craft breweries.
Address: 14 Traders Way, Currumbin, QLD 4223
Phone: +61 7 5525 6916
Hours: Wed- Fri 3pm-8pm, Sat 12pm-8pm, Sun 12pm-6pm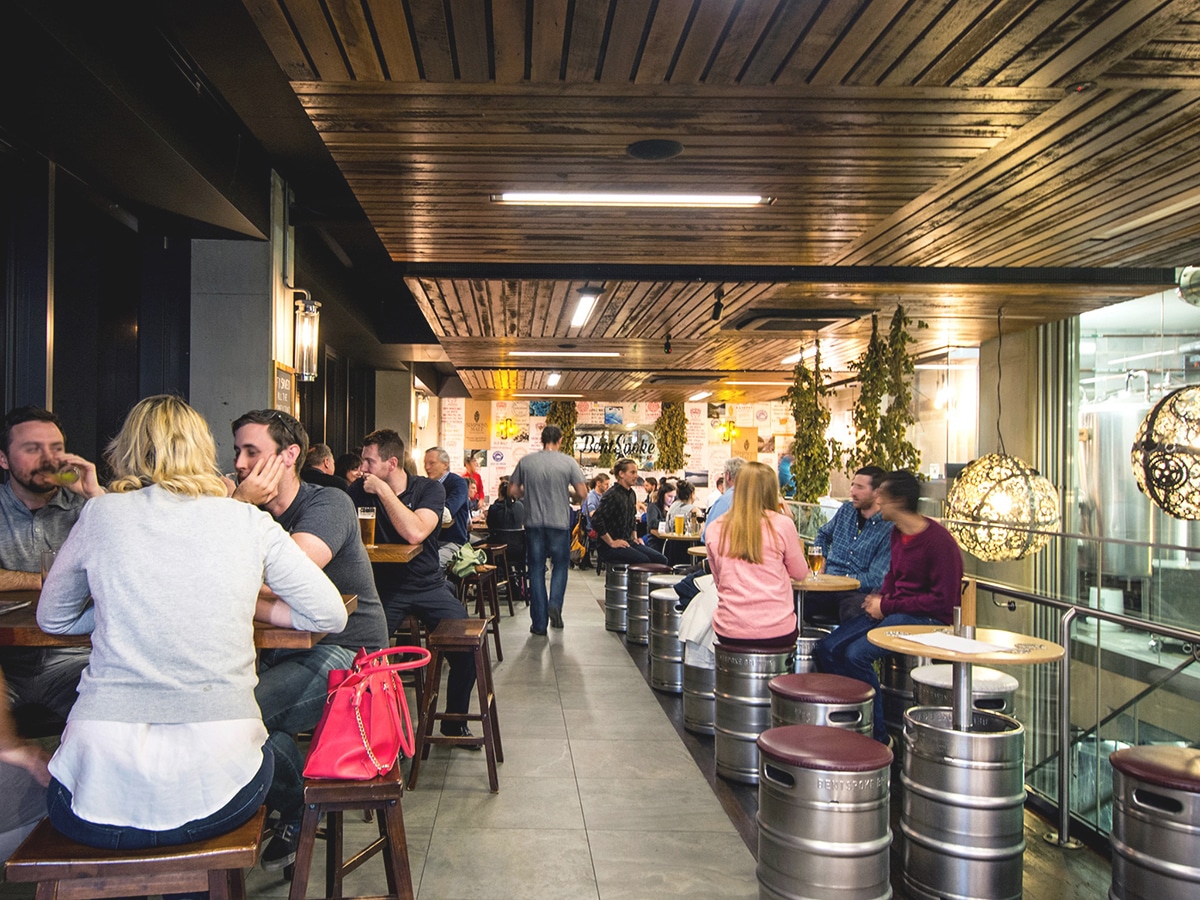 4. Bentspoke Brewing
Award winning craft beer from Canberra – head brewer Richard Watkins harnesses the capital city's pristine water supply to make a range of beers and ciders that have scored critical acclaim from some of the industry's biggest professional beer snobs. With a commercial-sized brewery in the pipeline, expect to see more and more of this beer in pubs and bottle-os very soon.
Address: 48/38 Mort st (Entry via Elouera St) Braddon, ACT, Australia 2612
Phone: (02) 6257 5220
Hours: Mon-Wed 11am-9:30pm, Thu-Sun 11am-11pm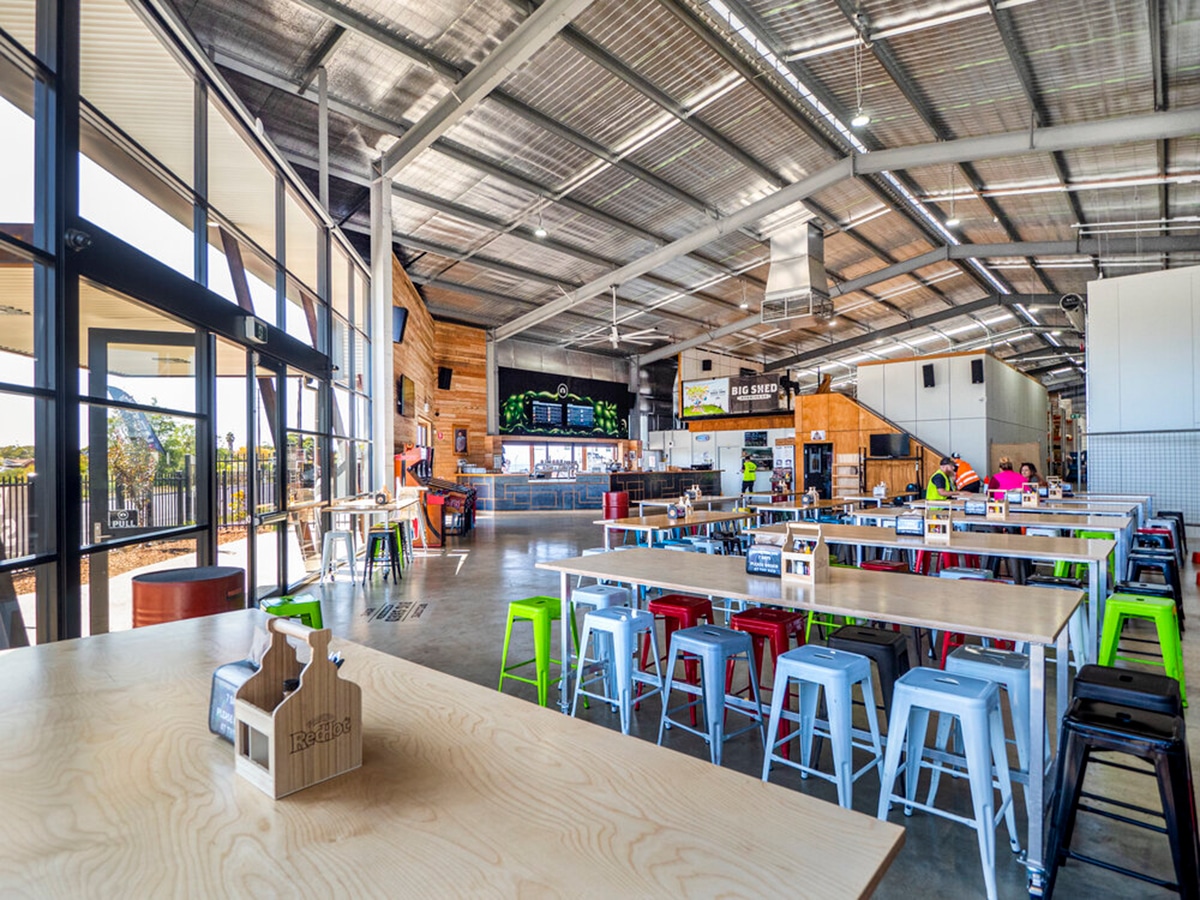 5. Big Shed Brewing Concern
What started as two mates who mucked around for a very long time, homebrewing in a big shed in the Barossa, is now a slick commercial outfit in Adelaide's Royal Park. The years of practice seems to have paid off for Craig and Jason, who have won the hearts of locals, and a few trophies too for their commendable efforts. Tasty, tasty craft beer.
Address: 1154 Old Port Road Royal Park, SA, Australia 5014
Phone: +61 8 8240 5037
Hours: Mon 12pm-6pm, Tue-Thu & Sun 12pm-9pm, Fri-Sat 12pm-10pm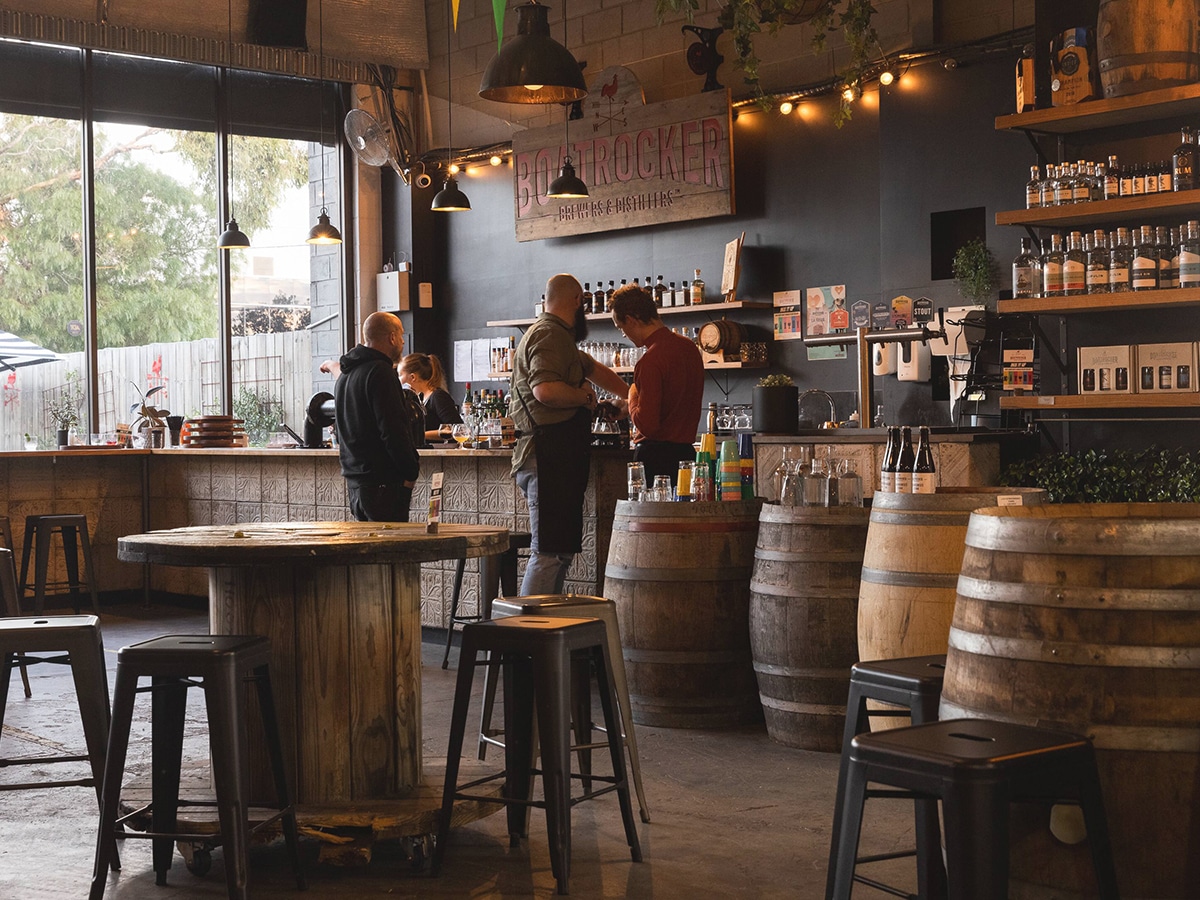 6. Boatrocker Brewery
Married couple Matt and Andrea started out by having their coveted recipe 'Alpha Queen' contract brewed, but once it had won enough medals on the international craft beer circuit, it was time to do something about getting a brewery of their own. Enter Boatrocker, a brewery that now lives in Melbourne's south-east, and produces a range of tasty left-of-centre Australian craft beers.
Address: 34 Macbeth Street, Braeside VIC 3195
Phone: +61 438 394 972
Hours: Thu 4pm-10pm, Fri 2pm-11pm, Sat 12pm-11pm, Sun 12pm-6pm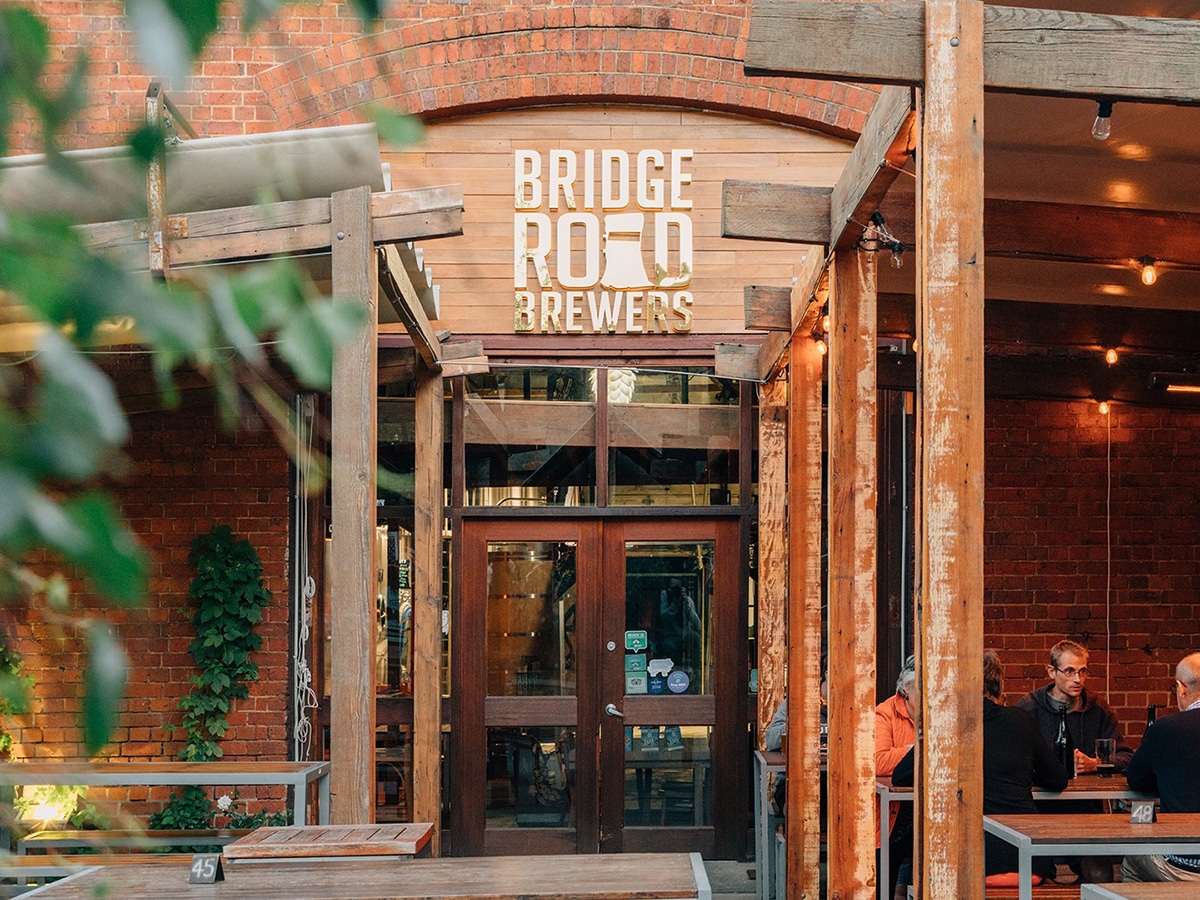 7. Bridge Road Brewers
Hailing from Beechworth in Victoria, this beer is lovingly handmade on-site in co-founder Ben and Maria's brewery, where every aspect of production is carefully monitored to ensure quality and flavour. These guys aren't afraid to tweak the recipes where needed, favouring a continually improving product over consistency as a point of difference, though we think it's about as tasty a range of ales as you'll ever drink.
Address: 50 Ford Street, Beechworth, Vic 3747
Phone: +61 3 5728 2703
Hours: Mon-Tue 11am-9pm, Wed-Sun 11am-1pm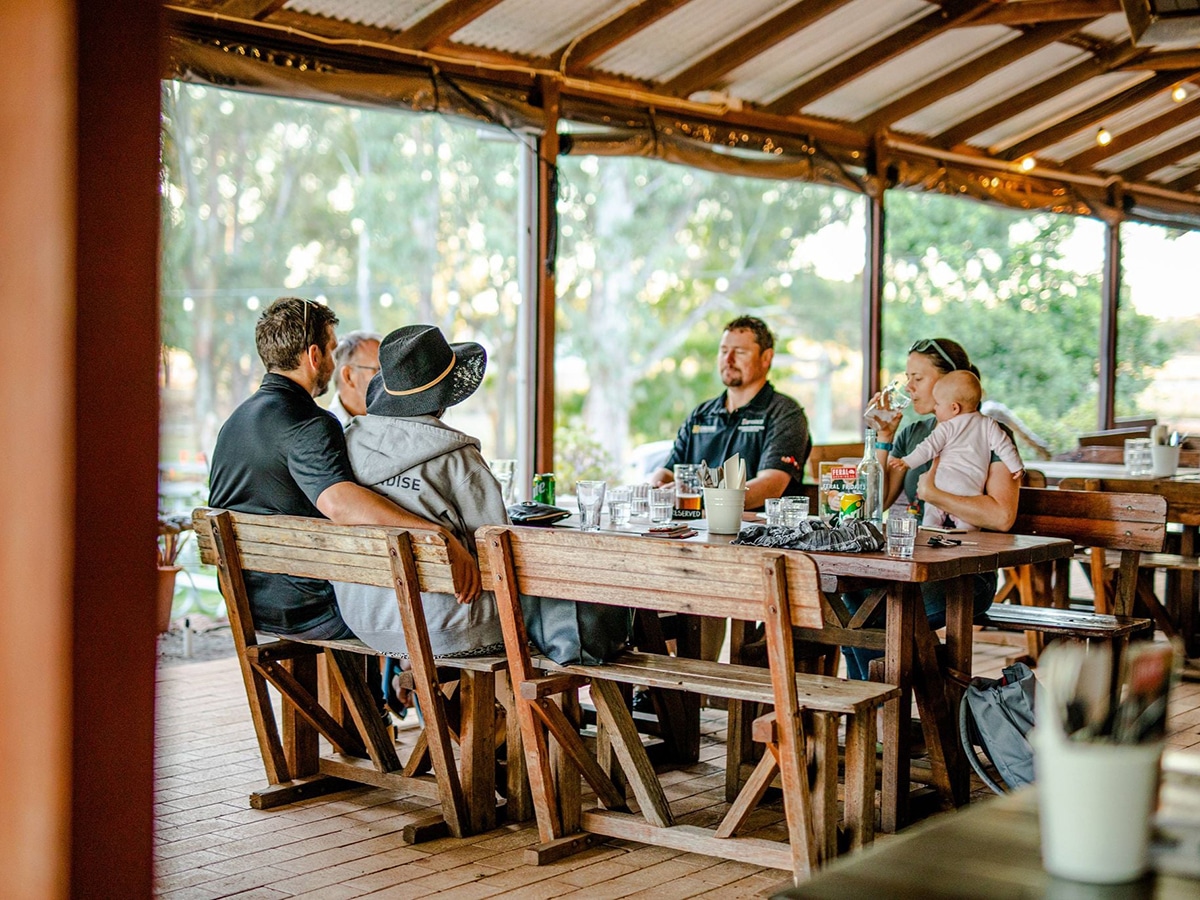 8. Feral Brewing Co.
Western Australia's Feral Brewing burst onto the craft beer scene as a family owned operation in 2002, and has been turning out some delicious brews ever since. Their highly awarded Hop Hog is a standard feature in most self-respecting craft beer bars and pubs across the country, but keep an eye open for their seasonal releases – seriously tasty brews.
Address: 152 Haddrill Road Swan Valley Baskerville, WA, Australia 6056
Phone: +61 8 9296 4657
Hours: Wed-Thu 11am-5pm, Fri 11am-9pm, Sat-Sun 11am-5pm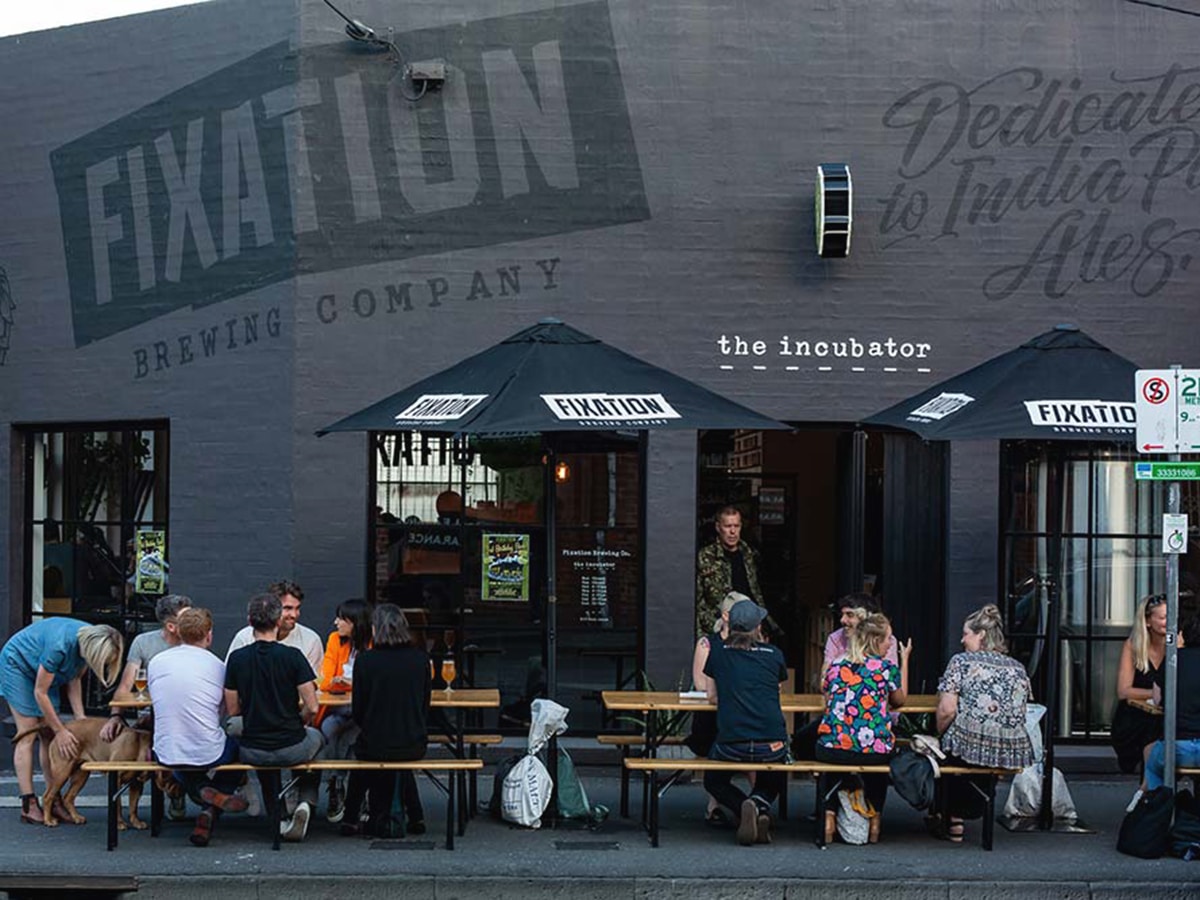 9. Fixation Brewing
The name says it all: this Aussie craft brewery was started out of a fixation on one style of  beer – American IPA. The west coast of America may have popularised this fresh, hoppy brew, but Tom Delmont took the concept and ran with it, starting Fixation Brewing as a way to fuel his obsession, a perfect it even further. His philosophy is that IPAs are to be enjoyed fresh, with as little age on them as possible, so find out where it's on tap and get in quick.
Address: 414 Smith Street, Collingwood VIC 3066
Hours: Wed-Thu 4pm-10pm, Fri 3pm-10pm, Sat 12pm-10pm, Sun 2pm-7pm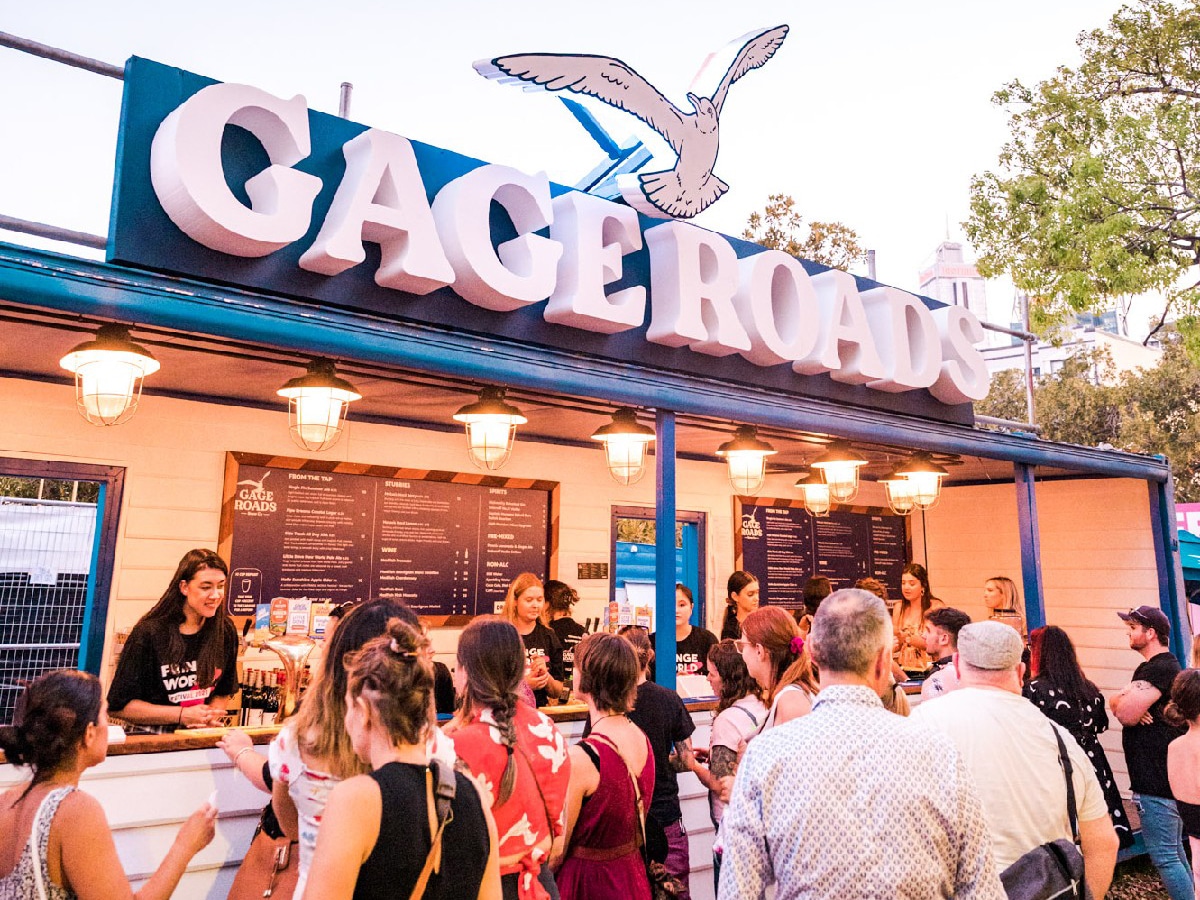 10. Gage Roads
Named after the strip of ocean that separates Fremantle from Rottnest Island next to WA's working ports, Gage Roads is one of Australia's longer-running craft breweries, making a range of different styles of beers for over 14 years. The experience behind this brewery shows through in their beers, which are consistently delicious, and in our opinion makes them one of Australia's best craft breweries.
Address: 14 Absolon Street, Palmyra, Australia WA 6157
Phone: +61 8 9314 0000
Hours: Mon-Fri 9am-4pm
11. James Squire
James Squire is named after Australia's first brewer, who arrived in Australia on the first fleet as a convict and went on to become one of Sydney's largest landholders. He was also a banker, publican and constable by the time of his death, and his funeral was the largest the colony had ever seen. Today, the Malt Shovel Brewery on Parramatta Rd is home to some of the first craft beers Australians would have had the opportunity to try, since this label began production in 1999.
Address: 99 Pyrmont Bridge Rd, Camperdown NSW 2050
Hours: Mon-Thu 11am-12am, Fri-Sat 11am-1am, Sun 11am-11pm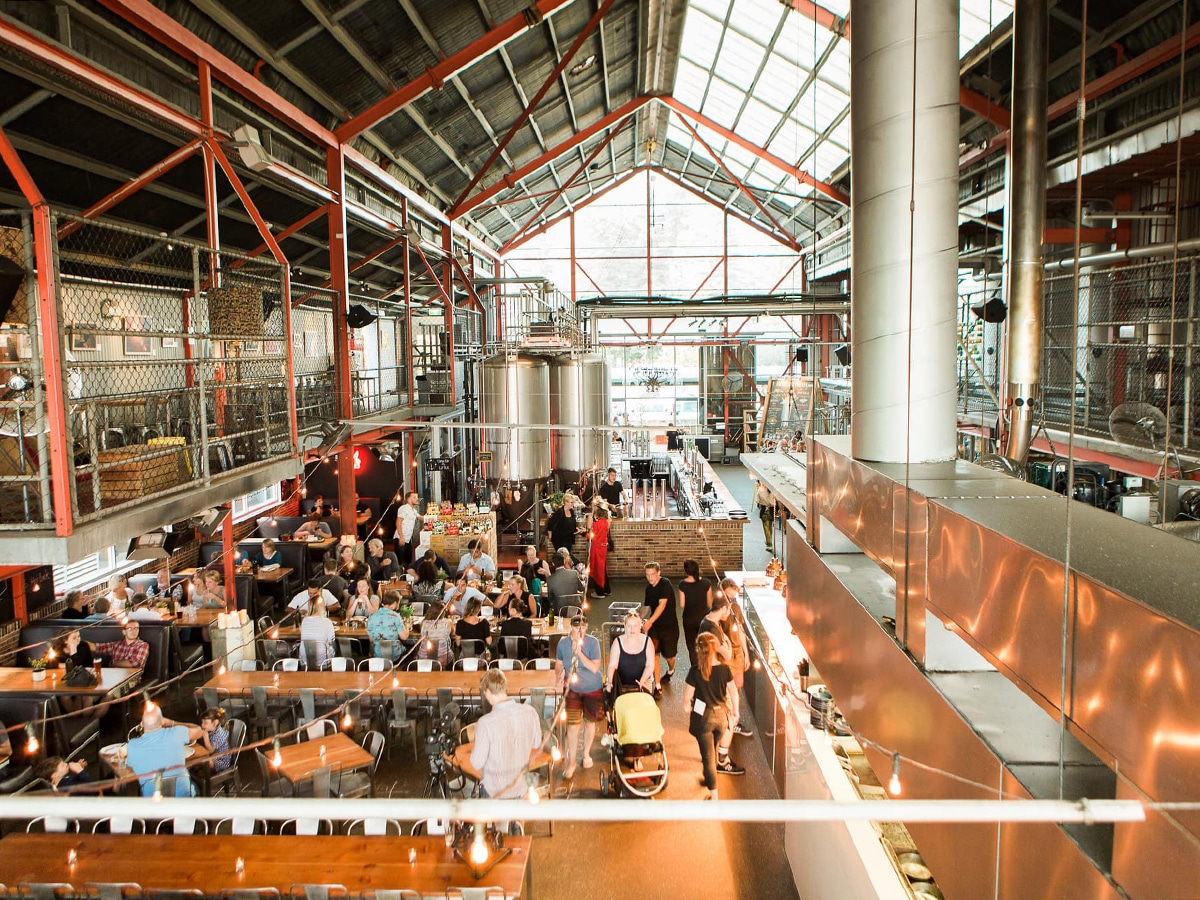 12. Little Creatures
Another huge name for this list, Fremantle's Little Creatures remains a favourite Aussie craft beer for many, despite their massive expansion over recent years. Despite exponential growth, they've managed to maintain a very high degree of quality and consistency in their core range, as well as continue to produce some seriously tasty seasonal brews, which are sold in their iconic pint-sized bottles.
Address: 40 Mews Rd, Fremantle WA 6160 (Little Creatures Fremantle Brewery)
Phone: +61 (8) 6215 1000
Address: 221 Swanston St, Geelong VIC 3220 (Little Creatures Geelong Brewery)
Phone: +61 (3) 5202 4009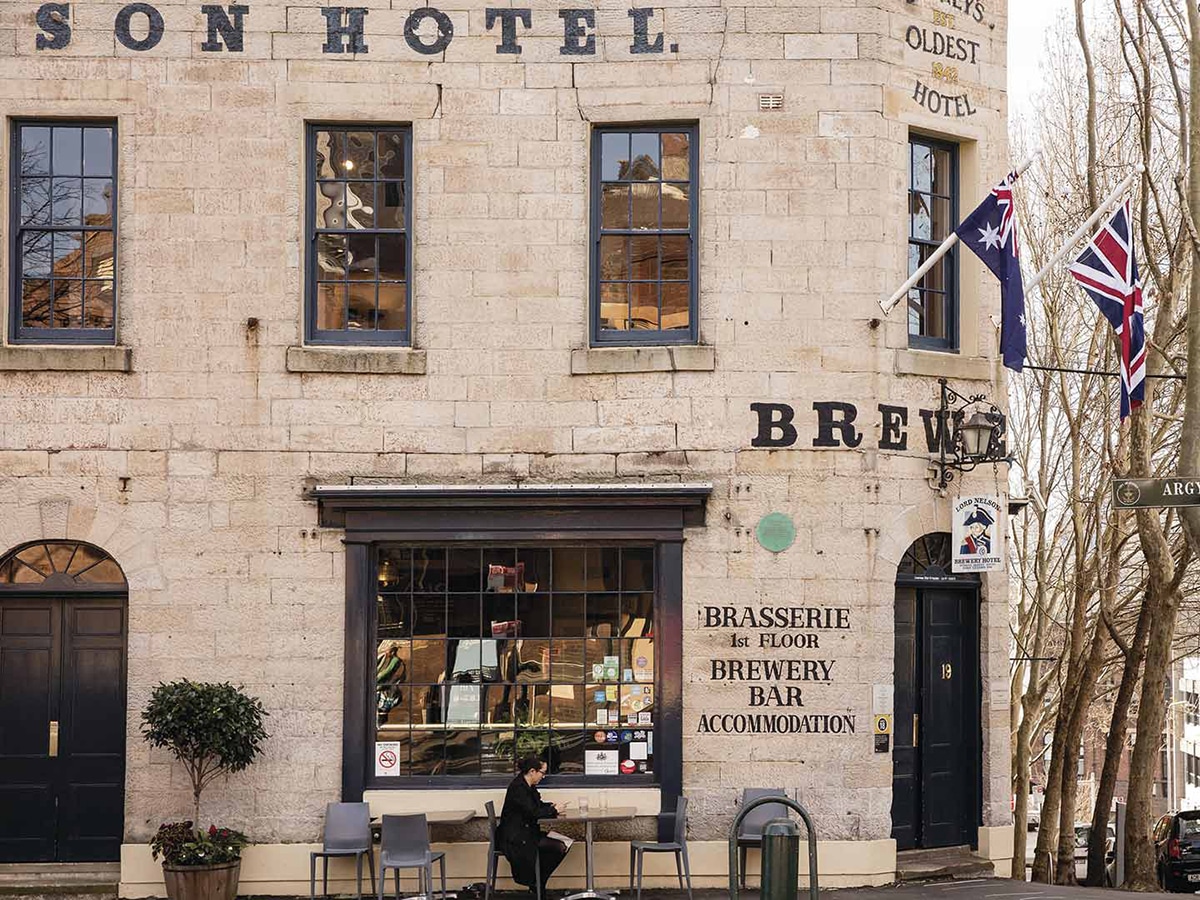 13. Lord Nelson Brewery Hotel
Originally brewed out of Sydney's longest-continually licensed hotel, the Lord Nelson Brewery is one of Sydney's most recognisable beers. If you head to their pub at the top of the hill in The Rocks you'll be treated to a range of excellent brews, but their Three Sheets Pale Ale is a staple in many a Sydney pub and bottle shop.
Address: 19 Kent St, The Rocks, NSW Australia 2000
Phone: (+612) 9251 4044
Hours: Mon-Sat 11am-11pm, Sun 12pm-10pm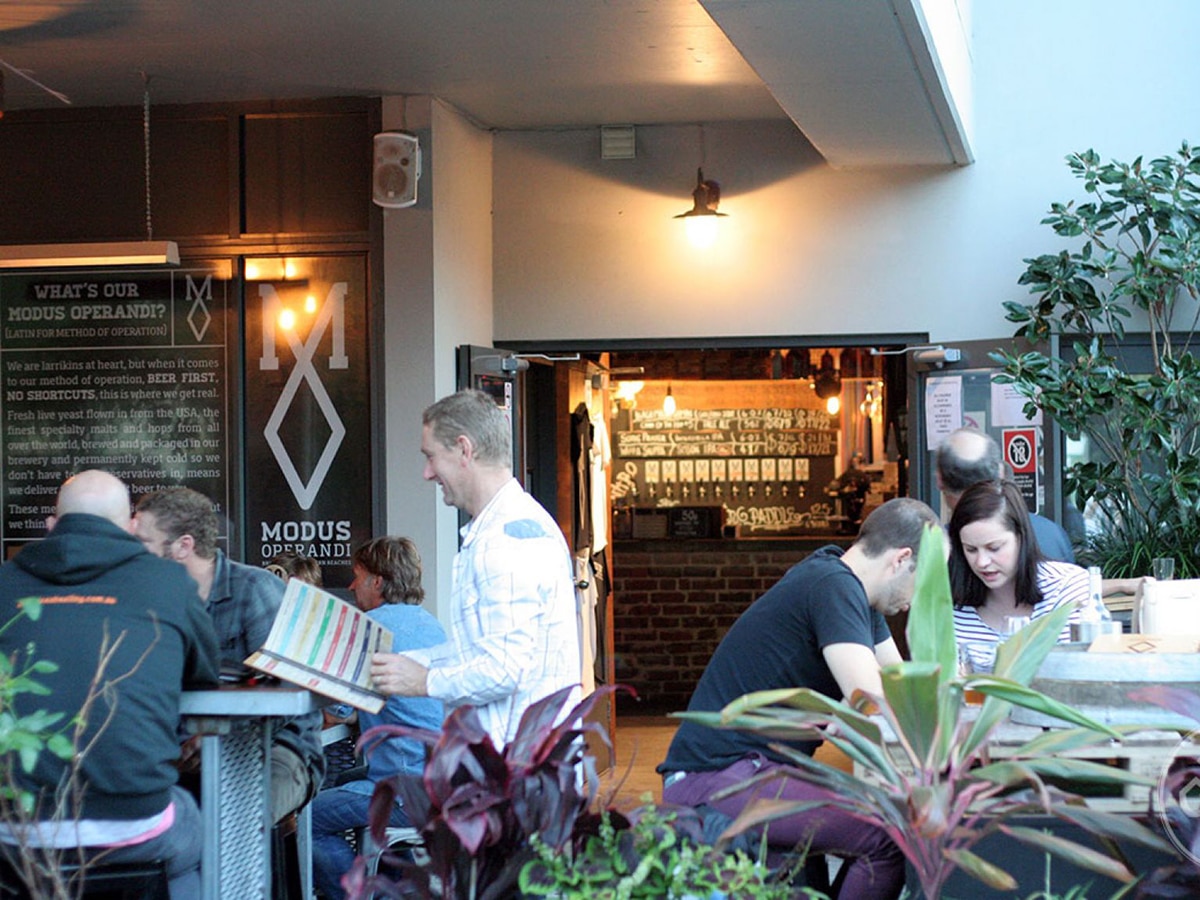 14. Modus Operandi Brewing Co
What started as a road-trip around the states in a campervan, in pursuit of the best beers on offer, is now a fully-fledged Australian craft brewery on the northern beaches, which pumps out tins of NSW's finest. Flavour is at the forefront of all of Modus Operandi's brews – expect hops and pleasant bitterness – it's how they've won their medals and made it onto this list.
Address: 14 Harkeith Street, Mona Vale, NSW
Phone: 02 8407 9208
Hours: Mon-Thu & Sun 12pm-10pm, Fri-Sat 12pm-12am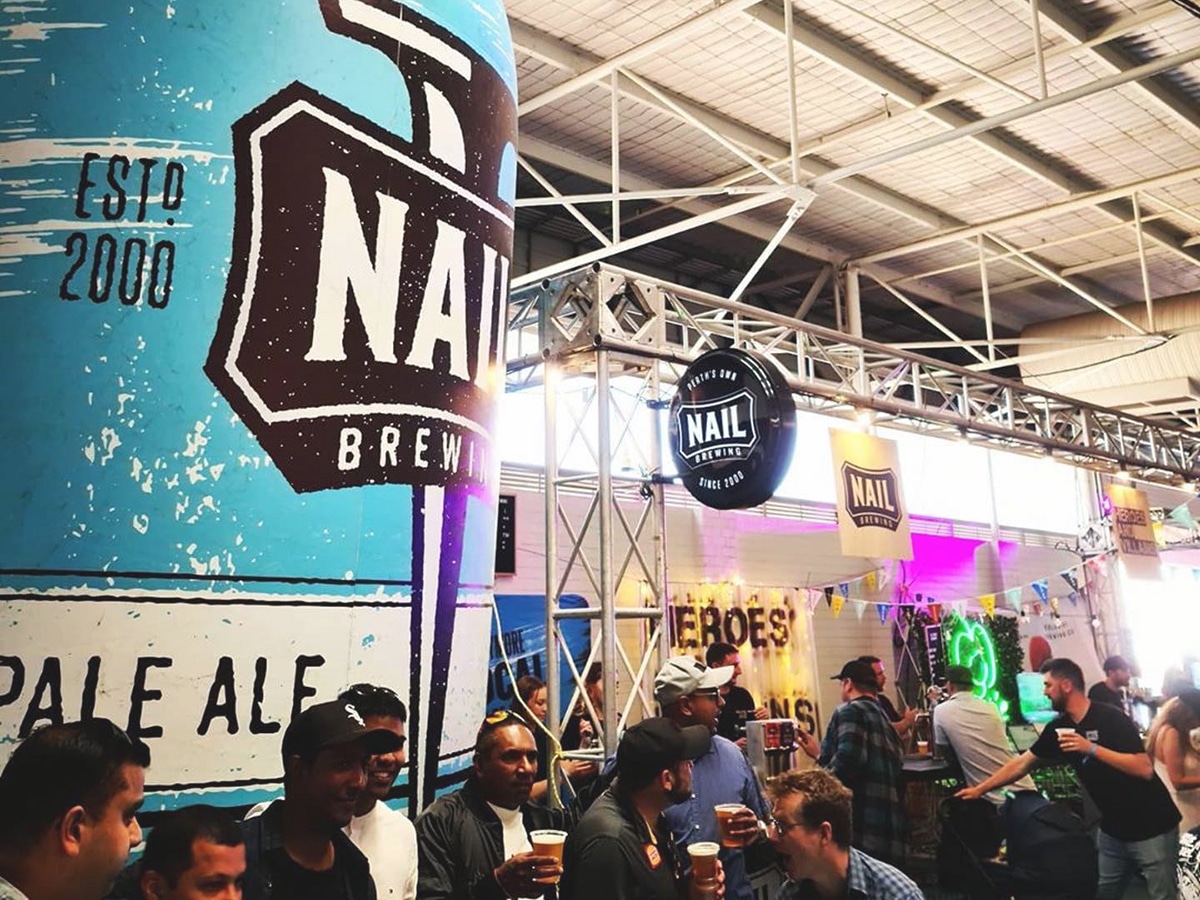 15. Nail Brewing
In operation for 17 years, Nail have been keeping Perth watered for longer than most Australian craft breweries have been in existence. With a wide range of core beers that are available all year round, as well as a selection of out-there specialty brews that keep winning awards, these guys are seasoned industry experts who make some seriously quality craft beer.
Address: 323 Collier Road Bassendean, WA, Australia 6054
Phone: +61 413 872 337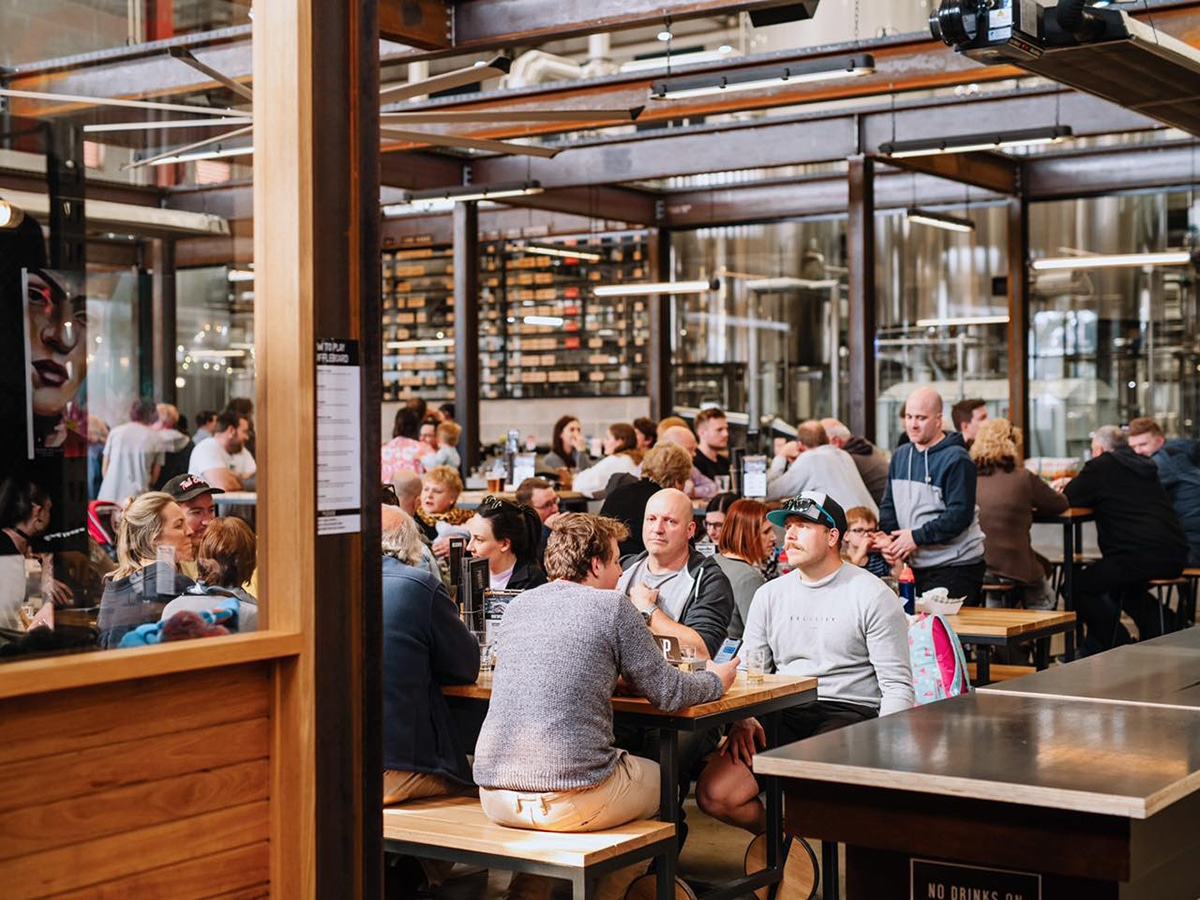 16. Pirate Life Brewing
Big flavours dominate the eclectic range from South Australia's Pirate Life Brewing, who have been producing beer since 2014. Available on tap or in cans, this brewery can be found in most pubs or bars that specialise in Australian craft beers, as well as decent bottle shops.
Address: 18 Baker Street Port Adelaide, SA, Australia 5015
Phone: +61 8 8317 2111
Hours: Mon-Thu & Sun 11am-10pm, Fri-Sat 11am-12am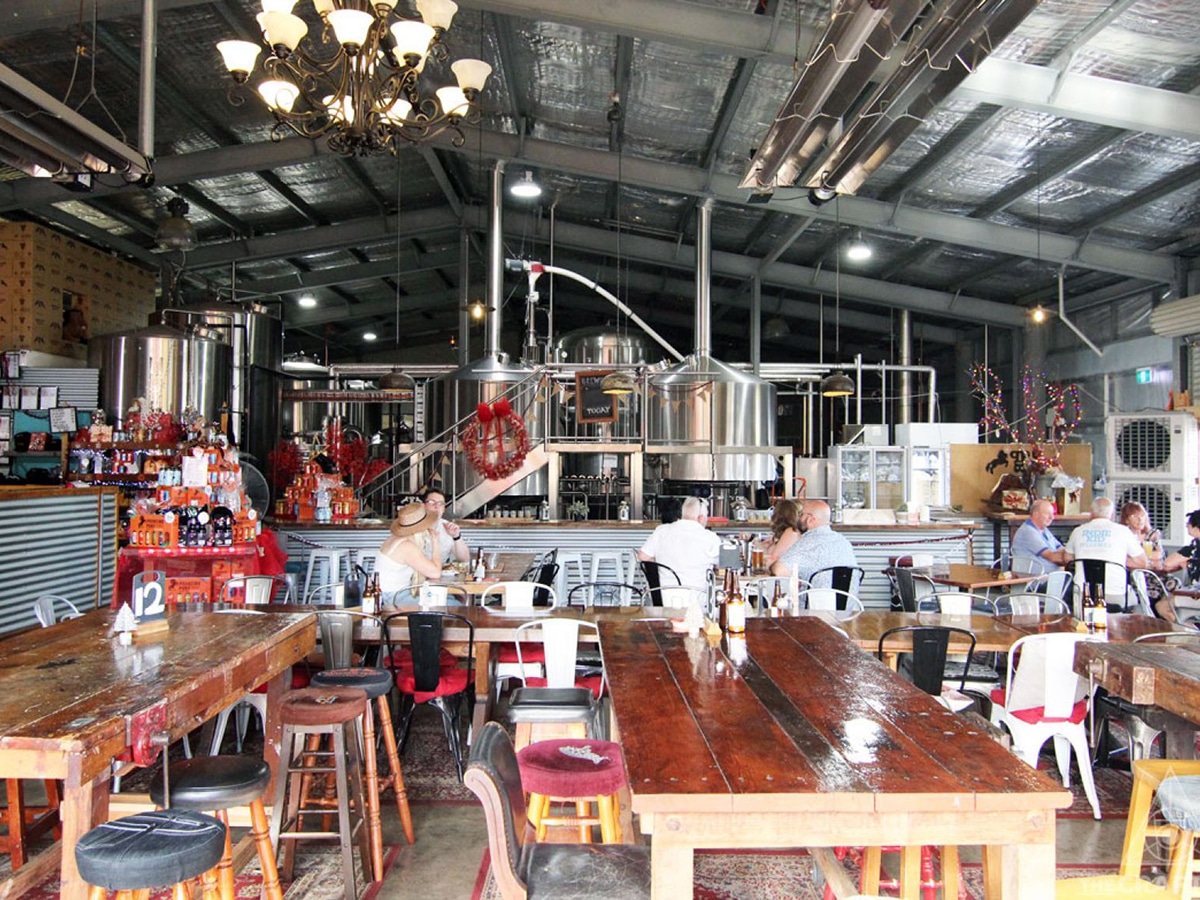 17. Prancing Pony Brewery
Another excellent craft brewery from South Australia, Prancing Pony is Adelaide Hills' answer to the craft beer scene. Head Brewer Frank Samson scours the world for the latest trends and quirks in brewing then brings them back and turns them into his 'ponies', which have won more medals and awards than you can poke a jockey's whip at.
Address: Prancing Pony Brewery Pty Ltd, 42 Mt Barker Road, Totness SA 5250
Phone: 08 8398 3881
Hours: Mon-Tue 11am-6pm, Wed-Thu 11am-9pm, Fri 11am-10pm, Sat 10am-10pm, Sun 10am-9pm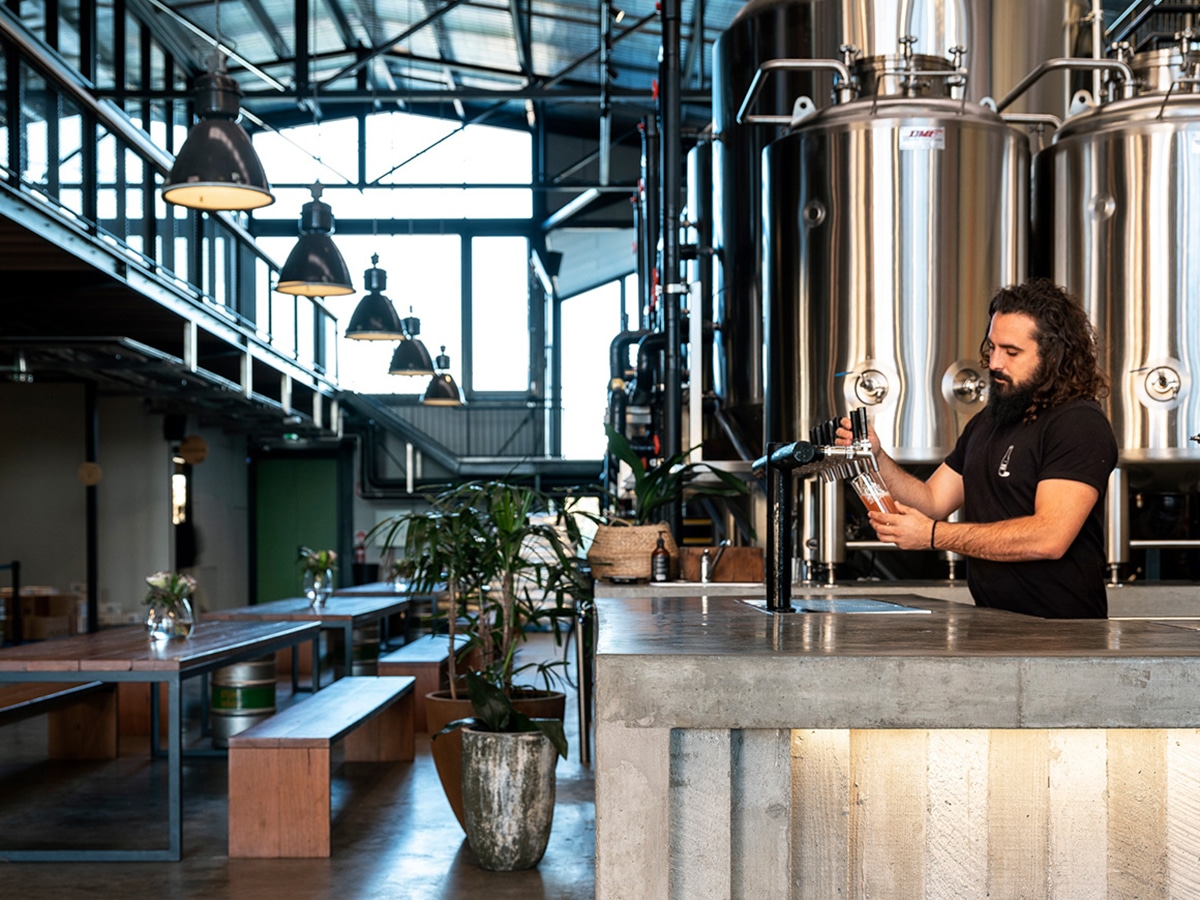 18. Stone & Wood Brewing Co
Brewed in Byron for almost a decade now, Stone & Wood gained huge fame for their Pacific Ale, which managed to deliver the fruity, floral characteristics of a hopped ale without the lashings of bitterness usually associated with craft beer, resulting in a super refreshing brew. Their other brews have also won numerous awards, making them one of the most highly lauded on this list.
Address: 100 Centennial Circuit, Byron Bay NSW 2481
Phone: (02) 6685 5173
Hours: Mon & Wed-Thu 10am-5pm, Tue 10am-6pm, Fri 10am-7pm, Sat 12pm-8pm, Sun 12pm-6pm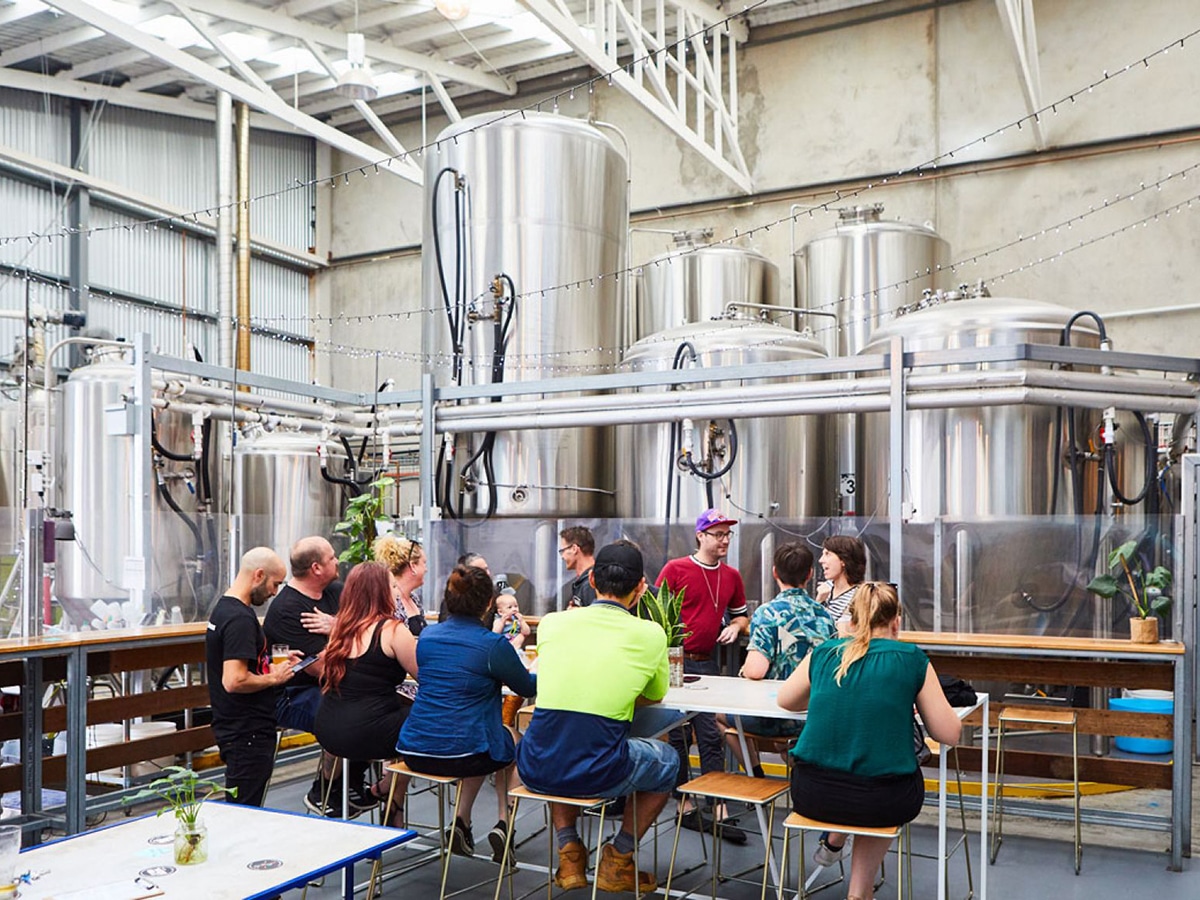 19. Two Birds Brewing
The name says it all, really. Two beer-happy gals who decided to open a brewery in Spotswood, Victoria, and now make some of the most enjoyable craft beers in the country. The Golden Ale was their first foray into the market, and earned them their stripes, but we think we're most fond of their Taco beer, which is made to taste like, well, go figure.
Address: 136 Hall Street, Spotswood, VIC 3015
Phone: +61 3 9762 0000
Hours: Thu 4pm-9pm, Fri 4pm-10pm, Sat 12pm-11pm, Sun 12pm-9pm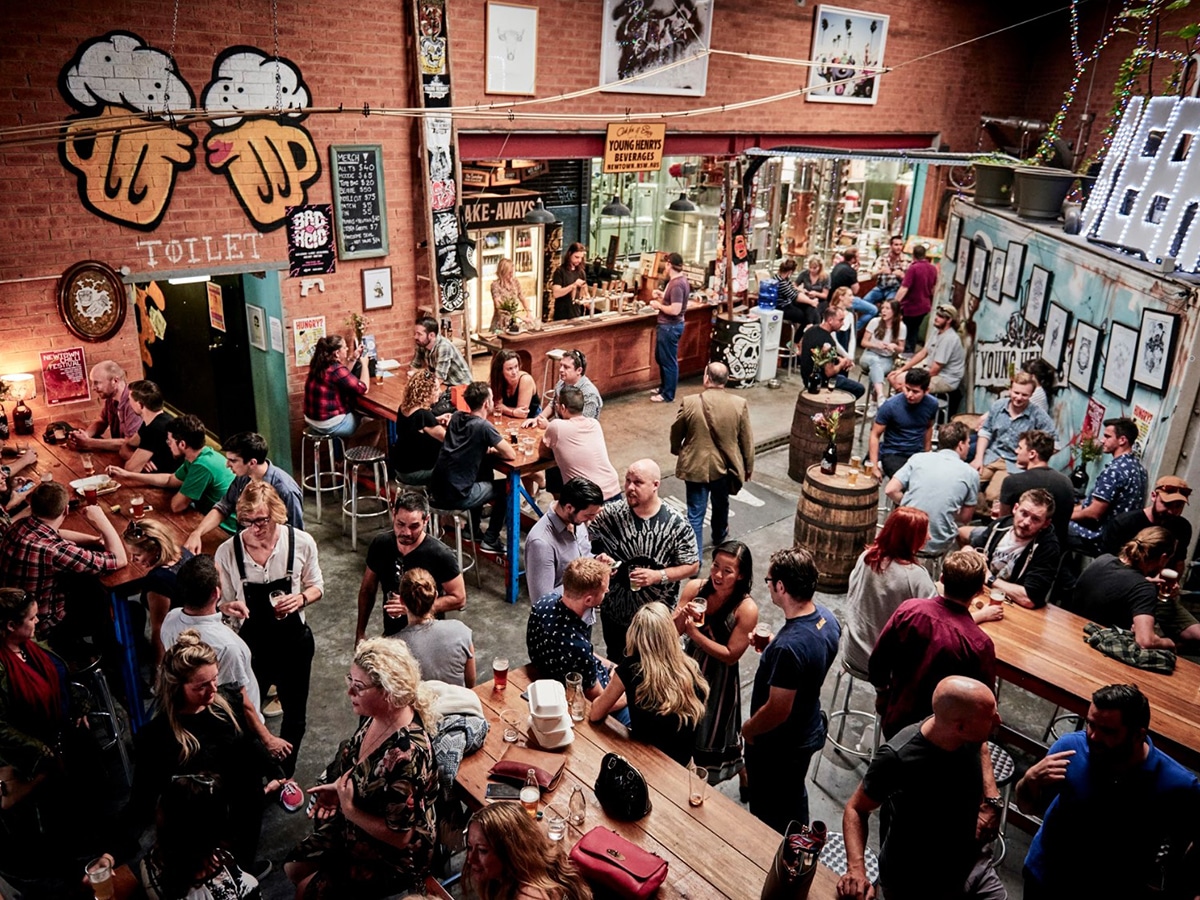 20. Young Henrys Brewing Company
Newtown brewery legends Young Henry's have barely been keeping up with demand since they swung the doors to their brewery open back in 2012. Whether they're sating thirsty locals in their PSA: The NSW Government Just Revealed What We Need to Do to Get Pubs Open or supplying kegs of their finest to the nation's best venues, these guys have gone from strength to strength, all on the back of a simple philosophy that beer is there to be enjoyed.
Address: 76 Wilford Street, Newtown NSW, 2042
Phone: +61 2 9519 0048
Hours: Mon-Sun 12pm-7pm
You may also like:
5 Best Australian Beer Podcasts
The Ultimate Guide to Beer Types & Styles
Snake Venom is the World's Strongest Beer at 67.5% ABV
General FAQ
What are the best craft breweries in Australia?
A few of the best craft breweries in Australia are Stone & Wood, Little Creatures, James Squire, and Balter.
What is craft beer?
Craft beer is made with traditional ingredients but often has added non-traditional ingredients to give it something special and distinct. Craft breweries often have a strong sense of community.