14 Best Rooftop Bars in Perth
The climate is perfect for a Rooftop Bar in Perth. The beautiful summer days in the West Australian capital should be finished viewing the sunset over the mighty Indian Ocean. We highly recommend doing so at one of the spectacular bars on our list.
It's been a scorcher lately for the Perthians. Seems only right to have a crisp cocktail to cope with the swelter. Soak up the last month of summer in Perth's booming bar scene at one of these beauties and enjoy the underrated yet stunning scenery.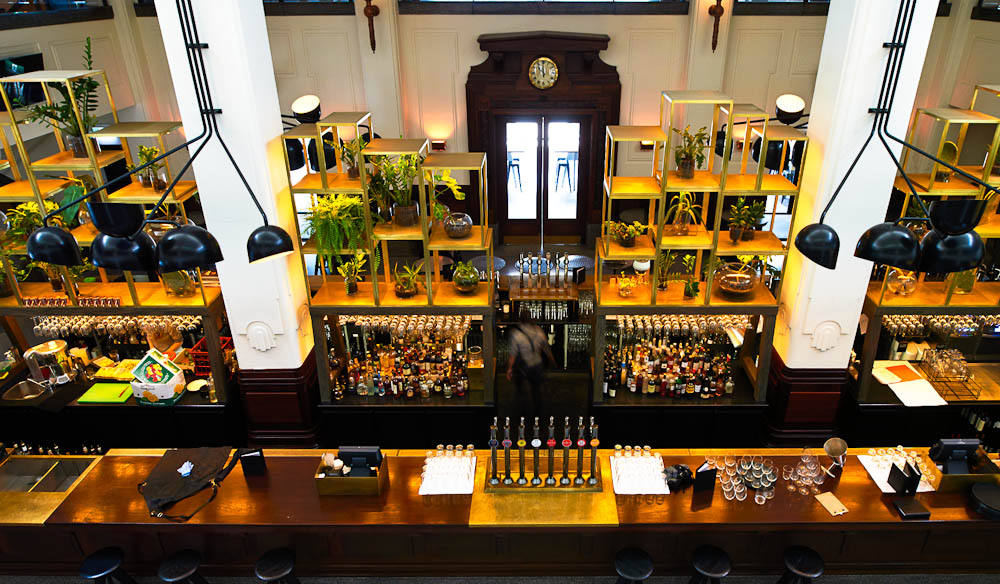 1. Bob's Bar
Sitting on top of the multi-level culinary and drinking precinct Print Hall is Bob's Bar. And everyone knows that Bob's bestie is the booze. Named after Australia's third longest serving Prime Minister, Bob Hawke, this bar embodies the Australia culture with its appetite for beer. Channel your inner Aussie and enjoy a spectacular view of Perth's tallest buildings with the Beached As cocktails, or the courageous should opt for The Bob-zie (served for two). Or do Bob proud, and grab a beer.
Address: Print Hall Building Brookfield Place, 125 St Georges Terrace, Perth WA 6000
Phone: +61 8 6282 0077
Trading hours: Mon-Sat 11:30-close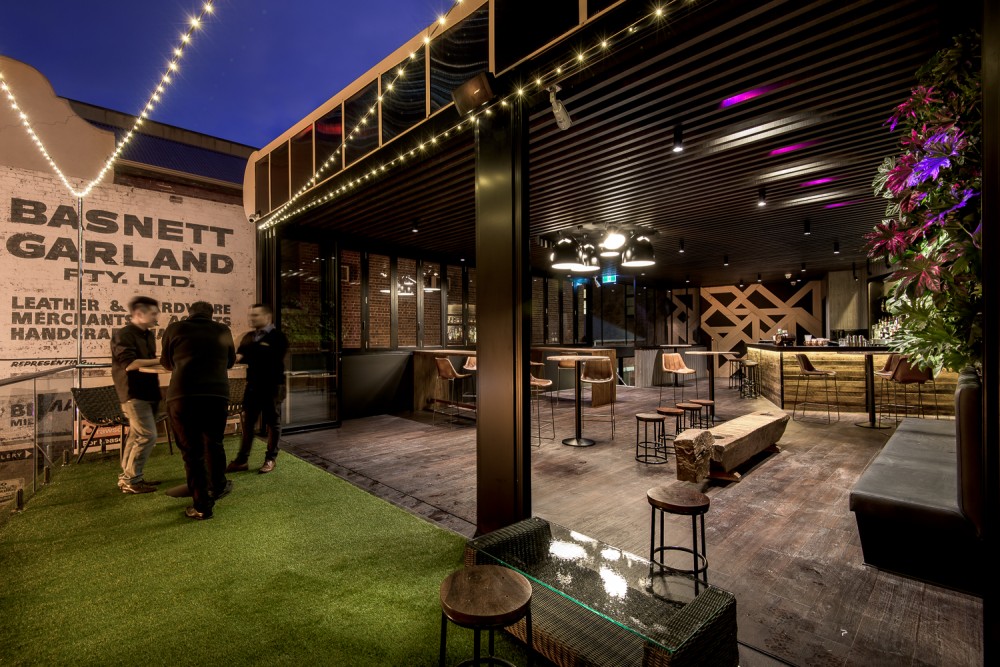 2. Door 49
Opening the doors to the Perth public, oozing elegance is one of King Street's most recent additions, Door 49. This boutique bar sits right at home as it embodies Perth's most sophisticated street with its combination of natural elements such as timber panel ceiling and a tropical vertical plant wall. The pendant lighting accentuates its stylish interiors to showcase its desire to stay at the forefront of every fashionable trend. Grab a cocktail and unlock your inner fancy.
Address: Level 1, 49 King Street Perth, Western Australia 6000
3. Mechanics Institute
Hands down the best bar in Perth. Even the Australian Bartender Magazine thinks so. They gave the nations Best Small Bar award to Brett Robinson's Mechanics. Therefore, there is no need for elaboration. Be sure to ask one of them to fix you up with a Flipside burger. Pair this up with a beer – you can't go wrong with the beer and burger combo.
Address: REAR, 222 William St, Northbridge WA 6000
Phone: +61 8 9228 4189
Trading hours: Thu-Fri 4pm-12am, Sat 1pm-12am, Sun 1pm-11:30pm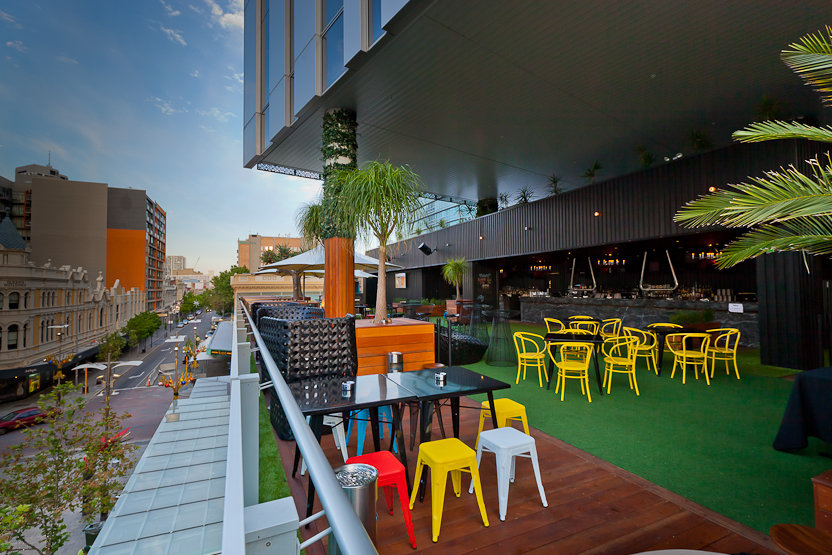 4. The Aviary
Let me take you under my wing and head on over to where all the finest birds are. Nestled on William Street in a lovely little hideaway sits The Aviary. The simple wooden furnishing finishes, along with its bold and bright seating allows this evergreen oasis to suit any personality. It is the perfect place to play the waiting game for The Bird Cage restaurant or Jamie's Italian. If you're feeling rather peckish, you can't go past the AFC (Aviary Fried Chicken) with its famous yellow hot sauce or the soft shell crab slider with Singapore chilli. Satisfy those spices with the Sake Mojito cocktail.
Address: 1/140 William St, Perth WA 6000
Phone: +61 8 9460 9959
Trading hours: Mon-Tue 12pm-9pm, Wed-Thu 12pm-10pm, Fri-Sat 11am-1am, Sun 11am-9pm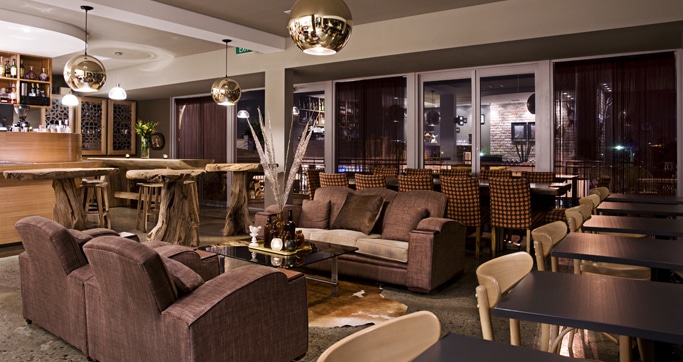 5. The Cabin Small Bar
Just north of Perth is a contemporary cosy cabin. Its industrial chic interior immediately tells you that this is not your common cabin, coupled with rustic elements such as bespoke wooden countertops and tables. Be objective and open-minded to its creative cooking combinations that bring out an array of unique flavours, with particular emphasis on the motto 'sharing is caring' – The Cabin believes in small portions but big flavours on share plates to allow our digestive system to take in an abundance of different tastes.
Address: 174 Scarborough Beach Rd, Mount Hawthorn WA 6016
Phone: +61 8 9444 6214
Trading hours: Wed-Sat 5pm-10pm, Sun 5pm-9pm
6. The Greenhouse
This is as fresh as they come. This aesthetically pleasing cube shaped site takes pride in practicality, recyclability and sustainability. The rooftop garden grows fresh produce for the kitchen and bar, therefore Greenhouse's gourmet selections are all natural and honest here without jeopardising the taste. The Lemon Myrtle Martini is the must have with the Chilli Philli and Taiwanese popcorn chicken.
Address: 100 St Georges Terrace, Perth CBD WA 6000
Phone: +61 8 9481 8333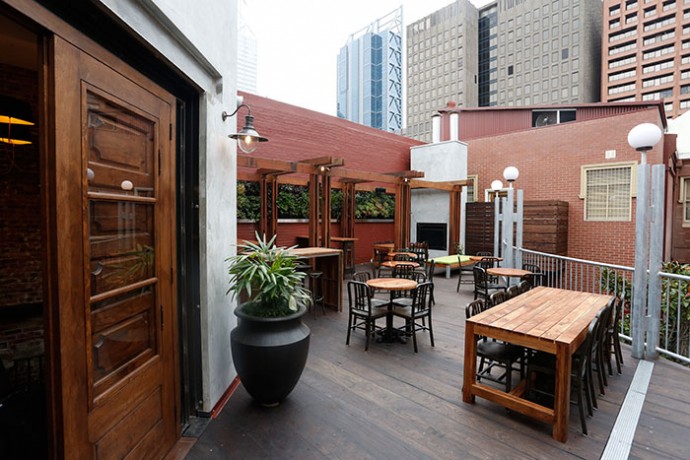 7. The Stables Bar
Giddy up and grab a table at The Stables. Situated at the end of a small Hay Street laneway, this bar will transition you from the hustle and bustle of Perth CBD to the relaxing rustic ambience reminiscent of the countryside, but with a touch of sophistication and a sweeping spectacle of the skyline. Bring the cavalry, unleash your inner beasts and spend 'all day grazing' with duck liver parfait and lamb belly tacos being personal favourites. Make sure you team this up with Sex on the Beach, followed by a Passionate Orgasm or the Candy Man cocktails.
Address: 888 Hay St, Perth WA 6000
Phone: +61 8 6314 1300
Trading hours: Mon-Sun 7:30am-12am
8. The Standard
Spectacular scenery paired with some exotic and flavoursome bar food is the standard here. Situated on the redeveloped Roe Street, The Standard's sought-after tables on the deck sit on top of a shipping container. Its deck is filled with flora that embraces the industrial and rustic aesthetics with its colourful setting creating a contemporary feel. Most of their scrumptious selections are classified as 'share' plates with the caramelised squid, green mango and mandarin salad cuttlefish cracker is a sure thing. However, if your stomach is singing for more, sometimes it's good to be selfish.
Address: 28 Roe St, Northbridge WA 6003
Phone: +61 8 9228 1331
Trading hours: Wed-Fri 4pm-12am, Sat 12pm-12am, Sun 12pm-10pm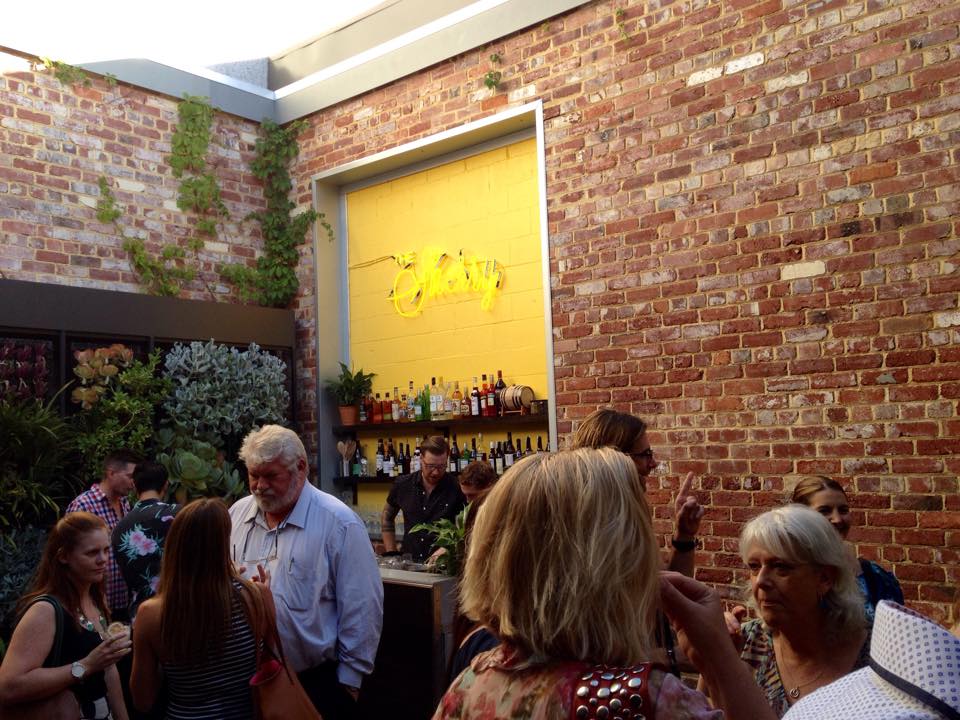 9. The Sherry
Sitting on top of the historic Flour Factory is Man of Many's Staff Favourites – 13 November 2021. For the wine enthusiast, the term 'sherry' stems from wine from Southern Spain. For the foodie or meat lover, the exotic combination of a New York Deli and Spanish Bodega cocktail bar will have you licking your lips. For the gym junkie, six meals a day is the shred standard. Skip the shred for a day, because at this spot, one meal should suffice. Even though it may not be good for the gains, your tummy and taste buds will be forever grateful for so many finger-licking flavours. The tiger prawns are a must try. Their ridiculous range of gin will give you some complicated choices. If you can't decide, let The Sherry settle this and spin for your gin at the bar.
Address: 16 Queen St, Perth WA 6000
Phone: +61 8 9485 1711
Trading hours: Wed-Thu 4pm-9pm, Fri 12pm-12am, Sat 4pm-12am
Other worthy mentions:
10. Lucky Chan's Laundry and Noodle Bar
11. Subiaco Hotel
12. The Conservatory
13. The Garden
14. The Terrace
You'll also like:
The World's Best Rooftop Bars
40+ Best Rooftop Bars in Sydney34 Best Rooftop Bars in Melbourne
12 Best Pubs in Perth