20 Best Hidden Bars in Melbourne
With a seemingly endless list of things to be proud of, Melbourne shows us once again why it is one of the most liveable cities in the world. The hidden bars in Melbourne are unparalleled, thanks to the Kennett government, perhaps. You see, back in the day, Victoria's liquor laws mandated that in order to sell alcohol, pubs also had to serve food and provide accommodation. This led to a particular style of building – generally a two-story construction – spreading across the city, with bars downstairs and accommodation above. In 1994, the Kennett government revisited the liquor laws, mainly due to the newly built Crown Casino who wanted to operate bars without serving food. The General Licence Class B was created, giving Crown permission; and, it also opened to door to the small bar boom that is now synonymous with the city of Melbourne. Melbourne's infamous laneways and eclectic vibe provide the perfect setting for hidden drinking dens. With many styled after the timelessly cool speakeasies of American prohibition, these bars show us just how good it can be to have fun while remaining hidden from the rest of the world. Focussing on exceptional cocktails with clever little names, superb staff, and décor that would make Laurence Llewelyn-Bowen weak at the knees. Our list is sure to help you find a spot you fancy. So, here it is, our list of best Hidden Bars in Melbourne, 20 to be exact.
You'll also like:
34 Best Rooftop Bars in Melbourne
49 Best Bars in Melbourne For a Good Night Out
15 Best Whisky Bars in Melbourne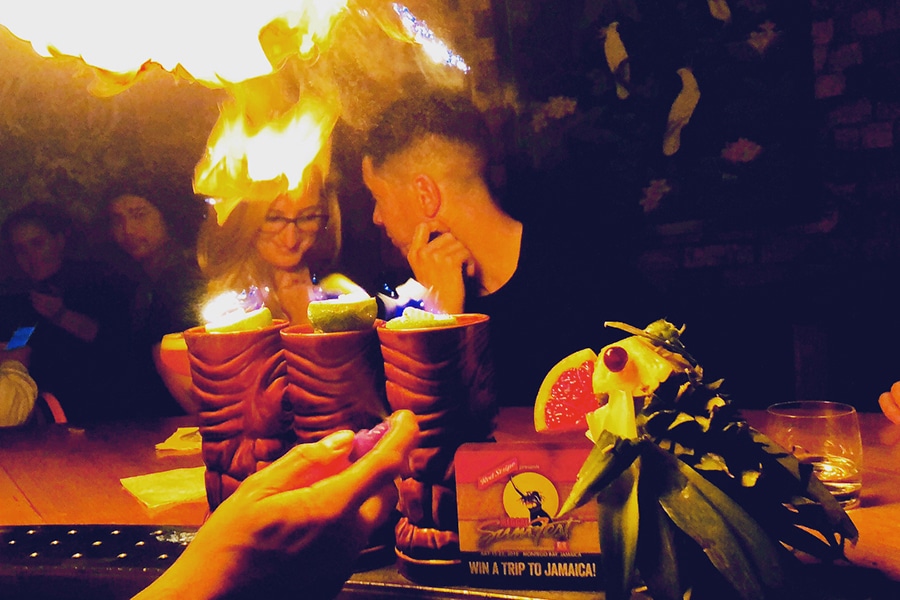 1. Jungle Boy
This Melbourne Bar is one that has all the hallmarks of a tiki bar meets sandwich shop. Confused? Ok fair enough, Jungle Boy, arguably the most secret of bars in Melbourne, is found behind Boston Sub. It is a place where lovers of the tropics and fruity rum flavoured drinks should go. The aforementioned tiki theme is accompanied by some intriguing and rather striking taxidermized creatures displayed on the walls of the hidden bar; all of which are secretly housed behind a cold room door. In an instant, walking through the refrigerator door, patrons are transported from bustling Windsor to a tropical oasis. Certainly unique, and in regards to hidden bars Melbourne can boast no better.
Address: 96 Chapel Street, Windsor VIC 3181
Phone: +61 3 9943 7653
Hours: Mon-Sun 5pm-1am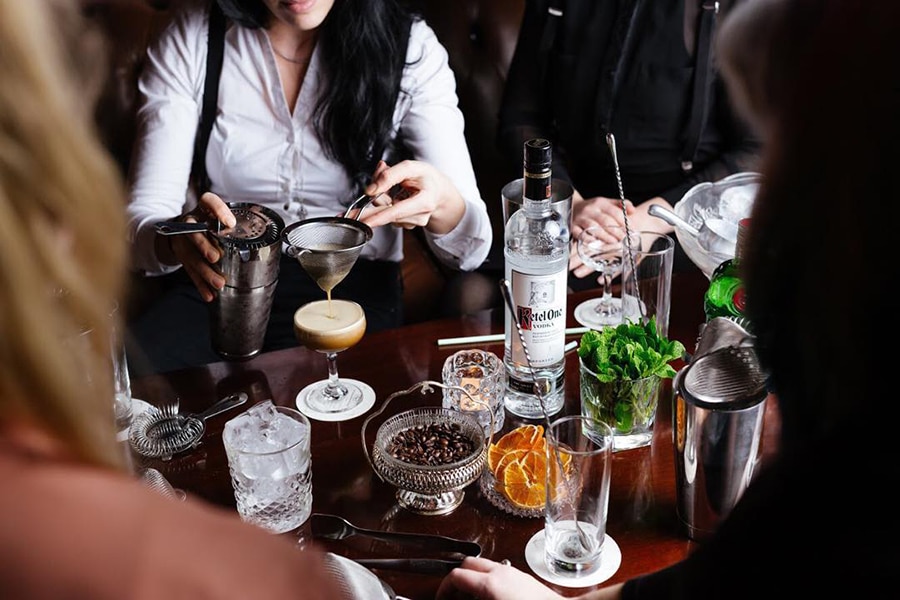 2. 1806
Located on Exhibition Street in the Melbourne CBD, the hidden bar named 1806 is a devilishly handsome little drinking spot. From its humble beginnings over a decade ago, 1806 has established itself on the international scene, winning the Worlds Best Cocktail Menu in 2008 – within a year of opening. Since then, it has cemented itself atop of the field of best cocktail bars in Melbourne. Its name is derived from the year 1806, relevant to the bar scene as it was the year that the word "cocktail" first entered into the dictionary. With prohibition-era decor, including beautiful red curtains and chandeliers, a lovely cocktail is best enjoyed on their velvet chairs. Additionally, if you yourself would like to master the art of cocktail making, 1806 offers cocktail masterclasses.
Address: 169 Exhibition Street, Melbourne VIC 3000
Phone: +61 3 9663 7722
Hours: Mon-Tue 5pm-12am, Wed-Thu 5pm-1am, Fri-Sat 4pm-1am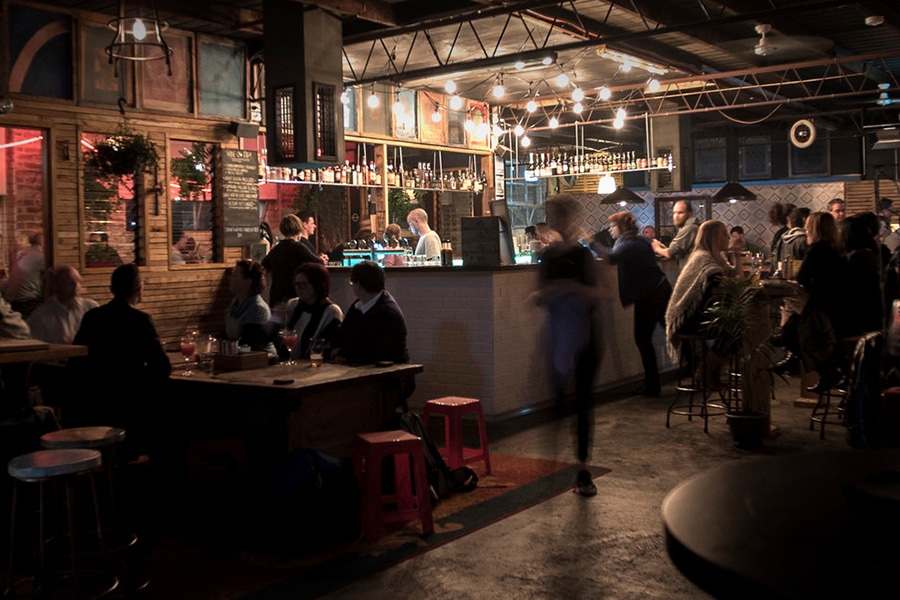 3. Back Alley Sally's
Setting up shop in a former t-shirt factory within Footscray's industrial district, Back Alley Sally's provides a hipster, upbeat atmosphere with its recycled furniture and industrial feel; paired with local micro-brews and intriguing cocktails. If you have a hankering for some grub, Pizza by the slice is sold by sister shop, Slice Girls West located downstairs from the bar.
Address: 4 Yewers Street, Footscray VIC 3011
Phone: +61 3 9041 6400
Hours: Mon-Wed 5pm-11pm, Thu 4pm-12am, Fri-Sat 12pm-12am, Sun 1pm-10pm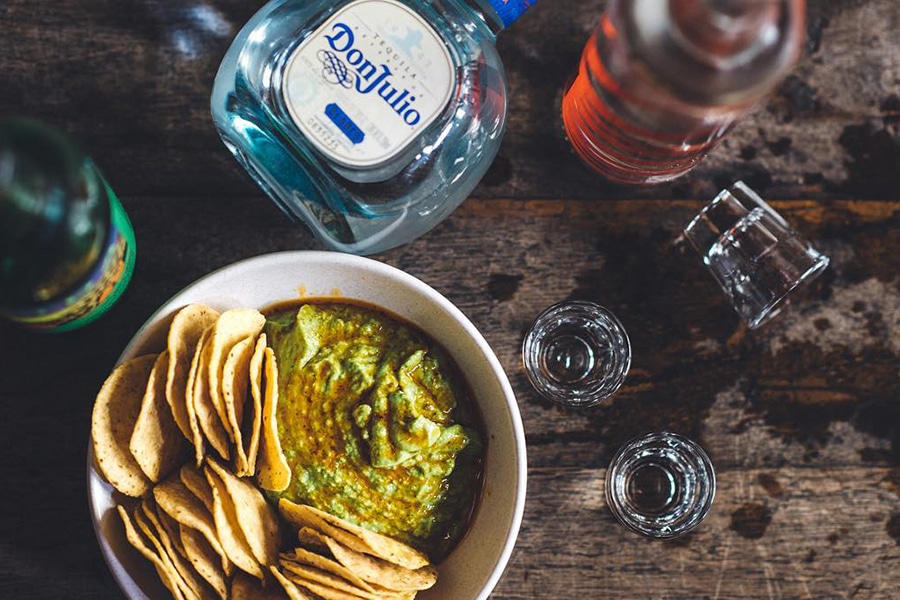 4. The Attic at Black Pearl
Ok, so The Attic is not exactly the best-kept secret bar Melbourne boasts. But hey, some things are not always destined to be all clandestine and shit. In any event, this Southern American speakeasy-themed bar is located above another famed Melbourne nightspot, The Black Pearl. Offering patrons whisky tasting or ominously named cocktails such as the Death Flip (Whose ingredients are a secret), you'll be sure to enjoy this little gem.
Address: 304 Brunswick Street, Fitzroy VIC 3065
Phone: +61 3 9417 0455
Hours: Mon-Sun 5pm-3am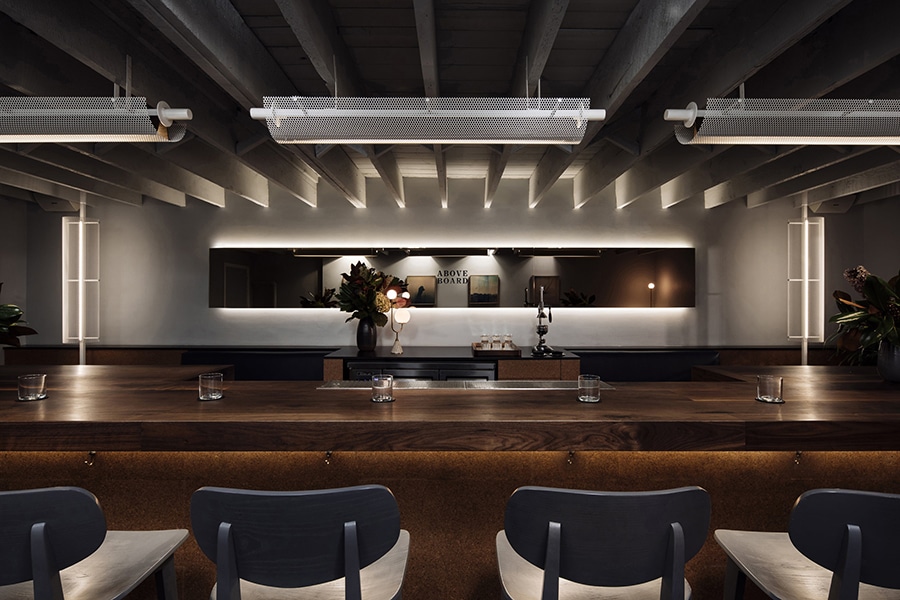 5. Above Board
Above Board is a relatively new and very intimate cocktail bar, owing to maintaining only 12 seats, with no standing permitted. Hayden Lambert, a legend of the Melbourne bar scene – former Time Out Bartender of the Year, has made this his new home. Promising patrons exceptionally crafted cocktails delivered alongside daggy day jokes, which supposedly get better throughout the night, provided the drinks remain flowing.
Address: Level 1/306 Smith Street Chopper Lane, Collingwood VIC 3066
Hours: Mon-Sun 5pm-1am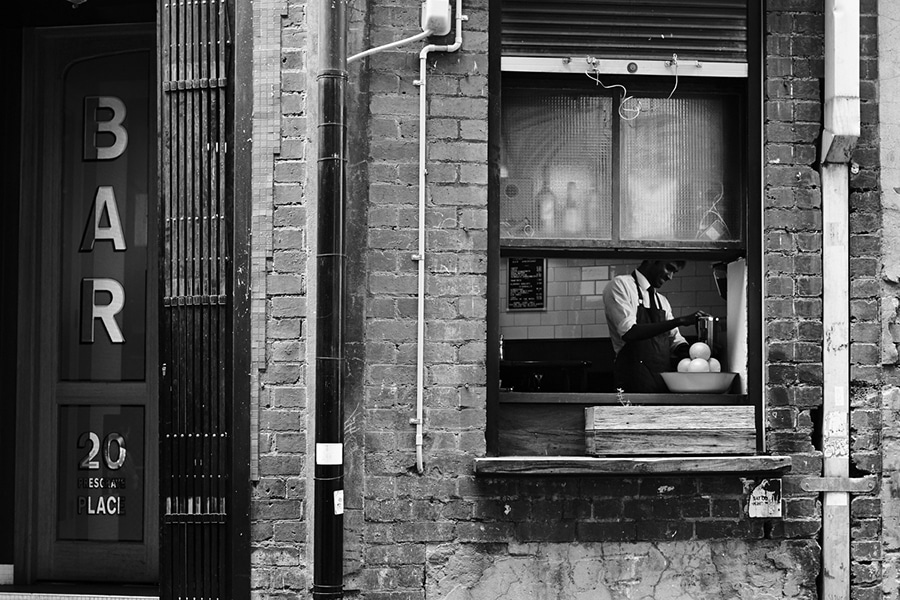 6. Bar Americano
Opening back in 2011, Bar Americano's Matthew Bax wanted to pay homage to the Golden Age of drinking in America. The unique nature of this cosy, hidden bar is perhaps the main selling point. With standing room only, patrons are encouraged to put down their phones and engage with their fellow drinkers, while enjoying the classic cocktails on offer at this Melbourne CBD Bar. The bar boasts that it only creates classic cocktails. The menu changes weekly according to the season and liberty. Patrons are prewarned that their cocktail requests may not be available as the bar is stocked in accordance with the menu.
Address: 20 Presgrave Place, Melbourne VIC 3000
Phone: +61 3 9428 0055
Hours: Mon 4pm-10:30pm, Tue-Wed 4pm-11pm, Thu 4pm-12am, Fri-Sat 4pm-1am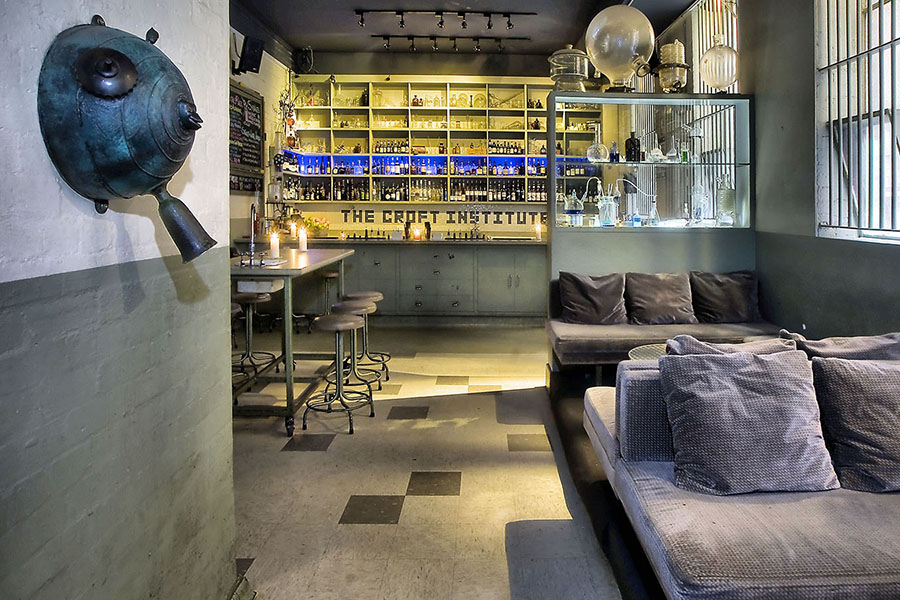 7. The Croft Institute
The first laneway bar in Melbourne -tucked down a Chinatown laneway – The Croft Institute offers a low-key, relaxed atmosphere. Styled to resemble an old school lab, here patrons can unwind after work, or pre-game before a big night out. Drinks are served from syringes, with decorations inspired by various science experiments. A visit to this hidden bar in Melbourne – which is spread over three stories – may leave you feeling inclined to systematically study the alcoholic world. The Croft Institute is one of the best secret bars Melbourne has to offer.
Address: 21 Croft Alley, Melbourne VIC 3000
Phone: +61 3 9671 4399
Hours: Mon-Thu 5pm-12am, Fri 5pm-3am, Sat 8pm-3am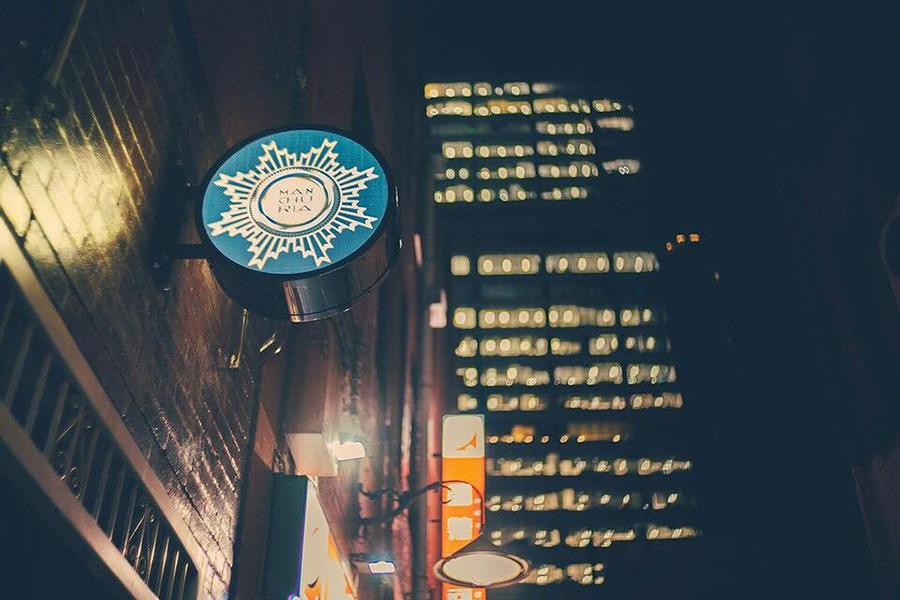 8. Manchuria
Named after the North-Eastern region of China, Manchuria is located in the heart of Melbourne's historic Chinatown. Offering a fusion of old-world china and new-age Melbourne, this intimate nightspot caters in the most elegant of ways. Music and incense create a unique ambience within this hidden gem. Manchuria celebrates old-world values with a modern twist; offering a wide range of cocktails that promises the opportunity to explore the region and cultural heritage of the bar's namesake. With old favourites, classics with modern twists, and concoctions still unexplored that you will be sure to remember,  it is easily one of the best cocktail bars in Melbourne.
Address: 5/7 Waratah Place, Melbourne VIC 3000
Phone: +61 3 9663 1997
Hours: Tue-Thu 5pm-1am, Fri 5pm-3am, Sat 5:30pm-3am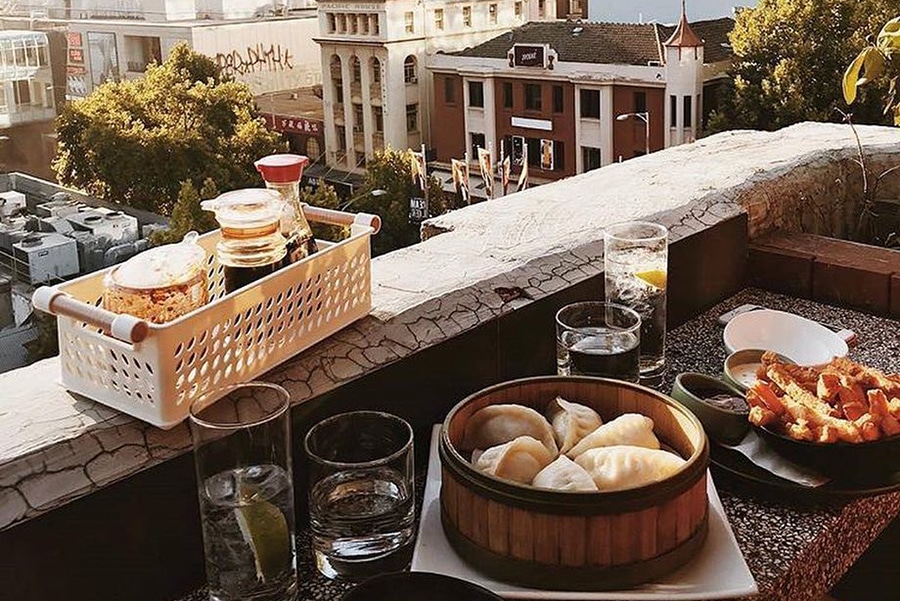 9. Goldilocks
Goldilocks is an appropriately named hidden cocktail bar located through a Chinese restaurant on Swanston Street in the Melbourne CBD. Appropriate with regards to the fact that it is located above a cottage, and damn near all of their cocktails are just right. Enjoy the spectacular view of the city from this Melbourne rooftop bar, accompanied by a menu of delicious food options. The roof can be closed allowing patrons to bask in the sun or snuggle up with the heaters when it cools down. Further enhancing its resume, the bartenders are amongst the most skilled in Melbourne who draw worldwide flavours into their creations. Goldilocks keeps the dream of fairy tales alive.
Address: Level 4, 264 Swanston Street, Melbourne VIC 3000
Hours:Mon-Sun 12pm-1am


10. Hihou
The folks who've provided Melbournians with Hihou were not messing around with the hidden bar concept. For starters the term Hihou is Japanese for "Secret Treasure" and entrance to this establishment is only done via ringing a doorbell on an unmarked door in Flinders Lane. Once you're inside, low lighting adds to the ambience, along with Japanese Décor. Small wooden blocks are a feature of the interior, drawing the eyes upward, hovering over the bar's centerpiece – a large black marble table surrounding by stools. Low seating areas invite guests are invited to take off their shoes for a traditional, yet contemporary experience. Japanese staples such as fine Japanese Whisky, Sake, and Umeshu (Plum wine) are served, complemented by Japanese bites, such as spring rolls, chilli miso edamame, and sashimi.
Address: Level 1, 1 Flinders Lane, Melbourne VIC 3000
Phone: +61 3 9654 5465
Hours: Mon-Thu 5pm-12am, Fri-Sat 5pm-1am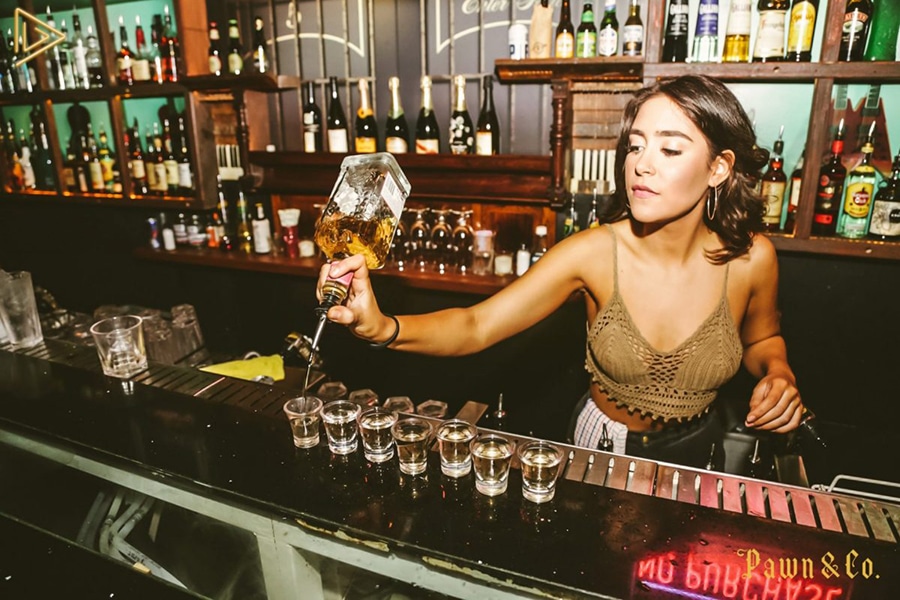 11. Pawn & Co
Fusion evidently is the name of the game when it comes to describing the business plan of Pawn & Co. Combining two elements that traditionally have not gone hand-in-hand, Drinking and Buying things. This Chapel Street establishment offers visitors a unique experience, to say the least. On offer are splendid cocktails and products to purchase ranging from furniture to taxidermy creatures. Patrons can enjoy a casual drink downstairs or dance the night away to some techno beats upstairs.
Address: 177 Greville St, Prahran VIC 3181
Phone: +61 3 8506 0616
Hours: Fri-Sat 8pm-5am, Sun 7am-3am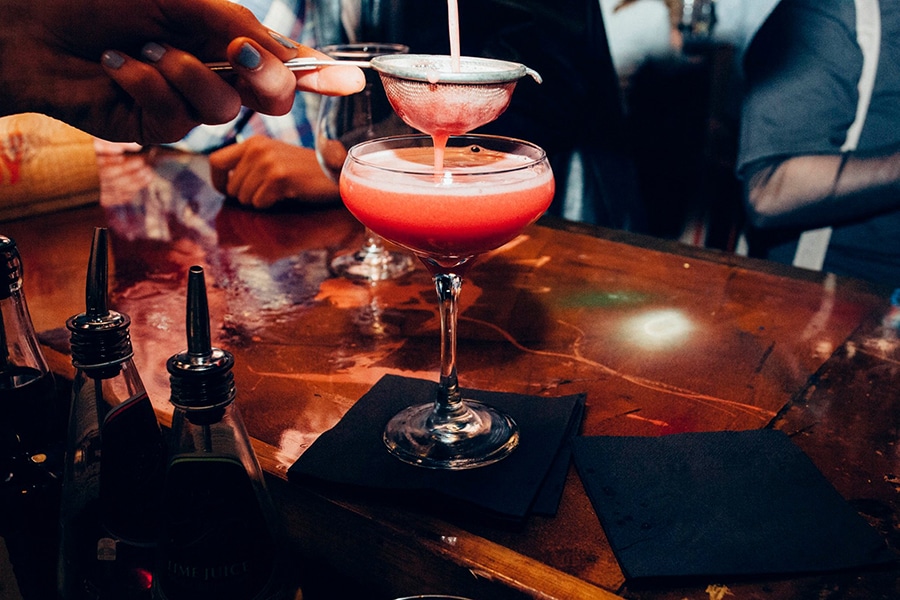 12. Bartronica
Sounding as if it were named after some half-assed looking B-grade science fiction movie villain, Bartronica is far from being half-assed. In fact, it would appear the developers of this particular bar were using their whole ass when constructing the underground bar. Offering a wide variety of the best arcade games on the planet, cocktails that pay homage to the films of the 1980s, and ice shaped like Tetris in the drinks, this will sure to be a place for a fun night out.
Address: Basement, 355 Flinders Lane, Melbourne VIC 3000
Phone: +61 3 9629 9921
Hours: Tue-Thu & Sun 3pm-1am, Fri-Sat 12pm-1am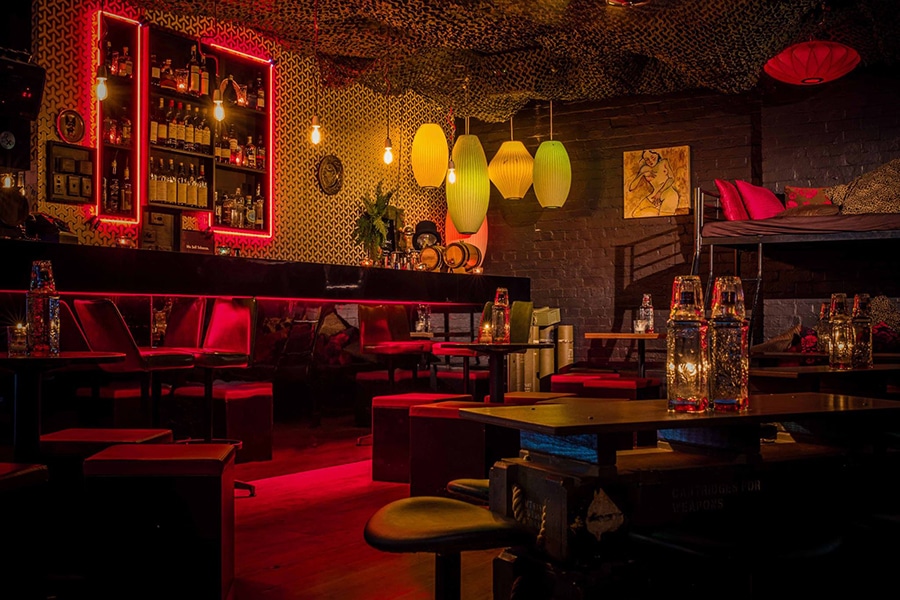 13. Berlin Bar
Combining two profoundly significant areas of the 20th century into a bar setting was always going to be a bit of a challenge. However, the folks at the Berlin Bar certainly pulled it off. After locating the front door, ringing the doorbell and then being allowed to enter, visitors must choose between either the West or East side of the bar. With the opulence of the West and the poverty of the East to choose from, only one thing is certain, the drinks are amazing. Bring your passport and cross the border if you dare.
Address: 2nd Floor, 16 Corrs Lane, Melbourne VIC 3000 (Please ring the doorbell)
Phone: (03) 9663 2673
Hours: Mon-Wed 5pm-12:30am, Thu 5pm-1am, Fri 4pm-2am, Sat 5pm-2am, Sun 6pm-12:30am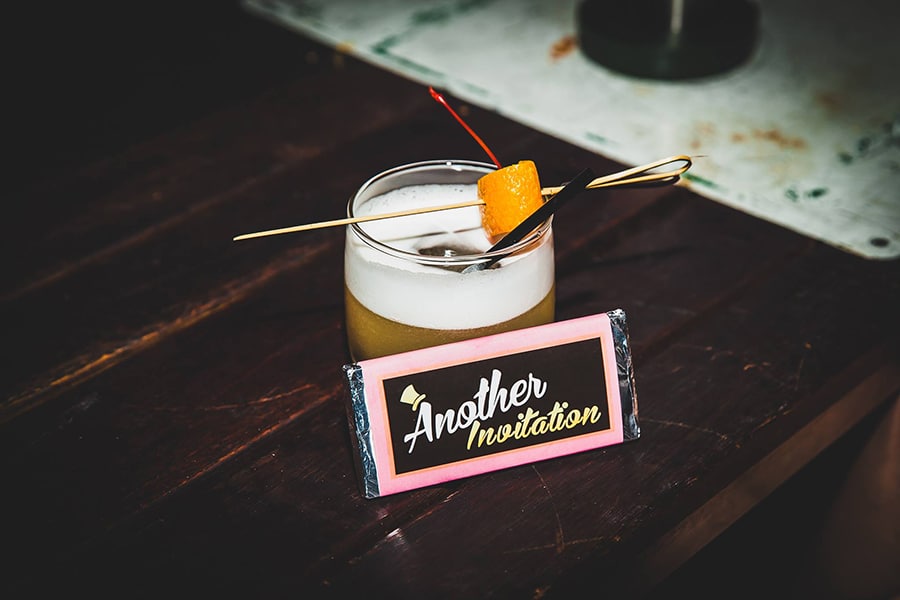 14. Fall From Grace
This particular location is an example of hiding in plain view. Well, relatively in plain view. Fall From Grace is an Underground Bar located in the Melbourne CBD on Collins Street, underneath the trendy European-styled bistro State of Grace. Behind a sliding bookcase (Yep, somebody call Gene Wilder) and down a winding marble staircase, this bar will provide the inquisitive bar patron with a luxuriously crafted cocktail. Hidden bars in Melbourne don't get more graceful. Elegantly styled with chandeliers and velvet seats, patrons can expect loads of fun. After all, doesn't the fun always coincide with a fall from grace?
Address: 477 Collins Street, Melbourne VIC 3000
Phone: +61 3 8563 0020
Hours: Mon-Tue & Sat 12pm-12am, Wed-Fri 12pm-1am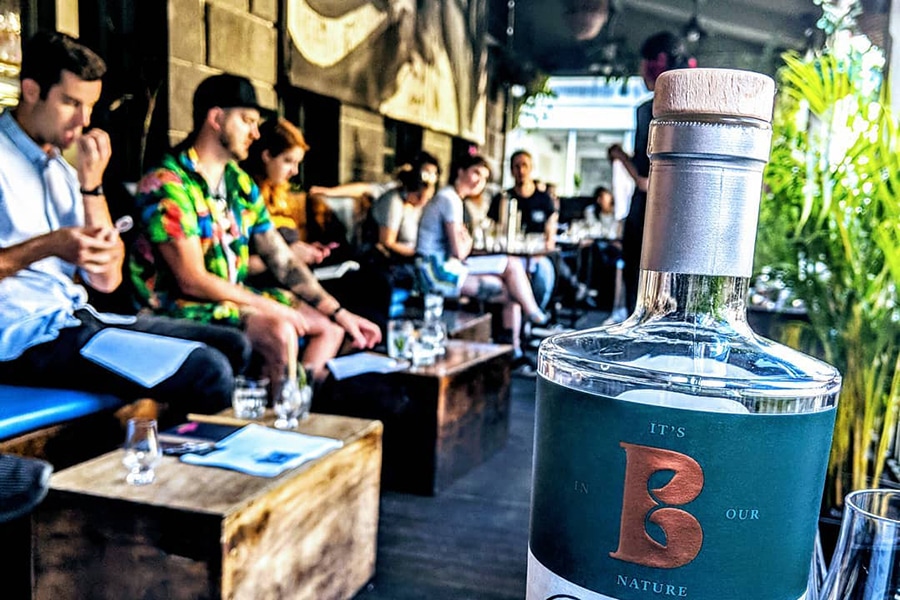 15. Loch and Key
It's hard to remain truly hidden in this world we live in; Loch and Key try it's hardest to do just that. Located behind a bookcase in one of Melbourne's oldest pubs, Captain Melville. In fact, it is actually directly above Captain Melville; specialising. This Melbourne speakeasy features a warren of rooms inside, and a deck-styled balcony to enjoy the setting sun in the afternoon or early evening. All with a chilled out atmosphere with classic cocktails and warm service provided until 7 am every day. Loch and Key might be the most stylish speakeasy Melbourne has to offer.
Address: Level 1, 34 Franklin Street, Melbourne VIC 3000
Phone: +61 408 140 043
Hours: Sun-Mon & Wed-Thu 5pm-5am, Tue & Sat 5pm-7am, Fri 4pm-7am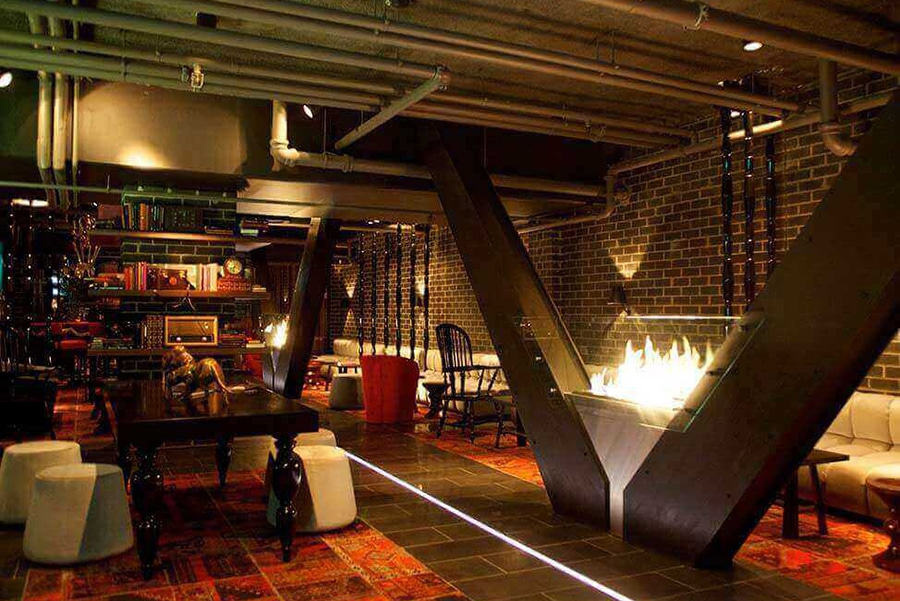 16. The Den
The Den basement cocktail bar offers a charming vibe reminiscent of the Golden Era and New York's bar culture. Filled with bookcases, heirlooms, gas-flamed heaters, velvet sofas, vintage Persian rugs, cottage chairs, and a grand piano, it boasts an intimate and nocturnal ambience that is perfect for a quiet drink or private event. This warm and inviting hidden gem will make you never want to leave.
Address: Crown Entertainment Complex, 8 Whiteman Street, Southbank VIC 3006
Phone: +61 3 9698 8888
Hours: Wed 12-1am, 5:30pm-1am, Thu-Fri 5:30pm-3am, Sat 5:30pm-1am, Sun 5:30pm-12am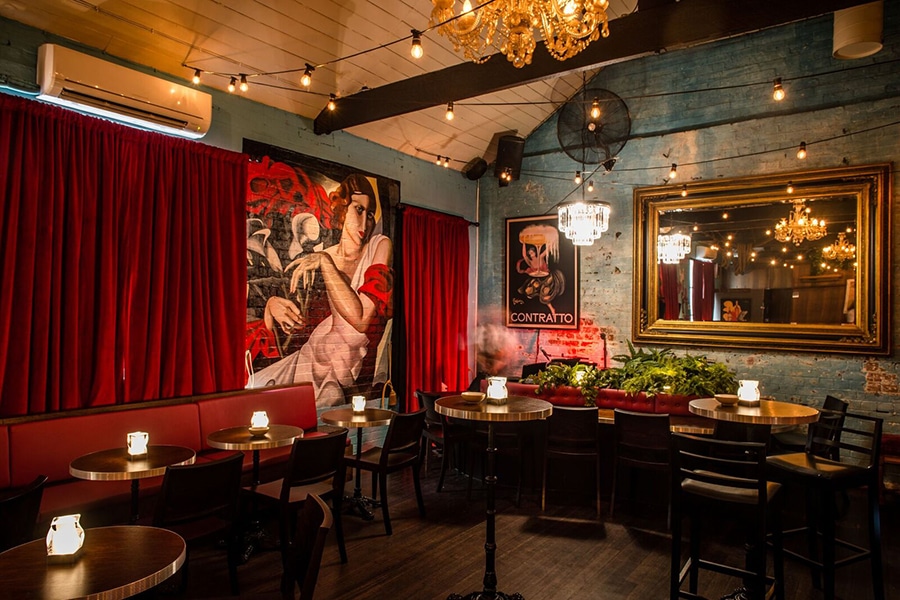 17. Murmur
Another addition to the group of cool Melbourne laneway bars, Murmur is the only dedicated piano bar Melbourne boasts. A place to visit for those who enjoy a savoury atmosphere and an equally savoury drink. With an impressive selection of the finest liquor in the city, patrons are encouraged to chill out amongst friends while listening to delightful piano tunes and enjoy cocktails inside the art deco styled venue.
Address: 17 Warburton Lane, Melbourne VIC 3000
Phone: +61 3 9640 0395
Hours: Tue-Wed 4:30pm-11pm, Thu-Sat 4:30pm-12am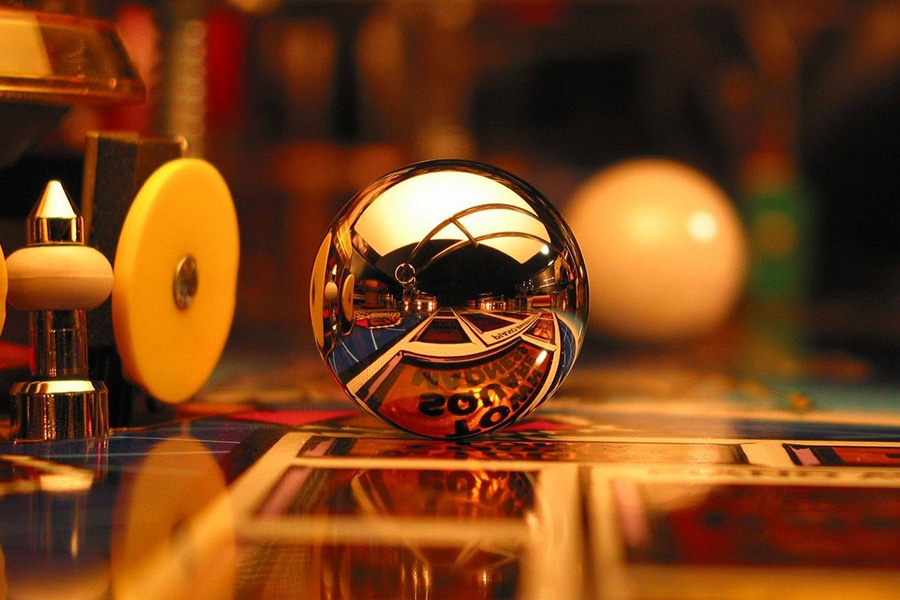 18. Pinball Paradise
Keeping the forever cool theme of hidden bars, Pinball Paradise offers visitors a unique experience which is sure to provide an equally unique night out. Located behind a bookcase in the tropically themed Island Somewhere, this is the place to visit for aficionados of fine whisky and challenging Pinball machines. Challenging as to whether or not you'll want to leave.
Address: 1/213 Franklin Street, Melbourne VIC 3000
Phone: +61 3 9326 8324
Hours: Wed-Sat 4pm-1am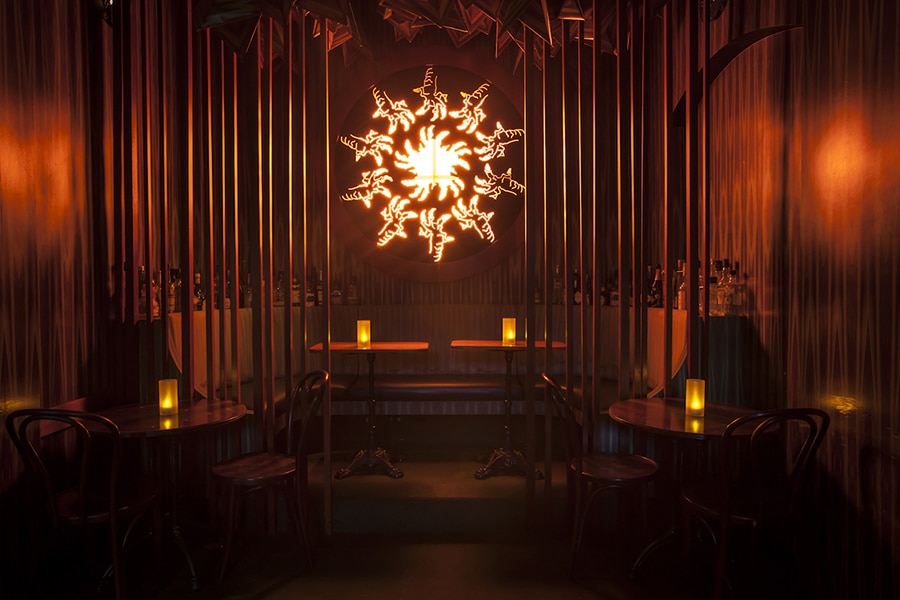 19. New Gold Mountain
What was once a tailor's shop has now been converted into a delightfully well-hidden bar. Named after the infamous Victorian gold rush of the 1850s & 60s, New Gold Mountain is secretly located behind a striking red door atop a set of stairs. With an ambient, modern opium-den style interior, and eye-warming jade green interior, it is a hark back to the heyday of the 19th Century. The only thing smoother than New Gold Mountains design is its drinks.
Address: 21 Liverpool Street, Melbourne VIC 3000
Phone: +61 3 9650 8859
Hours: Wed-Thu 5pm-1am, Fri 5pm-3am, Sat 6pm-3am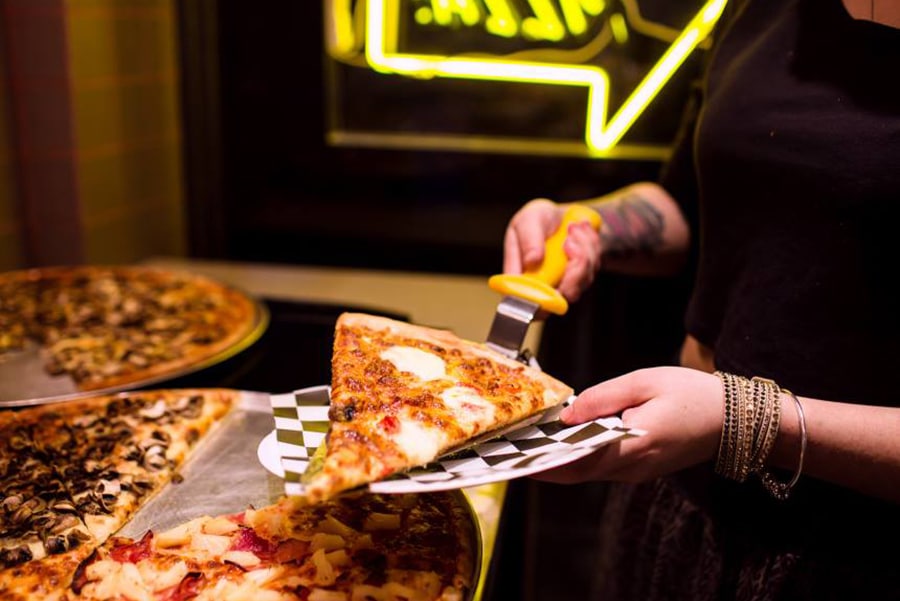 20. Pizza Pizza Pizza
With a name so nice, they gave it thrice. Pizza Pizza Pizza is the place to go when you not only want a tantalizing slice of New York-styled pizza, but also a cheeky little cocktail. This retro-inspired hidden cocktail bar – out the back of a pizza shop –  is sure to provide visitors with a great night out, I mean great drinks and delicious pizza, come on. Pizza Pizza Pizza is one of the funnest hidden bars Melbourne has to offer.
Address: 16 Meyers Place, Melbourne VIC 3000
Phone: +61 3 9639 7411
Hours: Tue-Thu 5pm-1am, Fri 5pm-3am, Sat 6pm-3am
You'll also like:
34 Best Rooftop Bars in Melbourne
49 Best Bars in Melbourne For a Good Night Out
15 Best Whisky Bars in Melbourne