20 Best Hidden Bars in Melbourne
With a seemingly endless list of things to be proud of, Melbourne has shown us once again that they take their spot atop the most liveable city list seriously. We have done some exploring and found some of the best Hidden Bars in Melbourne, 20 to be exact.
With many styled after the timelessly cool speakeasies of American prohibition, these bars show us just how good it can be to have fun while remaining hidden from the rest of the world. Focussing on exceptional cocktails with clever little names, superb staff and décor that would make Laurence Llewelyn-Bowen weak at the knees our list is sure to help you find a spot you fancy.
---
You'll also like:
20 Best Rooftop Bars in Melbourne
Top 50 Bars in Melbourne
10 Best Whisky Bars in Melbourne
---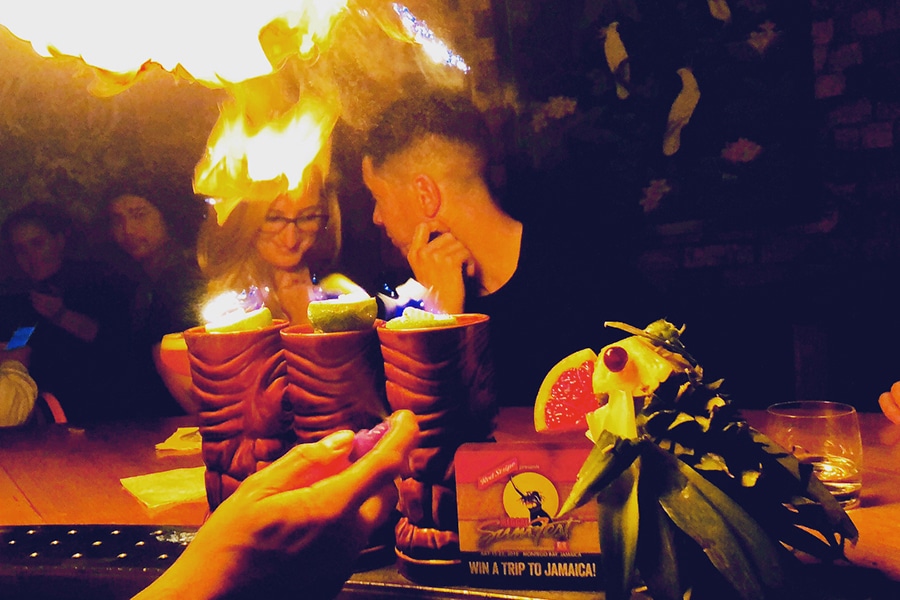 Jungle Boy
This Melbourne Bar is one that has all the hallmarks of a tiki bar meets sandwich shop. Confused? Ok fair enough, Jungle Boy, which is out the back of Boston Sub, is a place where lovers of the tropics and fruity rum flavoured drinks should go. The aforementioned tiki theme is accompanied by some intriguing and rather striking taxidermized creatures displayed on the walls of the hidden bar. All of which is behind a cold room door, certainly unique and definitely Melbourne.
96 Chapel Street, Windsor VIC 3181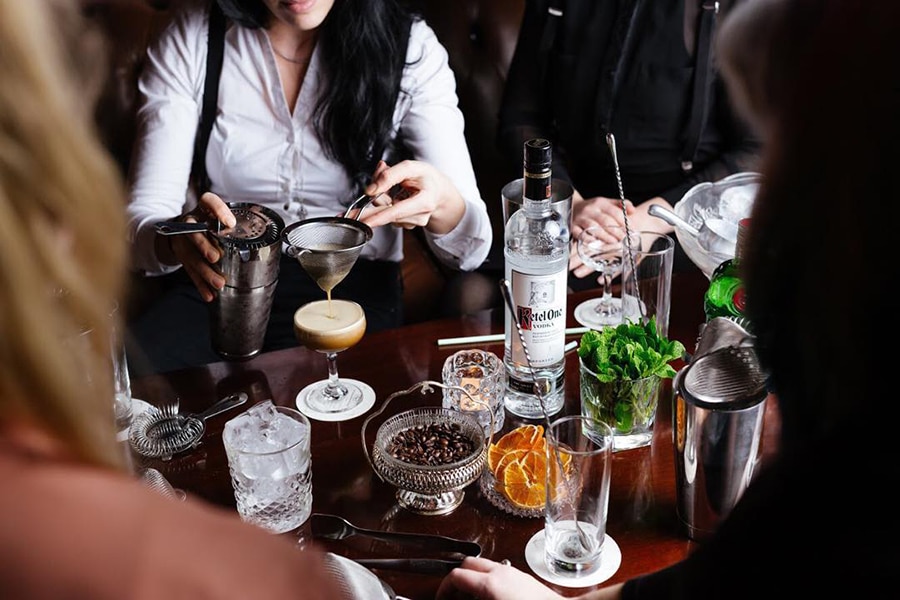 1806
Located on Exhibition Street in the cities CBD, the hidden bar named 1806 is a devilishly handsome little drinking spot. Its name is derived from the year 1806, this I relevant to the bar scene as it was the year that the word "cocktail" first entered into the dictionary. With beautiful red curtains and chandeliers, a lovely cocktail is best enjoyed on their velvet chairs. Additionally, if you yourself would like to master the art of cocktail making, 1806 offers cocktail masterclasses.
169 Exhibition Street, Melbourne VIC 3000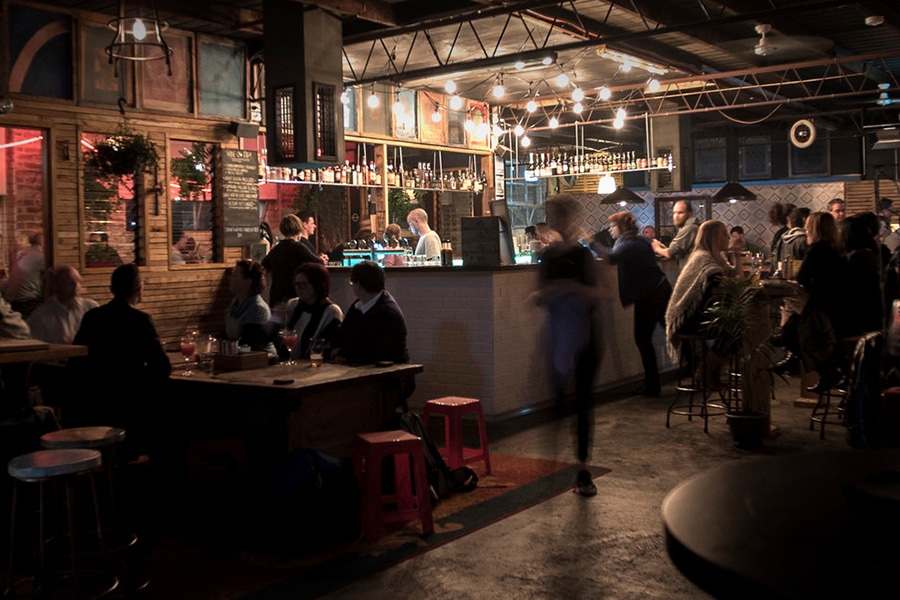 Back Alley Sally's
Setting up shop in a former t-shirt factory within Footscray's industrial district, Back Alley Sally's provides a nice upbeat atmosphere paired alongside side some local micro-brews and intriguing cocktails. If you have a hankering for some grub, Pizza's by the slice are sold by Slice Girls West located downstairs from the bar.
4 Yewers Street, Footscray VIC 3011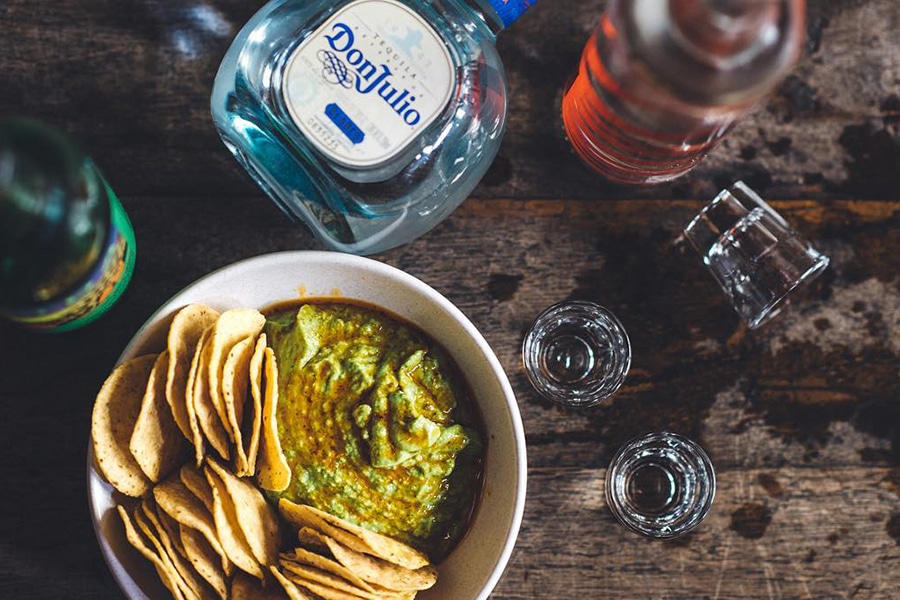 The Attic at Black Pearl
Ok so The Attic is not exactly the best kept secret, but hey, some things are not always destined to be all clandestine and shit. Any event, this Southern American speakeasy-themed bar is located above another famed Melbourne nightspot, The Black Pearl. Offering patrons whisky tasting or ominously named cocktails such as the Death Flip (Whose ingredients are a secret), you'll be sure to enjoy this little place out the back of the holler.
304 Brunswick Street, Fitzroy VIC 3065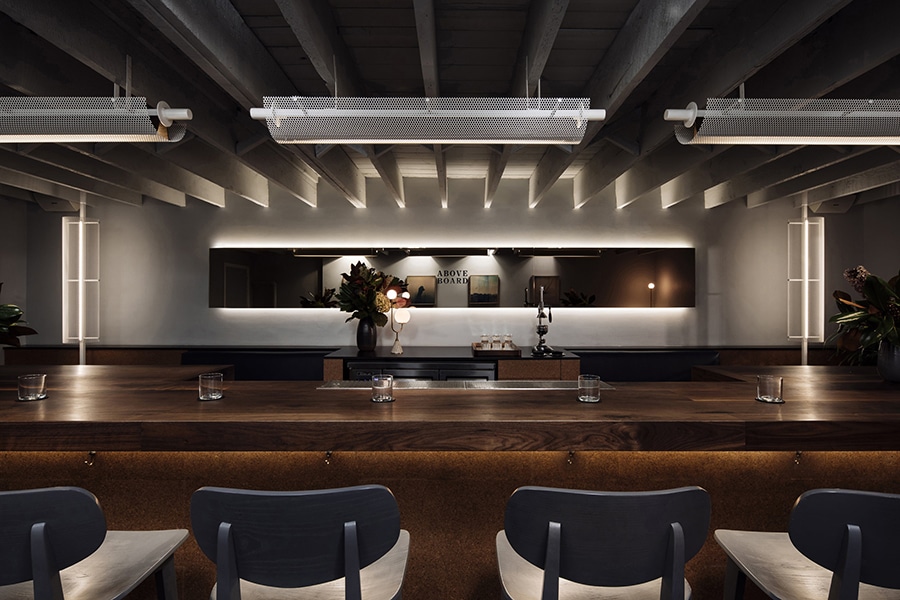 Above Board
Above Board is a relatively new and very intimate cocktail bar with only 12 seats and no standing permitted. Hayden Lambert, a legend of the Melbourne bar scene has made this his new home, promising patrons exceptionally crafted cocktails delivered alongside daggy day jokes, which supposedly get better throughout the night, provided the drinks remain flowing.
Level 1/306 Smith Street Chopper Lane, Collingwood VIC 3066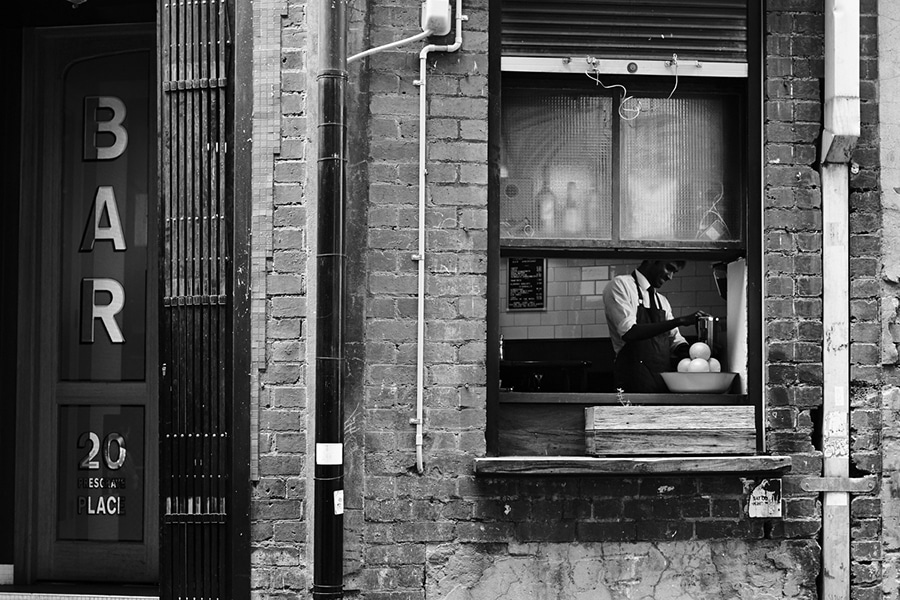 Bar Americano
Opening back in 2011, Bar Americano's Matthew Bax wanted to pay homage to the Golden Age of drinking in America. The unique nature of this bar is perhaps the main selling point, encouraging its patrons to put down their phones and engage with their fellow drinkers while enjoying some of the truly classic cocktails on offer at the Melbourne CBD Bar.
20 Presgrave Place, Melbourne VIC 3000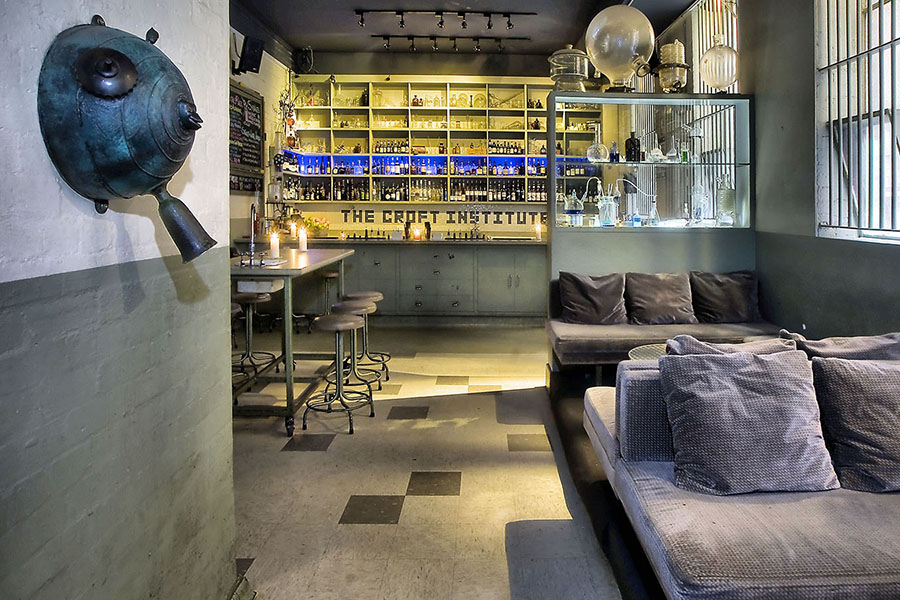 The Croft Institute
Sounding as if its a place that our best and brightest conduct beneficial work to mankind, The Croft Institute is…actually, now that I think about it, it is just that. With the drinks served from syringes and decorations inspired by various science experiments a visit to this hidden bar in Melbourne, which is spread over three stories, is sure to leave you feeling more inclined to the systematic study of the alcoholic world.
21 Croft Alley, Melbourne VIC 3000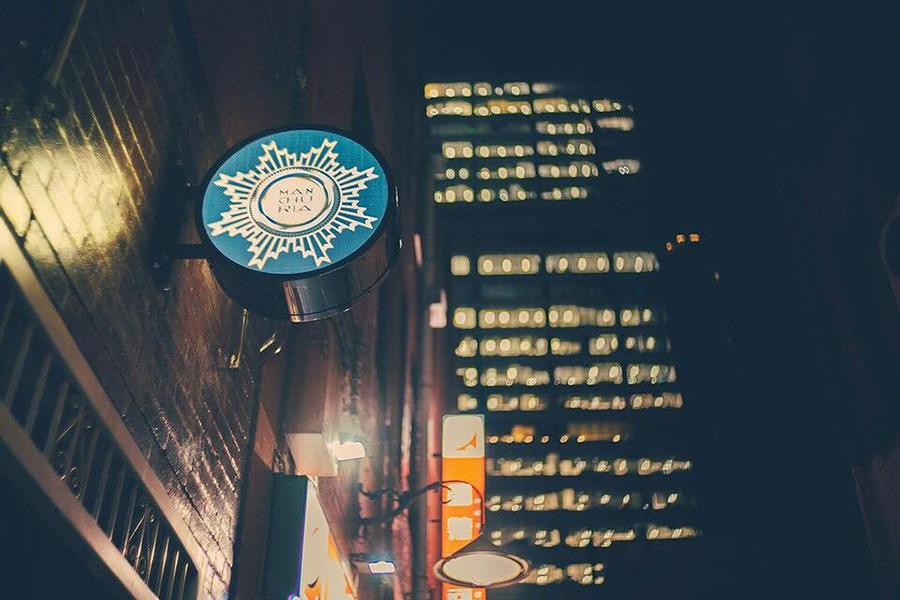 Manchuria
Located in the heart of Melbourne's historic Chinatown Manchuria is an intimate nightspot that caters to its clients in the most elegant of ways. With an immersive ambience of music and incense partnered alongside a notably significant selection of fine cocktails, this is the place to go if you would like to escape the world, even if it's just for an evening.
5/7 Waratah Place, Melbourne VIC 3000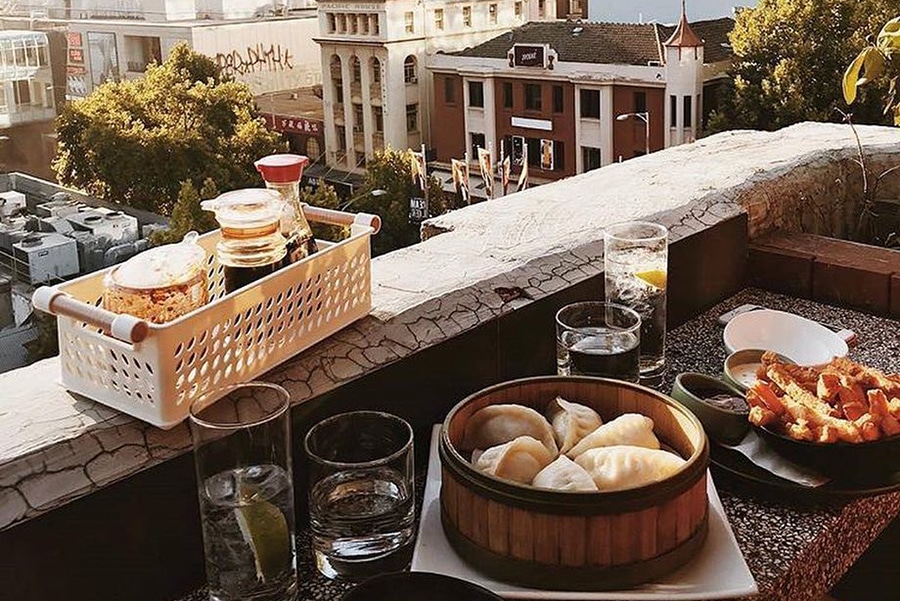 Goldilocks
Goldilocks is an appropriately named hidden cocktail bar located on Swanston Street in the Melbourne CBD. Appropriate with regards to the fact that it is located above a cottage and damn near all of their cocktails are just right. With a great view of the city accompanied alongside a menu of delicious food options, Goldilocks keeps the dream of fairy tales alive.
Level 4, 264 Swanston Street, Melbourne VIC 3000

Hihou
The folks who have provided Melbournians with Hihou were not messing around when it came to the hidden bar concept. For starters the term Hihou is Japanese for "Secret Treasure" and entrance to this establishment is only done via ringing a doorbell on an unmarked door in Flinders Lane. Once you're inside you are greeted with splendid Japanese Décor of low lighting and low seating, accompanied by many Japanese staples such as fine Whisky, Sake and Umeshu (Plum wine).
Level 1, 1 Flinders Lane, Melbourne VIC 3000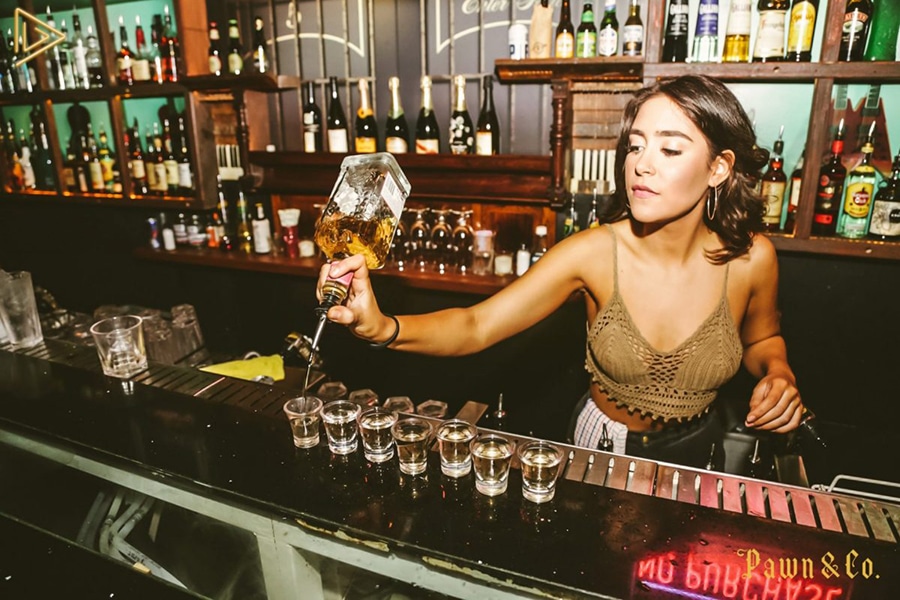 Pawn & Co
Fusion evidently is the name of the game when it comes to describing the business plan of Pawn & Co. Combining two elements that traditionally have not gone hand-in-hand, Drinking and Buying things, This Chapel Street establishment offers visitors a unique experience, to say the least. On offer are splendid cocktails and products to purchase ranging from furniture to taxidermy creatures.
 177 Greville St, Prahran VIC 3181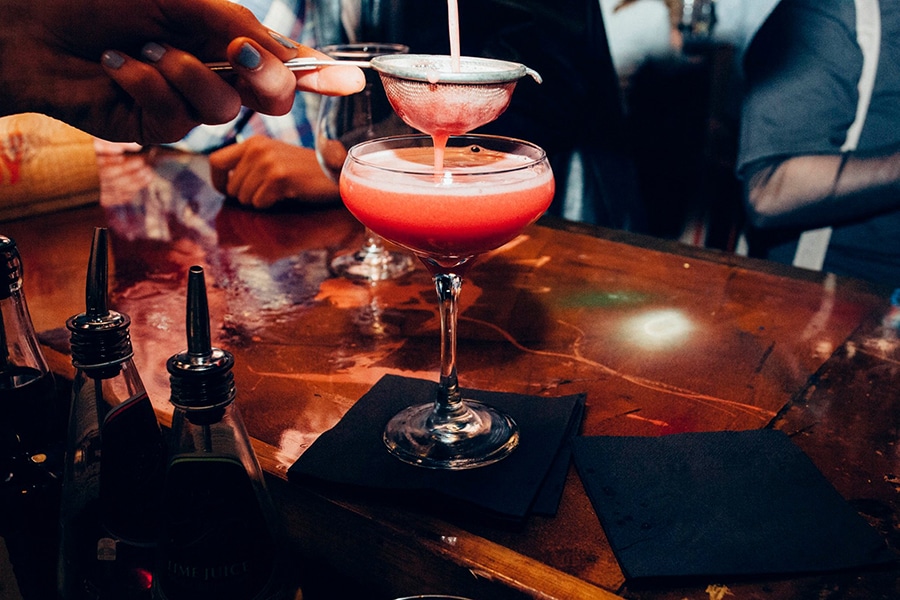 Bartronica
Sounding as if it were named after some half-assed looking B-grade science fiction movie villain, Bartronica is far from being half-assed, in fact, it would appear the developers of this particular bar were using their whole ass when constructing the underground bar. Offering a wide variety of the best arcade games on the planet, cocktails that pay homage to the films of the 1980's and ice shaped like Tetris in the drinks, this will sure to be a place for a fun night out.
Basement, 355 Flinders Lane, Melbourne VIC 3000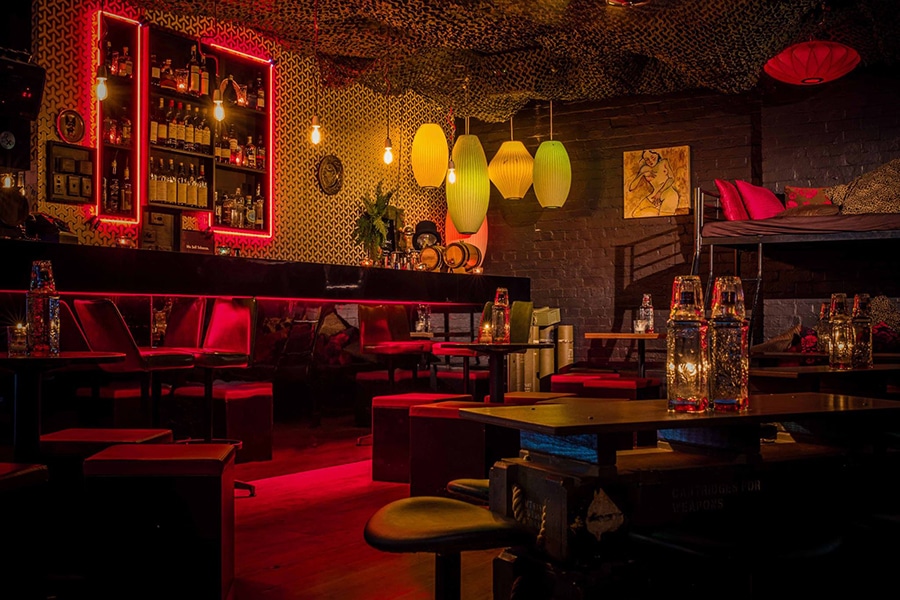 Berlin Bar
Combining two profoundly significant areas of the 20th century into a bar setting was always going to be a bit of a challenge. However, the folks at the Berlin Bar certainly pulled it off. After locating the front door, ringing the doorbell and then being allowed to enter, visitors must choose between either the West or East side of the bar. With the opulence of the West and the poverty of the East to choose from, only one thing is certain the drinks are amazing.
2nd Floor, 16 Corrs Lane, Melbourne VIC 3000 (Please ring the doorbell)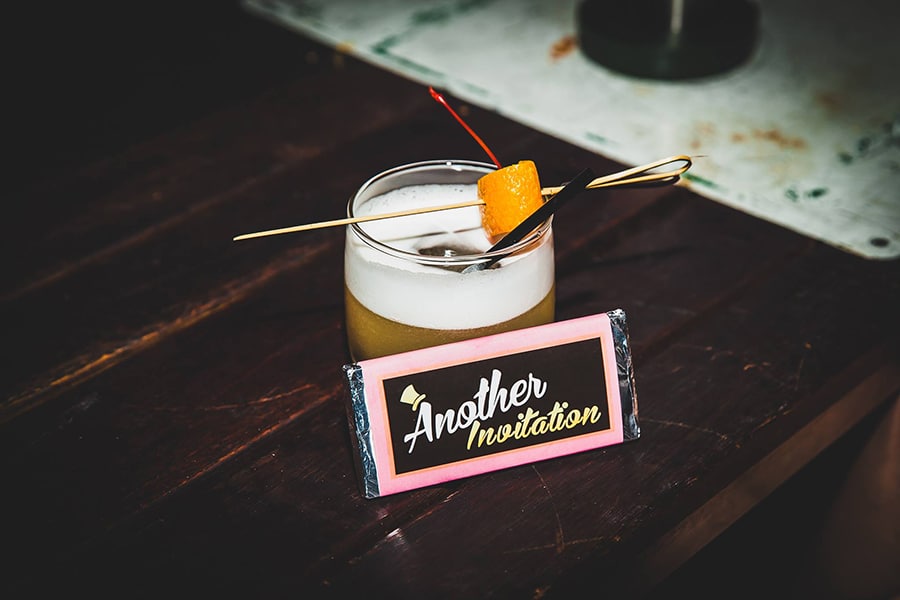 Fall From Grace
This particular location is an example of hiding in plain view. Well, relatively plain view, Fall From Grace is an Underground Bar located in the Melbourne CBD on Collins street underneath the trendy European-styled bistro State of Grace. Behind a sliding bookcase (Yep, somebody call Gene Wilder) and down a winding marble staircase, this bar will provide the inquisitive bar patron with a luxuriously crafted cocktail.
477 Collins Street, Melbourne VIC 3000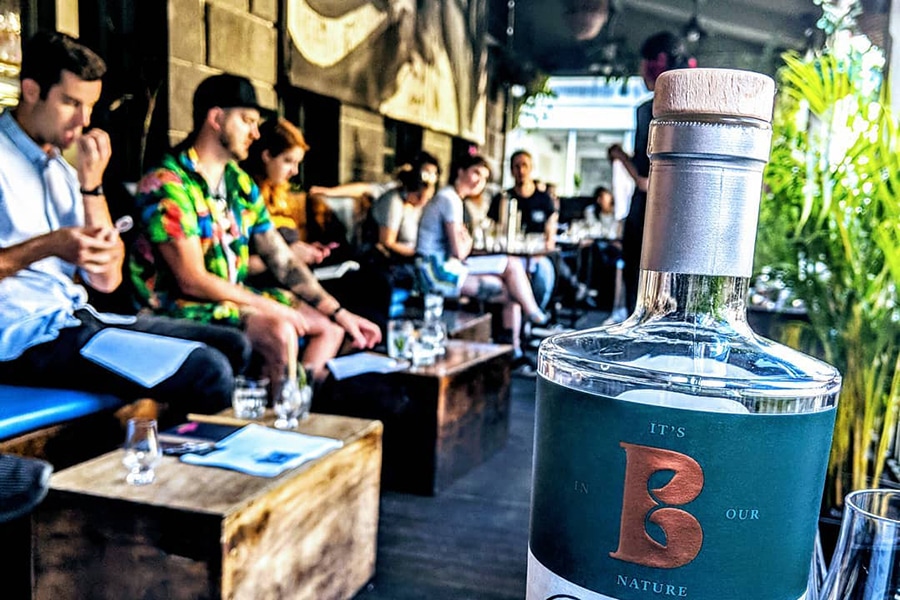 Loch and Key
It's hard to remain truly hidden in this world we live in; Loch and Key try it's hardest to do just that. Located behind a bookcase in one of Melbourne's oldest pubs, Captain Melville. In fact, it is actually directly above Captain Melville, specialising in a chilled out speakeasy bar atmosphere with classic cocktails and warm service, all of which is provided until 7 am every day.
Level 1, 34 Franklin Street, Melbourne VIC 3000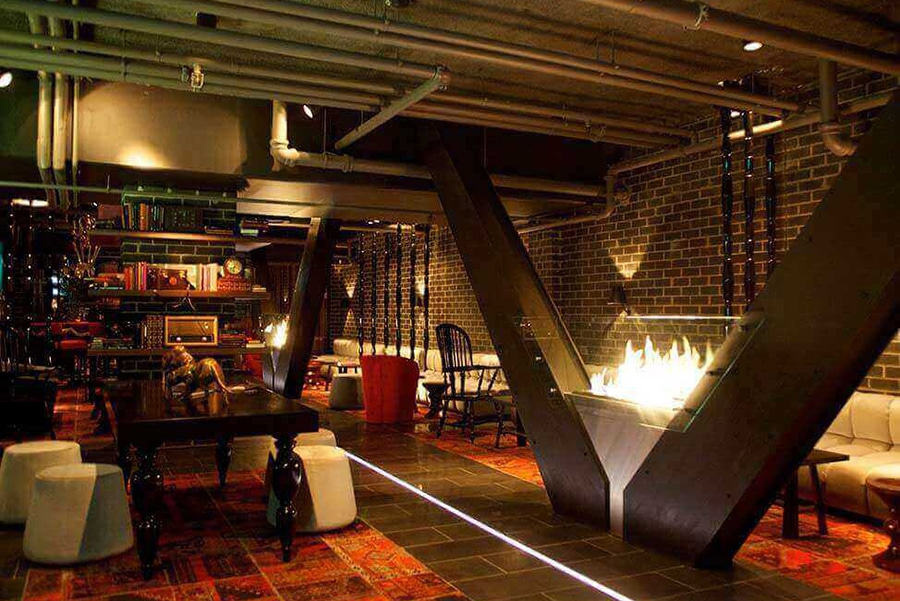 The Den
The Den basement cocktail bar offers a charming vibe reminiscent of the Golden Era New York bar culture. Filled with bookcases, heirlooms, gas-flamed heaters, velvet sofas, vintage Persian rugs, cottage chairs and a grand piano, it boasts an intimate and nocturnal ambience that is perfect for a quiet drink or private event.
Crown Entertainment Complex, 8 Whiteman Street, Southbank VIC 3006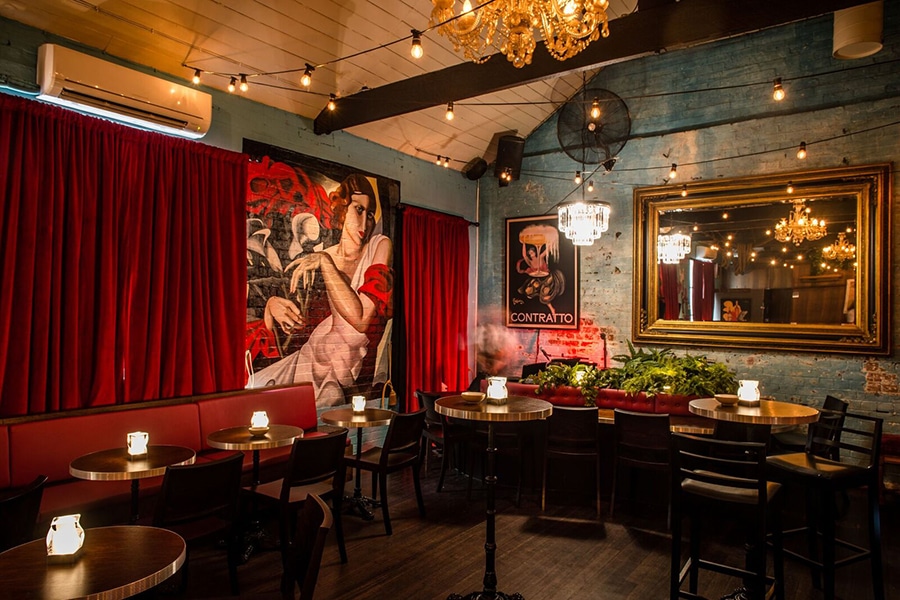 Murmur
Another addition to the group of cool Melbourne laneway bars, Murmur is the place to visit for those who enjoy a savoury atmosphere and equally savoury drink. With an impressive selection of the finest liquor in the city, patrons are encouraged to chill out amongst friends while listening some equally fine tunes as it is Melbourne's only dedicated Piano Bar.
17 Warburton Lane, Melbourne VIC 3000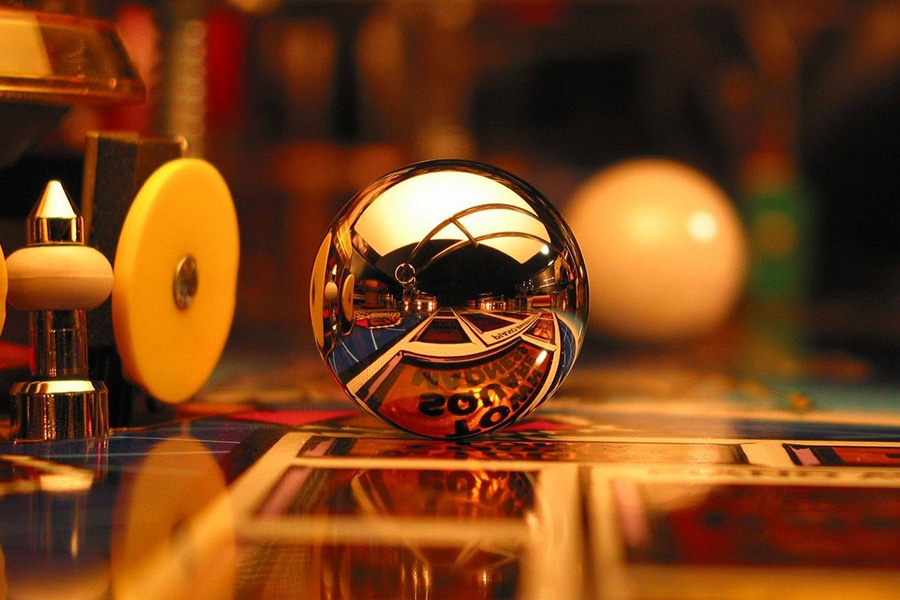 Pinball Paradise
Keeping the forever cool theme of hidden bars, Pinball Paradise offers visitors a unique experience which is sure to provide an equally unique night out. Located behind a bookcase in the tropically themed Island Somewhere, this is the place to visit for aficionados of fine whisky and challenging Pinball machines. Challenging in the regard to whether or not you'll want to leave.
1/213 Franklin Street, Melbourne VIC 3000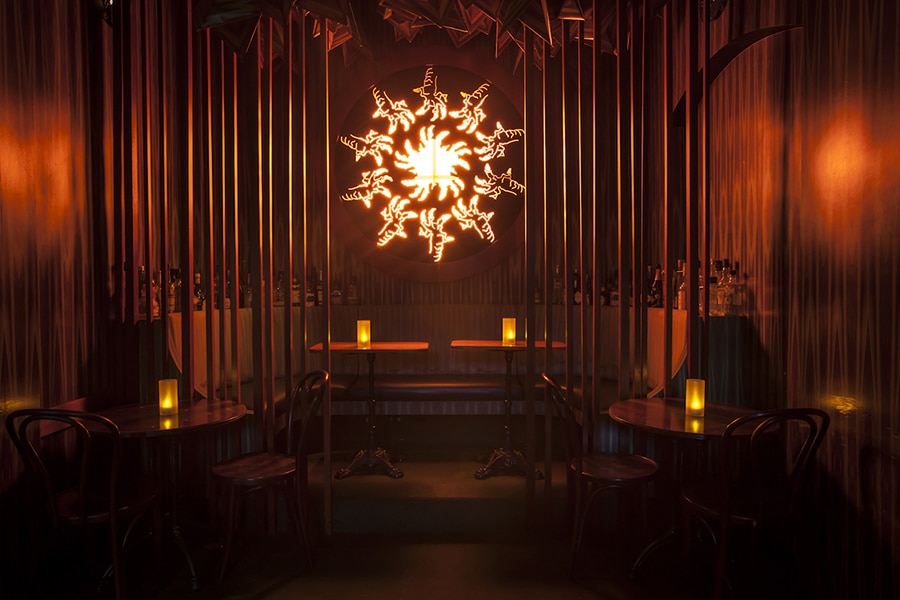 New Gold Mountain
What was once a tailor's shop has now been converted into a delightfully well-hidden bar located behind a striking red door atop a set of stairs. With a wonderfully ambient and eye-warming jade green interior the only thing smoother than New Gold Mountains design is it drinks.
21 Liverpool Street, Melbourne VIC 3000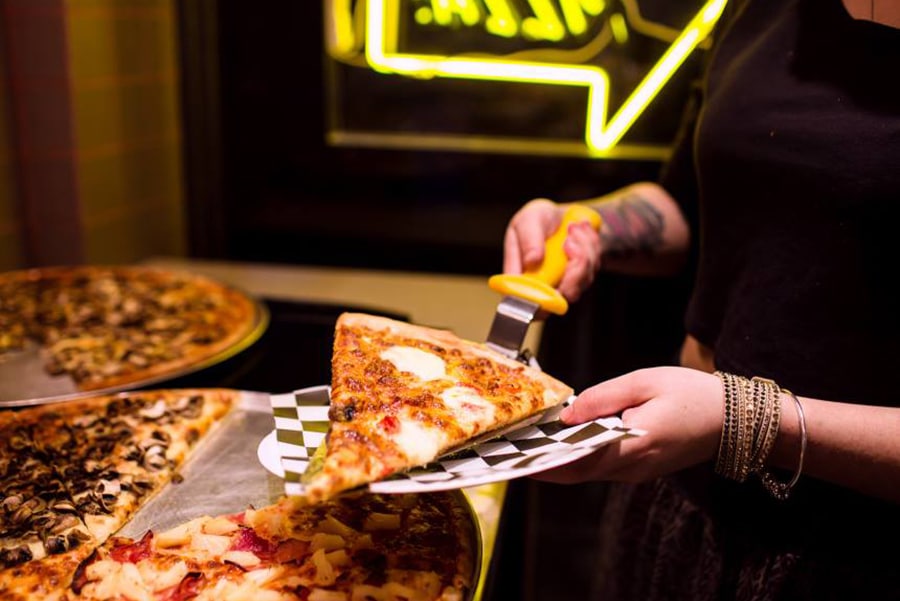 Pizza Pizza Pizza
With a name so nice, they gave it thrice Pizza Pizza Pizza is the place to go when you not only want a tantalizing slice of New York-styled pizza but also a cheeky little cocktail. This retro-inspired hidden bar is sure to provide visitors with a great night out, I mean great drinks and delicious pizza, come on.
16 Meyers Place, Melbourne VIC 3000
Have you subscribed to Man of Many? You can also follow us on Facebook, Twitter, and Instagram.
---
You'll also like:
20 Best Rooftop Bars in Melbourne
Top 50 Bars in Melbourne
10 Best Whisky Bars in Melbourne
---