The Journeyman is Australia's Oldest Whisky on the Market
Perth distillery Old Young's has released a unique 18-year-old malt whisky named The Journeyman. It's believed to be the oldest Australian whisky currently available on the market. We're not entirely sure if this is true or not. What we do know is this limited batch has seen a great deal of the Australian countryside, travelling over 4000km from Tasmania, to Victoria and finally settling in Perth. A word of warning: If this tipple sounds right for you, get in quick because there are now less than 200 bottles available.
Distilled at Sullivans Cove outside Hobart in November 1999, The Journeyman spent 14 years in an American ex-bourbon barrel before travelling to Melbourne's Starward New World Whisky Distillery in 2014, where it was transferred into two first-fill Australian Apera casks. After choosing not to release the whisky under its own label, the two barrels were sold in 2016 to distiller James Young of Old Young's, who transferred them to the Swan Valley and finished the whisky in a single 30-year-old rare muscat cask from John Kosovich Wines.
Two variants of The Journeyman were produced – the cask-strength Black label produced just 99 bottles. All sold out. The remaining 380 bottles of the White label at 46% were released to market before Christmas with around 200 remaining priced at $215 each.
White Label Tasting Notes
Nose – Hints of all three barrels present – the Muscat ever so slightly pips the Apera. As you would expect sweet vineous characters are the signature of this whisky but rich dark fruits and mild spices are present too.
Palate – Very easy to drink. More fortified influence without being overbearing. Luscious texture.
Finish – Finishes dry with a distinctive Aussie fortified character.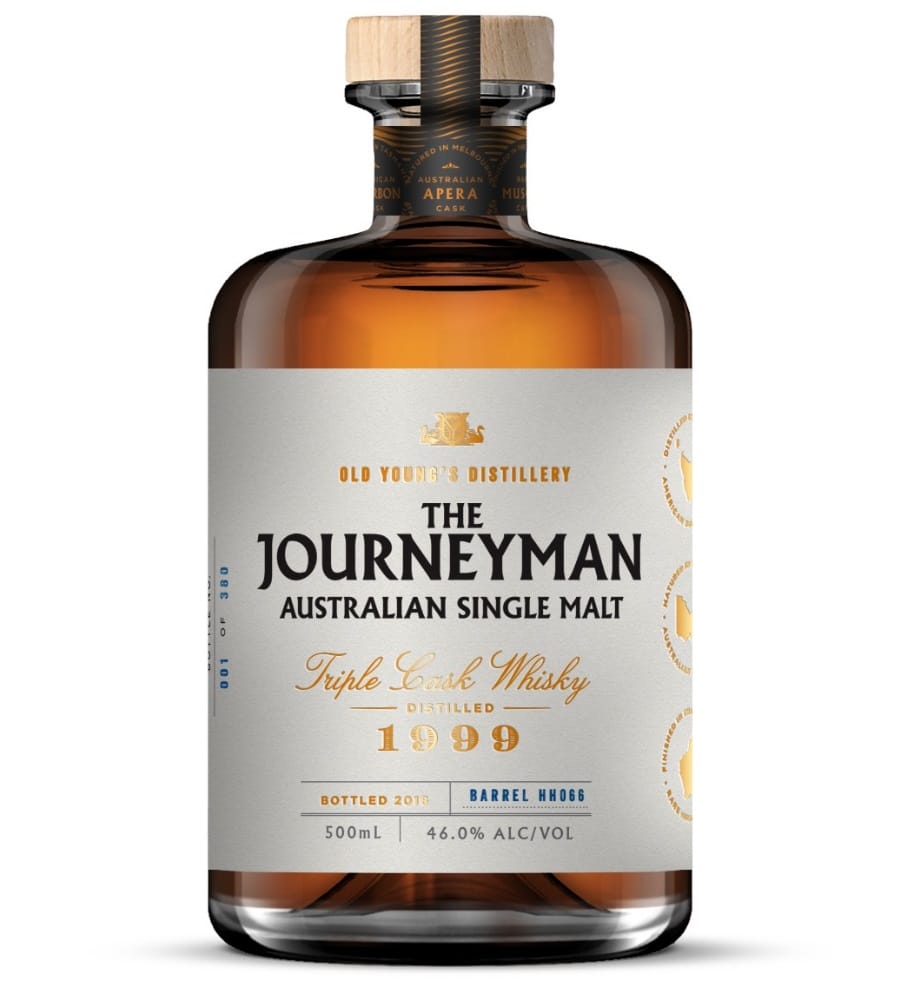 "I wanted to give this whisky the respect it deserves and release something that people will love," said James Young. "Each distillery and each state has left a unique stamp on The Journeyman."
"Old Young's has released this for people to enjoy and share, and not hide away as a collector's item," adds David Vitale, Founder of Starward Whisky. "It's really an amazing whisky that will never be repeated simply because of the way it all came together and the collaboration between three distilleries across 4000km."
You can find the remaining 200 bottles of The Journeyman at Old Young's Cellar Door in the Swan Valley and also online via the link below.