If you're looking for the best bars in Sydney, we find it hard to go past Maybe Sammy, Old Mates Place, and new additions such as Dean and Nancy on 22 and ANTE. However, our team of bar-hopping experts have curated a list that includes everything from bars with great food, to great cocktails, and atmosphere. Of course, no list of bars is complete without a few drinks recommendations, so we've included plenty of those as well. Let's check out our favourites.
RELATED: These are the best rooftop bars in Sydney for drinks with a view.
Best Bars in Sydney at a Glance
Our list of the best bars in Sydney goes like this.
Now we've had a look at our favourites let's check out the complete list.
RELATED: For the best things to do during the Festival of Light, check out our Vivid Sydney Guide.
1. Maybe Sammy
Maybe Sammy isn't just one of the best bars in Sydney, it's a perennial finalist on the annual 'best bars in the world' list. Of course, many of these bars on our list wouldn't have the recognition they have today without the strides Maybe Sammy has taken to put the harbour city on the world map in just a few years of business. Our experience with Maybe Sammy has been limited, being so popular it's extremely hard to get a seat here. However, if you find yourself lucky enough to get through the front door you'll be treated to some of the best drinks in Sydney, made by some of the best bartenders in the world.
Although their cocktail menu rotates seasonally, you'll always be able to find your favourite classic cocktail. We simply can't get past their 'Minis' including the Mini Jasmine Negroni with Bombay Sapphire Gin, Martini Bitter, and Martini Vermouth Rosso or the Mini Irish Coffee with Jameson Black Barrel Irish Whiskey, Honduras Montecillos Coffee, Muscovado, Honey, Almonds, and Cream.
Address: 115 Harrington St, The Rocks NSW 2000
Hours: Tue-Wed 4:30pm-12am, Thur-Sat 4:30pm-1am
Phone: (02) 9241 4970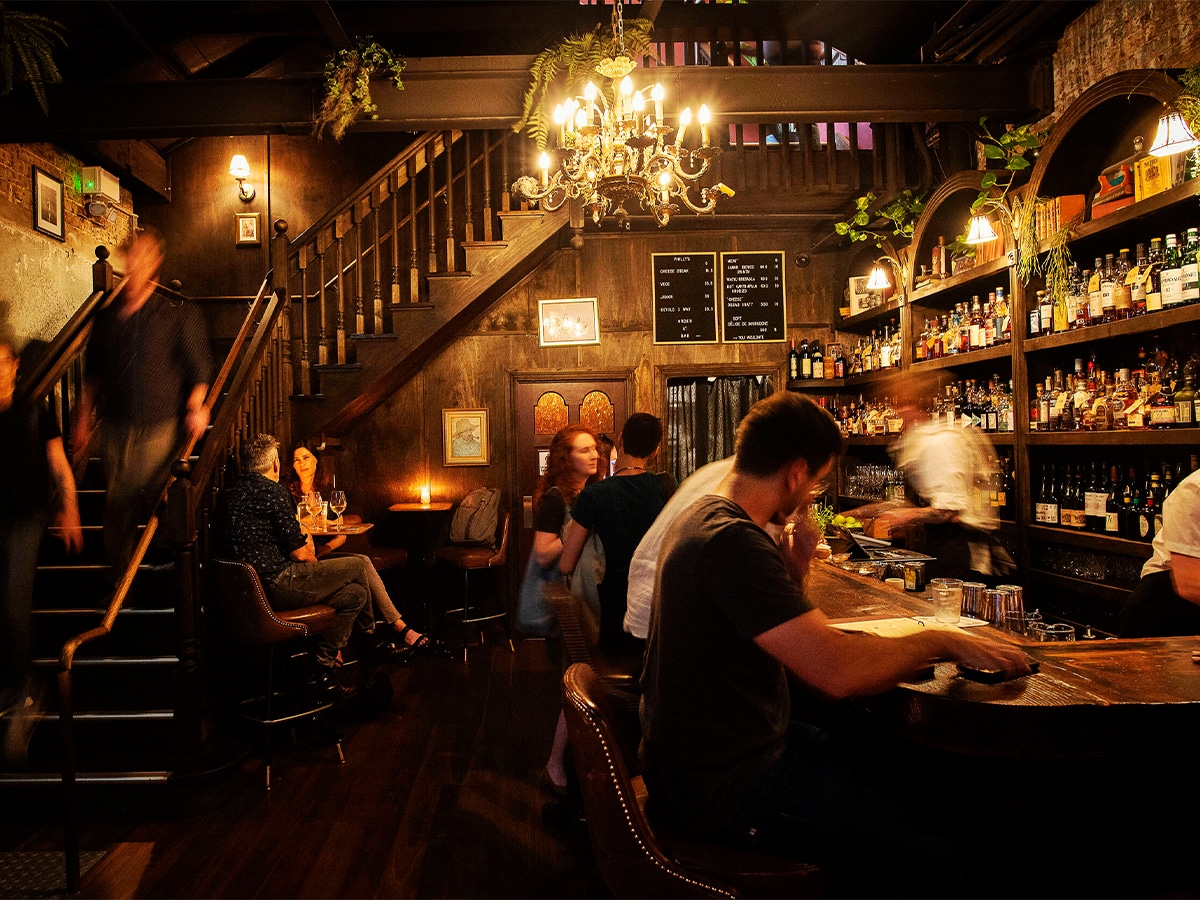 2. Old Mates Place
Also making our list of the best hidden bars in Sydney, Old Mates Place is one of our favourite places to spend a lazy afternoon in Sydney CBD. Finding the bar for the first time is half the fun, head into the doorway, and start you walk up the stairs until you find a white door with a responsible service of alcohol plaque on the door. Head inside and you'll be welcomed by what appears to be a library-style bar, but head upstairs and you'll find one of the best rooftop bars in Sydney that overlooks the CBD. We stick to the classics when we visit, but you could explore any one of their fan-favourite cocktails. This Sydney bar isn't a great option for food so we recommend eating before you visit.
Address: level 4/199 Clarence St, Sydney NSW 2000
Hours: Tue-Thur 4pm-2am, Fri-Sun 2pm-2am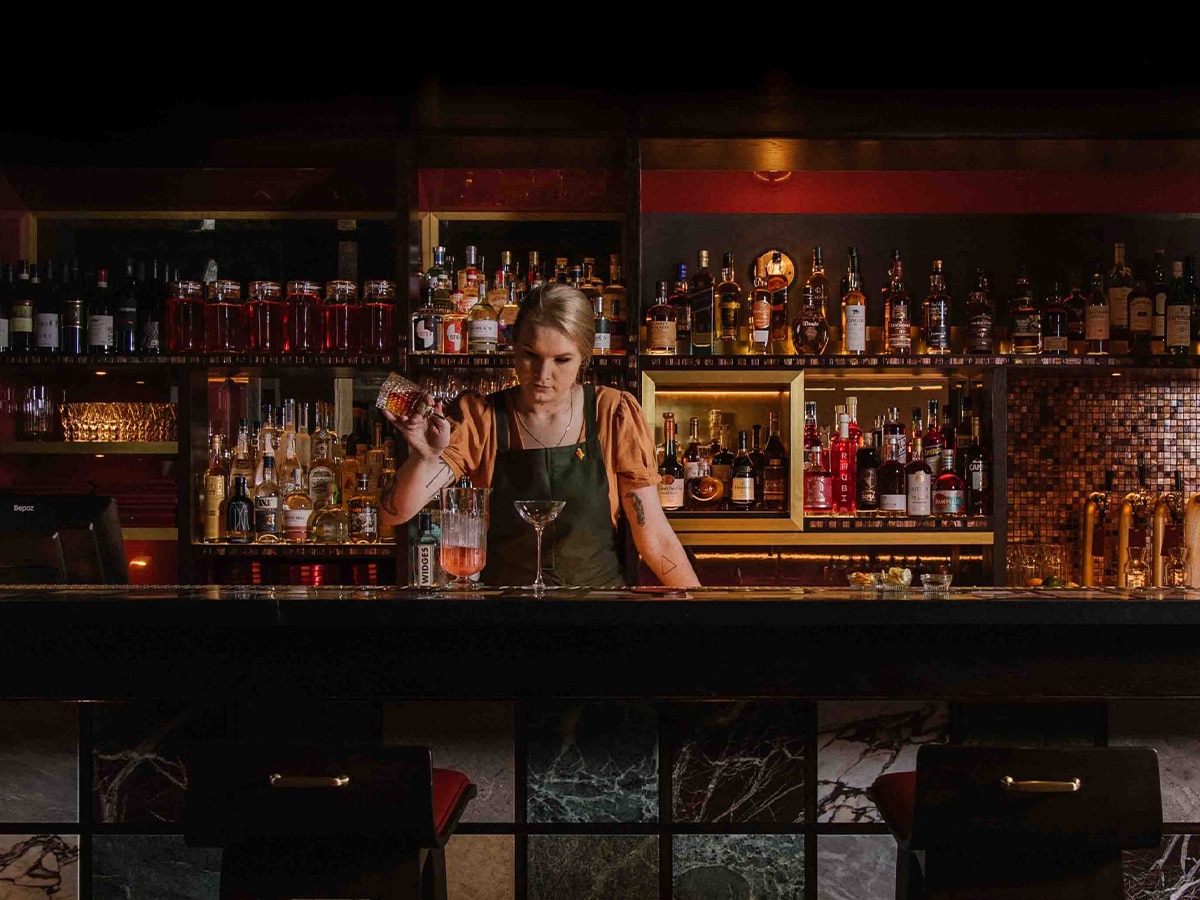 3. Apollonia
It turns out one of Sydney's newest bars is also one of the best. Located in the basement of Hinchcliff House near Circular Quay, we first visited Apollonia in late 2022 after we hosted our 'Distillery Door' reader event with Brown Forman. In the time since then, we've been back a few times as we can't go past their range of cocktails and overall atmosphere. Our recommendation? Check it out mid-week because the venue is increasing in popularity and is very small with enough space for around 40 guests. In terms of drinks, the pineapple negroni is our pick of the bunch.
Address: 5-7 Young St Basement Level, Sydney NSW 2000
Hours: Mon-Wed 4pm-12am, Thur 4pm-1am, Fri 3pm-2am, Sat 4pm-2am
Phone: (02) 7228 1400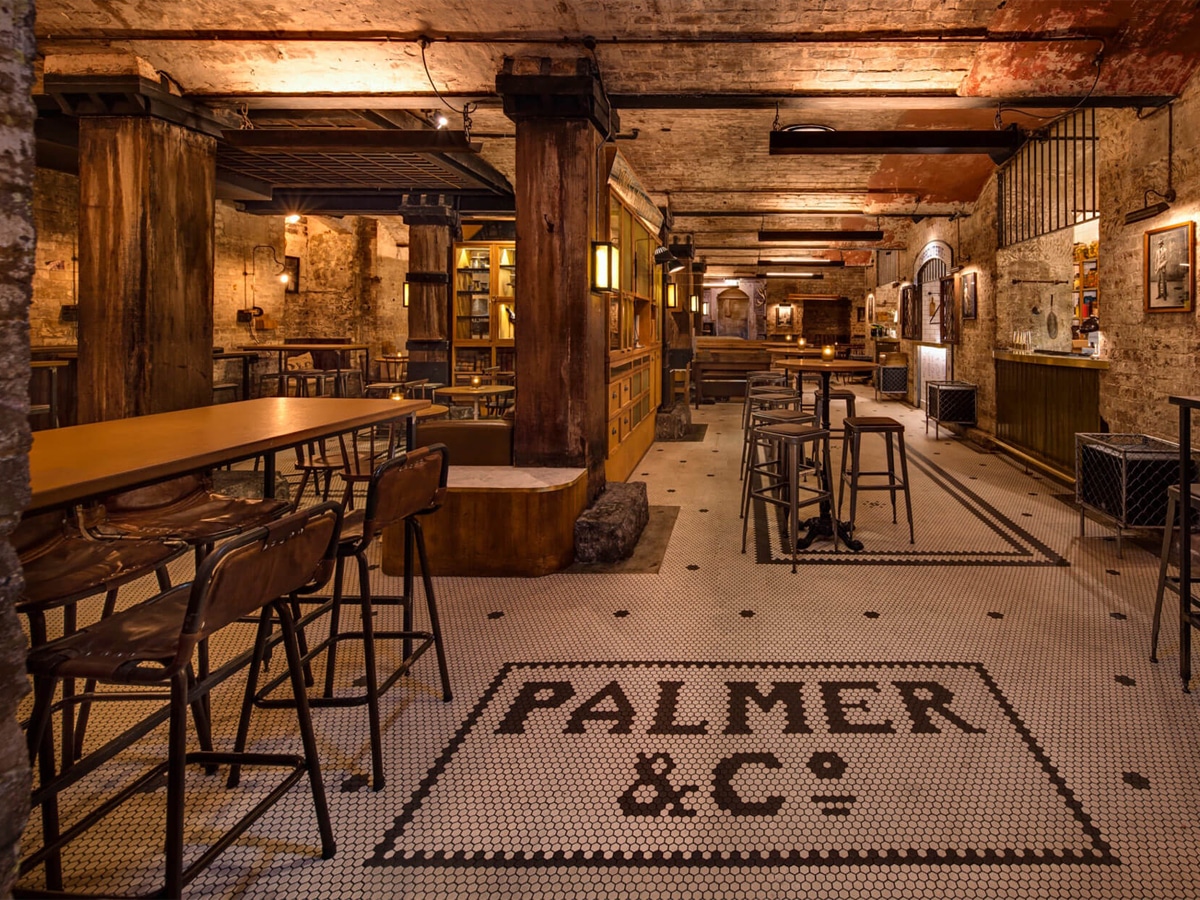 4. Palmer & Co
No list of the best bars in Sydney is complete without a prohibition-style bar and Palmer & Co is leading the pack in this department. For the non-history buffs, this means jazz, oldie costumes, and some great whiskey-based cocktails. In terms of drinks, we can't go past their signature cocktails, with our favourite being the Apache with Jim Beam Rye Whiskey, Campari, Lemon, Honey Ginger, and Saline. If you're looking for a Sydney bar with a good food selection, the range of snacks on offer here is one of the best in the city.
Located in: Establishment Precinct
Address: Abercrombie Ln, Sydney NSW 2000
Hours: Tue 5pm-12am, Wed-Thur 5pm-2am, Fri-Sat 4pm-2am, Sun 5pm-3am
Phone: (02) 9114 7315
5. The Baxter Inn
Making a name for itself as one of the best whisky bars in Sydney, The Baxter Inn is a Sydney bar with the widest range of whiskey in the city. If you're a fan of live blues, visit on a Sunday and relax with some great music and an even better range of house cocktails. We can't go past the Nighthawks with house-blended scotch, sweet vermouth, PX sherry, coffee bean amaro, and mole bitters. Of course, a range of American beers, pale ales, and wines are also available with a focus on Australian varietals.
Address: 152/156 Clarence St, Sydney NSW 2000
Hours: Mon-Sun 4pm-3am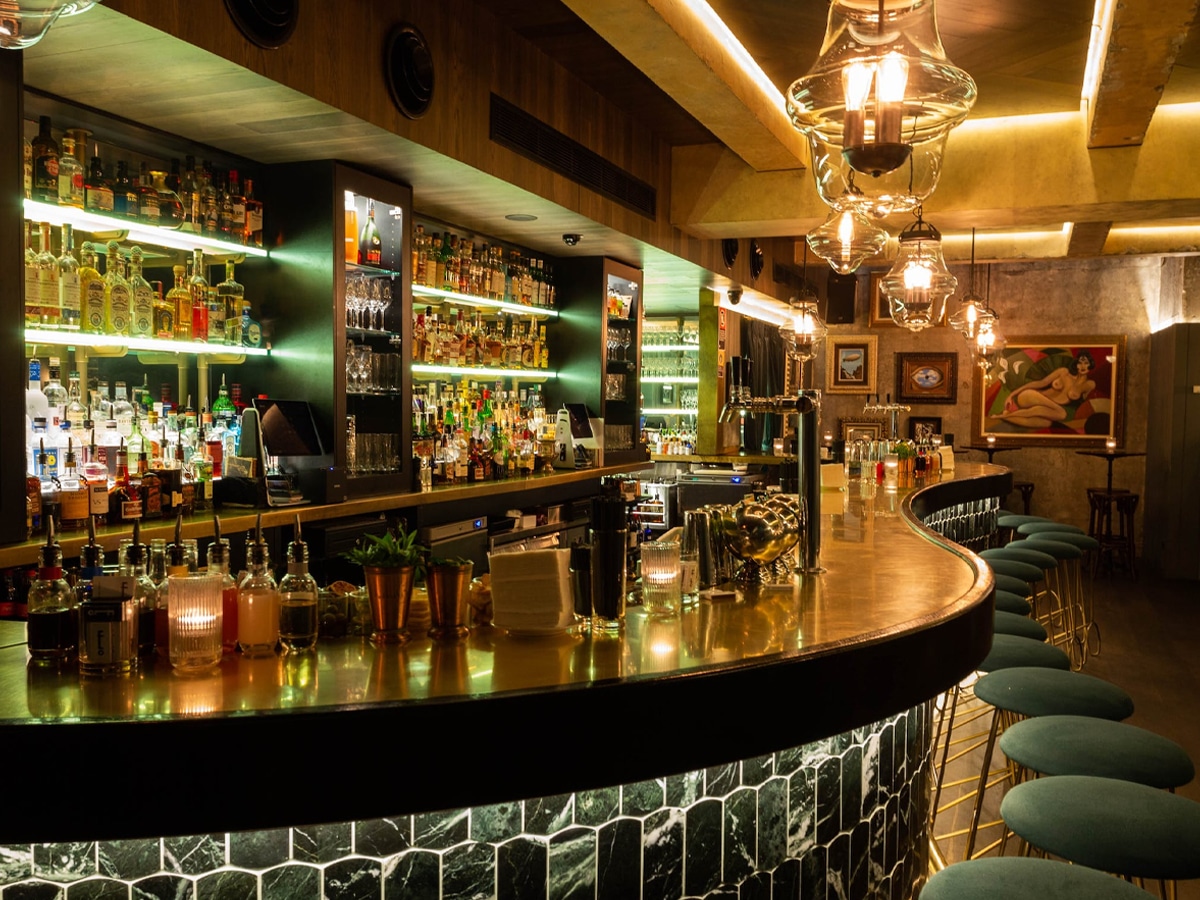 6. Employees Only
Home to the best happy hour in Sydney, Employees Only is welcoming to all. We simply cannot go past the happy hour that offers half-price food and drinks from 5-6pm on Tues-Thur, including their famous Truffle Mornay 700g lobster (priced down to just $80). Sitting somewhere between a pub and a bar, we usually head in for a drink after work, so their range of tap beers hit the spot. However, the cocktails are also a smash hit amongst our team, with the 'Improved Margarita' being a favourite.
Address: 9a Barrack St, Sydney NSW 2000
Hours: Tue 5-11pm, Wed-Thur 5pm-12am, Fri -Sat 5pm-2am
Phone: (02) 8084 7490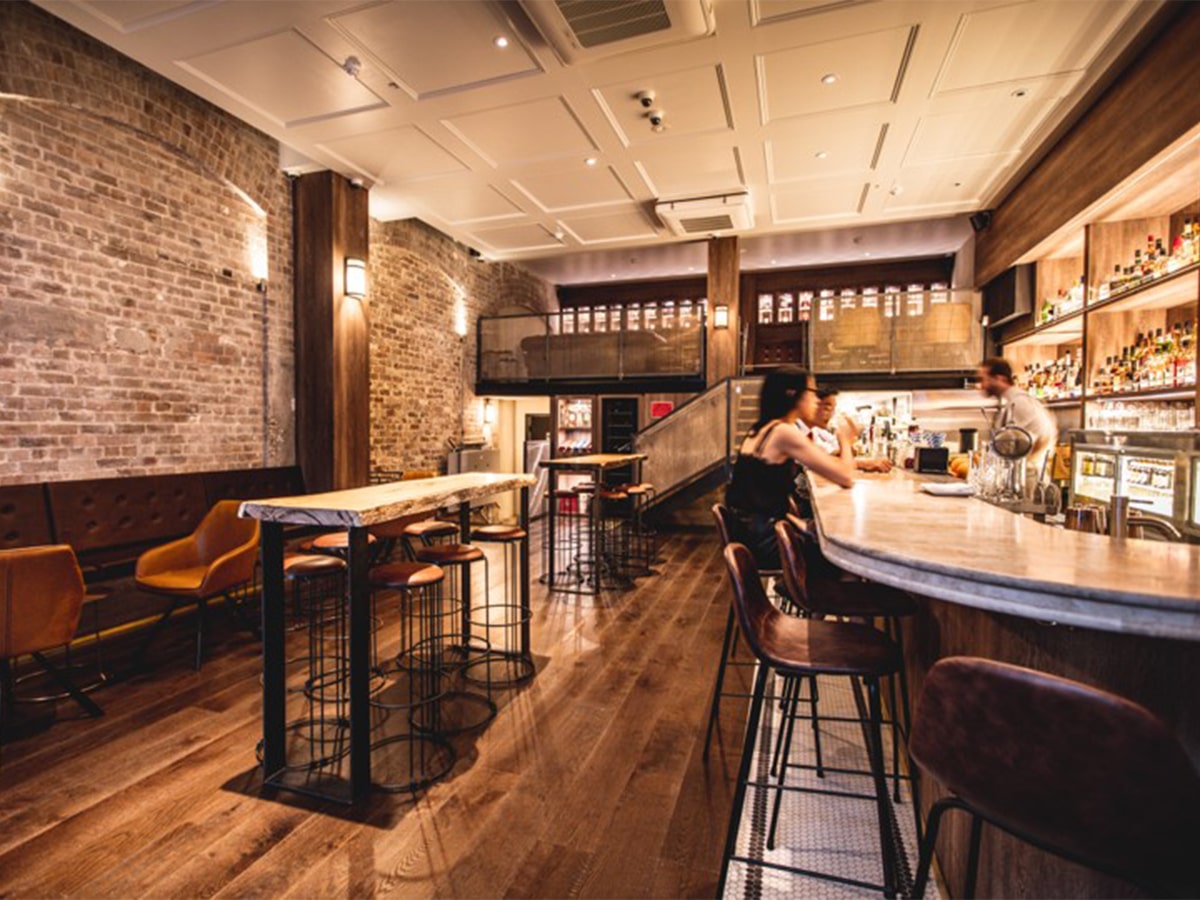 7. Bancho Bar
A delicious concoction of whisky, art and cocktails right in the centre of Sydney's Chinatown, Bancho Bar is the ultimate drinking hole for whisky cocktail lovers in Sydney. The menu features an impressive selection of Japanese and Scotch whisky, with plenty of rare and independent bottlings to keep you coming back for more. If you're looking for a bar with the best highballs in Sydney, you can't go past Bancho's Yuzu Royale.
Address: 10 Thomas Ln, Haymarket NSW 2000
Hours: Tue-Wed 4-11pm, Thur 4pm-12am, Fri-Sat 4pm-1am
Phone: (02) 8097 9512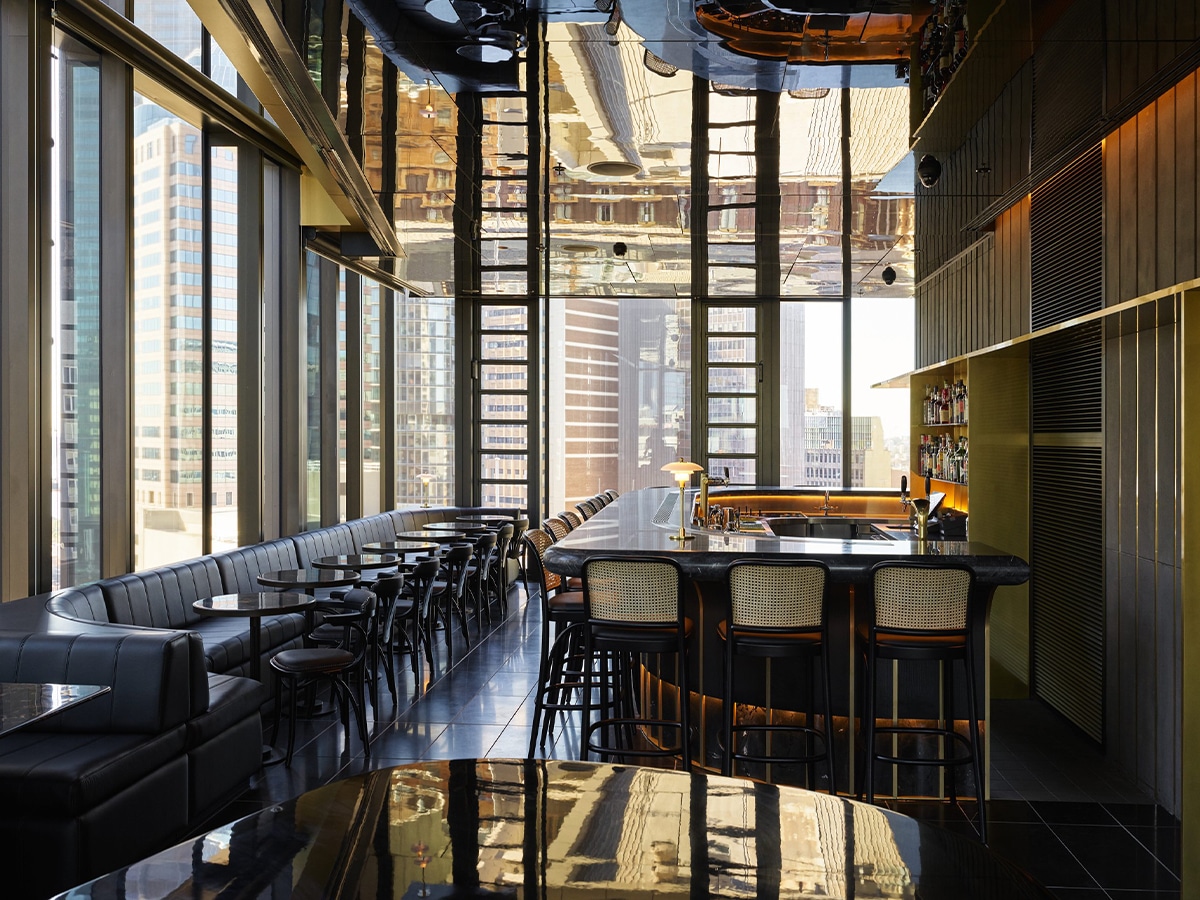 8. Dean and Nancy on 22
Mid-century decadence awaits you at Dean and Nancy on 22. We're big fans of this intimate bar known for its playful cocktails and its views, located on a rooftop in Sydney's CBD. When it comes to the drinks, we can't go past the 'Great Synagogue' complete with wyborowa vodka, cocchi americano, white cacao, peach, and beetroot soda. They've also got a selection of nibbles to keep you going throughout the evening—burrata, oysters, and cured tuna, just to name a few. Our suggestion? Come here for date night and we guarantee you will impress.
Address: 2 Hunter St, Sydney NSW 2000
Hours: Tue-Thur 4:30pm-12am, Fri-Sat 4:30pm-1am, Sun 7-11am
Phone: 0408 994 817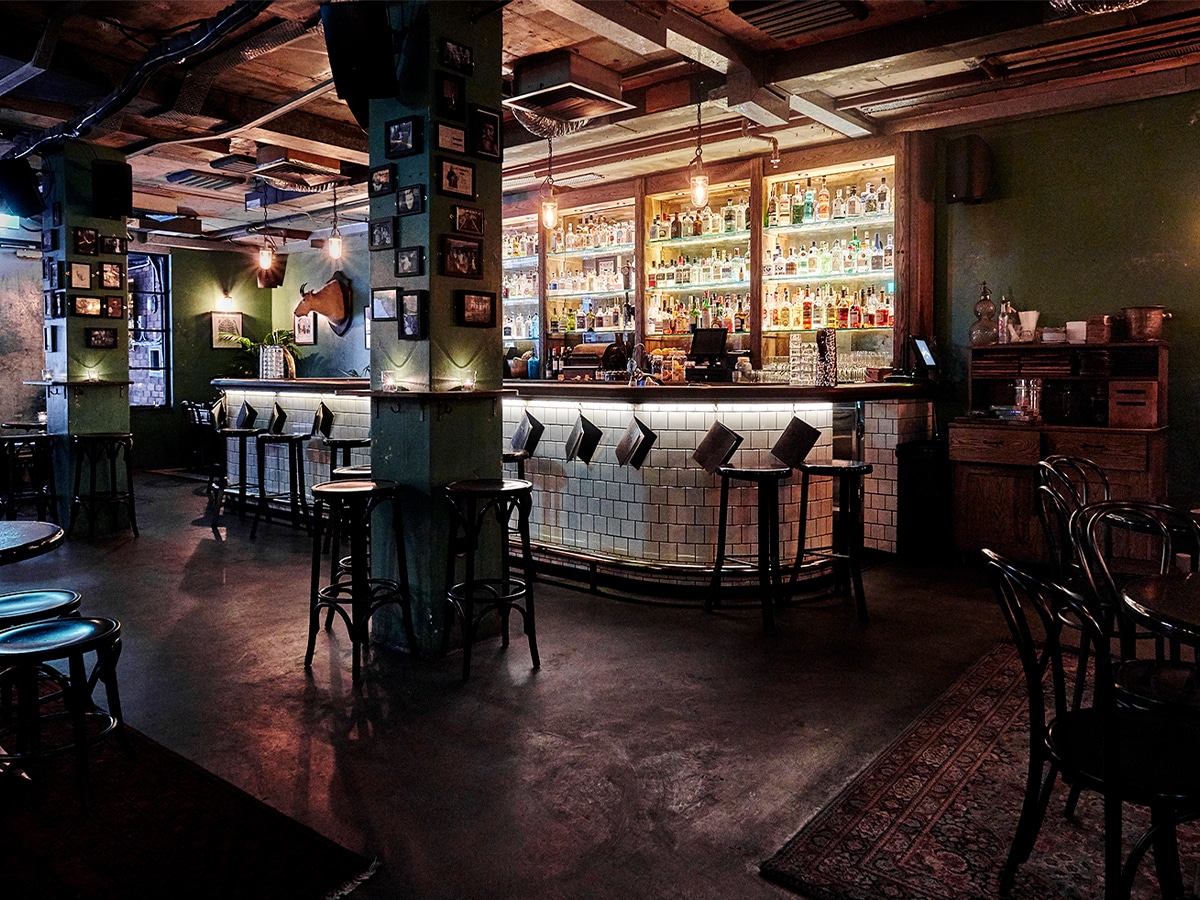 9. The Barber Shop
With a focus on gin, The Barber Shop is found by walking through the back of (you guessed it) a barbershop. This Sydney bar has become an increasingly popular choice from the spirits menu, and with more than 80 bottles of gin on their shelves, you'll be spoilt for choice. They have you covered on the food front too, with one of our favourite sausage rolls in Sydney. Yes, in a bar.
Address: 89 York St, Sydney NSW 2000
Hours: Tue-Wed 4pm-12am, Thur 4pm-1am, Fri-Sat 4pm-2am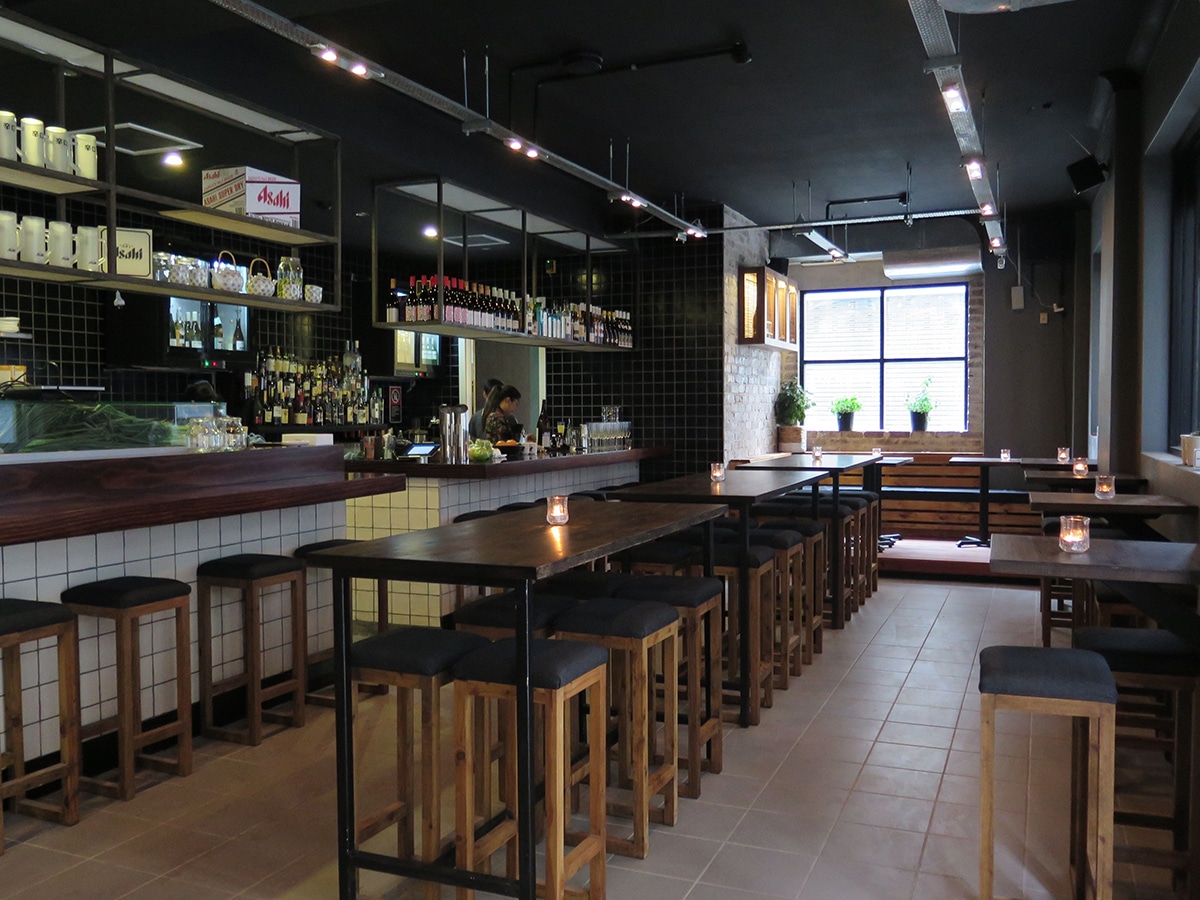 10. Tokyo Bird
One of the best Japanese bars in Sydney, Tokyo Bird is what your sake dreams are made of. Hidden away in Surry Hills, it's a low-key venue that we love for its Japanese cocktails, favourites of ours include the Yuzu Spritz and Japanese Negroni that use Roku Gin, Punt e Mes sweet vermouth, orange umeshu (plum wine), and a slice of orange. In terms of food, we can't go past the katsu chicken nuggets that have us asking 'McWho?'. And for the brave, the yakitori grill awaits (yakitori is grilled chicken thigh, wing, liver, hearts, and giblets).
Address: Commonwealth St &, Belmore Ln, Surry Hills NSW 2010
Hours: Mon-Thur 4-11pm, Fri-Sat 4-12am
Phone: (02) 8880 9971
11. ANTE
Sake, records and moody vibes right in the middle of Newtown, ANTE offers the perfect escape from the bustle on King Street. Modelled after the Japanese concept of jazzu kissa, which is a jazz cafe or bar where people come for the records just as much as they do the bar, you will have no shortage of options to choose from, with over 65 sake from 21 sake breweries across Japan available, as well as other spirits such as whisky and gin. It comes as no surprise that the food menu is also designed to complement the sake, a rich Japanese influence on the menu with flavours like kanzuri, mirin and katsuobushi all making an appearance.
Address: 146 King St, Newtown NSW 2042
Hours: Thur-Fri 5pm-12am, Sat-Sun 12pm-12am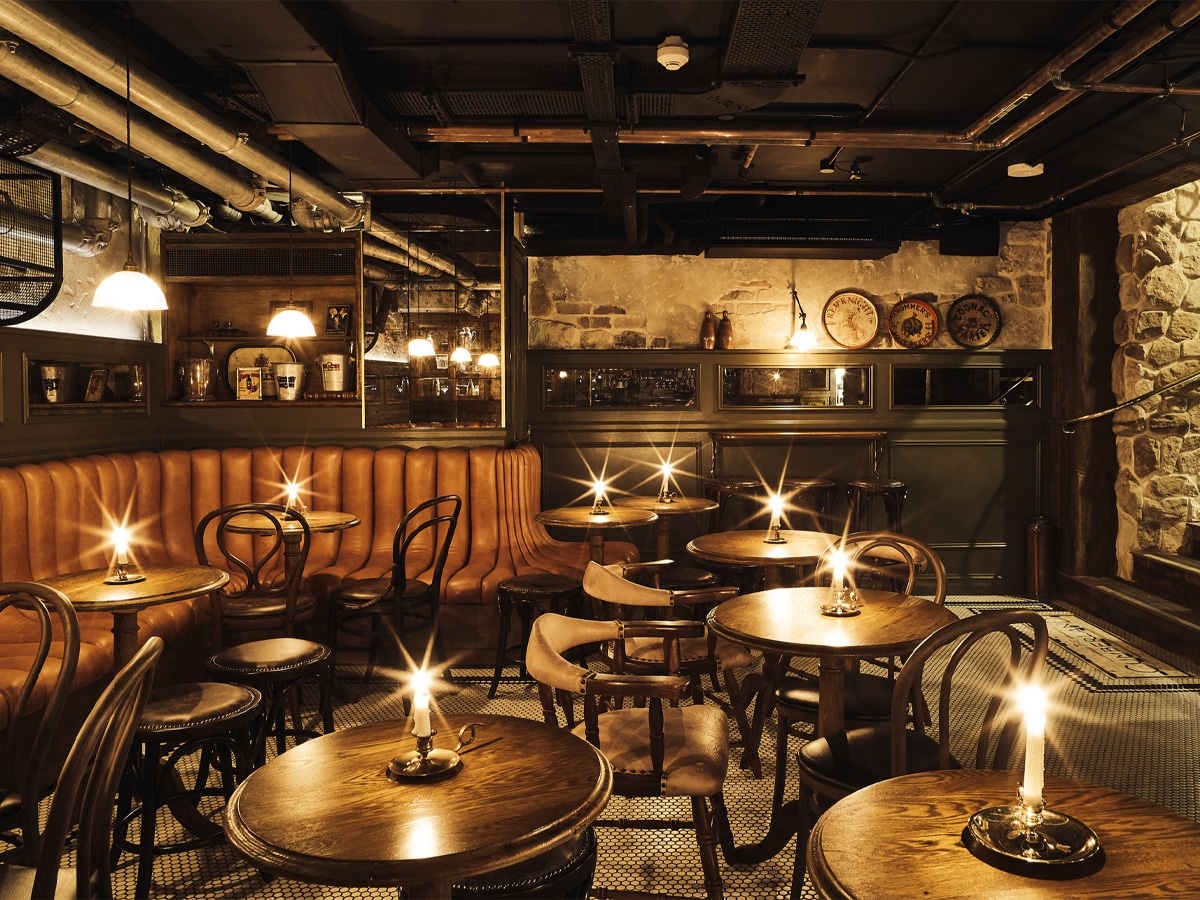 12. The Cumberland
Also one of the best hidden bars in Sydney, The Cumberland takes secrecy to the max. We'll do our best at explaining how you get here, but you might have to follow a few bar hounds to find your way inside. You must first walk through a fridge in a deli, and down a spiral staircase before being shown to your table. Once you've found your seat, the visually stunning cocktails will be just as Instagram-worthy as the décor of the place itself. We're also suckers for a good snack, and their antipasti options are great for a quick bit after work.
Located in: Pacific Waves Building
Address: 17/19 Central Ave, Manly NSW 2095
Hours: Tue-Thur 5pm-12am, Fri-Sat 5pm-1am, Sun 4-10pm
Phone: (02) 9058 2877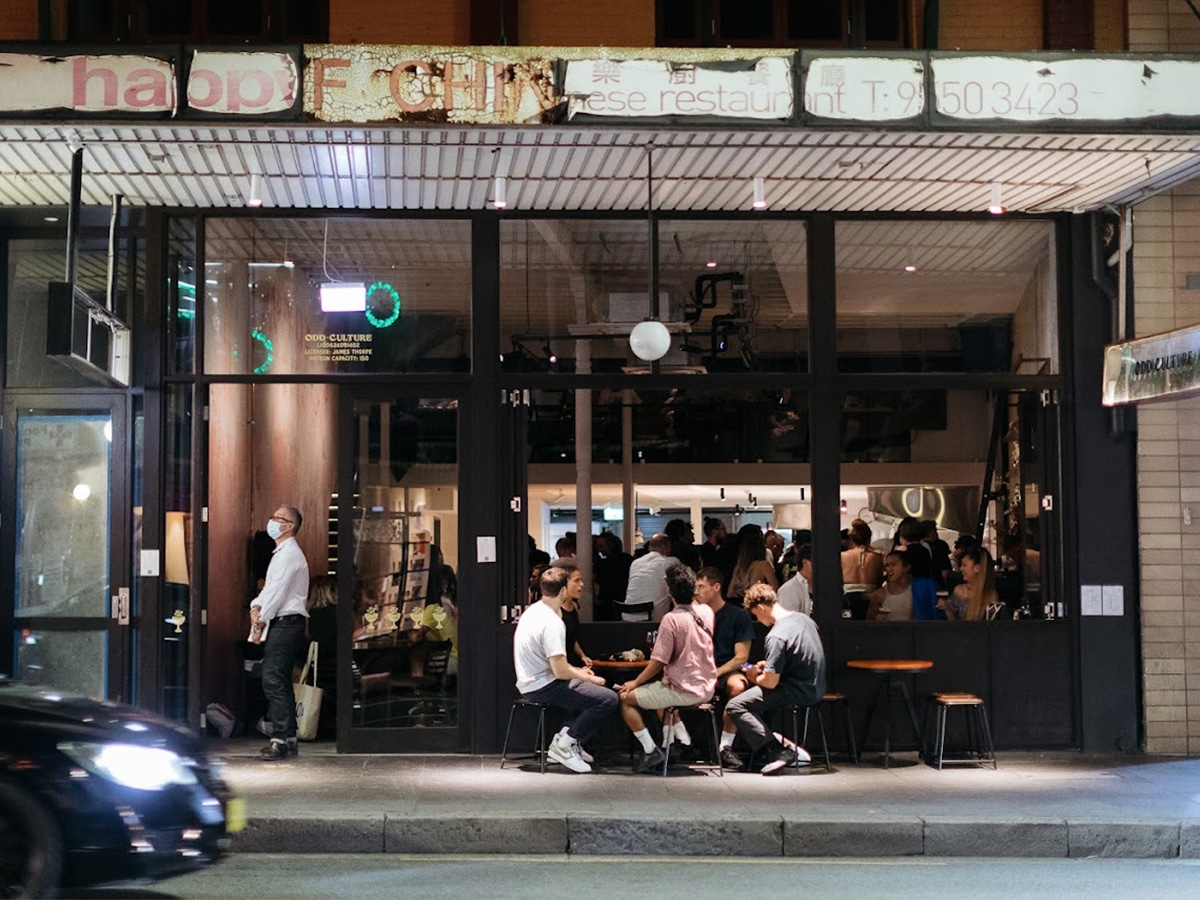 13. Odd Culture Newtown
We've said it before and we'll say it again—Odd Culture in Newtown is the finest addition to Sydney's bar scene we've seen in a long time. With beers for days thanks to 12 rotating taps, fermented cocktails and an extensive wine list championing natural, small-batch producers, you're always bound to find something to satisfy your 5 pm drink cravings. The space is big, breezy and buzzing, with an upstairs area dedicated to dining, where you can expect small dishes ranging from pickles to fried mash potatoes.
Address: 266 King St, Newtown NSW 2042
Hours: Mon-Tue 4pm-12am, Wed-Thur 12pm-12am, Fri 12pm-2am, Sat 10am-2am, Sun 10am-10pm
Phone: (02) 8317 3057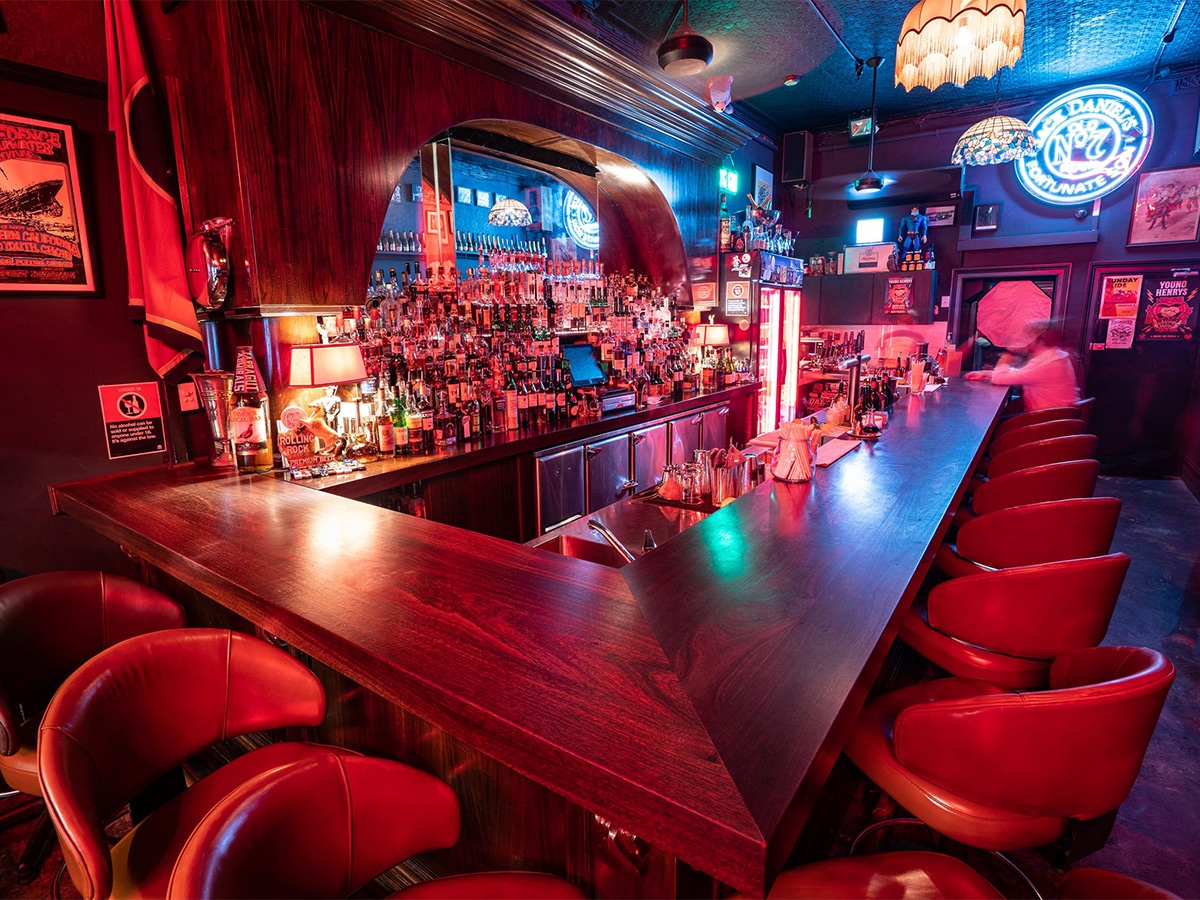 14. Fortunate Son
Not just another Newtown bar taking up space on Enmore Road, Fortunate Son is the definition of a mixed bag, which is why we love it. Decked out with mustard-coloured vinyl deco stools, random nicknacks and plenty of neon, this place is immediately fun and different, a bell is even set off whenever a customer tips the bar – a reminder to pay your fortunes forward. Their drinks menu boasts a 300-bottle collection of tequila, mezcal, gin and whisky, accompanied by a range of both classic and innovative cocktails, of course.
Address: 105 Enmore Rd, Newtown NSW 2042
Hours: Mon-Sat 5pm-12am, Sun 5-10pm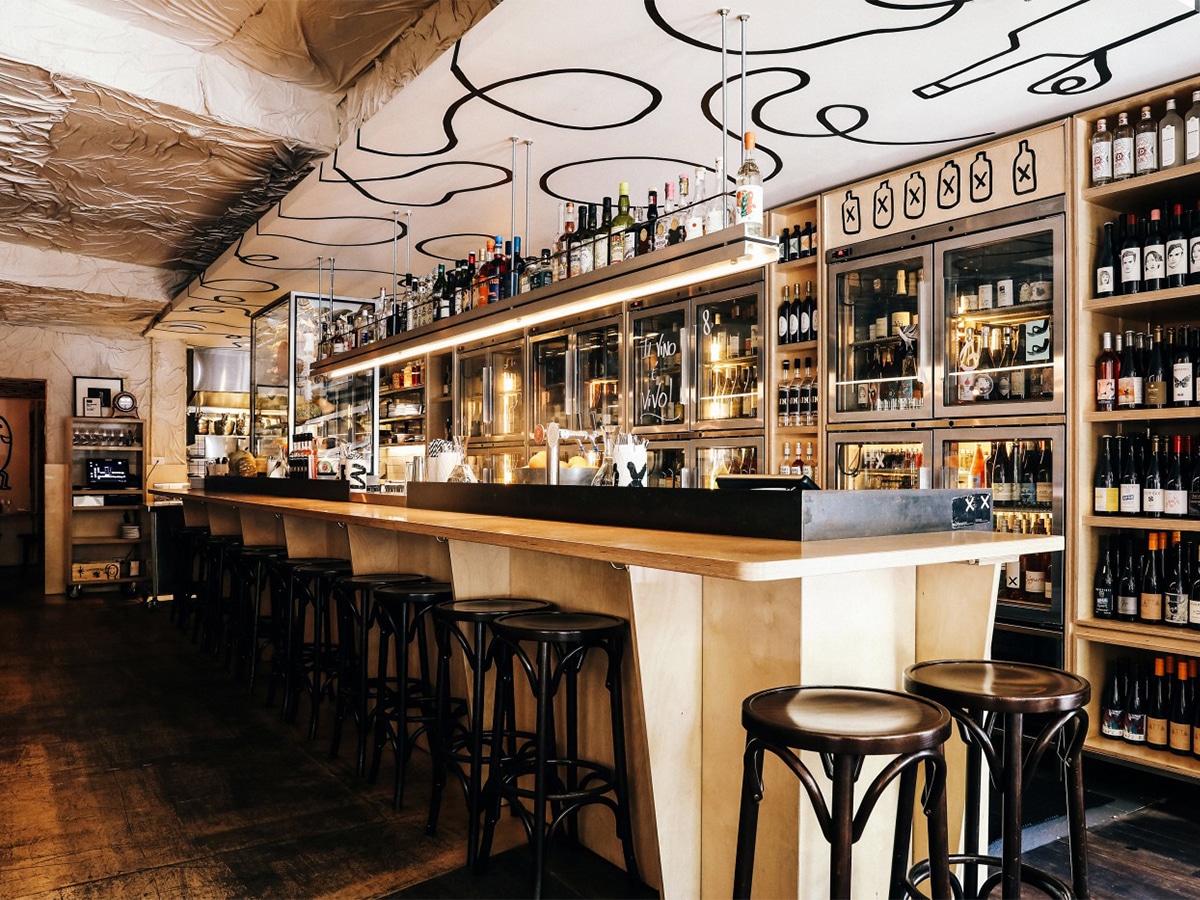 15. The Dolphin Hotel Wine Room
We typically find ourselves hanging around the mild-mannered Dolphin Hotel after a Sydney Swans game, but the venue also plays host to a wine room and bar that's one of the best in Sydney. If you're looking for a range of biodynamic, low-intervention, or natural wines at a Sydney bar, this is one of our top picks. Think Frank Cornelisson, Jumping Juice, and Domaine Pithon-Paille. Also a great bar for food, we can't go past their wood-fired pizzas.
Address: 412 Crown St, Surry Hills NSW 2010
Hours: Mon-Sat 12pm-12am, Sun 12-10pm
Phone: (02) 9331 4800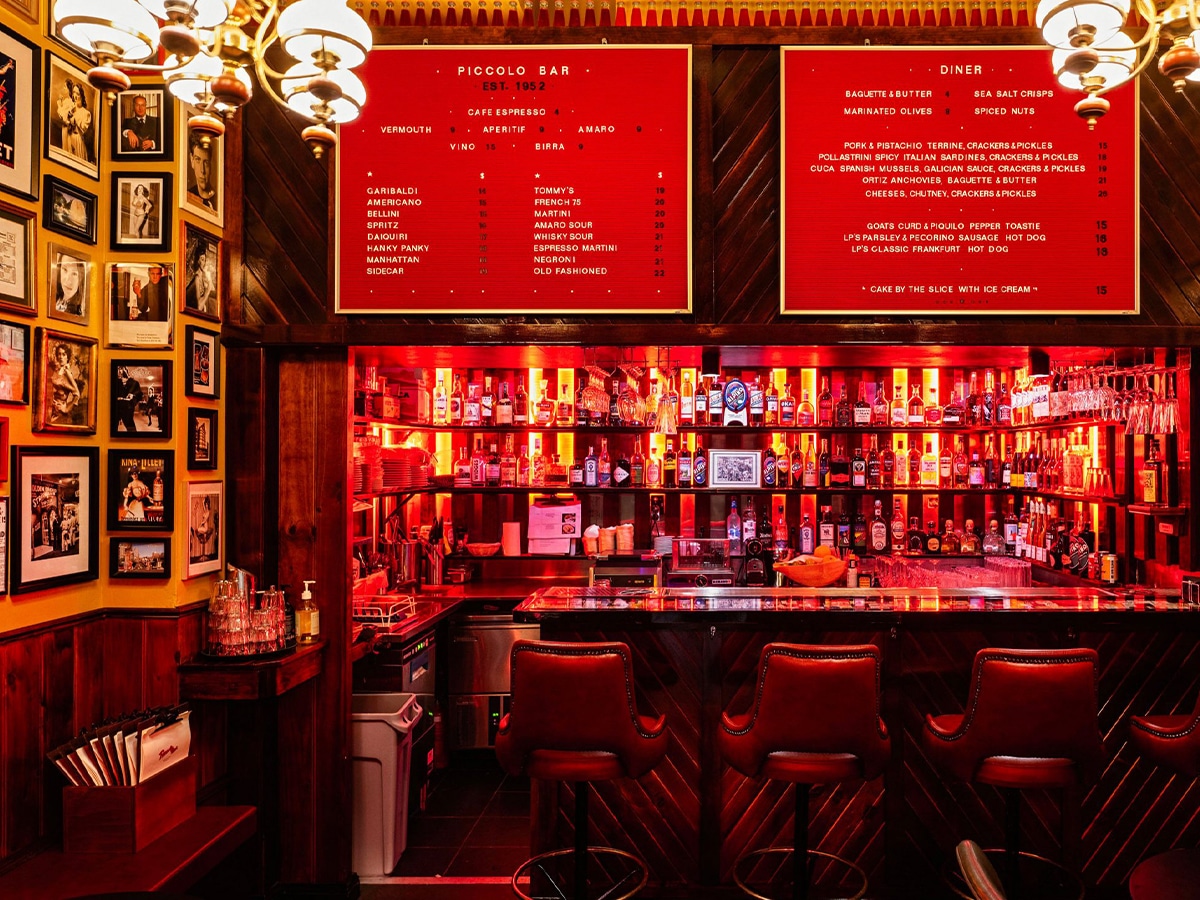 16. Piccolo Bar Kings Cross
Picollo Bar in Kings cross is a tiny, vibrant bar that pays homage to the area's colourful past, and when we say tiny, we mean it—with only 12 seats up for grabs. The food menu boasts classic but delicious takes on hot dogs and toasties, but it is the drinks menu that's the star of the show, spanning eight pages complete with wine, spirits, cocktails, aperitifs and aromatised wines. Recently revitalised under the guidance of Bartender Magazine founder, Dave Spanton, you can expect only good drops here.
Address: 6 Roslyn St, Potts Point NSW 2011
Hours: Tue-Sat 4pm-12am, Sun 2-10pm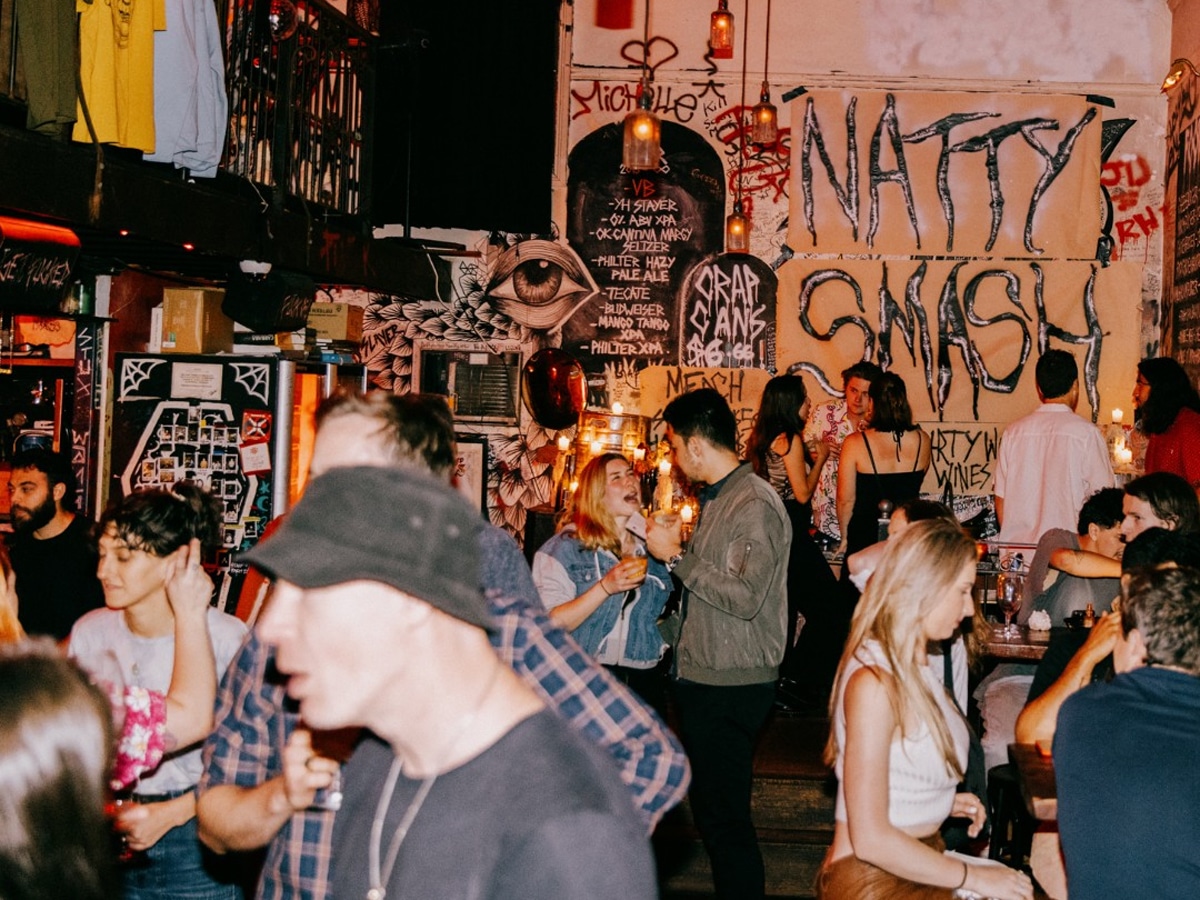 17. Mary's Newtown
When you're mentioning the coolest bars in Sydney, Mary's Newtown often finds itself in the conversation thanks to their combination of heavy metal, burgers, and great drinks. It's come to find itself with a bit of a reputation, a staple in the nightlife of Newtown the heavy metal rock venue is known in particular for its exceptional burgers. While they don't share a cocktail menu online, we recommend sticking to the classics, whiskey sour anyone?
Address: 6 Mary St, Newtown NSW 2042
Hours: Mon-Thur 4pm-12am, Fri-Sat 12pm-12am, Sun 12-10pm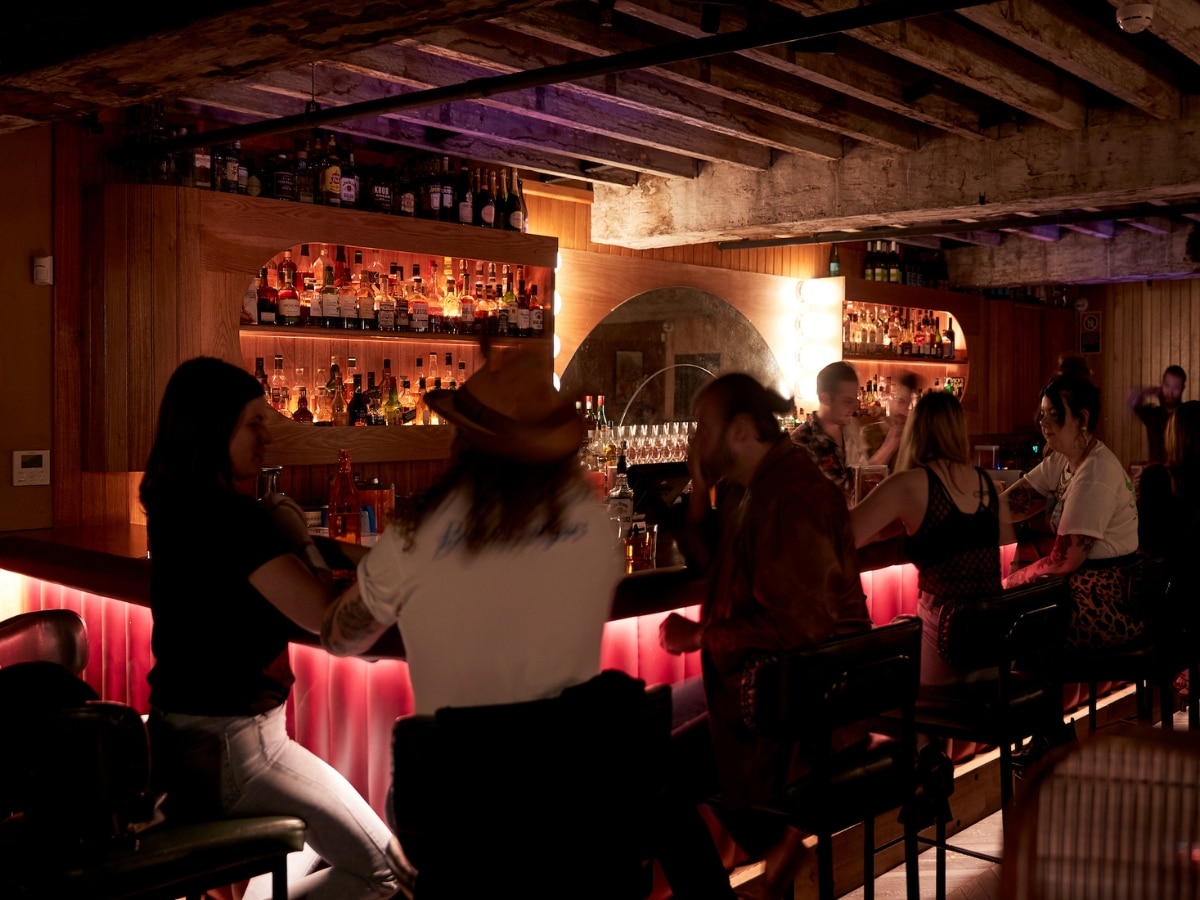 18. Double Deuce Lounge
Dive bar come 70s-porn-chic, Double Deuce Lounge is not afraid to shake things up in the Sydney bar scene, and we are here for it. Vintage playboy covers adorn the walls, plush sofas and moody lighting set the scene for the ultimate drinking spot to enjoy a classic cocktail menu, a tinny and wine list combining a few of the natural bottles with some retro classics, just like it was in the 70s. Oh, and if spending a few minutes in a kissing booth has always been a fantasy of yours, they have one here, too.
Address: 6 Bridge St, Sydney NSW 2000
Hours: Tue-Thur 5pm-12am, Fri 5pm-2am
Visit Double Deuce Lounge Drinks menu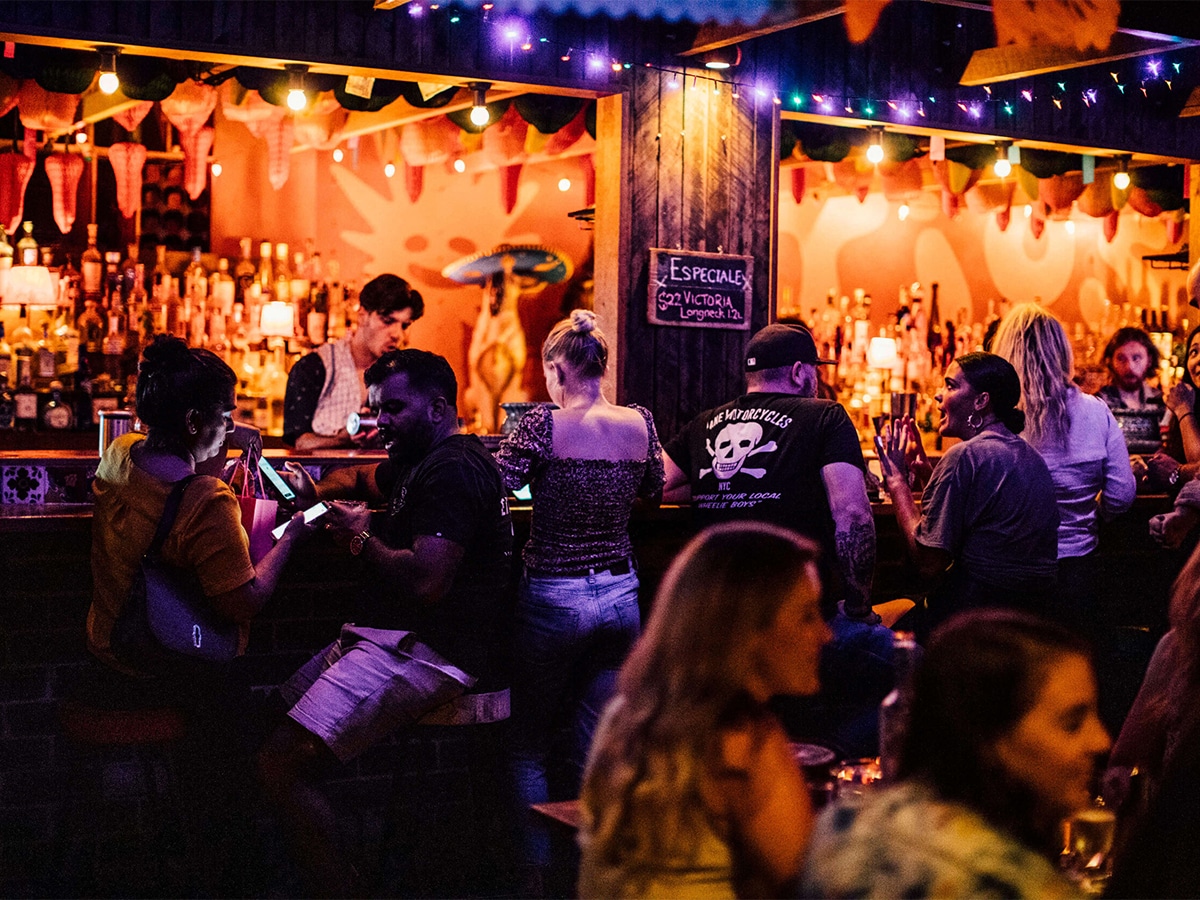 19. Tio's Cerveceria
If you're looking for one of the best tequila bars in Sydney, look no further than Tio's Cerveceria. With over 100 different varieties behind the bar, expect the cocktails to follow suit. It's also worth mentioning that a lot of these tequilas are hard to find in Australia, so don't feel bad if you're unfamiliar with the menu because the friendly bar staff will surely help with a recommendation.
Address: 4/14 Foster St, Surry Hills NSW 2010
Hours: Tue-Thur & Sat-Sun 5pm-12am Fri 4pm-12am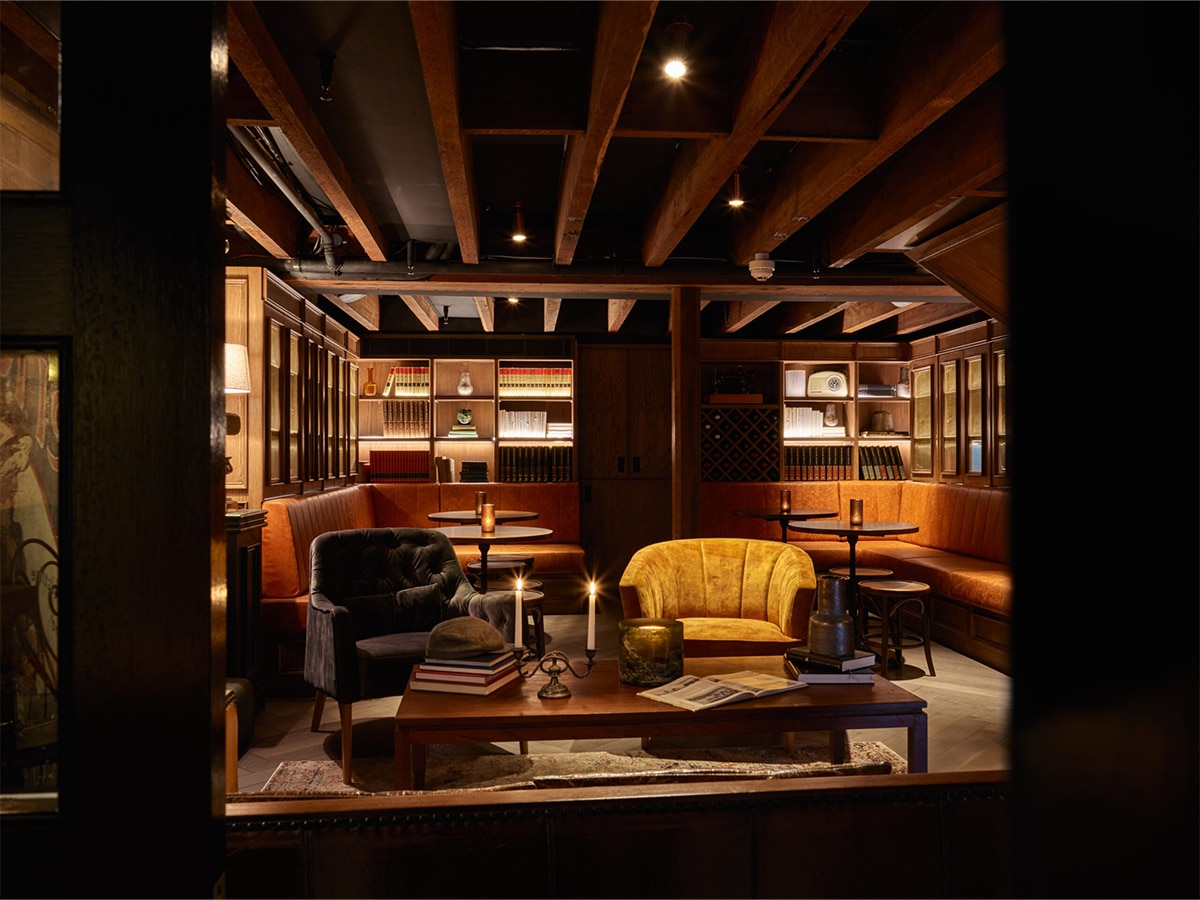 20. Frank Mac's
Also one of our favourite bottomless brunch spots in Sydney, Frank Mac's is housed in sandstone walls of the original 1840s building and serves as an ode to Sydney's past with a quintessential drinking experience in The Rocks. Downstairs is cosy and intimate, featuring vintage leather banquettes and a fireplace. In terms of drinks, these guys are one of the biggest botanical collections in Sydney, stocking over 100 juniper blends that have been sourced from all corners of the globe and the cocktail list is also predominantly gin-based.
Address: 83 George St, The Rocks NSW 2000
Hours: Tue-Thur 5pm-12am, Fri 1pm-1am, Sat 12pm-1am, Sun 12pm-12am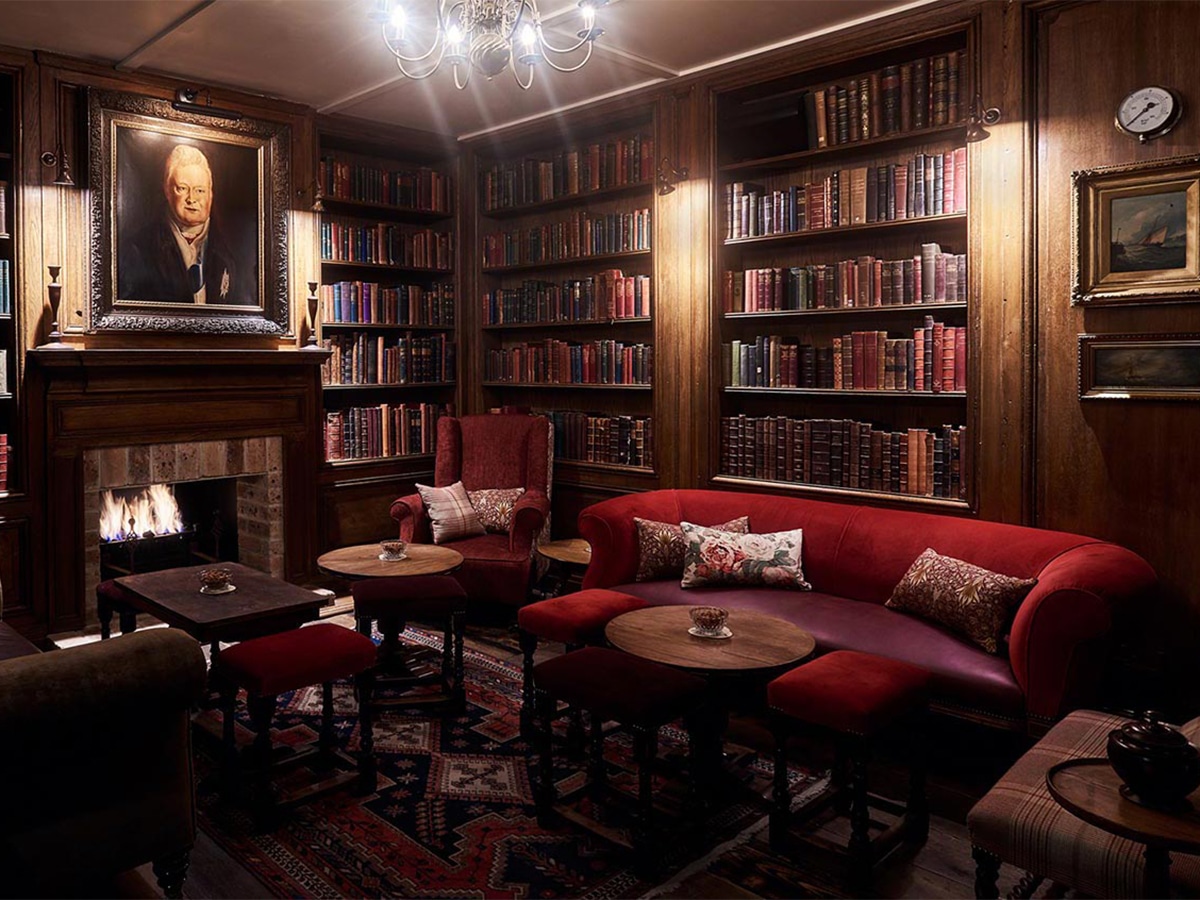 21. The Duke of Clarence
The Duke of Clarence is the 18th-century, London tavern-style pub that doubles as one of the best bars in Sydney CBD. In the colder months, you'll want to get in early and poach the seats by the fireplace. They've got all the brews you'd expect on tap at a pub, as well as a fancy cocktail menu at the bar that includes one of our favourite Old Fashioneds in Sydney. Their food menu is just as British, with fish butties and Sunday roasts.
Address: Laneway, 152/156 Clarence St, Sydney NSW 2000
Hours: Mon-Wed 12pm-12am, Thur-Sat 12am-1am, Sun 12-8pm
Phone: (02) 8999 3850
22. Charlie Parker's
Not your average neighbourhood bar, Charlie Parker's like to mix things up a bit, offering innovative takes on drinks and bar snacks that we can't get enough of. Just downstairs from Fred's, this intimate basement bar is the perfect end to a night of fine dining or for whenever you're feeling thirsty, really. The cocktail list of full of exciting concoctions, crafted around seasonal produce and botanicals, and all food is prepared in Fred's kitchen. We love the 'Icons Only' made with Absolut Elyx Vodka, Sweet Kiwi Mead, Tonic, Mint.
Address: Basement/380 Oxford St, Paddington NSW 2021
Hours: Tue-Thur & Sun 5pm-12am, Fri-Sat 4pm-12am
Phone: (02) 9114 7332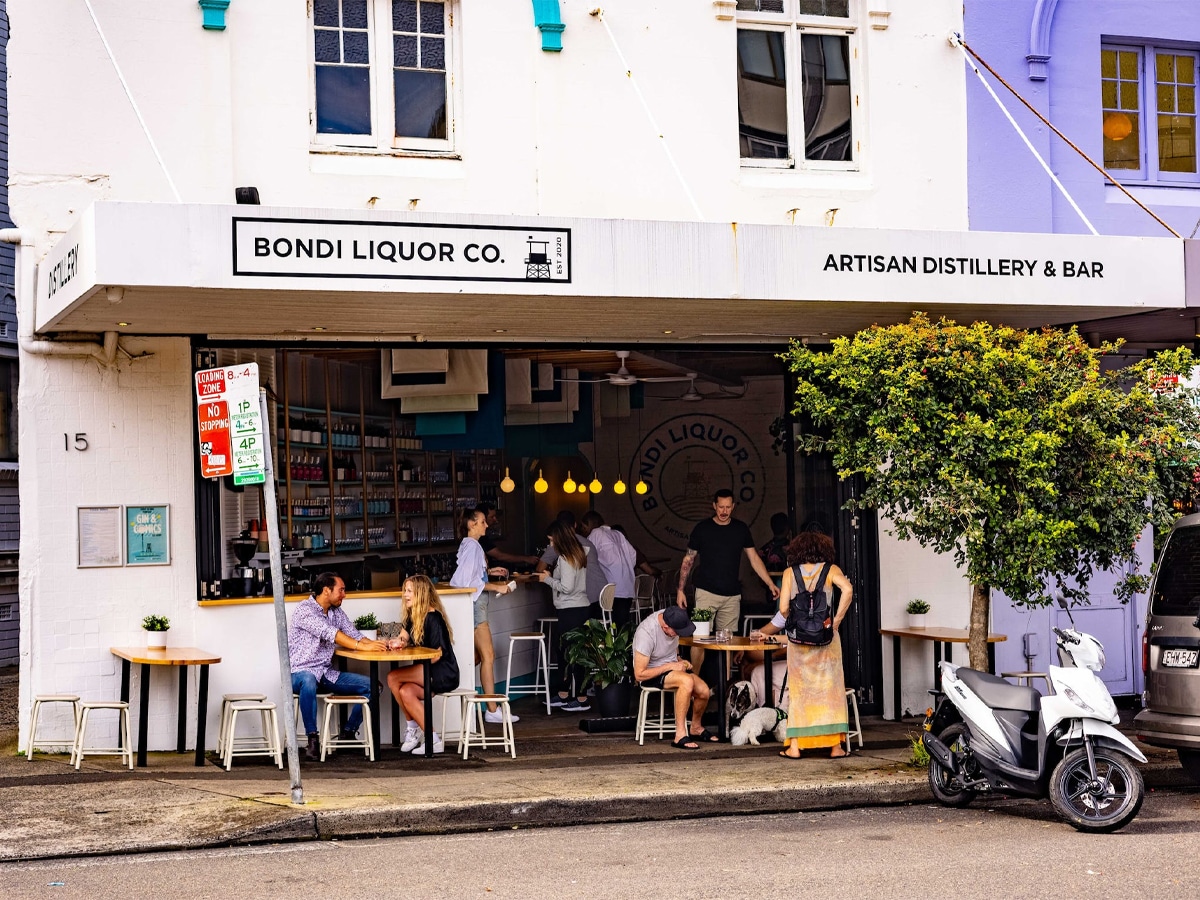 23. Bondi Liquor Co
Bondi Liquor Co. is an artisan distillery and bar based in Bondi Beach. They're the proud producers of the suburb's first locally made gin, which they love to show off with a cocktail menu that's built for the Eastern Suburbs of Sydney. One of Sydney's best new bars, we love their range of Martinis with our favourite being the 'Saltwater' with their own gin, lillet, st germain, and rosemary syrup. This Sydney bar also has a great range of food, with weekly specials that include burgers on Thursday night.
Address: 15 O'Brien St, Bondi Beach NSW 2026
Hours: Wed-Fri 4-10pm, Sat 12-10pm, Sun 3-9pm
Phone: (02) 8970 1617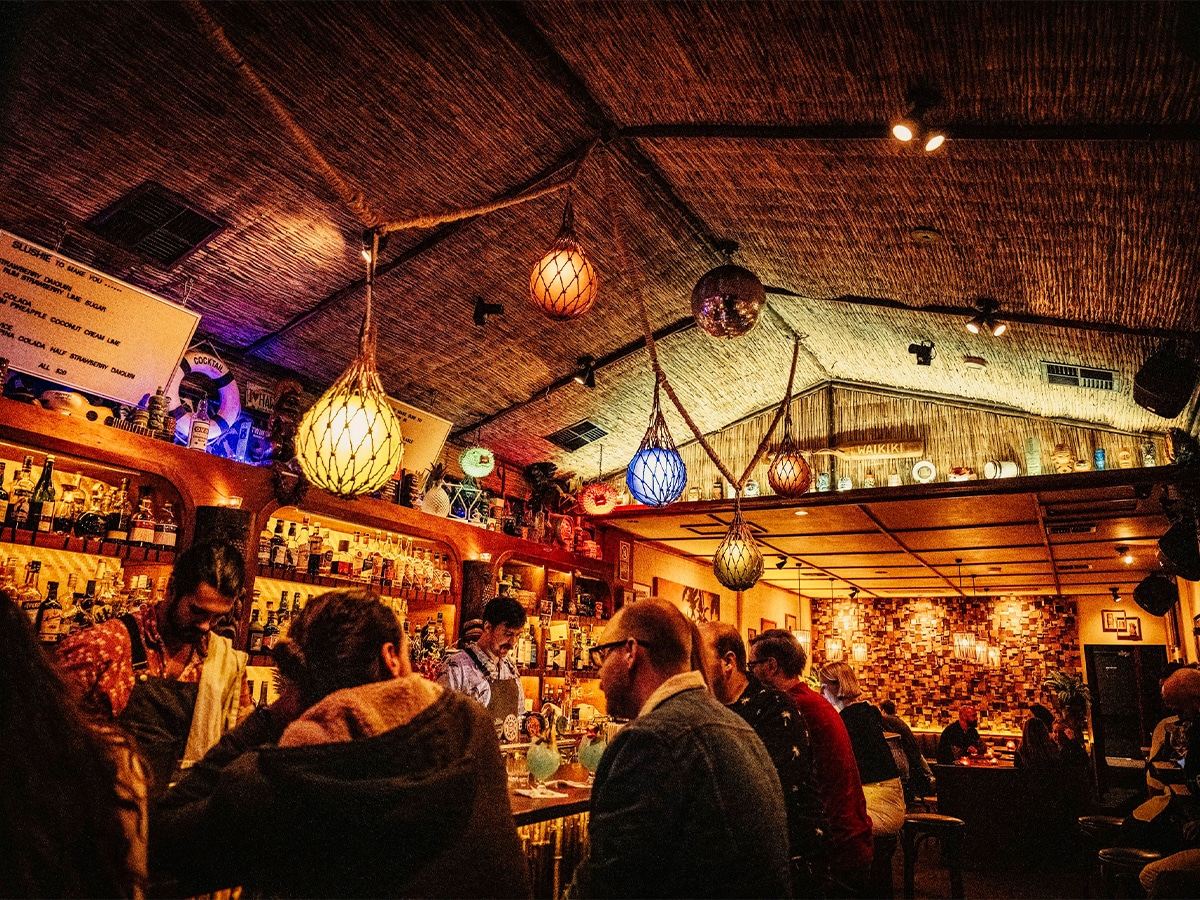 24. Jacoby's Tiki Bar
If you're looking for a big Saturday night, don't go past Sydney's best tiki bar, Jacoby's Tiki Bar in Enmore.One of the most fun bars on our list, we love how the interior decorators have focused on banana palm and fish décor across the walls. This theme extends to the drinks, where the sweet, sugary cocktails are also named after Twin Peaks references if you happen to be a fan. Our favourites include the Damn Fine Coffee (Espresso Martini), and the Big Kahuna.
Address: 154 Enmore Rd, Enmore NSW 2042
Hours: Sun-Thur 6pm-12am, Fri-Sat 5pm-2am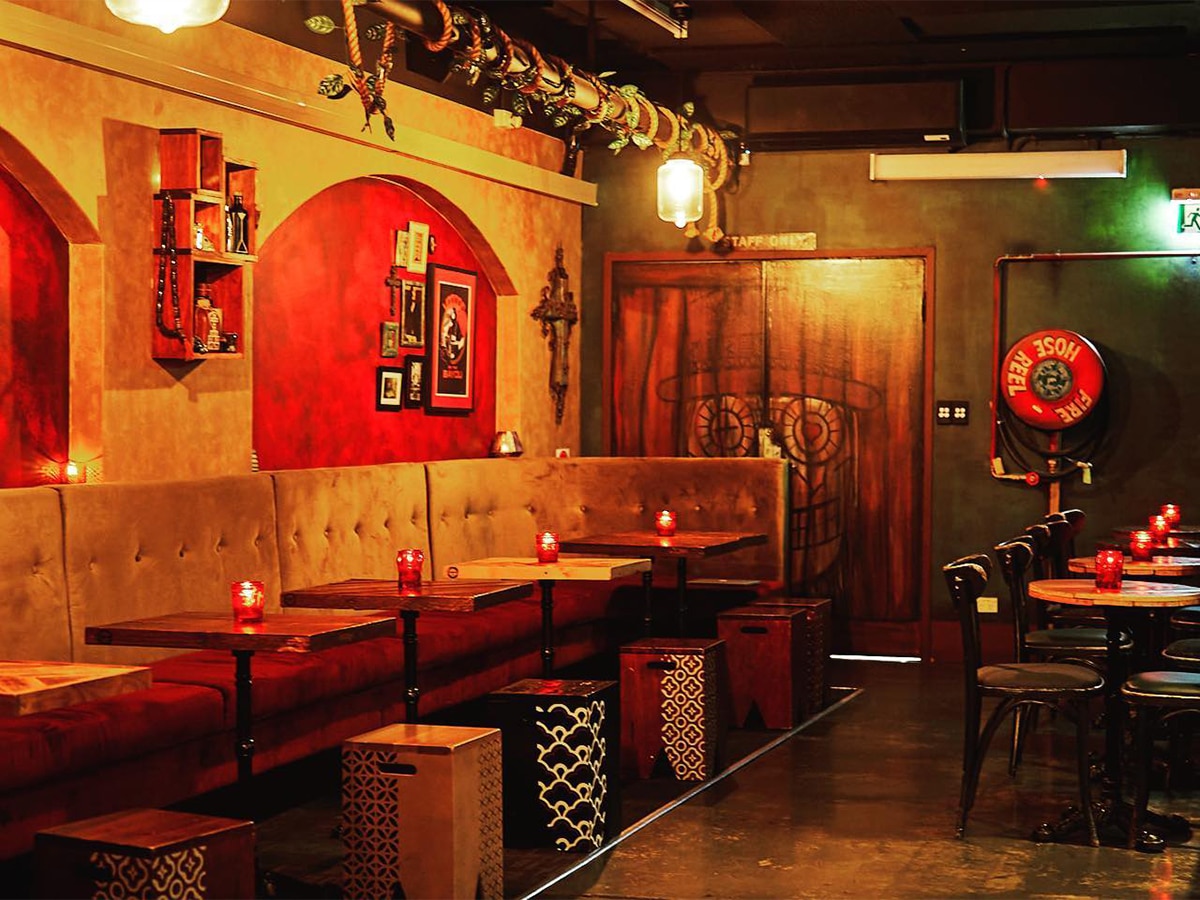 25. Papa Gede's Bar
Papa Gede's Bar is named after the voodoo spirit of lust and laughter. This makes sense, as there's no shortage of spirits at this bar. Their friendly staff are eager to mix a drink you won't forget, with favourites of ours including the 'Obituary' with whisky, vegetal, and ginger. You can partake in monthly spirit tastings on a Monday night, and they're dog friendly if you're cruising in on a lazy Friday or Saturday afternoon.
Address: 348 Kent St, Sydney NSW 2000
Hours: Mon-Thur 4pm-12am, Fri 4pm-1am, Sat 5pm-1am
Phone: (02) 9299 5671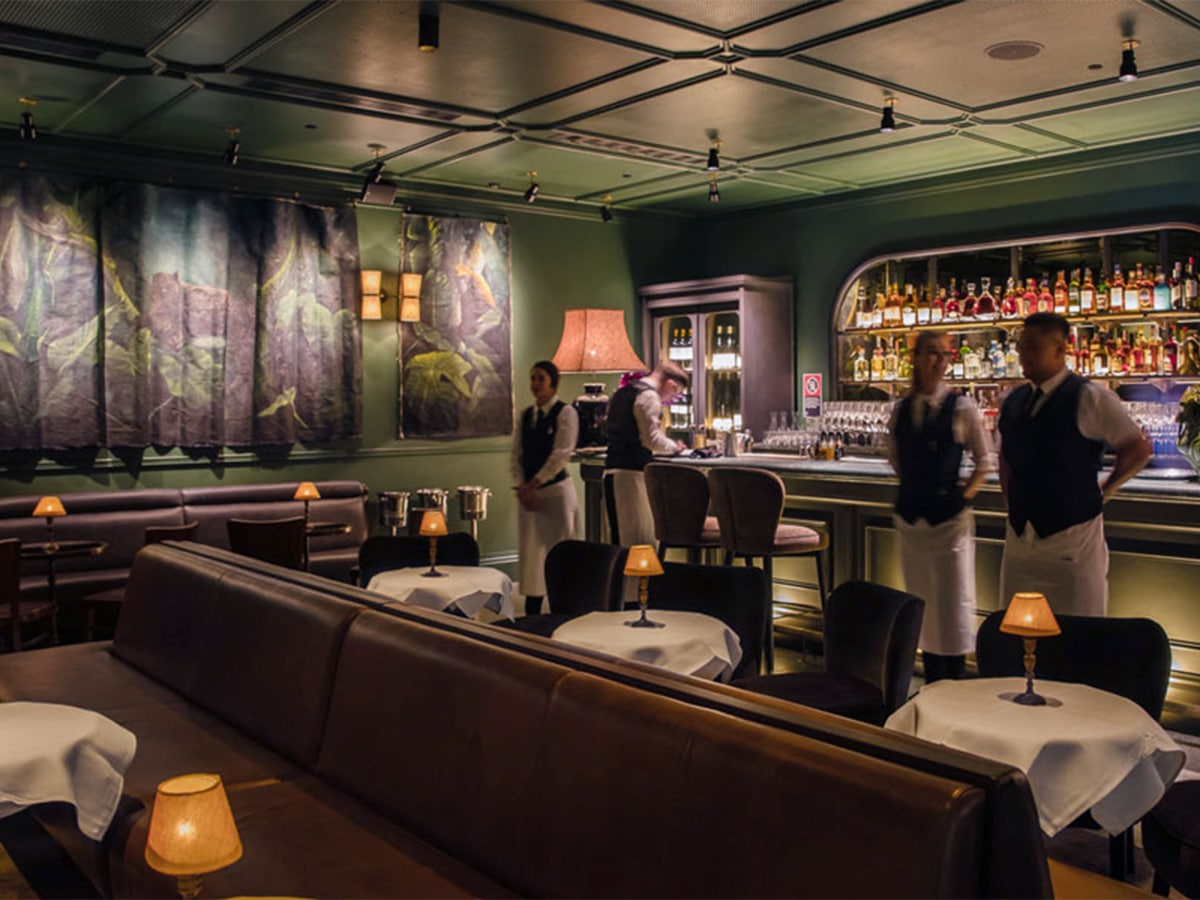 26. Little Felix
Another Merivale wonder to grace the streets of Sydney, Little Felix is a french-inspired cocktail bar offering "An intimate slice of 1920s Paris." Refined yet unpretentious, Little Felix sits right next door to its big brother, Felix Restaurant, located on Ash Street. Drink plenty of champagne (of course) and wine poured from magnum bottles, along with classic cocktails, and you will be transported to the streets of Paris without having to leave Sydney.
Address: 2a Ash St, Sydney NSW 2000
Hours: Tue-Wed 5pm-12am, Thur-Sat 4pm-2am
Phone: (02) 9114 7372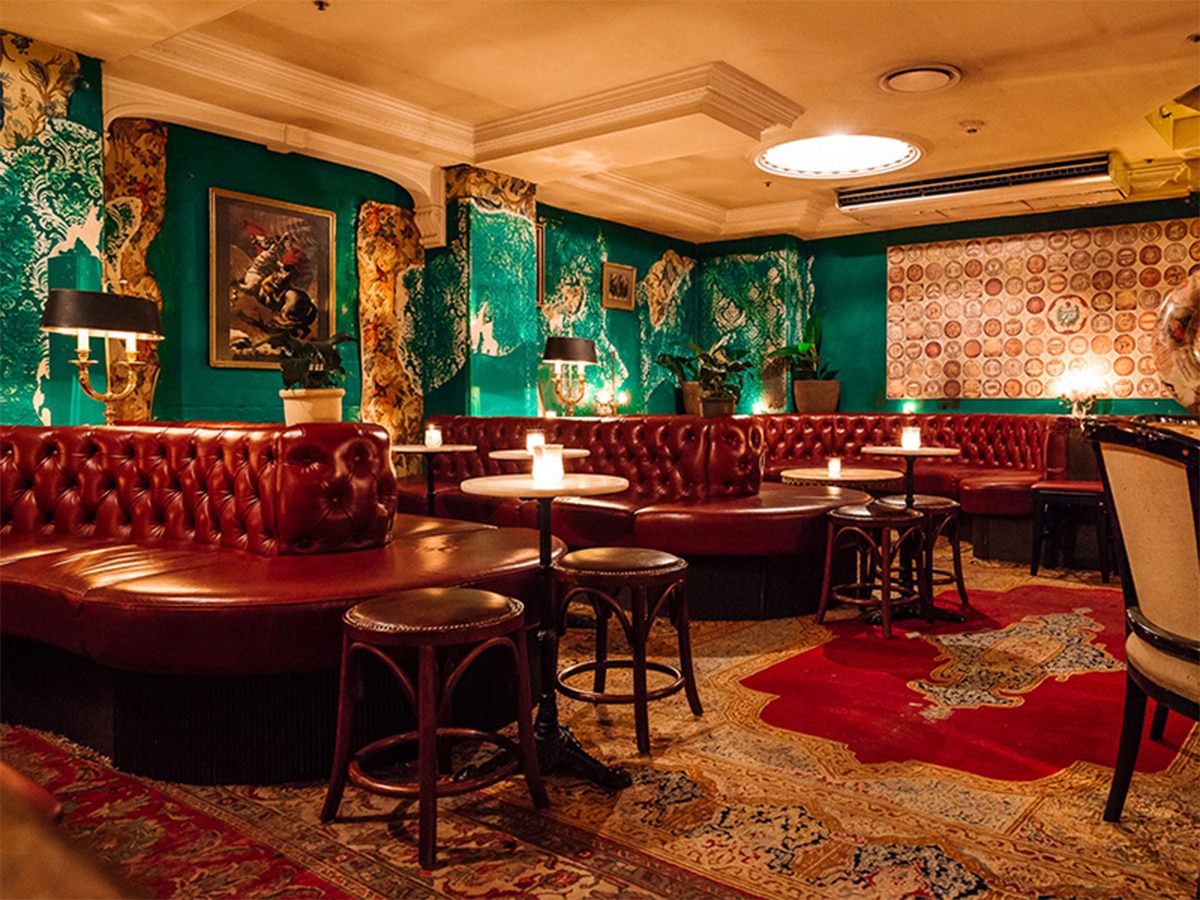 27. The Lobo
One of our favourite bars in Sydney for rum, The Lobo has more than 250 local and international rums hand-picked for your palate. Essentially a Caribbean holiday in the streets of Sydney, the banana palms and rattan chairs dominate the décor. And just like any good bar, the bartenders like to show off here so make sure you have your phones ready for a show.
Located in: Henry Deane Plaza
Address: basement lot 1/209 Clarence St, Sydney NSW 2000
Hours: Tue-Sun 5pm-2am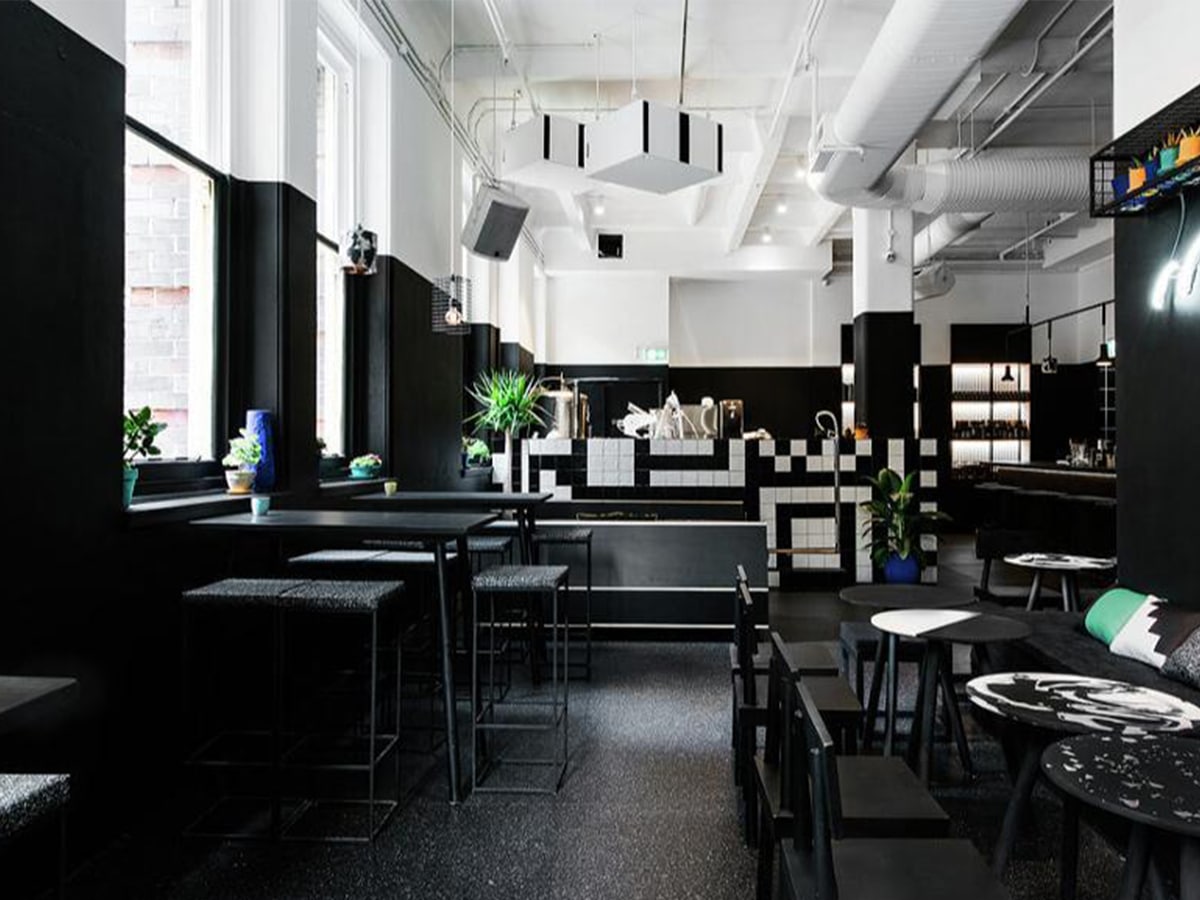 28. PS40
One of the best bars in Sydney for in-house sodas, PS40 knows how to pick a niche and do it oh-so-well. The perfect option for those looking to cut back on alcohol, their soda range includes the likes of wattle cola, smoked lemonade, and bush tonic, just to name a few. For those wanting something stronger, there's also beer, wines from small-batch wine exporter Lo-Fo Wines and cocktails that make the most of the in-house sodas.
Address: 40 King St Enter, Skittle Ln, Sydney NSW 2000
Hours: Tue 5-10:30pm, Wed-Sat 5pm-12am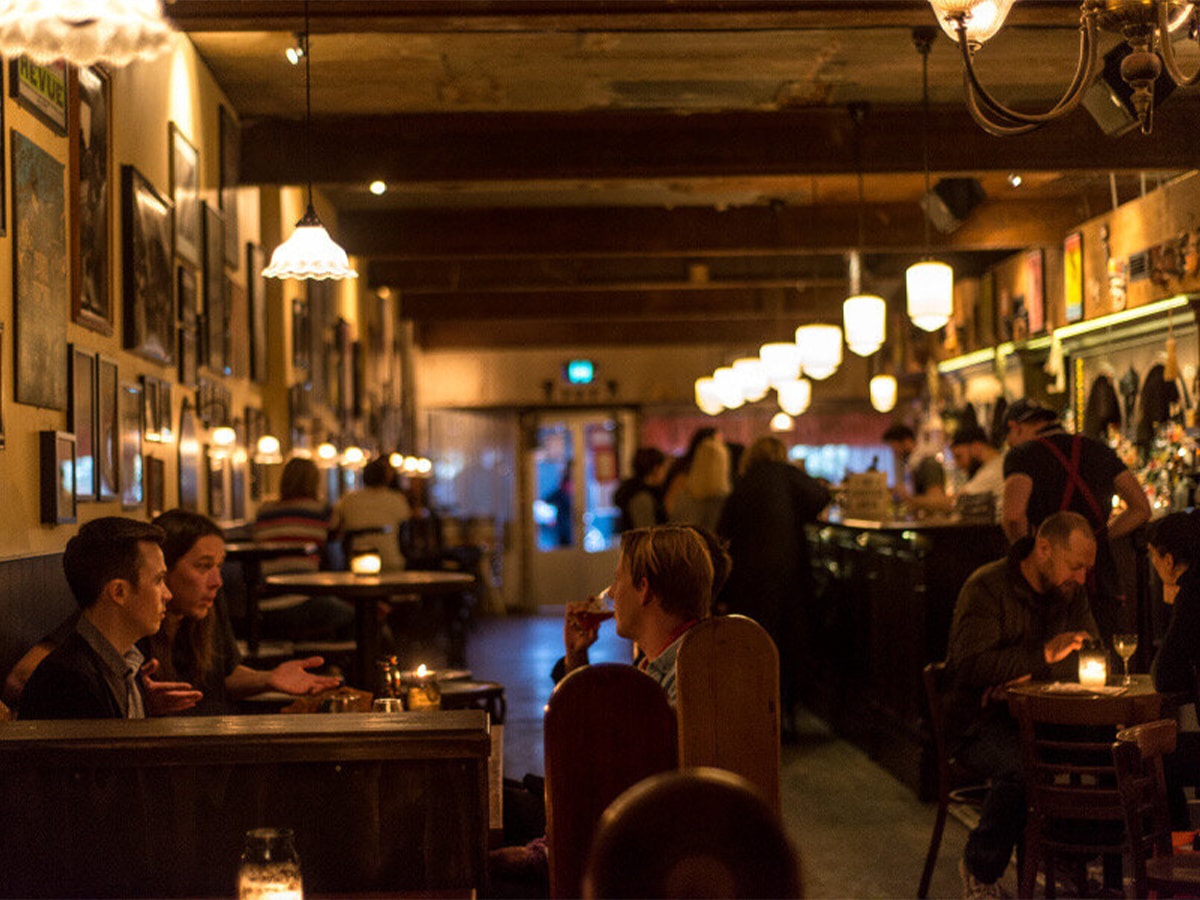 29. Earl's Juke Joint
About as unpretentious as it gets, Earl's Juke Joint is a Newtown institution, loved by locals for years as the perfect spot to catch up with mates and enjoy a casual drink. Inspired by the bars found on the streets of New Orleans, it looks unassuming from the outside (it was previously a butcher.) However, stepping inside, you will be met with loud music, rustic decor and a drinks list featuring a selection of natural and skin-contact bottles alongside more traditional labels, fun cocktails and beers on tap including Resch's, Samuel Smith and Young Henrys.
Address: 407 King St, Newtown NSW 2042
Hours: Tue-Sun 6pm-12am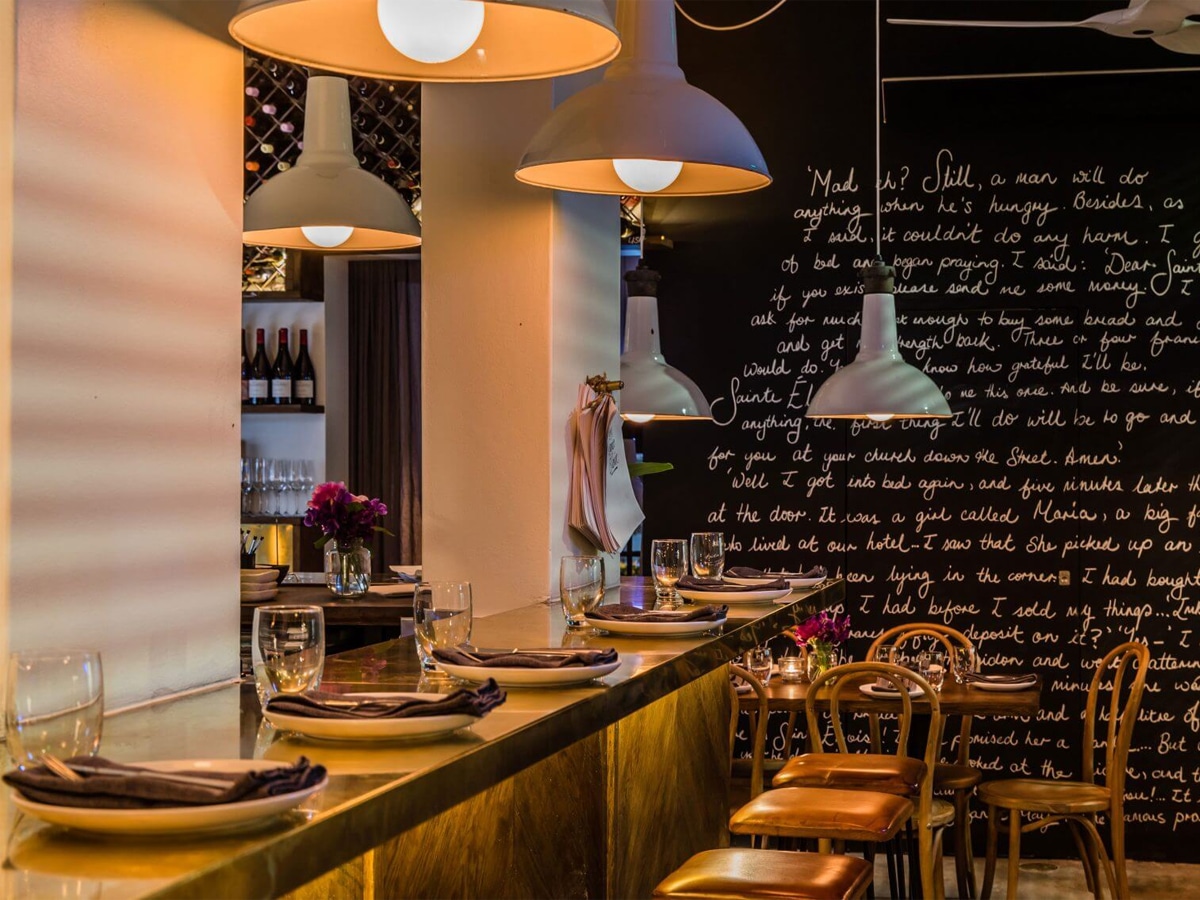 30. Dear Sainte Éloise
For something a little bit classy, head to Dear Sainte Éloise, a classic Potts Point drinking hole. This place is all about the wine, featuring a wine list with over 400 wines. The staff are here to help you dissect the menu, and you're bound to learn a thing or two no matter how much of a sommelier you consider yourself. While the seasonal food menu is small, it is the perfect companion designed to be enjoyed alongside the various wines.
Address: 5/29 Orwell St, Potts Point NSW 2011
Hours: Mon-Thur 5pm-12am, Fri 3pm-12am, Sat 12pm-12am, Sun 12-10pm
Phone: (02) 9326 9745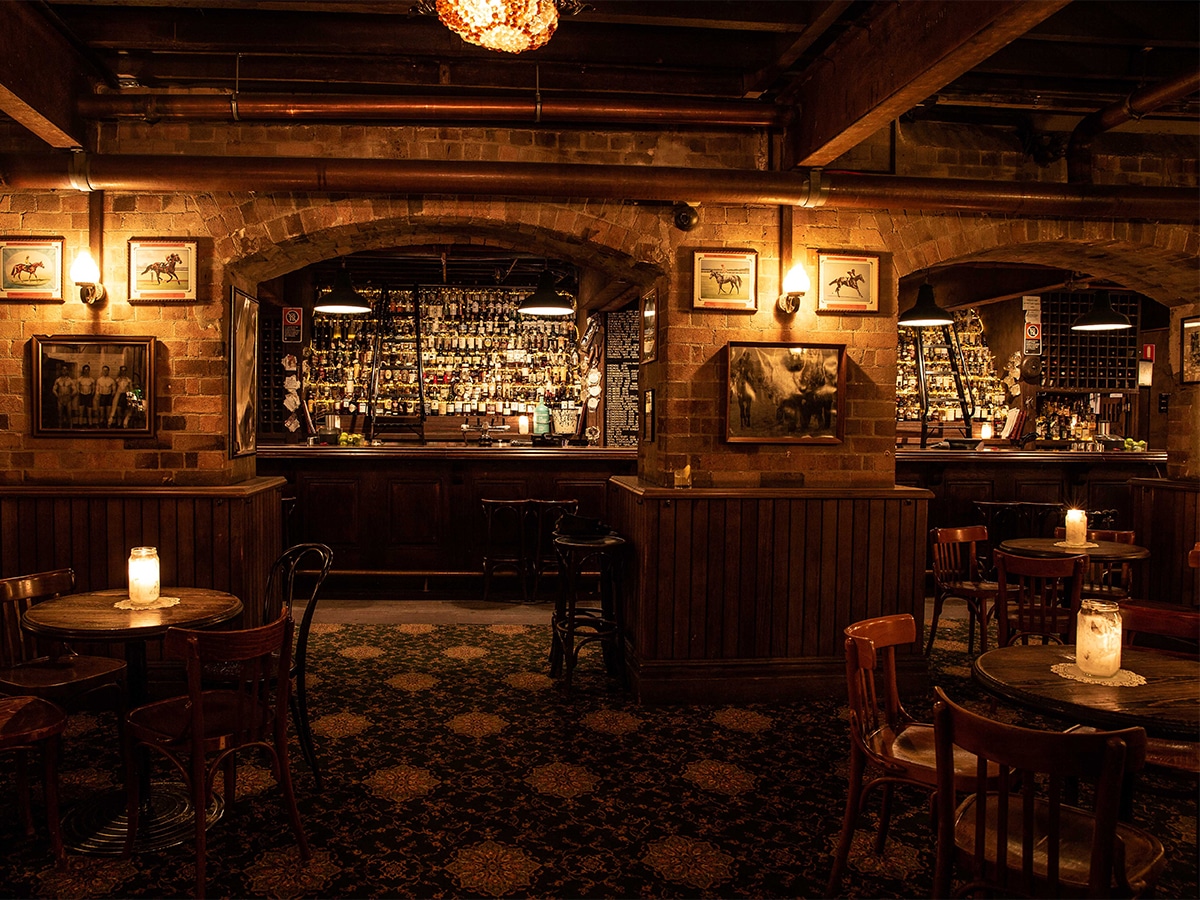 31. Shady Pines Saloon
For all things fun, head to this Nashville-inspired bar in Darlinghurst. Known for its laid-back vibes and kitsch decor, Shady Pines Saloon is an old-style dive bar where whiskey is the main focus, featuring plenty of small-batch producers, as well as cold beer and your favourite cocktails. Our favourite part? The bar is home to live music every Sunday, just like the good ol' days.
Address: 4/256 Crown St, Darlinghurst NSW 2010
Hours: Sun-Thur 4pm-12am, Fri-Sat 4pm-1:30am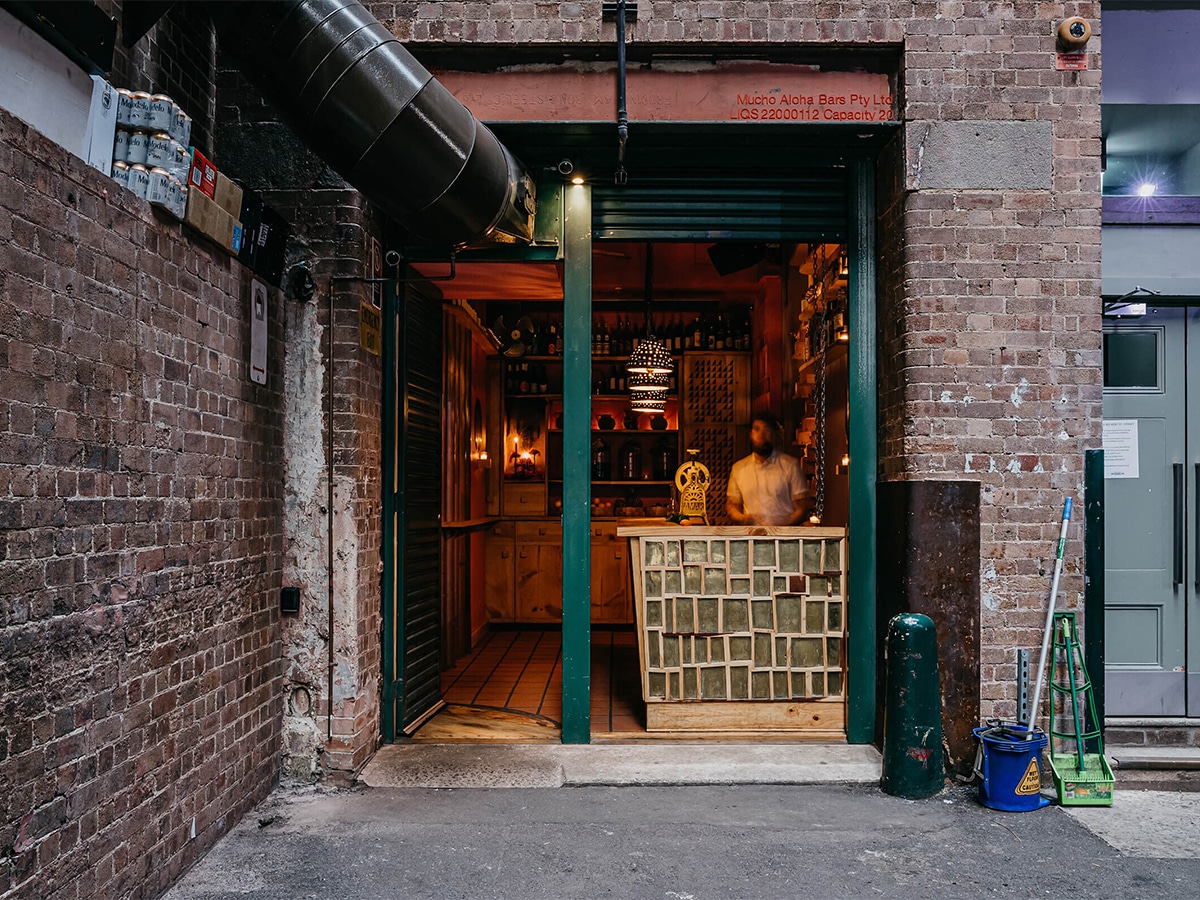 32. Cantina OK!
While you may mistake Cantina OK! for a tiny garage on a back lane, inside you will find something resembling a South American fever dream. The 20-seat cocktail bar specialises in rare spirits from Mexico, where the lively and welcoming bartenders will make you feel just like you're at a bar in the streets of Mexico. With mezcal for days, you won't know what hit you matter a few drinks here, and with an ethos all about the 'worry-free' life, all you have to worry about is planning your next visit.
Address: Council Pl, Sydney NSW 2000
Hours: Mon-Sun 4pm-2am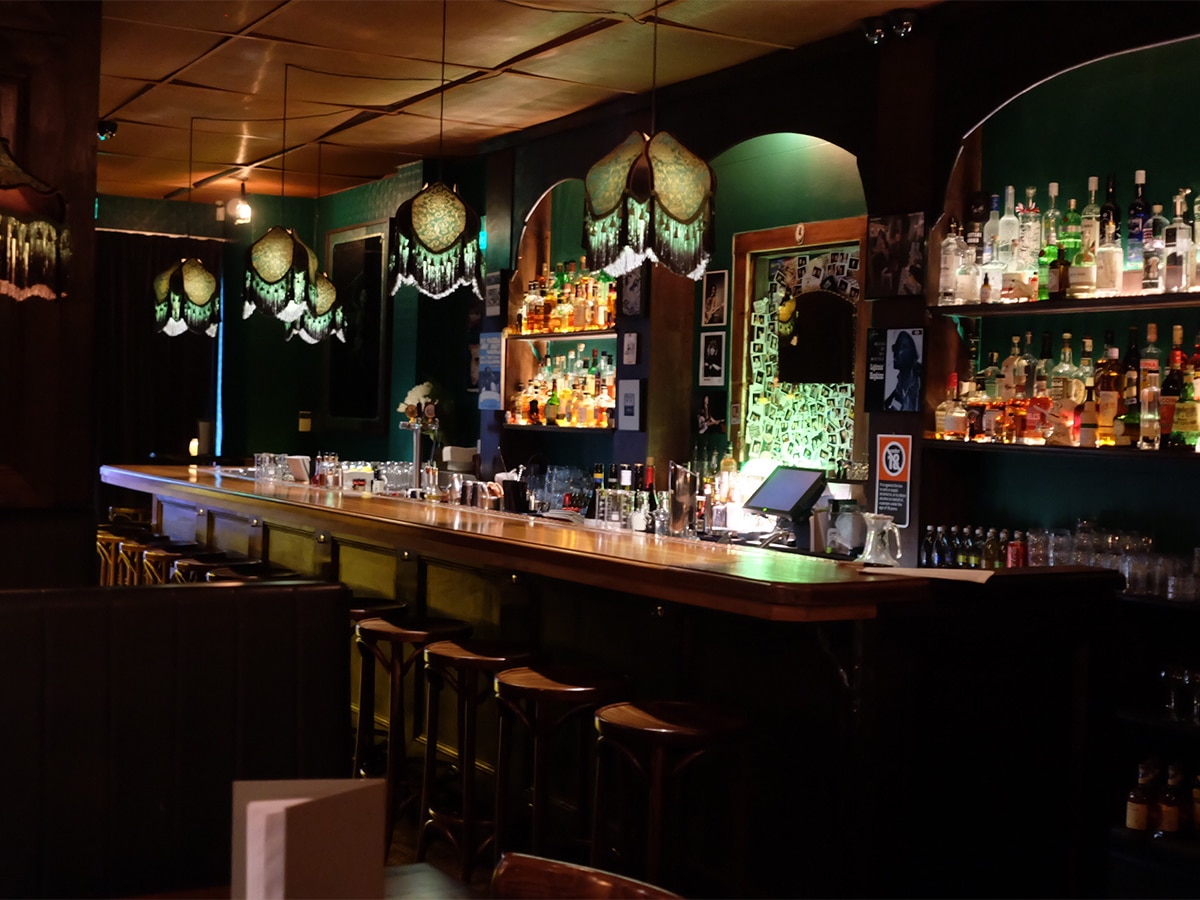 33. Jangling Jack's
In true speakeasy style, there are no rules here – it's all about blues, soul and cocktails, and nothing else matters. Dimly lit, moody and high tables set the scene for the perfect late-night, 1930sesque bar, complete with an extensive cocktail list to keep you going – the Moscow Mule is one of the best we've ever had. They don't take shortcuts when it comes to sustenance either, their food menu featuring substantial dishes from steaks to fried chicken and burgers.
Address: 175 Victoria St, Potts Point NSW 2011
Hours: Mon-Wed & Sun 4-11pm, Thur-Sat 4pm-1am
Phone: 0417 020 071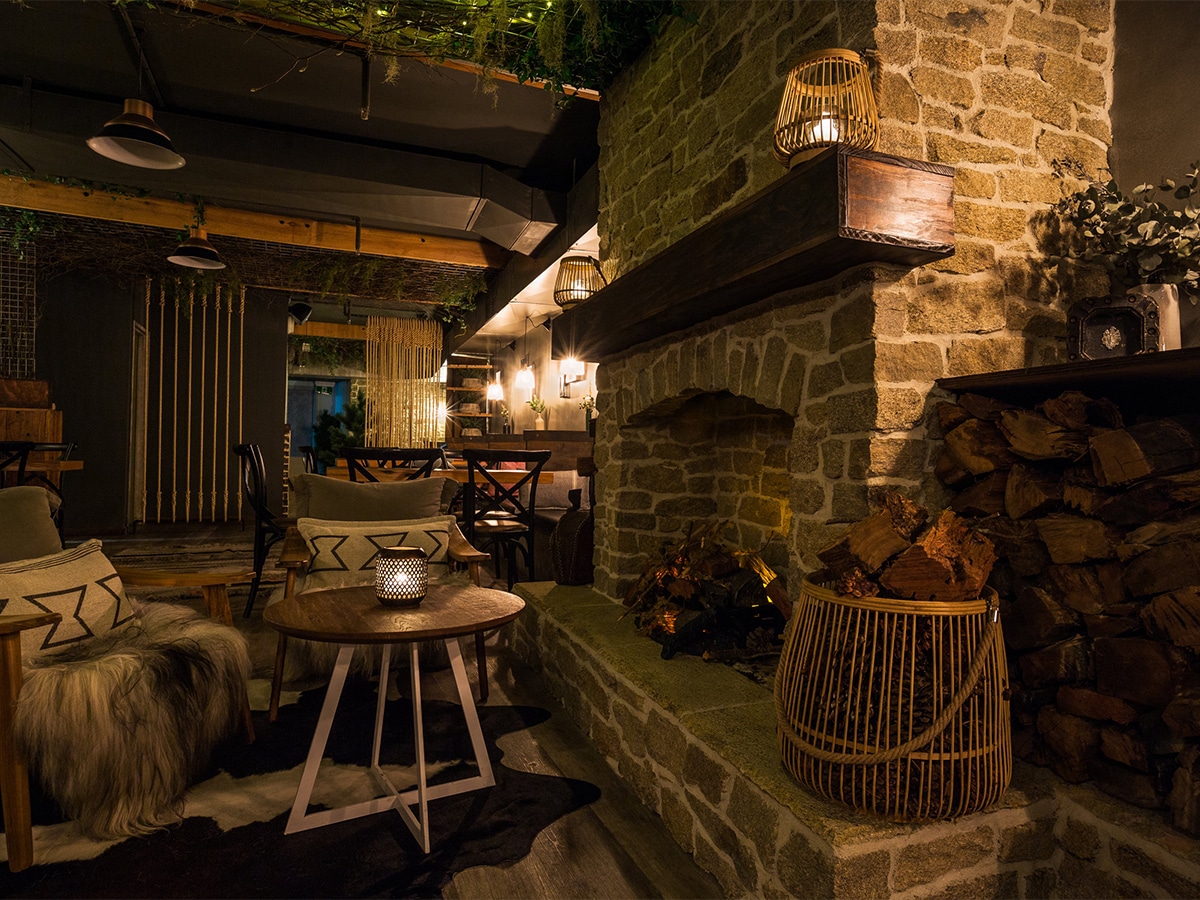 34. Door Knock
Escape the hustle and bustle of the CBD at this cosy cocktail and wine bar. Its central location means it's the ultimate hideaway no matter where you find yourself in the city, solidifying itself as an undisputed go-to for post-work drinks. Their wines lean more on the biodynamic, minimal intervention and natural styles, while our dynamic cocktail list is so broad you can find something to suit everyone's taste.
Address: Basement/70 Pitt St, Sydney NSW 2000
Hours: Mon-Wed 4pm-12am, Thur 12pm-12am, Fri 12pm-1am
35. Ramblin Rascal Tavern
With its walls covered in wrestling memorabilia, pin-ups and dildos, we can assure you that Ramblin Rascal Tavern is a unique cocktail bar. Behind this bar in Sydney, you'll find everything from cocktails to cans, as well as great burgers and fried chicken.
Address: Basement/60 Park St, Sydney NSW 2000
Hours: Mon-Wed 5pm-1am, Thur-Sat 4pm-2am
36. Bar Conte
Nestled on the corner of Foveaux Street and Riley Street (opposite Forrester's), you will find Italian Caffe' and Negroni Bar Bar Conte. Offering a slice of Italy to the streets of Surry Hills, the star of the show here is the Negroni. The Man of Many team has spent many a Friday here, and it's easy to see why with a bar boasting a complete selection of Negronis accompanied by Italian Aperitivo dishes designed to be shared. A negroni (or six) accompanied by an intimate space and heart Italian food, we can't think of a better way to while away a weekend.
Address: 340 Riley St, Surry Hills NSW 2010
Hours: Mon-Thur 4-10pm, Fri-Sat 11:30am-10pm
Phone: (02) 7254 1170
How Man of Many Chose the Best Bars in Sydney
Choosing our list of the best bars in Sydney meant venturing into some of the coolest, fanciest, and downright hard-to-find joints in the harbour city. It helps that Man of Many's team of experts are all based in Sydney, with plenty of knowledge about all things whisky, beer, and cocktails. Of course, having a few friends in the industry means we've been able to explore most of these bars at our own pace, basking in the atmosphere, trying the food on offer, and most importantly, the high level of mixology shown at every bar listed on this page.
Interested in more places to visit in Sydney? Here are a few stories to get you started:
Alternatives to the Best Bars in Sydney
Independent Breweries
Best Restaurants in Sydney
Great Things to Do in Sydney
If You're Planning a Visit to Sydney
You'll also like:
Bars in Sydney FAQs
What are the best bars in Sydney CBD?
According to the food and beverage experts at Man of Many, PS40 and Old Mate's Place are among the best bars in Sydney's CBD.
Where's a good bar in Newtown?
Jacoby's Tiki Bar and Mary's Newtown are two of the best bars in Newtown.
Where is the best bar in Sydney for whisky?
Shady Pines Saloon and The Baxter Inn have some of the best whiskeys available in Sydney. With a curated collection that takes you across Scotland, Ireland and down under, it's hard not to find something you like here.