'World's Oldest Whisky' Discovered in a 750-Year-Old Scottish Castle
Sometimes fact really is stranger than fiction. In a discovery that has shaken the spirits industry to its core, a collection of bottles containing whisky believed to have been distilled more than 180 years ago has been unearthed, seemingly by accident. In late 2022, Bertie Troughton, the resident trustee at Blair Castle in Perthshire, Scotland came upon approximately 40 bottles of whisky on the back shelf in a nondescript cellar room.
According to a related 'bin book'—in which the cellar inventory was archived—the whisky was casked in 1833, presumably distilled that same year and then bottled in 1841. If true, it would mean the accidental explorer's unique discovery is in fact, the oldest-known whisky in existence. And for the right price, it can be all yours when it hits the auction block in late November.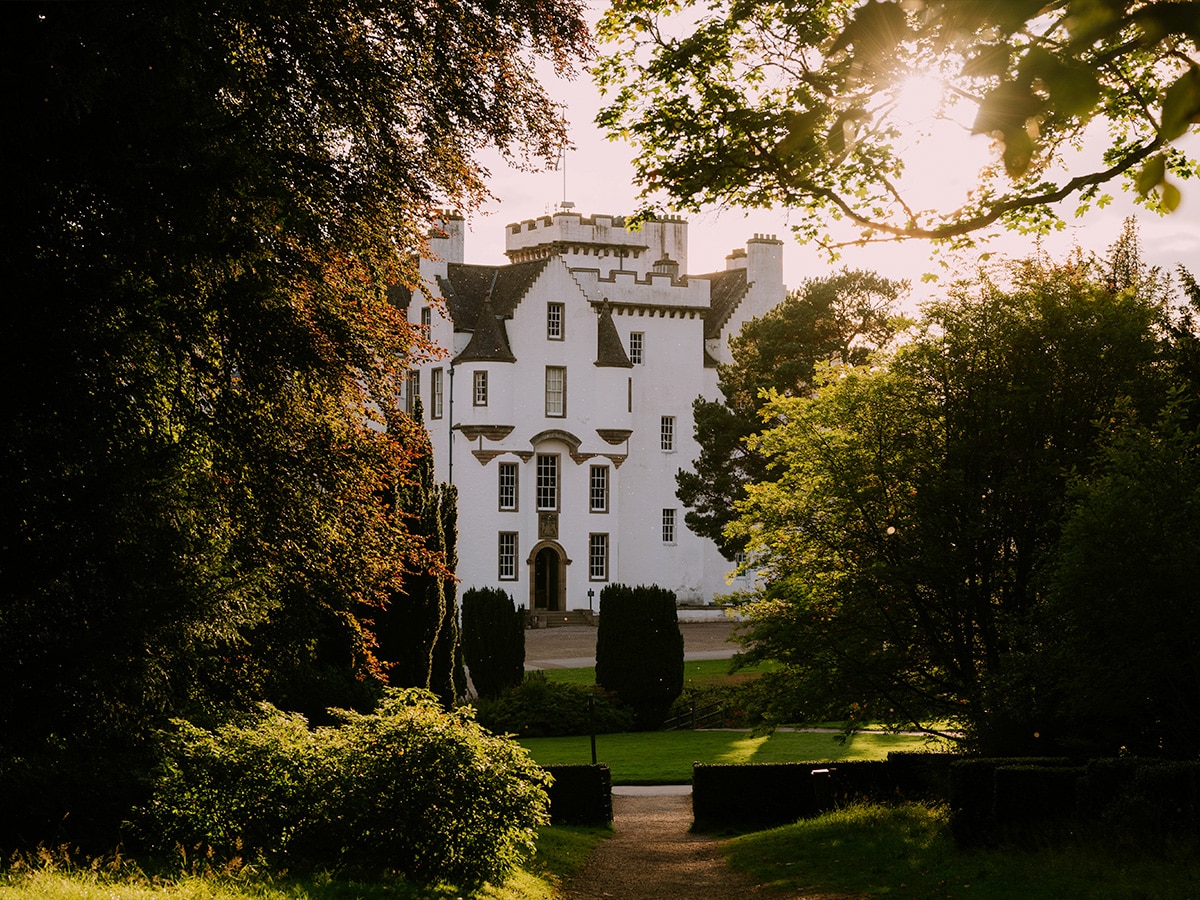 The Blair Castle Whisky Discovery
Like Scotland itself, Blair Castle is steeped in a long and vital history. Built as early as 1269 in the heart of Atholl Estates, it's historically the seat of the Duke of Atholl (though the current Duke of Atholl lives in South Africa). In the mid-1800s, a young Queen Victoria—who was close friends with the 6th Duchess of Atholl—stayed at Blair Castle for three weeks. According to the household books, whisky was consumed during her visit. Between that and her known fondness for Atholl Brose (a local whisky drink), one can safely assume that she and her consort, Prince Albert, enjoyed this very same whisky that's now being sold at auction.
According to the Guinness World Records, a bottle (or possibly bottles) of Baker's Pure Rye Whiskey from 1847 was the oldest-known whiskey in existence until this recent discovery. To be clear, we're referring to the year in which the spirit was either distilled or bottled and not how long it was aged in a cask (which is an entirely different ballgame).
Experts are currently reviewing the latest find in Scotland and will presumably declare it the world's oldest-known whisky at some point in the near future. Meanwhile, carbon dating has already shown that it originated in the first half of the 19th century, all but confirming that the special find is worthy of note.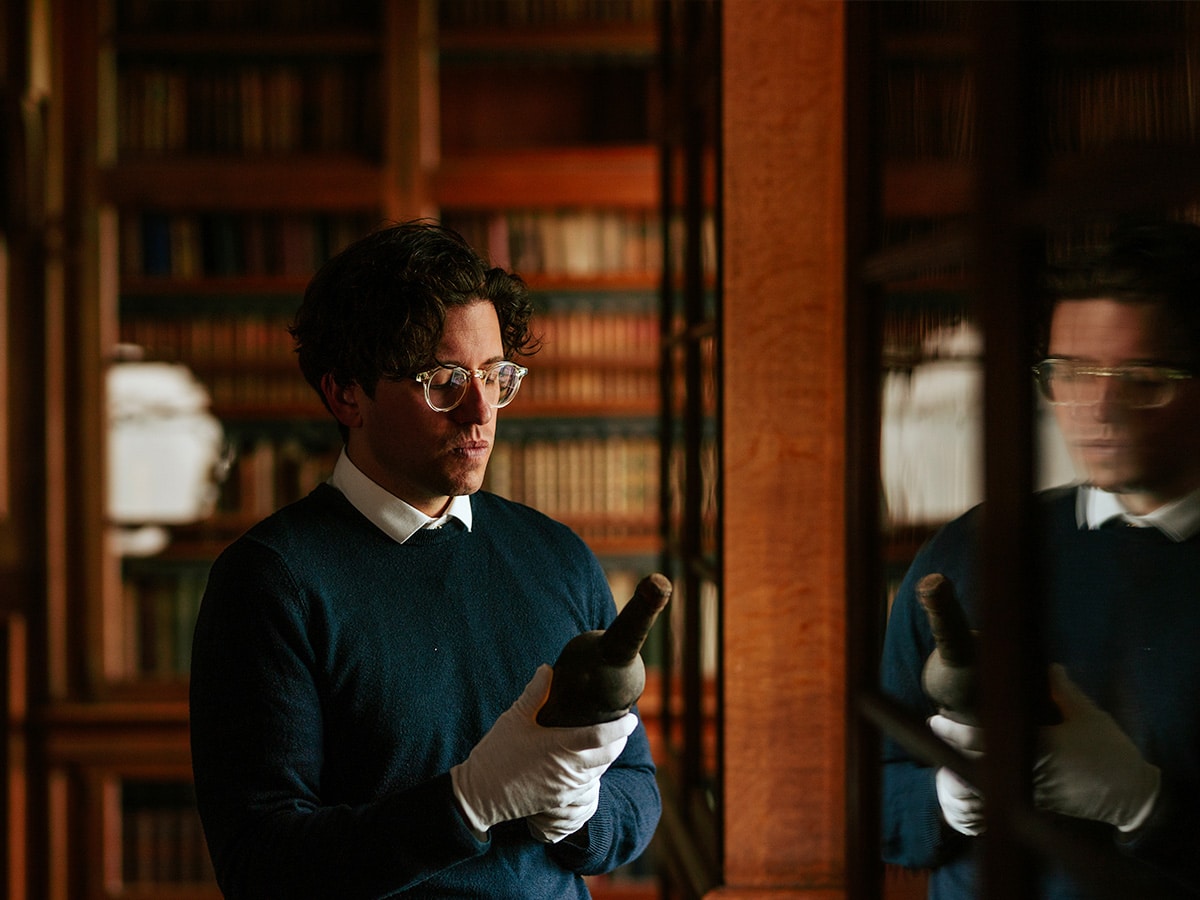 According to Joe Wilson, head curator and spirits specialist at Whisky Auctioneer, the discovery of the Blair Castle whisky is not only significant for people with an active interest in the drink, but also a historic moment for anyone interested in Scotland, its past and culture.
"These bottles are time capsules in the truest sense, and have allowed us (and soon to be others) the opportunity to unlock a sensory experience of whisky from the early 19th century – an understanding of which was previously confined only to what we could read about it," Wilson tells us. "The fact that we believe this whisky to be distilled in the 1830s is also historically significant. This was a fascinating period when whisky production was experiencing massive change following the 1823 Excise Act – the catalyst that allowed the whisky industry in Scotland to grow into the force we know today."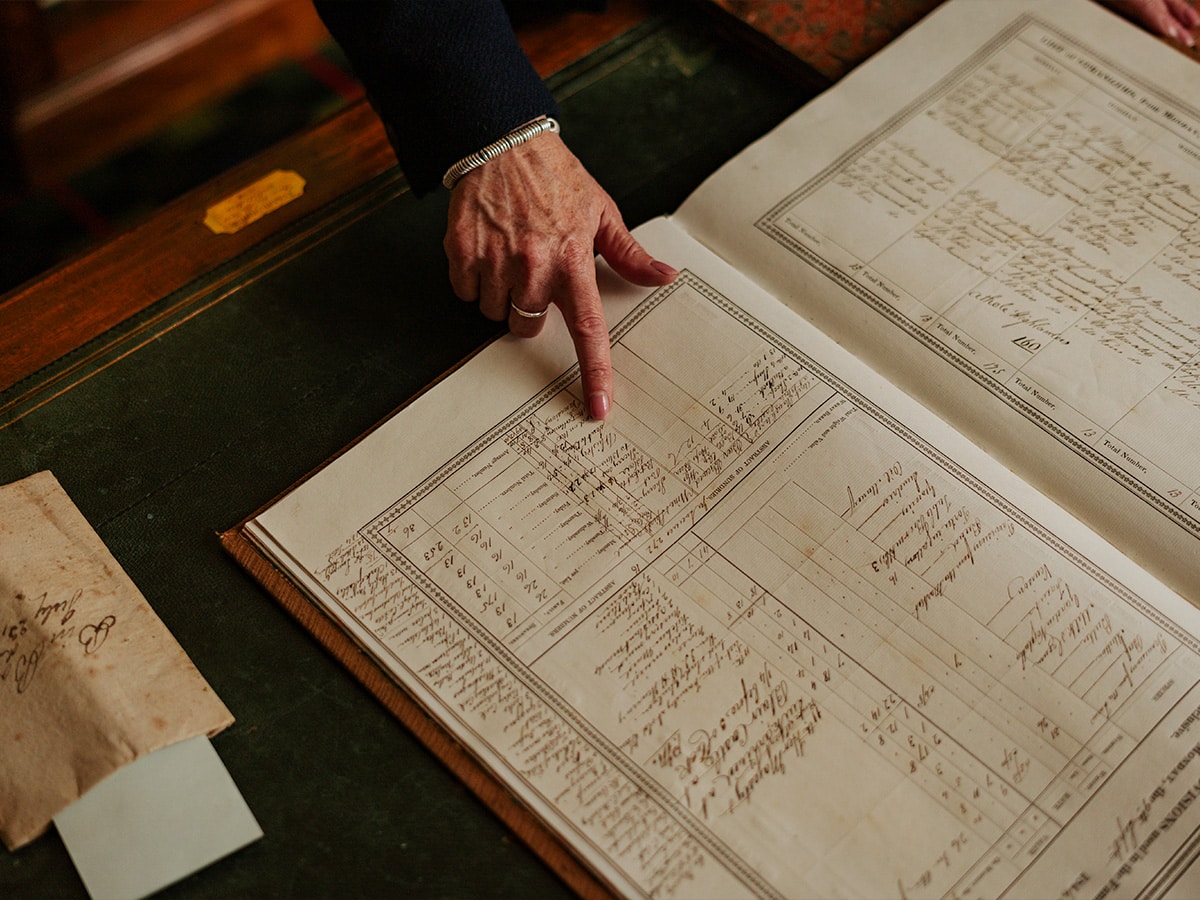 Authenticating the Find
By all accounts, both the family staying at Blair Castle and a local expert in Scotland sampled the whisky before contacting the experts to figure out just what exactly they had on their hands. Wilson revealed that when his team received the call to authenticate the discovery, his interest was piqued, but he cautiously tempered his excitement. As the laborious process wore on, however, it became increasingly clear to Wilson that the Blair Castle whisky could be the real deal, but it didn't come easy.
---
Featured Video from Man of Many
---
Despite working closely with the castle's archivist to find evidence that backed up the stated vintage, Wilson and The Whisky Auctioneer team were unable to find definitive proof of the bottling date, but the trail was far from cold.
"We were able to satisfy a number of probabilities for dating it to this period," Wilson tells us. "These include evidence of distilling on the Atholl Estates, the bottling and storage of whisky both in cask and bottled in the periods stated on the plaque found with these. For example, Castle archives include a cellar inventory, known as a bin book, dated July 23rd 1834 – one year after this whisky is thought to have been casked – which shows whisky recorded in the cellar safely in cask. It specifically references "Bin 65 -Store Whiskey – 72 bottles = 40 Gallons in wood"."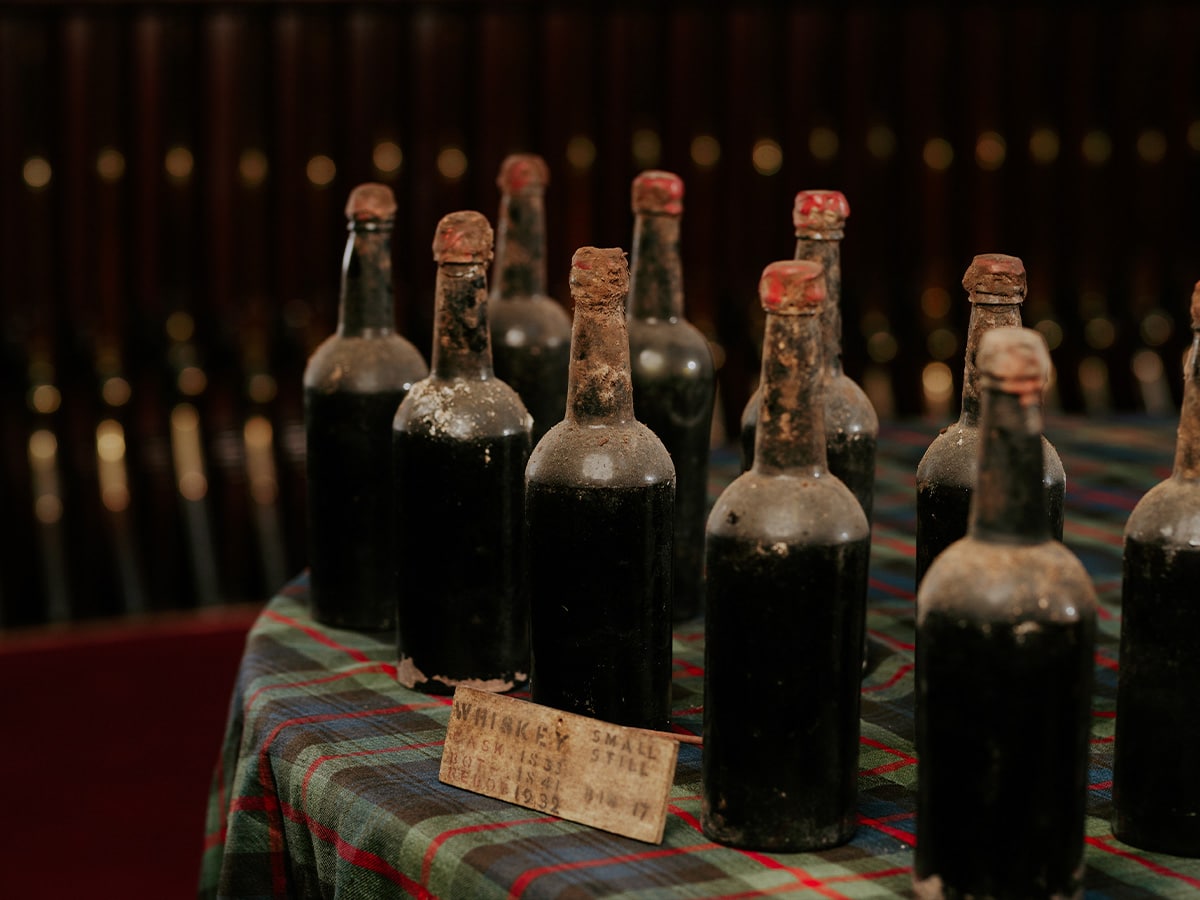 From there, a sample of the whisky was sent to the Scottish Universities Environmental Research Centre (SUERC) in Glasgow for radiocarbon dating. Testing indicated the whisky was distilled from grain grown before 1955 and presented a distillation date range that included 1833. The Scotch Whisky Research Institute (SWRI) in Edinburgh then did further testing, including gas chromatography and an additional analysis of maturation-related congeners.
According to Wilson, the conclusions showed that it was "quite probable" that the major volatile congener profile observed is consistent with the raw materials used to produce malt Scotch whisky at that time and that it was aged in the correct method to confirm that it is Scotch whisky.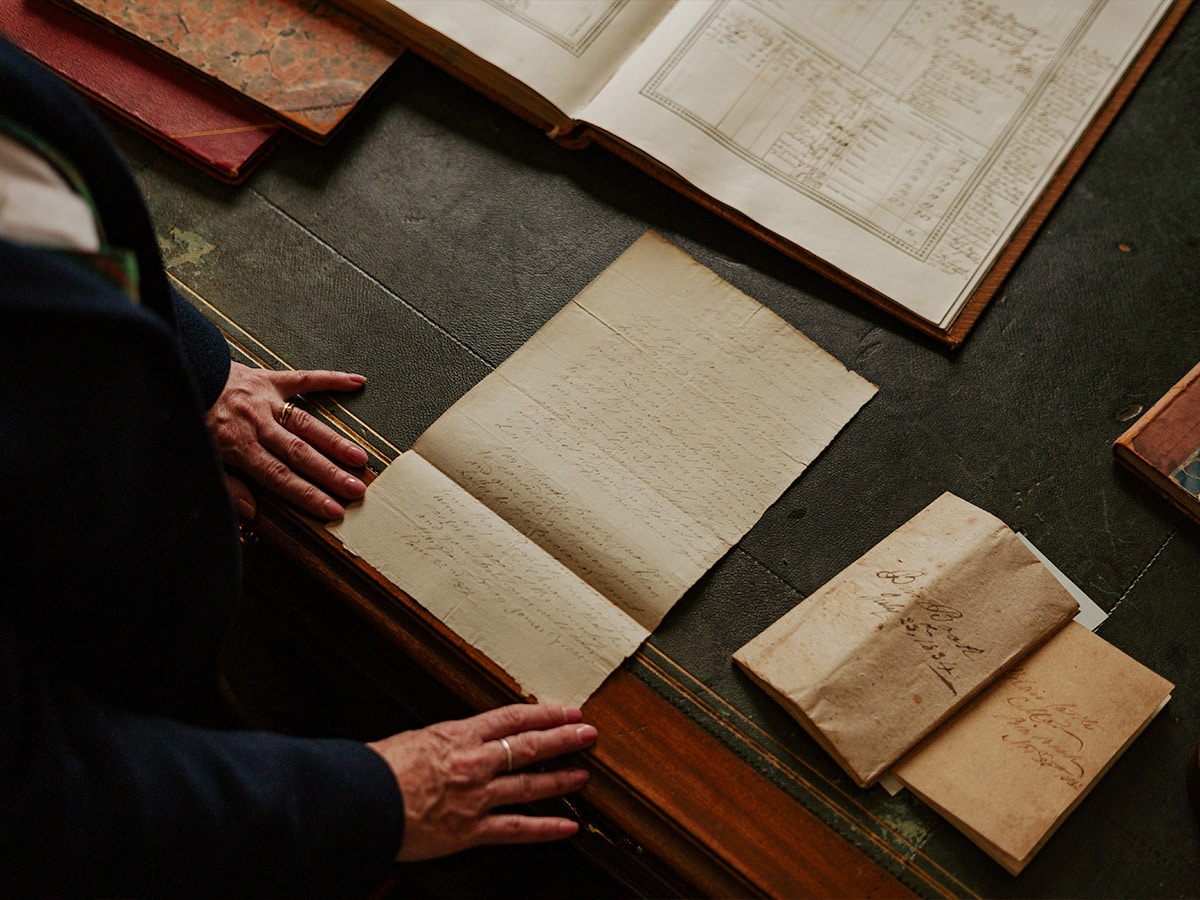 "For a whisky from the 1830s, it is very difficult to imagine what, if any, record-keeping to have taken place, or yet still be in existence, Wilson says. "The whisky has reportedly remained in the same cellar location since its distillation date, and is something that several generations of the family had an awareness of, but it wasn't until the current Trustee, Bertie Troughton, discovered them for the first time that their significance was taken seriously."
World's Oldest Whisky Hits the Auction Block
"The world of whisky can always surprise you, and when I first heard about this discovery I was caught in disbelief," Wilson explains. "We receive enquiries for thousands of bottles of old and rare whisky every month, but not from the early 19th century and discovered in such a compelling location. It's every whisky enthusiast's dream to find a whisky as old as this."
Based in Perth, Whisky Auctioneer—a global leader of its domain—will auction 24 individual lots of the oldest-known whisky in existence starting 24 November. Wilson revealed that 24 bottles will be sold as individual lots, each with an accompanying booklet explaining the find. The auction will run through 4 December and surely fetch some high-dollar bids. If you have deep pockets and a passion for rare spirits, you can register early by clicking here. Good luck!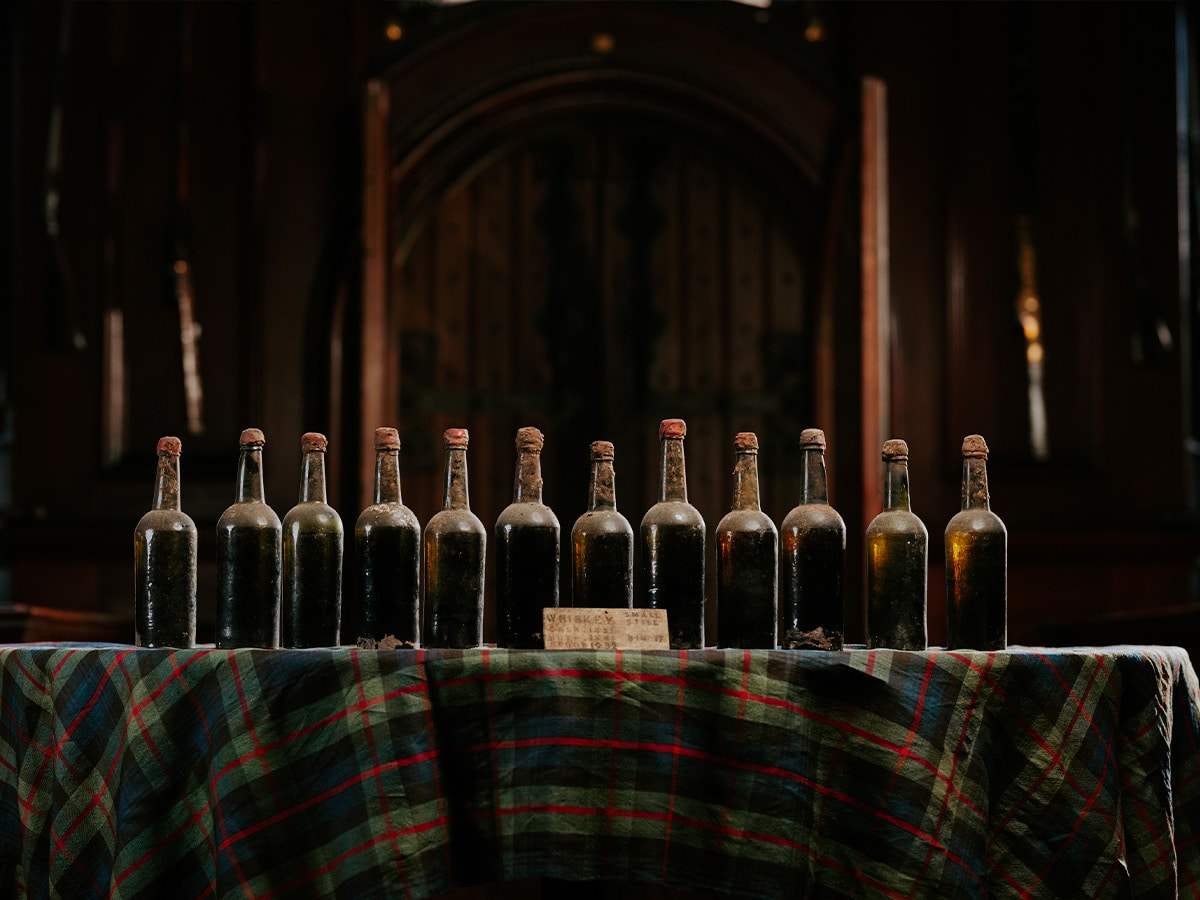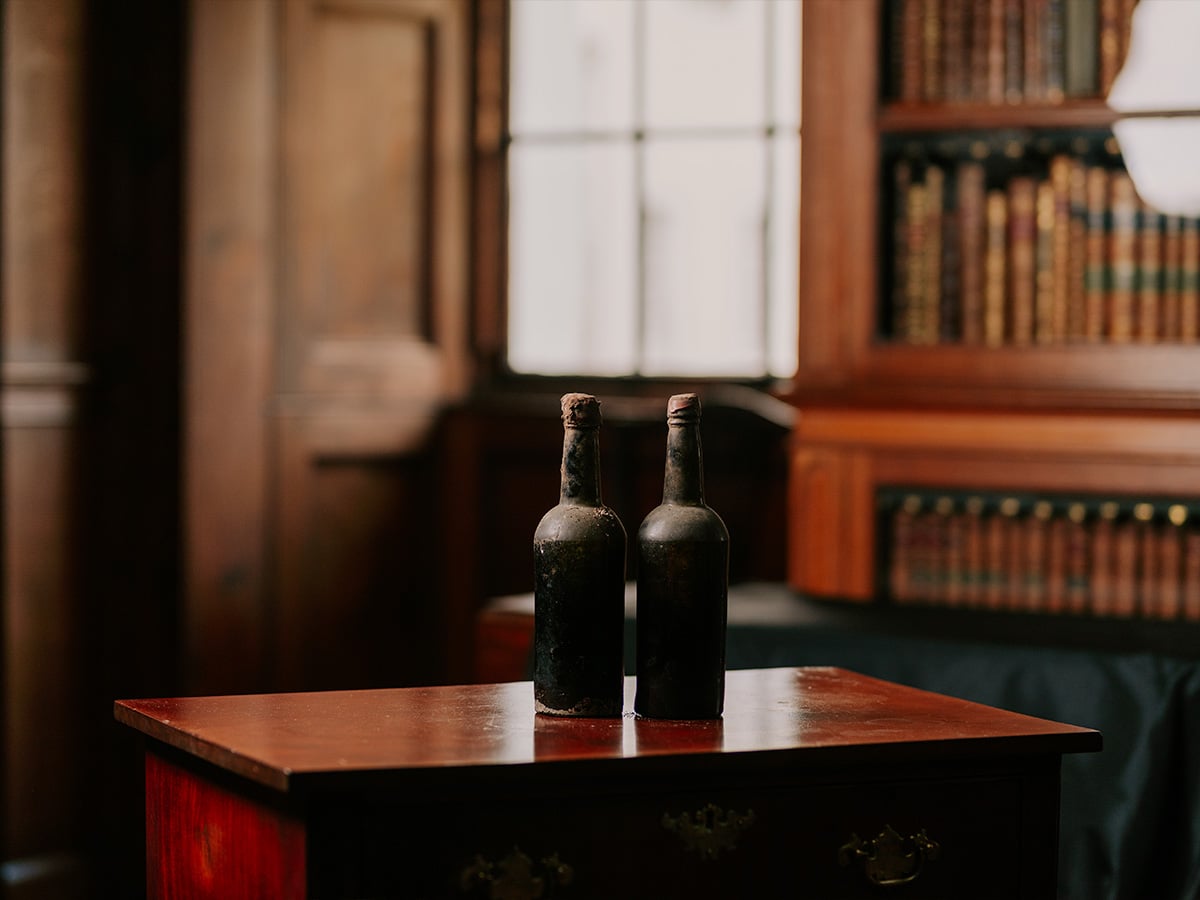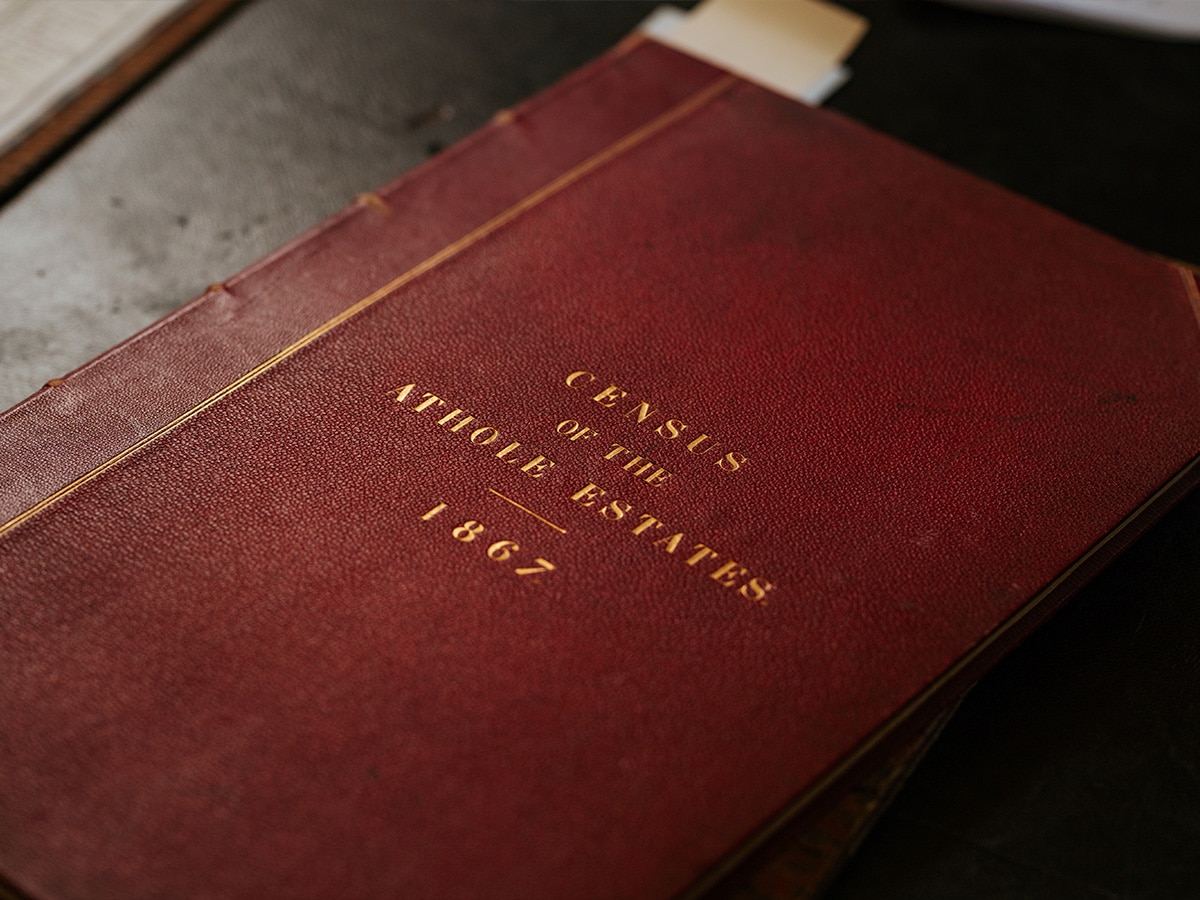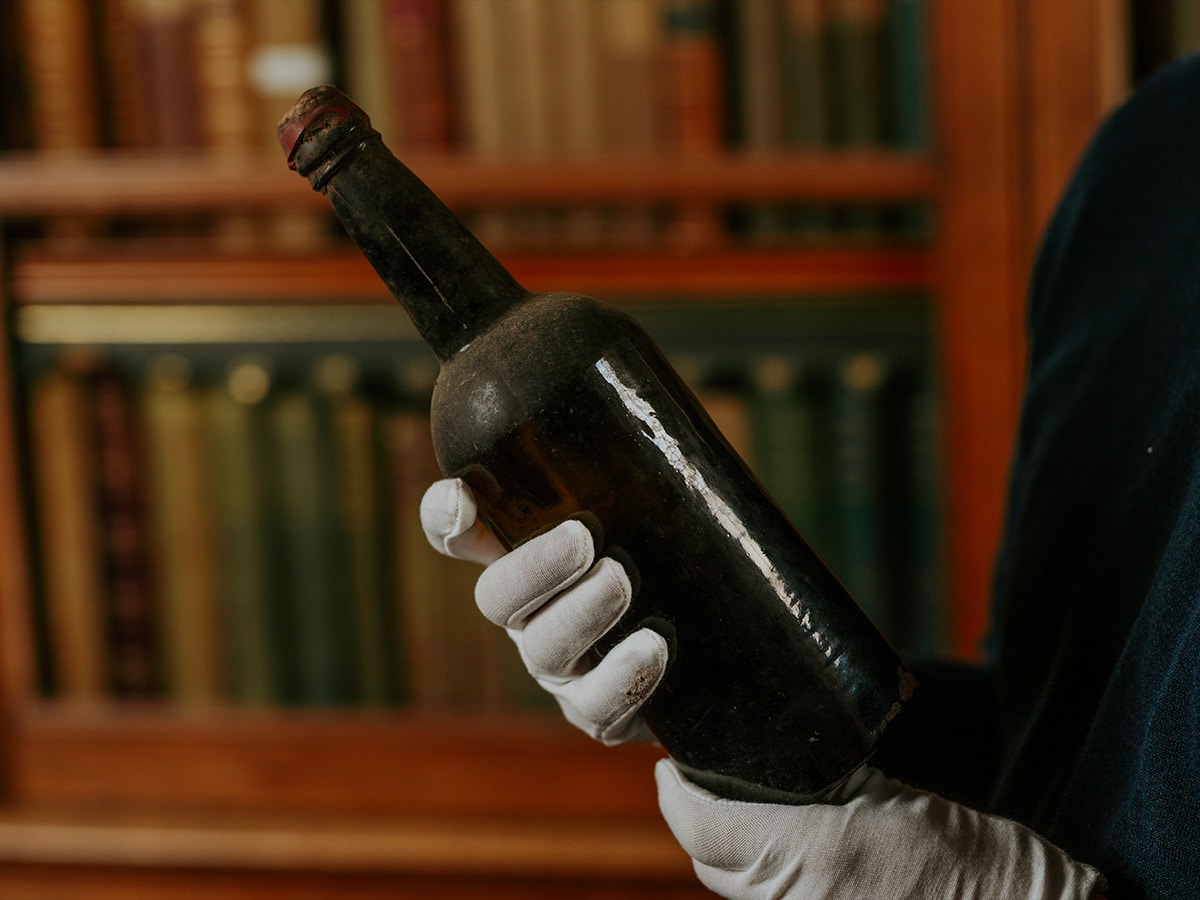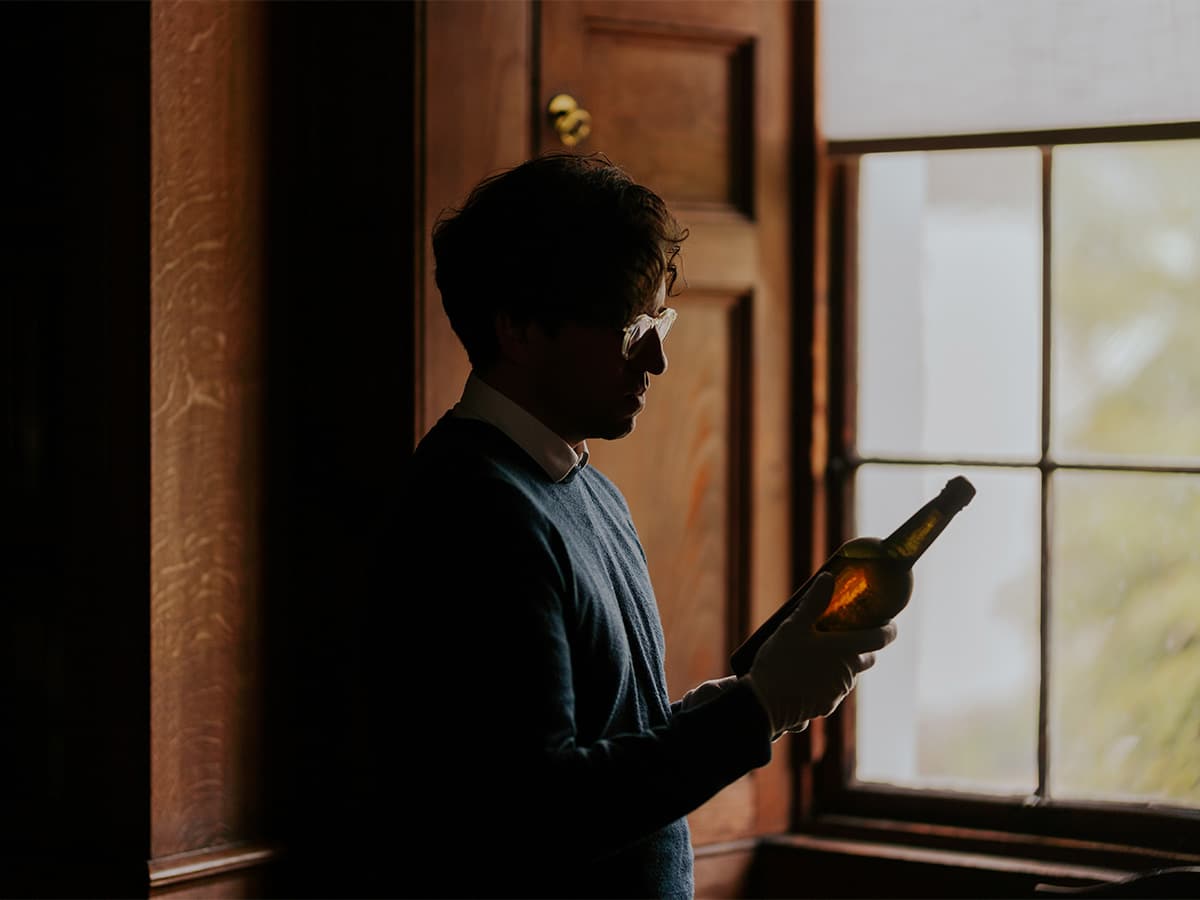 ---
Featured Video from Man of Many