Bundaberg Rum Revisits 'Previous Experiments' for The Hidden Barrels Small Batch
Coinciding with Bundy's birthday, this award-winning distillery is launching a pretty epic bottle of rum. From 'The Hidden Barrels' Bundaberg Rum, the limited-edition spirit has been specially created using the liquid from hidden casks, found when searching the Distillery's extensive barrel reserves. Using American oak barrels, ex-port barrels,  ex-bourbon barrels, and ex-sherry barrels, this is a genuine one-off batch of rum.
You'll Also Like:
You Can Now Get Bundaberg Rum Spiced ICE BREAK
Bundaberg Rum Launches IPA with Eumundi Brewery, the Ultimate Queensland Beer
Bundaberg Rum Just Dropped a Limited-Edition Sarsaparilla Mix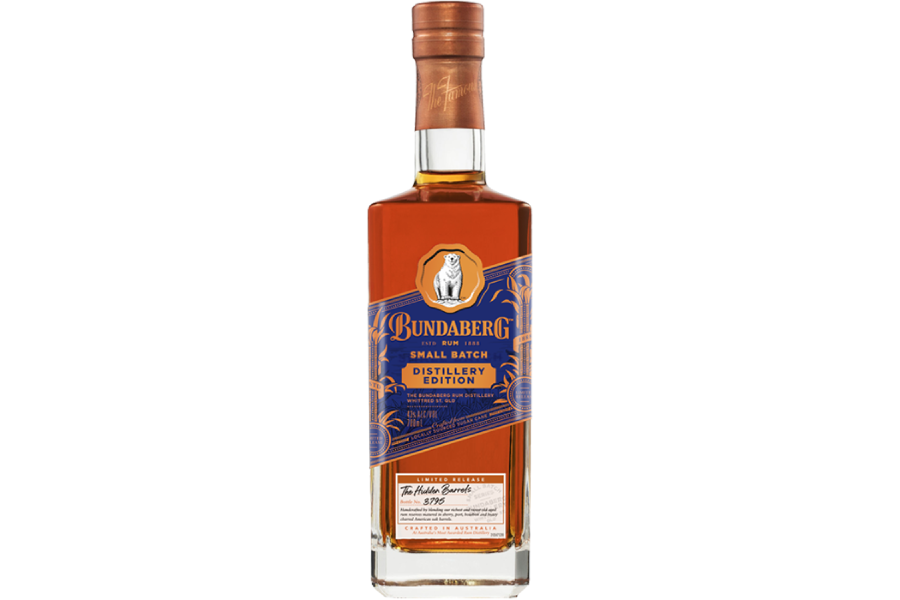 Taking a break from collaborations and mixed drinks, the polar bear is turning its attention to what made them famous in the first place – straight-up great tasting rum. Specially created to mark the anniversary of the Distillery's foundation, the all-new Bundaberg Rum Small Batch Distillery Edition: 'The Hidden Barrels' is not only a hell of a long name, its one hell of a drink.
Crafted using rum from previous Bundaberg experiments, 'The Hidden Barrels' is crafted using 16-year-old rum from heavy charred American oak barrels, 15-year-old rum from ex-port barrels, 10-year-old rum from ex-bourbon barrels, and 8-year-old rum from ex-sherry barrels. "Adding to our extensive collection, and straight off the back of our recent award win at the International Spirits Challenge," Duncan Littler, Bundaberg Rum Distillery Marketing & Experience Manager is "proud to launch 'Hidden Barrels' created from barrels that are almost too good to believe exist! Some were hidden away, some were thought lost, but were then re-found. You can imagine how excited our team get when previously unused rum reserves are re-discovered."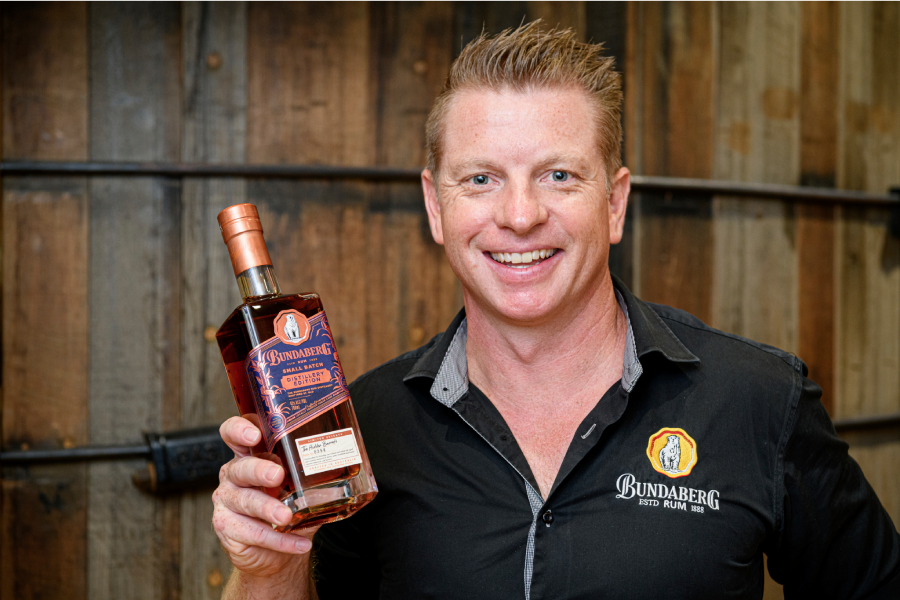 With approximately 9500 bottles released, there's still a chance for you to give this epic drink a taste. Bundaberg describes it as offering "a full-bodied, complex, bold floral aroma, with rich oak, dried fruit and dark chocolate notes on the palate, surrounded by fragrances of blackstrap molasses, cinnamon and dried tropical fruits, that transcend into a long and incredibly smooth finish, accentuated with hints of burnt orange zest and ripe raisins."
Whether in a Rum-Old Fashioned, neat or on the rocks, you'll be hard-pressed to find a better drop of rum. Exclusively available via Bundaberg Rum and online.
You'll Also Like:
You Can Now Get Bundaberg Rum Spiced ICE BREAK
Bundaberg Rum Launches IPA with Eumundi Brewery, the Ultimate Queensland Beer
Bundaberg Rum Just Dropped a Limited-Edition Sarsaparilla Mix