Heaps Normal's Quiet XPA is a Non-Alcoholic Craft Beer
If there's one thing we've learned from the craft beer explosion of the past few years, it's that it only takes three or four schooners to have you waking up on Sunday morning feeling like Brendan Fevola post-2009 Brownlow. The heavy hitters have a history of turning drink-lords into mere mortals with ease, but in the wake of increased COVID-related alcohol consumption, one brewer is tackling the independent craft beer scene a little differently. Heaps Normal has just unveiled its new Quiet XPA, a full-flavoured ale complete with tropical and citrus aromas, complemented by a lingering balanced bitterness. The catch? This new craft release is brewed entirely without alcohol, not that you'd know it.
You'll also like:
Monday Gin Gives You the Flavour without the Hangover
FELLR Seltzer is Low-Sugar, Low-Calorie and Ideal For a Summer Sesh
Make it a Holiday You Won't Remember with the Fireball Christmas Ham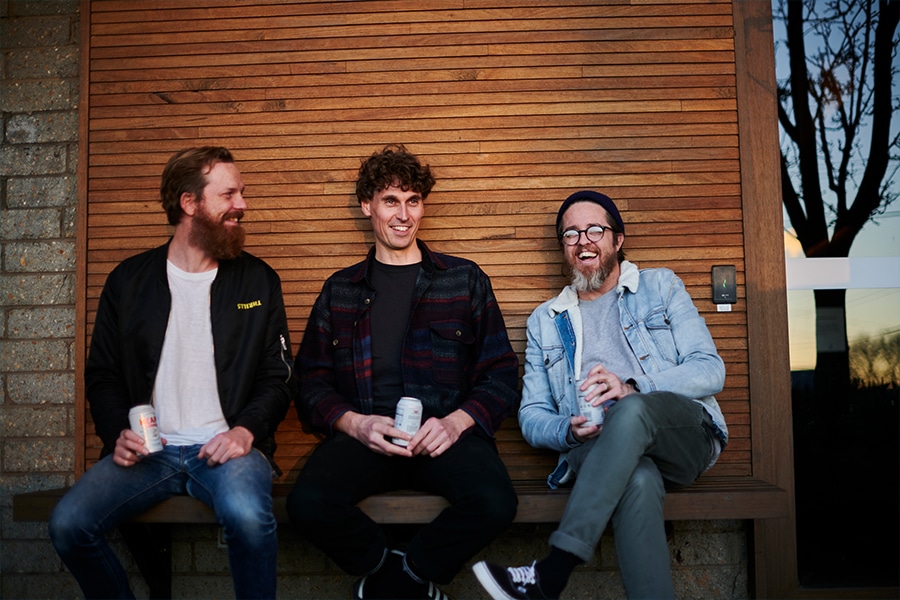 Tackling Mindfulness
While it's not the first time we've seen non-alcoholic beer hit the market, the arrival of Heaps Normal does mark a significant shift in societal values. Over the past few years, big-name brands like Hahn and Heineken have spruiked their alcohol-free credentials, but the craft-beer game hasn't really taken up the mantle, leaving an odd gap in the market for premium drinkers who want to put a halt on their boozing.
"We're not here to talk about being sober or hold that up as the end goal. Whether you're taking a night off or ditching the booze for life, we reckon it's time to talk about something more interesting…like the epic stuff you're doing instead of getting wasted," co-founder and CEO Andy Miller explained. "Whether it's burning the midnight oil or burning up the dancefloor, let's challenge ourselves to tell better stories."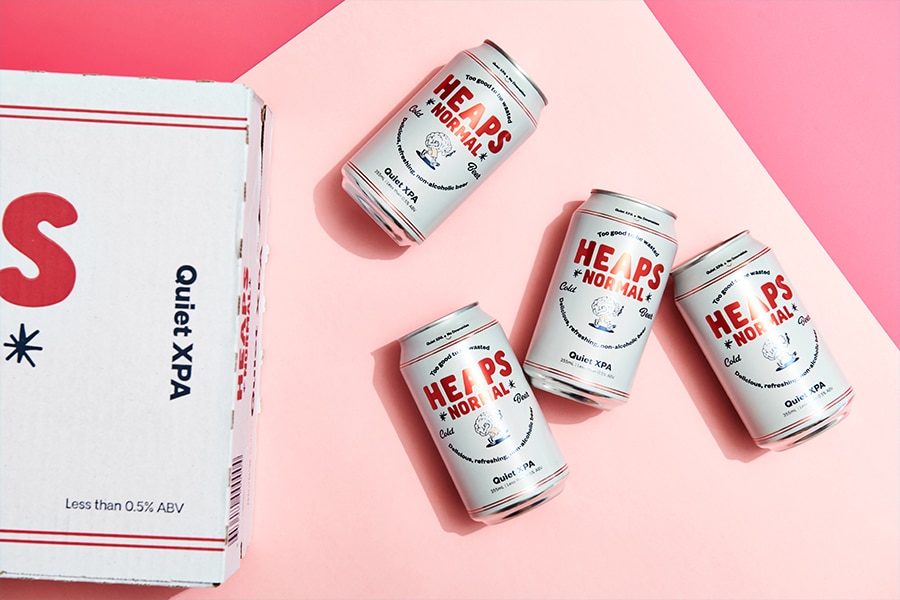 It's an admirable goal and one we can definitely get behind in light of recent developments. With so many Aussies stuck indoors, the rate of conscious drinking as significantly increased, prompting many of us to think about our national drinking culture. Heaps Normal co-founder and head of brand, Pete Brennan said getting that mindfulness aspect of the journey started was the real goal, not necessarily encouraging people to quit drinking altogether. "We noticed a gap for people like us at the very beginning of their journey to being more mindful. And that's where we see our opportunity to have an impact, by helping people find their own normal," he said.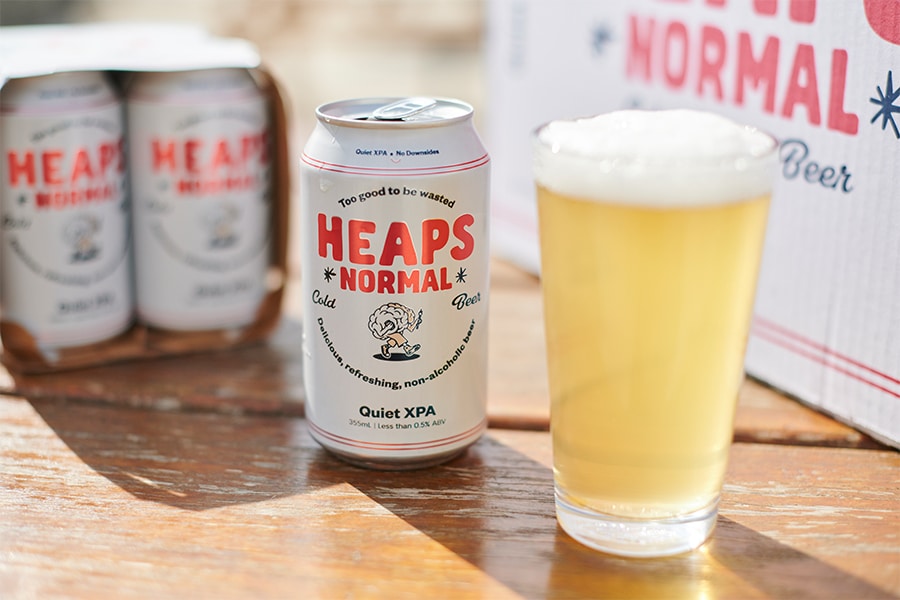 Heaps Normal Quiet XPA
We all know the stigma around non-alcoholic beer, so for the team at Heaps Normal, the challenge to create something that satisfied even the staunchest of craft beer wankers was no mean feat. "It was a technical challenge to make it taste like a full-strength beer," co-founder and head brewer Ben Holdstock. "We didn't want to brew just another non-alc beer. It was important to us to brew an alcohol-free beer that stands alongside some of our other full-strength favourites."
For Holdstock, the appeal of Heaps Normal was a personal one. "I got into brewing because I love the people and the experiences associated with it, rather than the act of drinking itself. After more than 10 years of brewing, I realised there were times I was just drinking for the sake of it…out of habit. I still love having a beer with my mates, but having a legit non-alc alternative makes me feel more in control," he said. "That personal motivation has definitely been part of solving the challenge of brewing our Quiet XPA too. It's surprising to me that despite lots of interest from beer drinkers, there seems to be bigger all interest in AF beer amongst brewers."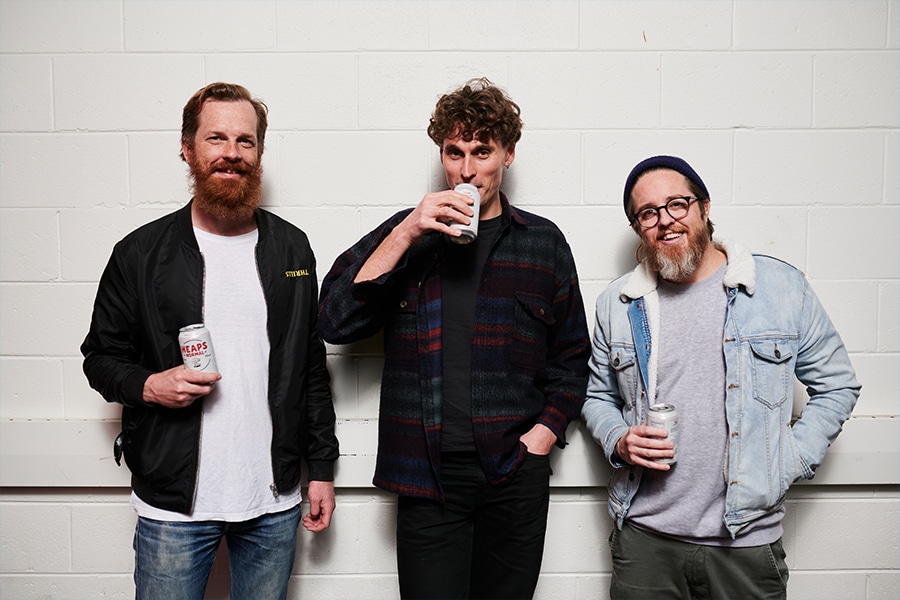 Even better, the act of mindful drinking has some serious health benefits, particularly when it comes to Heaps Normal. The New Quiet XPA has just 75 calories per can, almost one third that of a regular beer. When you factor in that two-thirds of 21-34-year-old alcohol drinkers in Australia are making an effort to reduce their overall alcohol intake, with the primary reason being health-consciousness, it's a pretty solid move. If you want to get off the sauce but keep your mates off your back, Heaps Normal is offering the means to an end, or just a break.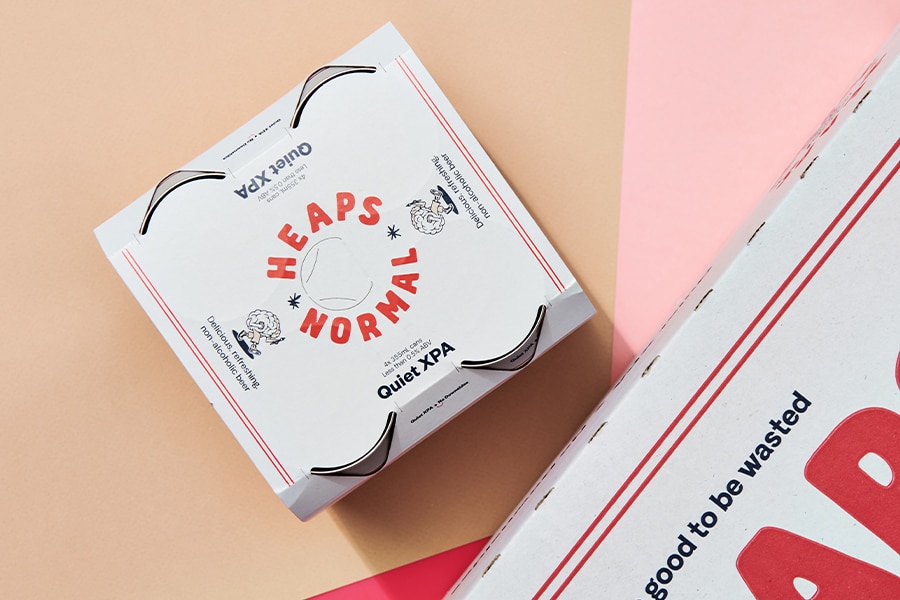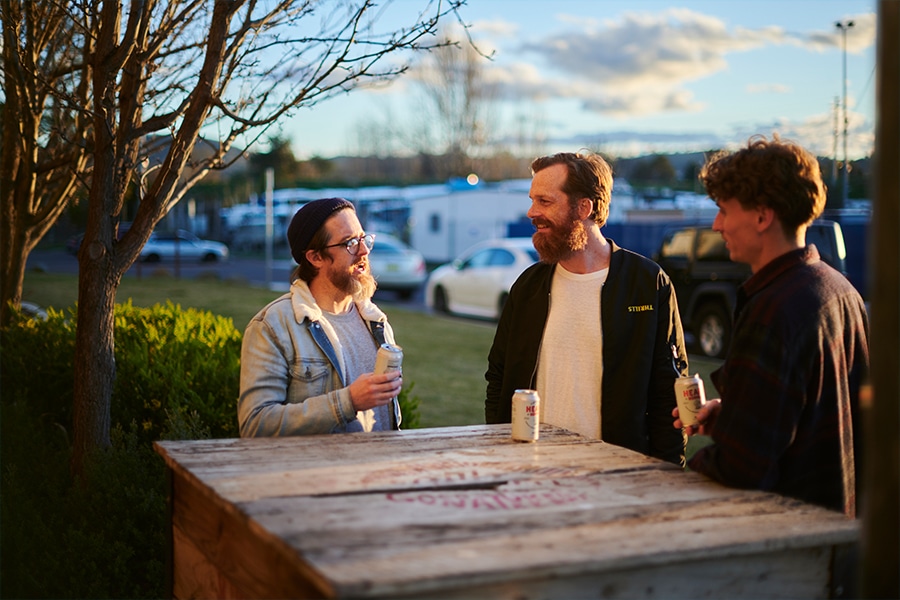 You'll also like:
Monday Gin Gives You the Flavour without the Hangover
FELLR Seltzer is Low-Sugar, Low-Calorie and Ideal For a Summer Sesh
Would You Try Michael Jordan's $1,800 a Bottle Tequila?
General FAQ
How many calories are in Quiet XPA?
Heaps Normal's Quiet XPA has only 75 calories, which is one third that of a regular beer.
Who brews Heaps Normal?
Heaps Normal is made by four mates; Andy Miller, Ben Holdstock, Peter Brennan, and Jordy Smith.