Here is the World's Best 100 Bars List
Sometimes it pays to stick around. That's the story for Dante, a hostelry in New York that's been around for 104 years that was just named the top bar of the World's 50 Best Bar list for 2019. The bar has been around since 1915, but things really took a turn for the location when Australians Linden Pride and Natalie Hudson teamed with creative director Naren Young to update the bar in 2015.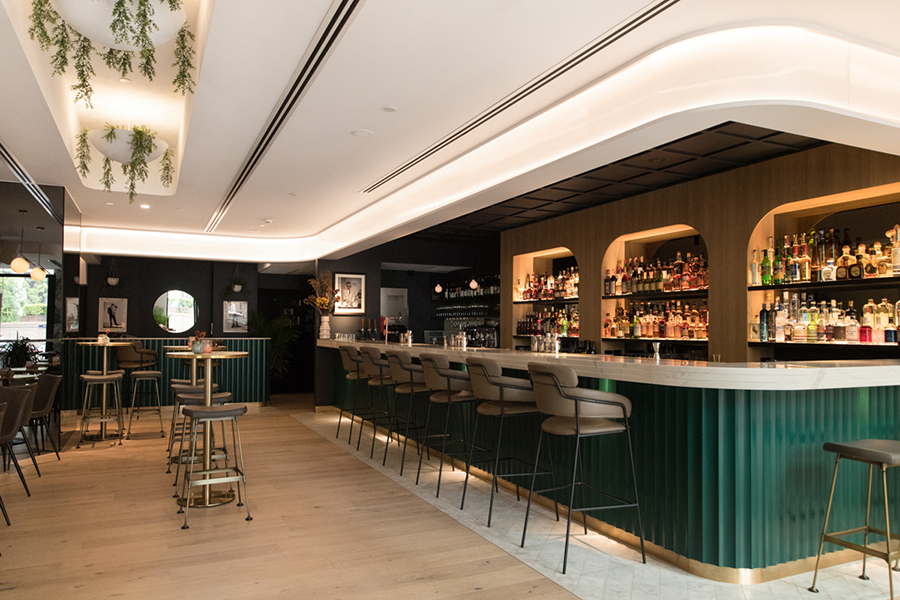 But you don't have to go to New York to find an incredible bar. The list of top 50—even the top 100—have plenty of locations for you to add to your bar crawling wish list. The number 2 bar is located in London's Mayfair district—the Connaught Hotel. Six New York Bars made the list, along with 10 bars in the UK. Bars from Central and South America as well as throughout Europe, Asia, and the Middle East made it onto the list. The top 50 saw 17 new entries with a total of 31 new bars making it onto the top 100 list, including Maybe Sammy from Sydney, who took home both the honor of scoring number 43 and being a new entry to the list. Peru's Carnaval scored marks as the highest new entry. While Buenos Aires' Floreria Atlantico rose 11 places to reach number 3 on the list, the most improved was Madrid's Salmon Guru, which rose 28 places to hit 19th. Maybe Sammy wasn't the only Australian bar to make the list. Maybe Sammy's fellow Sydneysider Bulletin Place came in at 66, as did the Baxter Inn at 79. Melbourne's Black Pearl followed up at number 80. Sydney popped up again at number 95 with PS40, a new entrant on the list.
The list was announced at the Roundhouse in London. The list is based on the opinions of more than 500 drinks experts, bartenders, and writers, each of whom are given seven votes to cast. The question is whether you agree with those votes. There's only one way to find out. Better get that passport ready.
Here is the full list of the World's 100 Best Bars in 2019:
Dante, New York
Connaught Bar, London
Florería Atlántico, Buenos Aires
The NoMad, New York
American Bar, London
The Clumsies, Athens
Attaboy, New York
Atlas, Singapore
The Old Man, Hong Kong
Licorería Limantour, Mexico City
Manhattan, Singapore
Native, Singapore
Carnaval, Lima
Katana Kitten, New York
Guilhotina, São Paulo- Brazil
Three Sheets, London
Himkok, Oslo
High Five, Tokyo
Salmón Gurú, Madrid
Paradiso, Barcelona
Indulge Experimental Bistro, Taipei
The Dead Rabbit, New York
Coupette, London
The SG Club, Tokyo
Dr. Stravinsky, Barcelona
Employees Only, New York
El Copitas, St Petersburg
Scout, London
Jigger & Pony, Singapore
Operation Dagger, Singapore
Baba Au Rum, Athens
La Factoría, Old San Juan – Puerto Rico
Presidente, Buenos Aires
Schumann's, Munich
Speak Low, Shanghai
Little Red Door, Paris
Linje Tio, Stockholm
The Old Man, Singapore
Lyaness, London
Happiness Forgets, London
Swift, London
Trick Dog, San Francisco
Maybe Sammy, Sydney
1930, Milan
Sober Company, Shanghai
Electric Bing Sutt, Beirut
Kw?nt, London
Artesian, London
Coa, Hong Kong
Jerry Thomas Speakeasy, Rome
SubAstor, São Paulo – Brazil
Tay?r + Elementary, London
Lost & Found, Nicosia – Cyprus
The Bamboo Bar at Mandarin Oriental, Bangkok
Scarfes Bar, London
Bar Benfiddich, Tokyo
Two Schmucks, Barcelona
Candelaria, Paris
Tales & Spirits, Amsterdam
Tommy's, San Francisco
28 HongKong Street, Singapore
Zuma, Dubai
Buck and Breck, Berlin
Oriole, London
Hanky Panky, Mexico City
Bulletin Place, Sydney
Sweet Liberty, Miami
Danico, Paris
Siete Negronis, Santiago – Chile
Baccano, Rome
Quinary, Hong Kong
BlackTail, New York
Central Station, Beirut
Dry Martini, Barcelona
Lobster Bar, Hong Kong
Long Island Bar, New York
Panda & Sons, Edinburgh
Satan's Whiskers, London
The Baxter Inn, Sydney
Black Pearl, Melbourne
ABV, San Francisco
Drink Kong, Rome
Charles H, Seoul
Le Syndicat, Paris
Bar Trench, Tokyo
Nottingham Forest, Milan
Donovan Bar, London
Sin+Tax, Johannesburg
Bar Orchard Ginza, Tokyo
Nutmeg & Clove, Singapore
Lost Lake, Chicago
Tropic City, Bangkok
The Pontiac, Hong Kong
Amor y Amargo, New York
PS40, Sydney
Frank Bar, São Paulo – Brazil
The Gibson, London
Mabel, Paris
Aviary, Chicago
Clover Club, New York
---
Featured Video from Man of Many