How to Make the Perfect Gin and Tonic For Any Palate
When it comes to classic cocktail combinations, few measure up the lofty standards of the gin and tonic. Simple, elegant and refined, the light and refreshing mixed drink is a staple of bars, households and back-decks the world over. In fact, in Douglas Adams' classic novel The Restaurant at the End of the Universe, the narrator quips that "85 per cent all known worlds in the galaxy, be they primitive or highly advanced, have invented a drink called 'jynnan tonnyx' or gee-N'N-T'N-ix, or jinond-o-nicks, or any one of a thousand or more variations on the same phonetic theme." However you say it, spell it, or drink it, you can't deny that the simple gin and tonic is by far one of the most recognisable and well-loved cocktail recipes ever invented.
But did you know the classic concoction wasn't always designed as a tasty treat? In fact, the iconic gin and tonic recipe has a far more interesting backstory than simply being born on the bartops of some innovative mixologist's bench. The once exotic, now stock-standard cocktail has forged an irrepressible lineage as both the cause of and cure for whatever ails you.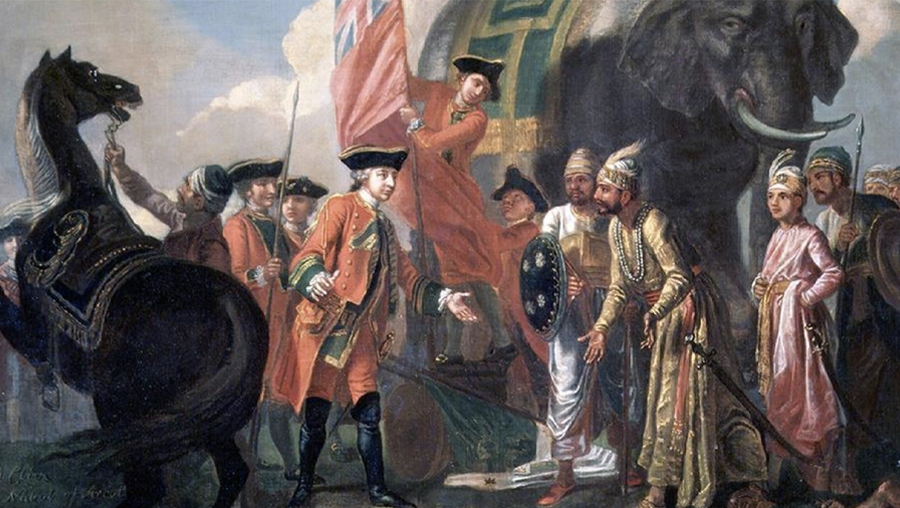 History of the Gin and Tonic
To truly trace the heritage of the gin and tonic recipe, you have to go back a surprising distance. First introduced by the army of the British East India Company in India way back in the 1700s, the gin and tonic recipe was not created to the take the edge off a hard day. Instead, it was developed as a potential cure for malaria. During the 18th Century, diseases such as malaria were running rampant in India and other tropical regions, decimating not only foreign occupants but the locals as well. As the illness took a stranglehold on the area, medical professionals worked to discover a cure, eventually noting the positive effect an ancient herbal medicine known as quinine was having on sufferers.
Quinine was originally used as a muscle relaxant by the Quechua people, indigenous to Peru, Bolivia and Ecuador. By grinding the bark of the cinchona tree, the Quechua were able to create a mixture that halted shivering due to low temperatures. The concoction made its way across the globe, landing in Europe in the early 1570s where it was used for a variety of ailments. But over a hundred years later in India, Scottish doctor George Cleghorn was studying how the quinine could be used to treat his troop's crippling malaria problem.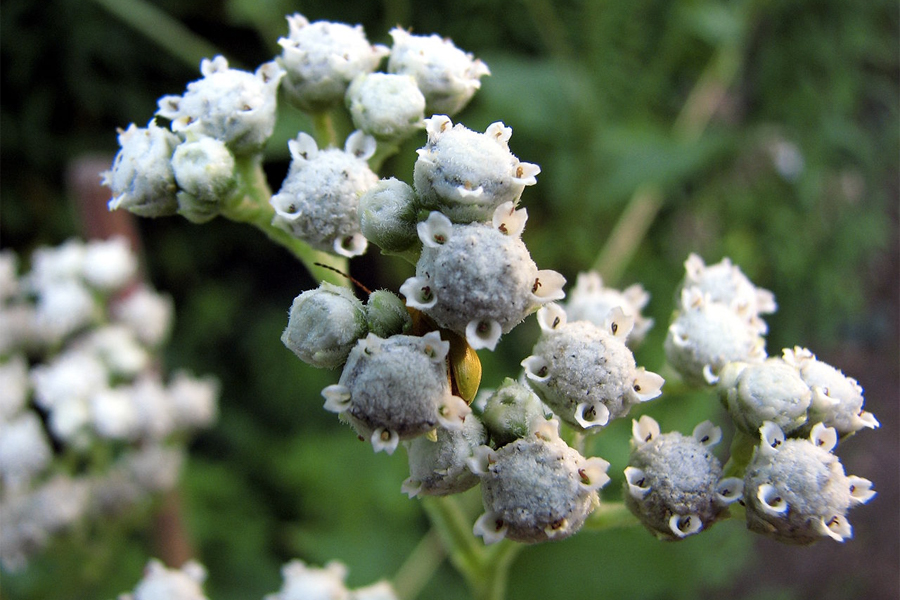 Extremely bitter and difficult to swallow, the quinine was mixed with water, similar to how the Quechua people would ingest it traditionally. British officers didn't have the stomach for the newly-named 'tonic water', however, and took to adding their own elements, such as sugar, lime and gin to lesson the disgusting taste, and thus, the gin and tonic was born. It made sense, officers were already granted a gin ration so using it to dampen the harsh flavour of the quinine tonic was a good excuse to get on the sauce.
Here in 2020, our tonic waters are a far cry from those used back then. As it is no longer used as an antimalarial, tonic water today contains much less quinine, is usually sweetened, and is consequently much less bitter.
Which Gin is Best For a Gin and Tonic?
So, now you've got the history under your belt, it's time to get a little gin in your glass. But which gin is best for a gin and tonic? The classic cocktail is simple in nature and regularly involves only two to three ingredients, so as a result, the gin that you choose will have a significant bearing on the final flavour of your cocktail. Even a subtle change of brand, consistency or batch can impact the gin and tonic recipe, so it pays to know what you're putting in. But before we scare you off too much, it's not all bad. In fact, there are more quality, accessible gin producers now than ever before. You could say there's never been a better time to learn how to make a gin and tonic.
Here is a list of the 6 best gins to use for a gin and tonic.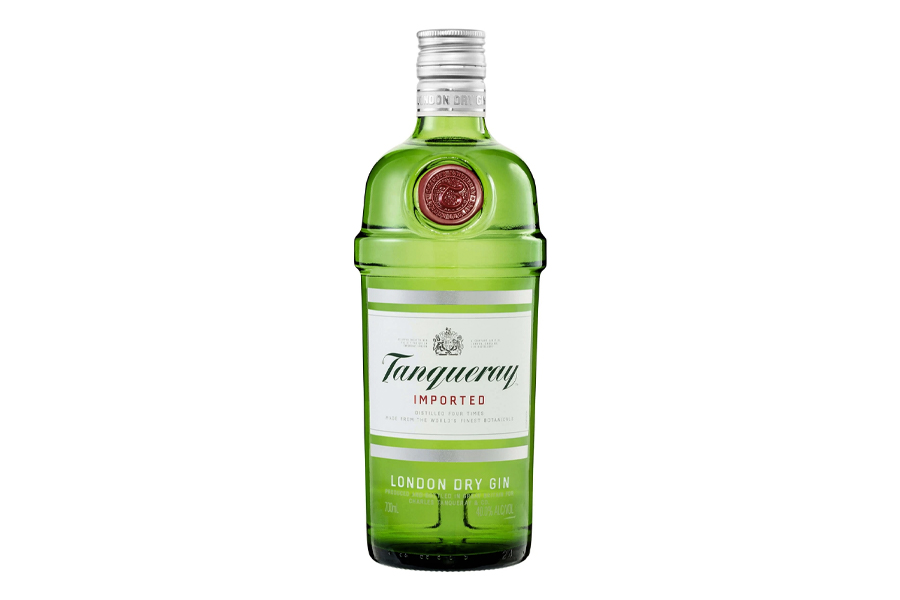 1. Classic Gin and Tonic – Tanqueray
As far as traditional gin drinking goes, Tanqueray is the gold standard. At a reasonably affordable price point, this gin is the definition of an all-rounder and a highly-valued addition to any liquor cabinet. The London-dry style gin has been a favourite of gin and tonic drinkers since those early malaria-busting days. Use this liquor in your gin and tonic recipe and you'll note the strong juniper flavour cuts through the bitterness of the tonic without going overboard.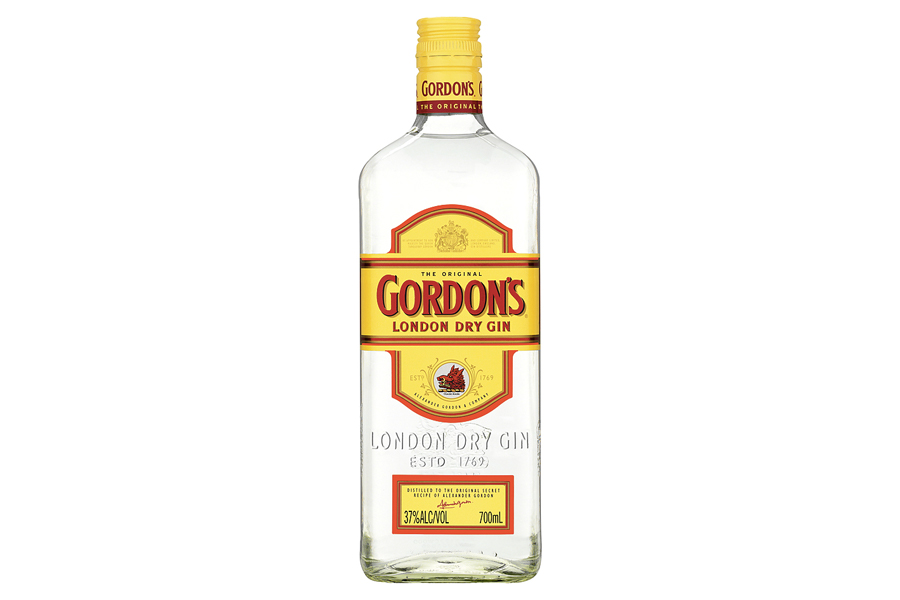 2. Budget Gin and Tonic – Gordon's Dry Gin
Maybe this is your first experience making a gin and tonic, or maybe you're on the budget end of the drinking spectrum. Either way, Gordon's London Dry Gin is a decent alternative that provides an entry-level approach to the iconic alcoholic beverage. The best plastic-bottled gin.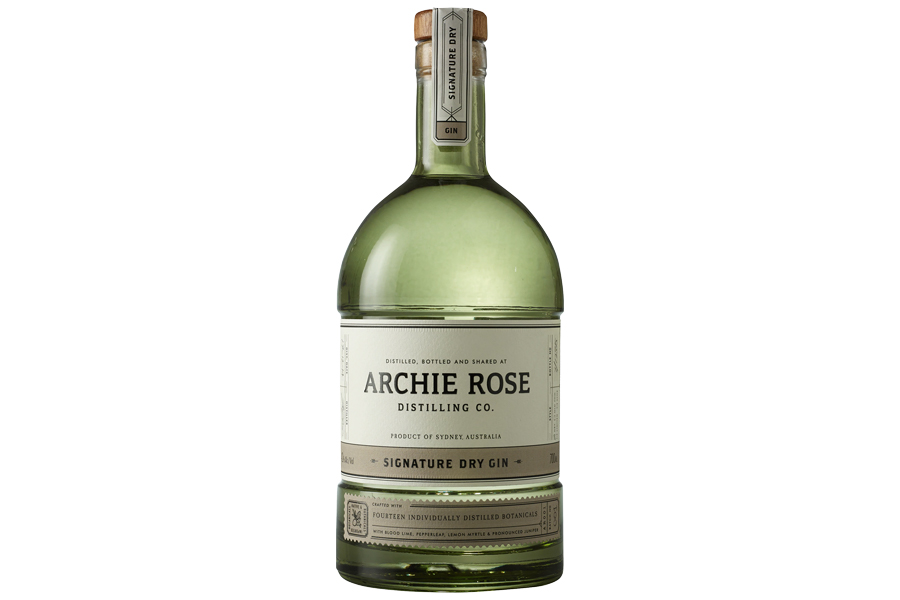 3. Aussie Gin and Tonic – Archie Rose Signature Dry
Australian distillery Archie Rose is fast-becoming a world-leader in the gin game. The brand's signature dry gin features fourteen traditional native botanicals and is accented by native Australian blood limes, pepper leaf, lemon myrtle and mint for a fruity take on the classic cocktail.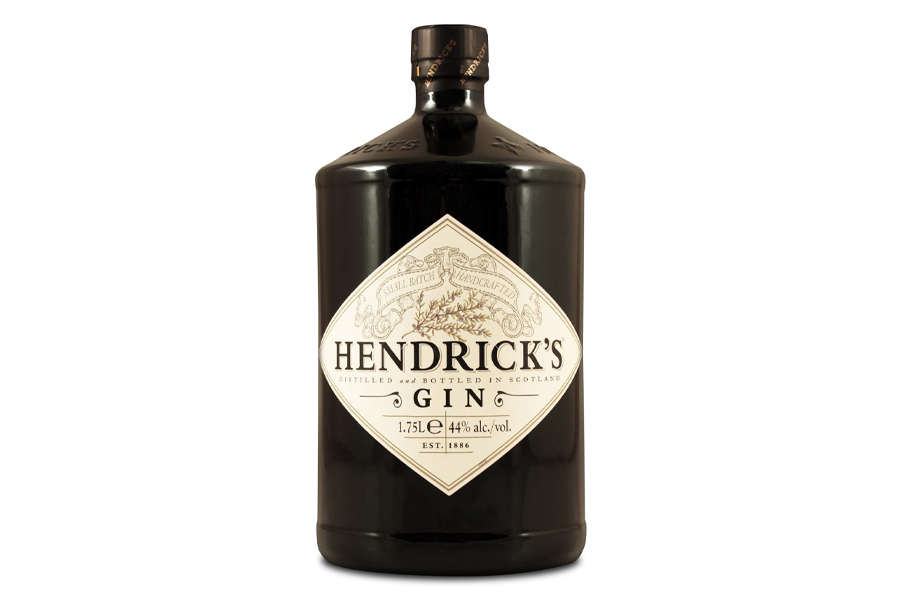 4. Complex Gin and Tonic – Hendricks
Instead of the regular citrus peels and juniper, Hendrick's Gin highlights a broad range of flavours like rose and cucumber, giving it a subtle lift. Use a straightforward, name-brand tonic like Schweppes to truly bring those sweet and floral flavours to the surface.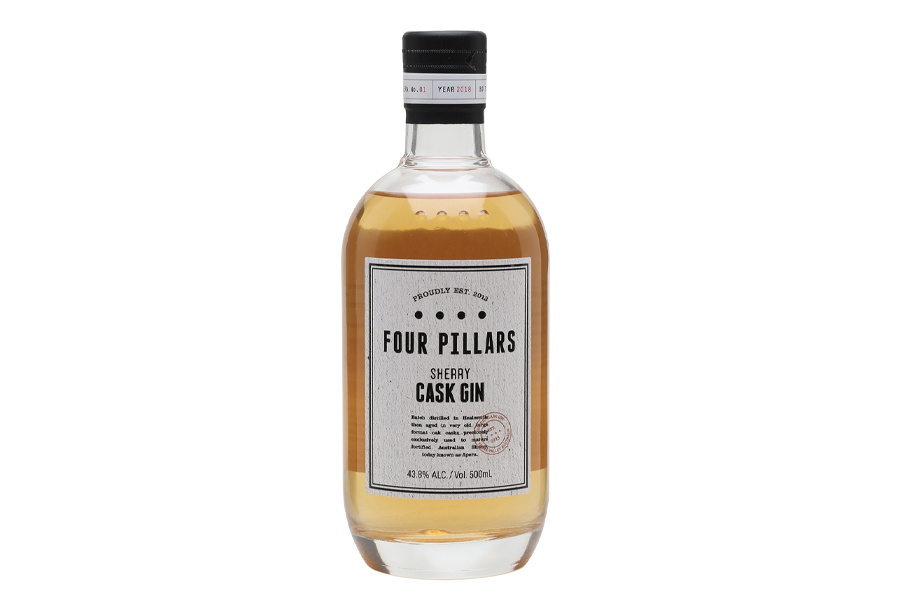 5. Barrel-Aged Gin and Tonic – Four Pillars Sherry Barrel Aged
If you aren't necessarily a gin drinker but you want to experience the classic two-ingredient cocktail for yourself, try out a barrel-aged gin. Australian distiller Four Pillar's Sherry Barrel-Aged gin is the perfect middle ground for dark spirit drinkers to enter the gin game. Aged in sherry casks for over a year, this gin has an extra added spice for a bitey G&T.

6. Heavy Gin and Tonic – Four Pillars Navy Strength Gin
Not many distilleries make a Navy strength gin anymore, but Aussie operation Four Pillars isn't afraid of the strong stuff. This batch is made in essentially the same fashion as the brand's flagship Rare Dry Gin, just with half the botanical basket and an added flavour of native finger limes. If you're a fan of a heavy proof, this is the gin for you. At 58.8 ABV, the Four Pillars Navy Strength gin is an absolute weapon. Not for the faint of heart.
Gin and Tonic Ingredients
As we mentioned earlier, a true, traditional gin and tonic recipe calls for just two to three ingredients, so it should be easy to make, right? Wrong. The smaller the list of ingredients, the greater the potential for things to go south. After all, some of the simplest recipes are the hardest to master. With no mixers or additions to hide behind, the true flavour of the gin must remain paramount. Any inconsistencies in the ingredients will be impossible to ignore, so it's best you get it right.
To make the perfect gin and tonic, the ingredients you need are;
2 ounces gin;
4-5 ounces tonic water;
ice; and
lime wedge or cucumber slice.
The other element to consider is gin and tonic ratio. Most gin and tonic drinkers will call for a ratio of between 1:1 and 1:3 gin to tonic water, however, this is a matter of personal preference.
Gin and Tonic Recipe
Unlike those early malaria-busting concoctions, the modern gin and tonic recipe calls for a far more refined hand. The measures that we have used in this gin and tonic recipe runs on a 1:2 gin to tonic water ratio, offering a subtle kick with a refreshing bite. Here is how you make the perfect gin and tonic;
Gather the ingredients.
Fill a highball glass with ice cubes.
Pour 2 ounces of gin and 4-5 ounces of tonic water into the glass.
Stir well.
Garnish with lime wedge or cucumber slice.
A lime wedge is most commonly used as a garnish for a gin and tonic due to its natural acidity and citrus flavours. Many bartenders will run the lime wedge around the edge of the glass prior to adding ice in order to get a further hit of citrus zest upon first sip.
Main alcohol: Gin
Served: On the rocks, over ice
Standard garnish: A slice or wedge of lime
Drinkware: Rocks glass, Highball glass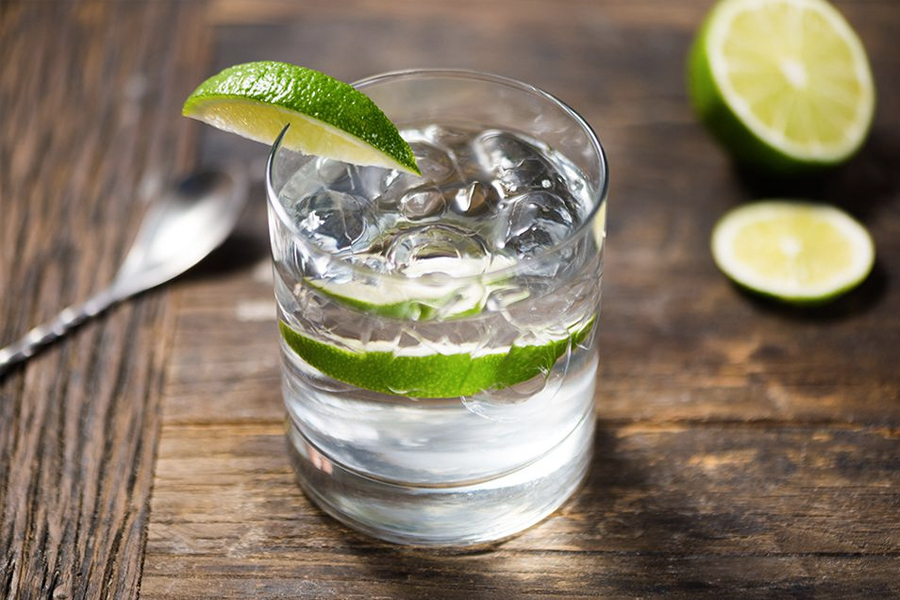 Recipe Variations on How to Make a Gin and Tonic
Just like Douglas Adams proposed, almost every culture has its own variation on the classic gin and tonic recipe. One of the most popular is the Spanish cocktail, affectionately known as Gin-Tonic. The mixture differs from a traditional gin and tonic in that it is served in a balloon glass, or copa de balon with plenty of ice and a garnish that is tailored to the flavours of the gin. The garnish plays off the chosen gin's notes, whether they be herbs, vegetables, fruit or botanicals.
On the continental side of the equation, The Parisian is another take on the classic gin and tonic recipe. This variation involves taking a herbal gin and adding a tablespoon of elderflower liqueur. Next, equal parts tonic water and champagne are added, before being garnished with a slapped sage leaf and a lemon wedge.
Finally, the Posh G&T is a popular variation on how to make a gin and tonic. To make this version, take a vibrant, citrus gin and add a tablespoon of sweet vermouth. Next, add two dashes of peach bitters, top with tonic water and garnish with a handful of seasonal berries.
Whether you are a novice to the art or you know how to make a gin and tonic like a pro, understanding the flavours and history of the iconic two-ingredient cocktail is important. The gin and tonic ratio is key, as is the brand of gin you use and tonic water you add. All elements are balanced equally in terms of weight and significance.
It's true. The humble cocktail has come a long way since those days of the British East India Company, so, next time you find yourself sitting back enjoying a cool refreshing G&T, thank Dr Cleghorn and his malaria studies for the hot tip.
Still have questions? We've got you covered.
General FAQ
What is the best gin for a gin and tonic?
There are a number of award-winning gins you can use for a gin and tonic recipe, however, the most common and popular brand is Tanqueray.
What is the best tonic for a gin and tonic?
The tonic you use in a gin and tonic is vitally important. Name-brands such as Schweppes offer quality mixers that capture the tradition vibrancy of the gin.
What garnish do you use for a gin and tonic?
A lemon wedge is the most common garnish for a gin and tonic, however, Tanqueray drinkers usually opt for a cucumber slice.
You'll also like:
How to Make the Perfect Old Fashioned for International Whisky Day
10 Easy Irish Whiskey Cocktails You Can Make At Home This St. Paddy's Day
16 Best Australian Gins for the Tonic of Your Dreams