Lark Distilling Co. Gets Experimental with 'One-of-a-Kind' Chinotto Cask Single Malt
Australia's foremost whisky distillery has added a touch of Italian elegance to the mix, with the announcement of Lark Distilling Co.'s Chinotto Cask. Distilled with the same local ingredients that the Tasmanian icon has become renowned for, the Lark Chinotto Cask ushers in a unique era for the brand, amid a period of great innovation. The unexpected twist features the popular Italian carbonated beverage Chinotto, and comes just months after Lark dabbled in Muscat casks for a revamped play at port finishes.
You'll also like:
Lark's Muscat Cask Finish is 'Tasmania in a Bottle'
Corralejo Extra Añejo Tequila is Really, Really F*#king Good
This $20 Shiraz Was Just Named Barossa's Best Red Wine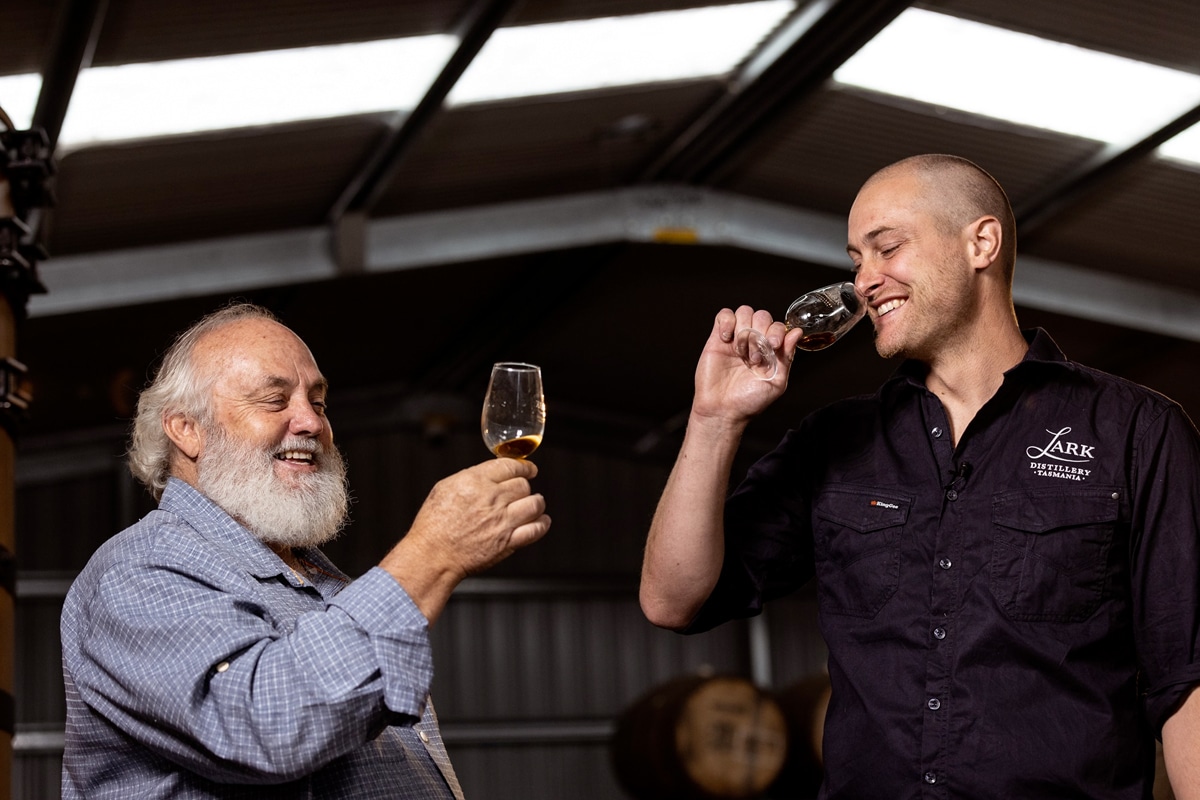 The latest concoction comes by way of head distiller Chris Thomson. According to the producer, the idea came to him when he was sampling a range of house-made single-malts, encouraging him to explore a wildly creative new endeavour. Working alongside local producer OSARE, the fruit of Thomson's labour is now up for grabs. And it is a journey.
Sweet and creamy on the nose, the lark Chinotto Cask offers fresh vanilla beans and barley wine before bringing hints of charcoal citrus and cinnamon on the palate. To finish, the whisky houses an indulgent, sweet coffee note that sees a tingling cola and lingering orange cut through.
"There is something so thrilling in pushing the boundaries and what I love about this whisky is that it's so unconventional yet the flavours make sense," Thomson said. "We never would have thought that pairing a single-malt whisky with this carbonated beverage would lead us to such a complex and elegant flavour profile, but we were overcome with such curiosity and adventure within us that we couldn't resist experimenting with it. The results in flavour speak for itself."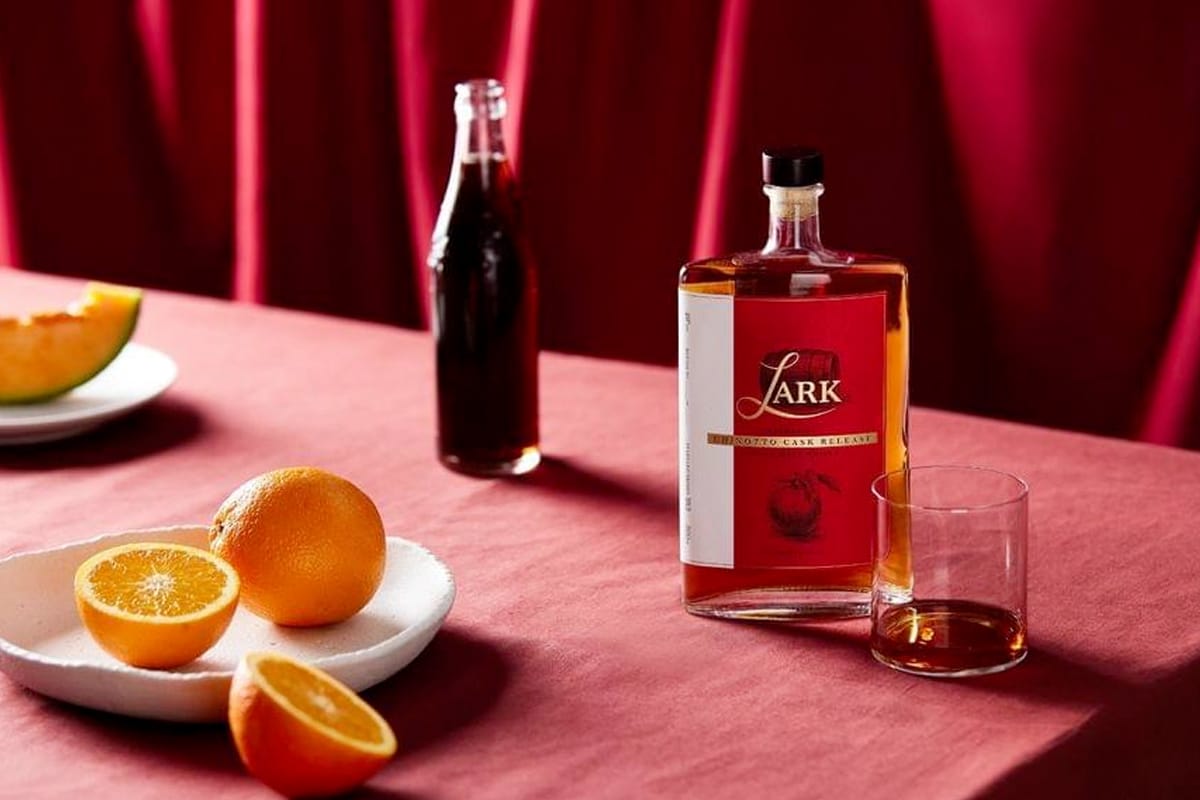 While it's certainly a surprise to see the Chinotto Cask make an appearance, innovation is hardly a new thing for Thomson and Lark. The iconic Tasmanian distillery has been pushing the boundaries of Australian whisky for almost 30 years, and with a heritage that allows for experimentation, you can expect to see more of the same.
The new Lark Distilling Co. Chinotto Cask is bottled at 49% ABV and is available for AUD$299.99 for a 500ml bottle.
You'll also like:
Lark's Muscat Cask Finish is 'Tasmania in a Bottle'
4 Delicious Summer Cocktails Using Archie Rose Barware
Drake's Whiskey 'Virginia Black' Has Finally Landed in Australia