Stellum Spirits Makes Cask Strength American Whiskey Sexy Again
From the master bottlers and blenders behind Barrel Craft Spirits comes a new range of cask-strength whiskeys. Created in celebration of the modern enthusiast, Stellum is every bit as refined as its polished bottle design would suggest. Founder Joe Beatrice was driven by compulsive attention to detail in his pursuit of complex flavour and nuance. The result is a signature line-up of bourbon, rye, and single barrel expressions, each delivering serious bang for your mid-range buck.
You'll also like:
Buffalo Trace's Weller Adds Single Barrel to the Mix
21 Best Bourbon Whiskeys
This Premium Bourbon Will Make Your Favourite Whiskey Lover's Entire Year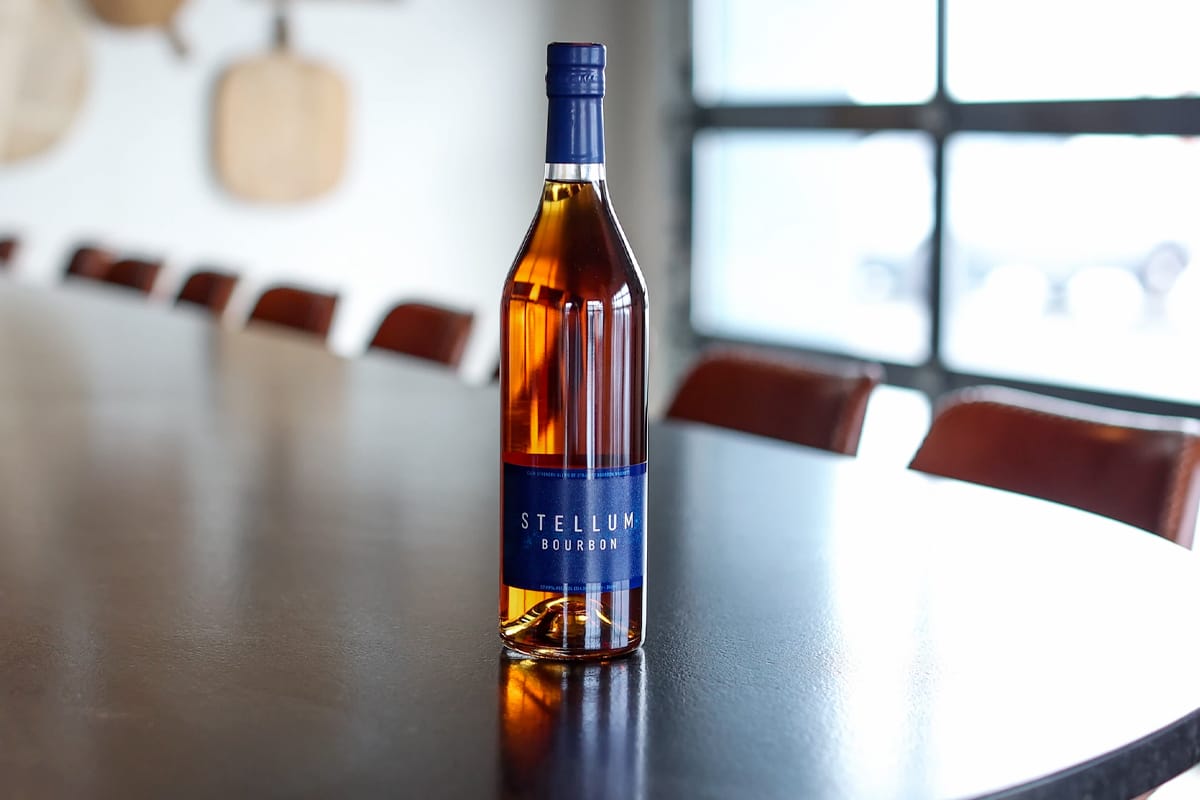 We can think of no better brand to produce a new series of cask-strength expressions than Barrel Craft Spirits (BCS). With their industry-wide connections and award-winning expertise, BCS has come to set the standard for American independent bottling and blending. Their latest experiment puts those aforementioned assets to use within a minimalist template, thereby conjuring a contemporary allure. Don't be fooled by the pared-down design, however, as these whiskeys still bring plenty of big flavours.
"We wanted to create a brand that brings American Whiskey into the modern age with simple elegant blends and single barrels selected with care and intention," explained Joe Beatrice. "Our whiskeys are created through a rigorous process of study, observation, and experimentation. We are driven by progress, polish and—above all—attention to detail. We will always think critically about how to make our whiskey better."
At the heart of Stellum Bourbon are three Indiana-born mash bills, two of which are high in rye content and a third that's almost exclusively corn. Vintage barrels from Kentucky and Tennesee are incorporated gradually throughout the multi-blending process to create a bold and unique flavour profile. That profile opens with a nose of clove, allspice, macadamia nuts, sweet honeysuckle, fruit, and toasted rye.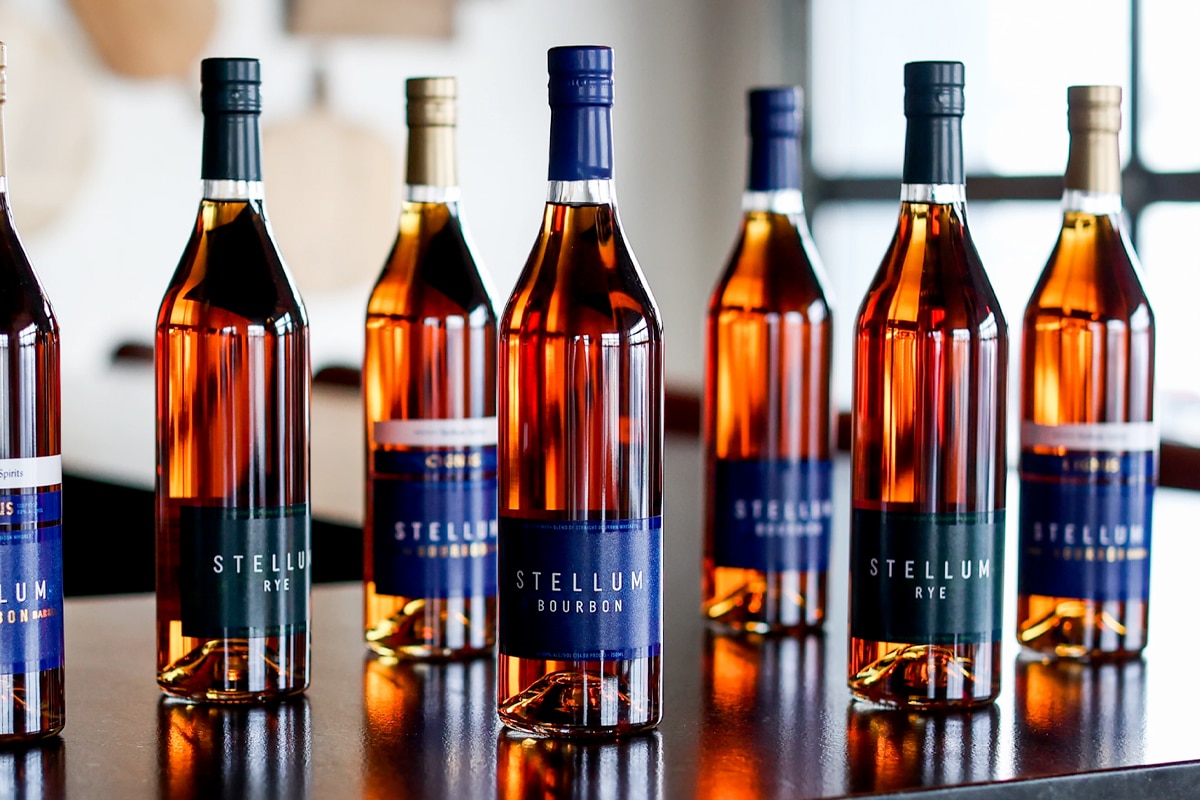 The taste is similarly firing on a host of cylinders, interweaving layers of vanilla, marshmallow, and banana custard with undercurrents of black pepper, cinnamon, baked apple, and spice. It all rides out on a surprisingly mellow finish of candied ginger, honey, and black pepper. Add a drop or two of water to dial down the black pepper accents while bringing baked apple flavours to the forefront.
Likewise bottled at cask strength, Stellum Rye is as quintessentially American as apple pie. The label took a 95% Rye Indiana mash bill and slowly integrated barley-forward rye from Kentucky and Tennessee barrels. At first whiff comes a bounty of stewed fruit and baking spice, soon counterbalanced by notes of nutmeg and clove. That's followed by the pure taste of cherry, coca-cola, bubble gum, and classic rye spice, with hints of lemon peel, green apple, and spearmint. A finish of star anise, white pepper, and mint slithers away on a honeyed trail of jasmine green tea.
Crafted with care and minimalist by design, Stellum Spirits carries the torch of uncompromised American whiskey into the modern era. It's currently available through select retailers in the US and online via the brand's own website. The bourbon is bottled at 114.98 proof (57.49% ABV) while the rye is bottled at 116.24 proof (58.12% ABV). Both core statements are packed with flavour and priced at just US$54.99.
You'll also like:
Buffalo Trace's Weller Adds Single Barrel to the Mix
21 Best Bourbon Whiskeys
This Premium Bourbon Will Make Your Favourite Whiskey Lover's Entire Year