Are you based in Sydney, a fan of premium Aussie whisky, and free on the night of Wednesday, August 2nd? If so, we have just the giveaway for you. Enter below for a chance to win double passes to the launch of the new Morris Tokay Barrel Single Malt Whisky at Bridge Lane Bar in the heart of the CBD. We're giving away three double passes (valued at $400 per double pass) and three runner-ups will also have the chance to win an additional whisky pack (valued at $199 per pack). Enter below and good luck.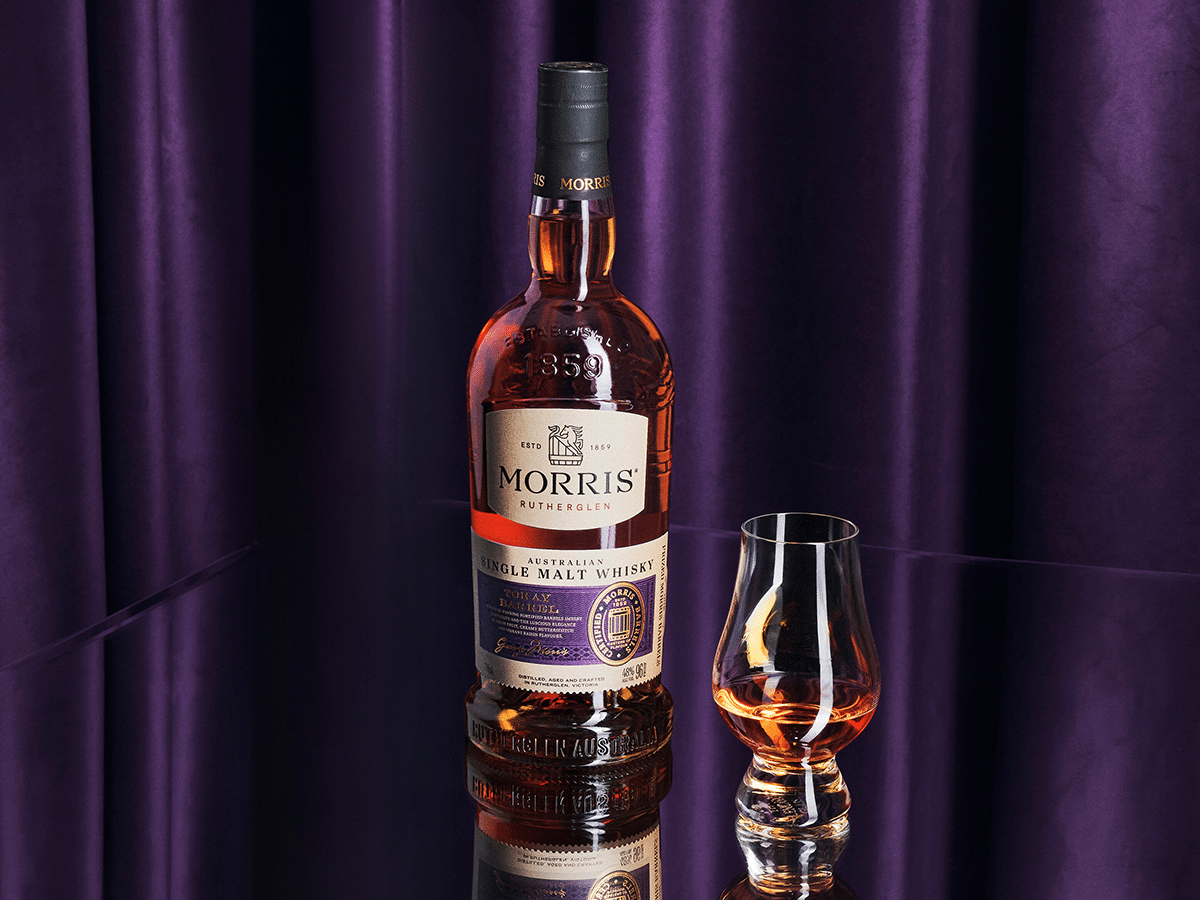 Morris Tokay Barrel Single Malt Whisky
Rutherglen-based Morris was best known for crafting delicious fortified wine when they brought a dormant still out of retirement back in 2016. So began Morris Whisky and a legendary range of award-winning, quintessentially domestic single malts. Made using 100% Australian premium malted barley and local water, each batch is matured in barrels sourced from the family winery and finished in a curated selection of Morris' own fortified casks. If you're looking for the true flavours of Australia, you've found them right here.
Morris Whisky has been knocking it out of the park since their first release and that trend certainly continues with the distillery's Tokay Barrel expressions. The inaugural batch was crafted in partnership with The Whisky Club and then voted 'favourite Australian whisky of the year' by club members. It went on to win Double Gold at the 2022 San Francisco Worlds Spirits competition and Master at the Spirits Business Luxury Masters in the same year.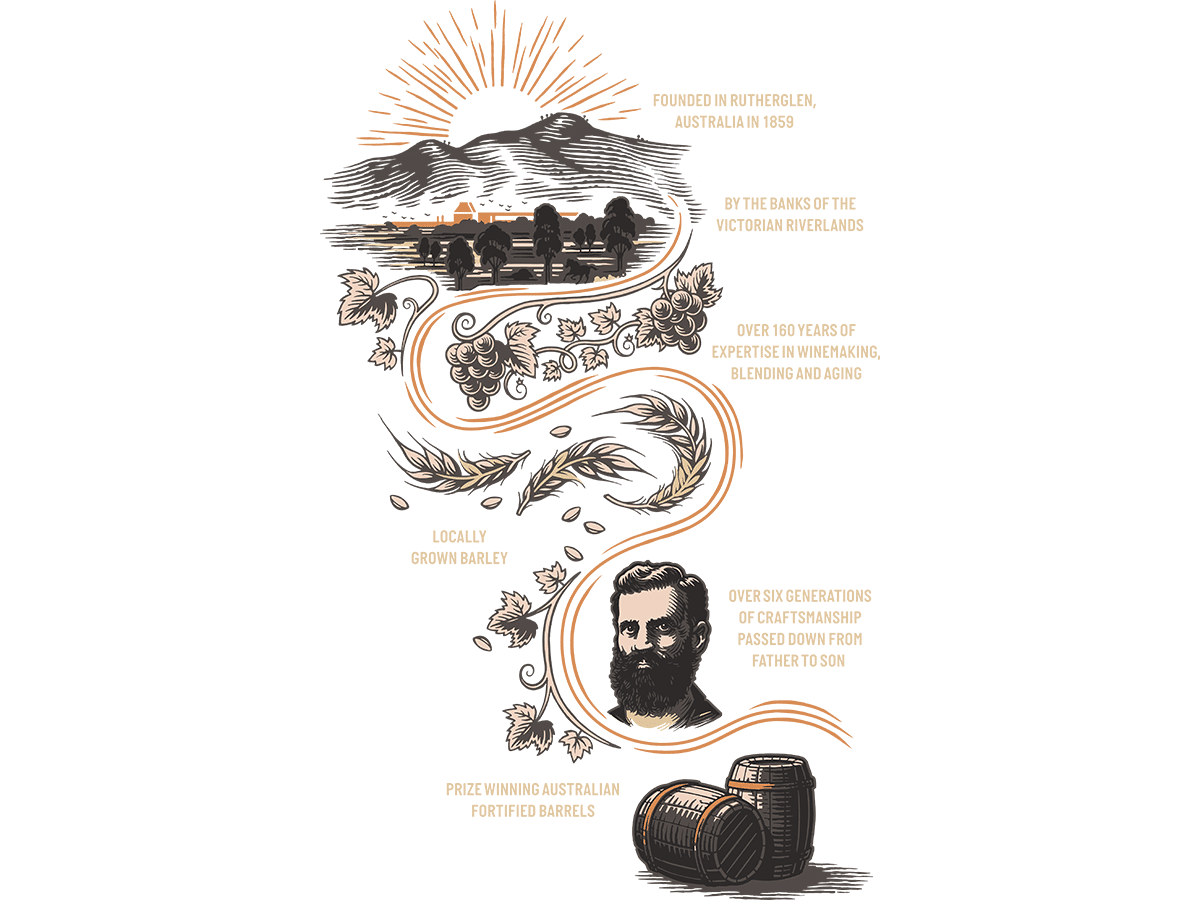 The second Morris Tokay Barrel Single Malt Whisky—which launches at Bridge Lane Bar on 2 August—is similarly superb and entirely homegrown. Crafted from local ingredients, it's aged primarily in French oak ex-red wine casks at the brand's regional distillery in the small town of Rutherglen, Victoria. For the finishing touch, it undergoes additional maturation inside barrels that formerly held award-winning 15-year-old Morris Cellar Reserve Grand Topaque (Tokay).
Rich and colour and character alike, Morris Tokay Barrel Single Malt Whisky opens on a nose of dried orchard fruit, malted butterscotch, and burnt toffee. At first sip comes a vibrant wave of fresh fruit, revealing decadent layers of white chocolate and creme brulee with a hint of oak spice as it unfolds over the palate. The long finish delivers sensuous notes of warm honeycomb and chewy raisin and rounds out the overall theme of subtle intensity.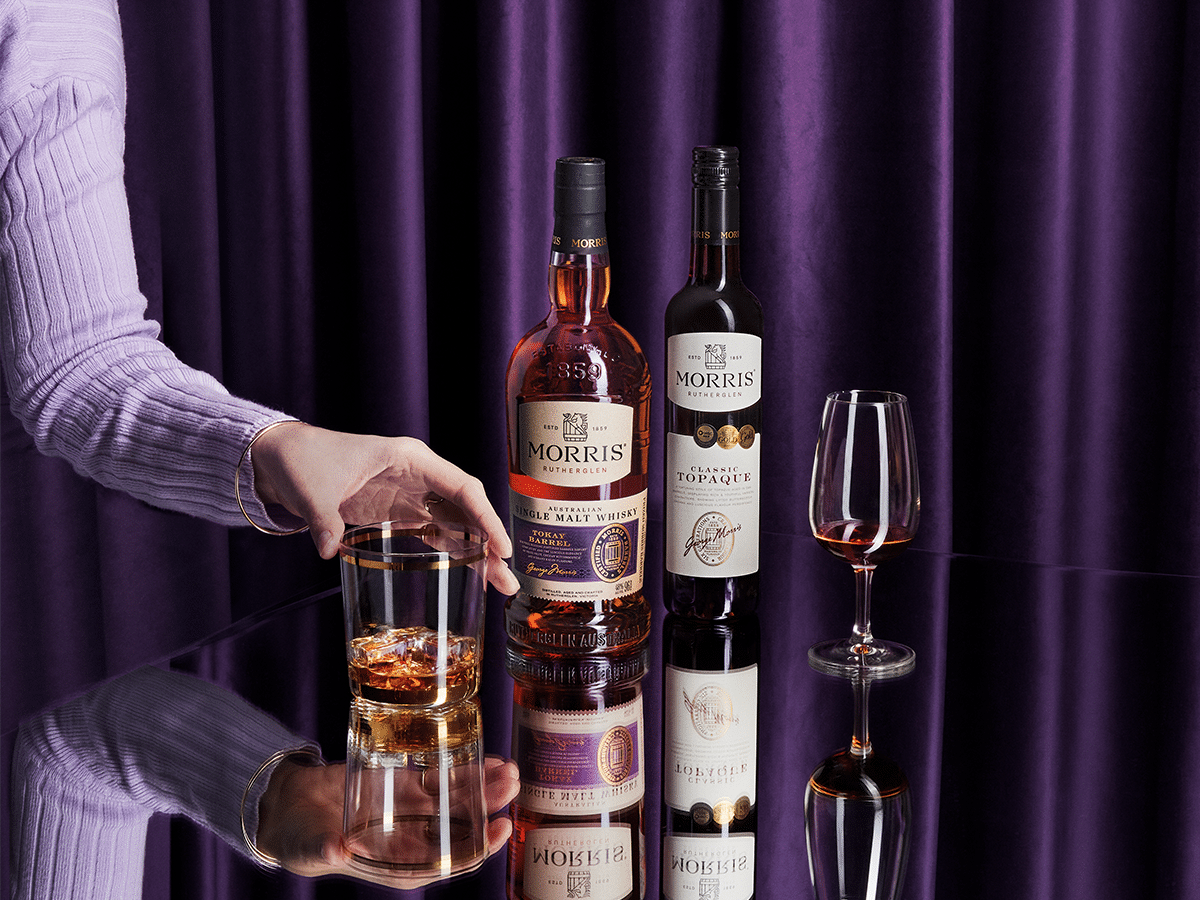 Launch Event at Bridge Lane Bar
You should be all geared up to try the new Morris Tokay Barrel Single Malt Whisky and its indulgent flavour profile, which makes glorious use of local ingredients and family-owned barrels. And what better way to score a taste than by entering our current giveaway? The winners will receive a double pass to the launch event at Bridge Lane Bar in the CBD on Wednesday, August 2nd. This offer extends only to Sydney-based residents who are available to attend on the night of the event. Three runner ups will also have the chance to win a Tokay Barrel Whisky Pack (valued at $199), containing Tokay Whisky and Grand Topaque fortified wine. Enter below.
WIN! Double Passes to the Tokay Whisky Launch Event at Bridge Lane Bar