With Father's Day fast approaching, you have a perfect opportunity to give back to the male influence in your life. Or, if you're a dad yourself, now's the time to start dropping hints on the sort of gifts you would love to unwrap this September.
We've curated a list of some incredible items for dads who crave the finer things in life—the type of luxury items best added to the home once the kids have moved out. We're talking vintage champagne, a leather chess set, 18-karat gold jewellery and even a bulletproof whisky cabinet for protecting your delectable drinkables.
Once you've perused the line-up, be sure to forward the link to your loved ones. You can thank us later. Now presenting the 2020 Father's Day gift guide for luxury lovers:
Note: Father's Day in Australia is on the first Sunday of September—a different day to the USA and UK which is on the third Sunday of June, but that doesn't mean you can't shop for the glorious gifts listed below!
You'll also like:
Father's Day Gift Guide 2020 – The Watch Lover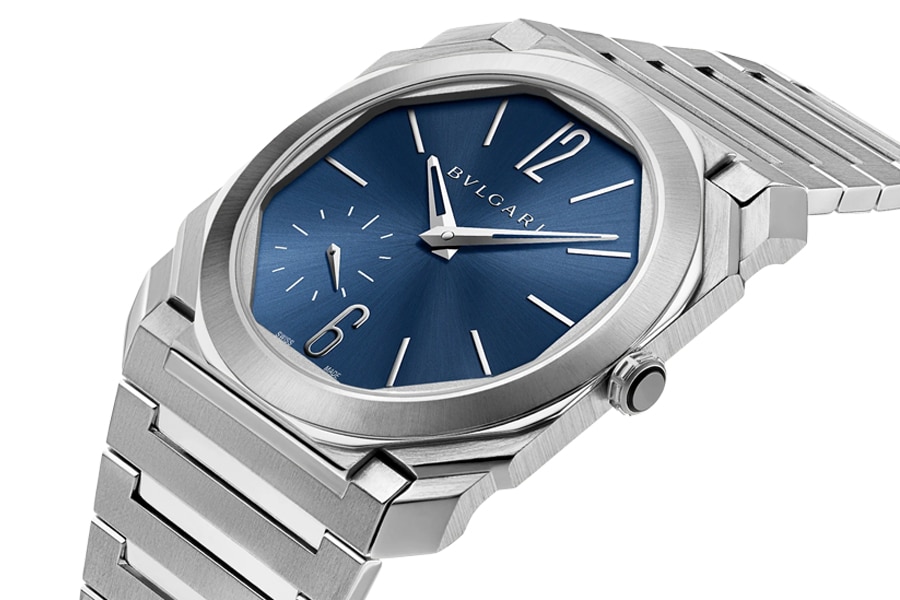 Bulgari Octo Finissimo Timepiece
In Partnership with Bulgari
Italian label Bulgari has the perfect timepiece for that dad who craves luxury at every turn. The Octo Finissimo Automatic watch is a distinct and daring expression of the highest precision.
Driven by the timeless, yet innovative principals instilled in Bulgari by Leonardo Da Vinci, Octo is the ultimate pairing of Italian design and Swiss mastery. A blue lacquered dial with a sunburst finishing is presented upon an extra-thin satin-polished stainless steel case with an integrated bracelet.
The unique octagonal case design is inspired by the 310 AD Roman Massentius Basilica. The mechanical manufacture movement features automatic winding and a platinum micro-rotor. The technology can be admired through the transparent caseback. This piece is a new milestone in luxury and the ultimate in Father's Day gifting. – AU$17,800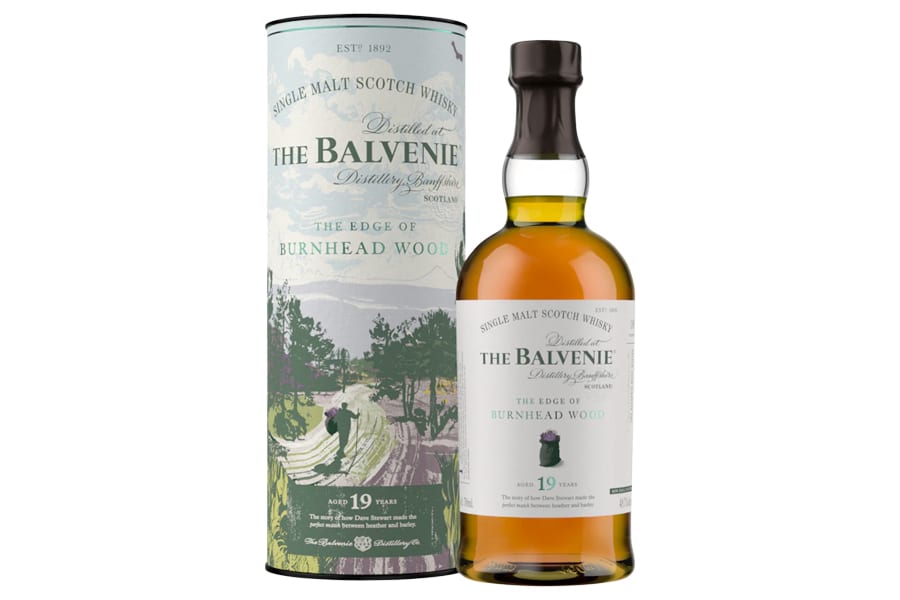 Balvenie 19 Year Old The Edge of Burnhead Wood Whisky
Boozehounds will adore this Balvenie 19 Year Old. The fourth release in the Stories range is a fascinating single malt, packed with honey, dried blossoms and fragrant oak. All ingredients were grown on Balvenie's own Dufftown estate, including home-grown barley and water from the property's Robbie Dhu spring. The result is a Speyside whisky that possesses a fruit-forward personality finished with a whisper of candied ginger. It's utterly delicious! – $475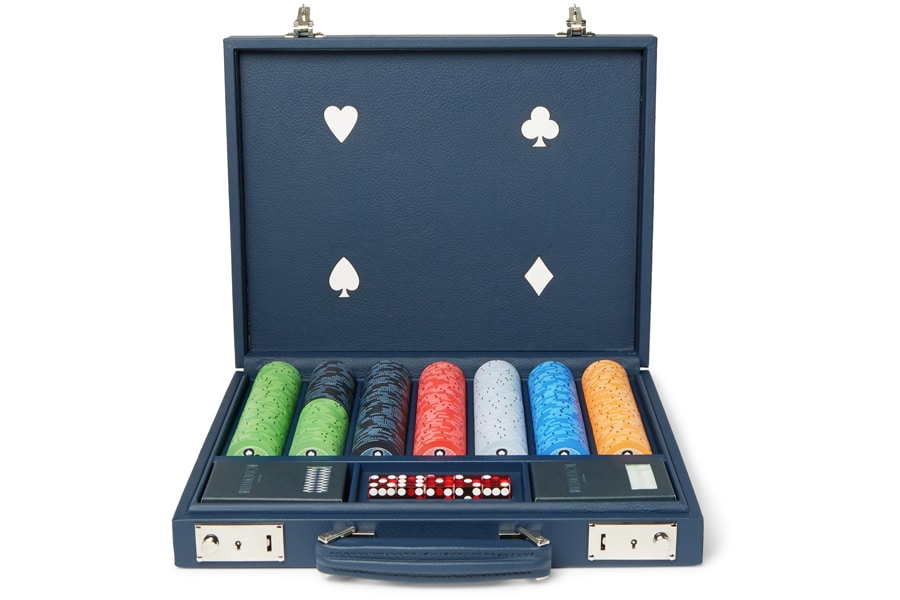 William & Son Poker Set
The William & Son Poker Set is no bluff. Presented in a supple blue leather carry case and designed with portability in mind, this UK made set is as good as it gets without having to step into the Bellagio for a hand or three. It's a gift that James Bond himself would approve of, and you can't do any better than this for that looming poker night. – AU$5,260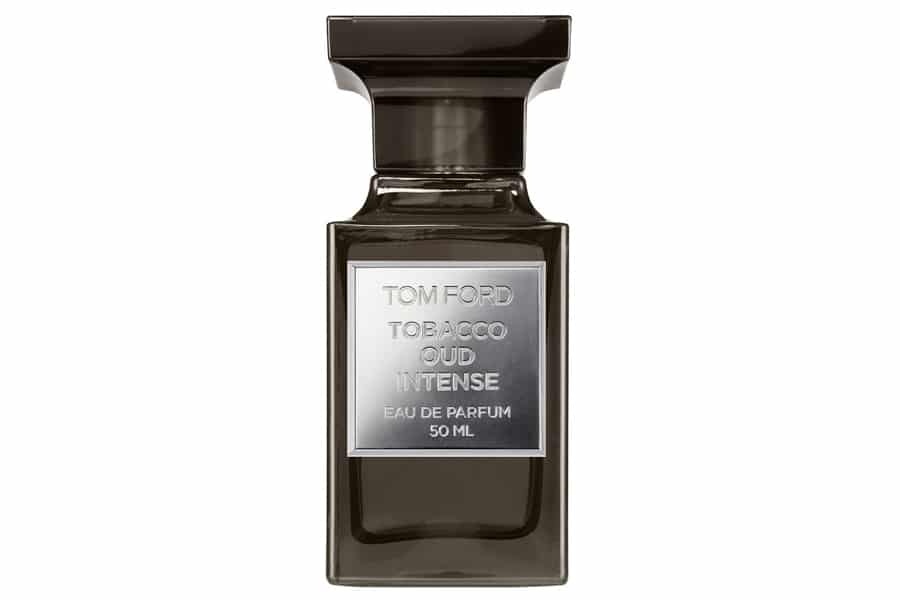 Tom Ford Oud Wood Intense Fragrance
As one of the rarest, most precious and expensive ingredients in a perfumer's arsenal, Oud Wood forms the backbone of this luxurious Tom Ford fragrance. Oud wood is often burned in the incense-filled temples of Bhutan, and now it's combined with rosewood and cardamom for a smoky blend that entices and defines. For the 10th anniversary of Tom Ford utilising Oud Wood, this new fragrance labelled "Intense" features a higher concentration of elements, amped-up for a hydrating burst of aromatics and spices such as piquant cypress, juniper, and angelica root. – AU$480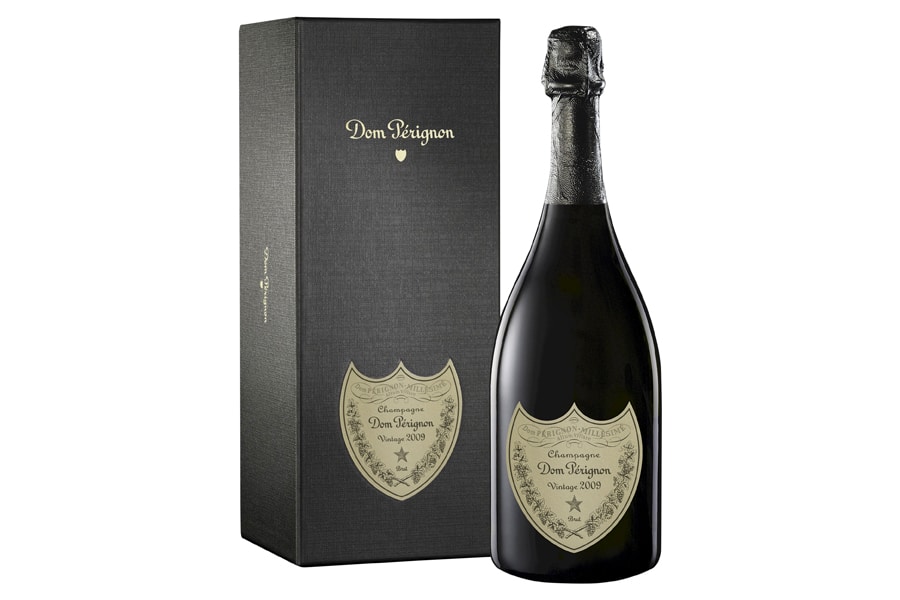 Dom Pérignon Vintage Champagne
Arguably the best Champagne in the world, Dom's distinctive dark green shield inspires respect and reverence. This 2009 vintage is vibrant, intense and complex, expressing the delight that is Pinot Noir elevated by the pop of the cork and its beautiful bubbles. Presented in a branded box, this bottle of Dom Pérignon provides the very essence of any luxury celebration. Pop the bottle on Father's Day or save for an even more special occasion. – AU$261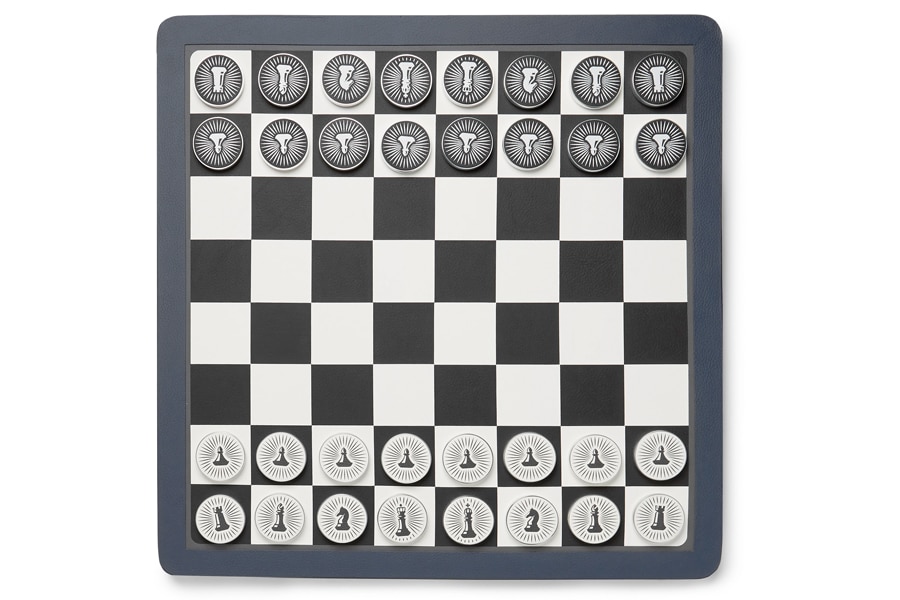 William & Son Leather Checkers and Chess Board
For the dad who's serious about their chess, we present the William & Son luxury leather chess board that doubles as a checkers board. It's a thing of beauty. The board was handcrafted in England from Grampian leather and comes with a smart case for all the essential counters and pieces. The board and its counters are display-worthy, ideal for occupying space on the coffee table in his study, right by the dry bar. – AU$4,169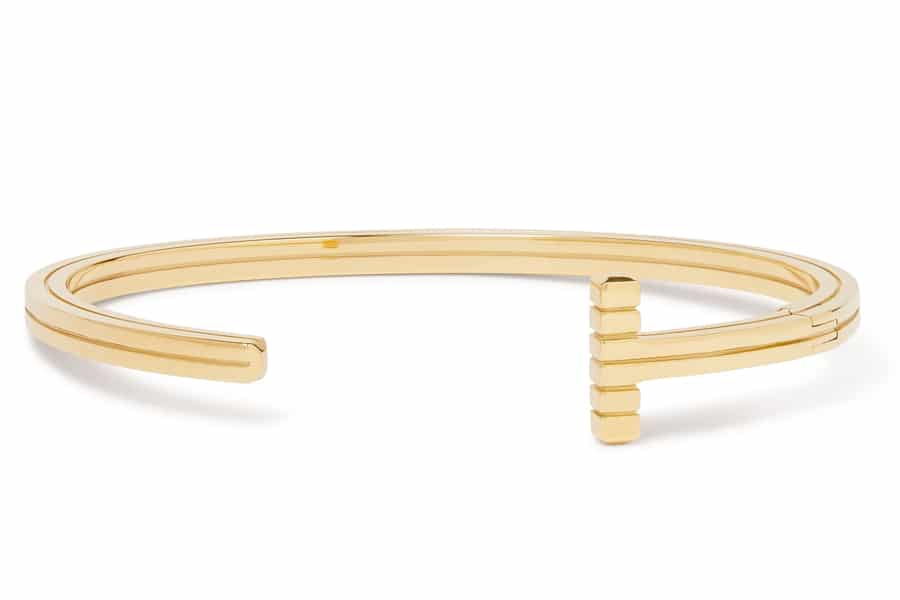 Tom Ford 18-Karat Gold Cuff
Gold symbolises success and luxury, but also wisdom, passion and courage. Whatever your interpretation, gold represents someone at the top of their game, and this Tom Ford 18-Karat Gold Cuff presents it in a stylish wearable. Crafted in Italy, the cuff is engraved with slim lines and features the founder's initial at one end. The hinge fastening makes it a breeze to take on and off. – AU$17,575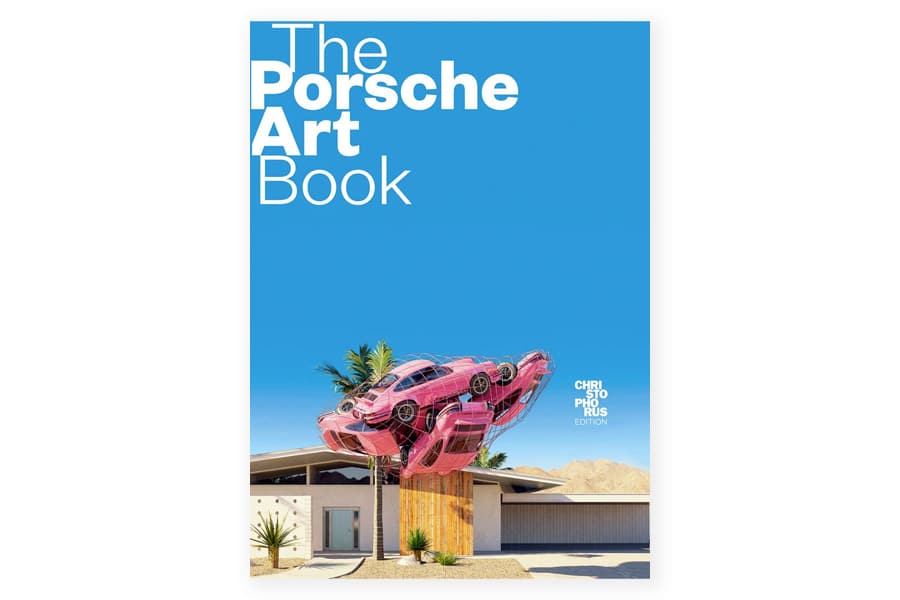 The Porsche Art Book
The Porsche 911 was already a work of art. Yet, dozens of celebrated artists from around the world are reinterpreting the popular German sportscar in oil and acrylic, but also utilising digital tools. Curated by the renowned painter and performance artist Uli Hack, this 205-page hardcover book shows a kaleidoscope of contemporary Porsche art and belongs on display in the home of a gent with great taste. – AU$183

Dubai Skyline Bronze Chess Set
Is dad an architect or just someone who admires cityscapes? If so, Skyline Chess could be the perfect game/gift for him. This fresh take on the classic game is the brainchild of two London-based architects who remodelled the familiar pieces around the Dubai skyline. The Rose Rotana is the rook, and the Princess Tower plays the queen, while the tallest building in the world–the Burj Khalifa–stands in for the king. Each of the 32 individual pieces is made from heavy bronze. – AU$5,278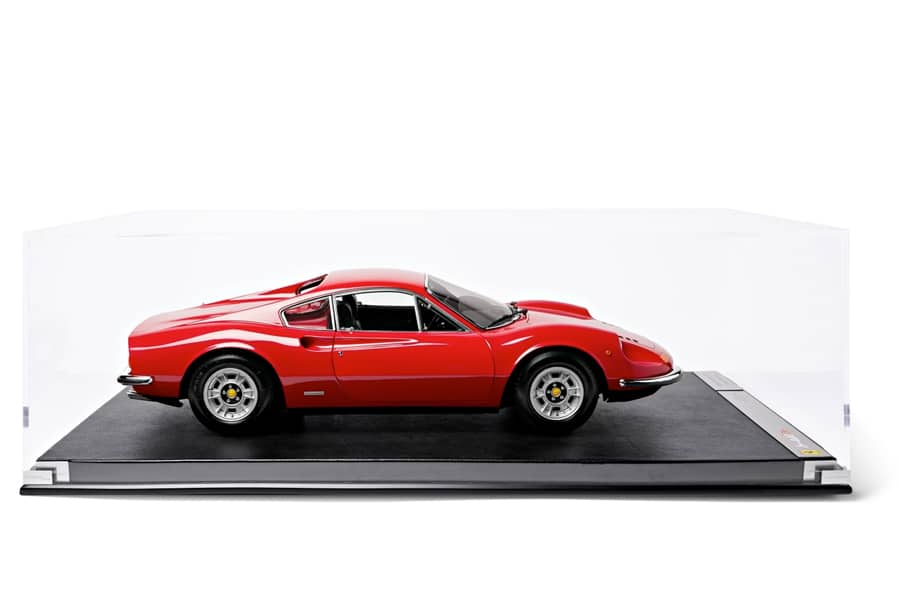 Ferrari Dino 246 GT (1969) 1:8 Model
The Dino 246 GT was Ferrari's first car to be produced in large quantity, and this scaled version honours the classic ride with incredible precision. Amalgam Collection's 1:8th size replica is handmade to the exact specifications of the original prototype using CAD technology and later quality controlled by Ferrari for accuracy. It's the perfect gift for petrol-heads or the man who has everything, except for maybe the real thing. – AU$16,945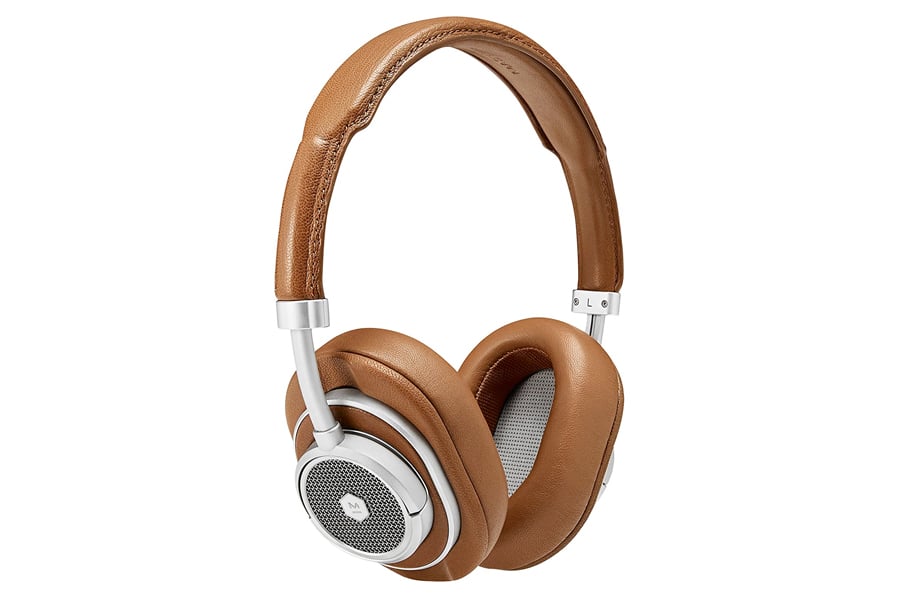 Master & Dynamic MW50+ Headphones
These Master & Dynamic headphones ooze luxury. The experience opens with premium cowhide leather presented on almost all exterior surfaces. The earpads are softened with memory foam and wrapped in lambskin. It's like a mattress topper has been adapted for the ears. What sets these wireless Bluetooth headphones apart from the competition is the removable earcups. Choose between on-ear or over-ear and swap as you please. Name another premium headphone that offers as much as these beauties? We'll wait. – AU$700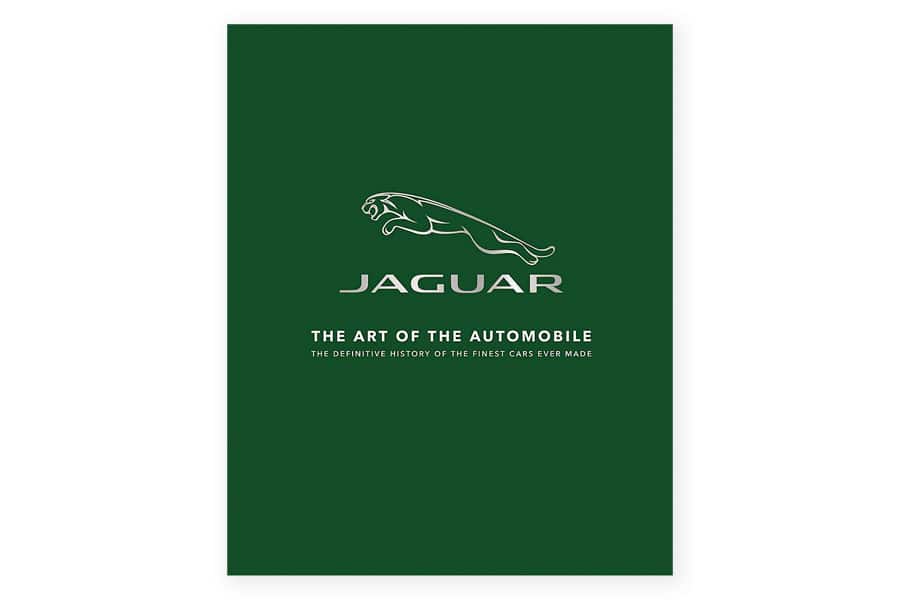 Jaguar: The Art of the Automobile
This is the definitive story of Jaguar, exploring 100 years of outstanding luxury cars, with never-before-seen images and material pulled straight from the Jaguar archives. This 240-page official hardcover book presents stunning photography and detailed reports of Jaguar's most memorable models, including many never-before-seen images. Jaguar has always been at the cutting edge of mechanics and aesthetics, and this book proves just that. – AU$53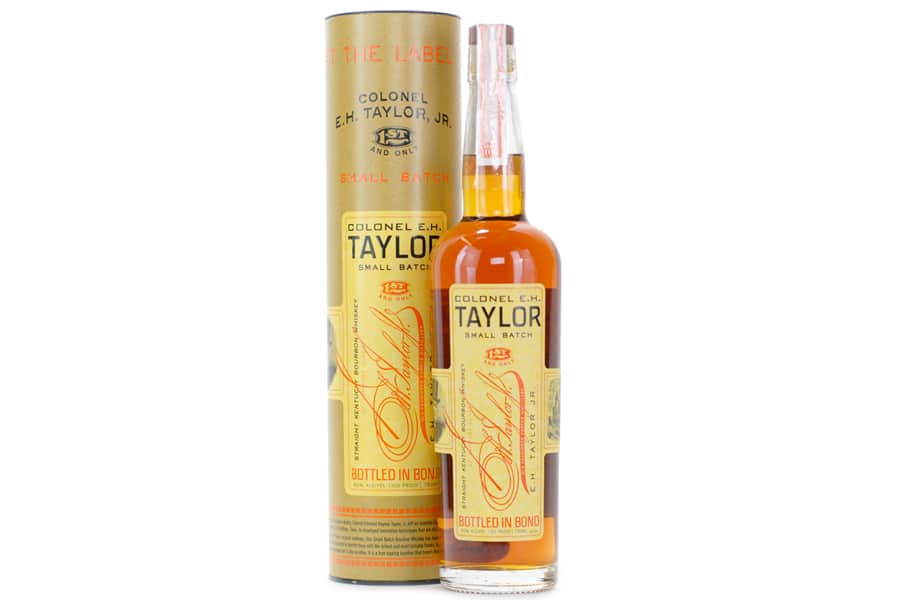 Colonel E.H. Taylor Small Batch Bourbon
Colonel Edmund Haynes Taylor, Jr. is an absolute icon whose innovative methods rendered both immediate and long-lasting on the bourbon industry. Aged exclusively in the famous Warehouse C (built and used by the colonel himself back in the late 1800s), this spirit's palate deftly balances oak, tobacco, sweetness and spice, thereby representing everything that great bourbon should be and more. The price has also recently been slashed from $380 down to $225 for a limited time, so now is definitely a good time to purchase, if not for dad, do it for yourself. – Was $380, now AU$225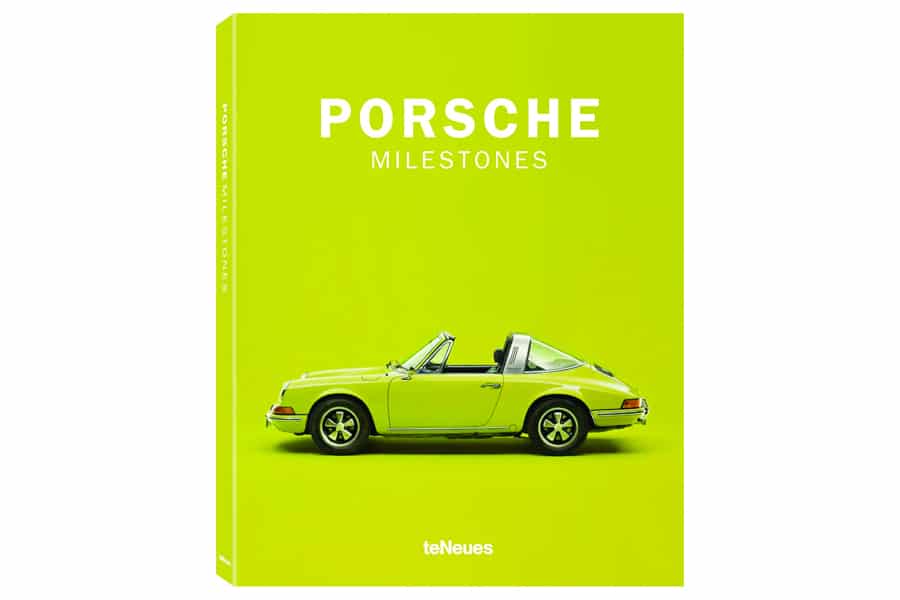 Porsche Milestones Vol. 2
The language of its form and technical expertise make the Porsche 911 the ultimate sportscar. Porsche Milestones Vol. 2 presents the history of this famous ride and Porsche itself with elegant photos and insightful texts and anecdotes that reveal how the German automaker raced to the top. It's a 250-page spellbinding read for those inspired by the joy of a Porsche or is curious about that enduring influence. – AU$91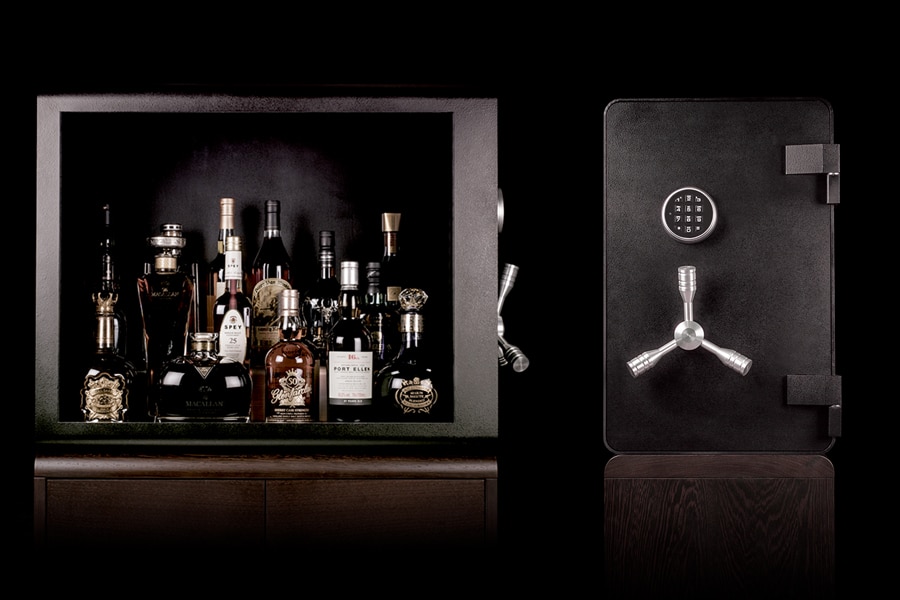 Bulletproof Whisky Vault
We don't know how much action your dad expects in his barroom, but a bulletproof whisky vault is guaranteed to protect his delicious investments. This whisky vault protects with solid steel construction, bulletproof glass and an electronic locking system with pin code protection so dad can sleep easy knowing that nobody can touch his booze. The vault itself holds up to 21 bottles of the most coveted spirits. – US$5,500/AU$7,668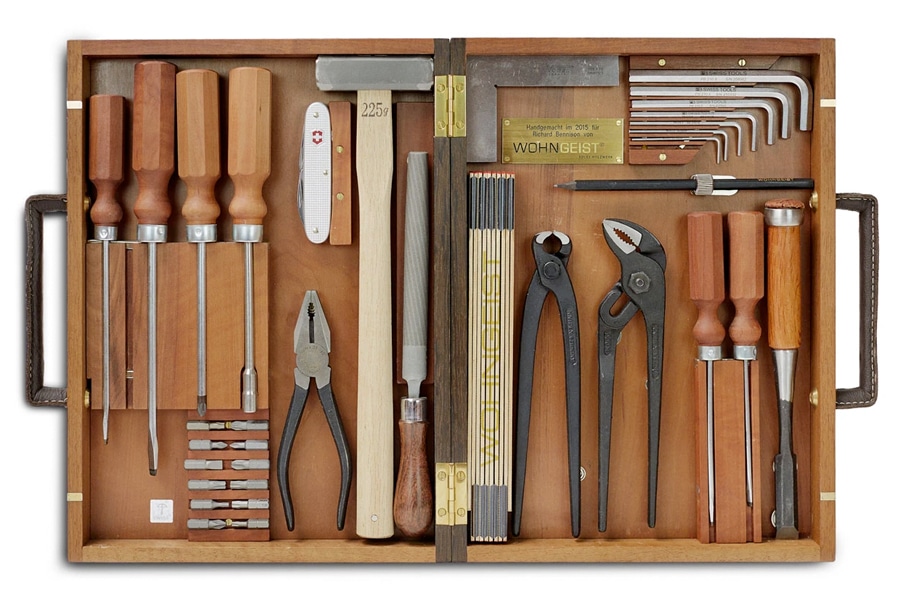 Wohngeist Swiss Tool Case
The DIY dad will love this: The WohnGeist Swiss Tool Case is an heirloom-quality collection of 24 tools made to last a lifetime and beyond. All of the wooden-handled tools have fine-sanded and oiled Swiss pearwood handles that resist warping and splintering, and the same material is used to craft the included carrying case, which is finished with leather handles. It's far more refined than what you're going to find at Bunnings – US$2,850/AU$3,973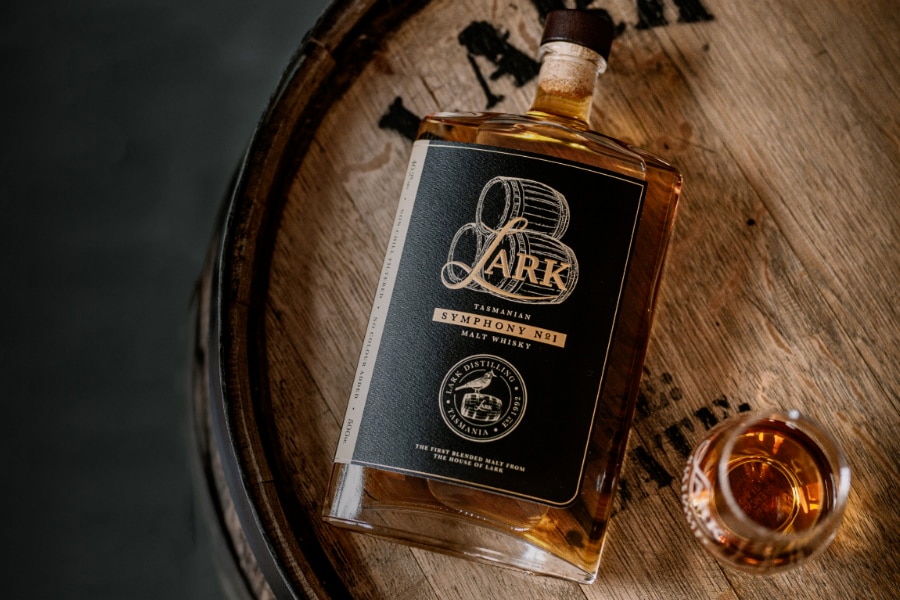 Lark Distilling Co. Symphony No. 1 Whisky
As one of Tasmania's finest labels Lark Distilling Co. has produced a blended whisky from its finest single malts to create a drop that is equal parts approachable and delicious. Symphony No. 1 is punchy and fruity, with notes of fresh mango, toasted pineapple, orange, vanilla and tangerines. Flavours of peach and apricot develop on the palate, leading to the unmistakable tang of sweet Tasmanian apples dipped in toffee. If that description hasn't enticed you, then you don't know fine whisky. – AU$139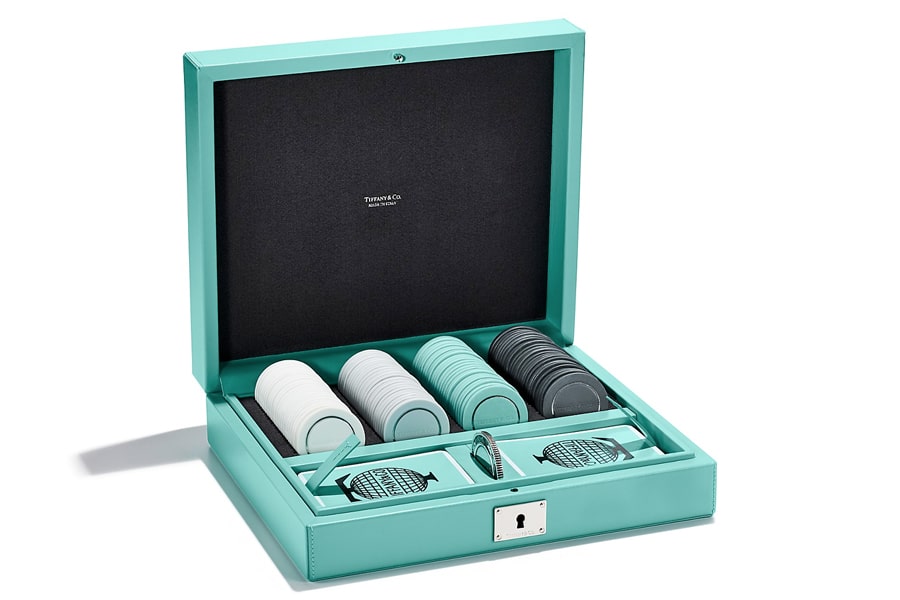 Tiffany & Co. Travel Poker Set
Little else screams 'luxury' like a reinterpretation of a classic item by Tiffany & Co. This Tiffany Blue poker set elevates the classic game into a handcrafted work of art. One hundred porcelain poker chips appear in white, grey, Tiffany Blue and black with sleek metallic rings. The leather box possesses a functional lock with two keys and a sterling silver dealer button. Two decks of playing cards feature the Tiffany Travel logo and a metallic silver foil edge. This kit is incredible, and that's no bluff. – AU$5,000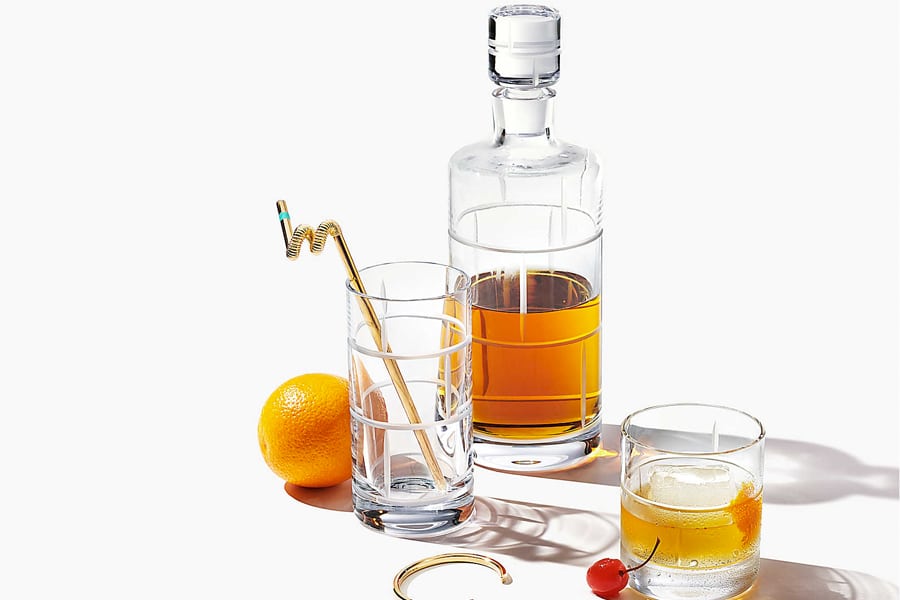 Tiffany & Co. Crystal Decanter
So you got dad a bottle of his favourite aged single malt. Now, what is he going to display it in? Enter the crystal decanter from Tiffany & Co. This luxury item brings a streamlined and graphic style to classic barware. This is the go-to option for whisky lovers who want glassware to expand out and complement other aspects of the home, or just those who like expensive things. – AU$455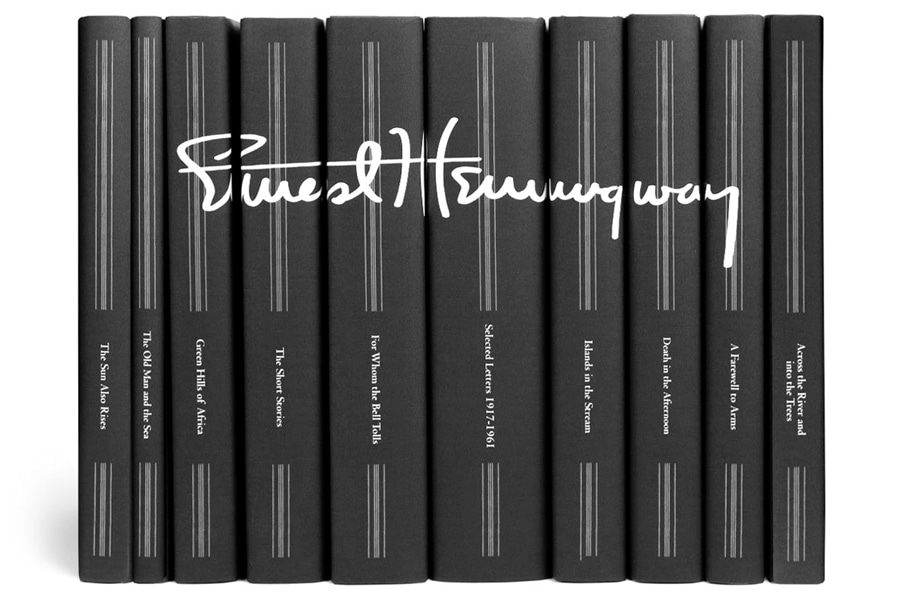 Ernest Hemingway Book Set
One of the greatest novelists of the 20th Century, Ernest Hemingway's straightforward, no-nonsense style paved the way for a generation of writers, and this ten-volume collection include what is arguably his most classic works. The author's iconic signature is presented across the spines of the book's black jackets that look stunning and are guaranteed to stand out on dad's bookshelf. – US$475/AU$662
Note: Father's Day in Australia is on the first Sunday of September—a different day to the USA and UK which is on the third Sunday of June, but that doesn't mean you can't shop for the glorious gifts listed below!
More Gift Guides:
Father's Day Gift Guide 2020 – The Booze Hand
Father's Day Gift Guide 2020 – The Outdoorsman
Father's Day Gift Guide 2020 – The Tech Head
Father's Day Gift Guide 2020 – The Corporate Dad
View all of our 2020 Father's Day Gift Guides