Feel-Good Friday: April 8 – Mullet Shoes and Koala Chews
Well, the sunshine didn't last long. After a brief respite from the downpour that caused devastation across the east coast of Australia, we're set for another wet and wild weekend. Shut your doors and rug up, we could be in for a rough couple of days. In the meantime, however, we're keeping the spirits high and the vibes even higher with a host of good news stories set to straighten your smile. Here's Feel-Good Friday for this wet week.
You'll also like:
Feel-Good Friday: April 1 – Ain't No Fool
Feel-Good Friday: 25 March – Boots, Barrels and Bezels
Feel-Good Friday: 18 March – A Big Drop in the Ocean
Volley x Black Dog Institute Goes Business Up the Front, Party at the Back
Everybody loves Volley and this week, they gave us another reason to. The iconic footwear brand has teamed up with Black Dog Institute for the limited Heritage High Mullet Edition, a stunning high-top sneaker that comes emblazoned with its very own mullet. According to the brand, the shoe's release is in celebration of Black Dog Institute's Mullets for Mental Health campaign, which was started to encourage conversations around men's mental health. Best of all, 100 per cent of profits from the sale of the mullet shoe will be donated to Black Dog Institute, with Volley pledging their ongoing support to the brand.
"The past two years have been devastating in the mental health space, especially for youths. Many young people work in spaces most affected by the pandemic: events, hospitality and retail, creating great struggles they hadn't previously faced", Volley Australia general manager John Szwede said. "Volley is honoured to have joined forces with Black Dog Institute to create this mullet masterpiece. We feel that partnering with the Institute, particularly for the Mullets for Mental Health campaign, allows us to instil our light-hearted, larrikin spirit into a difficult topic to broach, making it less daunting and easier to spark conversation. We want people to be interactive with their mullet volleys – cut them, dye them, braid them and most importantly, wear them. We look forward to continuing this relationship with Black Dog Institute ongoing and we hope to create something truly unique and special for our audience and beyond."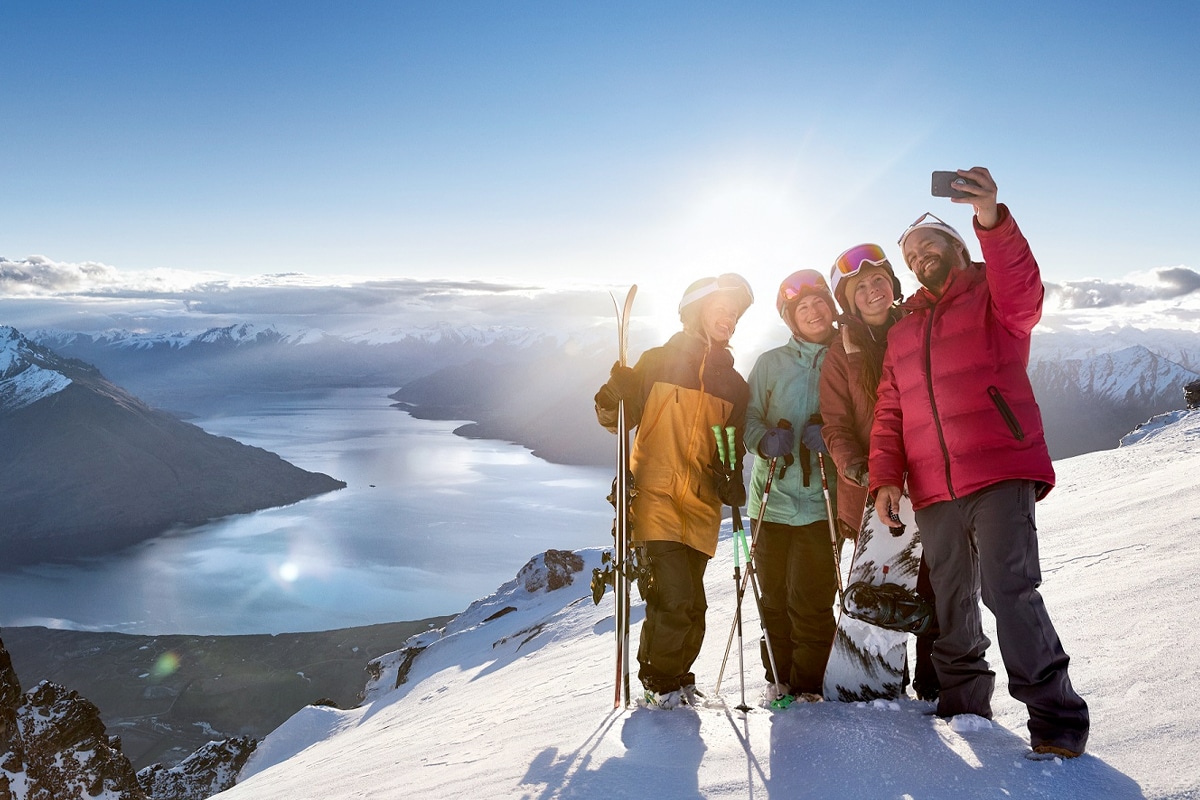 Travel Just Got a Little Easier
Nothing's quite as sweet as a good old-fashioned trip away and it just got sweeter. Australian-owned digital platform Cherry has launched, helping those with itchy feet find the best price on accommodation with no middleman, through a free browser extension. Whether you're searching on Whatif, Trivago, Booking.com or wherever else you find your hotel, motel, Airbnb or bed and breakfast, the Cherry extension will work its magic to unearth the best deal and direct you to the operator's website. No more wasting your time trawling through pages trying to find a cheap hotel, only to have it snatched out from under you before you've hit reserve.
The new project comes by way of Melbourne-based digital entrepreneurs, Matt Taylor and Luke Young, who are behind direct booking platform reZme. Together, the pair are aiming to make travel just that little bit easier for consumers, while also helping hotel and tourism operators get back on their feet after a tough few years. If you're looking to get out and about this year, maybe it's time you got our own slice of the pie. You can read more about the new venture below.
"With the excessive number of booking sites currently available, booking accommodation today is far from an easy experience," Taylor said. "It's impossible to know if the price shown, is the best price, plus every time a booking is made through a third-party site, the hotel loses a large chunk of revenue with costly commissions, sometimes as high as 30 per cent of the reservation value. Hotels want travellers to book direct, and are prepared to offer better deals than what is in market to make this happen. We've built Cherry to make accessing these deals easy."
Allen's Backs Koalas with New Chew'Ems
One Aussie legend is backing another this week, with Allen's Lollies launching Chew'Ems Gummi Koalas and Chew'Ems Sourz Gummi Koalas in support of their namesake furry animal. Partnering with WIRES, Australia's largest wildlife rescue organisation, Allen's is backing those koalas that have recently been classified as endangered in Queensland, NSW and the ACT. The project will help WIRES fund a new online National Koala Rescue Training Course so licensed rescuers across Australia can aid in the rescue of this iconic species.
Young Henrys Launch 10 Years Strong
This segment is pretty much becoming a weekly homage to how much we love Young Henrys, and this week is no exception. The Sydney beer legends have unveiled 10 Years Strong, a limited-edition red ale that was aged in rum and port casks and gracefully blended to give a deep, rich level of complexity. Packing a punch at 8%, the new drop celebrates the 10th anniversary of the local brewery, which has grown from a boutique operation to an internationally recognised and award-winning destination. From collaborations with the Foo Fighters, Hockey Dad and Dylan Alcott to partnering with Rabbitohs, Download Festival, Rolling Stone AU, Triple R and FBi Radio, the lads at Young Henrys deserve a toast, and this might be the perfect drop to do it.
IKEA Turns Pre-Loved Furniture into Vital Support
IKEA's Buy-back service is back again, but this time it has a much different purpose. The project, which turns pre-loved IKEA furniture into money back has been revamped to help support victim-survivors of domestic and family violence. Entitled Buy-Back Move Forward, the new initiative benefits domestic violence relief charity RizeUp and will take place across IKEA stores nationally through the 21st April. Customers simply need to come and return their pre-loved IKEA products through the Buy-back service to receive an IKEA refund card, which the retailer will match with a donation to RizeUp. The community-driven organisation provides practical support to the many families affected by domestic and family violence, so grab your old furniture and do something good with it.
Assembly Label Re-Launches Re-Worn
After a highly successful first run in November 2021, Australian fashion brand Assembly Label is introducing introduce a second Re-Worn capsule collection. Featuring denim, tees, linen pieces and knitwear from past seasons, the collection is comprised of garments returned by the previous owners through Assembly Label's Re Worn program. The project allows customers to return their Assembly Label garments that are no longer in wear to any of the Assembly Label stores across Australia. Anything deemed beyond repair is recycled, offered to charity or sent to an Australian-owned partner facility in Malaysia, where the articles are recycled into rags or converted into biofuels.
"We're extremely proud to be expanding Re-Worn, our product take-back program to repair and extend the life of our products and promote a circular economy," Lee Thompson, CEO Assembly Label said. "Re-Worn was inspired by some of the incredible circular practices and resource recovery work that we've seen achieved internationally. Last year, our program was successfully brought to life by our hardworking team and we are thrilled to announce that we are now expanding the offering to our online store, reaching all of our customers across Australia. The response and ongoing demand for this initiative from our community has been overwhelmingly positive, and our Fitzroy pilot last year has given us the confidence to keep building on this offering."
Fortnite Creator Raises $144 million for Ukraine
Never underestimate the power of the gaming community. This week, Fortnite developer Epic Games confirmed that its ongoing partnership with the Fortnite community and Xbox has seen the company raise a whopping USD$144 million for Direct Relief, UNICEF, UN World Food Program, United Nations High Commissioner for Refugees and World Central Kitchen. The valuable projects help to support humanitarian relief efforts for people affected by the war in Ukraine. Under the terms of the arrangement, Epic has committed all its Fortnite proceeds from March 20, 2022 through April 3, 2022 to humanitarian relief. Xbox joined the company in the effort by committing their net proceeds for Fortnite during this time.
Ronald McDonald House Launches Dance for Sick Kids Fundraiser
Ronald McDonald House has announced that registrations are now open for its national Dance for Sick Kids fundraiser. As part of the drive, movers and shakers are being asked to take part in the seven-day dance challenge. You can get involved by pledging to dance between 30 – 90 minutes per day for one week, with the challenge to take place virtually from Monday 23 – Sunday 29 May. Best of all, the whole project is designed to raise funds for seriously ill and injured children and their families. Register below and dance your ass off for some very deserving kids.