Feel-Good Friday: January 21 – Slams, Jams and Sex Toy Fans
Pack 'er up bois, it's Friday and we're heading off. Cruising into the weekend with the wind in our sails, we've got a bevy of good times and good vibes in store, but before we do, there's one last box to tick off. Sending some sweet cheer your way. Sit back and crack a lunch-time tinnie, here's Feel-Good Friday for this week.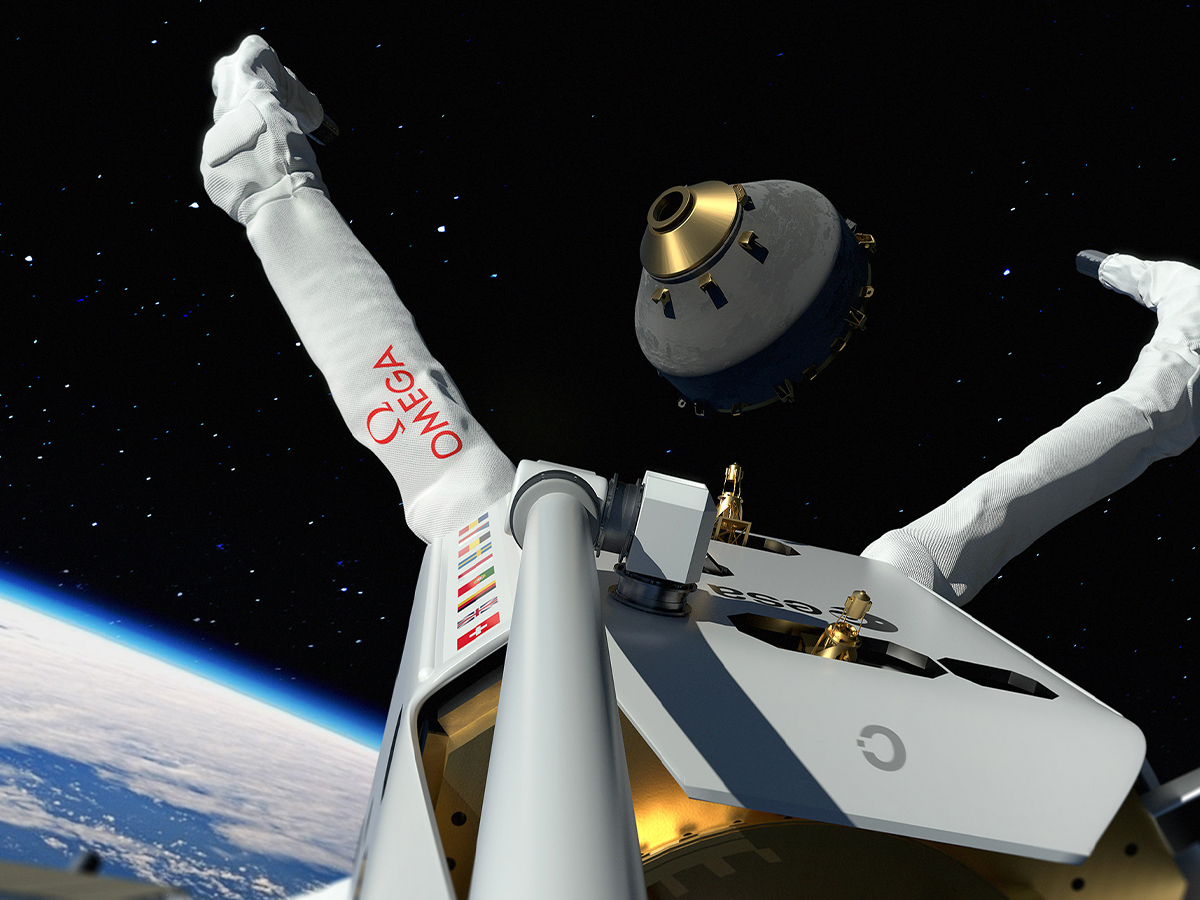 OMEGA is Cleaning Up Space
You may remember OMEGA's connection to space through its long legacy of Moonwatches, but in 2022, the brand is doubling down. The iconic Swiss watchmaker has joined forces with ClearSpace on a vital mission to remove dangerous debris from space. The partnership will see OMEGA and ClearSpace perform the first ever capture and removal of an uncontrolled space satellite, stage one of a long-term project to create an affordable service for debris removal.
At the moment, there are thousands of satellites orbiting Earth, with a vast number of them considered "failed". These uncontrollable objects present risks of explosions or collisions with other satellites, prompting OMEGA to join in the solution of ensuring sustainable future growth in space.
OMEGA President and CEO Raynald Aeschlimann called the partnership, "The logical next step for a brand with a proud history of both space exploration and Earth conservation" and described the ClearSpace initiative as, "One of the most important, inspiring and exciting projects since the launch of the Apollo missions."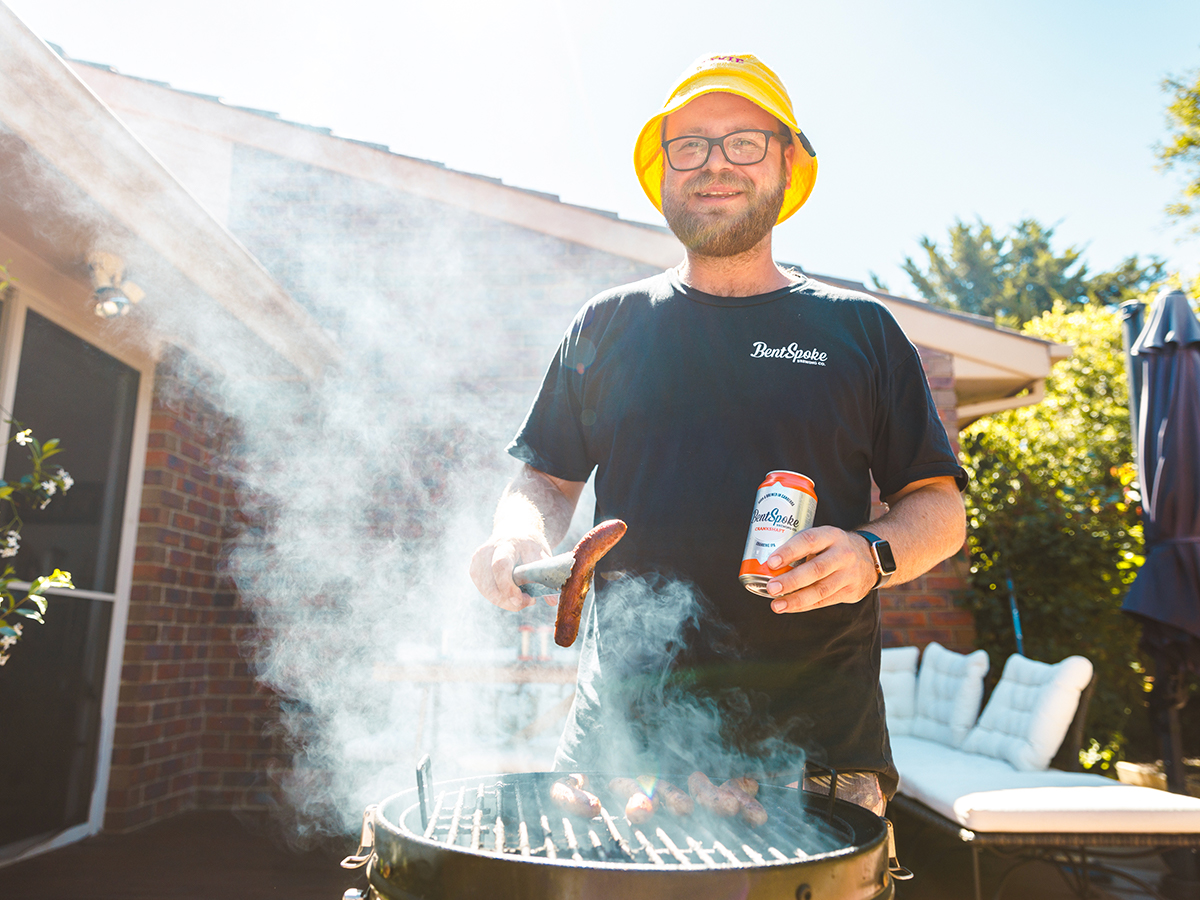 BWS is Donating $1 to Charity for Every Snag on Your BBQ
Bottle shop BWS is asking Australians to snap photos of their barbies in the next seven days, donating $1 for every snag seen in the pic to charity. As part of its Snag a Donation campaign, BWS customers simply upload a photo of their BBQ on Instagram between the 19th and 26th of January, tag @BWS_au, use hashtag #snagadonation. For every snag visible in the photo, BWS will donate $1 to not-for-profit donation platform GIVIT, an organisation that connects donors and support organisations to make sure people and communities get exactly what they need, when they need it.
"With requests for help almost doubling since the beginning of the pandemic, GIVIT is coordinating the donation of essential items to vulnerable people across Australia thanks to the support of BWS customers," said Caroline Odgers from GIVIT. "100% of money raised through the Snag a Donation campaign will be used to purchase exactly what's needed by the 4,300+ charities and community groups that GIVIT works with nationwide."
---
Featured Video from Man of Many
---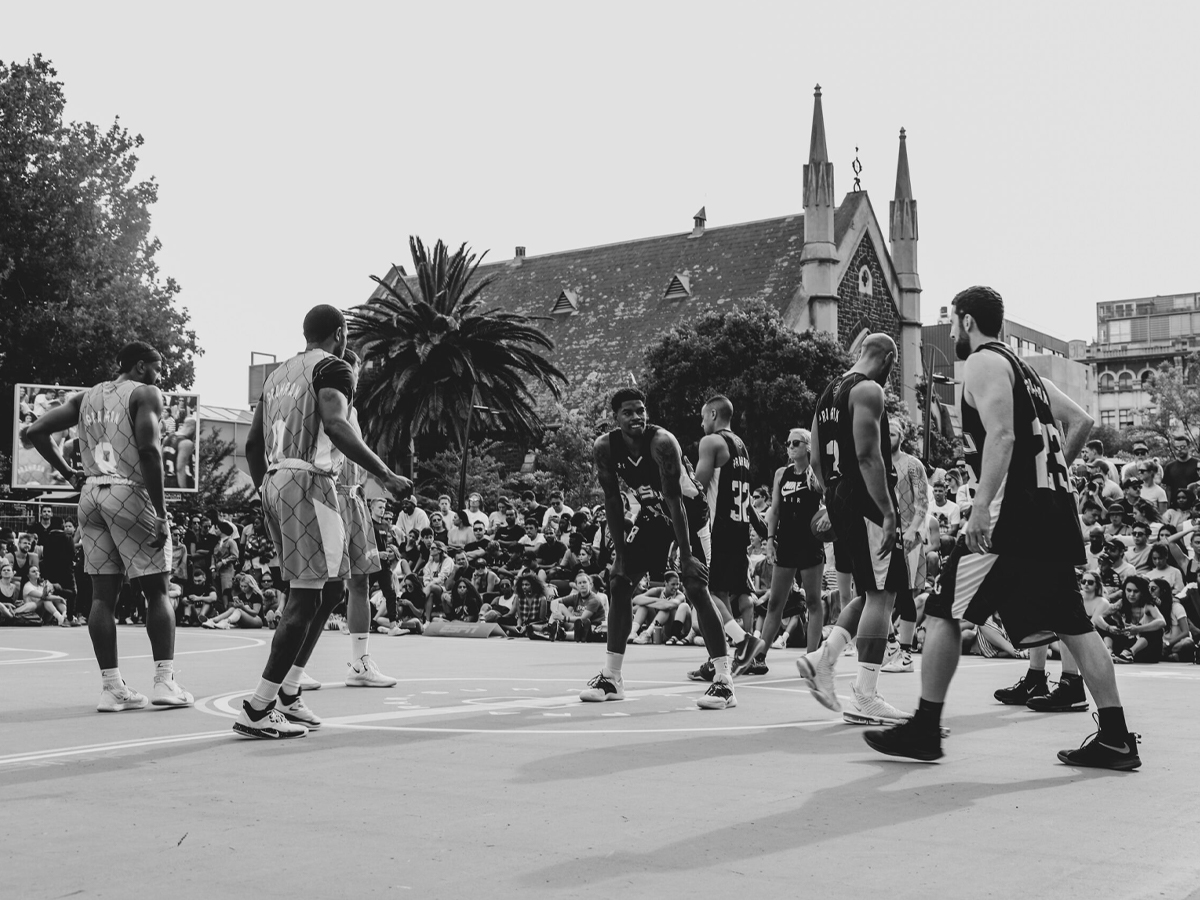 Prahran Summer Jam Celebrates 10 Years
There are few events on the cultural calendar that get us as excited as Prahran Summer Jam. The inner-city Melbourne summer basketball festival brings the best streetball players from across the nation together in a competition for national bragging rights on the most iconic outdoor basketball courts in Australia. Best of all, the event is back for its 10-year anniversary!
Securing a multi-year partnership and naming rights with retail brand House of Hoops by Foot Locker and Nike, Prahran Summer Jam has grown immensely in recent years and 2022 promises to be bigger and best yet. With dunk competitions, live music, a full court tournament, f ood trucks, local food vendors, open-air bars and the Red Bull Half Court tournament, Summer Jam is the place to be. The event will be held at the iconic Prahran Park in Melbourne from Friday, February 4 to Sunday, February 6.
Win a $5,000 Intimacy Escape!
Flights, accommodation, sex toys and more. What could be better? Intimacy and sexual wellness experts, Wild Secrets are giving one lucky couple the chance to win the ultimate intimate escape worth $5,000! The winning pair will score return flights for two to and from any Australian capital city, along with two nights accommodation at a luxury hotel of the winner's choice, a must-have intimacy pack featuring premium sex toys with a total value of over $1,000, plus all meals and transfers included. Best of all, 10 runners-up will also win their own intimacy pack valued at over $1,000 including trending pleasure products and sexy essentials.
To enter the prize, make a purchase of any value until February 28, 2022, and explain in 100 words or less why you and your partner need an intimate escape. Details for entry will appear on the emailed order confirmation once checkout is completed.
Community Kindness App, One Another Launches Dedicated Health Care Worker Hub
Needless to say, times are tough at the moment. So when Sydney-based single mum Lisa Hollinshead saw an opportunity to do soemthing good, she went for it. This week, the entrepreneur launched a dedicated Health Care Worker section to her global community kindness platform One Another. The free app encourages community spirit by matching members of their community who want to help, with those who need support, both digitally and at a grassroots level.
This time around, the dedicated Health Care Section aims to support our front line workers who are having to isolate, or are exhausted from extra shifts to support their sick colleagues. Whether it's picking up groceries, walking a pet, a friendly phone call, donating a yoga/ meditation subscription e or picking up RAT tests, One Another's dedicated platform matches each call for support with local community volunteers that provide the best fit.
"Unprecedented times of isolation recently have highlighted how it feels to be vulnerable or helpless, which has opened up a collective consciousness that this is what everyday life is like for some people even at the best of times," founder Lisa Hollinshead said. "Since launching One Another Community in the app stores in November 2021, I have been in awe of the outpouring of kindness across Australia. Members have been offering their time and services to the community in kindness to help support those who need it most. A dedicated Health Care Worker section enables members to reach out to our front line workers directly, and vice versa, so that we can rally around and ensure that they know they're valued and not alone."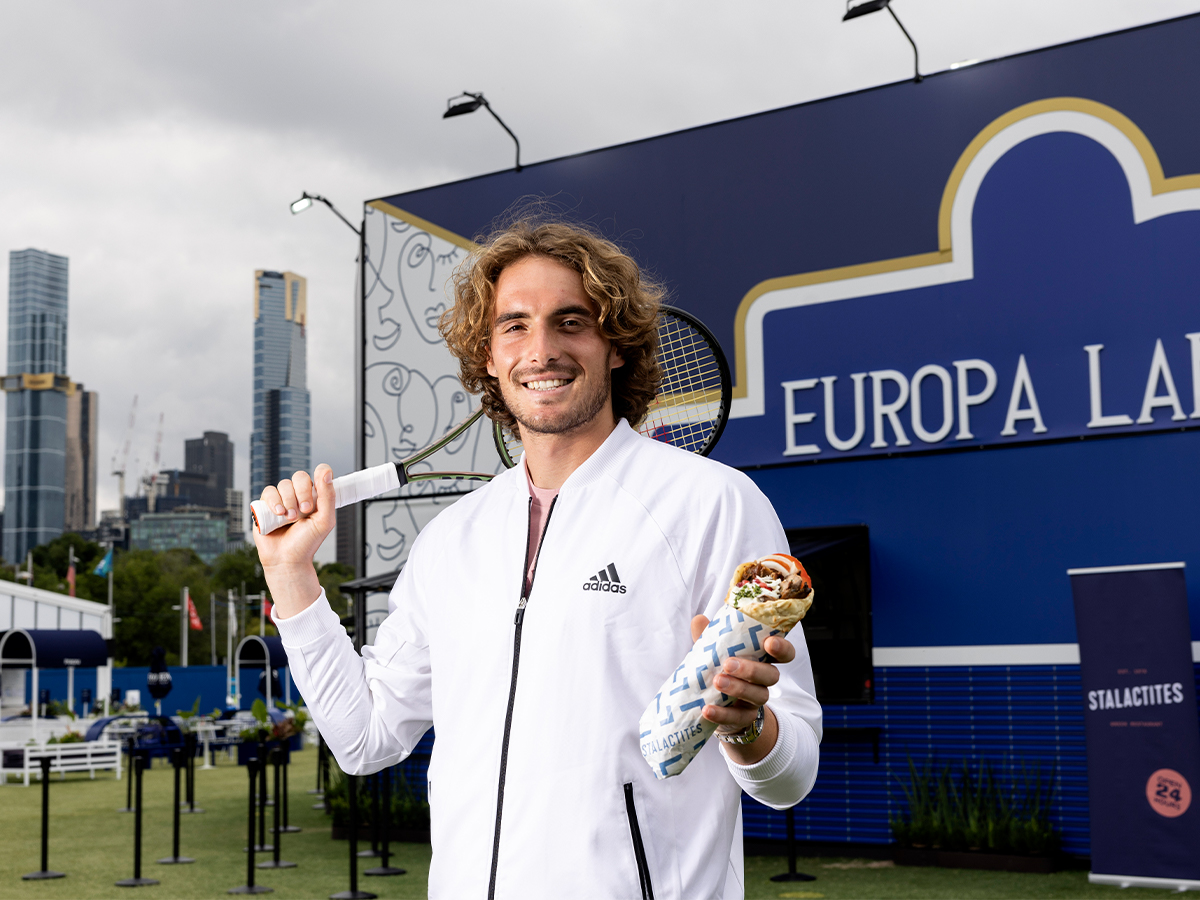 Chow Down on the 'Tsitsipas Souvlaki' for Beyond Blue
The Australian Open has well and truly hit Melbourne and Greek institution Stalactites is responding, but not in the way you'd think. The restaurant has once again teamed up with tennis star Stefanos Tsitsipas to re-launch their limited edition 'Tsitsipas Souvlaki'. Best of all, 100% of sales of the delicious meal go directly to Beyond Blue, supporting the mental health of Australians in a time most needed.
The 'Tsitsipas Souvlaki' will only be available for the duration of the Australian Open (Jan 17 to Jan 30) and is a combination of Tsitsipas' favourite ingredients: lamb gyros, tomato, tzatziki, fresh pomegranate, onion, mint, crumbled feta and chips. Proceeds will go towards Beyond Blue's 24/7 Support Service, which supports people experiencing anxiety, depression, and those at an increased risk of suicide with counselling, information, advice and referrals. In an even greater show of support, this year, Tsitsipas will also match the amount made in sales of the special souvlaki to double the donation to Beyond Blue. New favourite player confirmed.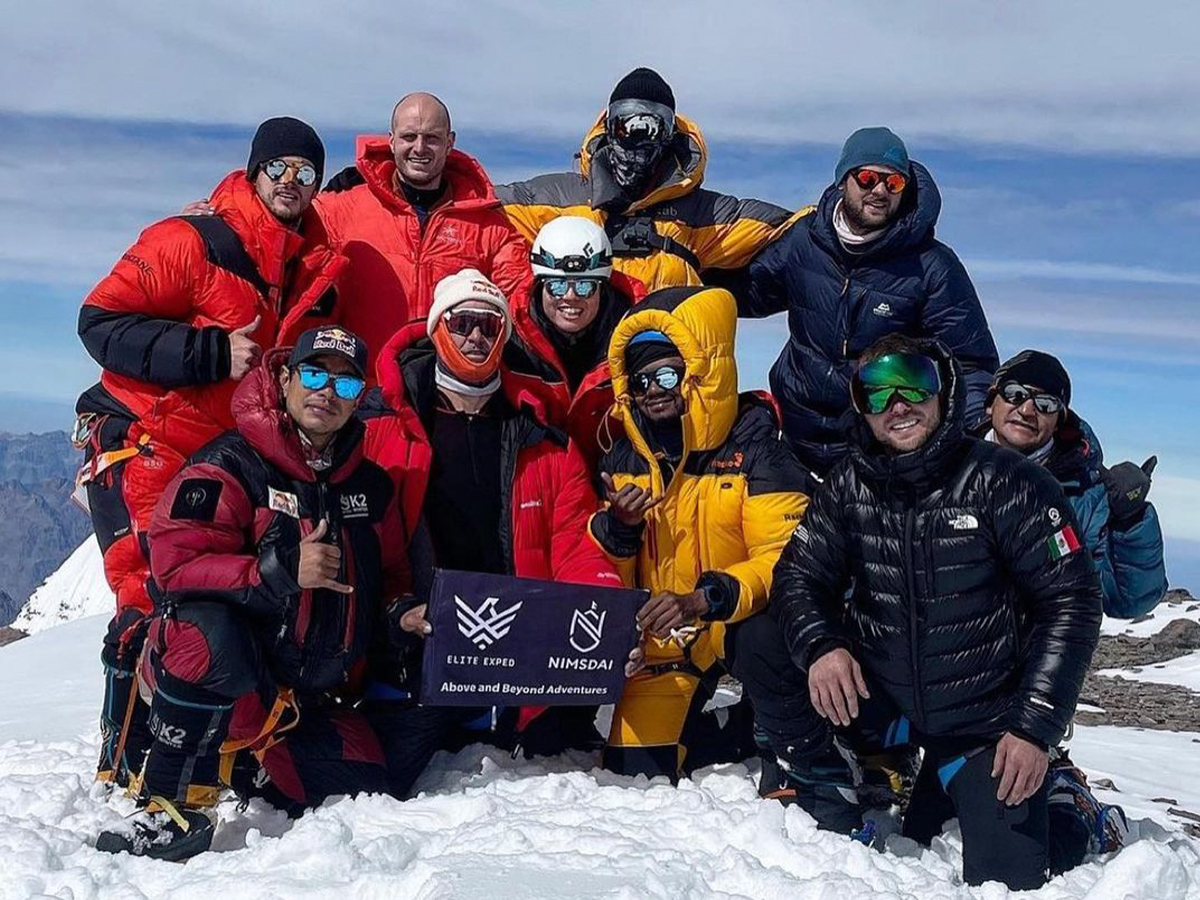 Montblanc's The Ends of the Earth Project
Fine object maker Montblanc has announced a new project, The Ends of the Earth will commence in January 2022, and it's worth a look. Teaming up with Luke Hepworth, owner of Hepworth Industrial Wear and a much-loved adventurer, Montblanc is helping to raise funds for the Sydney Children's Hospital upon the conclusion of Hepworth's Ends of the Earth expedition. A soul-crushing journey, Ends of the Earth is a project to ski to both the North and South Poles and climb the seven highest mountains on the seven continents. But what makes this effort soextraordinary is that upon skiing the Last Degree, Luke is planning to run a marathon at both the North and South Poles, something that has never been done before.
On his journey, Hepworth will be taking a series of Montblanc products, including the Montblanc 1858 Geosphere Limited Edition -watch, StarWalker Precious Resin Fineliner pen and Notebook #146 to the North and South Poles and the highest mountains on the sevent continents. From there, the products will be auctioned off for the Sydney Children's Hospital upon conclusion of his Ends of the Earth expedition, helping to raise valuable funds for the most deserving of patients.
You'll also like:
Feel-Good Friday: January 14 – Shooters Shoot
Feel-Good Friday: January 7 – Pink Tests and Surfing's Best
Feel-Good Friday: December 17 – GoPros and Holiday Bros
---
Featured Video from Man of Many