Feel-Good Friday – June 26: Sandwiches, Single-Use Sex Toys and A$AP Ferg
It's past 3pm on a Friday, which means only one thing; the week is nigh-on complete and our bodies are ready to slip'n'slide into a new weekend, filled with joyous catch-ups and a few too many wines. Sure, we could tell you all about how international travel is off the table, or that Melbourne is grappling with a COVID-19 resurgence, but that just wouldn't be right. It's Friday, after all. You want to let your hair down and simmer into the Friday night feels with ease. That's why we're warming you to the boil with this list of positives stories we saw this week. Get ready, Feel-Good Friday is comin' at ya.
You'll also like:
Feel-Good Friday: June 19 – Farts, Fans and Fresh Kicks for Dogs
Feel-Good Friday: June 12 – Creators, Competitions and Kinky Sex
Feel-Good Friday: June 5 – Cucumbers, Cock-Rings and Carbon Offsetting

A$Ap Ferg x OneFour x Butter
It's amazing that way that hip hop and fast-food can bring us together. Julian Cincotta, the executive chef behind Aussie fried chicken favourite Butter has teamed up with global rap icon A$AP Ferg and Western-Sydney group OneFour to release a new sandwich package. The
OneFourFerg Burg – Butter's first crispy fish fillet (a special request from A$AP Ferg), with a Japanese boiled-egg and fermented garlic tartar sauce, tomato and lettuce on a steamed milk bun. Sound delicious? It gets better.
All of the profits from the sale of the OneFourFerg Burg will be donated by Butter to Tapastry, the Western Sydney institution that provides creative youth programs. The aim is to utilise hip-hop to encourage positive change in the lives of young people in the justice system. "Historically, there has been significant research and impact evaluation into how hip-hop engages young people and the ability to work through complex issues and facilitate transformative experiences. This initiative will aim to build on this work," MC Trey from Tapastry says.
The OneFourFerg Burg is available until Sunday, July 5, so get in quick.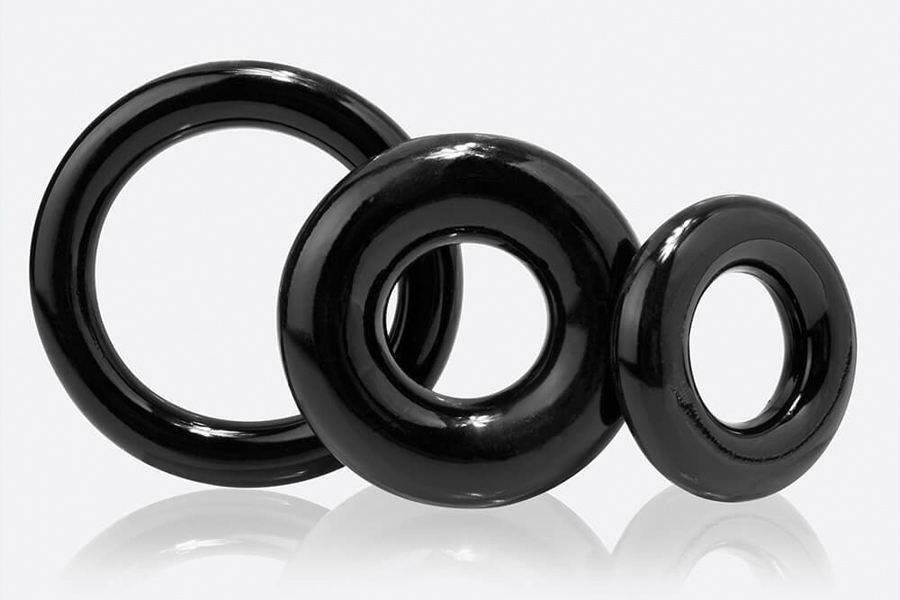 Sharp Spike in Single-Use Sex Toys
If you really want to up your sexual game, then toys are always the way to go, but in an era when sanitation is everything, it's not always the easiest sell. It's precisely why the single-use sex toy industry is seeing a monster resurgence in popularity. Amid the consumer shift towards hygienic, germ-free options, sexual wellness brands like Screaming O have seen a sharp spike in their single-use adult pleasure products like never before.
"With sanitation being a high priority for everyone during this uncertain time, disposable toys are taking precedence over the standard, more expensive reusable items," Screaming O vice president Conde Aumann says.  "We have seen a sudden increase in demand for our line of affordable, single-use vibrators and rings. They are convenient, easy-to-use, and you don't have to worry about cleaning them afterwards."
There you have it. Single-use sex toys; what a time to be alive.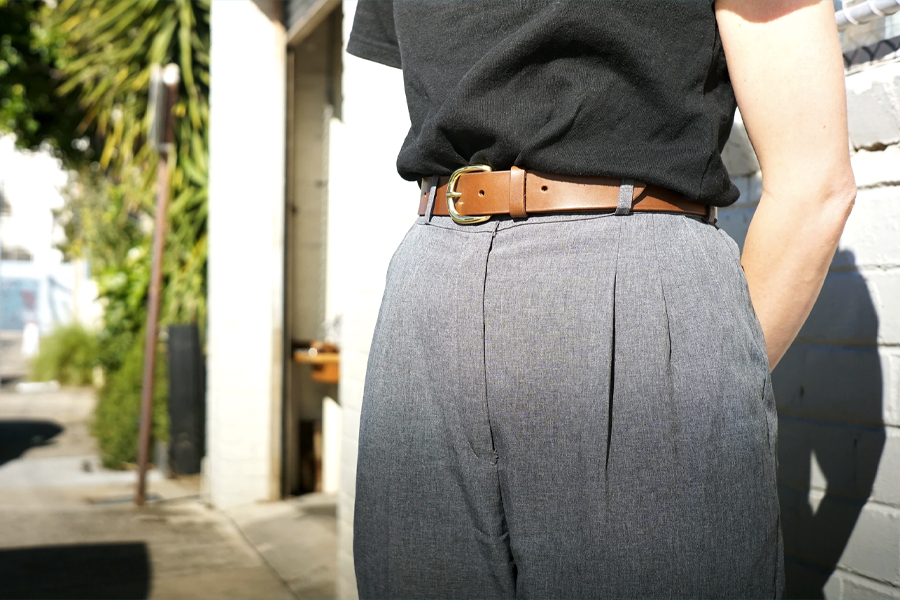 Sustainable Leather Goods with a Purpose
Melbourne-based boutique brand Liam Dillon Design has just unveiled its latest collection of bespoke kangaroo leather accessories. Even better, this new line is ethically sourced and with minimal impact on the planet, something founder Liam Dillon is truly passionate about. "My goal is to have as minimal impact as possible," he says. "Sustainability and ethics are at the core of the brand's ethos and I enjoy researching and looking for ways that we can be doing better."
The kangaroo leather accessories are strong, durable and soft to touch, with all pieces made to order and locally crafted in Brunswick, Melbourne.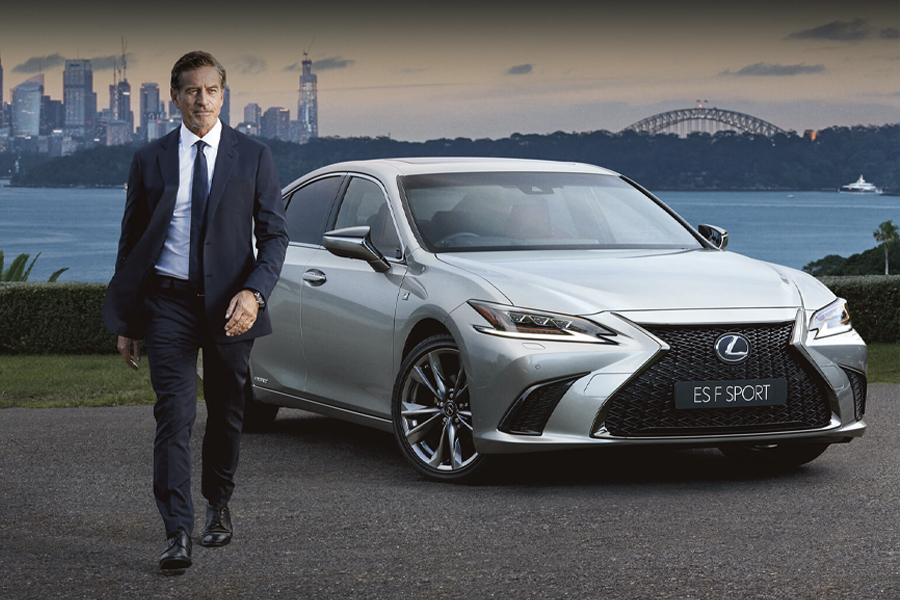 Lexus Offers $100,000 for Small Business
Luxury car company Lexus has partnered with Mark Bouris to help small businesses get back on their feet. The new $100,000 Lexus and Mentored Grant allows entrepreneurs to take the next step in their global endeavours. Following the completion of a free 'How to Pitch' Masterclass via Bouris' Mentored, applicants submit a 60-second video or audio pitch detailing their idea and how they plan to spend the grant. Lexus Chief Executive Scott Thompson, Mark Bouris and his panel of pitching experts will then select the deserving winners for the four $25,000 available grants.
Applications open on Monday 22 June and will close at midnight on Sunday 5 July 2020.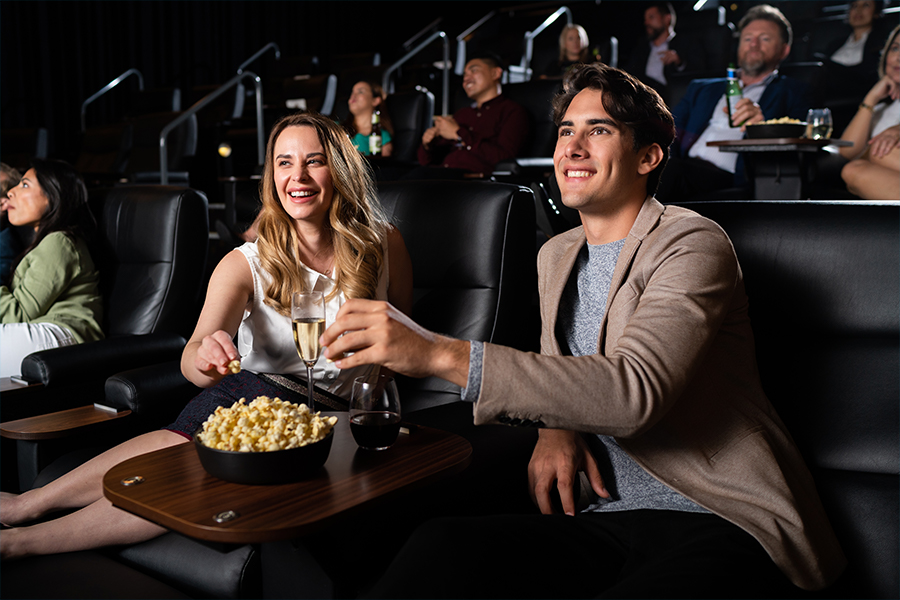 Cinemas are Reopening
Come Thursday, Australia's largest cinema network, Event Cinemas was back in business. The staggered reopening saw theatres in the Northern Territory fly open immediately, with other states to follow from July 2.
"Australians can look forward to their local cinema reopening and watching movies on the big screen again, as part of a staggered approach to reopening that will see locations opened nationally by the end of July, in time for the first new big screen blockbusters Mulan (23 July) and Tenet (30 July)," Luke Mackey, director of entertainment Australia, Event Cinemas said. "We know that movies can offer a wonderful escape. We are thrilled to be reopening our doors and look forward to welcoming audiences back to their local cinema to enjoy watching a movie on the big screen again".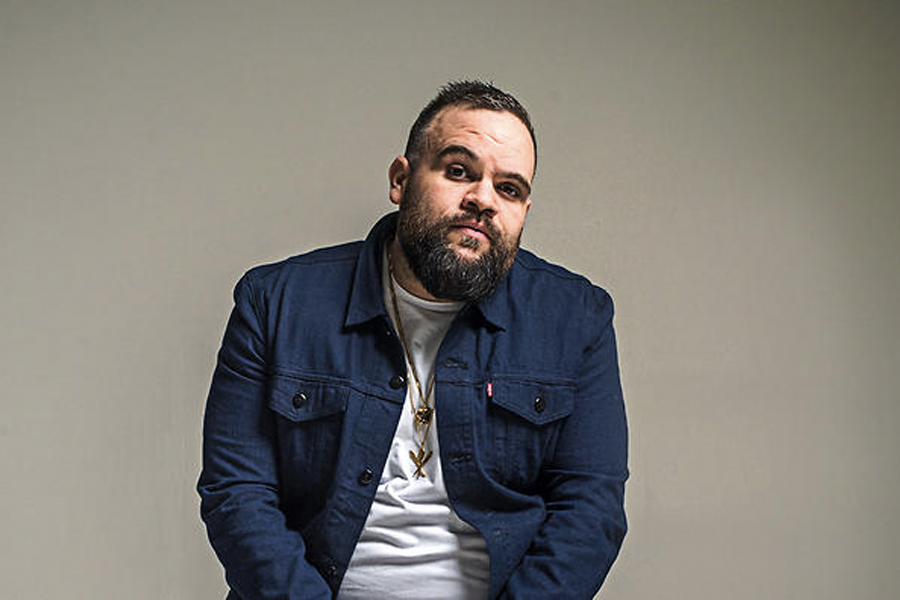 Briggs' Bedtime Rhymes
With new research revealing that nearly half of all Aussies are staying up late thinking about work, job platform SEEK has partnered with Spotify and hip-hop artist Briggs to create the SEEK Sleepmix. The personalised listening experience is tailored to the users' own career situation, but where does Briggs come in? The rap artist has penned and rapped some bespoke Bedtime Rhymes to put listeners at ease, whilst also voicing some career advice developed alongside SEEK resident psychologist Sabina Read.
"I've always welcomed challenges and new approaches. When SEEK asked me to write, produce and record two 'bedtime rhymes' for their Sleepmix, it was a challenge to write something within those parameters given the usual high-energy nature of my music. But when I got into the writing and creating process it wasn't as far away from my wheelhouse as I thought, there was still a moral to the tracks," Briggs says. "I could empathise with people needing some assistance to turn off. Sleeptime podcasts are something I've turned to from time to time, and a reason why I was excited to get involved with Sleepmix. Given the current climate of the world we are in, I thought it was time I try something new, different times call for different measures. Maybe a new approach is what you need? Give it a shot."
If you are in need of a solid relaxation sesh, let Briggs rap you to sleep.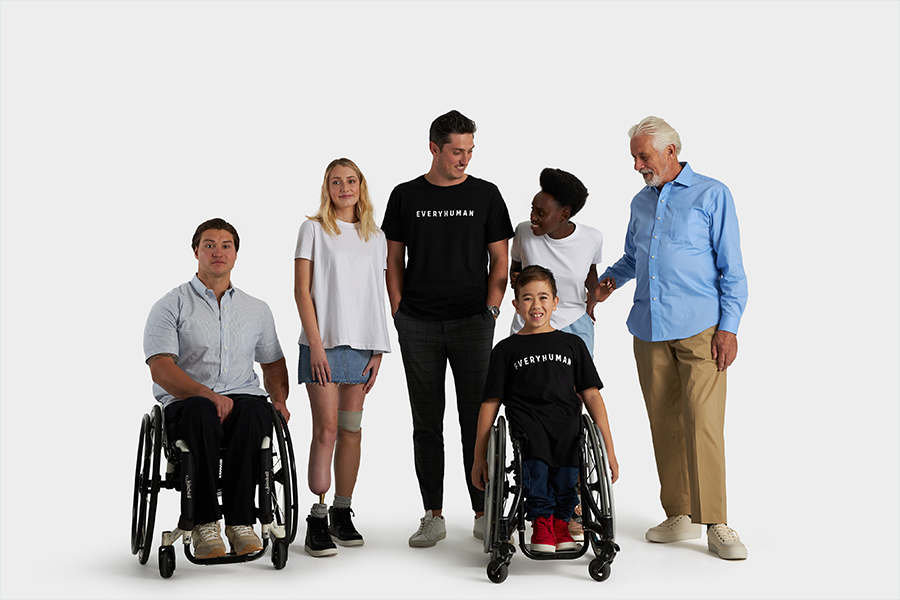 EveryHuman's Mission for Inclusion
Australia and New Zealand's first curated online destination for stylish, ethical and functional clothing, EveryHuman is on a mission for inclusion. The brand offers adaptive fashion, which involves any alteration designed to help you get dressed, feel empowered, and show up as your best self, irrespective of your age or how able-bodied you are. It's a cause that often gets swept under the rug, but in this era of independence and control, the need for freedom has never been more valued.
"Our clothes are designed by people who have also faced the challenge of finding, using and loving clothing that works for them," EveryHuman founder Matthew Skerrit says. "This is the first AU/NZ site that offers fashion-forward adaptive clothing… Getting changed should be a happy and stress-free process. Our mission is to allow people with disabilities to feel and look amazing in stylish clothes just like every other human."
EveryHuman is backed by some incredible ambassadors like Paralympians Jed Altschwager and pro wakeboarder turned quadriplegic Brad Smeele. If you want to support a small business doing huge things, this is one we wholeheartedly endorse.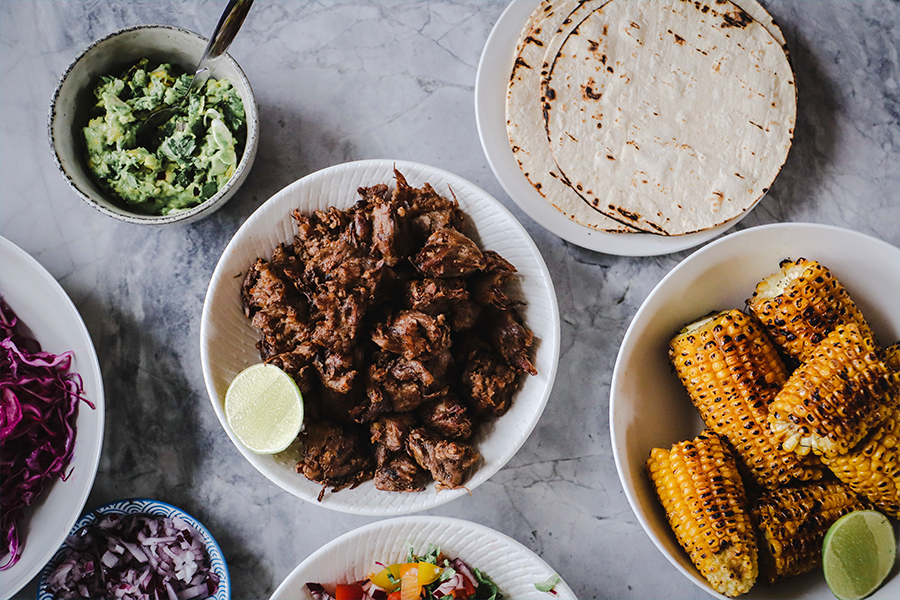 Woolies Launches Plant-Based Meat
Buying alternative meats has always been a bit of a stitch-up. You travel to one independent deli to pick up your patties and snags and then have to travel all the way back to the supermarket for everything else. Well, thanks to a new partnership with Woolworths, you'll now be able to find Fable in 600 locations across the country. The cult foodie brand crafts plant-based proteins with the texture of slow-braised meat. But how good is the alternative meat product, really? Well, celebrity chef Heston Bluthenthal is a fan.
Enough said.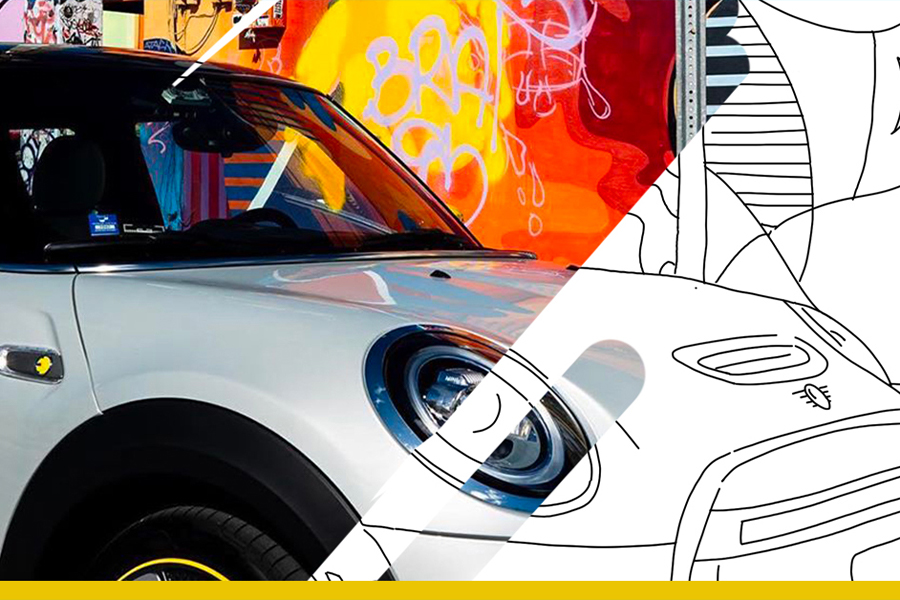 MINI Ignites Creative Spark
Automotive manufacturer MINI is helping to revive the Brisbane arts scene post-COVID by launching a new initiative. The brand is inviting artists, designers and creators across the city to interpret the theme 'Power Up' on a MINI Cooper 3-door hatch for the Brisbane Powerhouse. It's a poignant theme, particularly as the 20-yer old institution begins to open its doors.
By entering, participants will have the opportunity to add the milestone achievement to
their portfolio but also have the chance to drive their custom-designed art MINI for one month. Further, they can also take part in a photoshoot with their MINI and receive a $200 gift voucher to enjoy Brisbane Powerhouse's future presentations.
You'll also like:
Feel-Good Friday: June 19 – Farts, Fans and Fresh Kicks for Dogs
Feel-Good Friday: June 12 – Creators, Competitions and Kinky Sex
Feel-Good Friday: June 5 – Cucumbers, Cock-Rings and Carbon Offsetting