Feel-Good Friday: November 13 – Vibe Check
Just two weeks after the spookiest day of the year, 2020 is coming back at you with a Friday the 13th special. Better yet, with some good vibes and a couple of cool brewskis waiting patiently in the office fridge, we're cruising on into the weekend like Shreddy Krueger. Yeah, yeah, wrong movie, we know.
Before you get too amped up for another Saturday and Sunday of debauchery, cool your jets and slide easily into the weekend with some Feel-Good stories. Here's Feel-Good Friday for this week.
You'll also like:
Feel-Good Friday: November 6: Get This Bread
Feel-Good Friday: October 30 – Red, Dead and Fairy Bread
Feel-Good Friday: October 23 – Rebels, Range Rovers and Ricky Gervais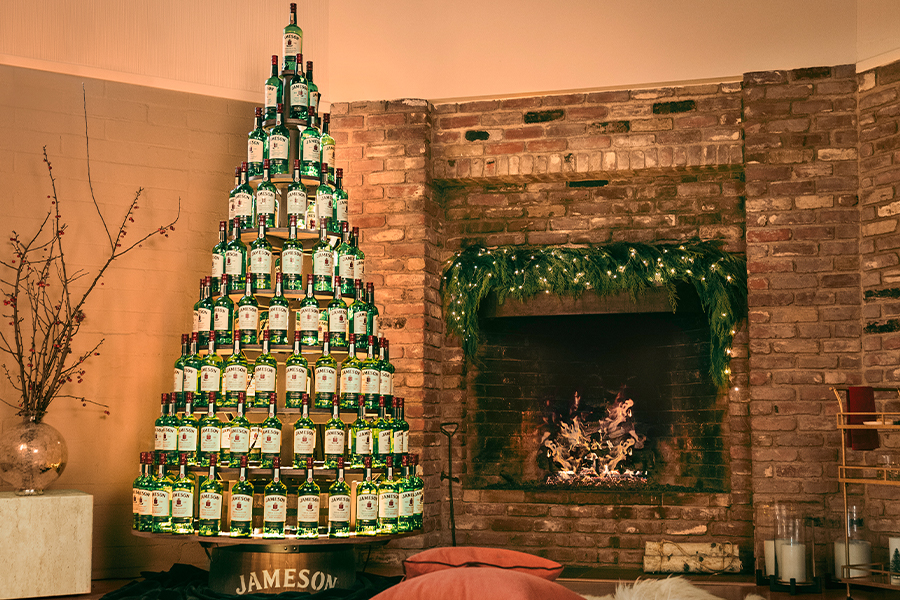 Jameson Whiskey Trees
The holiday season is here and what better way to celebrate than with a 9-foot tall tree littered with 130 light-up Jameson bottles? That's right, absolutely f*cking nothing. Even better, Jameson Irish Whiskey is giving you the chance to deck the halls with one of your own this Christmas. Each tree comes with a $45 gift card which can also be used for a bottle of Jameson Black Barrel. Get in the spirit(s).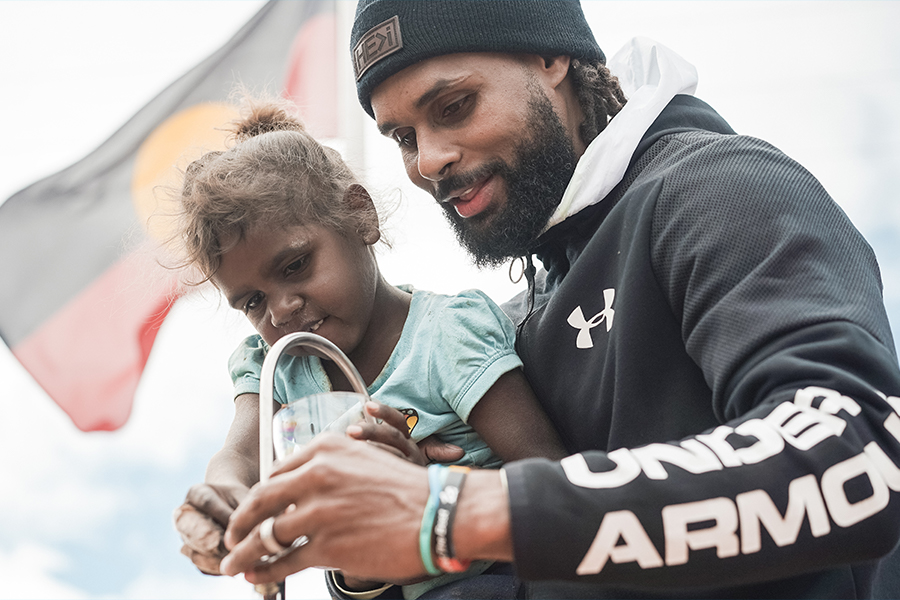 Patty Mills x Bluestone Lane
Australian-inspired specialty coffee roaster, cafe and Aussie lifestyle brand Bluestone Lane has announced a new partnership with Patty Mills. The move sees the NBA Champion, three-time Olympian and proud Aboriginal and Torres Strait Islander as the key ambassador for the brand.
Mills is a coffee enthusiast himself and was selected for his embodiment of the brand's ethos for actively promoting a positive change for the betterment of lifestyle, wellness and community. Together they will introduce the company's Keriba Ged program that will see Aboriginal and Torres Strait Islander peoples have the opportunity to develop premium business and hospitality skills. These skills will be refined at Bluestone Lane locations in the United States will be open to Aboriginal and Torres Strait Islander peoples starting in 2021/22.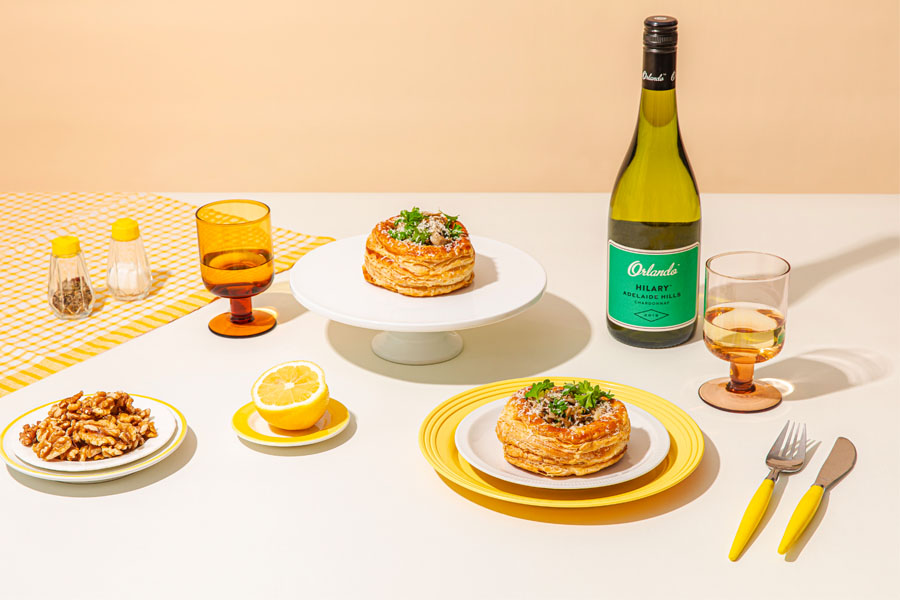 Orlando Wines and Bondi's Guy Turland Team Up to Imagine Iconic Aussie Dishes
It's been a long time between drinks for Orlando wines. In the '50s and '60s, Orlando was a household name and known as one of the finest producers of quality wine in Australia. Now, they're back to reassert themselves the hero of the Aussie dinner party. Teaming up with local Bondi chef, Guy Turland, Orlando Wines have reimagined a few Iconic Australian Dinner party dishes in their series 'Australiana Nostalgia'.
Working intimately with Orlando's winemaker Ben Thoman, Chef Turland has reinvented a couple of classic Aussie dishes to be paired perfectly with these award-winning wines. An addition of any of the New Heroes are sure to add a touch of class to any dinner party even if your guests are still sitting on milk crates.
For entree, indulge in a mushroom vol au vent – that's French for meat pie without the meat – paired with an exquisite Orlando Hilary Adelaide Hills Chardonnay. Follow that up with the irreverent apricot chicken with an apricot nectar sauce pairing perfectly with the lively red fruit and ripe cherry complexity of the Orlando Cellar 13 Barossa Valley Grenache. Delicious. Finally, put the nail in the coffee with a reimagined mint slice paired with the full-bodied distinctive dark liquorice notes of the Orlando Lawson's Padthaway Shiraz. If this doesn't scream Puberty Blues vibes, I don't know what does.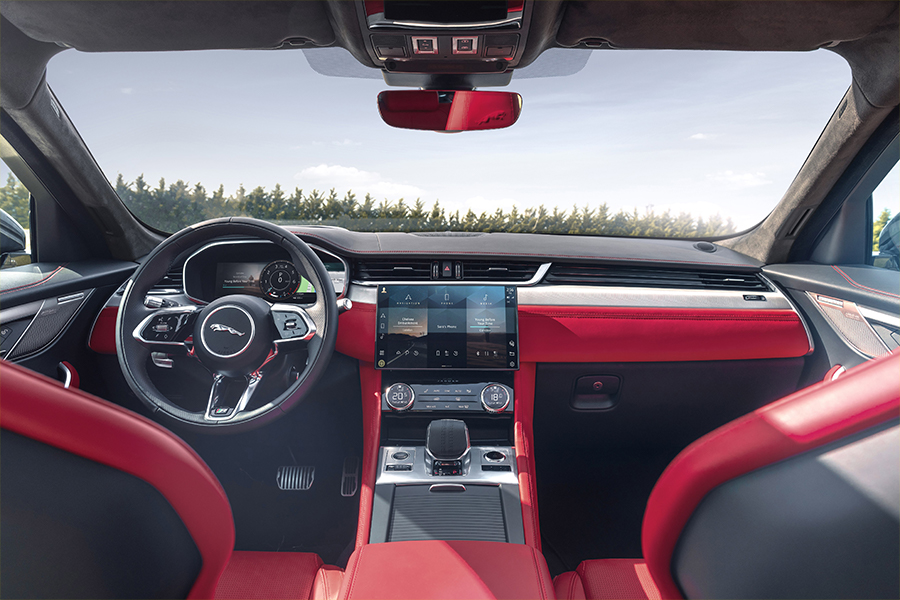 Jaguar Scoops a Massive Accolade
Jaguar Land Rover's new Pivi touchscreen infotainment has scored the SMARTBEST 2020 award from AUTOBEST, marking it as a world leader in connected technology. With industry-leading design, the Pivi shares electronic hardware with the latest smartphones, offering fast-response and connected functionality.
AUTOBEST Chairman Dan Vardie said: "This is one of the most ambitious prizes we offer, dedicated to the best connected technologies we have in the industry. This year, Pivi Pro proved to be unchallenged by any of the competitor's on-board connected technology, not to mention the simplicity in operation as the driver can focus on driving. Access to 90 per cent of commonly used functions from the display with a maximum of two clicks."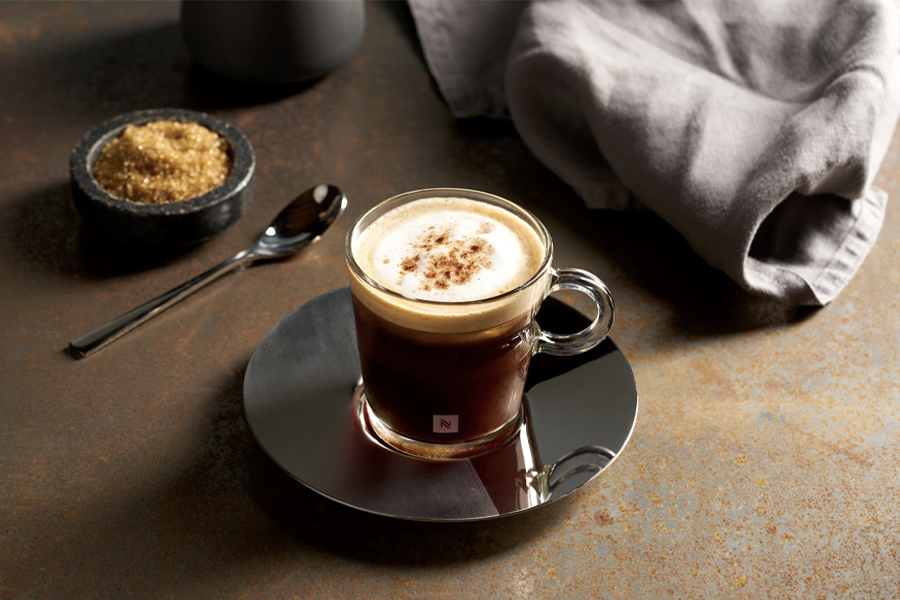 Nespresso Launches 3-Hour Delivery Service
Coffee in a hurry? Nespresso has you sorted, thanks to a new service offering from Nespresso and start-up Zoom2u. Rolled out across capital cities over the last three months, the service has seen strong early demand, with Zoom2u delivery partners collecting orders from Nespresso Boutiques and delivering them to customers in surrounding suburbs within three hours.
The new service is part of Nespresso's ongoing commitment to meet the changing needs of customers, ensuring they can enjoy the highest quality, sustainable coffee when they want it and follows the company's announcement that every cup of Nespresso coffee will be carbon neutral by 2022.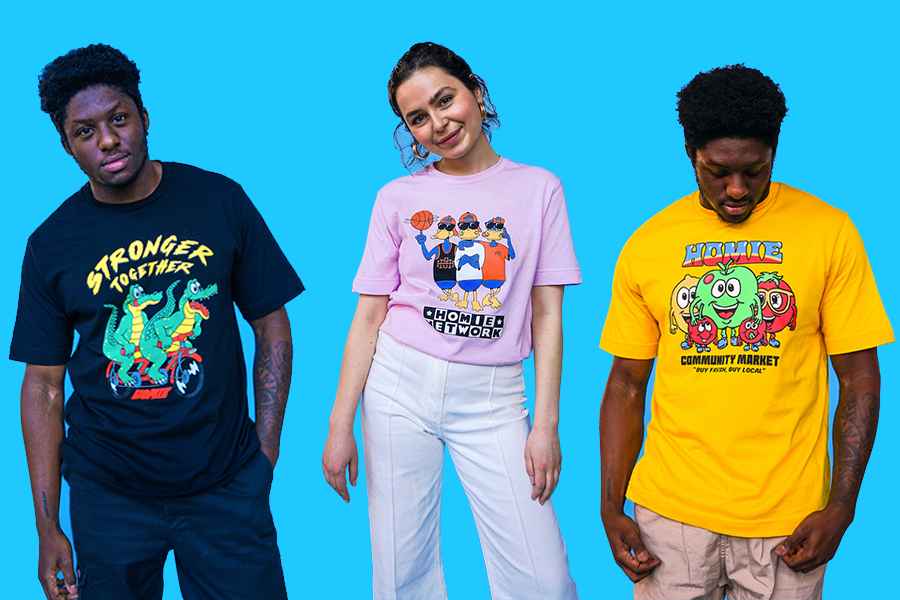 HoMie x Life Coach
Streetwear social enterprise HoMie is excited to share its first-ever collaboration with Melbourne artist Life Coach. The range features four uniquely designed tees, with 100 per cent of the profits from the range supporting young people affected by homelessness or hardship. The work HoMie does is more important now than ever, and the sense of community has never felt stronger. With the struggles of local businesses throughout 2020 well documented, HoMie customers have continued to support the brand. Sales have continued to increase throughout COVID affected months and Aussies are banding together to support small and local businesses. So why not support a business that has a mission to support others?
The range will be available online from HoMies webstore from 8 pm on November 17.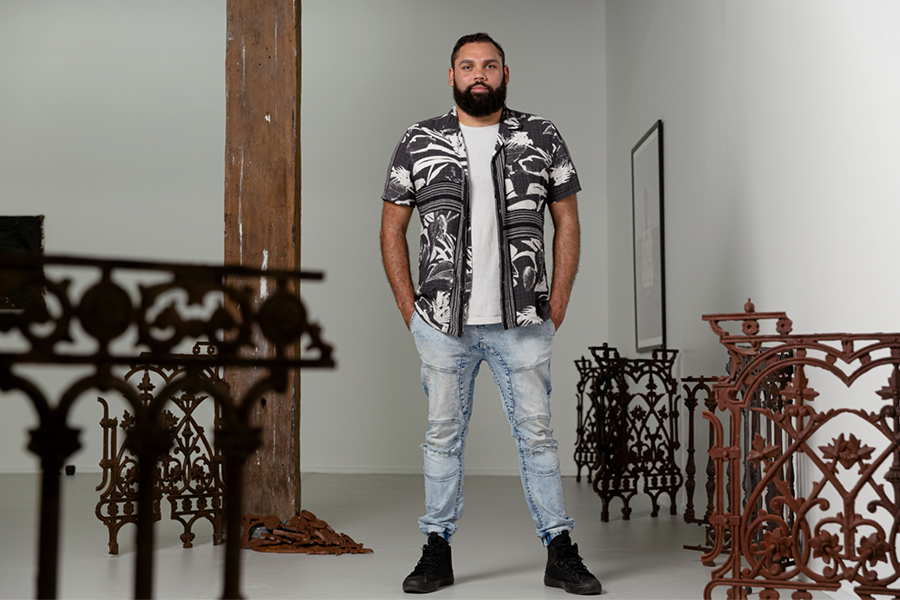 Aboriginal Artist Dennis Golding Wins NSW Visual Arts Emerging Fellowship Award
Artspace Sydney and Create NSW have announced Kamilaroi/Gamilaraay artist Dennis Golding as the recipient of the 2020 NSW Visual Arts Emerging Fellowship Award. This makes Golding the first Aboriginal artist to win in the award in its 100+ year history. Golding's winning work 'Cast in cast out' reflects on his childhood in Redfern. In his work, he created resin sculptures of the iconic victorian cast-iron panels to explore practices of colonial occupation and western structures of land ownership.
"We are proud to support Kamilaroi/Gamilaraay artist Dennis Golding as the first Aboriginal artist to win the Visual Arts Emerging Fellowship from a field of exceptional emerging artists. This Fellowship is a timely and important opportunity for Dennis to develop his work locally and continue his exploration of memory, identity and community through a decolonising lens," said the NSW Visual Arts Emerging Fellowship panel.
The winning work will be on display free to the public alongside the 7 other finalists at Artspace, Sydney until 13 December 2020.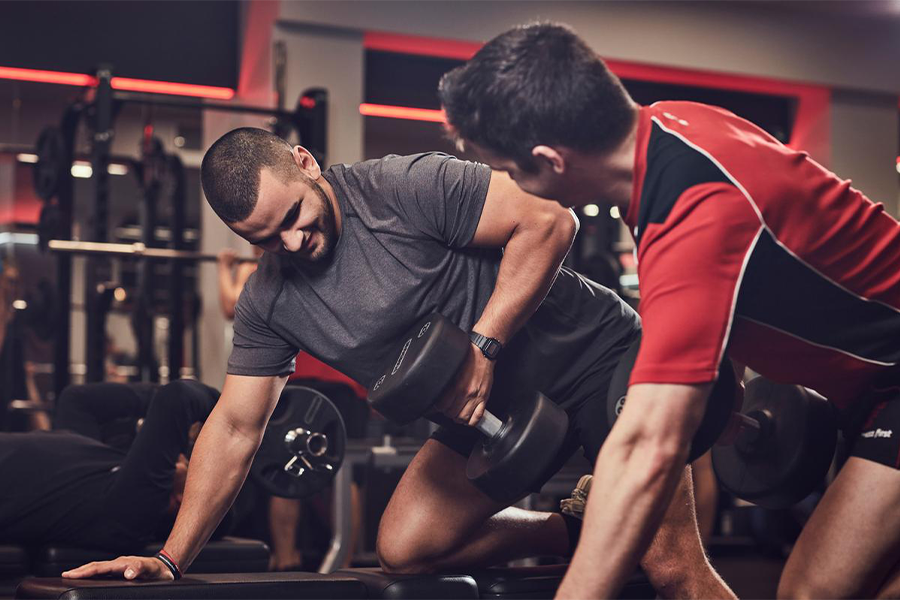 Fitness First Offers Three Months Free Membership to Those Who Lost Their Job
Fitness First has announced the Fitness Keeper program to those who unfortunately lost their jobs due to the pandemic. New members who join between now and March 31, 2021, will receive three months of free membership if they lose their job or are stood down without pay. If you're a former fitness first member or a non-Fitness First member, you'll still receive 2 months free! They're going one step further, removing lock-in contracts that can come to bite you in the butt further down the line.
"Physical movement is a great way to shift your mindset and improve your outlook, which is crucial right now as Australians, along with the rest of the world, are facing uncertainty like never before," said Fitness First General Manager David Aitchison.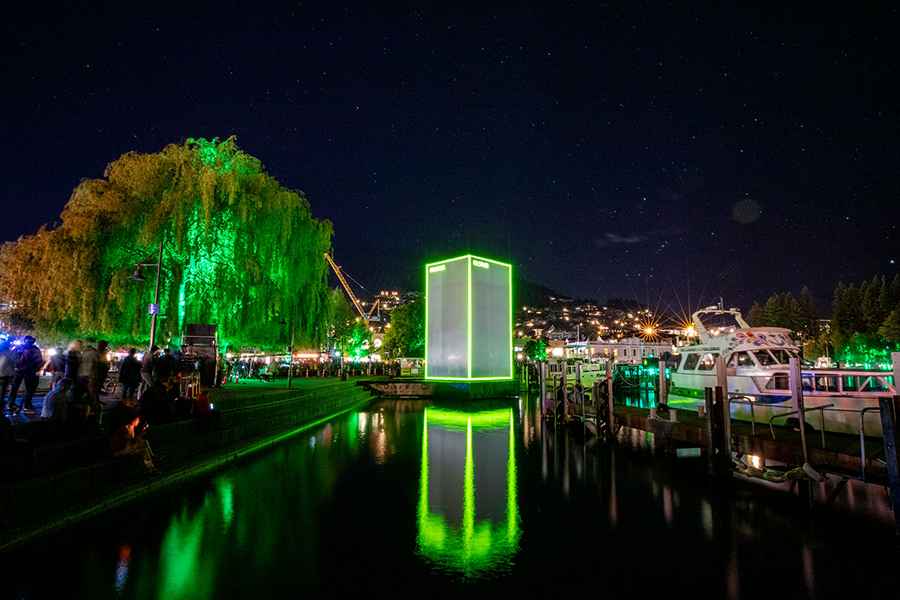 Grab a Burger and Watch Xbox ANZ Transform Queenstown into 'Greenstown'
Xbox ANZ took over NZ's Queenstown to create 'Greenstown'. The takeover came as Xbox fans in both Australia and New Zealand celebrated the global launch of the most powerful gaming console ever made: the Xbox Series X and the smallest and sleekest Xbox ever, the Xbox Series S. The show included the construction of a giant Xbox Series X on Lake Wakitipu and a matching light show, projected onto the giant console. The green lights were so strong they were enough to light up the surrounding Remarkables mountain range.
The event went one step further, teaming up with Fergburger to create three limited-edition signature Fergburger products for New Zealand fans to enjoy. This included an Xbox Series X Fergburger, Fergbakers Assassin's Creed Valhalla "Viking Pie" and Mrs Ferg's Destiny 2: Beyond Light Stasis Gelato.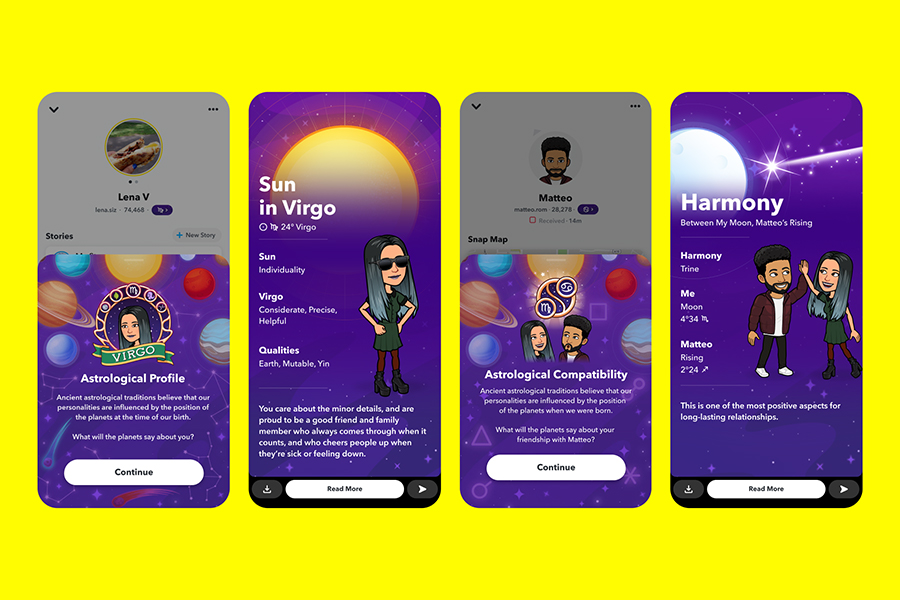 Snapchat Launches Astrological Profiles
For the first time ever, Snapchat is going astrological. The social media platform has introduced Astrological Profiles and Astrological Compatibility features. The option includes a detailed compatibility reading, showing the intersection of each friend's birth chart together. Relationship traits will be detailed across 10 different planetary dimensions, and all Astrology info is presented in Stories format. Ever wanted to know which of your friends secretly hates you? That's such a Sagittarius thing to say!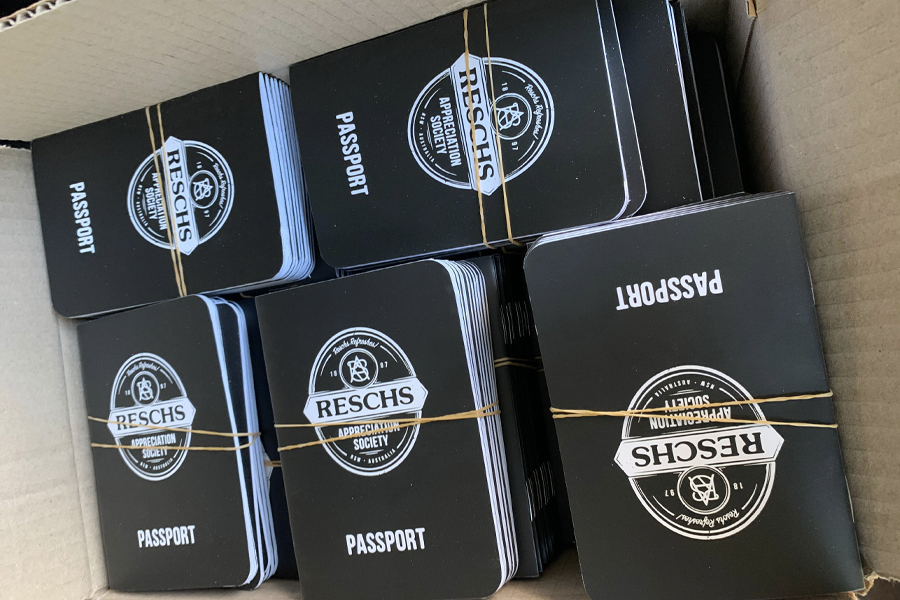 Reschs Passport to Beer
So, there's no chance you're heading overseas this year, but don't stress, Reschs has you covered. The Reschs Appreciation Society (RAS)has laucnhed the RAS Passport, which will give holders special deals at pubs and clubs and also give venues a much-needed boost. The RAS Passport won't be accepted overseas but it will be welcomed at 75 Australian venues. Each venue has its own unique stamp and special offer – from pizzas to burgers plus bottle-shop and accommodation discounts, and of course a variety of Reschs deals. If you want to get sauced and support the locals at the same time, grab a passport and get started.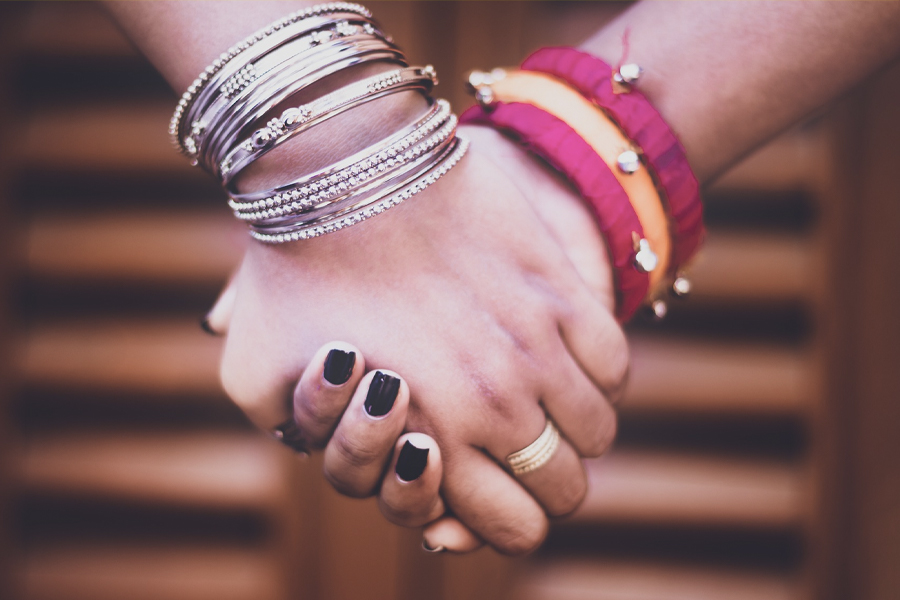 World Kindness Day Kicks Off
Today marks World Kindness Day and former cricketer Kah Koschel is encouraging Aussies to take up the challenge. After suffering an inordinate amount of tragedy in her personal life, Koschel founded Kindness Factory, a not-for-profit organisation designed to inspire people to reach out and help others. This special day, she is calling on Australians to help her set a new world record for the highest number of kind acts logged on a single day.
"Kindness doesn't need to be a grand gesture; the smallest act can have the greatest impact on someone's life," she said. You can log your act of kindness on World Kindness Day on Friday, 13th November, using social media hashtag #onesmallact #20kin2020 or visit Kindness Factory website.
UPPAREL's Upcycling Partnership with Save the Children
Just in time for National Recycling Week, innovative circular fashion brand UPPAREL has announced a partnership with Save the Children. An UPPARREL textile collection from your home will allow 10kg of quality pre-loved clothing, linen and shoes to be collected and sorted with re-usable items passed onto Save the Children. These items will be sold in their stores to generate funds for programs which support the world's most vulnerable children. Anything that can't be sold will go back to UPPAREL to be recycled and regenerated – in striking contrast to ending up in landfill.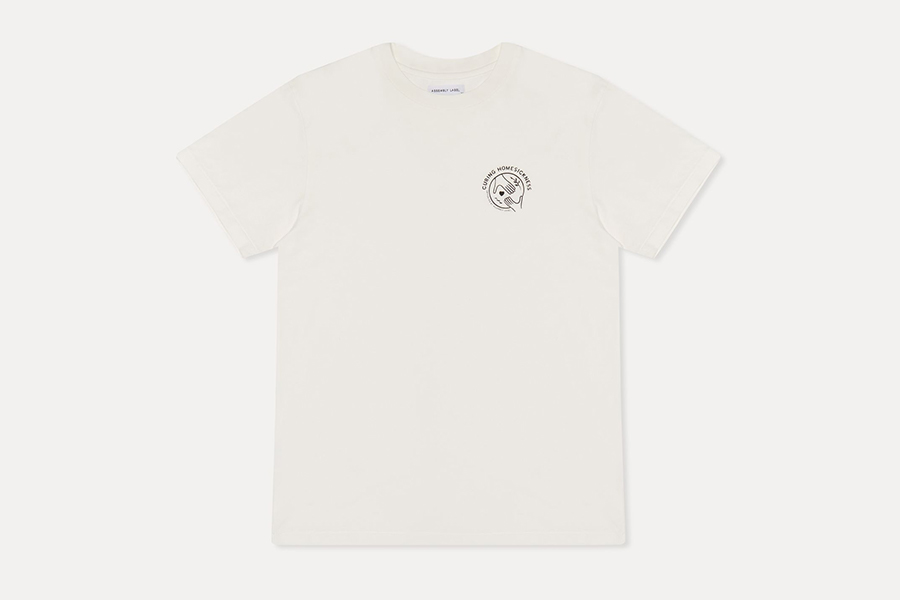 Assembly Label Donates 100% of Sales to Charity
For the second year in a row, Australian brand Assembly Label has teamed up with Curing Homesickness, a charity initiative designed to help get kids in hospital home sooner. Assembly Label will release an exclusive and limited-edition range of t-shirts for men, women and children, with 100 per cent of sales being donated to the cause.
Australian children and young people accounting for almost 1 million hospital admissions each year. The funds raised will go towards investing in research, the latest equipment and providing supportive health professionals who deliver the high level of care children require. Assembly Label t-shirts will be available to shop instore and online from November 23rd. Kids will retail for $30 and Men's & Women's $50.
You'll also like:
Feel-Good Friday: November 6: Get This Bread
Feel-Good Friday: October 30 – Red, Dead and Fairy Bread
Feel-Good Friday: October 23 – Rebels, Range Rovers and Ricky Gervais