Feel-Good Friday: September 4 – Socks, Simpsons and Face Mask Sex
Spring had sprung, Australian friends and if you're anything like us, you've spent the last four days sneezing and wheezing your way through another seasonal allergy update. The good news is that James Bond is back on track, NBA2K21 is now available and antihistamines are readily available. But that's not all. In fact, there was a proverbial plethora of good vibes being thrust out this week and we're here to fill you in on everything you may have missed. Here's Feel-Good Friday for this week.
You'll also like:
Feel-Good Friday – August 29: The Need to DoMore
Feel-Good Friday: August 21 – Dogs, Desserts and Deadly Weapons
Feel-Good Friday: August 14 – Tattoos, Tunes and Tailored Suits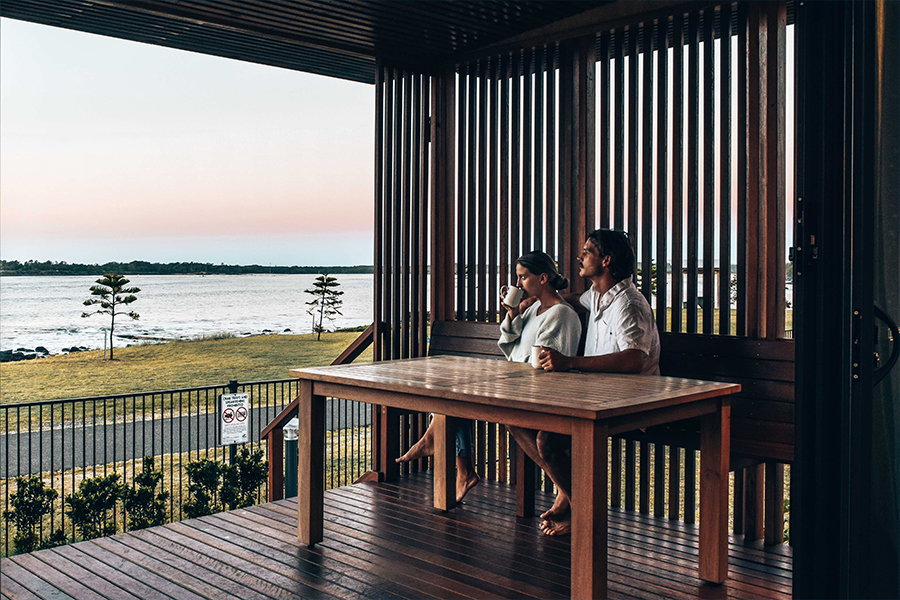 Find the Feels This Spring
To mark the start of Spring, Reflections Holiday Parks is calling on Aussies to share their feel-good moment, all in the name of a positive cause. The initiative, entitled #FindTheFeels, encourages Aussies to share their good stories amongst a tumultuous year. Even better, for every 100 photos shared, Reflections will give away an escape to a frontline health worker in Victoria at one of their 37 NSW parks. "We know it's been a long winter for many. That's why, today we're launching #findthefeels – an online movement where we share our feel-good moments – however large or small – to help raise each other up," Steve Edmonds, CEO of Reflections Holiday Parks said.
To help chalk up some free holidays to give back to our healthcare heroes, Aussies are being asked to share photos when they #findthefeels on Facebook and/or Instagram using the hashtags #findthefeels and #reflectionsholidayparks. "You might simply find the feels when walking your dog at a nearby park, relaxing under a tree, having dinner with a mate, surfing, fishing or just catching some rays in the backyard," Edmonds said. The winning health workers will stay in the park's deluxe cabins, tiny houses or glamping tents, with each giveaway worth $750 and can be redeemed when the time's right for recipients to travel again.
Canadian Officially Advocates Sex Masks
There's probably nothing more insulting than being asked by a partner to put a covering over your face whilst getting down and dirty, but apparently the entire country of Canada is being asked to do just that. Canada's Chief Public Health Officer Dr Theresa Tam has issued a public statement advising people to skip kissing and consider wearing a mask during coitus to prevent spreading the coronavirus. Further to that, Dr Tam suggested skipping the sex-session altogether, hinting some solo fun might be the safest option.
"The lowest risk sexual activity during Covid-19 involves yourself alone," she said. "If you choose to engage in an in-person sexual encounter with someone outside of your household or close contacts bubble, there are some steps you can take to reduce your risk. "Current evidence indicates there is a very low likelihood of contracting the novel coronavirus through semen or vaginal fluids. However, even if the people involved do not have symptoms, sexual activity with new partners does increase your risk of getting or passing Covid-19 through close contact, like kissing."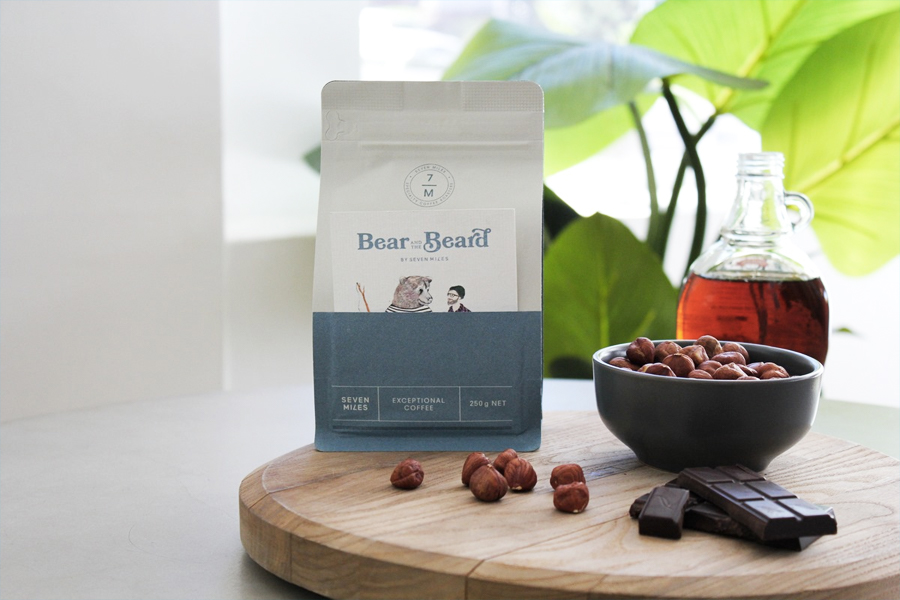 Seven Miles' Coffee with Kindness
Our favourite brew lords at Seven Miles Coffee know a lot about making a good cuppa, but they also know how to make a positive difference. The roaster has just launched a new blend, Bear and the Beard, in partnership with children's hospice organisation Bear Cottage. "Supporting our community is a core part of our identity and we're proud to deliver on that promise through Bear and the Beard, offering not just exceptional coffee, but supporting those that bring joy and compassion to the most vulnerable members of our community," Jenny Willits, Seven Miles CEO said.
The delicious coffee has dark chocolate notes, finished with maple syrup and hazelnut praline for an immersive and rich flavour profile. Even better, for every kilo of Bear and the Beard sold, $1 will go directly to the cause, helping the charity to continue its important work. "We are incredibly grateful to Seven Miles for their support of Bear Cottage over the years," Narelle Martin, Bear Cottage nursing unit manager said. "To have this opportunity to raise funds and awareness through the launch of their Bear and the Beard coffee range is really exciting. It is the generosity of the community that ensures that we are able to continue to provide this very special sanctuary for our children and families and we can't thank Seven Miles enough for all they have done."
You can score Bear and the Bear via the Seven Miles store below at a selection of cafes across NSW, QLD and the ACT.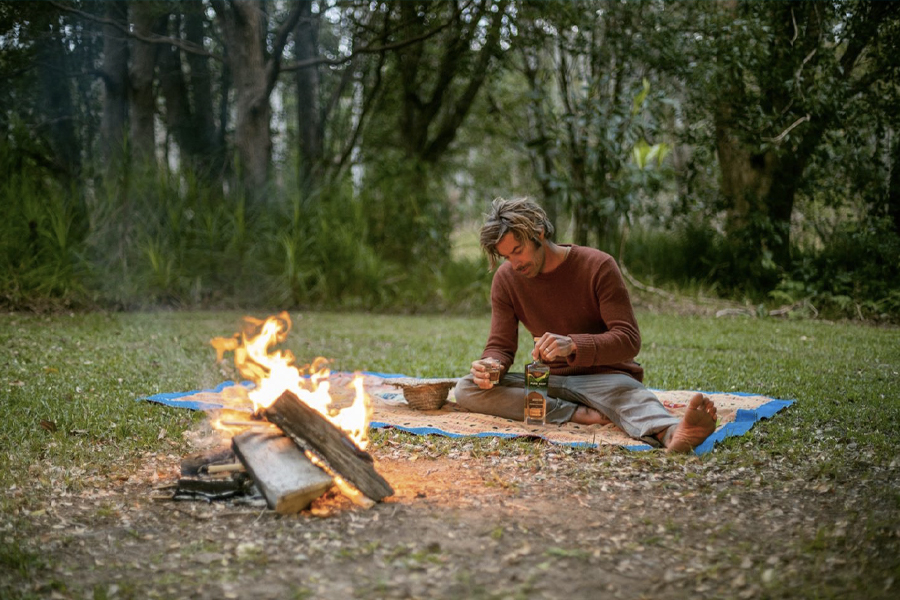 Surfing and Scotch Combine for the Environment
We've been fans of Aussie-owned Scotch whisky company Pure Scot for a while now, but the label's latest initiative may have pushed us over the edge. The brand has teamed up with Aussie surfing royalty and environmental advocate, Dave 'Rasta' Rastovich to support a series of ongoing eco actions. The new partnership follows Pure Scot's bushfire relief fundraiser earlier this year, which raised over $280,000 for Greening Australia. According to Pure Scot owner David Prior, he and Rasta, who founded not-for-profit organisation the Prior Family Foundation in 2015, instantly bonded over their shared passion for environmentalism and the ocean.
"I've long admired Dave, for his effortless surfing but mostly for his unwavering commitment to the environment," he said. "Dave refuses to accept the status quo, an attitude that aligns perfectly with the essence of Pure Scot and the actions of the Prior Foundation." The new partnership will see the two come together to continue advocating for eco-friendly operation across different verticals. "We want to be part of the story we're living in; we want to do good, and in that sense, partnering with Pure Scot means turning motivation into action," said Rastovich.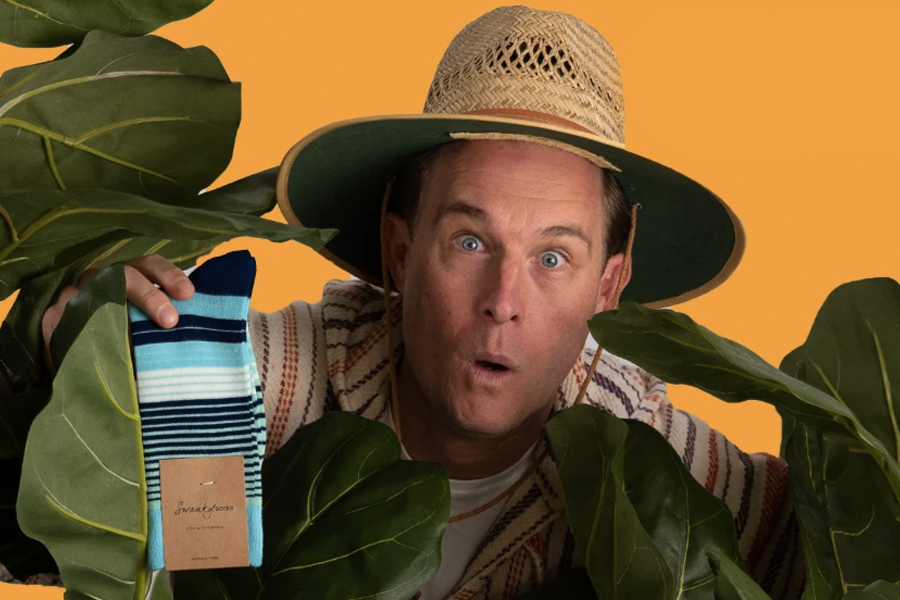 Salvos' Swanky Socks for Father's Day
It's Father's Day this weekend, so if you haven't already launched into gift-giving mode, you might want to take notice. The legends over at Swanky Socks have teamed up
with The Salvation Army to donate a pair of socks and a face mask with every sale made
from their Father's Day Collection.
"Socks are a classic Father's Day gift, so we're giving it a swanky makeover," Swanky Socks founder Tom Lawrence said. "We have an ongoing Give-Back program at Swanky Socks supporting a number of initiatives and charitable organisations and this campaign is another way we can mobilise our community for the greater good. We will be donating a minimum of 1,000 pairs of socks and 500 face masks this weekend."
It's a huge undertaking and one that tackles the rising rate of homelessness in Australia. "It is amazing – the difference a pair of fresh, clean socks can have on a person who is
struggling," The Salvation Army's general manager of homelessness, Livia Carusi said. "When you don't know where you're going to sleep each night, or where your next meal is
coming from, this type of gesture can make a big difference. In the last three years, Swanky Socks has donated over 79,000 pairs of socks to people in need through various initiatives and campaigns."
The Man With Over 200 Simpsons Tattoos
Don't get us wrong, we love The Simpsons as much as the next guy, provided that next guy isn't Matt Baxter. The Aussie lad just broked the record for the most Simpsons tattoos ever, with a whopping 203 individual pieces. According to the official record book, it took some 12 months for the tattoos to be completed, requiring around 130 hr of needle time. Dedication to the craft.
Uganda's Gorilla Baby Boom
Good news doesn't come much better than this. According to the BBC, there's an "unprecedented" gorilla baby boom happening at the Bwindi National Park in Uganda right now. The Ugandan Wildlife Service told the news organisation that seven babies have been born in the park since January, compared to three in the whole of 2019. With most of Uganda's tourism sector still reeling from the coronavirus outbreak, there were worries about primates contracting the virus, as they share much of the same DNA with humans. Apparently, it's done little to discourage the new additions, meaning there may be more gorillas on the move soon!
You'll also like:
Feel-Good Friday – August 29: The Need to DoMore
Feel-Good Friday: August 21 – Dogs, Desserts and Deadly Weapons
Feel-Good Friday: August 14 – Tattoos, Tunes and Tailored Suits