CLMBR Takes Traditional Training Equipment to New Heights
There are a lot of different types of fitness equipment out there. Some offer benefits to specific body parts; others claim to offer full-body workouts. CLMBR is taking on the design of a traditional full-body piece of equipment, the climbing machine, and reimagining it.
Climbing machines really haven't changed much in the 40 years that they've been around, and there's a reason for that. The actual movement isn't going to change much. So if you're going to reimagine a climber, you've got to look at the machine itself. That's what CLMBR has done. CLMBR's version is a low maintenance machine that takes up a small footprint. The machine itself is built with a lightweight, extruded aluminium frame. Integrated wheels make it easy to move the CLMBR around. Elsewhere, the machine uses high-quality industrial-grade materials, such as Kevlar-reinforced belts, to help it stand up to the heavy use it would see in a commercial setting. That means that in your home, CLMBR is more than up to any abuse you throw at it.
You'll also like:
Train for a Zombie Apocalypse with the Chopper from Chopfit
The 7 Minute Workout Proven by Science
TRX Suspension Training All-In-One Portable Gym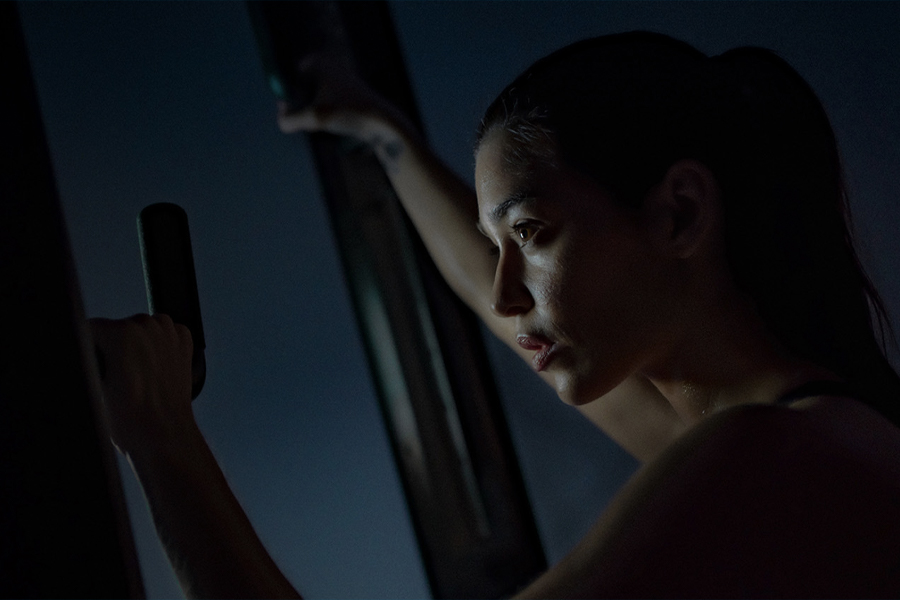 CLMBR is also very user friendly. It comes with pre-loaded tutorial videos that you can follow along as you work out. The lack of a central shaft makes it easier to keep better, safer posture while using the machine. An integrated audio system is available as an option as well. The user interface pairs with an app to display your metrics as well as visuals to help you get the most out of your workout.
Christa Dellebovi, director of training and education for CLMBR, said, "The CLMBR is unique in that it provides end-users with an incredibly efficient, effective and safe workout, all combined with the ability to reference useful metrics to stay accountable and track progress over time. Climbing is the perfect addition to nearly any workout routine and suitable for all fitness levels. With the ergonomic CLMBR, climbing can now be experienced on an inviting, easy to use and comfortable machine—the open central design is a game-changer!" CLMBR is available now for a price of $2,699.
You'll also like:
Train for a Zombie Apocalypse with the Chopper from Chopfit
The 7 Minute Workout Proven by Science
TRX Suspension Training All-In-One Portable Gym