13 Best Ramen Restaurants in Melbourne
One of the only foods able to transcend the boundaries between affordable, cosy dining and rich, exotic flavours is that of Japanese ramen in Melbourne. Ramen is a famed Japanese dish made with thick, handmade noodles in a flavourful broth topped with your favourite meat, vegetables and Japanese treats. Japanese ramen in Melbourne is simple yet full of gusto; an ideal meal for any outing all year round.
Ramen is not only an incredibly popular dish on account of its tantalising flavours. It is a hit with any date or group dinner as you can customise your dish to suit your own palate or specific cravings. At these top ramen restaurants in Melbourne you can choose your spiciness, broth flavour (from 10-day pork bone broth to soybean and chilli broth) and the additives to give it that extra zing. Some of the best ramen in Melbourne have their own special flavours and traditions directly from Japan.
If you're new to ramen, this list of the 13 best ramen restaurants in Melbourne (in no particular order) is an ideal introduction to the iconic dish. If you're a seasoned ramen connoisseur, these are the creme de la creme of ramen Melbourne has to offer.
You'll also like:
15 Best Japanese Restaurants in Melbourne
16 Best Yum Cha in Melbourne
10 Best Whisky Bars in Melbourne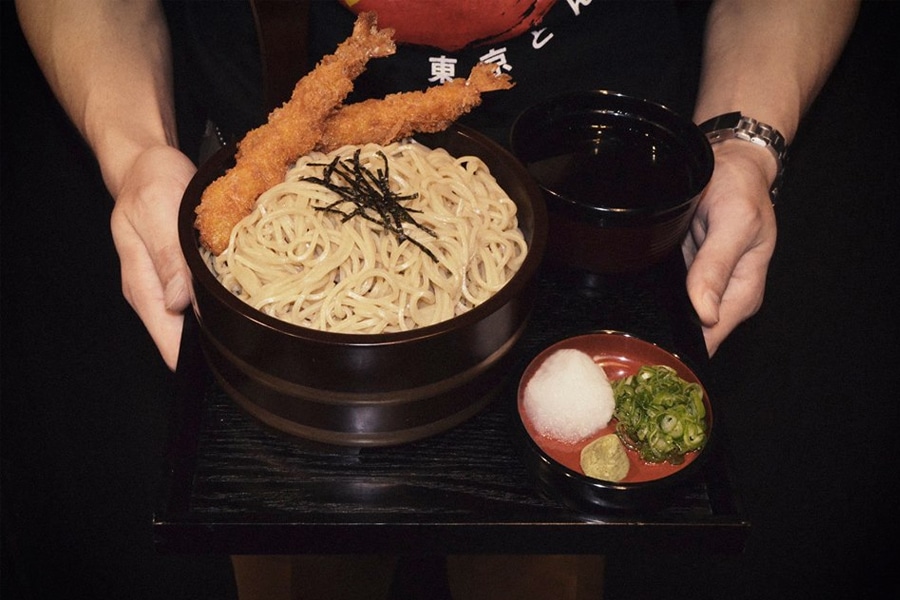 1. Shujinko 
With a broth perfectly balanced in flavour, thick, fresh noodles plus great service and a reasonably priced menu – Shujinko doesn't leave much to be desired. Except perhaps more visits once the food has digested that is. If that weren't enough, this ramen in Melbourne CBD is open 24 hours, so you can sate your ramen craving at any hour of the day, or night.
225 Russell Street, Melbourne VIC 3000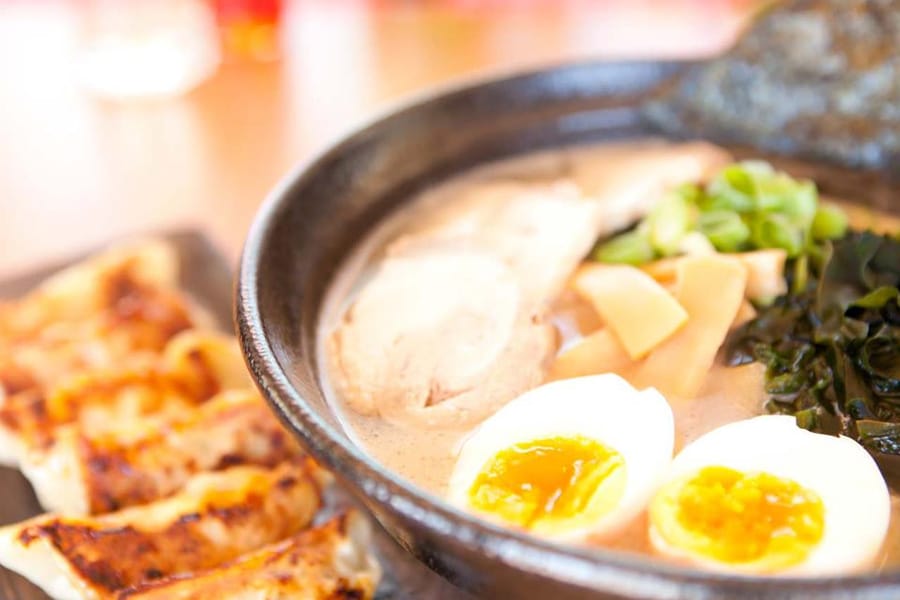 2. Little Ramen Bar
With a pretty self-explanatory name, Little Ramen Bar is exactly what you imagine it to be – a cosy ramen joint with some of the most authentic and delicious ramen in Melbourne. Choose from three varieties: the shoyu (special soy base), miso (soybean) or shio (light salt base). From there, pick your favourite additives, whether it be a traditional seasoned egg, slow-cooked pork soup, roasted sesame seeds, bamboo shoots or a seafood melange. You can even customise the spiciness of the dish and whether it is served with meat or just vegetables. The only thing that isn't an option is the fantastic service.
346 Little Bourke Street, Melbourne VIC 3000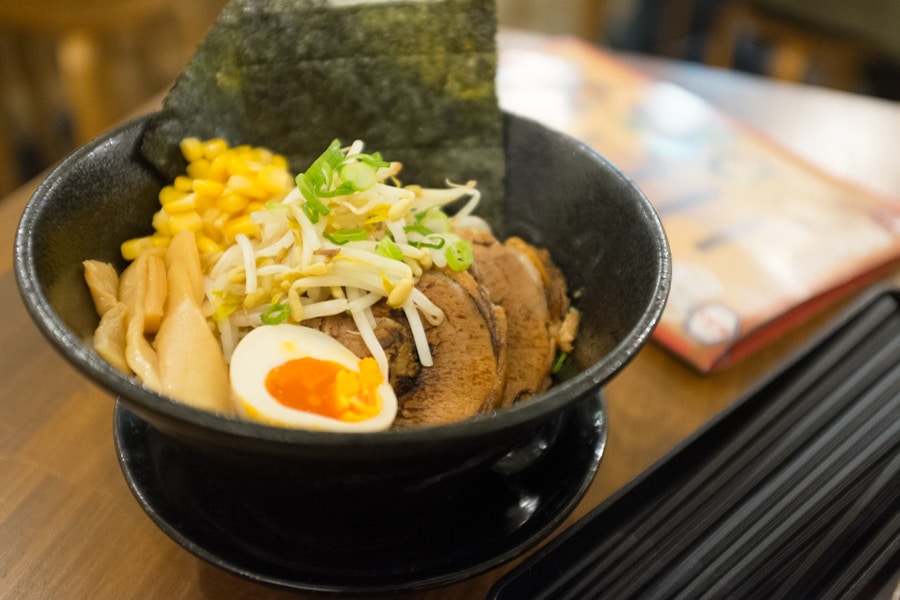 3. Mr Ramen San
Mr Ramen San proudly serves  traditional Japanese ramen all the way from Hakata, Japan. Their noodles are made daily in their shops and even though they offer some of the top Japanese ramen in Melbourne, they never compromise their focus on hearty flavours and friendly service. Come experience for yourself the perfectly cooked eggs, the heavenly scents wafting from the bowls and the fresh taste of their top quality, soup-infused ingredients.
Shop 12A, 200 Bourke Street, Melbourne VIC 3000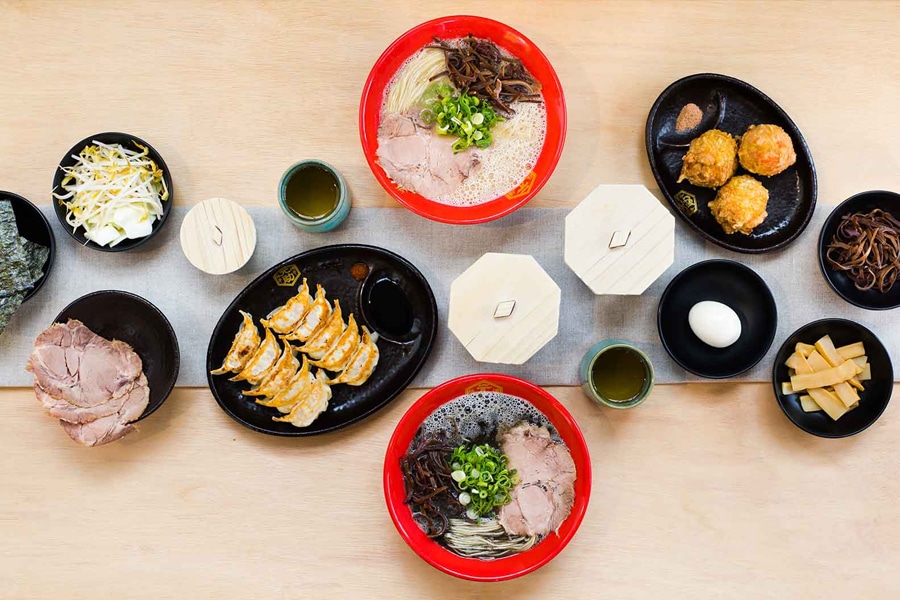 4. Hakata Gensuke
The yobimimodoshi (master stock) at Hakata Gensuke is a flavourful soup only found in Japan's best ramen dining experiences – and at their restaurants serving ramen in Melbourne CBD and Hawthorn. They use the highest quality fresh pork bones from reputable Australian suppliers, take three days to cook the broth to infuse it full of flavour and the team of chefs eat a full bowl daily to ensure it always lives up to their high standards (and lets be honest, because it's that good not even they can resist). Combine this with chanting staff and a full Japanese dining experience to transport yourself to the land of the rising sun for an evening.
168 Russell Street, Melbourne VIC 3000
Shop 4, 860 Glenferrie Road, Hawthorn VIC 3122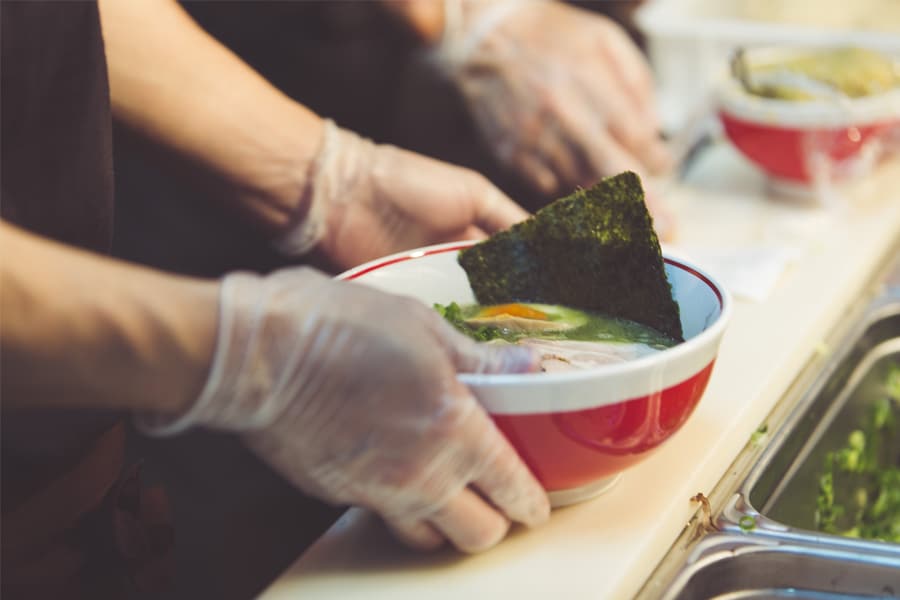 5. Ikkoryu Fukuoka Ramen 
As the only two Ikkoryu Fukuoka Ramen restaurants in Australia, this premium Japanese ramen in Melbourne is calling your tastebuds. They specialise in chikuho noodles and tonkotsu soup, creating an indulgent, mouth-watering ramen you won't experience anywhere else. With over 40 years experience of making some of the best traditional ramen in Japan, spreading the Japanese ramen culture to Melbourne allows you a glimpse of this incredible flavour that has been refined and perfected over the decades.
Basement of 27 Russell Street, Melbourne VIC 3000
Lot 1R, 321 La Trobe Street, Melbourne VIC 3000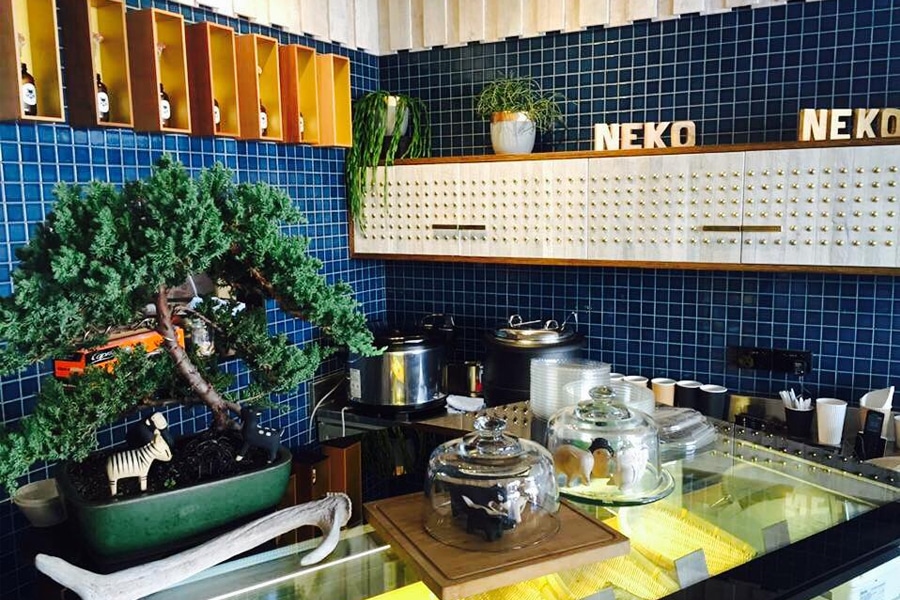 6. Neko Neko 
The old saying, 'so nice they named it twice', definitely applies to this renowned ramen restaurant in Melbourne, Neko Neko. Specialising in vegetarian, vegan and seafood ramen, the fresh ingredients at Neko Neko will not only blow your mind but also your tastebuds. The pictures alone are enough to get your salivary glands working overtime, so do yourself a favour and indulge in this exquisite vegan cuisine.
83 Smith Street, Fitzroy VIC 3065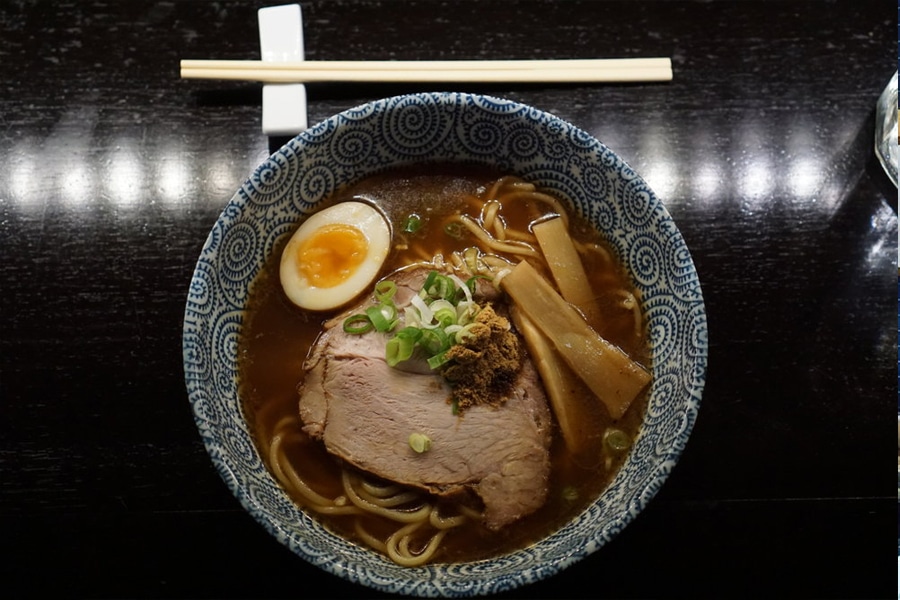 7. Mensousai Mugen
Mensousai Mugen offers two floors to cater to every group's needs. If you're in for a quick slurp of tsukeman or ramen in Melbourne CBD head to the ground level. If you want to stay and savour the incredible flavours for a little longer, while also trying out their unique Japas – Japanese tapas – the basement will be a better bet. The dipping ramen is made with thick, chewy handmade noodles and served in your choice of special house-blended broths.
11 Bligh Place, Melbourne VIC 3000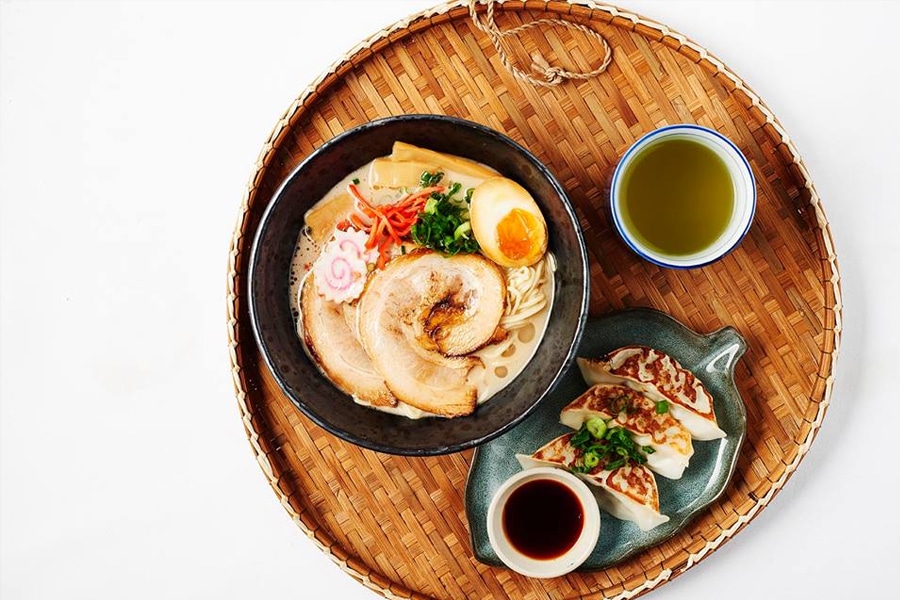 8. Ramen Ya
Home of charshu tonkotsu ramen, Ramen Ya uses the best pork belly and stews it for hours in their secret master broth to create the ultimate taste sensation. If that doesn't get your stomach gurgling, perhaps their veg gyoza ramen or kimchi ramen will. They also have karaage ramen, curry ramen, tofu ramen and a whole lot more, resulting in one of the more diverse menus of Japanese ramen in Melbourne.
Lower Ground, Emporium Melbourne, 267-321 Lonsdale Street, Melbourne VIC 3000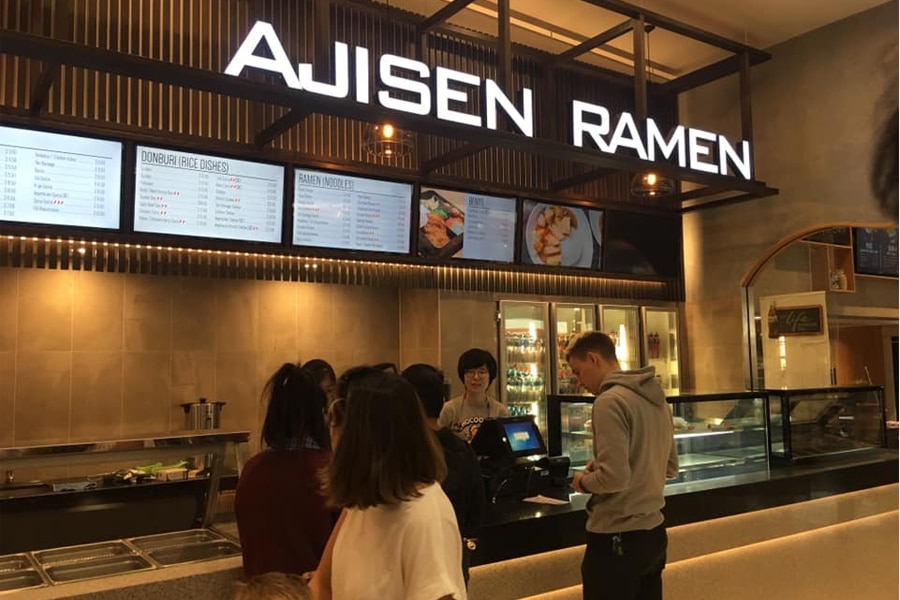 9. Ajisen Ramen
Mr Takahuaru Shigemitsu founded Ajisen Ramen in 1968 in Kumamoto. In 1996 Ajisen Ramen expanded internationally and today it has 750 branches all around the world. If this isn't enough to persuade you of their delicious ramen, perhaps the fact that their famous tonkotsu (pork bone) soup is known to promote heart and bone health as well as prevent ageing. Not to mention its delicious properties, which when combined with freshly cooked noodles and a secret rich brown sauce called senmiyu, leads to the most gastronomically satisfying ramen in Melbourne you can find.
130 Bourke Street, Melbourne VIC 3000
Shop GD 13, Melbourne Central, 211 La Troabe Street, Melbourne VIC 3000
367 Burwood Road, Hawthorne VIC 3122
82 Kingsway, Glen Waverley VIC 3150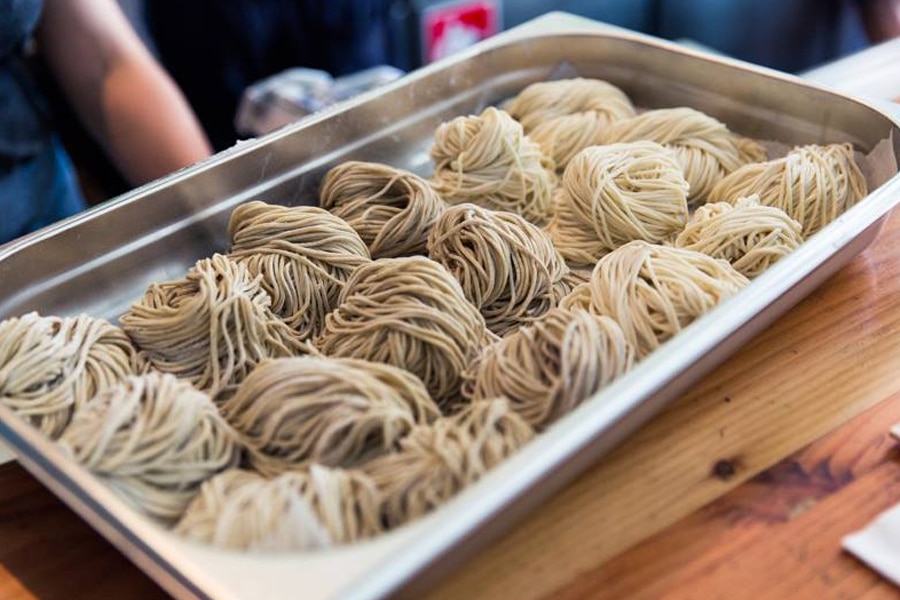 10. Shop Ramen Fitzroy 
If it were possible for soup to melt in your mouth, the ramen at Shop Ramen Fitzroy would definitely be doing it. Instead, it gives you that satisfying slurp full of flavour and the soft, delicate noodles with that oh-so-juicy texture. Whether you opt for the vegetarian ramen or the pork, it will be the ideal start to the perfect ramen equation. The best way to complement the best ramen in Melbourne? With top-notch sake and a delectable matcha and sesame ice cream pie.
329 Smith Street, Fitzroy VIC 3065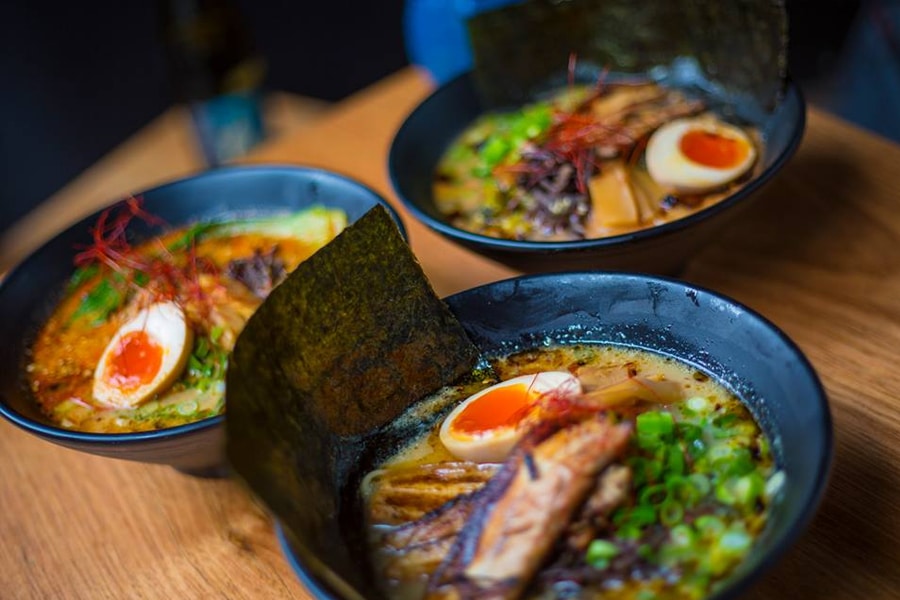 11. Yoku Ono Ramen + Sake 
From the chair you sit on to the way the sashimi is cut, Yoku Ono will convincingly transport you to a Tokyo alleyway. All of the ramen is made using traditional methods by their in-house Ramanmasuta (ramen master). The chicken broth is cooked for over 8 hours and the vegetarian broth contains over 20 different kinds of vegetables, mushrooms and herbs. This means there will be no wrong choice or food envy at this ramen restaurant in Melbourne, but it might mean you'll have to visit more than once.
6A Anchor Place, Prahran VIC 3181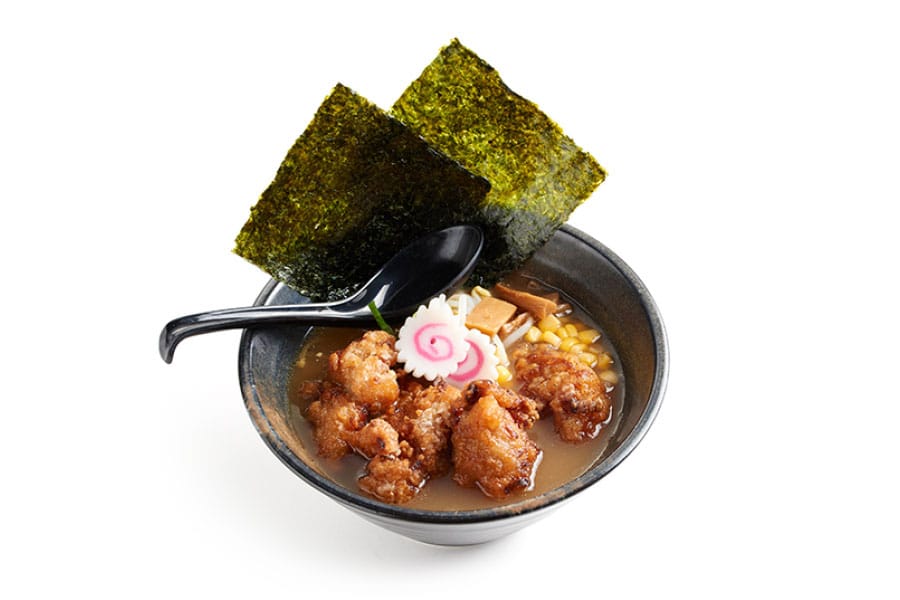 12. Shyun Ramen Bar
Shyun means season in Japanese, which exemplifies the restaurant's commitment to only using the freshest and most nutritious seasonal ingredients. Their homemade stock is made from a combination of pork bones and chicken simmered for over 10 hours to bring out its full deep flavour. Be sure to try out this ramen restaurant in Melbourne for yourself for lunch or dinner from Tuesday-Saturday.
73 Koornang Road, Carnegie VIC 3163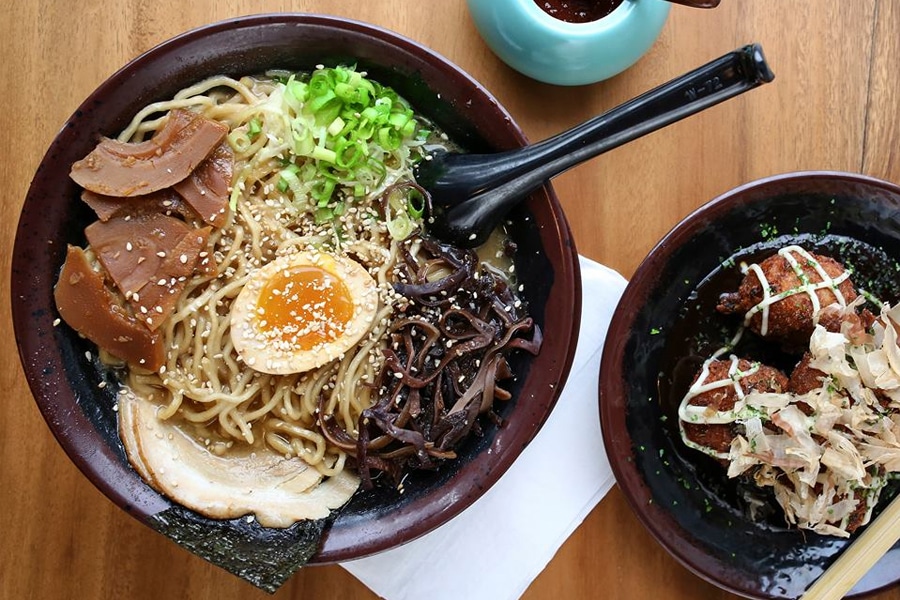 13. Fukuryu Ramen
The only thing better balanced than the flavour of the ramen broth at Fukuryu Ramen is their seamless blend of Japanese cuisine and culture with the trendy Melbourne dining scene. Fittingly, you will have to leave a bit of extra time to find the old timber factory down Corrs Lane before rewarding yourself with this delectable ramen in Melbourne CBD. The venue, in the heart of Chinatown, has formerly been a Kung Fu Academy, immigrant housing, a gambling den and a karaoke party house. Now it lays claim to offering some of the most sought after and best ramen in Melbourne.
22-26 Corrs Lane, Melbourne VIC 3000
You'll also like:
15 Best Japanese Restaurants in Melbourne
16 Best Yum Cha in Melbourne
10 Best Whisky Bars in Melbourne
Have you subscribed to Man of Many? You can also follow us on Facebook, Twitter, and Instagram.