180+ Funny Australia Memes That are True Blue Gems
If you've been having a Captain Cook for the best Aussie memes on the internet, wrap your laughing gear 'round this. Designed to thrill the bogans, delight the sheilas and satisfy the drongos, Australian memes capture what makes the land Down Under so great. Sure, we drink too much, our accent is atrocious and our sayings make little sense, but there's something innately fascinating about Australian humour.
Types of Australian Memes
Unsurprisingly, the best Australian memes have a language all of their own, but they generally feature a few common characters, like the great Russel Coight, barbeque Shapes, the mullet and our proverbial homeland, Bunnings. We may be simple folk, but we know what we like, and nine times out of ten, it's pictures of Shane Warne ripping a few leg breaks on Day Three of the Boxing Day Test. Here is what you can expect from the best Australian memes:
Sports memes – From Sharon Strzelecki's infamous 1998 South-East Regional Netball Finals to Steven Bradbury's record-breaking win, sport has a habit of featuring prominently in the best Australian memes.
Australian food memes – Bunnings snags, Shapes, whatever a 'blooming onion' is – Australian food memes are contentious to say the least. If you want to spark a debate with an Aussie, simply ask the age-old questions, tomato sauce in the fridge or cupboard?
Australian animal memes – Let's face it, we live in a country where every animal wants us dead. Spiders, snakes, crocodiles – they all want a piece of that fair-dinkum flesh.
180+ Best Australian Memes
Aussie memes, much like the people, have a habit of confusing and delighting you. The phrases don't always make sense and the language is rough, but therein lies the charm. Here is a list of the best Australian memes on the internet.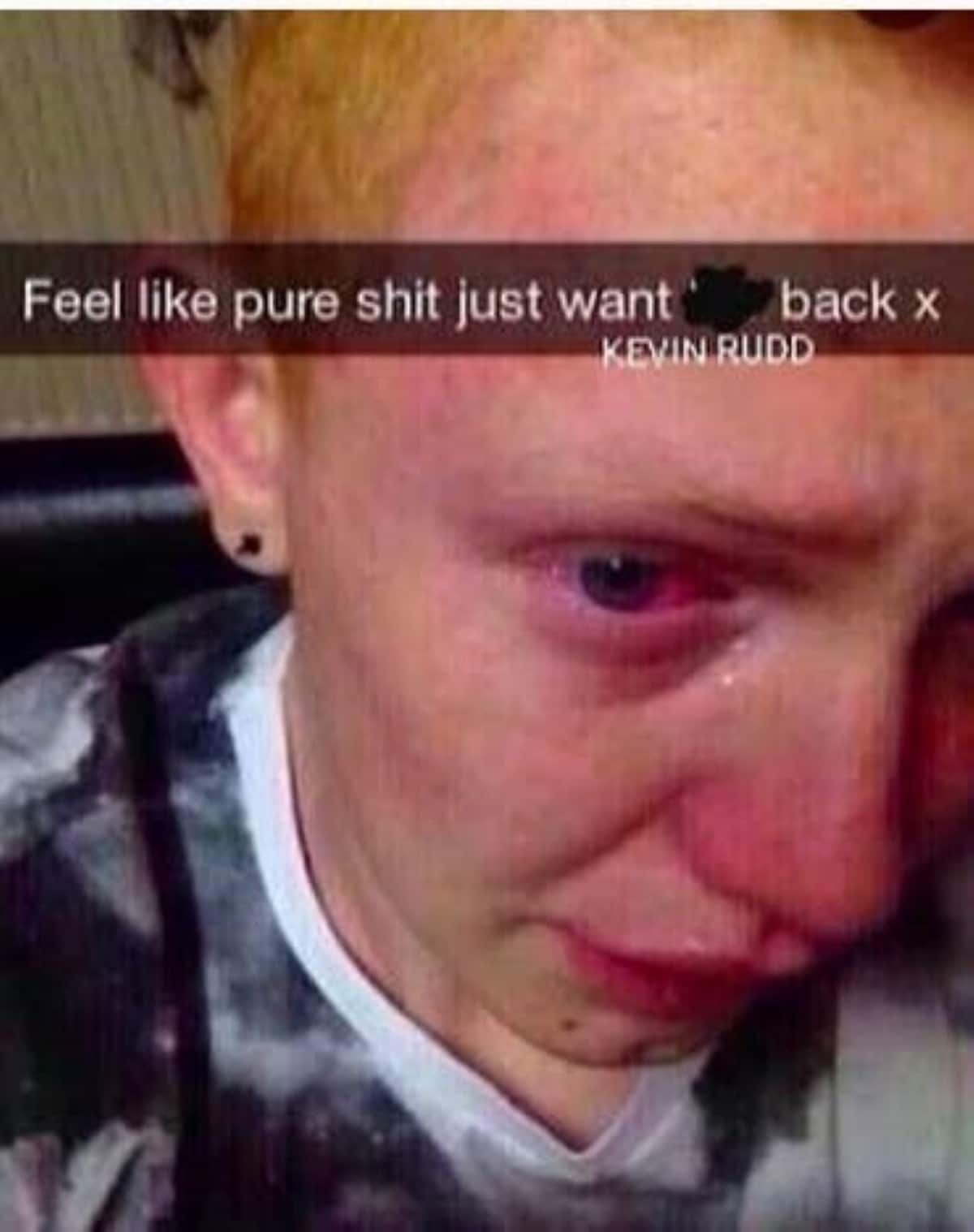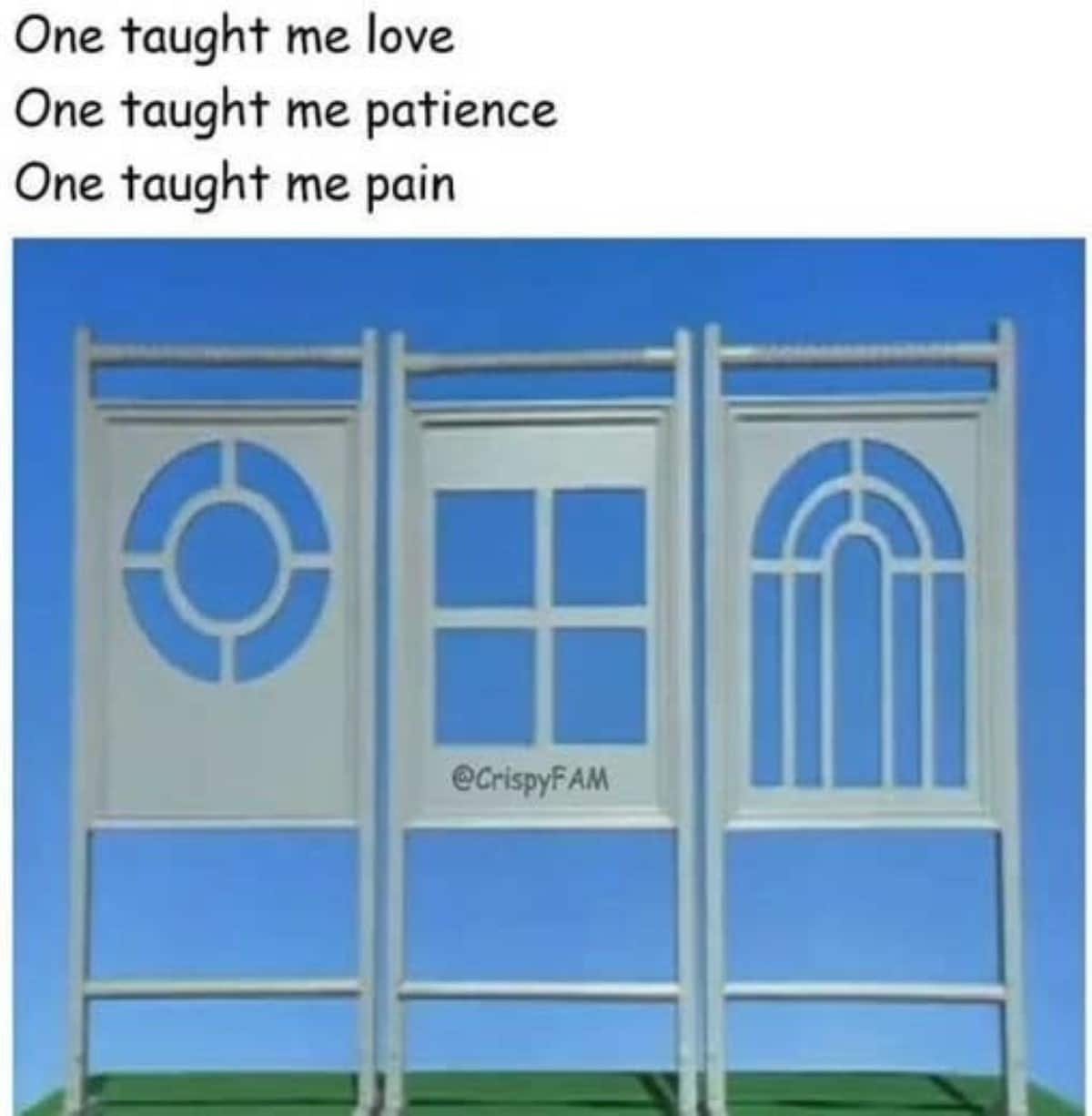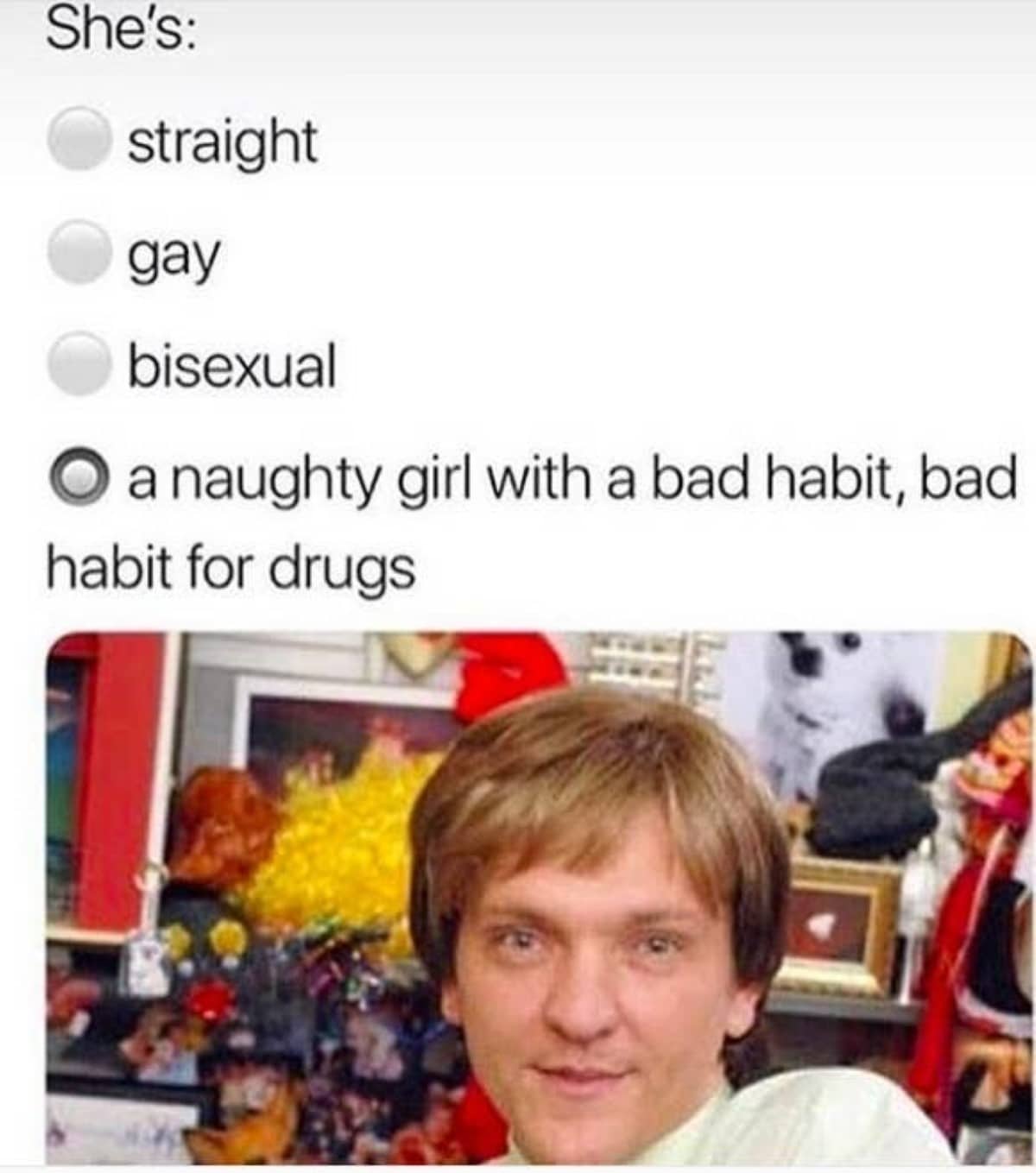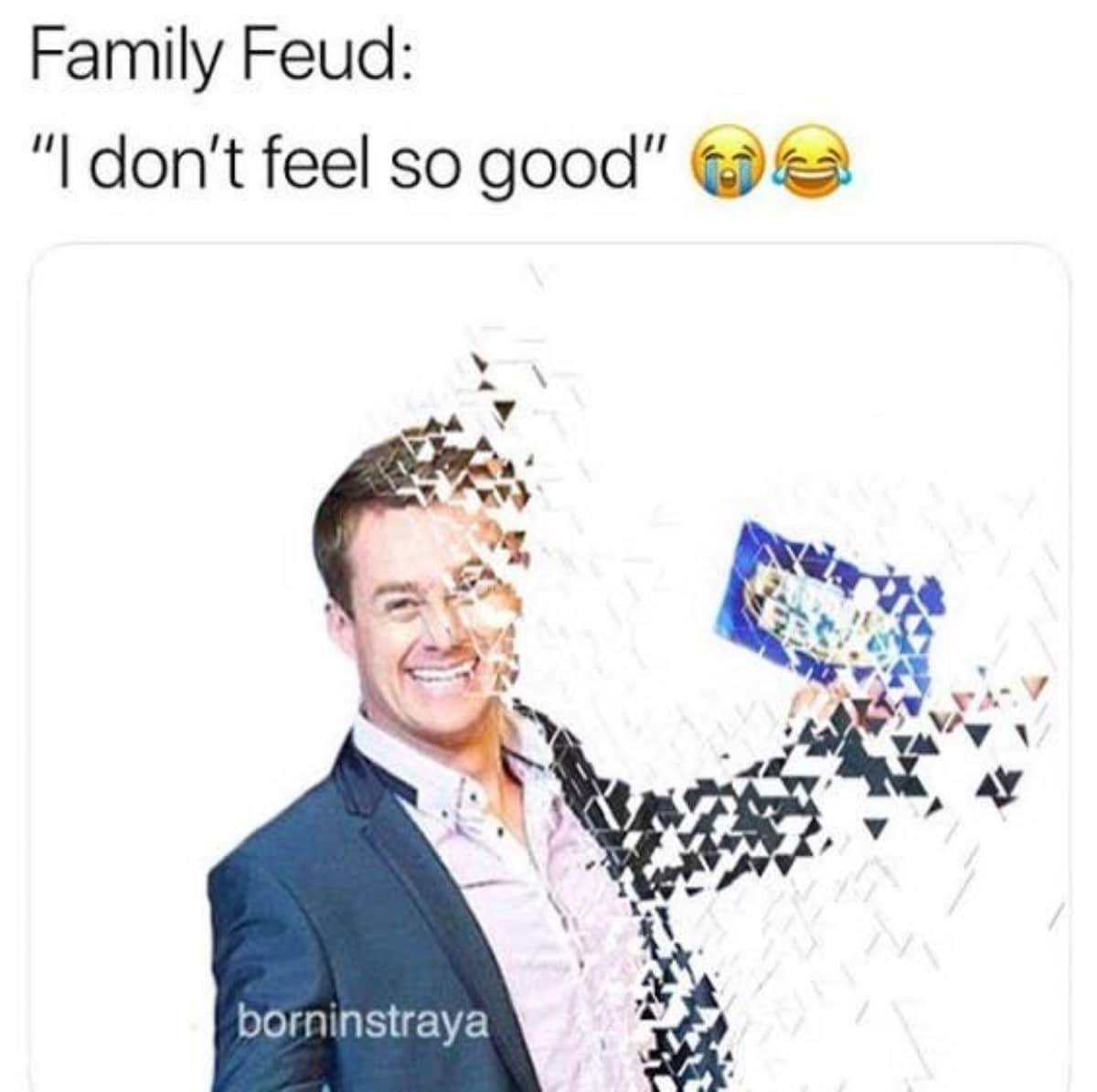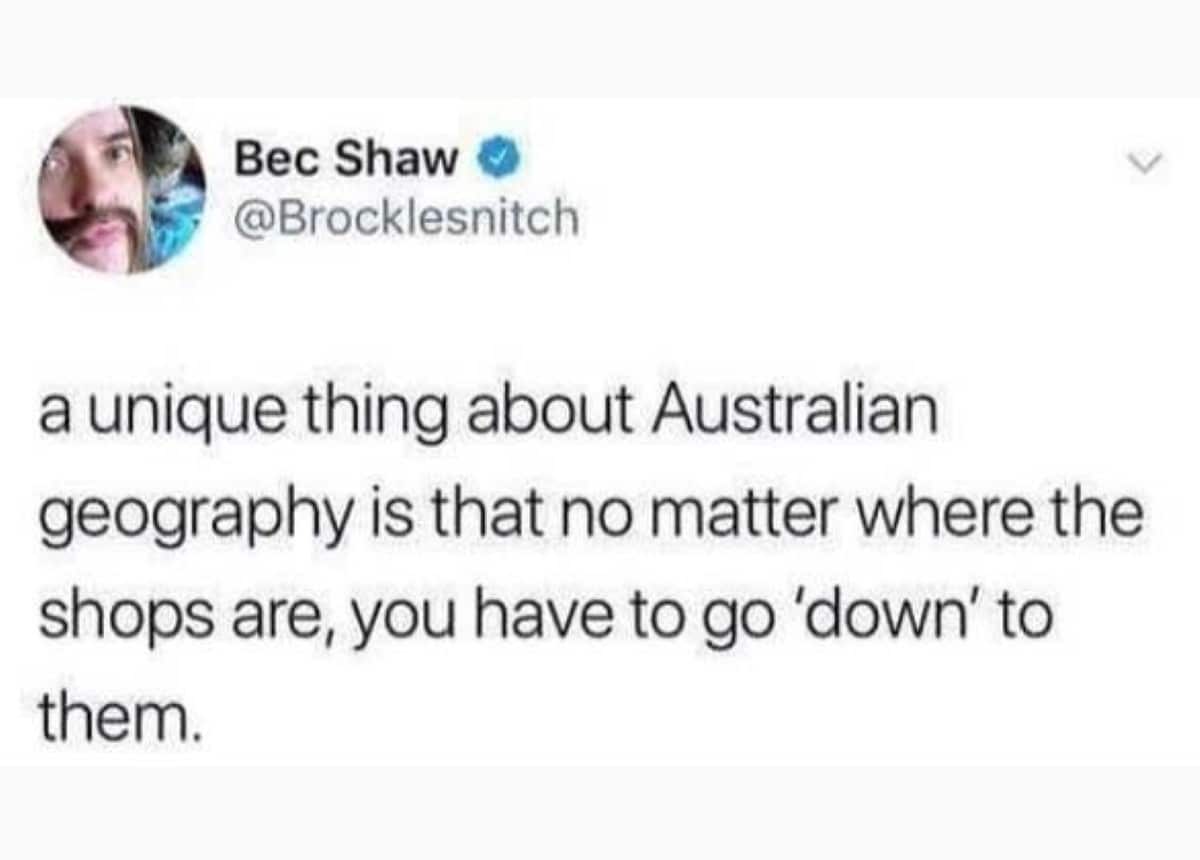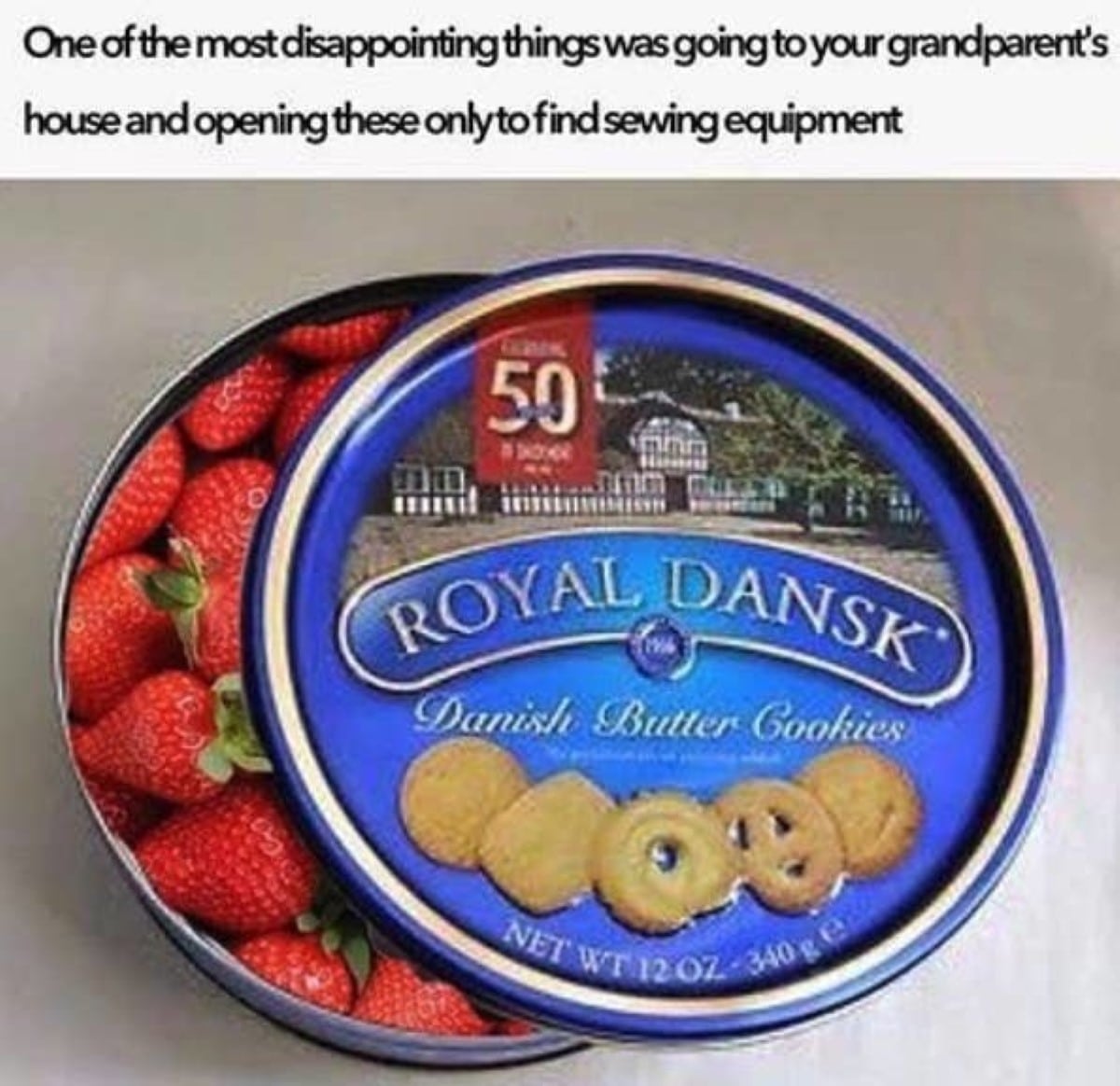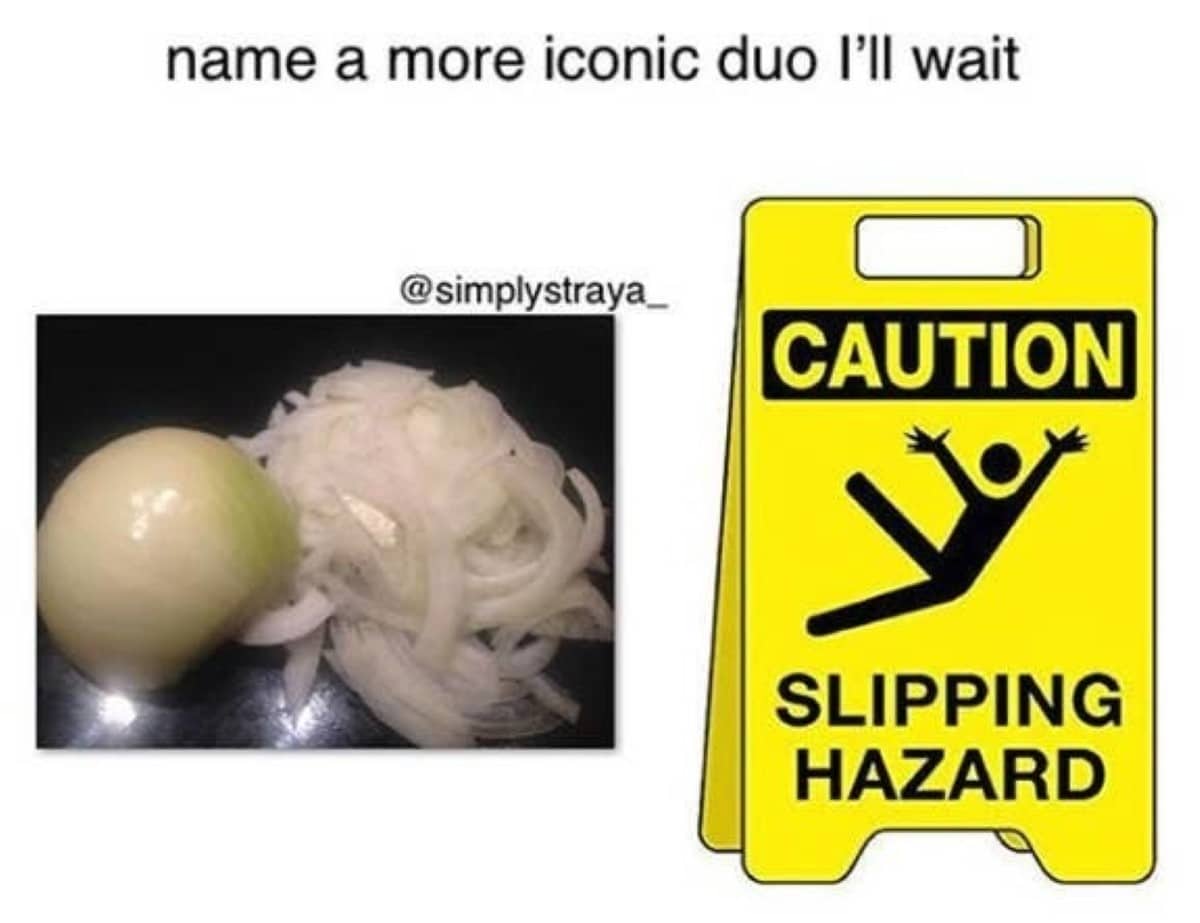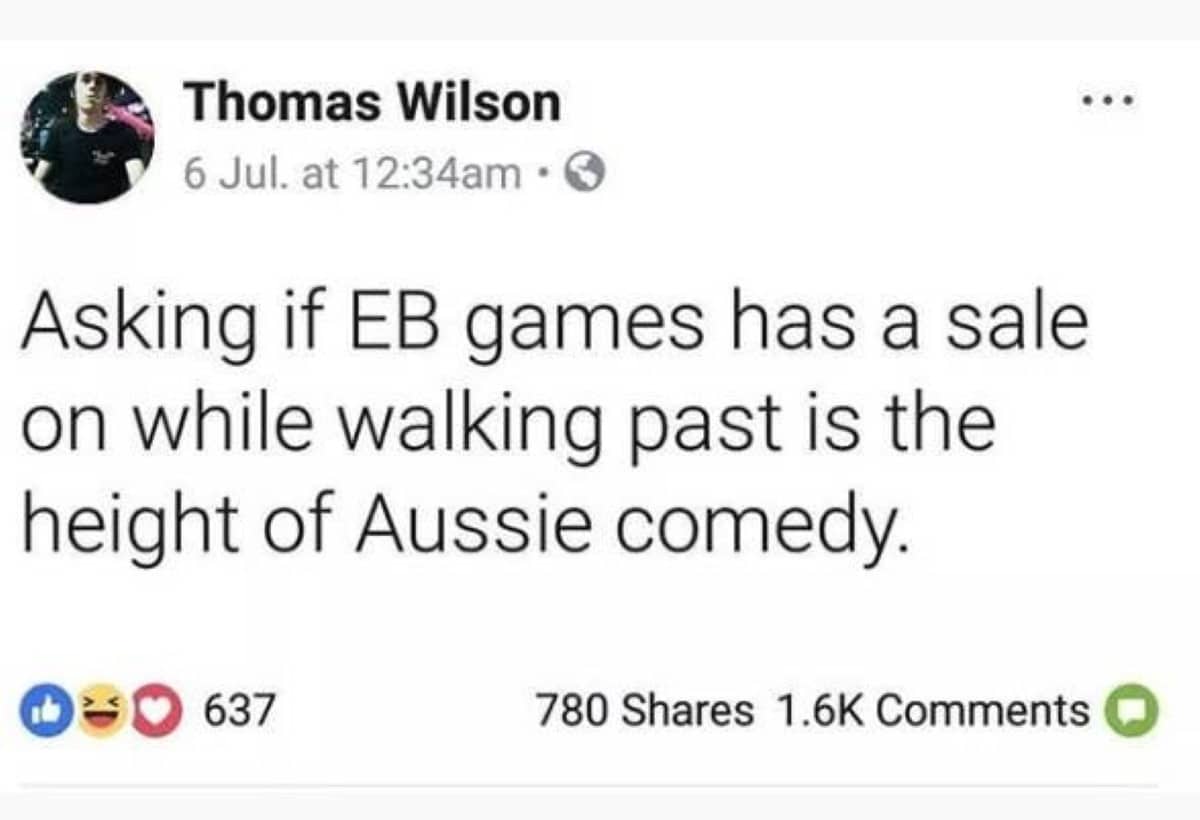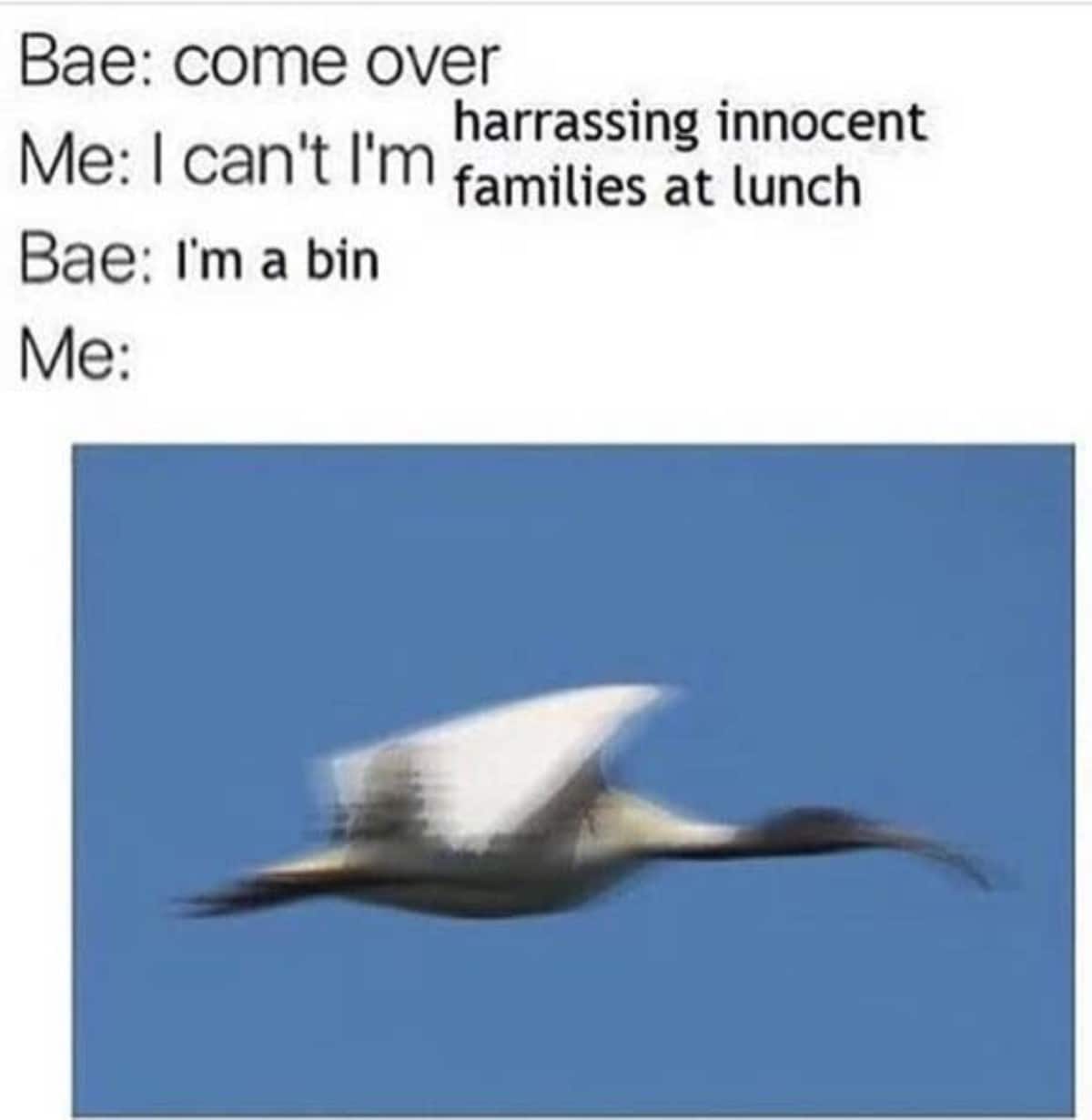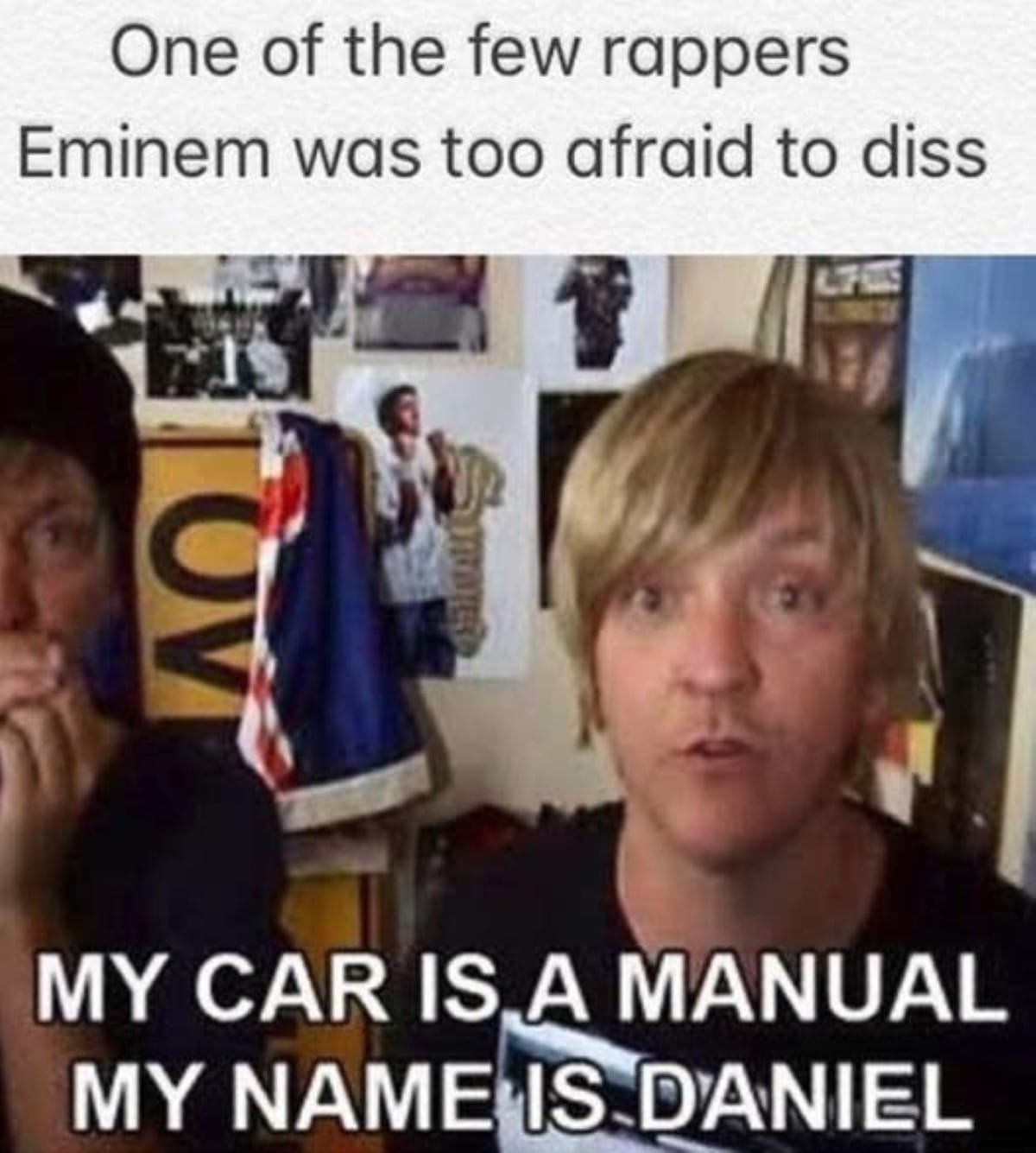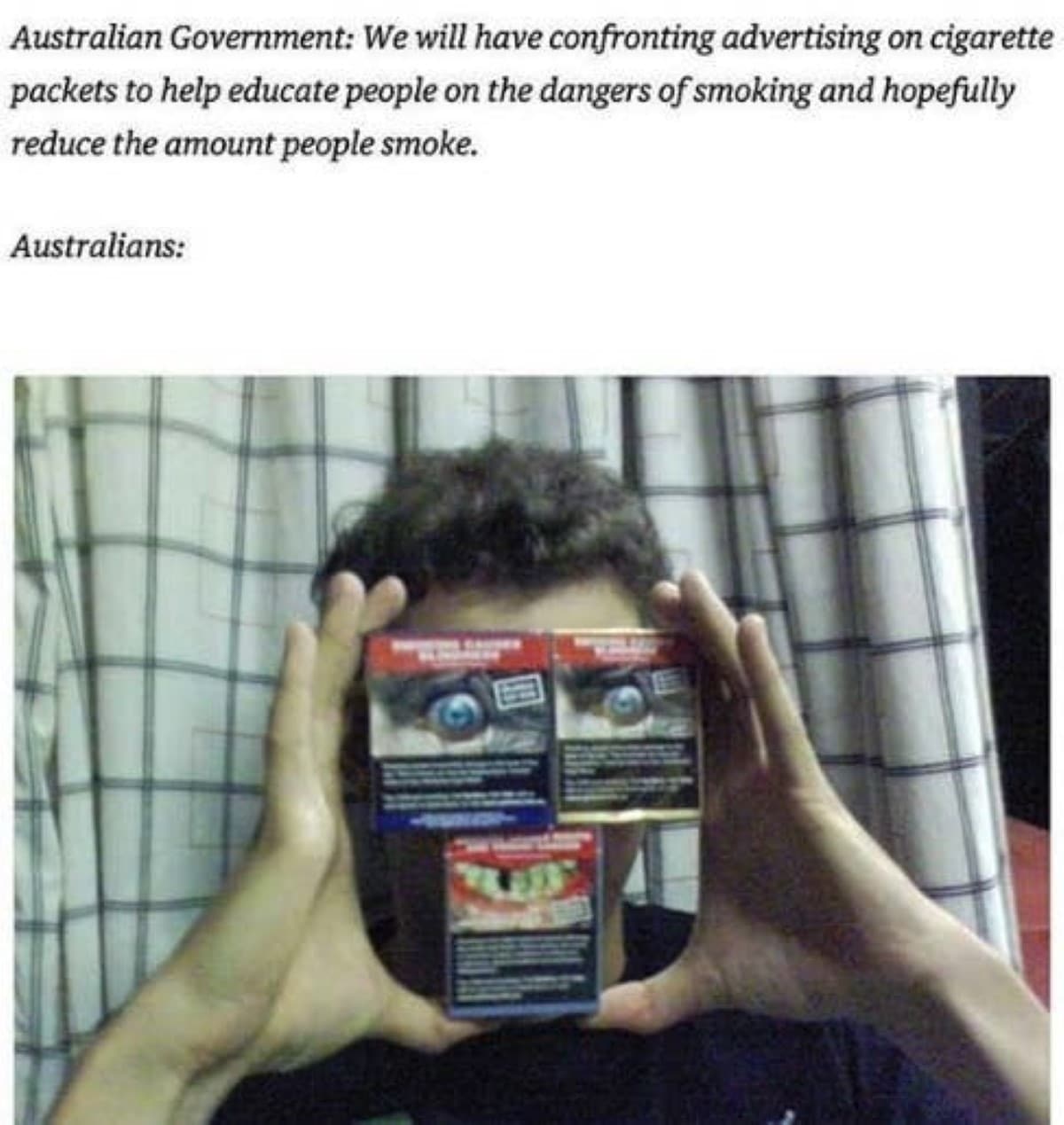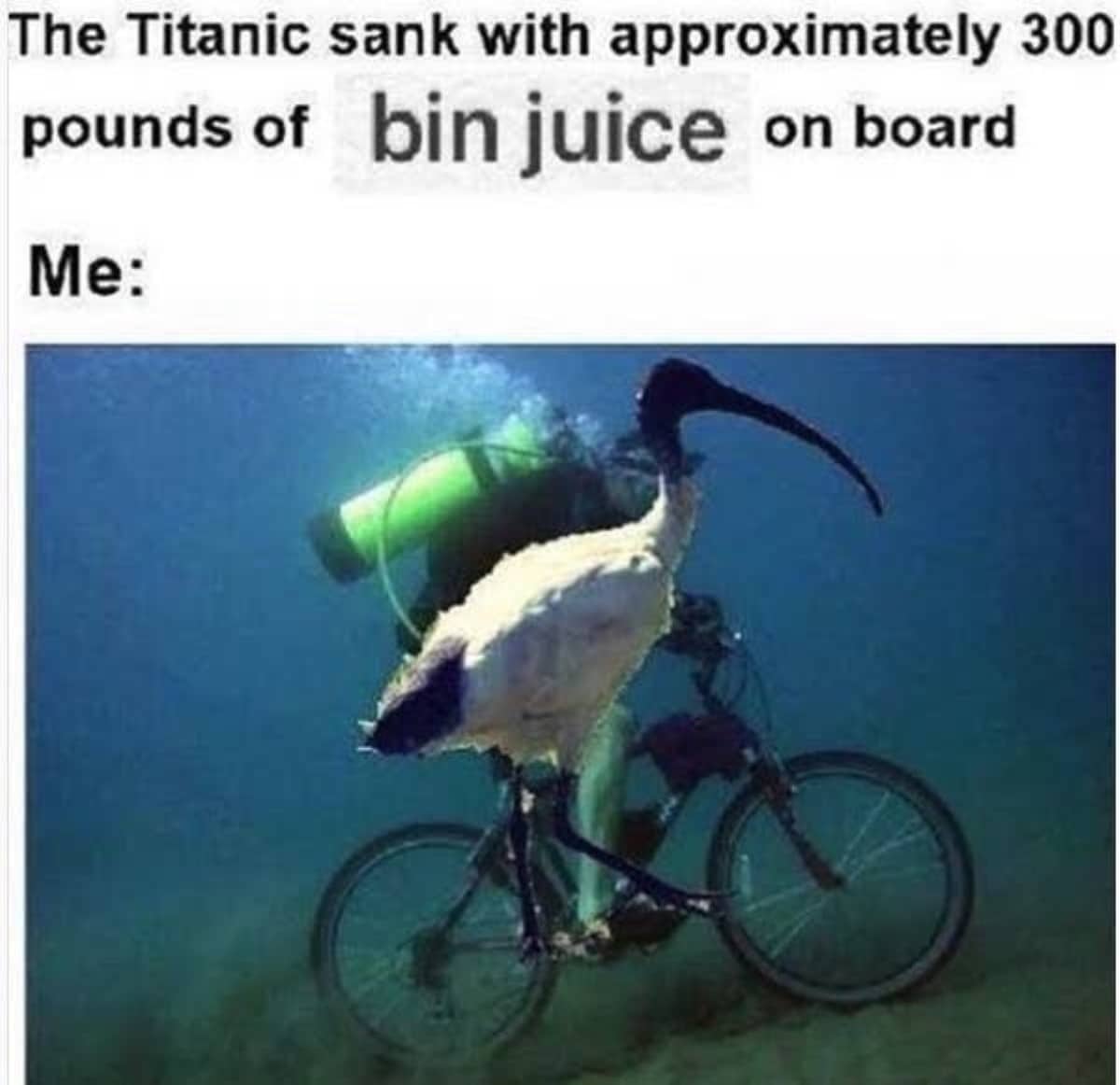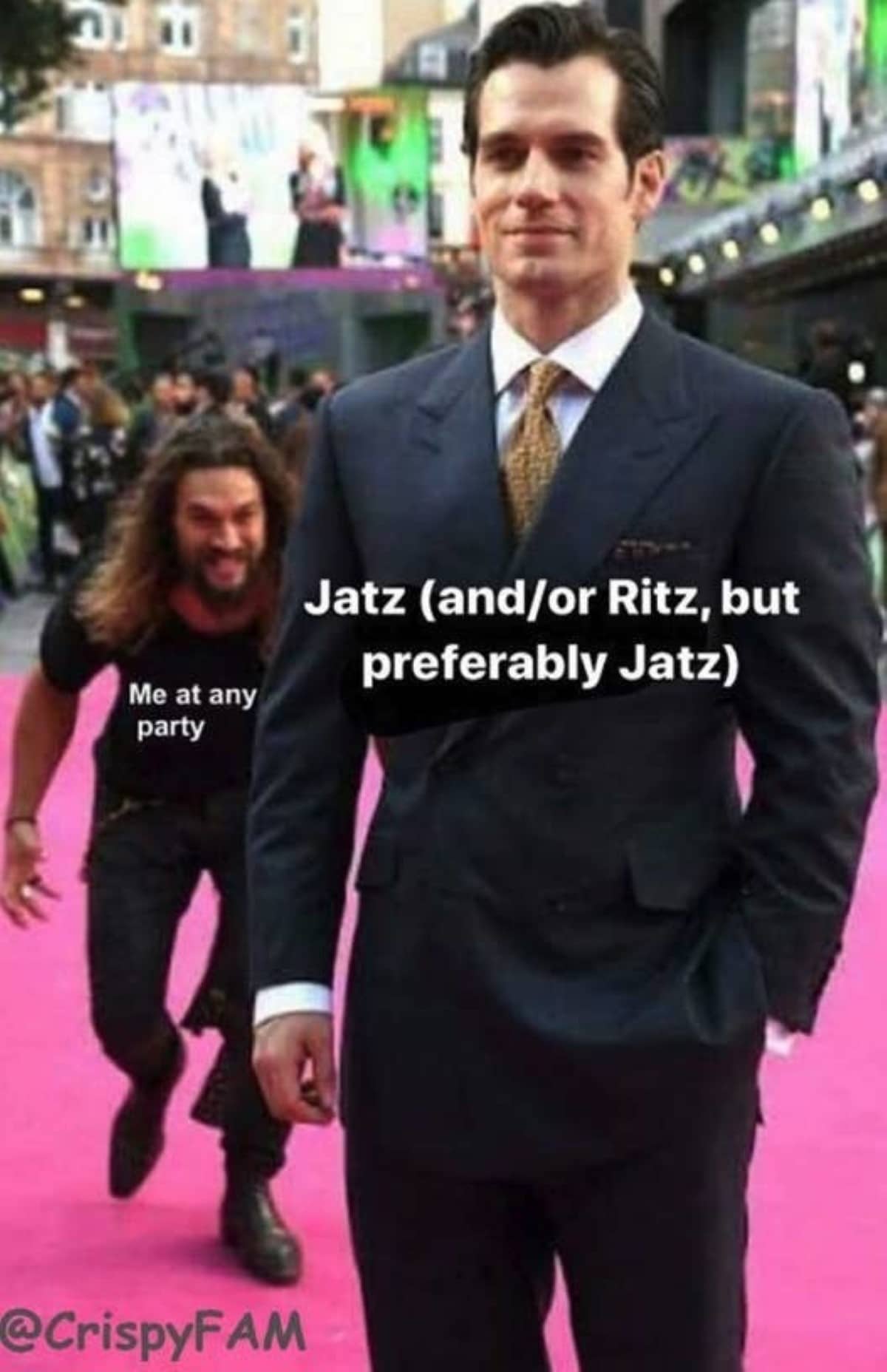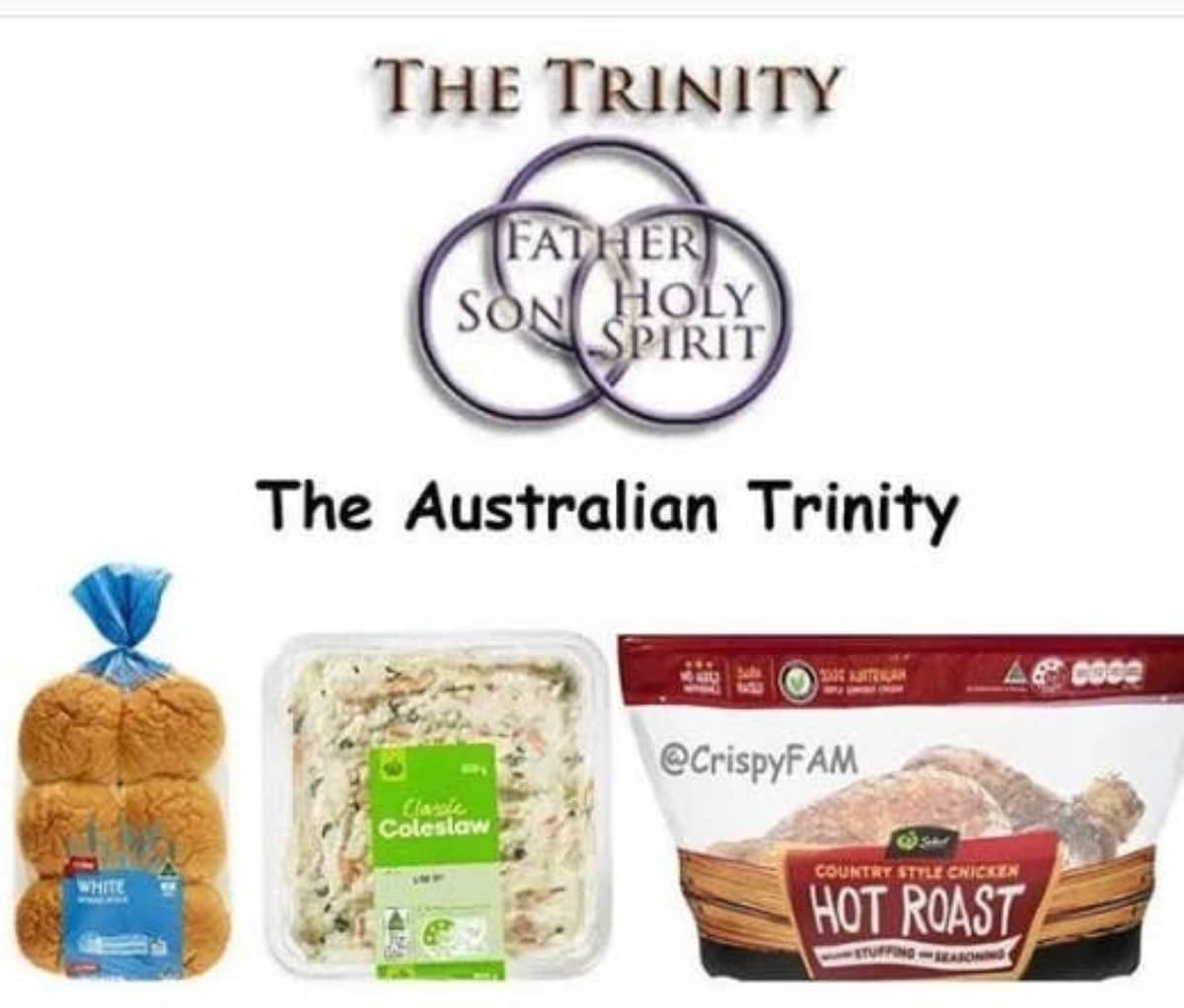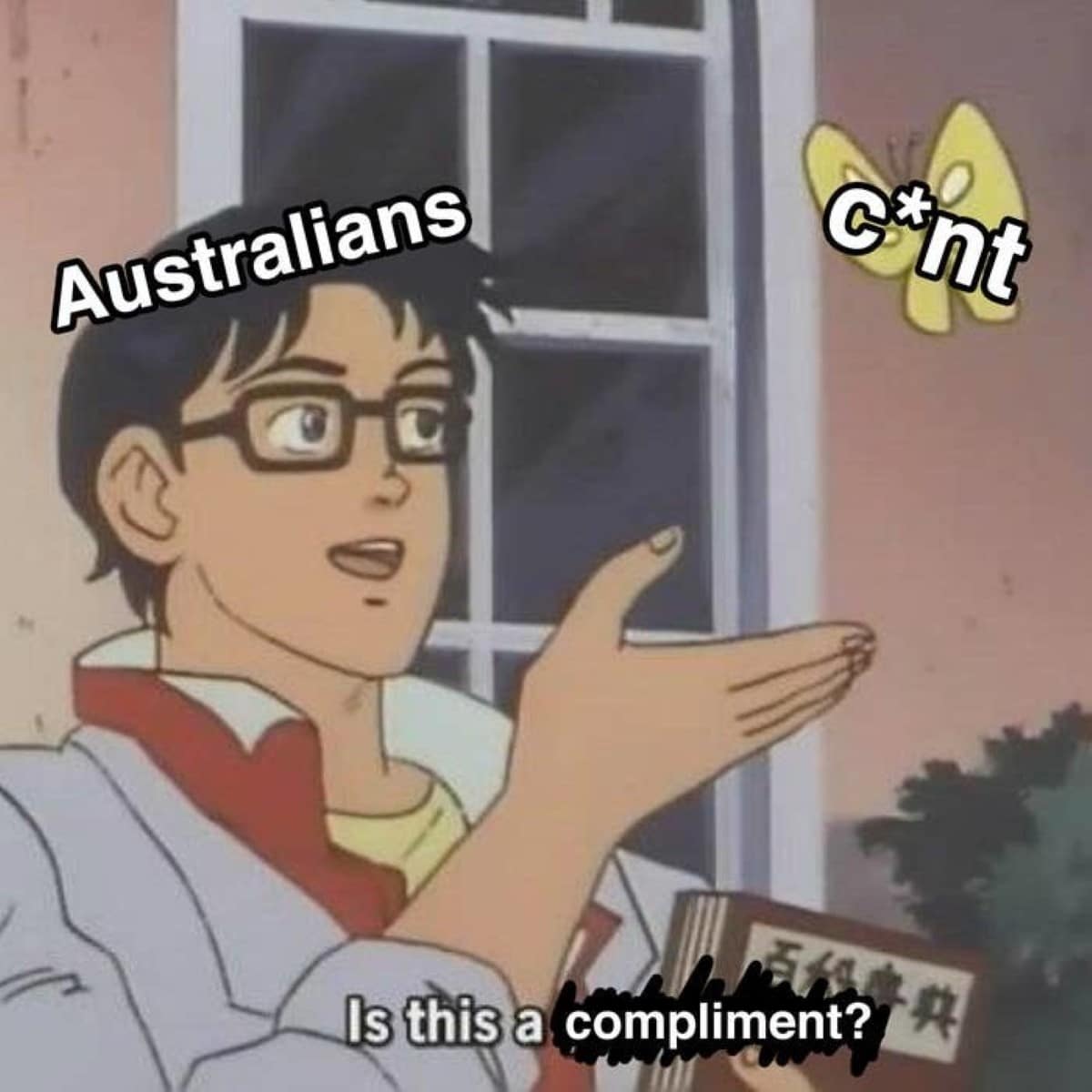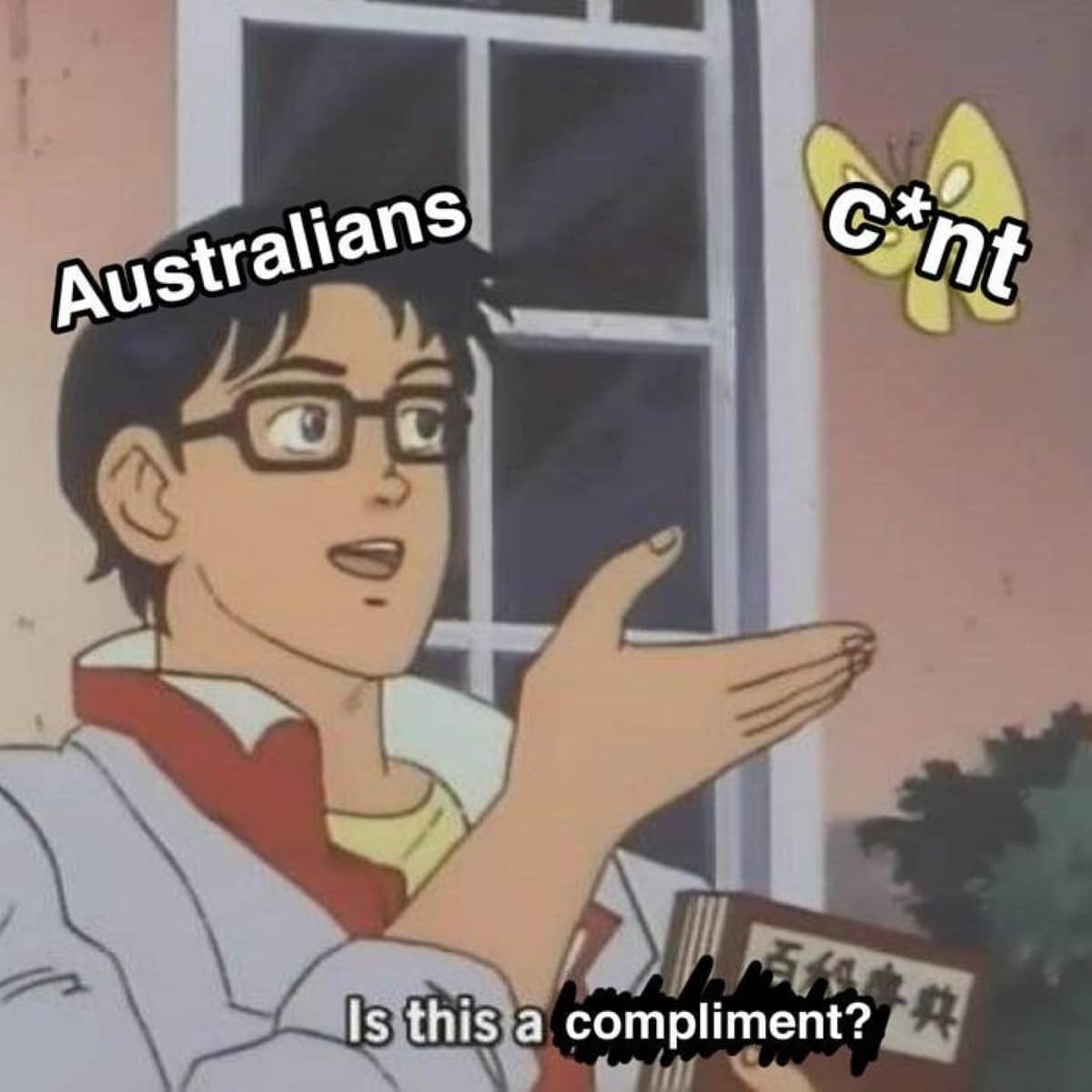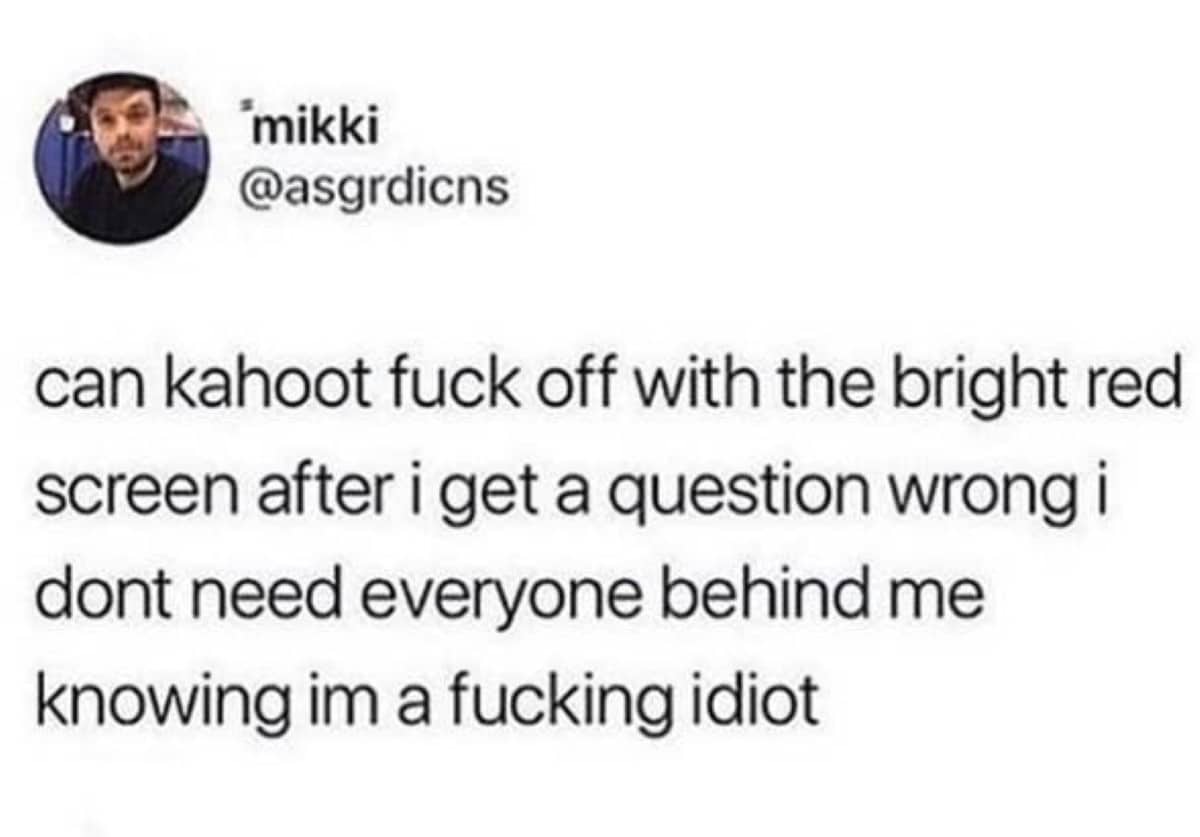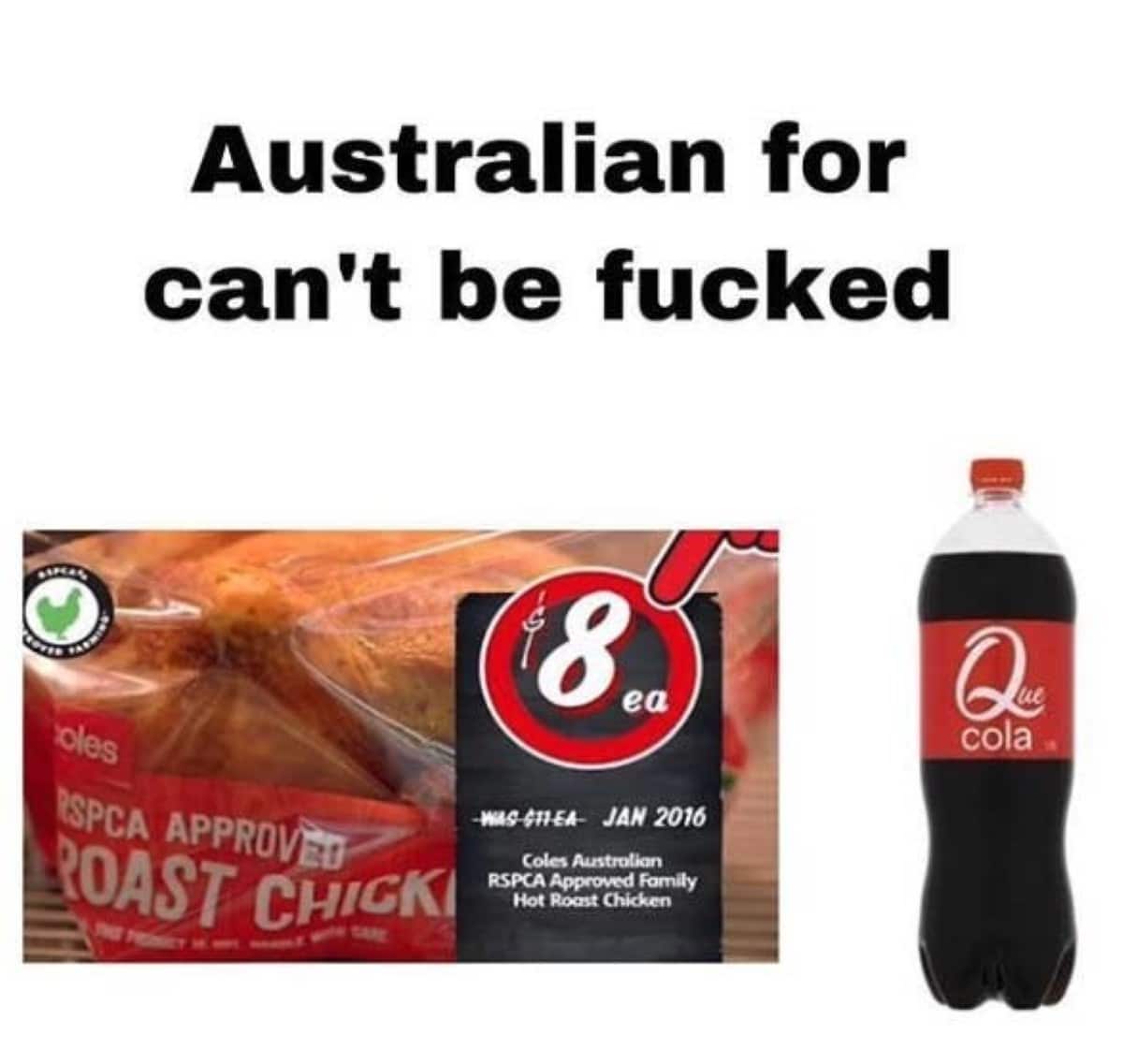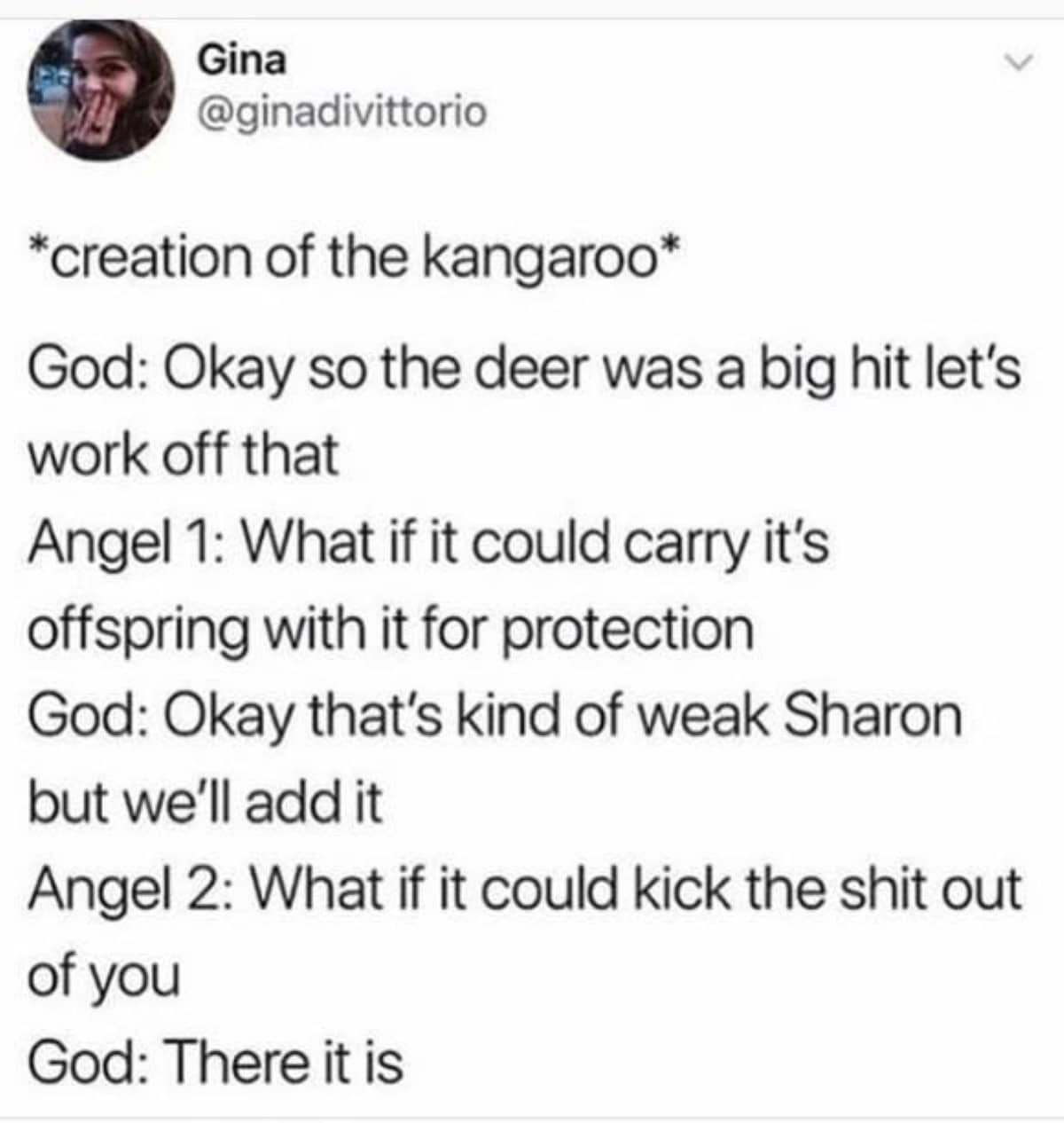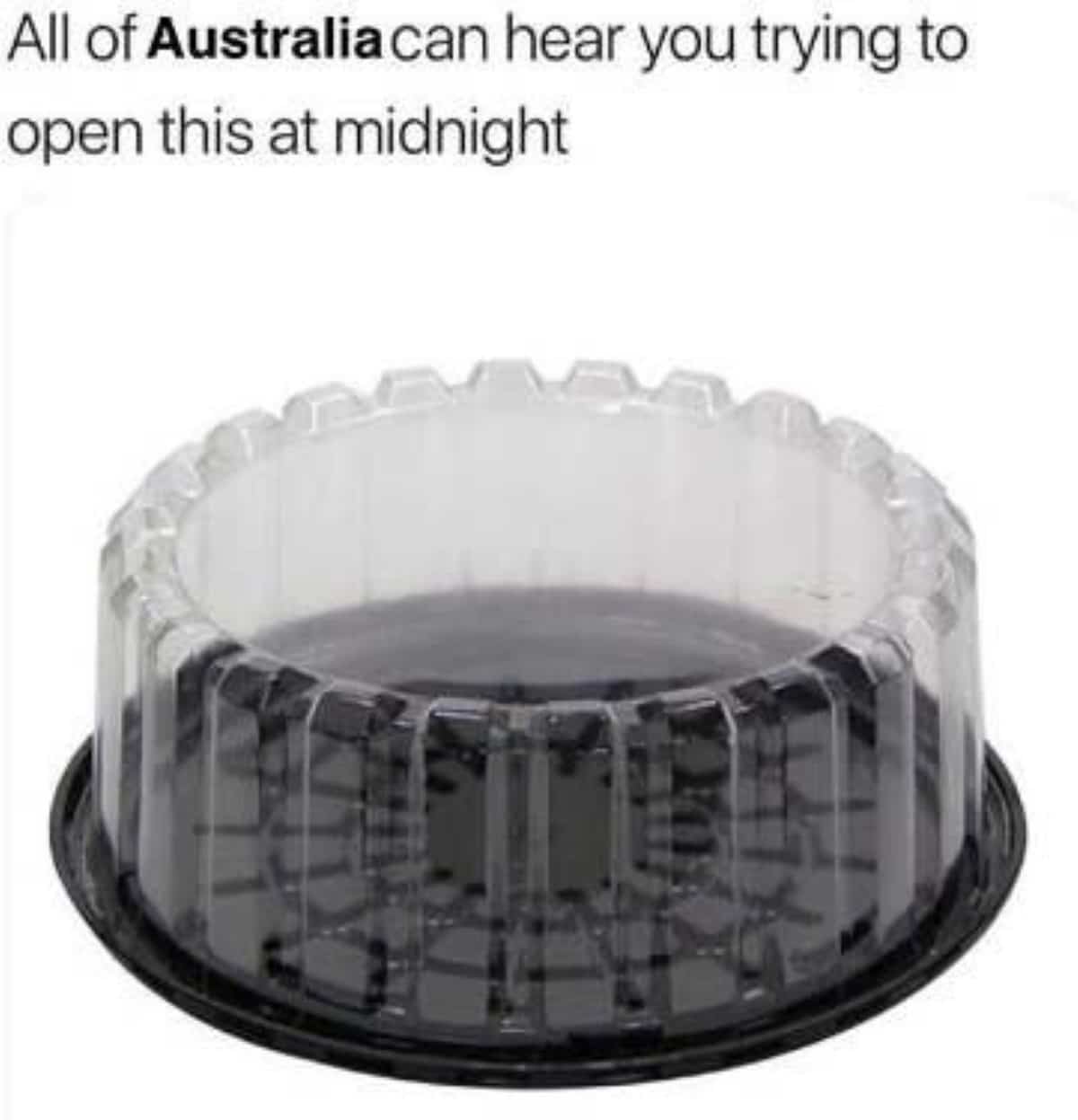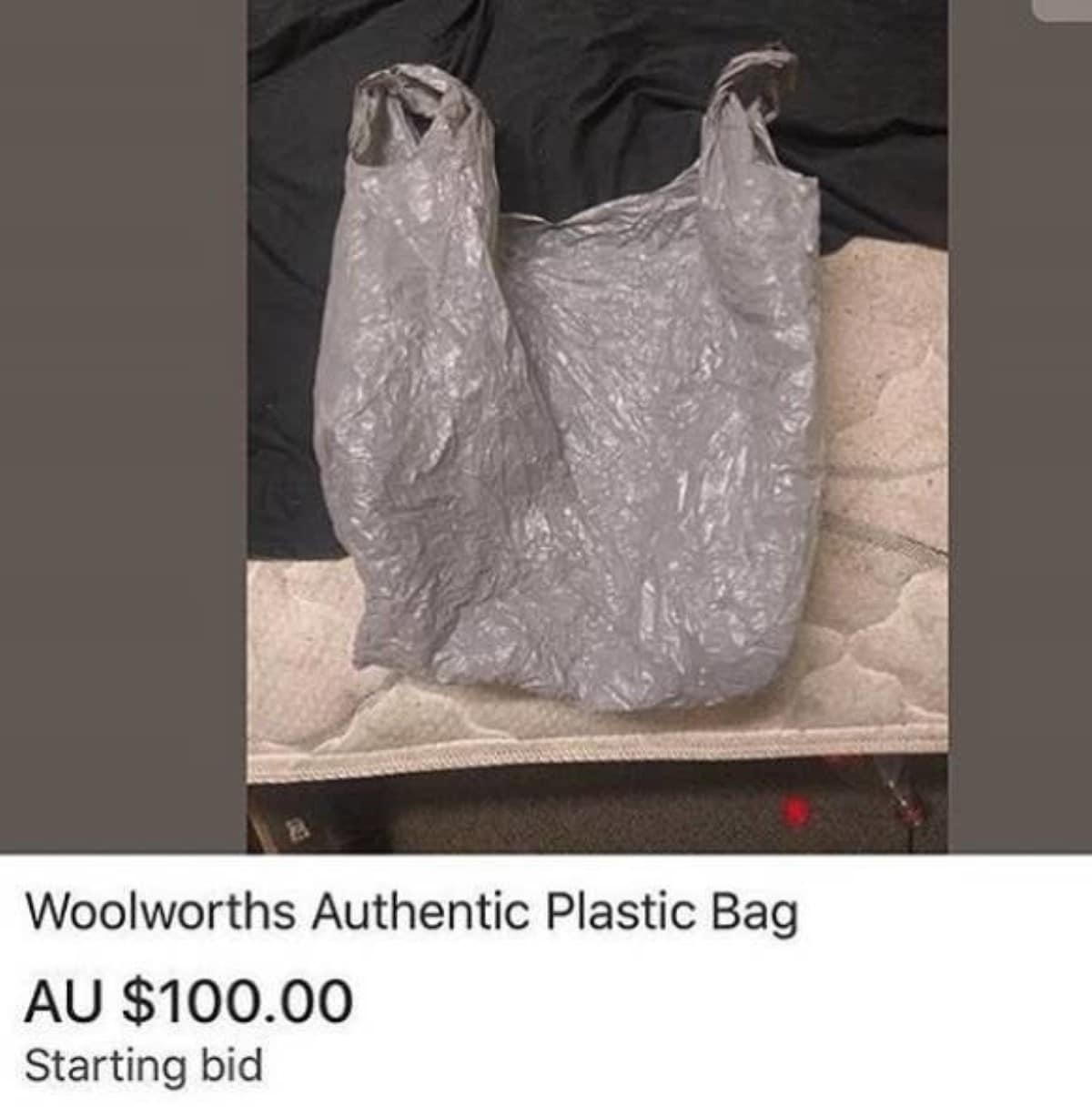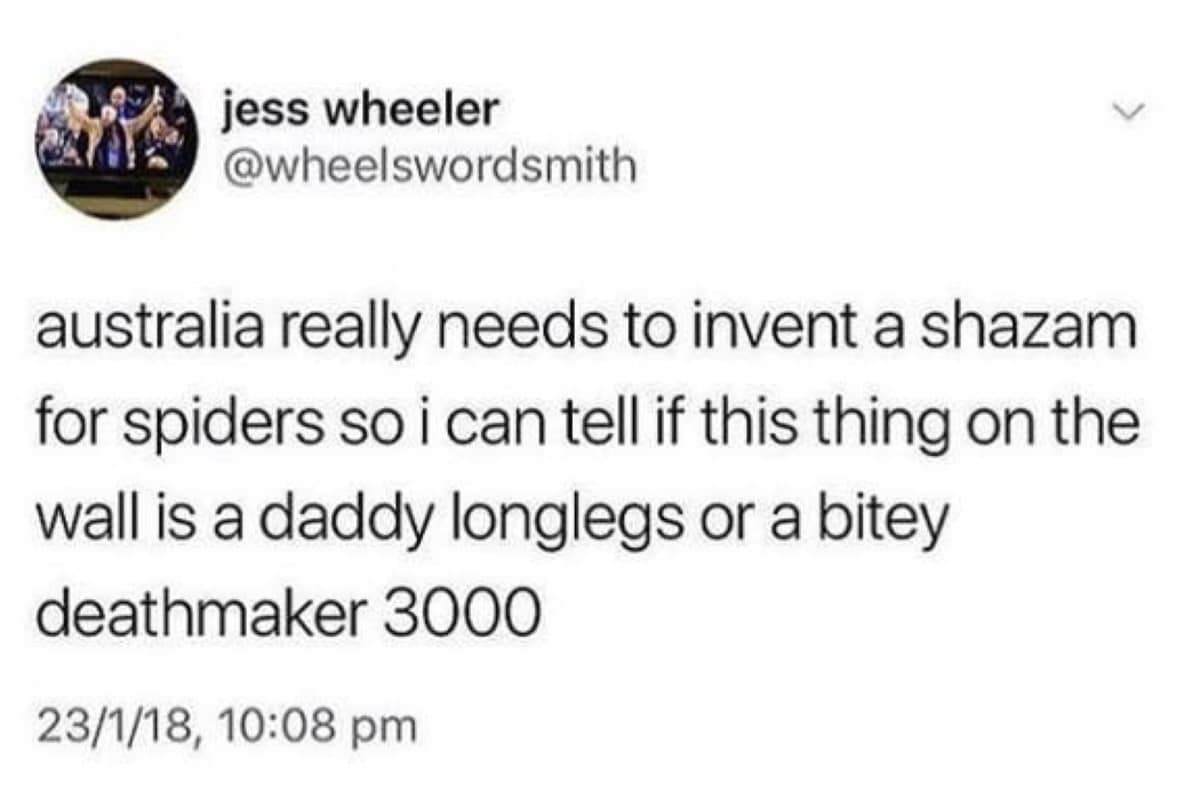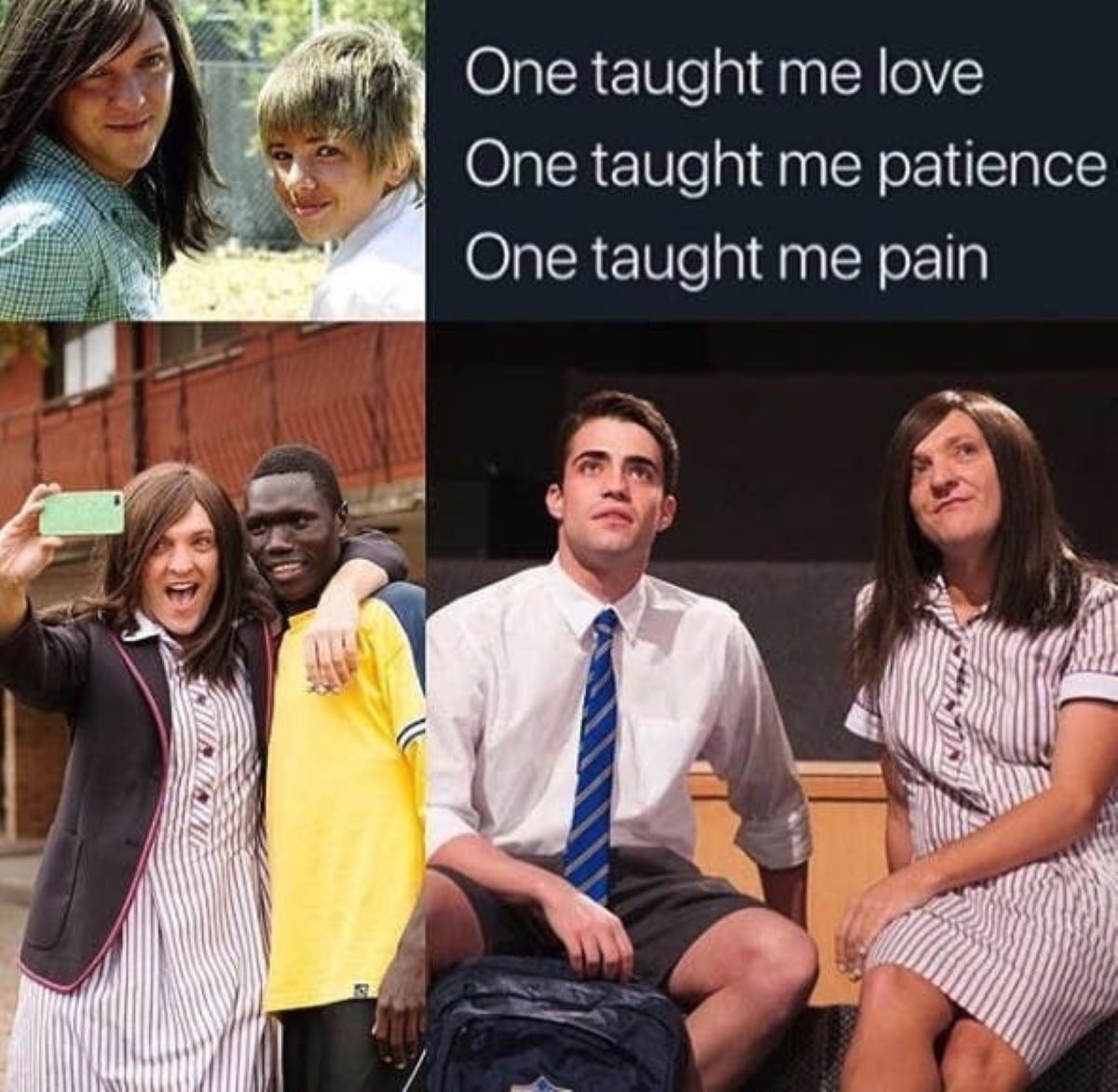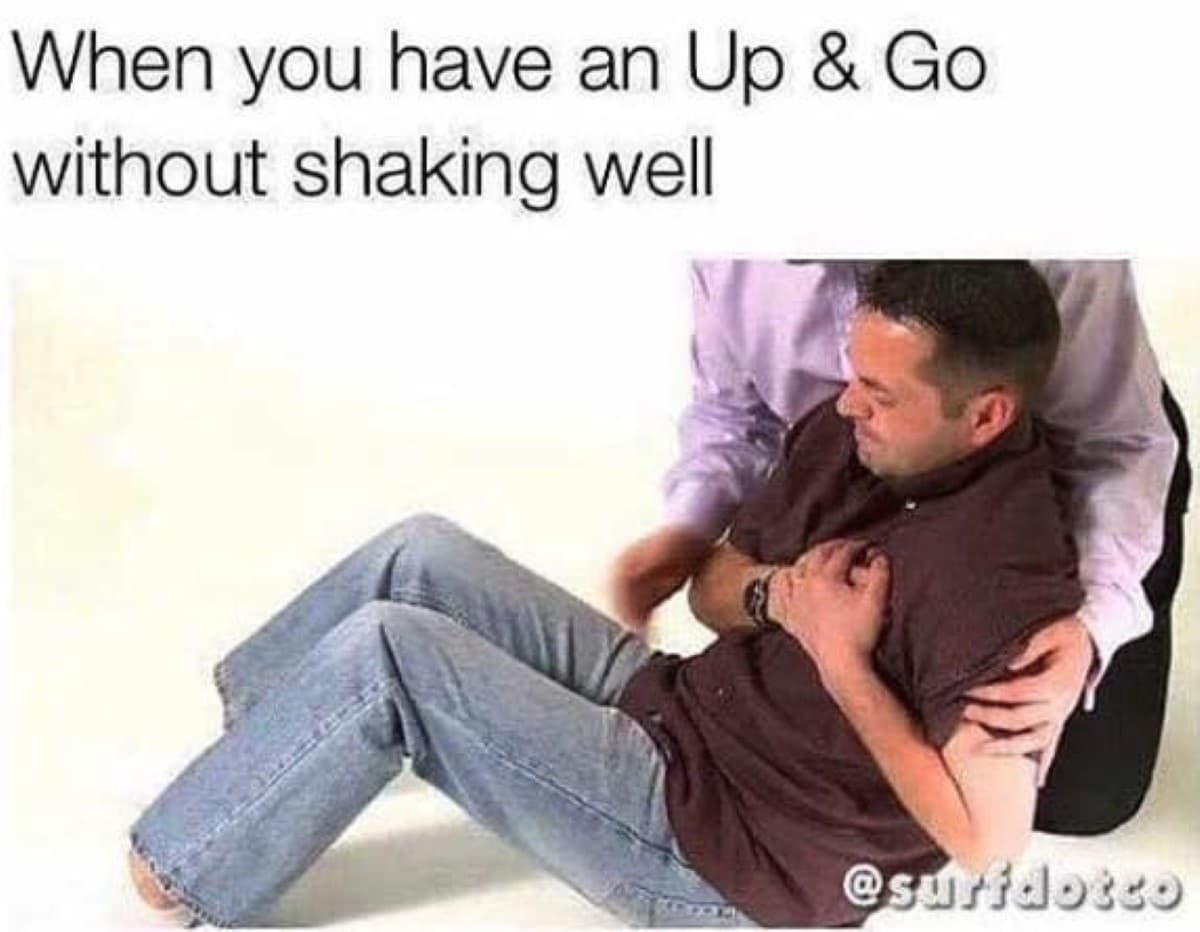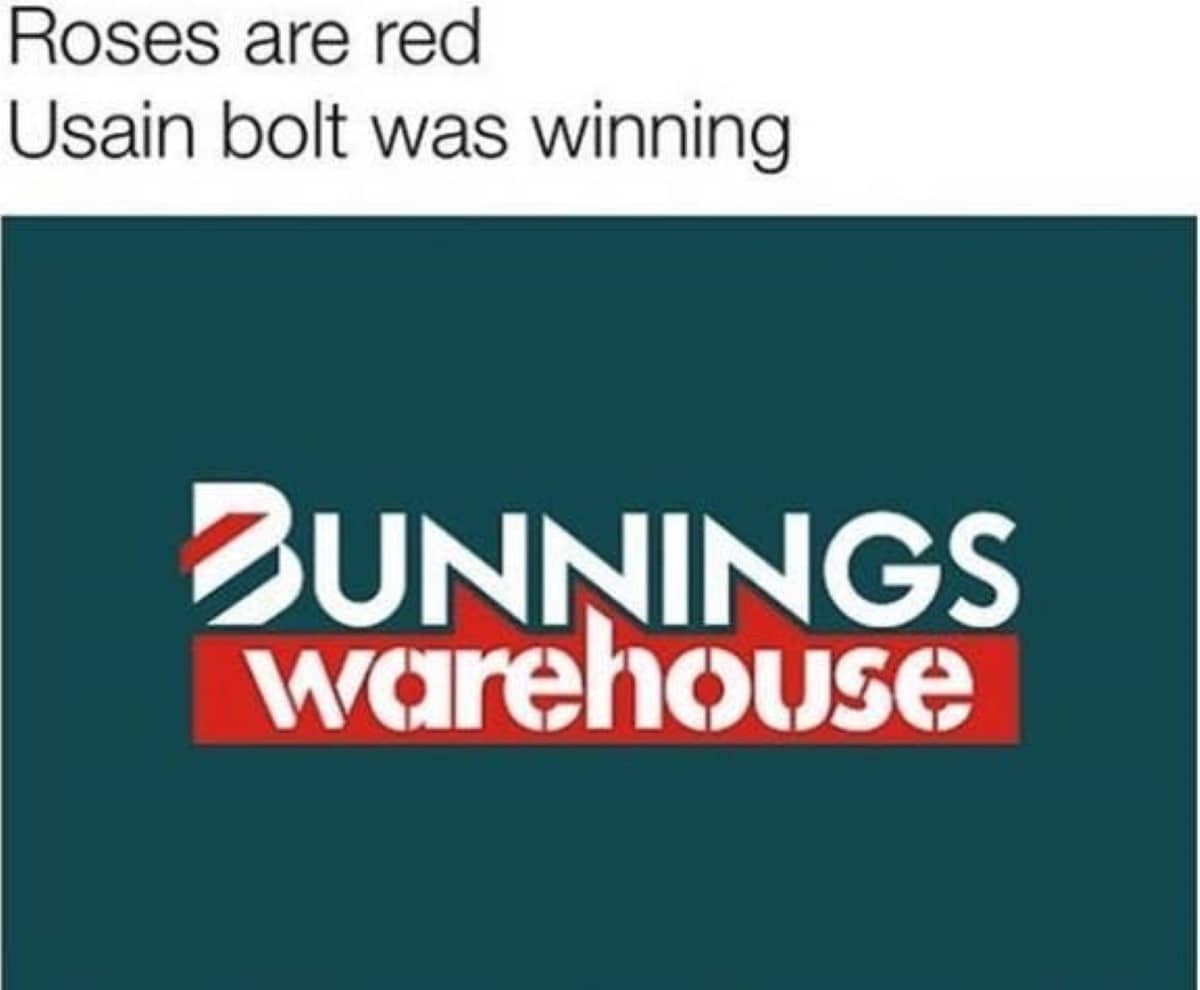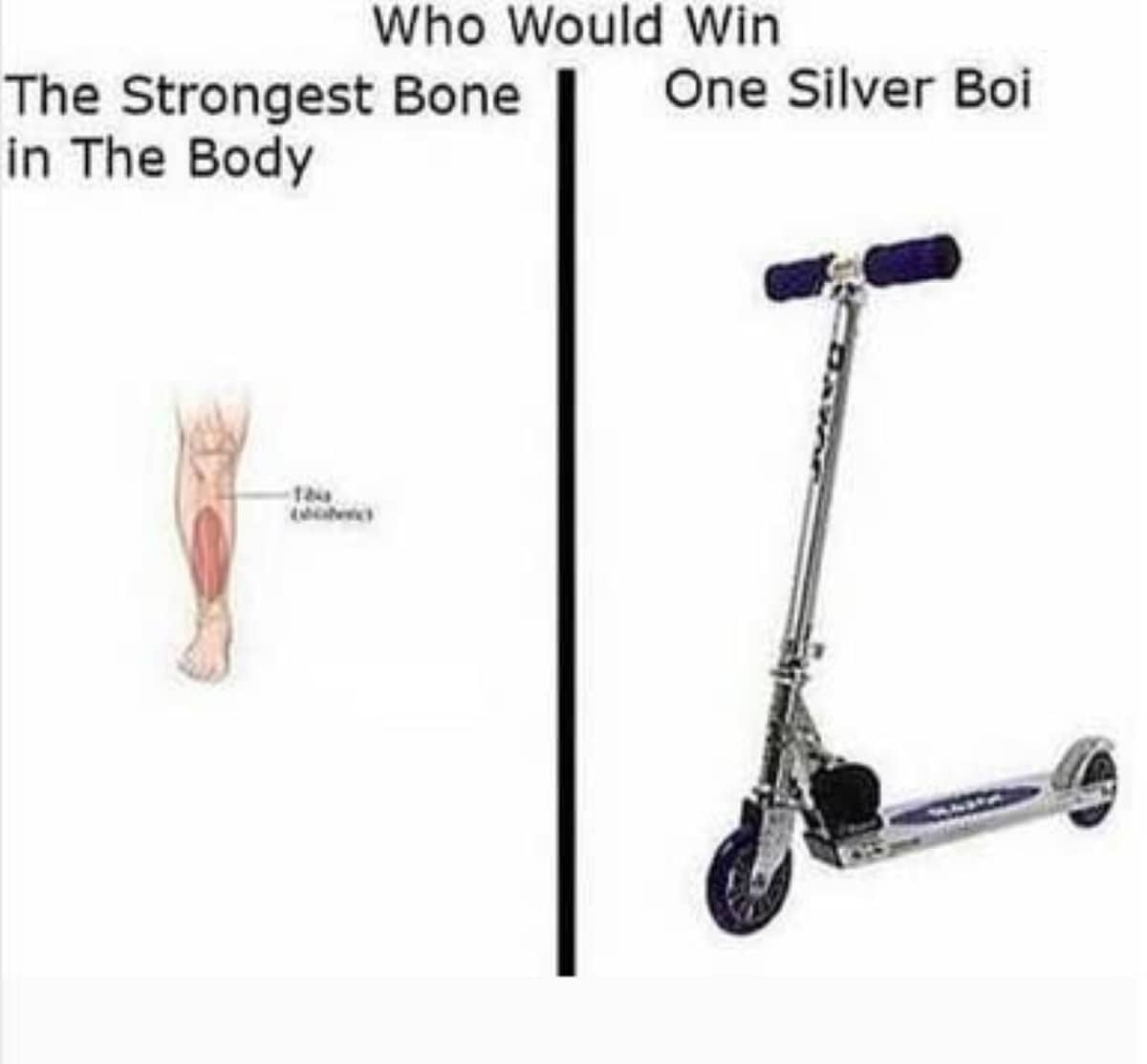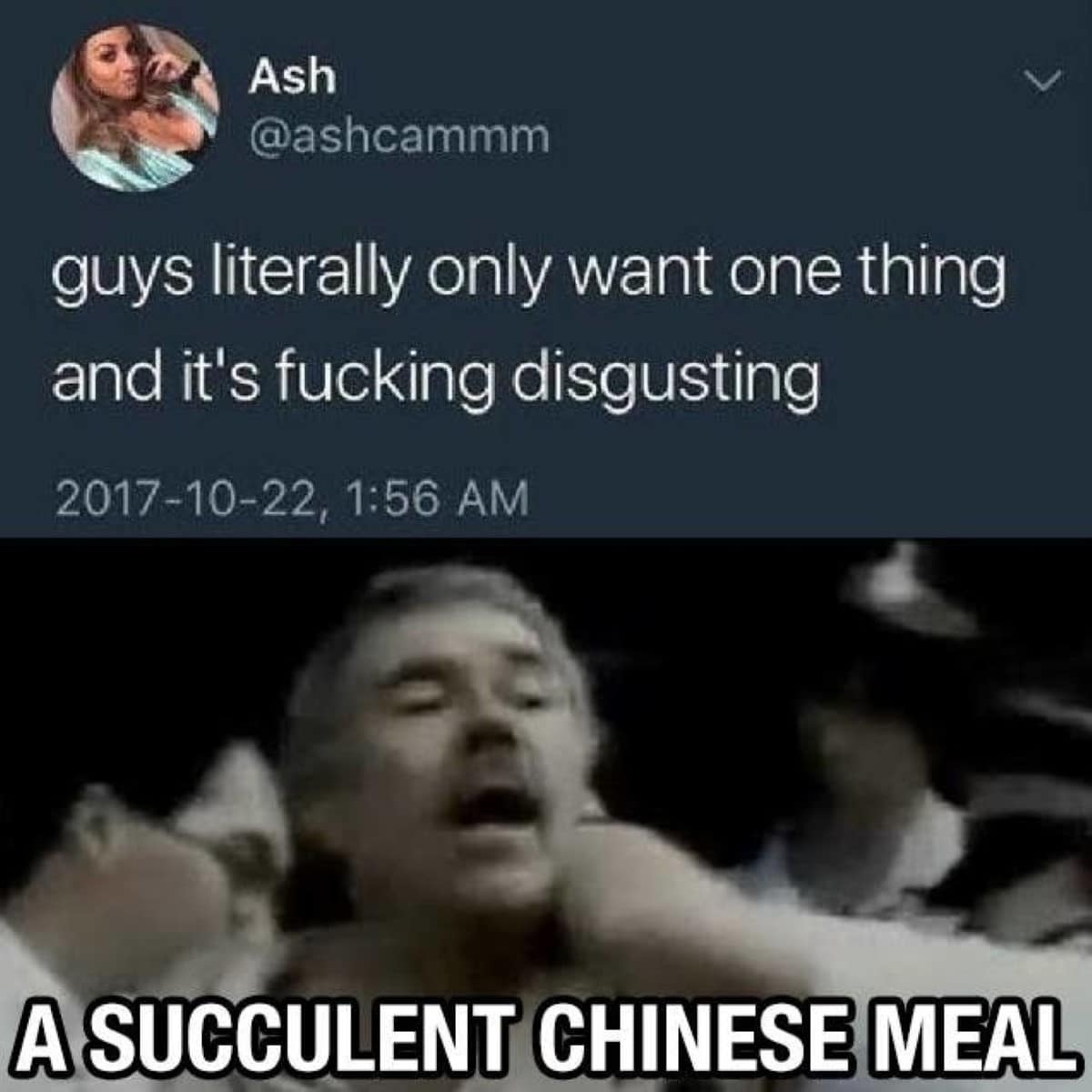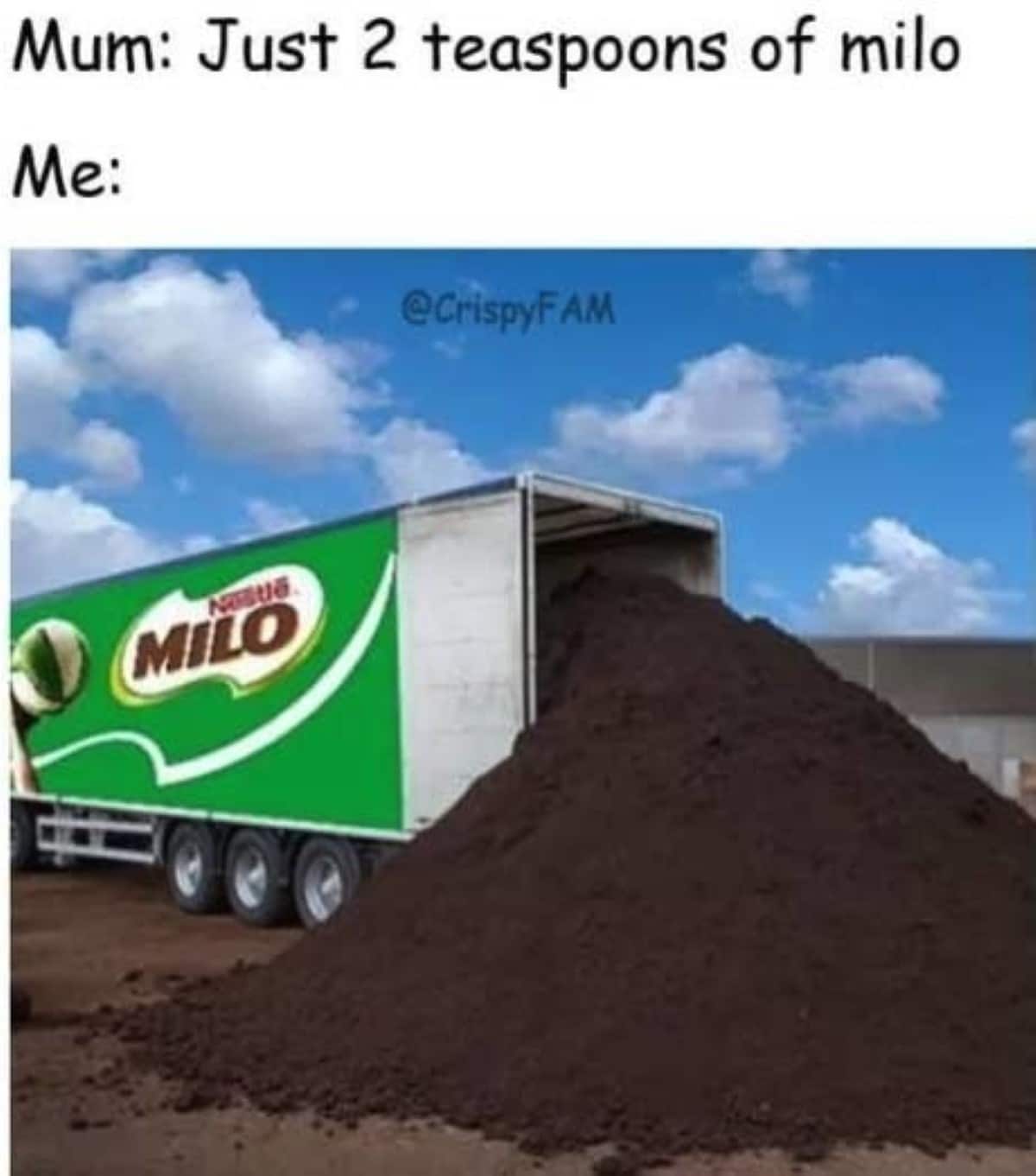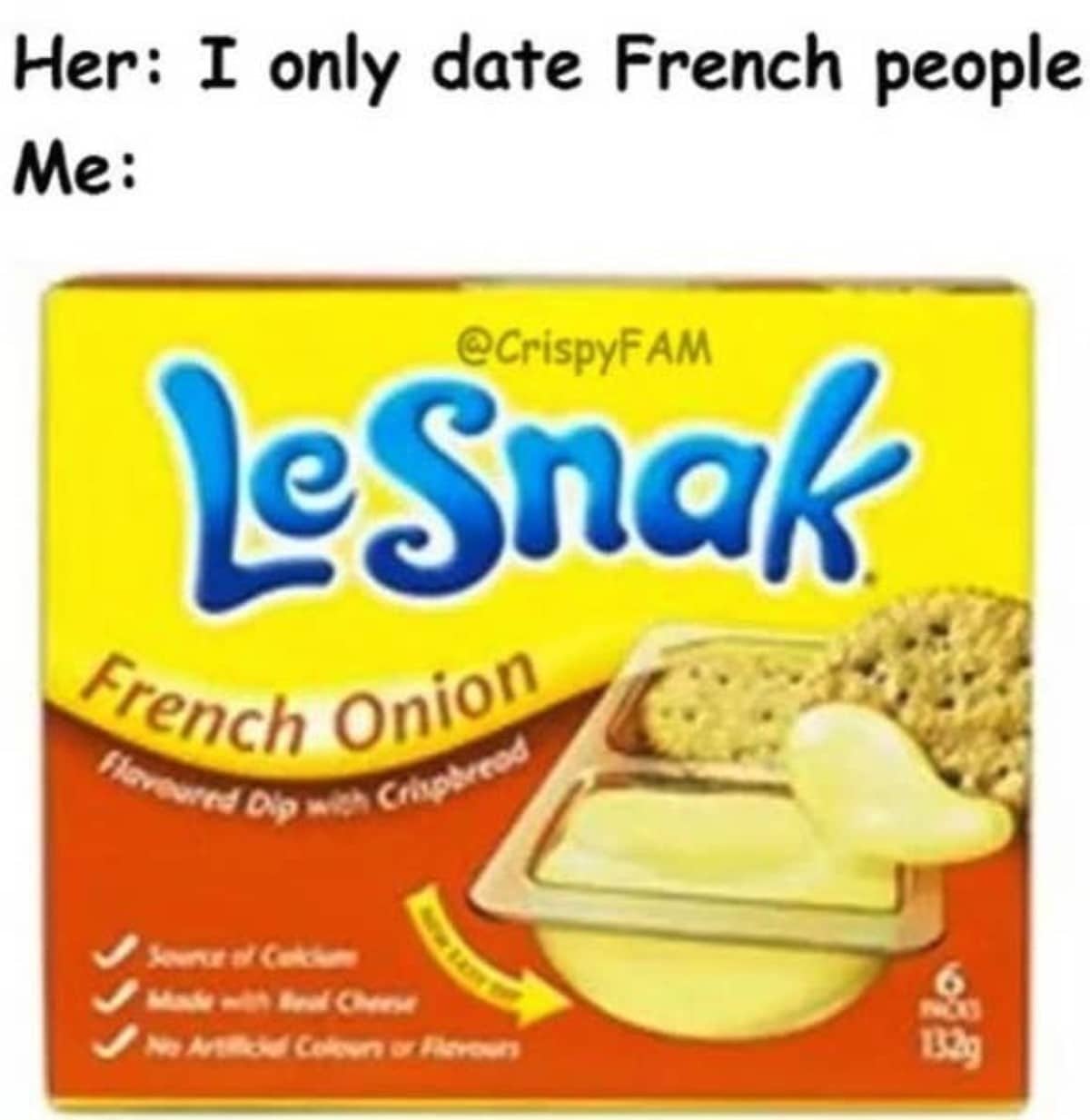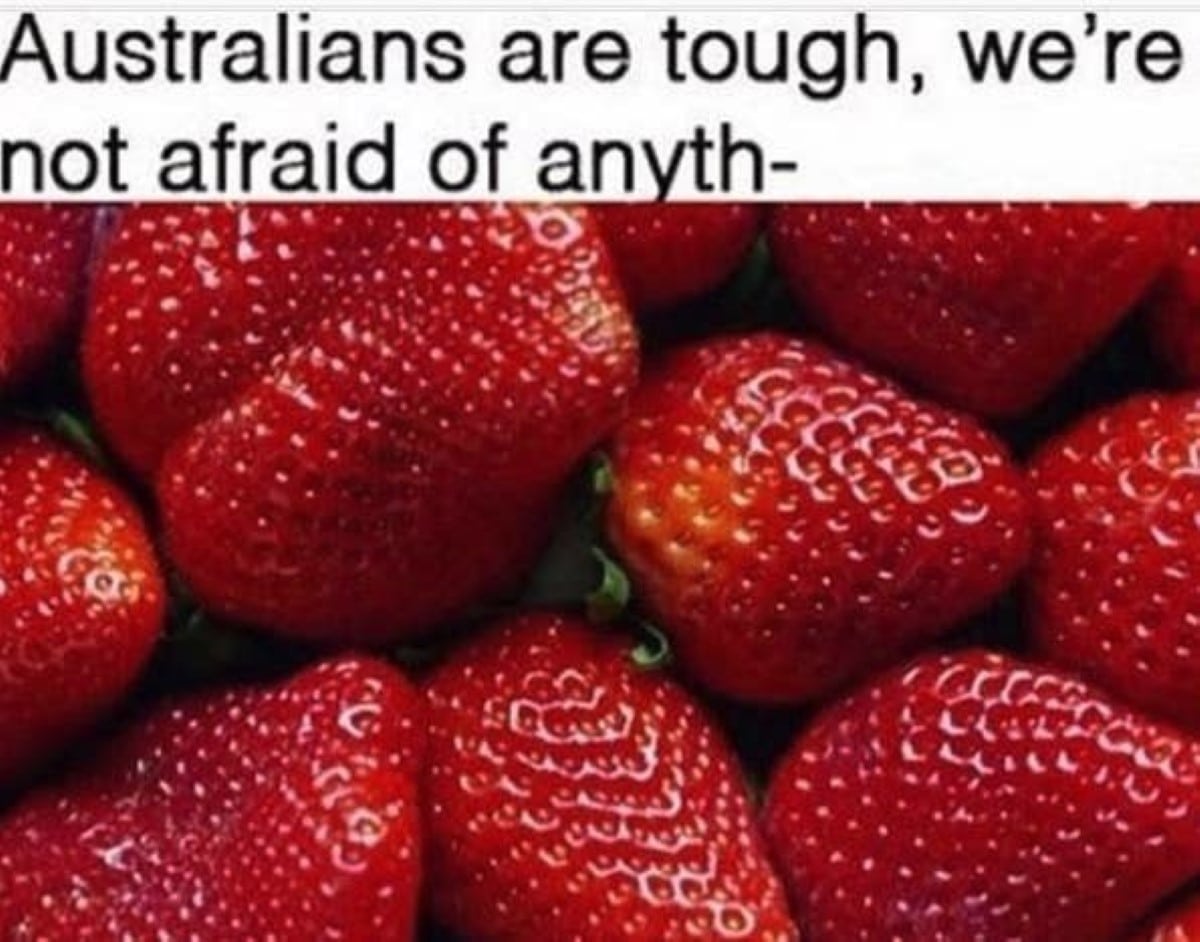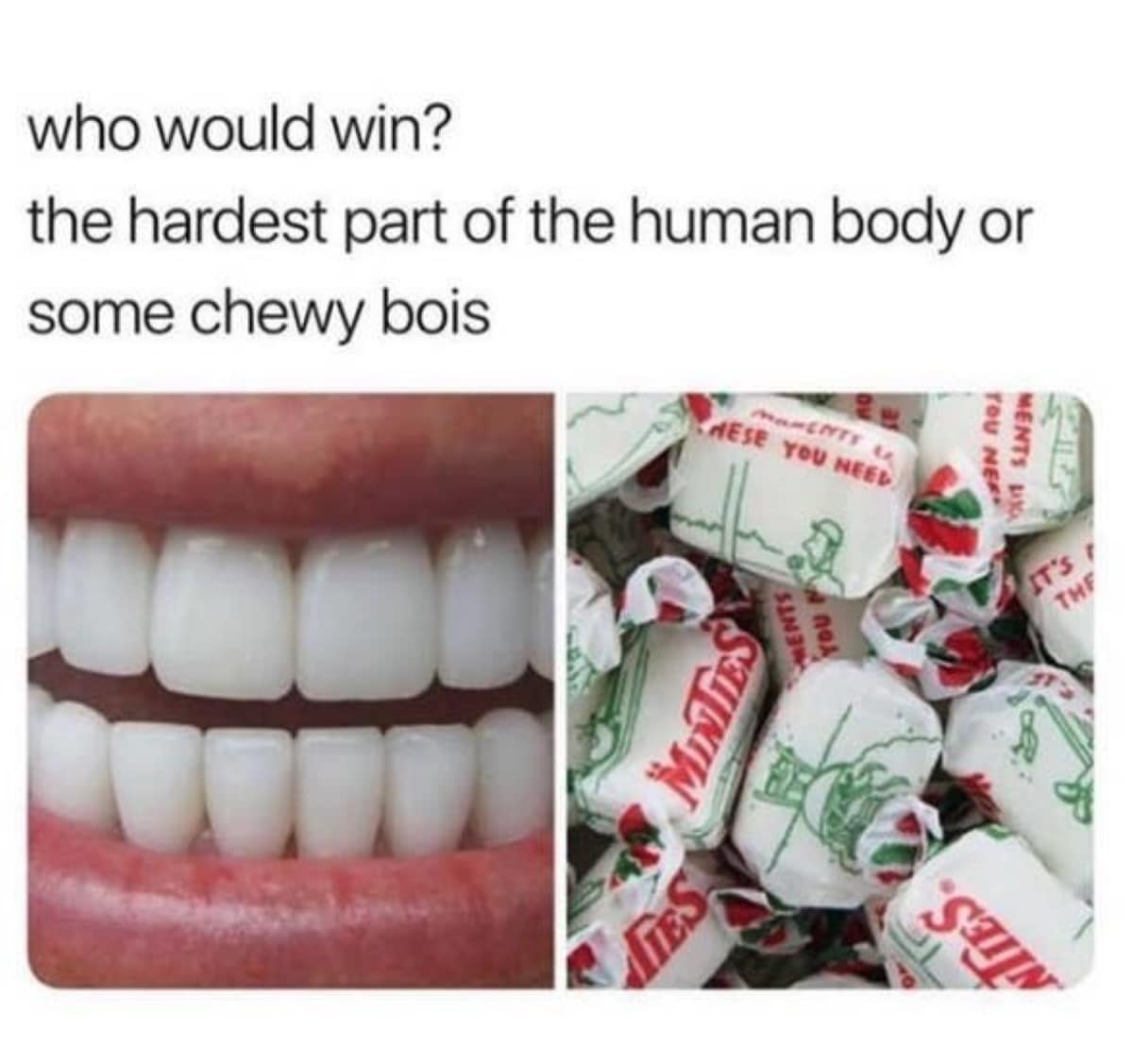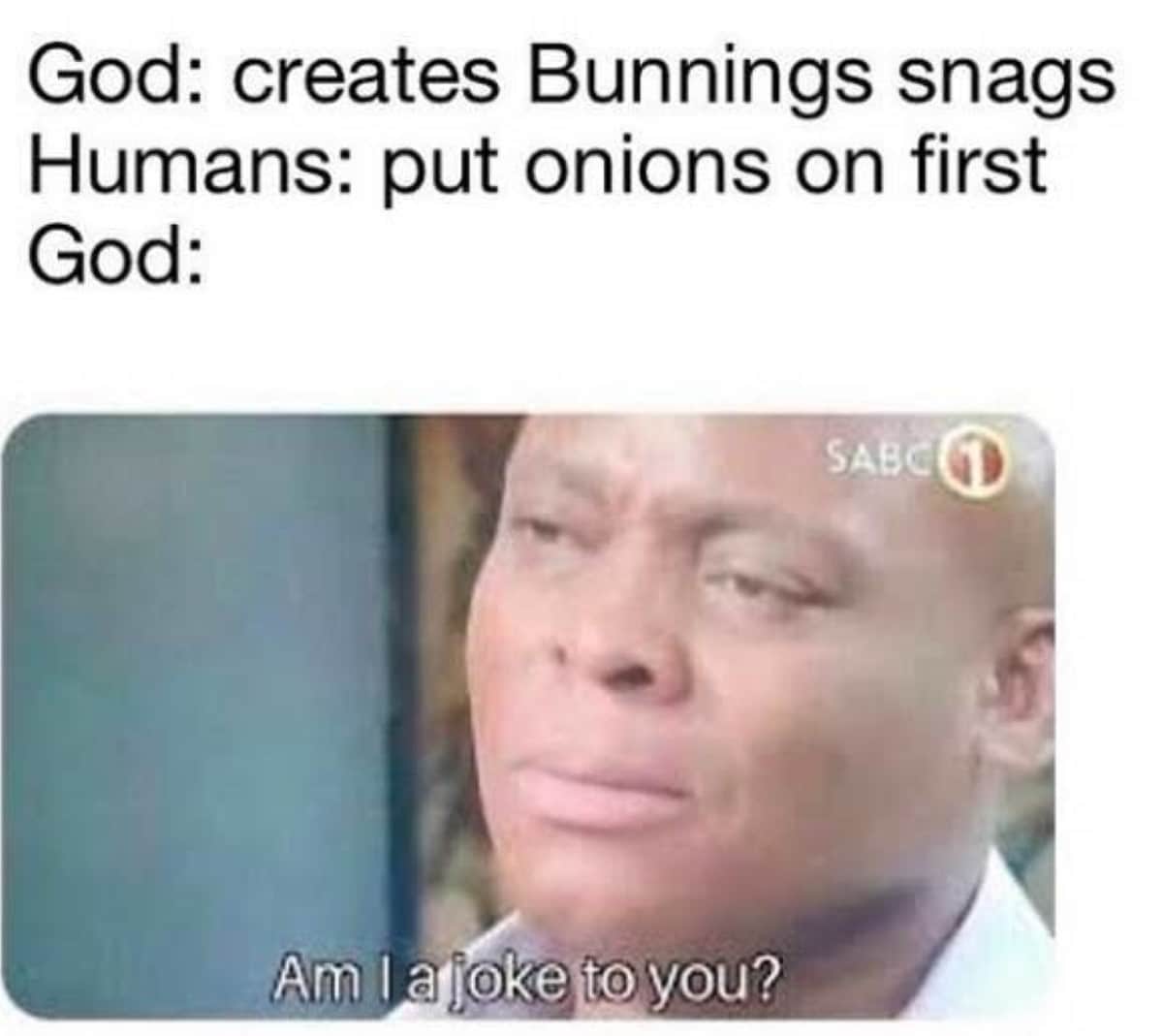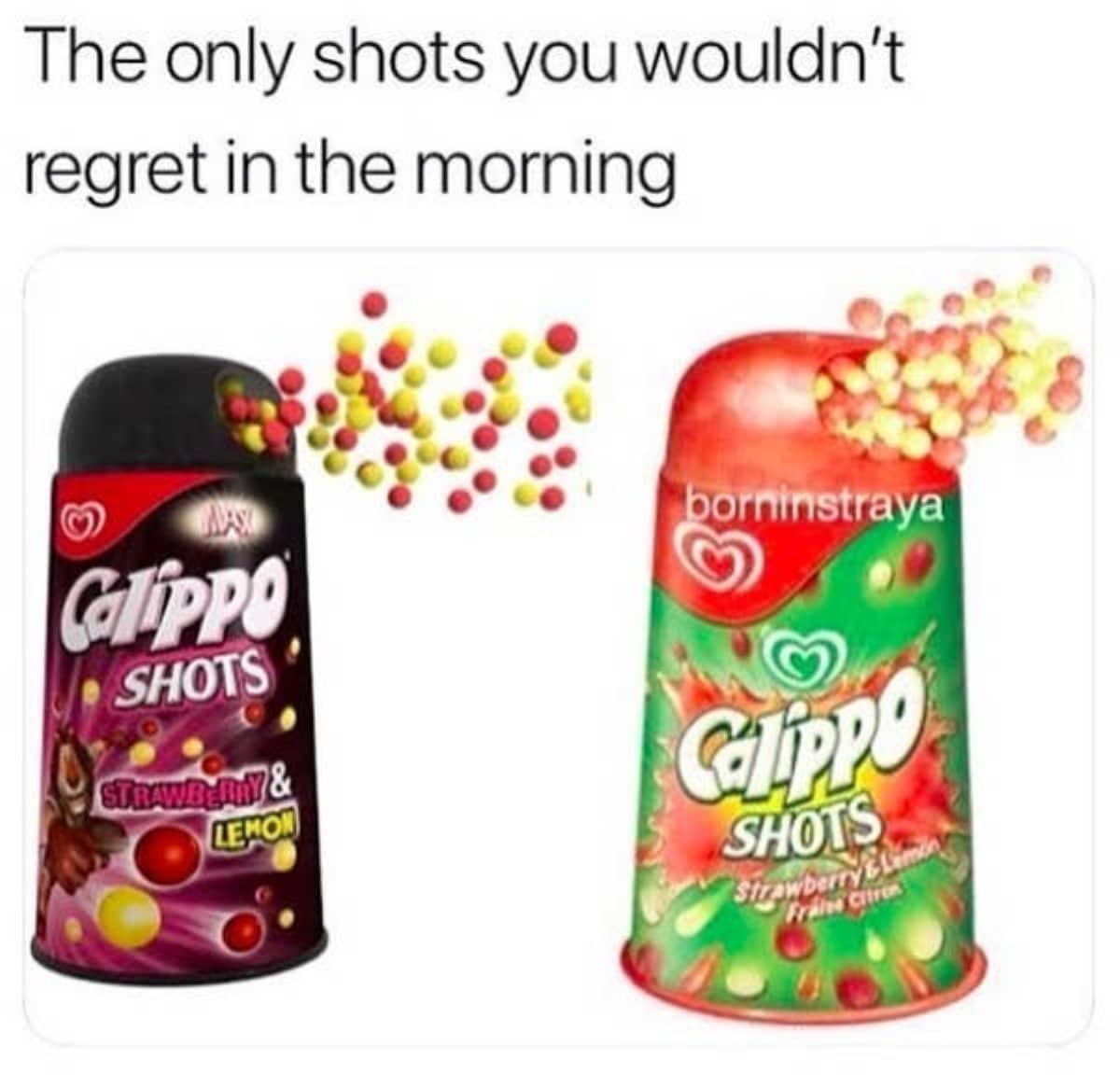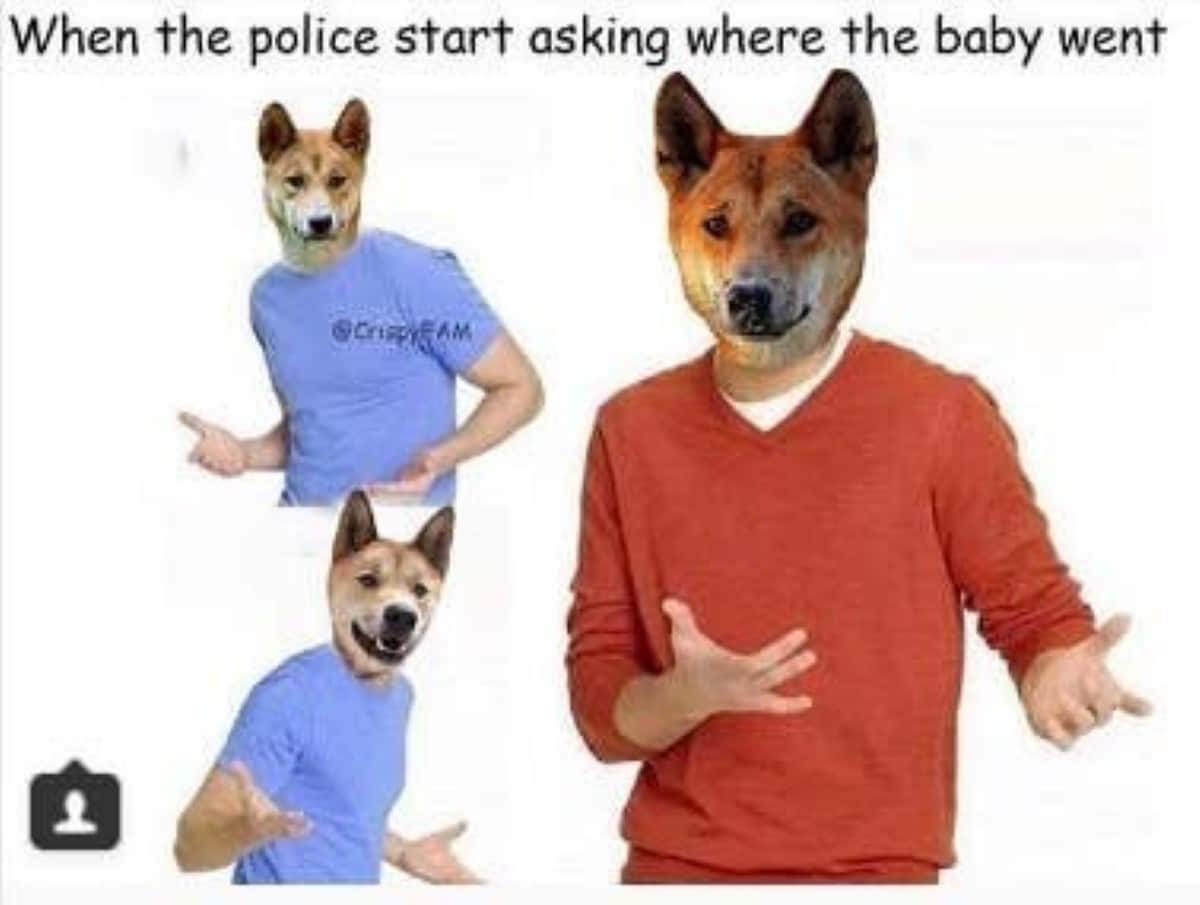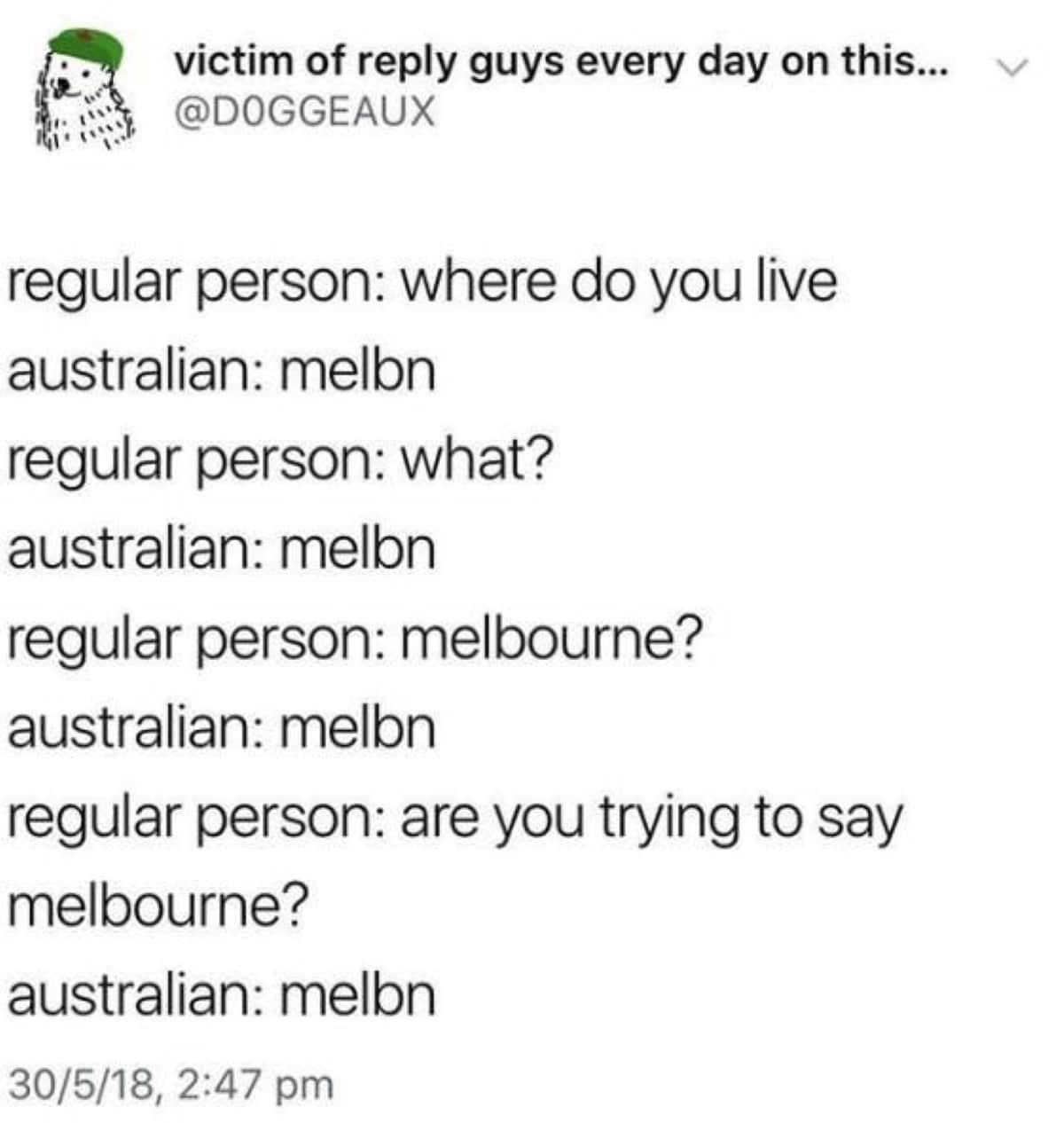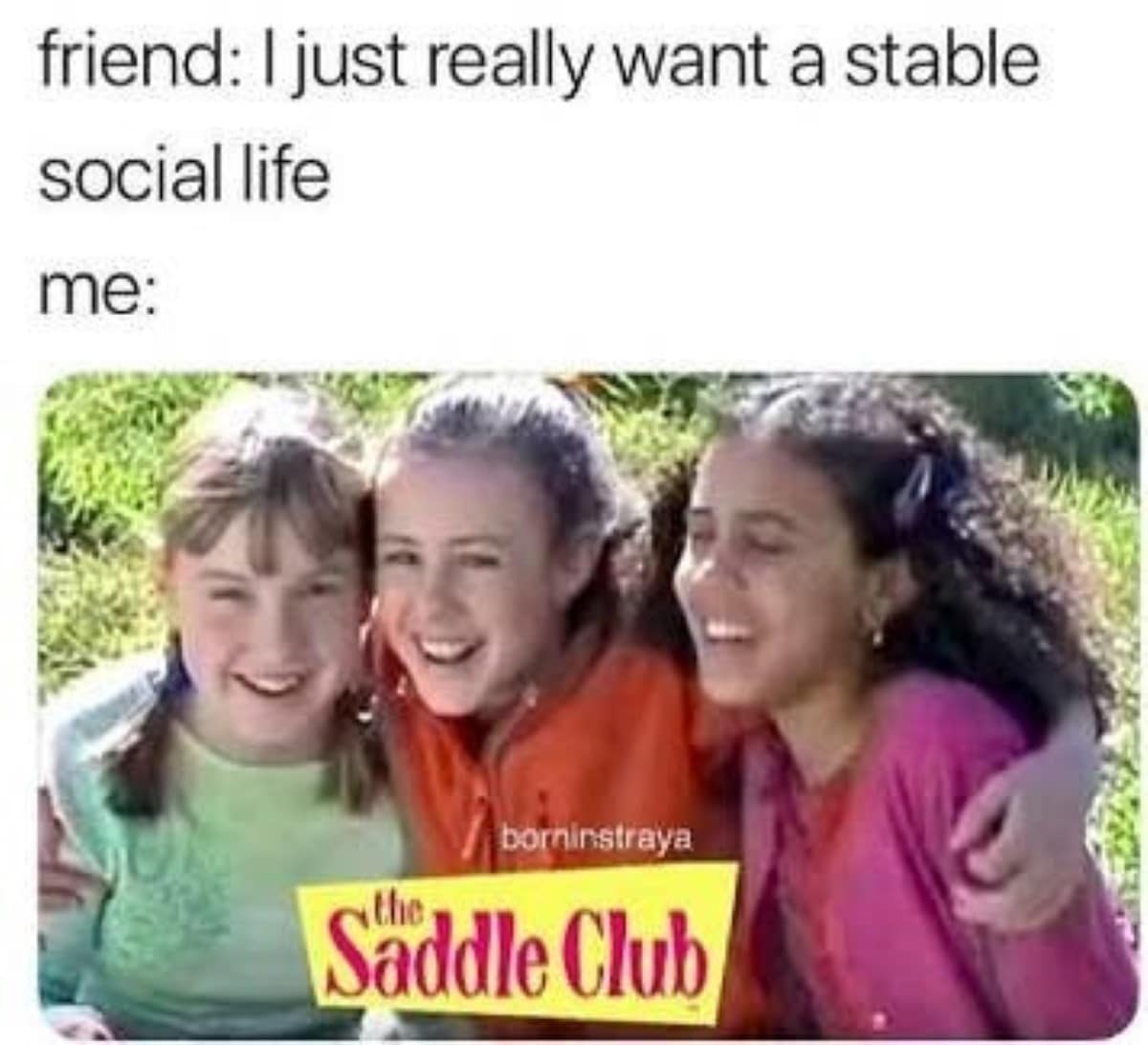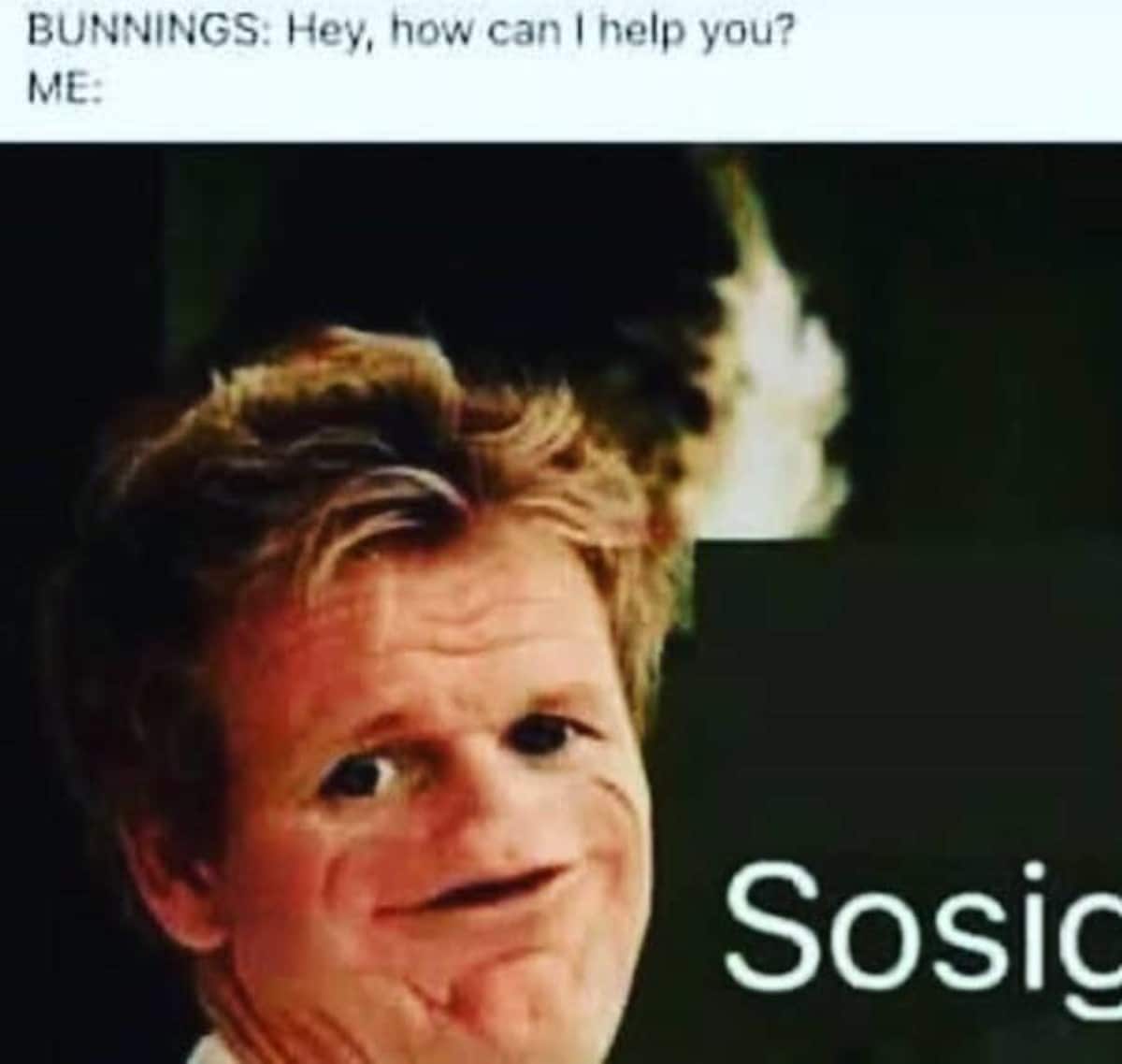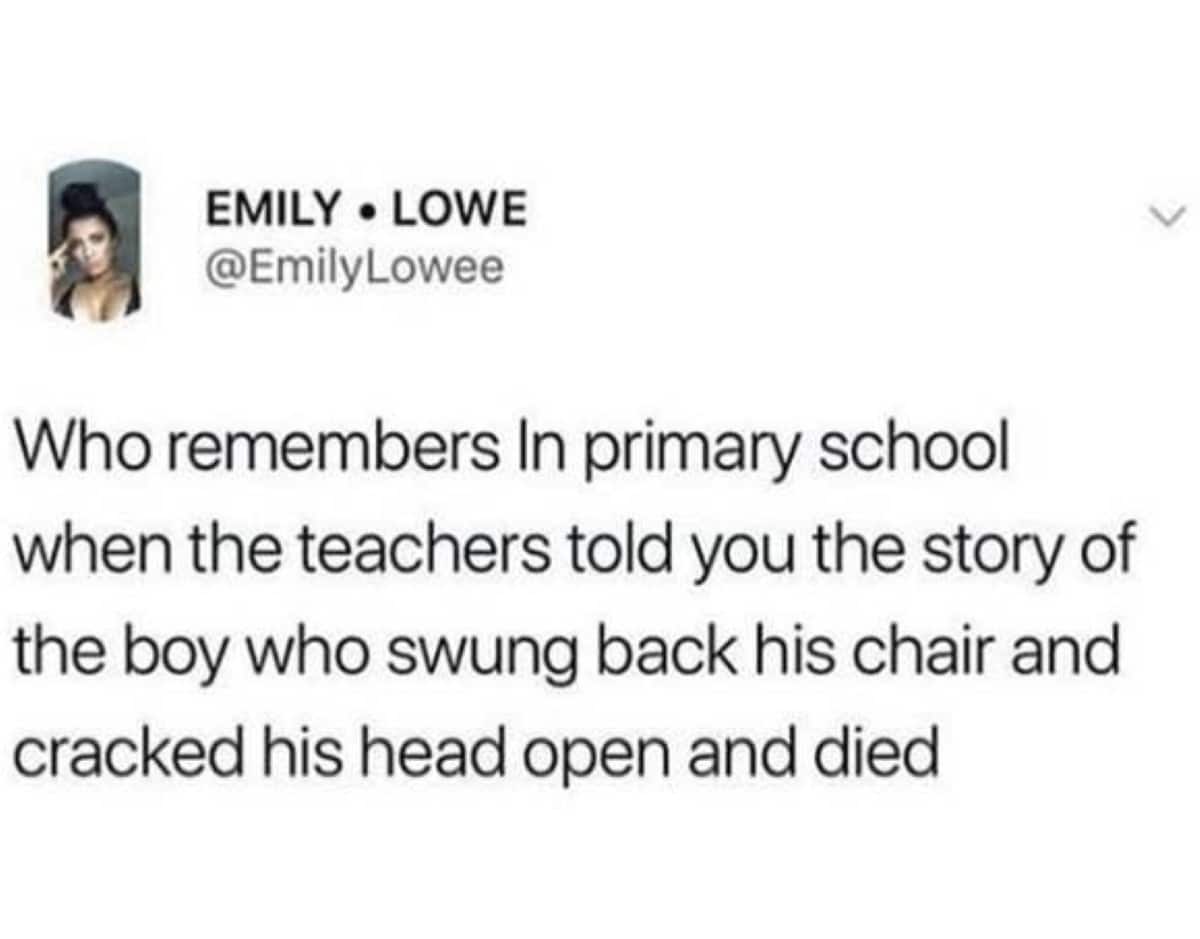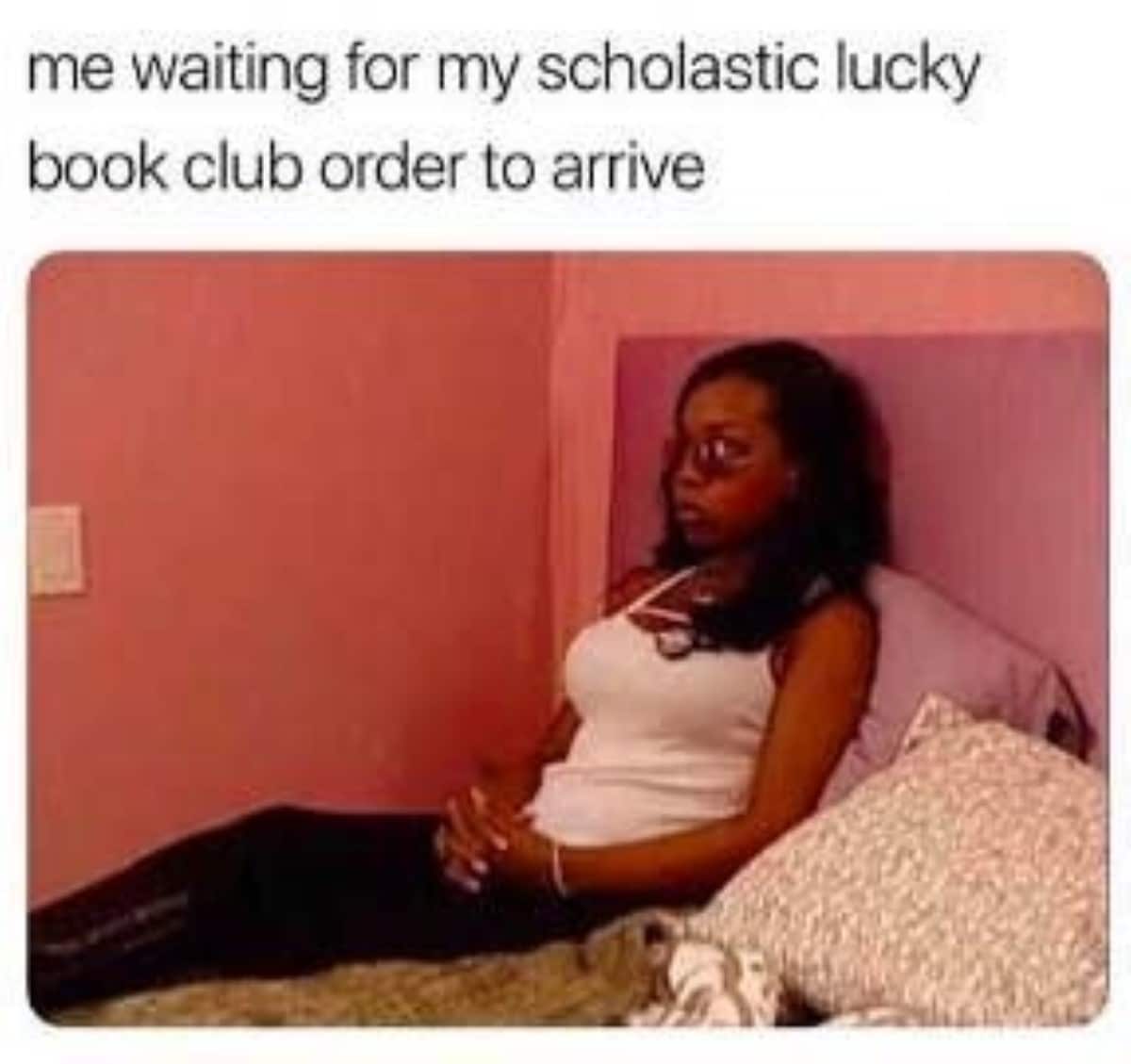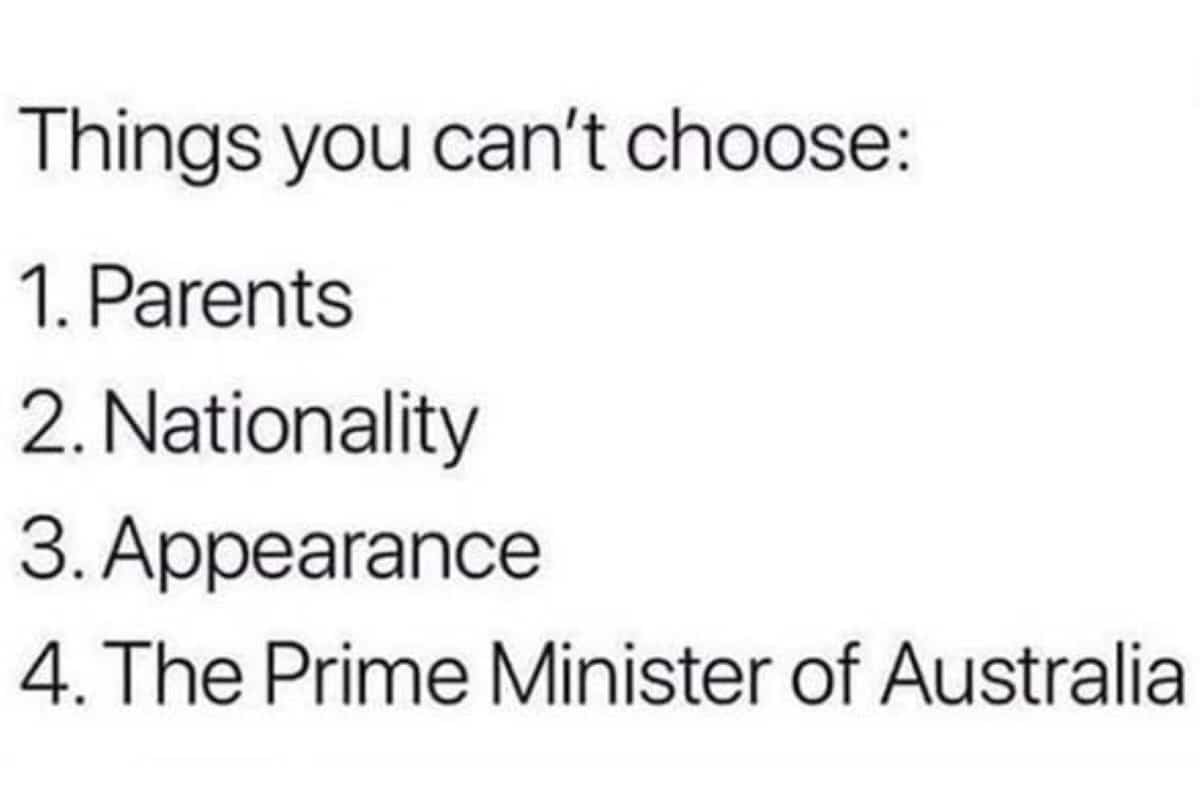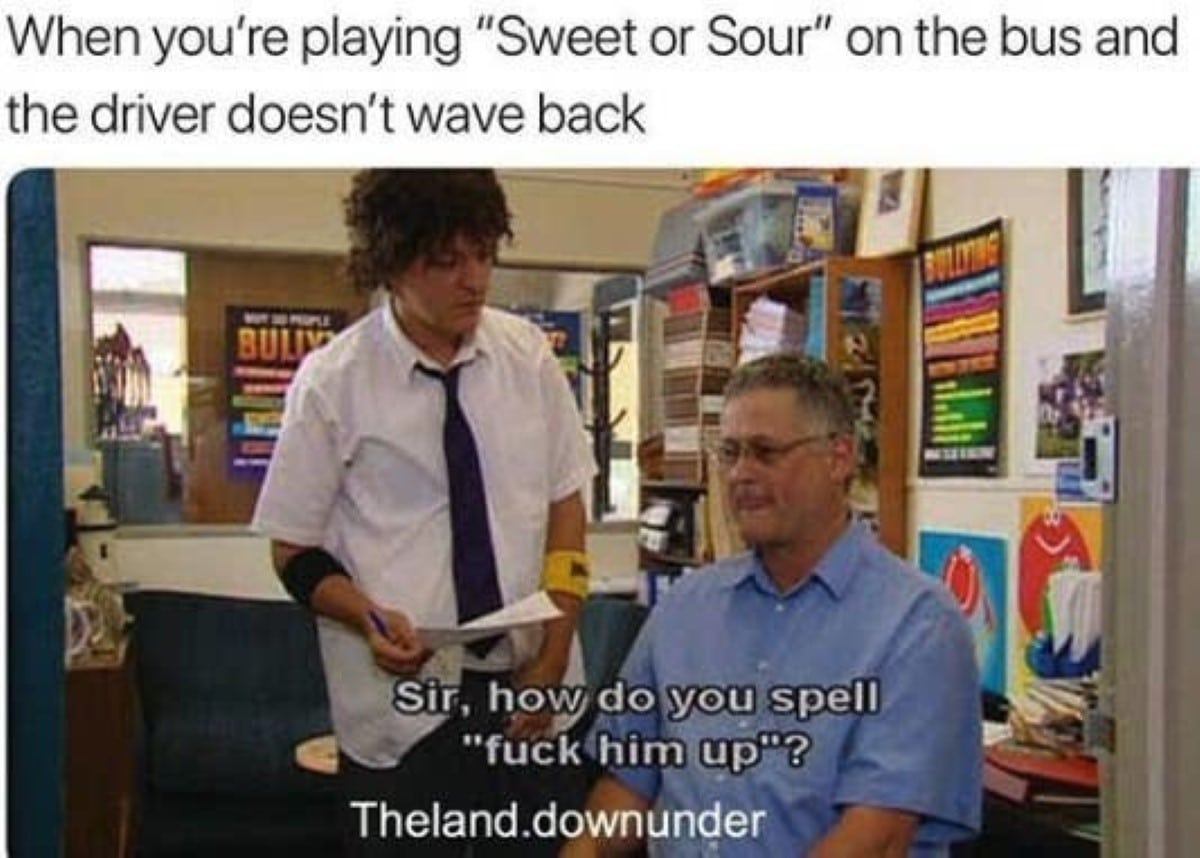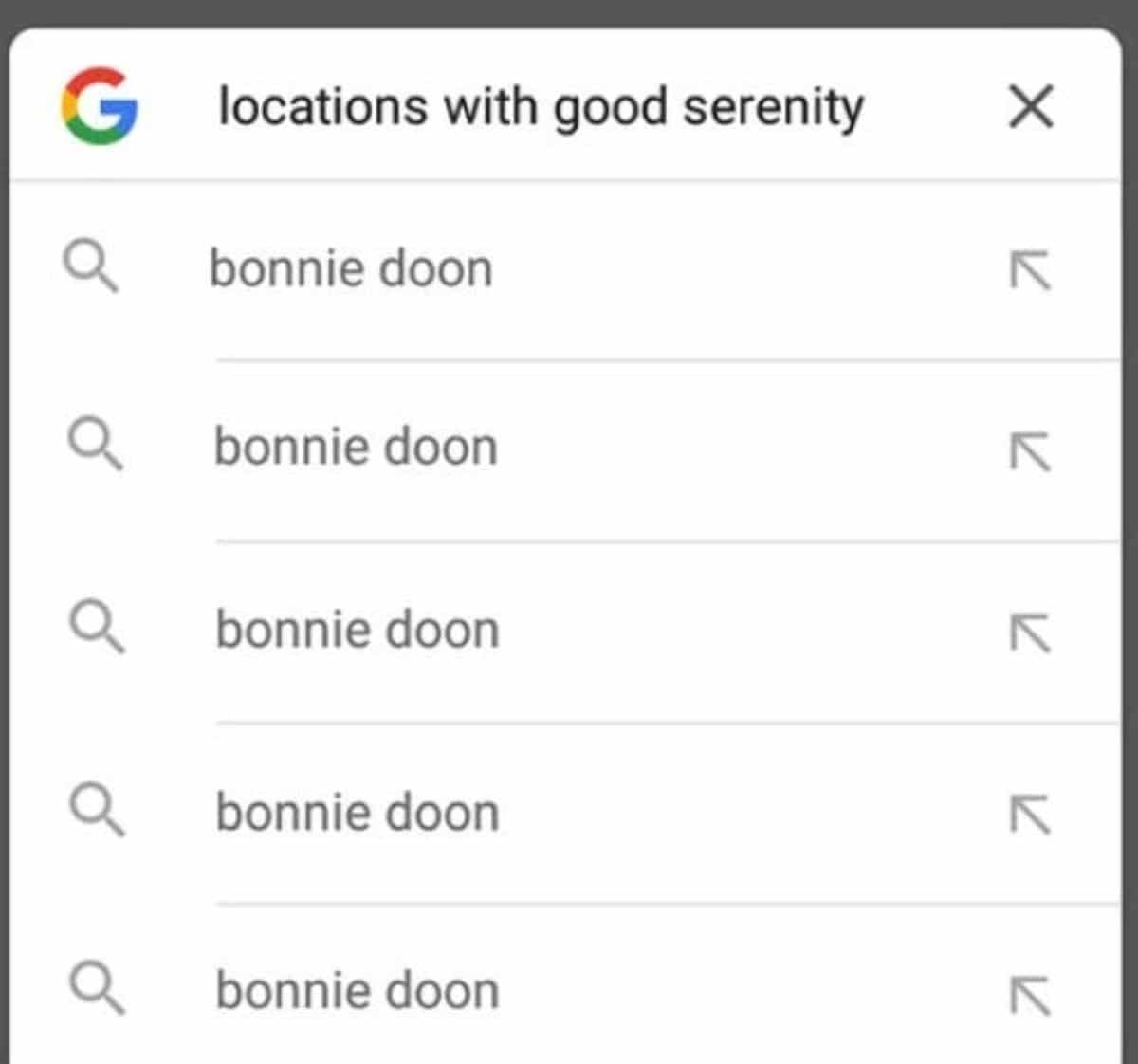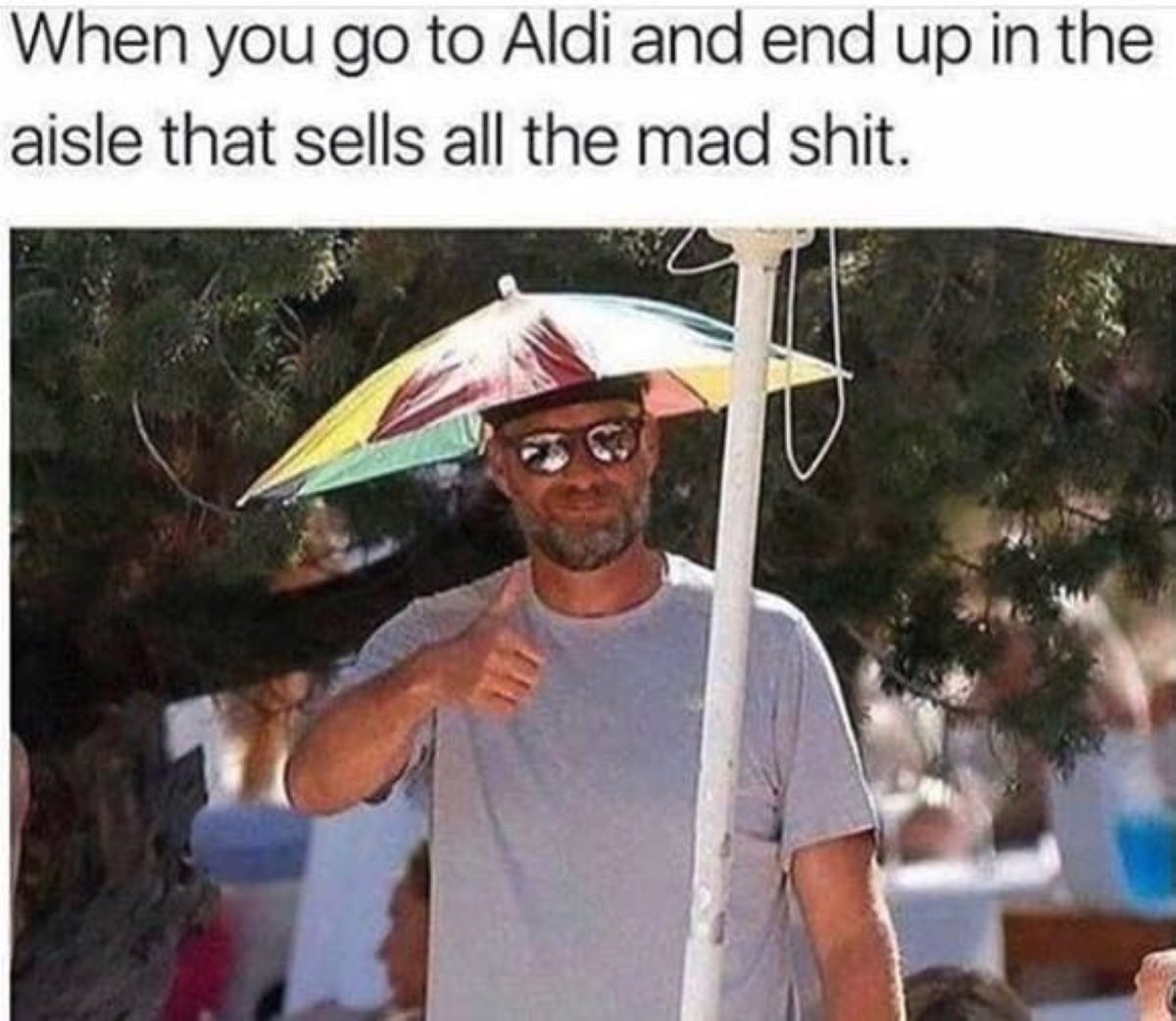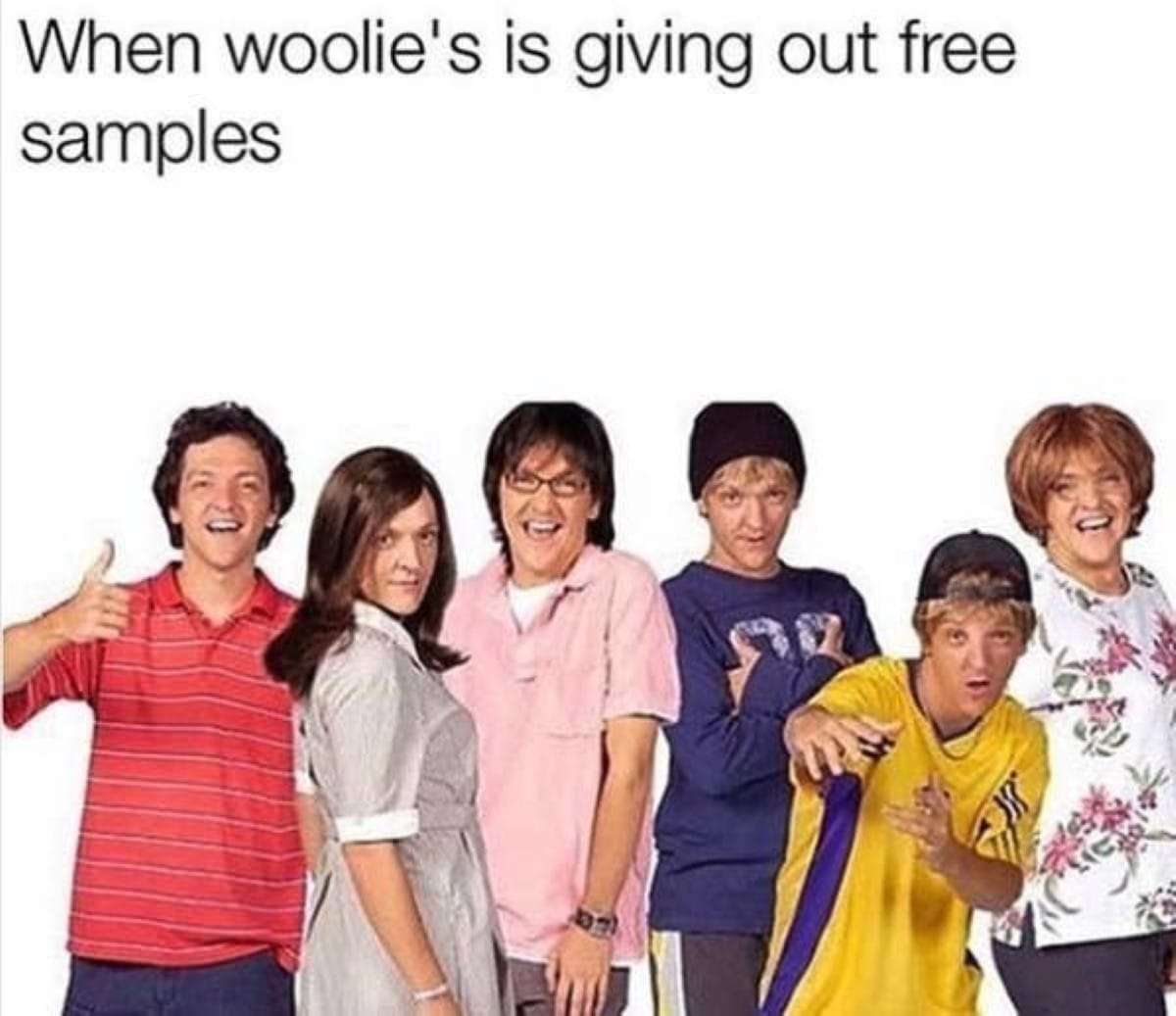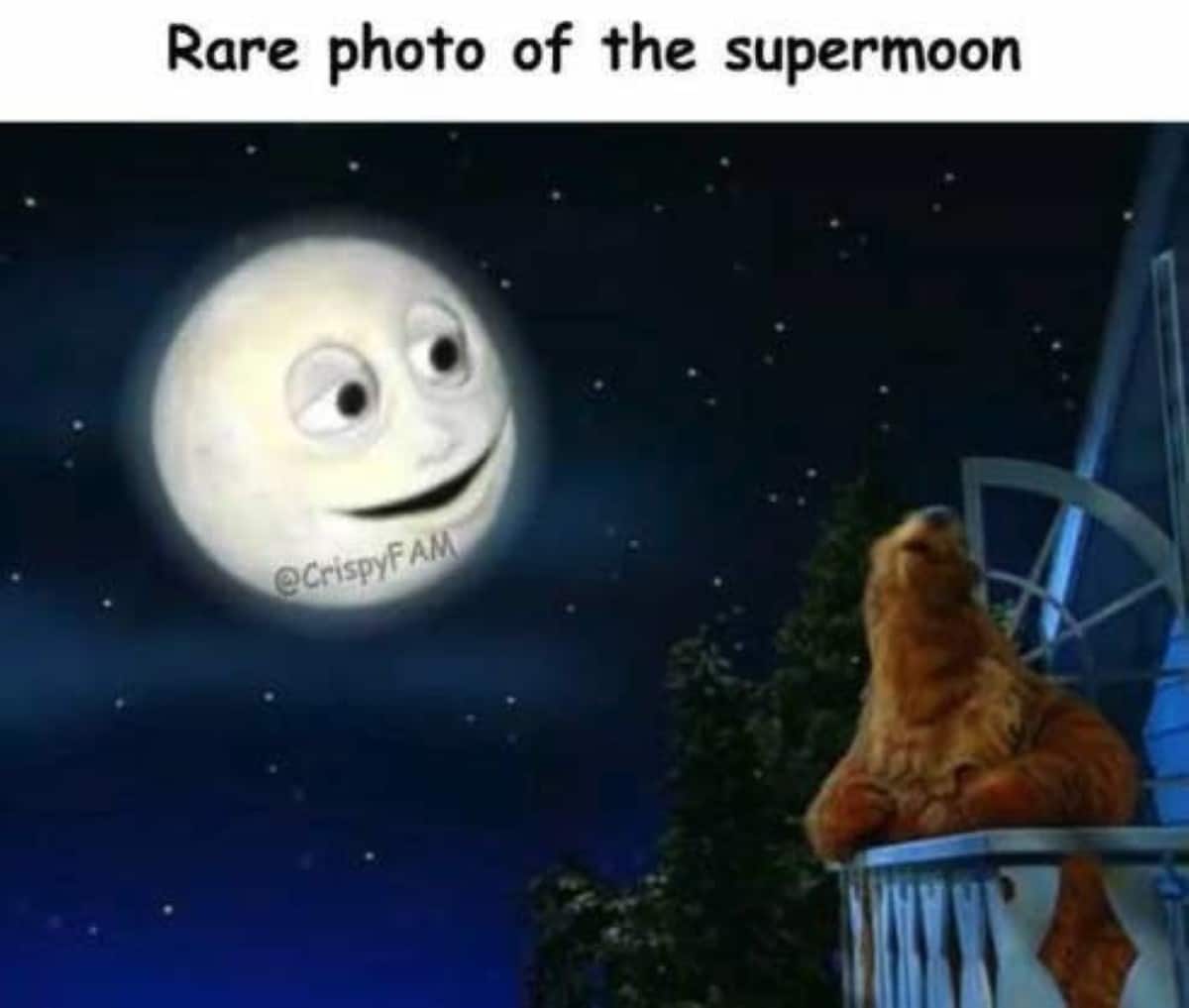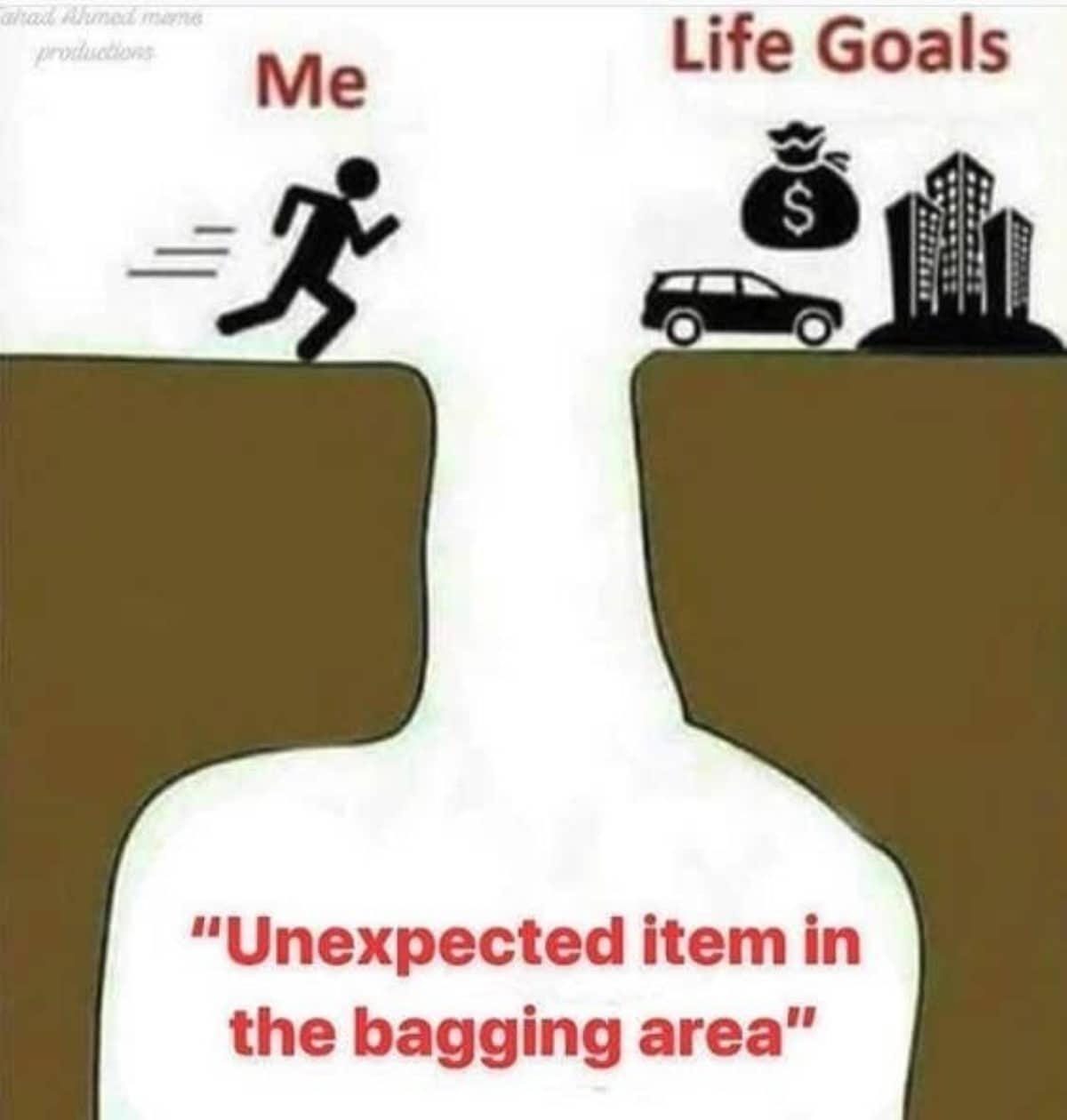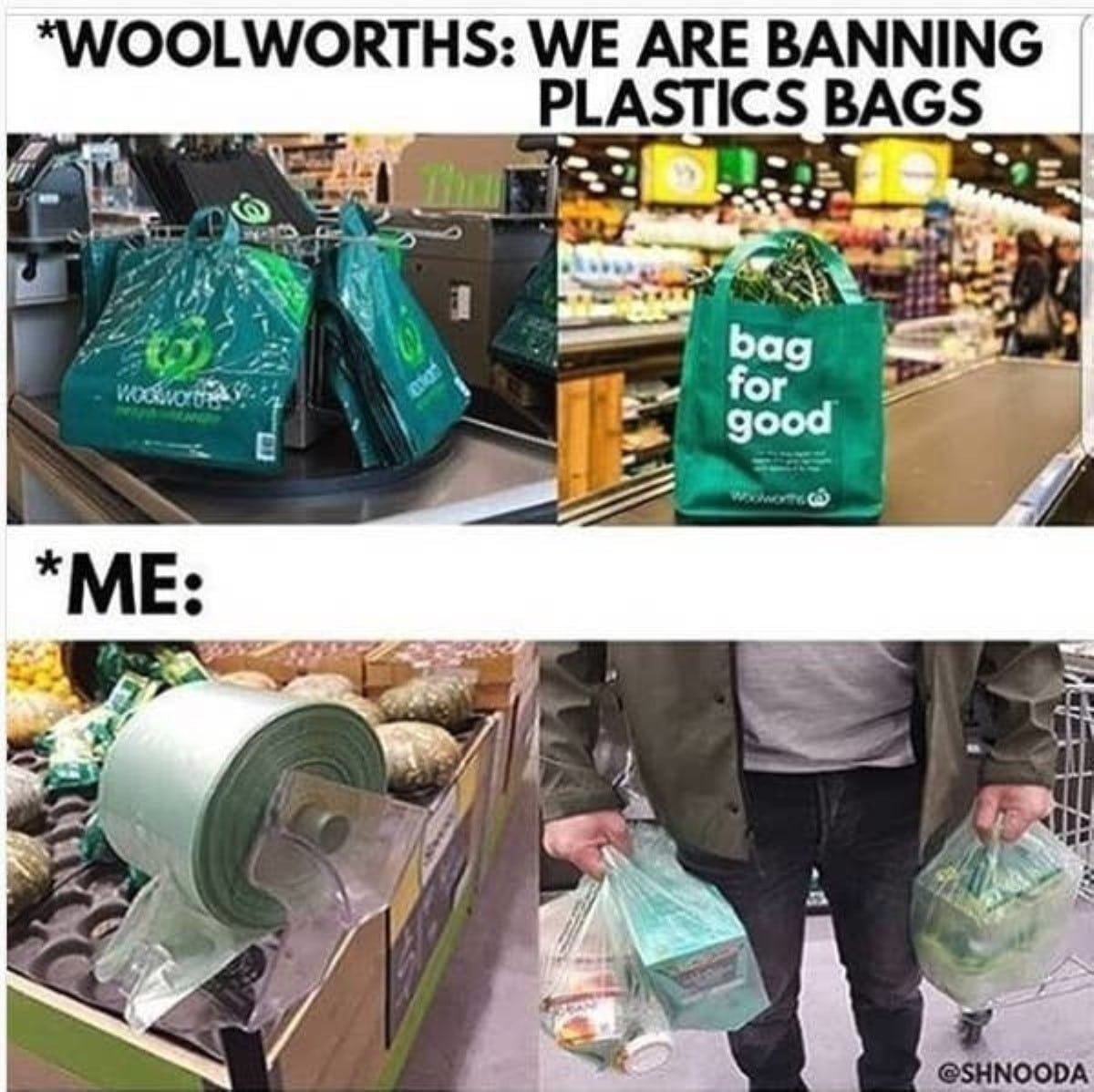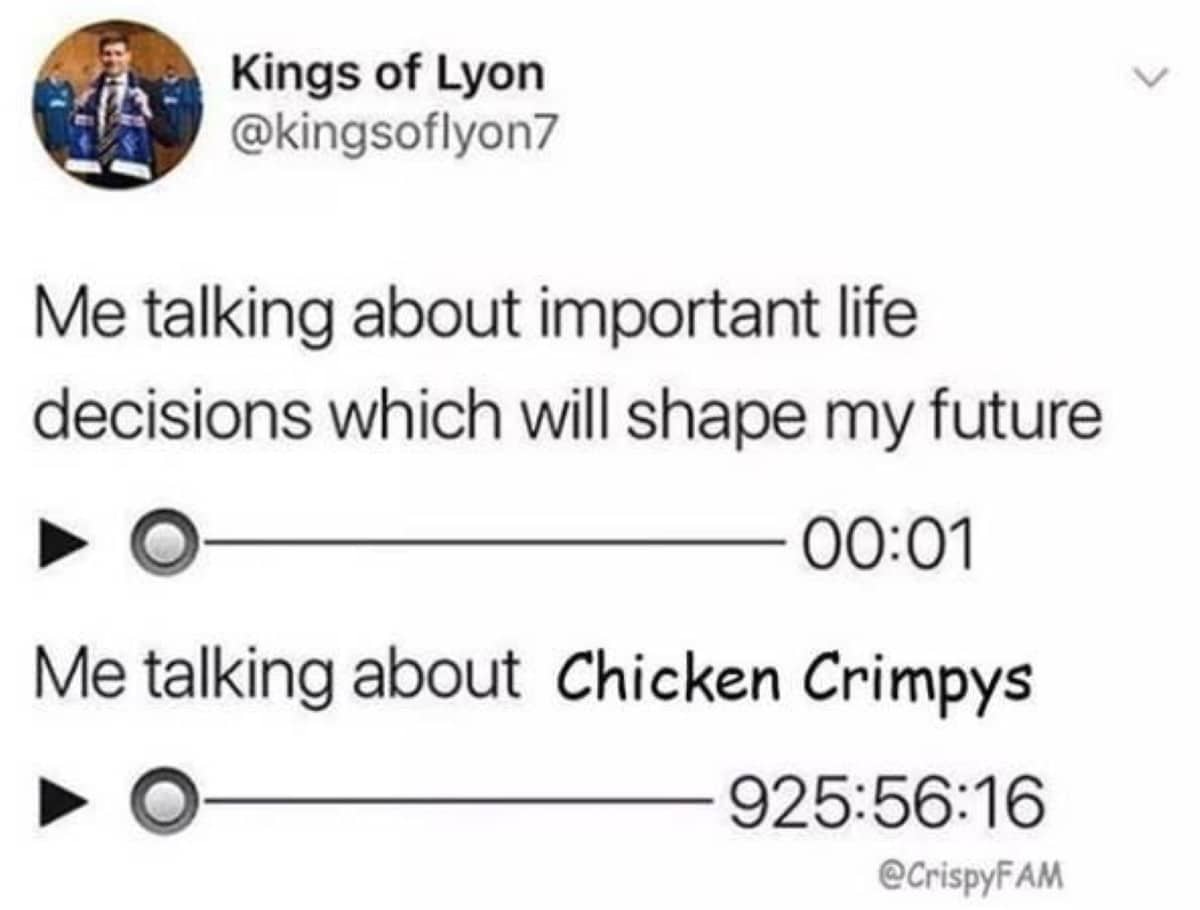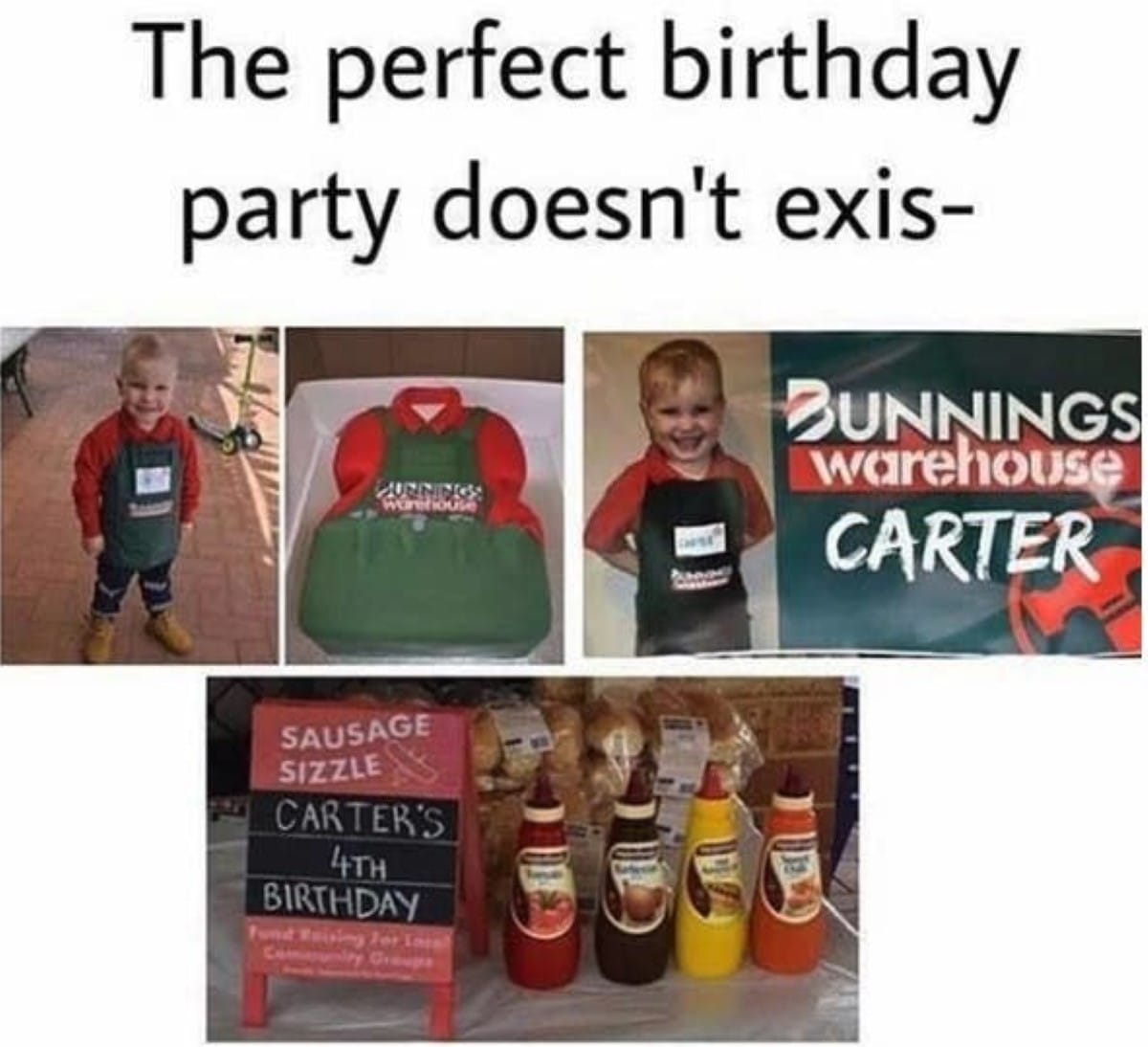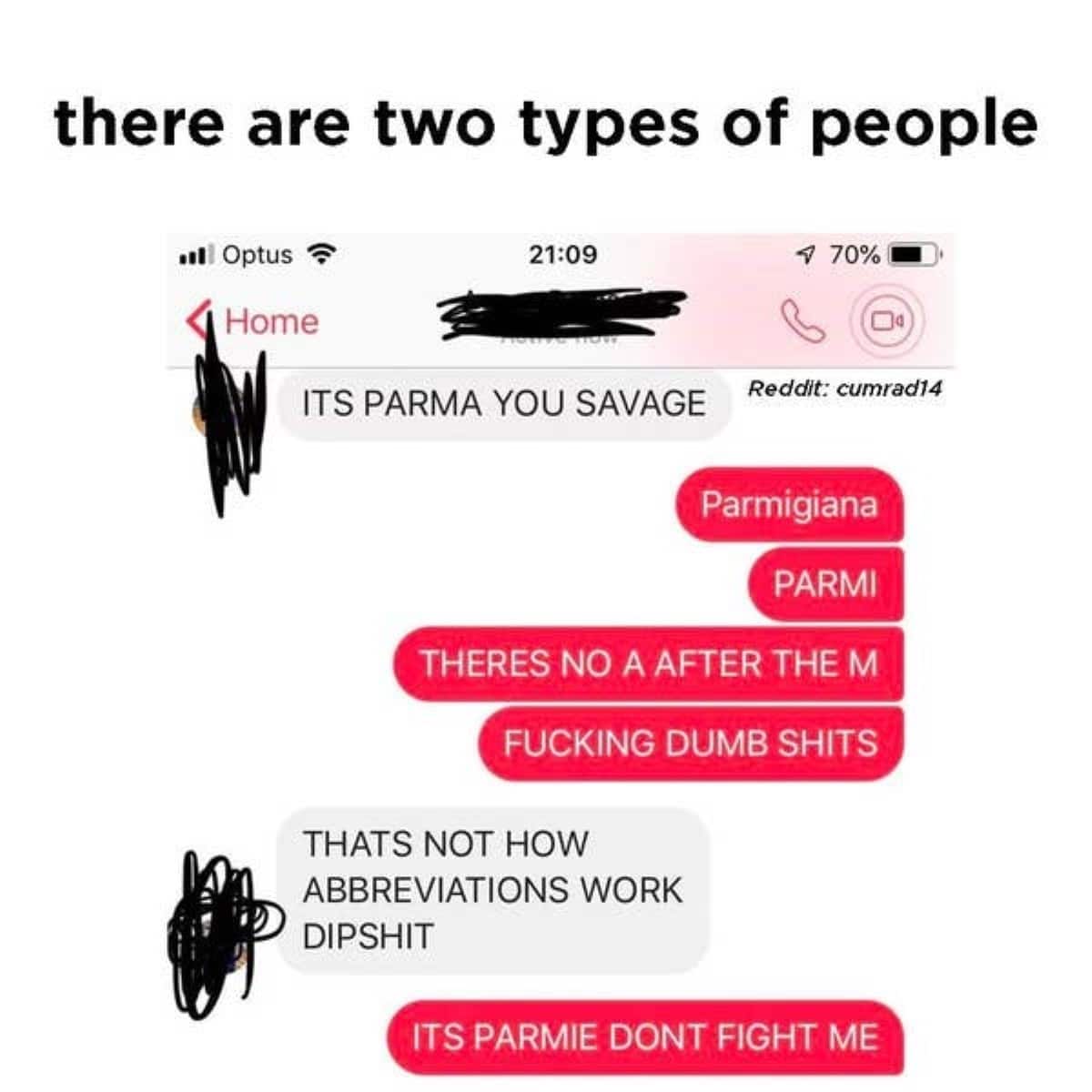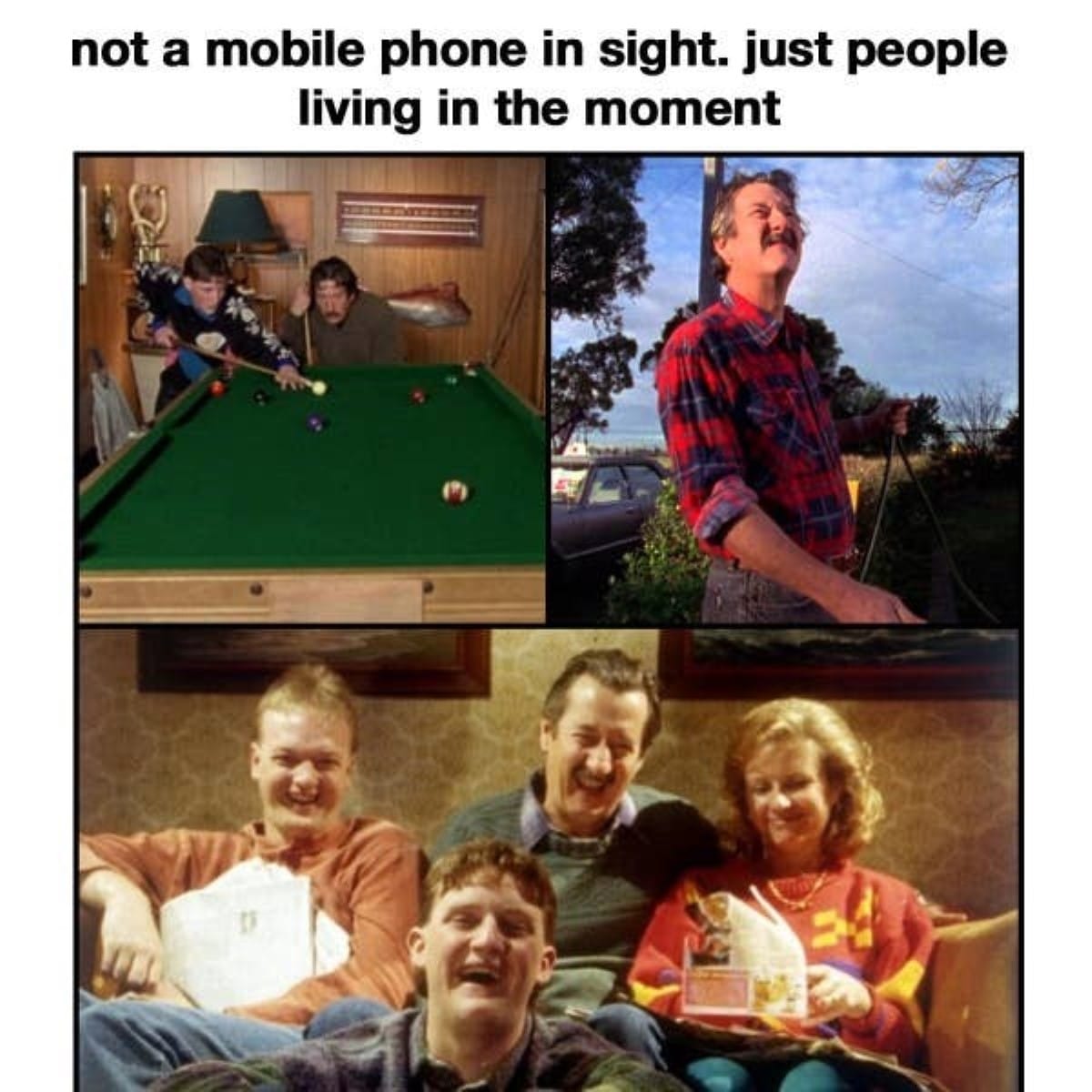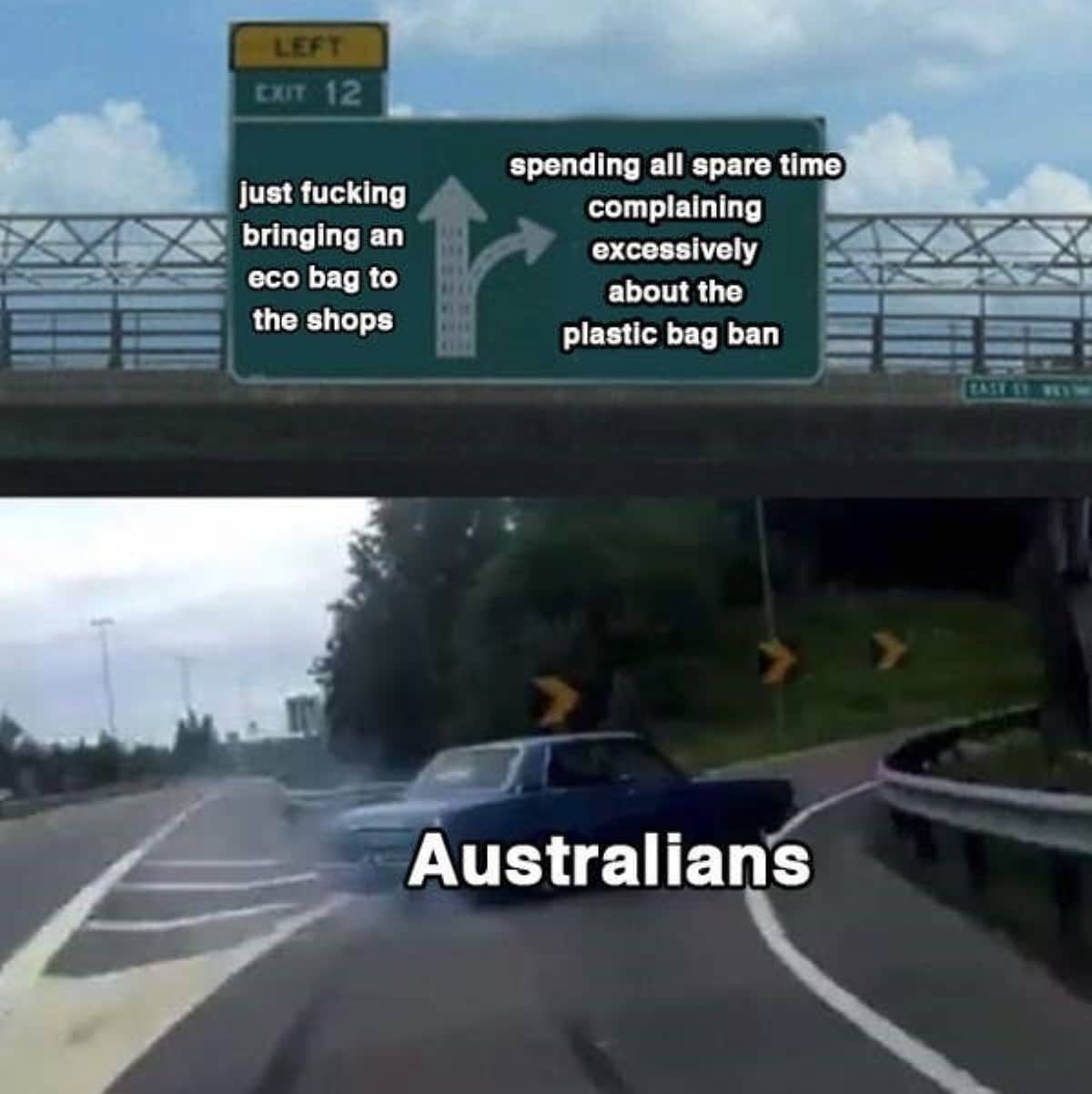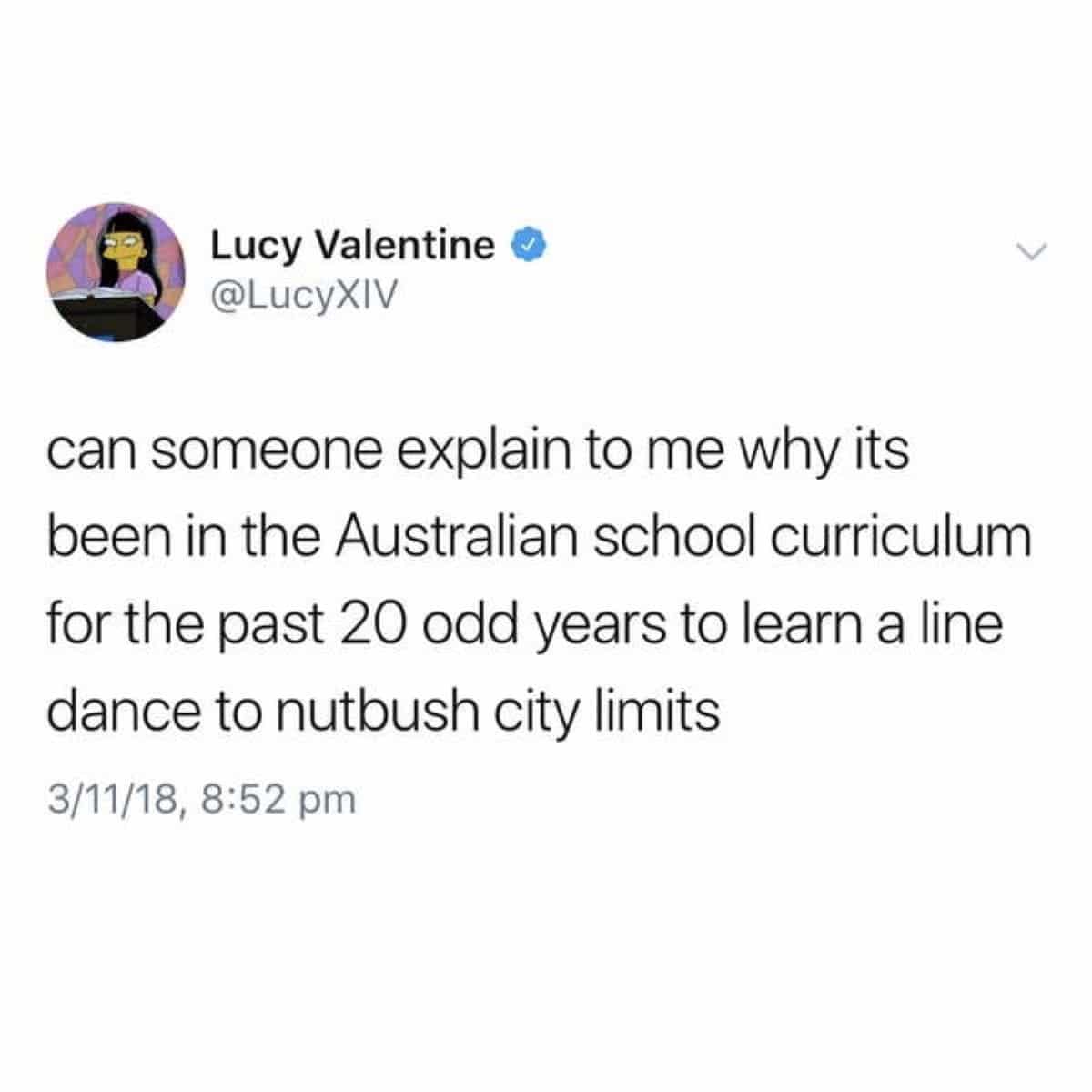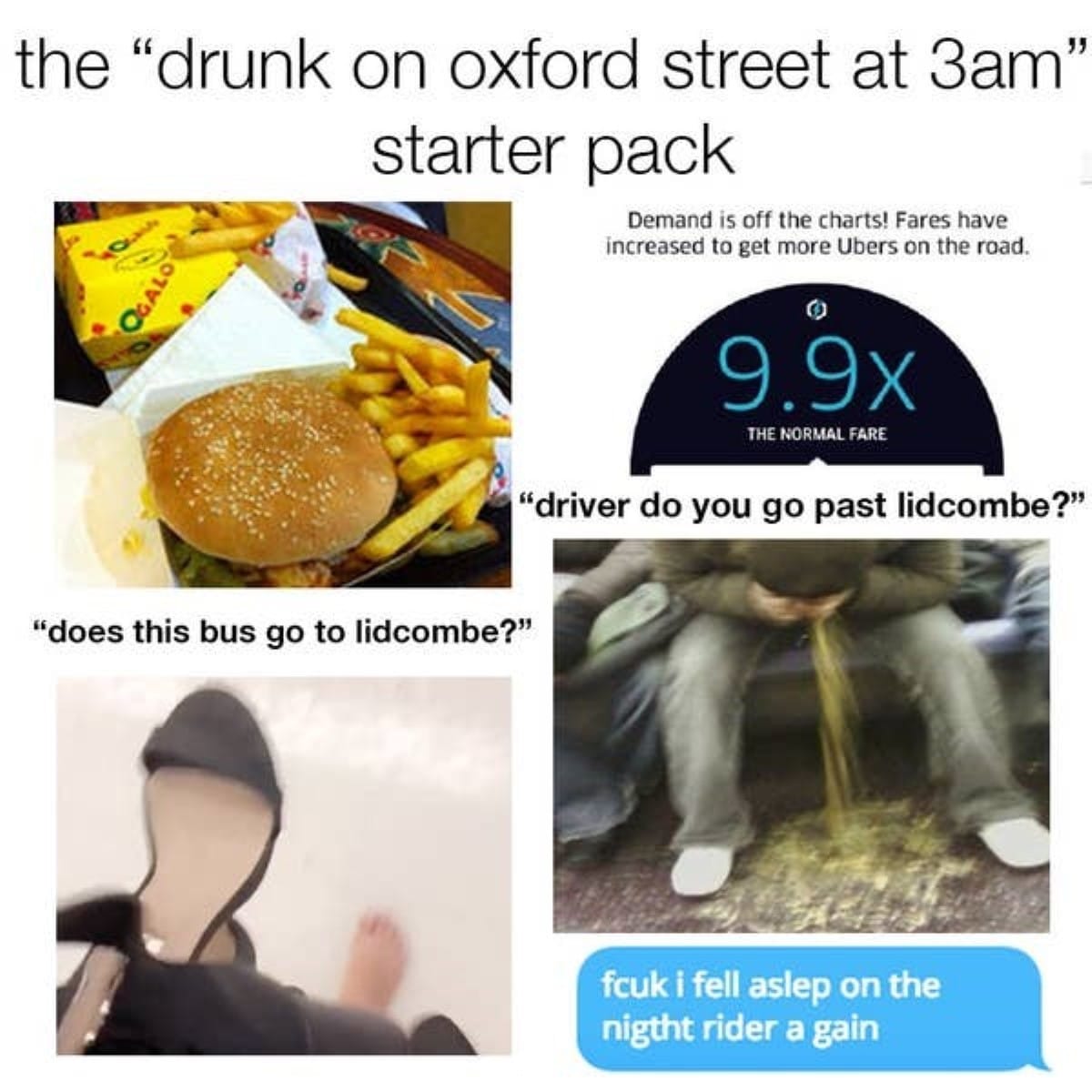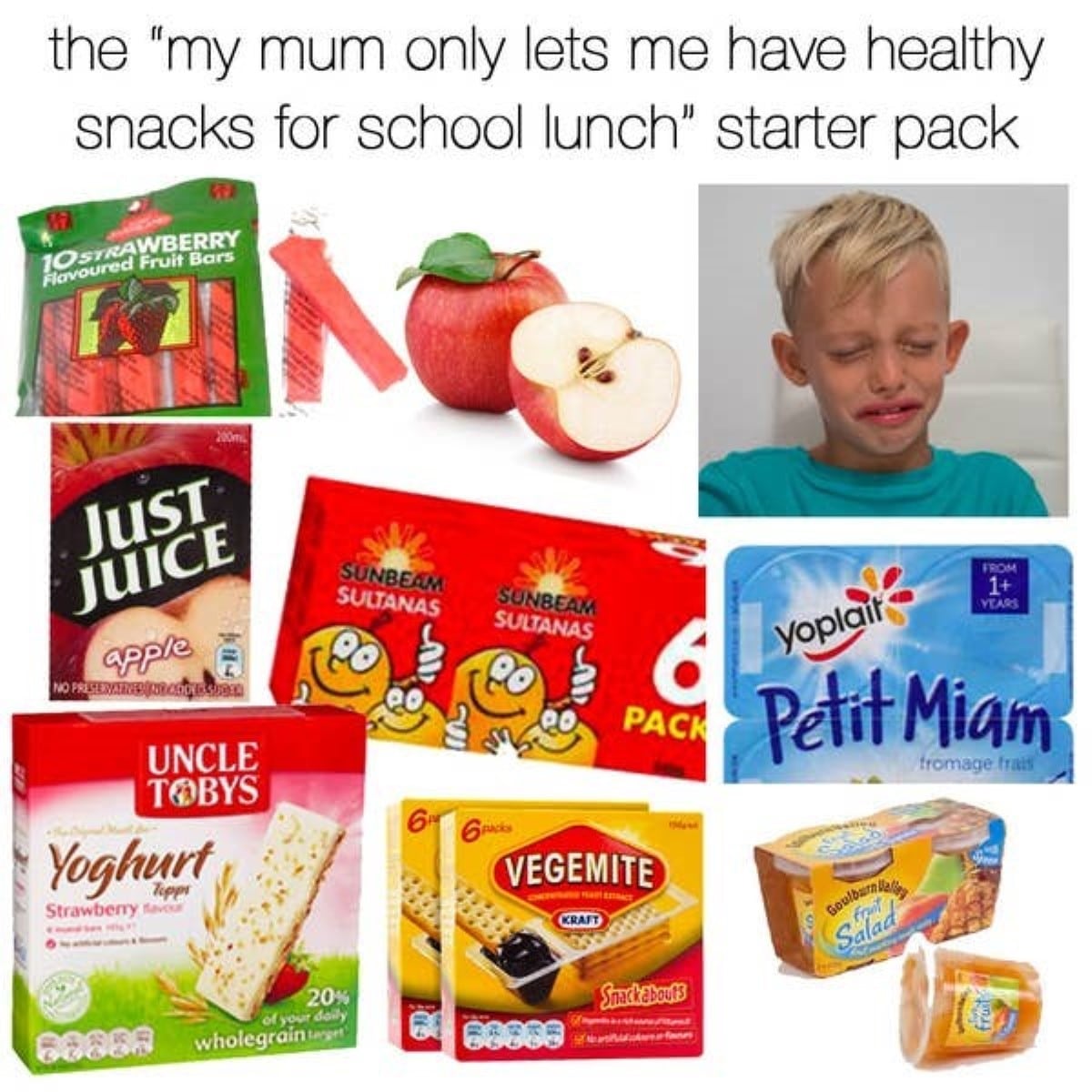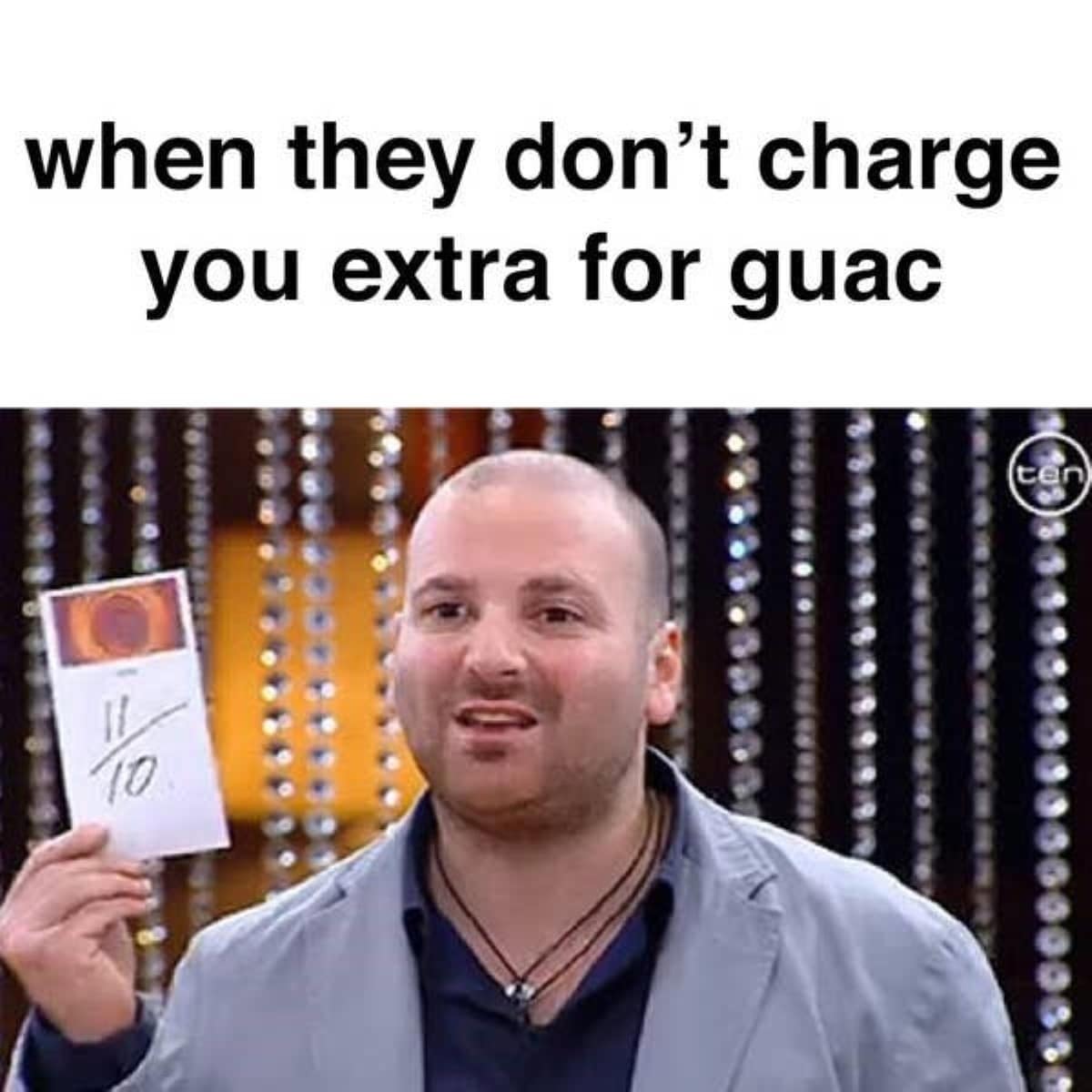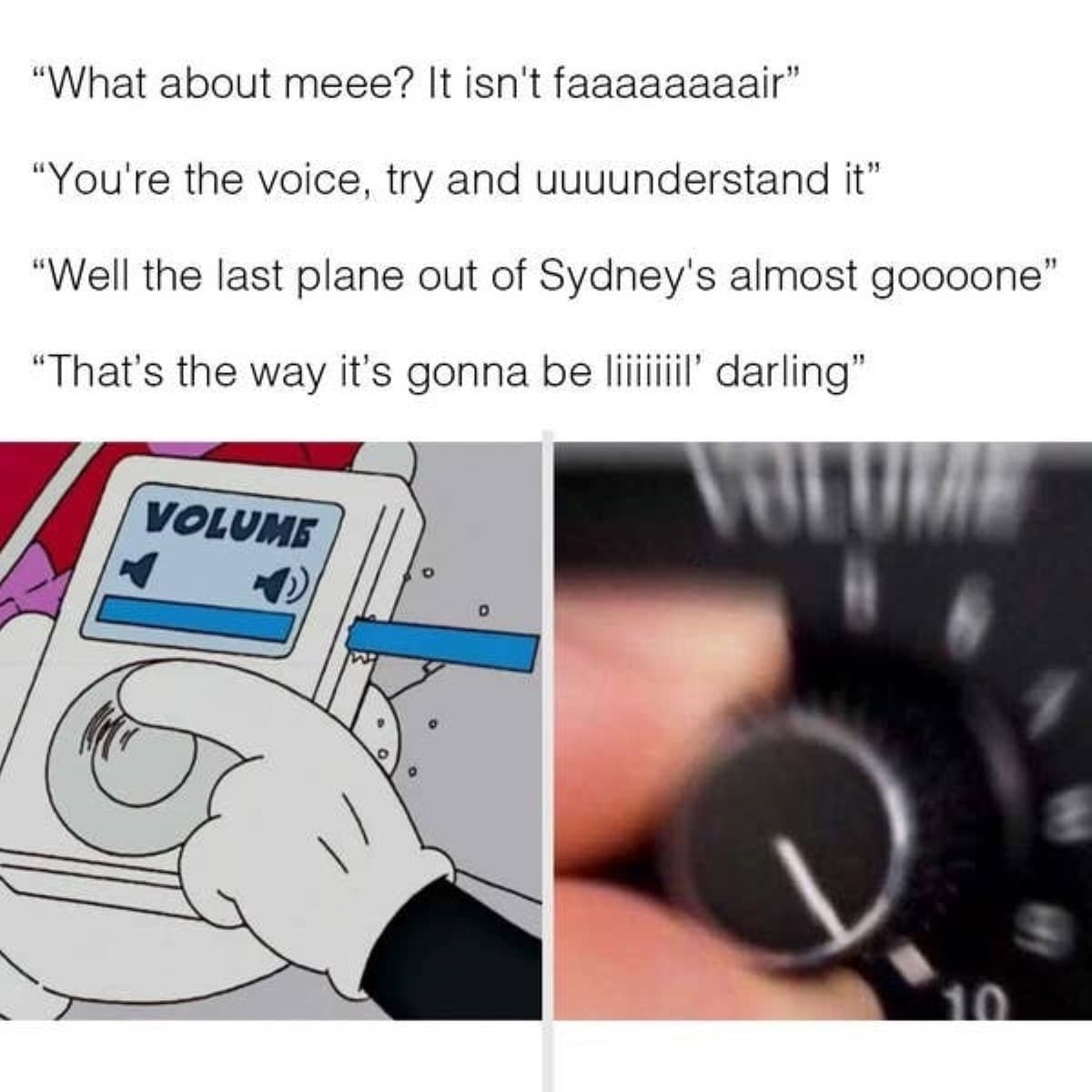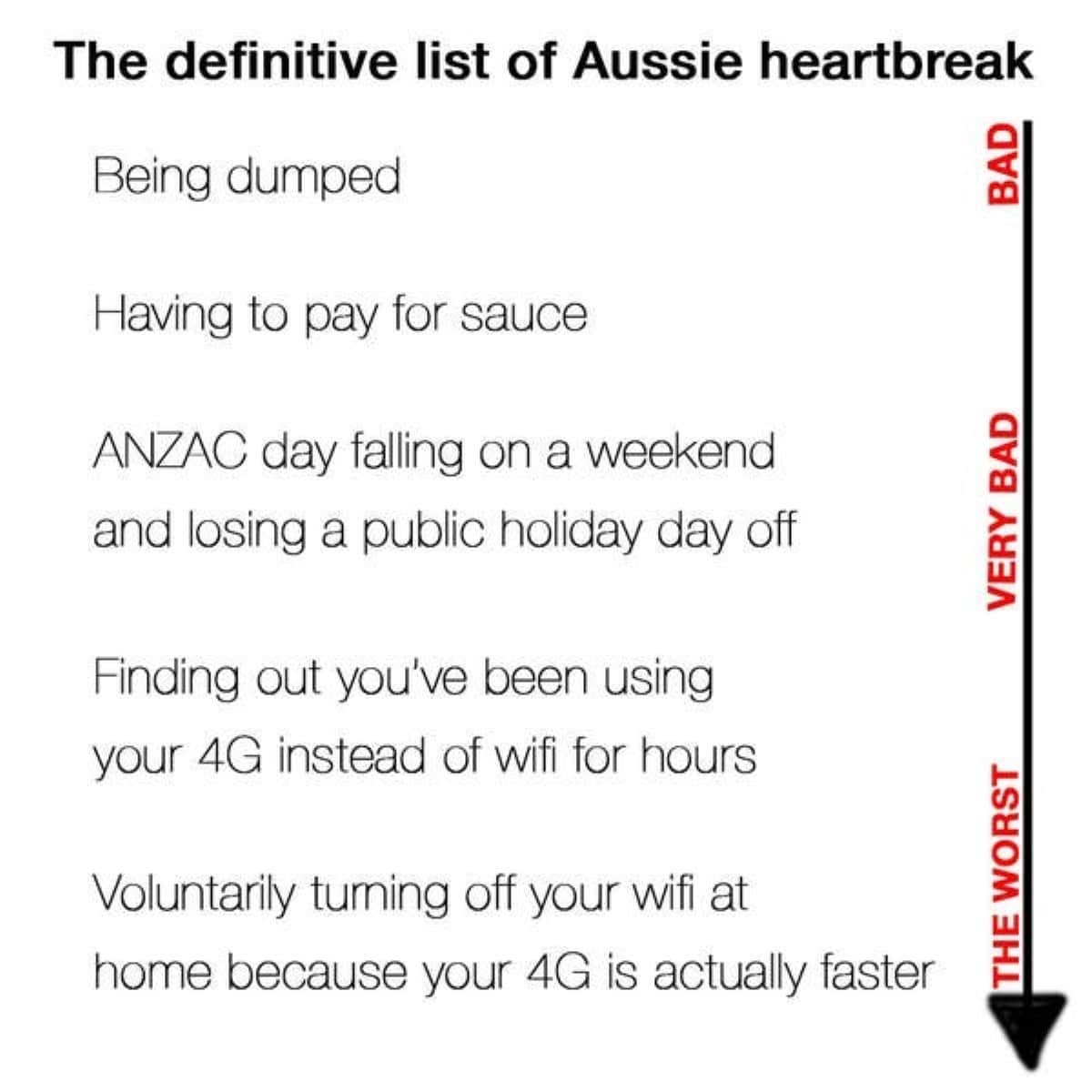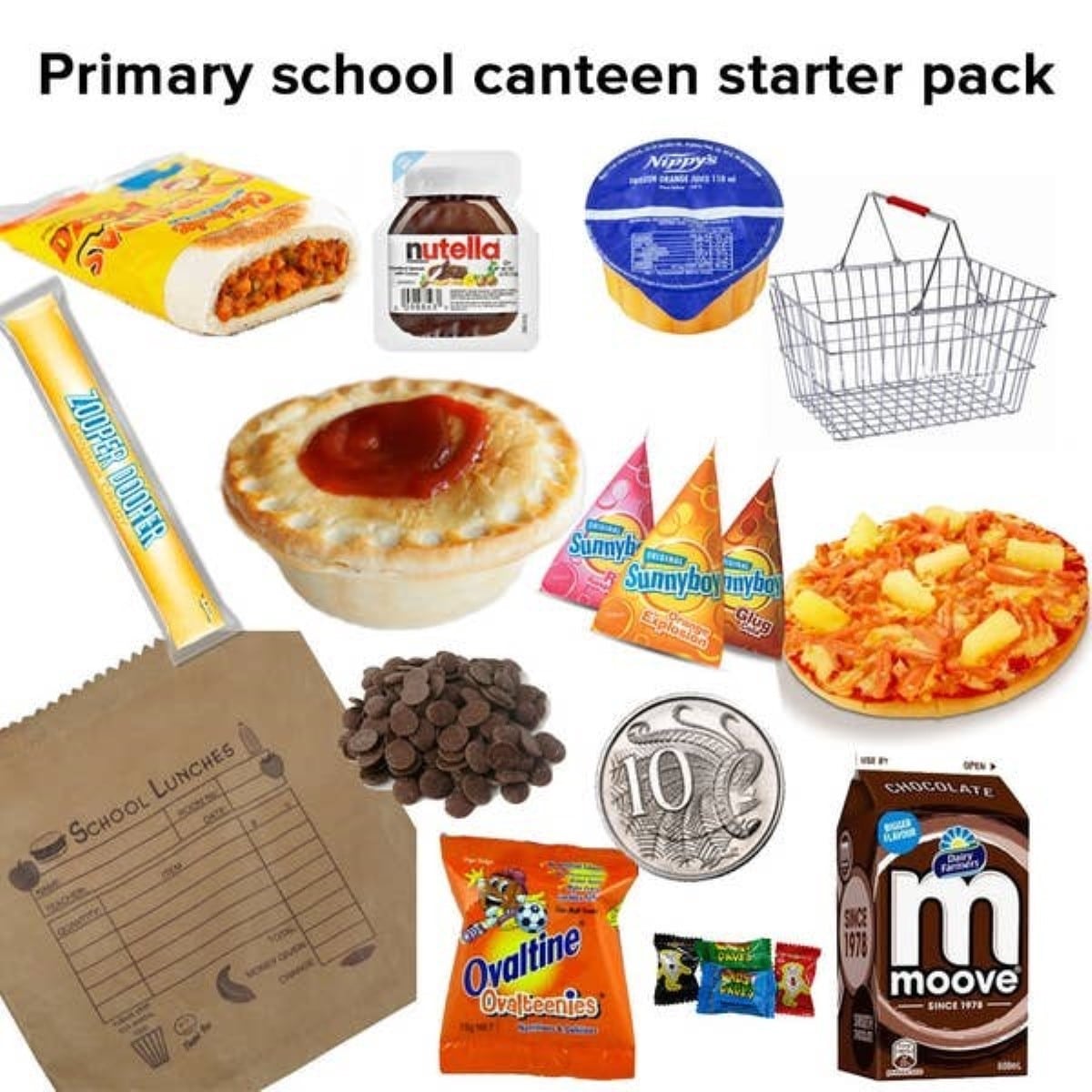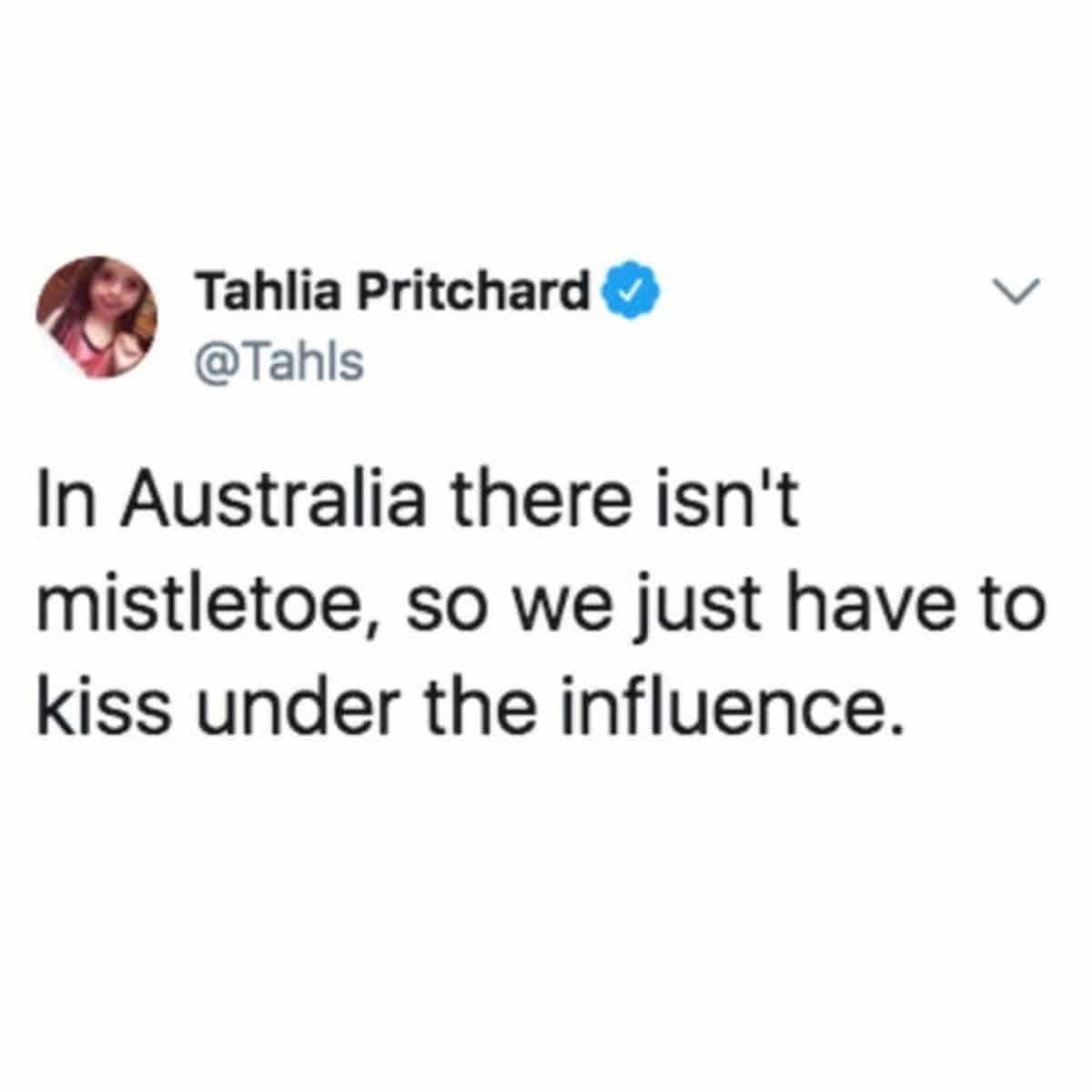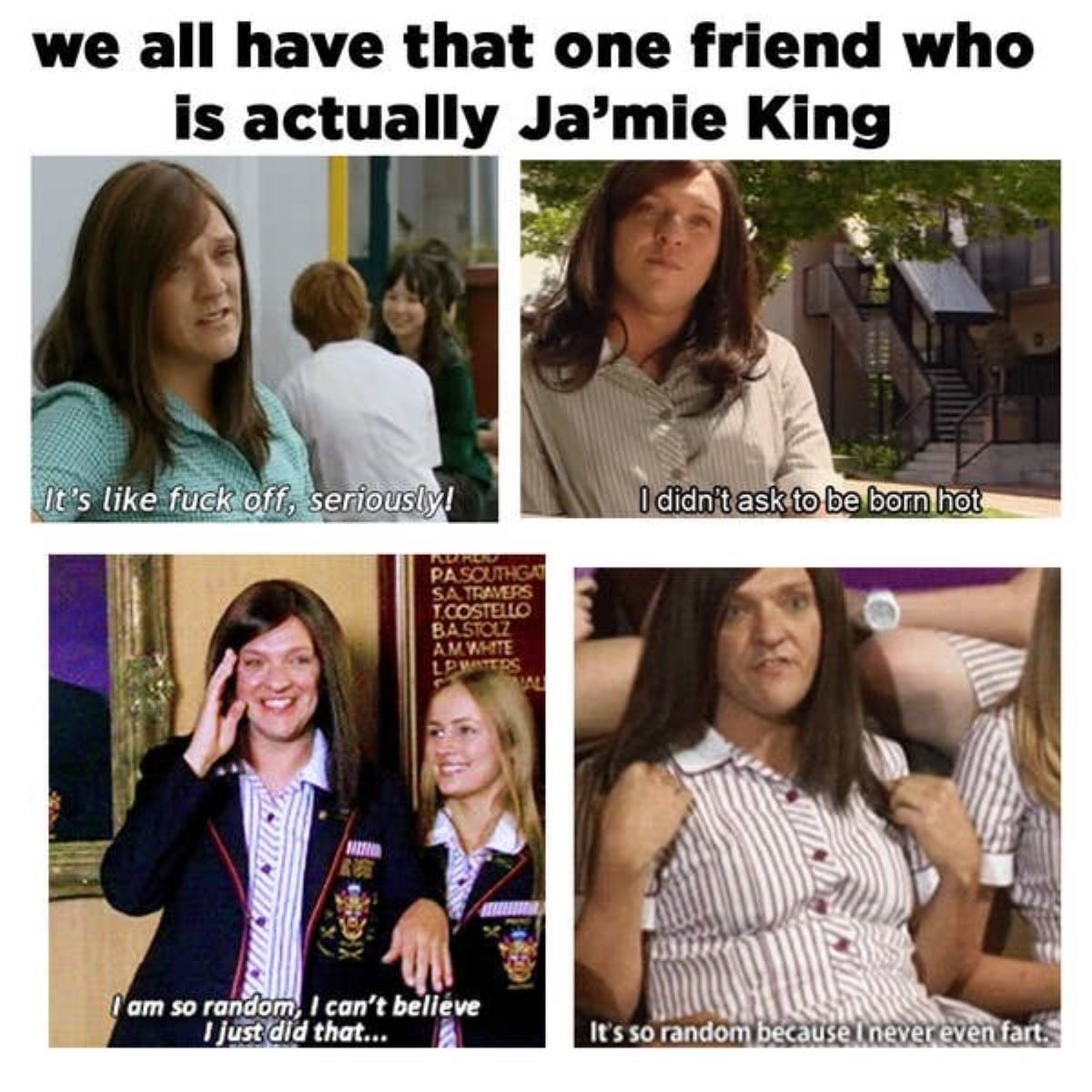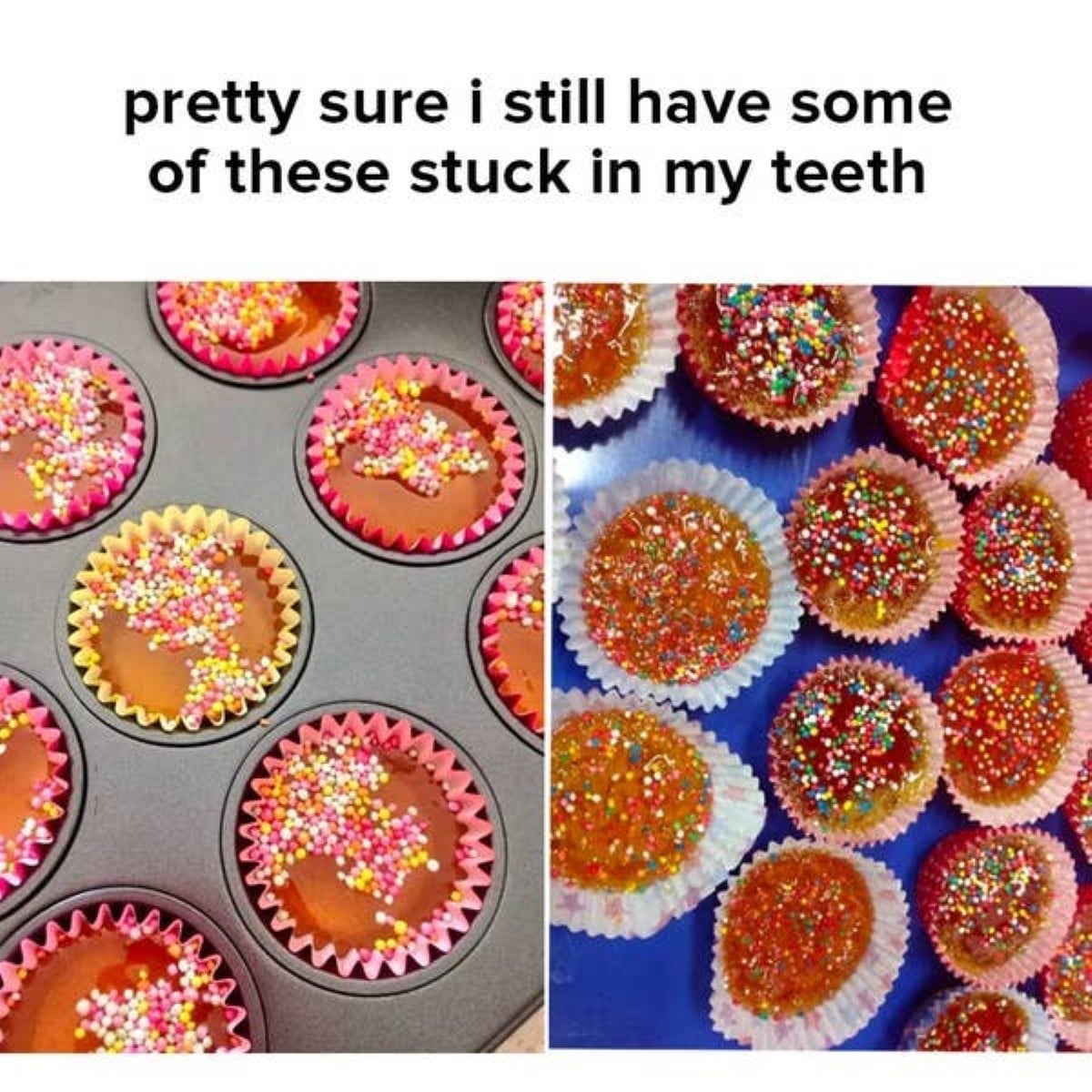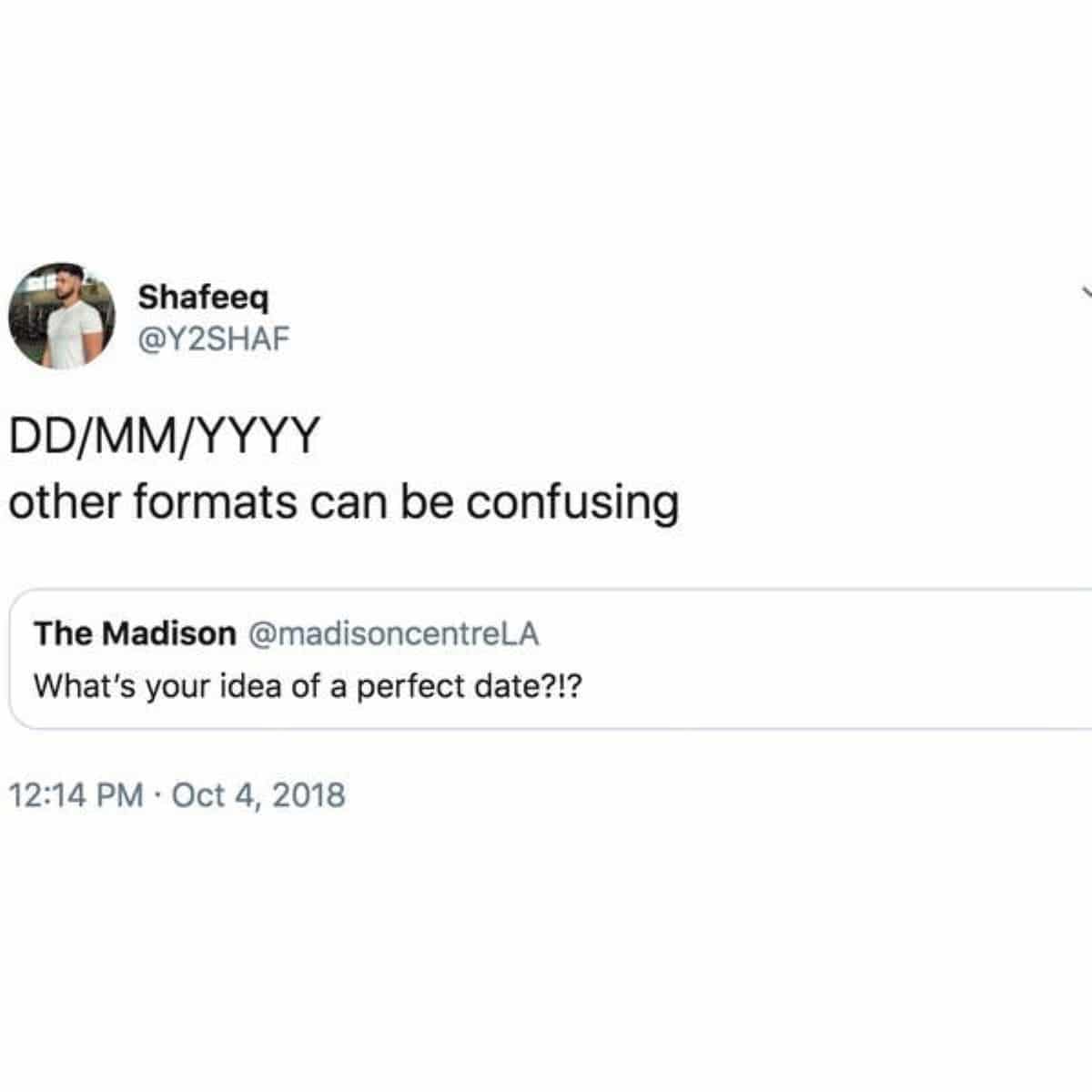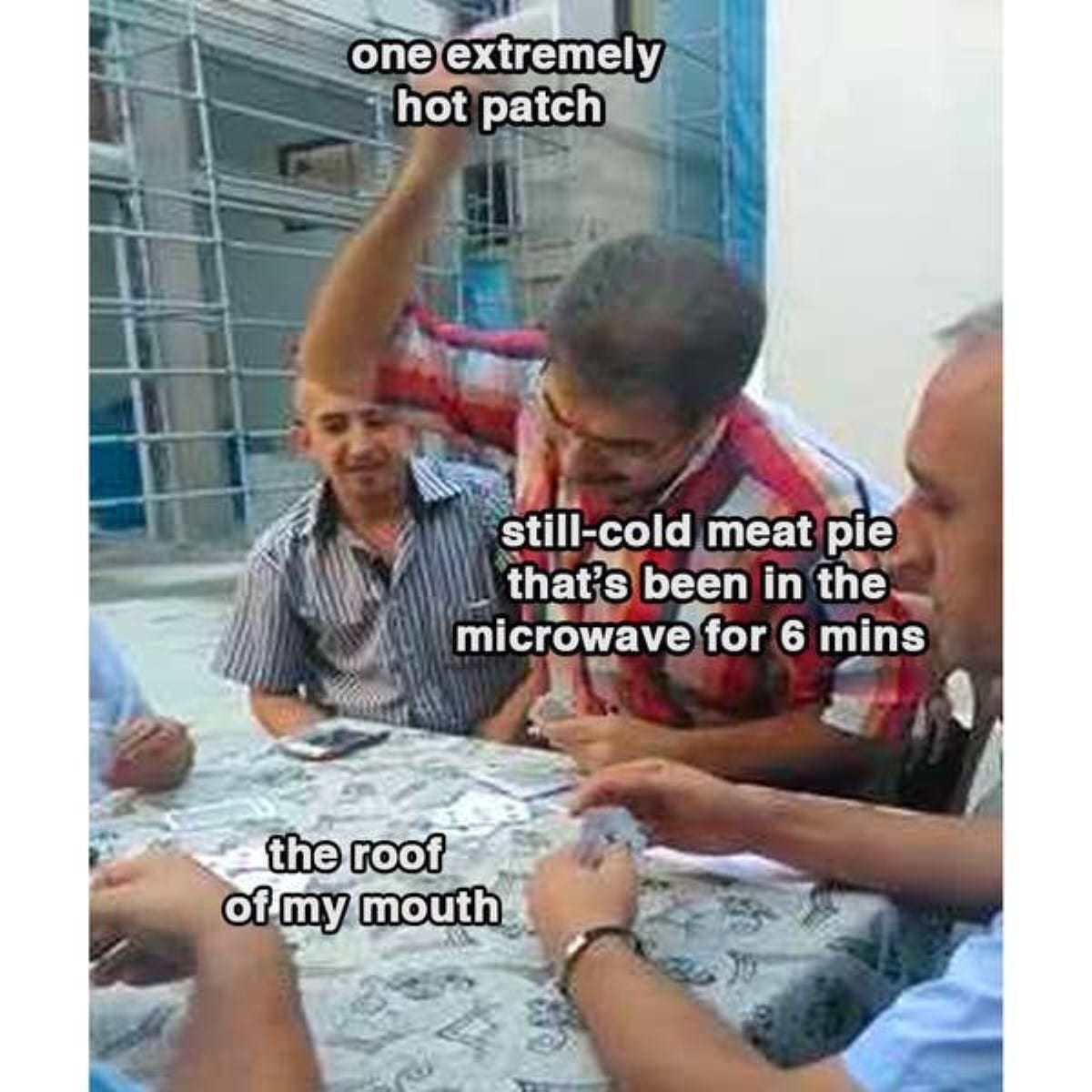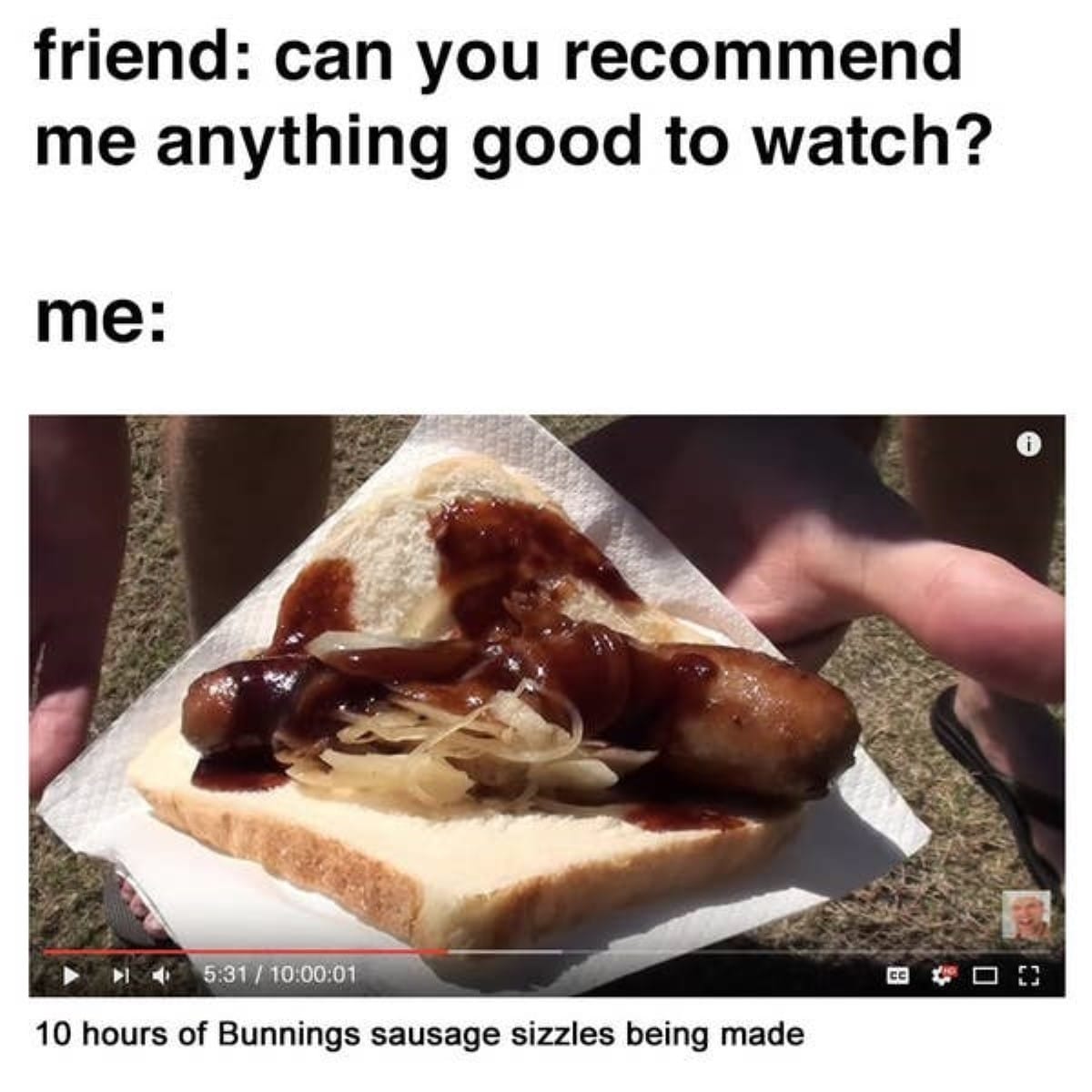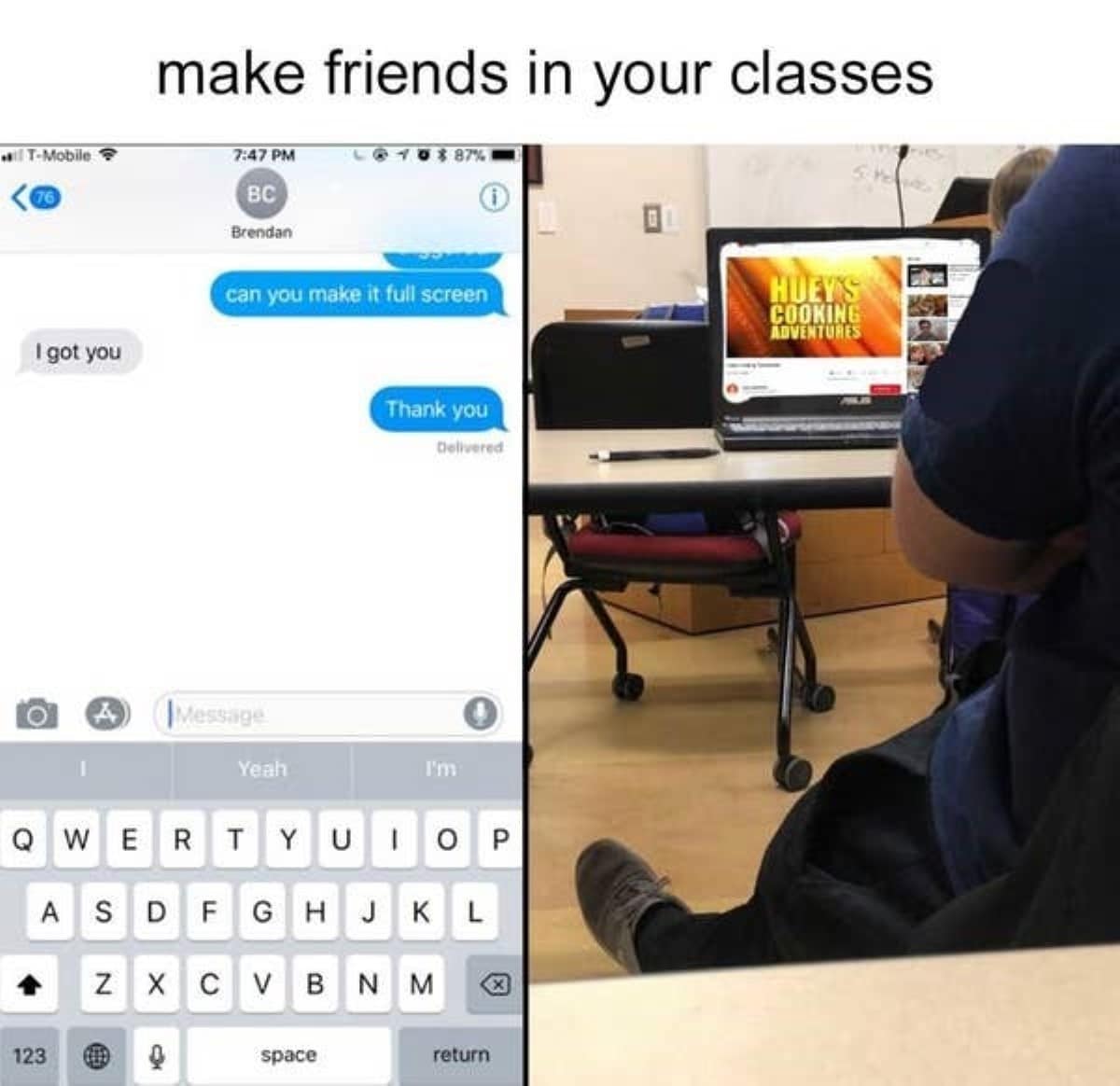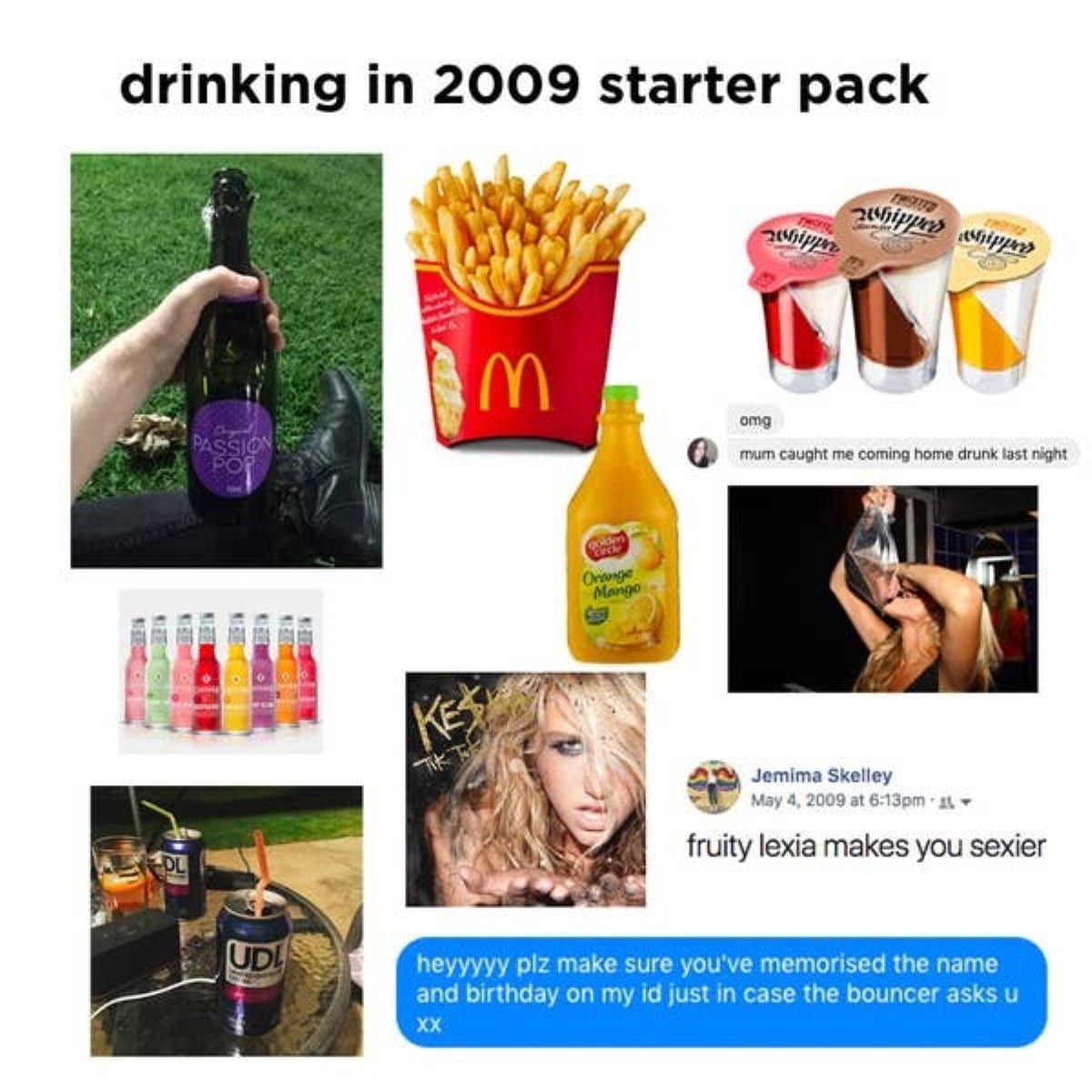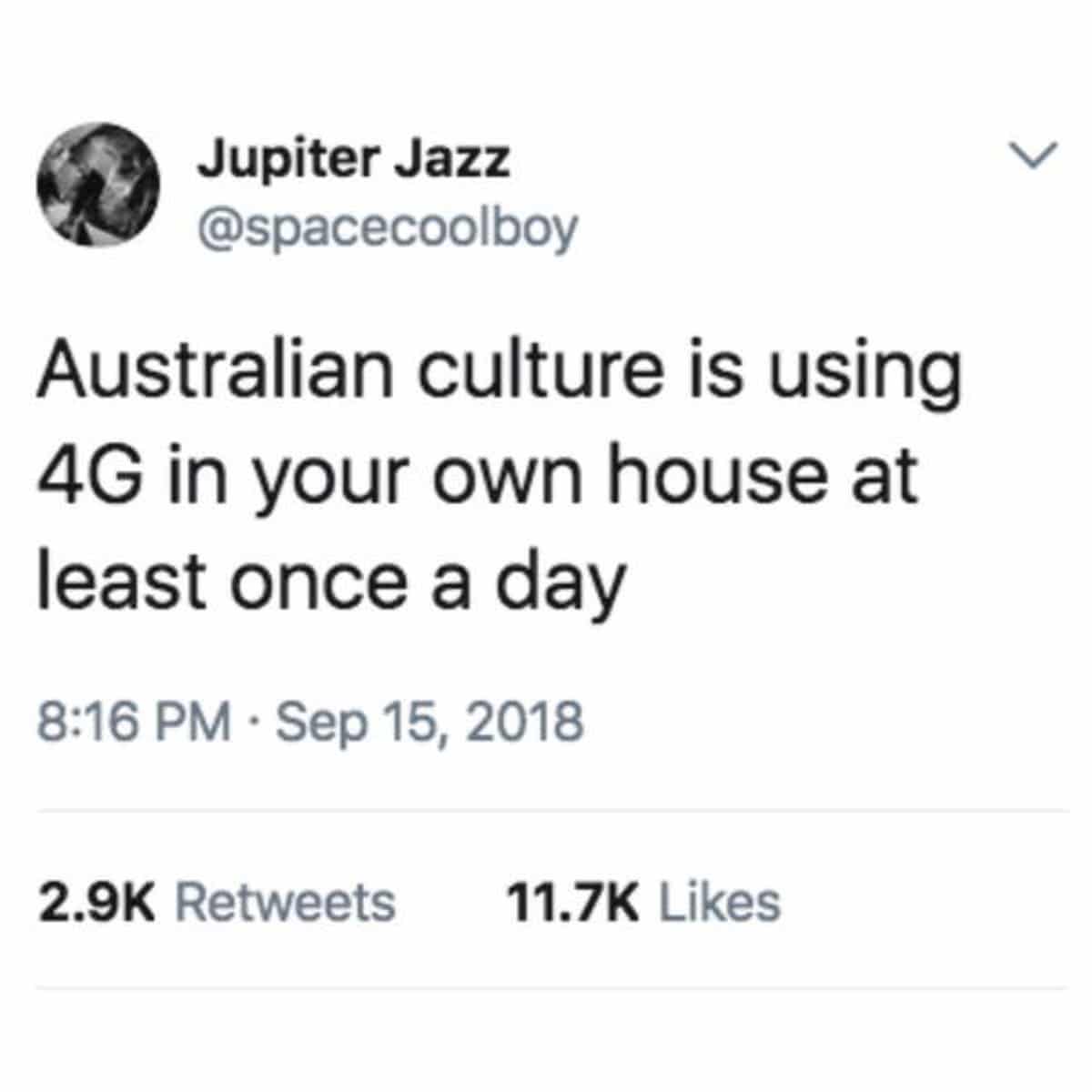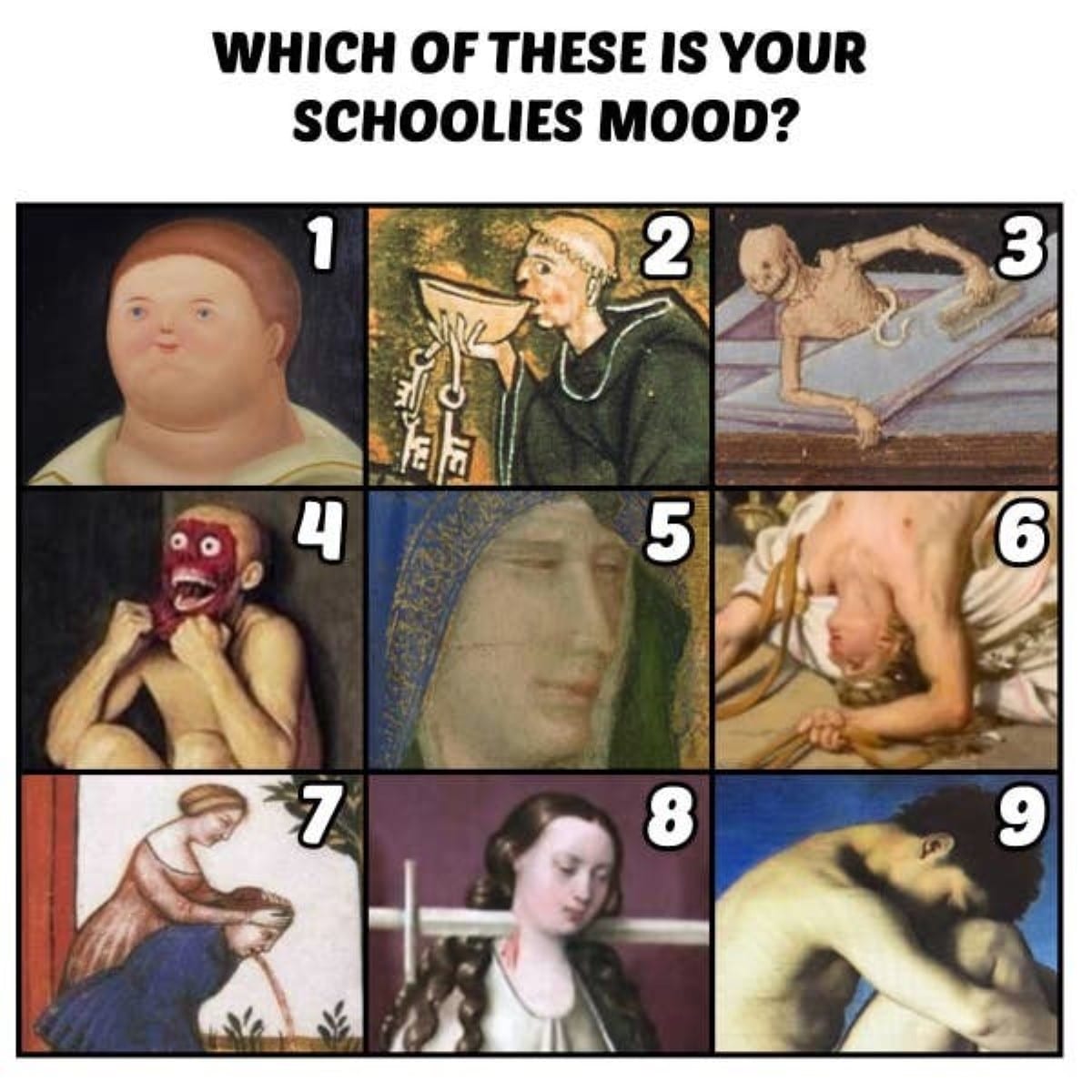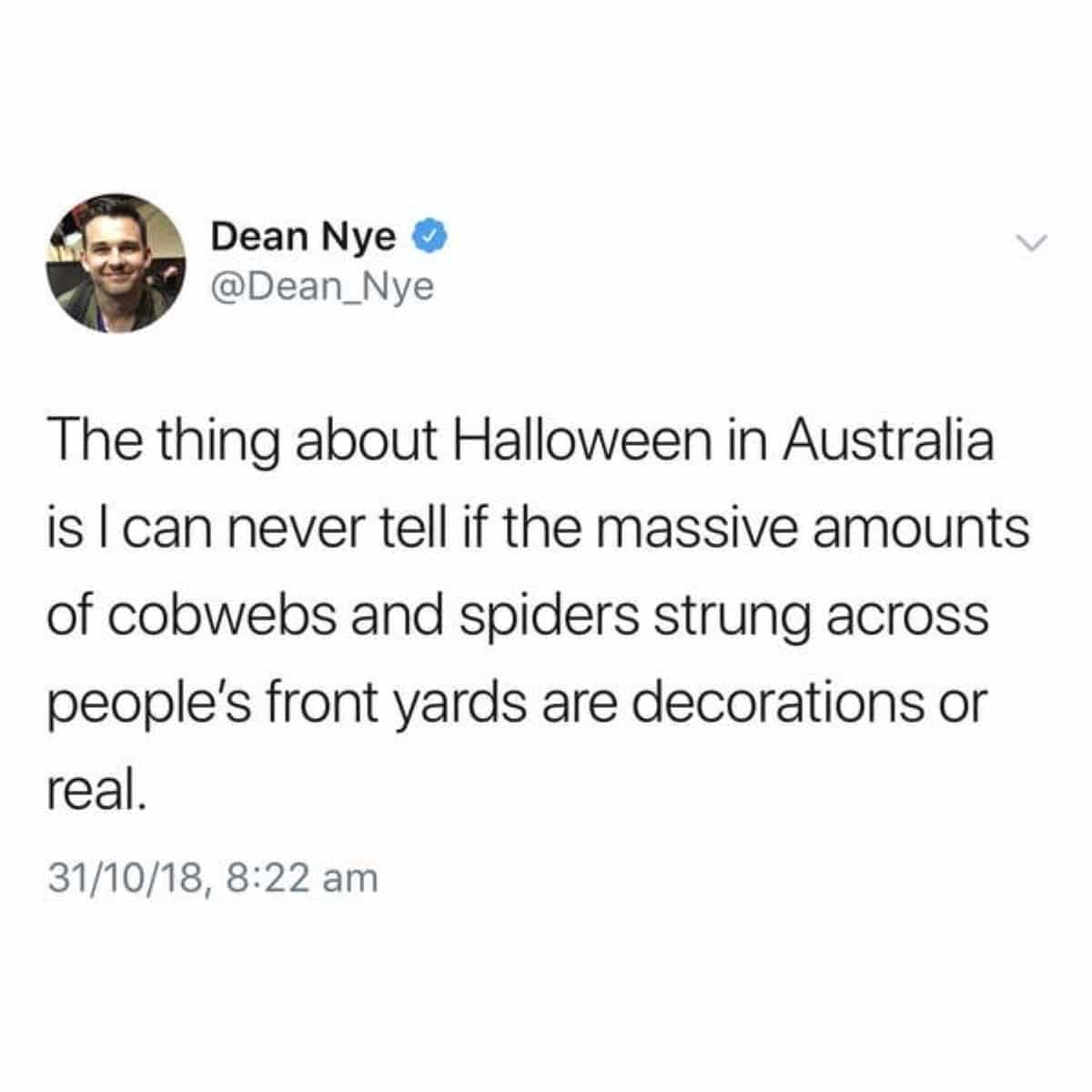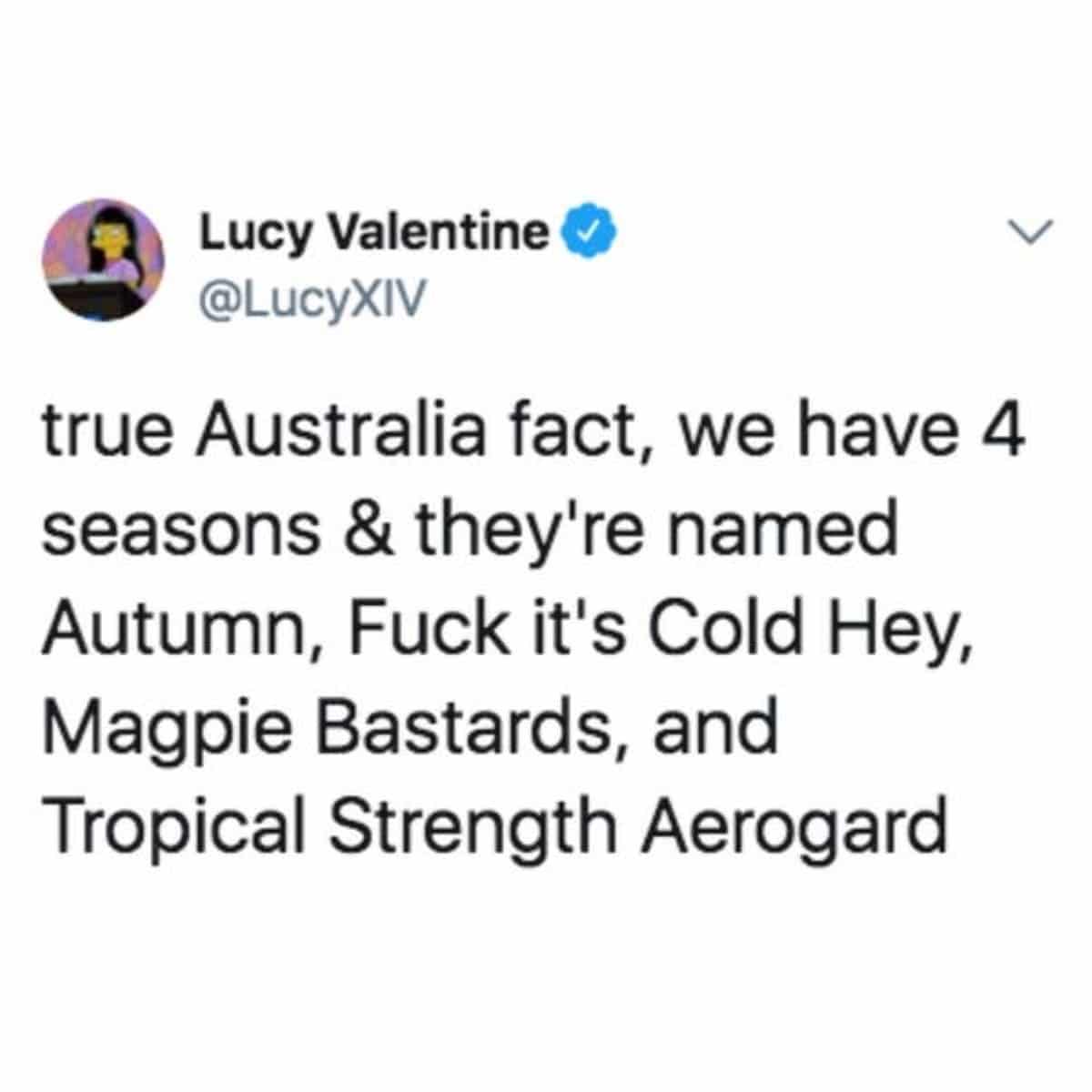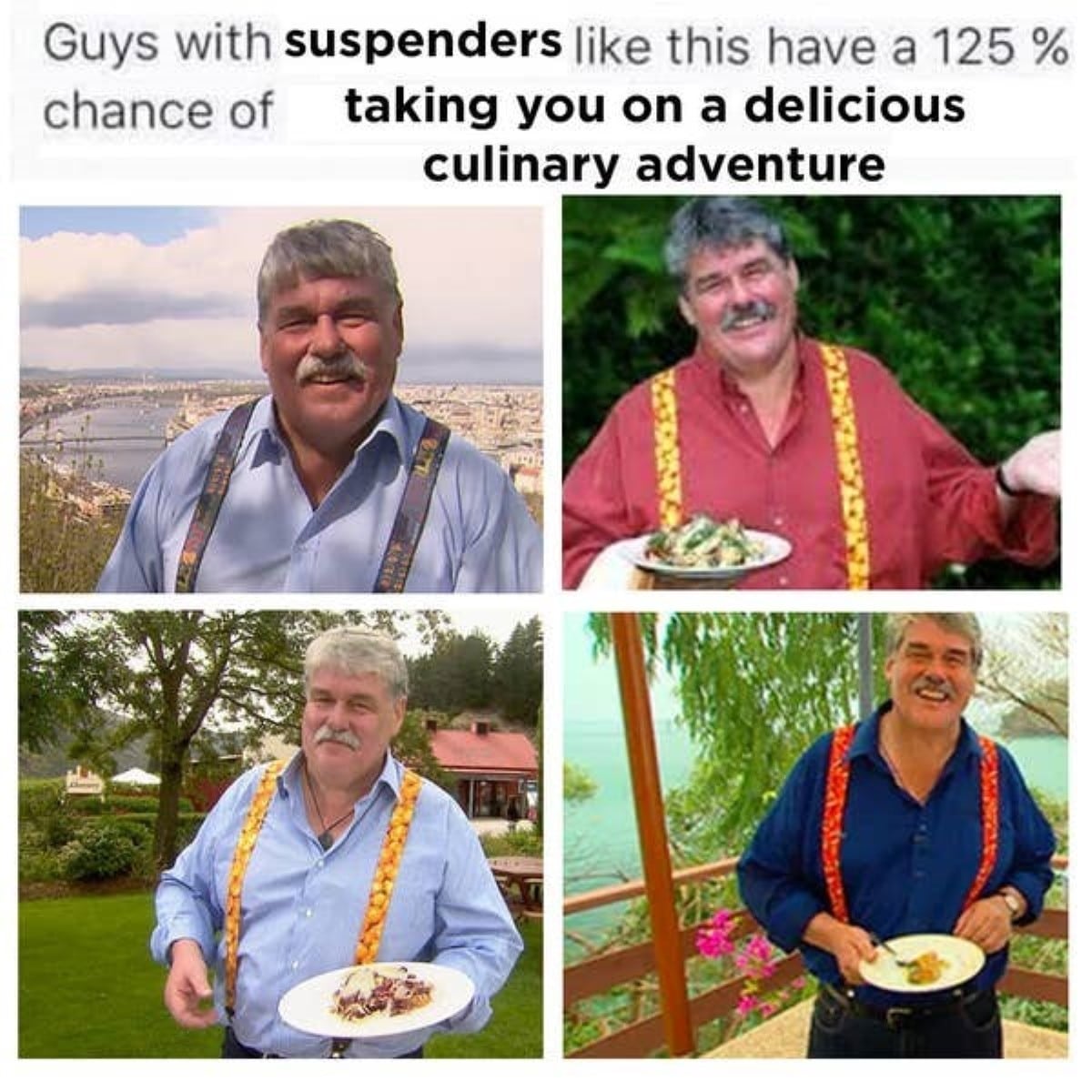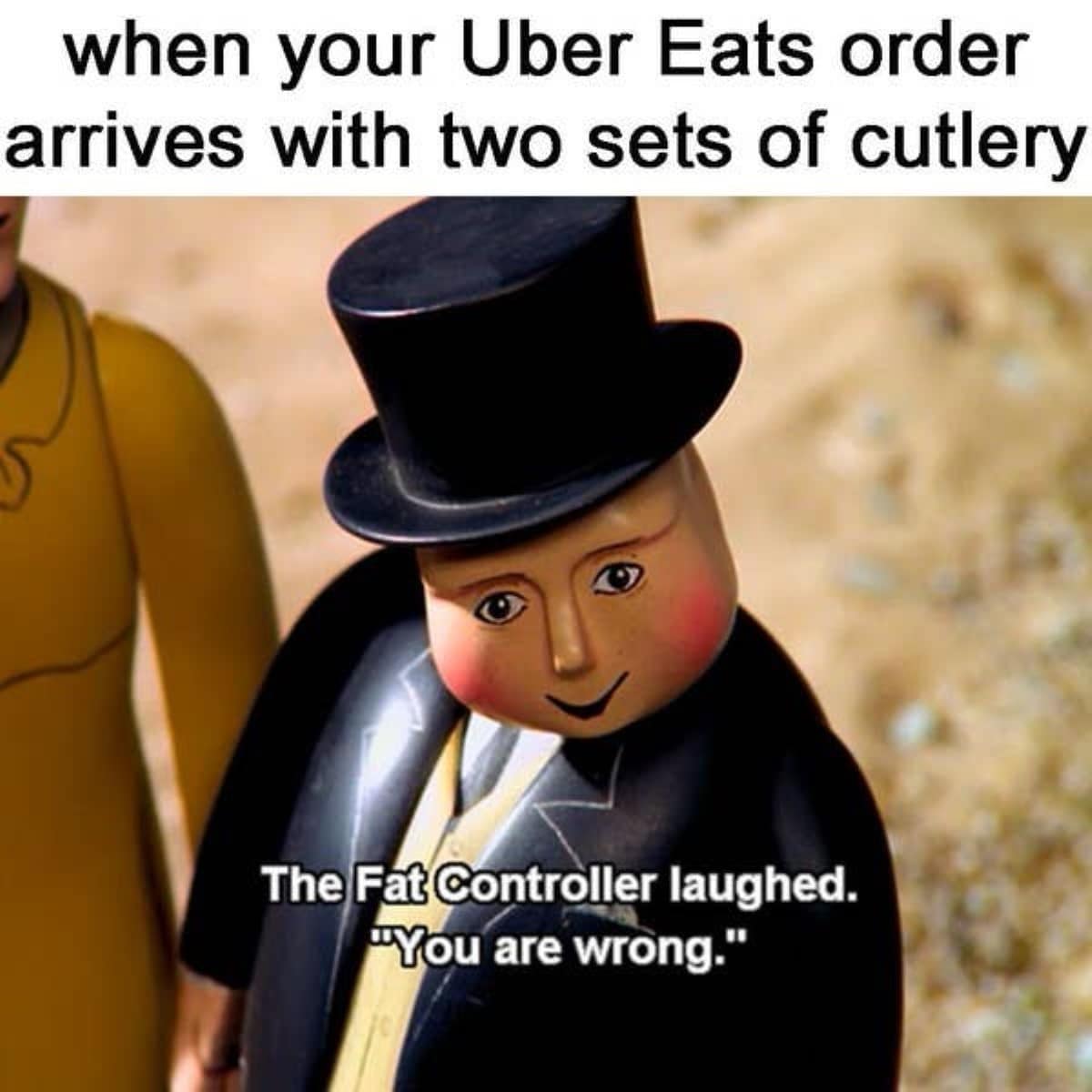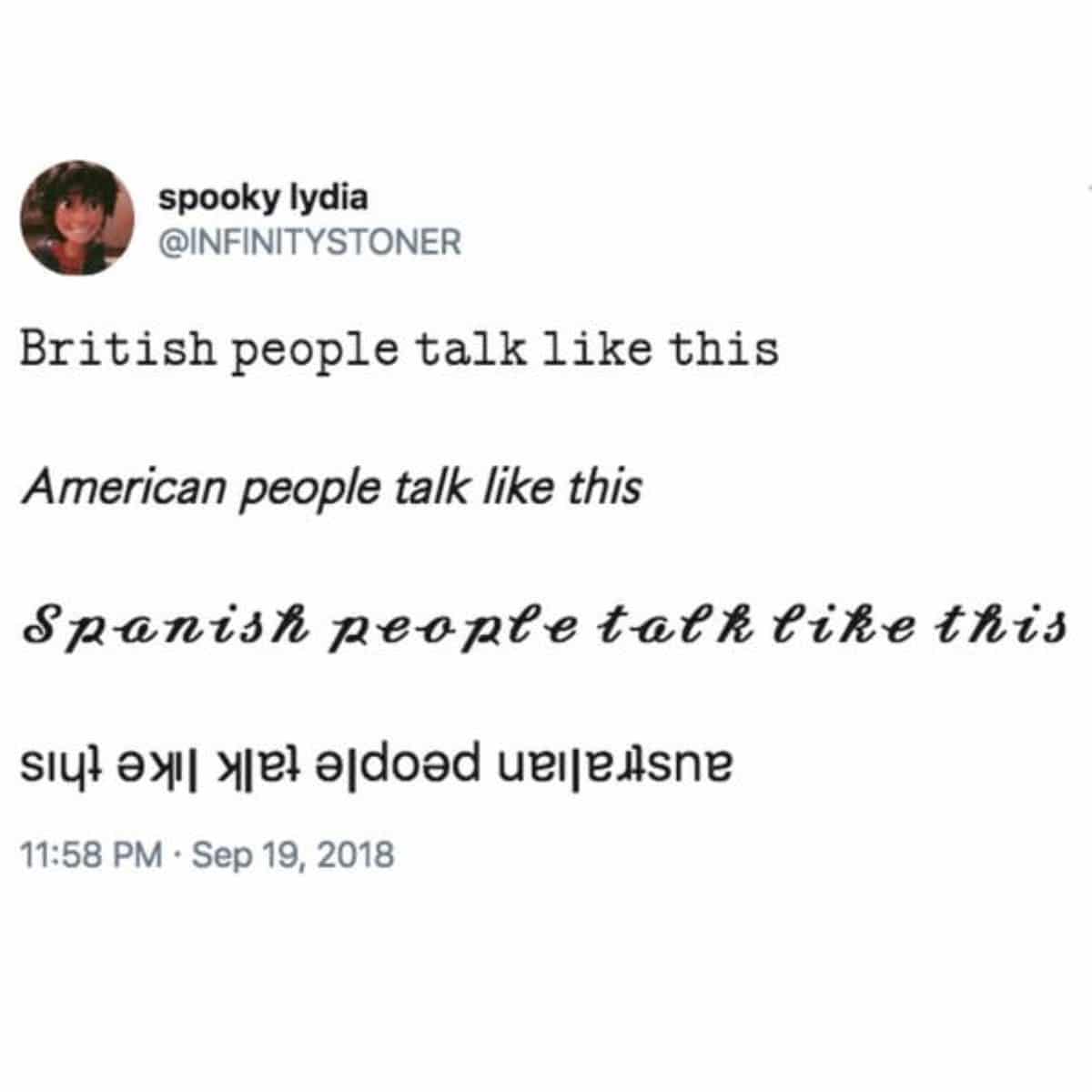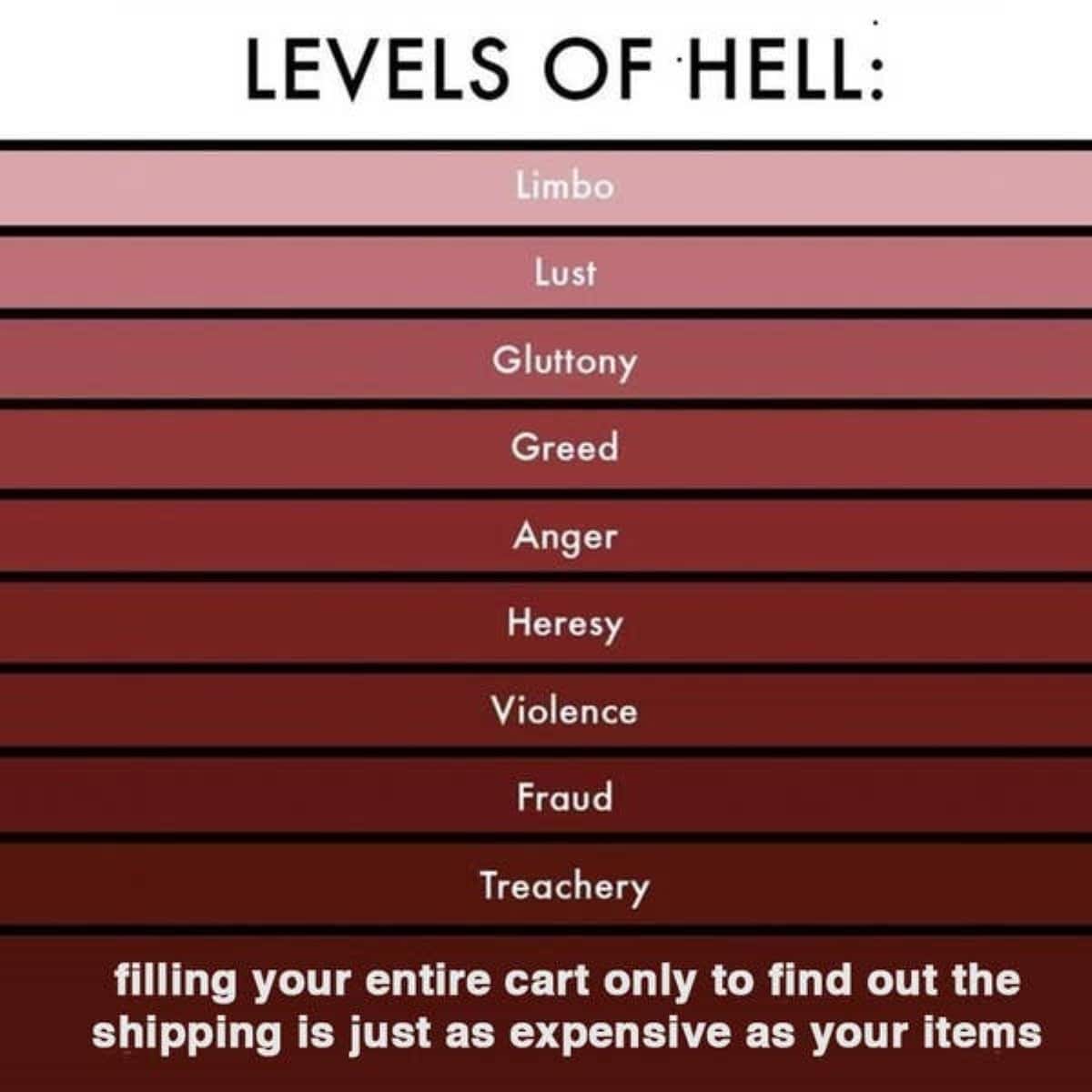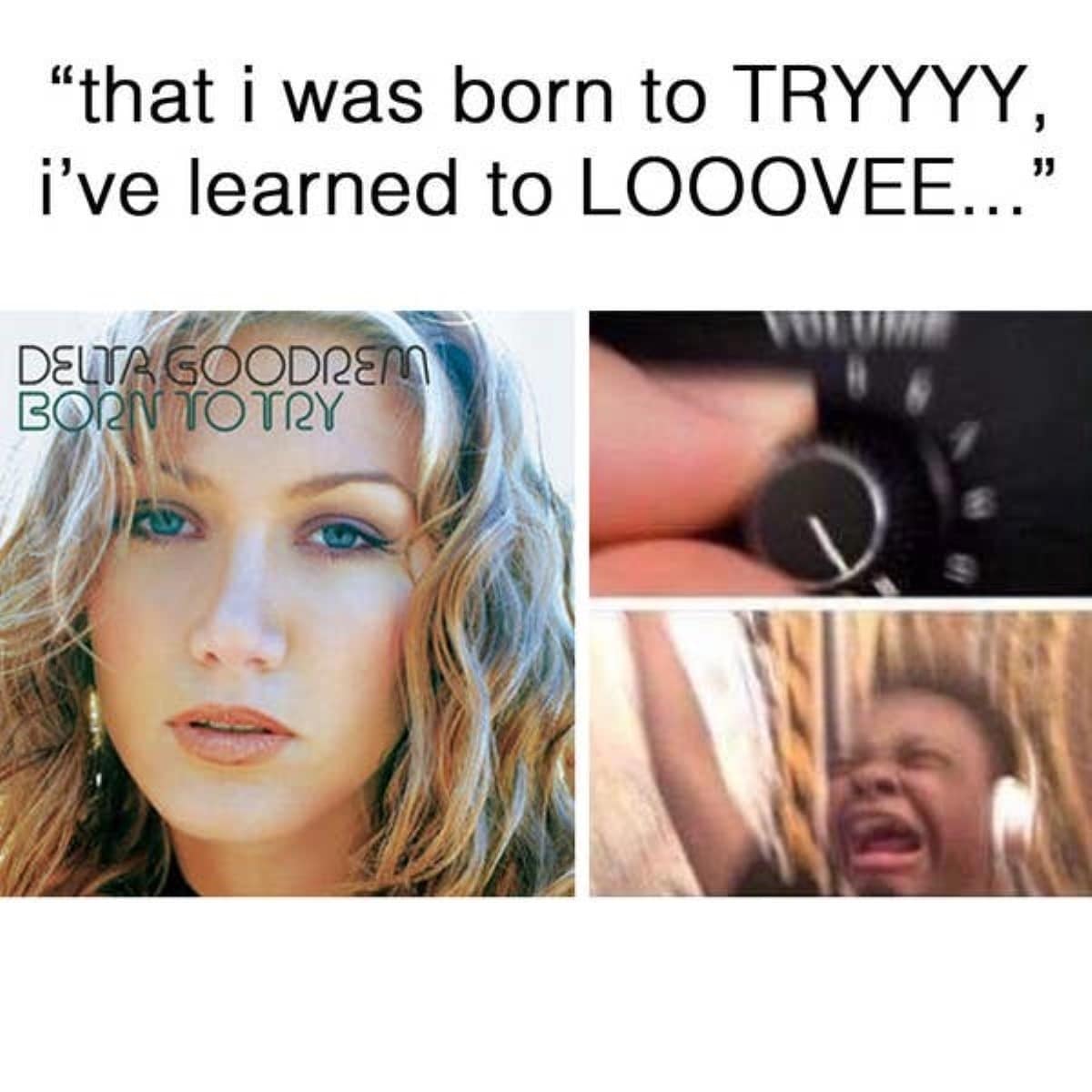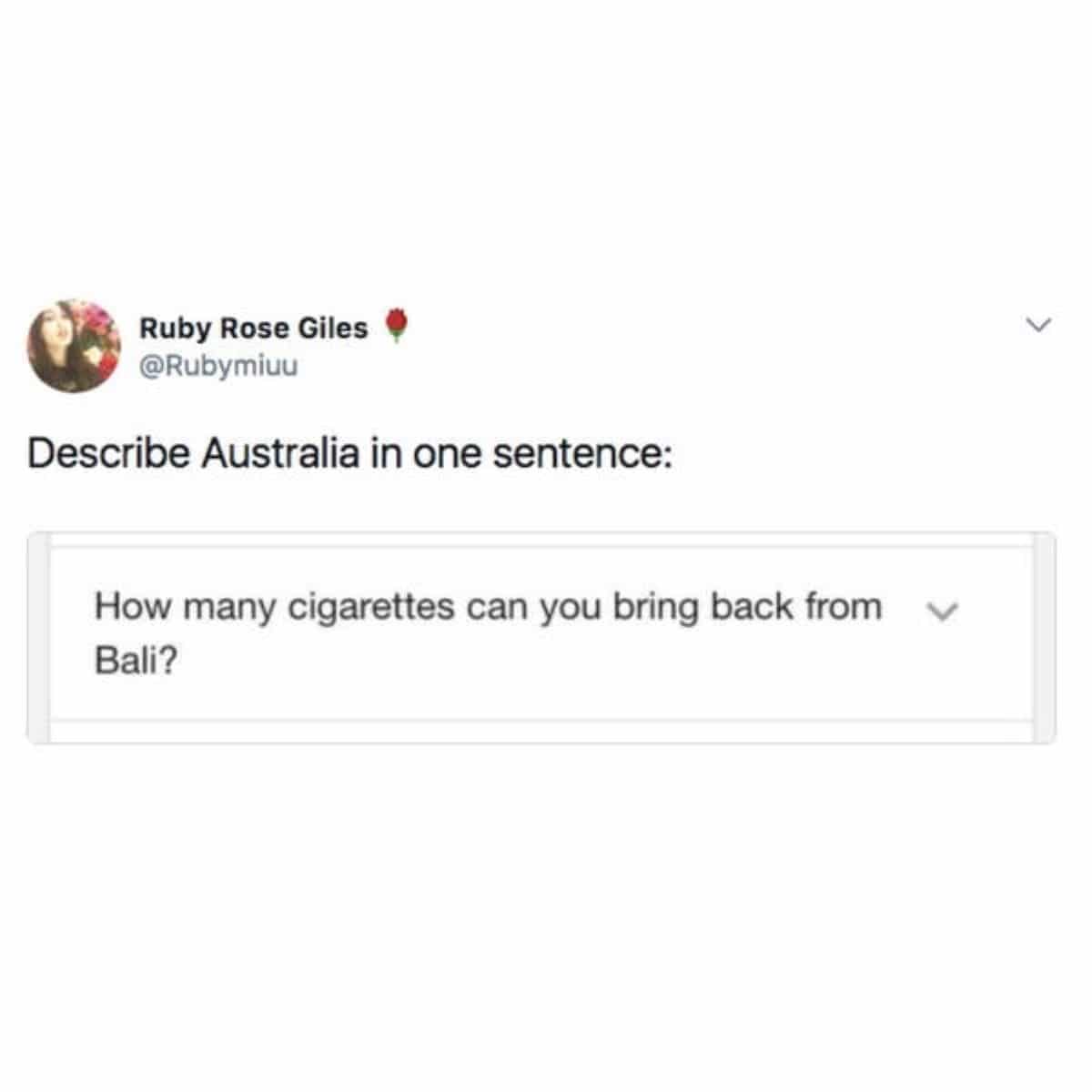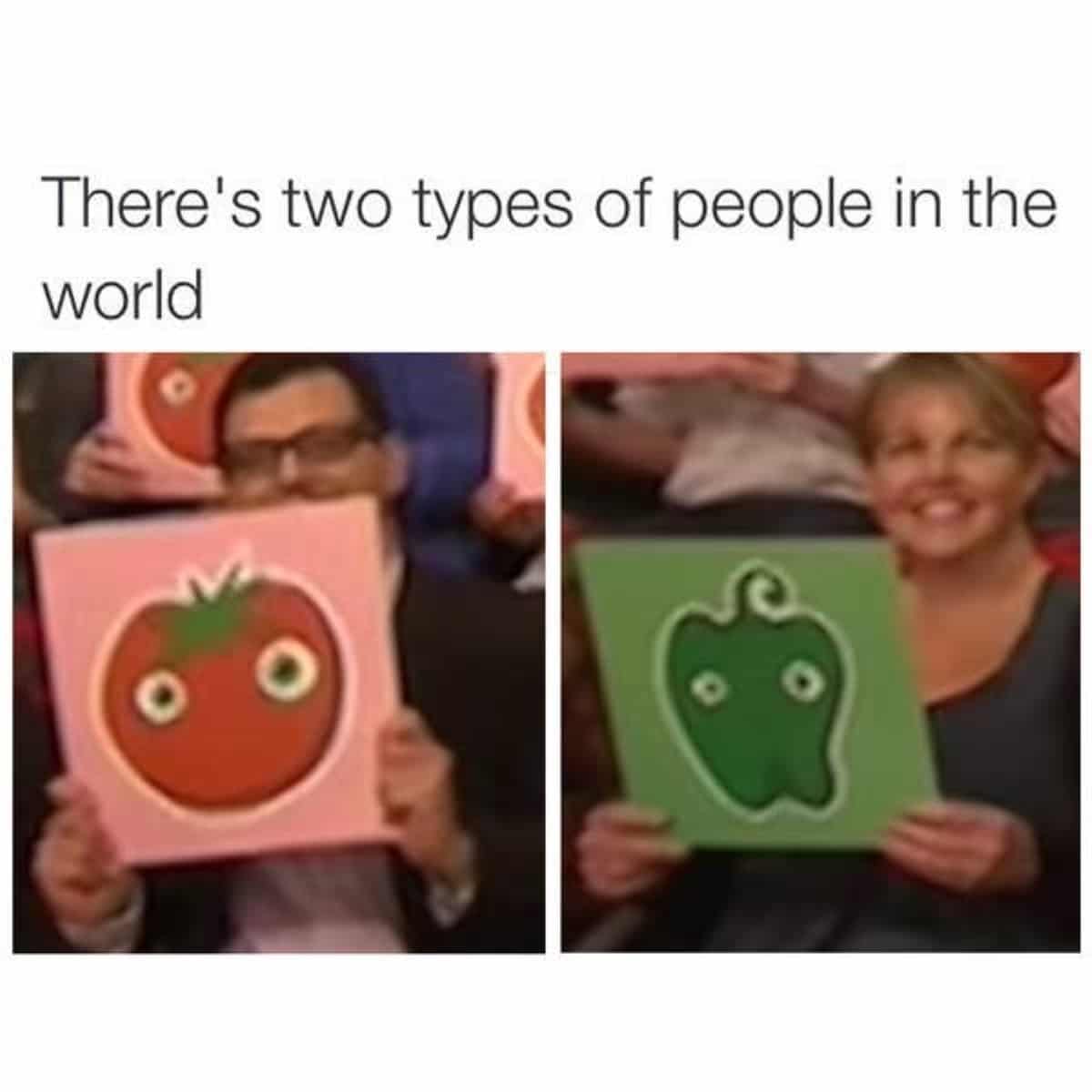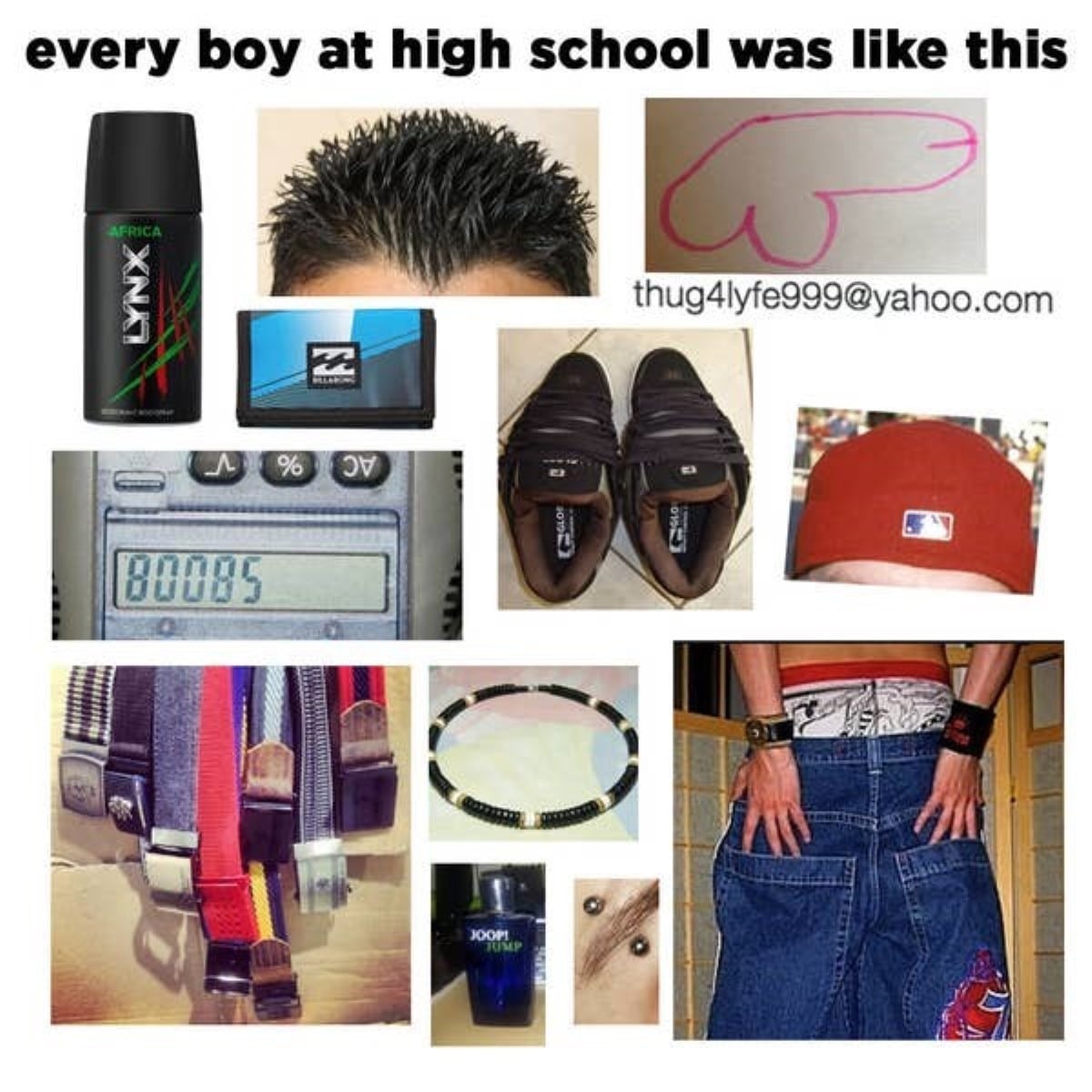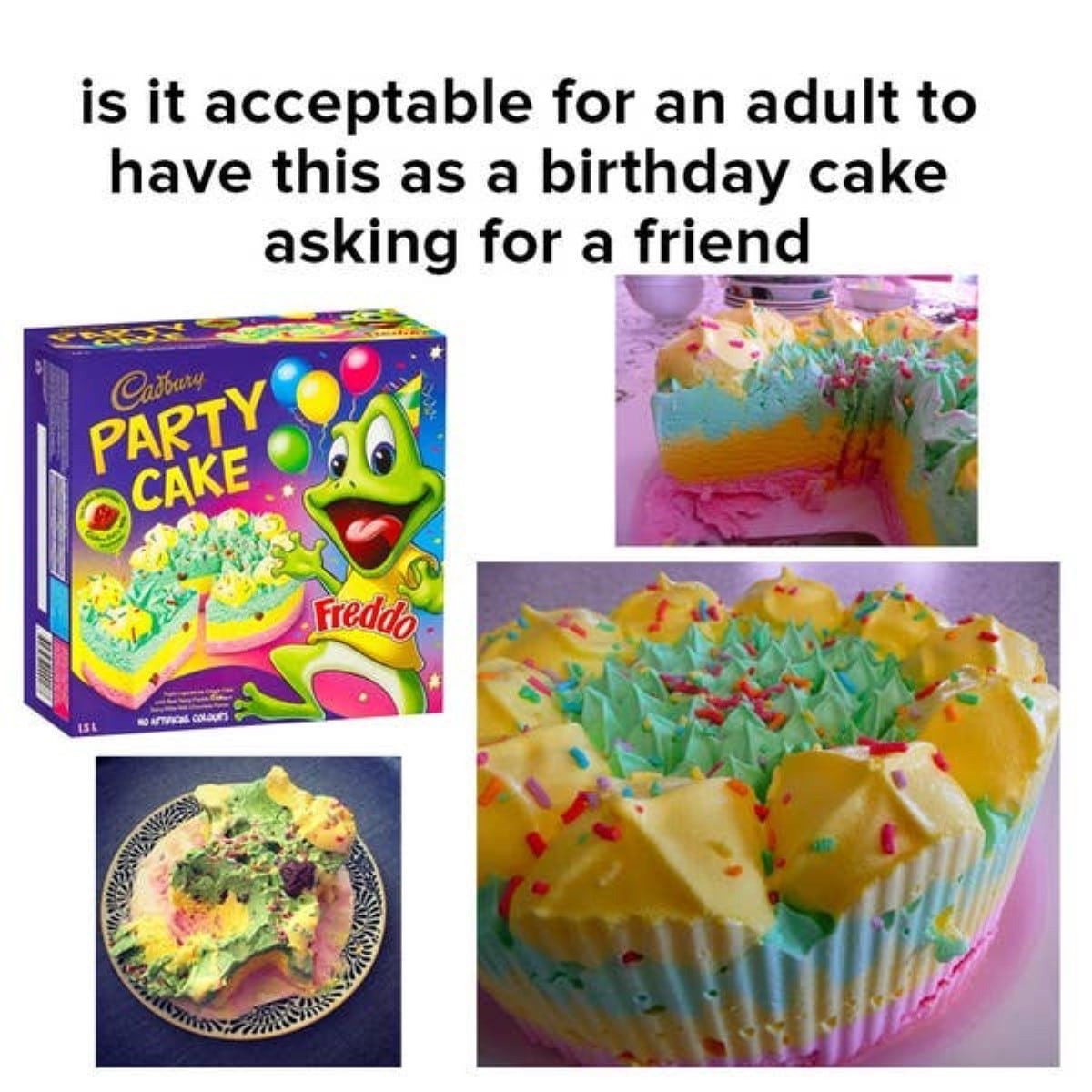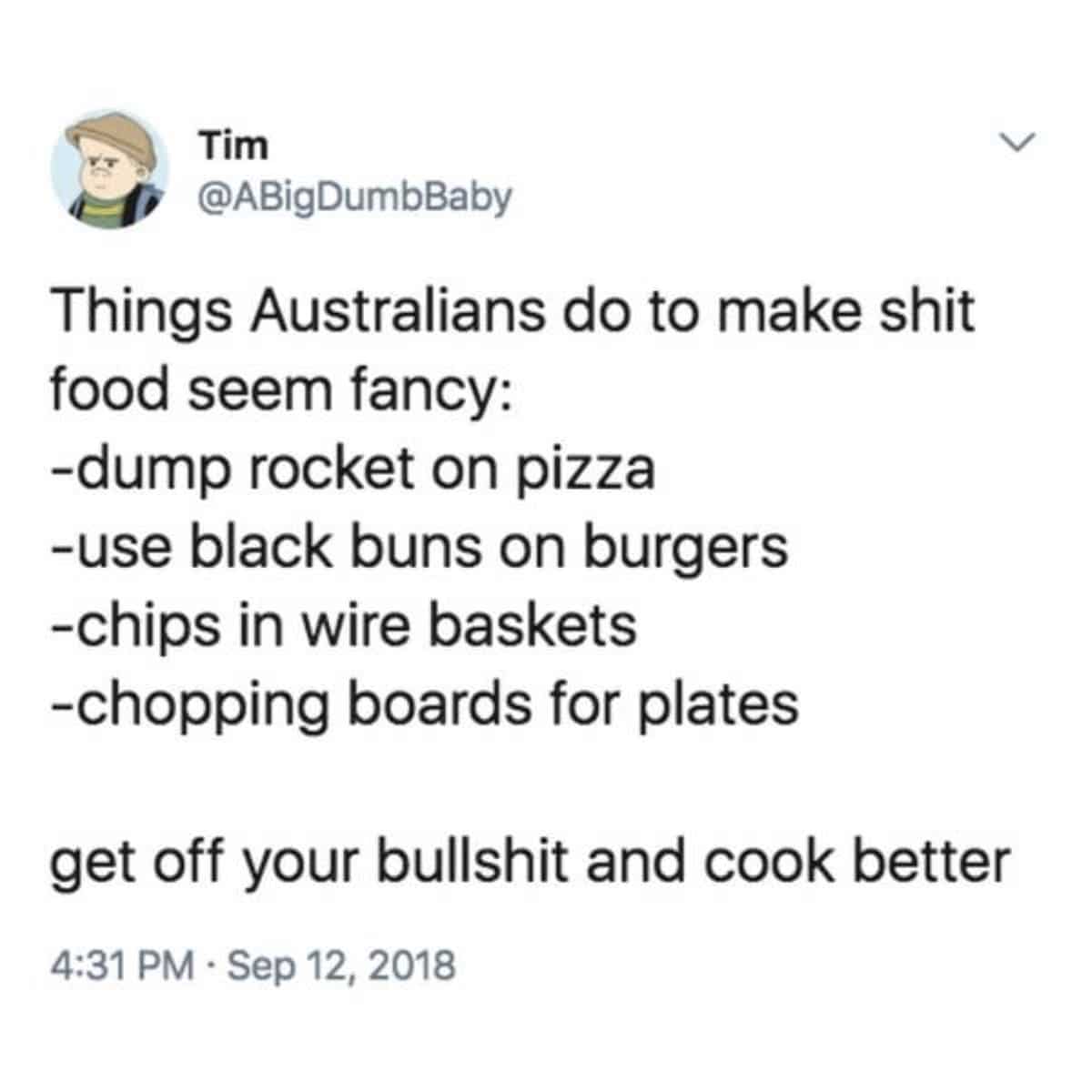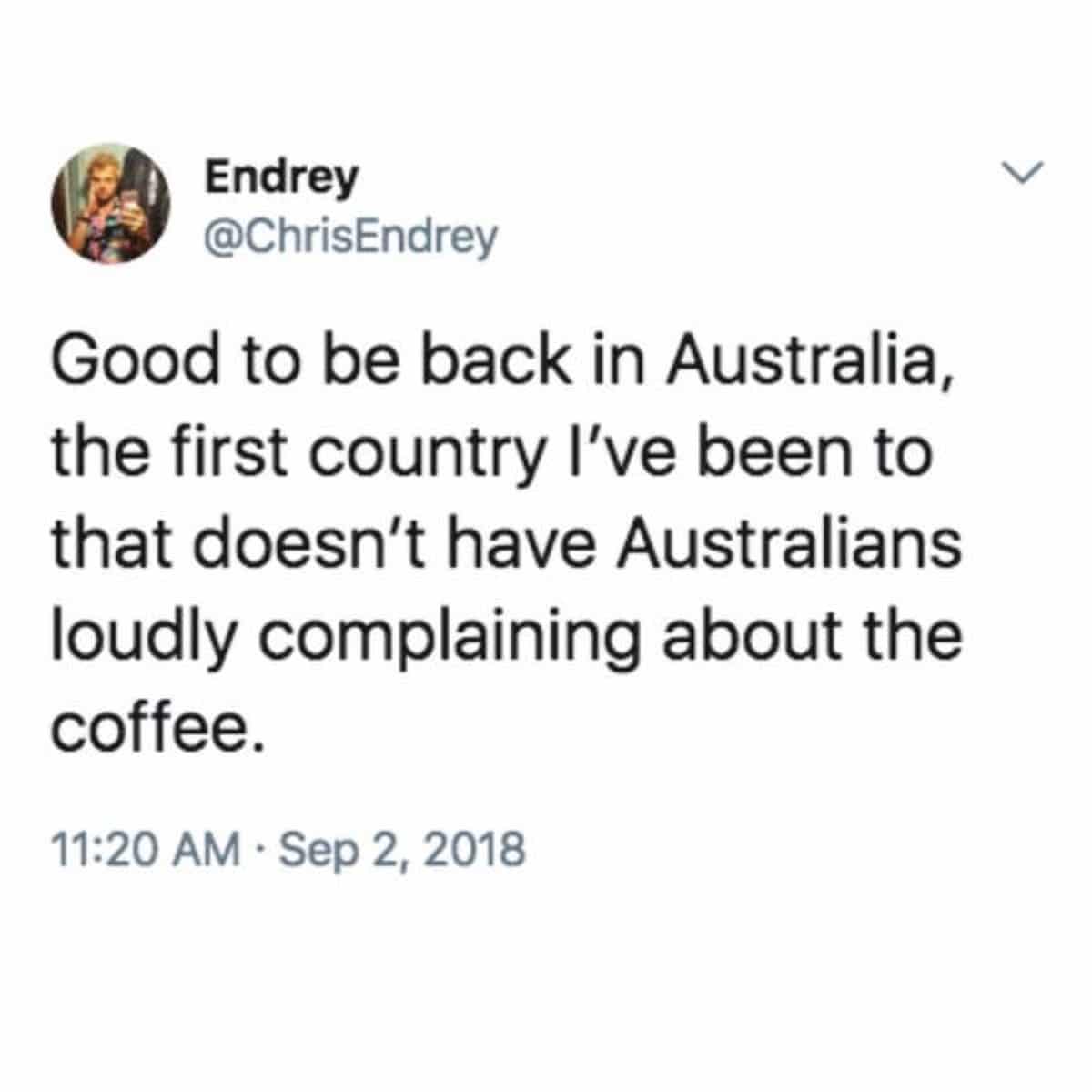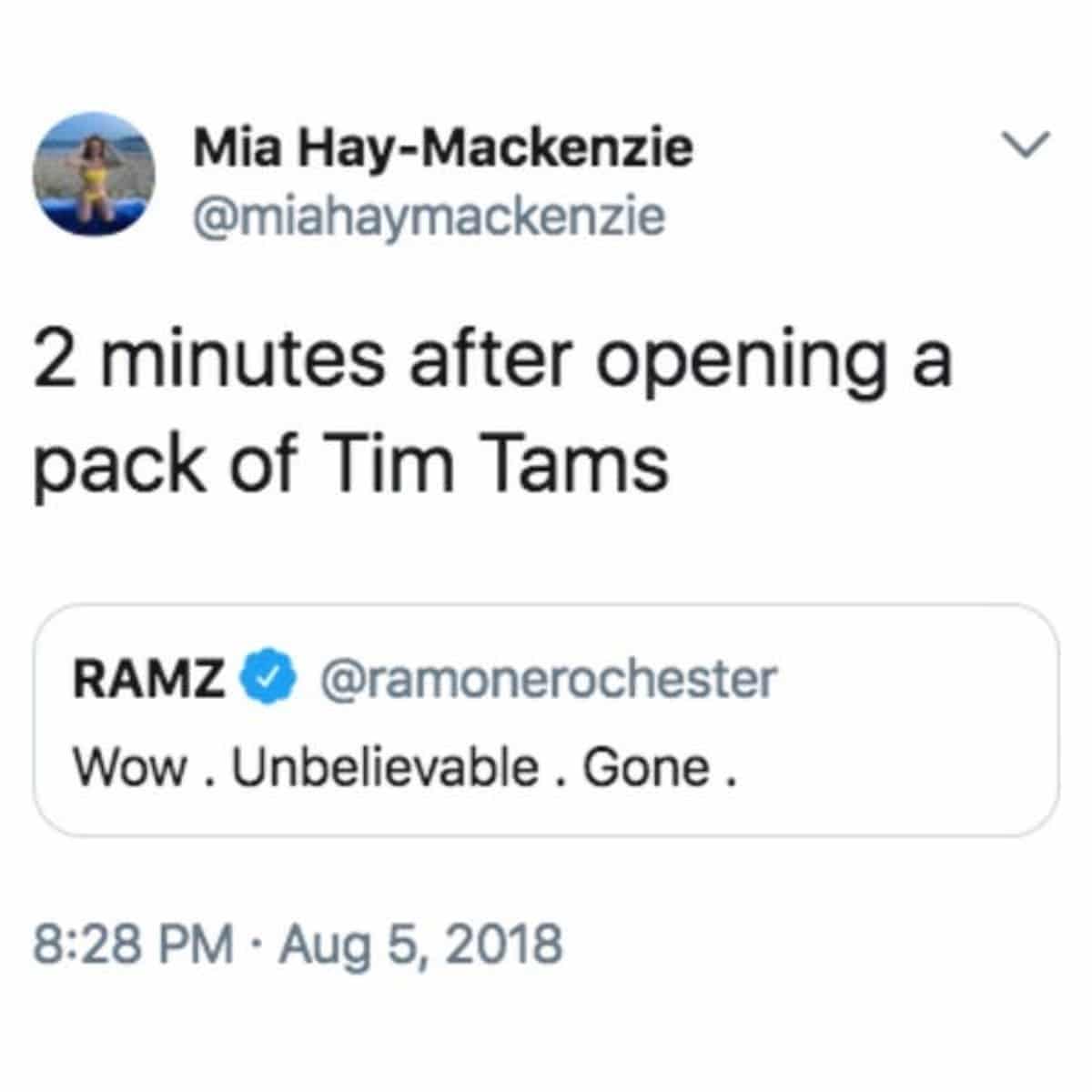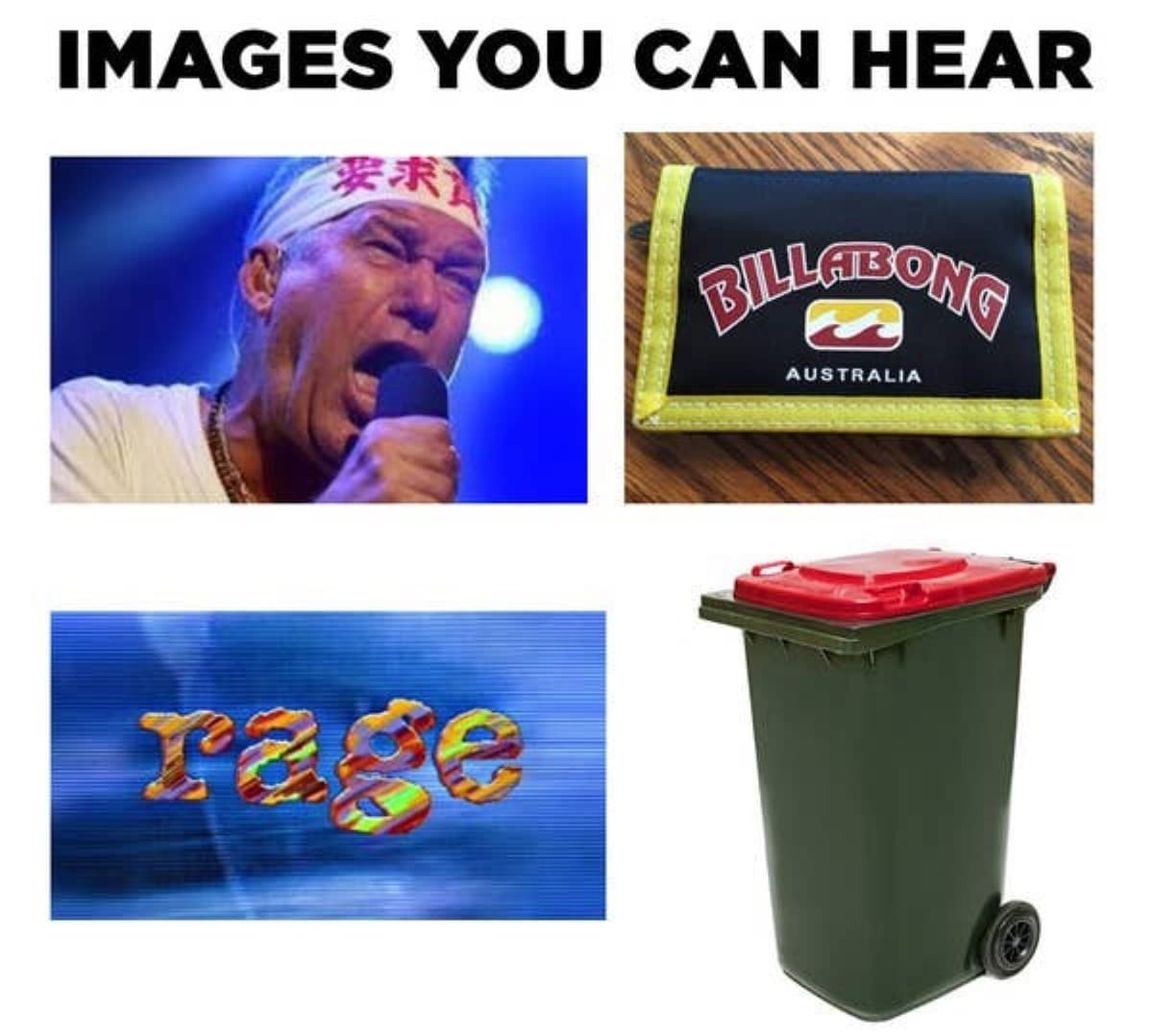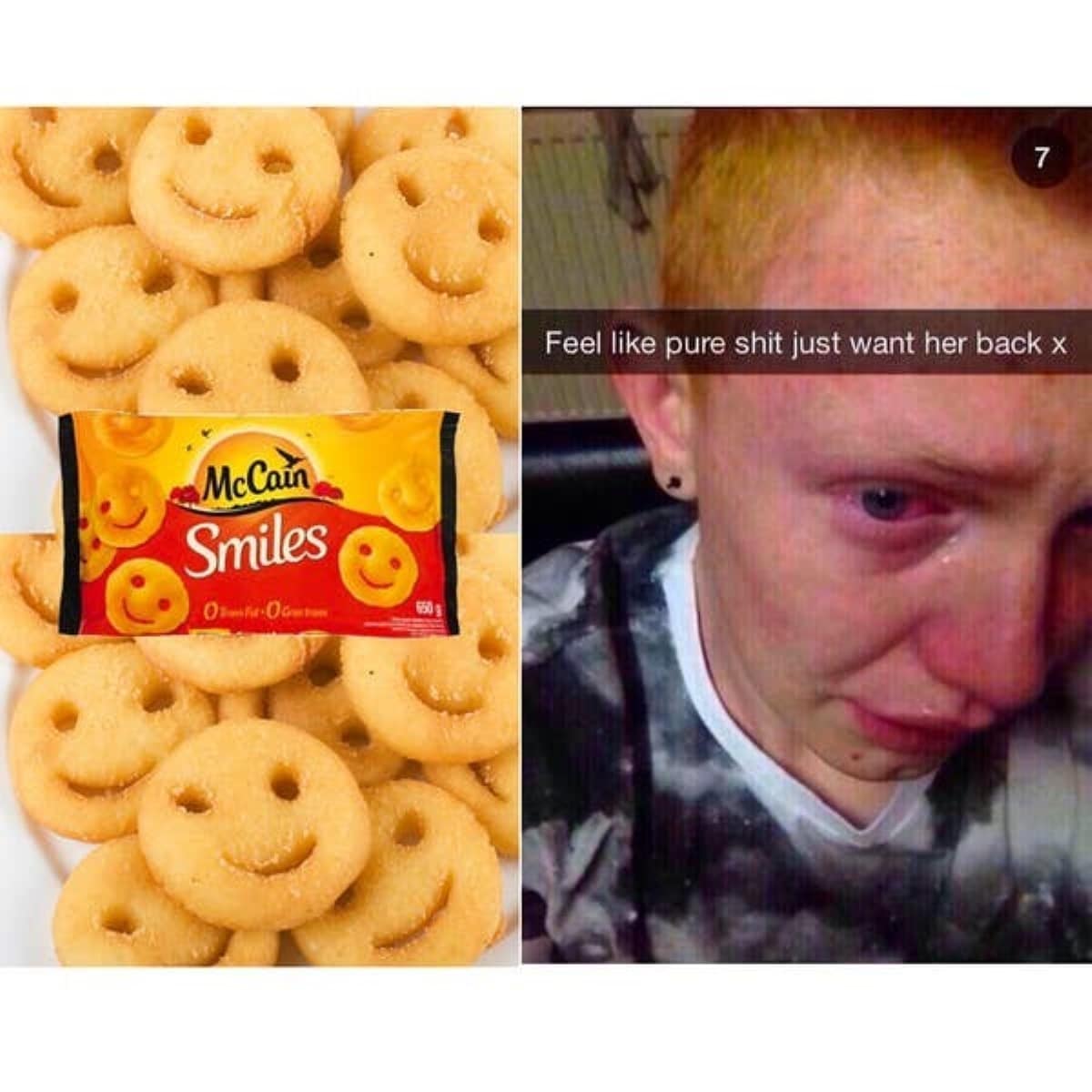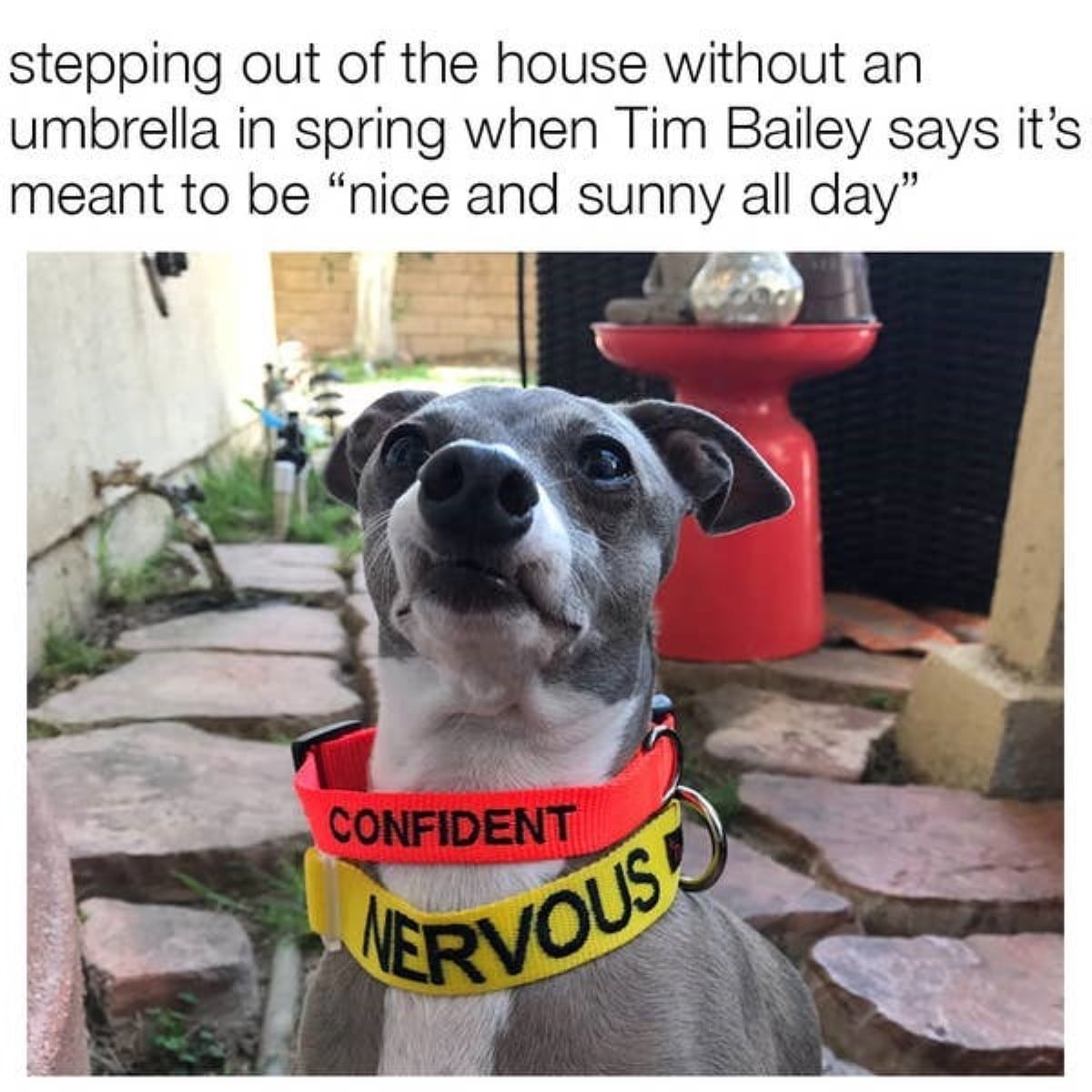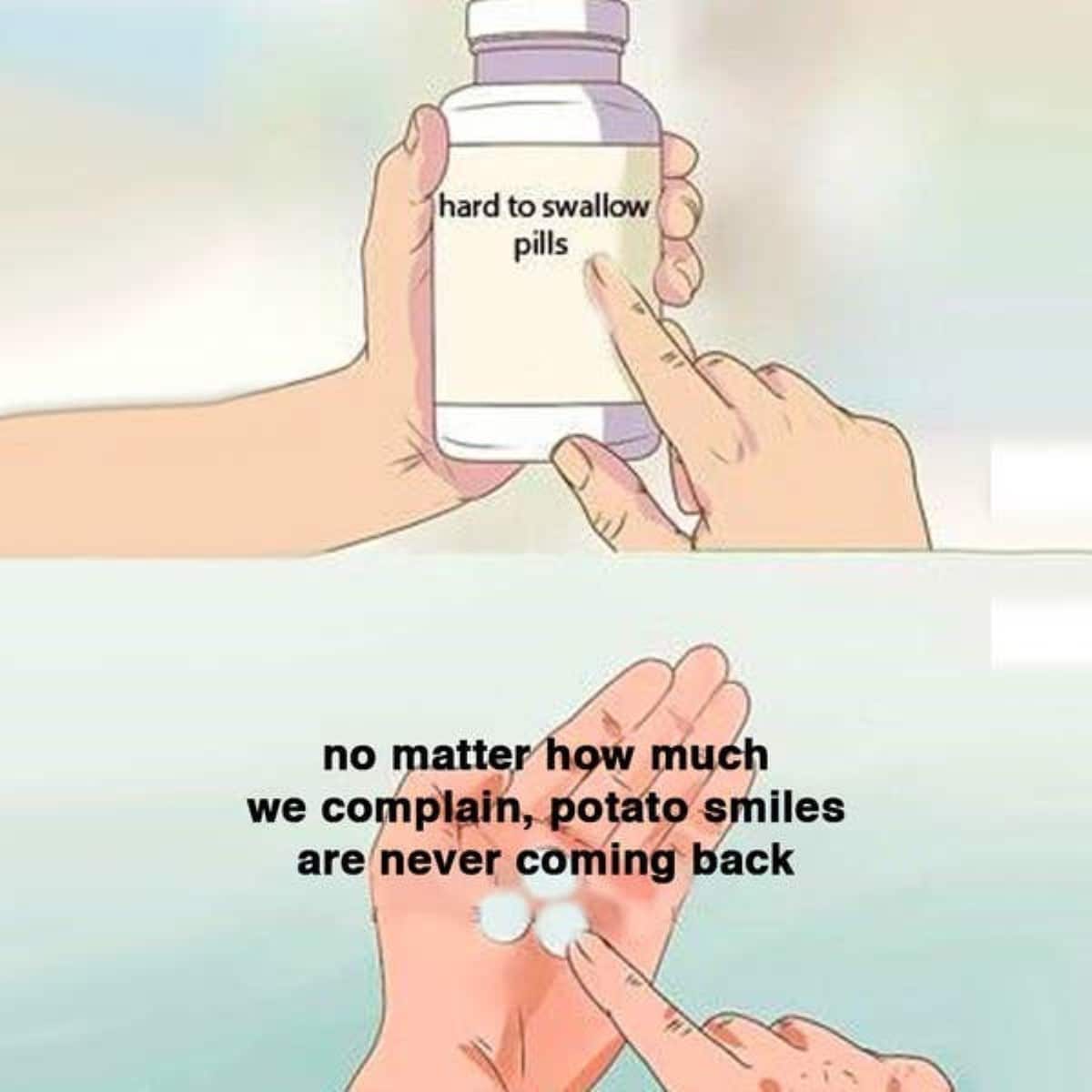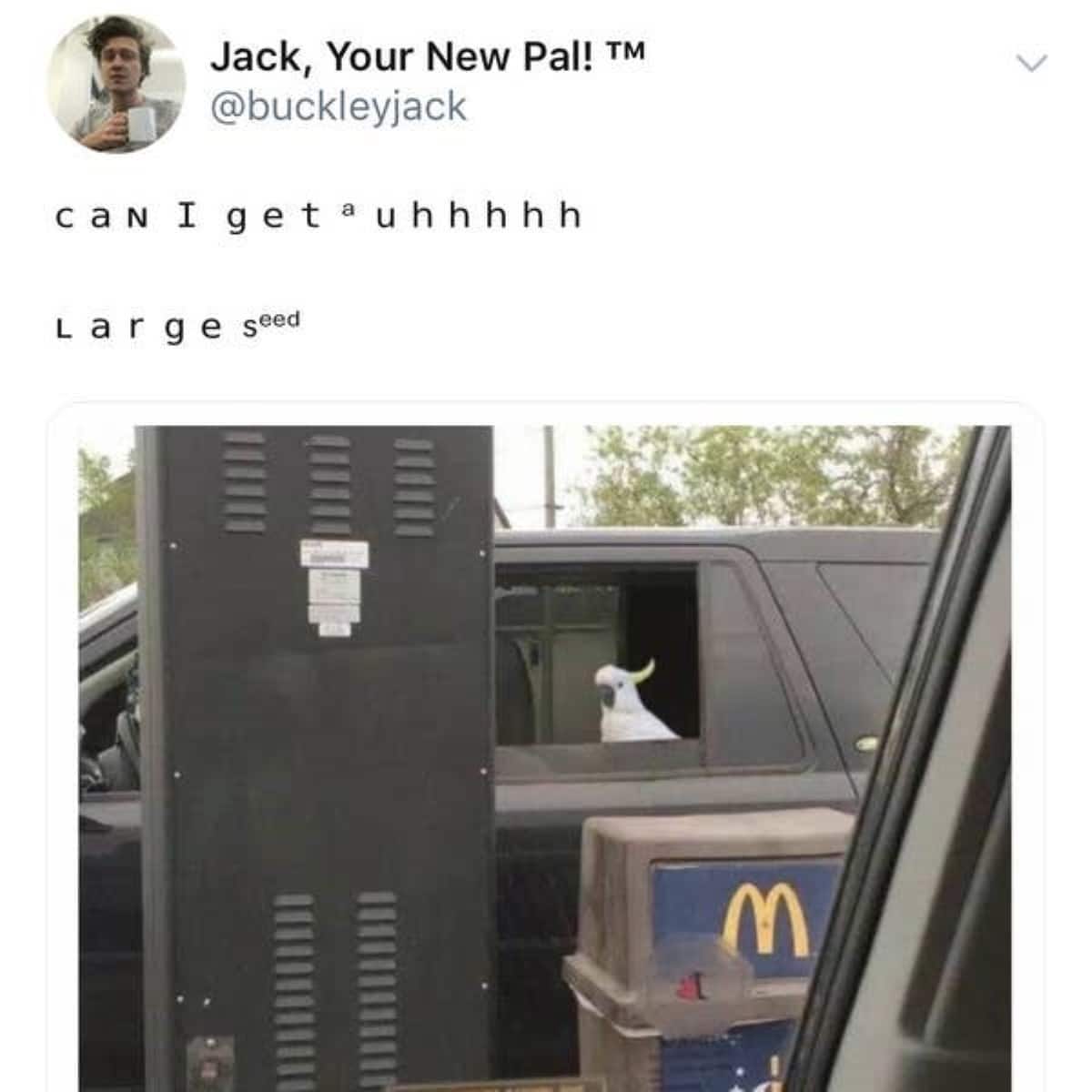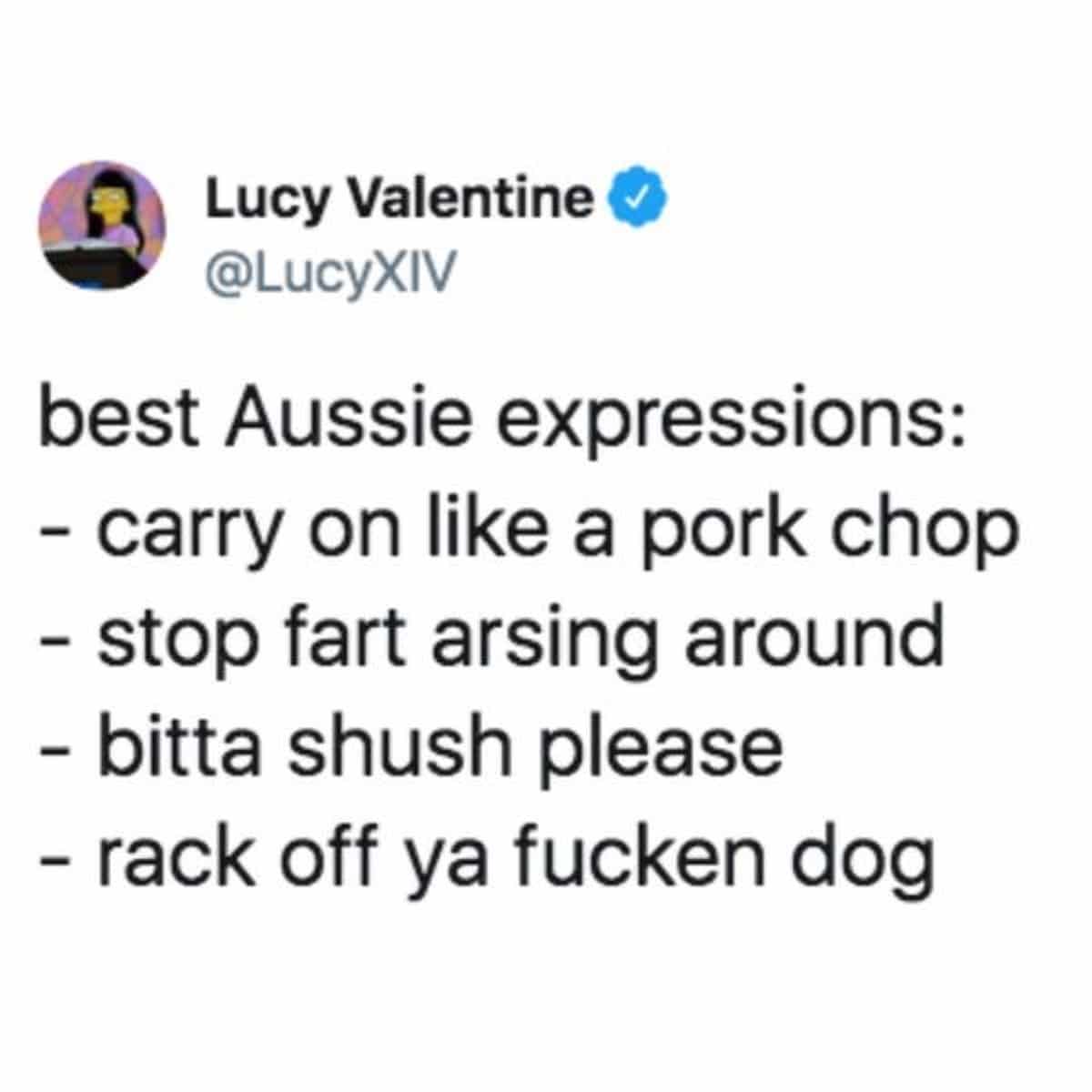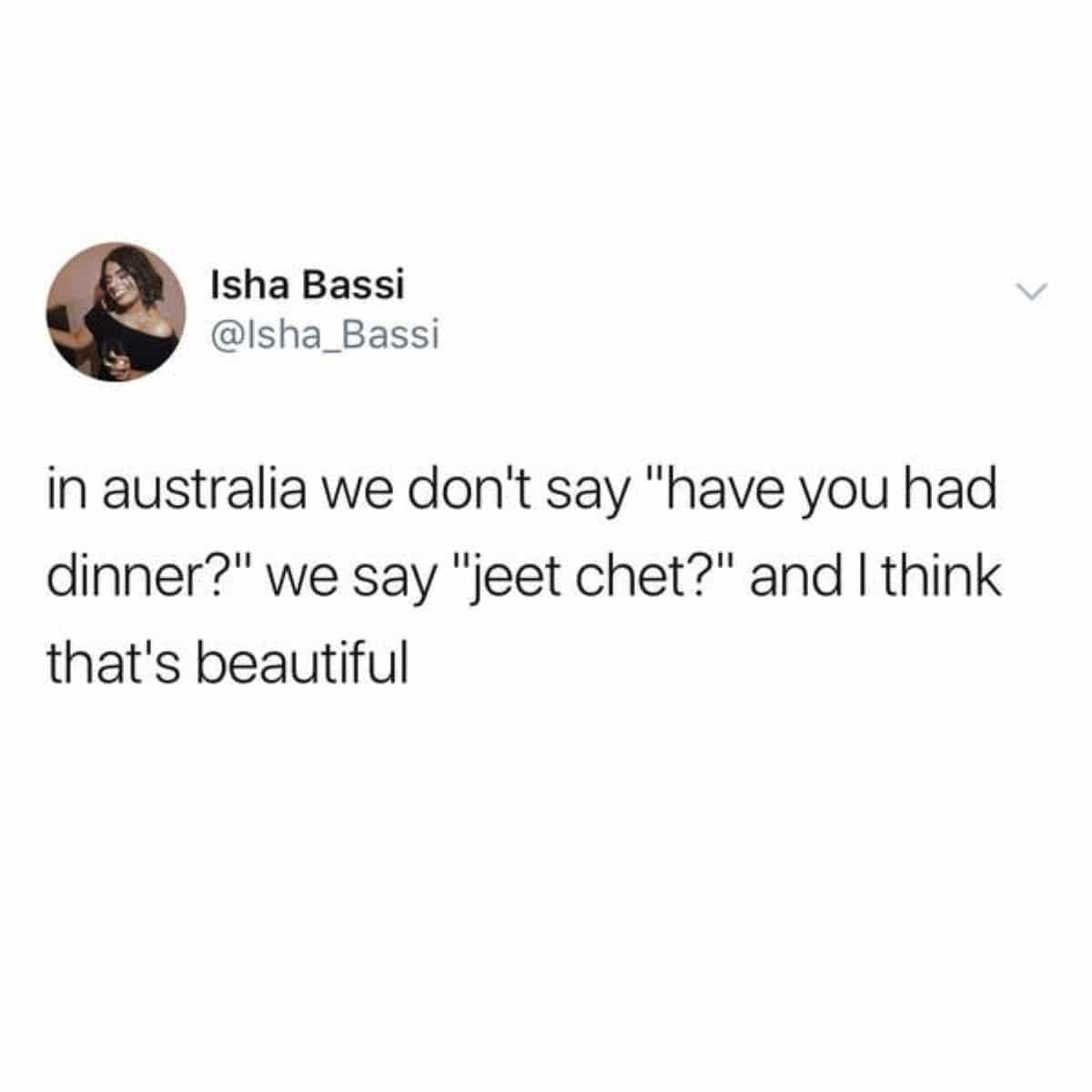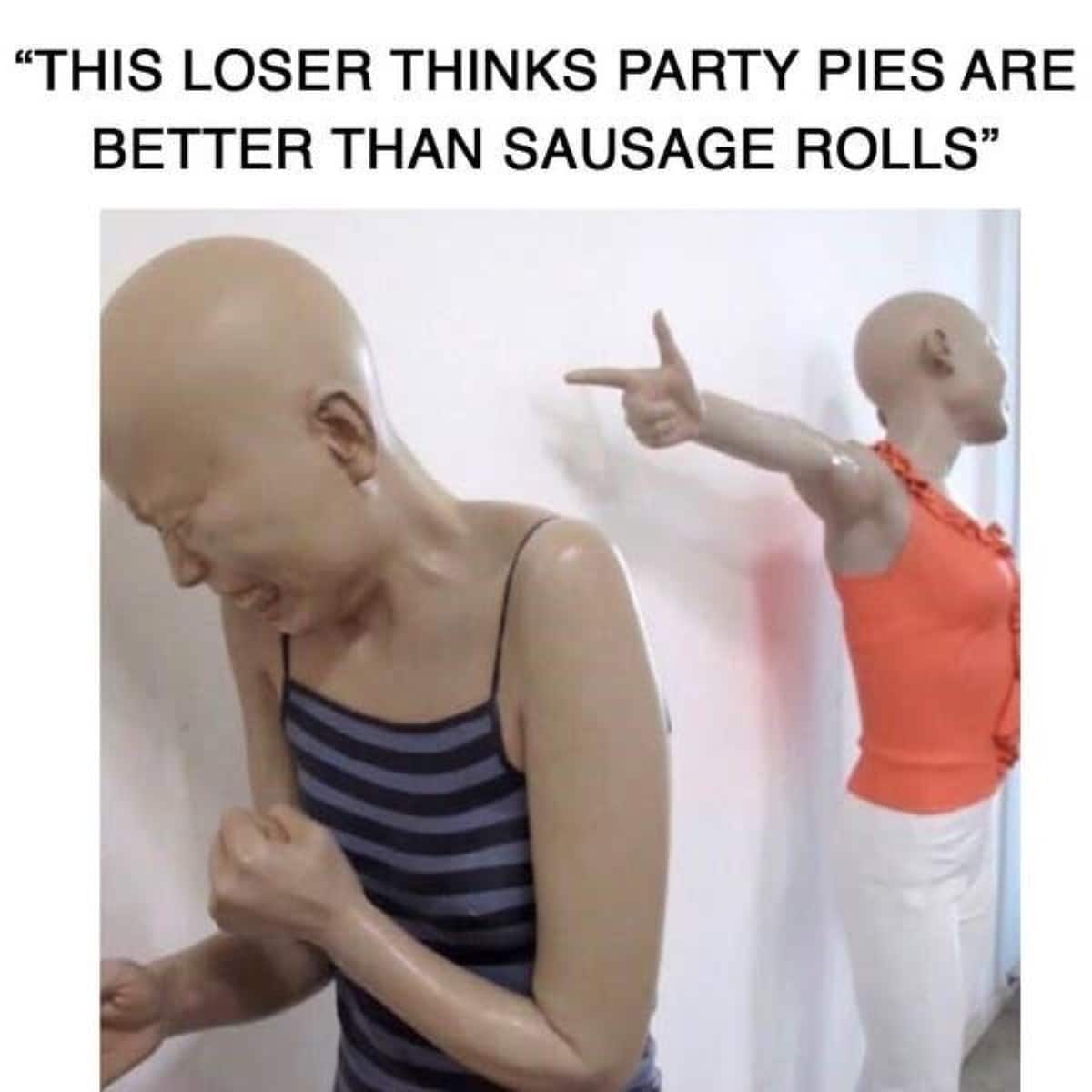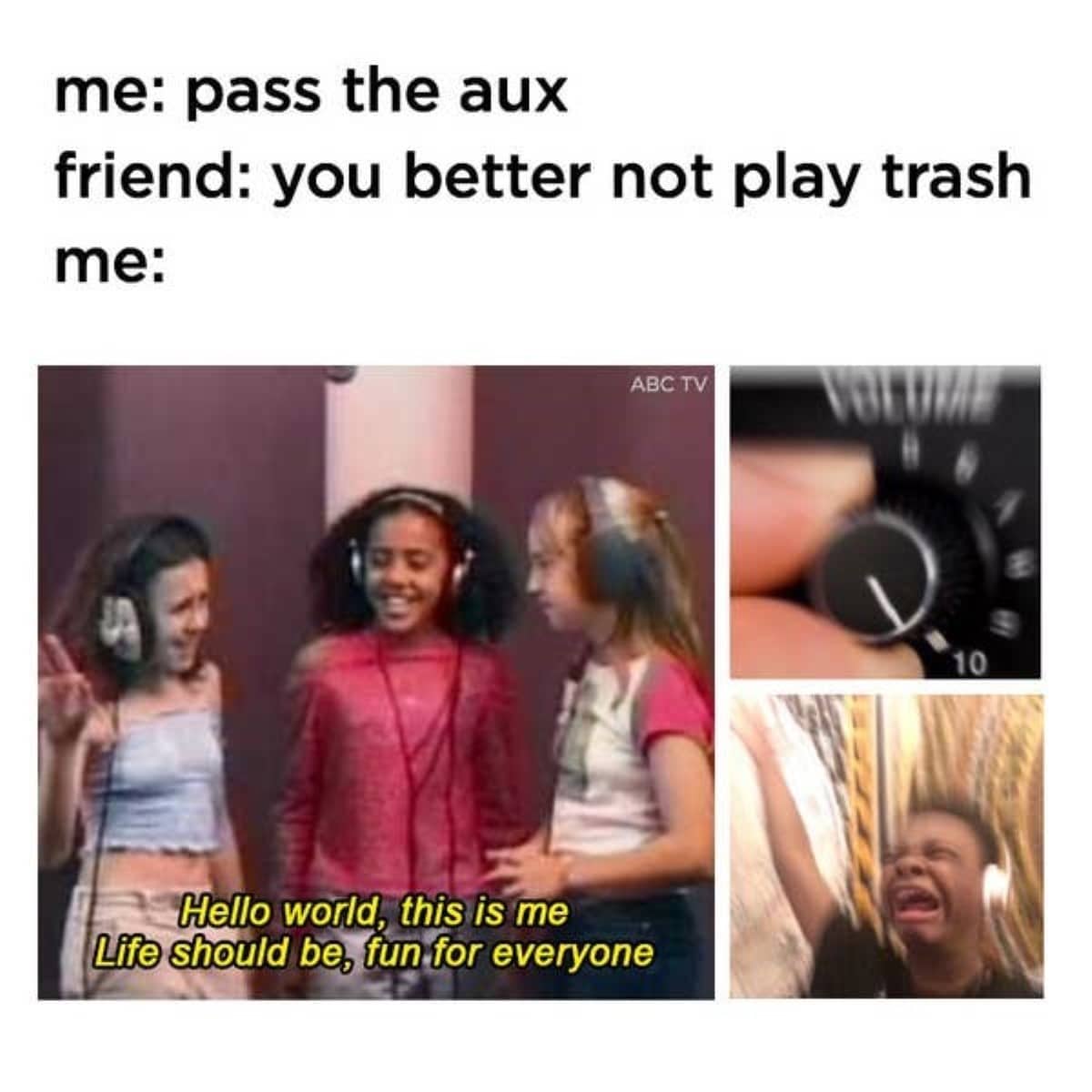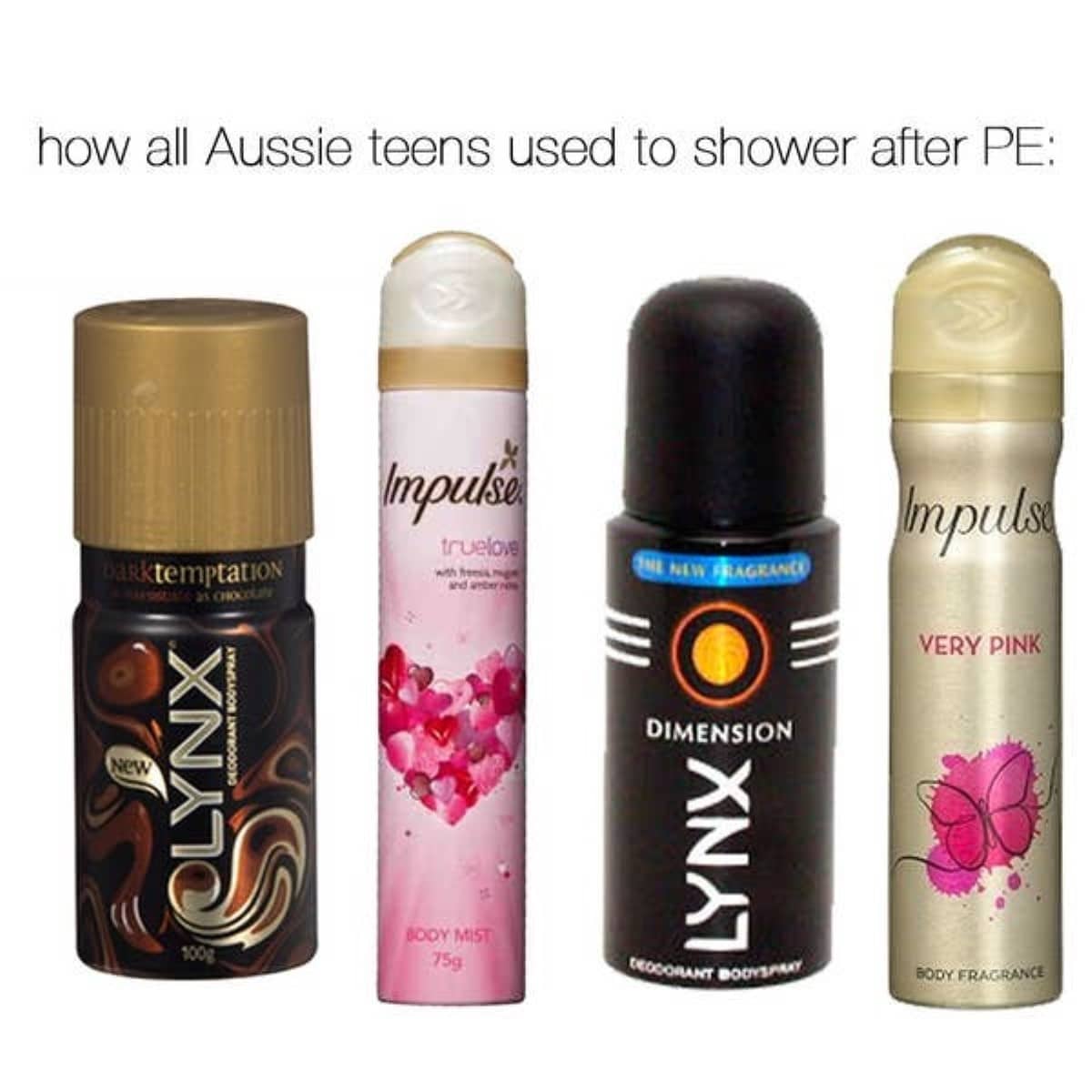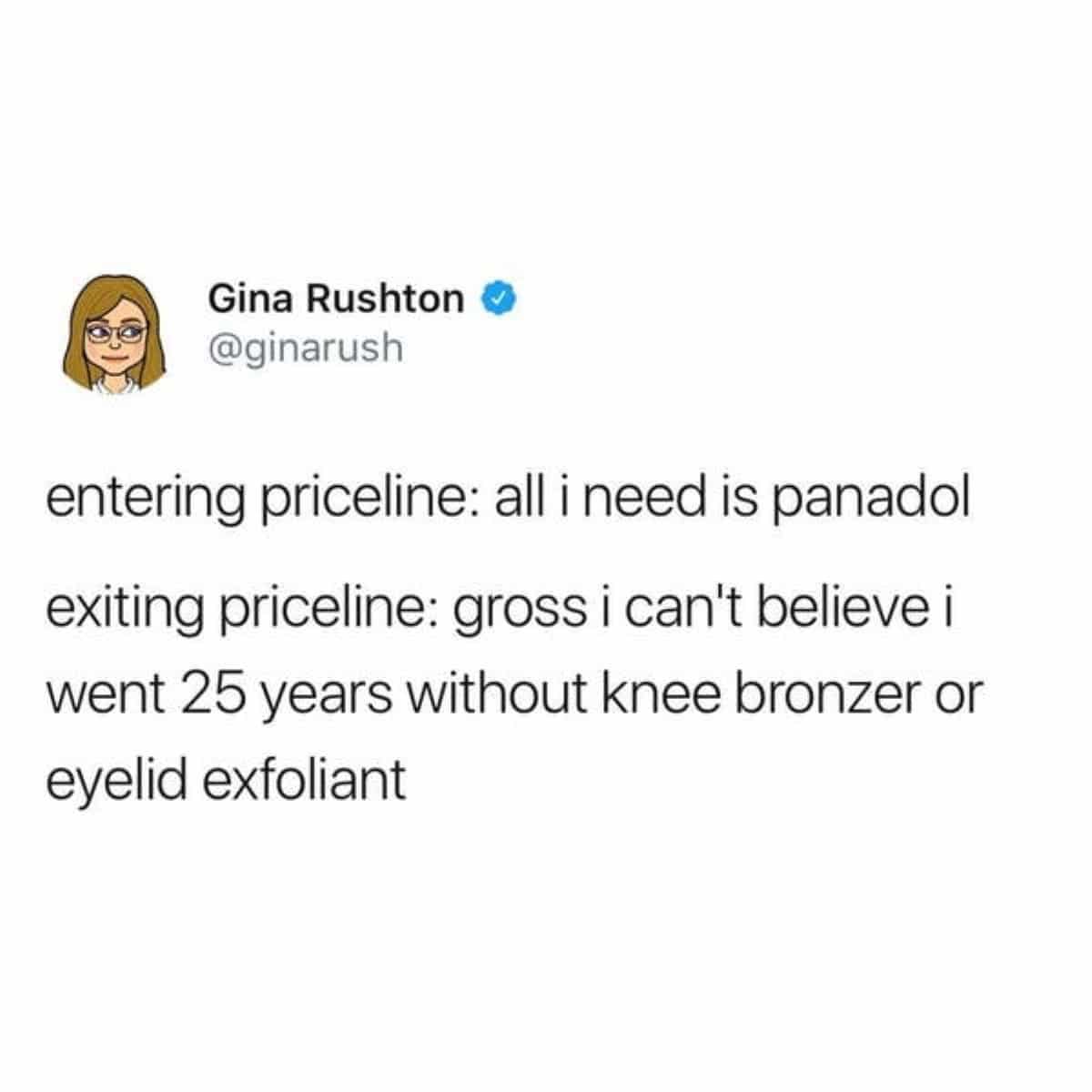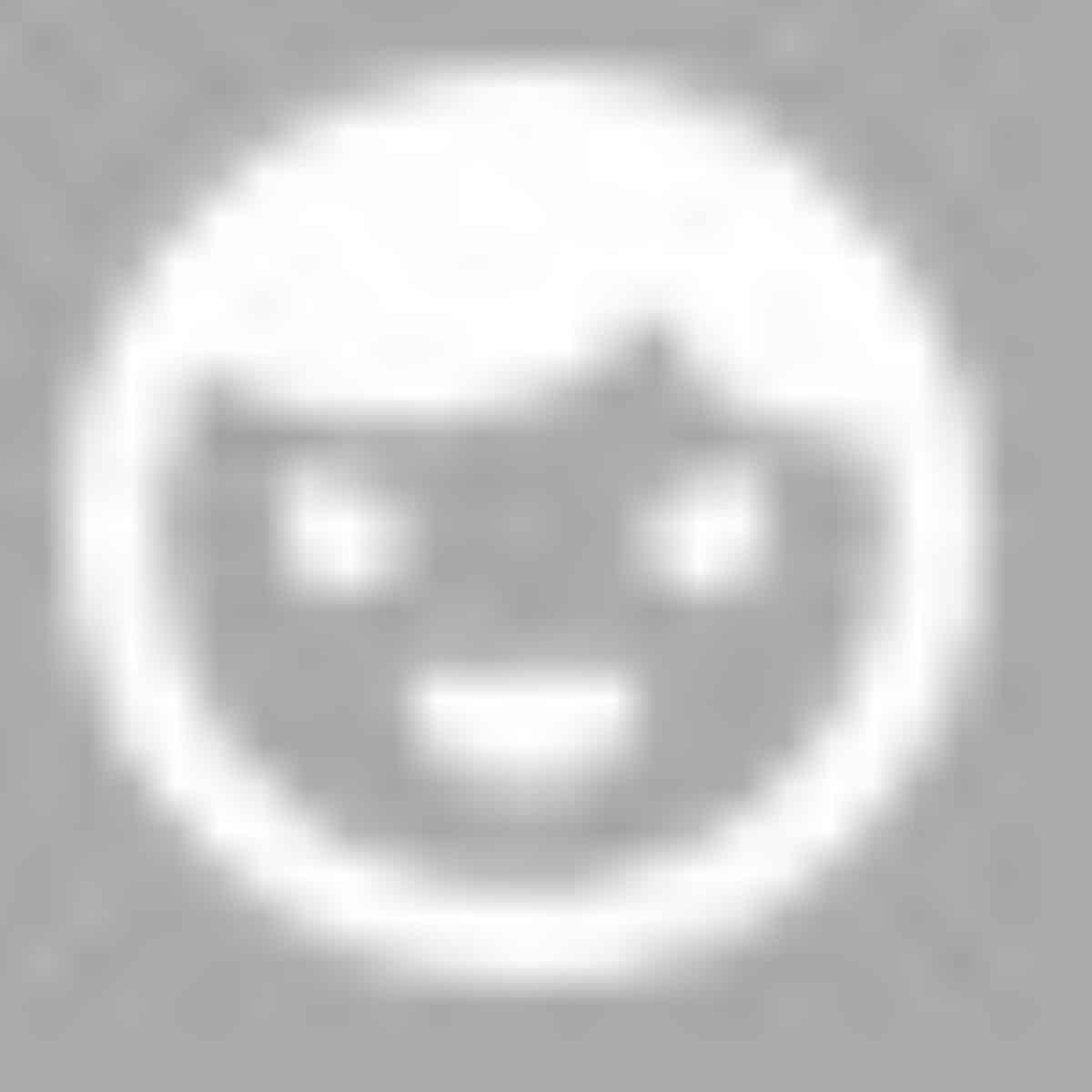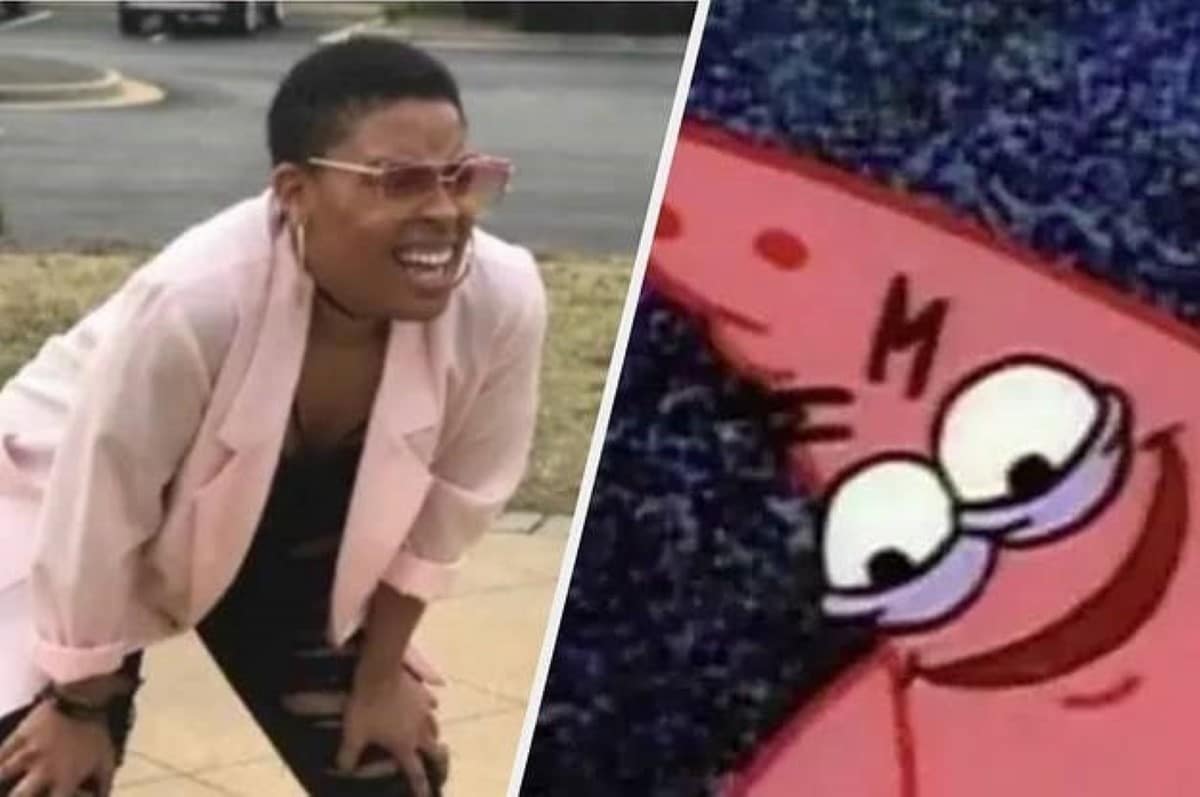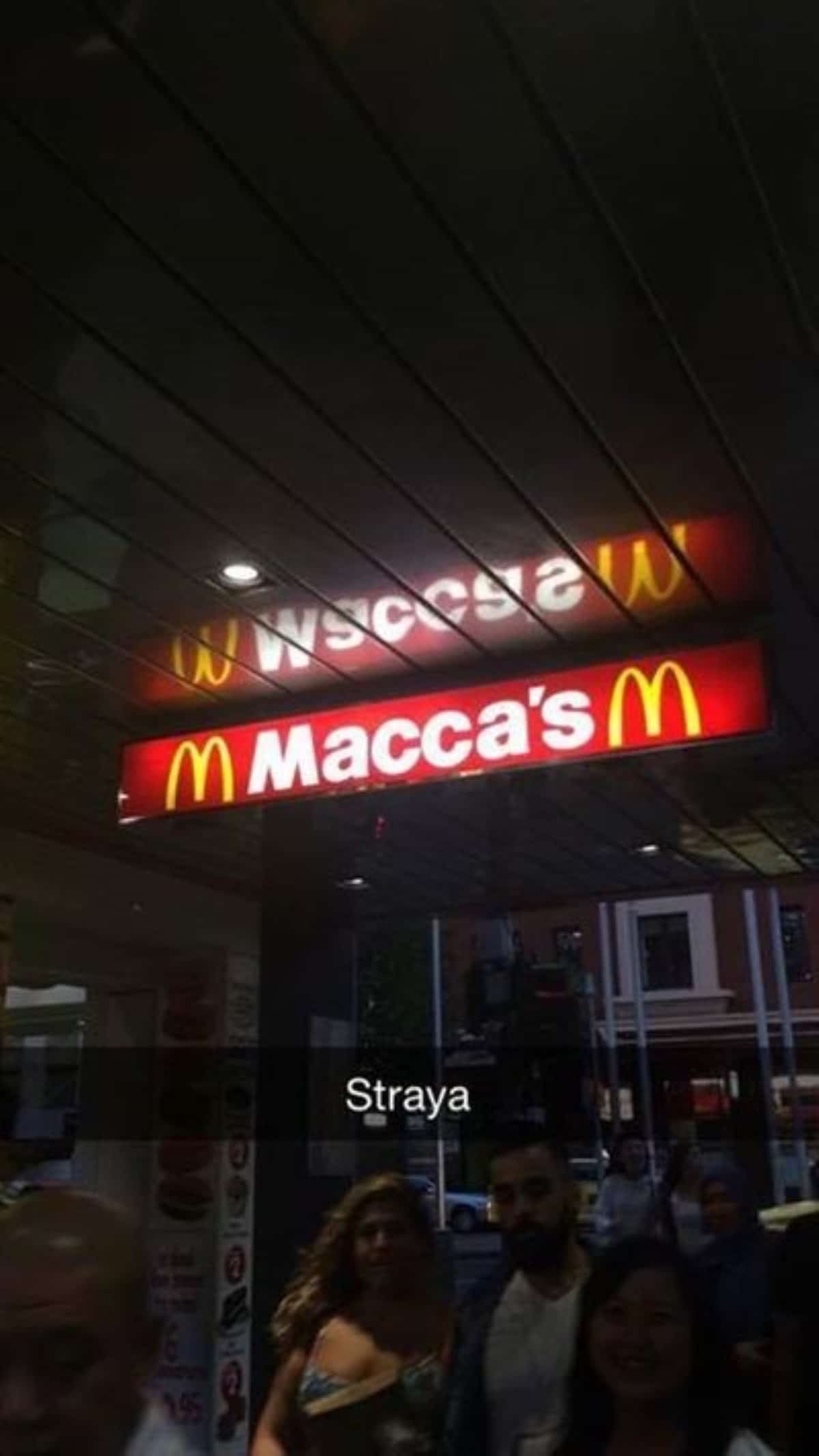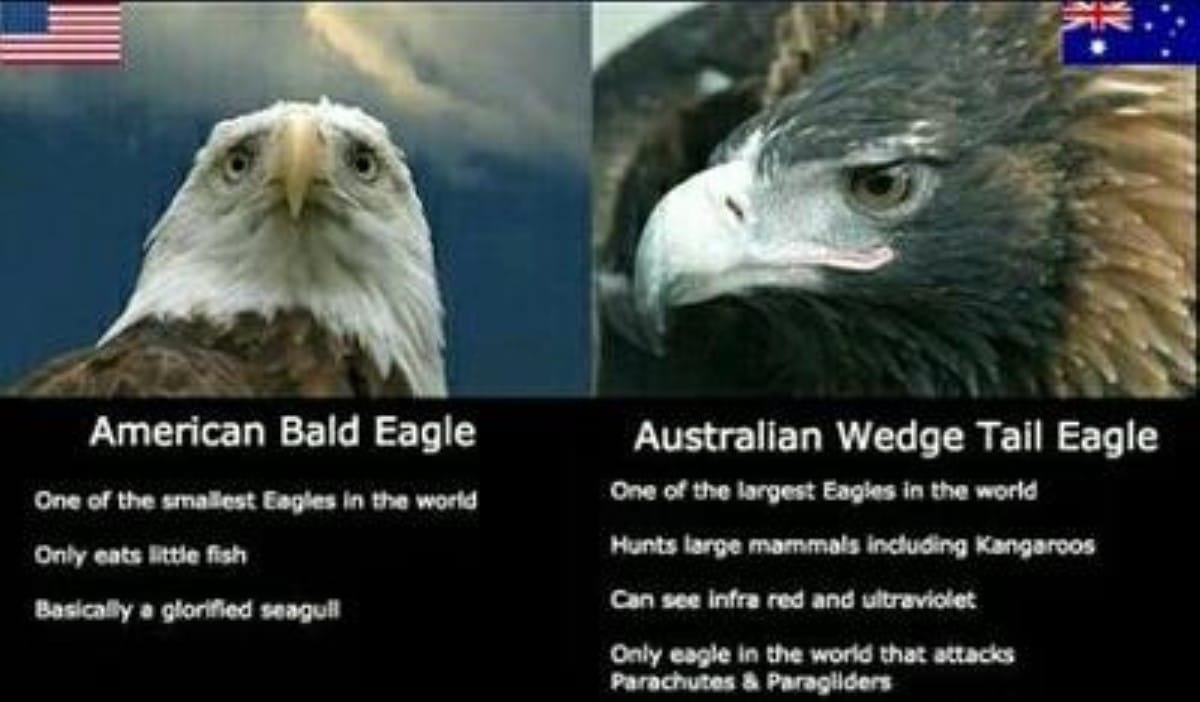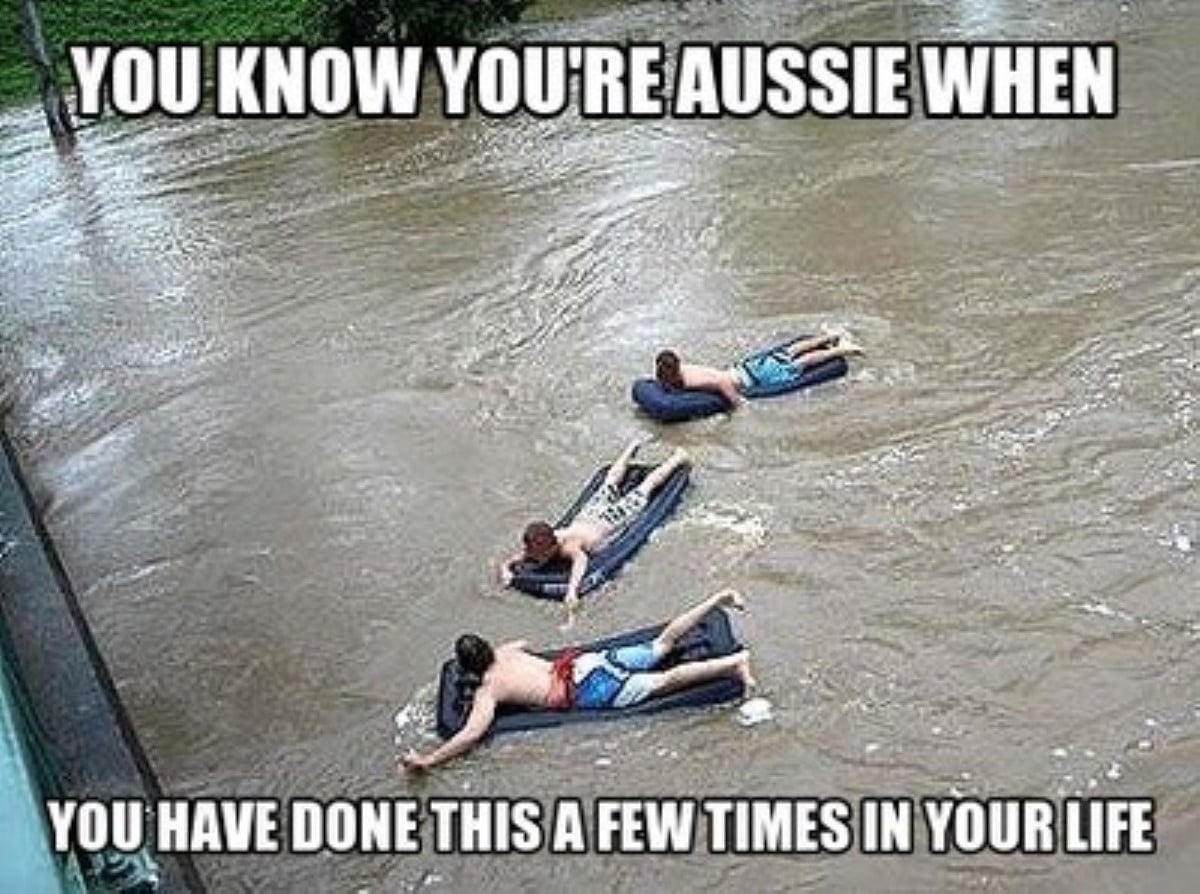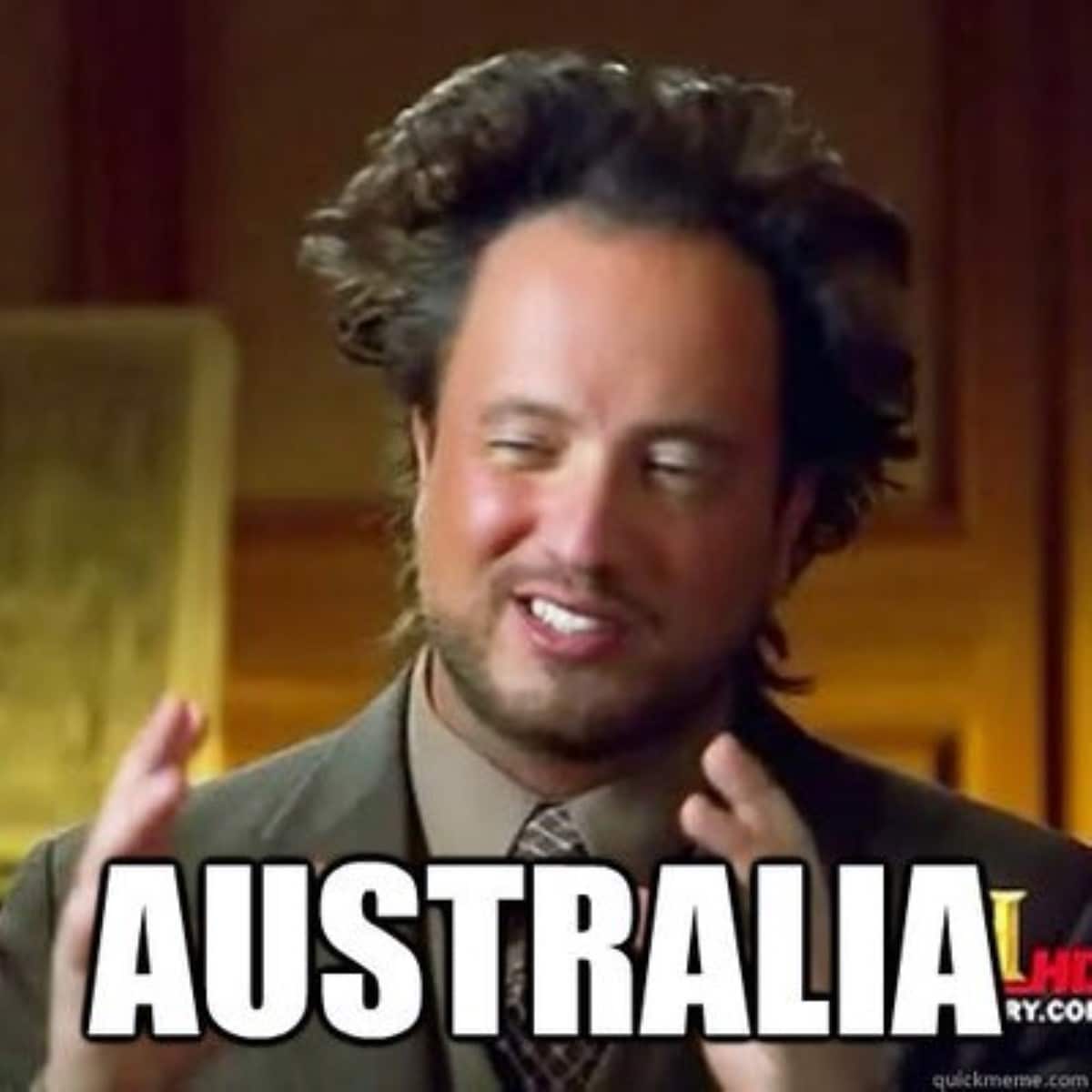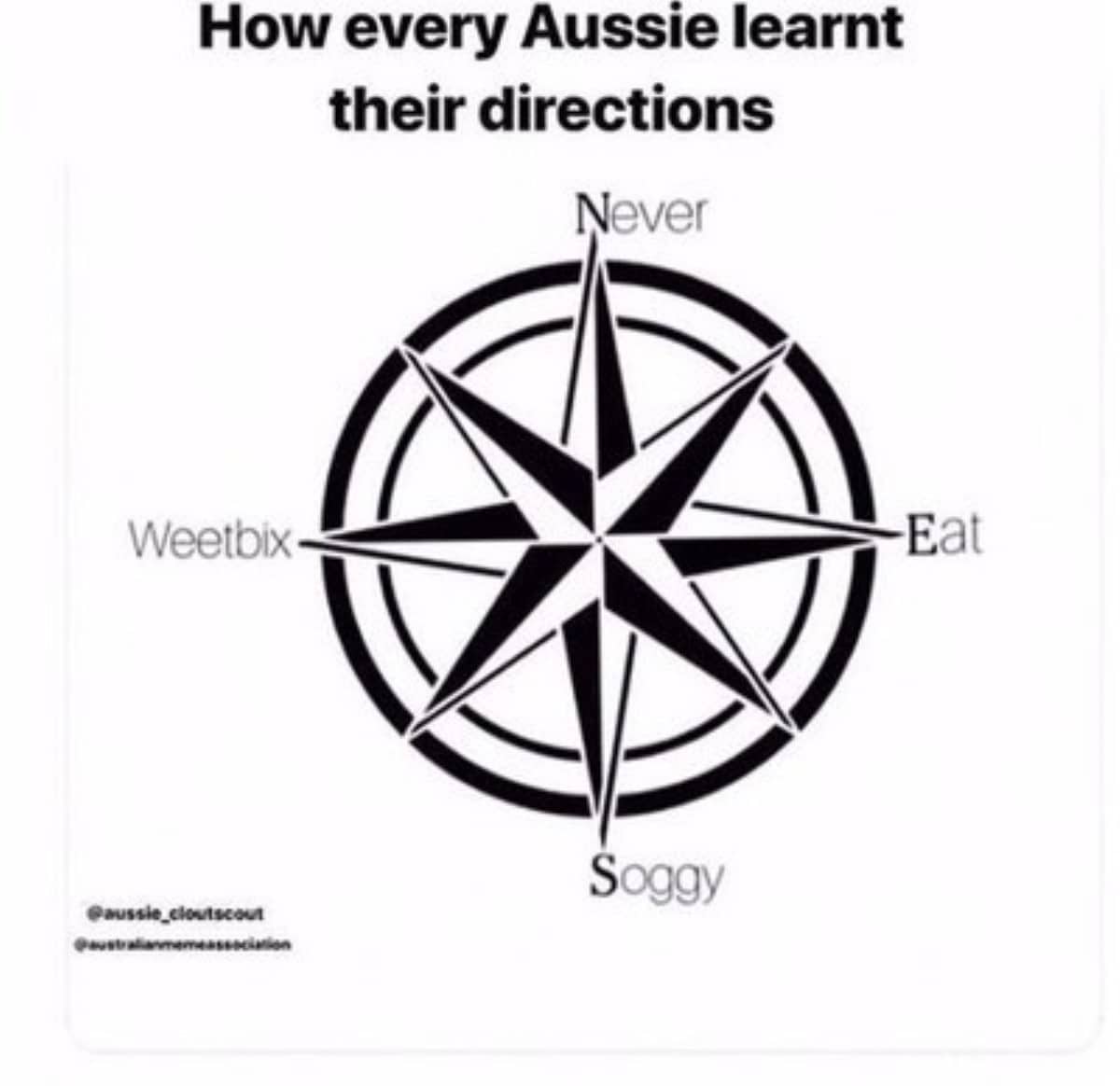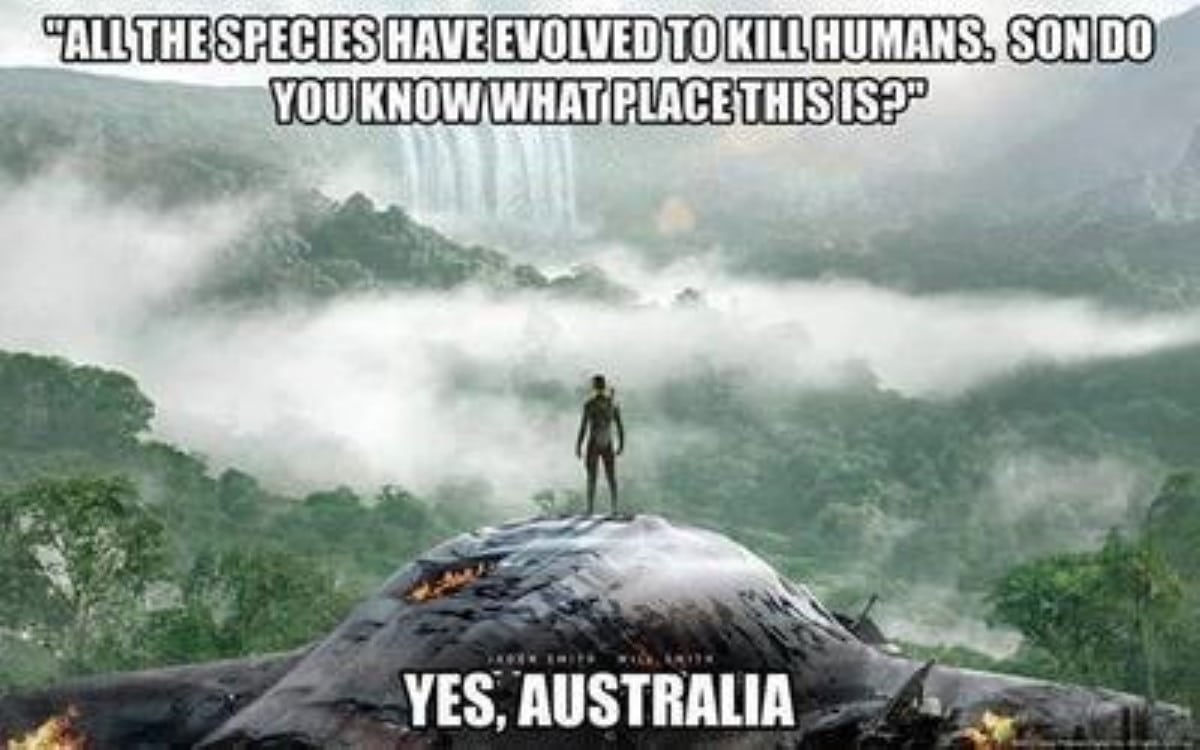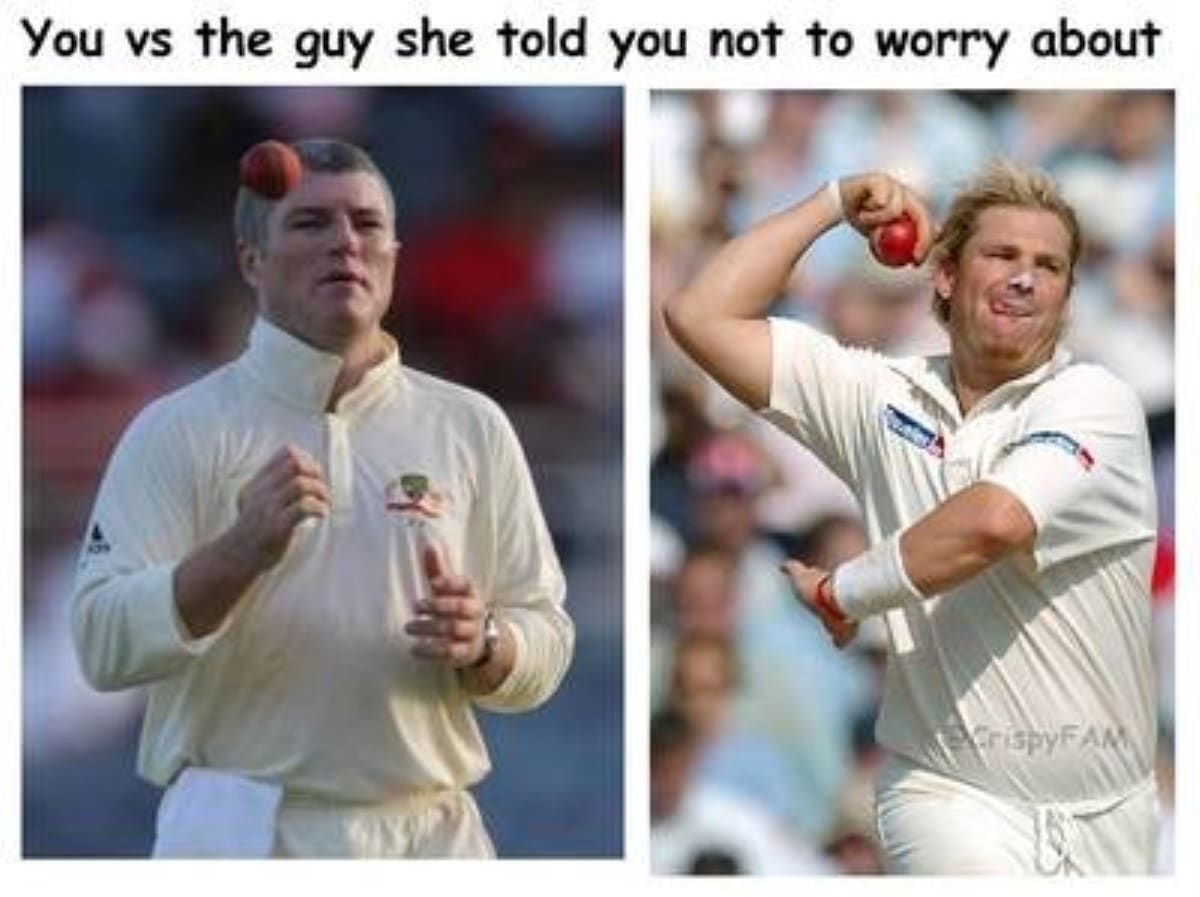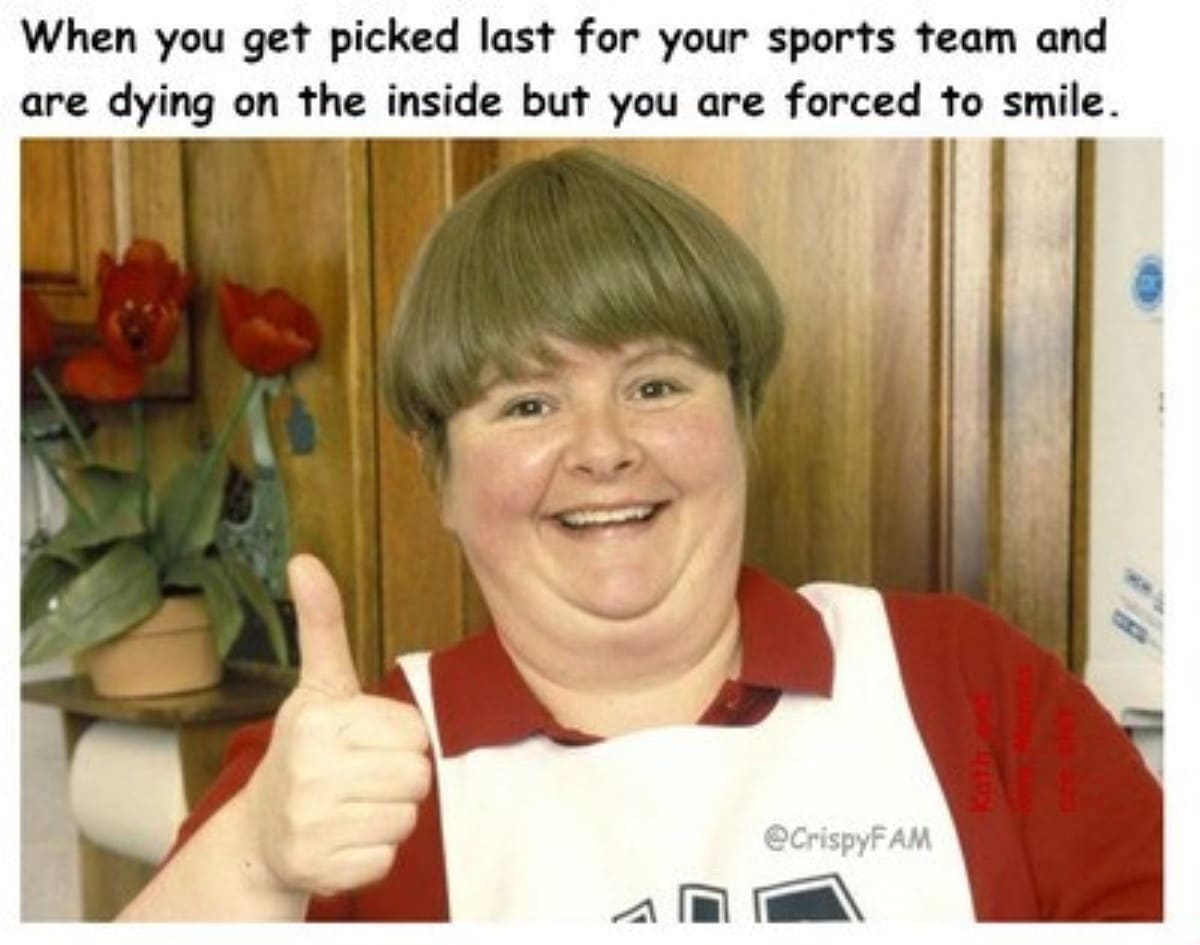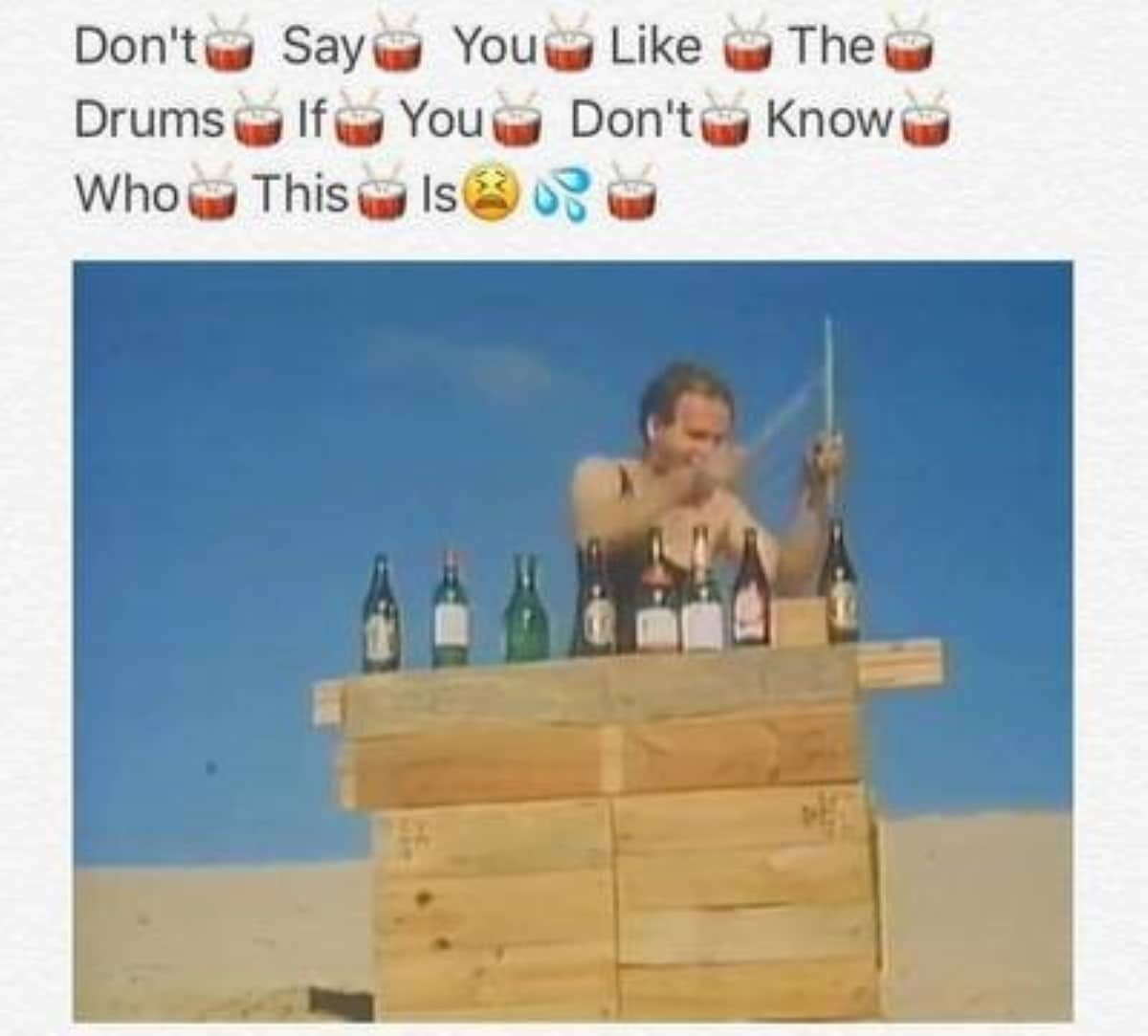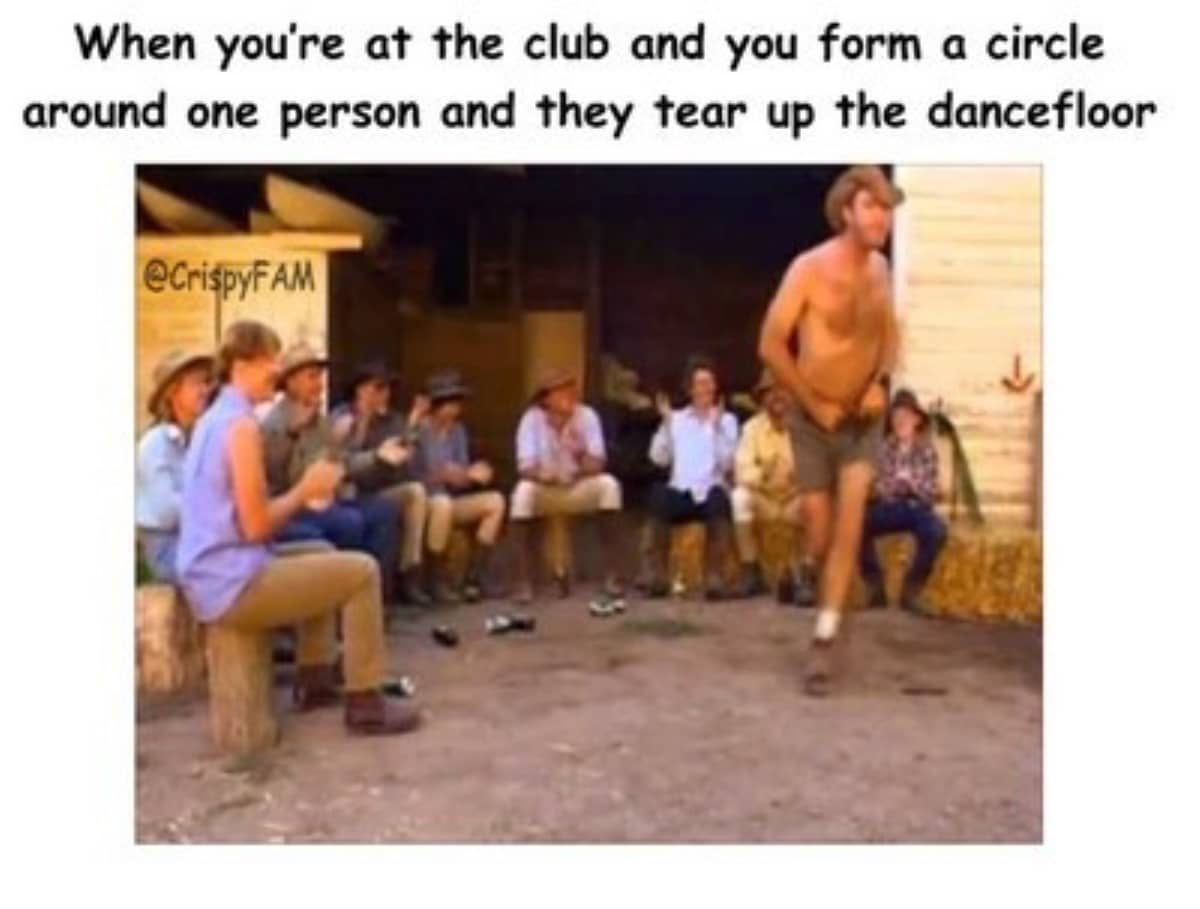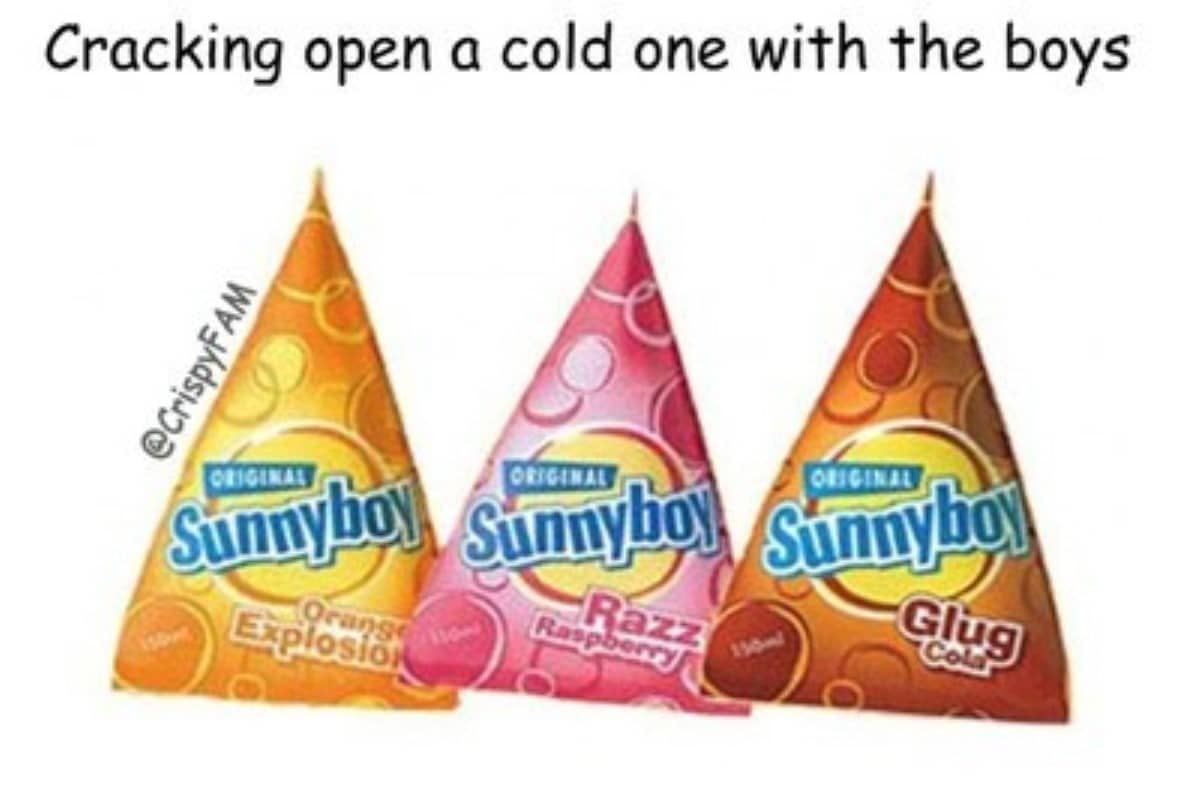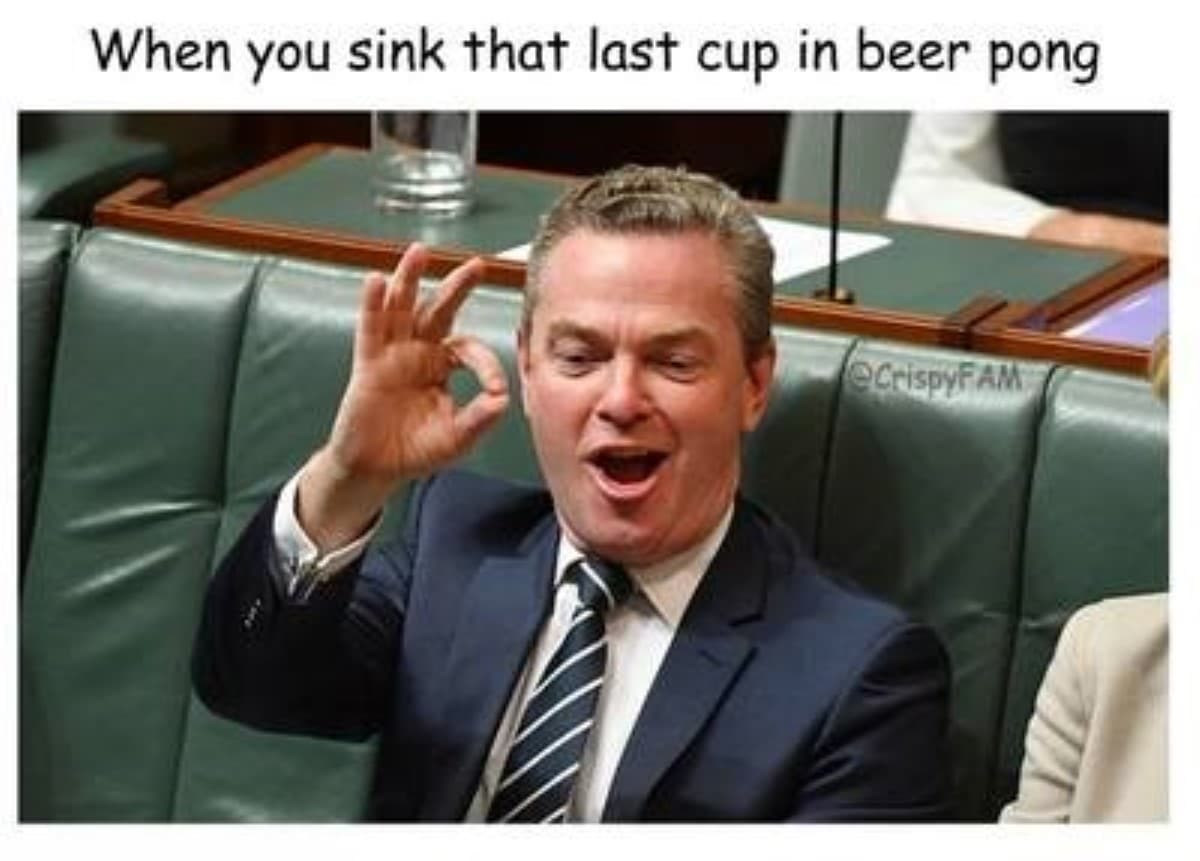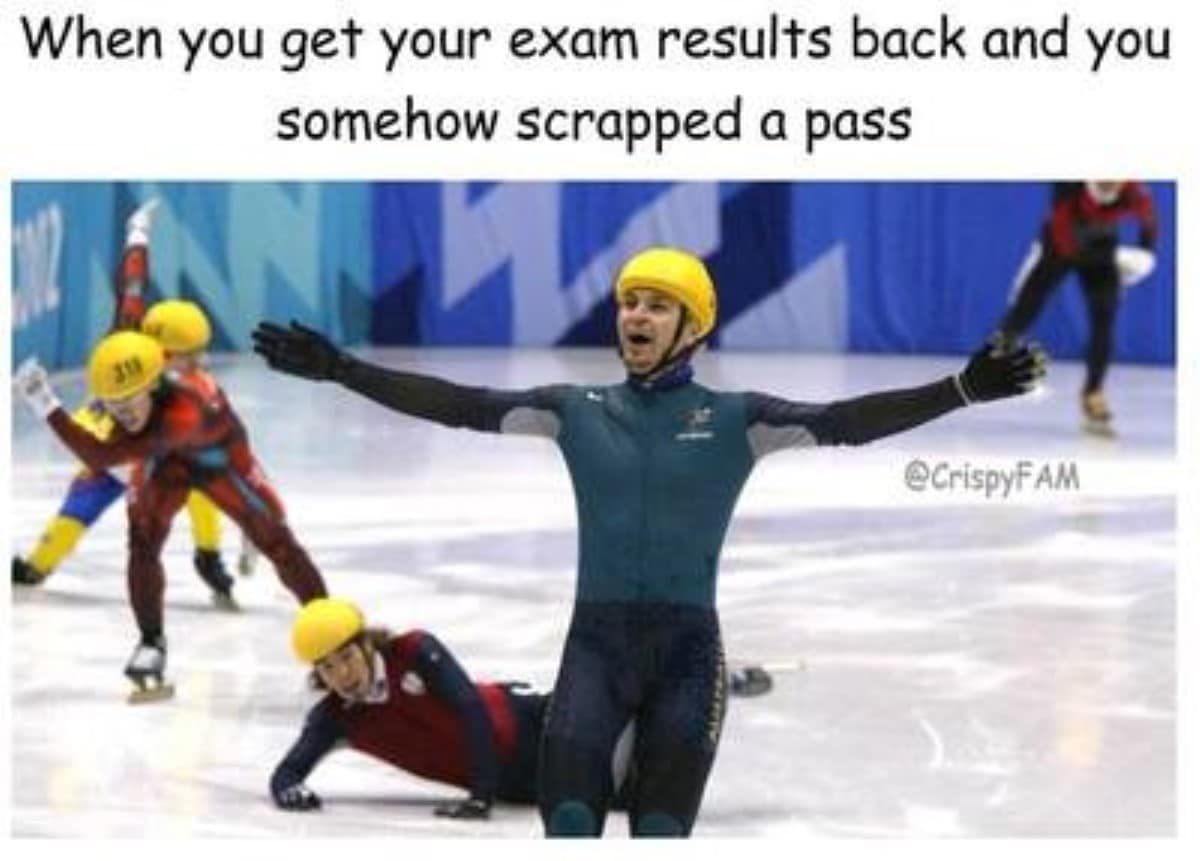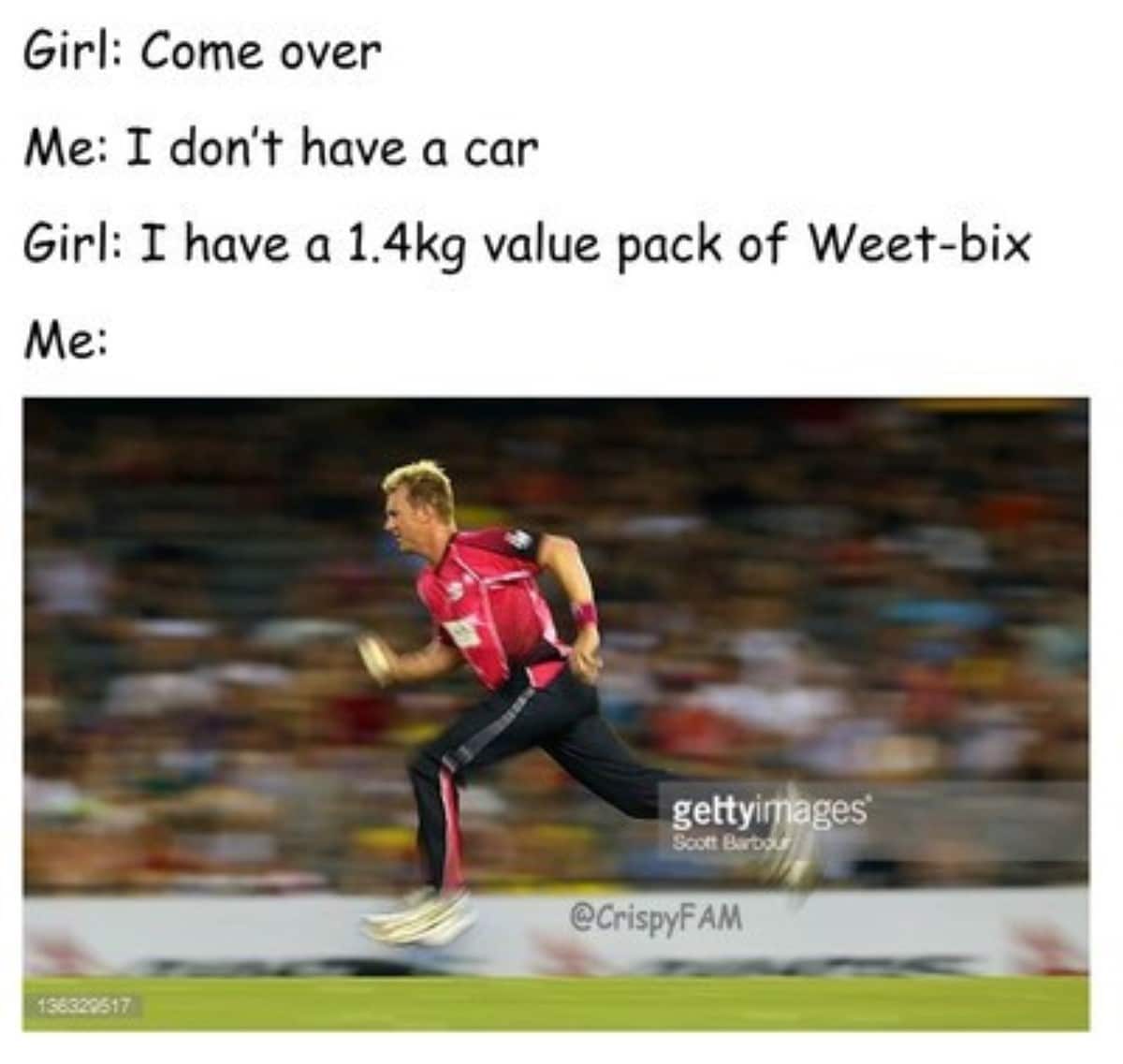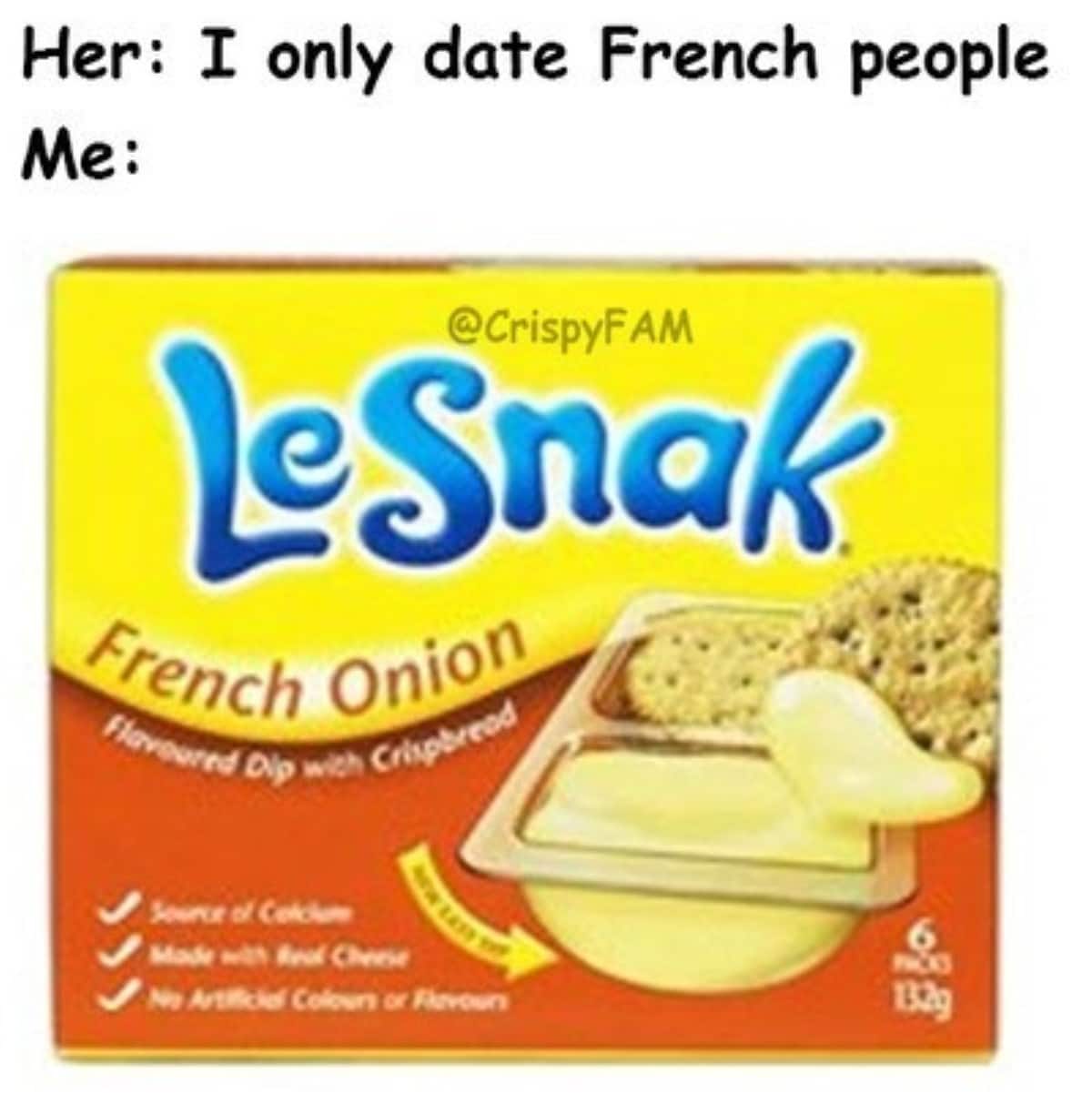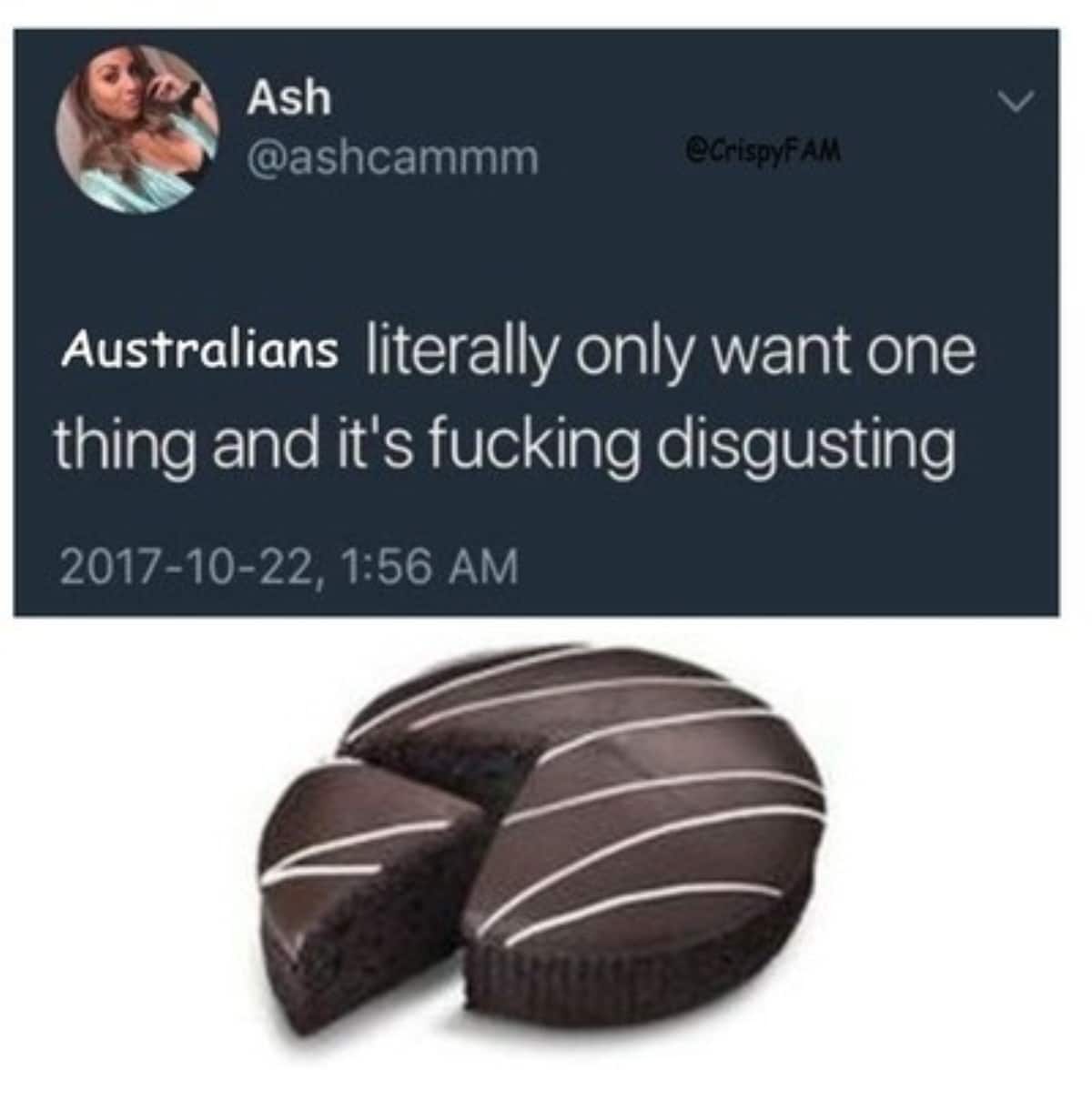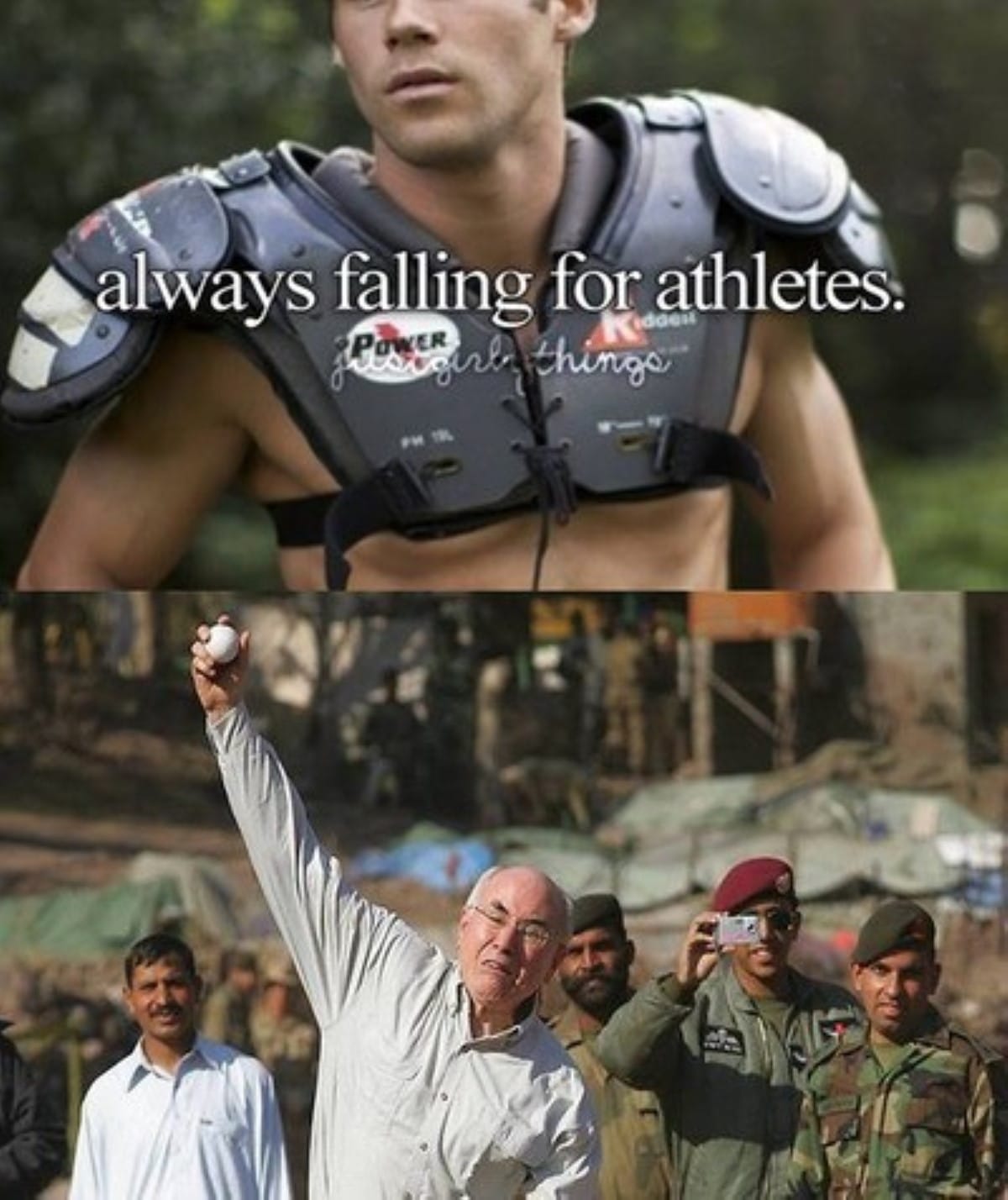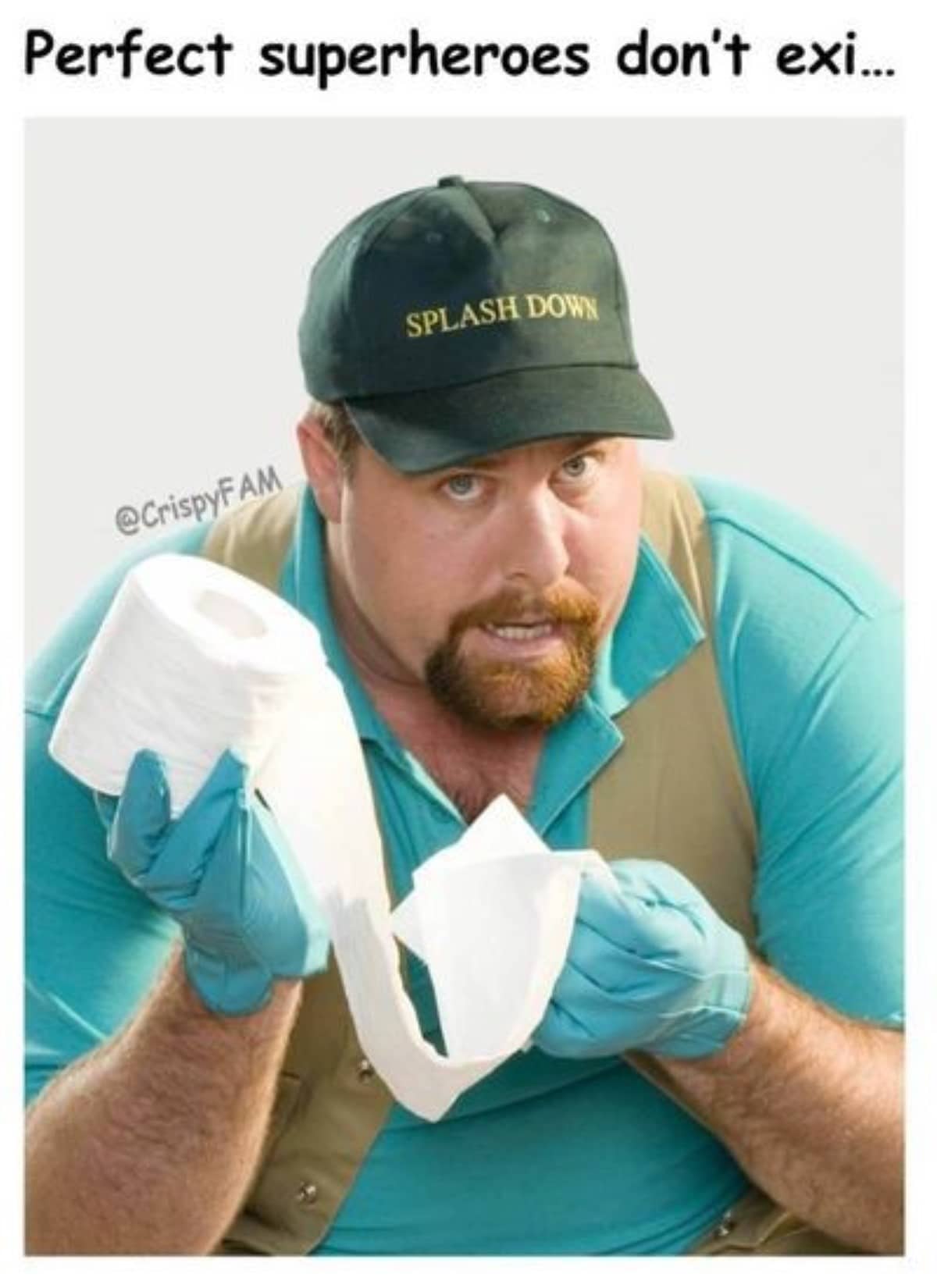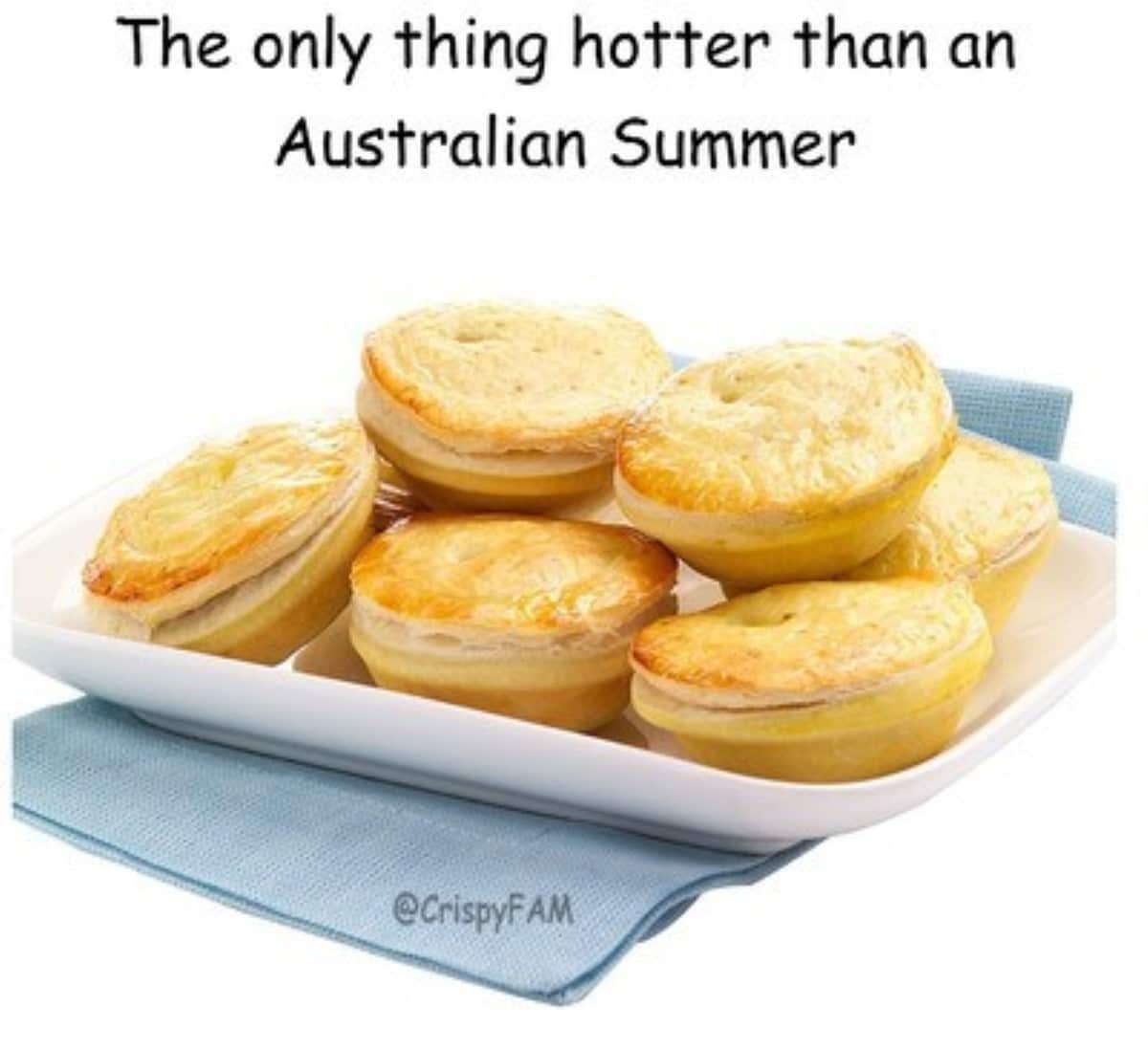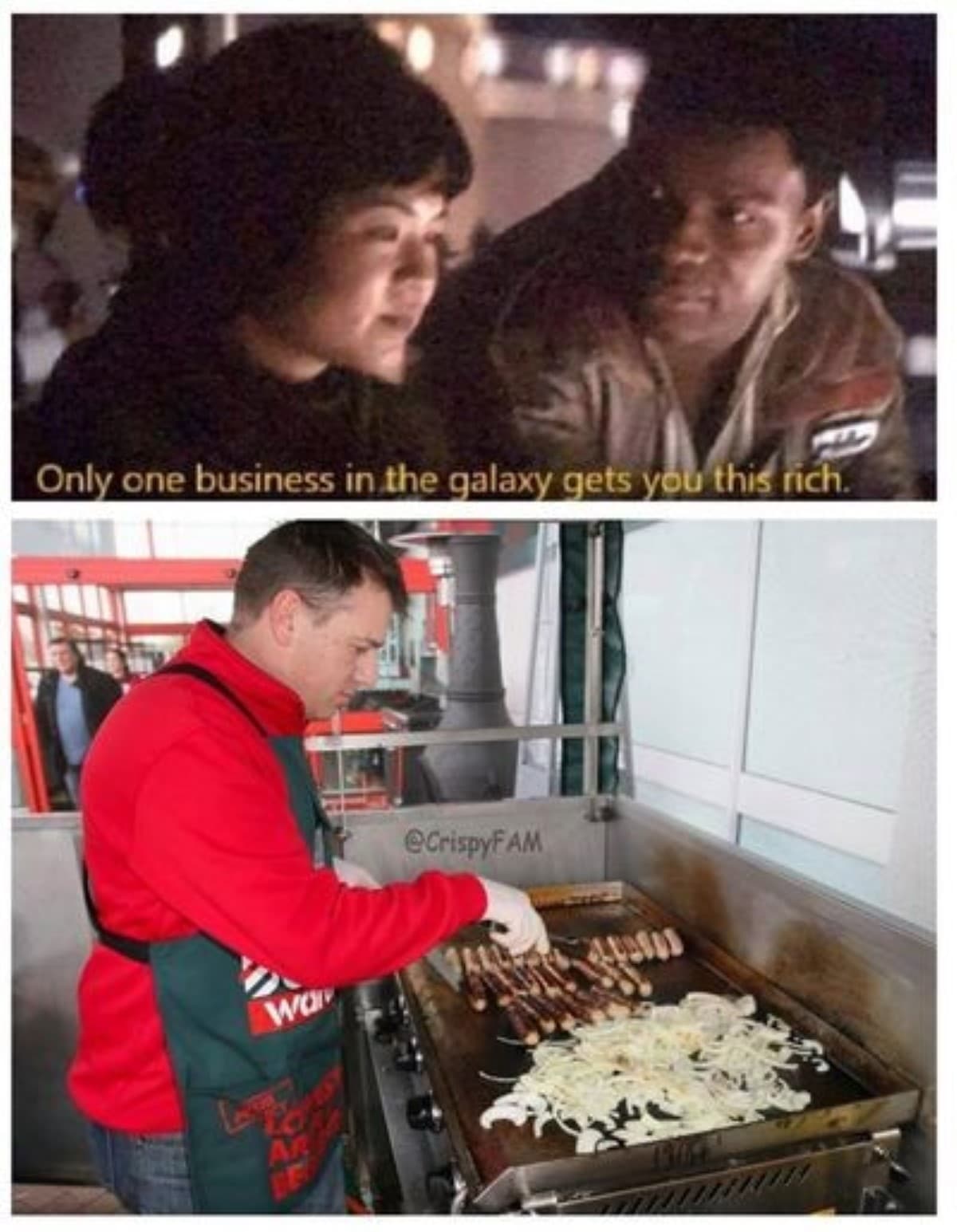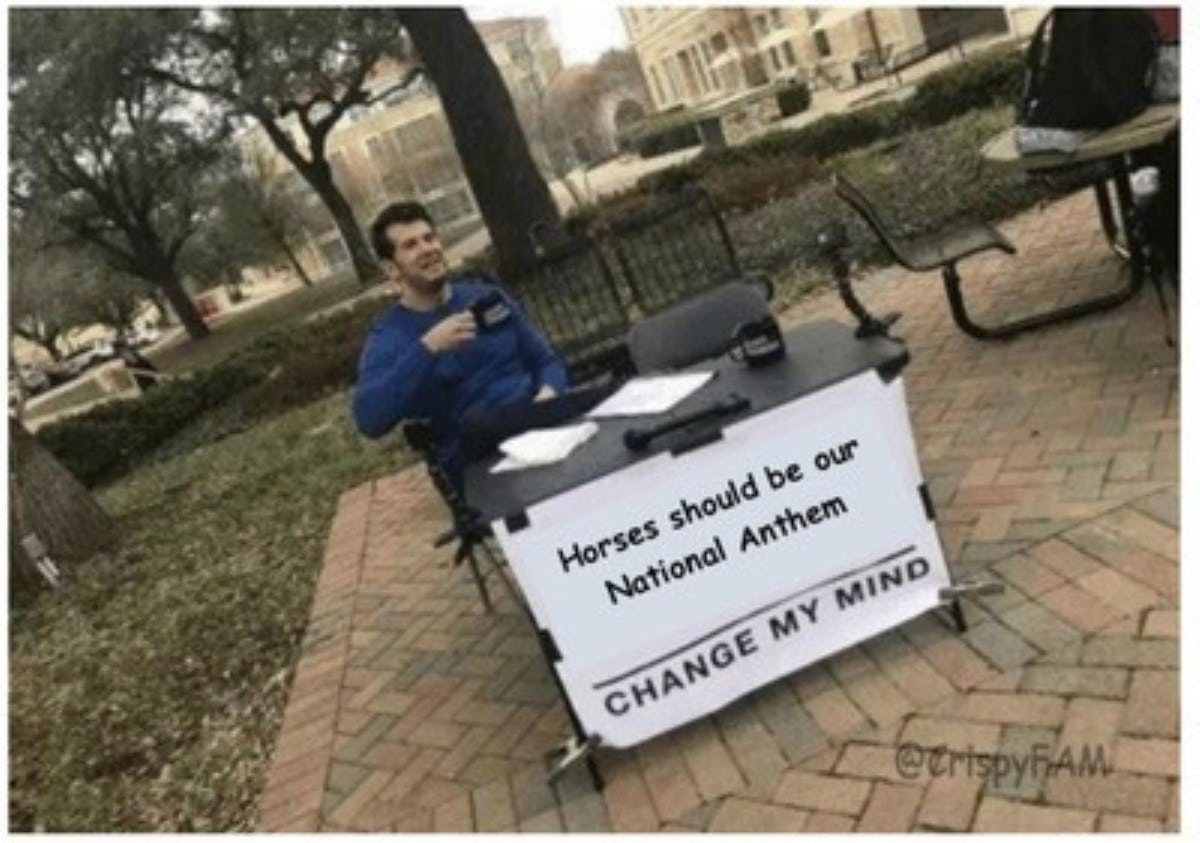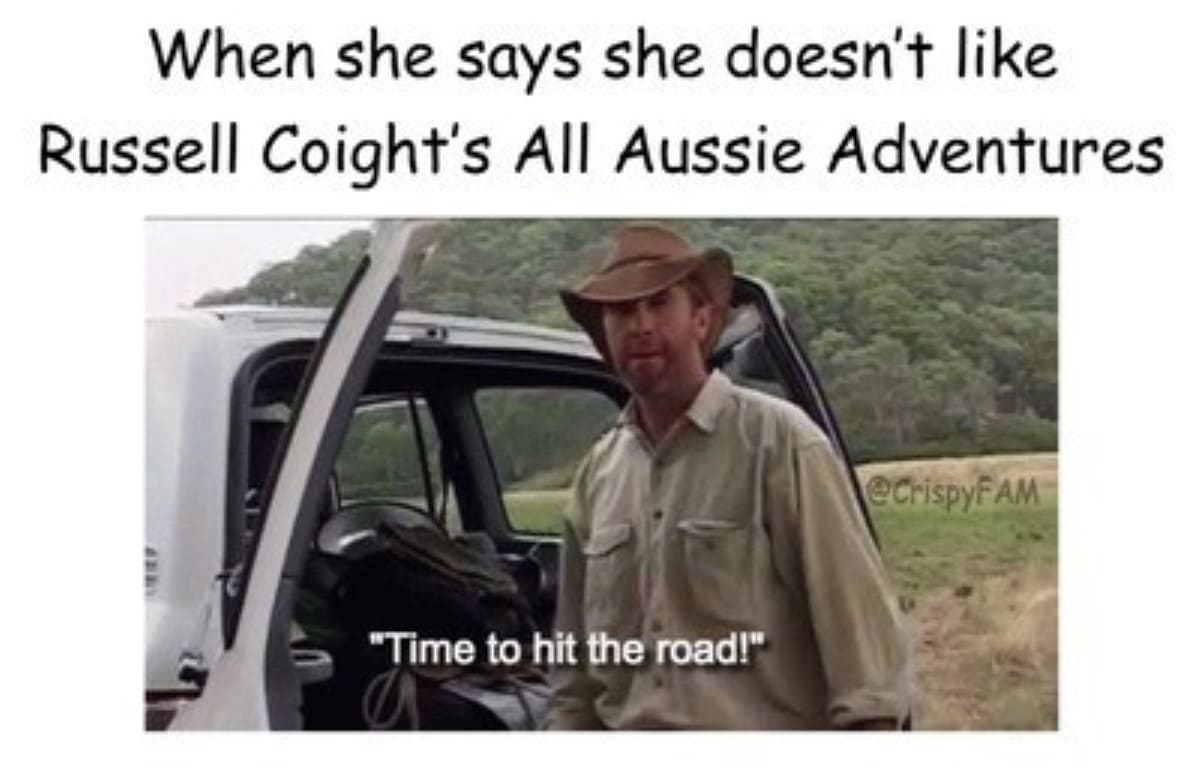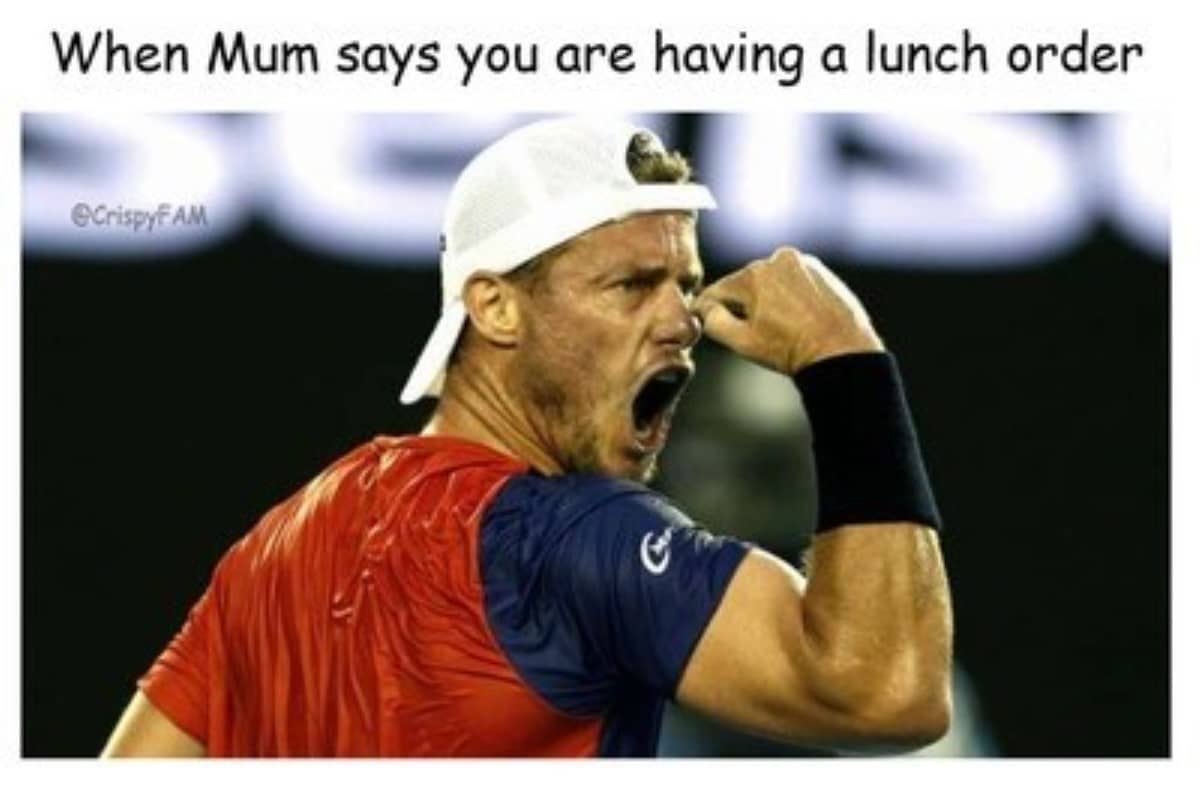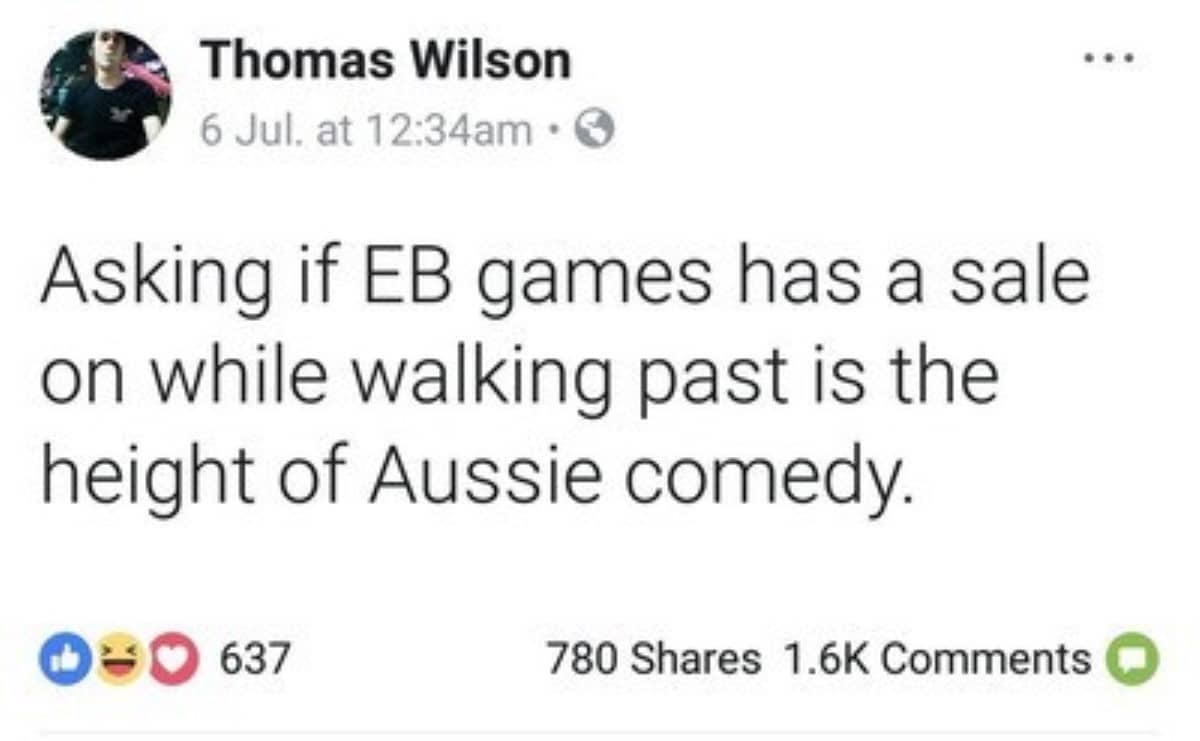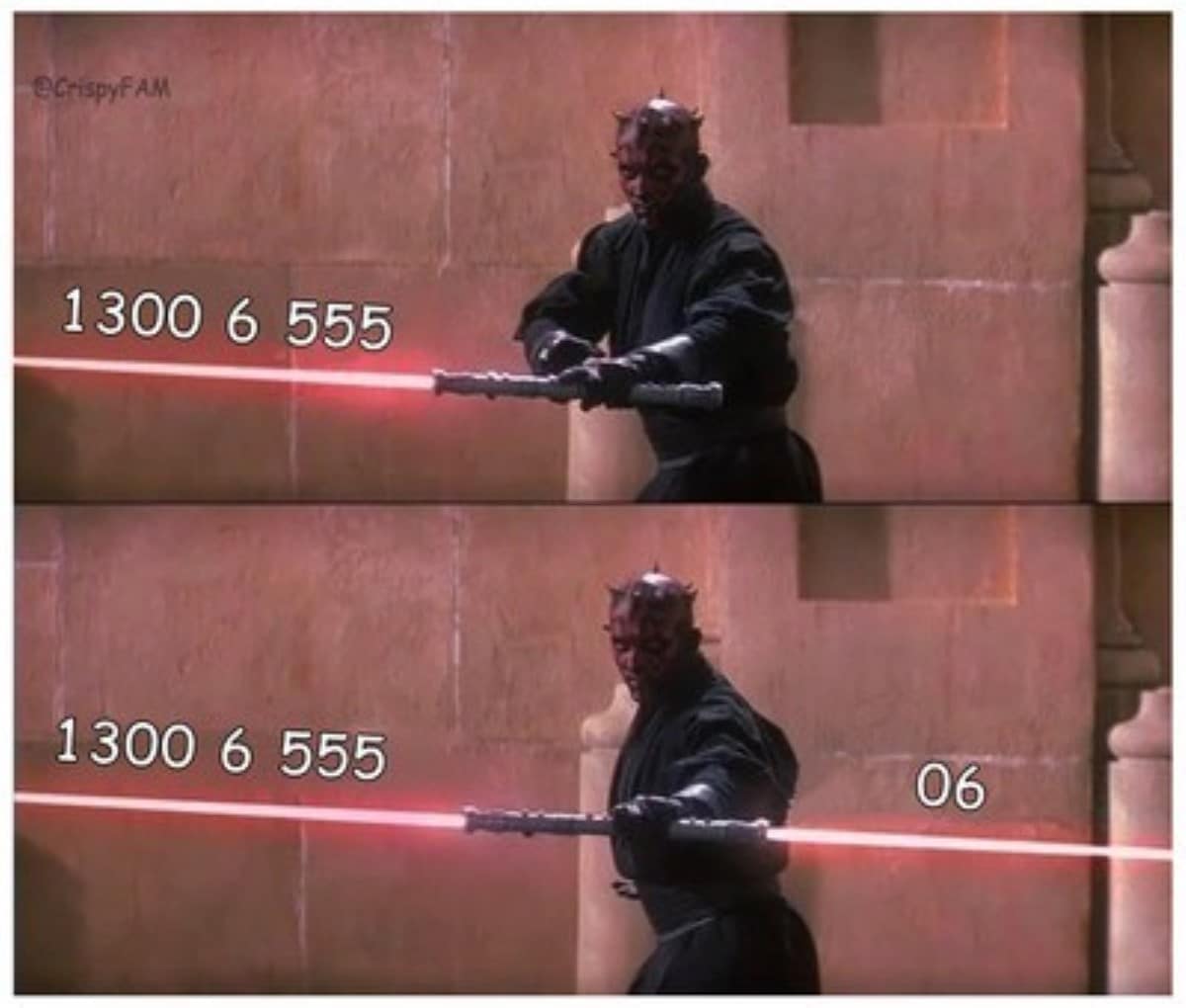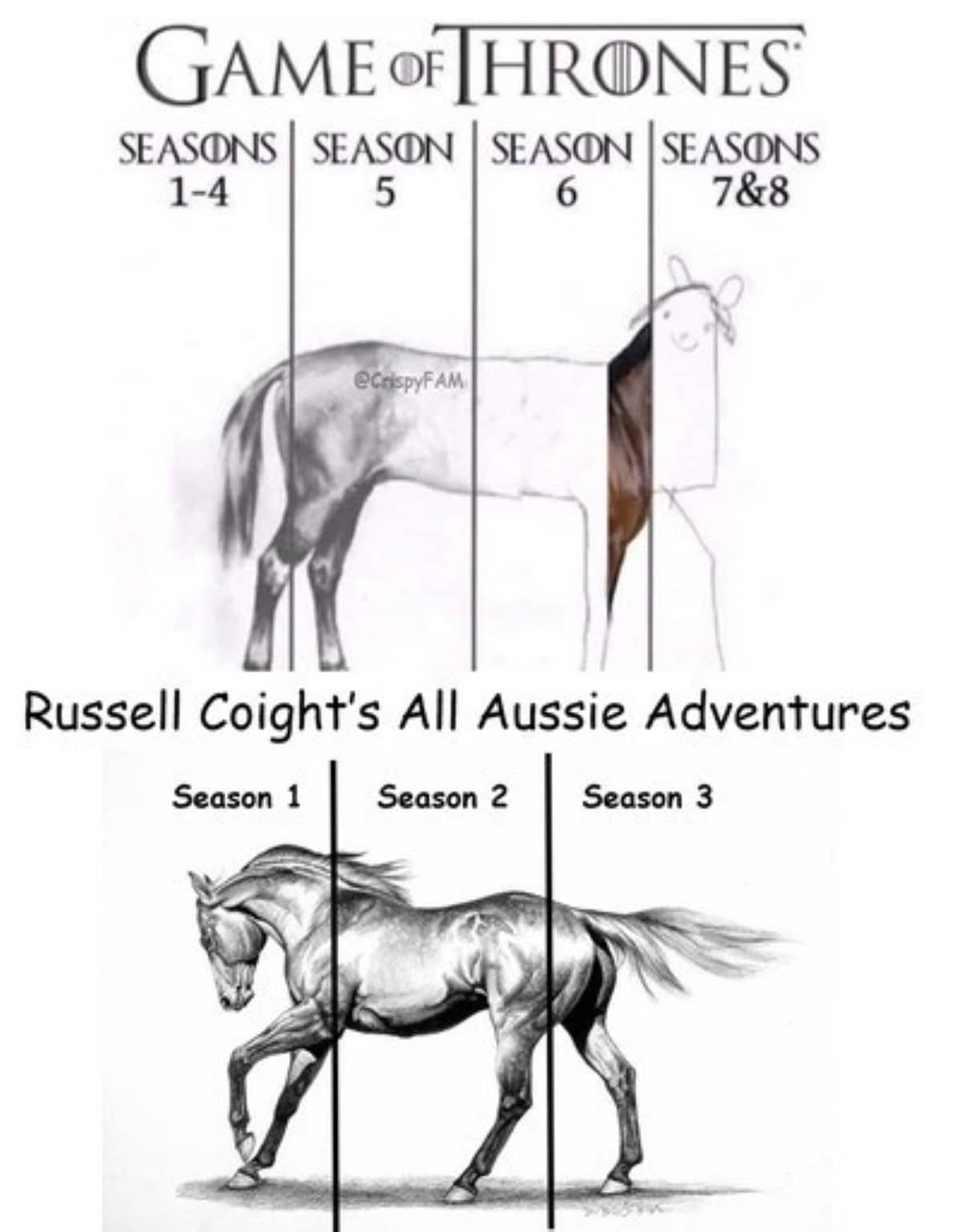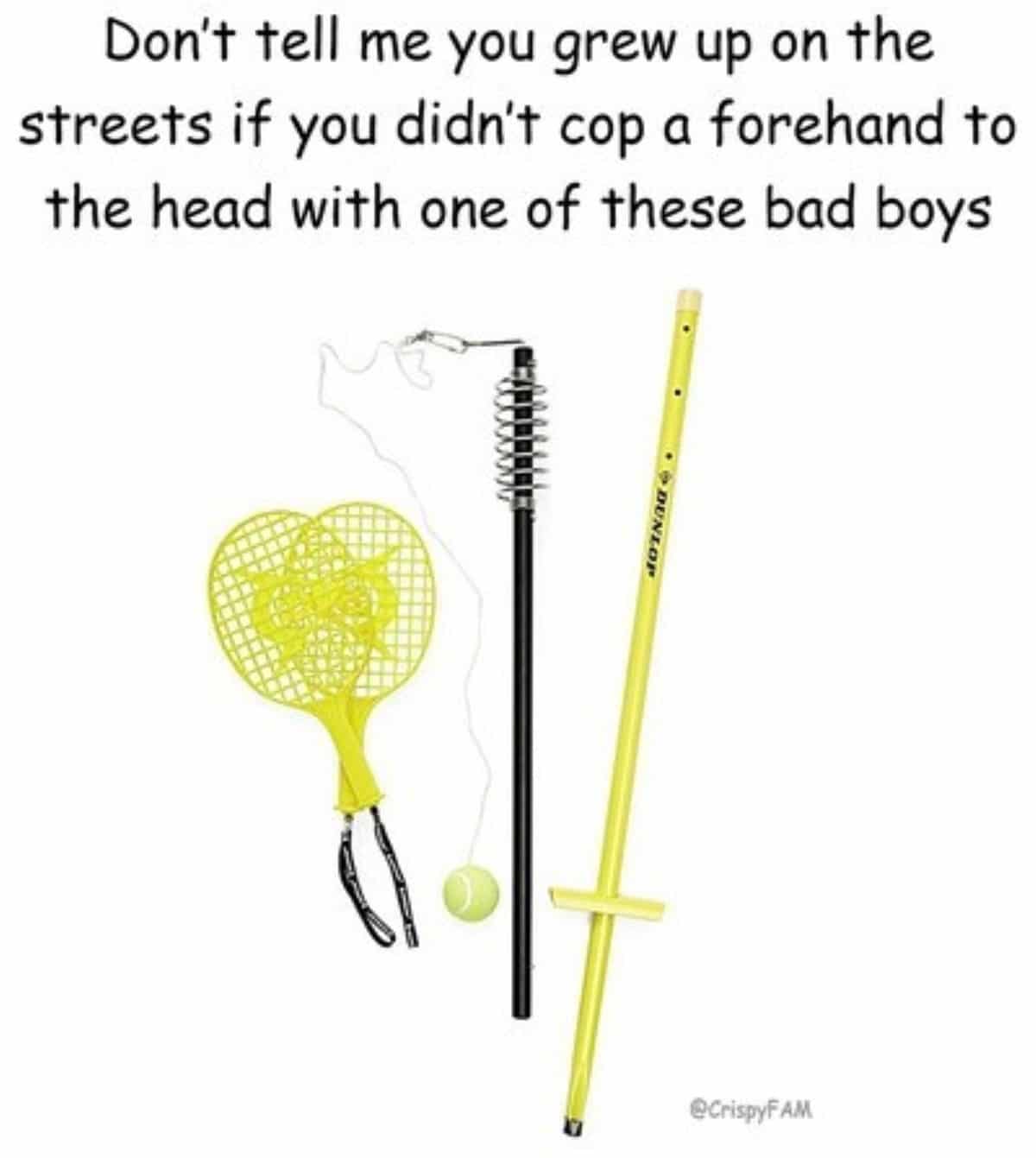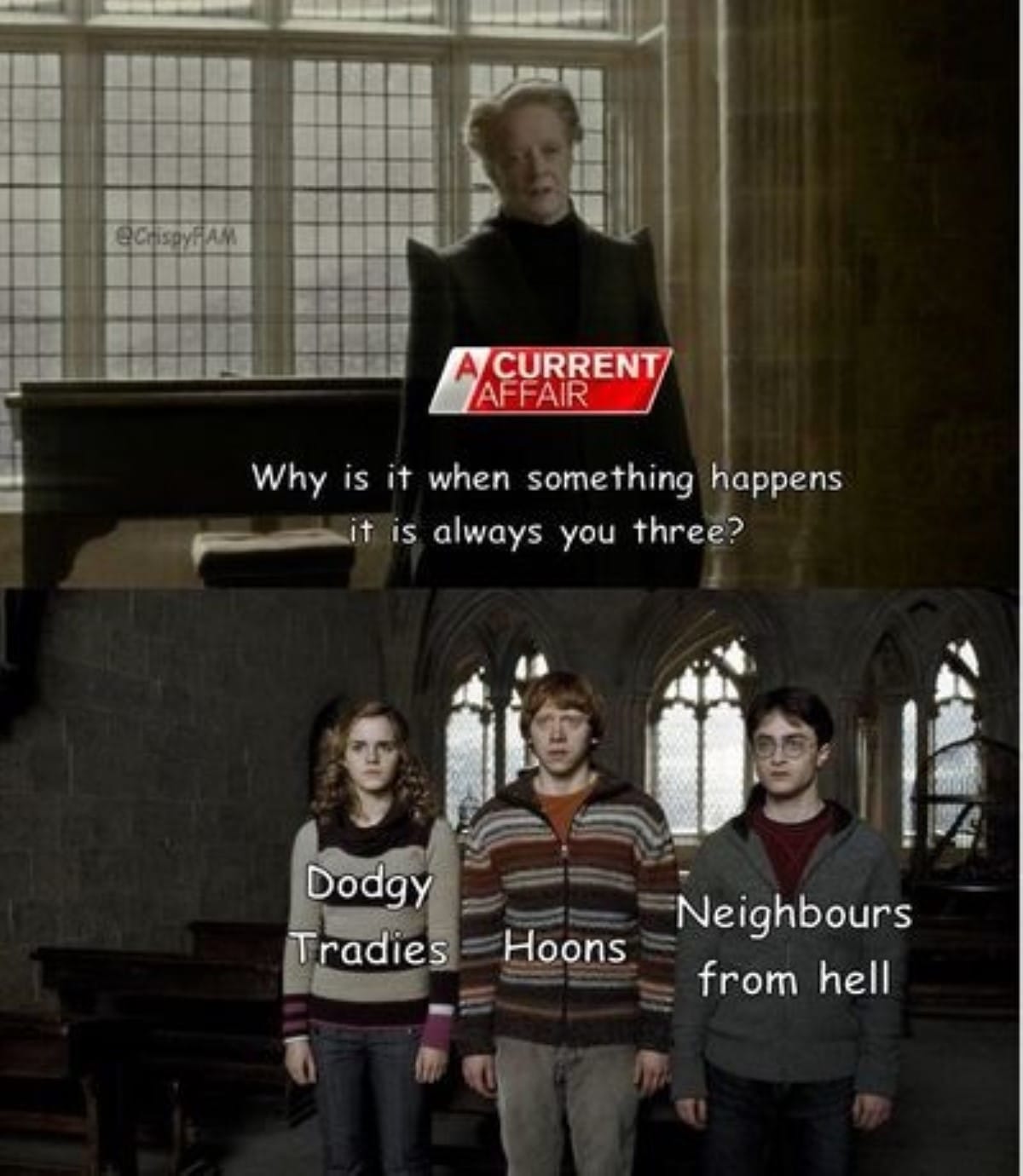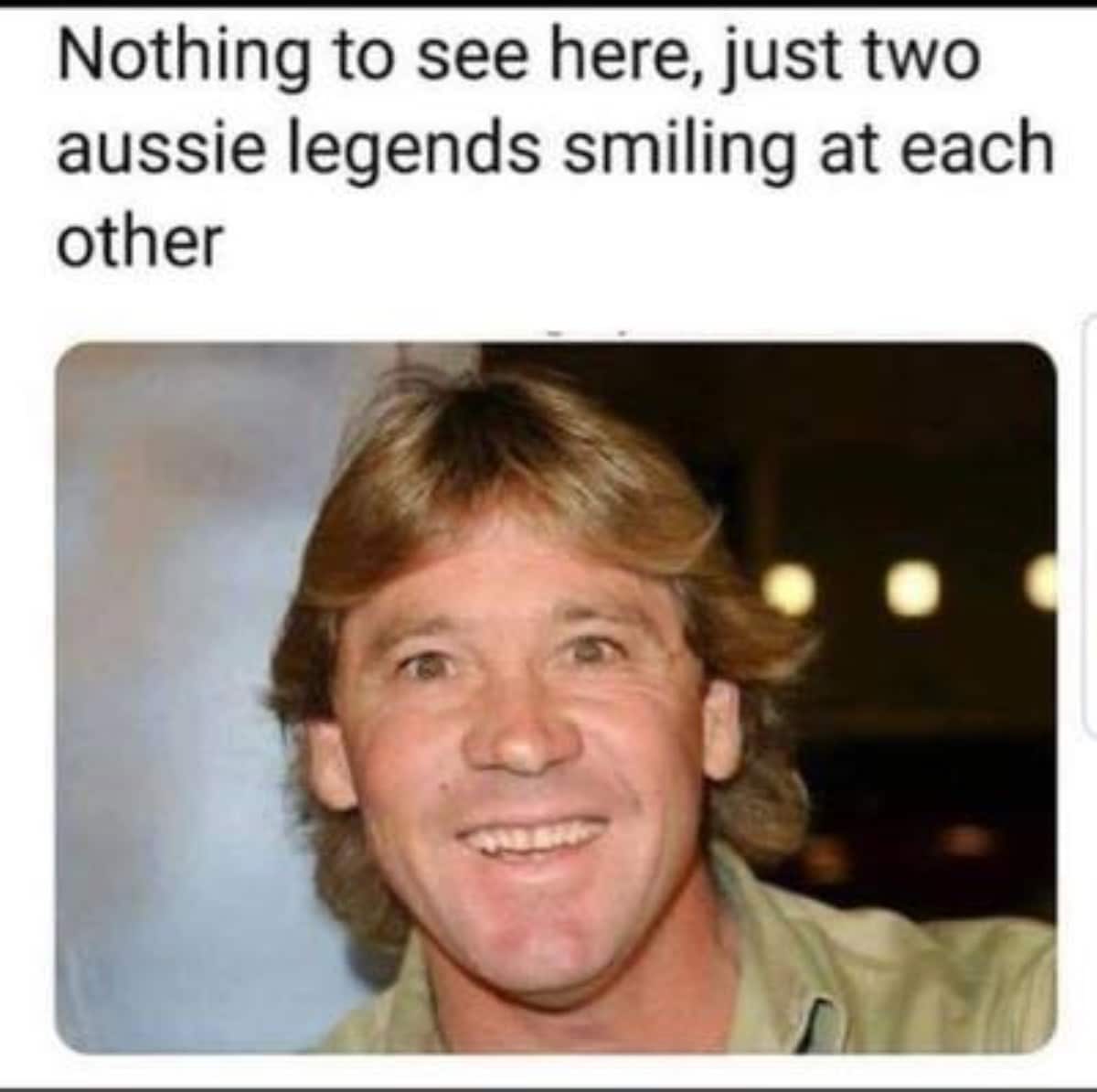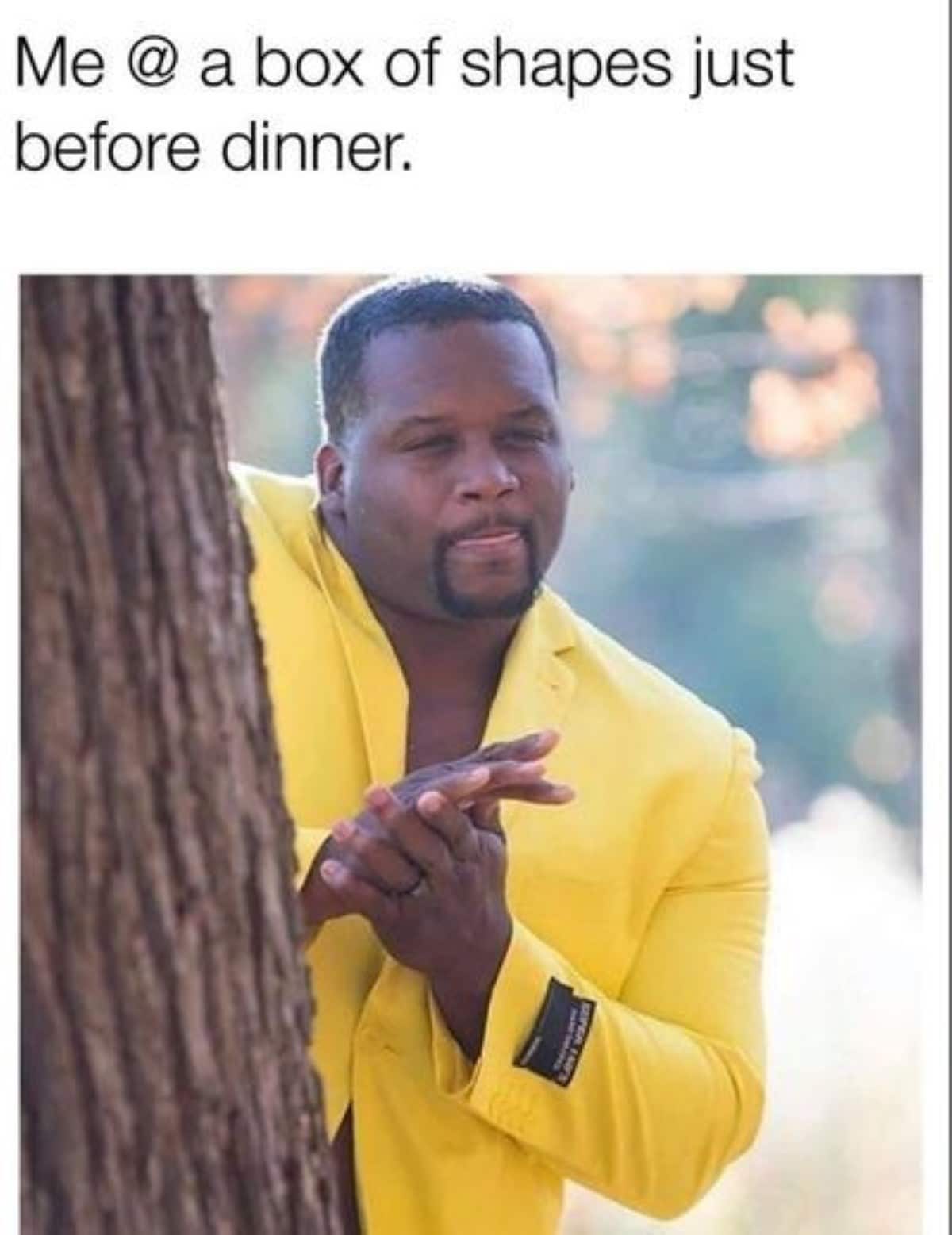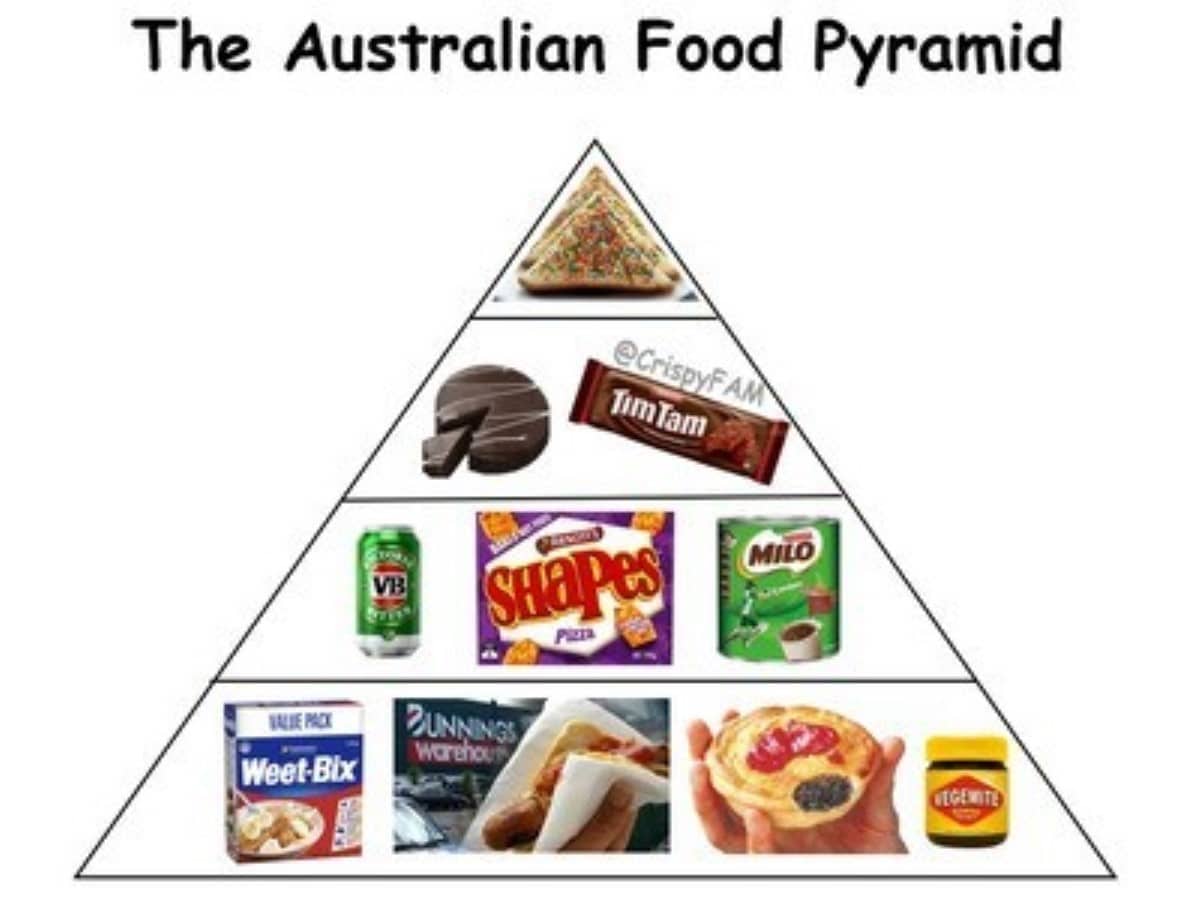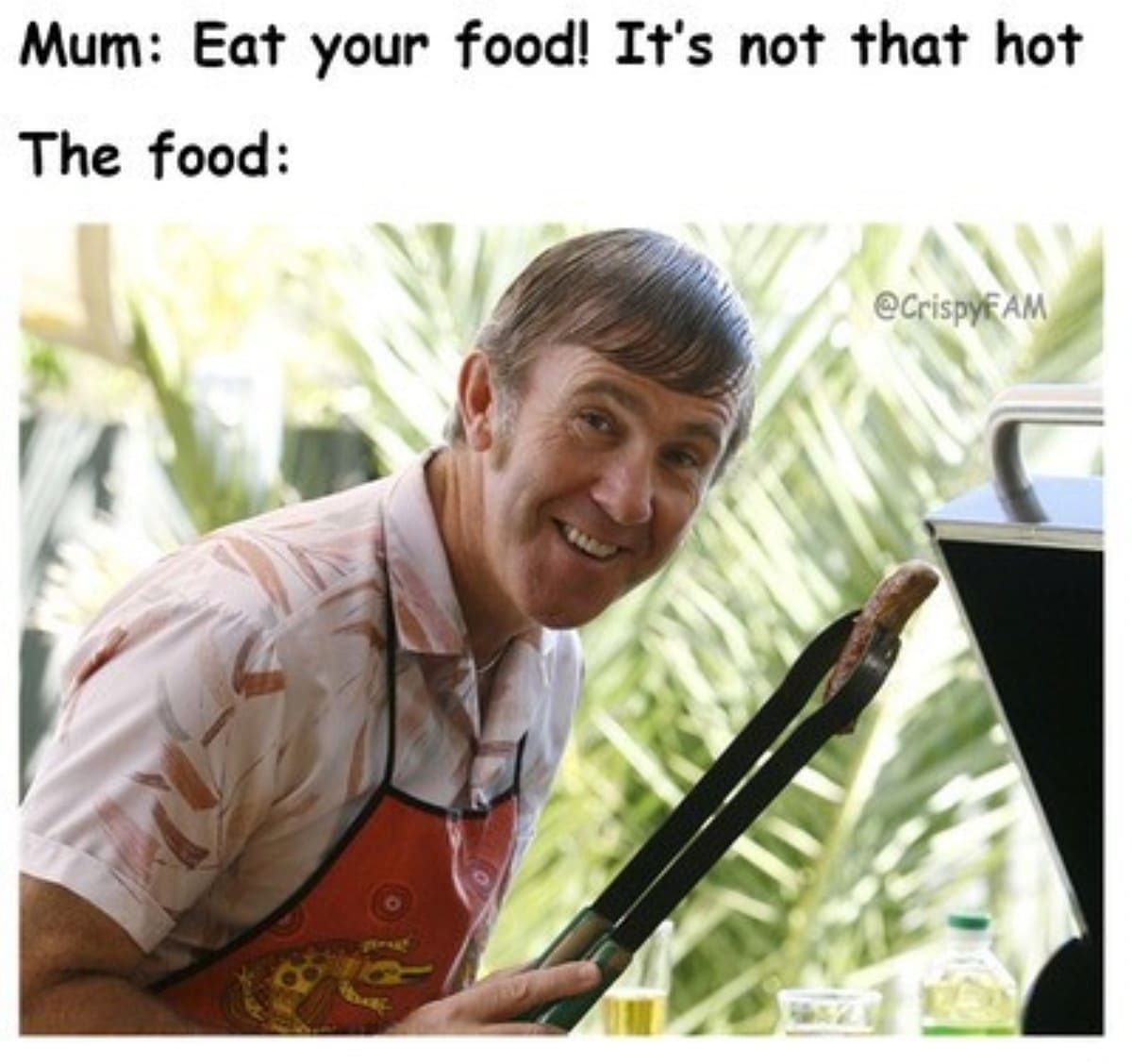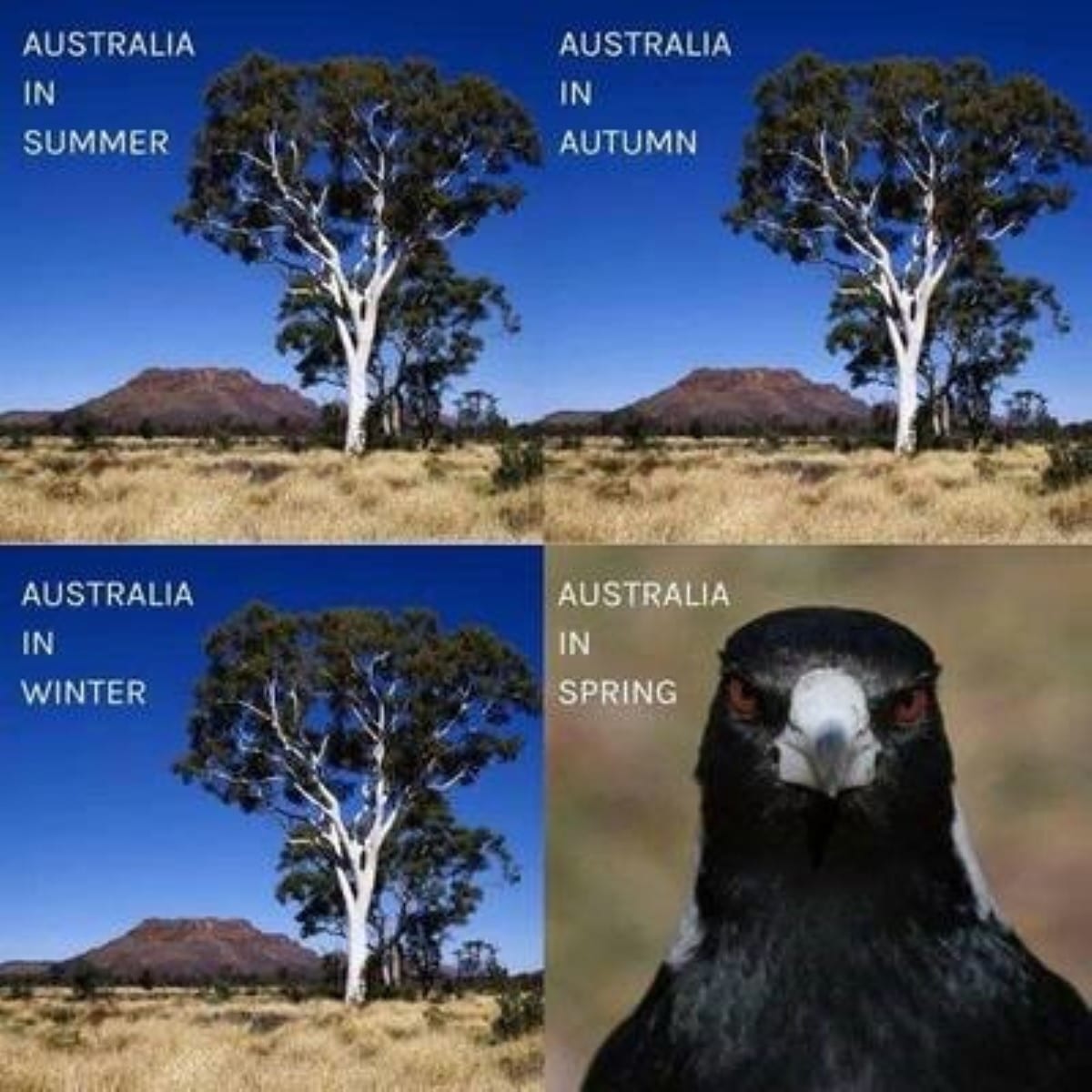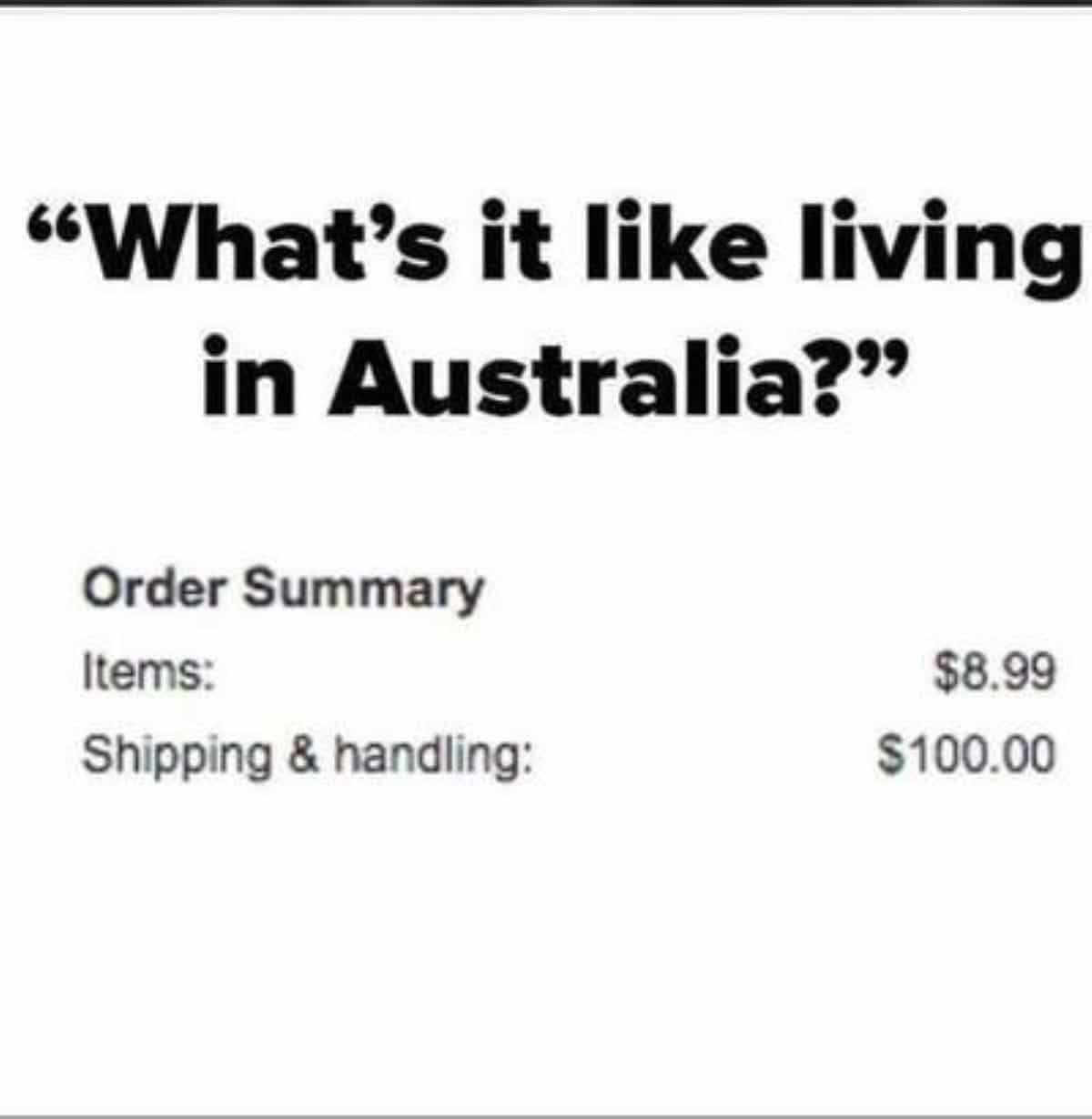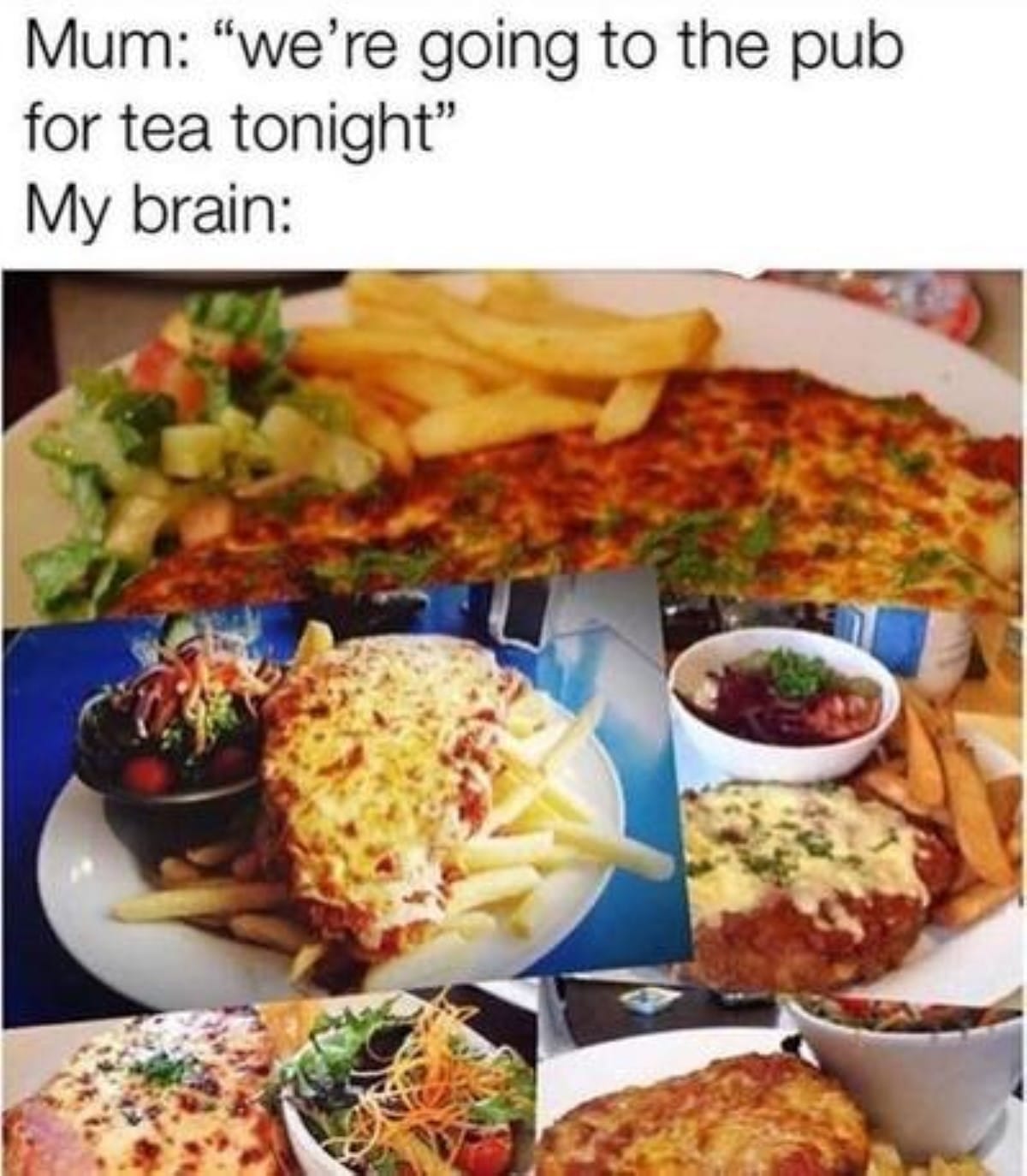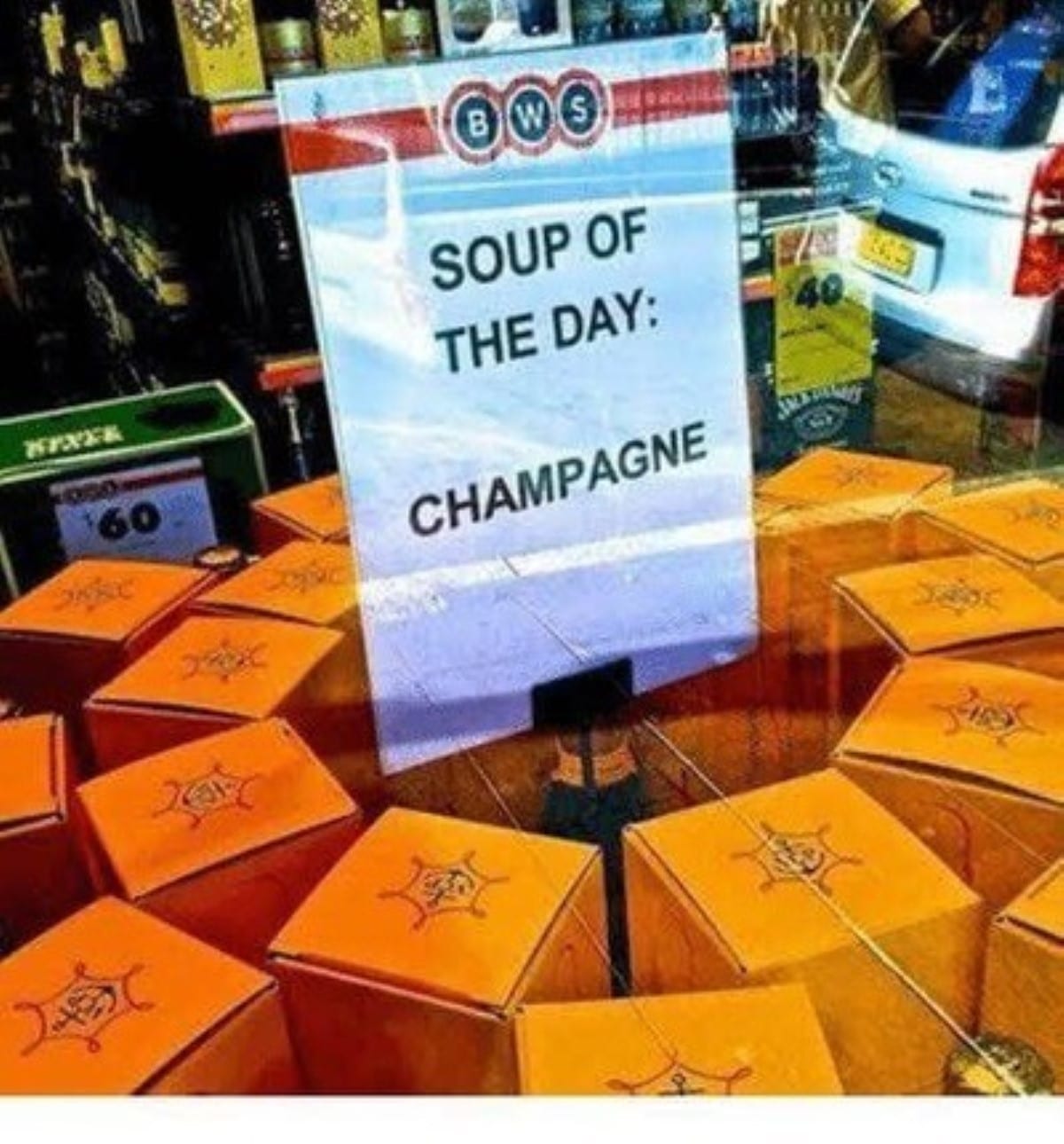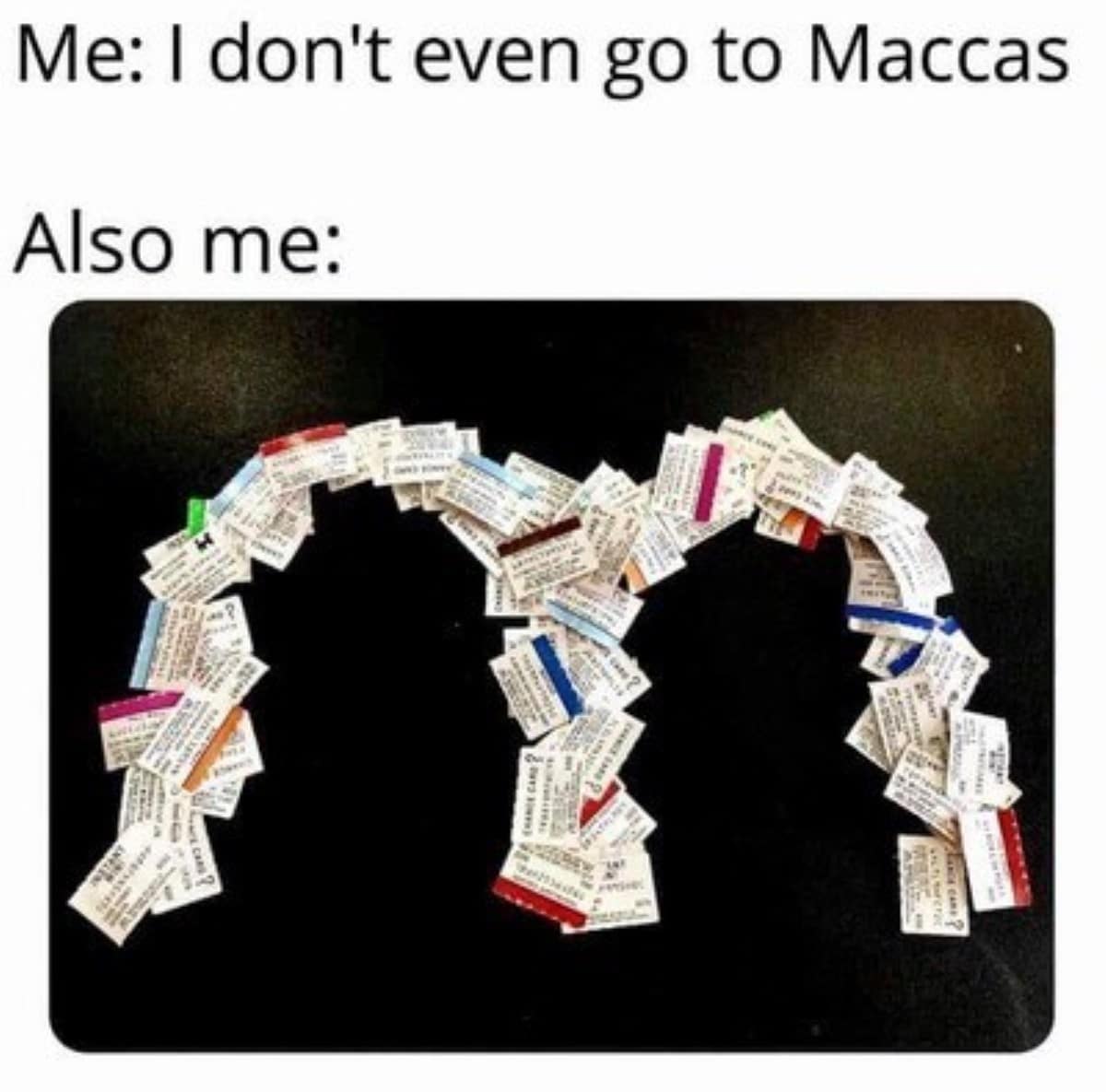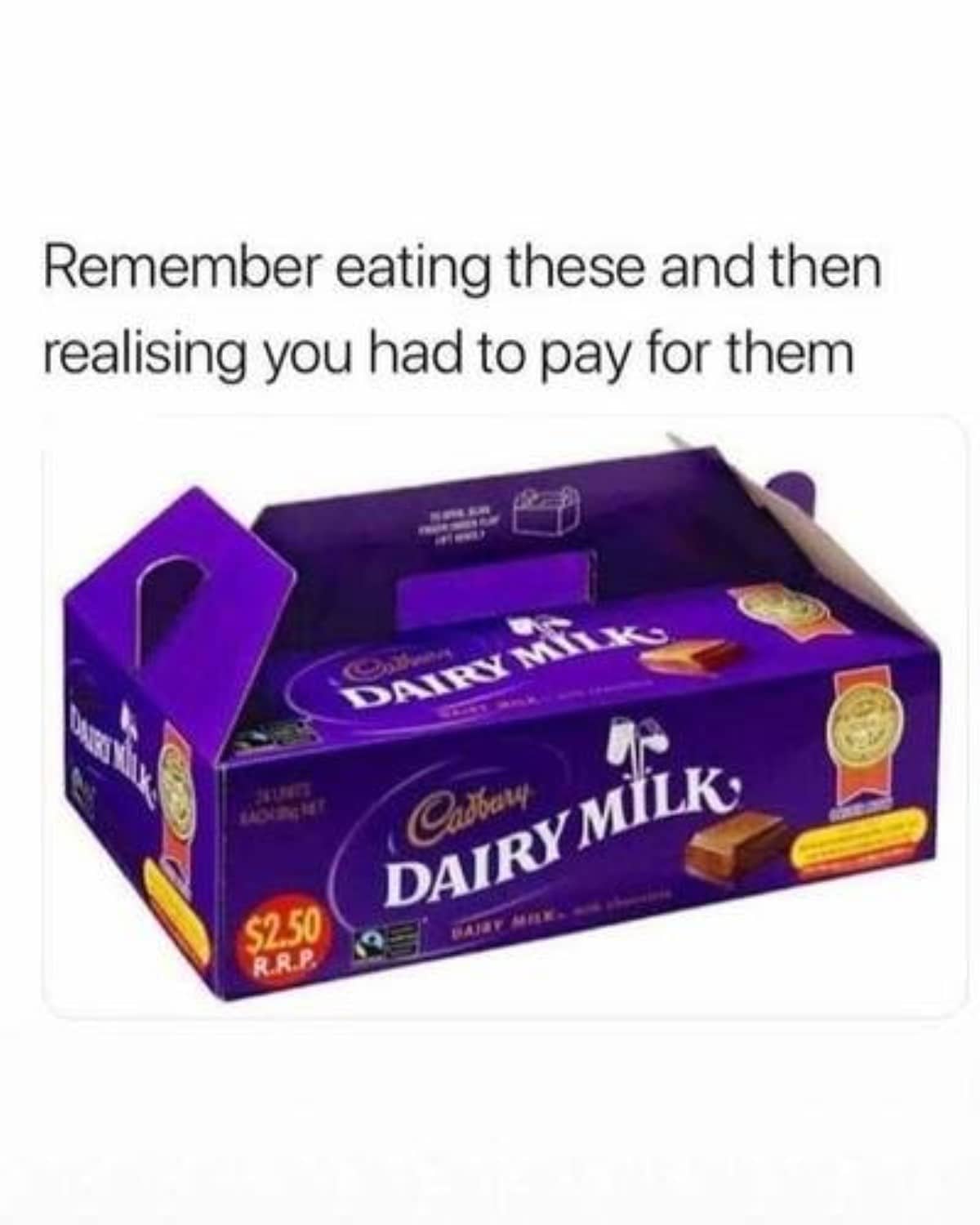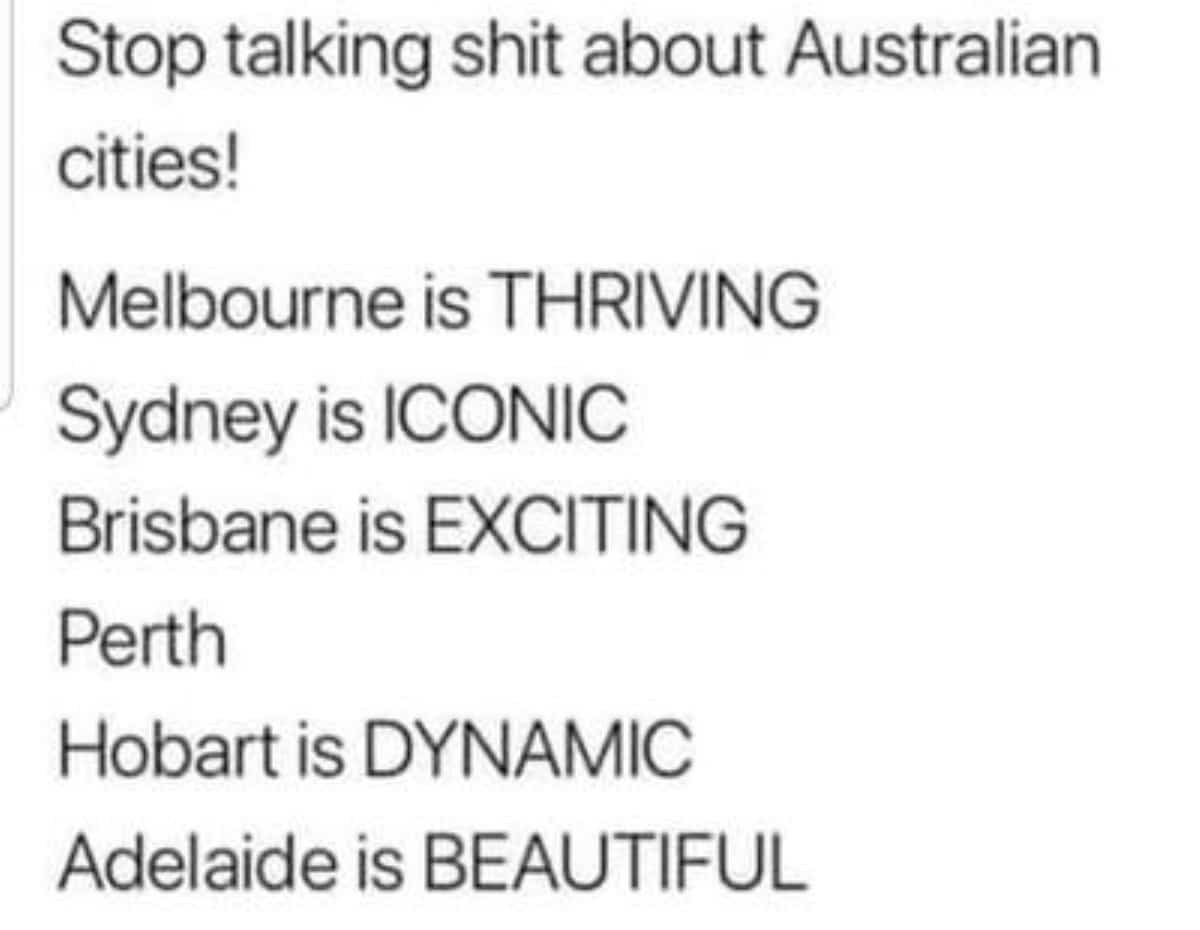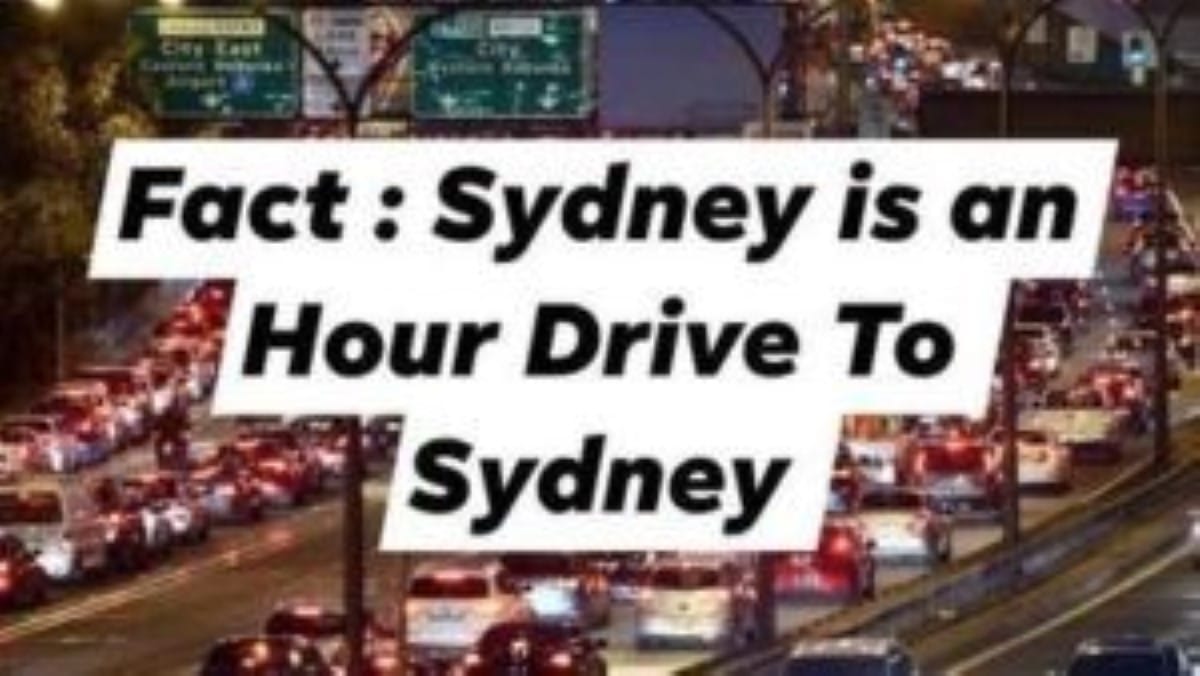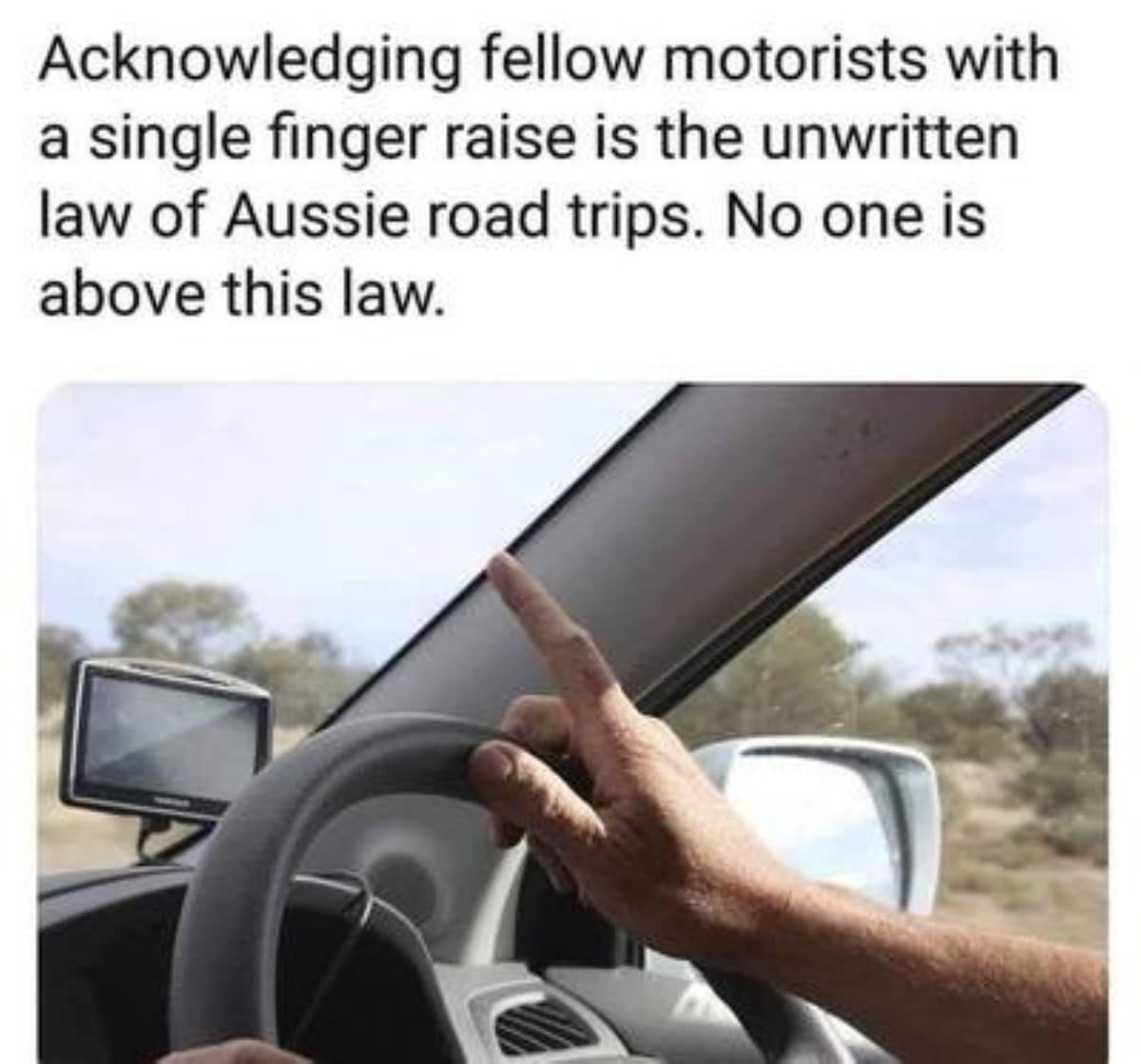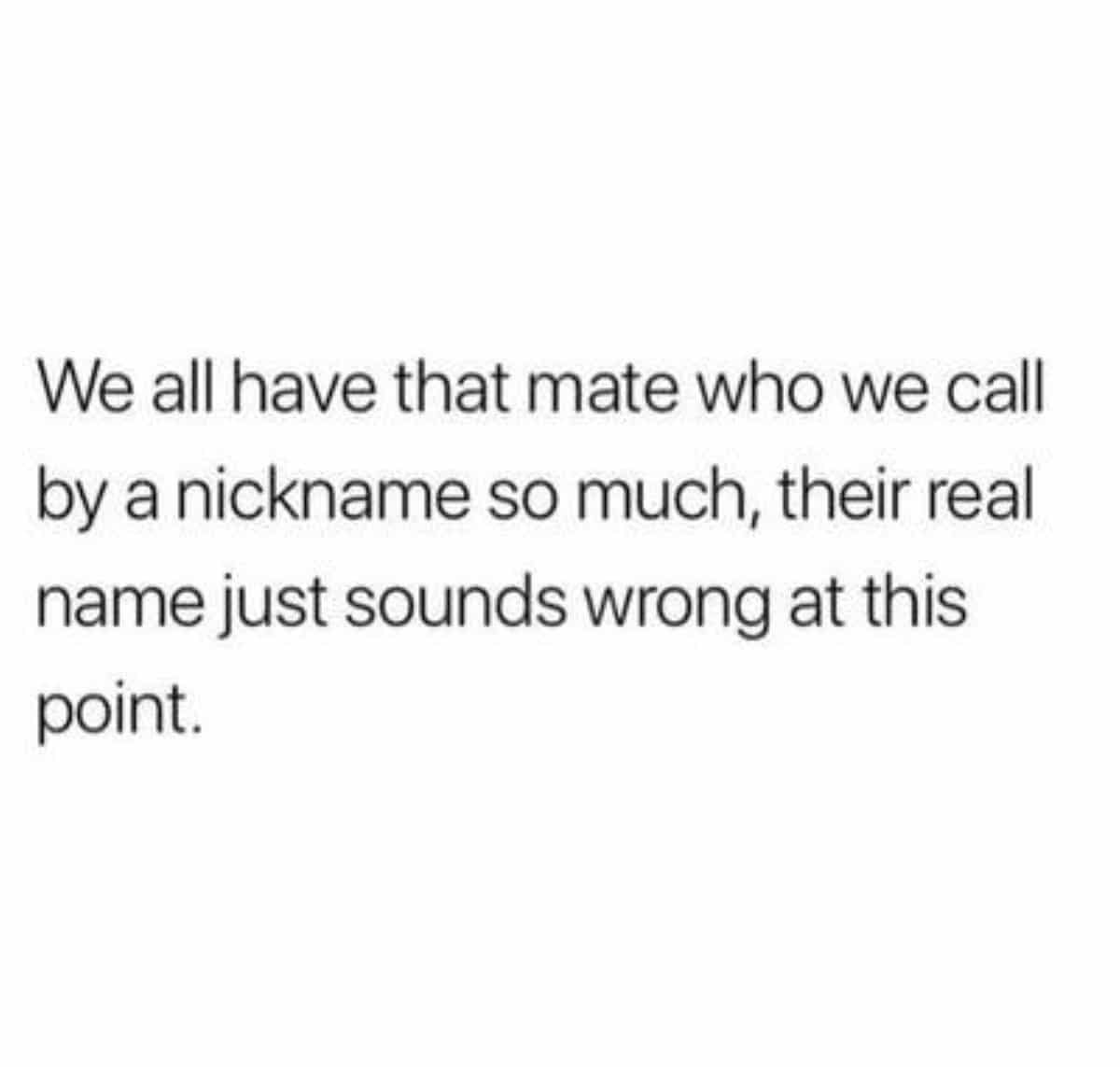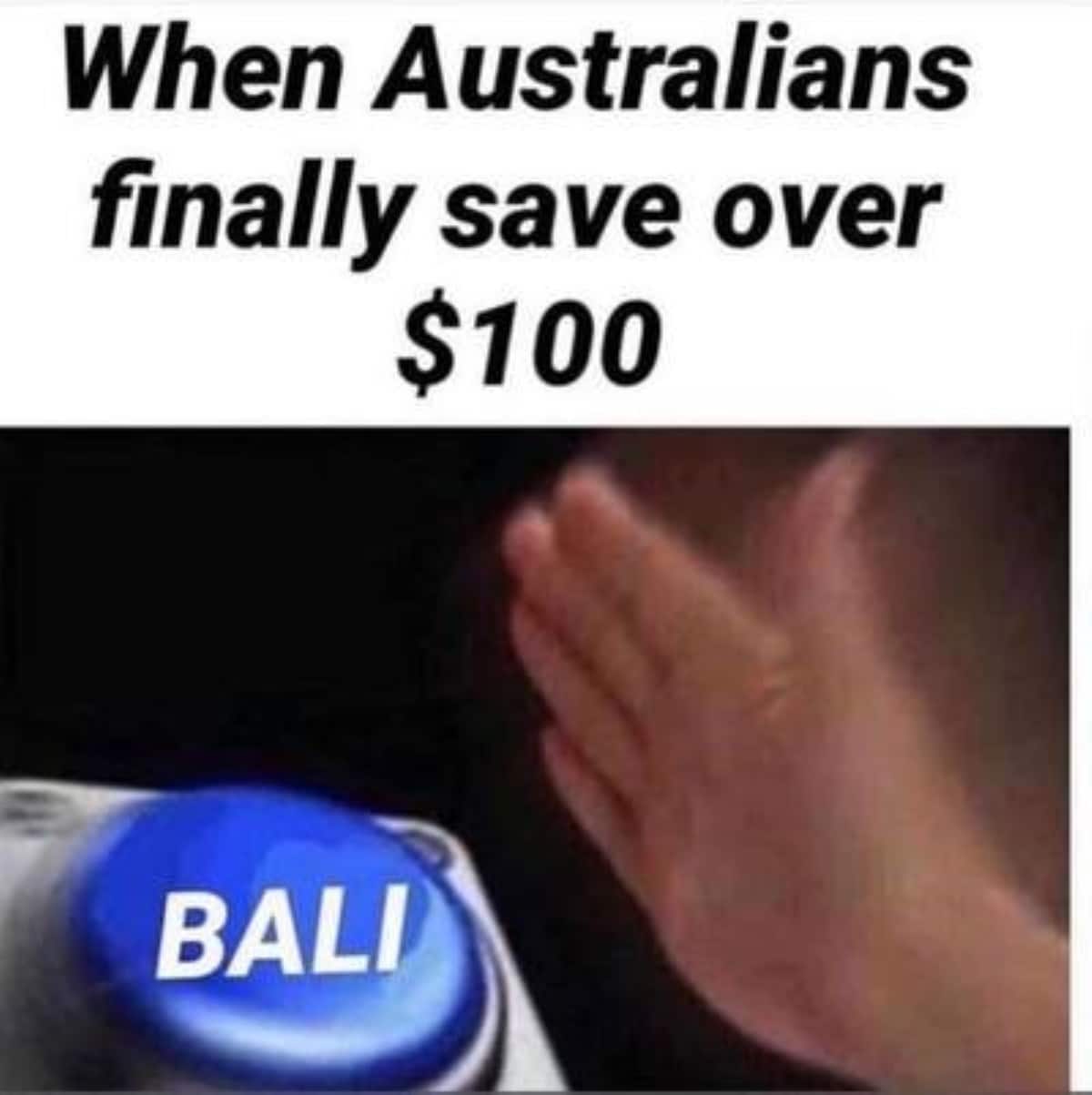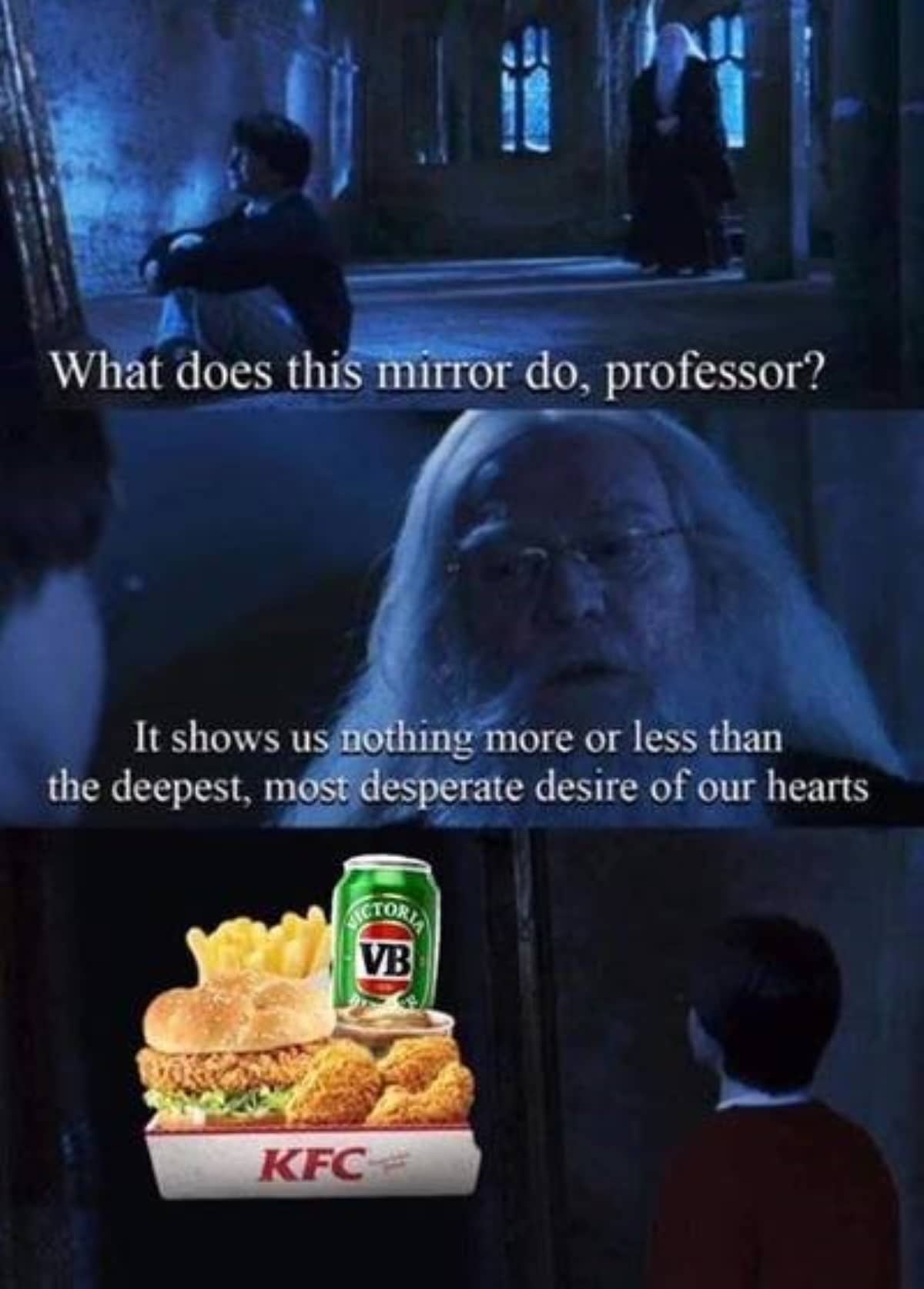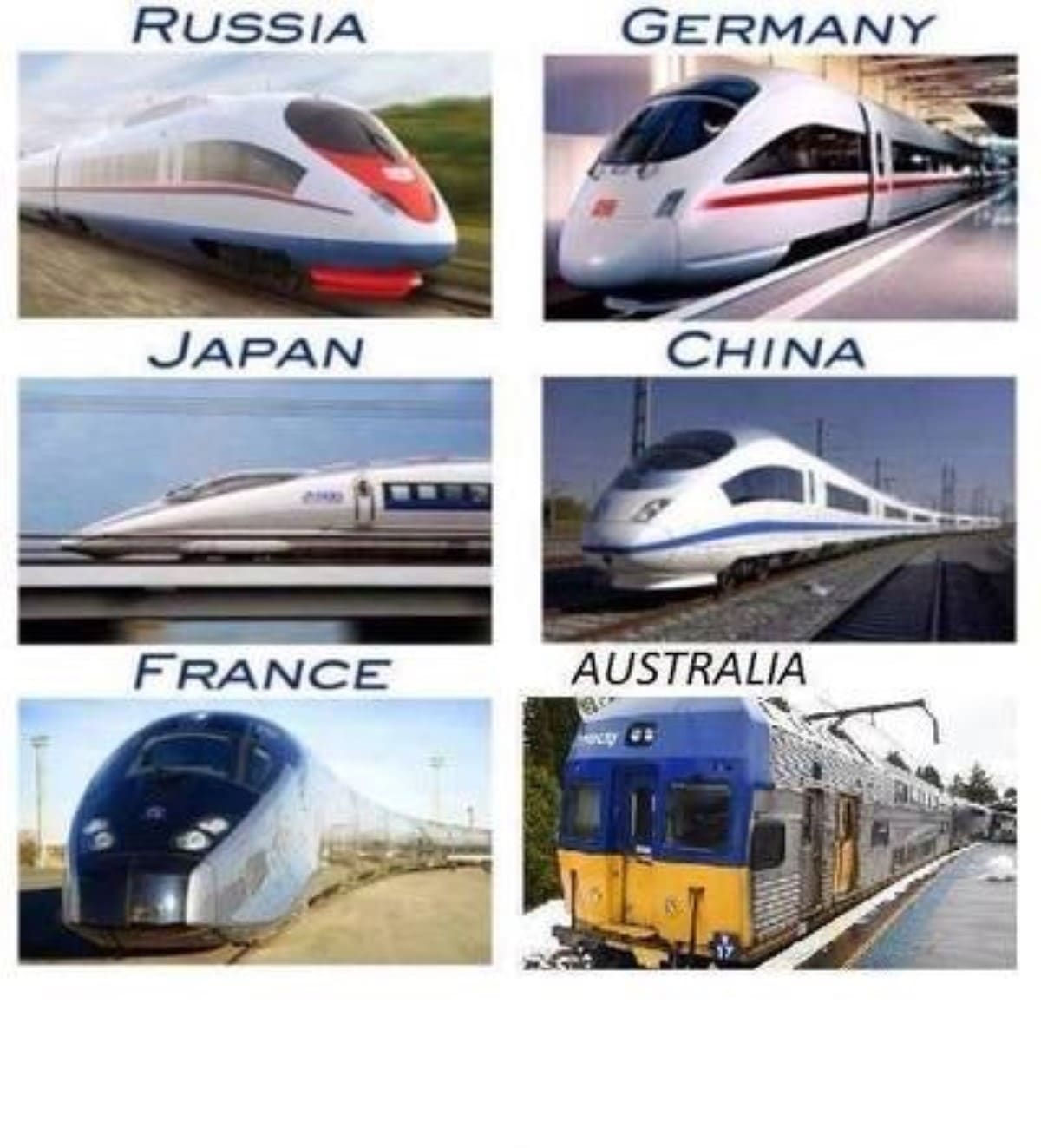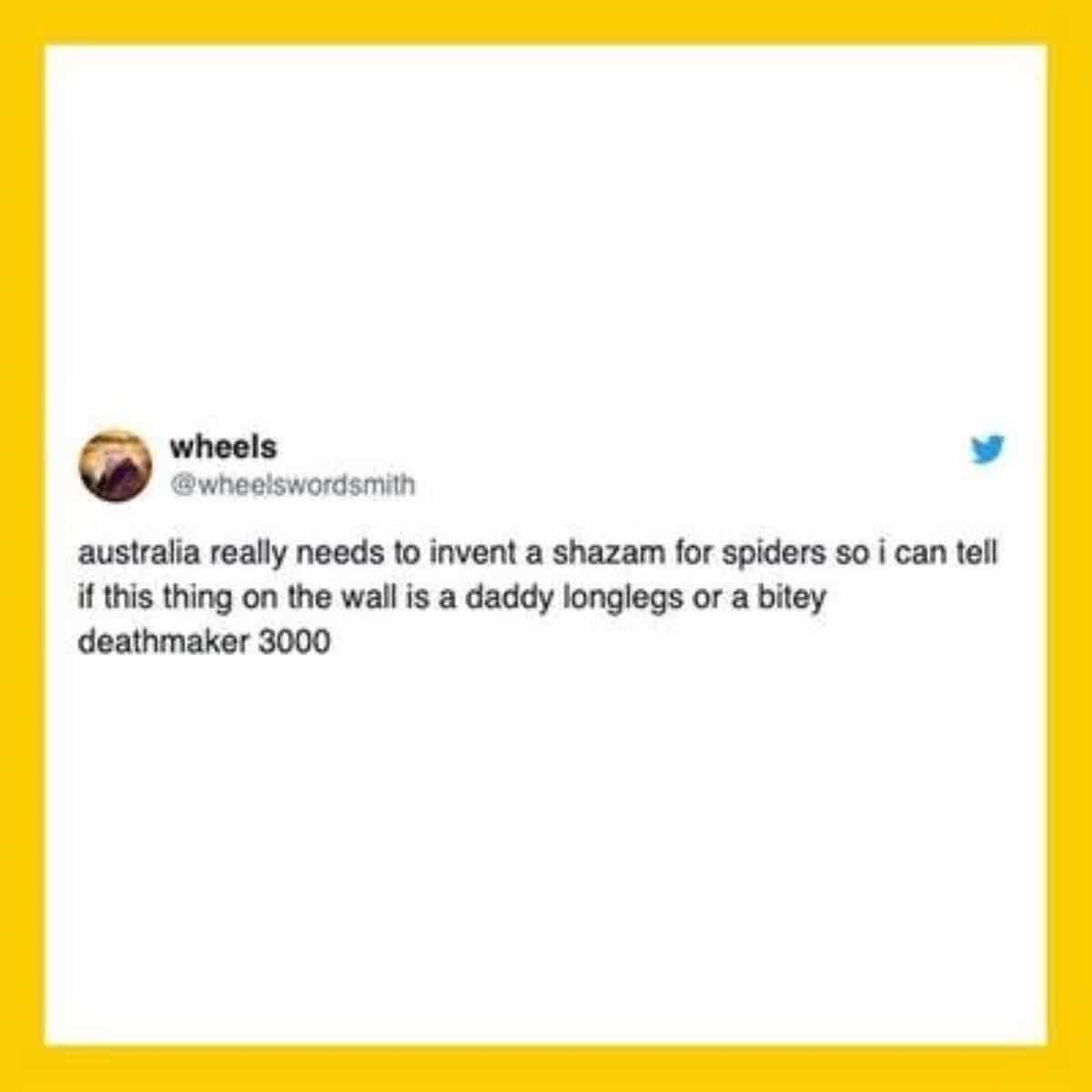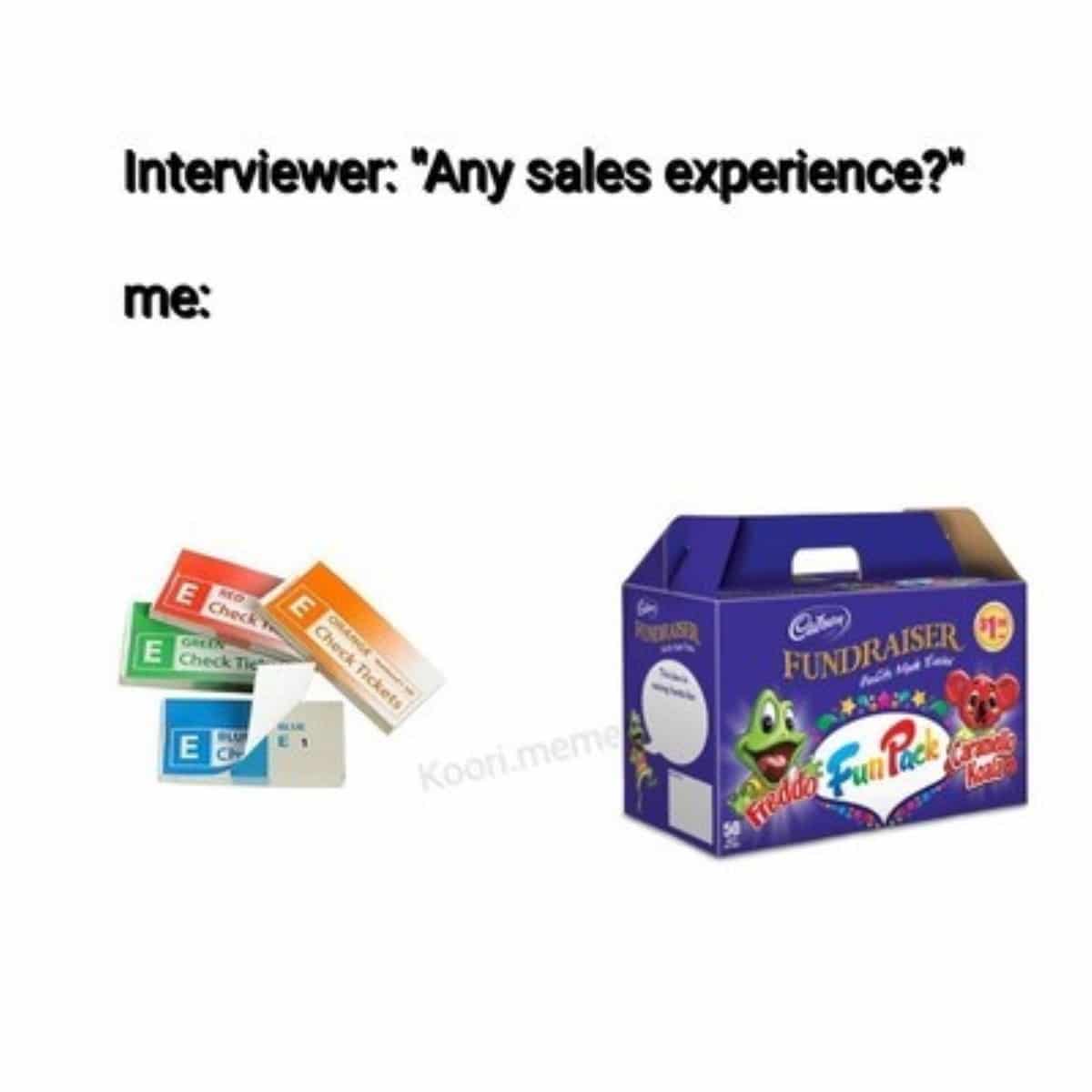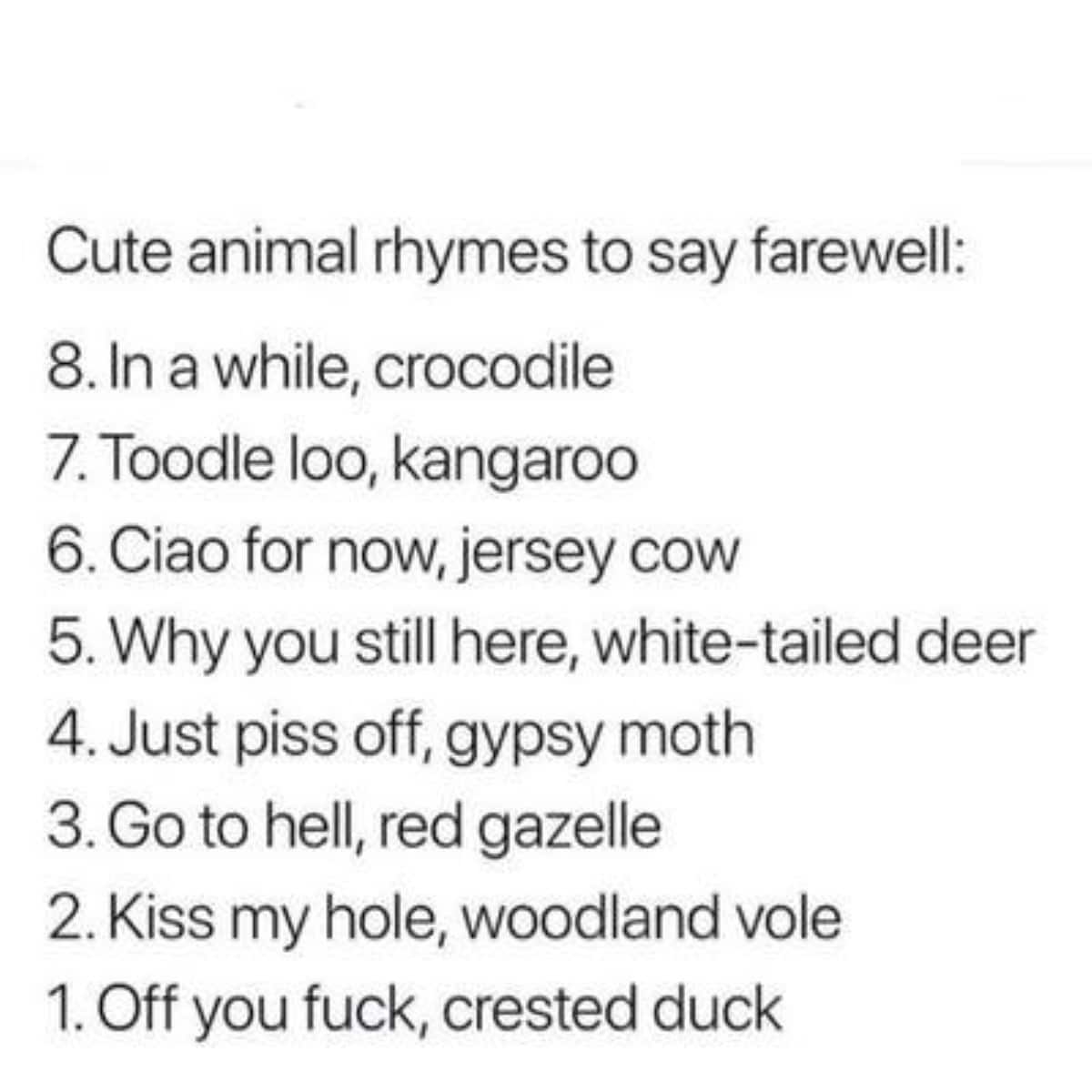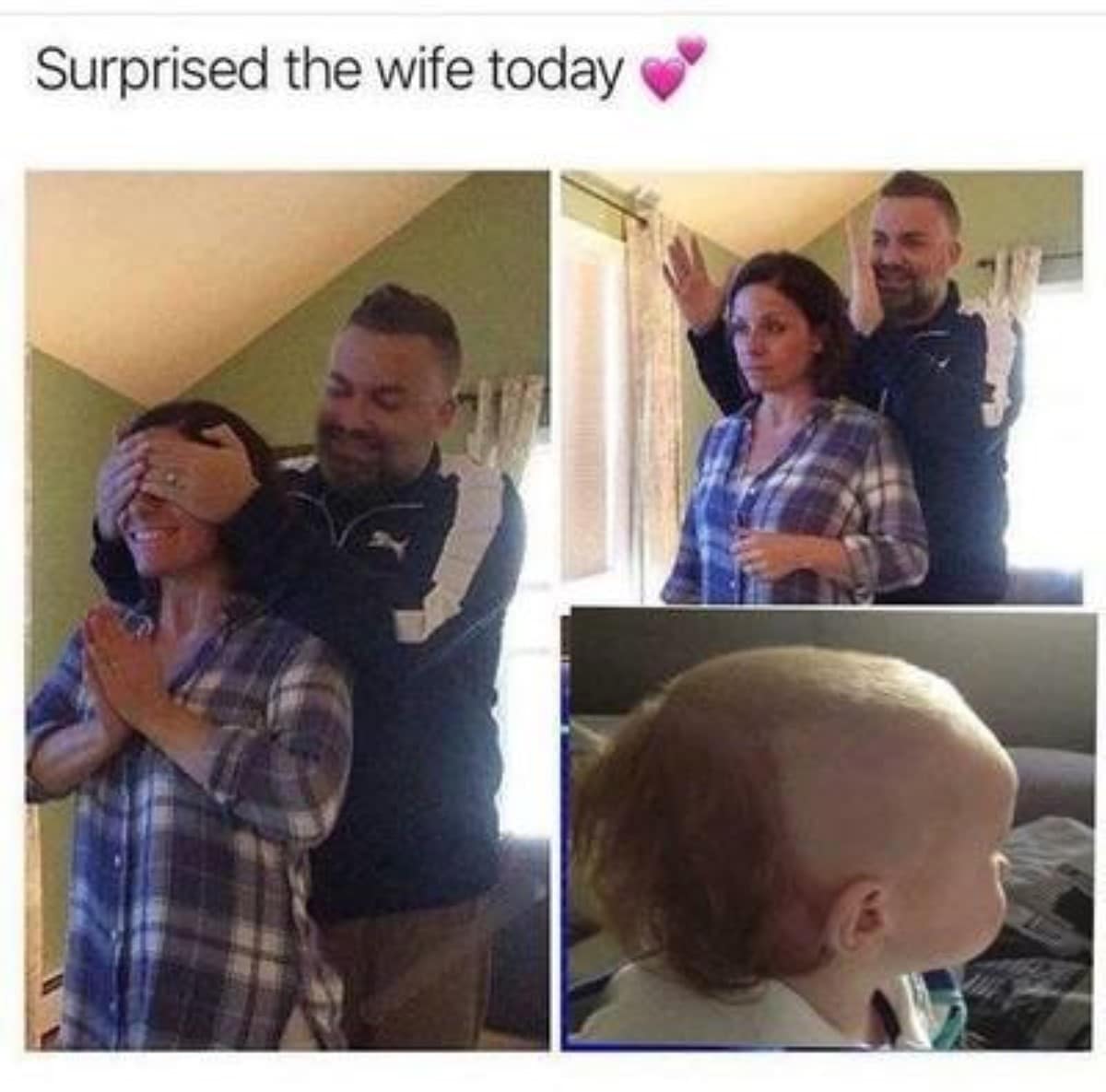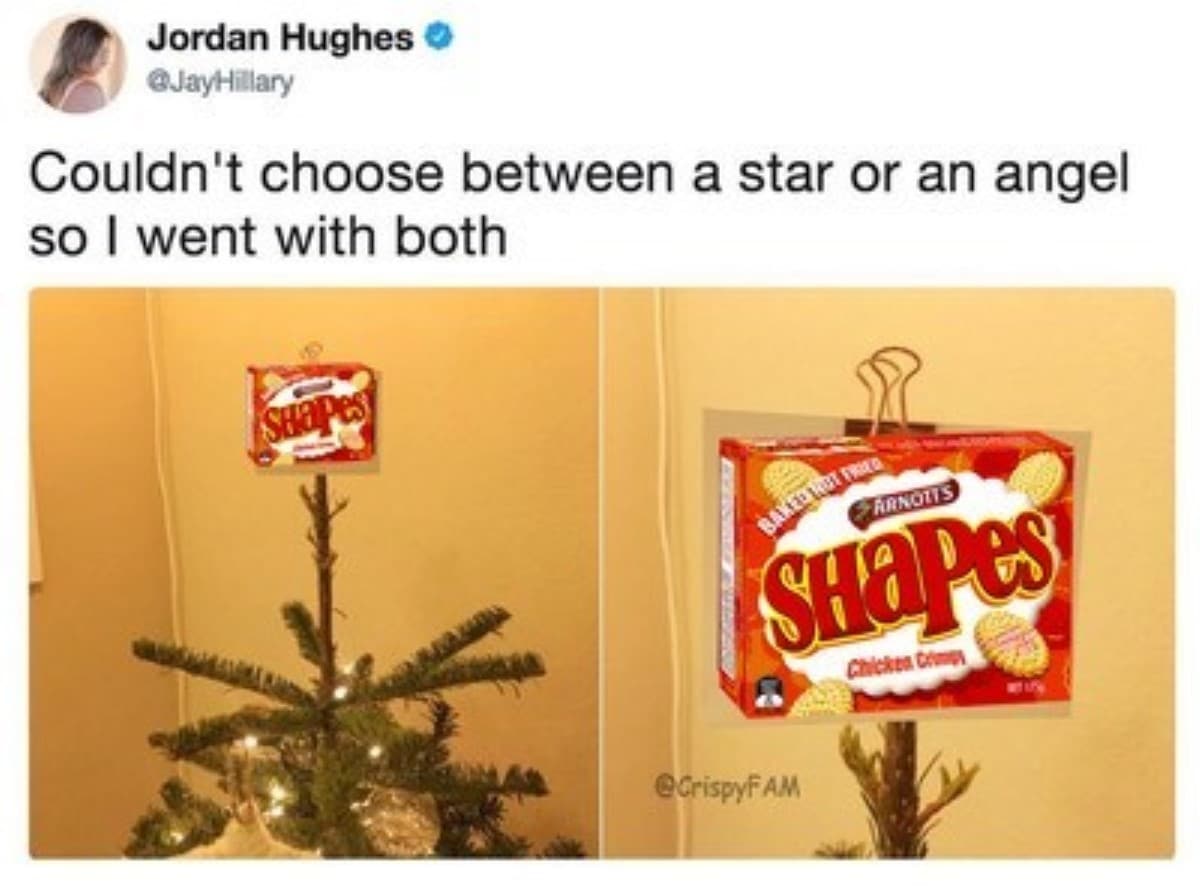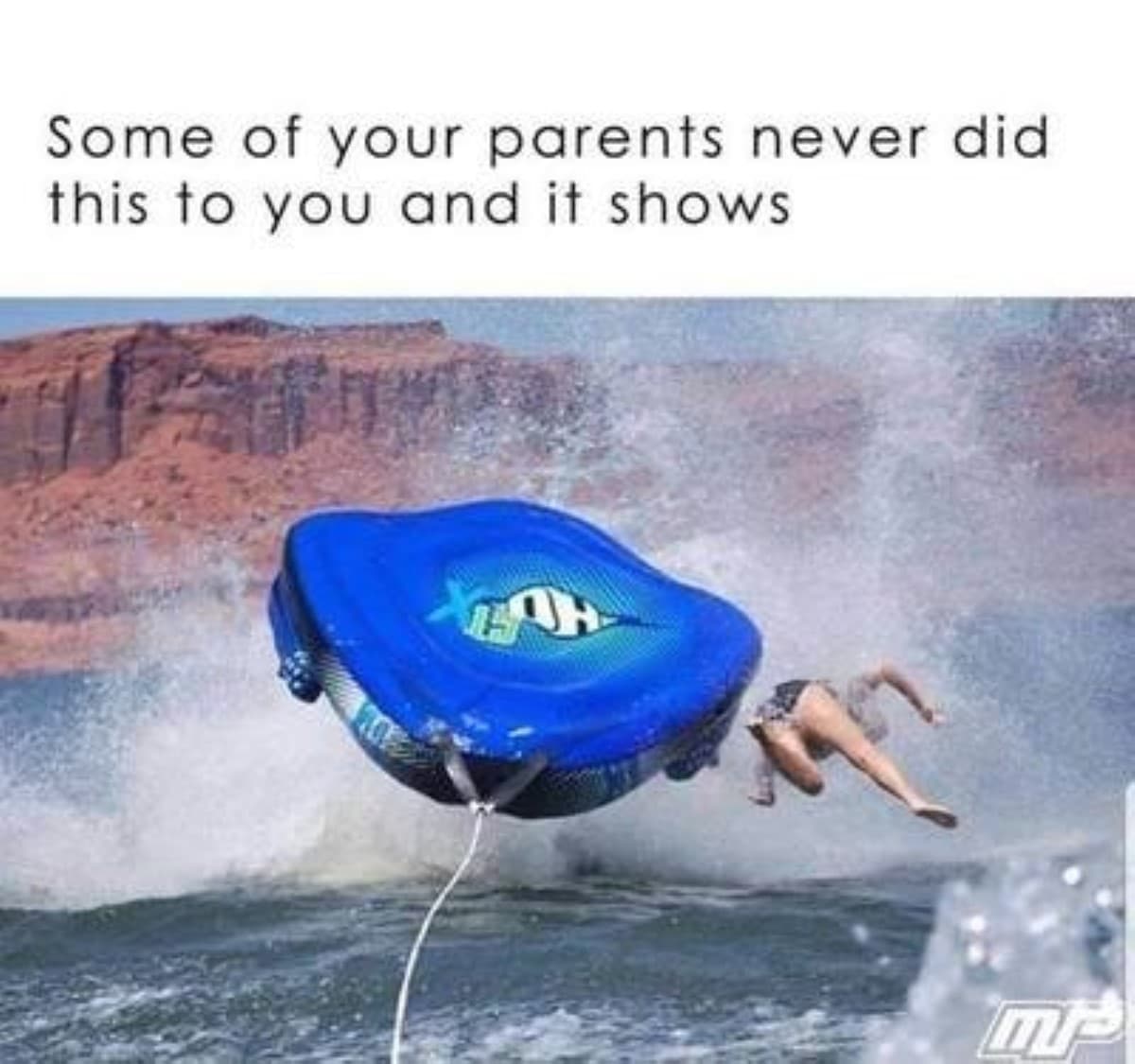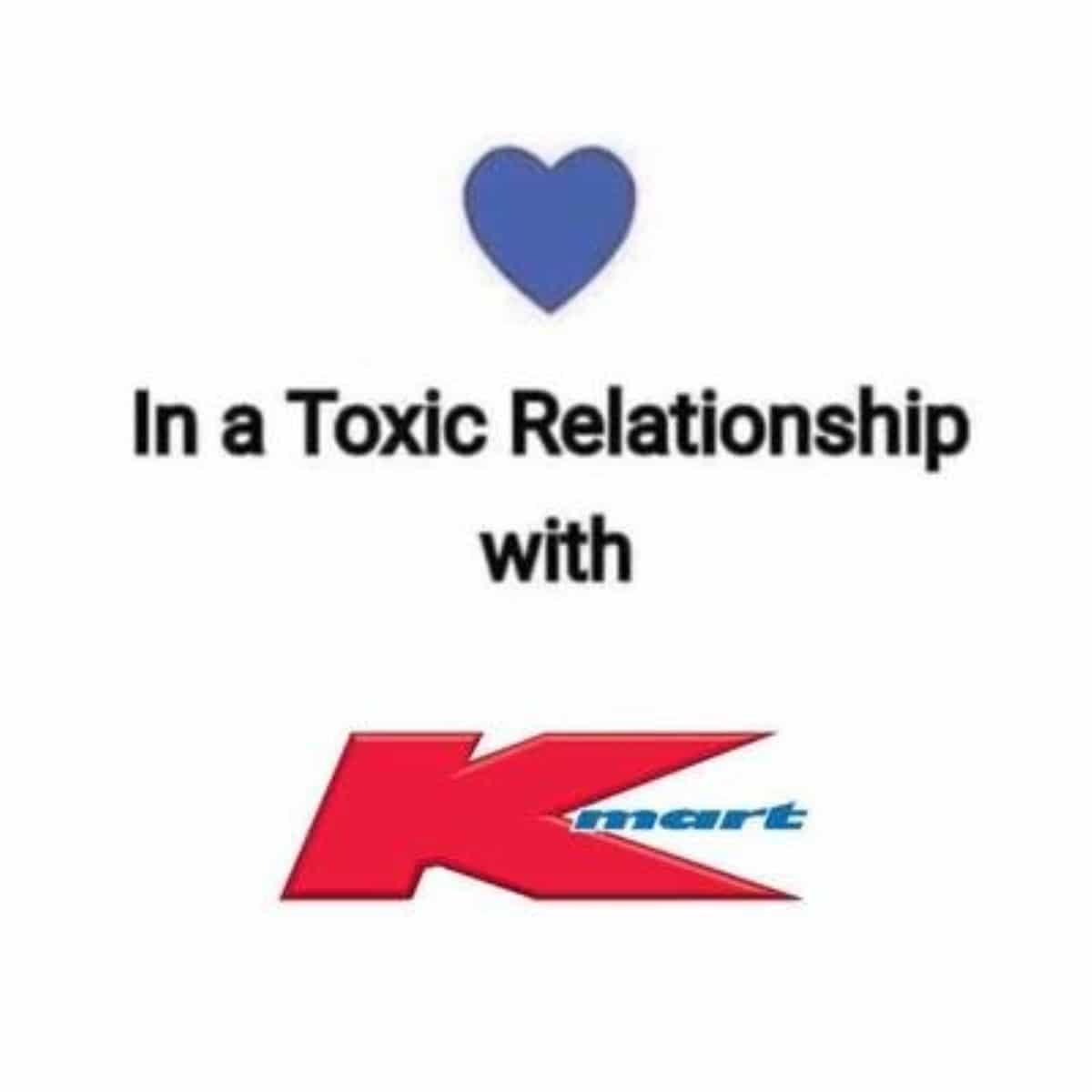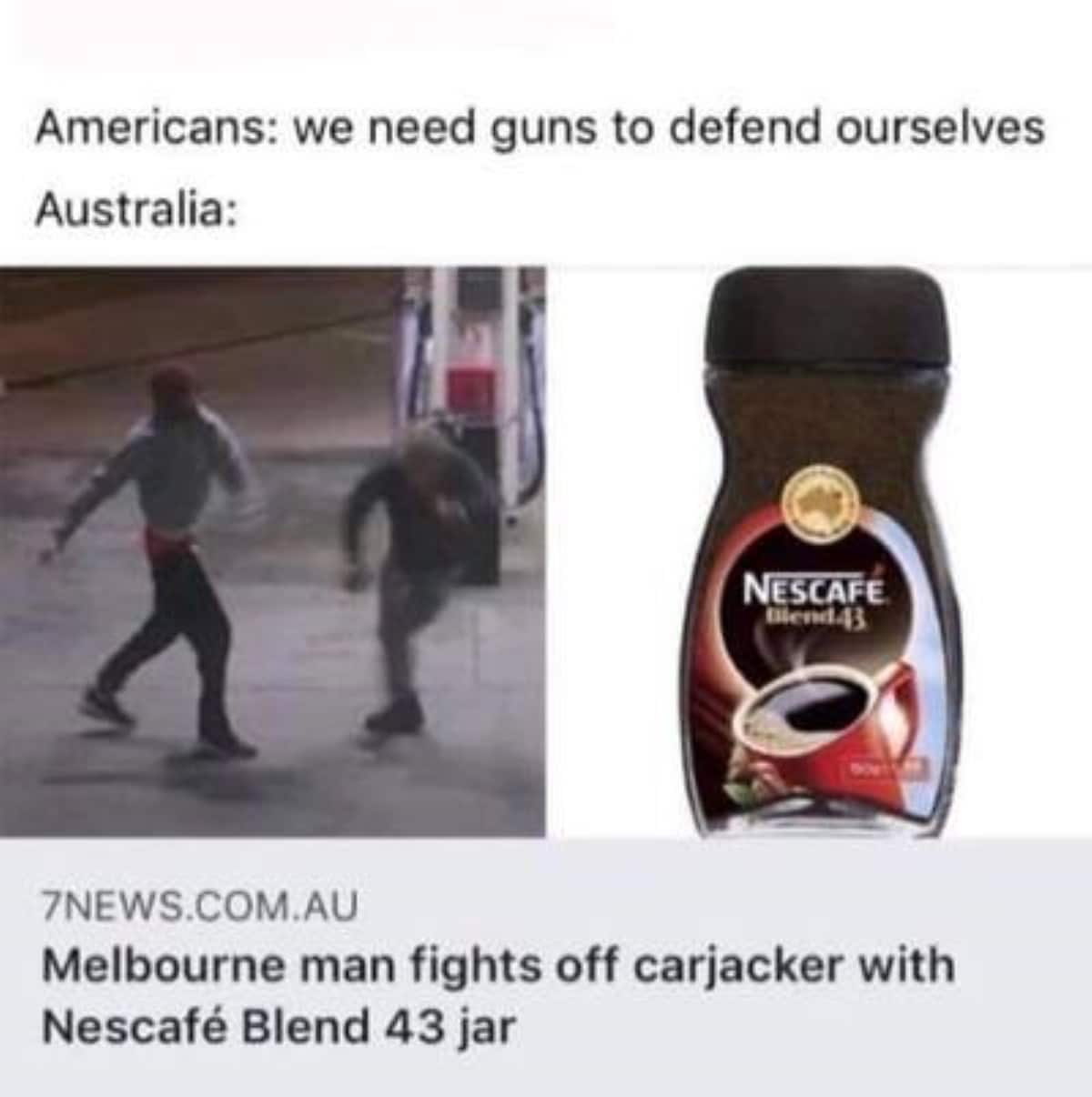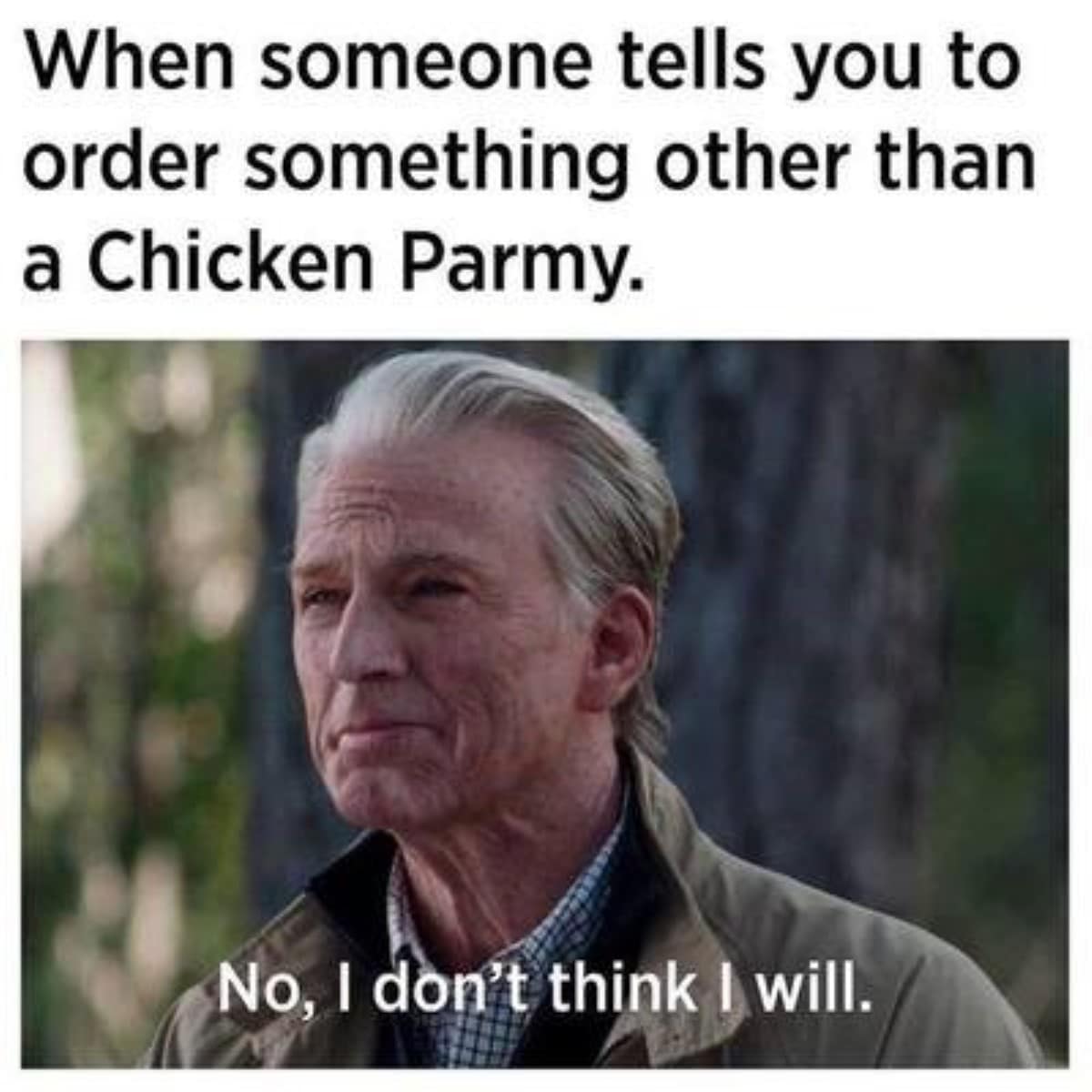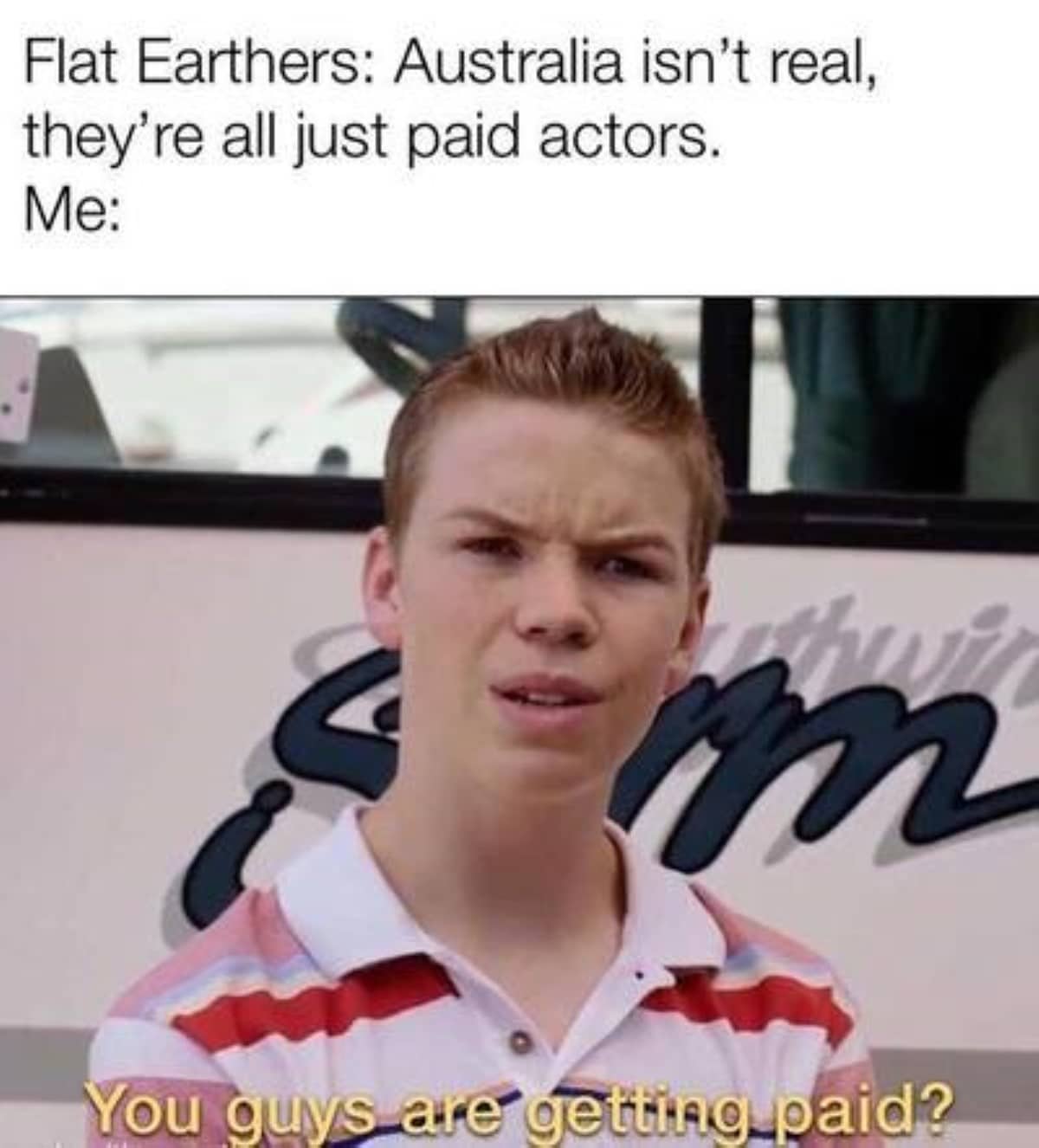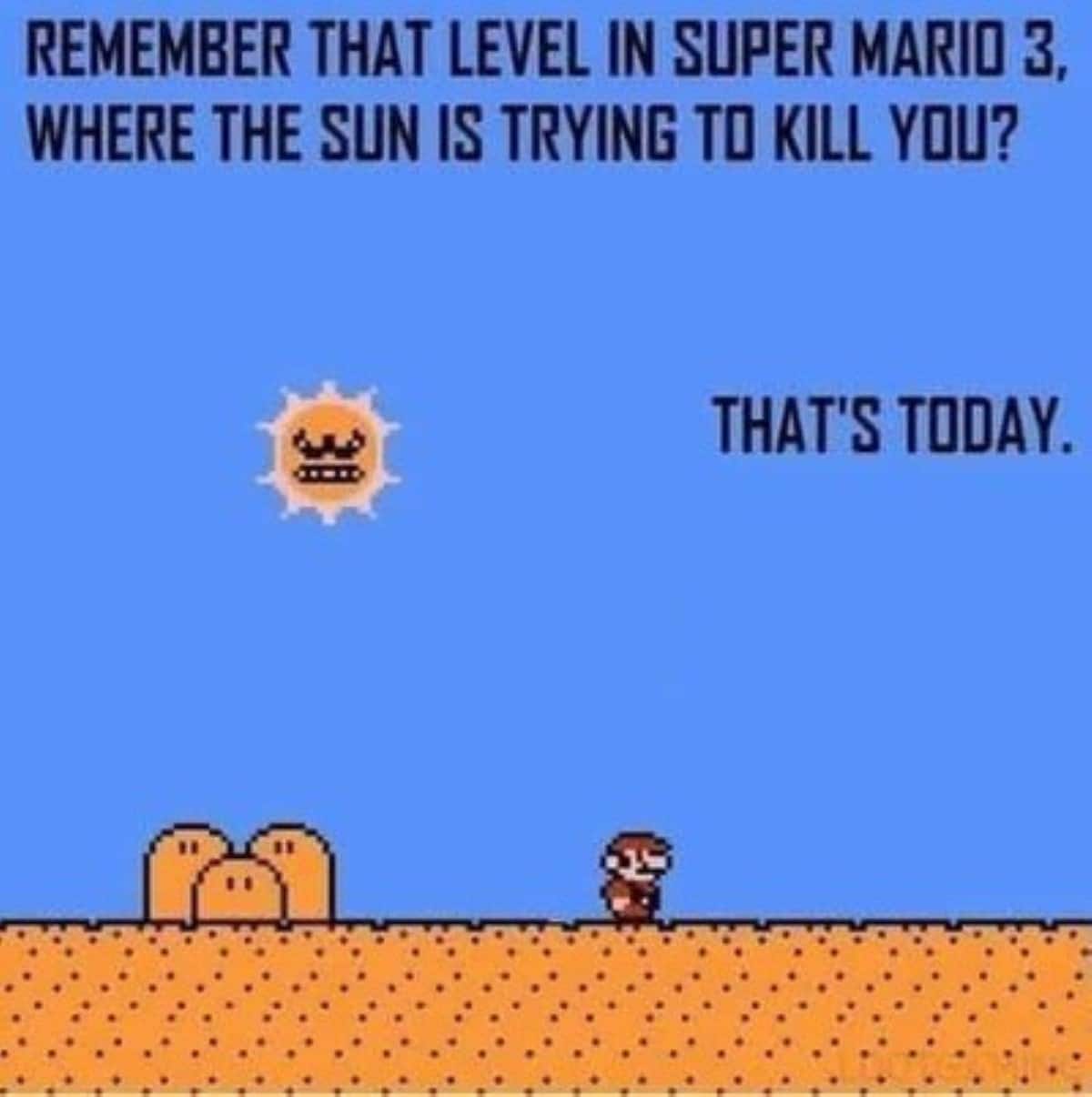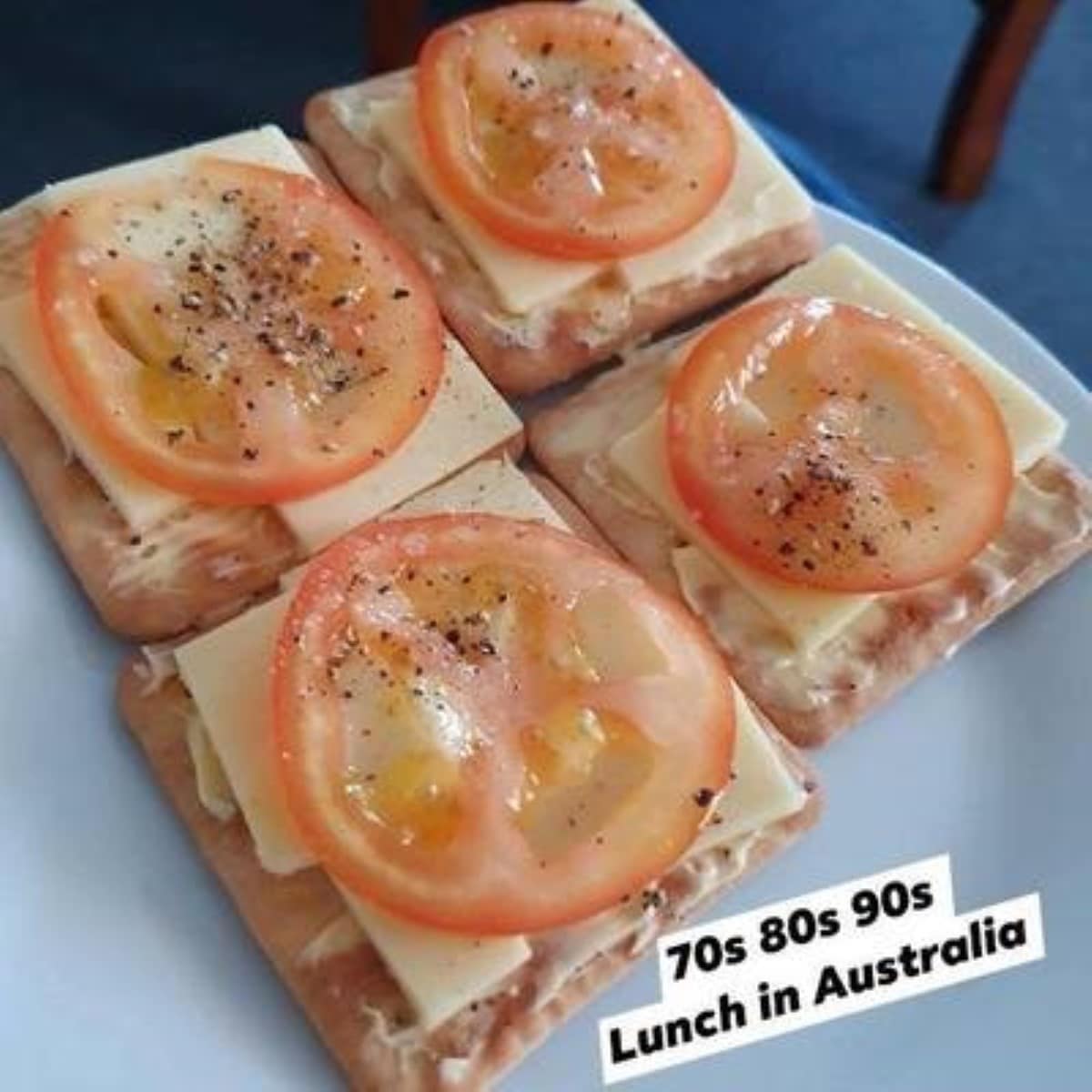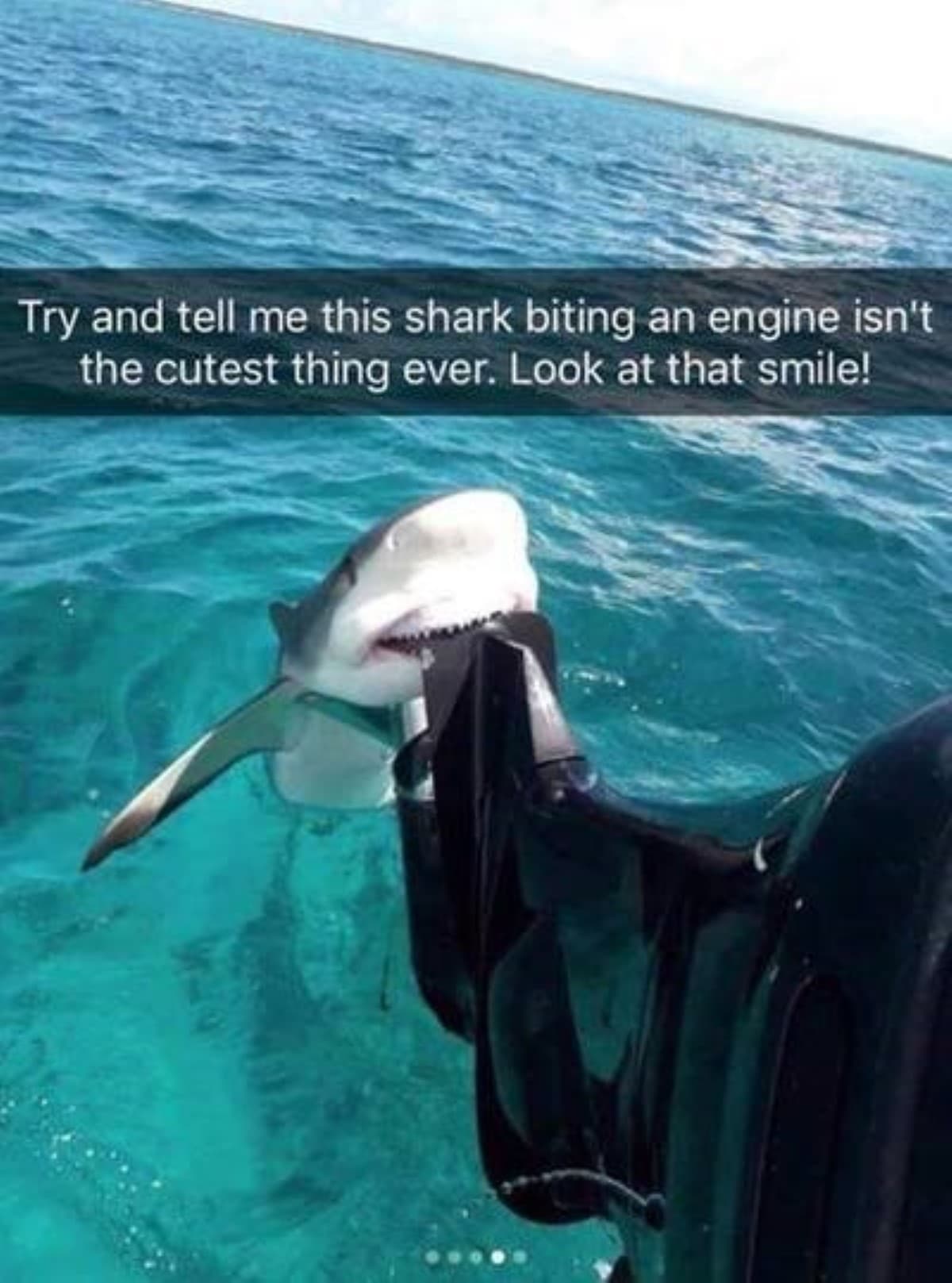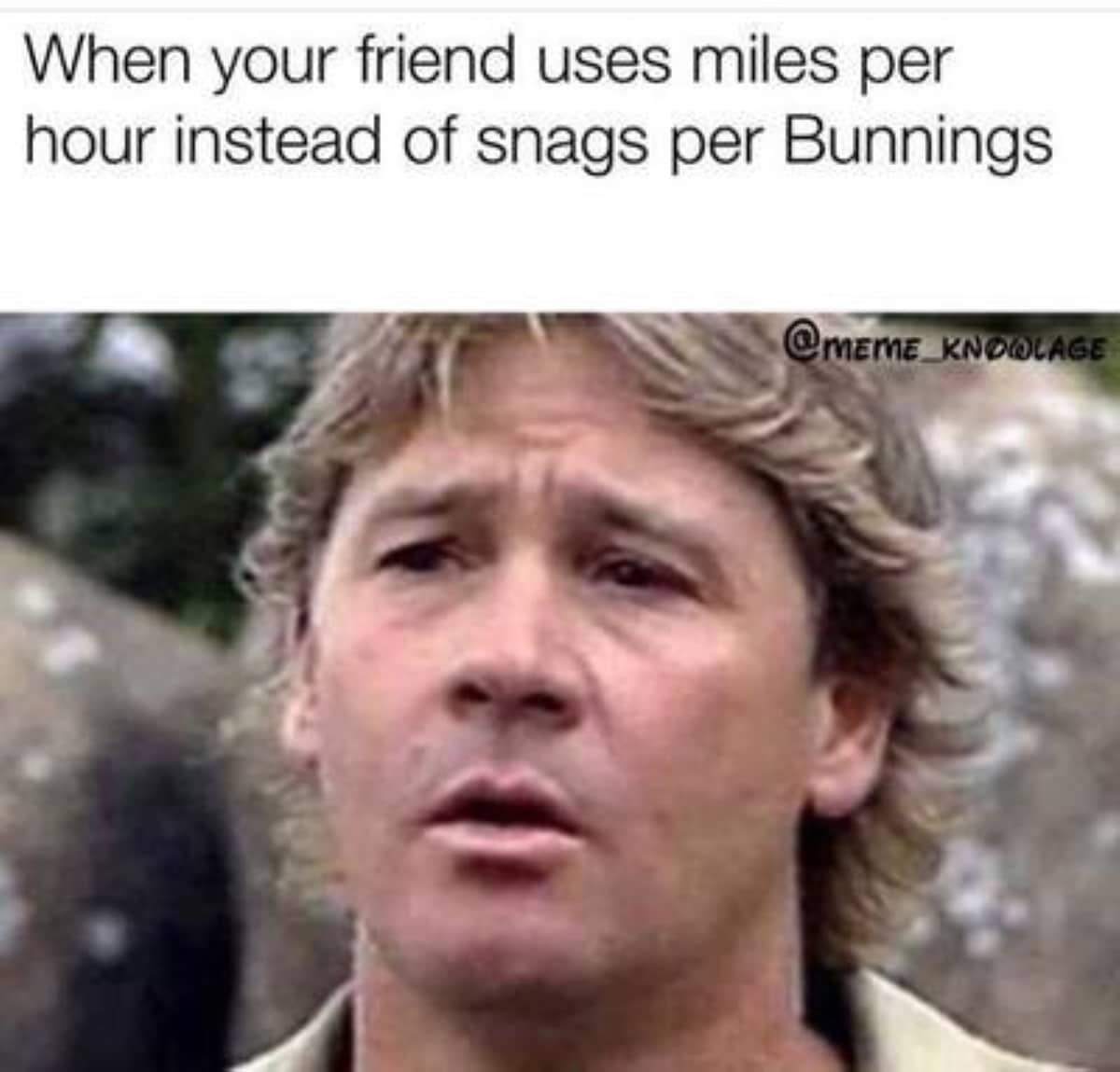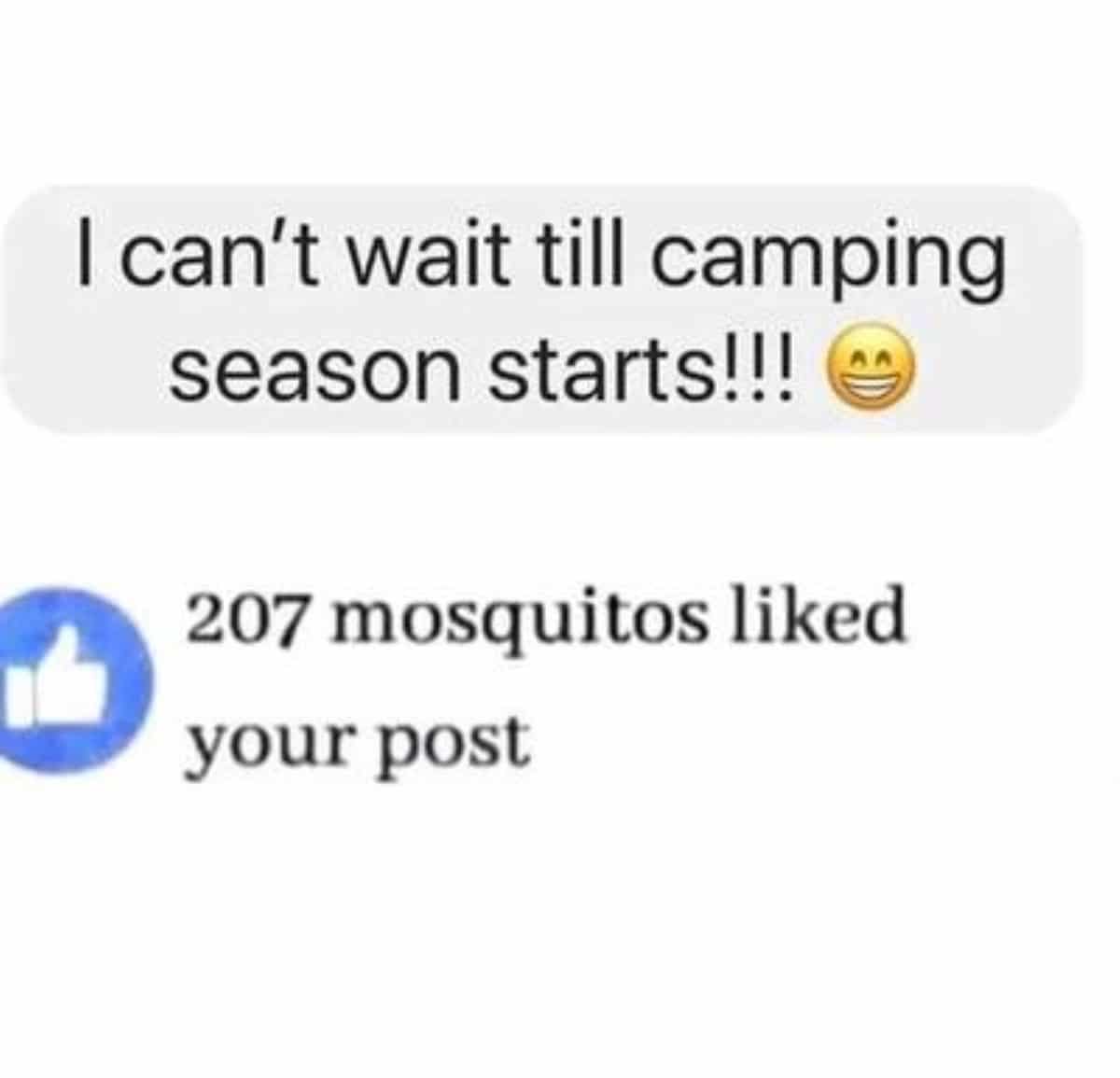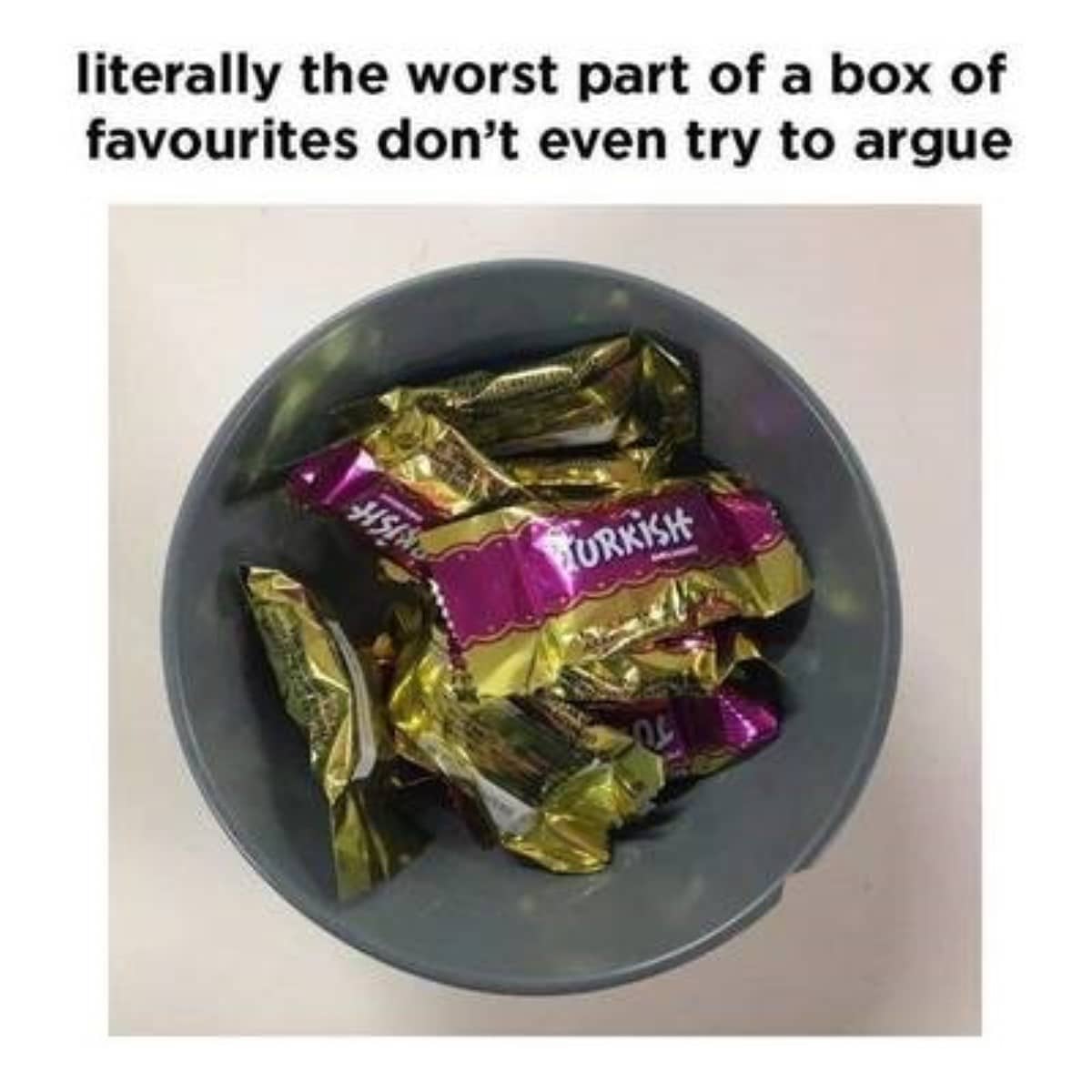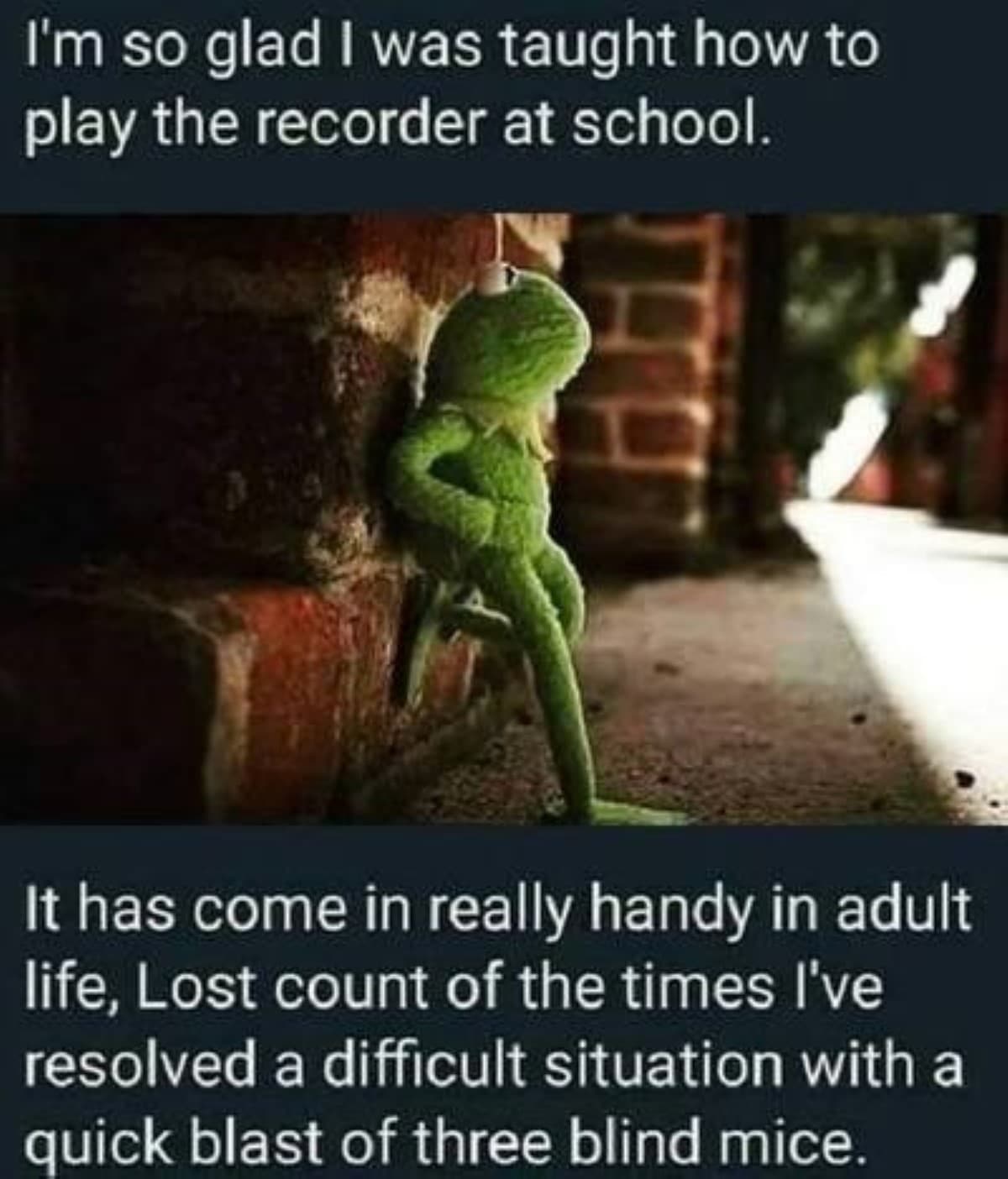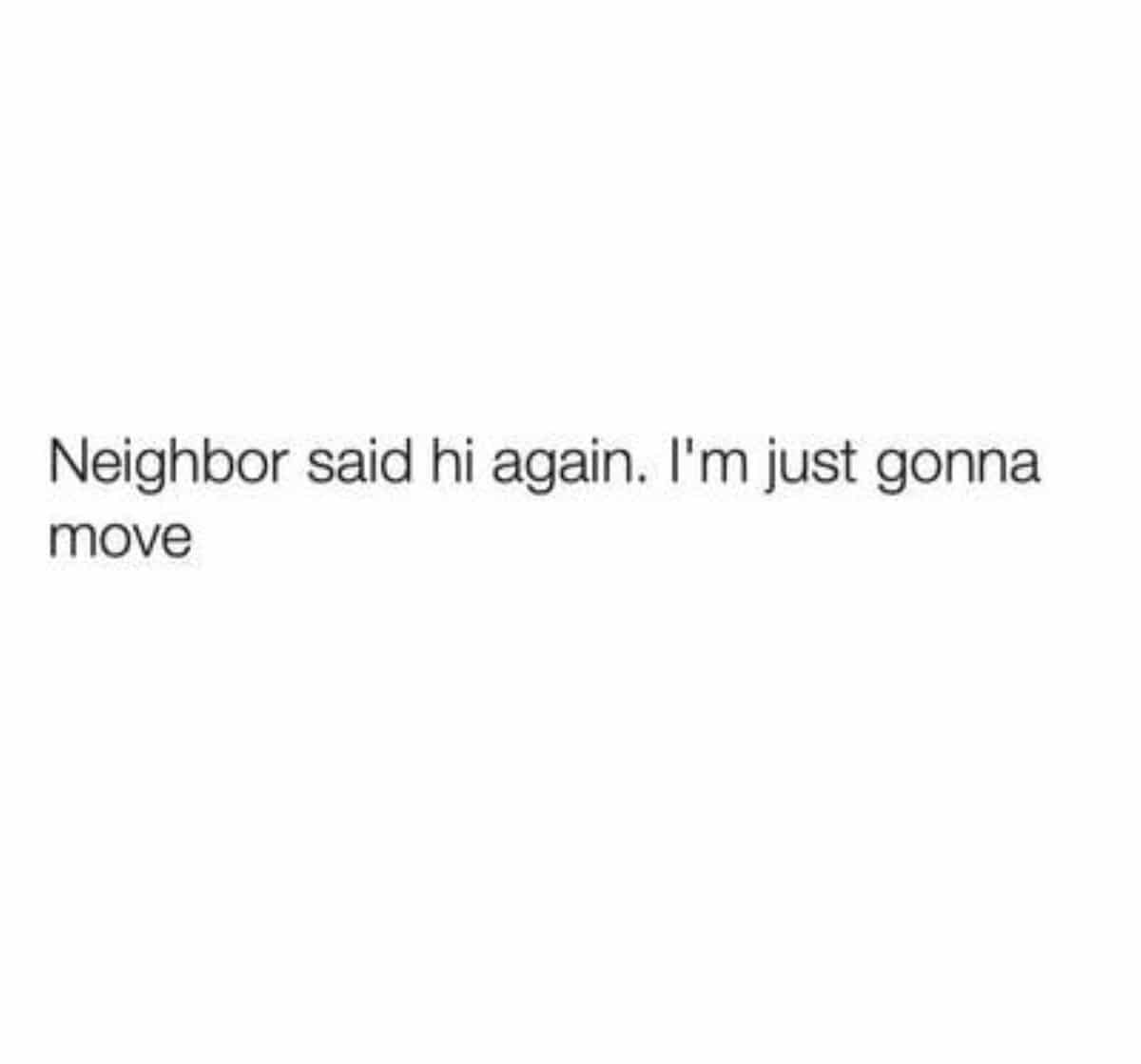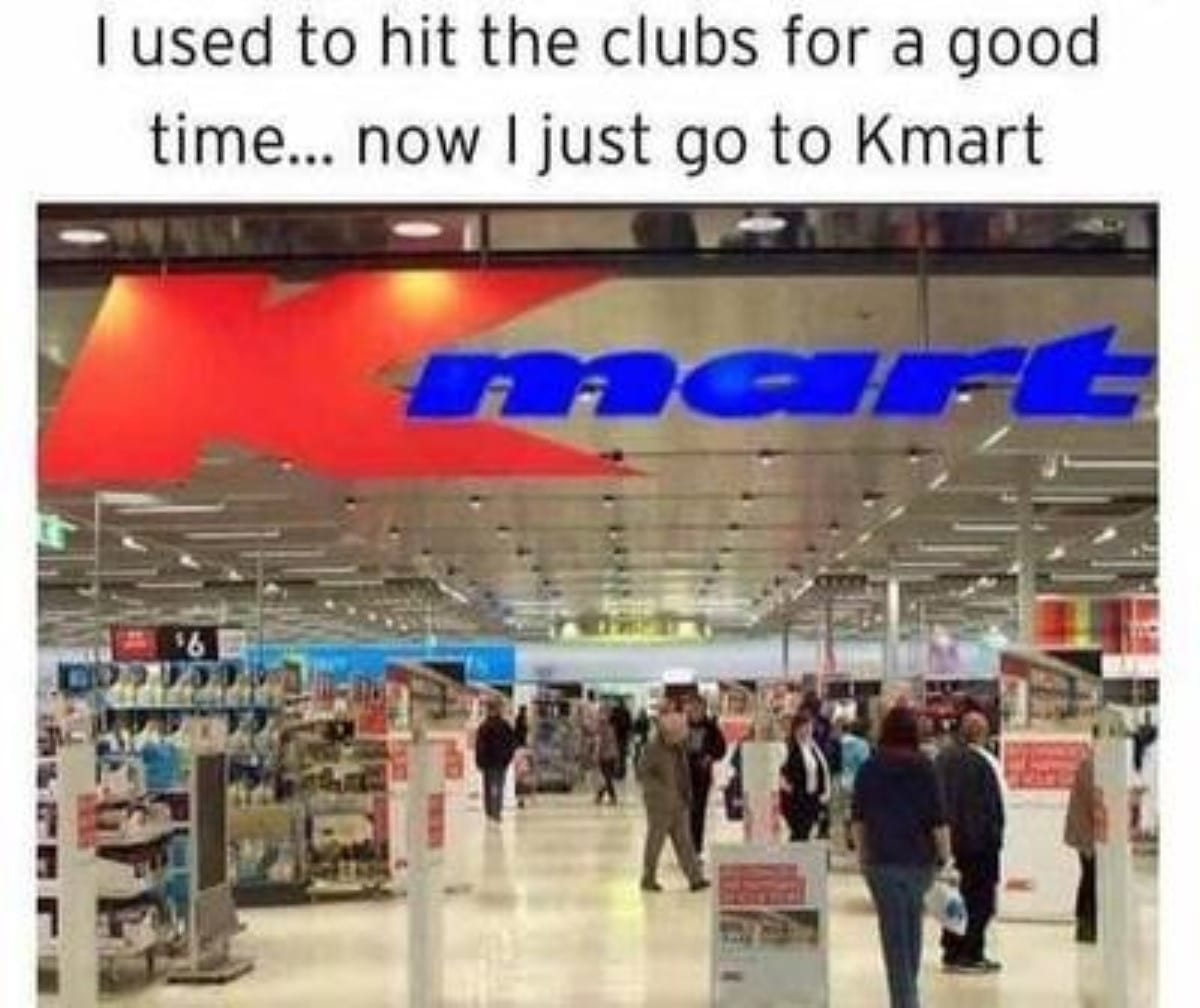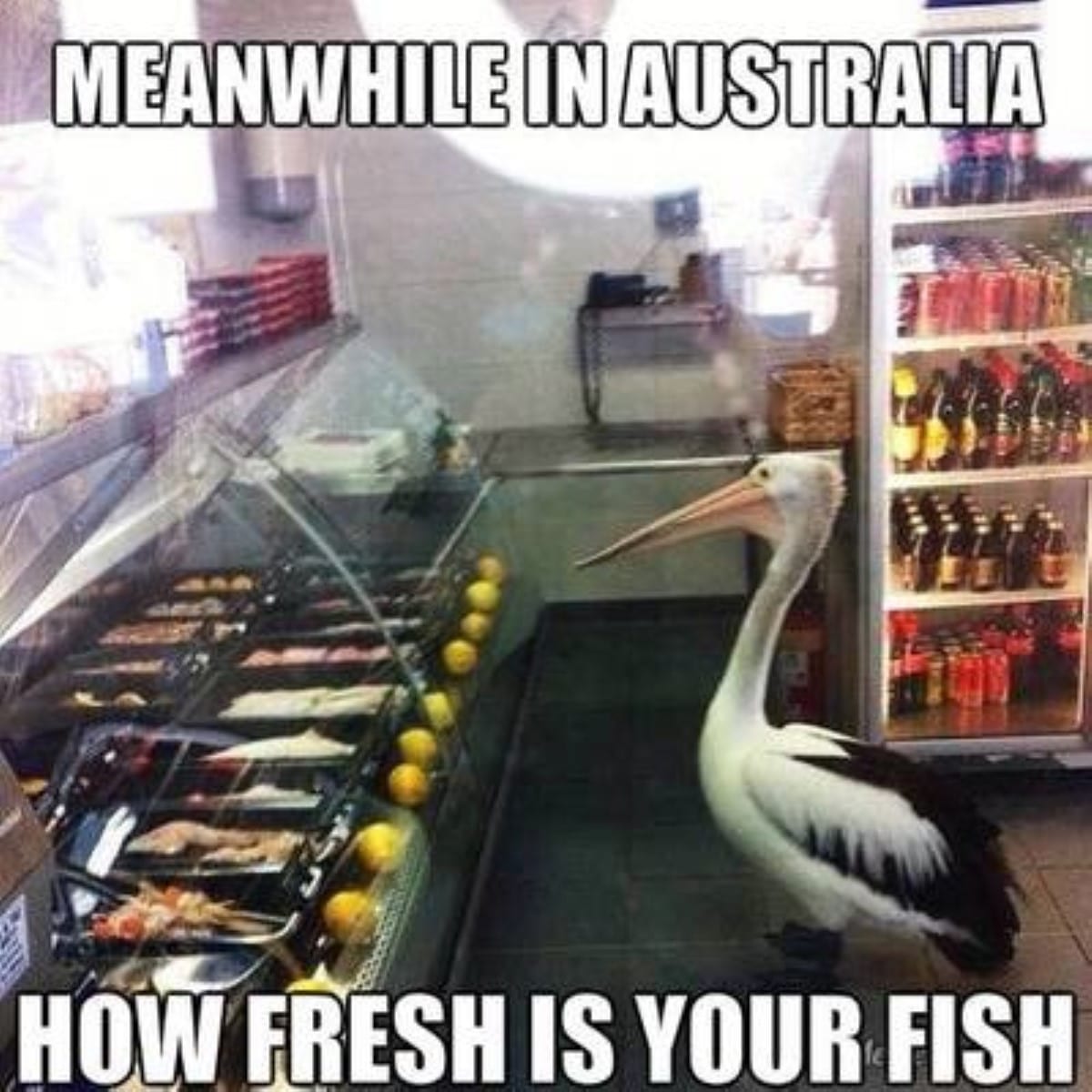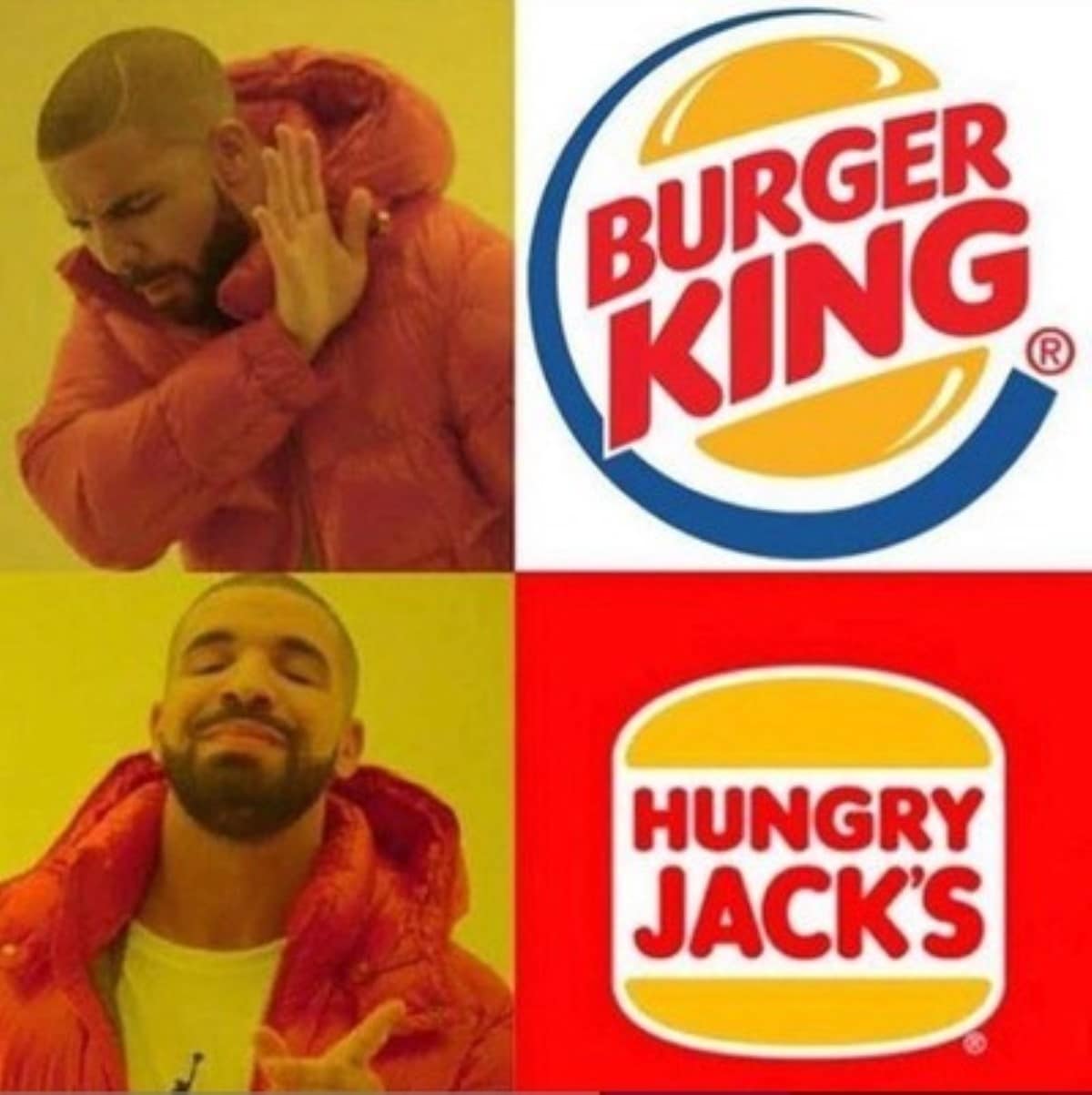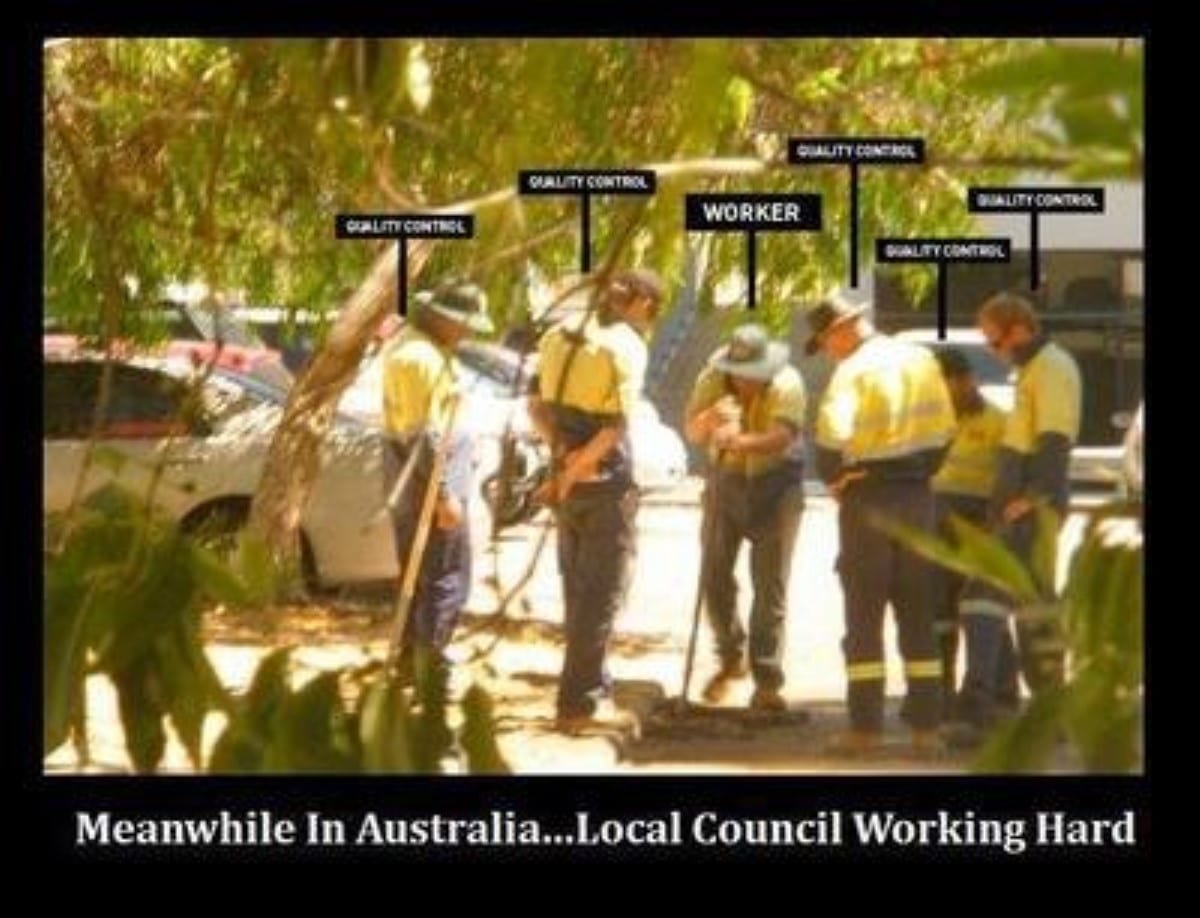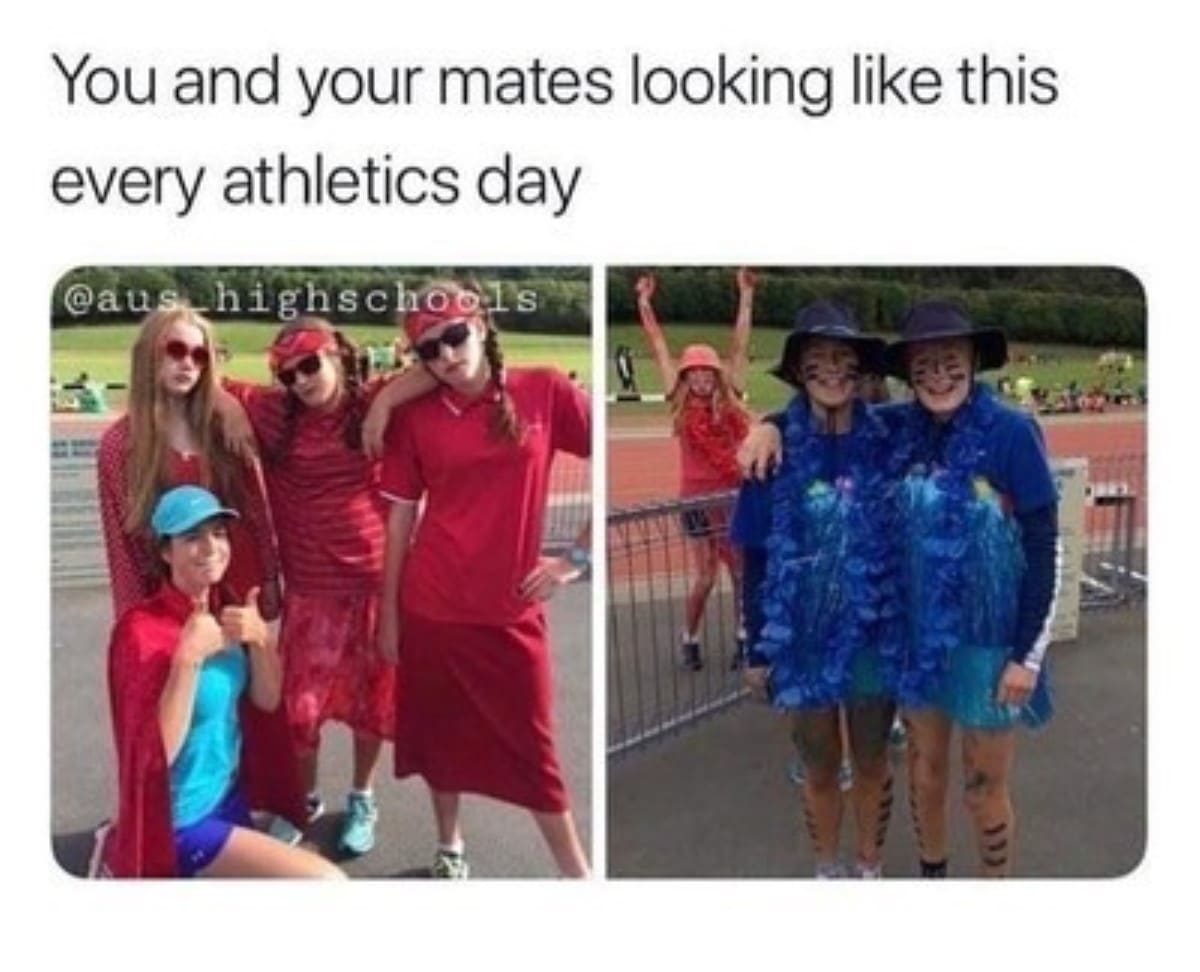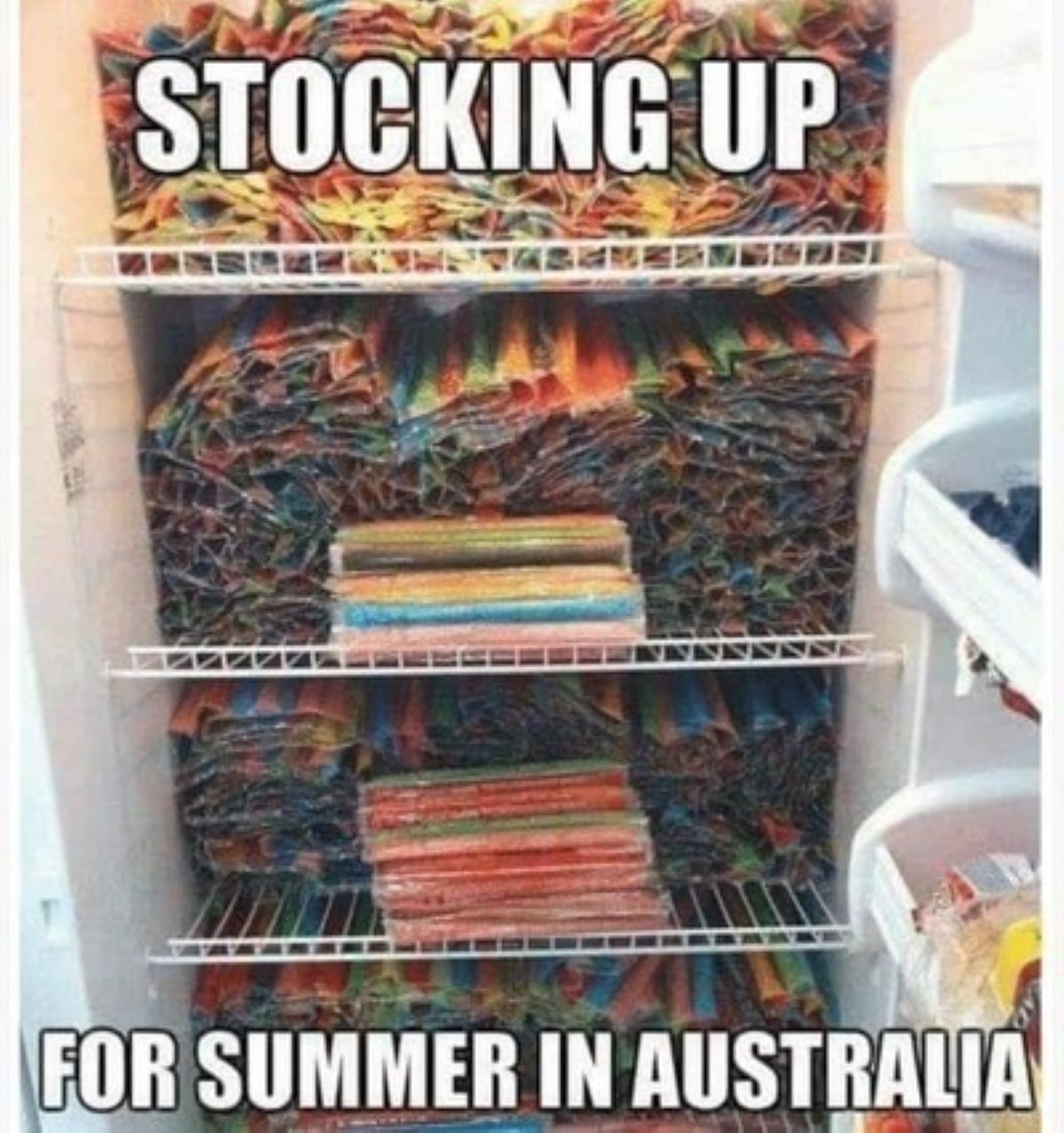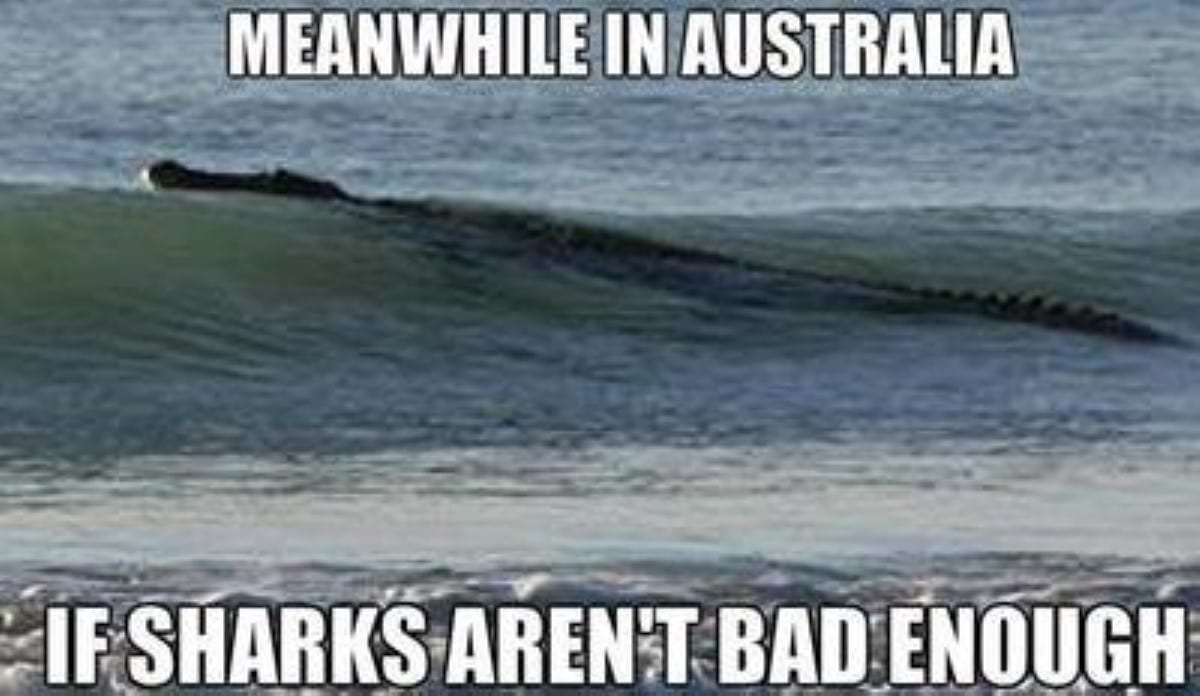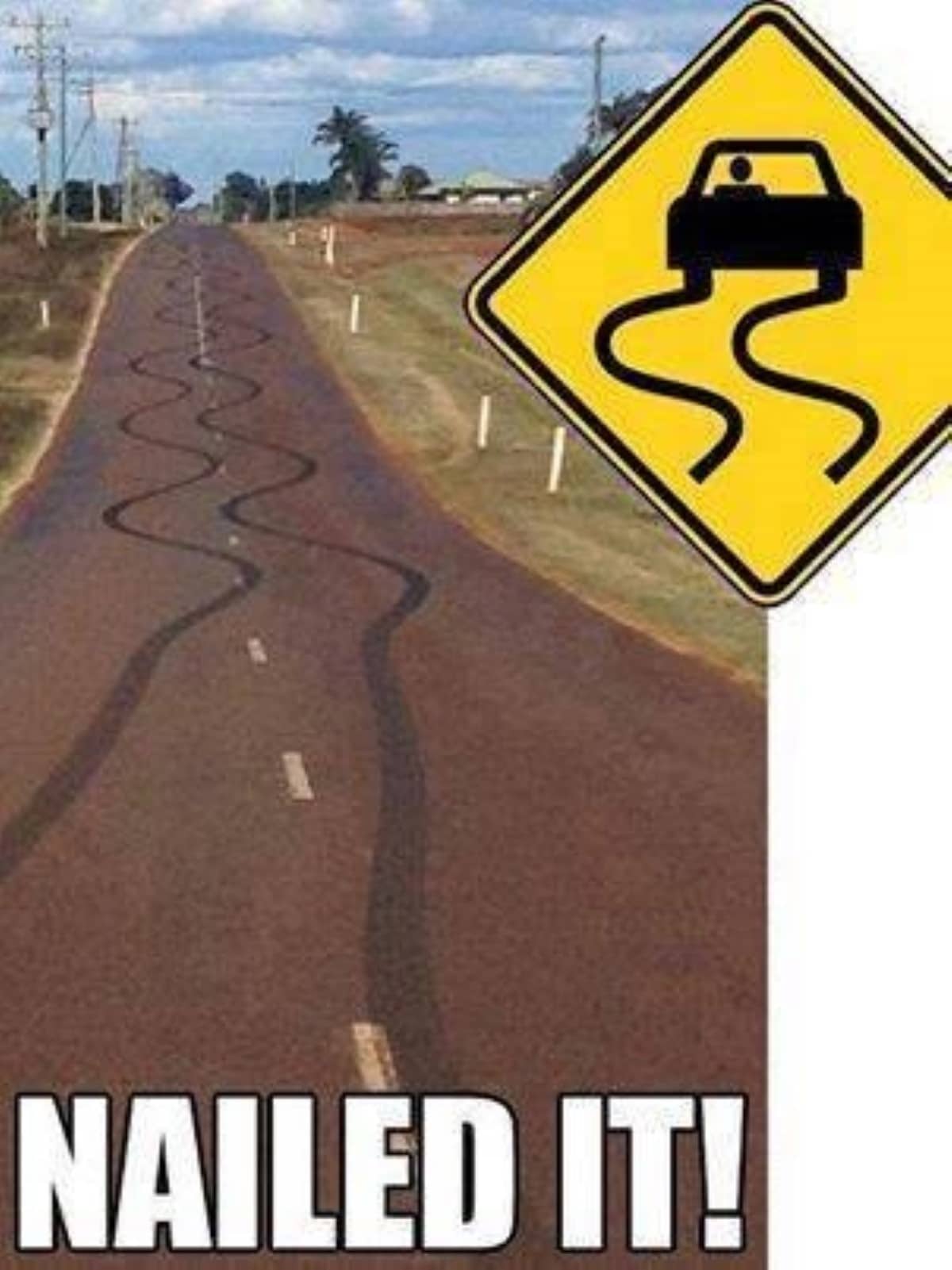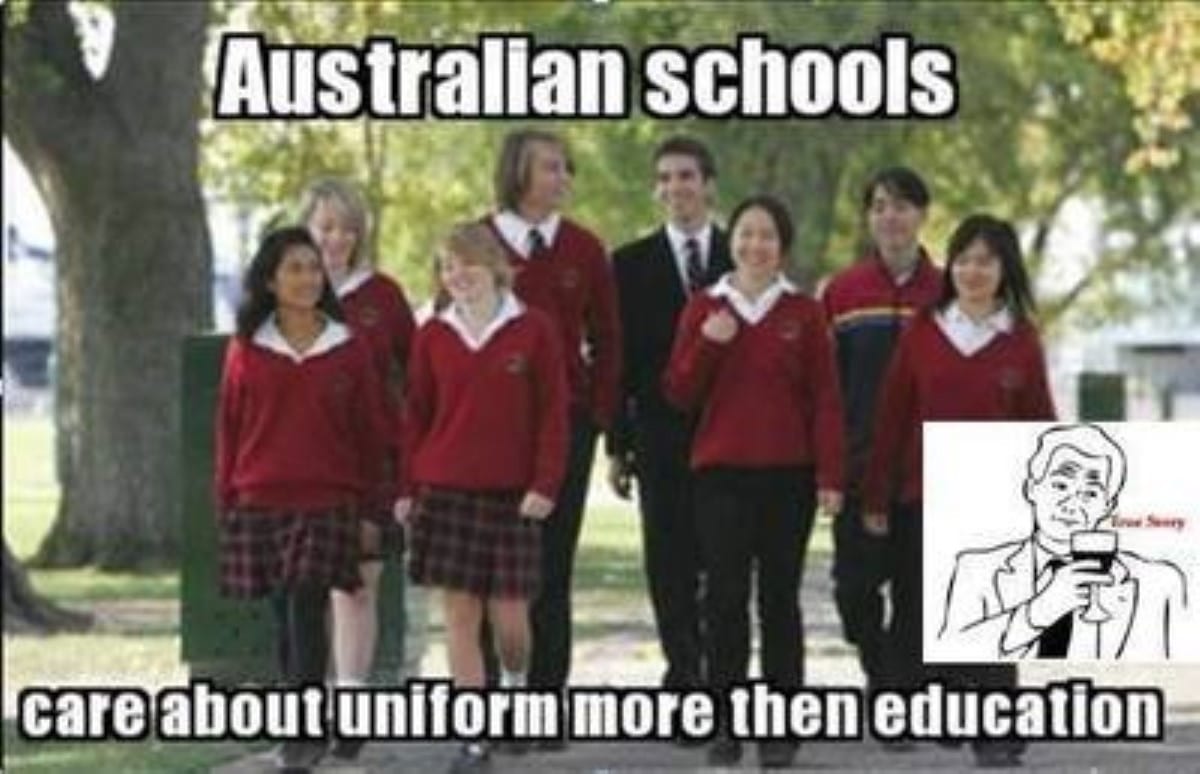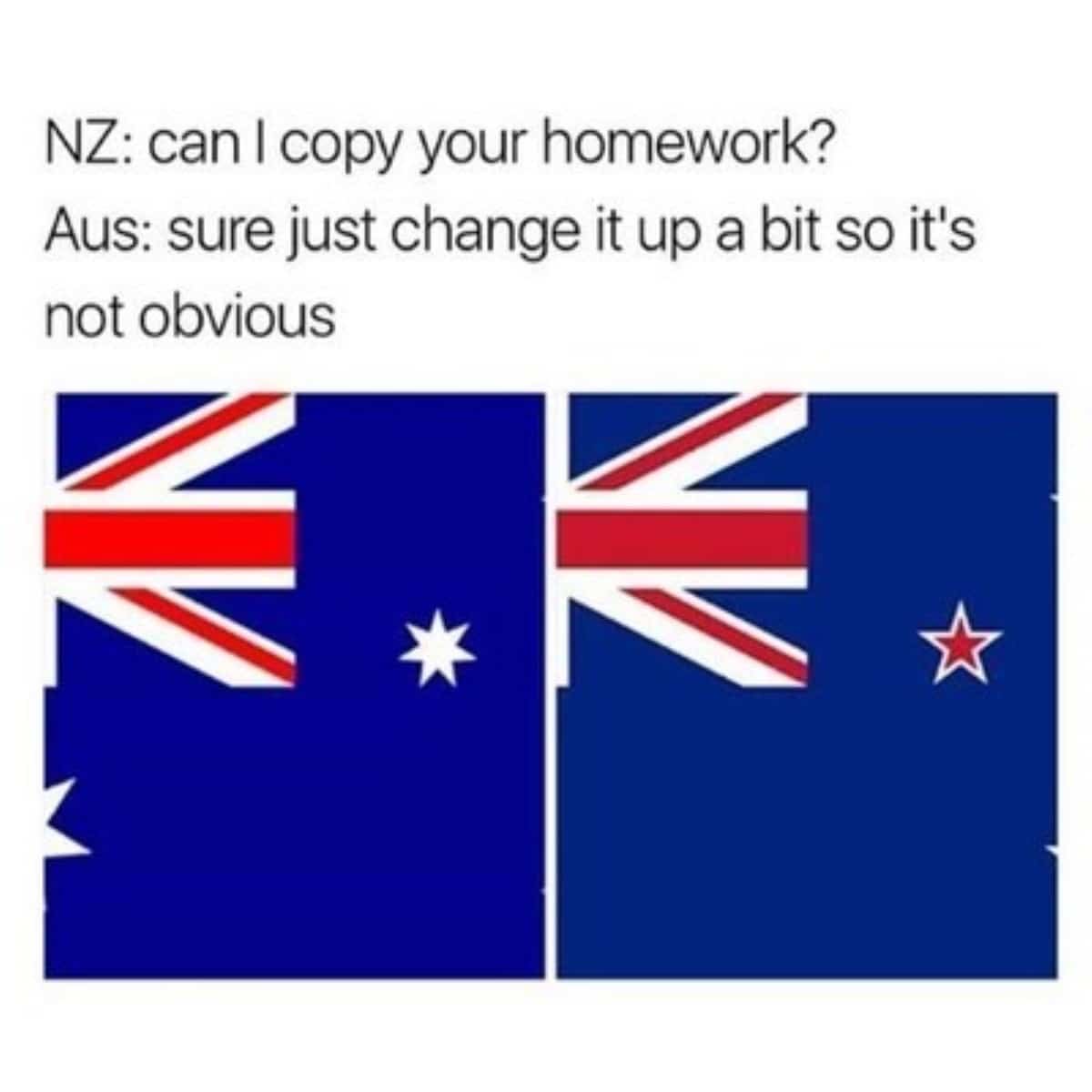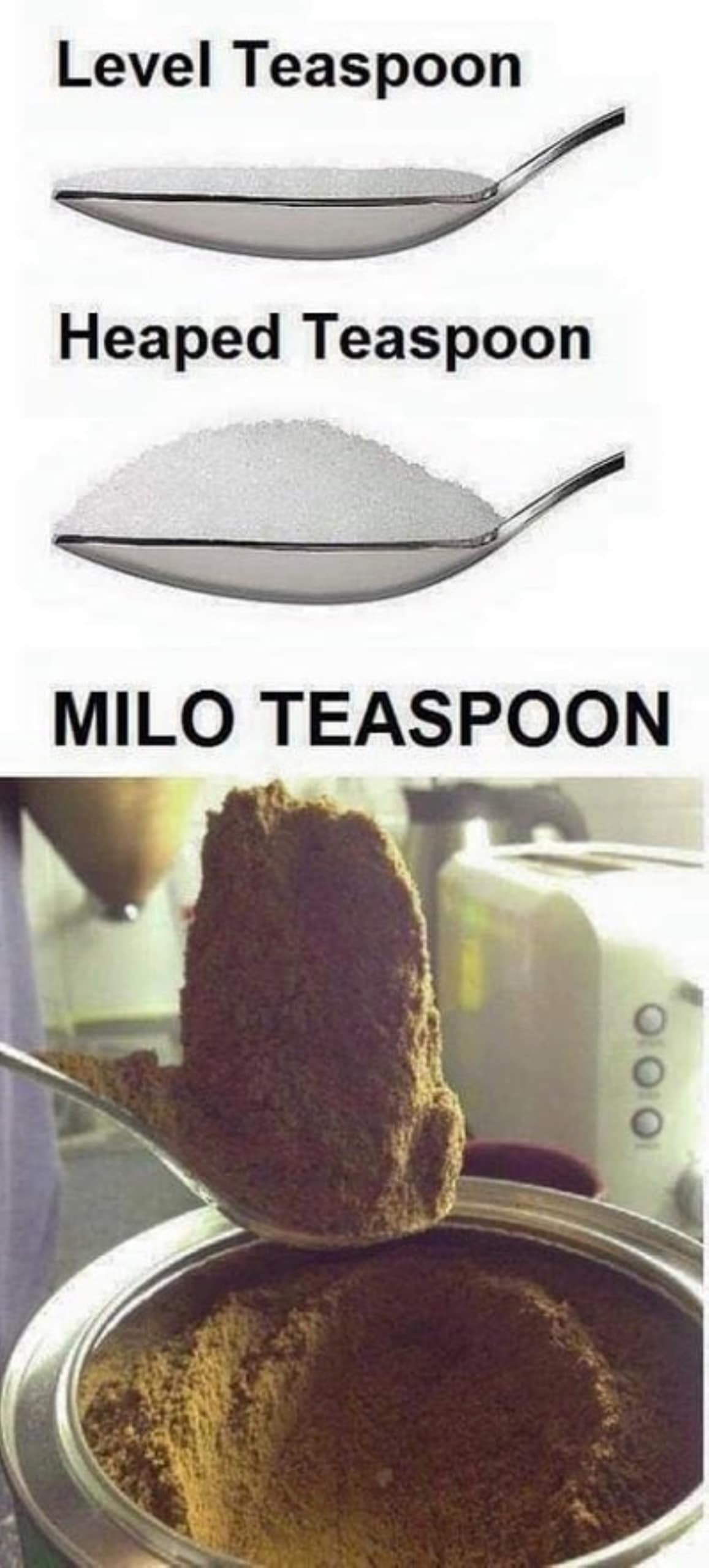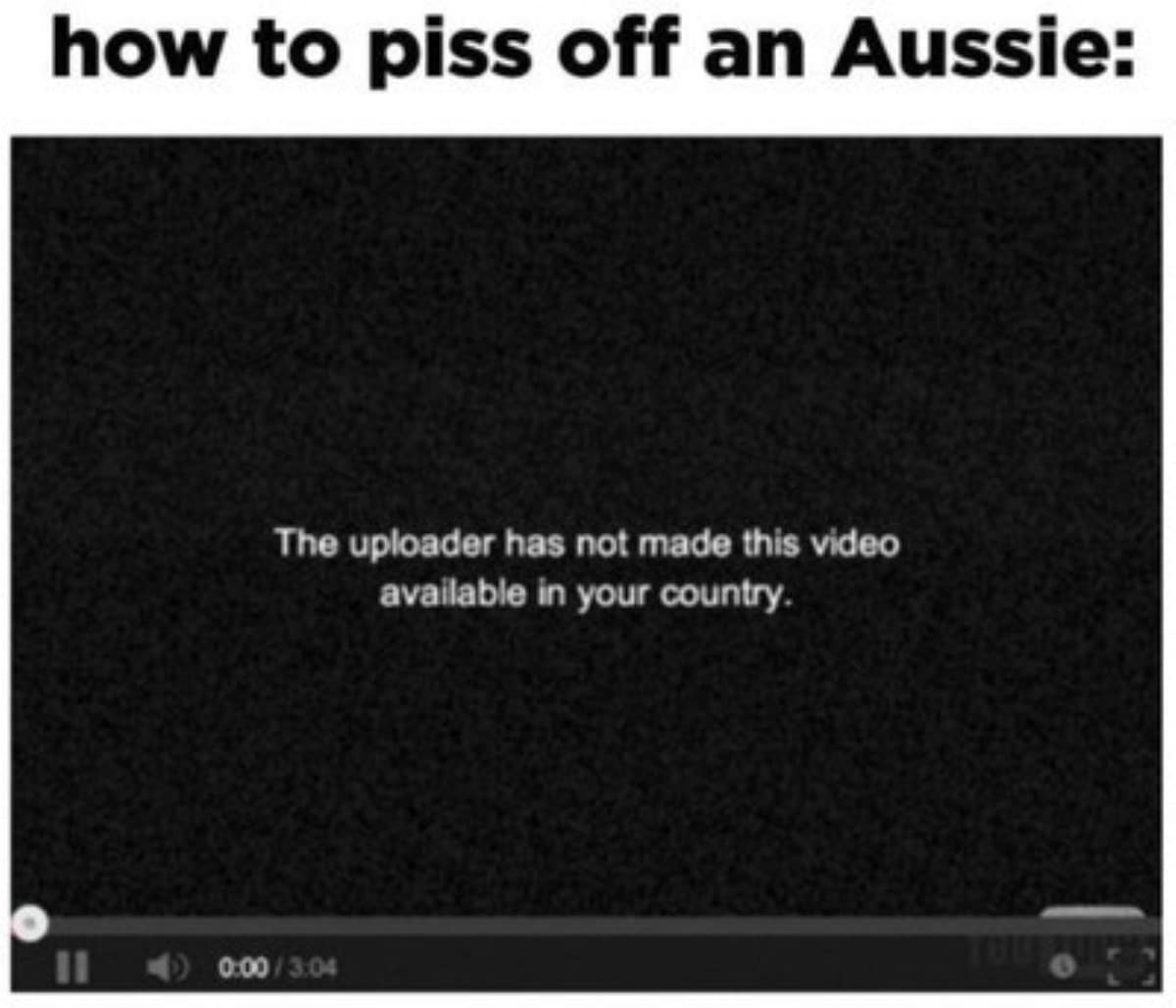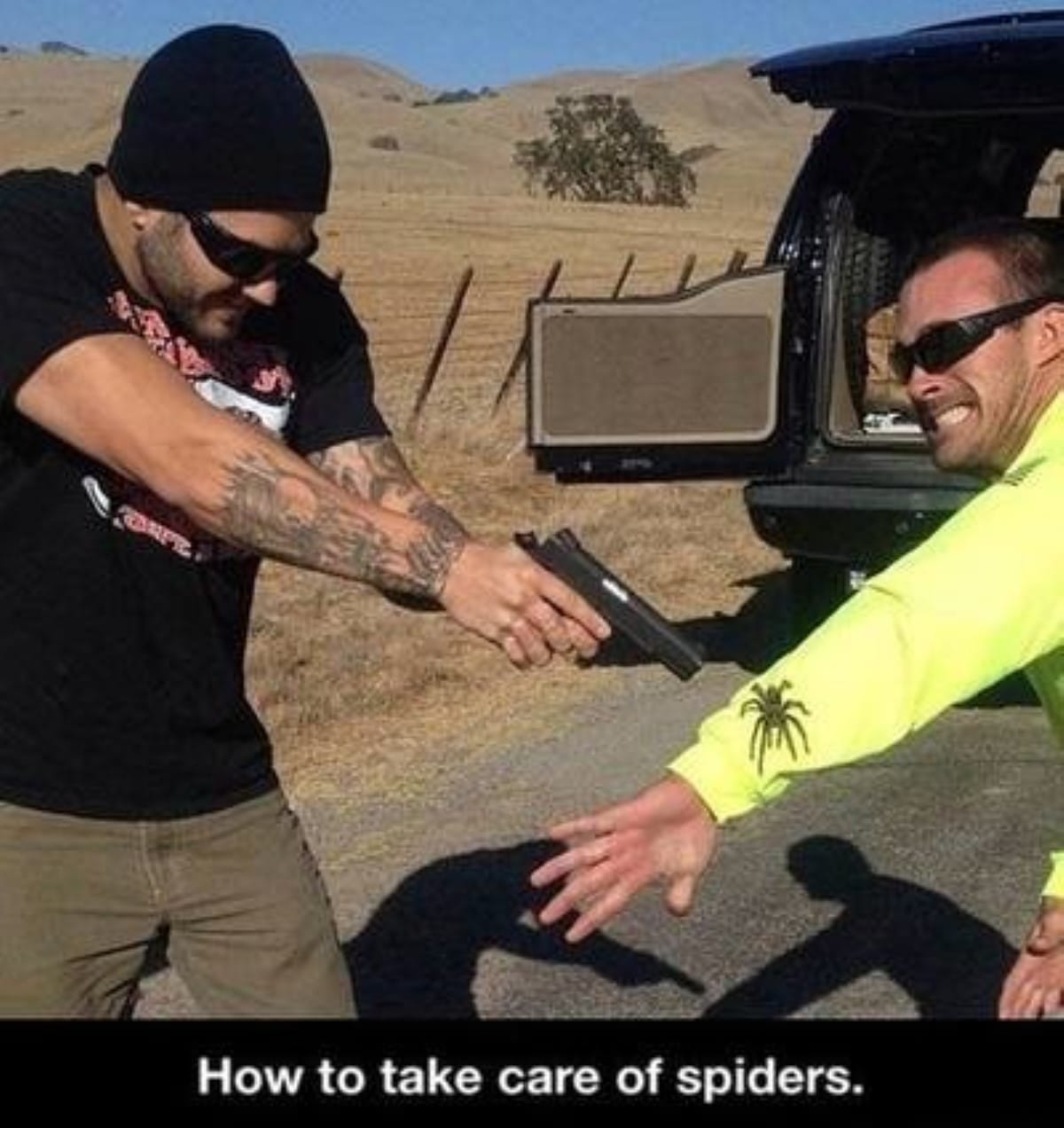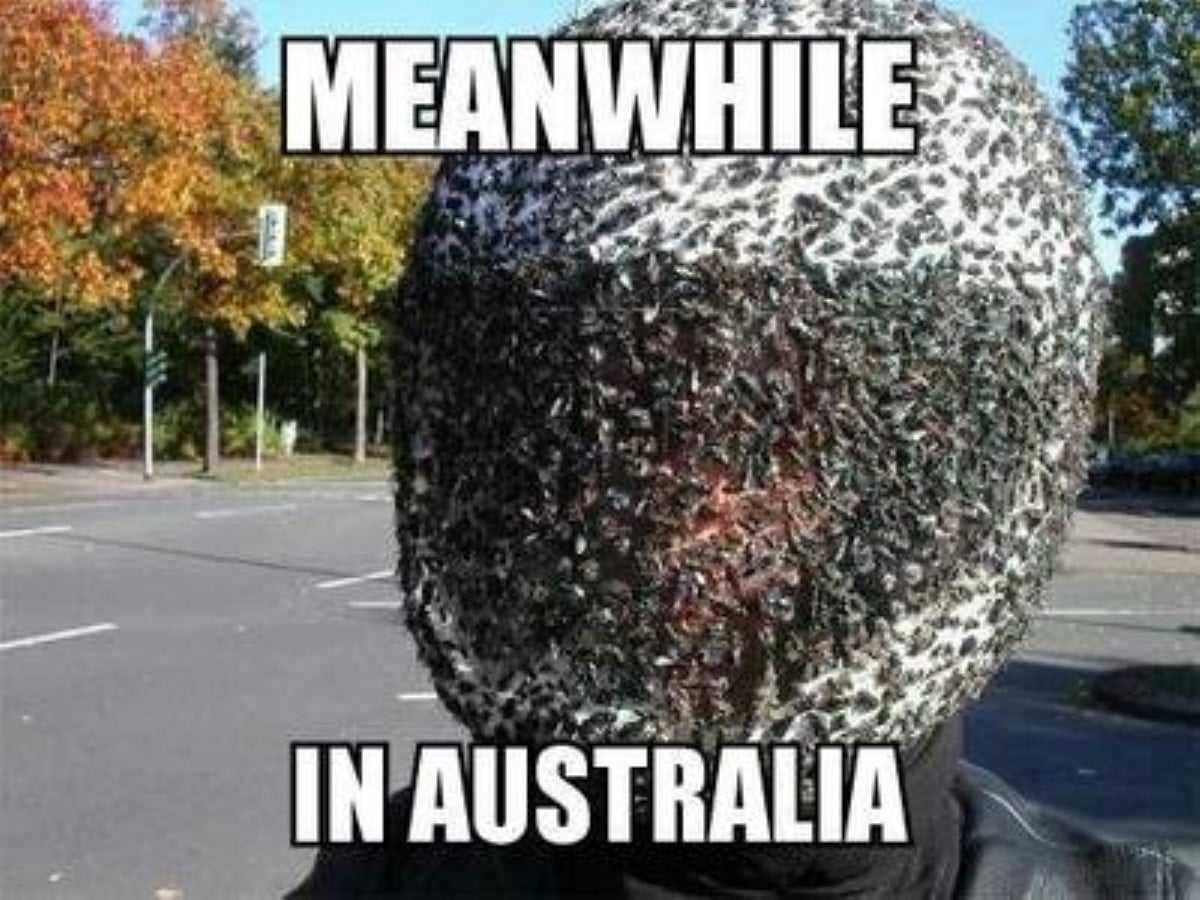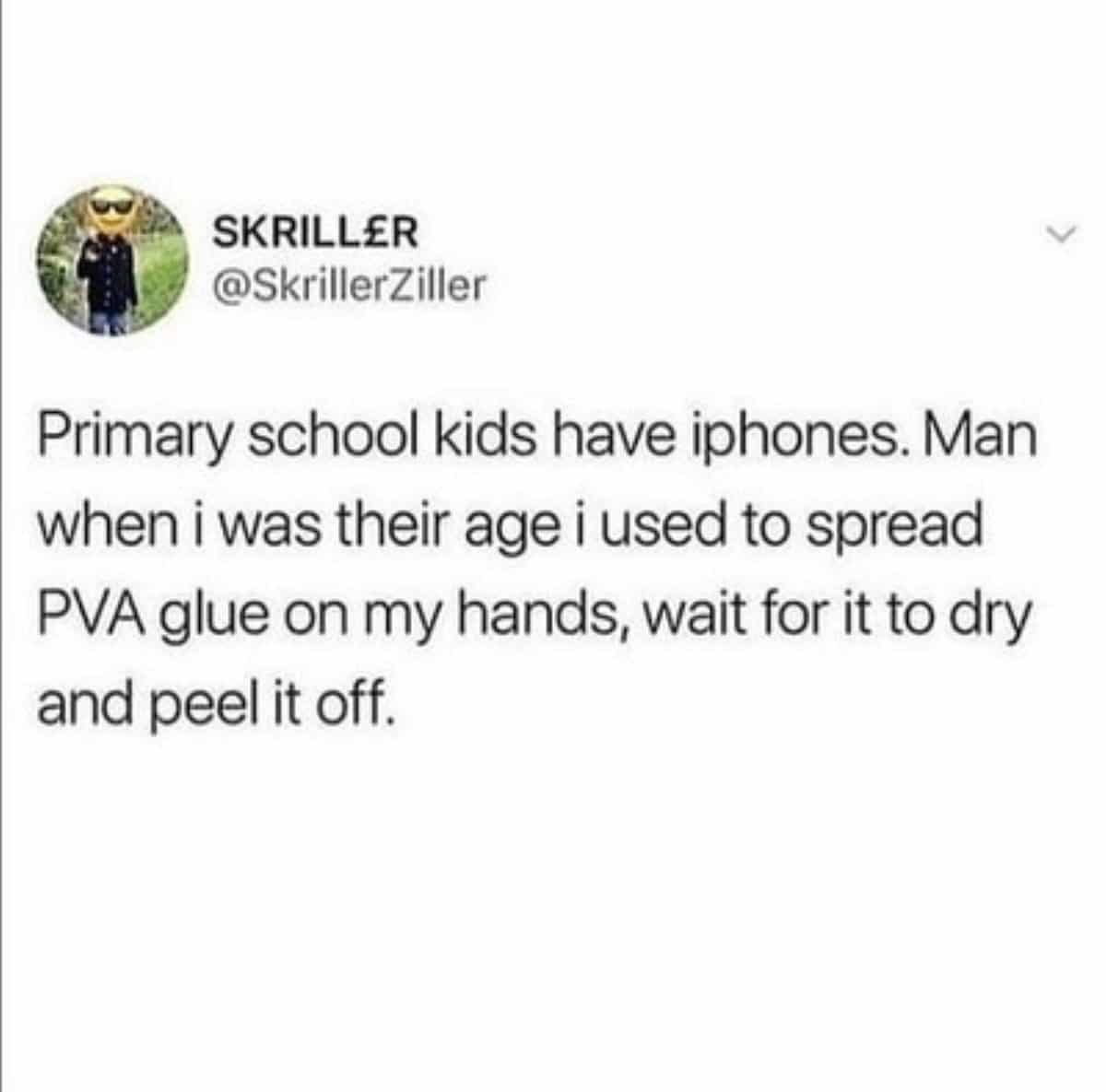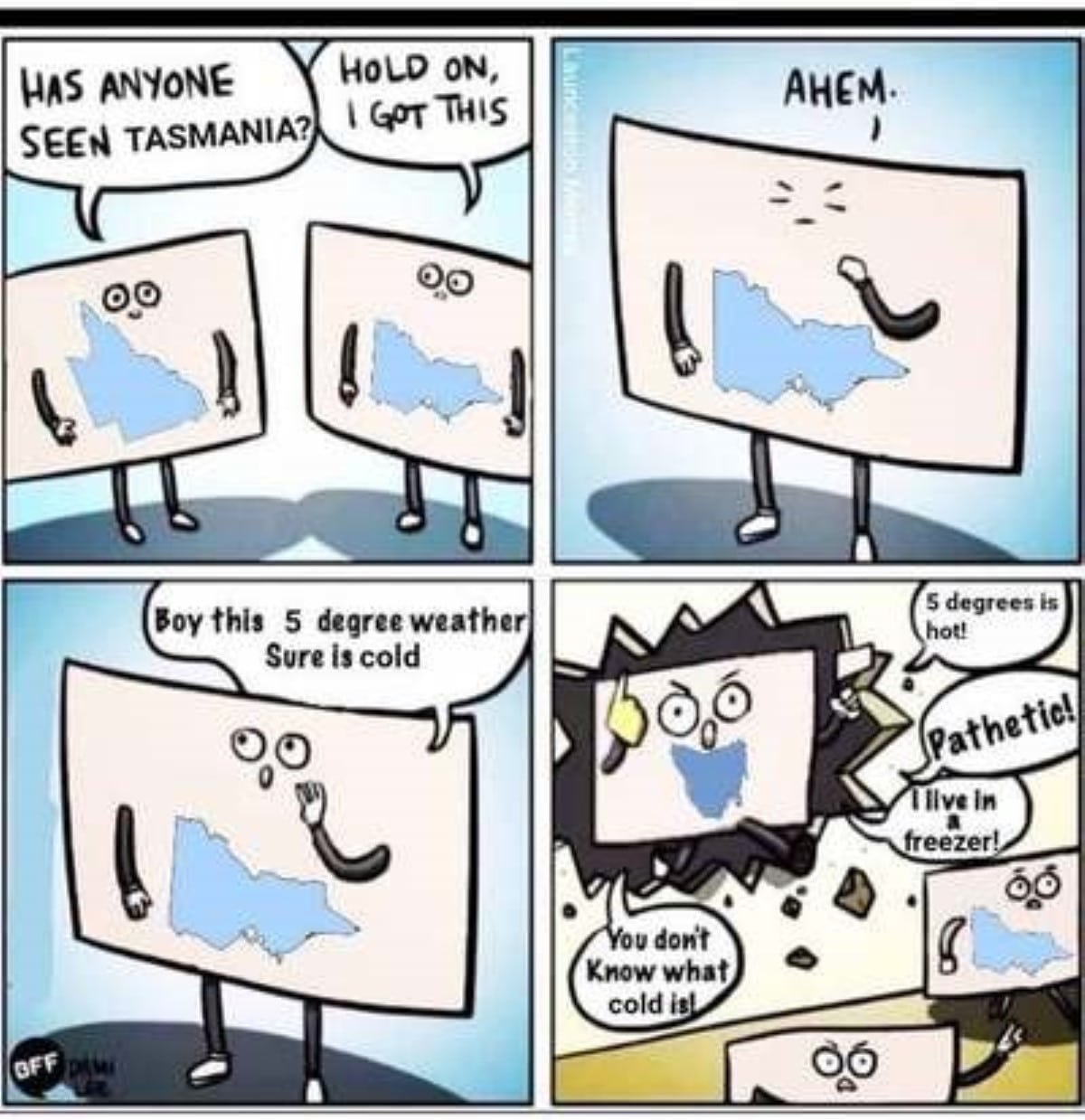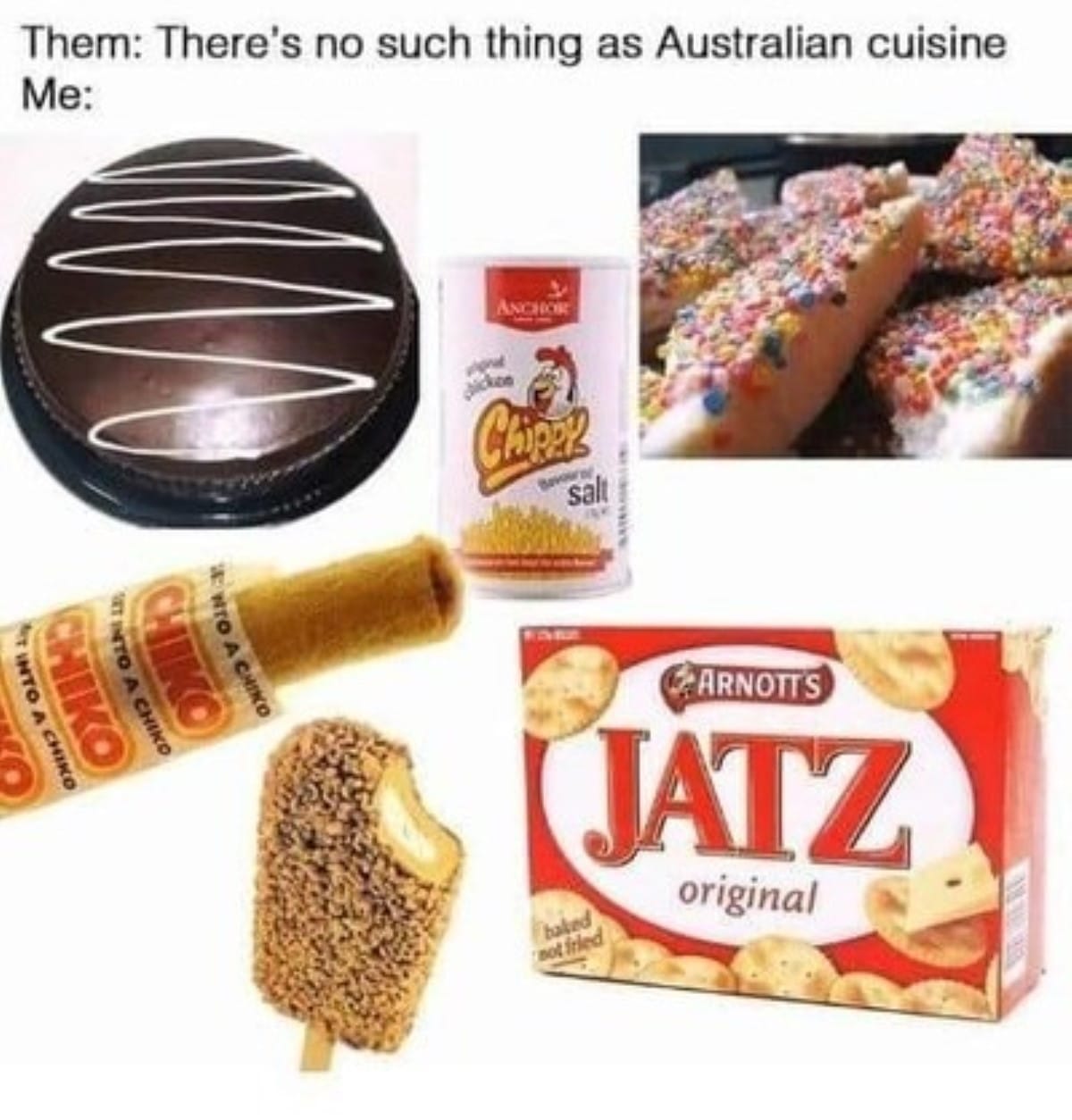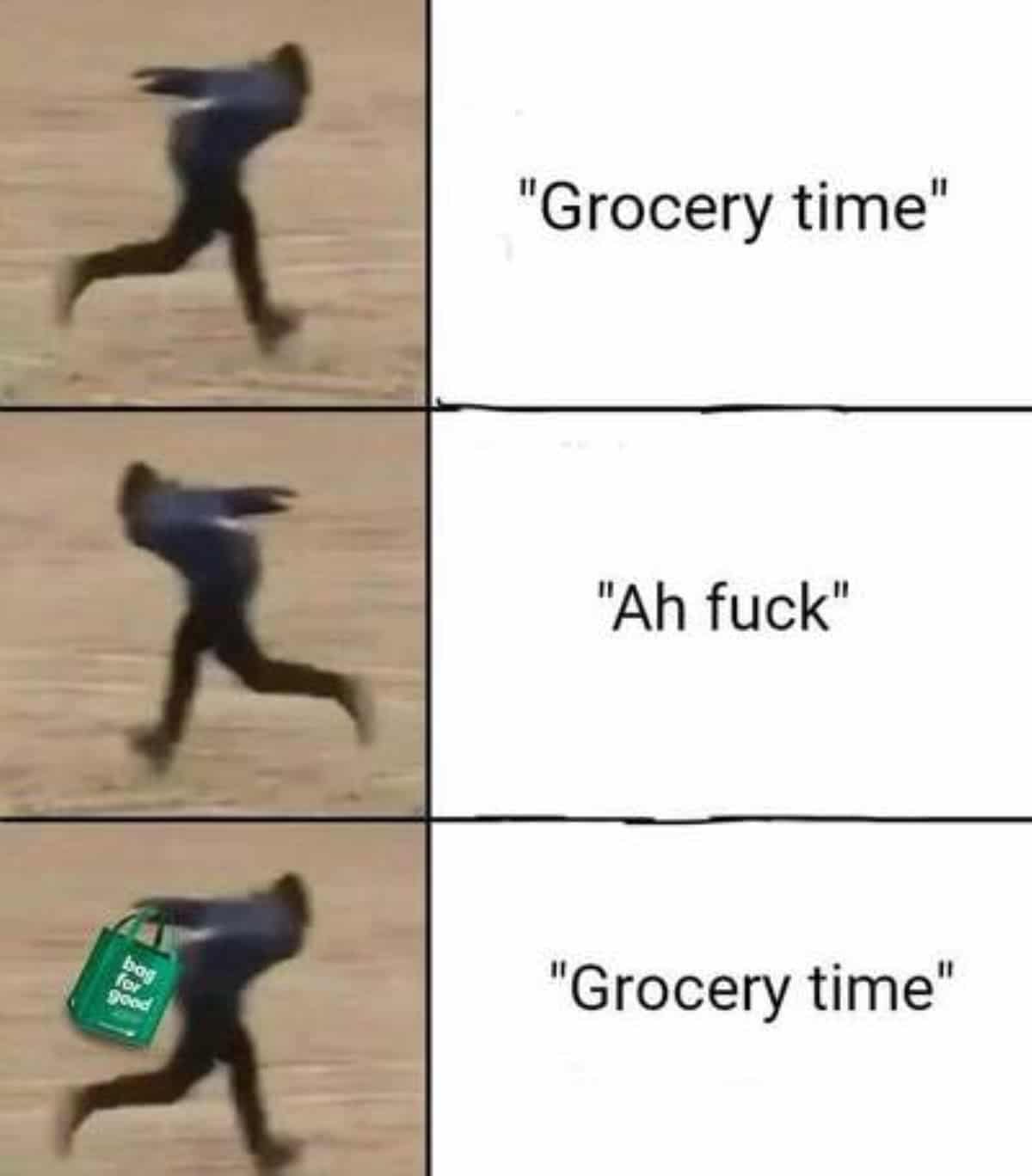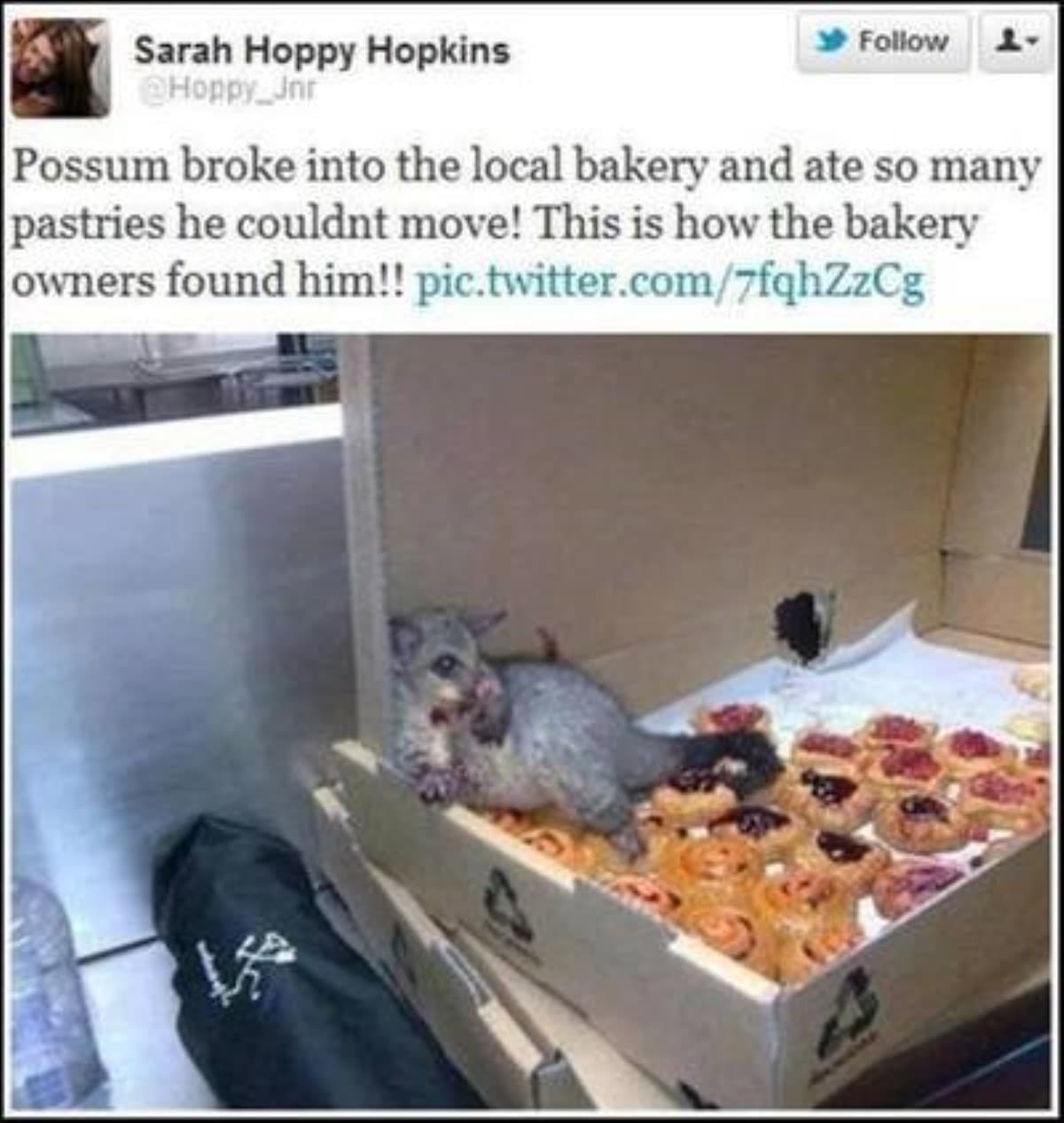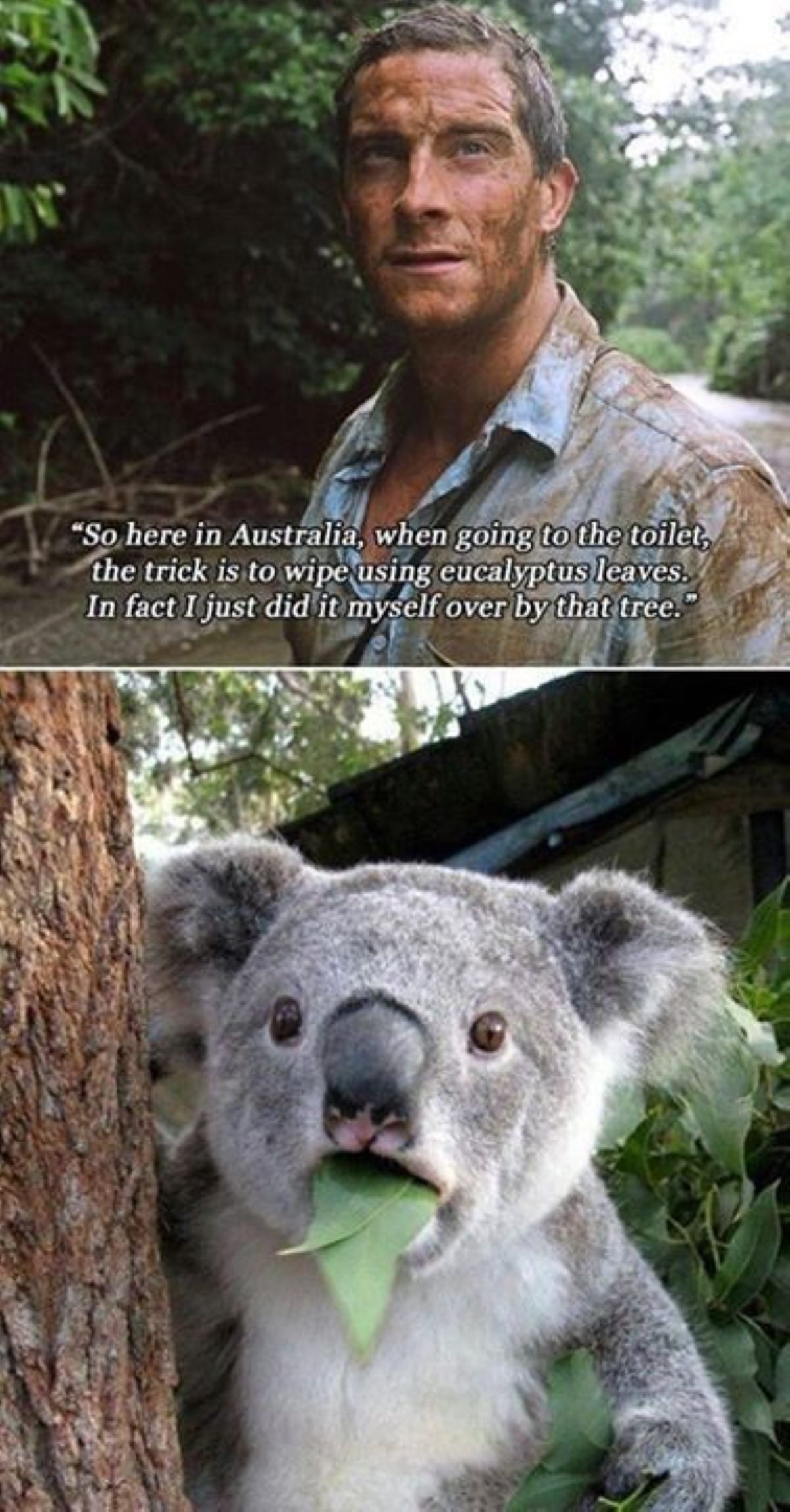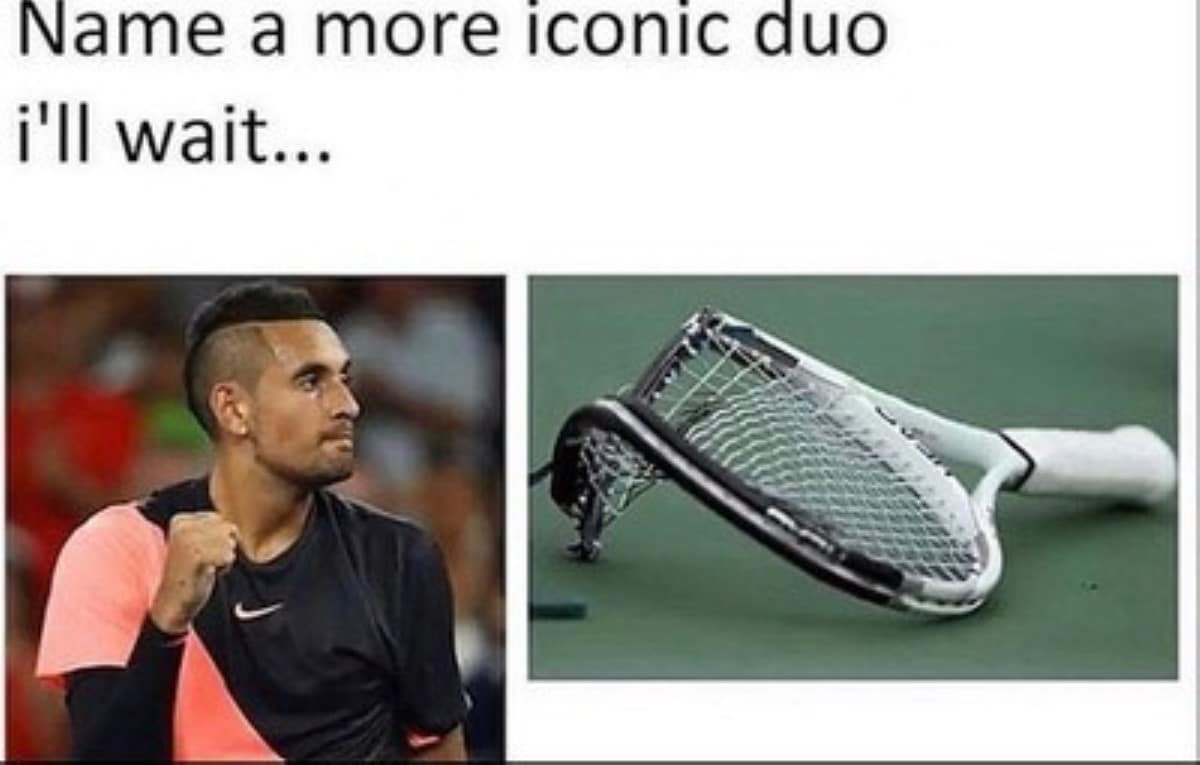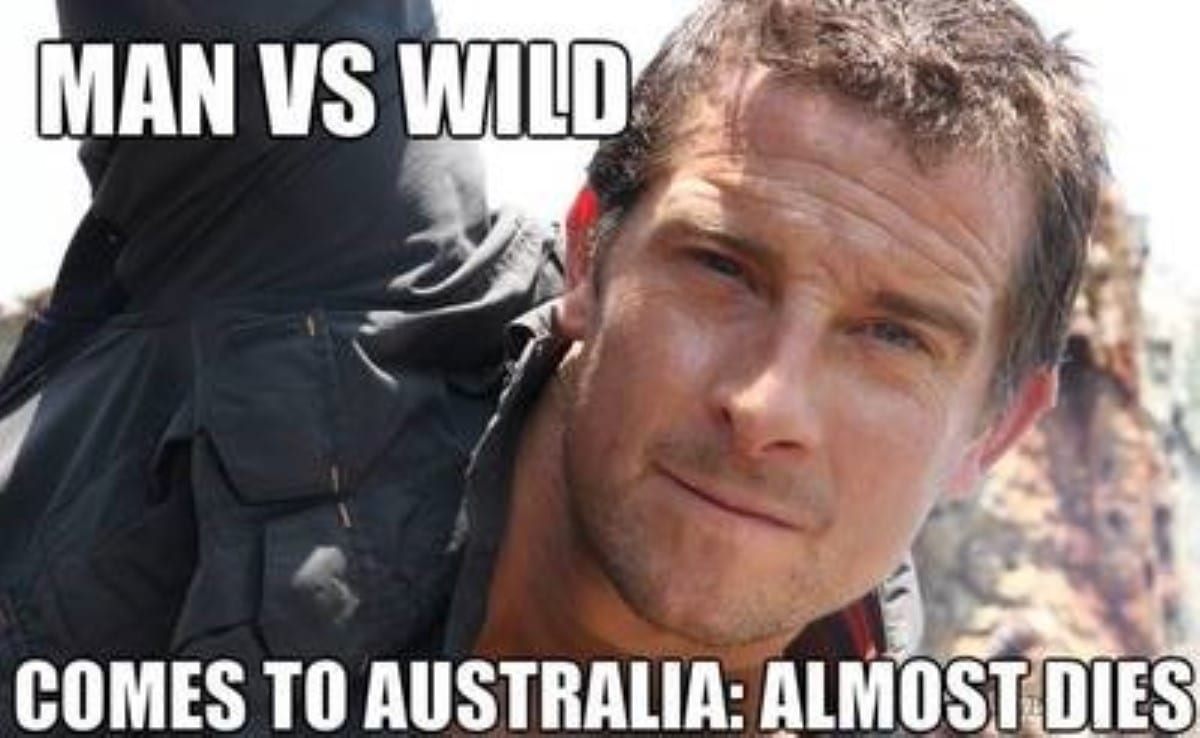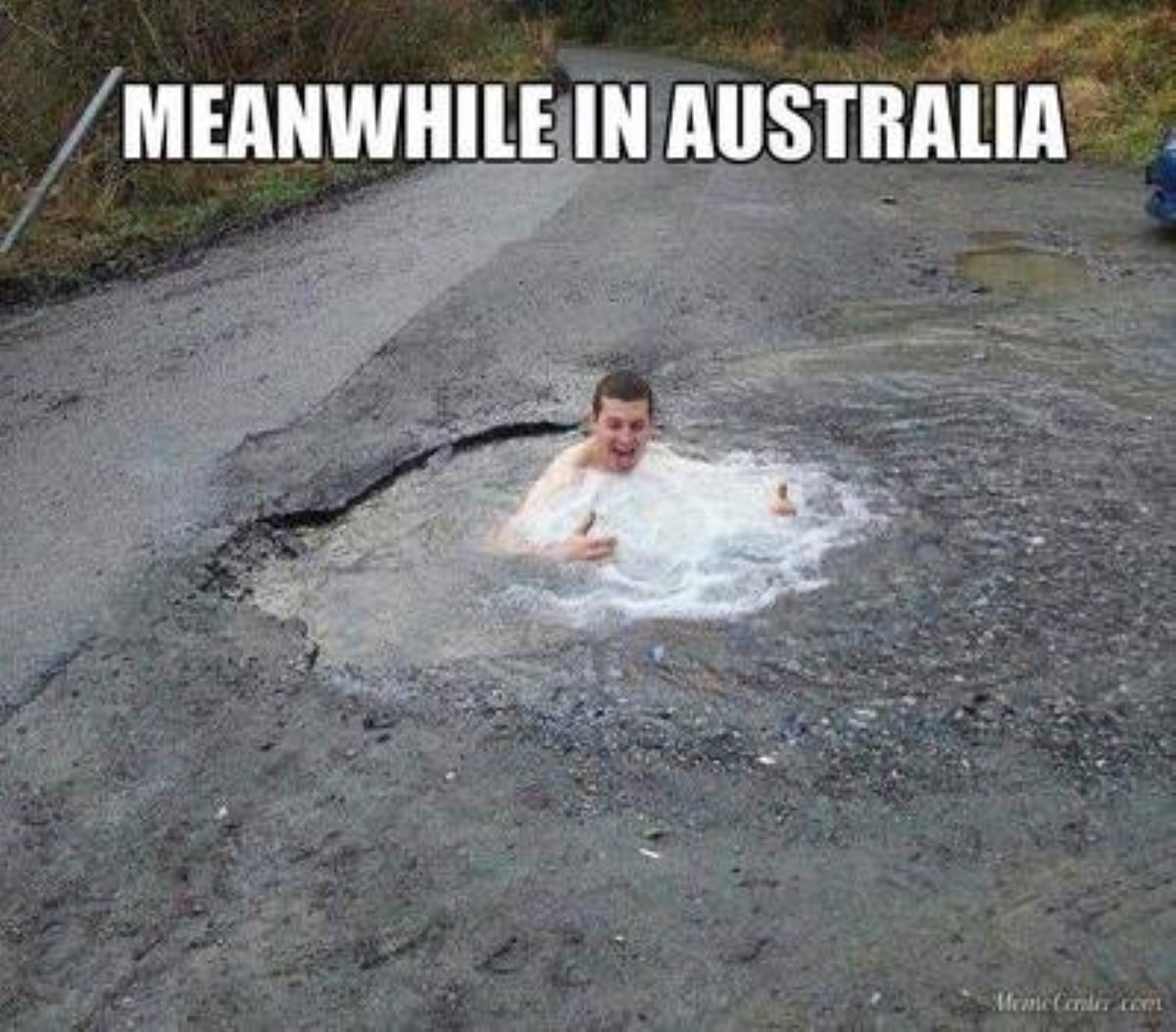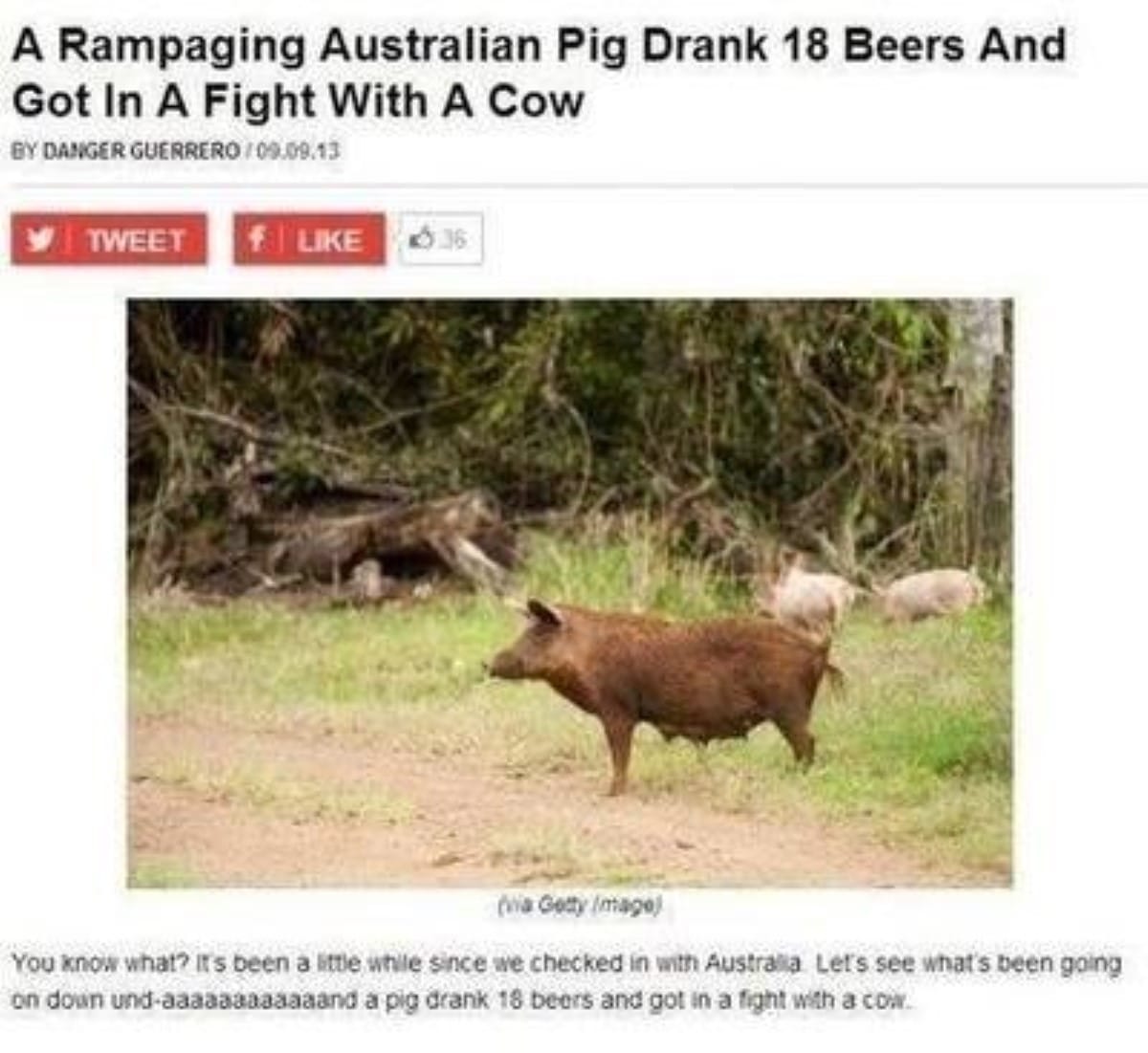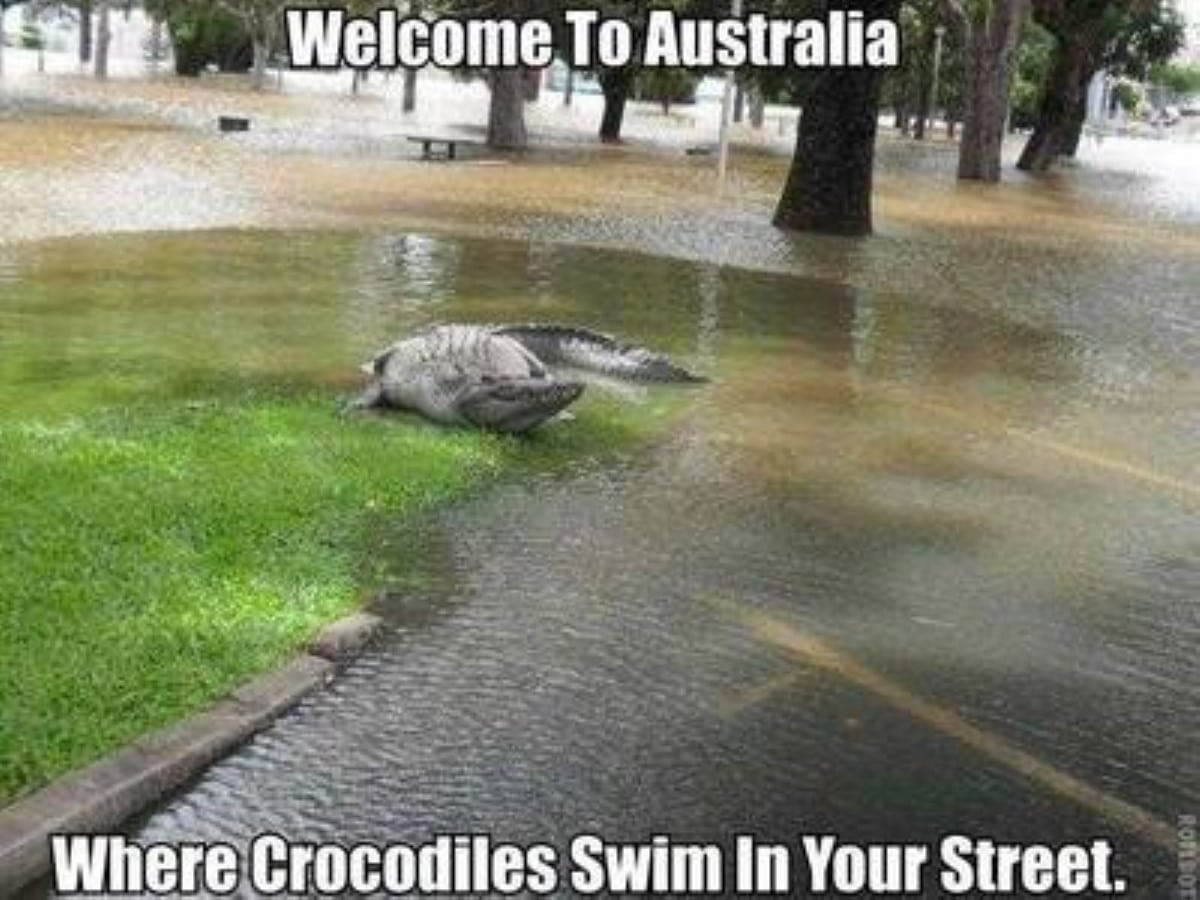 General FAQ
What defines Australian comedy?
The Aussie sense of humour is often characterised as dry, irreverent and ironic.
What is the stereotype of Australia?
A typical Aussie stereotype is a blonde tanned surfer who wears thongs all day and has no worries.